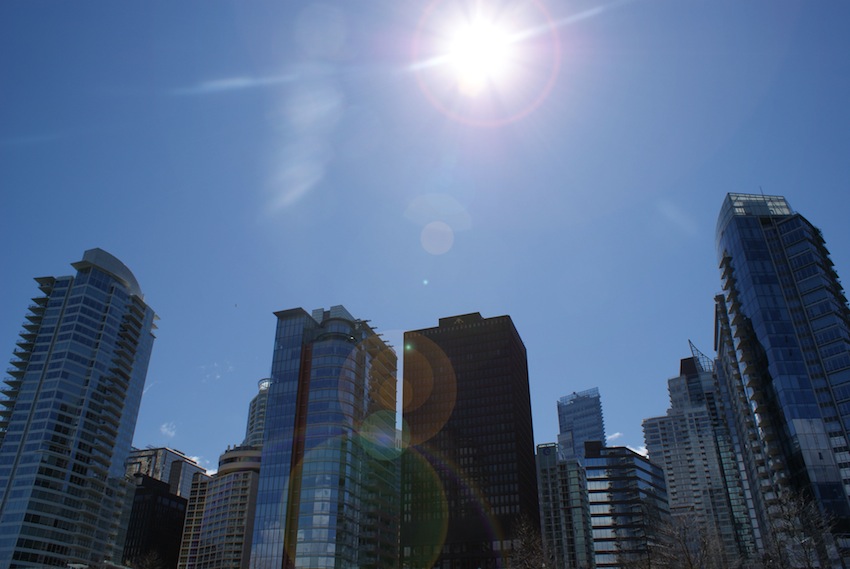 Throughout my whole time of travelling I have never felt a connection as strong as I had than with Vancouver! A city of absolute beauty, surrounded by some of the most spectacular scenery and landscapes you can ever imagine.
Awards: As you're probably aware, Vancouver is consistently named within the top ten liveable cities in the world each year! It is no accident that people feel this.
How I got there: I had never been to Canada before so I really had little idea of what to expect. I actually travelled to Vancouver by Am Trak, the US based rail service from Seattle to British Columbia. The journey was relatively slow for the distance (if you are used to European trains), it took about 4 hours to travel 150km or so, but the scenery made we want to ask the train driver to stop multiple times. One of the great things about this journey is that you can really appreciate the landscape of Washington State, US and British Columbia, Canada. From watching the American Eagles gliding above to trying to spot Whales in the ocean, this journey was magical for me! If you are considering a journey to Northwest US or Canada, take the Am Trak !!! Discounted prices can be obtained if you book early on certain selected journeys.
City: Vancouver itself is a beautiful city, with many open spaces. It felt very "clean". I know this sounds ambiguous but the air; lack of trash and open streets framed by beautiful mountain ranges really did give me the thought of how nice a city Vancouver really is!
Parks: While in Vancouver, take the time to stroll around Stanley Park, an oasis on the peninsular of the city. Also check out china Town for some delicious, honestly priced food!
Enjoy some snow or sports, at Grouse Mountain: If you are looking to take in some snow, ski, or snowboarding, head up Grouse Mountain. Even if its just for the spectacular views of British Columbia from the top of the mountain! You really think you are king of the world!
Take a different view, by seaplane: Finally, If you are looking for a little treat for yourself, why not take a city tour by sea-plane! I didn't get to do this, but it's definitely on my list of things to save up for! Head to the Float Plane Terminal (on the city waterfront) to book one of these…
---
---