I love Singapore, It's one of my favourite city states to visit, not only are the people so amazingly friendly, welcoming and helpful – but the city is filled with so many things to see, eat and Do! Whether you're visiting Singapore during a short layover, spending a few days, Or even months like I did. Singapore is a country that cannot be missed!
Singapore is located at the most Southern Point of the Malay peninsular – and is relatively small compared with most countries in the world! What was once a tropical swampland and forest has transformed over the last Century to be one of the worlds most successful and beautiful City states. There are many reasons why you should visit Singapore and it's not just as a layover to catch another flight – although this is a great opportunity to go into the city itself. The country is filled with  a mind boggling array of; beautiful temples, historical sites and is a melting pot for Indonesian Bangladesh, Indian and northern Asian cuisines!  You can even find some beautiful beaches and warm tropical waters that you would never even think would exist in Singapore!
The city is very, very easy to get around –  the extensive subway and bus infrastructure economical taxi prices and the awesome walking routes at Singapore offers to its visitors, makes traveling within the city a total breeze. I was fortunate to be able to live in Singapore for around five months and truly experience the beauty of this wonderful country – but you don't need to stay as long as I did to see some of the very best of Singapore.
Thus, I created my own little list of what to do in Singapore when you are having a short visit, or even including them on a longer visit.Take a look below at some of my favourite places and things to do while you explore, Singapore. (haha.. that rhymed!) 🙂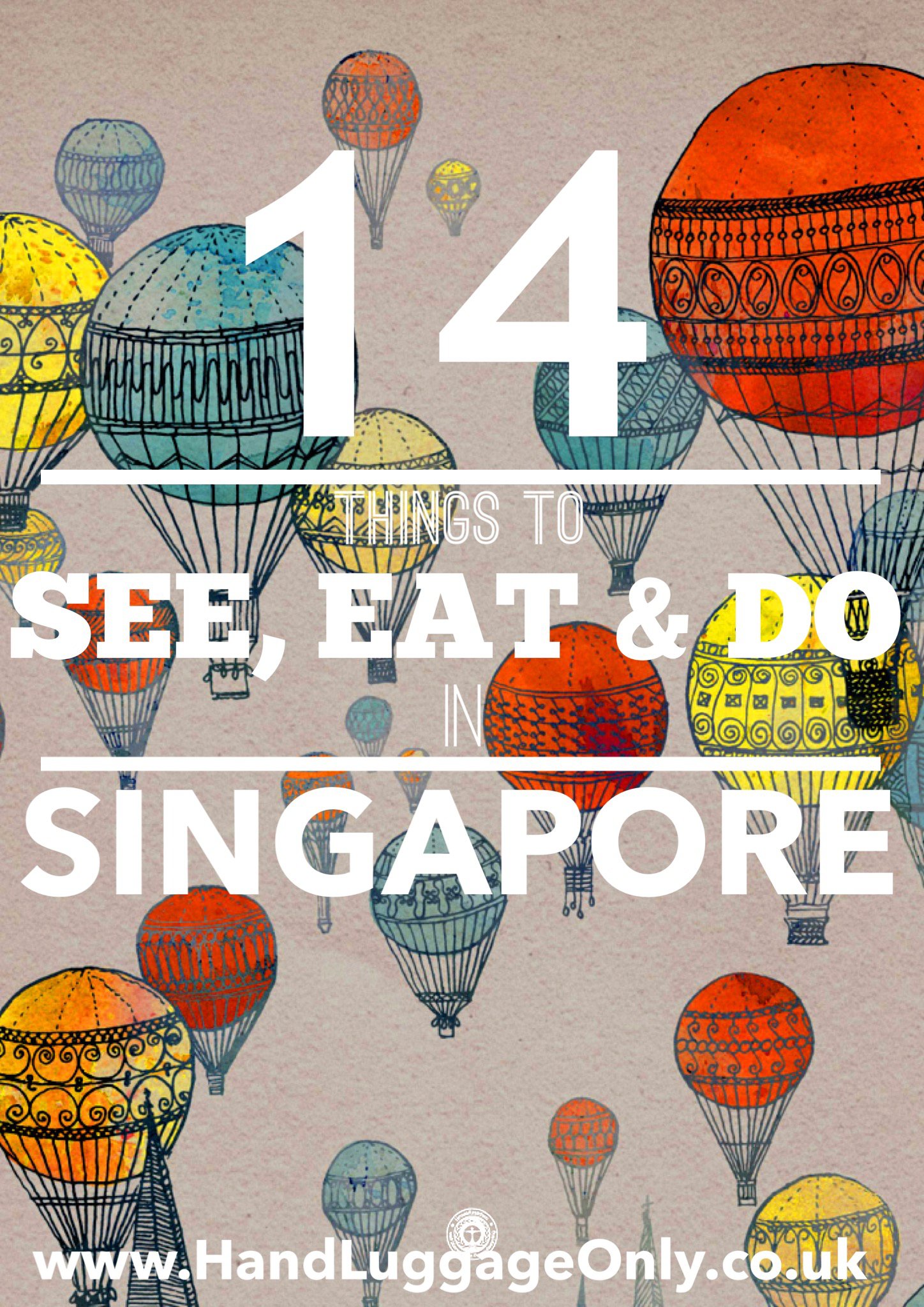 ---
1.) Singapore Botanic Gardens
One place I visited again and again while in Singapore was the Botanic Gardens, Which was founded in 1859 and has just been listed as a UNESCO world Heritage site in July 2015. When visiting don't miss out on the orchid garden – it has a spectacular array of species from around the world! Keep an eye out for the friendly resident terrapins! You can explore the gardens in as little as 2 to 3 hours. I suggest going in the early morning or a late afternoon when sun rays are a little less extreme in, what is, a tropical (open-air) climate.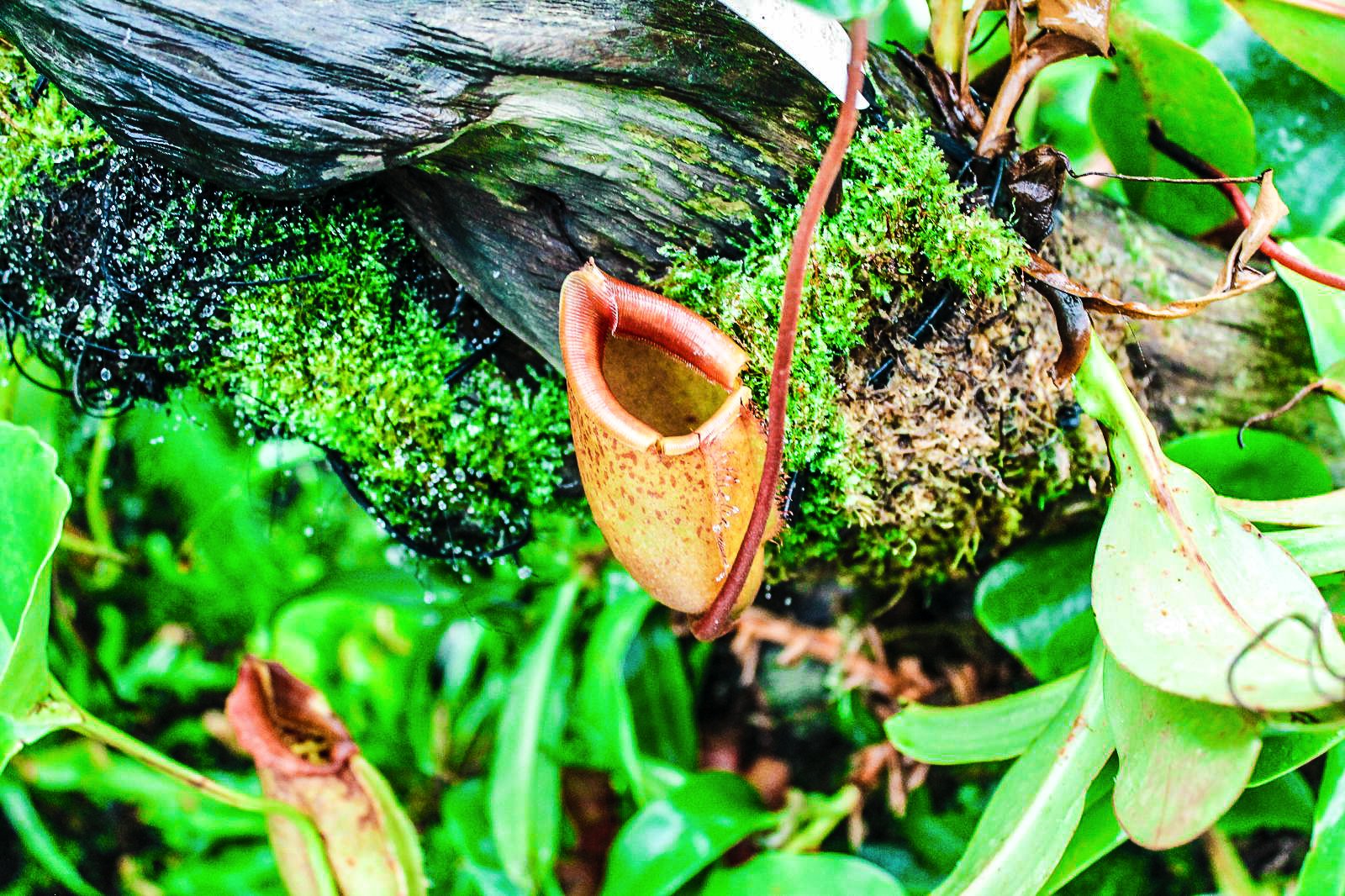 ---
2.) Sri Mariamman Temple
Just a short few minutes from the hustle and bustle of China Town, the Sri Mariamman Temple is the oldest Hindu temple in all of Singapore. The history of this place, the colours and architecture alongside religious significance for Hindus in Singapore makes this is my very favourite Hindu Temple I have visited. One great thing about this temple is that there are many people willing to share the history of this amazing religious site and welcome visitors to experience the beauty that is, Sri Mariamman. My first visit here took me around one hour and is a great place to explore if you are in Chinatown.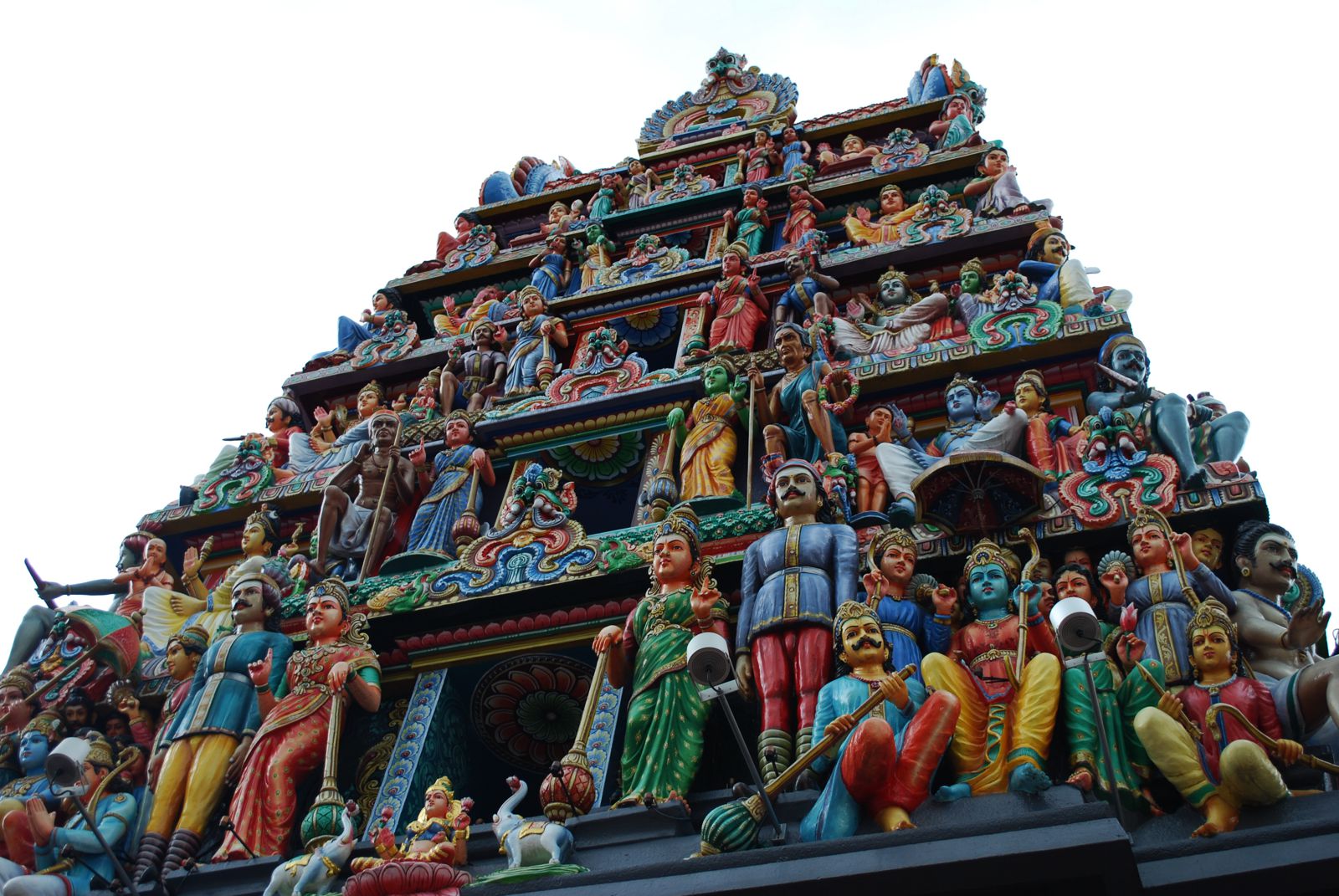 ---
3.) Kusu Island
Kusu Island is situated about 6 km or so from the main island of Singapore. The island is home to, The Da Bogong Temple and some beautiful marble tortoises (alongside some real ones too). In both Malay and Chinese folklore, Kusu Island was formed by a tortoise in the Singaporean straight that saw two sailors in distress and quickly turned itself into a small island to save them, or so I was told in the temple! Whether you believe the folklore not, Kusu Ireland is it perfect way to spend 4 to 5 hours enjoying the tranquillity, temples and nature this island has to offer. When I visited I paired this with a visit to St John Island, which took a total of 6-8 hours, including ferry times.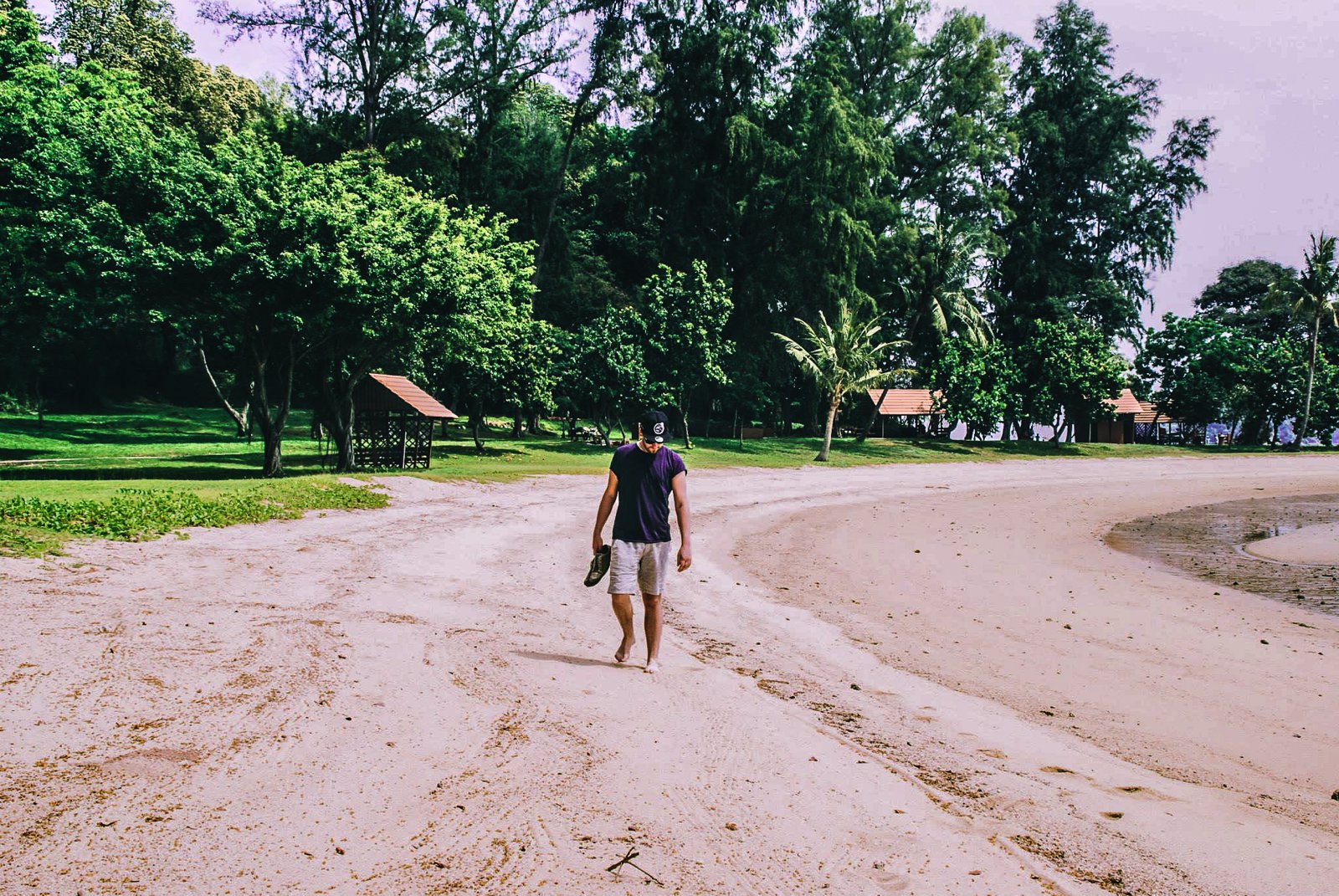 ---
4,) St John's Island/Pulau Sakijang Bendera
Most people that visit Singapore have no idea of the Beautiful beaches that are just a few kilometres away from the bustle of city life. Around 7 km south, lying in between the city of Singapore itself and the northern tip of Indonesia is St John's Island. If you really will want to enjoy an uninhabited island with beautiful beaches why not take the daily ferry from the city itself. Remember to pack your swimming outfits, food, SPF cream and drinks – there are no shops on this Island and with the Singaporean humidity and sunshine it can be very easy to dehydrate.
My top tip is to go here for the late afternoon and enjoy a refreshing bay after visiting some of the temple on cool Kusu Island.
---
5,) The Singapore Bhuddist Lodge and Temple
If you want to visit one of Singapore's best Buddhist temples why not take a short walk up River Valley road from the city itself. Roughly 15 minutes walk this lodge in temple Izzy beautiful and tranquil environments. My visit to this temple took around 45 minutes.
---
6,) Eat Some Chilli Crab
As you can probably guess from most of my posts, I really, REALLY, enjoy food! When I visit new places I love to immerse myself in local cuisines and tryouts new flavours and spices which ordinarily wouldn't be available to me. One dish that Singapore is famous for its chilli crab! It's a delicious meal consisting of a whole crab which can be shared between a small group. The prices of Chilli Crab can vary from establishment, the weight of the crab and the time of the day. If you are looking for a great treat, why not head to "Jumbo" Chilli Crab Restaurant in Clarke Quay for an evening meal. Delicious! My visit took around 2 hours and for a group it works out about 20 GBP or 35 USD each.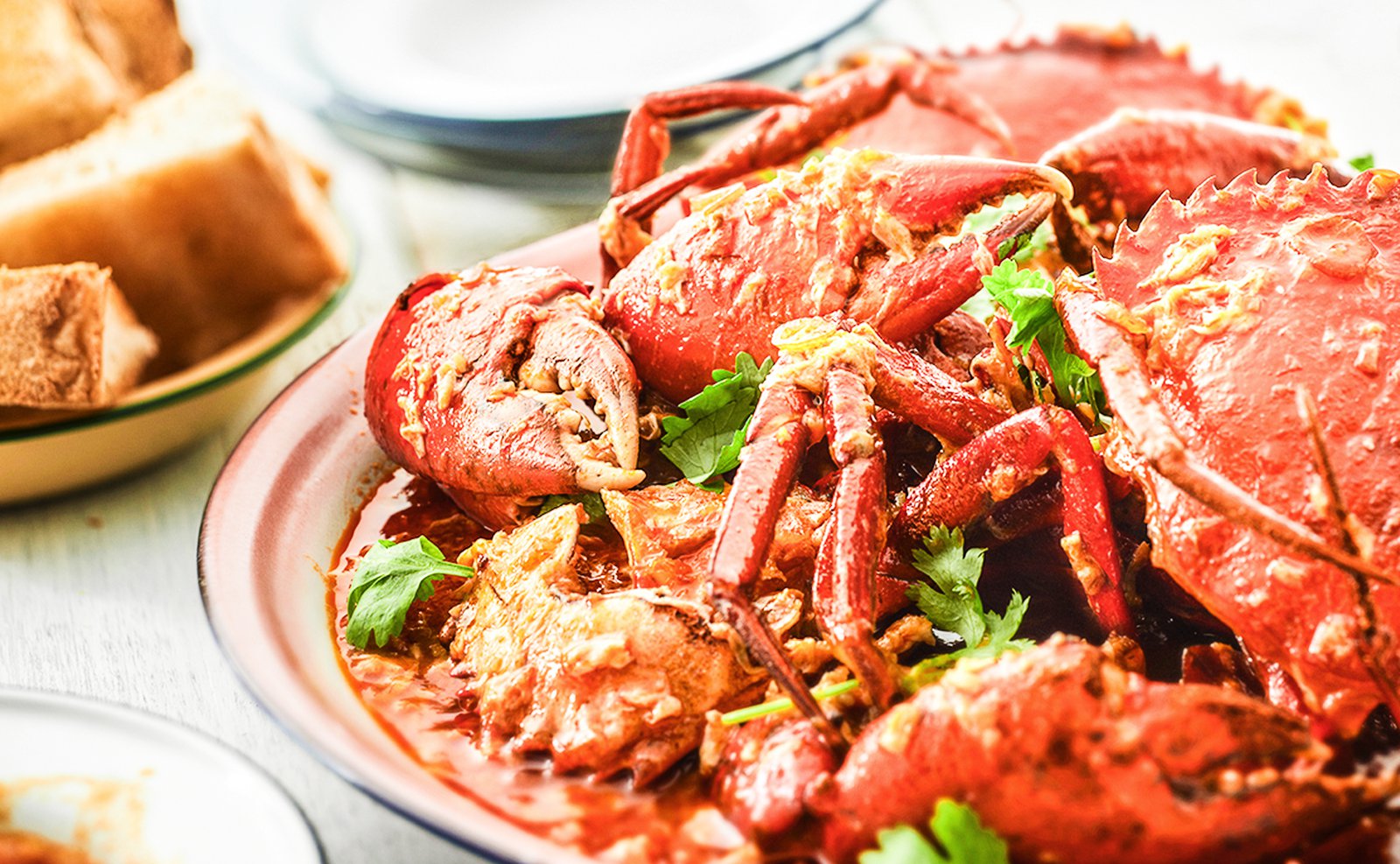 ---
7,) China Town
The hassle and bustle of Chinatown is a must visit district of Singapore. China Town is renowned for its delicious street food, markets and stalls, where you can try one of the "smelliest fruits in the world", Durian Fruit! The smell alone is very strong – just remember not tot take it on the subway with you, its banned on the trains itself. My first visit to China Town, (Including time to eat lots of delicious treats )was about 2 hours.
Read more about our foody exploration of China Town, here.
---
8,) Swim in the highest infinity pool in the world!
For a little luxury why not head to Marina Bay Sands Hotel which houses one of the tallest infinity pools in the world. Although pricier than some of the other hotels in the city, it is a great place if you really want to experience something a little special. If you decide to not stay at Marina Bay Sands, you can still see the pools (and view of the city) by accessing some of the roof-top bars at the top of the hotel. A great place to take some pictures across the city, too!
---
9,) Drink a Singapore Sling
If you are looking to try the famous Singapore Sling Cocktail, head to the Raffles Hotel, Long Bar – where the cocktail was created some years ago! The cocktail itself is a little pricey… I think it was around 25 dollars, but its worth a visit and delicious drink!
The bar itself is beautifully preserved and you still toss your nut shells directly on the floor people did in the early twentieth century. A great stop before an evening meal or night out! (my visit took around 1 hour). Read more about my time and things to do in Raffles, right here.
---
10,) Gardens By the Bay
Singapore is well-known for their love of nature and enhancing the quality of life of its residents through its gardens. Gardens by the Bay are one of the newest natural spaces in Singapore – and some of the most impressive in all the world!
Take a look at Supertree Grove – which is a collection of 50 metre high (man made) tree like structures. Super tree grove mimics the very real, ecological processes present in tress, allowing them to act as irrigation tools, conversion of energy and even function as the cooling systems for some of the domes present in the gardens. Take a short 30 minute walk around the suspended walkway that joins the grove. My top top is to visit at Dusk and see the grove transform into a beautiful array of colours at night!
Any visit to the Gardens By The Bay would not be complete without a visit to Cloud Mountain, a temperature controlled dome that is truly out of this world! As you head up 40 metres of so of mountain, you will witness some of the very best collections of fauna and flora that Singapore has conserved, deep within the mountain itself. Use the external walkways to walk around and down the mountain, while being cooled by the tropical climate and waterfalls that fall from its edges, that mimic an altitude of 1,000 metres or so above sea level.  It took me about 1 hour to visit Cloud mountain and around 3-4 hours in total for Gardens by The Bay.
Read more about our tips and experience of Gardens By The Bay, Cloud Mountain and Supertree Grove, here
---
11,) Merlion
Find a perfect photo opportunity to Singapore's mascot, Merlion – situated on the north side of the harbour, it is a mere 15 minute walk from Marina Bay Sands. In the evening, you can even watch the famous light show, right from this very position or from Marina Bay. See more of the famous light-show in Singapore, here.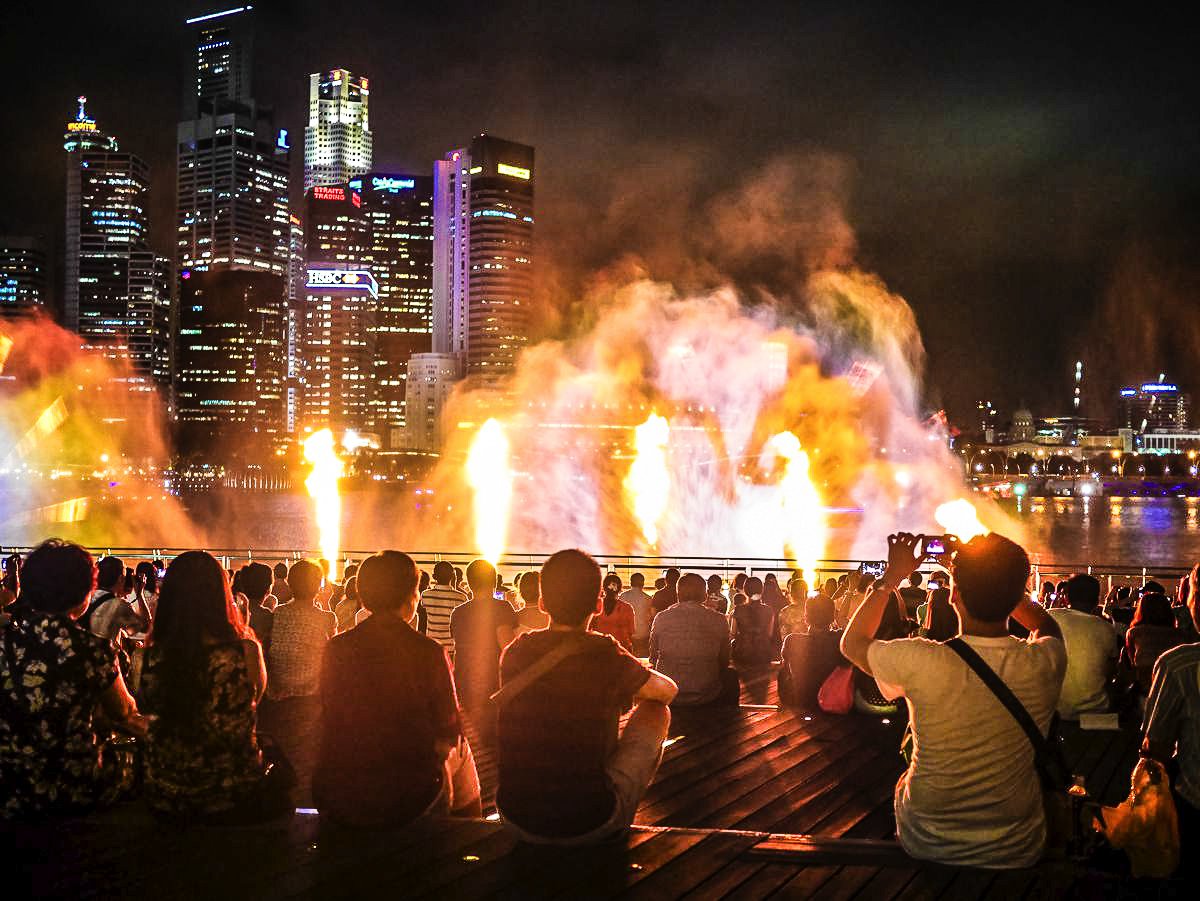 ---
12,) The Sothern Ridges Tree-top walk
Take a walk across the tree-tops of Singapore's most mountainous area, The Southern Ridges. At almost 10 kilometres, it can be a hefty walk in the hot and humid days that Singapore seem to always have. I headed here first thing in the morning and managed to truly enjoy the skywalk without becoming uncomfortable in the heat of mid-day.
The whole walk took me around 2 hours and its a great way to see more of the nature that this wonderful country has to offer.
---
13,) Party on the roof of a Skyscraper
Head to 1-Altitude for a breathtaking, open air club with live dj's and parties that last until the early morning. Taking up about three floors in total, this club and gastro-eatery is the perfect place to enjoy an evening of cocktails while towering almost 300 metres in the air – making 1-altitude one of the highest clubs in all the world!
---
14,) Mac Ritchie Trail
Head slightly north from the centre of Singapore and you can explore the Mac Ritchie Nature Trail, which takes about 2-3 hours. Take some good walking shoes and water and head off into the tropical forests. Stick to the paths and enjoy the scenery and beauty of the wildlife all around you. I was lucky enough to come across an array of monkeys, monitor lizards and turtles that all populate this area. Just remember to not interact with the wild-life. They are wild… even if they look tame! I had a great few hours in the early evening!
Read more about our time exploring the Mac Ritchie Nature Trail, here.
---
---