Have you ever wanted to visit an enchanted forest in the beautifully mysterious Scottish countryside! Well, this years event – held in Pitlochry, Scotland  is sure to be a magical experience that you will want to explore!
What Is The Enchanted Forest?
Nestled in the forestries of Perthshire, the Enchanted Forest is an ever-popular annual event that brings a multi-award winning show from creative artists; Kate Bonney, Simon Hayes (who specialise in all those colourful light shows you see), RJ McConnell and Jon Beales, who add unique sounds and melodies to the forest canopies that will totally envelop your senses!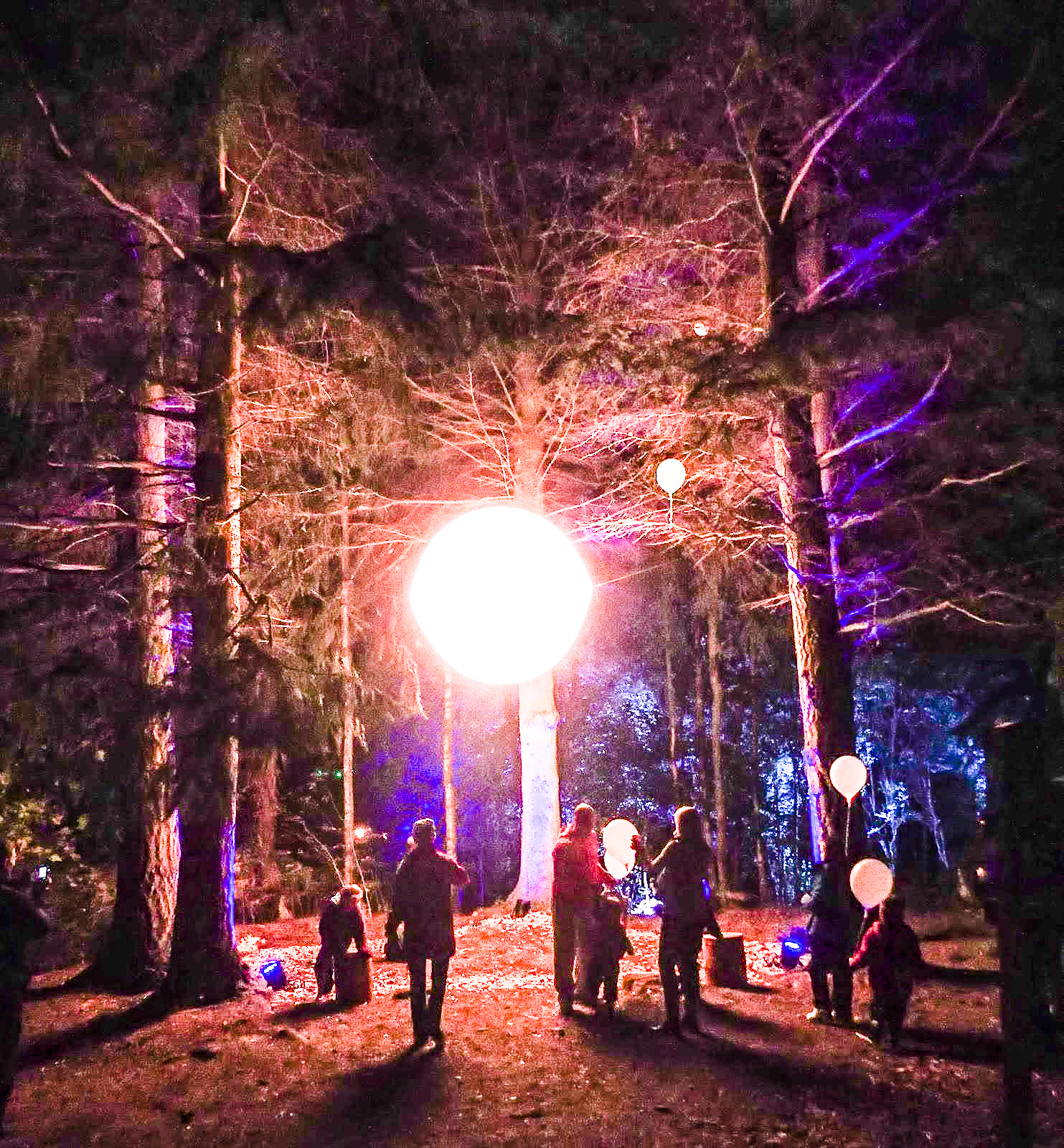 Who Would Visit?
Pixies, fairies, young ladies in red-riding coats… Hansel and Gretel… Goldilocks! You get the picture! 🙂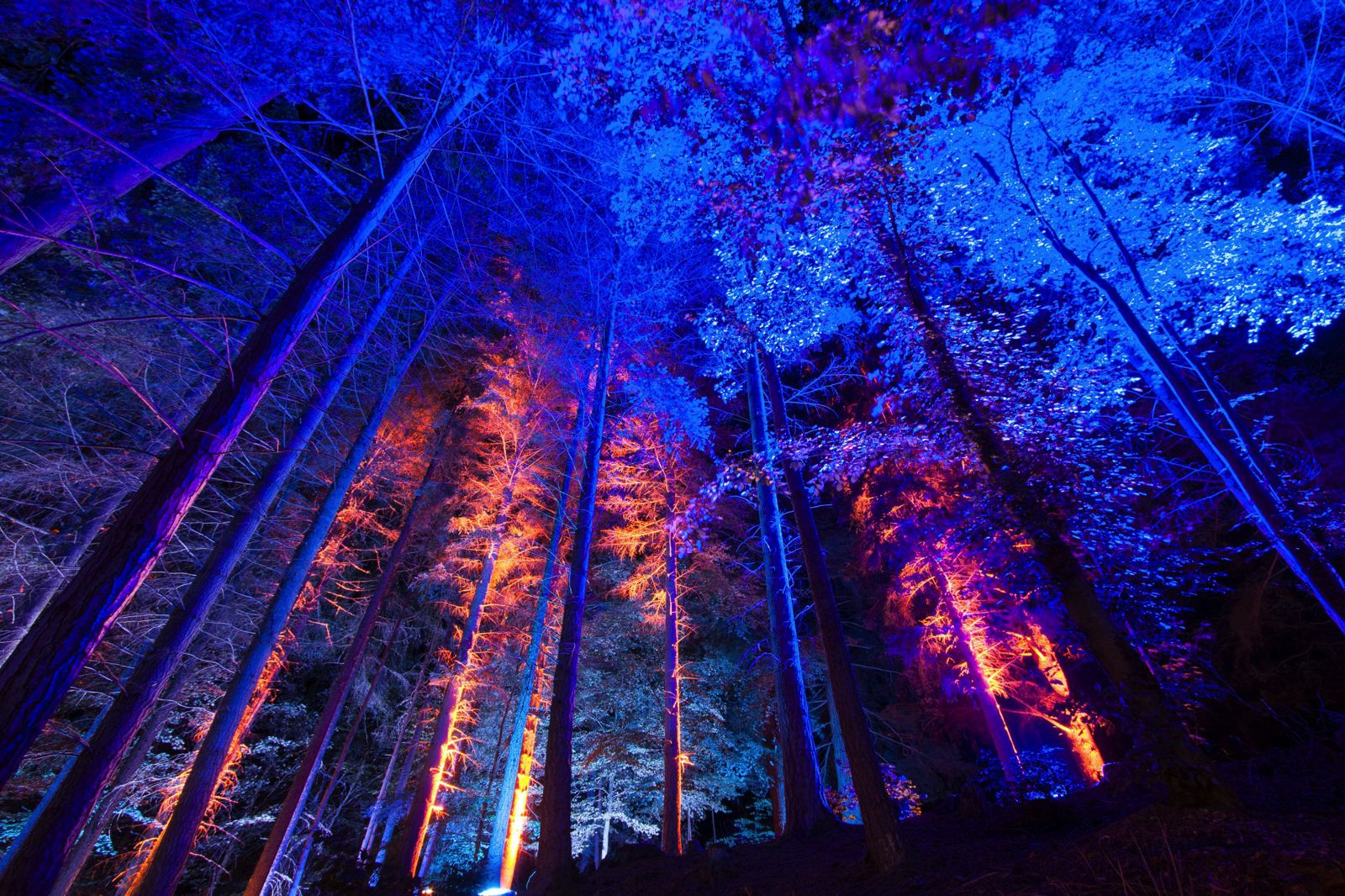 What To Do At The Enchanted Forest?
The Enchanted forest is a truly magical, exploratory, wintery experience – and a perfect event to enjoy when wrapped up in your scarf, mittens and coat! In the mysteriously dark Scottish evenings, the forests come alive for you to explore and enjoy at your own pace. There are watershows, light-shows, fire shows, sound and even story telling yurts to sit and hear some magical Scottish fairy tales!
As you walk through the Enchanted Forest, you will also experience some of Scotland's best ariel artists, who will be performing in the wooded canopies above your head! This years theme is "Flux" which gets its inspiration from "waves of energy" that will be showcased in this years event!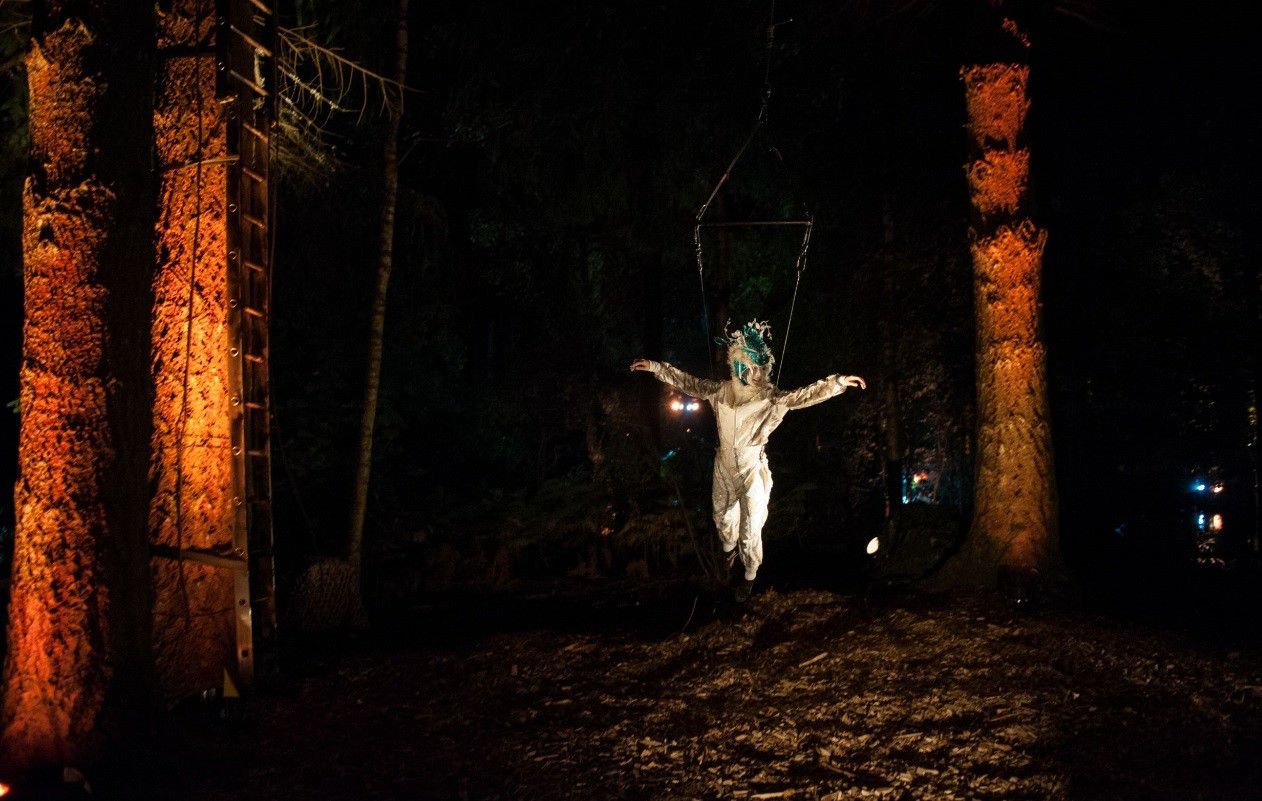 Is There Food & Drink At The Enchanted Forest?
No outdoor winter event would be complete without local Angus Beef Steaks and Venison burgers for visitors to enjoy a taste of Scotland. Pair these with some delicious oat based vegetarian options and some mulled wine or hot chocolate and you are guaranteed a full tummy to enjoy the event! Yum!
How Do I Get There?
Based just outside Pitlochry in Perthshire, Scotland, the Enchanted Forest is relatively easy to find! The most convenient way to arrive is by train. taking only a few hours from Edinburgh or Glasgow.
Once you arrive, there is a shuttle-bus that will whisk you and your friends towards the secret enchanted forest!  The shuttle bus is included in your ticket price 🙂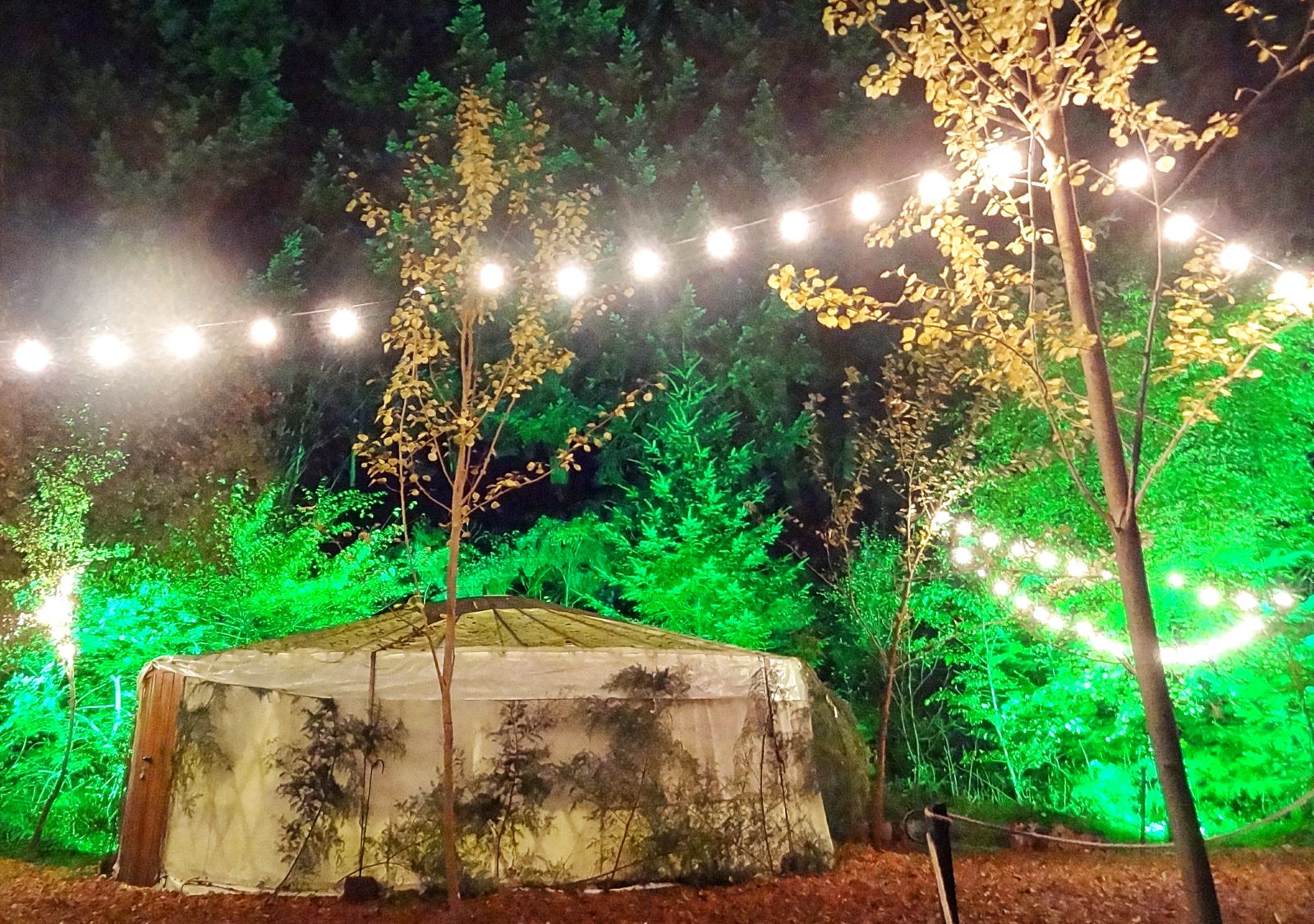 How Much Does It Cost
You can buy your tickets directly from the Enchanted Forest website. The 2015 rates are as follows:
Monday – Thursday
Child Under 3: FREE; Child 3 – 15: £8.00; Adult: £16.00; Family Ticket: £45.00
Monday – Thursday Prime Time (7pm – 8pm)
Child Under 3: FREE; Child 3 – 15: £9.00; Adult: £18.00; Family Ticket: £52.00
Friday, Saturday & Sunday
Child Under 3: FREE; Child 3 – 15: £10.00; Adult: £20.00; Family Ticket: £55.00
---
Read More On How To See A Traditional Viking Festival In Scotland 
---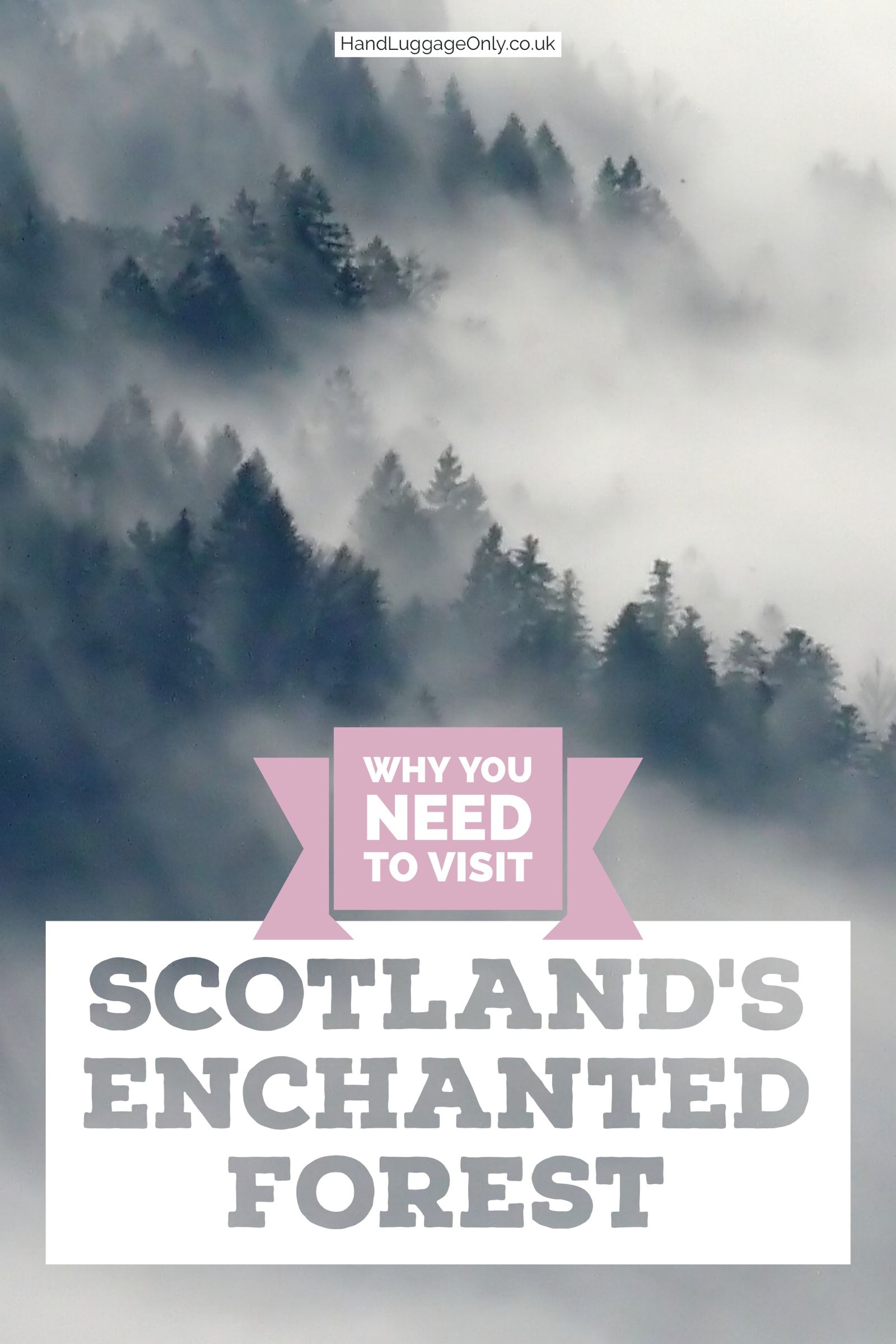 Images curtesy of Enchanted Forest via
Beautiful Images, photographed by Avril Cadden via
---
---