I've been to more Italian cities this year than cities in other countries and  that included the UK. Palermo, Cinque Terre, Pisa and Florence were all amazing to visit but what they end up doing is leaving you wanting to go back to explore more places in Italy and see what else is on offer. As right on cue, comes the amazing island of Sardinia. Sardinia feels like the kind of place you visit for more of a tropical holiday but it's actually Italian and is the second largest island in the Mediterranean (it's even bigger than Cyprus). As you can imagine, it's also quite pretty and with a bit of help from the kind folk at Wonderful Sardinia (and by help I mean amazing photos and brilliant itineraries), I've been doing my research on the places to visit in Sardinia and here are the top 11!
1.) Peninsula of Sinis: The beaches here look so stunningly clear and beautiful! Summer time holiday perhaps?
2.) Costa Verde: This is the more desert-y one of the lot but it has beautiful beaches as well. In a lot of ways, it reminds me of the country it sounds like – Cape Verde (where there are fine sandy beaches and amazing, almost year long sunshine).
3.) Costa Smeralda: This is the swanky, more luxurious part of Sardinia with yacht's aplenty in the harbour located at Porto Cervo.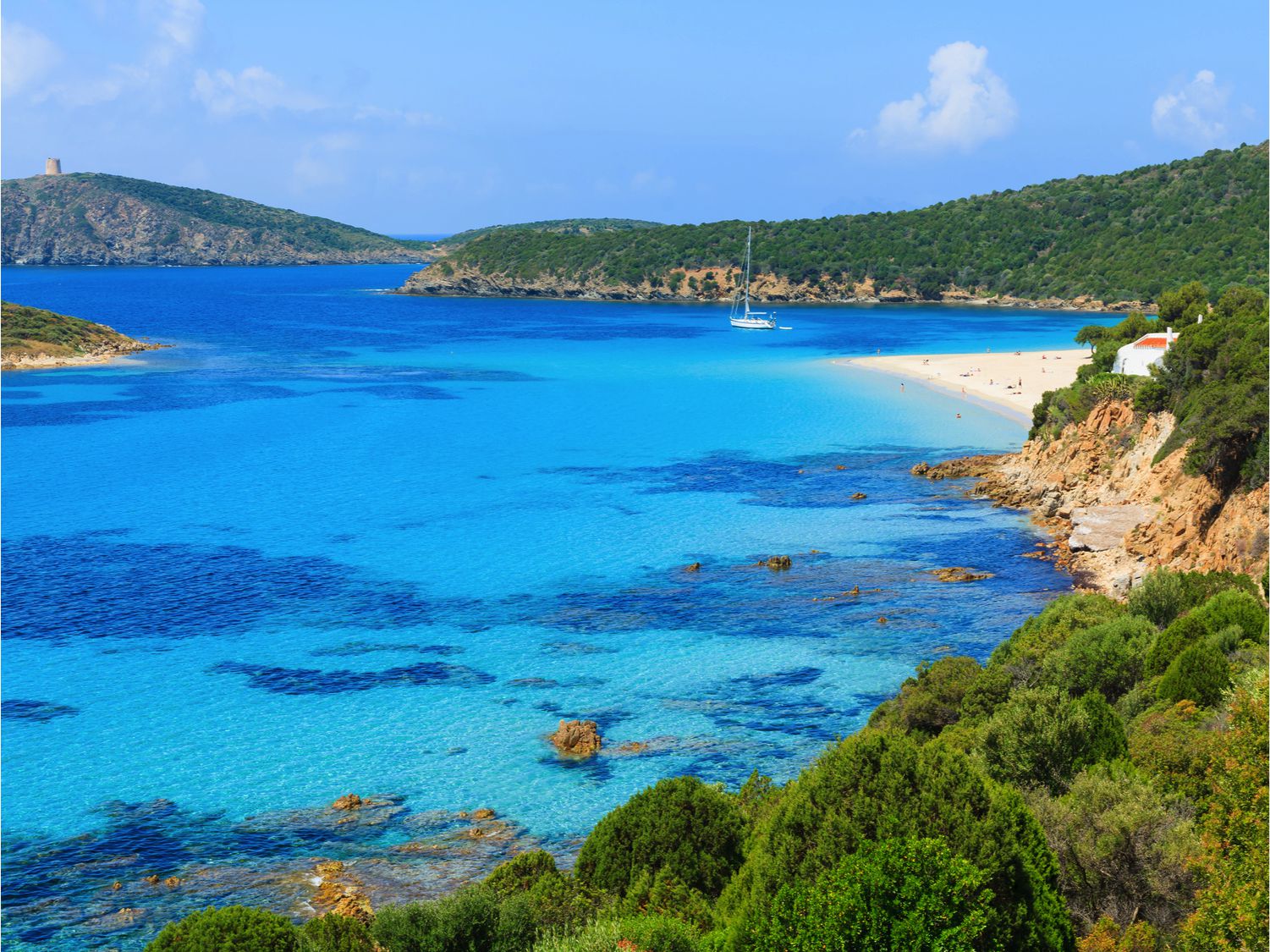 4.) Gulf of Asinara: This is more of a chilled out port where all boat lovers need to get to though it also has some pretty fantastic historical sights that are worth visiting.
5.) Ogliastra: Remember when I asked about whether you prefer beaches or mountains? Well turns out this place has both so if you were undecided on that question, well this one is perfect for you!
6.) Villasimius and Costa Rei: The coastline here is absolutely stunning and this is apparently the place to go when you want to relax and get away from it all.
7.) Gulf of Olbia and San Teodoro: This is one for lovers of impressive landscapes. The open spaces that stretch out for miles and are accentuated by mountains is brilliant photography fodder and stunning to holiday in!
8.) Golfo degli Angeli: Stunning beaches (which seems to be recurring theme in Sardinia) and actually quite great for cave exploring too.
9.) Riviera del Corallo: The name is actually from the red coral that is found in the sea here and used as raw materials for trinkets so pop by to get yourself a little Sardinia souvenir.
10.) Barbagia: This is quite rustic and one that the traveller in you has to explore when you're in Sardinia!
11.) The La Maddalena Archipelago and Punta Nord: Located at the tip of Sardinia, this has some amazing natural sights worth seeing fully equipped with your camera.
Now comes the tricky part – deciding which places to see when in Sardinia (or perhaps see them all?)
---
---