Hong Kong is a beautiful part of wider China and somewhere I had always wanted to visit! Technically, Hong Kong is a Special Administrative Region of China and so it's in a lot of ways both part of and distinct from mainland China. Originally, I grew up in rural west Wales – which is a far cry from the towering skyscrapers, millions of people and amazing experiences to enjoy. When I was in primary school (3-11 year olds) one of my closest friends was a boy that moved to rural Wales from Hong Kong, he used to tell me so many amazing stories… most true… some not-so-true, especially the scary ones he told me about dragons living in the sea! 🙂 We would regularly spend all our play-time talking about Hong Kong, he often brought in some sea-weed snacks (which I don't remember the name of) for us to share on each of our play time breaks! As I child, I was blown away by the fact I could hear, taste and learn all about a country that seemed so far away! It blew my mind!
I know it doesn't sound relevant, but in so many ways, my childhood friend really shaped my desire to visit to this far away land. I couldn't wait! That's what one of the best things about being a child – you're are so inquisitive and hungry to explore and learn. I'm pretty sure our (often extended) play time conversations had a lasting impact on me which pushed me to visit Hong Kong – something I had been looking forward to for many years! After staying in Singapore for a few months, I decided it was time to book myself a trip to Hong Kong!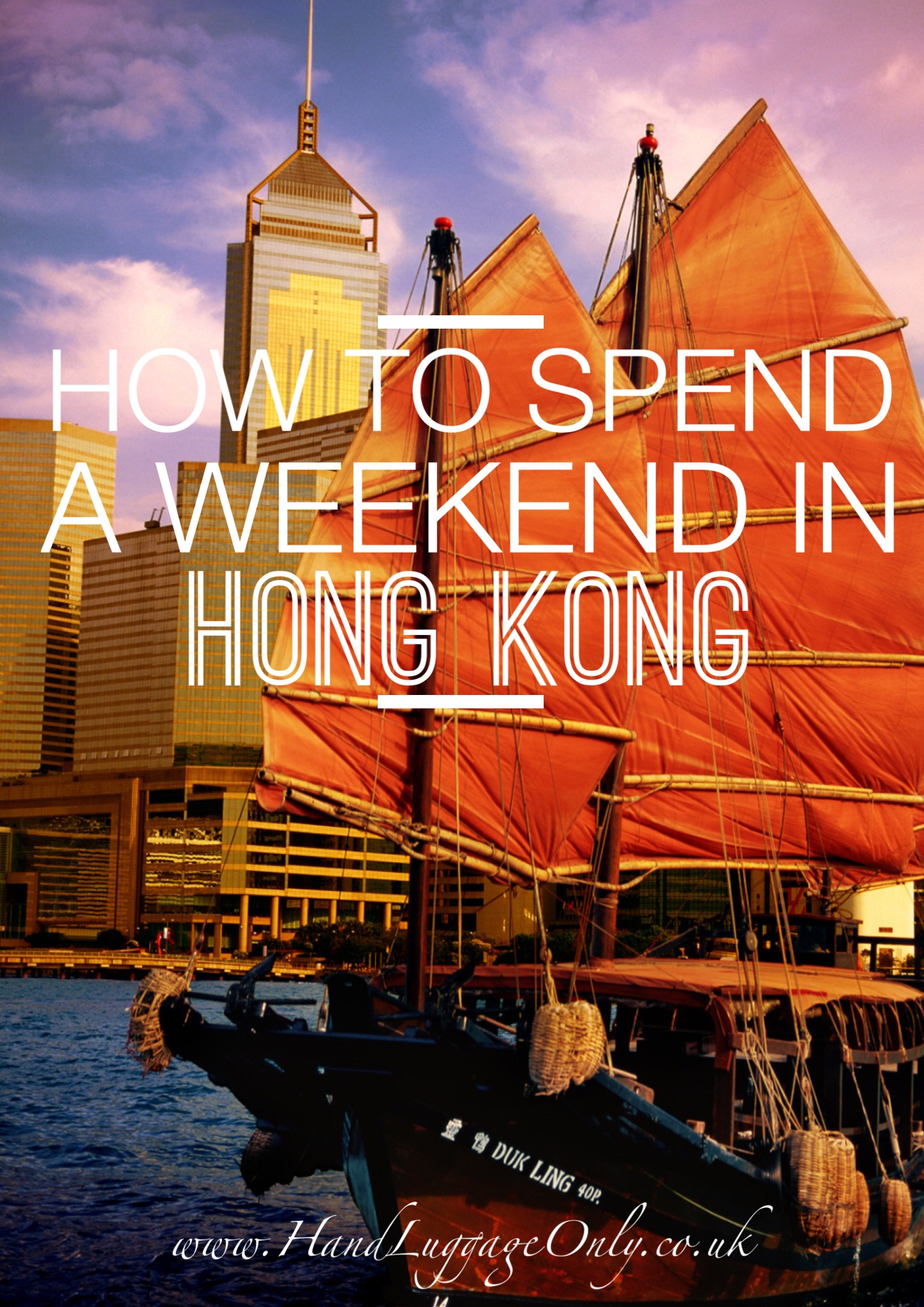 ---
First Impression
The first thing that struck me was how busy the city was! In so many ways Hong Kong reminds me of New York, which I love! The "hustle and bustle", the 24 hour culture and the twinkling skyscrapers all made me so excited to have arrived! Once I landed at the airport, I took the overground train directly into the heart of Hong Kong.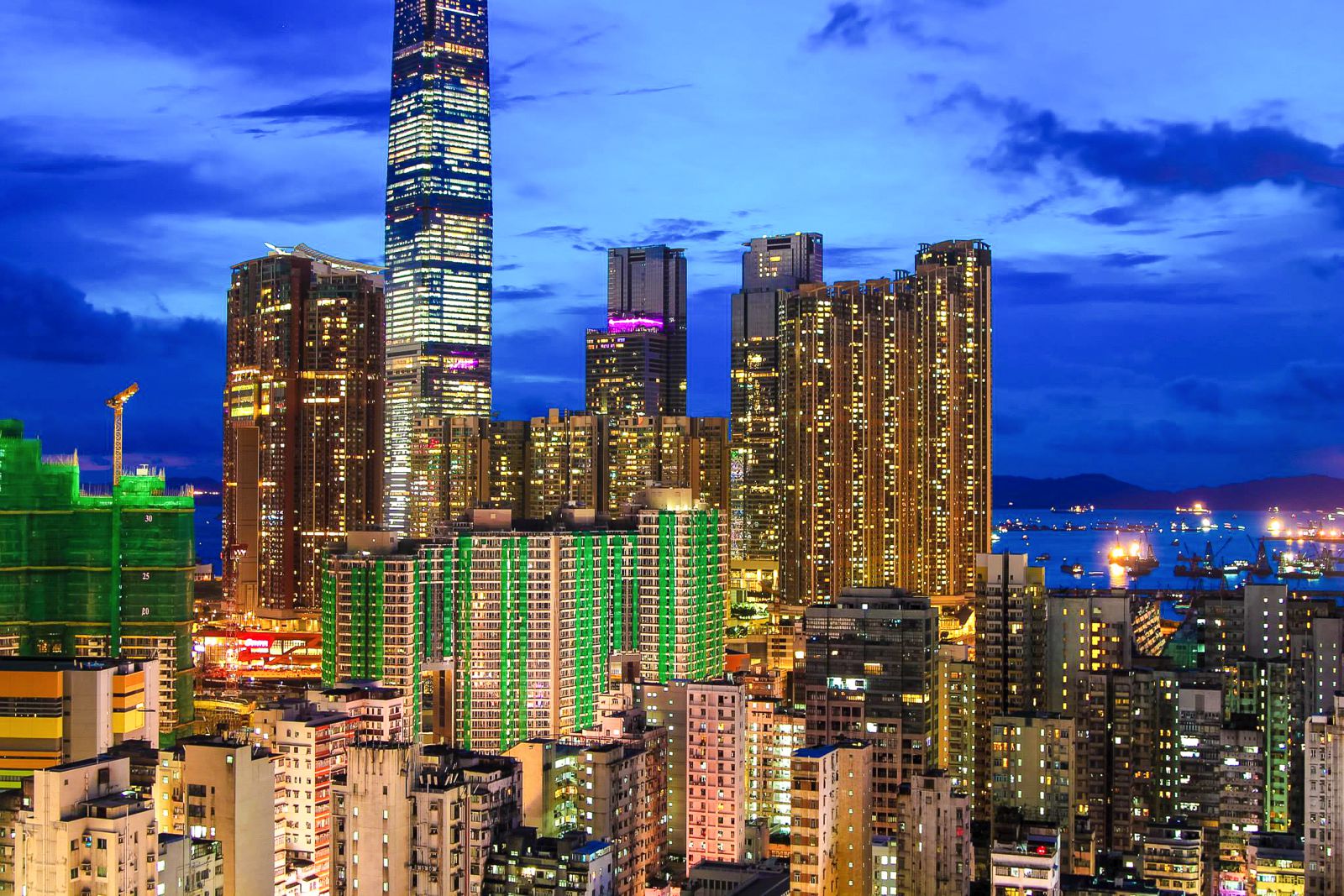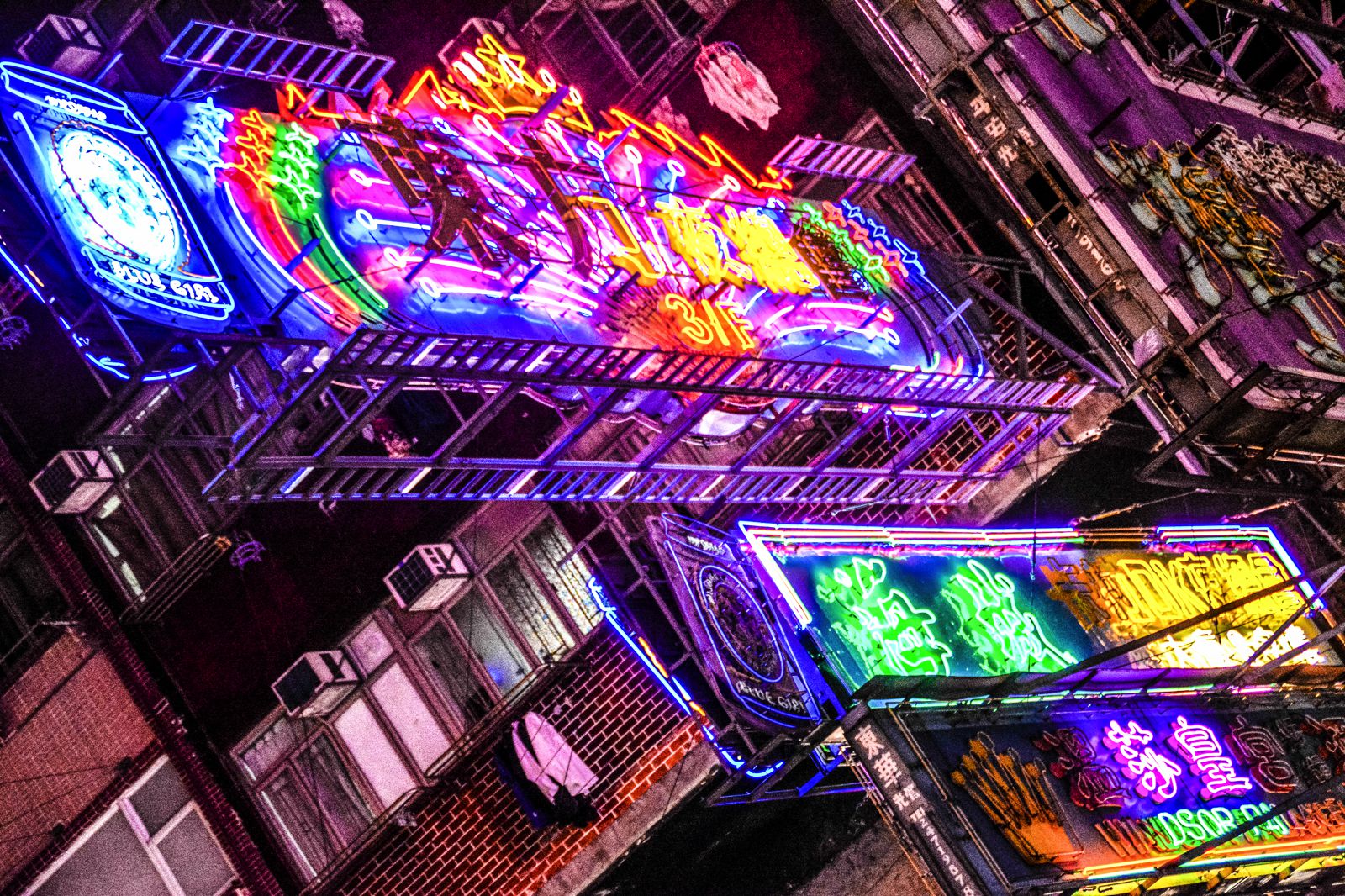 ---
Staying Central
Hotel accommodation can be quite expensive in Hong Kong – I found that most prices seemed on par with the likes of London and New York. The good news is that Hong Kong caters for an array of budgets, so if a suite that costs $10,000 a night isn't for you, don't worry – you can still find truly great finds (just without a jacuzzi, revolving bed or personal butler) for as little as $100!
I decided to stay at the Madera Hong Kong hotel, which was located in the area of Kowloon (next to Jordan MTR station). It was a great hotel and the rooms offered some beautiful views of the city – just be prepared for smaller sized rooms (especially if you're not used to London hotel room sizes). The hotel had its own roof-top bar – alongside its own art gallery on the ground floor. Each night I loved sitting on the roof-top, glass of wine in hand, and watching the sunset and light-show over Hong Kong. It was one of those unforgettable experiences with a pretty fantastic vantage viewing point.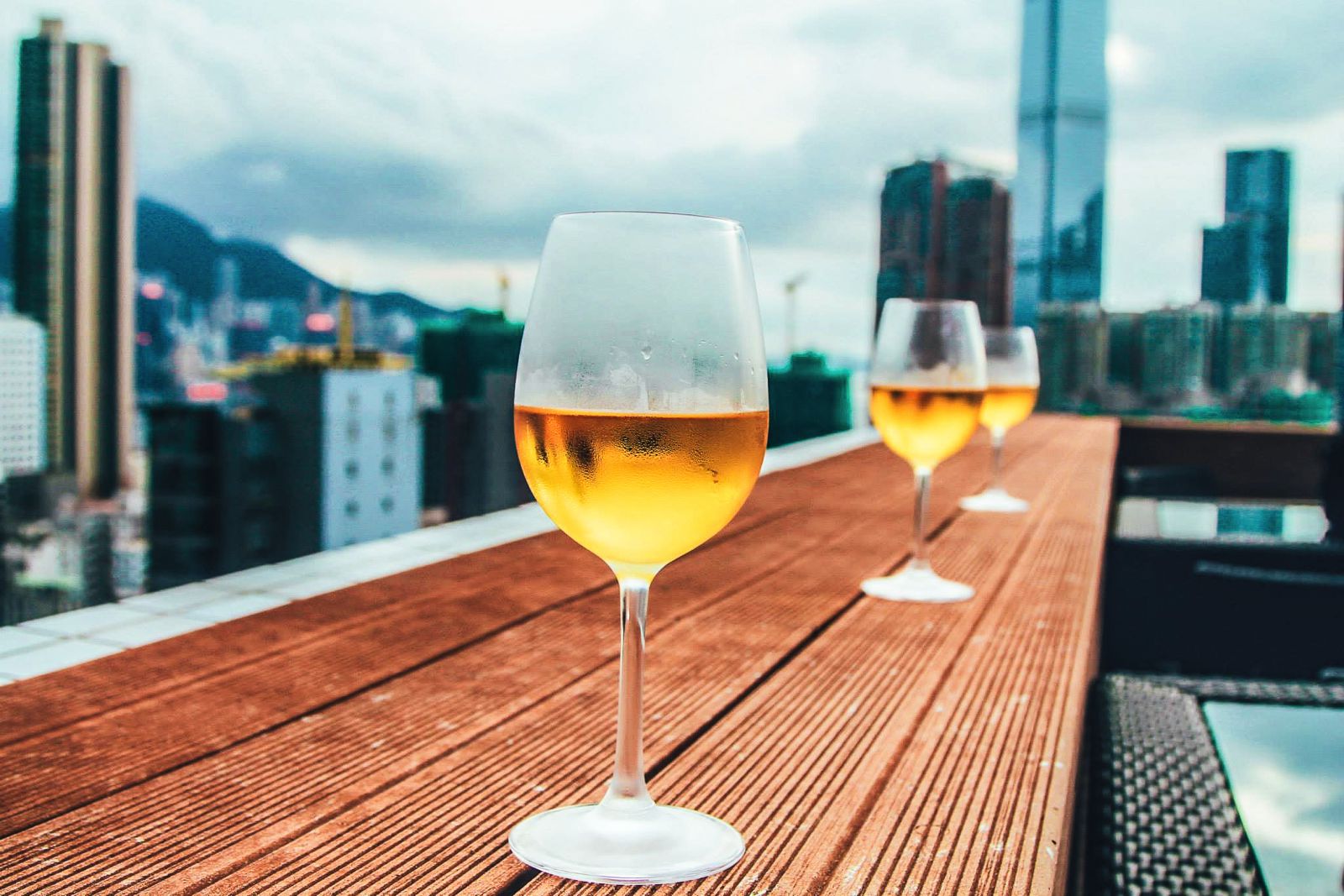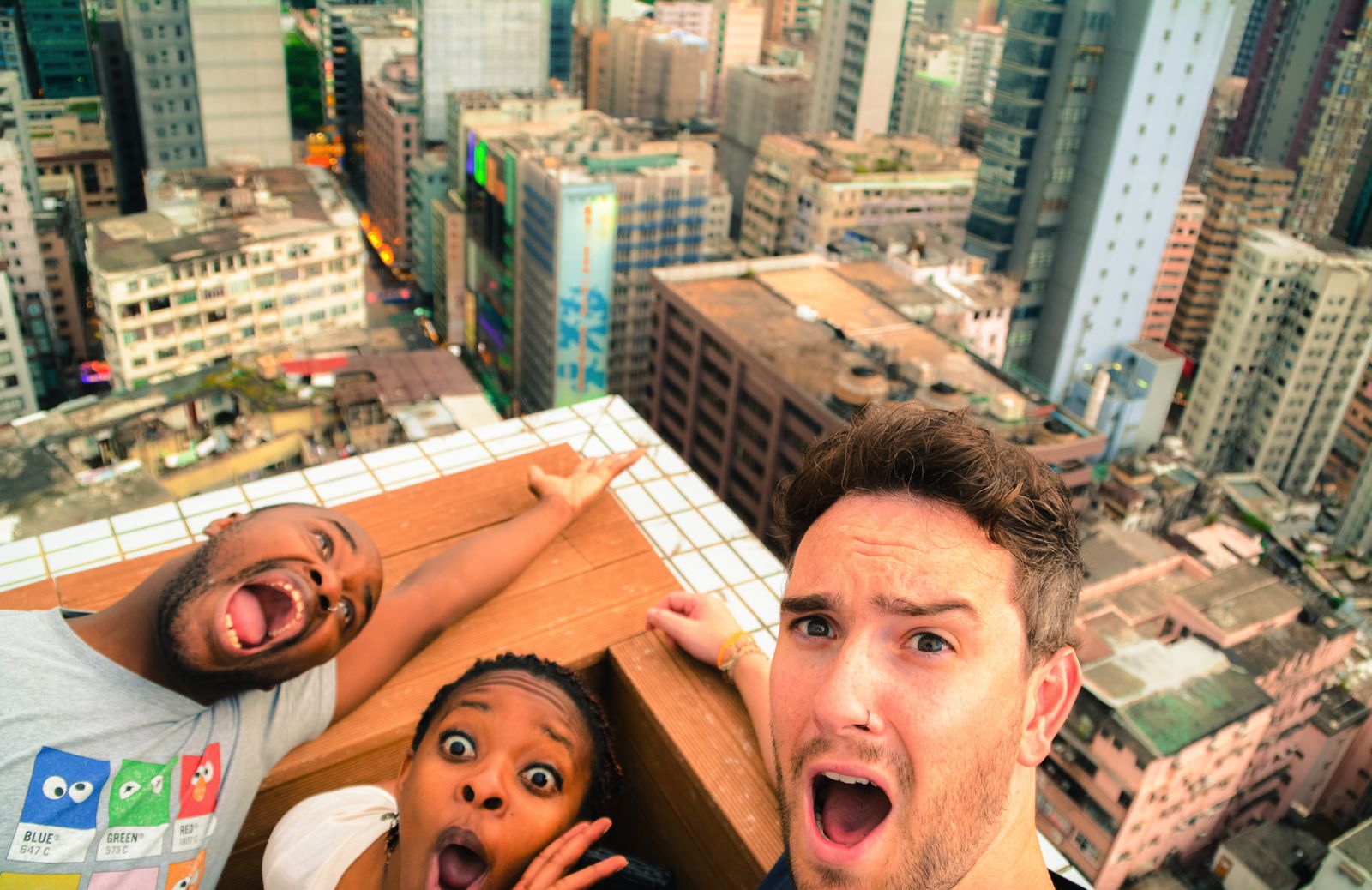 ---
Ladies Market
Whenever I arrive in a new city, I always find it best to go on a little walk. Firstly, it lets me get to grips with where I am and how to find my way back to the hotel 🙂 – but it also allows me to experience a snapshot of the city without following any type of itinerary or forward planning. This is sometimes the most exciting parts of my trips where I am able to find little places to eat and see, which only appear because of my wandering eye. This, by the way, is how I was able to find the "Ladies Market". I had (wrongly) never associated Hong Kong with having many street markets… I'm not sure why, but it was a welcome surprise once I stumbled up this. Filled with hundreds of stalls – selling everything from freshly prepared cuisine, jewellery and iPhone cases – this market seemed to have it all!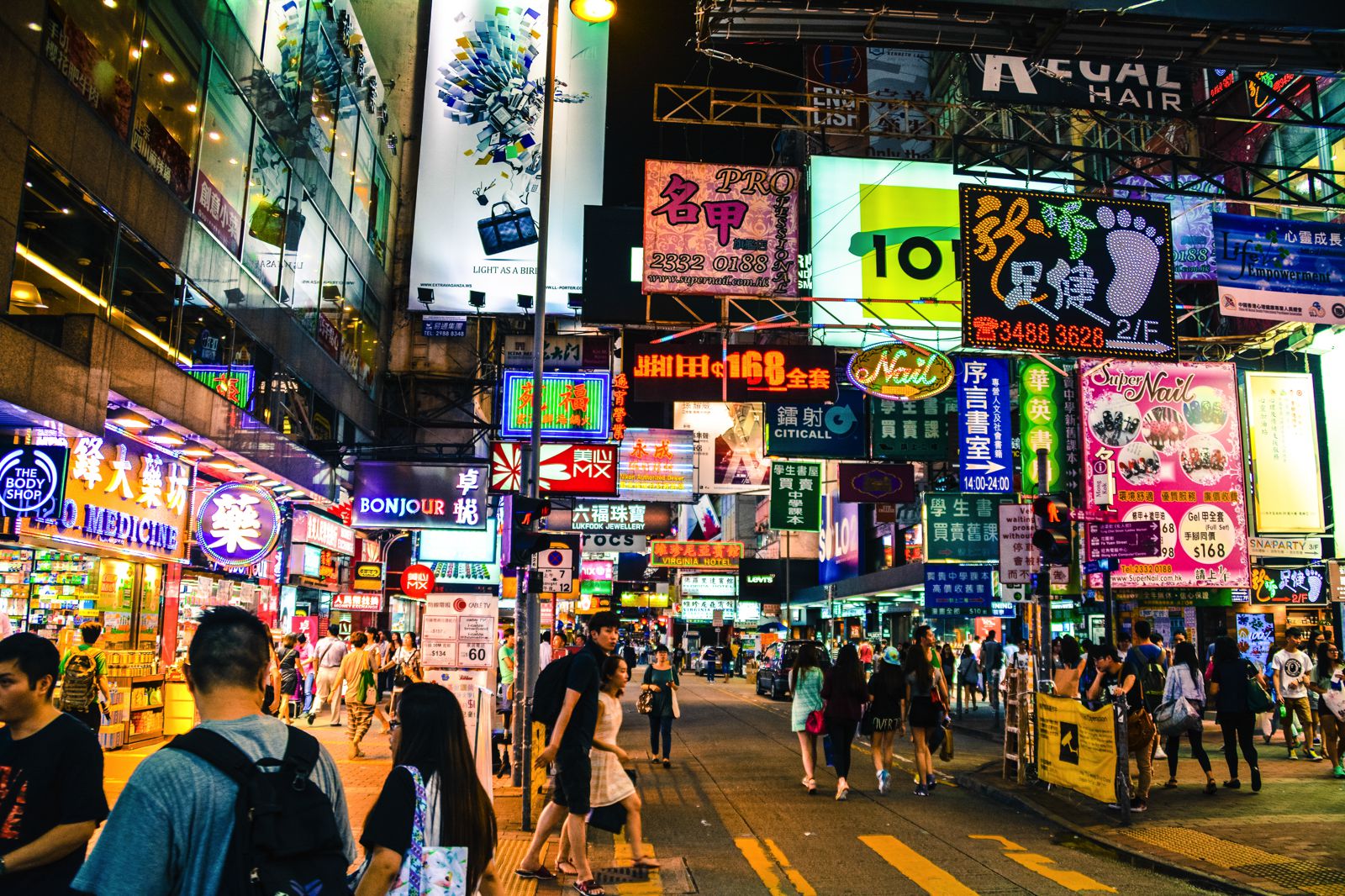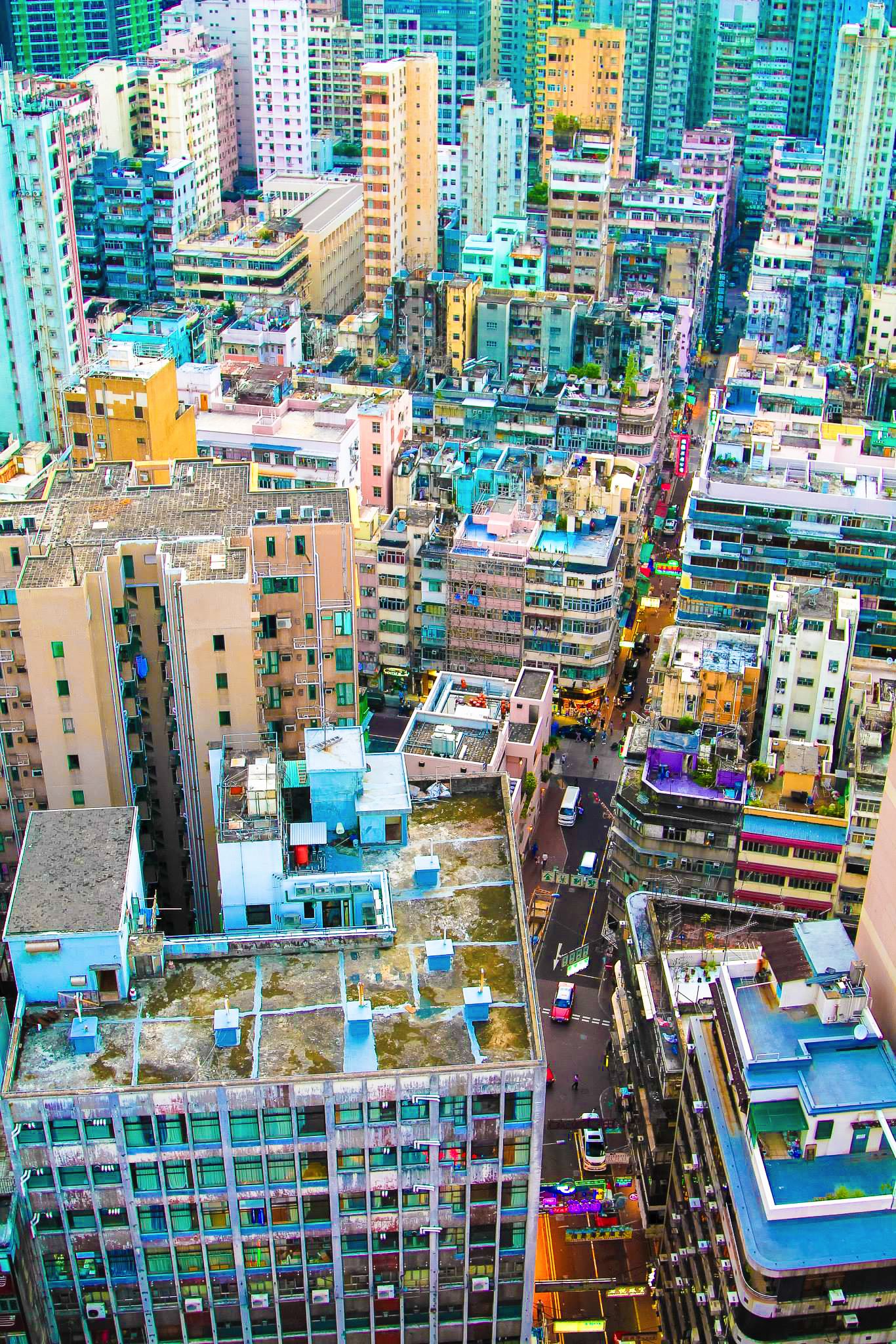 ---
Eating, Jumbos Style
In the early evening I decided to grab a bite to eat at Jumbo's floating restaurant. Situated in Wong Chuck Hang, take the short (free) boat transfer to the restaurant itself. They serve some incredibly delicious Dim Sum. The only thing I would say is that it can tend to be a little pricier than other food options in Hong Kong so keep that in mind but that being said, a trip to Jumbo's is definitely a must when you're in Hong Kong.
---
Chi Lin Nunnery the Nan Lian Gardens
After spending some time at the Ladies Market, I decided to go to the Chi Lin Nunnery the Nan Lian Gardens. A short 20 minute subway ride from my hotel, the gardens made me feel as though I had been whisked back in time to a more romantic notion of Hong Kong. These gardens are stunning and they are maintained by some of the most patient and enthusiastic stewards I have ever seen. The stewards spent literally hours pruning and caring for one tree at a time. It's really easy to get here, just hop on board the MTR and get off at Diamond Hill Station Exit C2, follow the signs and walk for around five minutes. If you want to enjoy the gardens a little longer – take some time to relax at the Chinese Tea House within the gardens. They serve an array of Asian teas like; Ban Tian Yao, Cloud tea and Gunpowder tea (which always piques my curiosity).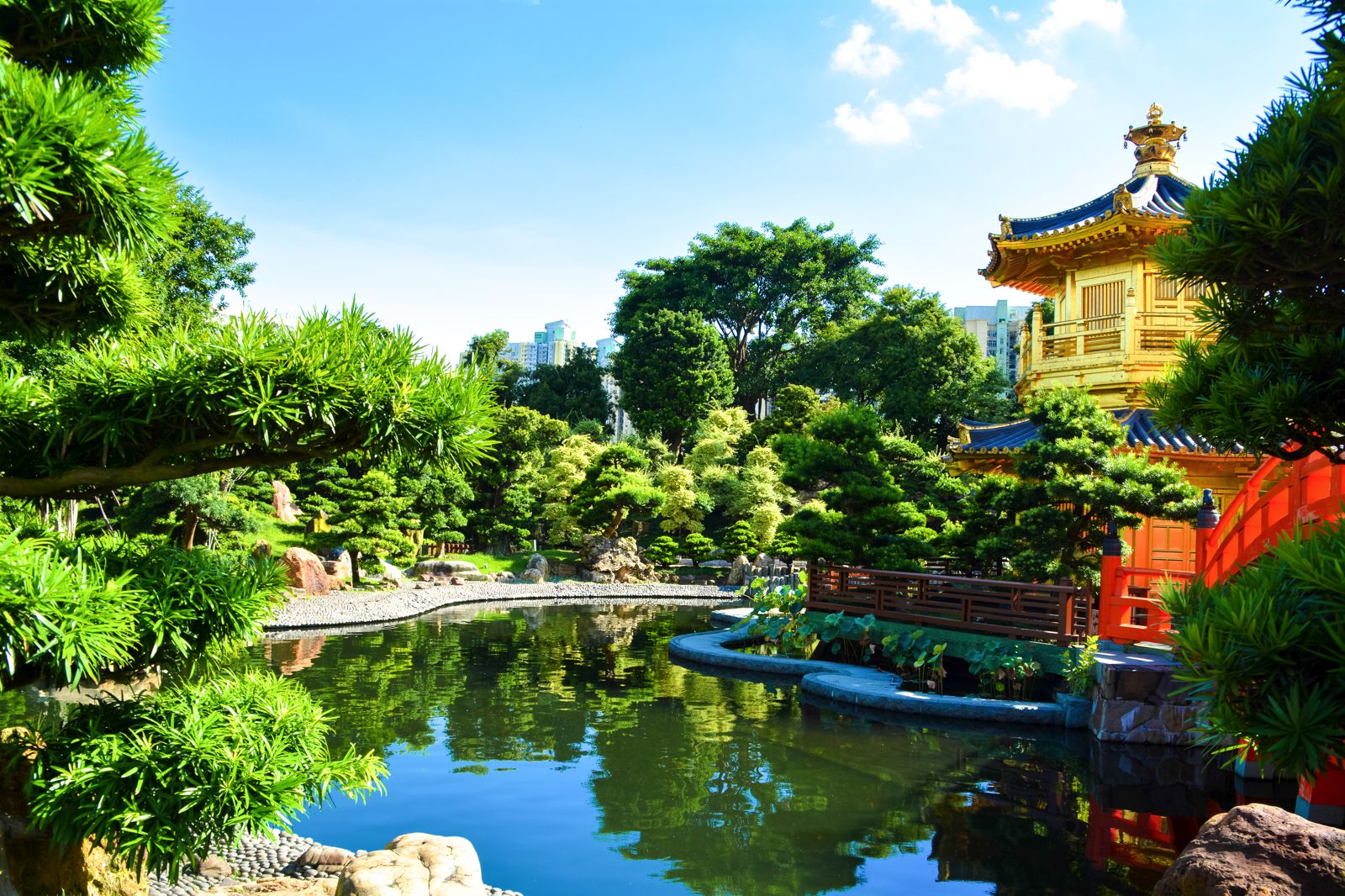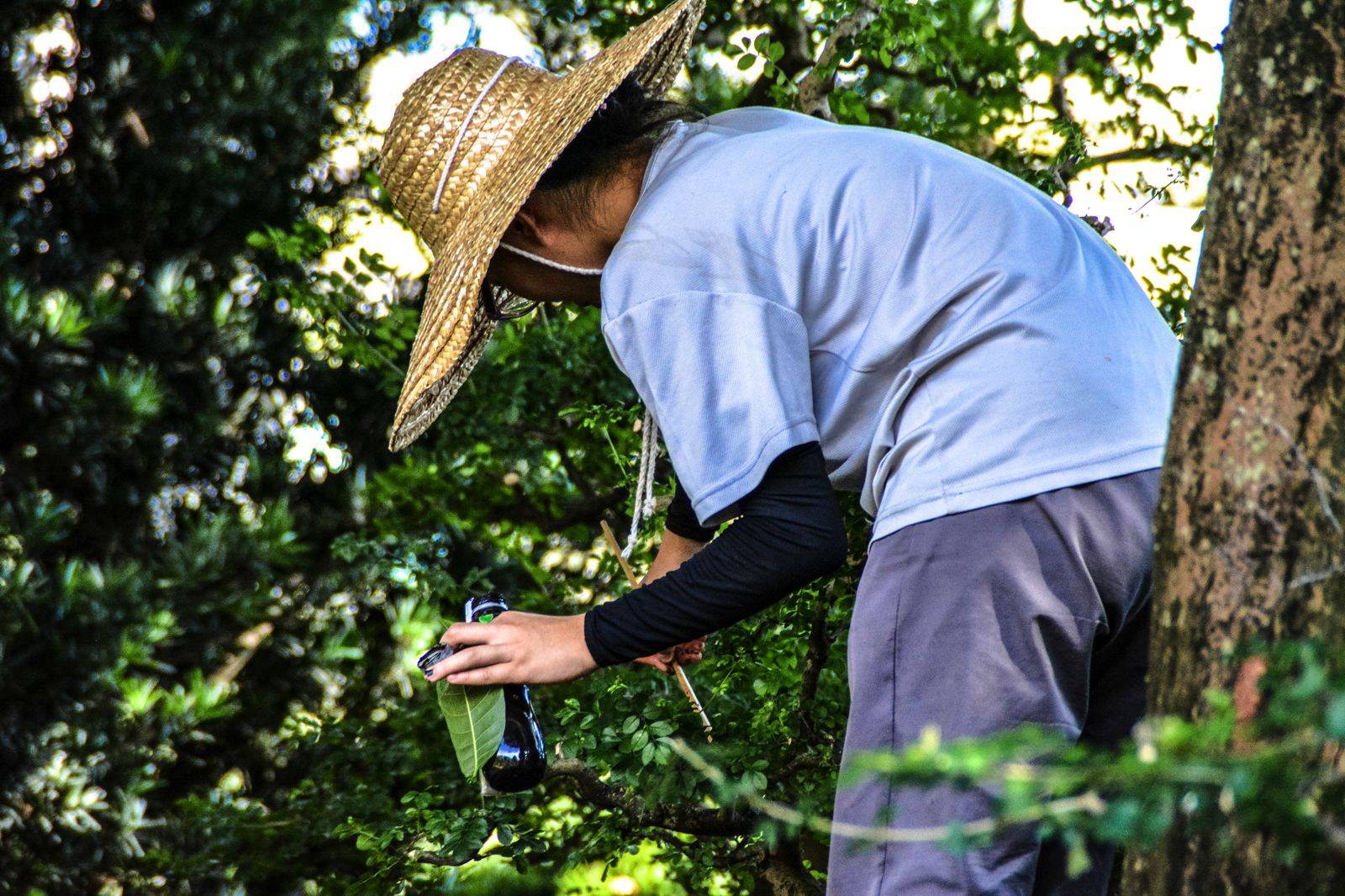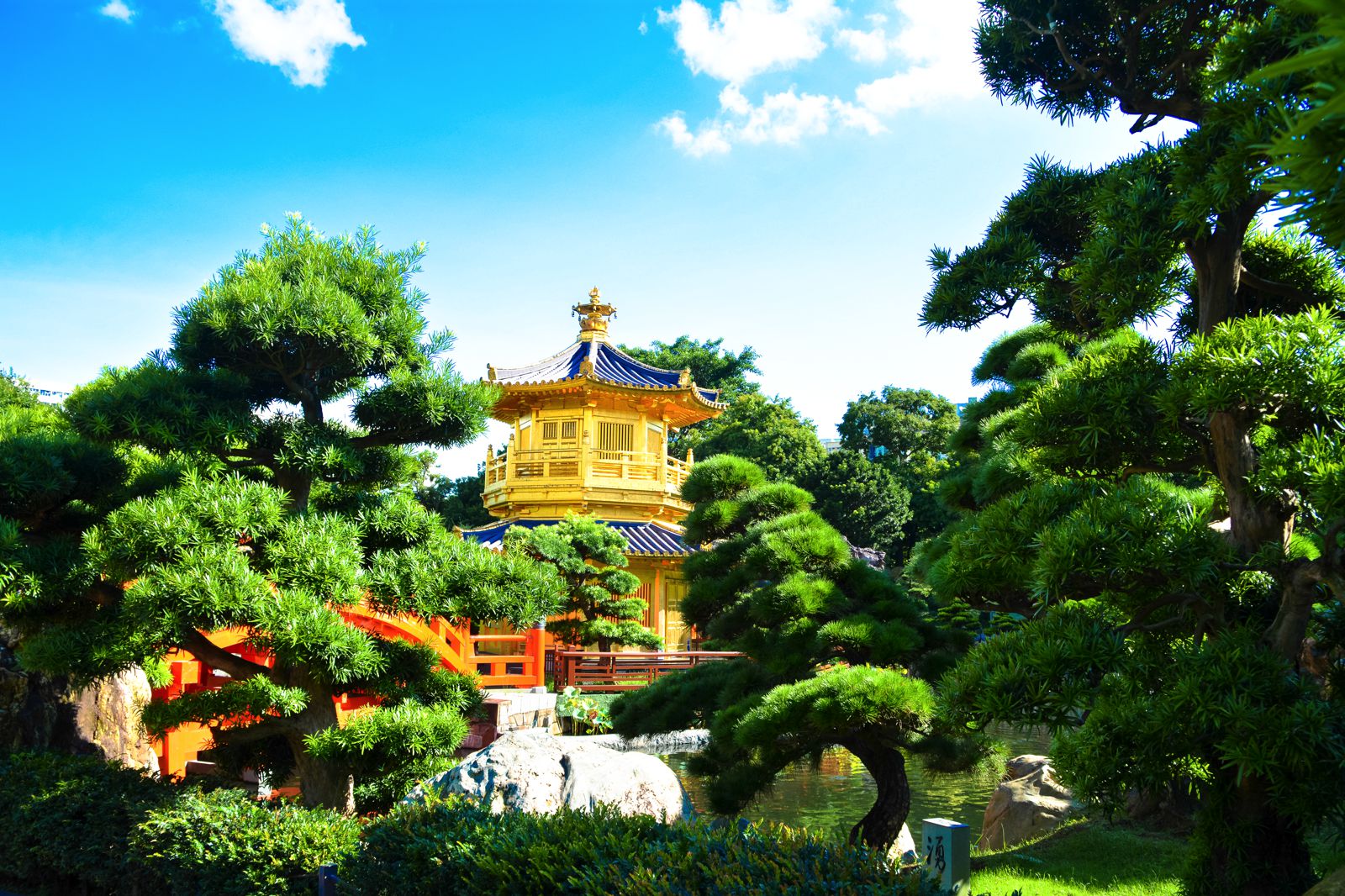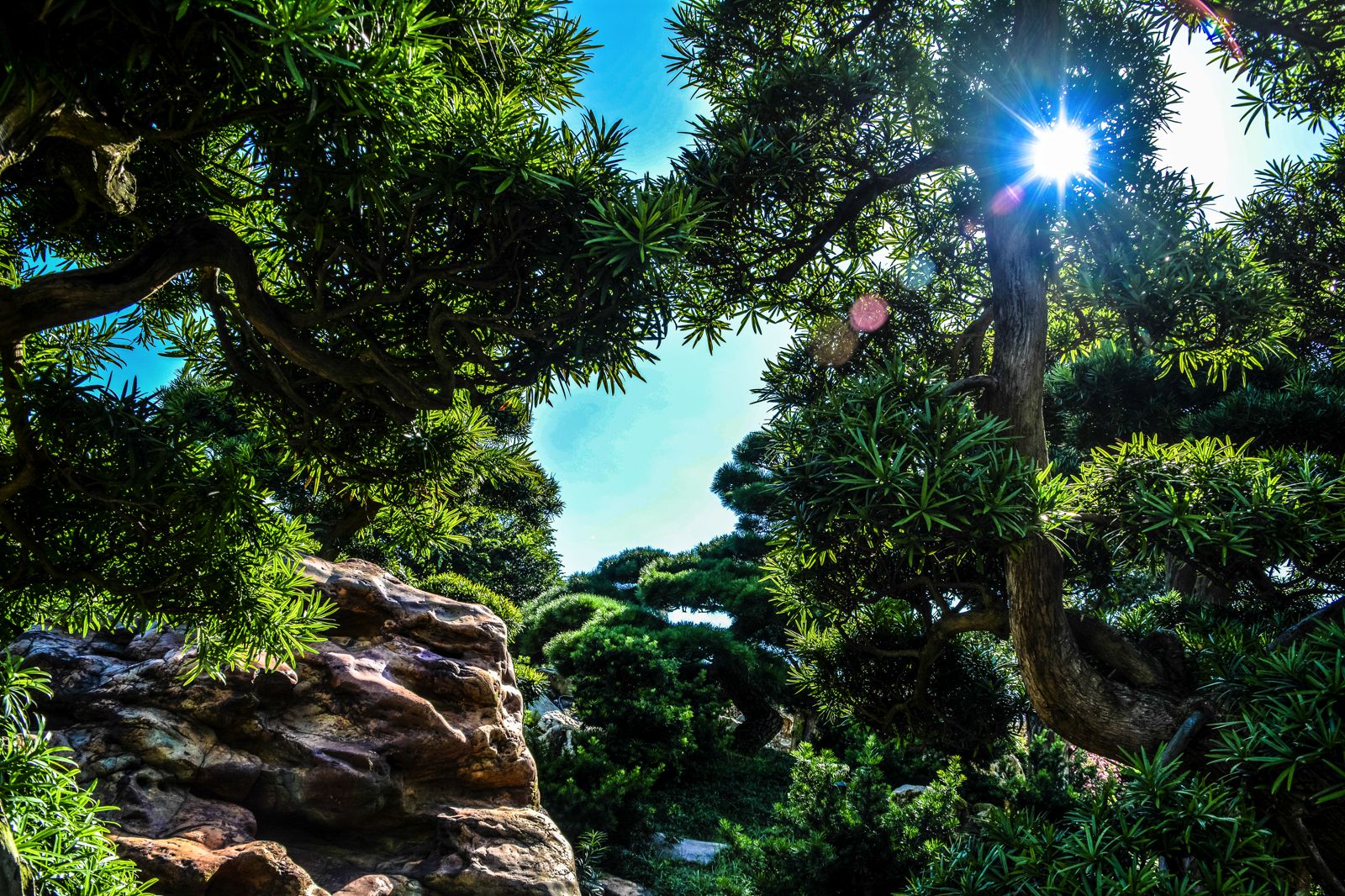 ---
Victoria Peak
One view that every visitor to Hong Kong should experience is from Victoria Peak – there is even a "peak-tram" that will navigate you to the top! If I was going again I would try and book my tram tickets online, the queue ended up being up to two hours and as I was pressed on time I had to take a cab.  The views are breathtaking, especially at sunset! Also worthy of note is the fact that you don't actually have to pay for the view once you get to the top. There's a free viewing platform up here and a paid-for version. The cost is relatively slow so I did both (free and paid-for) and quite frankly, the view is pretty similar from both.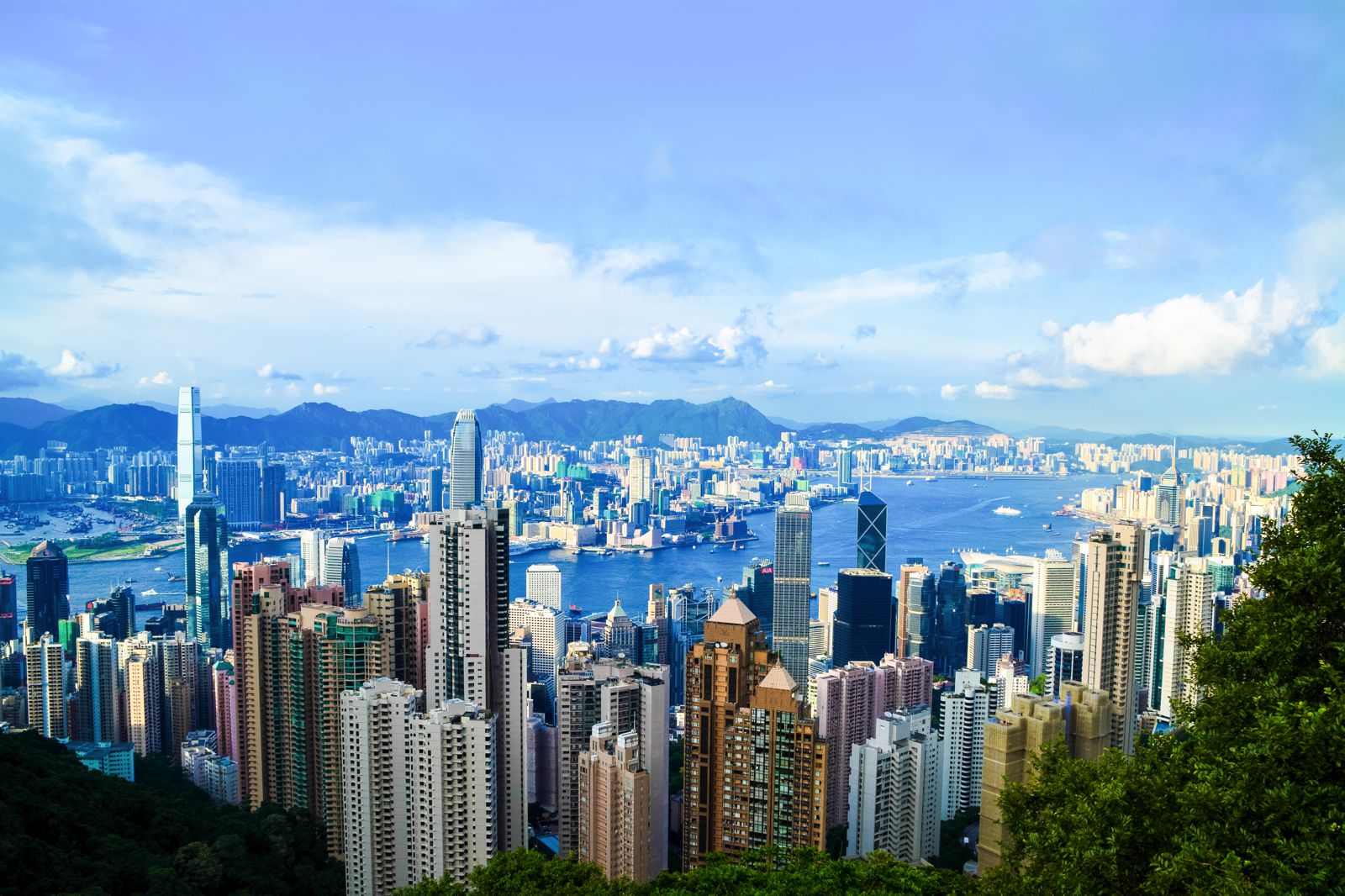 ---
Big Buddha &  Po Lin Monastery
On my second day (and before my early evening flight) I decided to visit Big Buddha &  Po Lin Monastery – many years ago, this Monastery was a rather remote area that not many people went to in Hong Kong. Nowadays, Pilgrims from all across the continent come to visit Big Buddha! Although relatively new (a few decades old), Big Buddha is a site that should not be missed. It was great to see much more of Lantau Island. It took about 1 hour in a cab, but you can also take the Ngong Ping Cable Car directly from Tung Chung MTR Station, which takes around 25 minutes. Don't forget to take your walking shoes… 268 steps always seems so much more achievable down at the base than halfway through! 🙂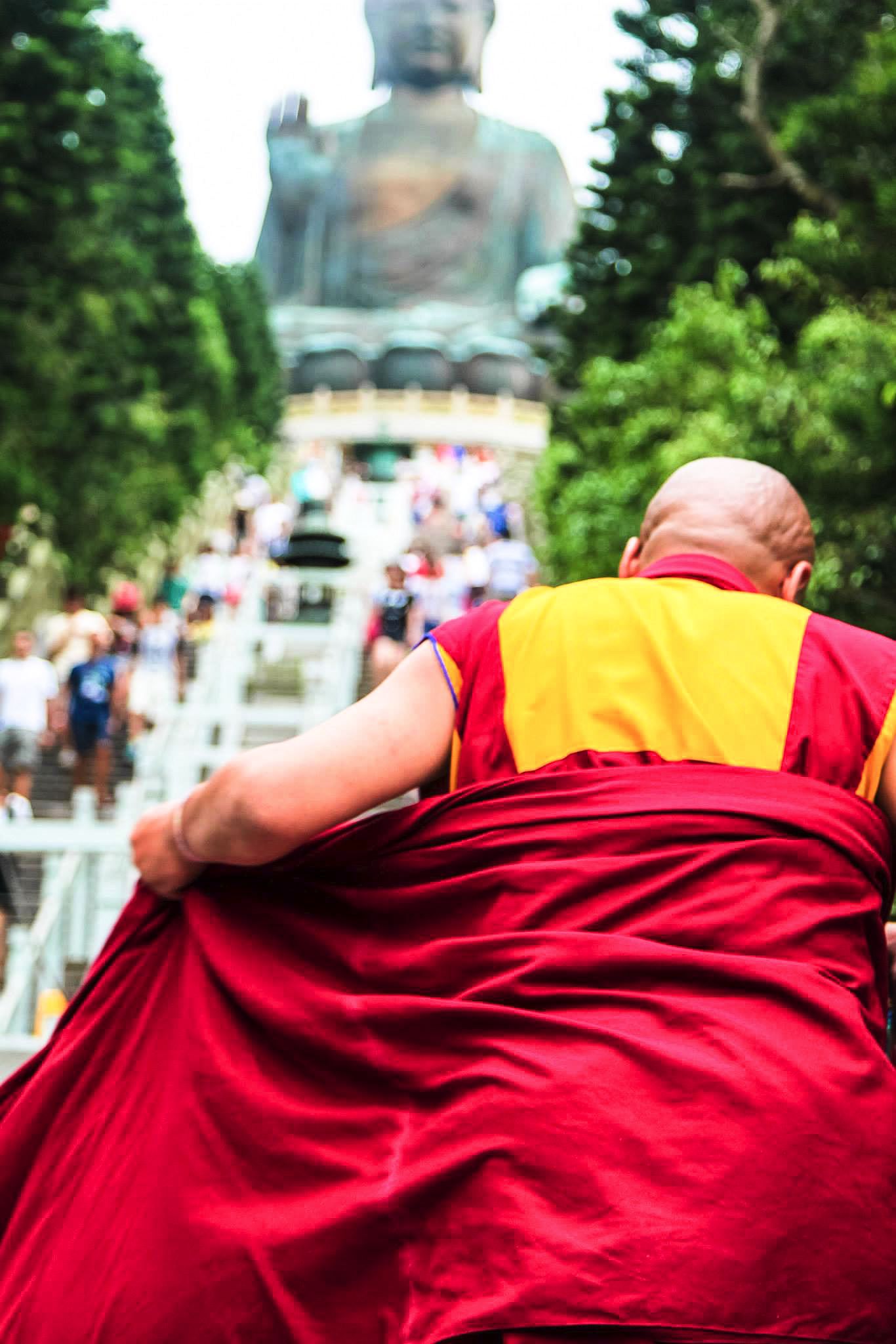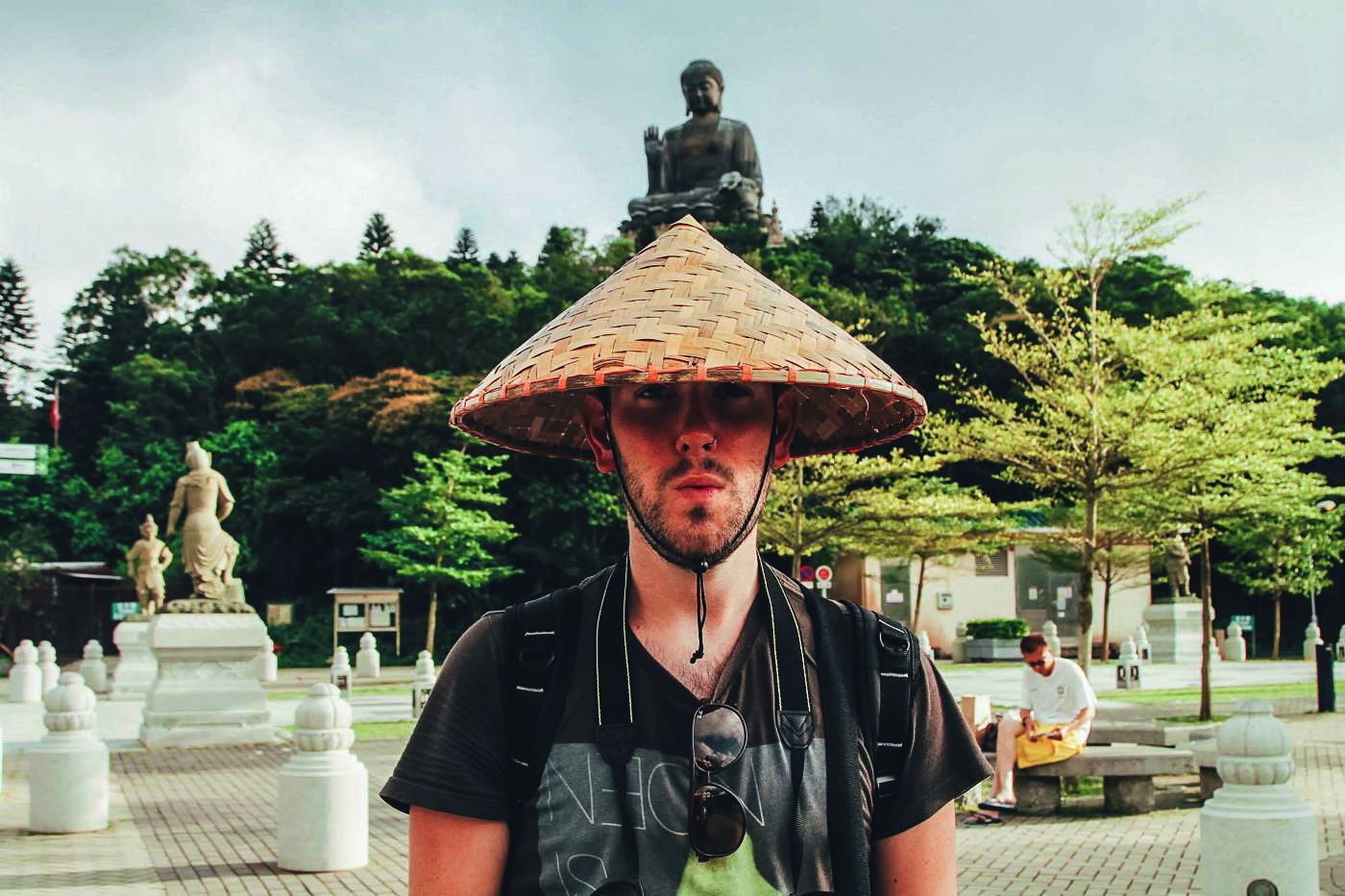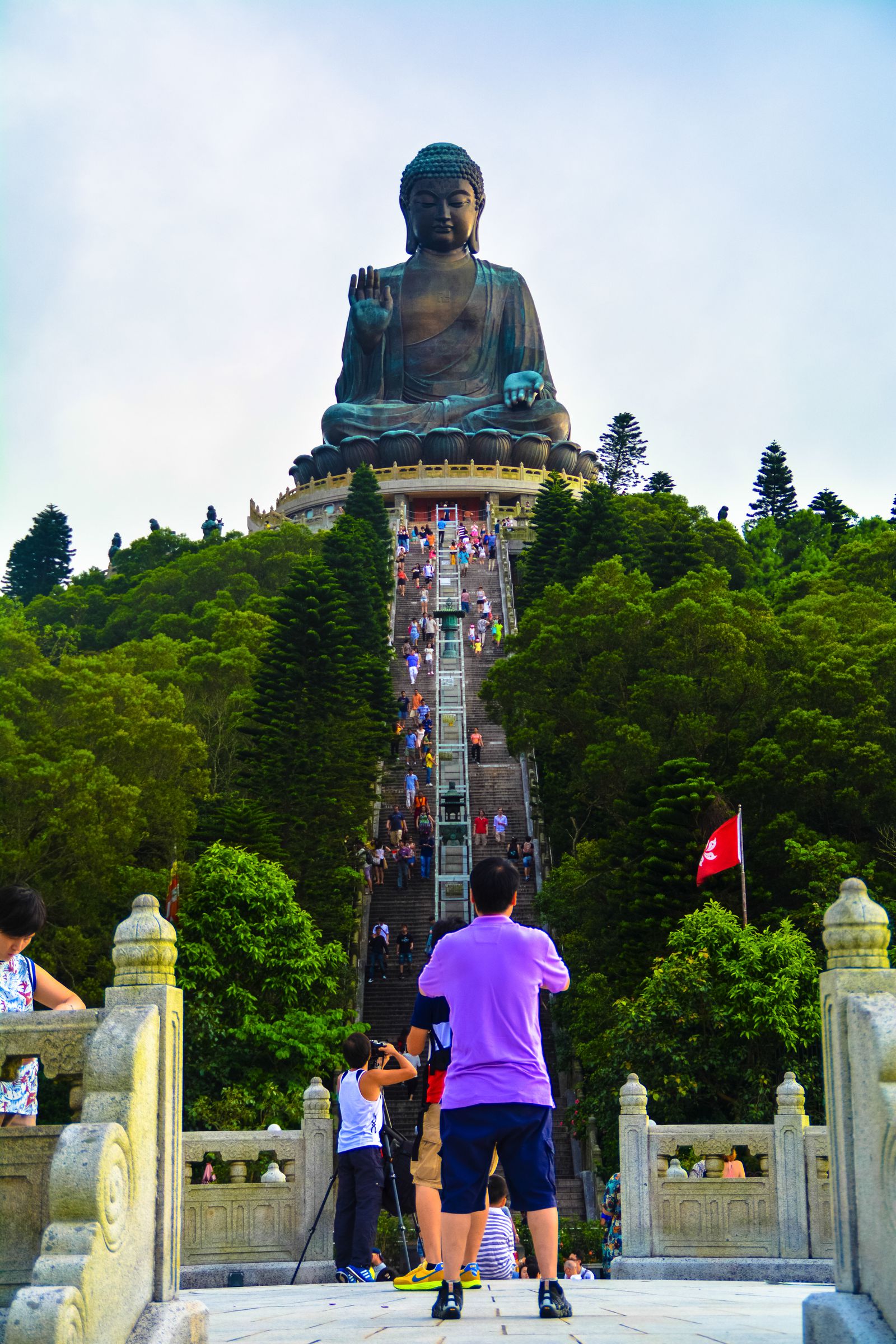 ---
See more of our Hong Kong photos and read what we got up to, right here
---
---
---