London's windy streets and little alleys have been hiding some pretty beautiful sights, that often can't be found at street-level (Boooo!)… but fear not, there's a solution to our woes that not only includes some pretty epics views but also a delicious cocktail, or two!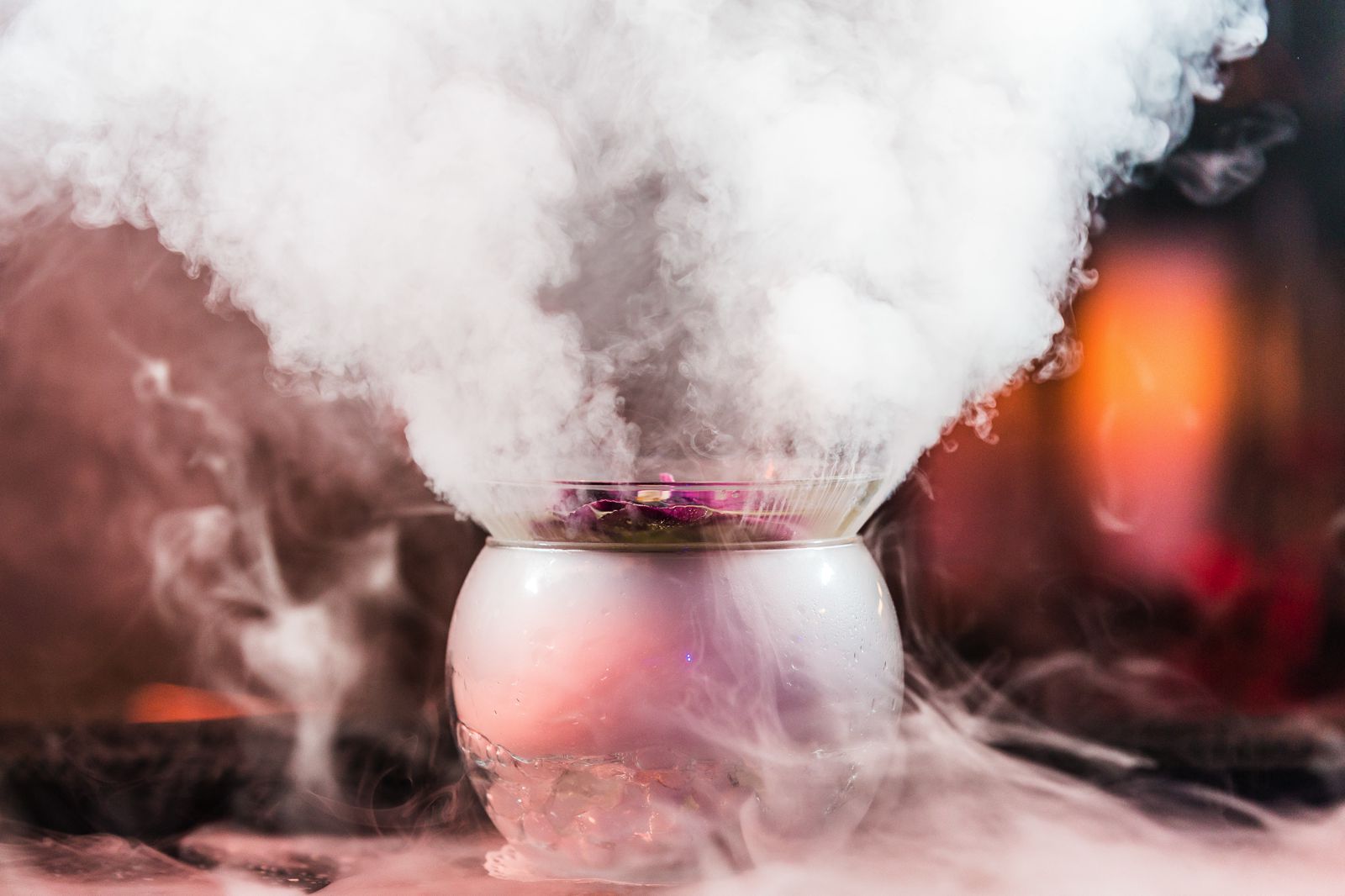 Watching the city transform from day to night (with a big-gulp glass of wine in hand) has to be one of my favourite past times in London. It's a great way to spend an evening with stunning views, fun and frolicing with your nearest and dearest.
Every Londoner has their favourite rooftop bar or secret London spot, that we all insist we discovered! It almost feels like a challenge to see who'll find that next spot that they can introduce to us eagerly awaiting cocktail guzzlers .
Thankfully, it's quite easy to spot some of the best viewpoints… and we've got them all lined up ready for you! 😉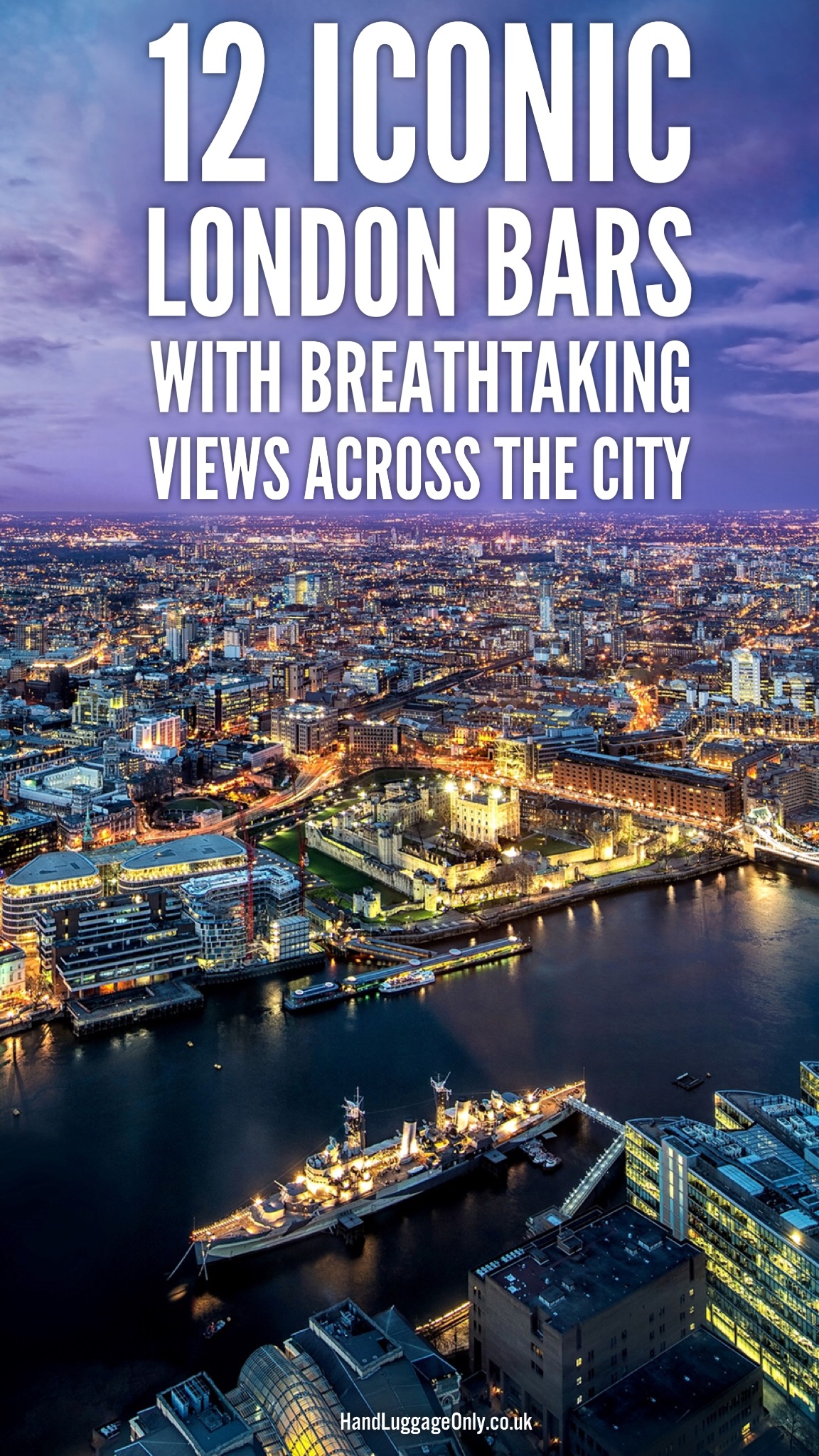 If you're visiting London, don't forget to check out our latest guides on the; best places to eat in Notting Hill, the coolest bars to grab a drink in Shoreditch, the most unique places to grab a good cup of coffee, how to get the most out of your time when visiting London and the best places to visit at every tube stop in Central London…
…Ohhh and don't forget the most amazing food markets that you've gotta visit.
Take a look at some of the best views where you can grab a hefty dose of London's skyline, all whilst enjoying good company (depending on the gang 😉 ) and a zingy cocktail to boot!
1) Free Yourself From Shopping At Notch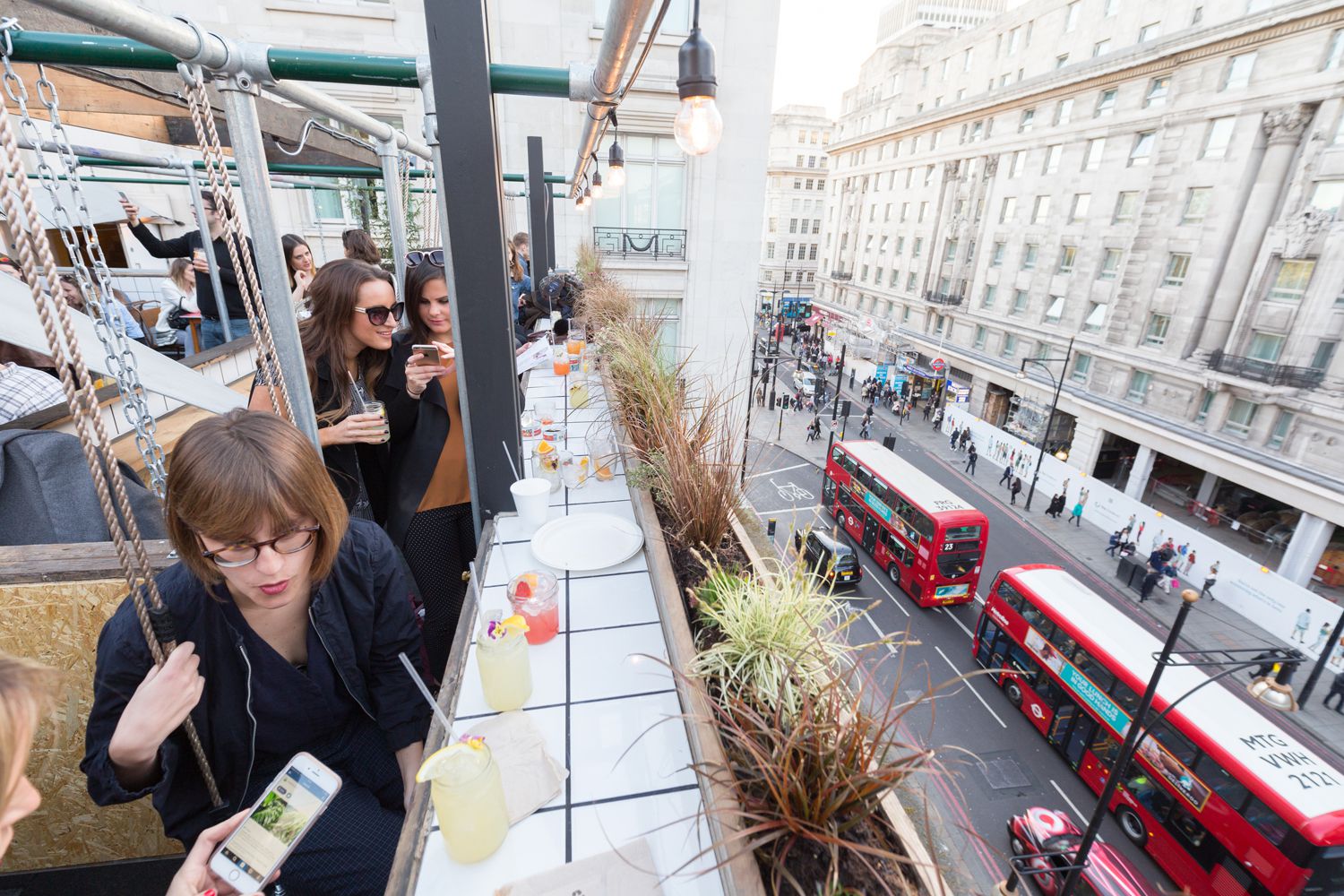 Located on the bustling Oxford Street, Notch is one of the area's newest rooftop bars. Notch is a kitsch watering hole where you can try their famous Aperol Spritz, served in jam jars in the beating heart of London. Don't forget to arrive early for the best seats, especially on weekends when the roof 'edge' fills up fast.
2) Watch The Sunset At Frank's Cafe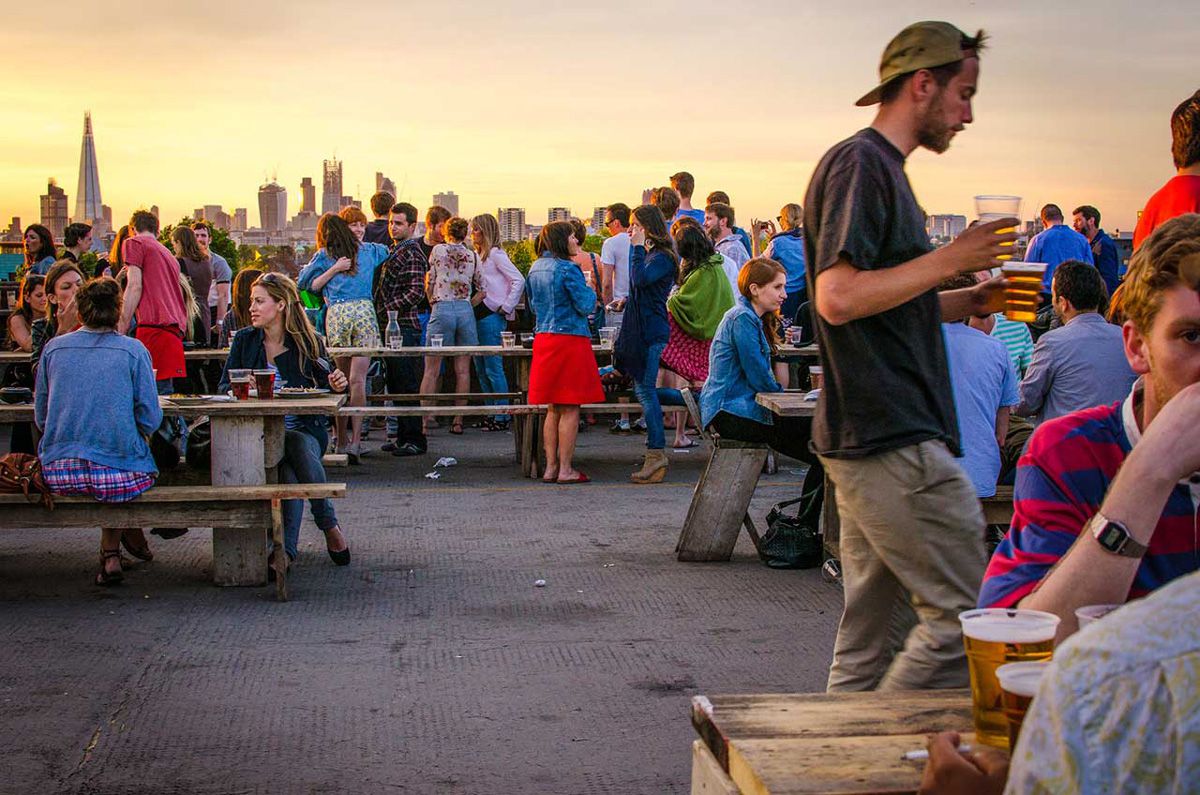 We recently discovered Frank's Cafe on an impromptu night out in Peckham. Set on top of a 1970's car park, you'll enter this amazing place through the wackiest,  pinkest of pink, doorways you'll ever see – think candy floss meets Pink Panther!
Get the best views over the city around sunset, when the sun glows and the drinks are flowing. Frank's Cafe is only open during the warmer months and on special occasions.
3) Rain Won't Stop You Visiting The Boundary Rooftop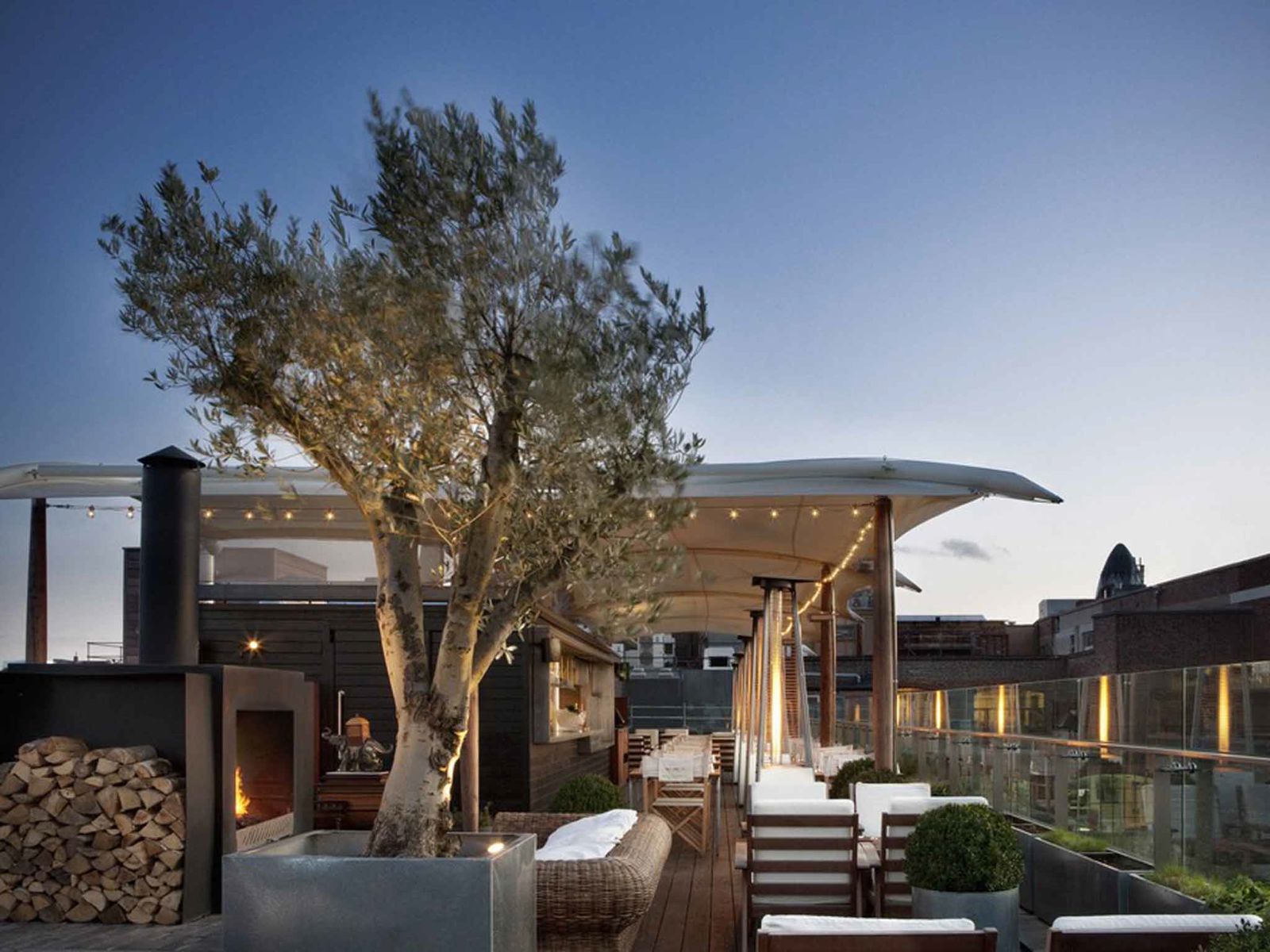 With a pretty epic glass roof, this is one rooftop hangout where you don't need to worry about the rain. The whole venue is a great place to enjoy, come rain or shine and sneakily offers some pretty cool views across Temple and Central London – all without getting too cold.
4) Grab A Hot-Toddy At The Rumpus Room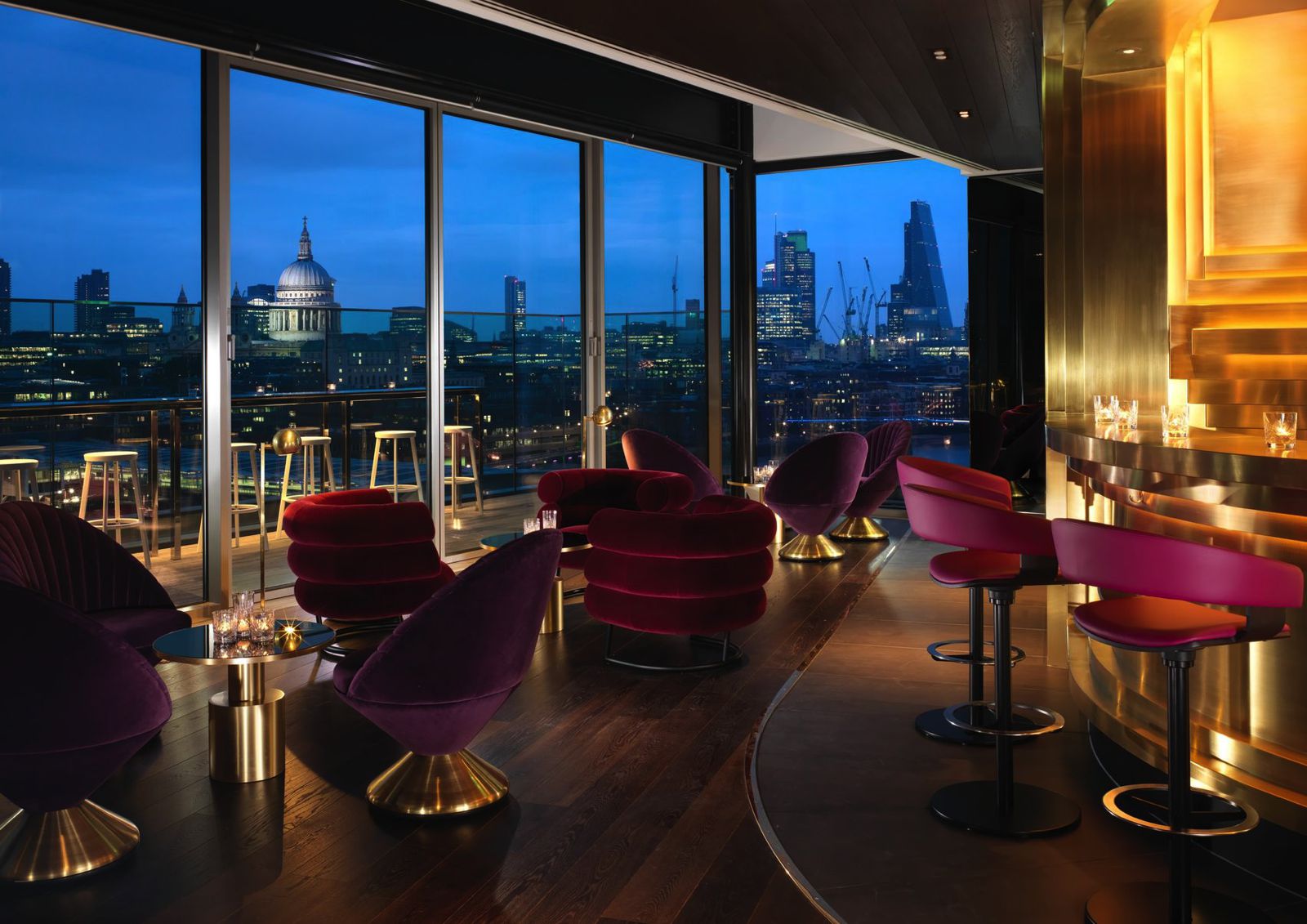 This little known watering hole is perched on the 12th floor of the Mondrian Hotel. Rumpus Room looks out over majestic St Paul's, in the bustling heart of Central London. The terrace here is perfect for a sun-downer cocktail or even a hot-toddy on the brisk winter months.
5) Get Minty At The Culpeper Roof Garden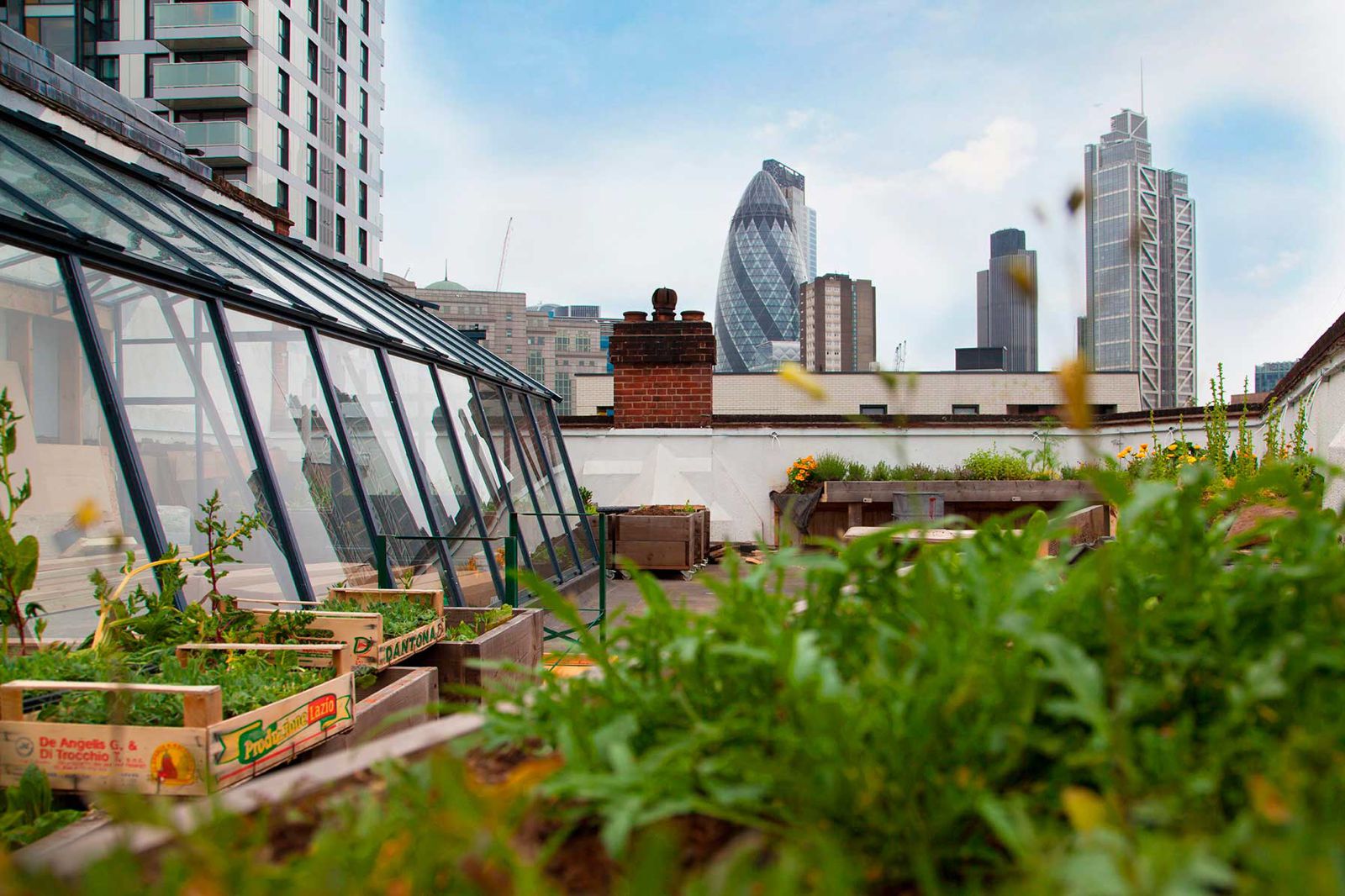 The Culpeper Roof Garden is exactly that, the spot where vegetables are grown for the pretty delicious restaurant below. Doubling as a drinking space, with a view of the Gherkin, this stomping ground is a great place to grab yourself a fresh mint cocktail that's picked from the rooftop itself.
6) Boogie To Live Music At The Dalston Roof Park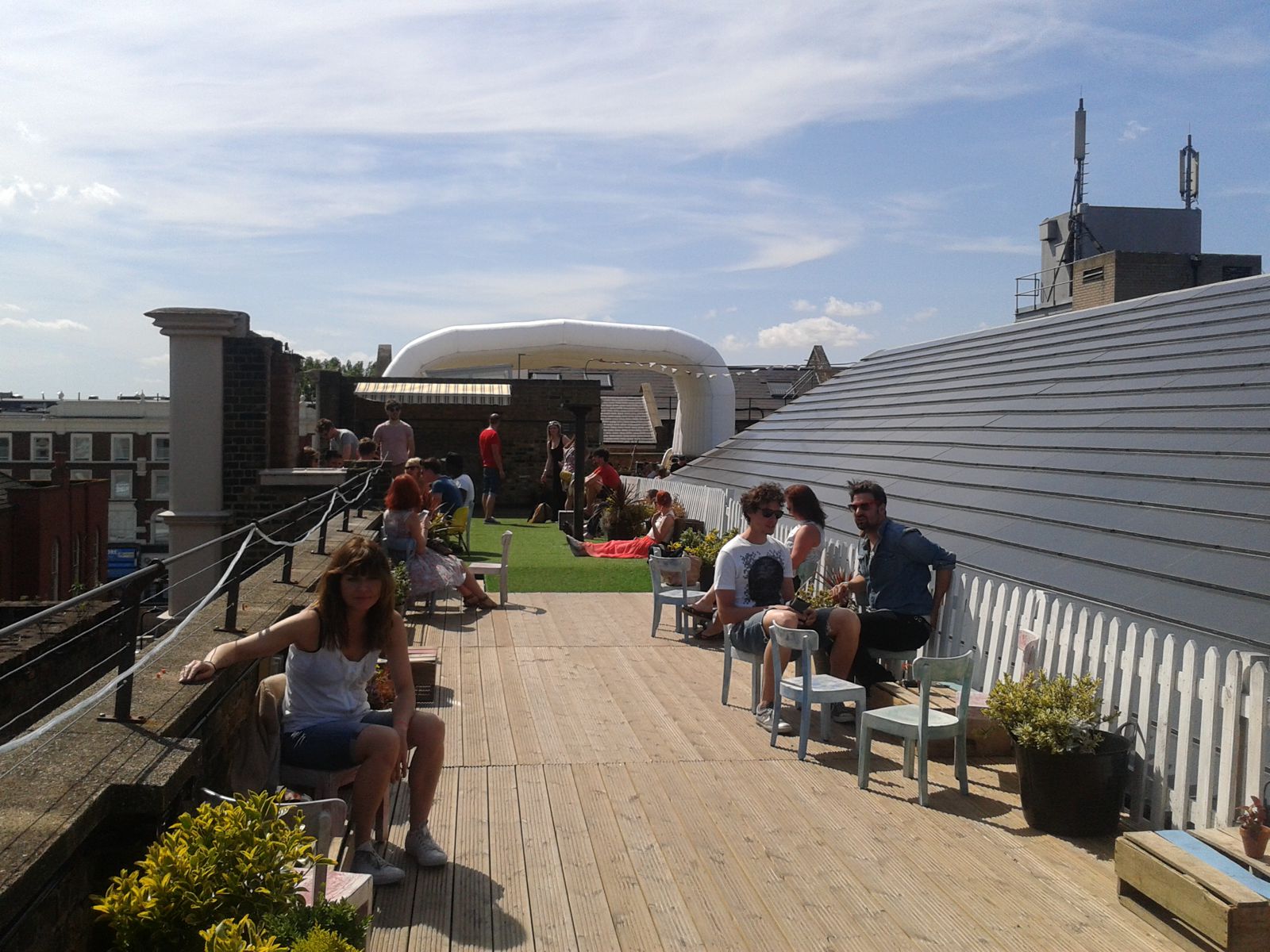 If you want an actual park rather than just a roof terrace then Dalston Roof Park is a great little hangout for you. As well as offering views over the city, you can expect events such as live music and even cinema nights that run across the year.
7) Get Your Sushi On At SushiSamba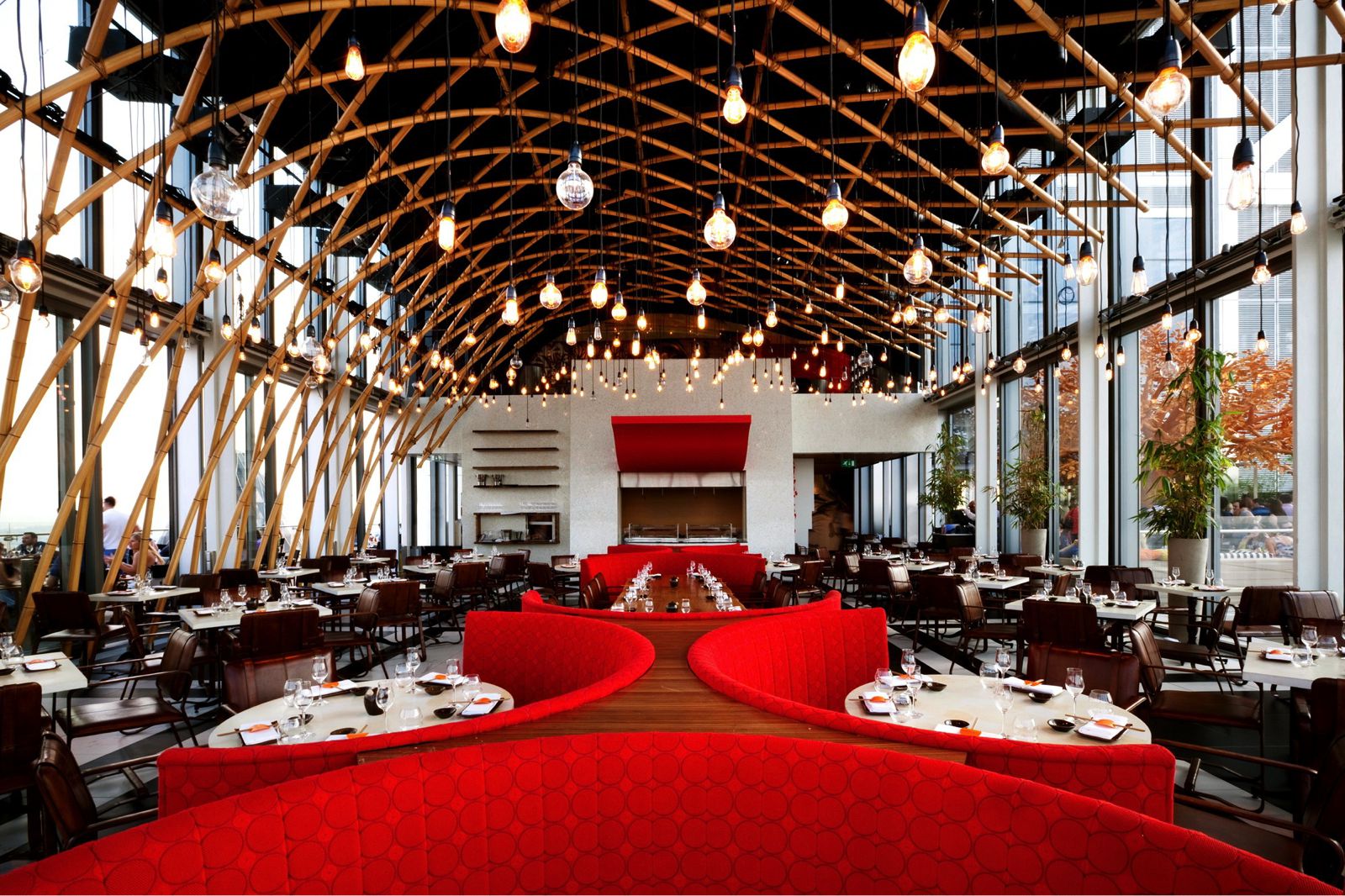 Located on the 38th floor of the Heron Tower, this is one of the most popular bars in the city. Due to the elevation the views are spectacular so expect it to be pretty packed, especially on weekends. If you end up partying until the wee hours, head one floor down to Duck & Waffle, which is open 24 hours – a perfect place to grab a bite while watching the sunrise across the cityscape of London.
Click here for more details for SushiSamba here and for Duck and Waffle here.
8) Take Two Terraces At Aqua Spirit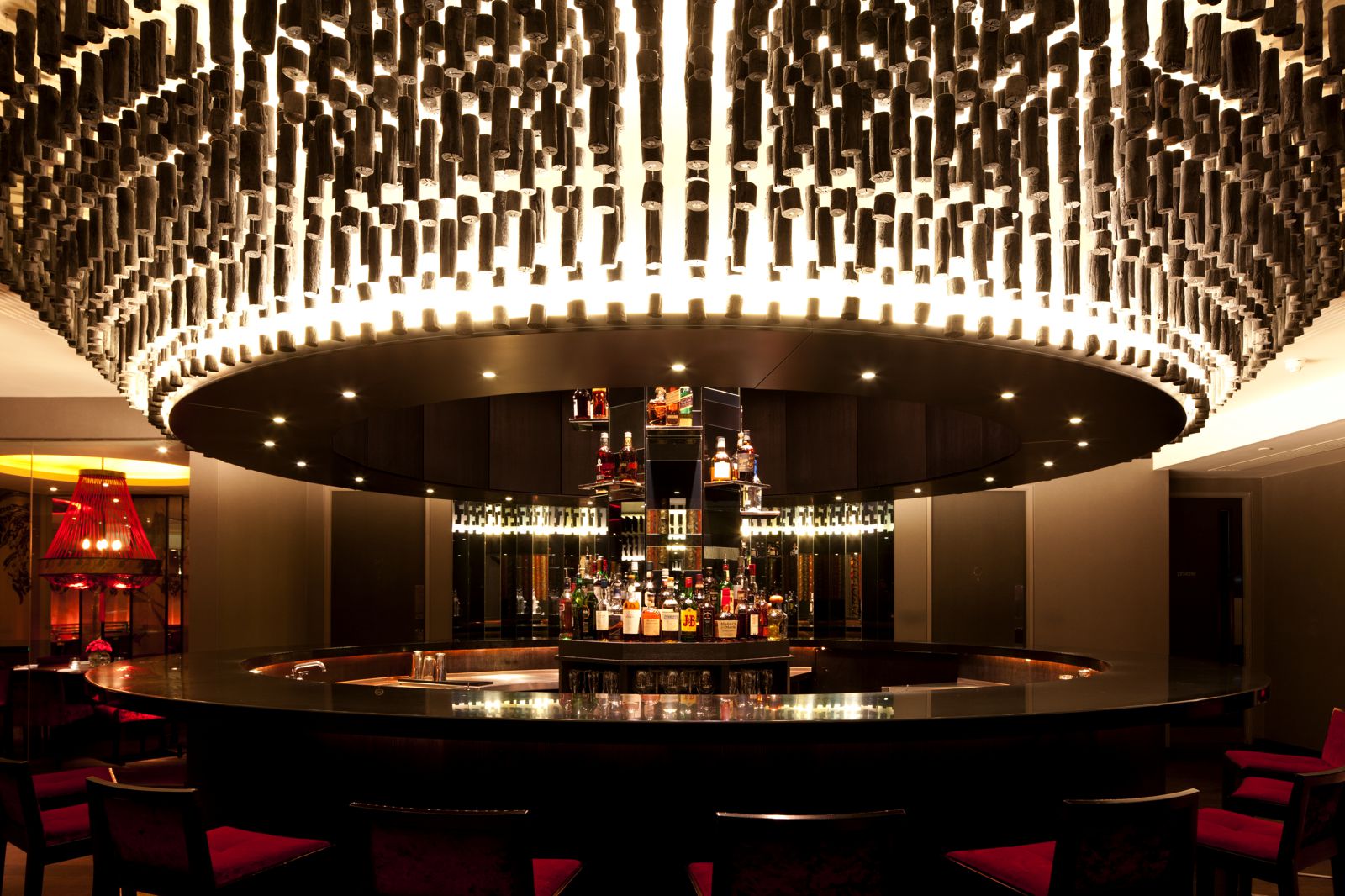 Aqua Spirit has not one but two terrace areas, so if you are looking for a place to mingle with a little more room, this is the haunt for you. It's open all year round and attracts a city crowd, especially for after-work nibbles and drinks.
9) Snuggle In A Winter Warmth At Proof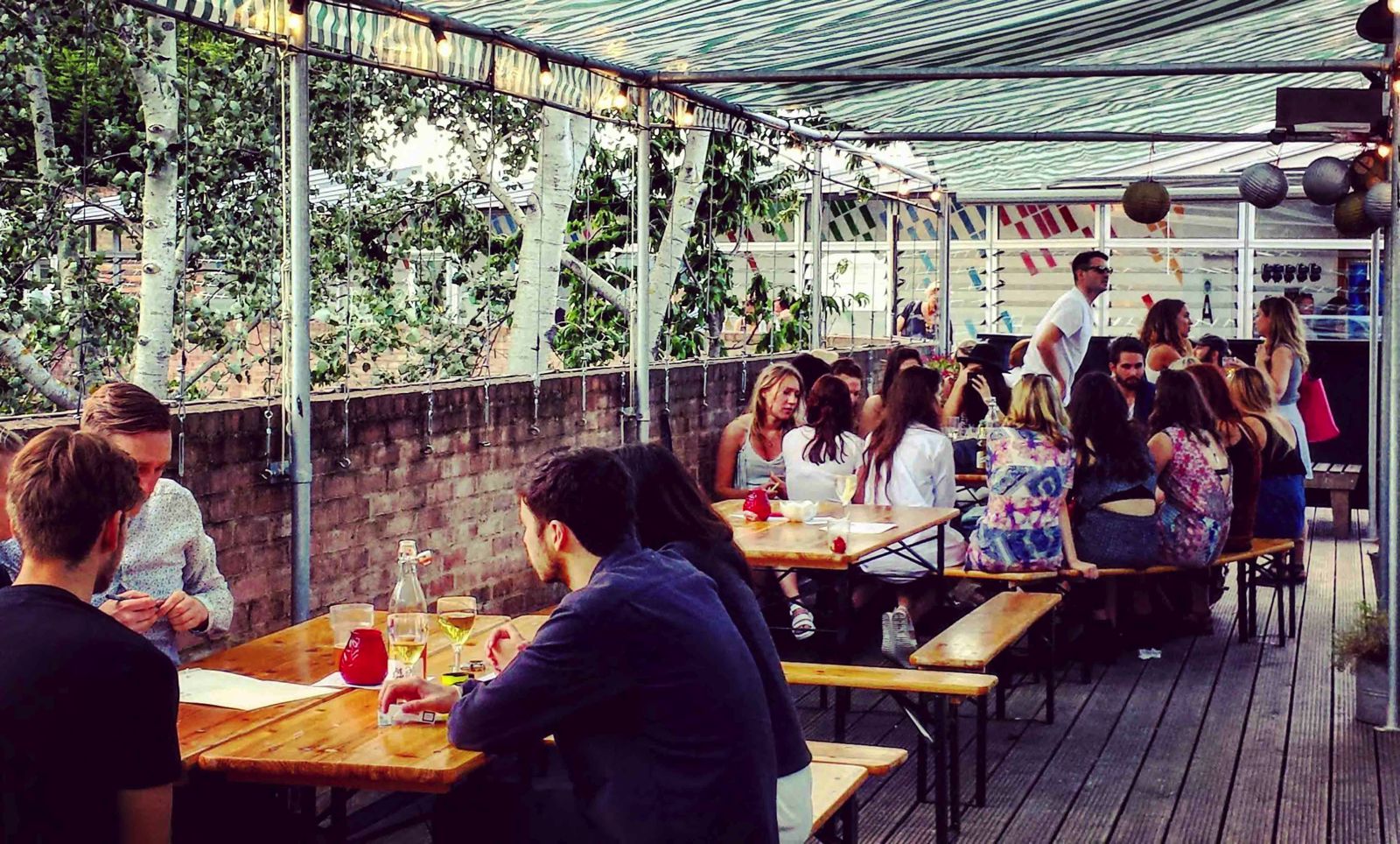 A place that you can come all year round but extra special during the winter months. Proof looks out across the city, and in the colder months will give you a toasty, thick blanket and hot-cocoa cocktails that'll warm your cockles. Grab a seat, snuggle up and enjoy this London gem.
10) Views Like No Other At The Radio Rooftop Bar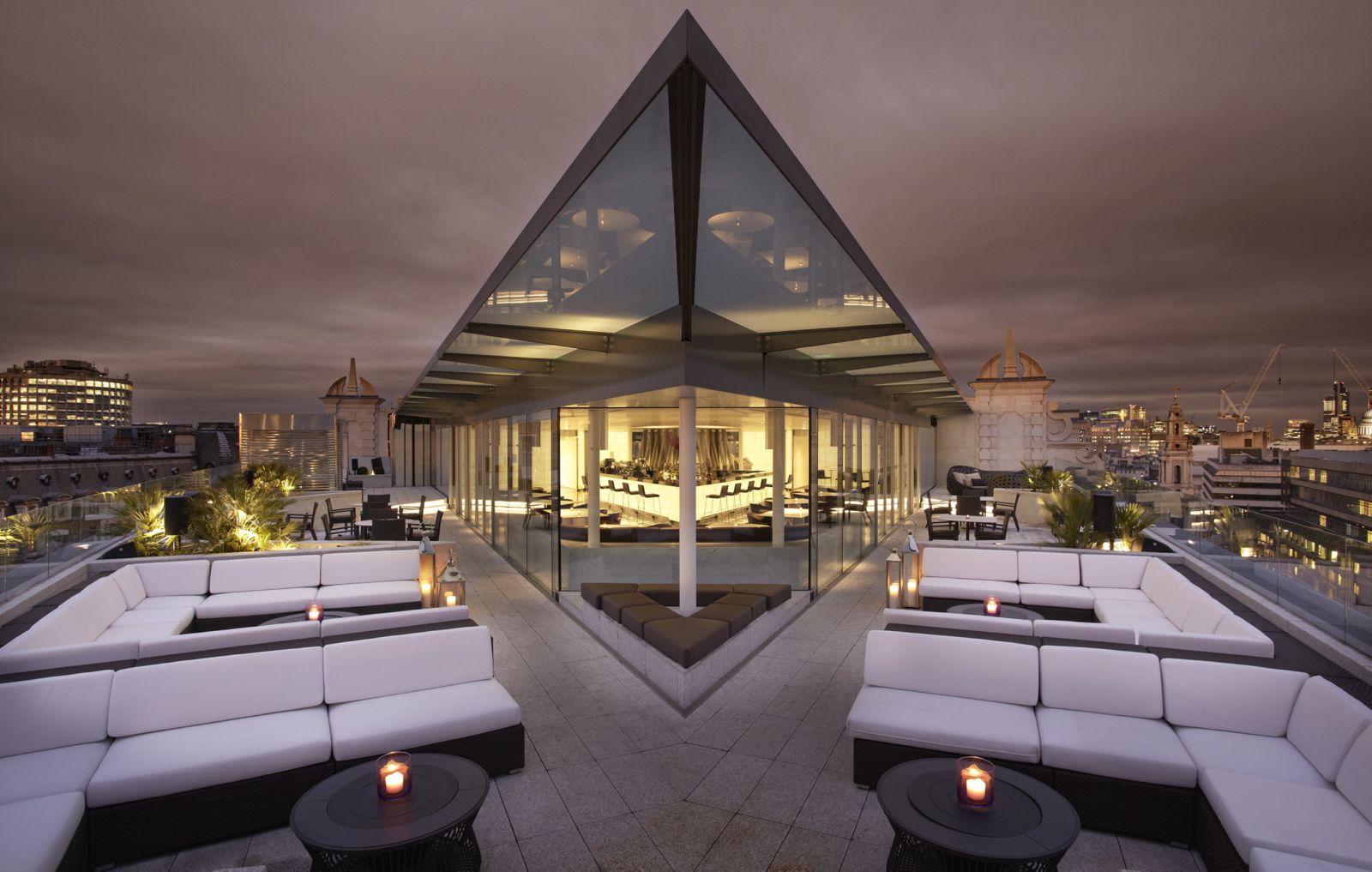 This fashionable haunt is one of my favourite places in London. It may not be the highest of places but the views are spectacular! Radio Rooftop Bar looks out over the city in all directions and is a sight to behold at any time of the day. This is also home to a pretty fantastic hotel (and one that come very highly recommended in London).
11.) Spot A Flamingo At The Rooftop Gardens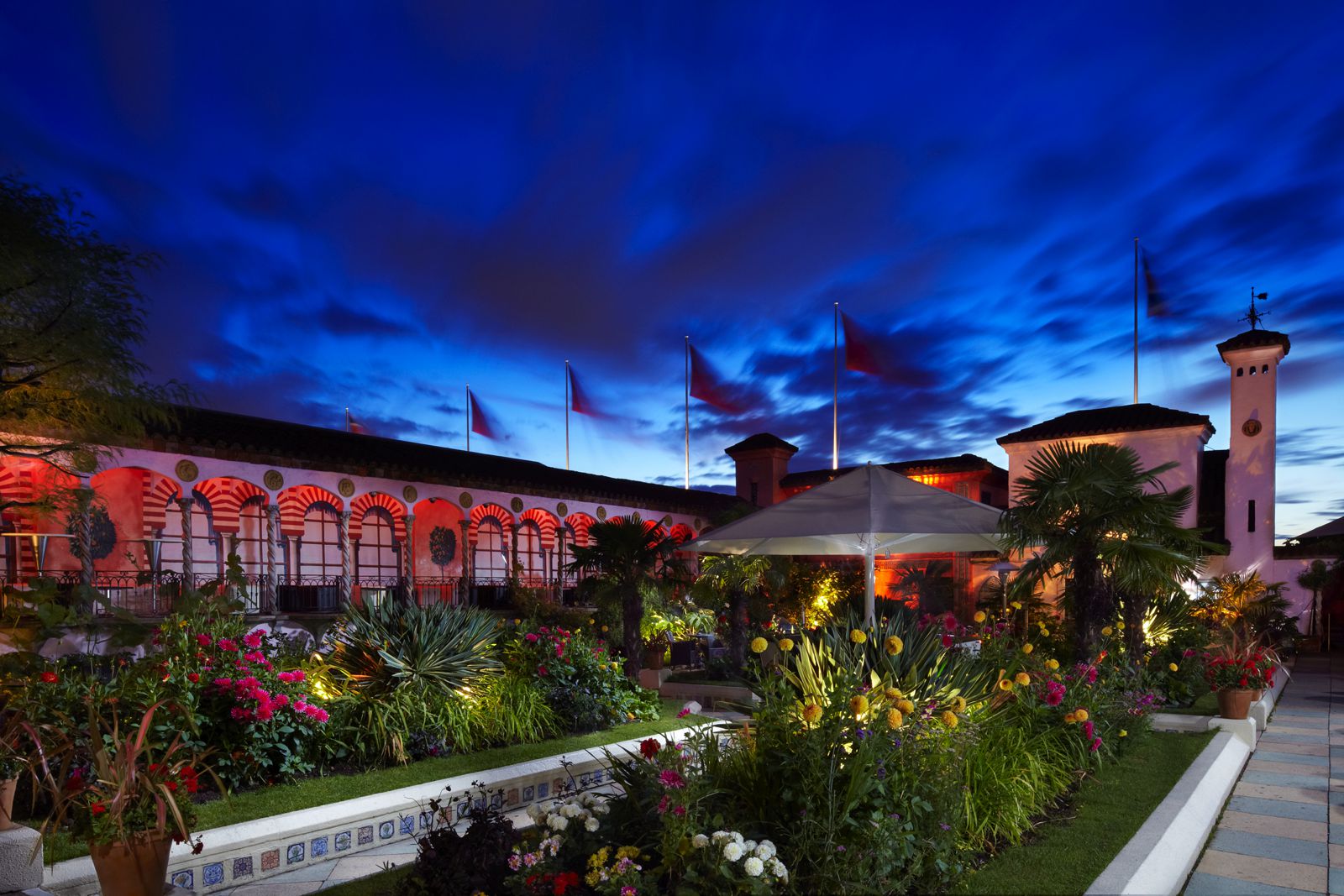 Although this rooftop bar doesn't offer the best vistas across the city, it does offer some of the most unique views and terrain of any rooftop bar in the city. Head outside for an Italian wonderland filled with lush gardens, beautiful snugs and a whole heap of wildlife – including some Pink Flamingoes.
12.) Head Up To The Sky Pod Bar At The Sky Garden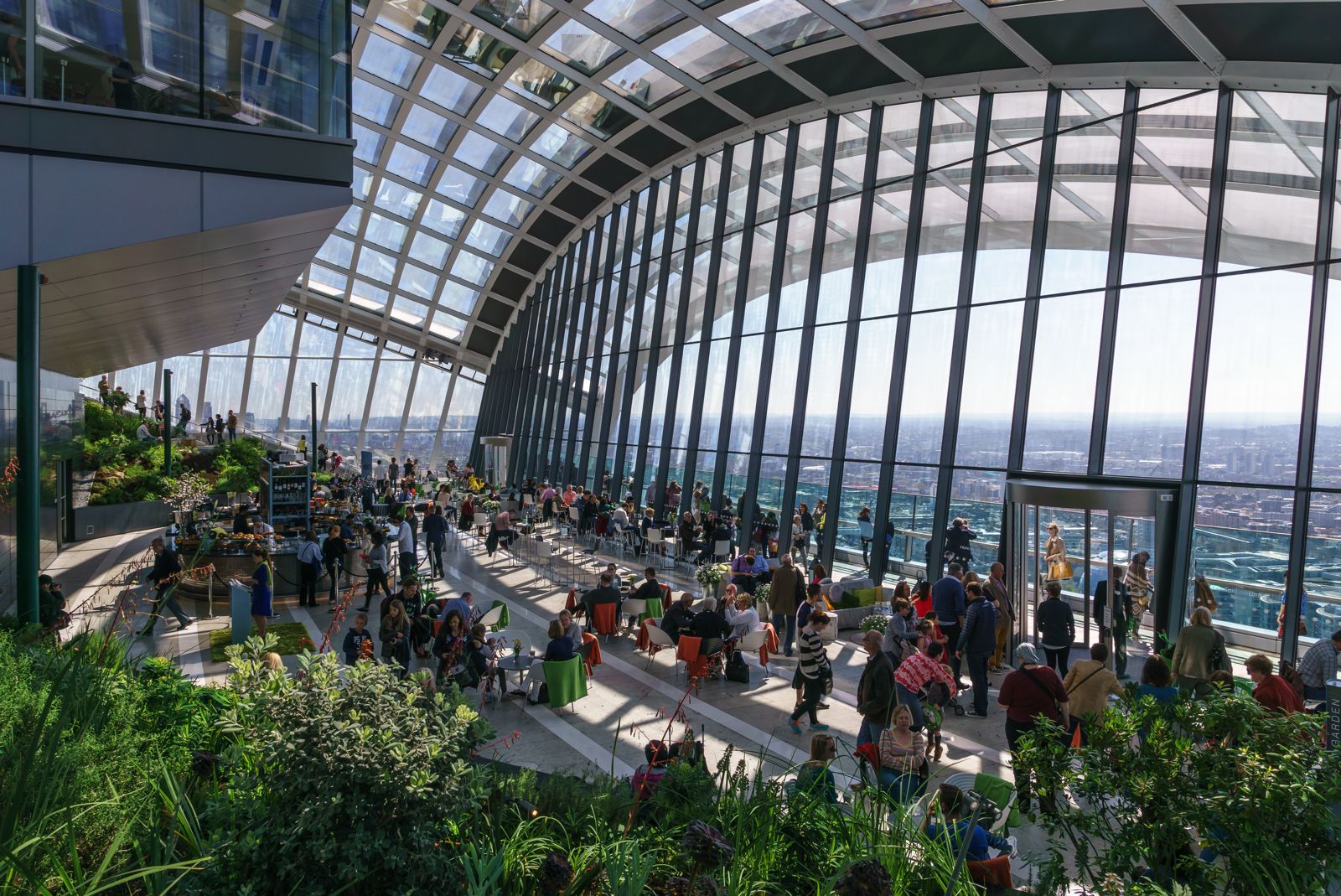 One of London's newest skyscrapers hosts a totally free Sky Garden for all to enjoy (though, you'll need to book tickets in advance). This space is the perfect place to come and enjoy the beautiful views across the City of London, all whilst sipping on your favourite nectar of choice!
---
---