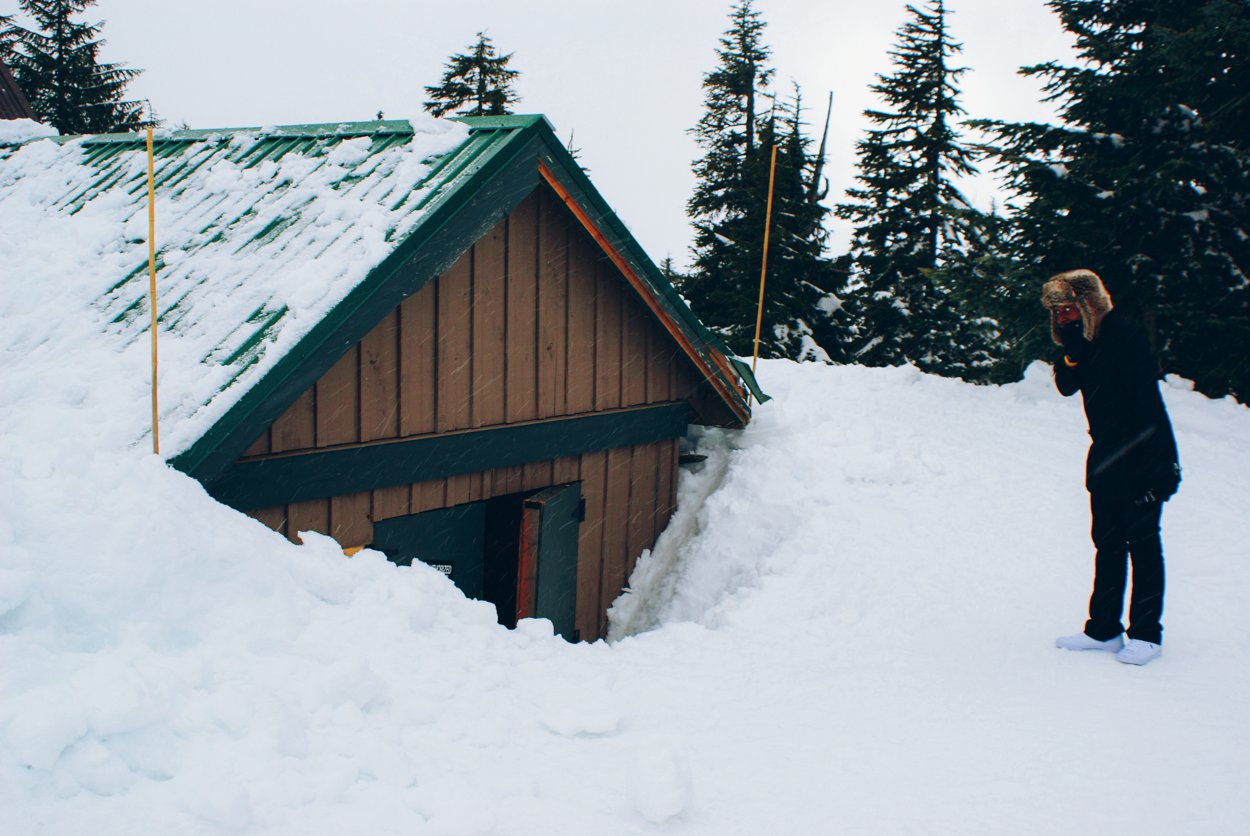 Upon arrival in Vancouver, as soon as we checked into the hotel, the first thing I noticed as soon as I stepped out onto the balcony was this huge mountain in the distance. I was intrigued to know what it was but way too hungry to find out, we went for food and to explore Vancouver and by the time we got back to the hotel, it was dark and the mountain was lit up (looking even more impressive in the distance) – I couldn't resist it any longer and had to ask at reception what the mountain was – cue my introduction to Grouse Mountain! 🙂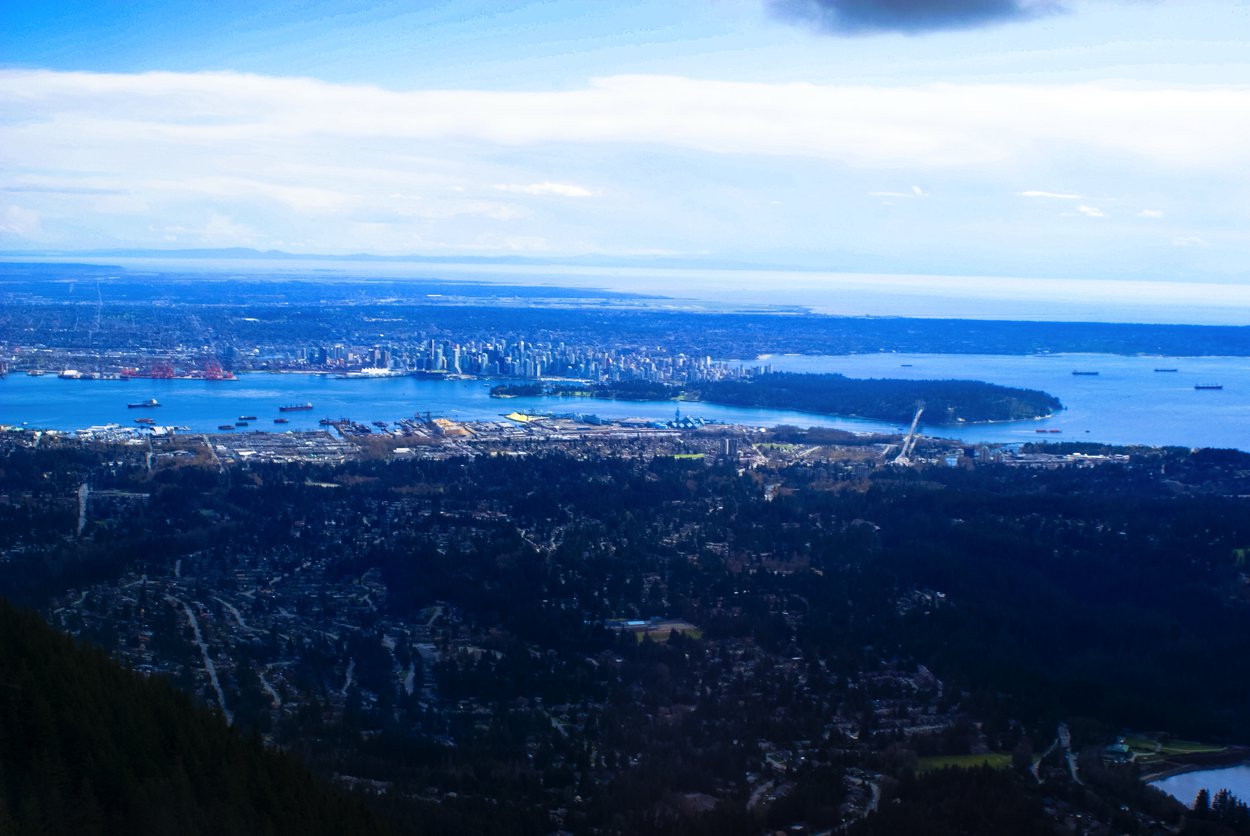 Grouse Mountain is over 1,200 metres / 2,000 feet high and is as impressive at it's base as it is at it's summit based on sheer size alone! Grouse Mountain is a ski-resort, bear spotting location, theatre, zip-lining destination and so much more! It's a multi-purpose destination but there's definitely something for everyone up on there. 🙂 Random Fact: Grouse Mountain's first lodge was hand-built by Scandinavians in the 1920s! (Thanks Wikipedia!)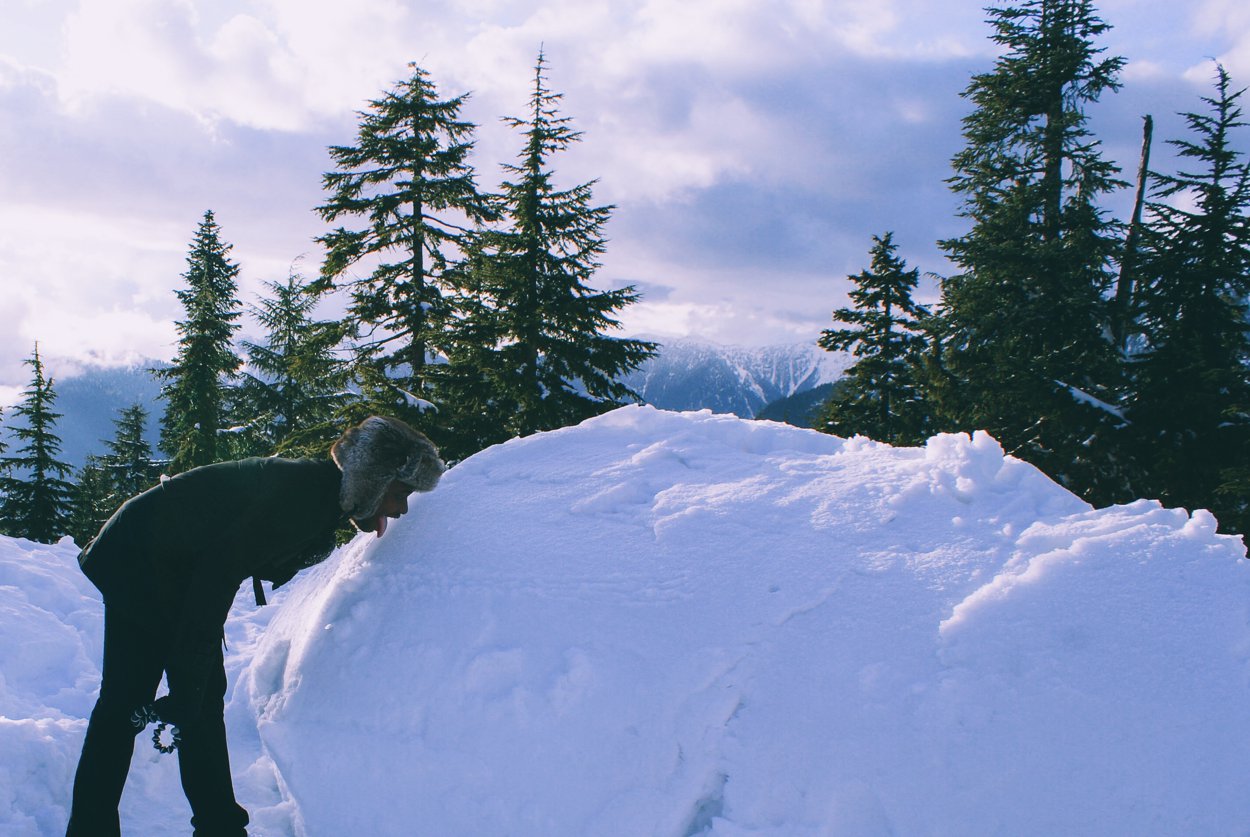 It was so sunny and warm in Vancouver yet snow capped on the mountain – I think for me, this was the biggest clue to the mountain's height long before I found out the official height. I'm fine with heights but Yaya is a tad scared of heights and was a little bit antsy on the cable car ride up.
HOW TO GET THERE: Take a taxi from Vancouver (or drive if you have a car) – great idea if there's more than one person to share the cost with. Alternatively, there are tour buses you can book to take you to the mountain. Taxi costs somewhere between $25 – $30 (Canadian Dollars).
TIPS:
1.) If you do ski, I'd definitely recommend doing this on Grouse Mountain.
2.) Pack warm clothes regardless of the weather Downtown. It's freezing up there!
3.) Get a ride on the snowmobile sleight thing! So much fun!
4.) If you are somewhat scared of heights like Yaya, you might wanna close your eyes on the first half of the cable car ride up! 🙂 It's pretty high but that being said, you will miss the amazing views of Vancouver and even Yaya had his eyes open throughout! 🙂
---
No images found!
Try some other hashtag or username
---
---