Dubai is a city that almost seems to have risen out of nowhere in a relatively short amount of time and now stands as a popular tourist destination due to its eclectic mix of lavish malls, modern architecture, immense skyscrapers and (perhaps lesser focused on) historical sites.
Dubai has essentially been built for you to have the kind of fun you want – whatever you're looking for, Dubai's probably got it – even the opportunity to ski with 40C heat outside. Long story short, Dubai is modern, shiny and vibrant  – if you're into an indulgent city break and are perhaps less fussed about historical sights (though access to more rustic parts is rapidly changing), then Dubai is the place for you.
Here's where you need to head to when you visit Dubai.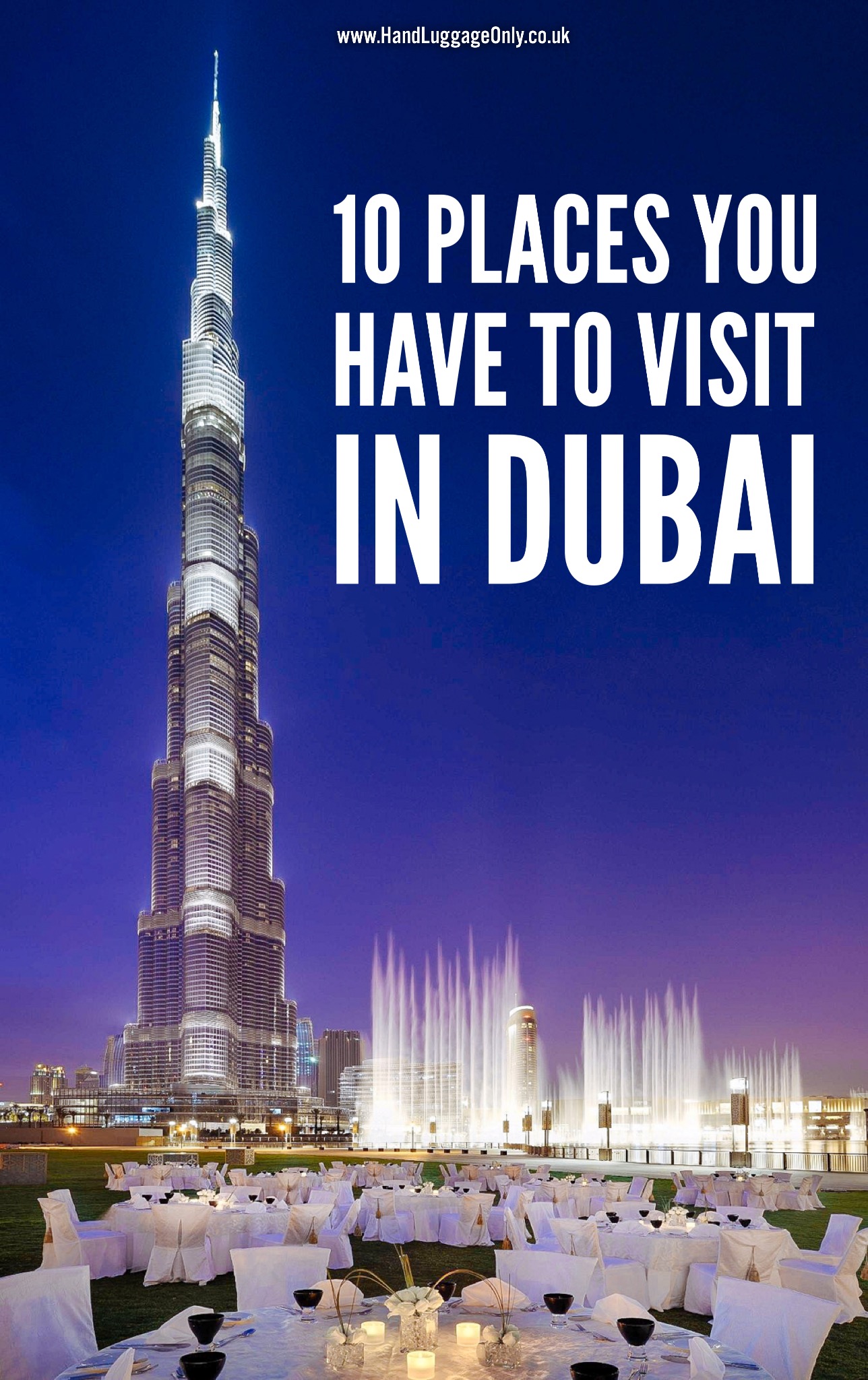 1.) Burj Khalifa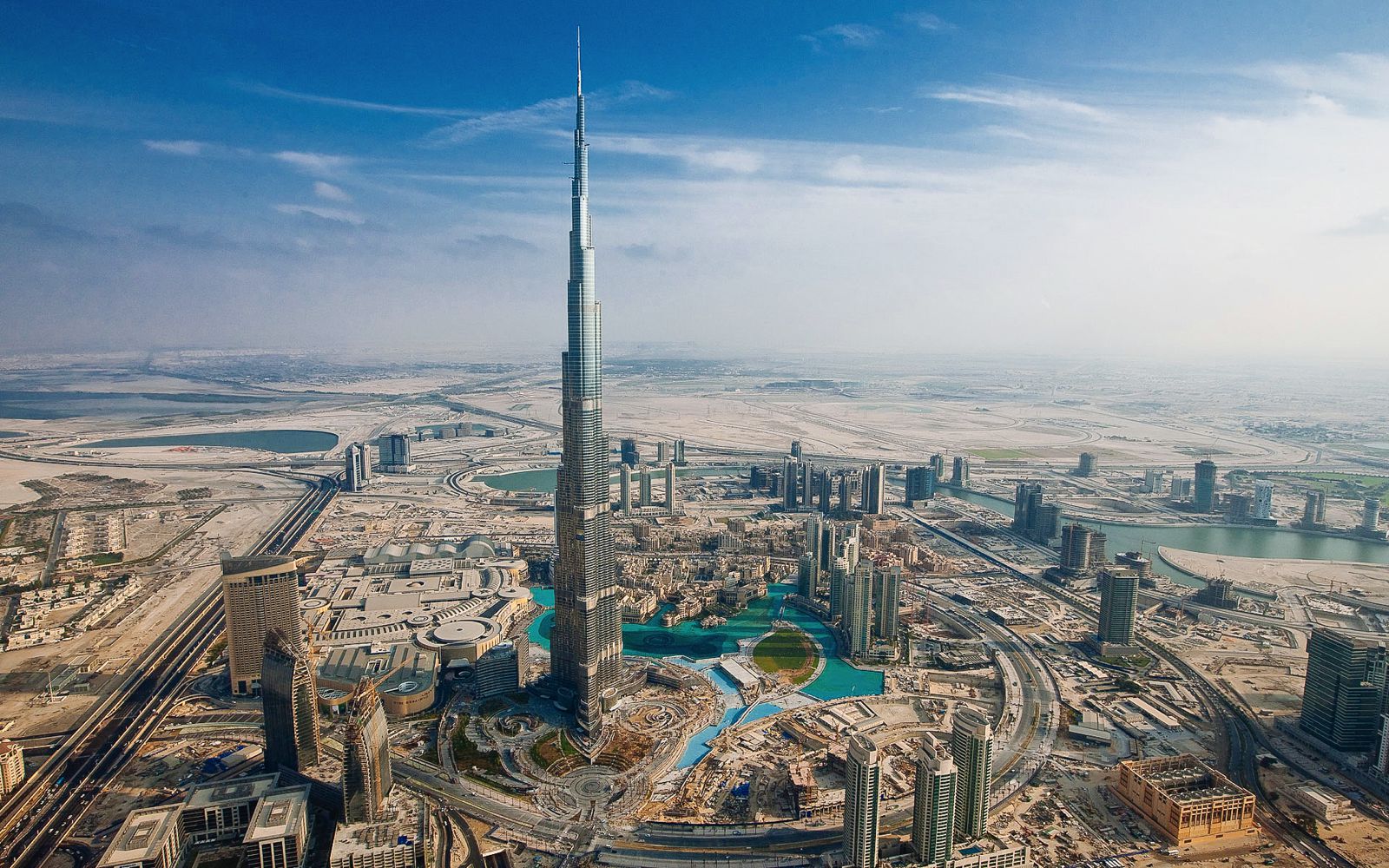 Towering above the high-rise skyline of Dubai, the Burj Khalifa is a national landmark and stands at a staggering 829m tall. The architecture of this building is a true feat of engineering . The observation deck on the 124th floor is an absolute must and provides you with unrivalled views of the city. Furthermore, the surrounding gardens are an absolute delight to walk through.
2.) Dubai Mall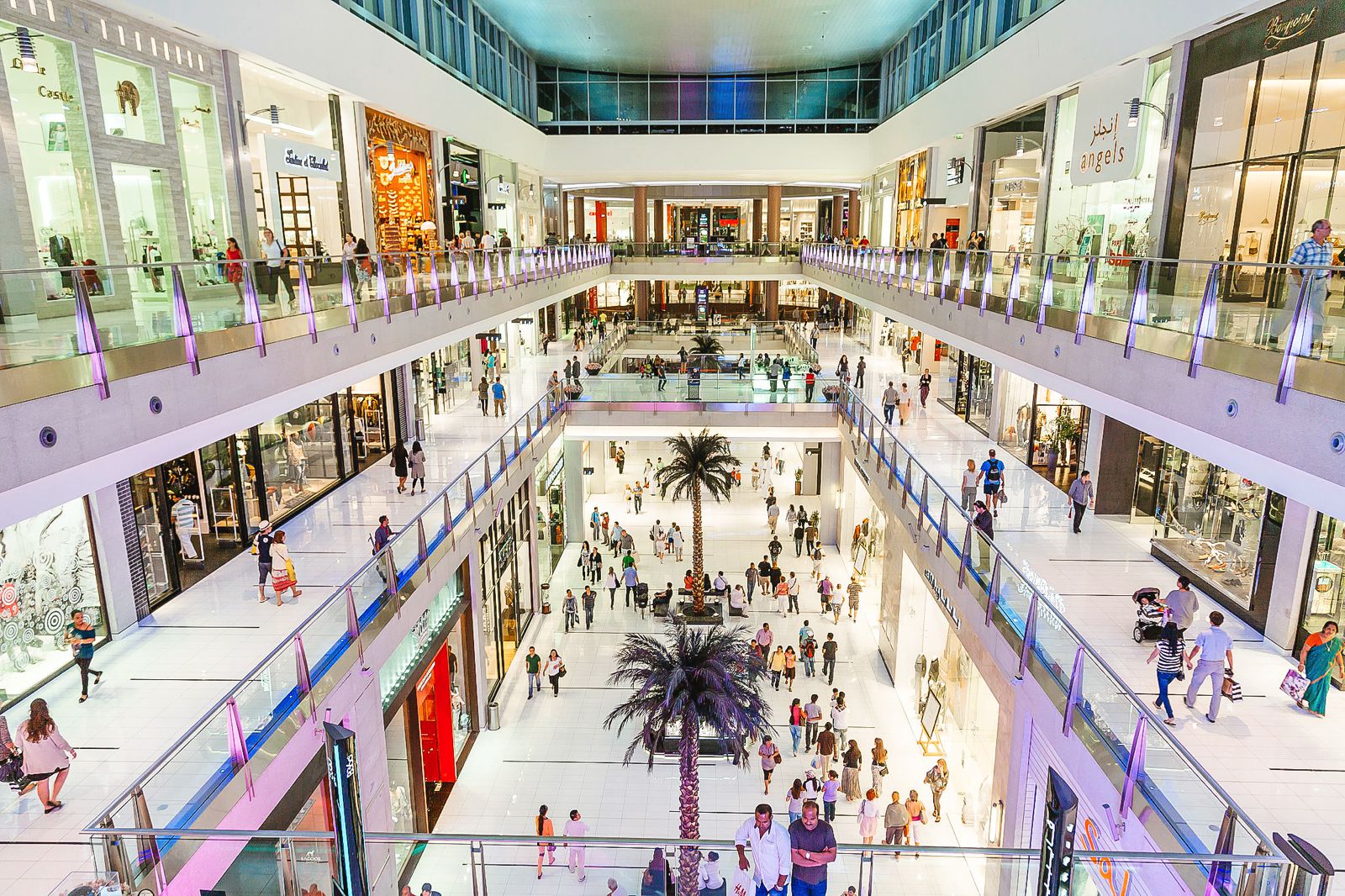 Dubai is famed for its shopping opportunities and multi-million dollar architecture and the Mall of Dubai is the culmination of both of these things. Within this vast purpose-built mall is a multitude of designer shops, arcades, restaurants and even an ice-skating rink and a cinema complex. If you are looking for a touch of retail therapy, there is no better place to visit in all of Dubai!
3.) Jumeirah Mosque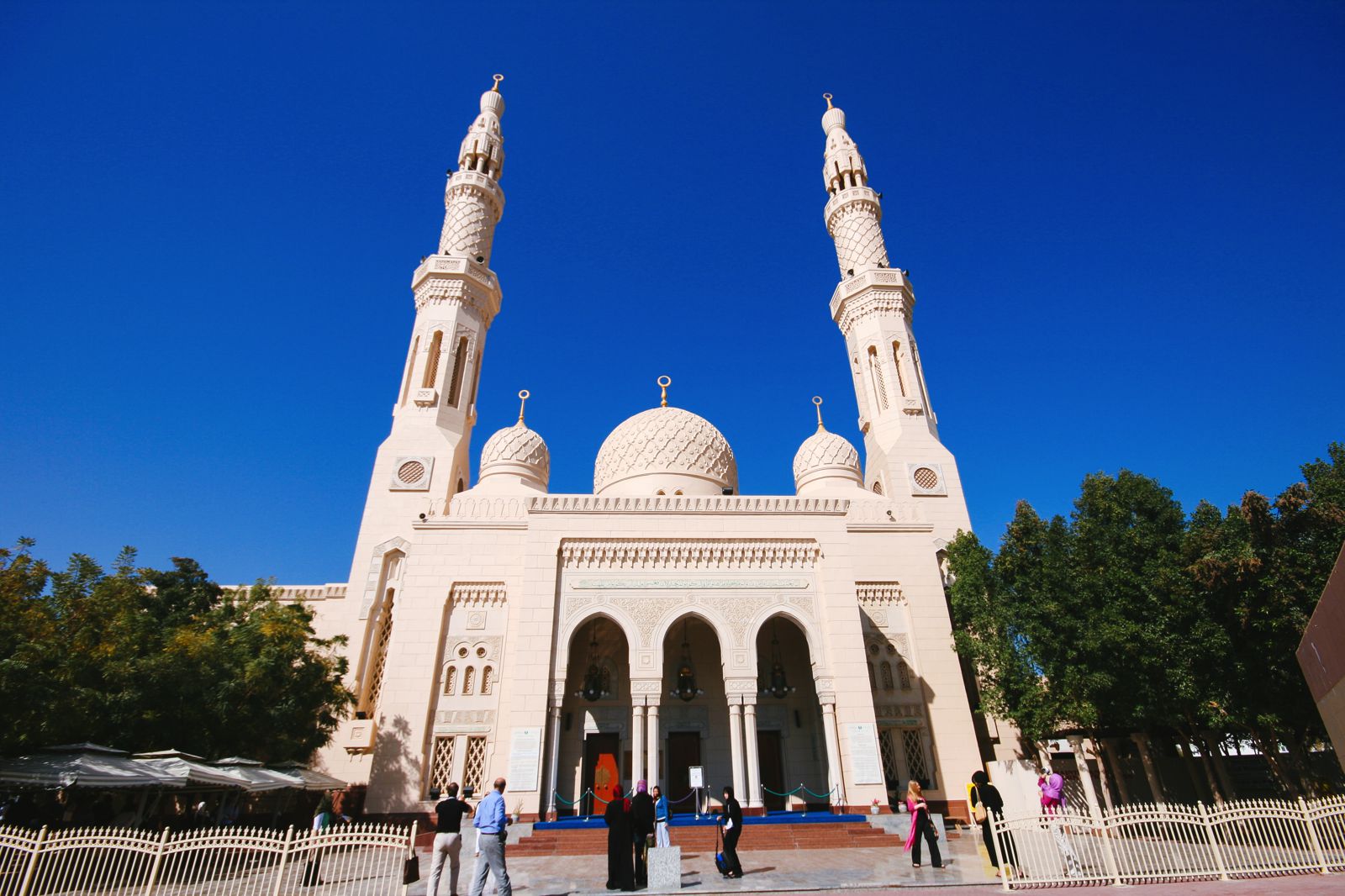 Widely considered to be Dubai's most prestigious and beautiful Mosque, the Jumeirah Mosque is a beautiful example of traditional Arabesque architecture. Two immense Minarets crown the mosque and the whole building is covered in a fantastic cream stone facade – an absolute stunning place to visit in Dubai.
4.) Burj al-Arab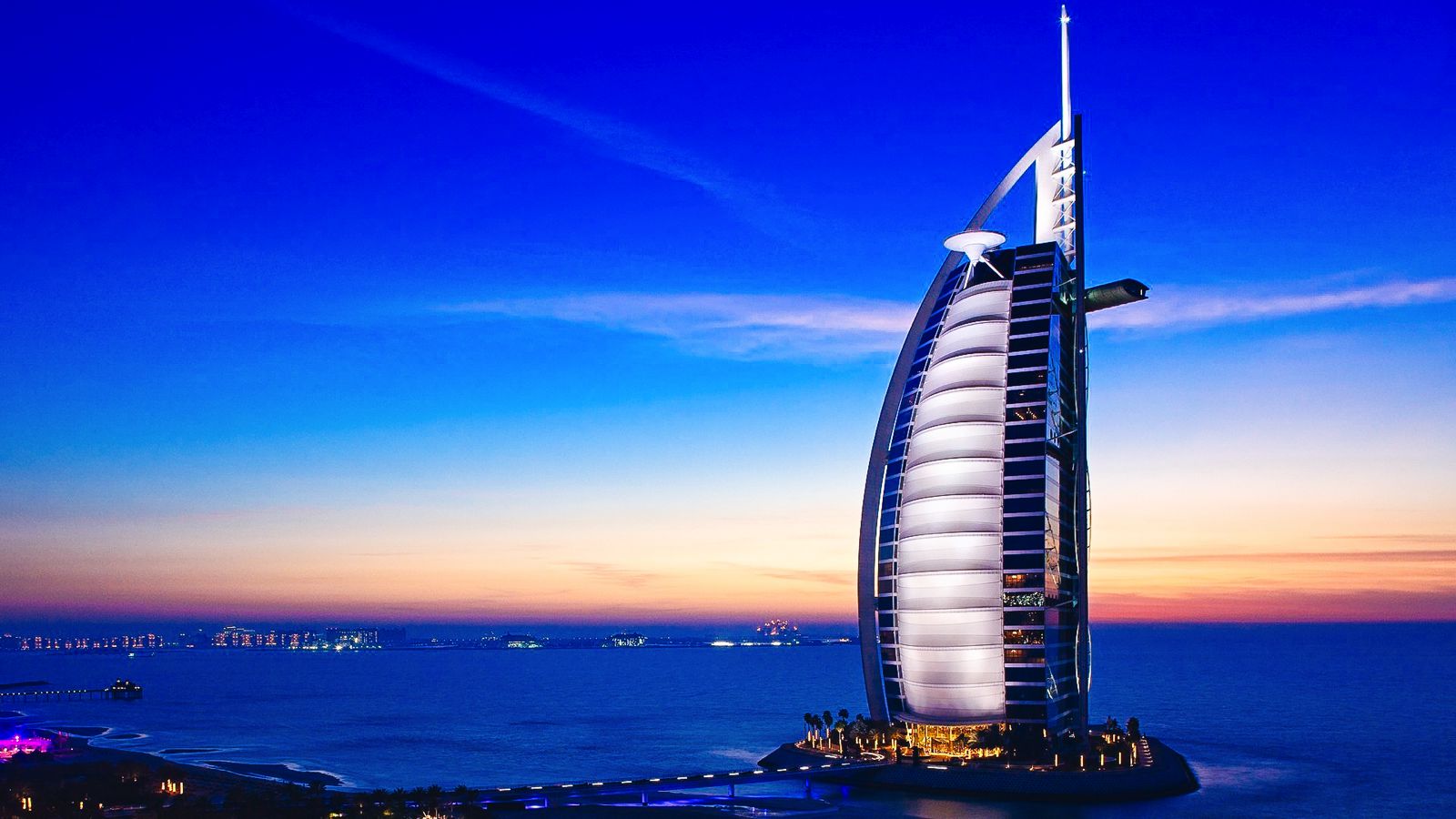 As the world's tallest hotel, the Burj Al-Arab or 'the sail' is a 321m high hotel that sits on the Dubai coast. Situated on its own man-made island, this hotel is an absolute icon of the city.
5.) Jumeirah Beach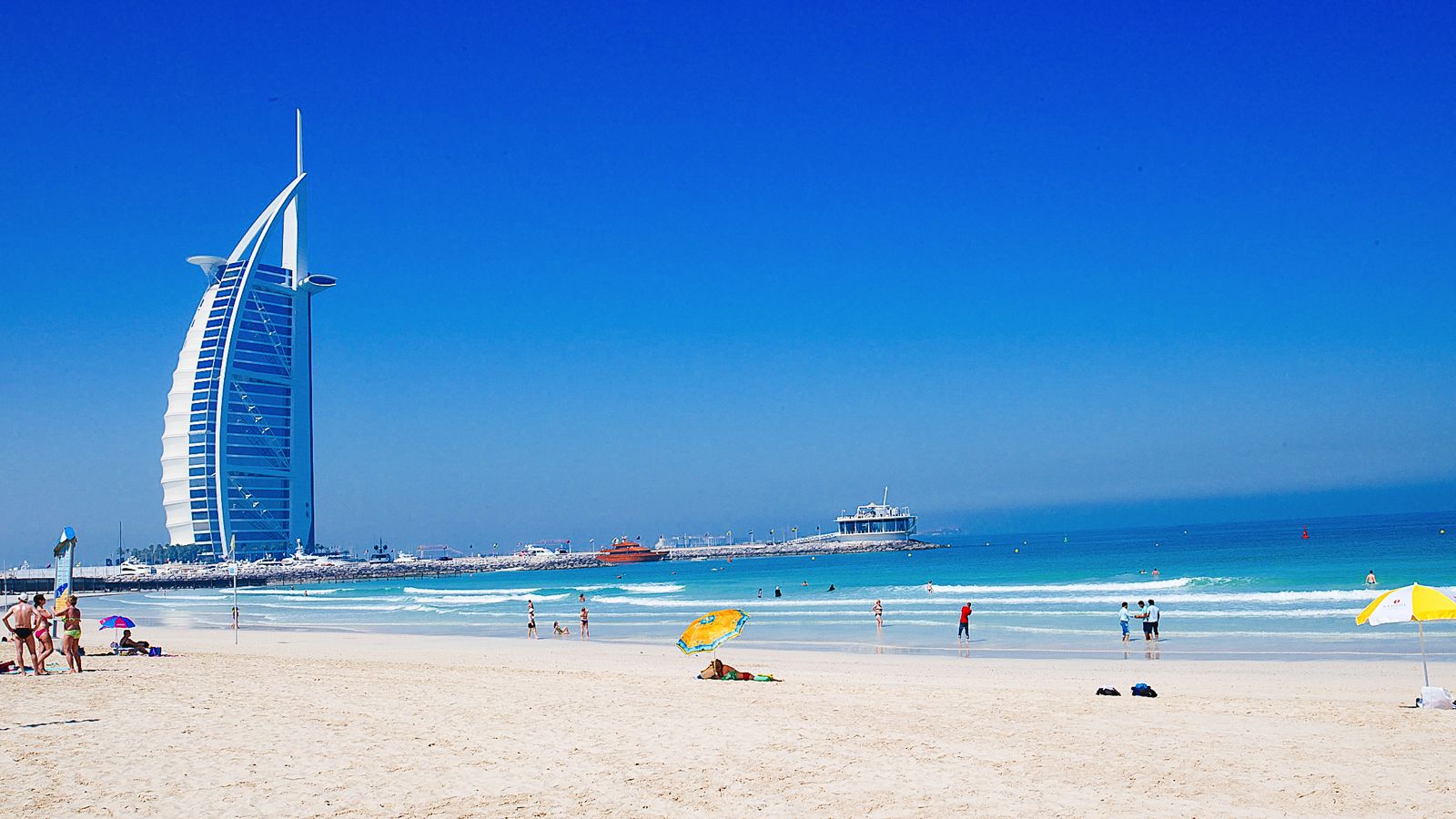 Jumeirah is a prime coastal location in Dubai and the stretch of beach located near the Burj Al-Arab is the perfect place to relax and soak up some sunshine (though be careful, the sun here is a scorcher). The boulevard (adjacent to the beach) is lined with some of Dubai's top resorts and there's a myriad of bars and restaurants to relax and indulge in.
6.) IMG Worlds of Adventure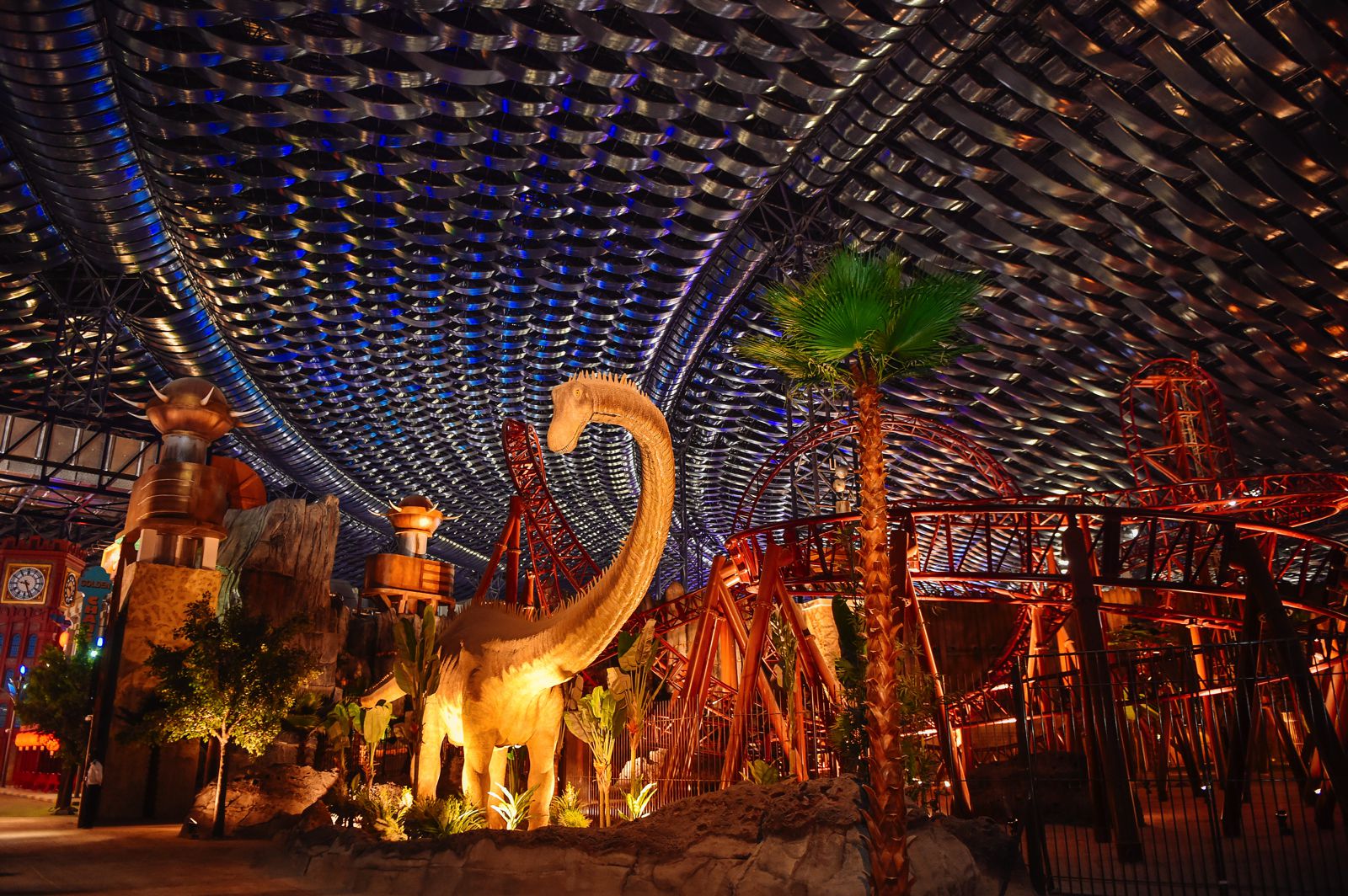 Dubai is not just about high-rise structures and shopping and the IMG Worlds of Adventures proves just that. This expansive adventure park offers something for people of all ages and features a plethora of experiences, rides and interactive attractions. Here you can truly unwind and have some fun – from a haunted house to rollercoasters and 3d simulators – you'll easily be entertained for hours.

7.) Bastakia Quarter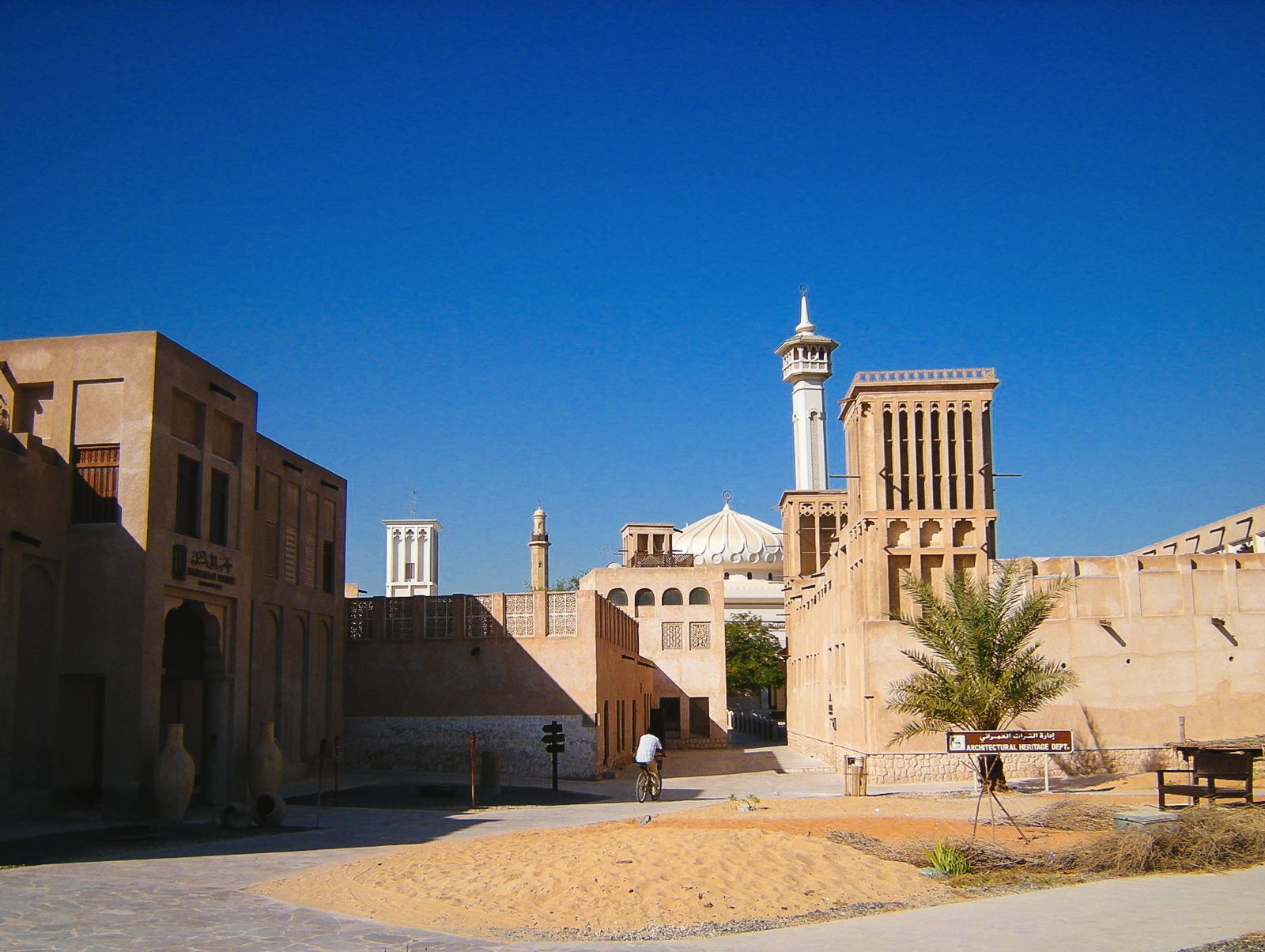 Much of the ancient parts of Dubai still exist and the Bastakia Quarter provides the chance to explore a more traditional side of the city that is often overlooked. Throughout this charming part of the city, you can find a series of narrow streets lined with traditional limestone houses, many of which are topped with wind-towers. The Arabesque architecture is prevalent here and you'll be left feeling like you've been transported into another world.
8.) Dubai Museum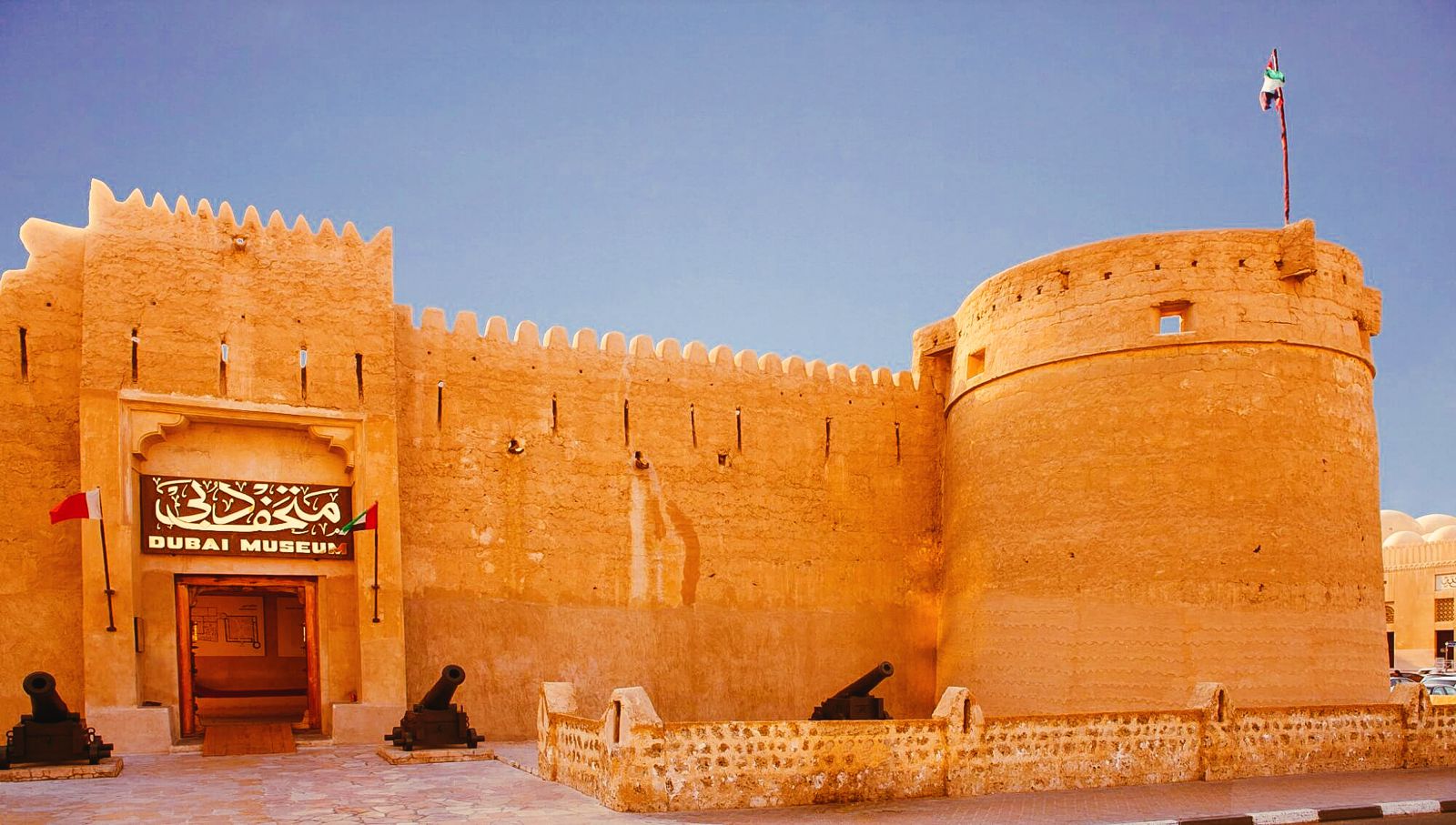 Located within the Al Fahidi Fort, the Dubai Museum combines the ancient structure of the fort together with a series of modern and interesting exhibitions.
9.) Palm island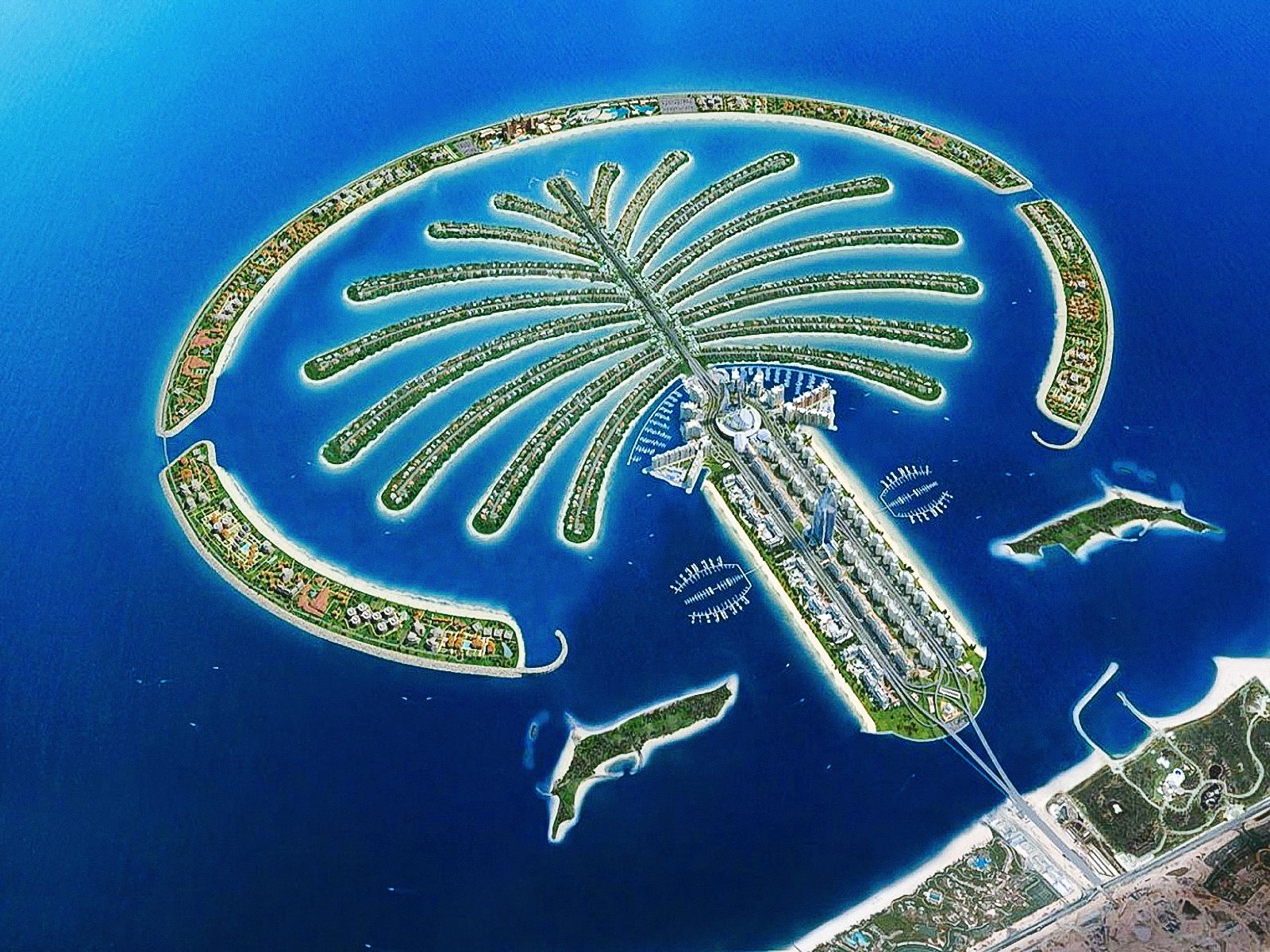 Possibly the most well-known man-made creation in the whole of Dubai, Palm island is a series of islands that stretch out from the coast and form a large palm tree leaf in the water. Each strand of the palm creates a separate street and is filled with some rather expensive houses. At the far end is the magnificent Atlantis hotel that contains a wonderful water park that includes a slide that travels through an aquarium!
10.) Dubai Aquarium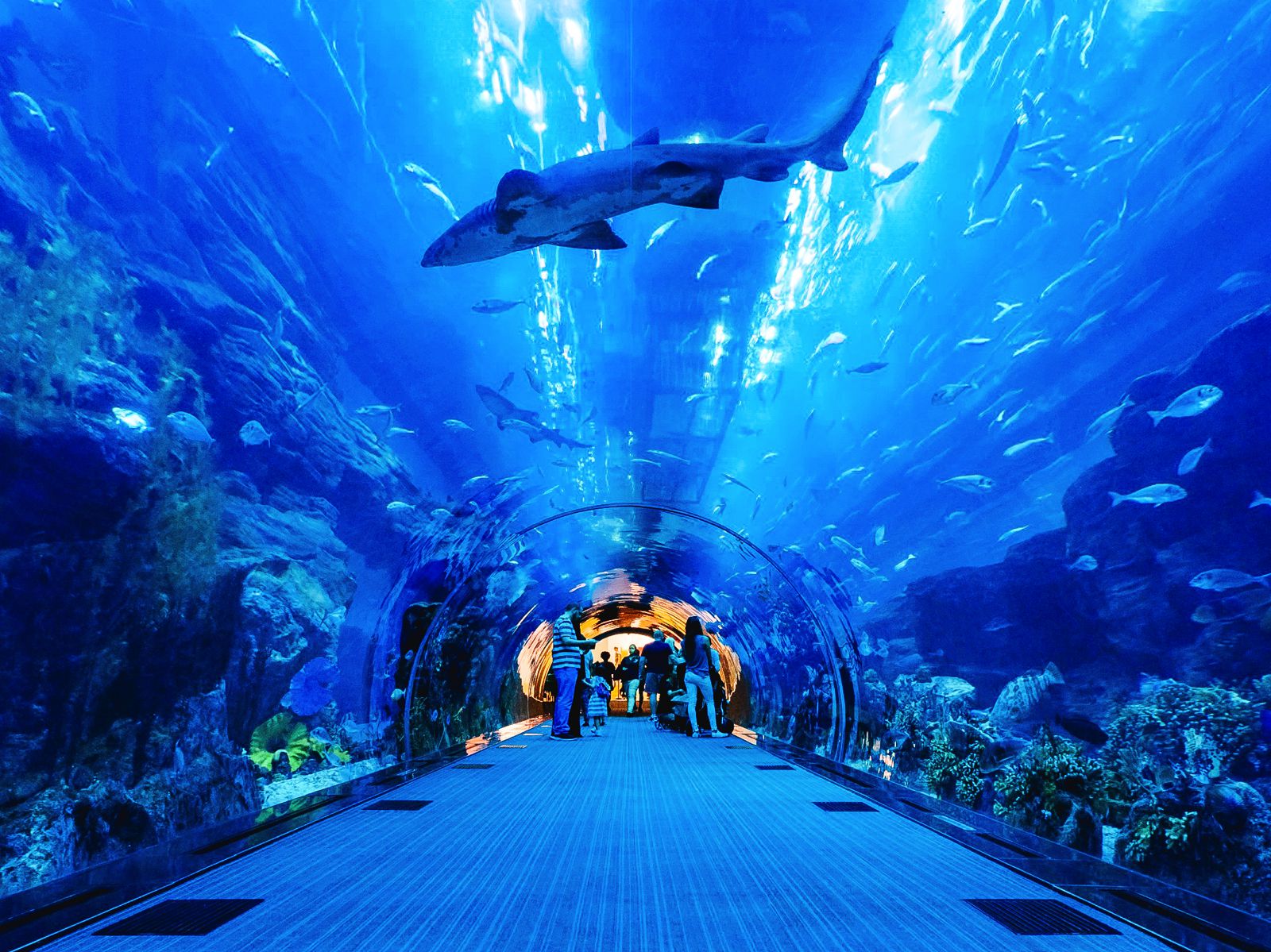 Located within the Dubai Mall is the Dubai Aquarium – this interesting attraction features a huge suspended tank that is filled with over 140 different species of sea life. Part of the aquarium is free to enter, and there is also a section that requires a fee but allows you to walk through specially designed walkways that wind underneath the aquarium. Here you will see a wide variety of different fish, sharks, and other beautiful marine animals.
---
---