You might have guessed by now that I fell in love with Peru during our visit! From our epic hike to Rainbow Mountain, climbing the impressive Huayna Picchu and taking the Andean Explorer from Puno to Cusco.
I've got to be honest, before travelling around Peru, I really didn't appreciate how diverse the whole country is. It's so easy to think of one place (For me, that was Machu Picchu,) and to think that's what the rest of the country will look like. Thankfully, my preconceptions were properly demystified from the moment we landed. It's one of the most diverse countries I've ever visited.
One thing that instantly stood out to me was the incredible history of this place. With more Inca citadels and ancient sites than you can shake a stick at, you could spend your life whizzing through the country (pisco sour in hand, obviously) and still not have time to see everything!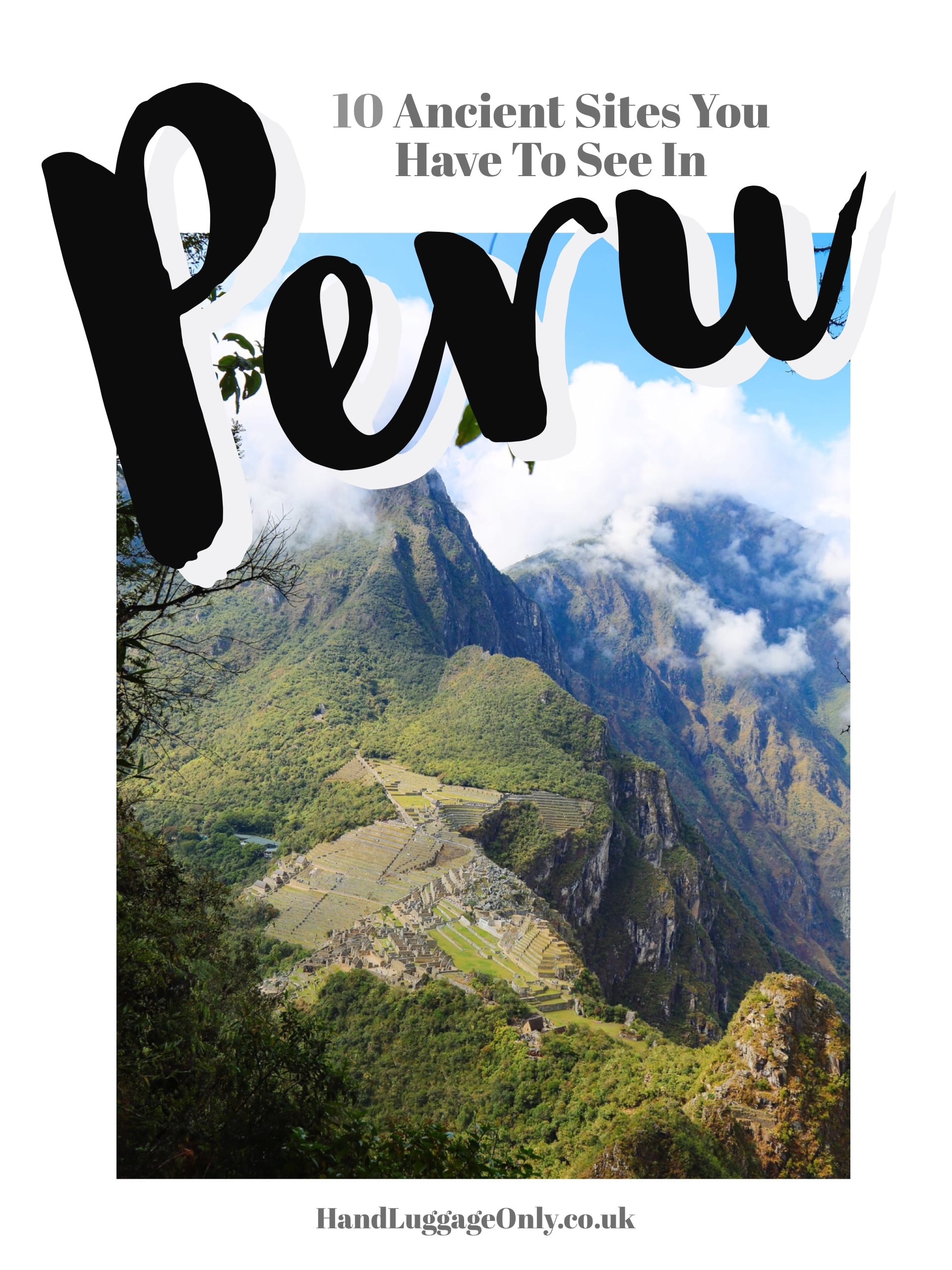 Anyway, whatever places you want to visit, make sure to check out some of these gorgeous sites. Peru really is a special place.
1.) Visit the Chachapoyas site of Kuélap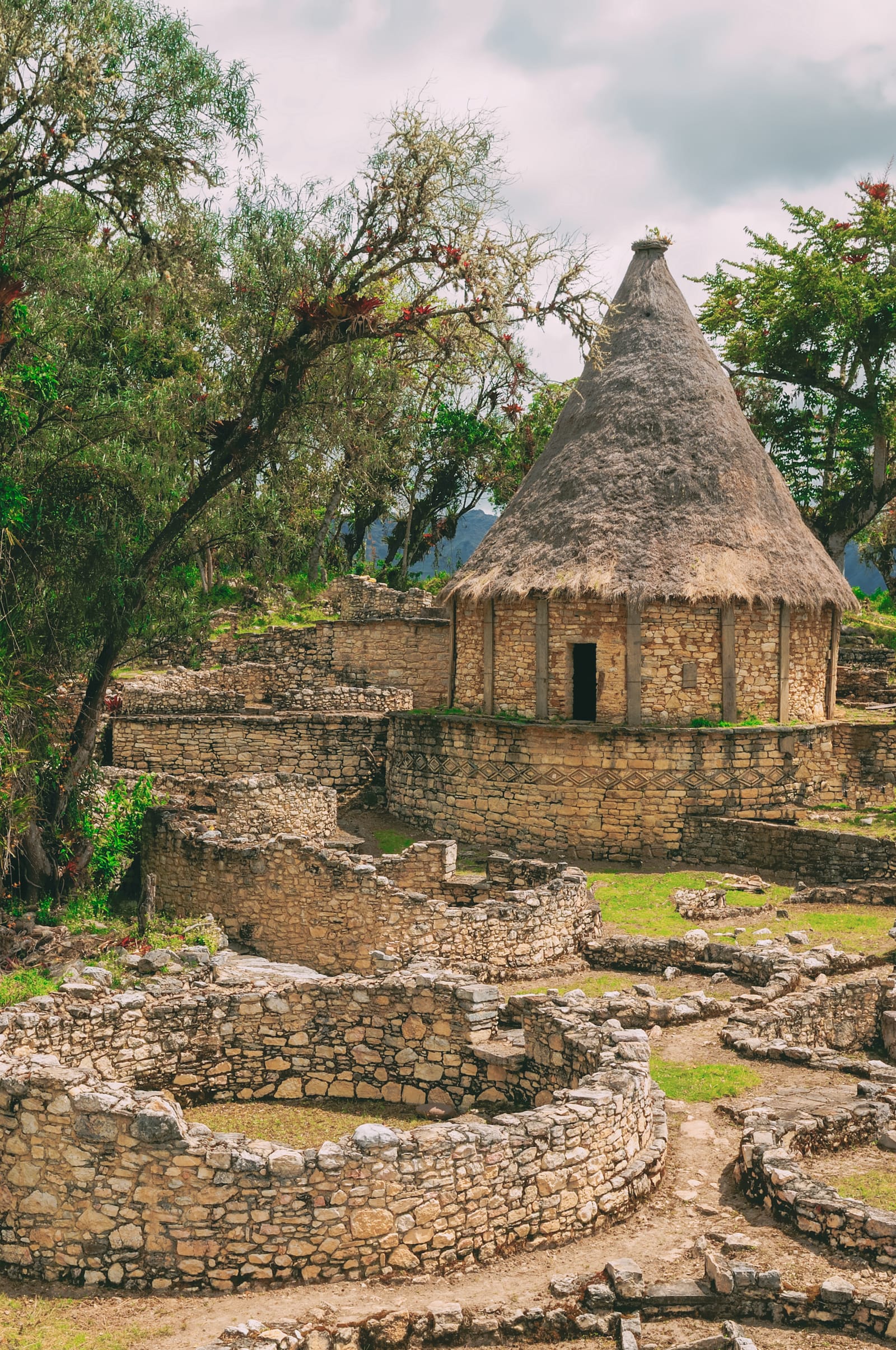 Nestled away in the beautiful cloud forests of northern Peru lies Kuélap, a pre-Inca settlement that was constructed by the Chachapoyans.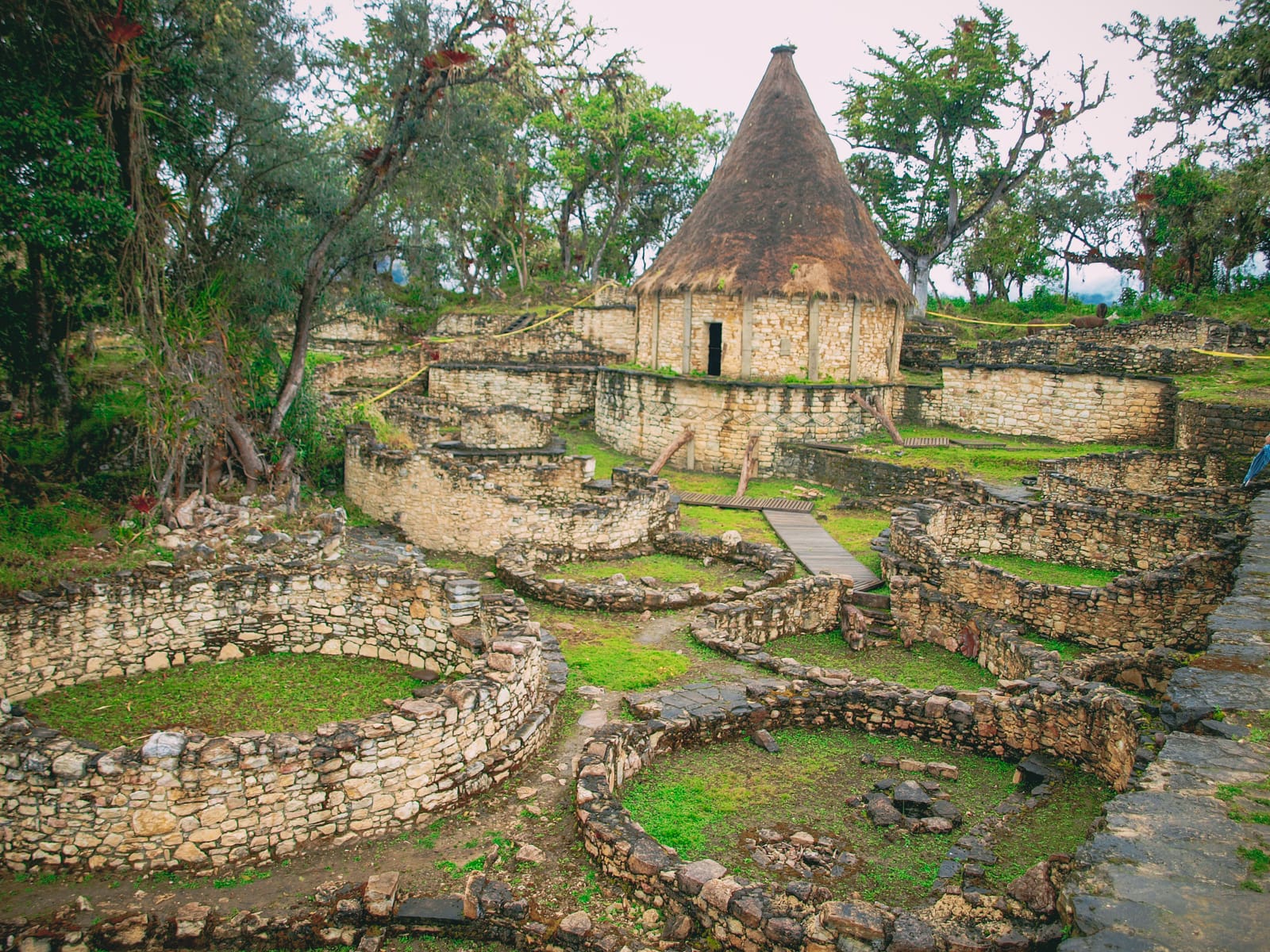 It's easy to sometimes forget that Machu Picchu is far from the oldest site in Peru, with Kuélap being almost 3 times older than the country's most famous ancient site. Quite a bit off the traveller trail, If you decide to come to Kuelap Fortress you will have (almost) the entire complex to yourself so that you can freely roam around this ancient city.
2.) Climb Huayna Picchu for views of Machu Picchu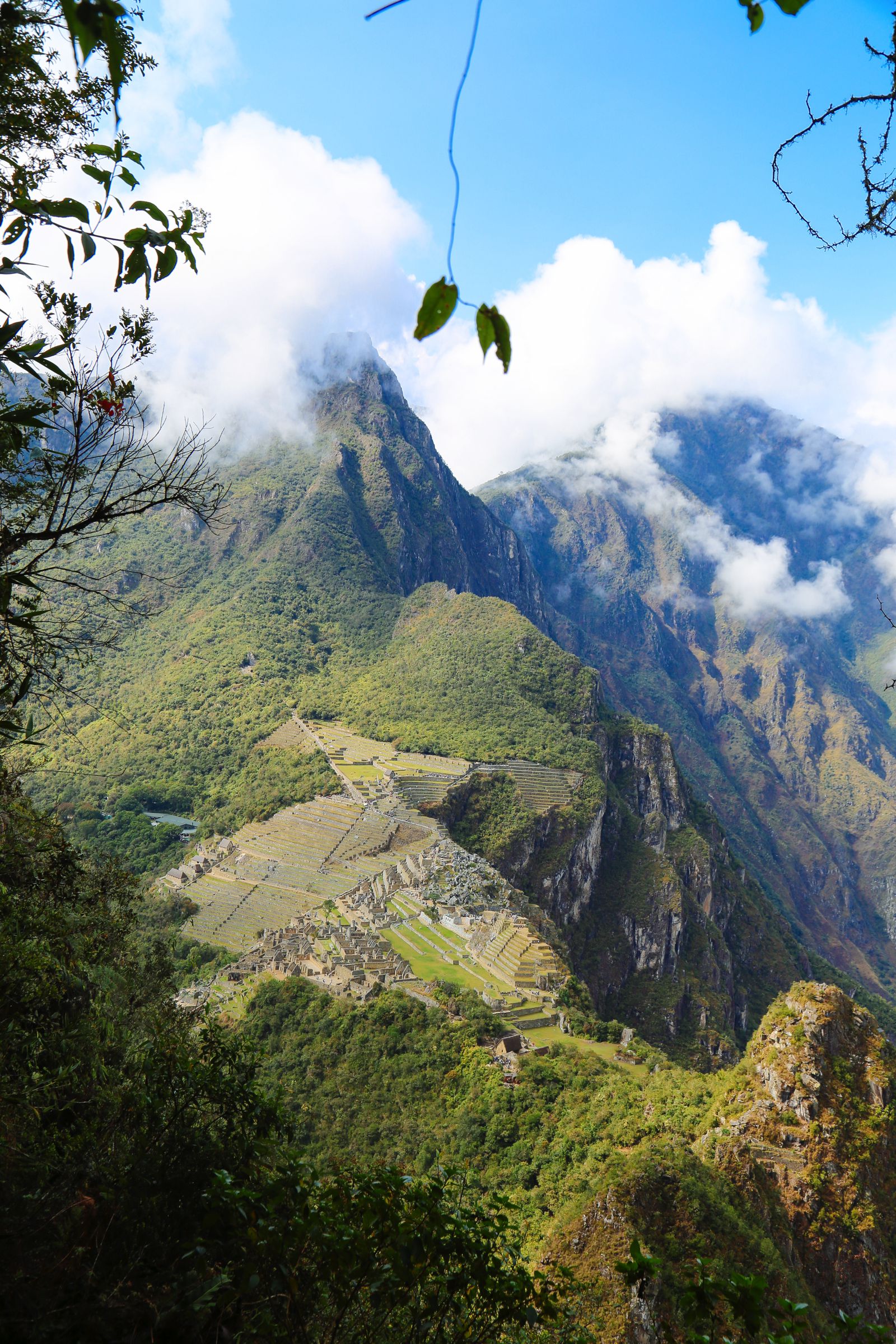 Let's face it, Machu Picchu is possibly one of Peru's most iconic sites. The image of vast Inca ruins, offset by majestic Andean peaks is one that is firmly etched in most peoples' minds (well, mine anyway) and an ancient site that is on lots of traveller's itineraries… and rightly so.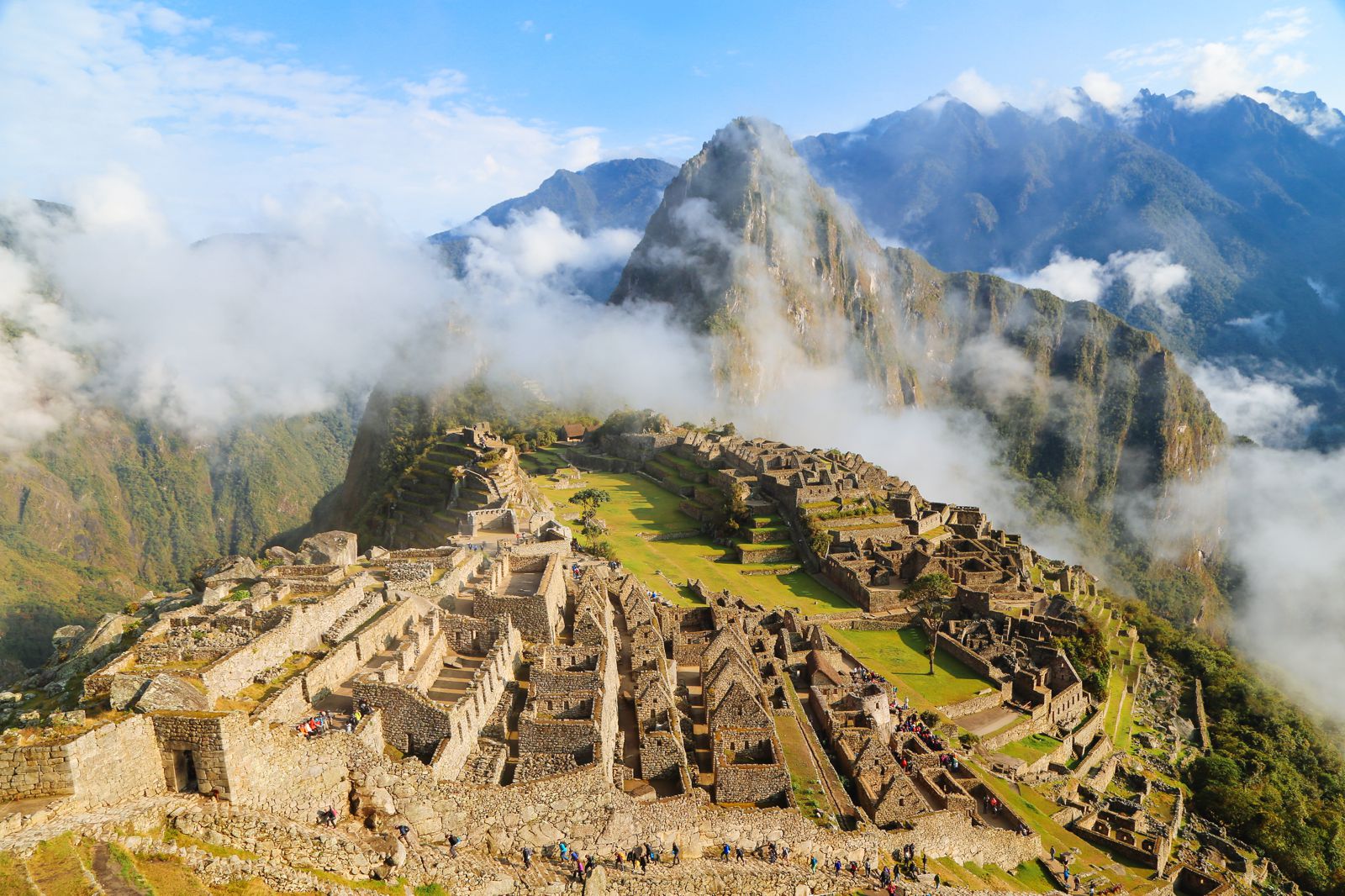 Discovered in the early parts of the last century, Machu Picchu is one gorgeous (albeit busier) site to see. Make sure to book your tickets well in advance before your trip (especially if you want to climb the mountains too). Read more, here, on how we booked our tickets.
For a completely different view of the citadel, think about hiking up Huayna Picchu. Only a few hundred tickets are released every day, so bag yours fast. It's a stunning vista across the region and the view of Machu Picchu is incredible.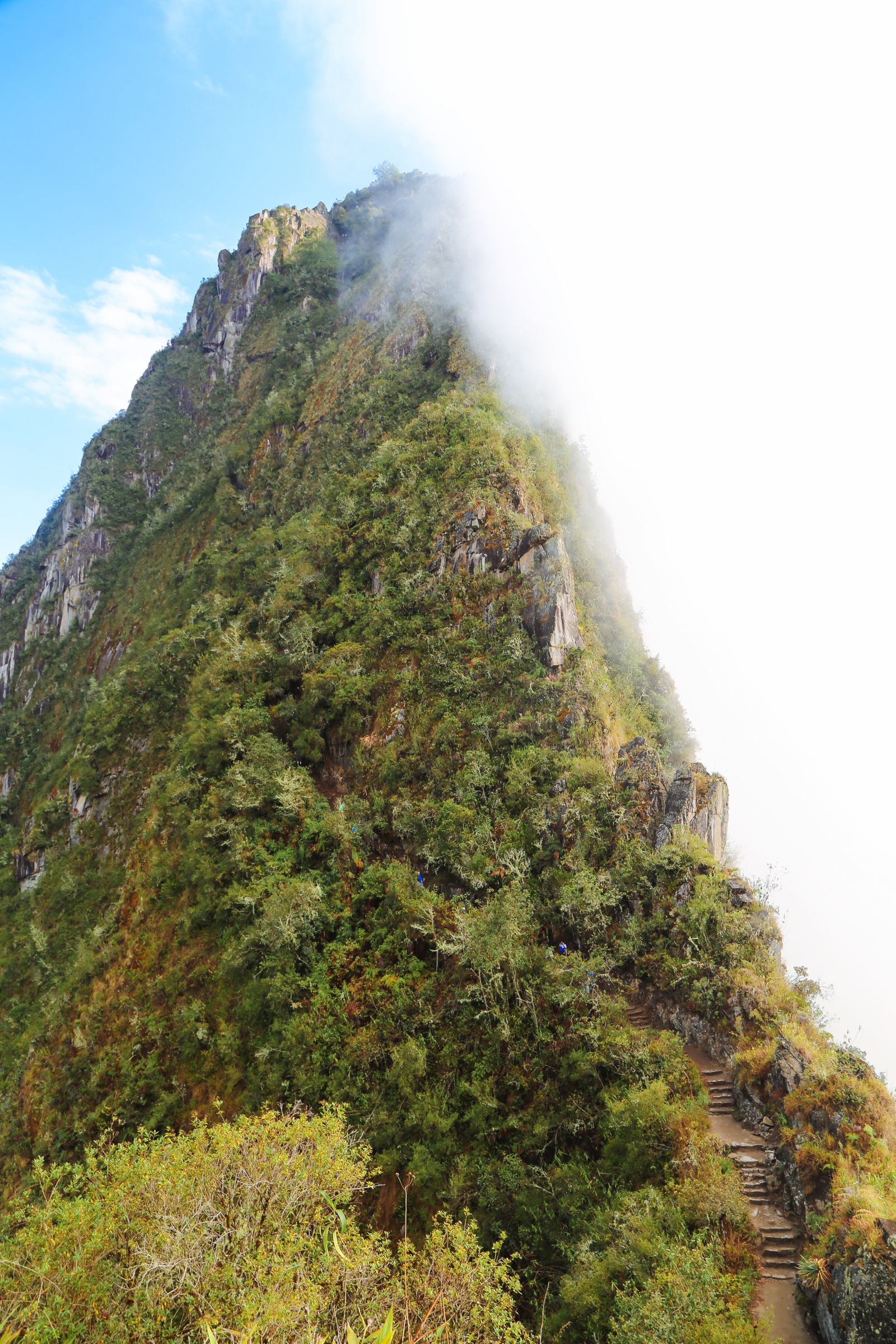 If you're looking for a place to stay, we chose this gorgeous place (with its own tea plantation). Read more about our trek up Huayna Picchu, here.
3.) Explore Chavín de Huántar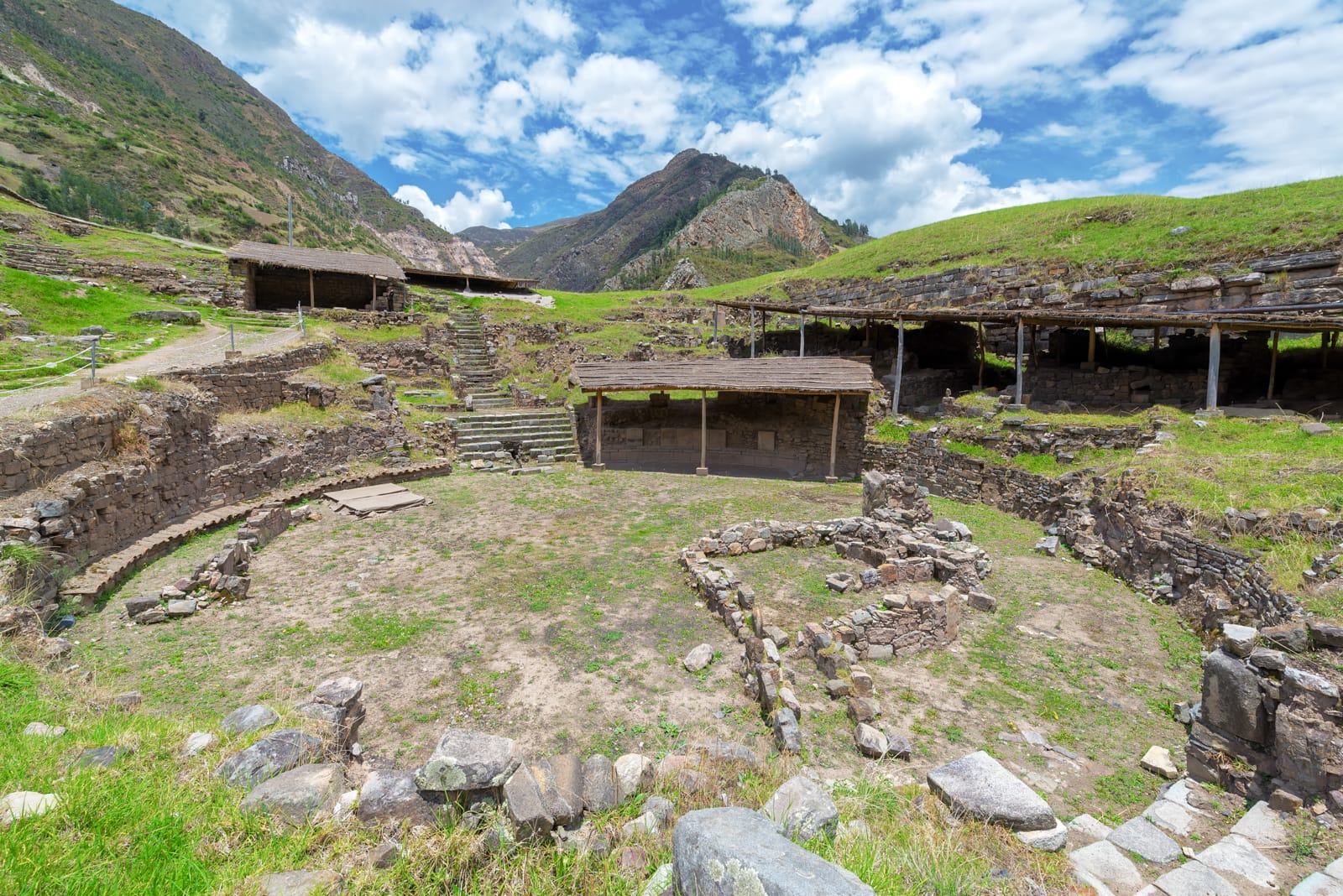 Located high up in the Andes near the trekking hub of Huaraz, Chavín de Huántar is a mysterious, high-altitude archaeological site that stands as a testament to the amazing architectural and cultural feats of the Chavin culture, a pre-Inca civilisation who specialised in cultivating crops by harnessing the earth's electromagnetic field.
This UNESCO World Heritage Site is well worth seeing, though expect intermittent access as some structures are being safely secured.
4.) Visit Saksaywaman
Saksaywaman (pronounced saxy-waman) is an ancient citadel on the outskirts of Cusco, which were both designated UNESCO World Heritage Sites in 1983. If you have an afternoon to spend exploring this site then it's well worth a visit.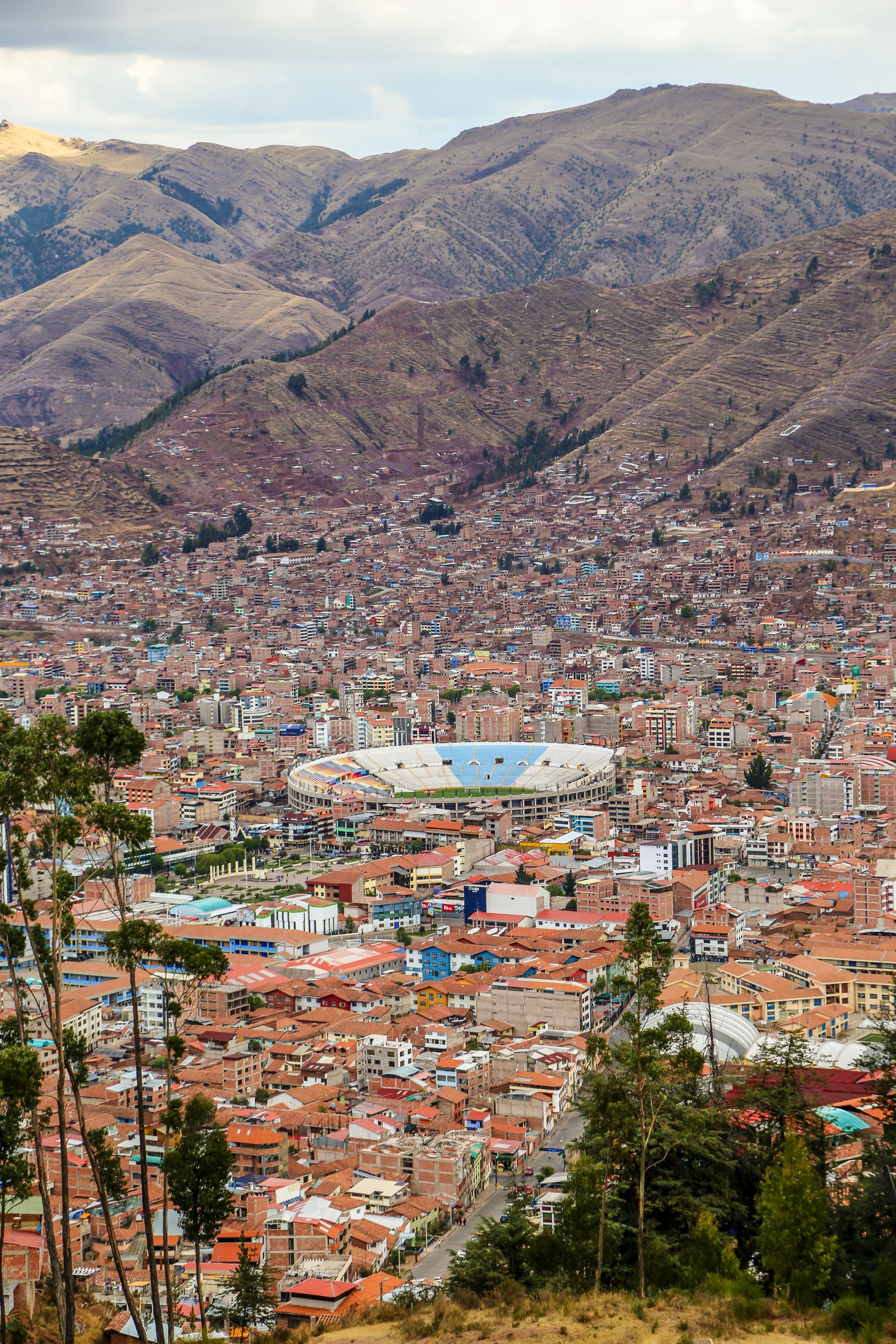 Besides its vast historical interest as an old pre-Inca fortress, the views across the Andes are spellbinding. As you wander about the place you'll notice that the stones used to construct the citadel are all huge and perfectly formed, leading to arguments amongst the world's top archaeologists about how the stones were cut. We visited these four Inca sites all around the same area.
5.) Huaca del Sol and Huaca de la Luna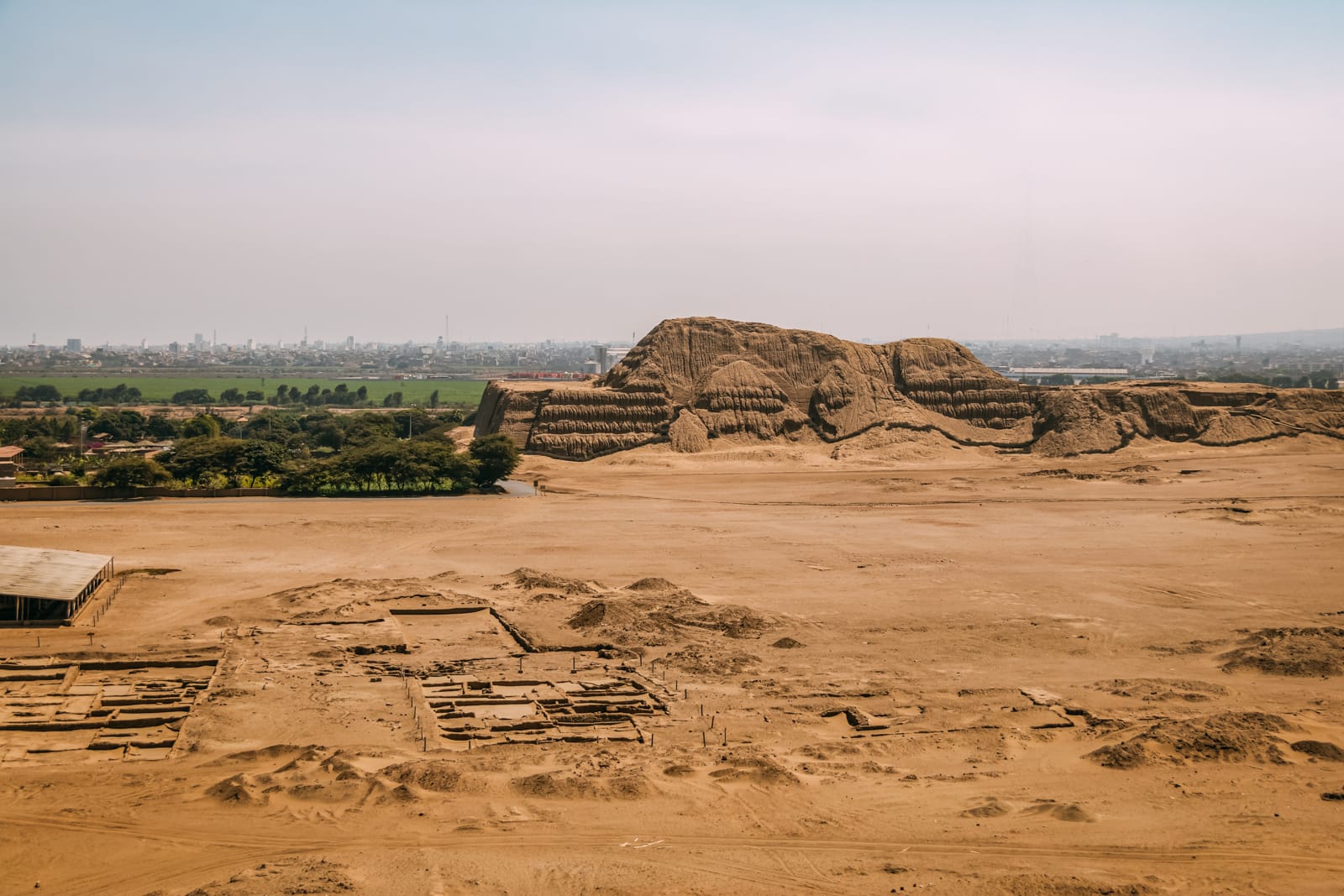 In the arid coastal deserts of northern Peru, lies a wealth of ancient archaeological sites that see far fewer visits than Machu Picchu. Amongst these sites is the majestic Huaca del Sol, an ancient adobe pyramid, with its sister pyramid, the Huaca de Luna sitting close by.
6.) Discover the Sillustani Tomb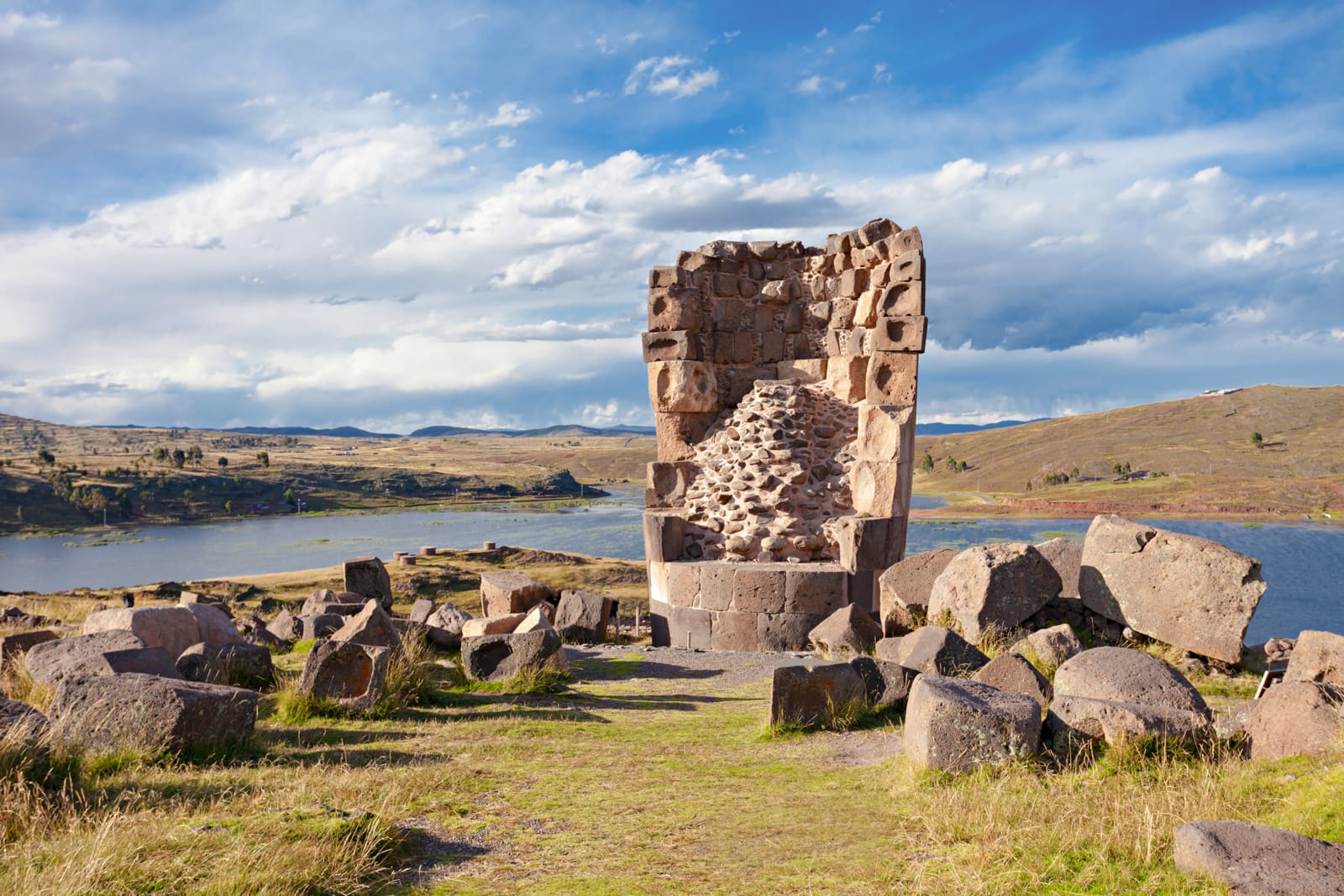 Lake Titicaca, the world's highest navigable lake, is on lots of travellers itineraries when visiting Peru. Sillustani is located about 30km from the main town of Puno itself and quite easy to see if you're in the area.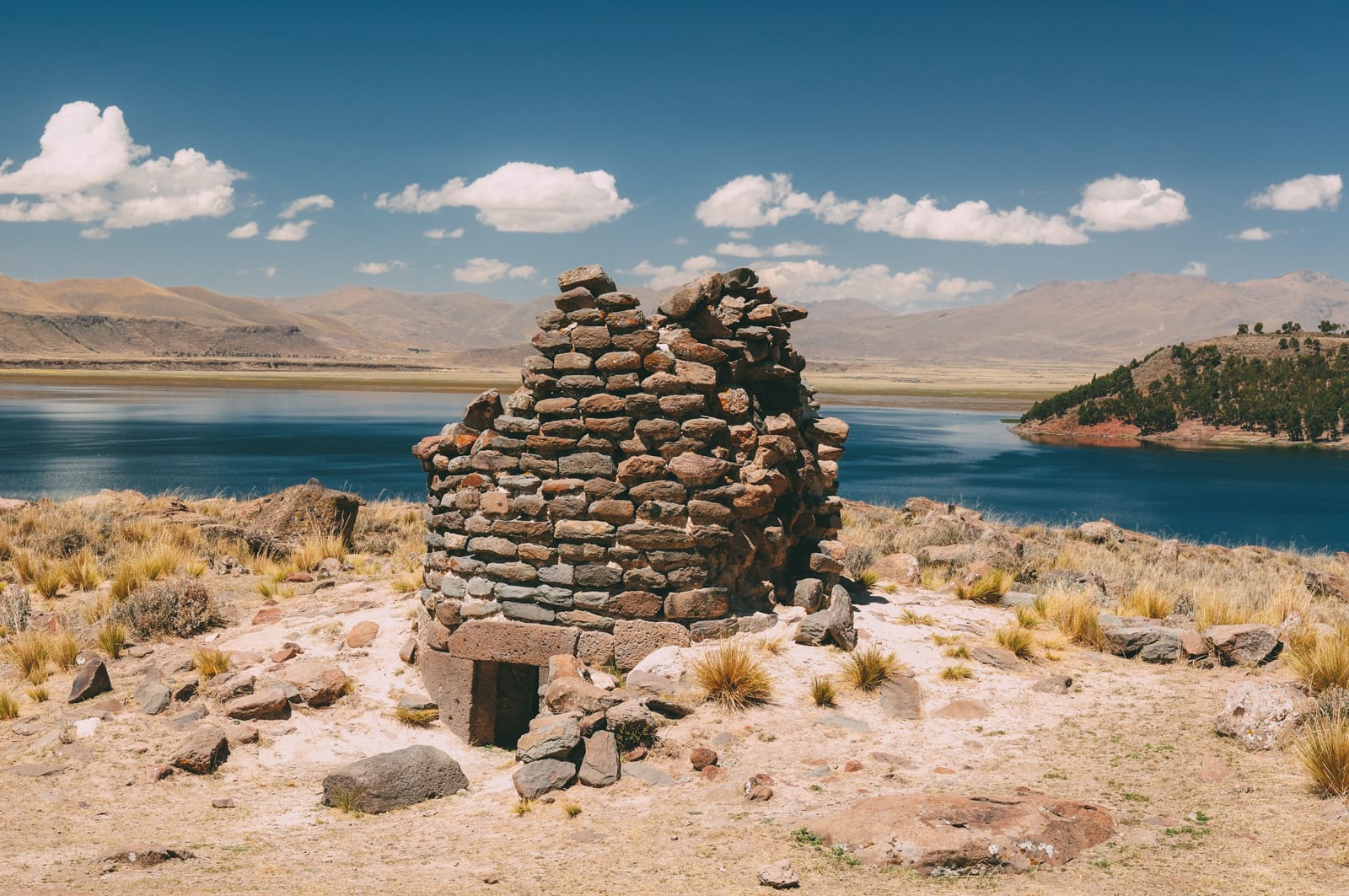 Expect to see lots of Chullpas (created by the Qulla people) dotted around the landscape and discover the long history of how they become integrated into the Inca civilisation.
7.) See the Nazca Lines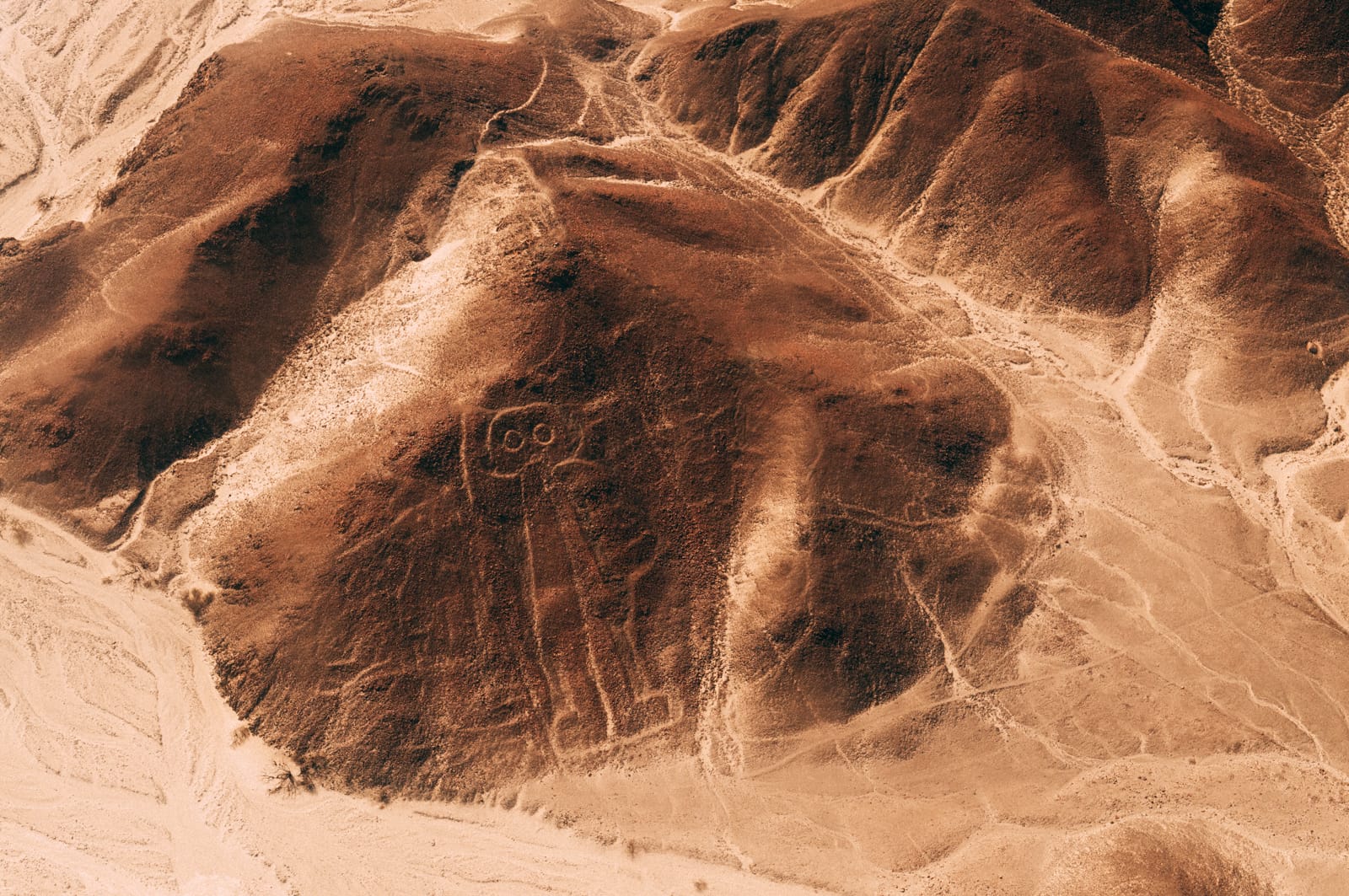 Okay, so if we are being honest, the Nazca Lines are technically geoglyphs rather than ruins – but that doesn't make them any less impressive to see. These mysterious formations are a series of large ancient drawings set in the sand of the Nazca desert in southern Peru.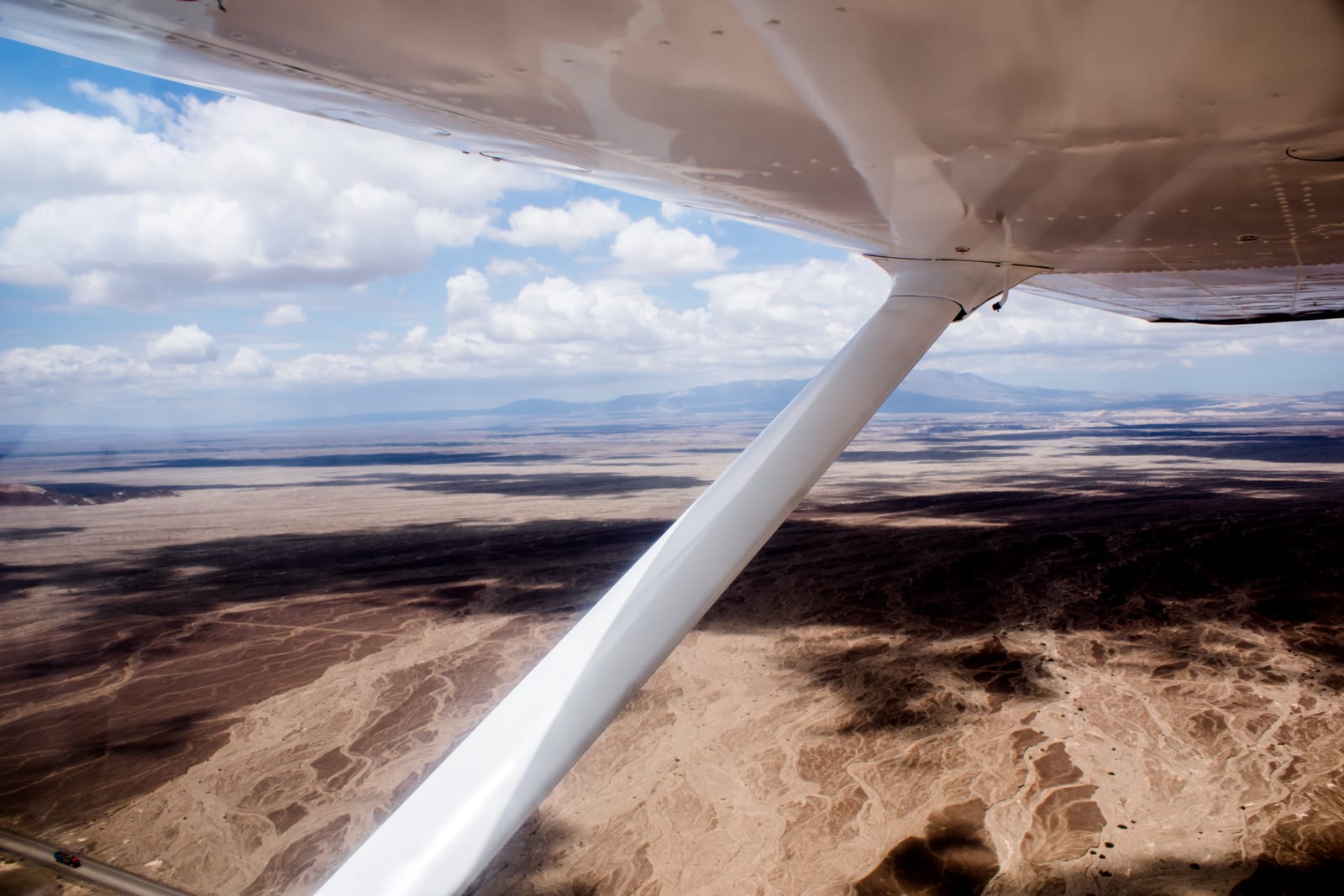 Comprised of hundreds of vast lines and geometric shapes such as birds, fish, llamas, monkeys and jaguars, that are best seen from the air.
8.) Visit Caral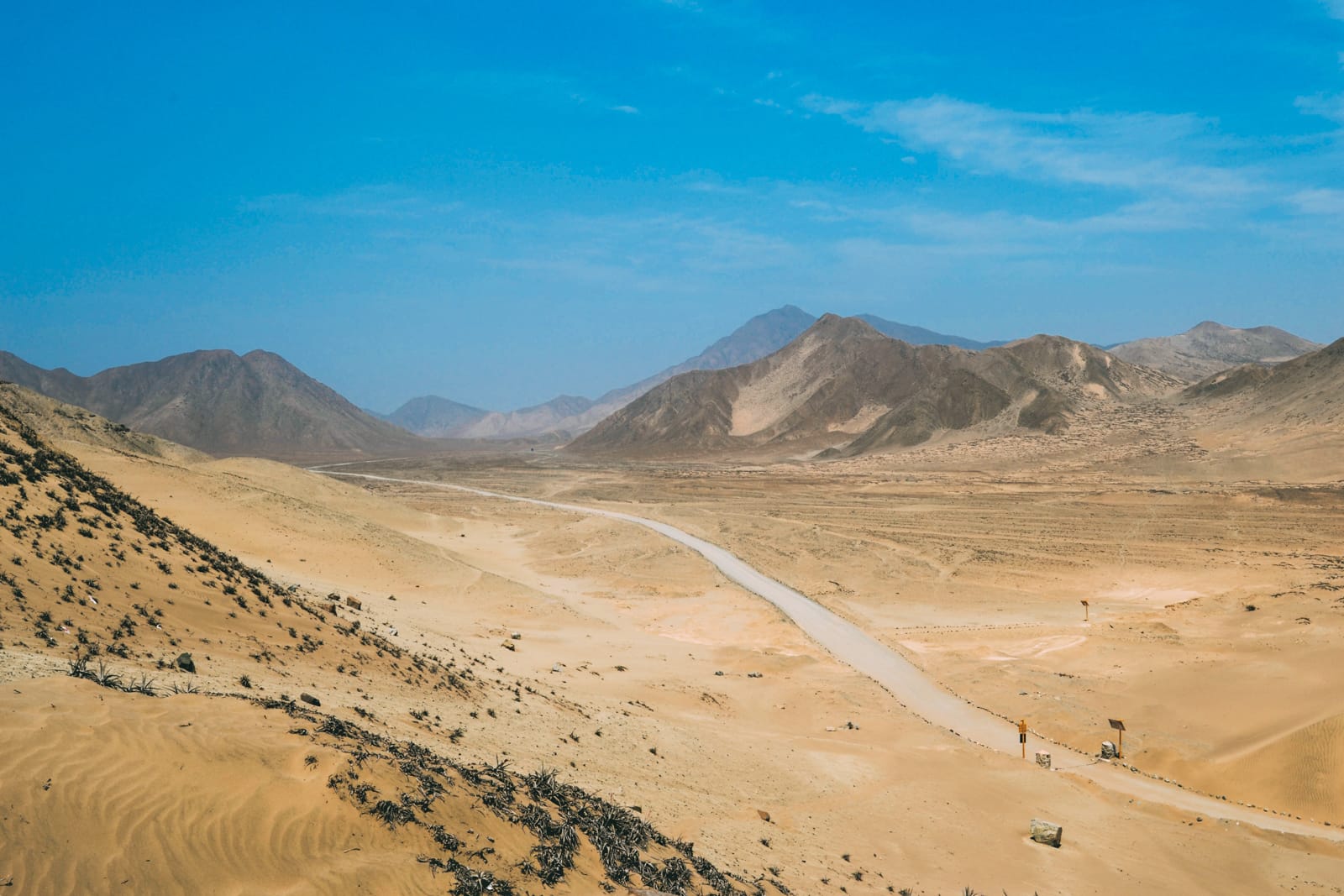 If you've got a few spare days to explore the Lima area, then Caral is well worth a visit. Although it is not that well known it deserves to be as it is the most ancient known city in the Americas and lies some 200km north of Lima where day trips are offered to reach the ruins (though expect some pretty long days).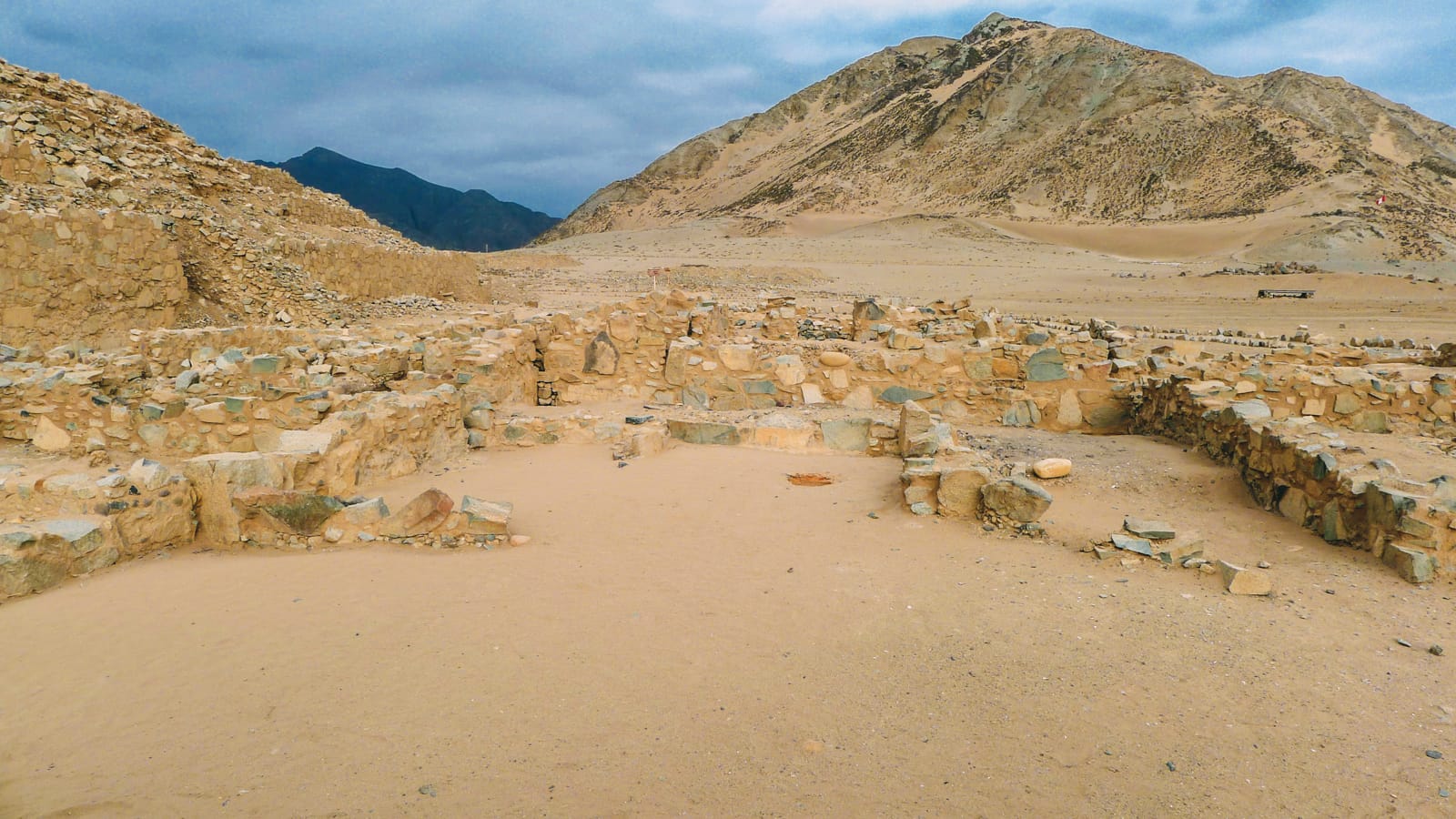 9.) Find the impressive Moray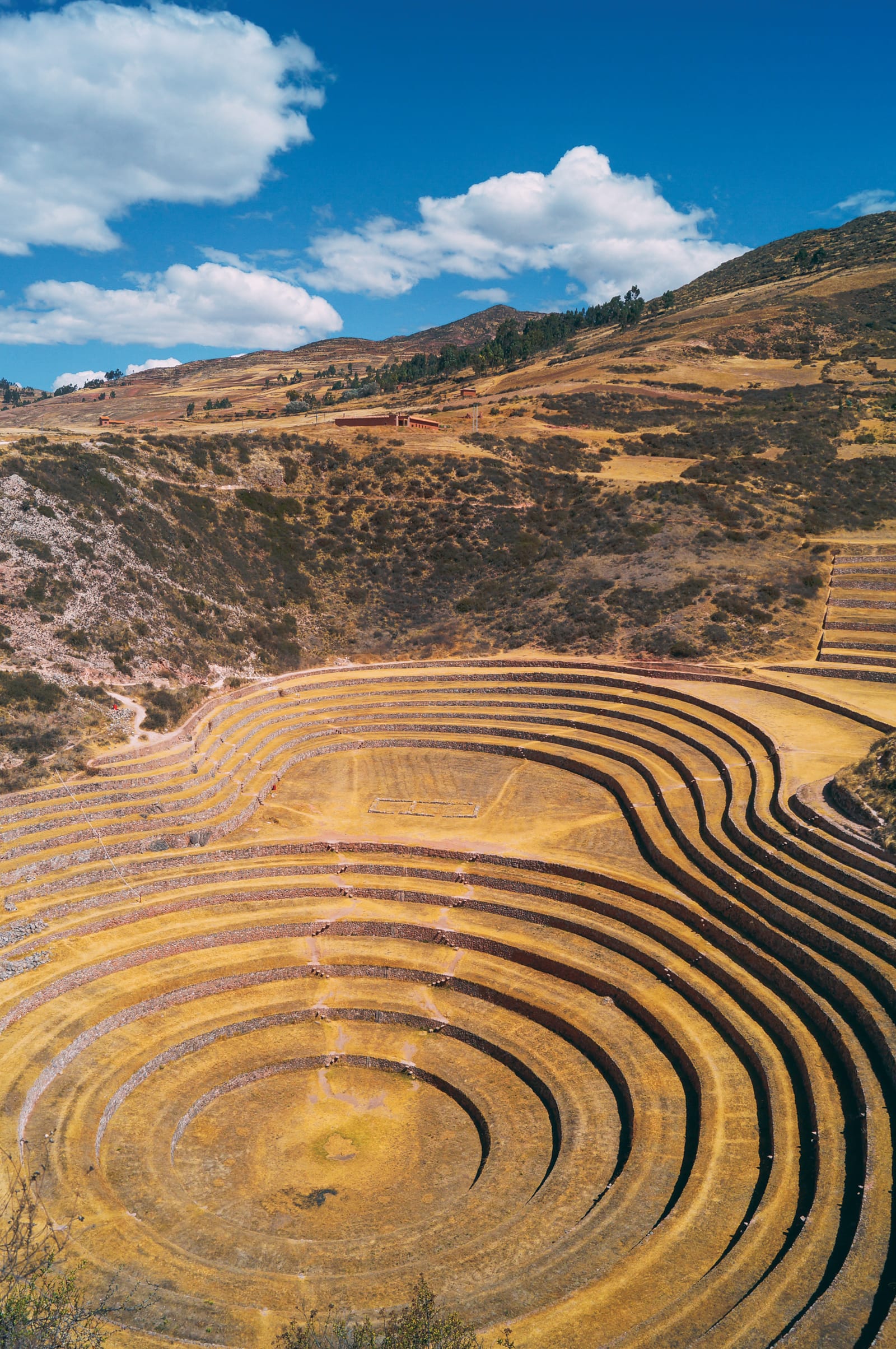 Moray is one impressive site that's well worth a visit when in Peru and particularly in the Cusco region. We still don't quite understand the reason behind the deep depressions in the land (which kind of makes it more mysterious) but what has been discovered is that it creates a big cooling effect which might have been good for the crops.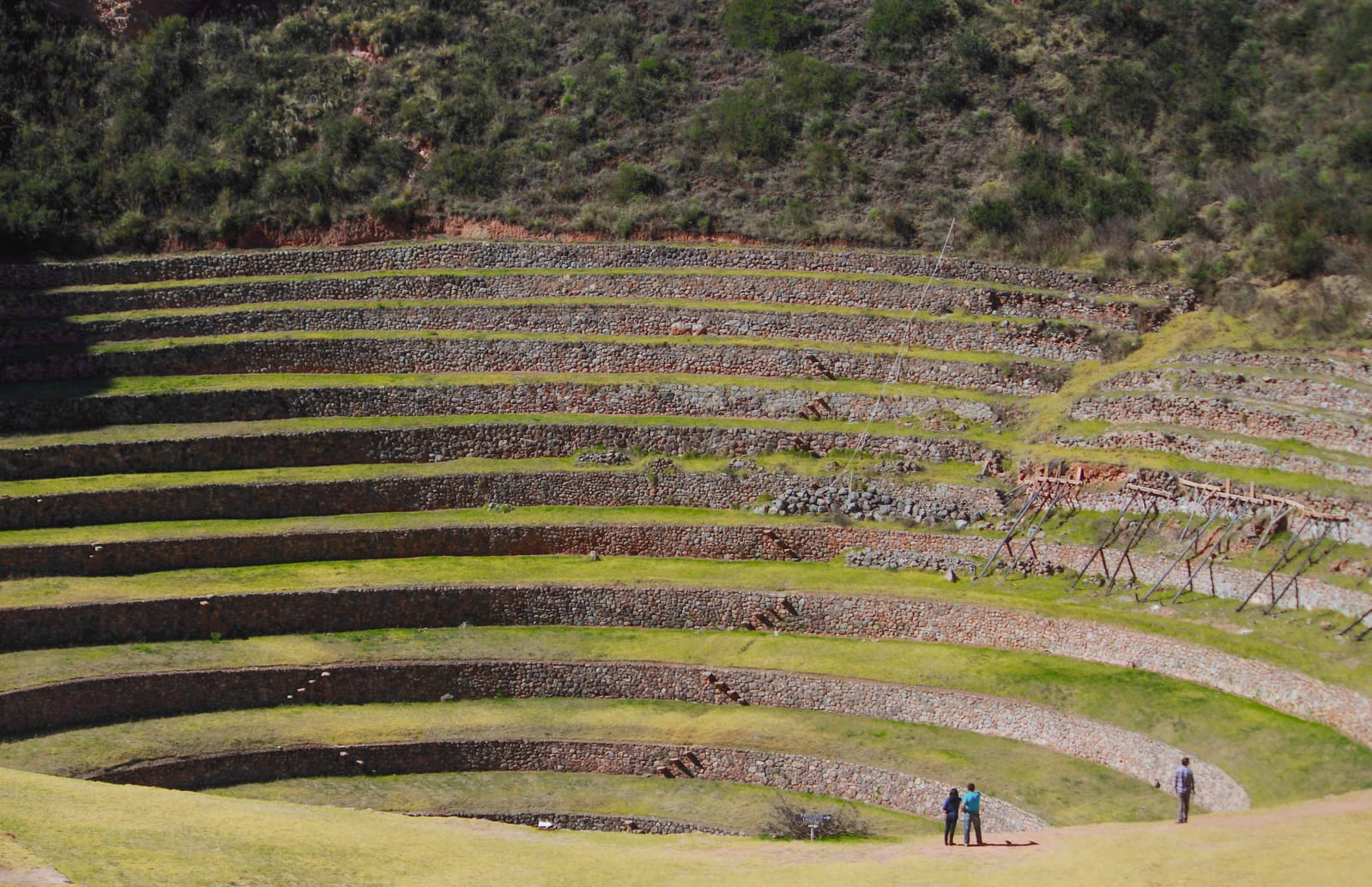 It's about 50 km or so from the city of Cusco and can be easily seen within a day.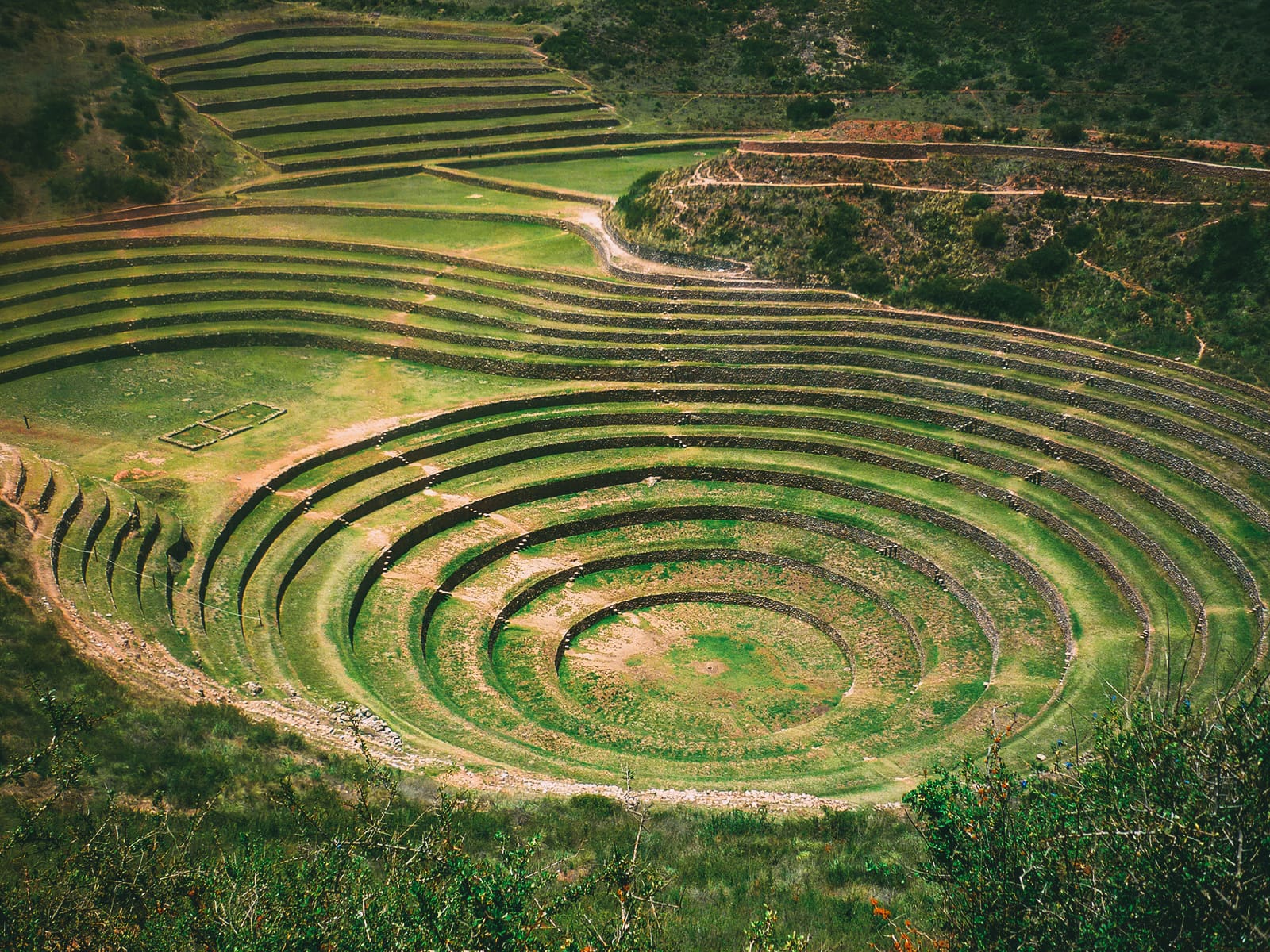 10.) Discover Chan Chan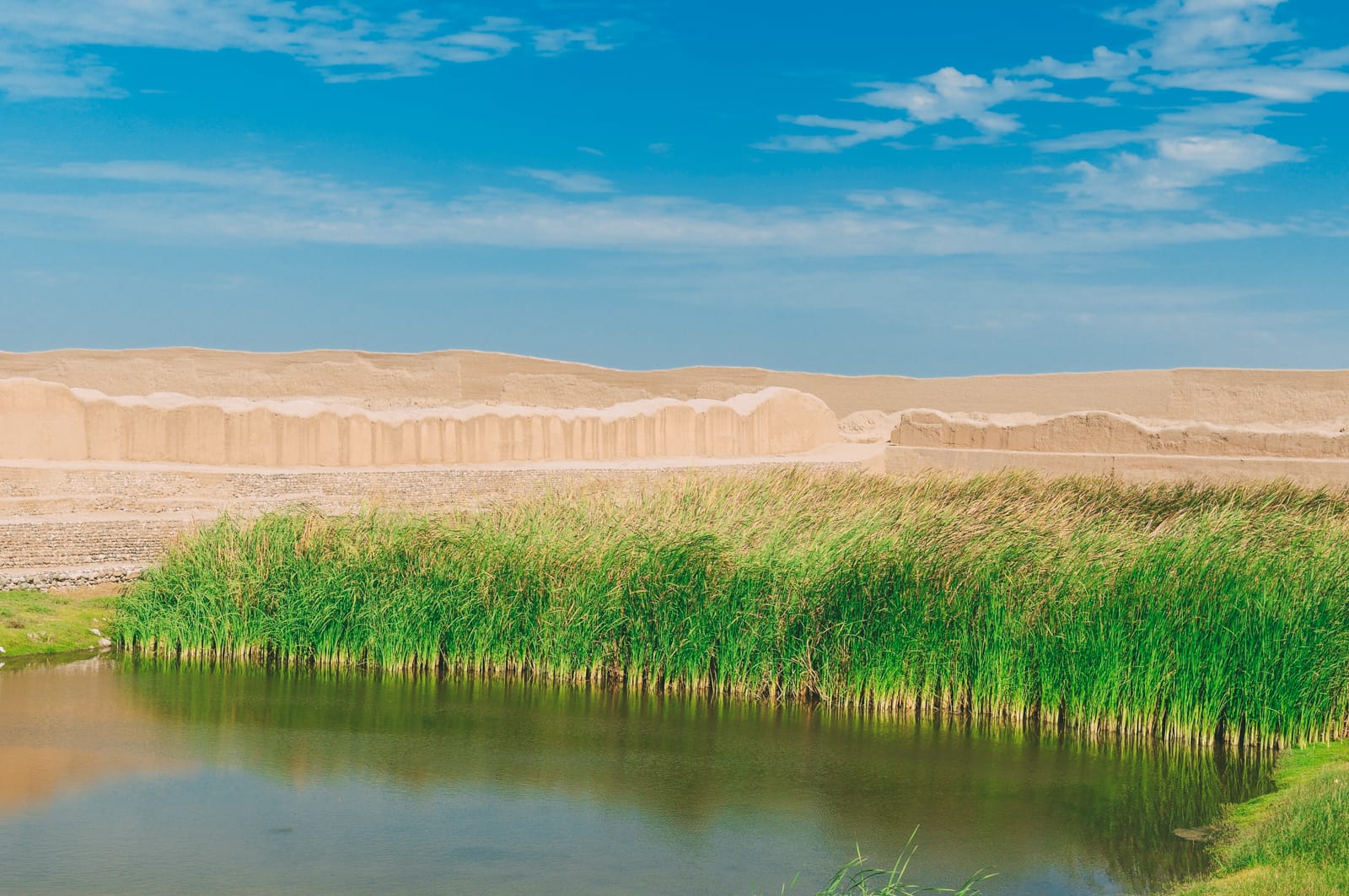 Chan Chan is famous for being the largest adobe complex in the Americas, which once spanned over 20km and had a complex urban centre of about 6km. It was constructed the Chimu people in 850 AD.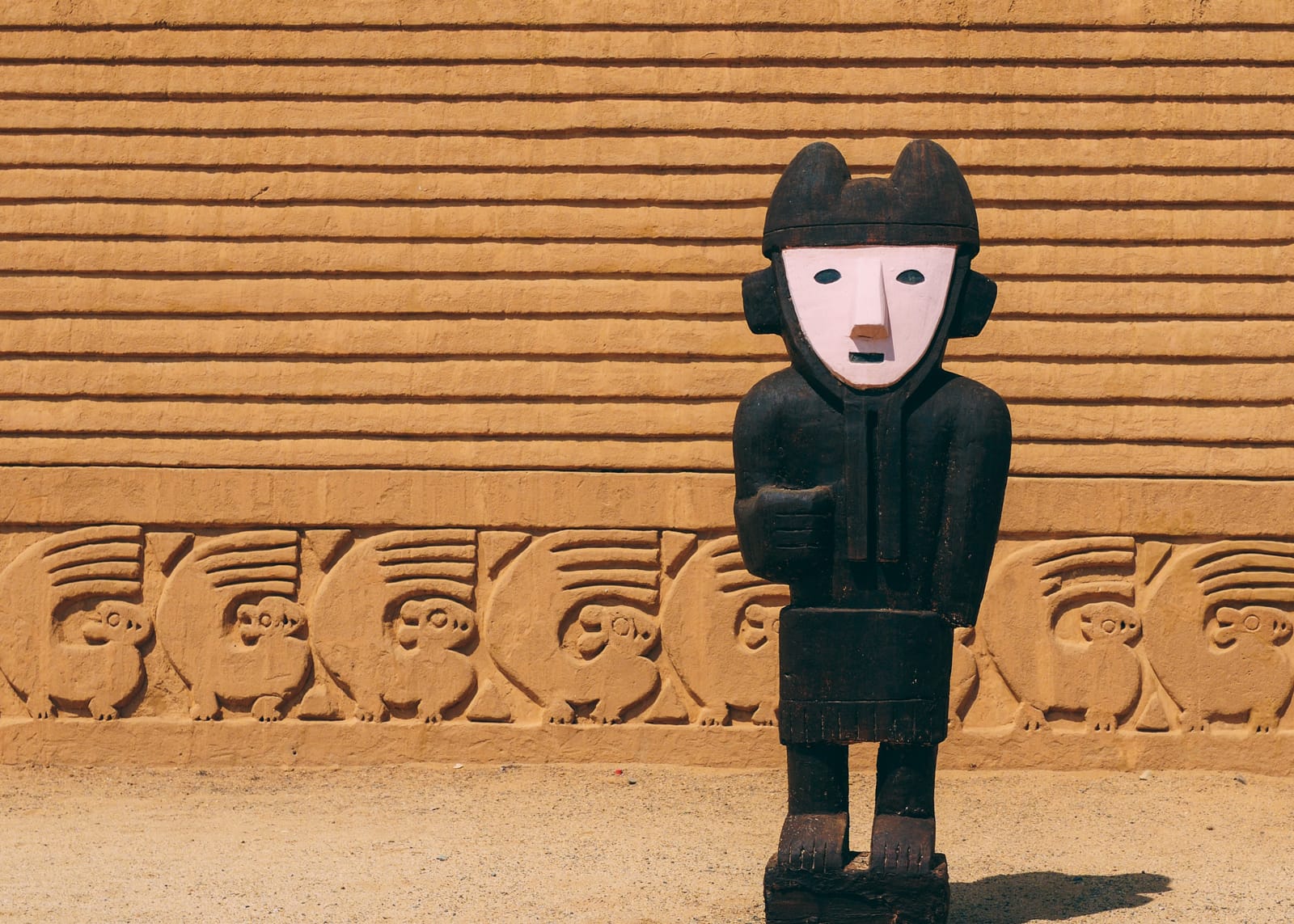 It was the Chimor Empire's capital city with an approximate population of about 50,000 people. The Incas conquered the city in around 1470 AD after which it slowly fell into decline.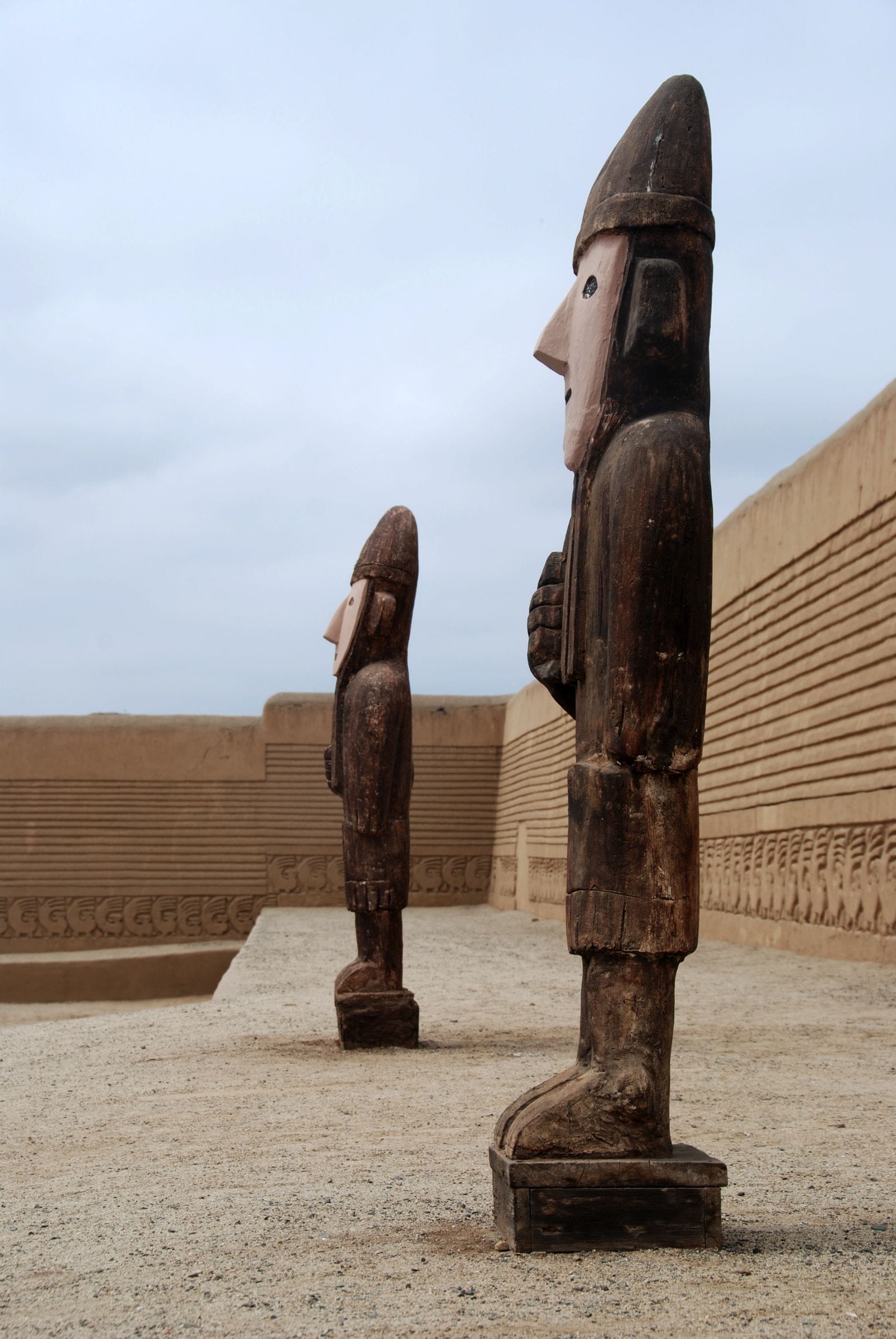 Visiting Peru? Check out all our posts on where to go, what to eat and how to travel, here
---
---