After a spot of lunch on the beach and a rather lazy stretch in the sunshine, we decided to get ourselves in gear and go on a jet ski!
Thing is, it was the first time for either of us (I think I'd kinda been terrified of jet skis before) so it was a bit of a learning curve to get used to being on the jet skis.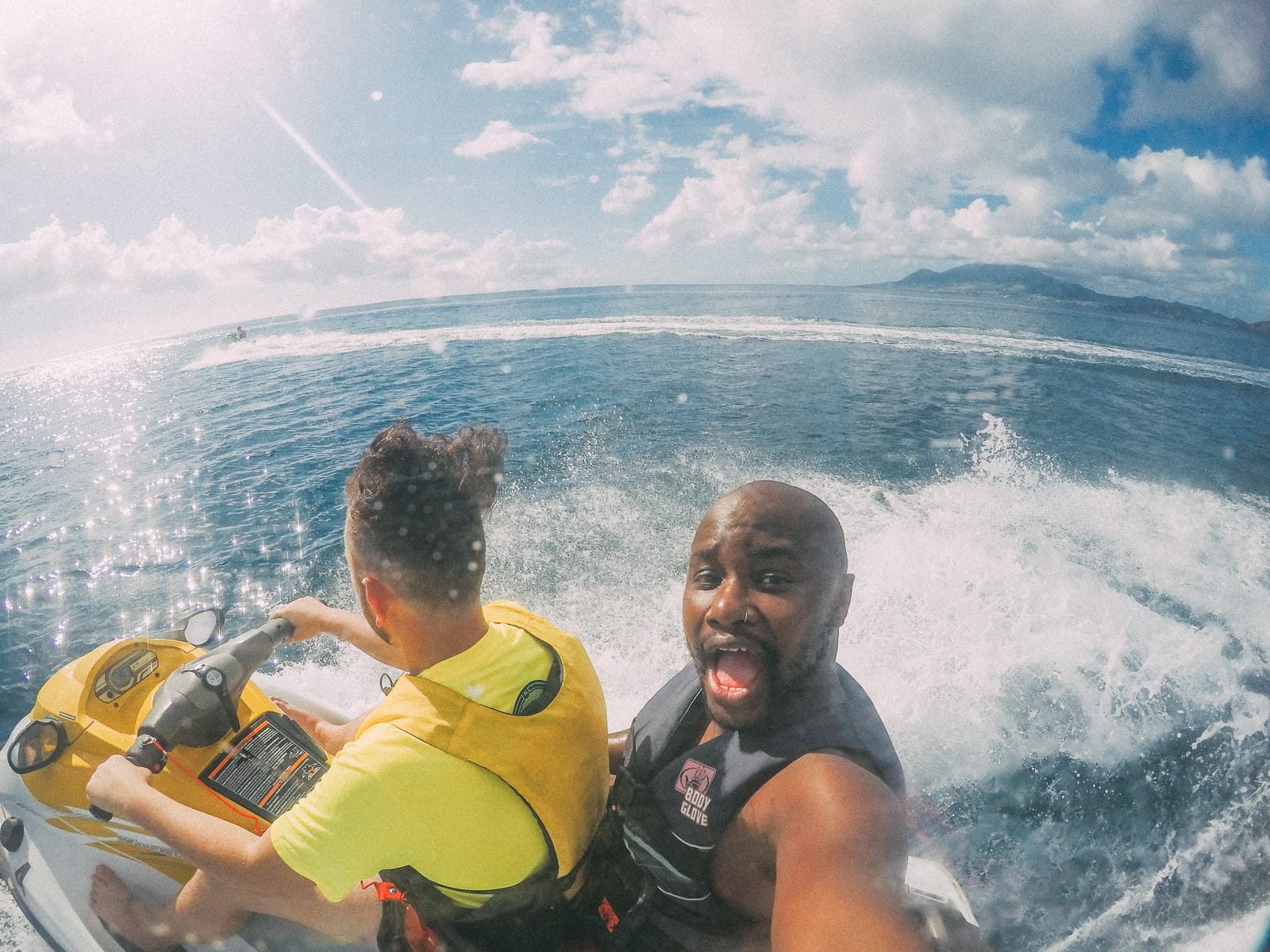 The learning curve here isn't actually to do with operating the thing, it's more to do with knowing you're okay, even when your jet ski goes flying into the waves and learning how much of a balancing act you can get away with before toppling it (*thankfully, we never did 😀 ).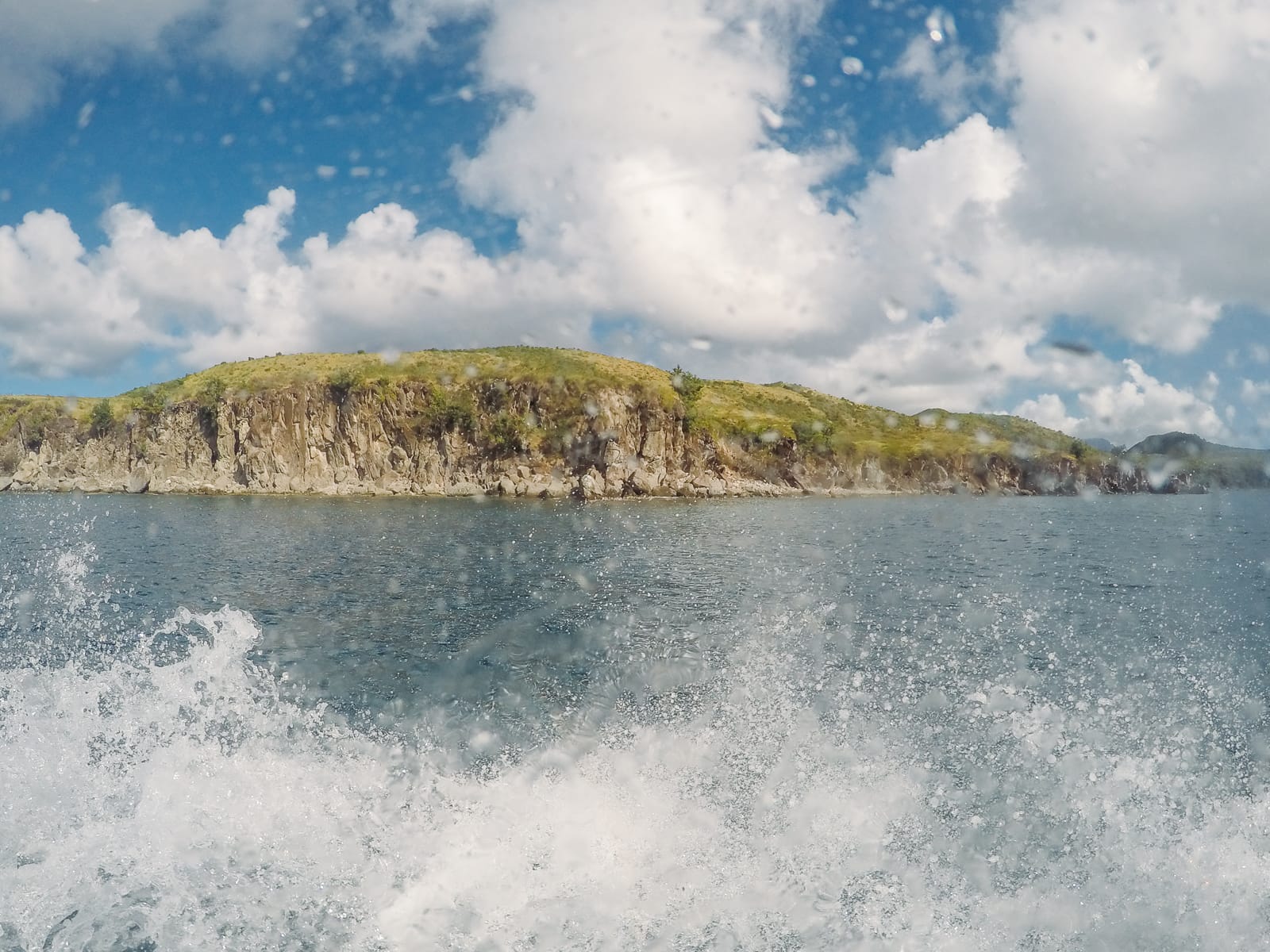 We did have a guide with us (if you're first timers like us – you can get a guide at the rental place on Reggae Beach). The guide doesn't really do much in the way of telling you about the place – he's more there to make sure you're okay and roughly show you which route to take.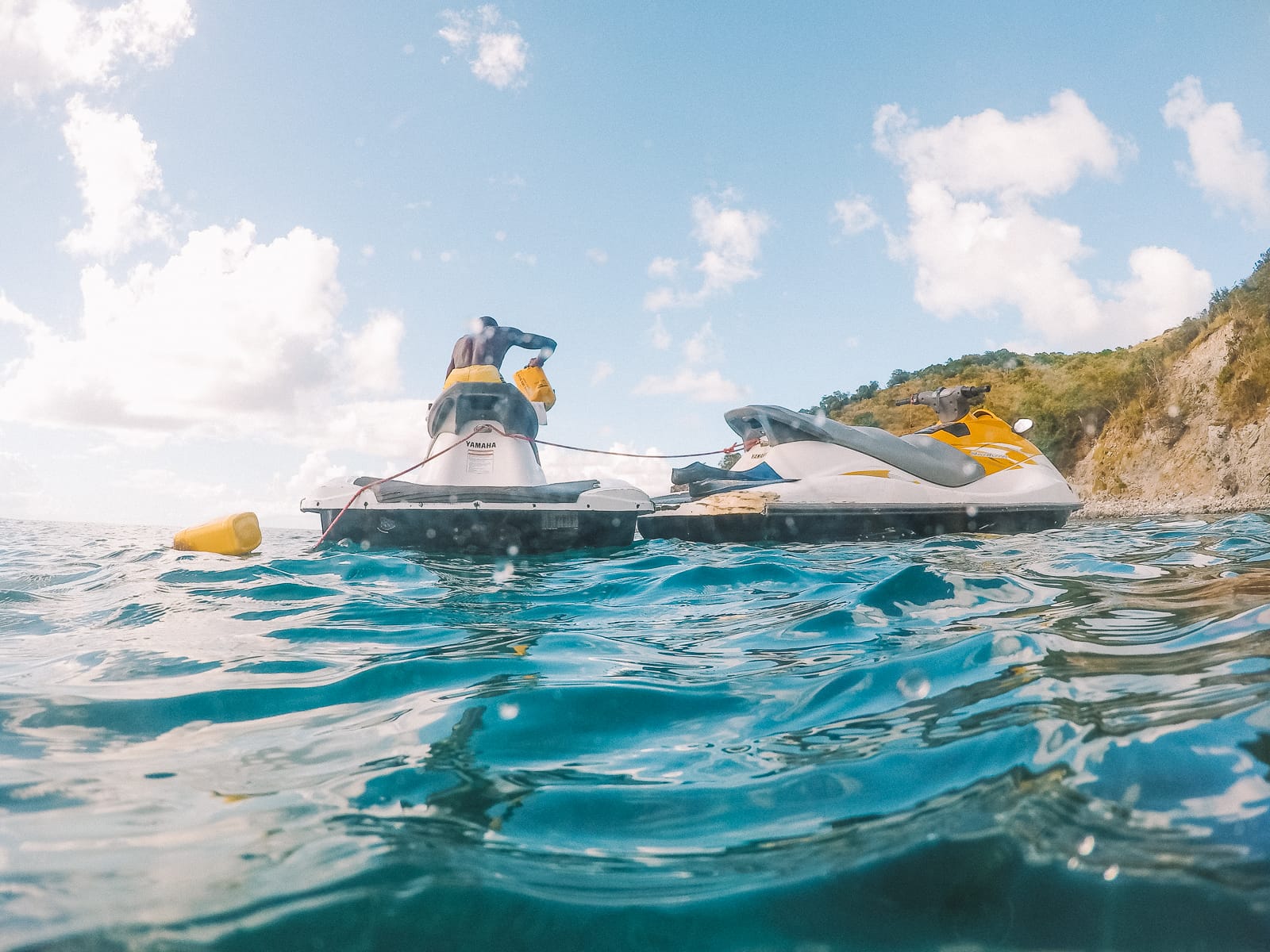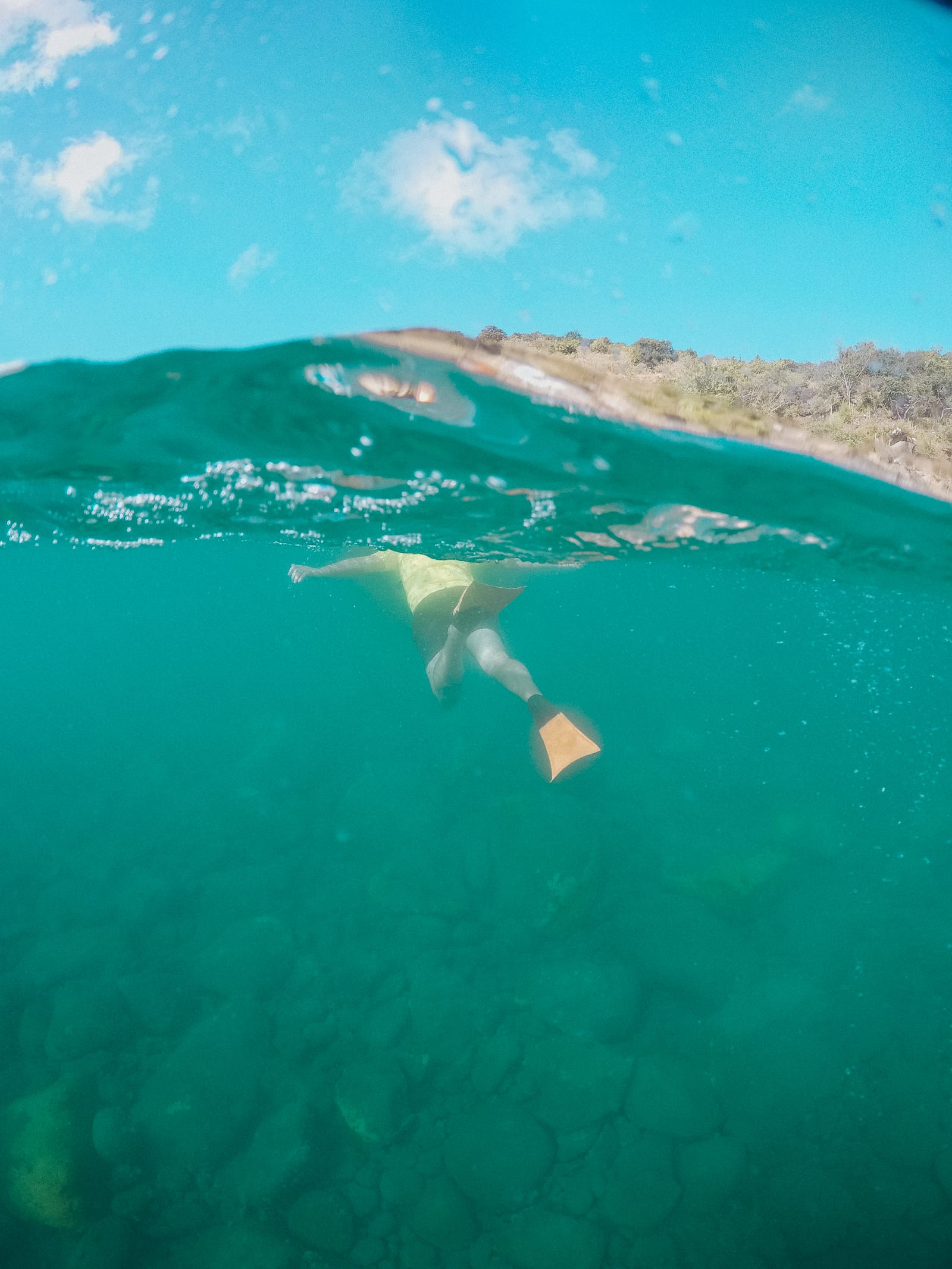 After zipping around for a bit, we stopped off to cool off in the warm Caribbean water, before swimming up to the shore to relax for a bit.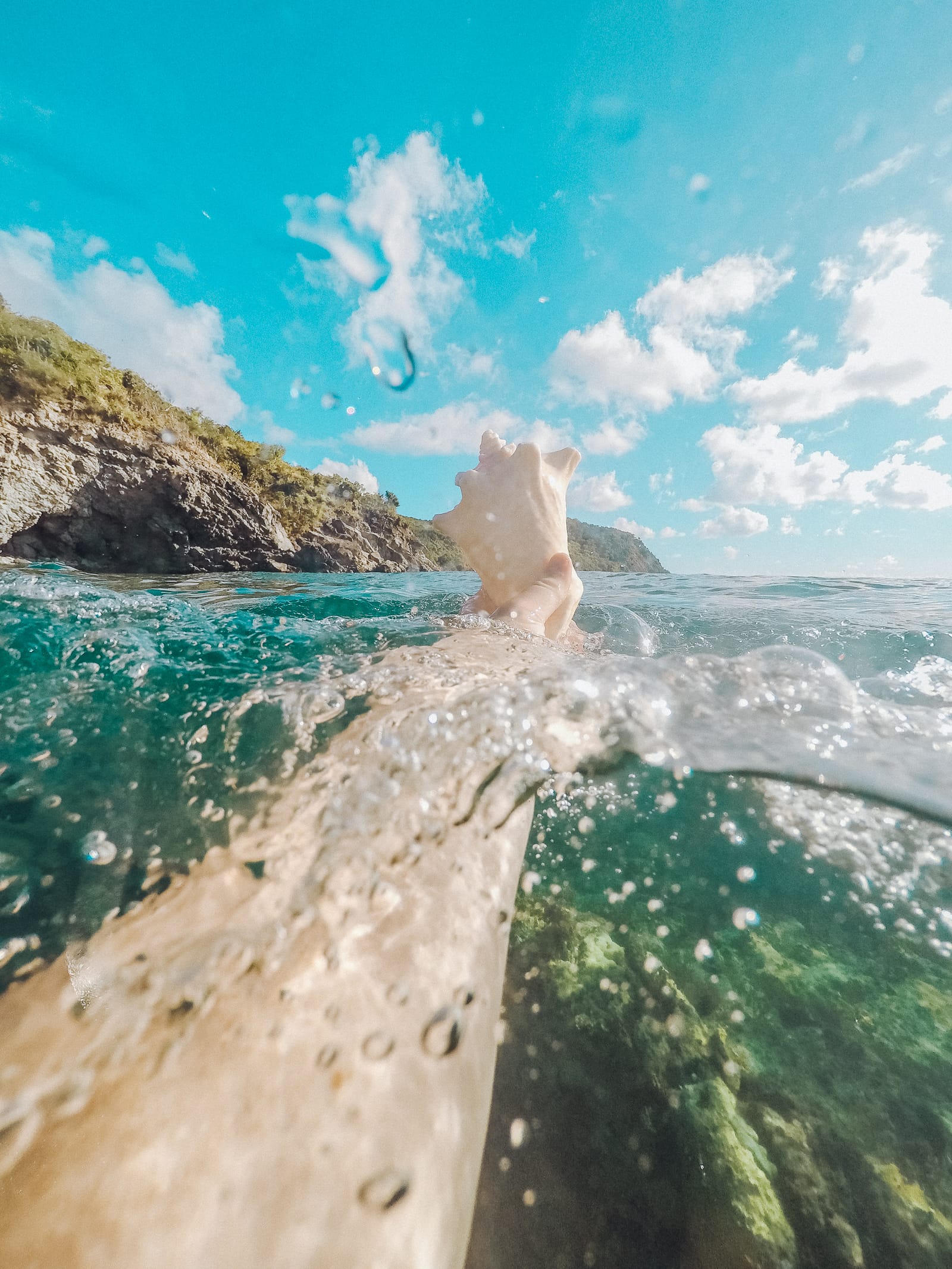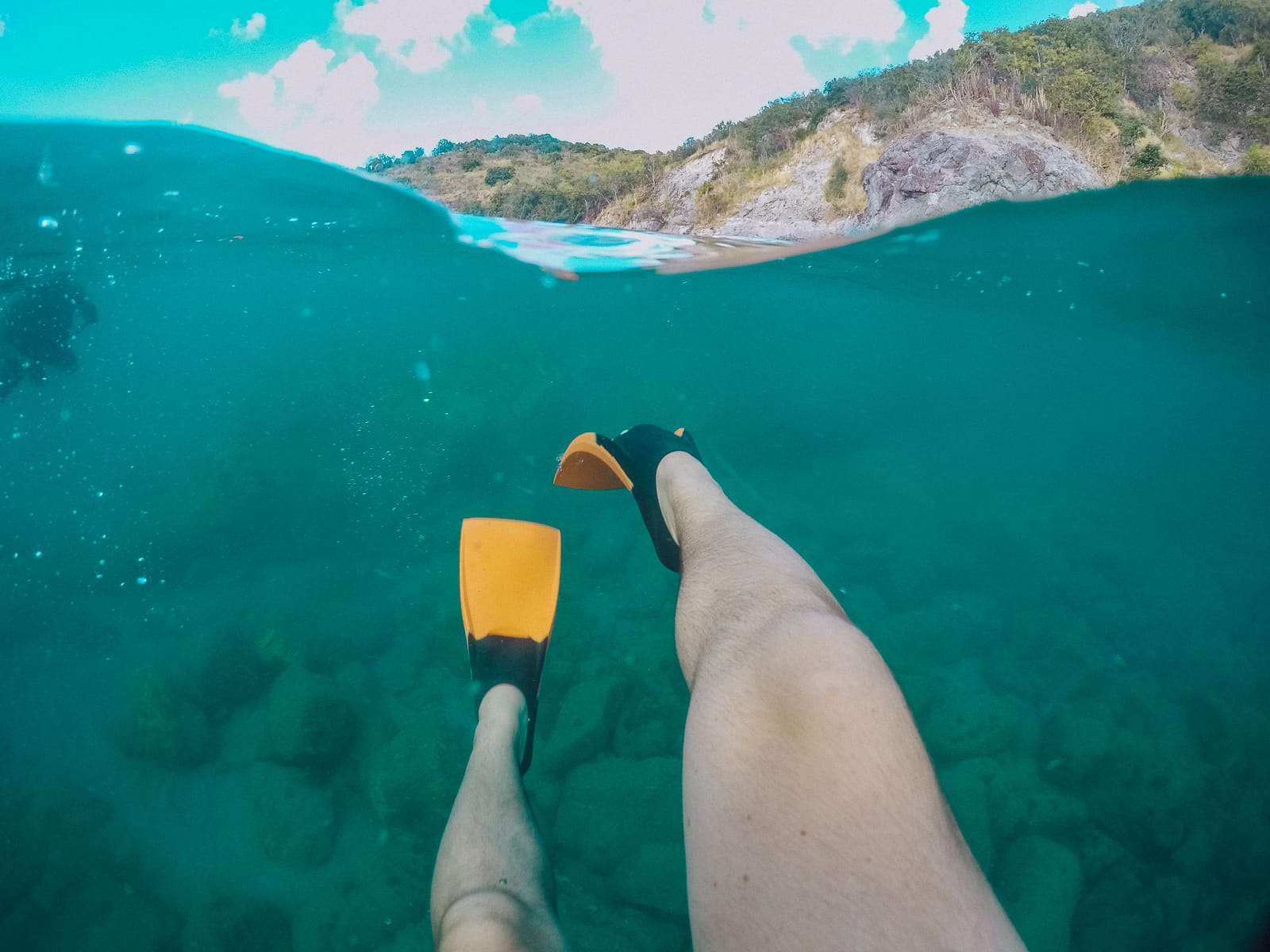 Eventually, I had my chance to drive the jet ski and was fine for the most part on the Caribbean side. As soon as we hit the waves of the Atlantic, I happily handed the keys over to Lloyd and switched to the passenger side. 😀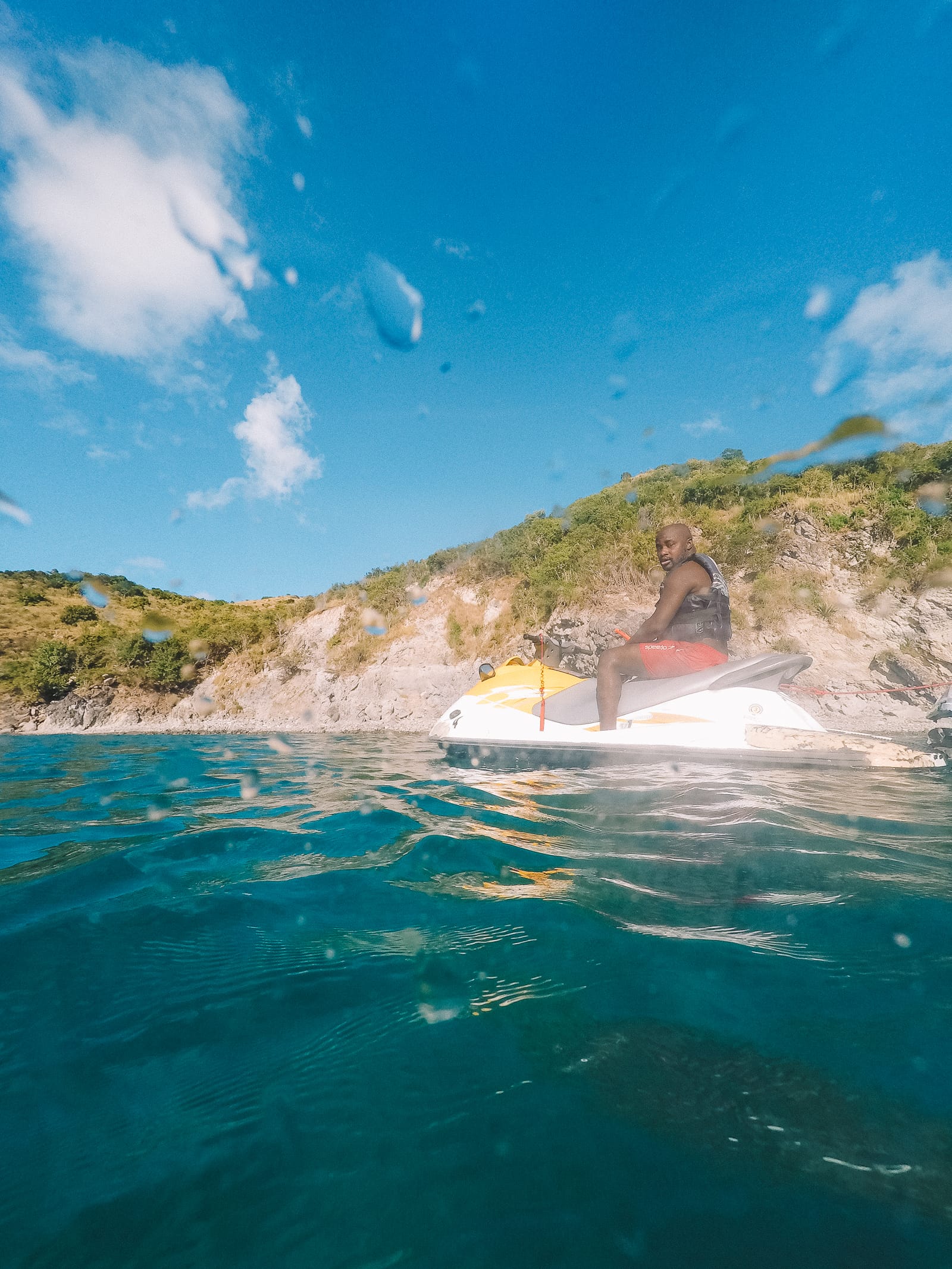 Back on the beach, we grabbed a couple more rum punches before making our way back to our hotel in Basseterre (the capital of St Kitts), making a few stops along the way to check out some new viewpoints – along with some we'd seen earlier in the day.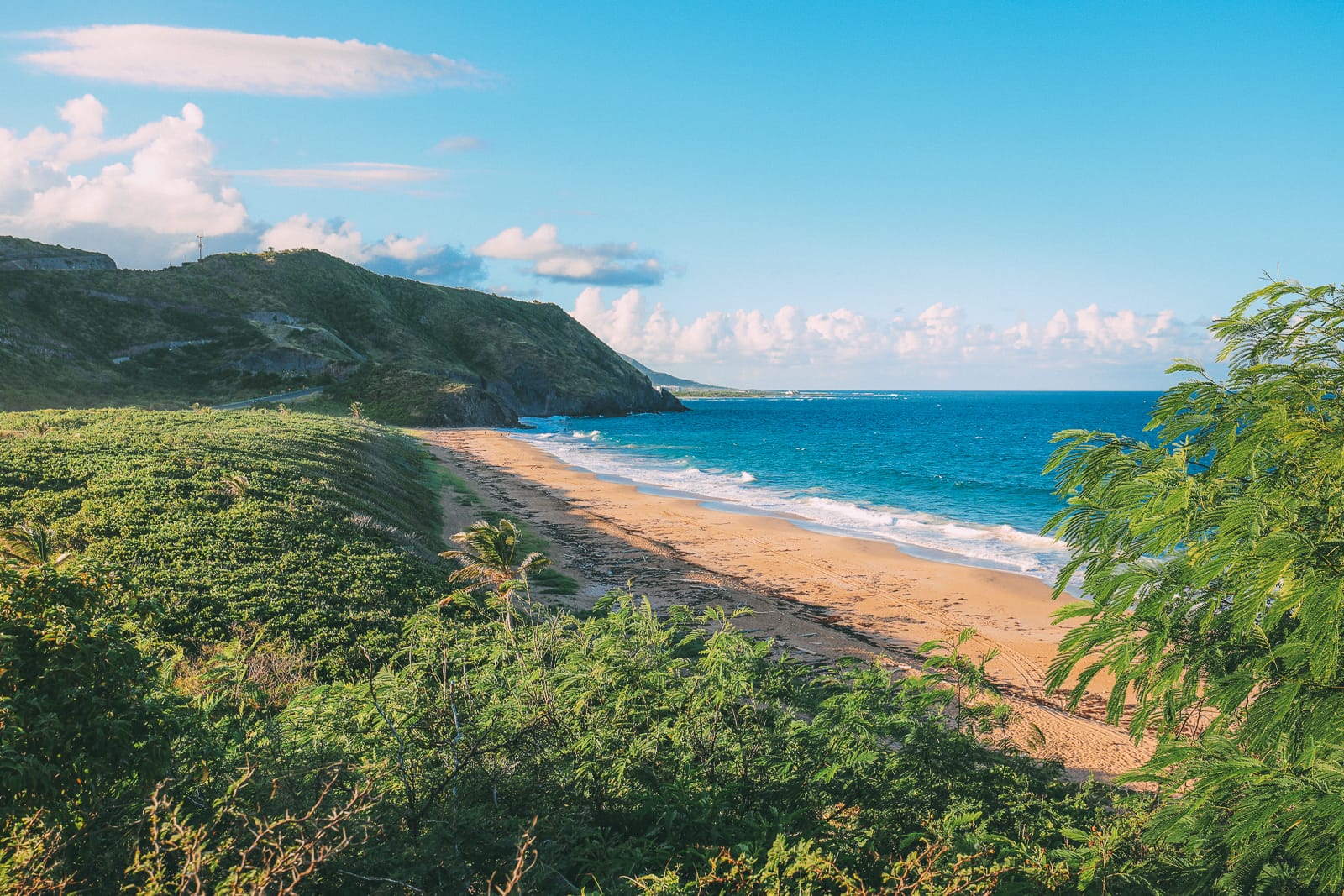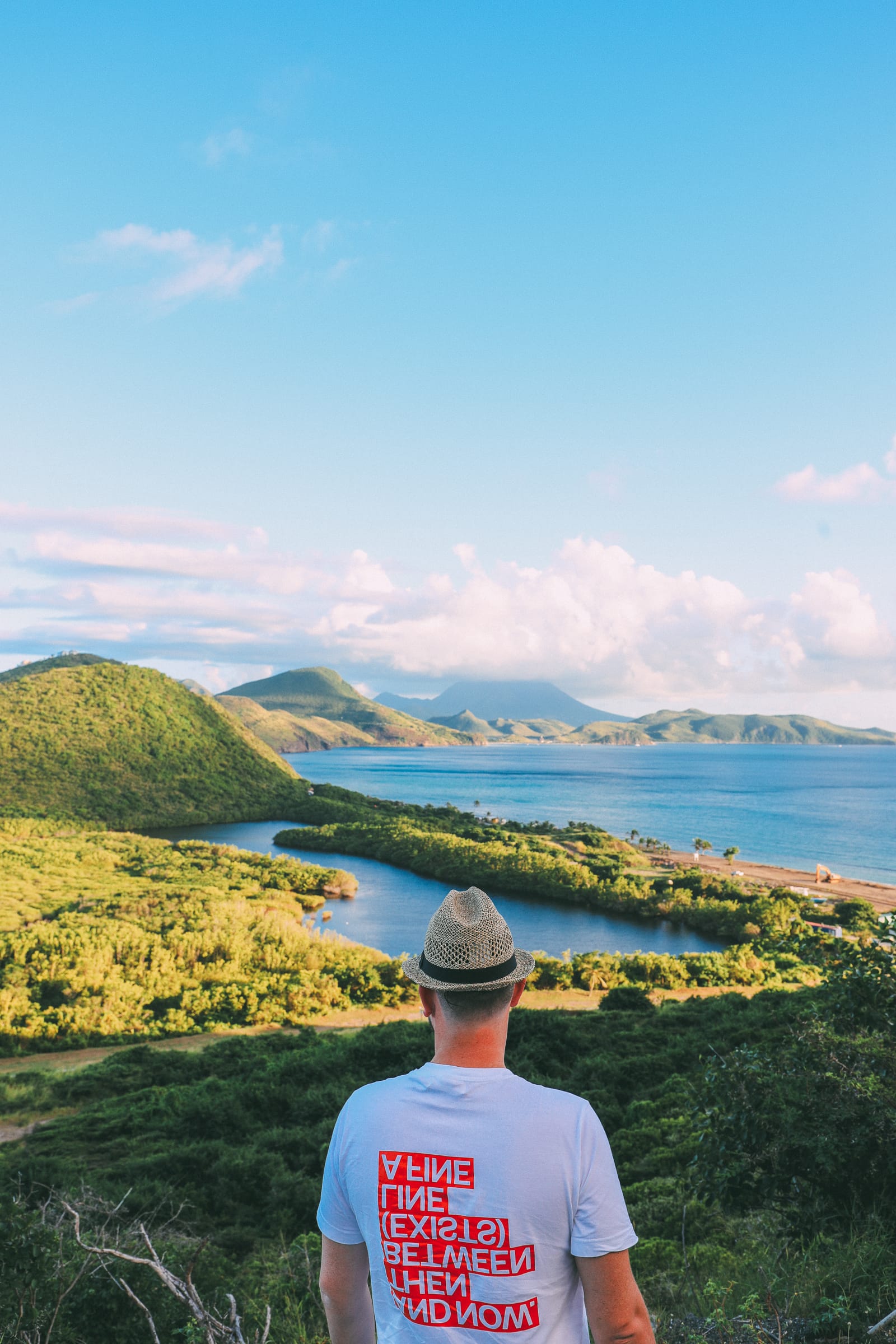 St Kitts is such a beautiful island and this is never more obvious than at this time of the day and the sun slowly starts to make it way below the horizon.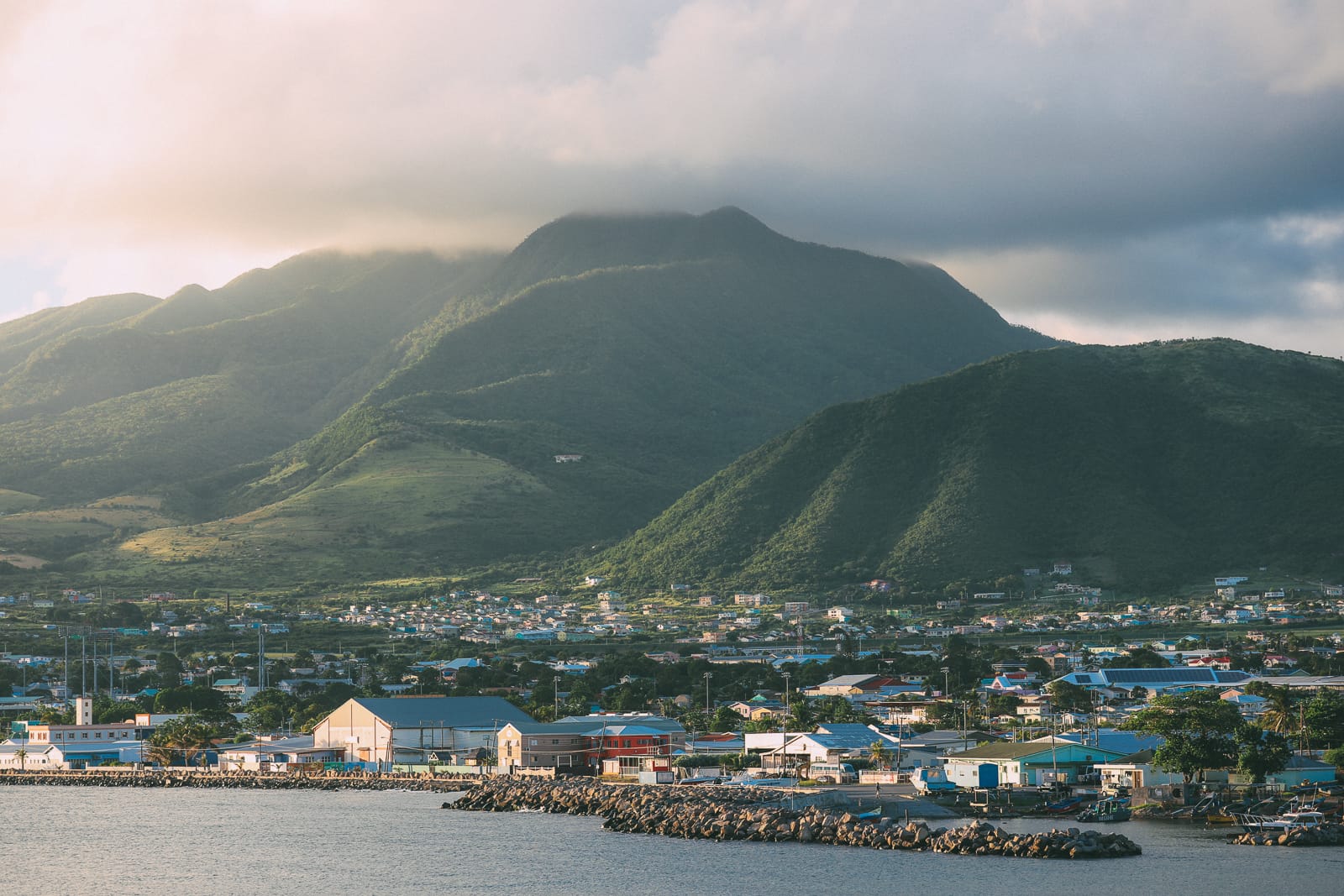 Back at Ocean Terrace, we decided to just spend the rest of the evening chilling by the pool, distracted the entire time by the magnificent pelicans diving into the Ocean at great speed (and rather clumsily too) in search of their dinner.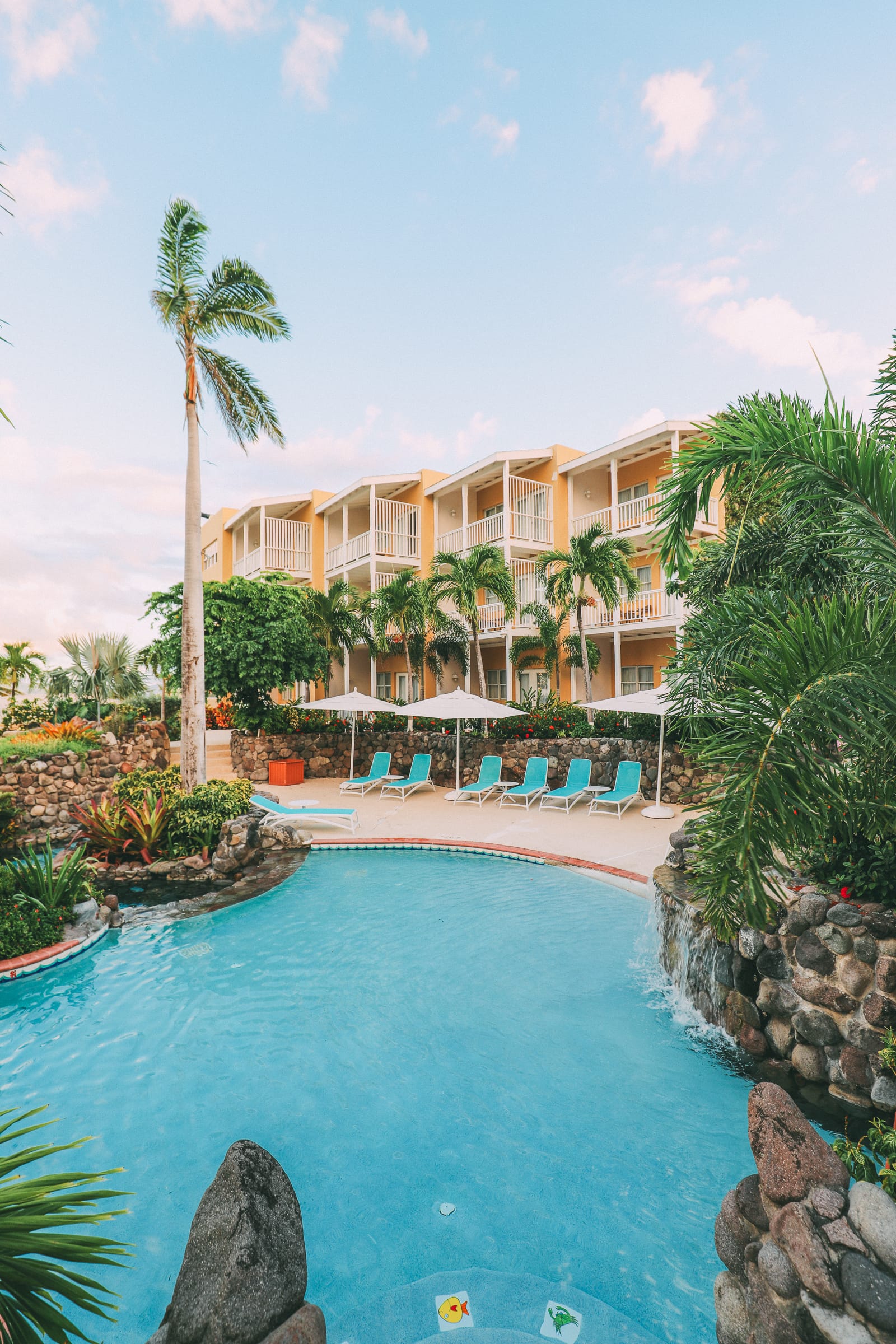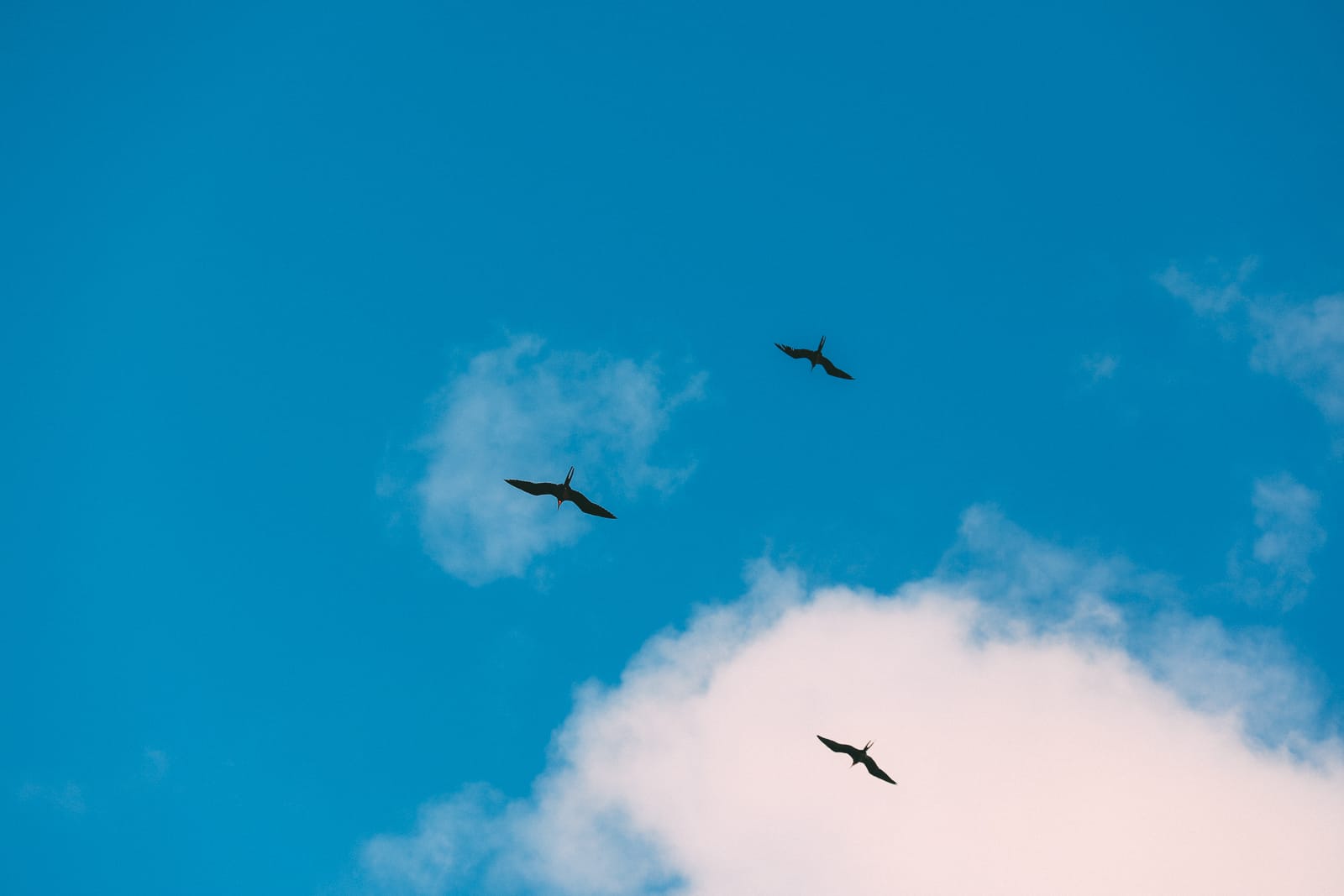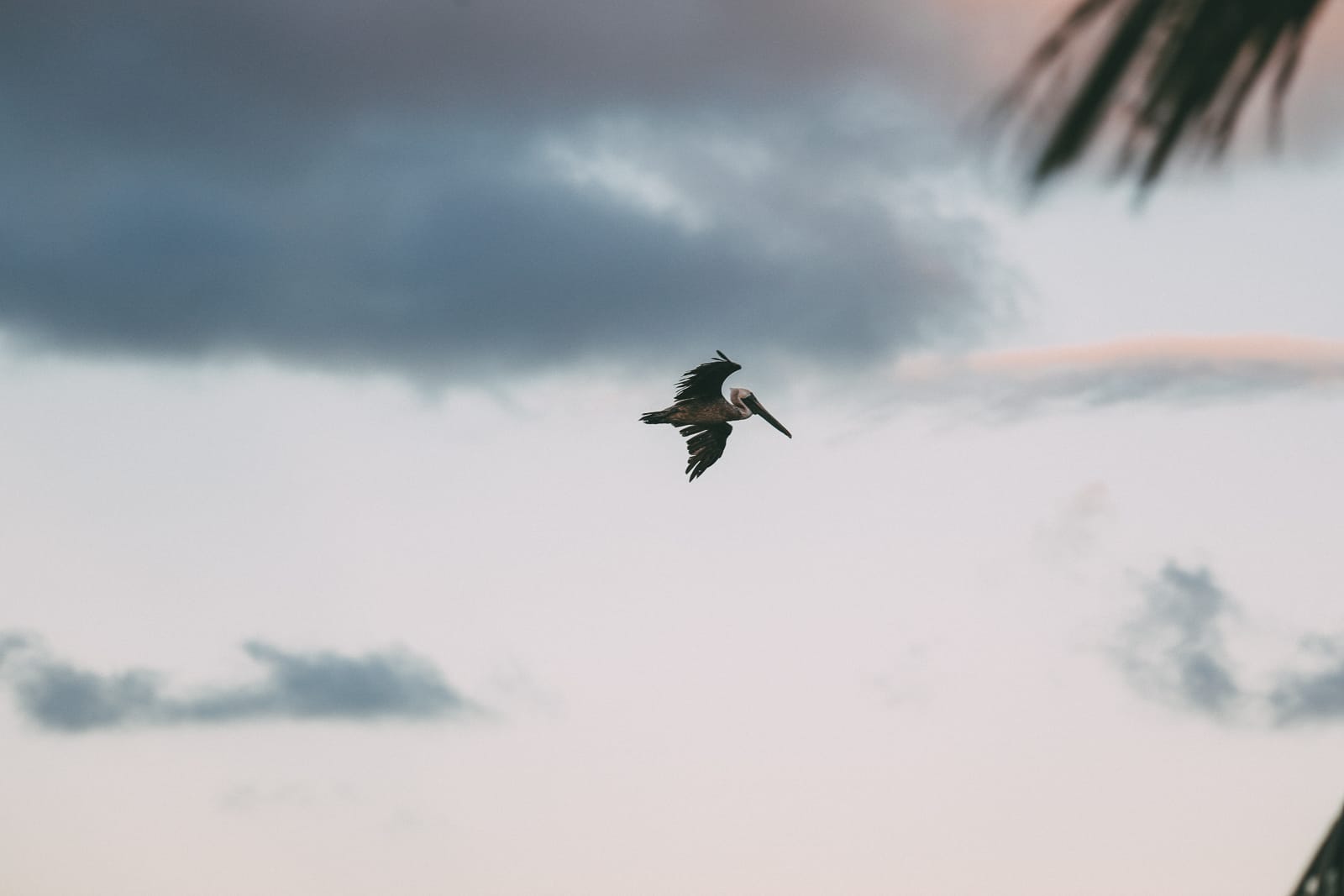 Our dinner plans had us go exploring a rather cool spot by the waterfront called Salt Plage.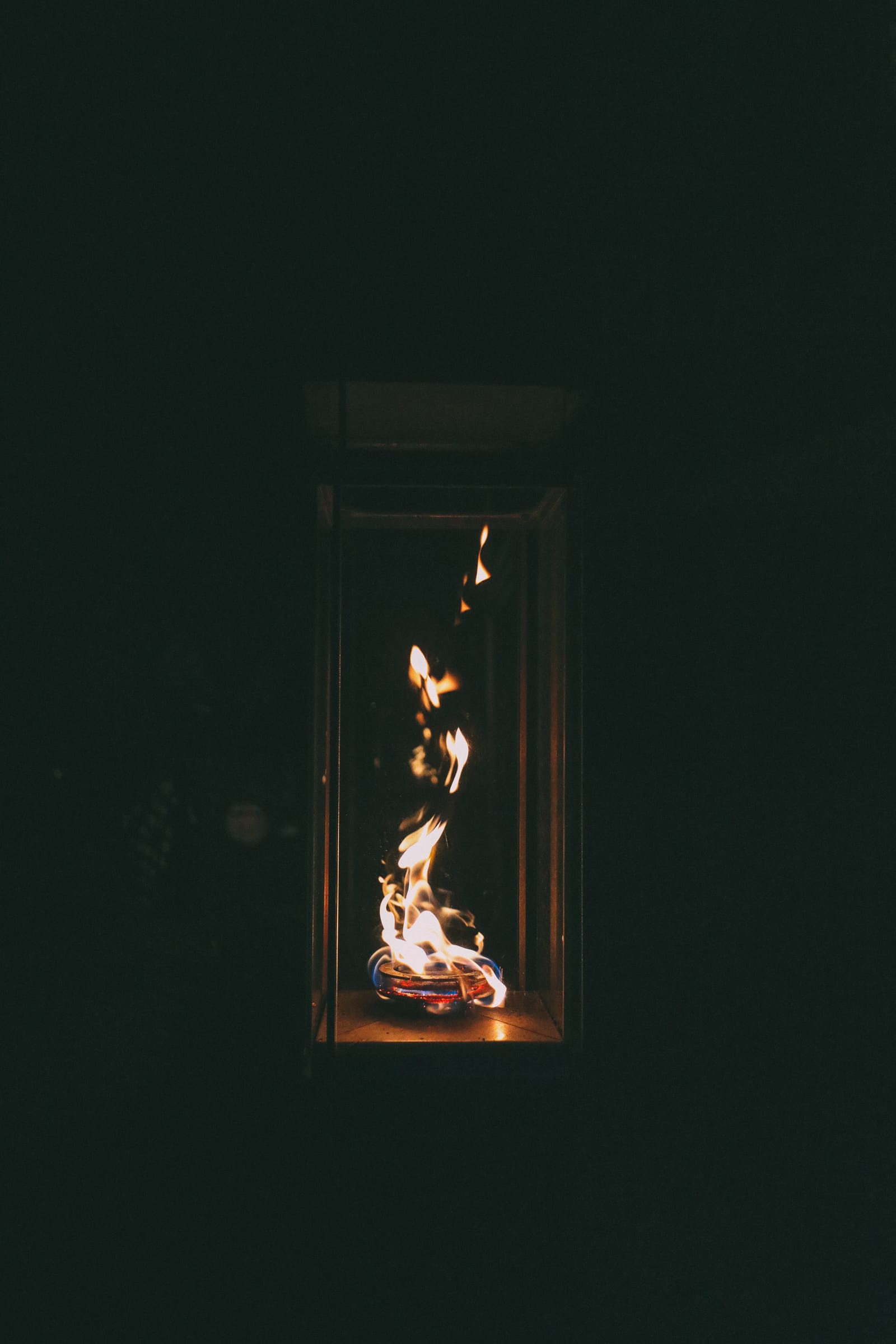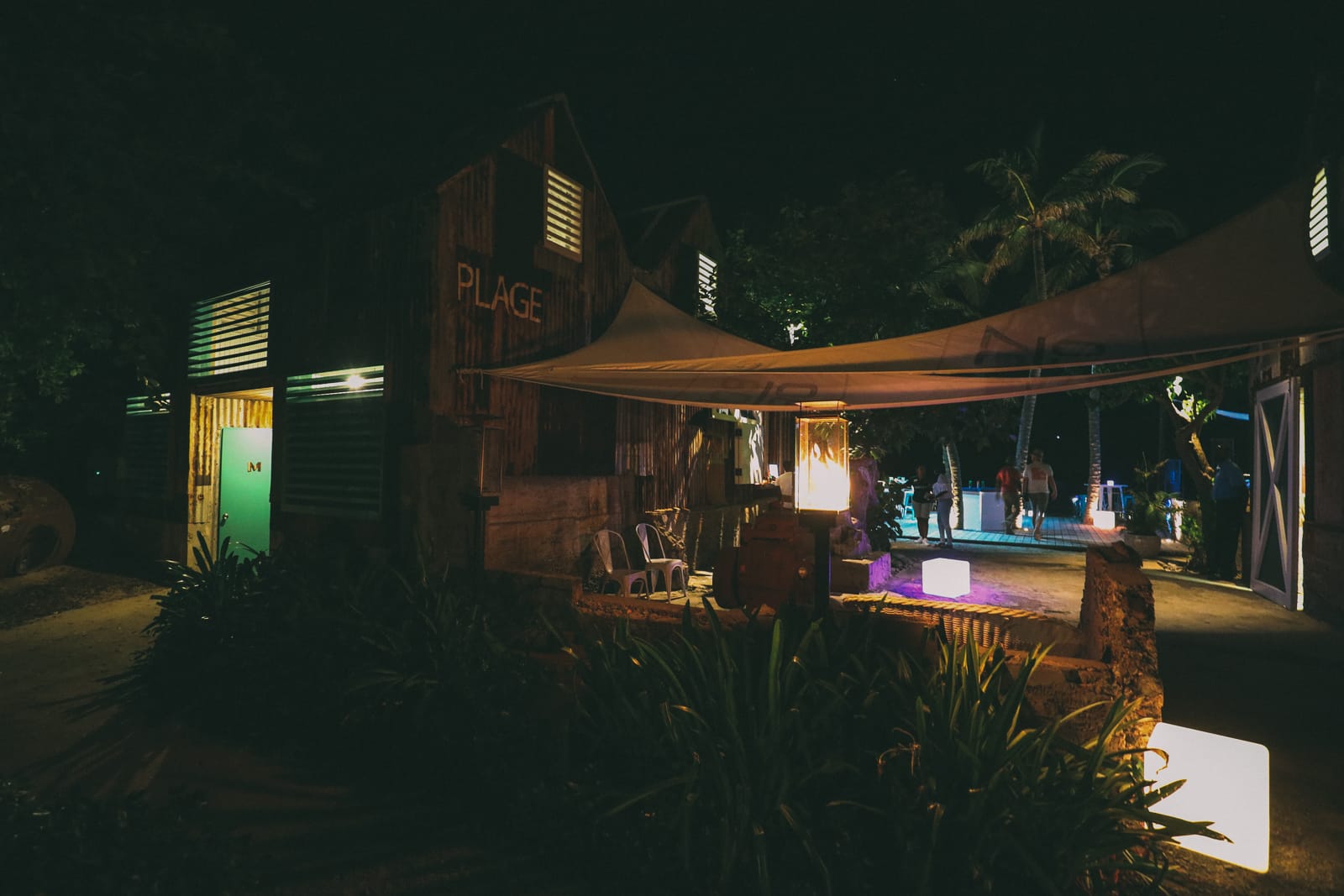 Using the historic remnants of the old sugar factories, Salt Plage is the perfect spot for drinks and a bite to eat.
We started off with a few cocktails before tucking into sharing platters, which you'd think are small portions and as a result order extras meals for your mains but the portions here are pretty deceptive huge (which is always a good thing).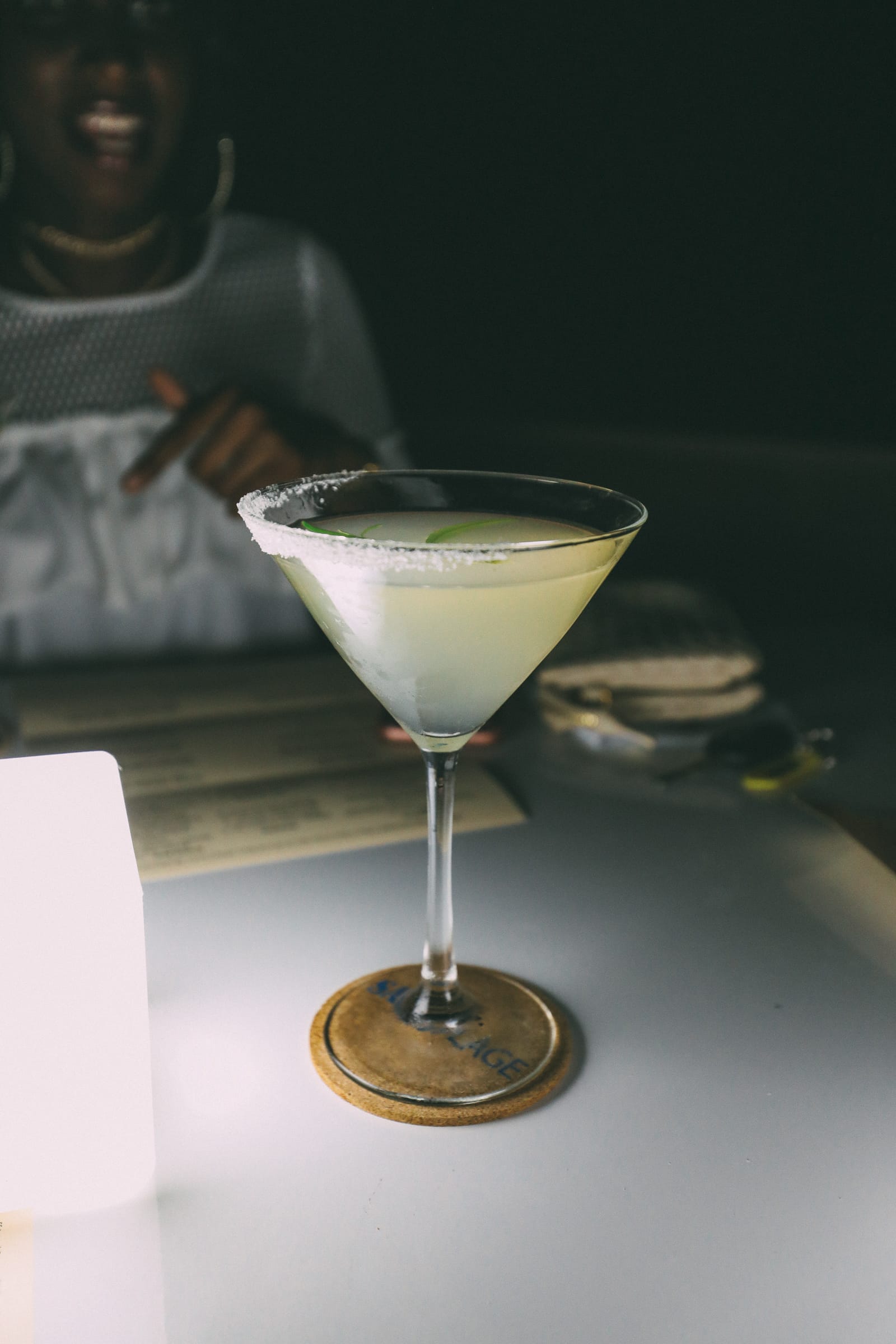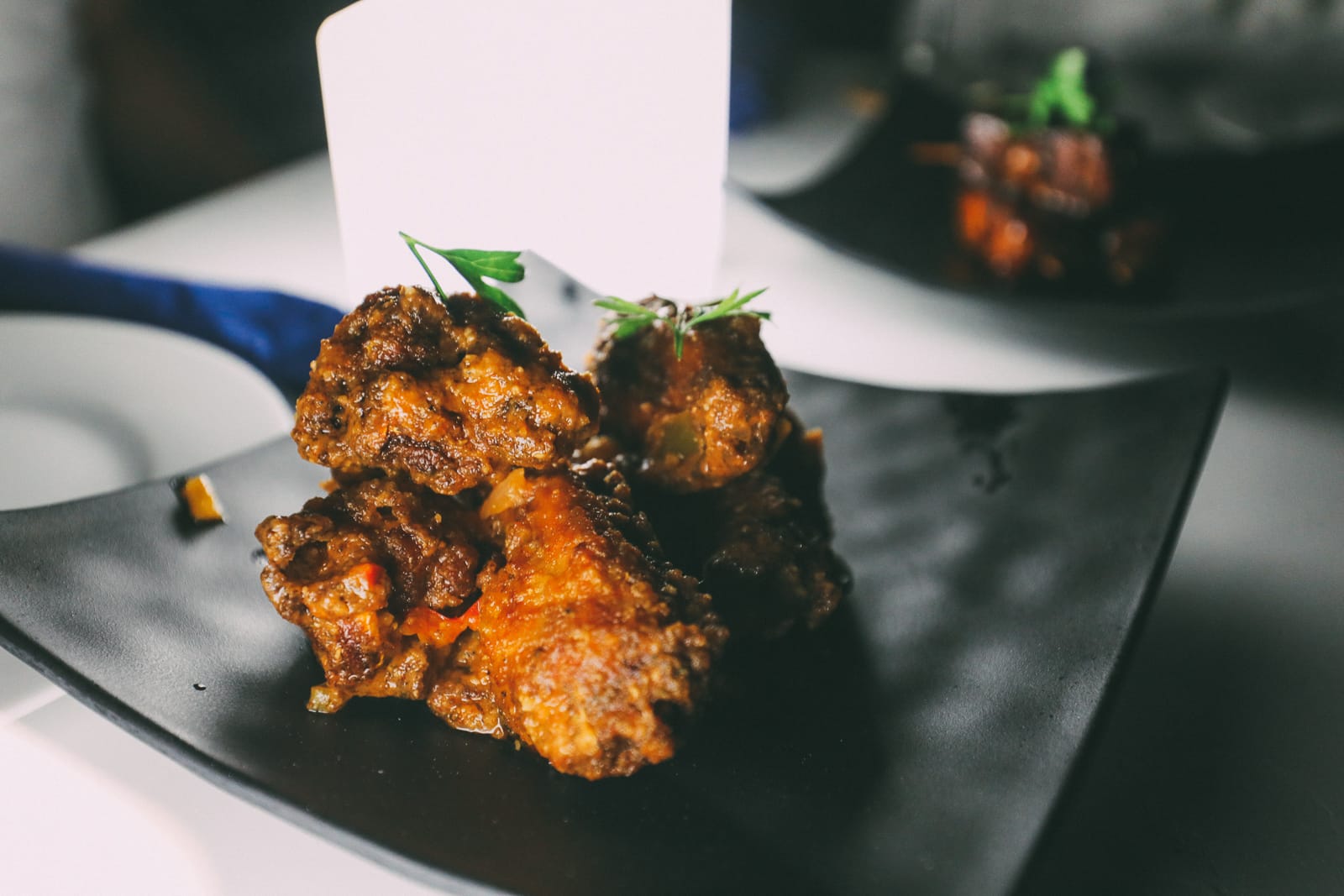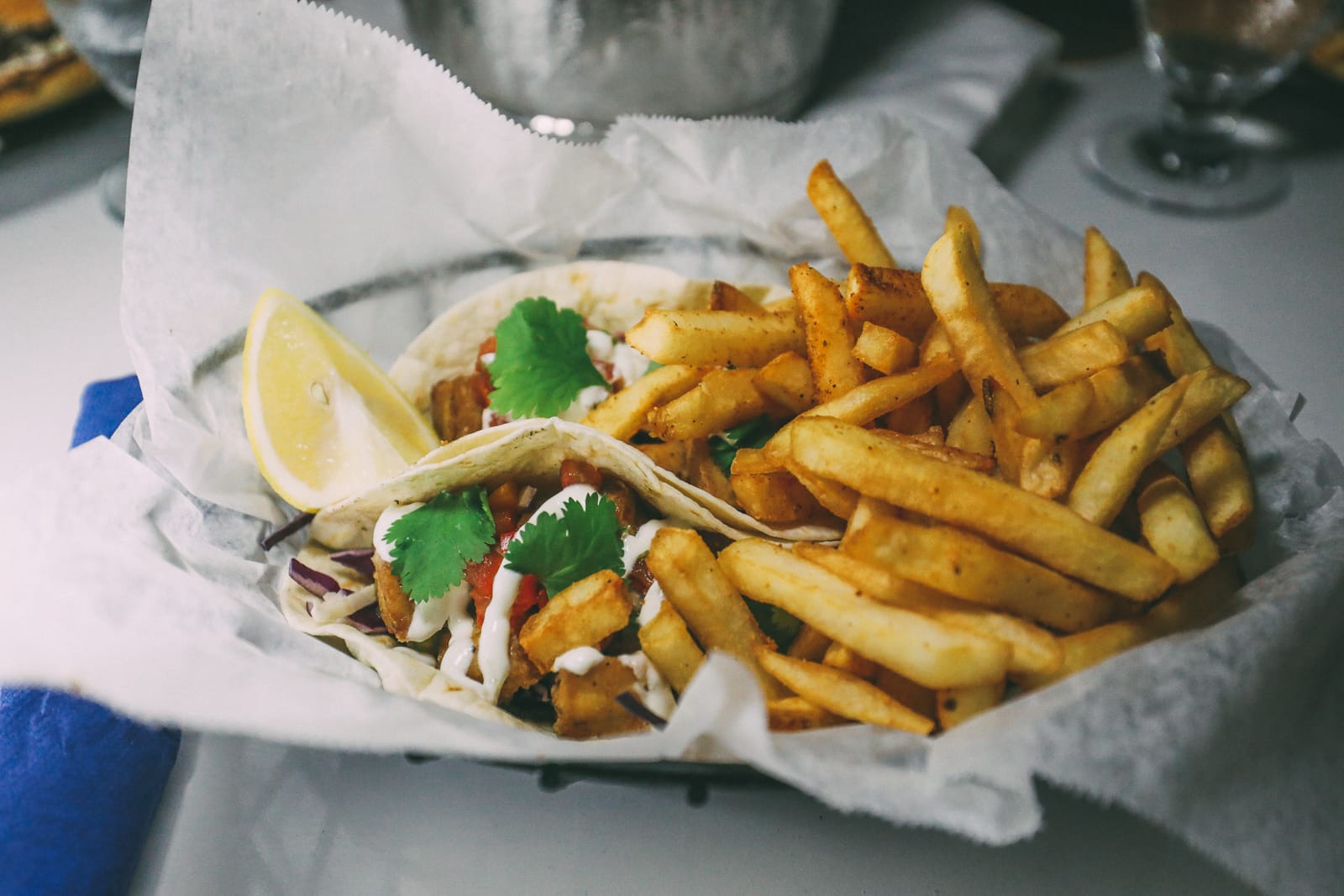 By the time our main meal arrived, I was so full. I'd recommend pacing yourself and ordering as you go along. 🙂 This is not the place to rush anything anyway – your only job here should be enjoying the sound of the ocean lapping away at the shore, perhaps dancing to the live music here and definitely enjoying the company of the people you're travelling with. 😀
The next day, jetlag definitely not an issue whatsoever, we got up bright and early to go dune buggying around the island! This was a first for us again but one I was far too excited about to even feel the slightest bit nervous.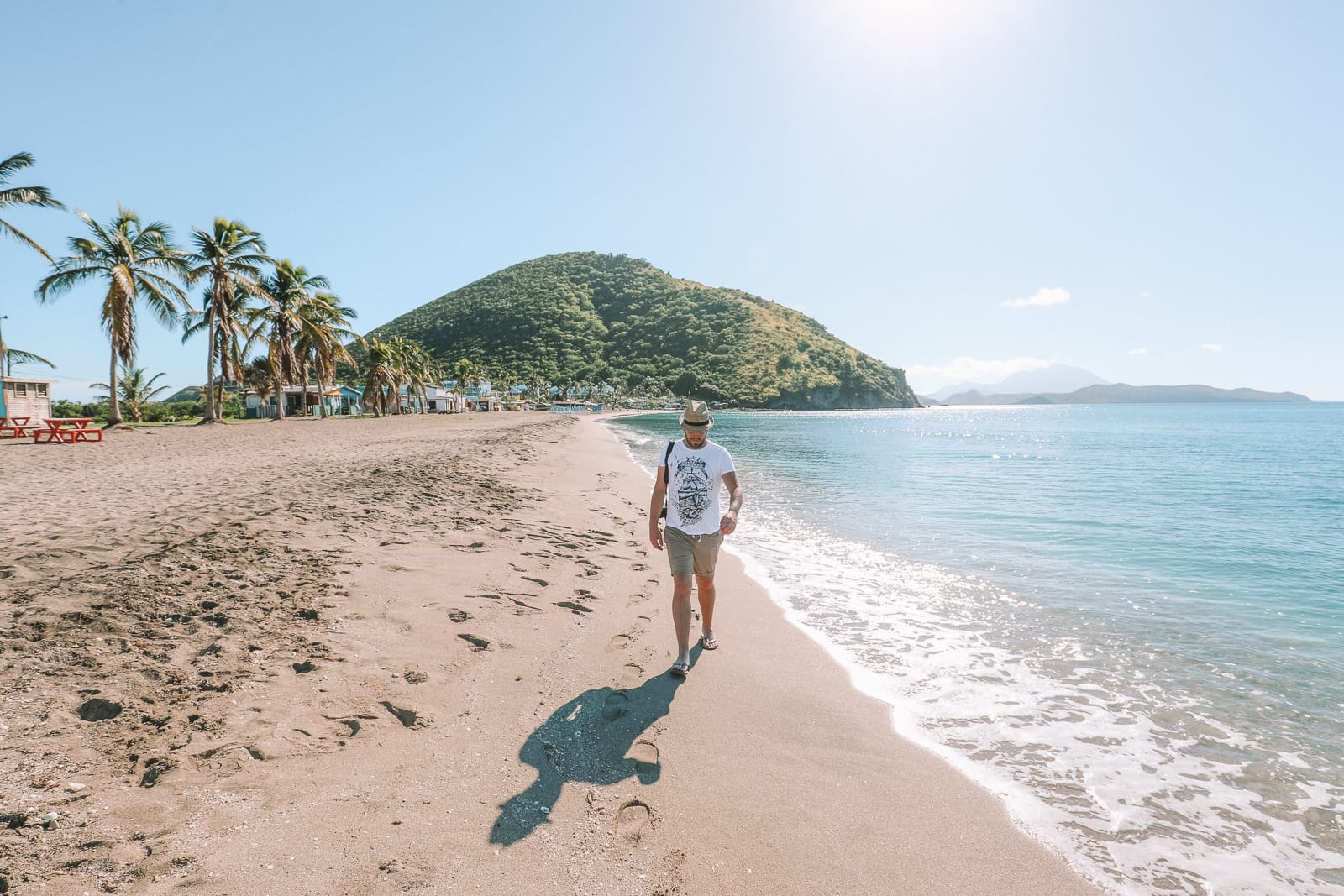 After a quick jaunt on the beach, we were picked up by the folks Mad Max dune buggy which couldn't have been a more appropriate name. (*I thought it was from the movie but turns out it was named after the owner's wife – Maxine.)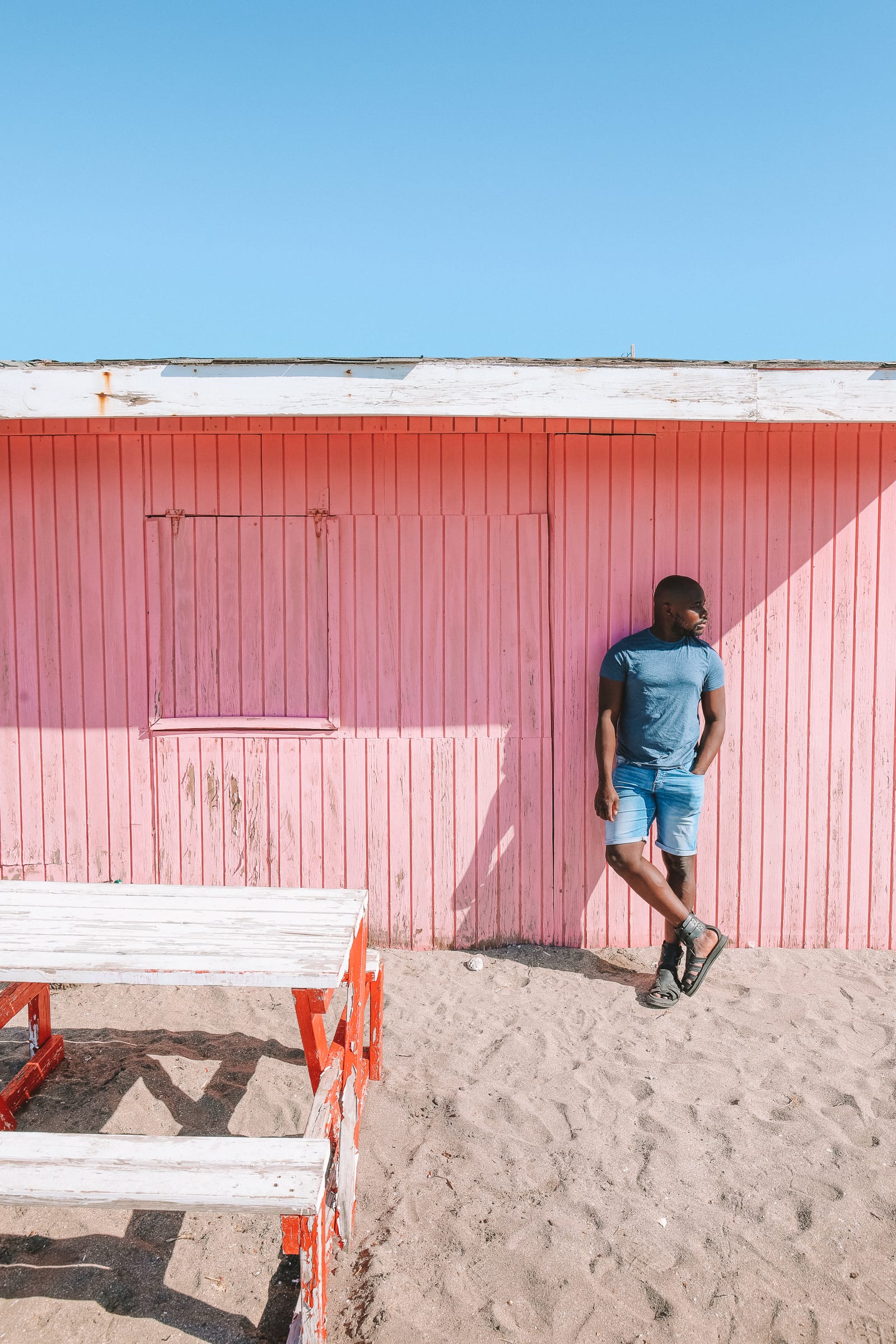 We had a few practise laps before hitting the roads.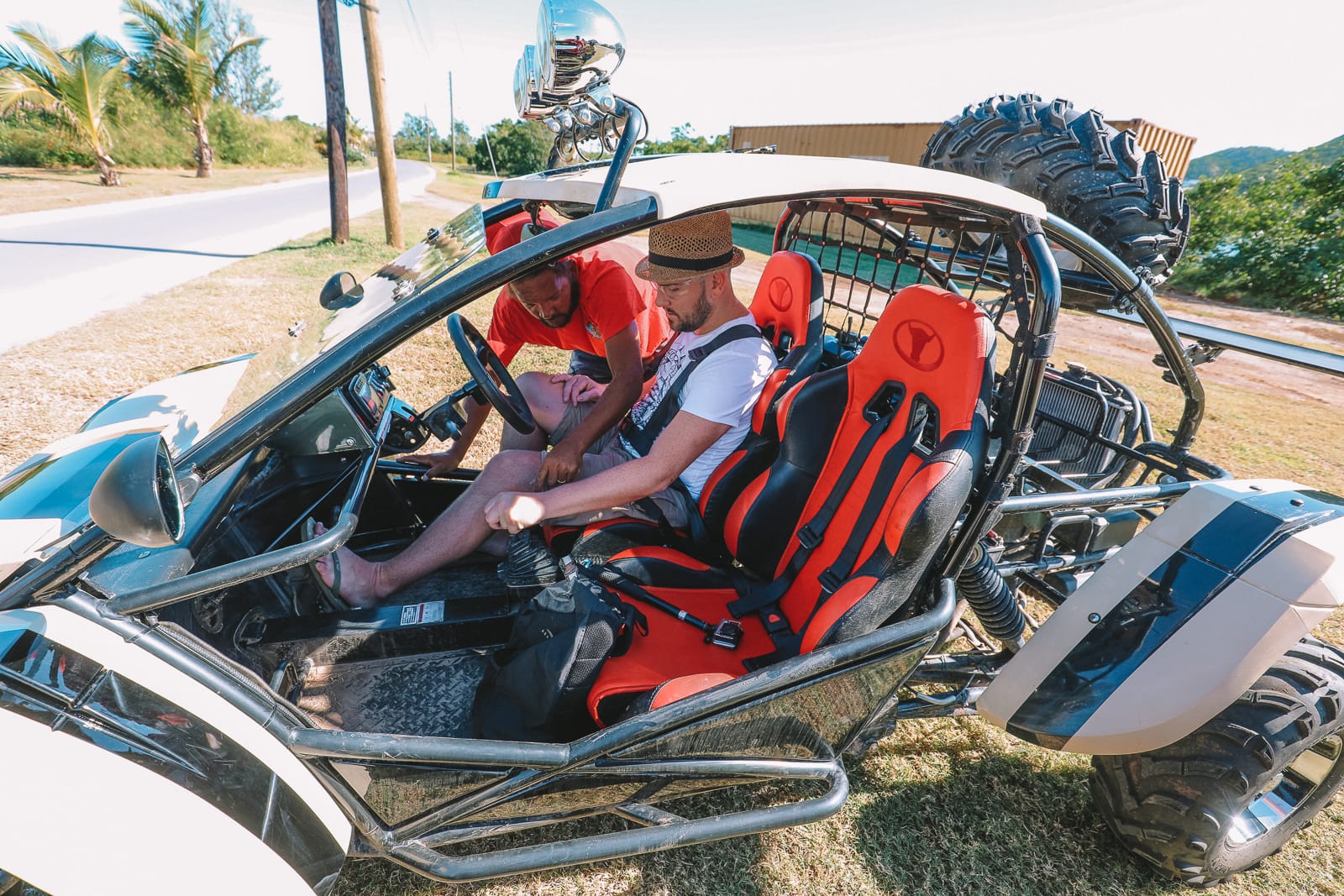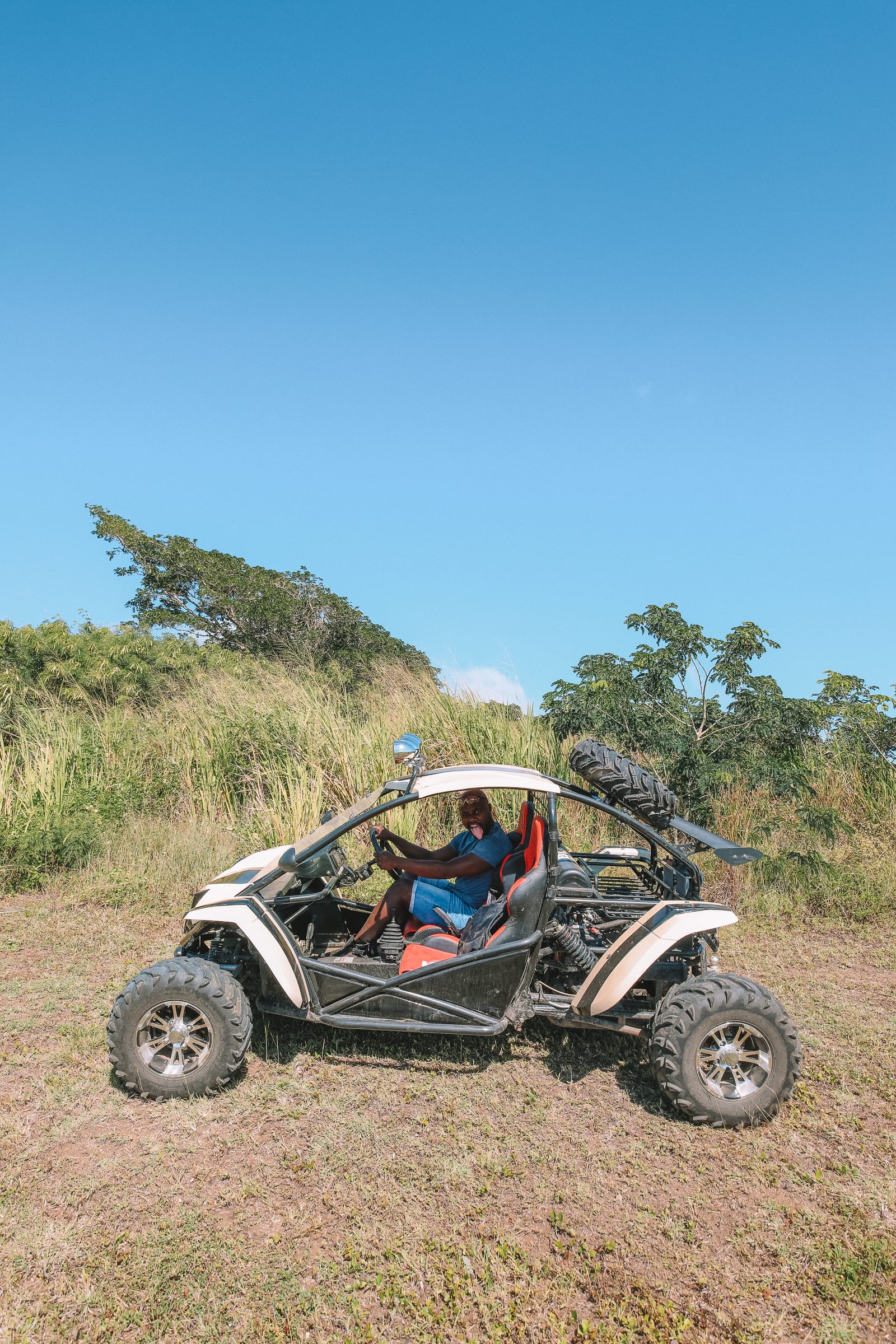 Dune buggying on St Kitts definitely feels like you're in a Mad Max movie – in addition to being a great way to see the island of course! You start off on regular paved roads and before long, you're off-roading it on dirt tracks in the countryside and through the rainforest.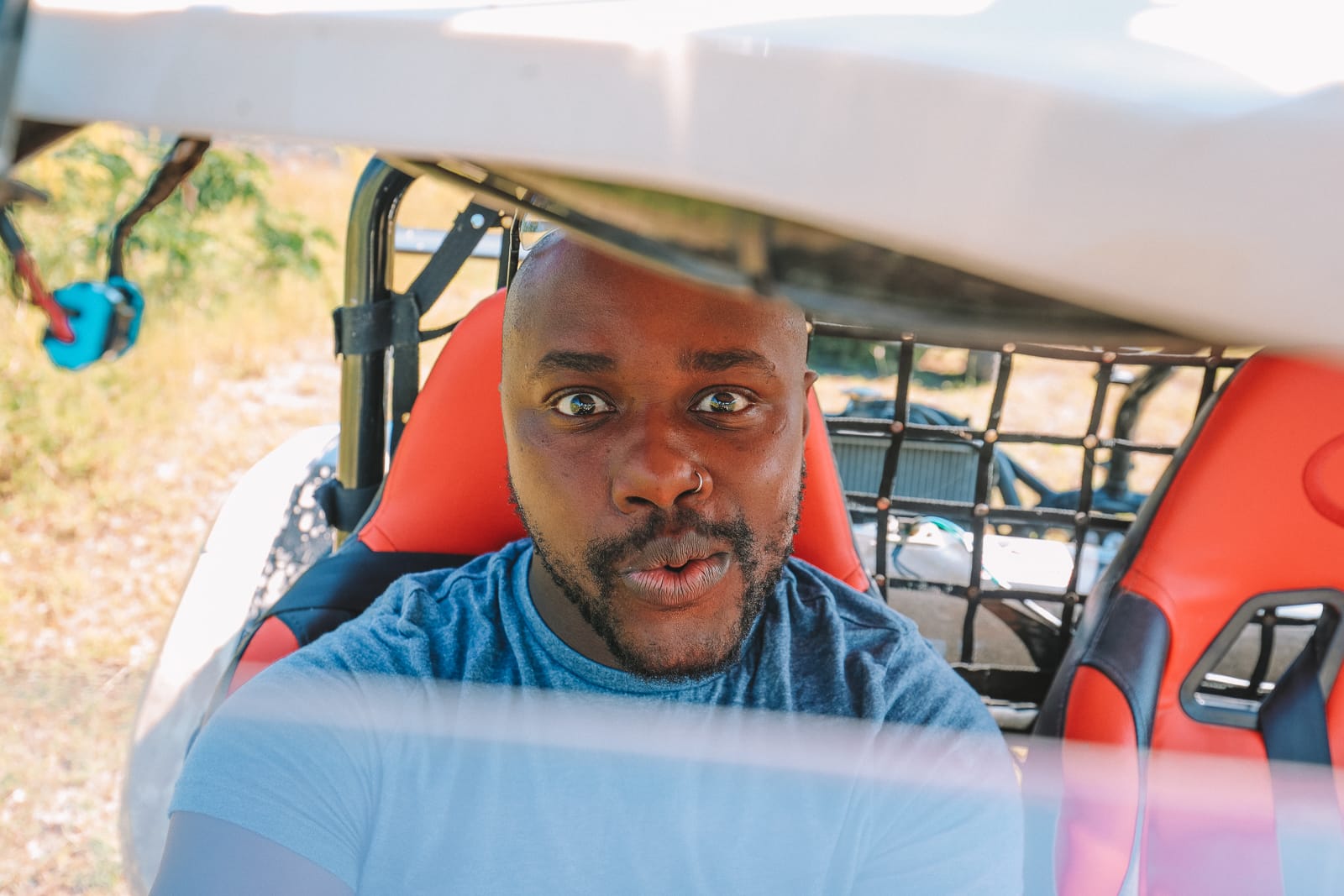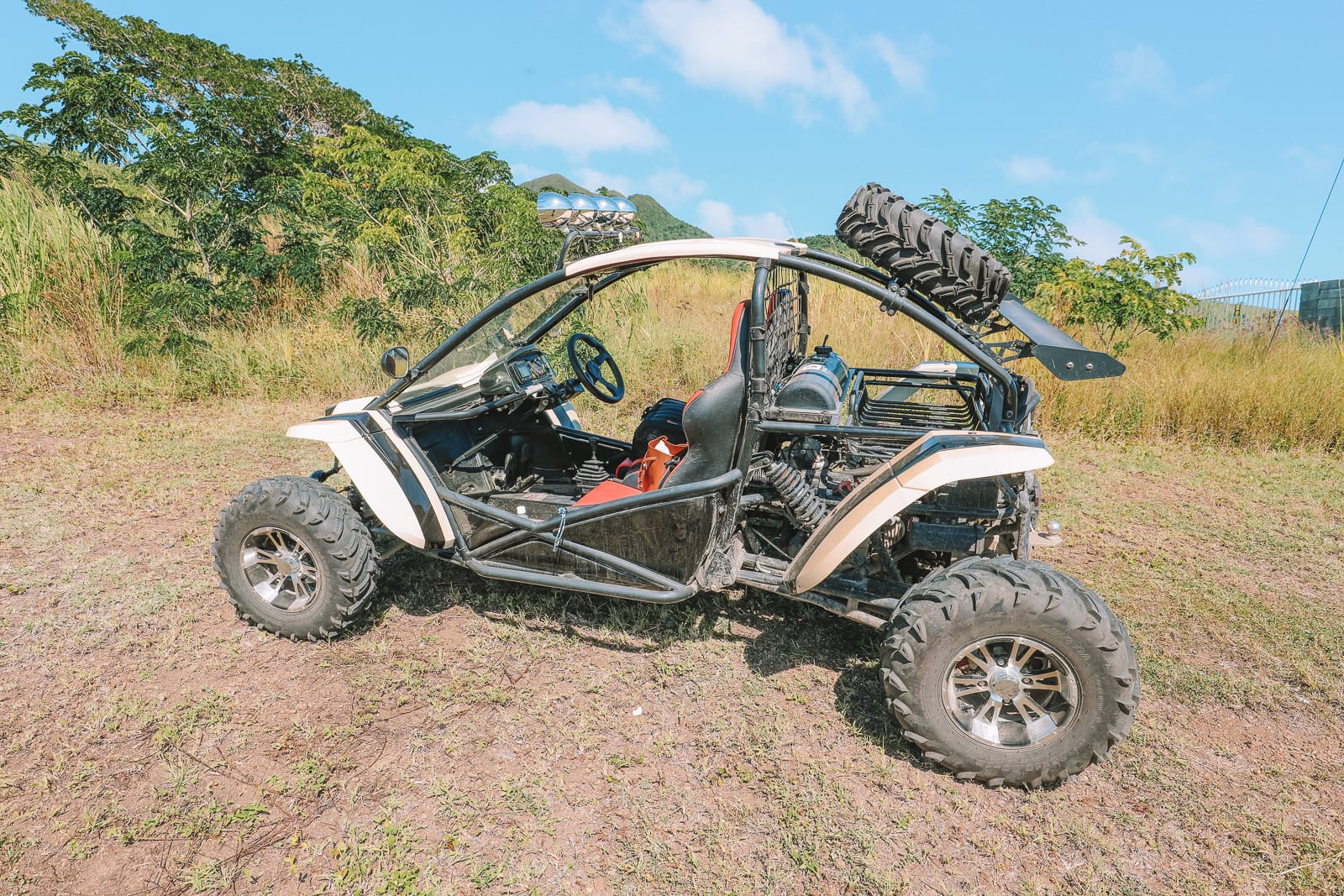 Oh, and you'll also get very covered in dust – ergo the whole Mad Max feel so it's probably best to avoid wearing white (like Lloyd).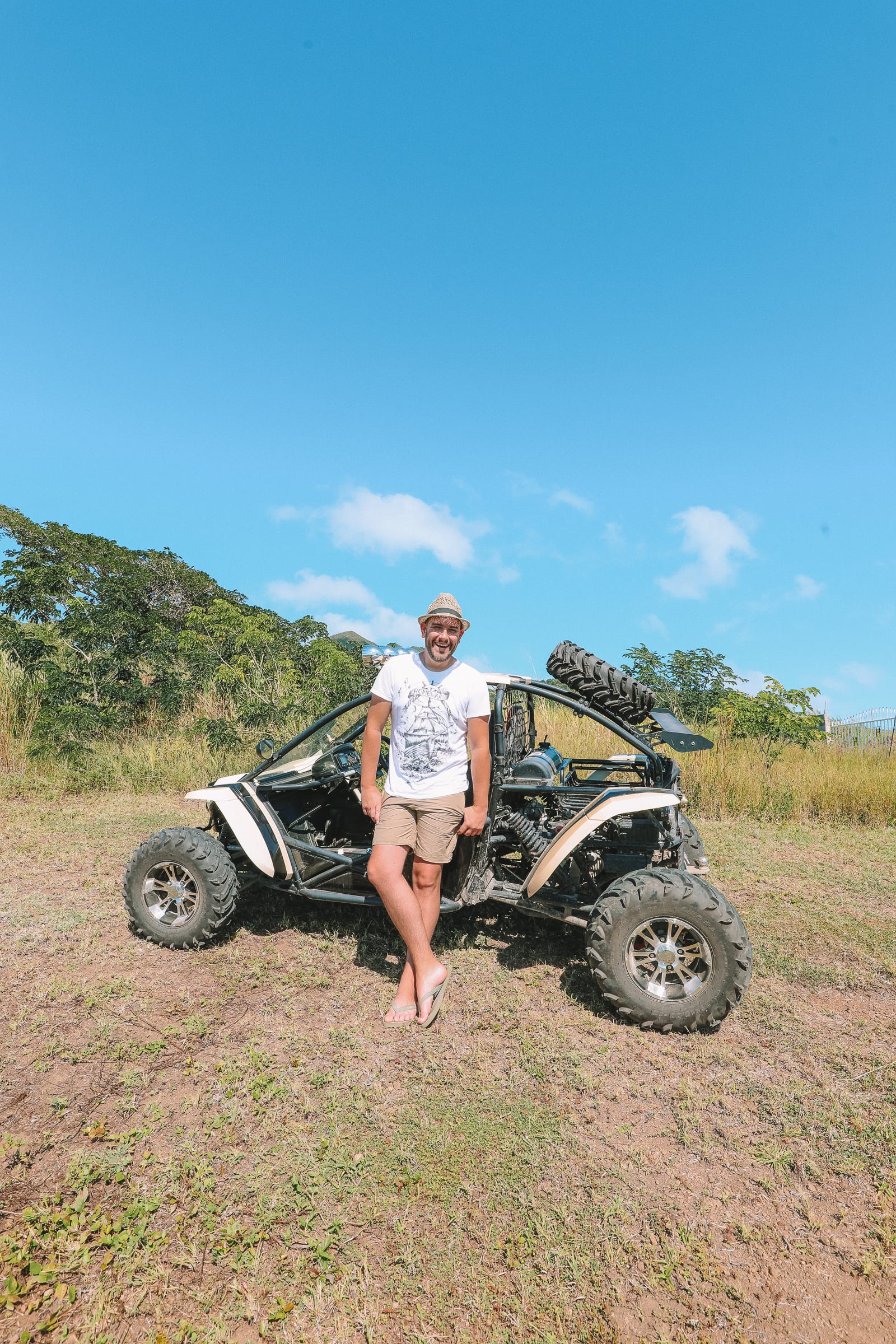 Using the dune buggies, we got to see so many little spots and villages on the island and you don't realise how much time has flown by till you hit the final stretch of your tour on the way to Reggae Beach!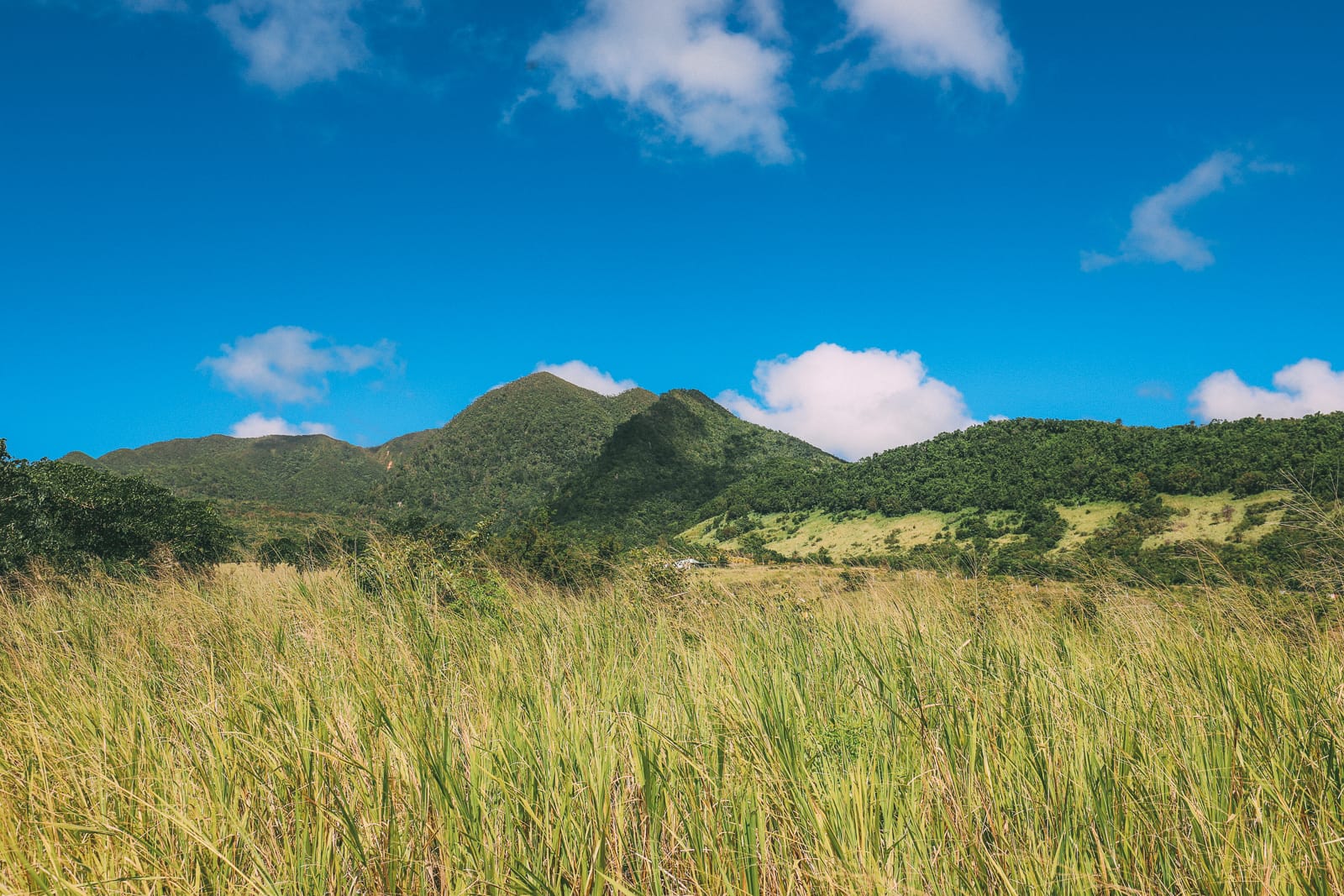 By the time we were done, I'd happily have done it all over again straight away! So. Much. Fun! You've got to give it a go when you're in St Kitts!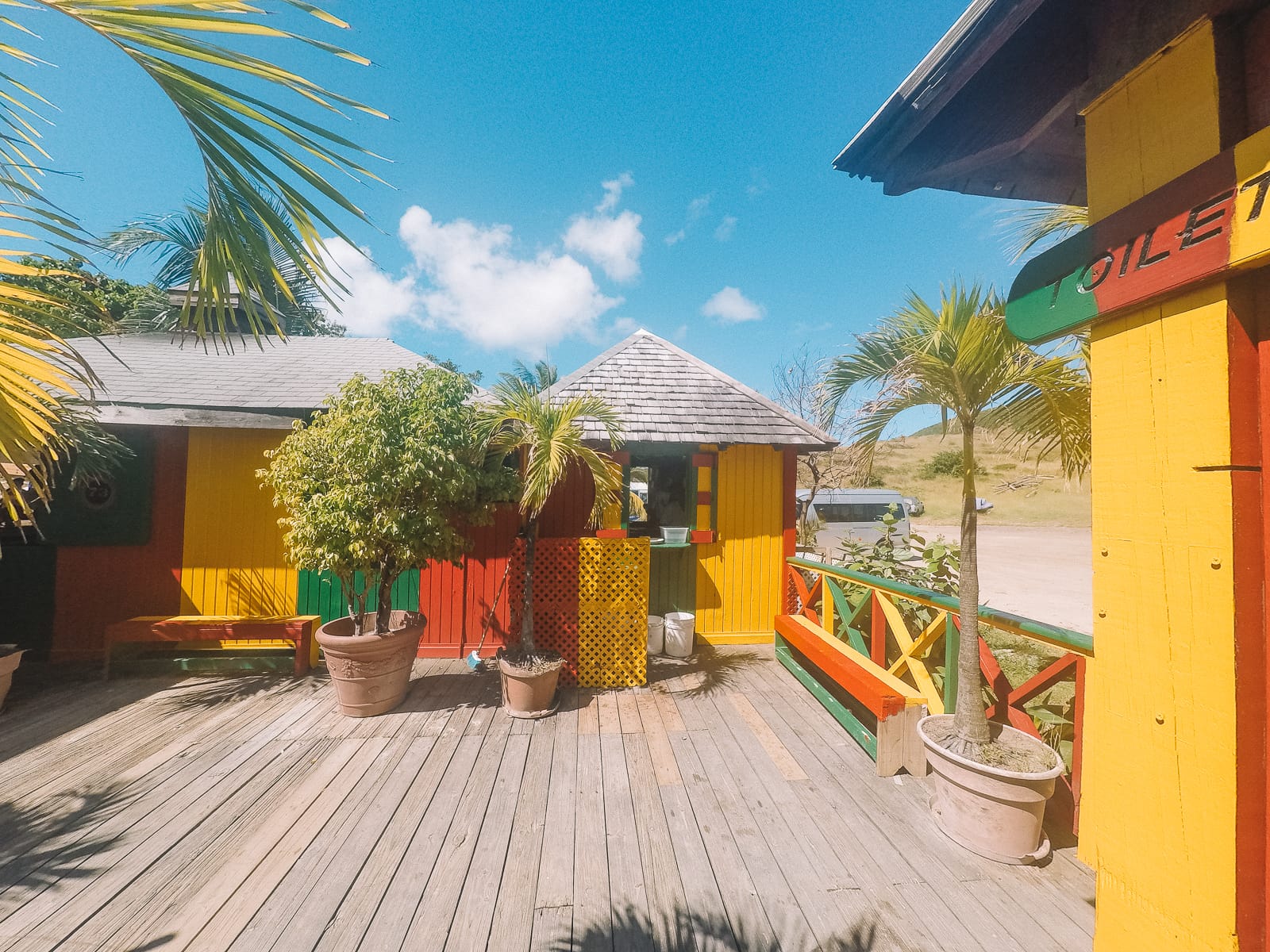 Done with Dune Buggying and having worked up quite the appetite, we headed over to Spice Mill for my umpteenth rum punch (but first one of the day – I'd been driving all day) which went down a treat with conch fritters and nachos we'd ordered to start.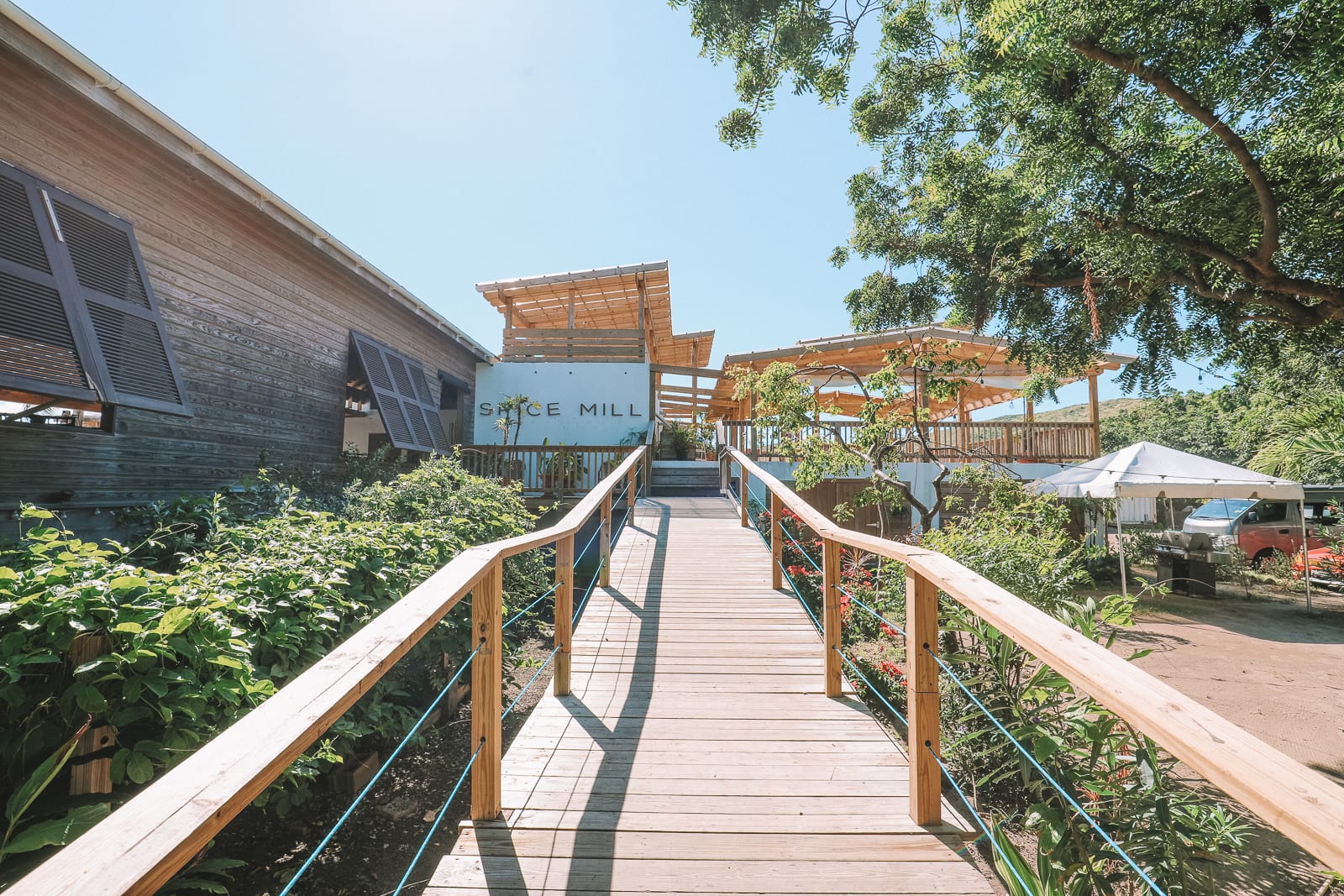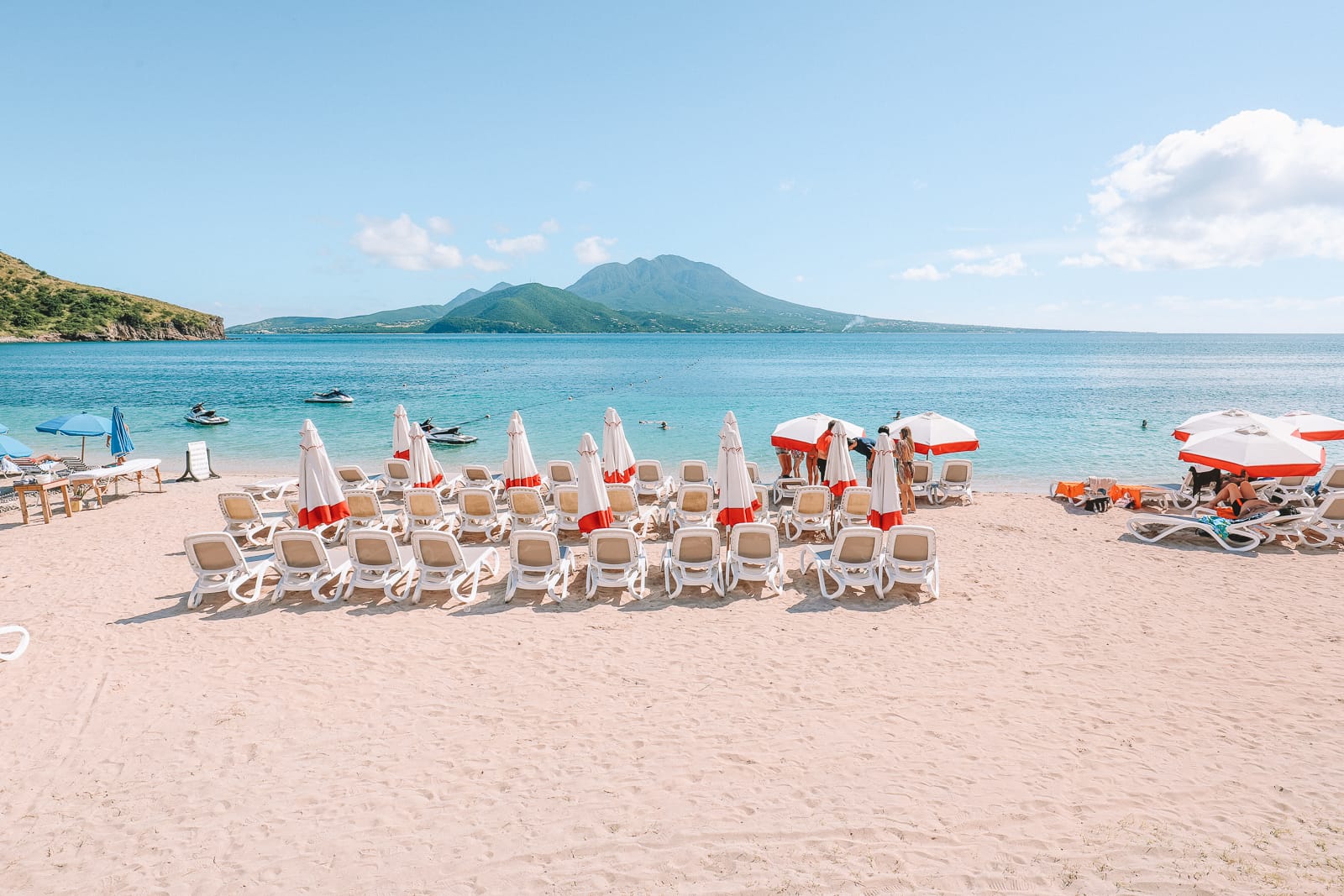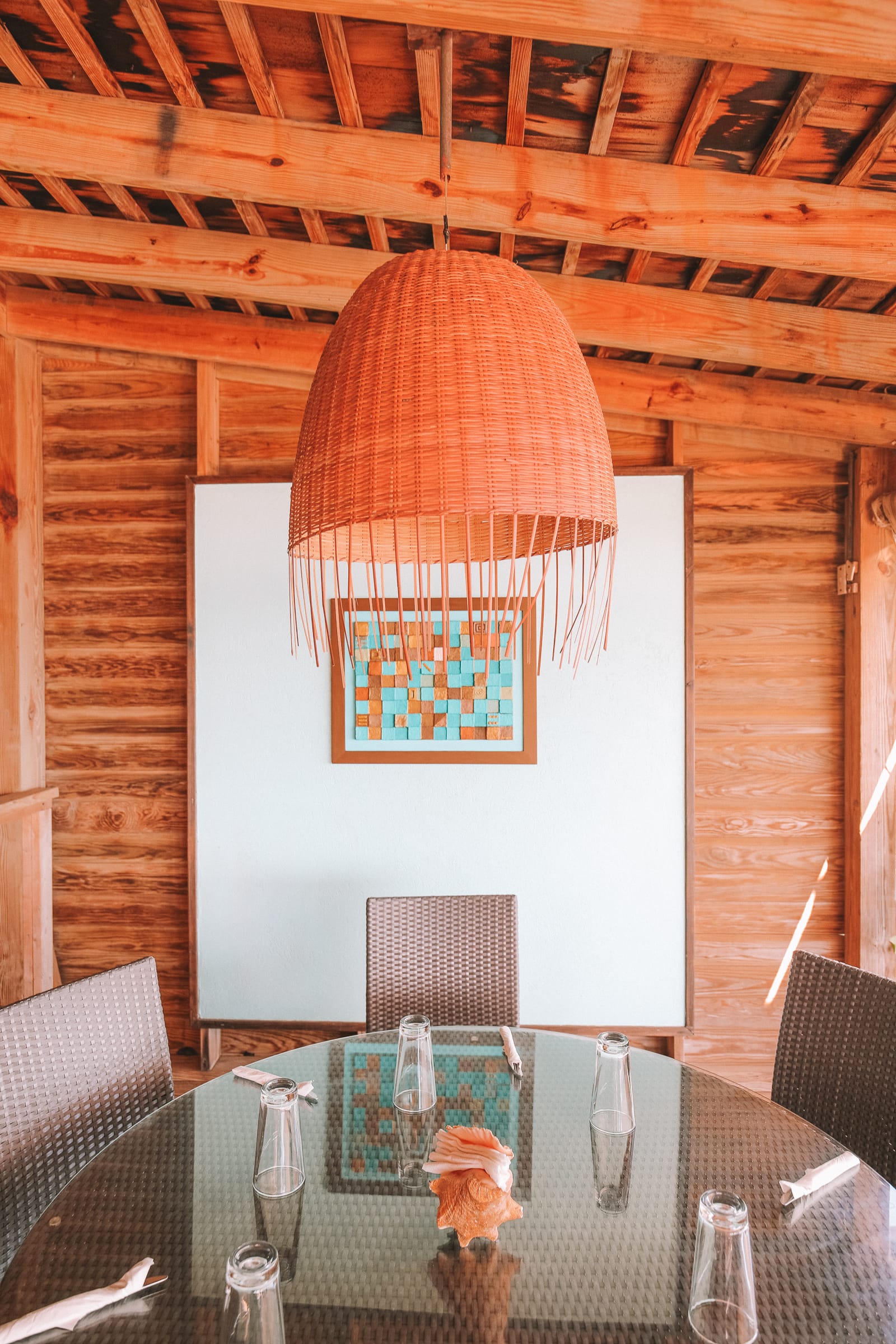 A few Carib beers were thrown into the mix along with a burger and quesadilla, along with a passion fruit something (it was definitely not a rum punch).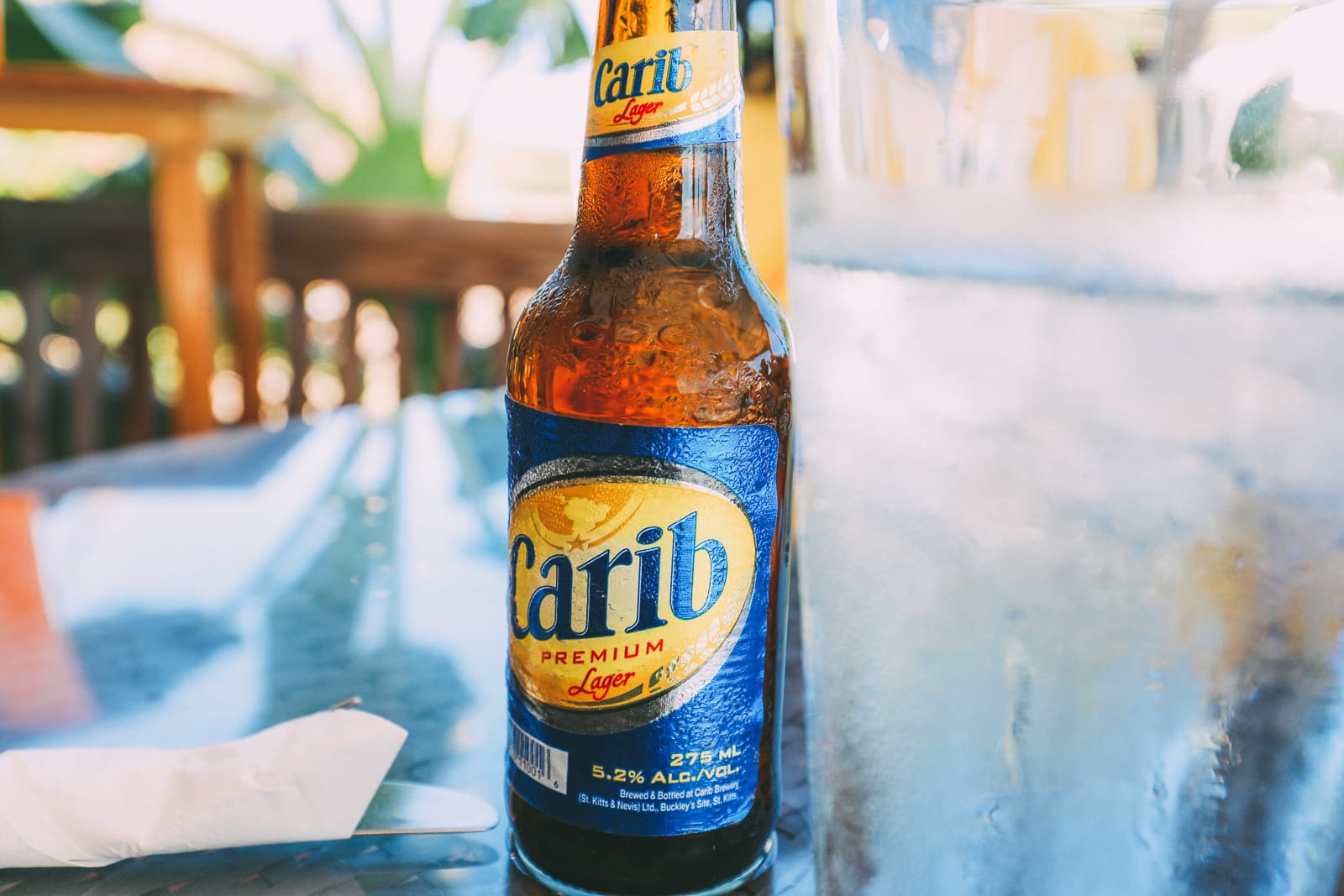 The rest of the afternoon was pretty much spent just chilling and taking in that Caribbean sunshine. I might have snuck in a few 'Zzzzz's somewhere here or there. 😉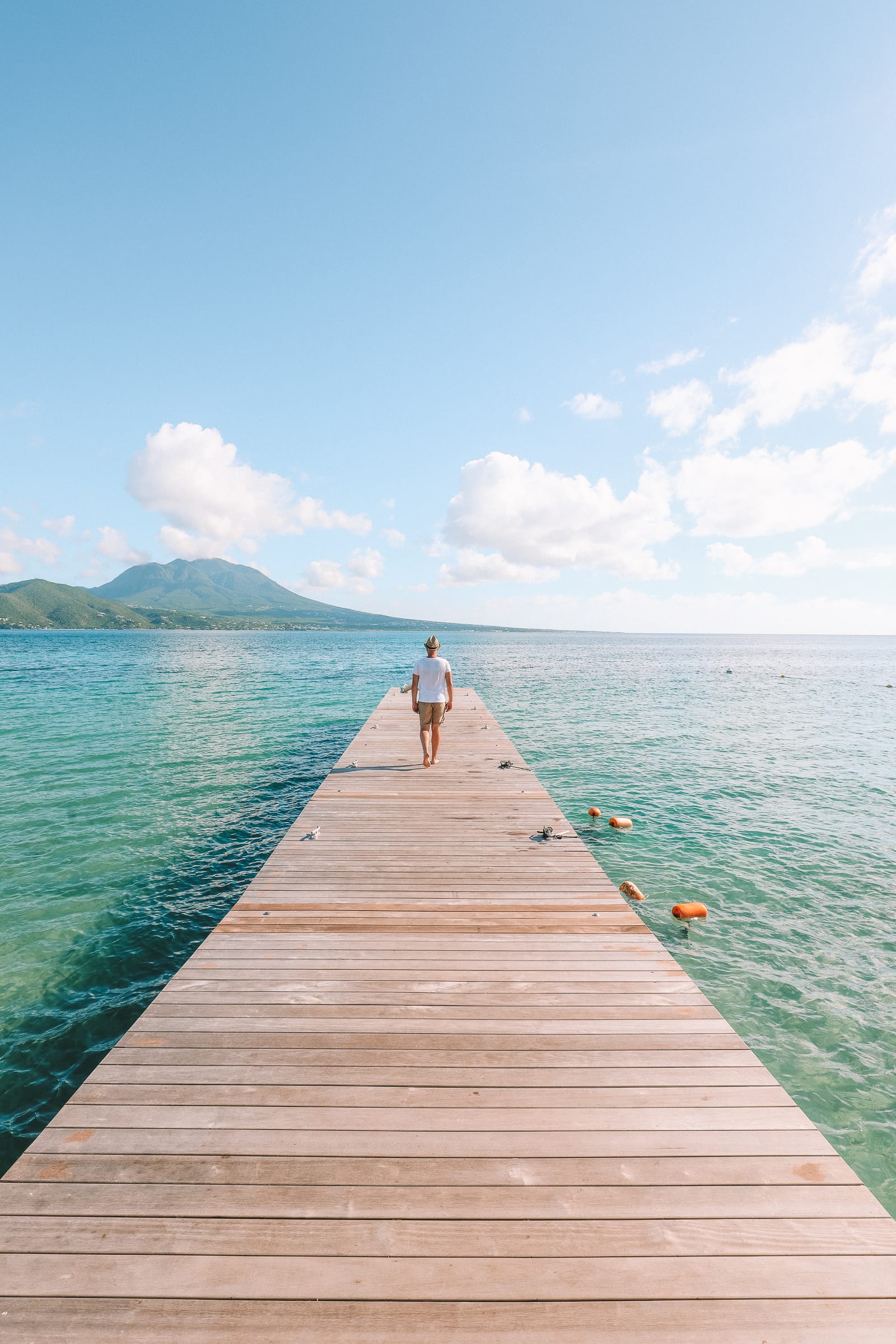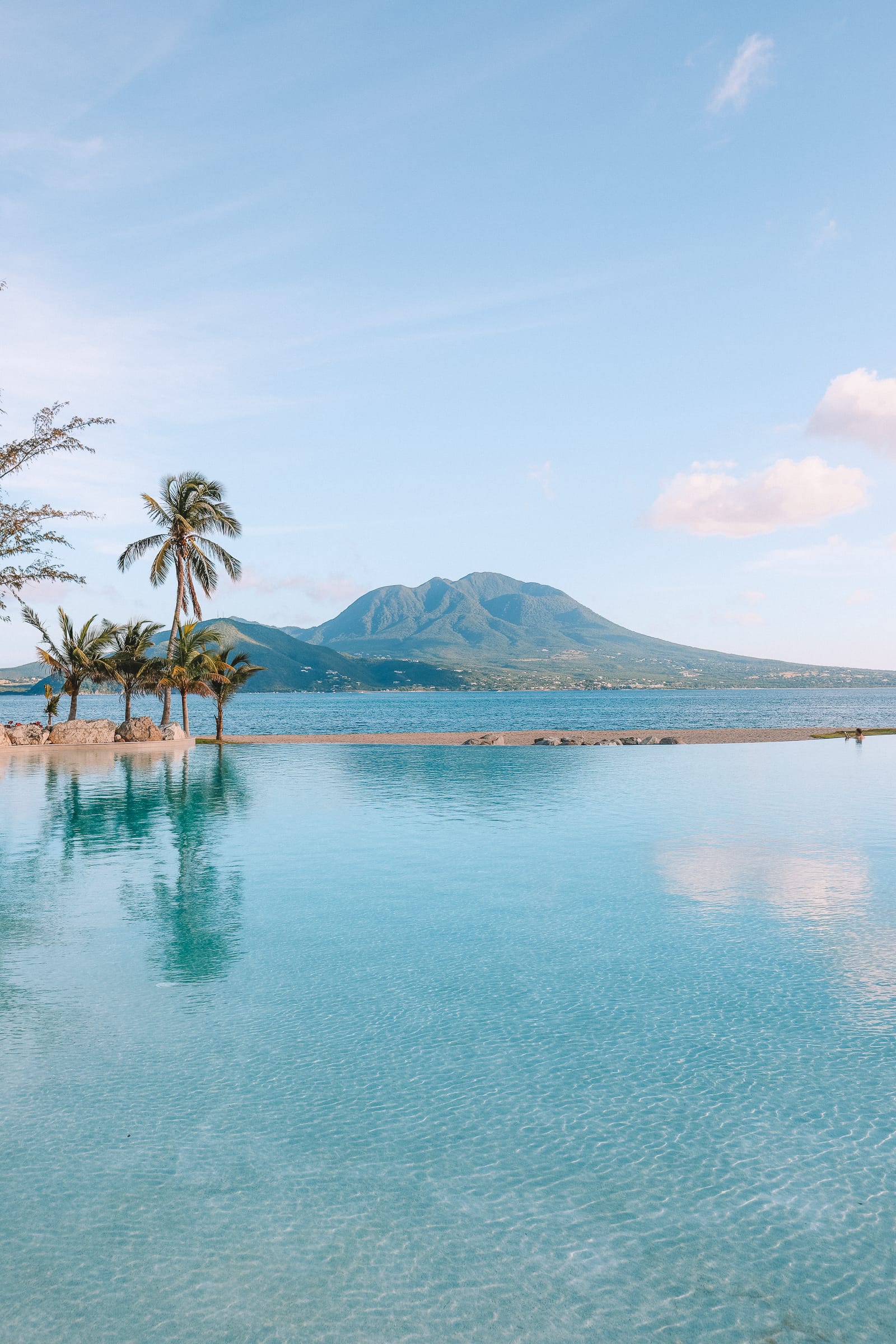 Later that evening, we headed back to Fisherman's Wharf for dinner.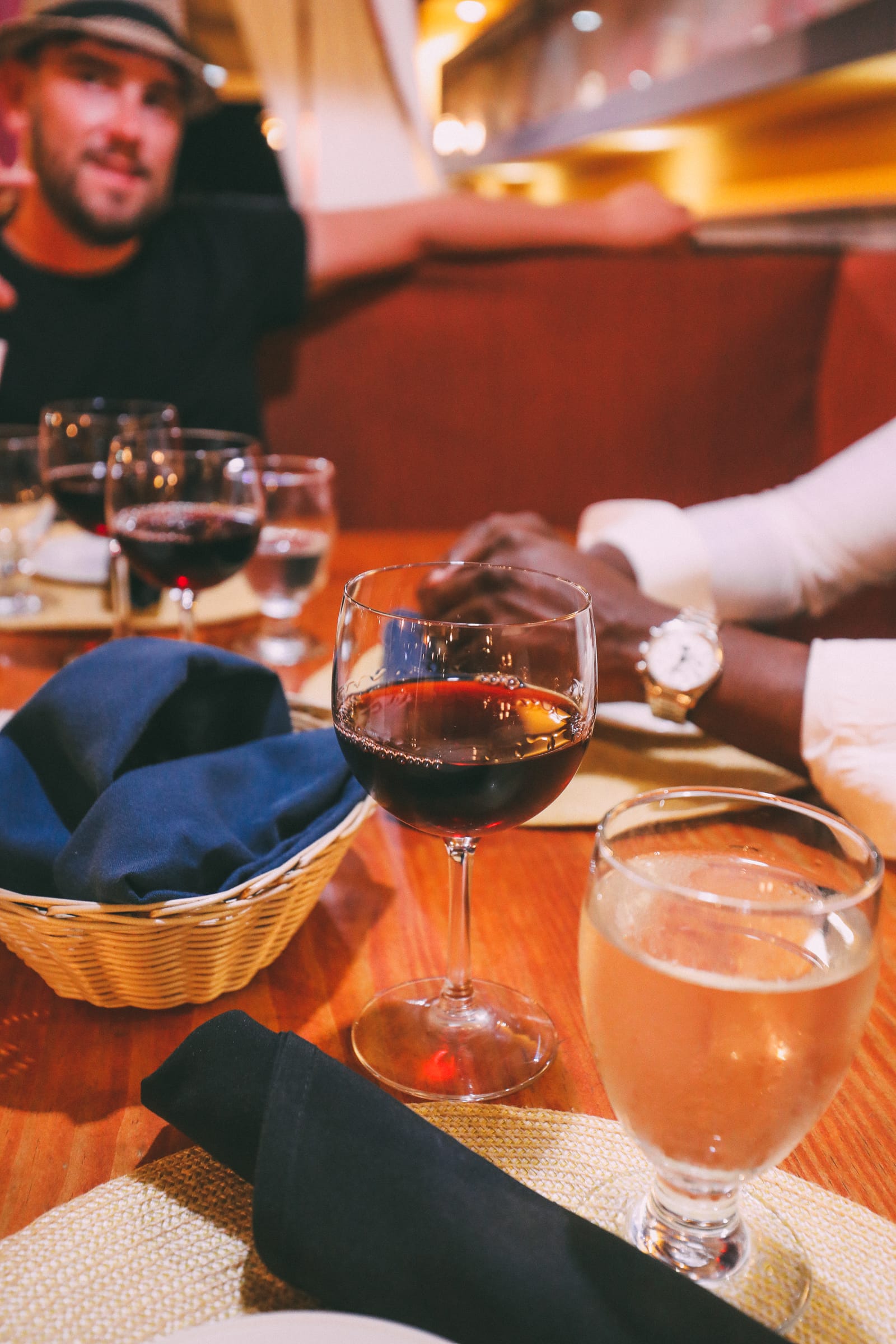 Still obsessed with conch, Lloyd ordered the conch chowder to start  – I went for the calamari…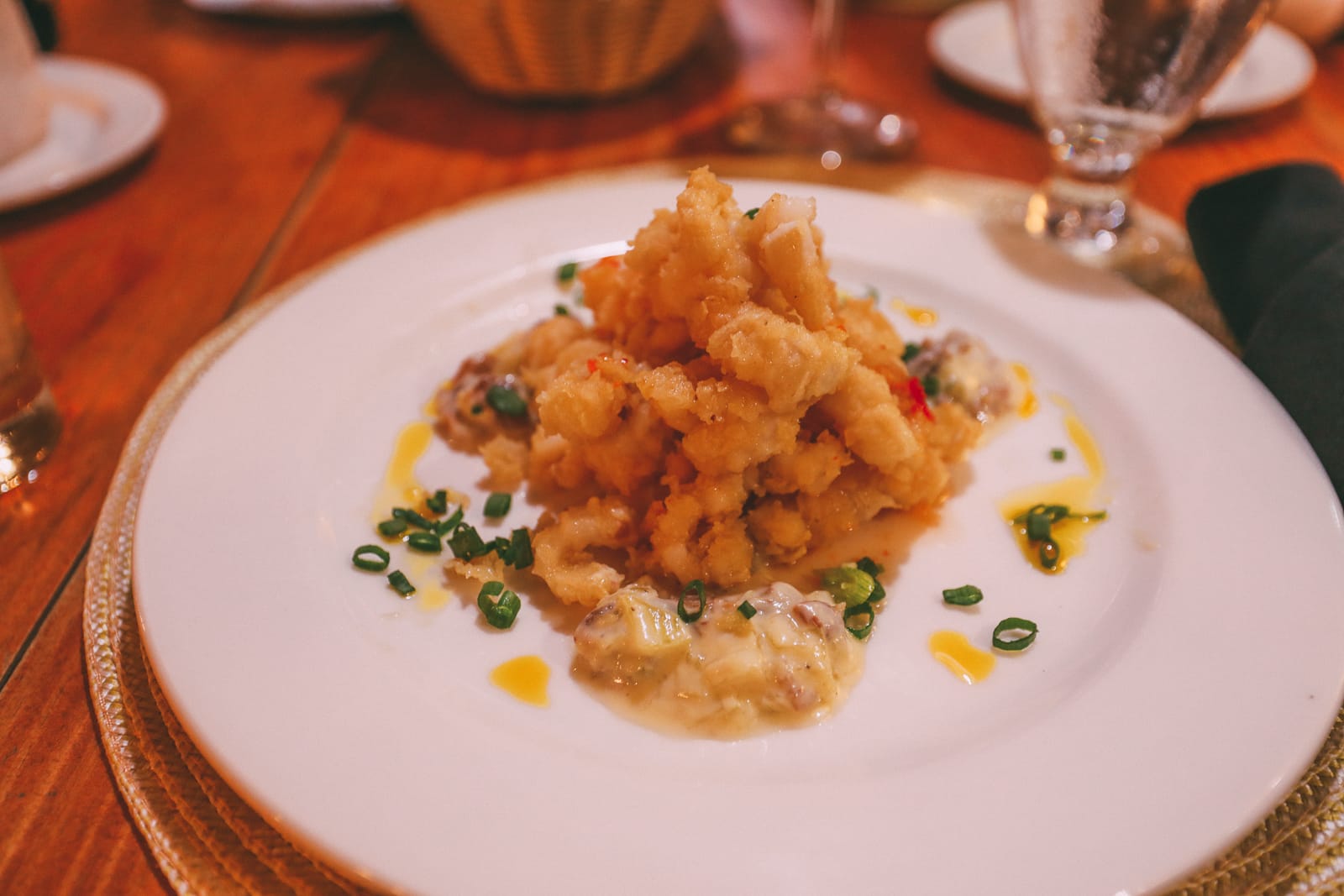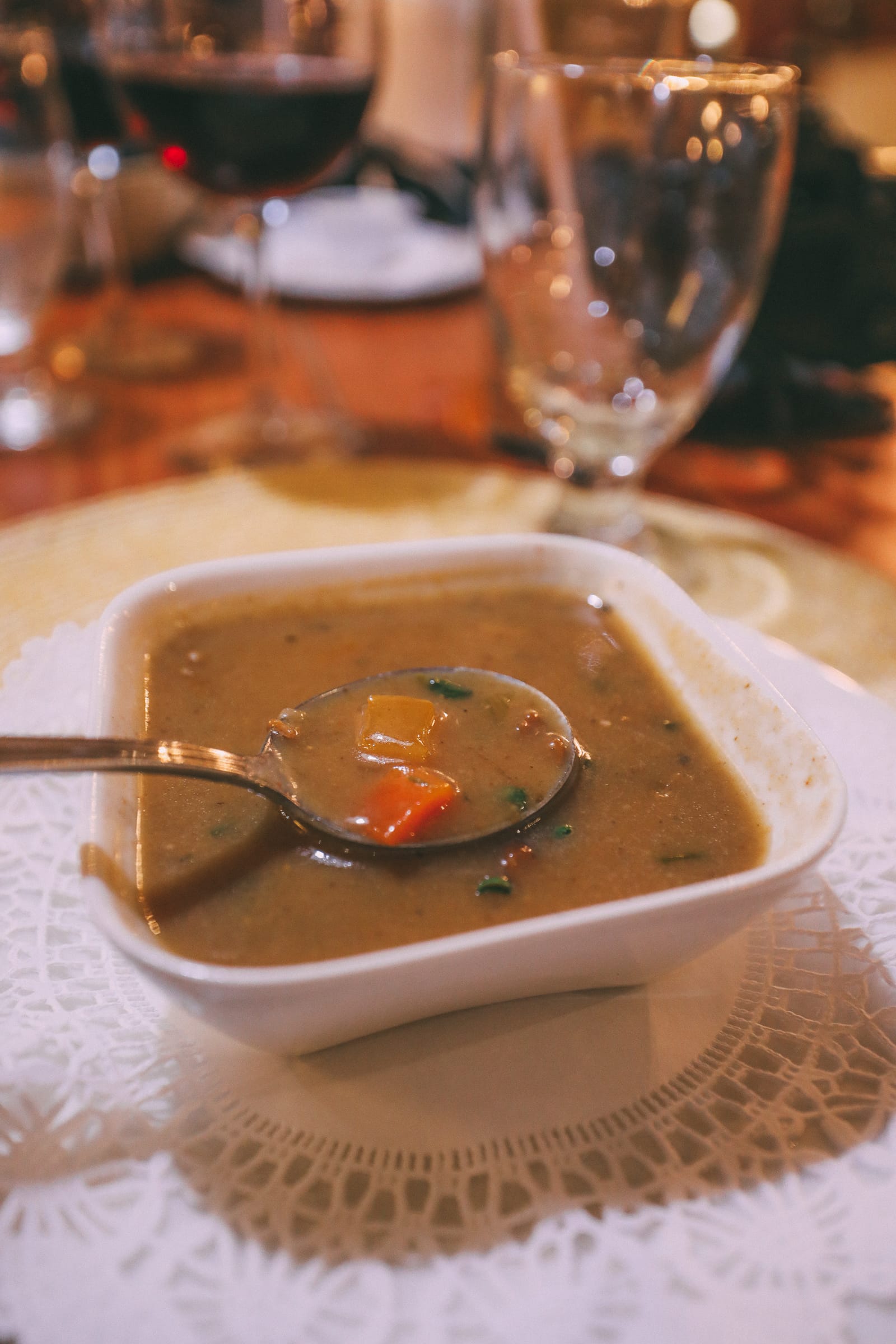 …and for mains, I went for pasta while Lloyd got the catch of the day!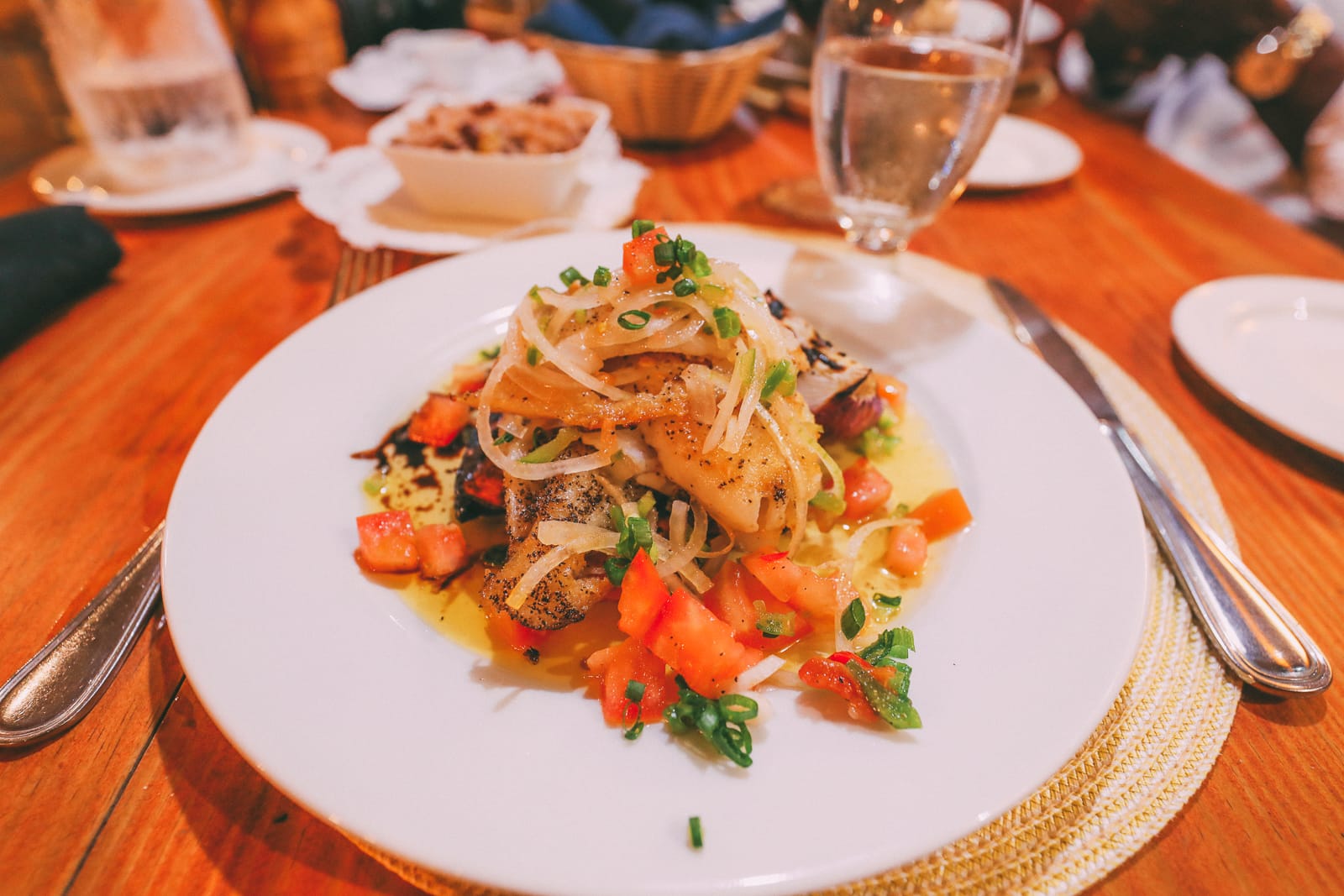 Looking back, it feels like my main achievements today, asides dune buggying was pretty much eating my way around the island and I'm very okay with that (I'm lying, I'm more than okay – I'm super pleased with it). It's not a Caribbean holiday after all if you aren't knee deep in delicious food. 😀
---
No images found!
Try some other hashtag or username
---
---