Norway is one of those countries whose beauty constantly surprises me! I know part of it is down to my expectations (it gets really cold and dark over winter, it's very expensive…and so on and so forth) but I wasn't expecting to find myself falling in love with it more and more each time I go back! Norway has some stunningly beautiful natural sights and so if you find yourself in (or even thinking about) Norway – here are a few places you should visit!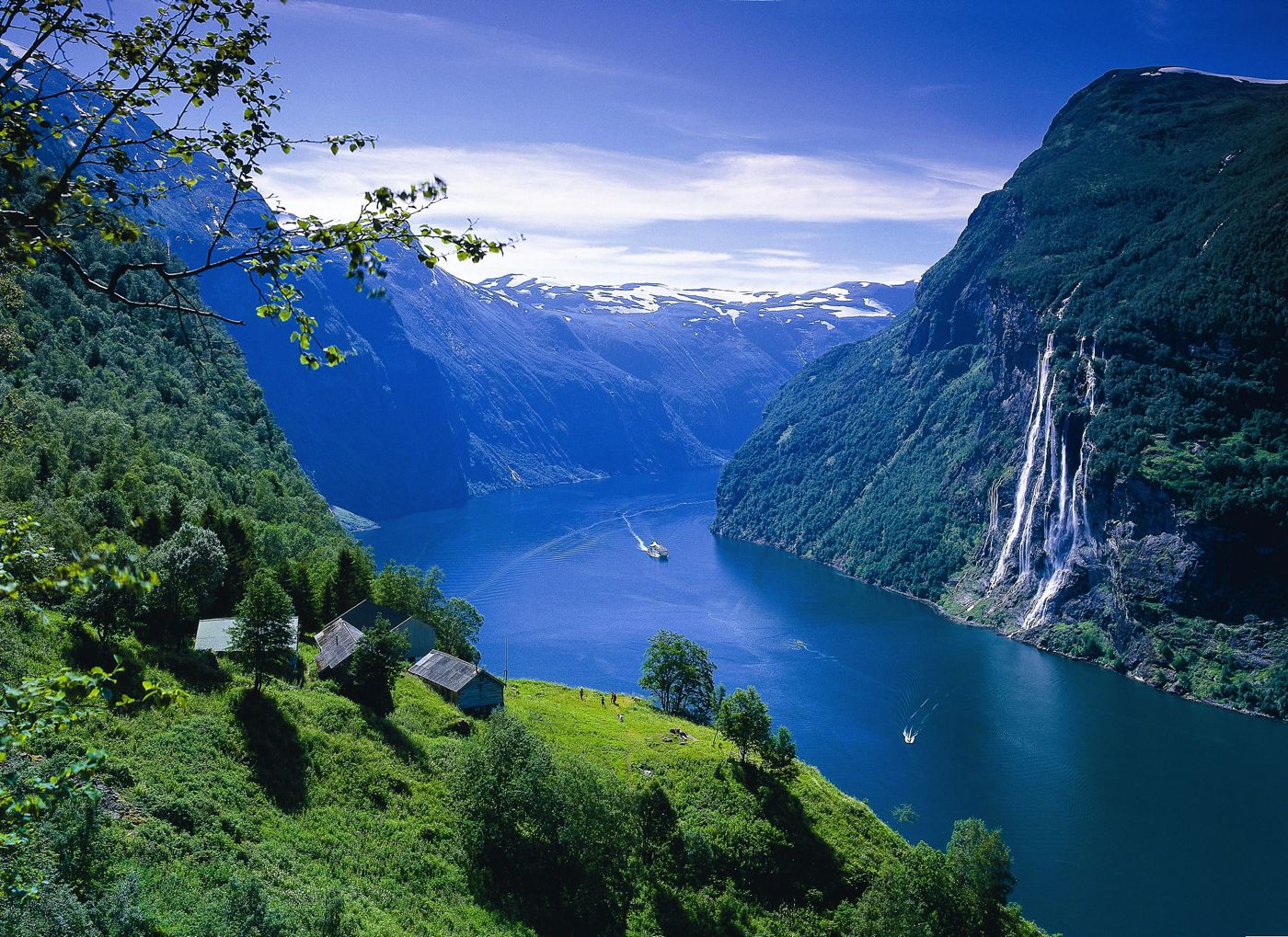 1.) Geirangerfjord: This Fjord (inlet of water surrounded by very high cliffs) is absolutely amazing! Norway is known for it's FJords and Geirangerfjord is definitely one of the best Fjords to visit when you're in Norway. (Just look at that photo and tell me you're not even the slightest bit interested… 😉 )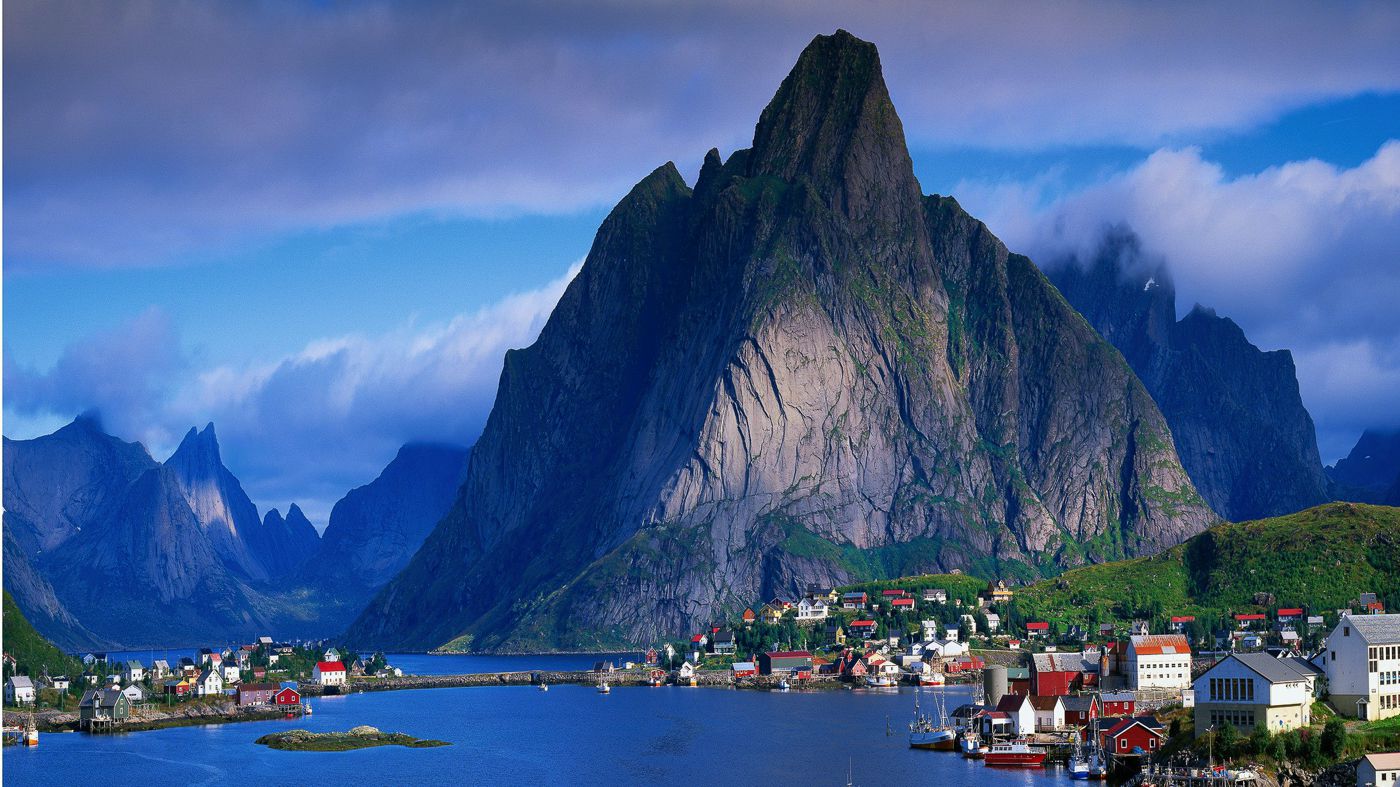 2.) Lofoten: This archipelago (collection of islands) is not a stranger to Hand Luggage Only! We've gone on and on about how much we love it here on this post about places you probably hadn't heard of but should visit and are still fascinated by it. It's a great location for surfing (bet you didn't think Norway would be a place to go surfing it) and has an abundance of spectacular wildlife to look out for when visiting!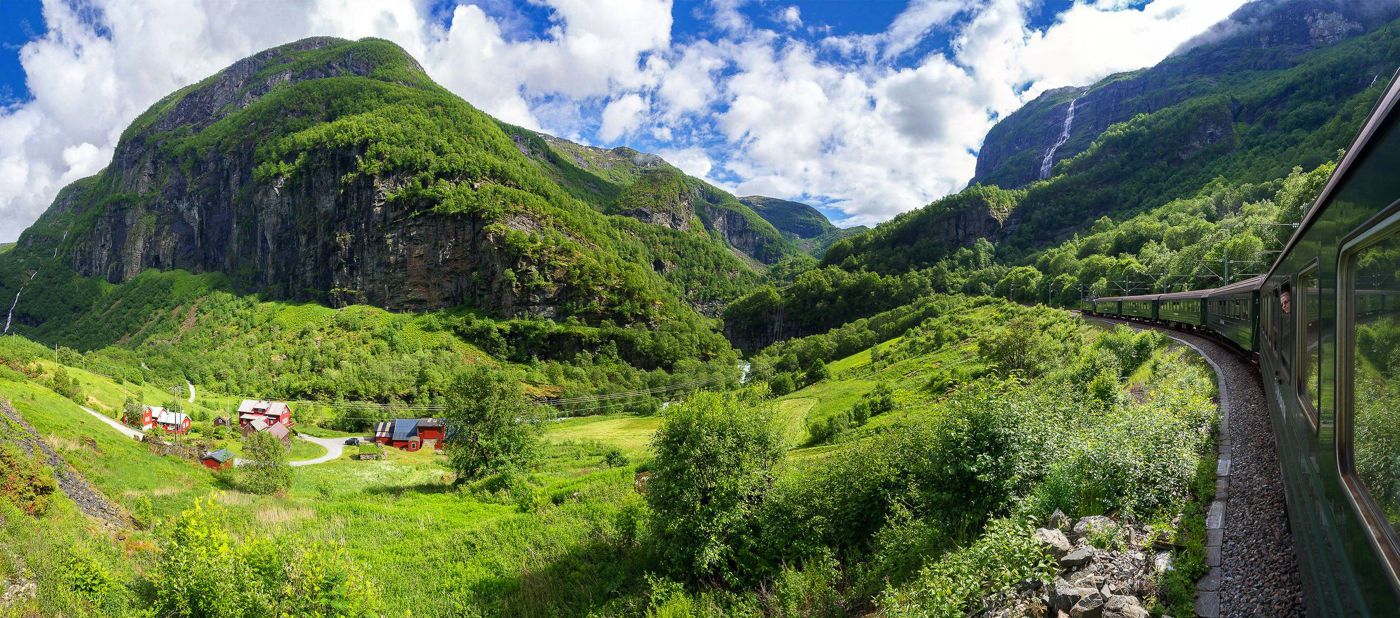 3.) Flam Railway: Okay, this isn't as much a place as it is a thing to do but this train takes you across some of the most picturesque sights in Norway and you go zooming past villages and mountains truly take in some of the best natural beauty that Norway has to offer.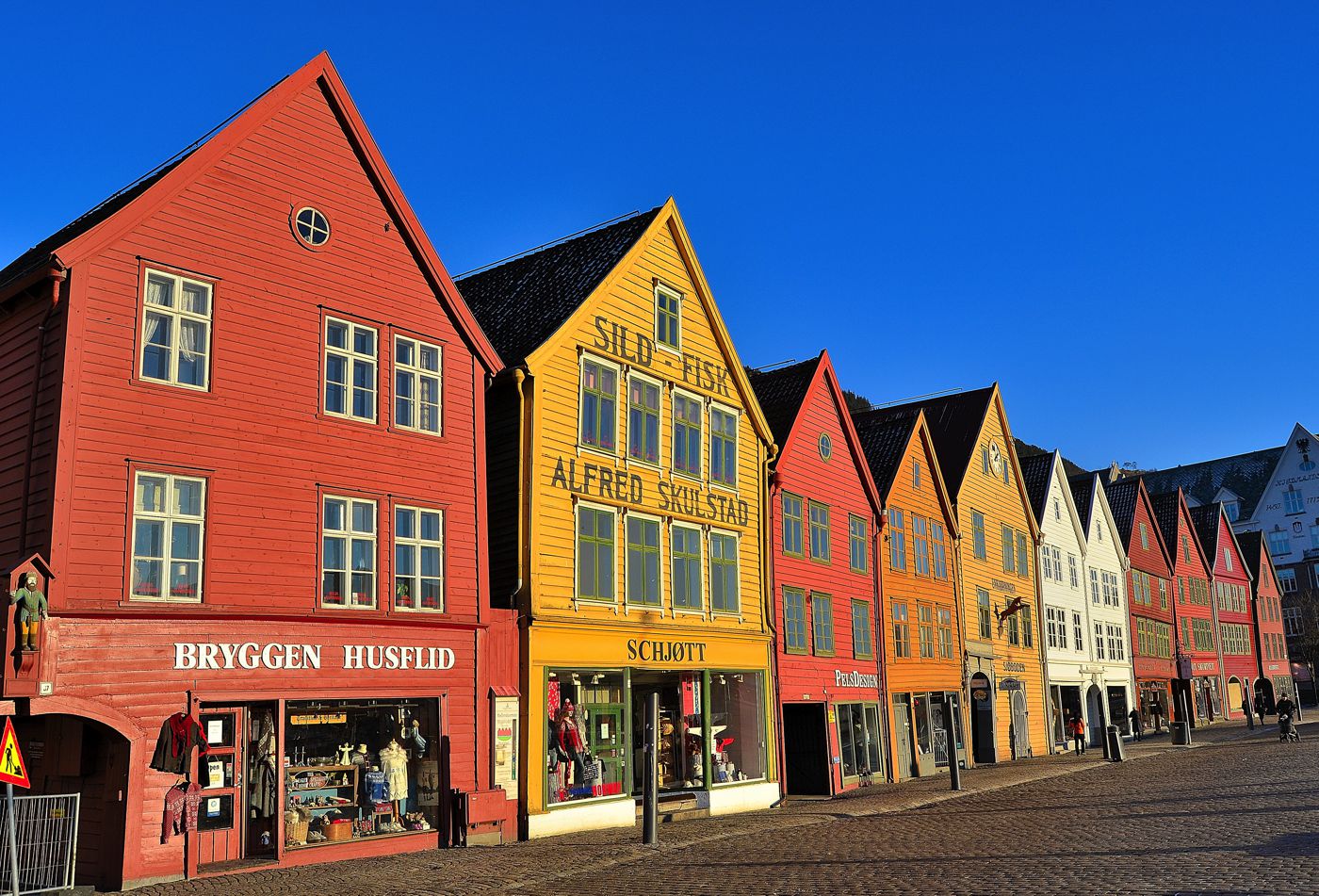 4.) Bryggen: This UNESCO World Heritage site is a wharf which has a long history in Norway as the office of the "Hanseatic League" and is of deep cultural and historical significance to Norway's fishing and trading heritage! The buildings are also very characteristic of the town and a must-see!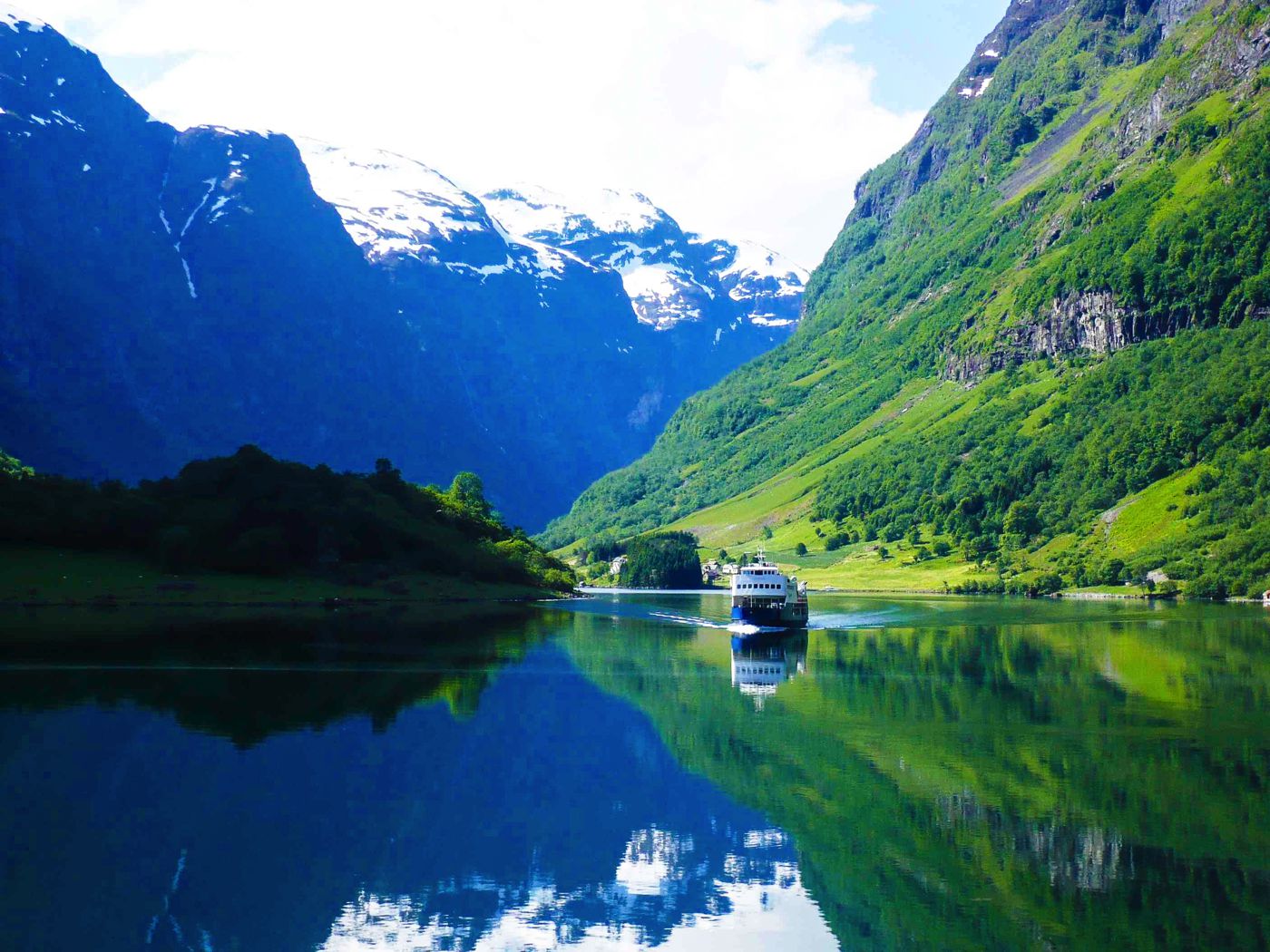 5.) Naeroyfjord: This is also another great Fjord to visit in Norway and is also a UNESCO World Heritage Site (along with Geirangerfjord mentioned earlier).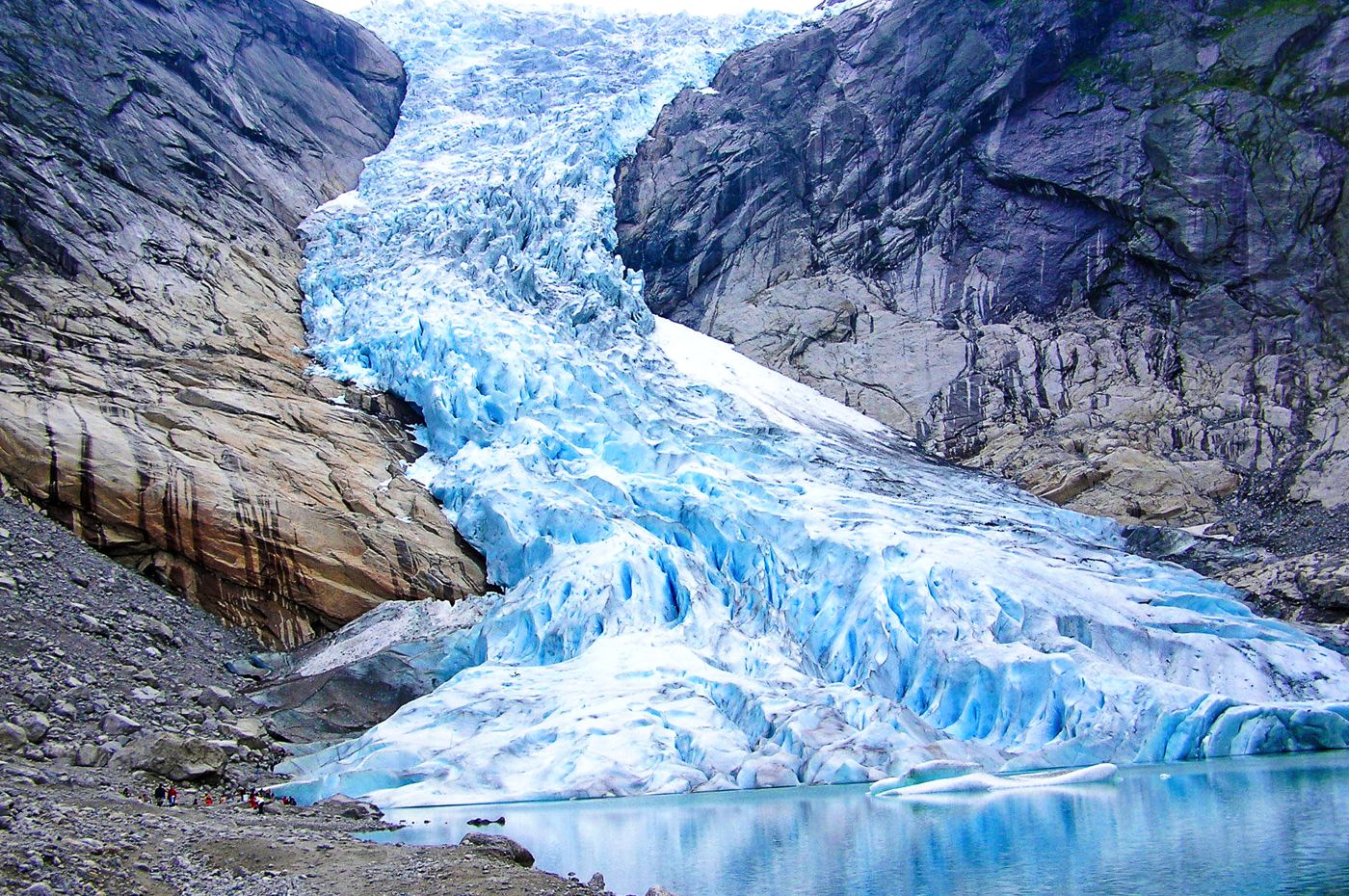 6.) Briksdalsbreen: This is part of a larger glacier but is one of the most accessible parts of the glacier. The impressive things about glaciers is how these blocks of ice have been there for 1,000s of years and still not melted (I think summer struggles with melting ice cream help put this in perspective for me)! I find that very impressive and it's even more so when you can easily get to one as beautiful and dramatic as Briksdalsbreen.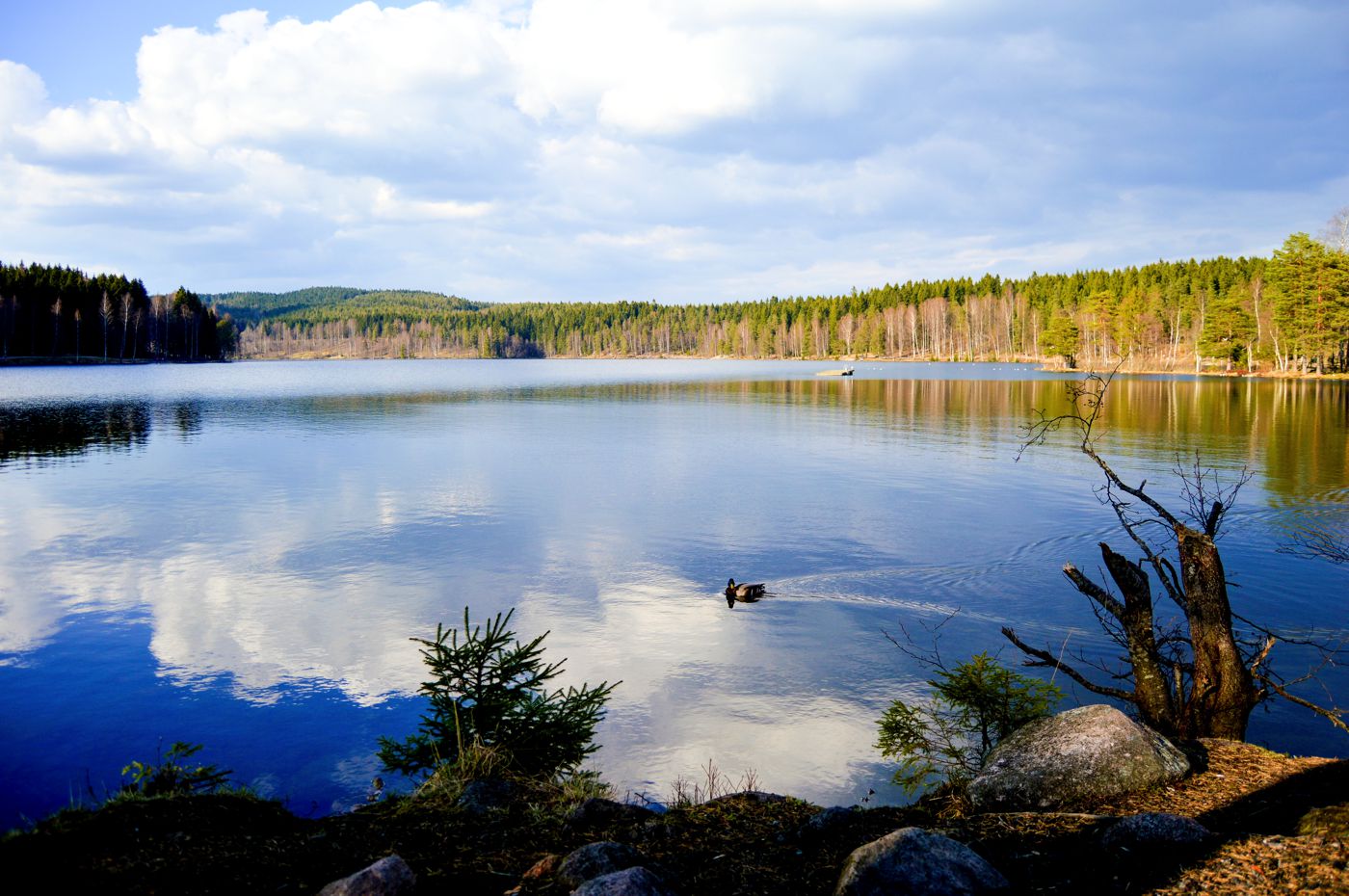 7.) Sognsvann: This lake is the picture of tranquility. It is beautiful all year round and particularly great for a dip on those long and warm Norwegian summer days!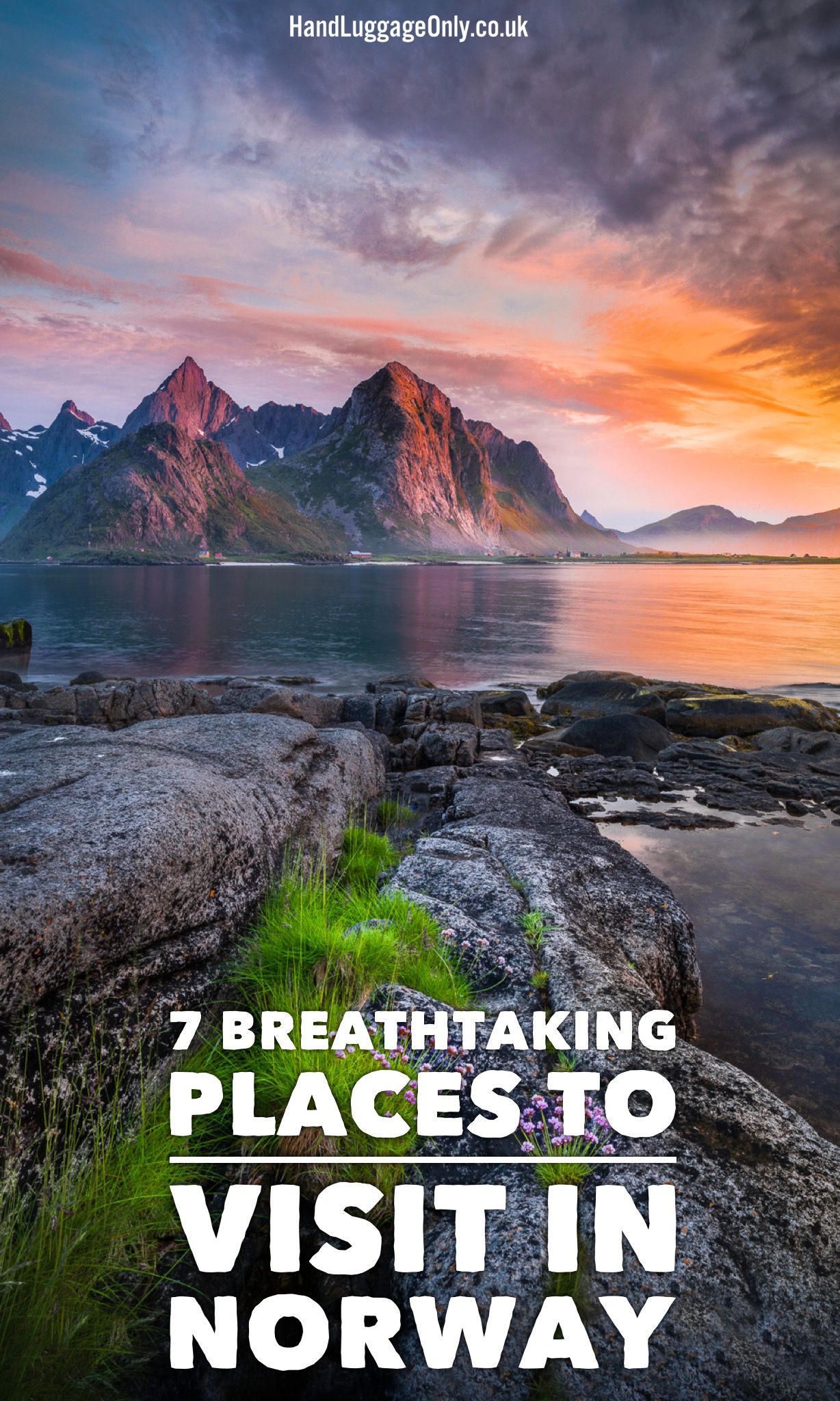 ---
---