England has some of the most spectacular castles in the world! Yes, I'm biased but I do love how there are literally hundreds of castles dotted around our cities, coasts and countryside – they are a historic representation of Medieval England, the fraught relationship that England had with its neighbours and the wealth of Royals, Lords and Gentry's.
England's history spans many thousands of years – from historic monuments such as the beautiful Stonehenge, the infrastructure built by the Romans and the charismatic soundings of the Spice Girls! 🙂 Okay, some people would argue that the latter is the least important but they have yet to listen to my iTunes library 😉
Every visit to (or within) England should incorporate a gander at some of the countries most spectacular castles. Like I said, there are literally hundreds to visit so I wanted to share my most favourite fairytale castles that are in England.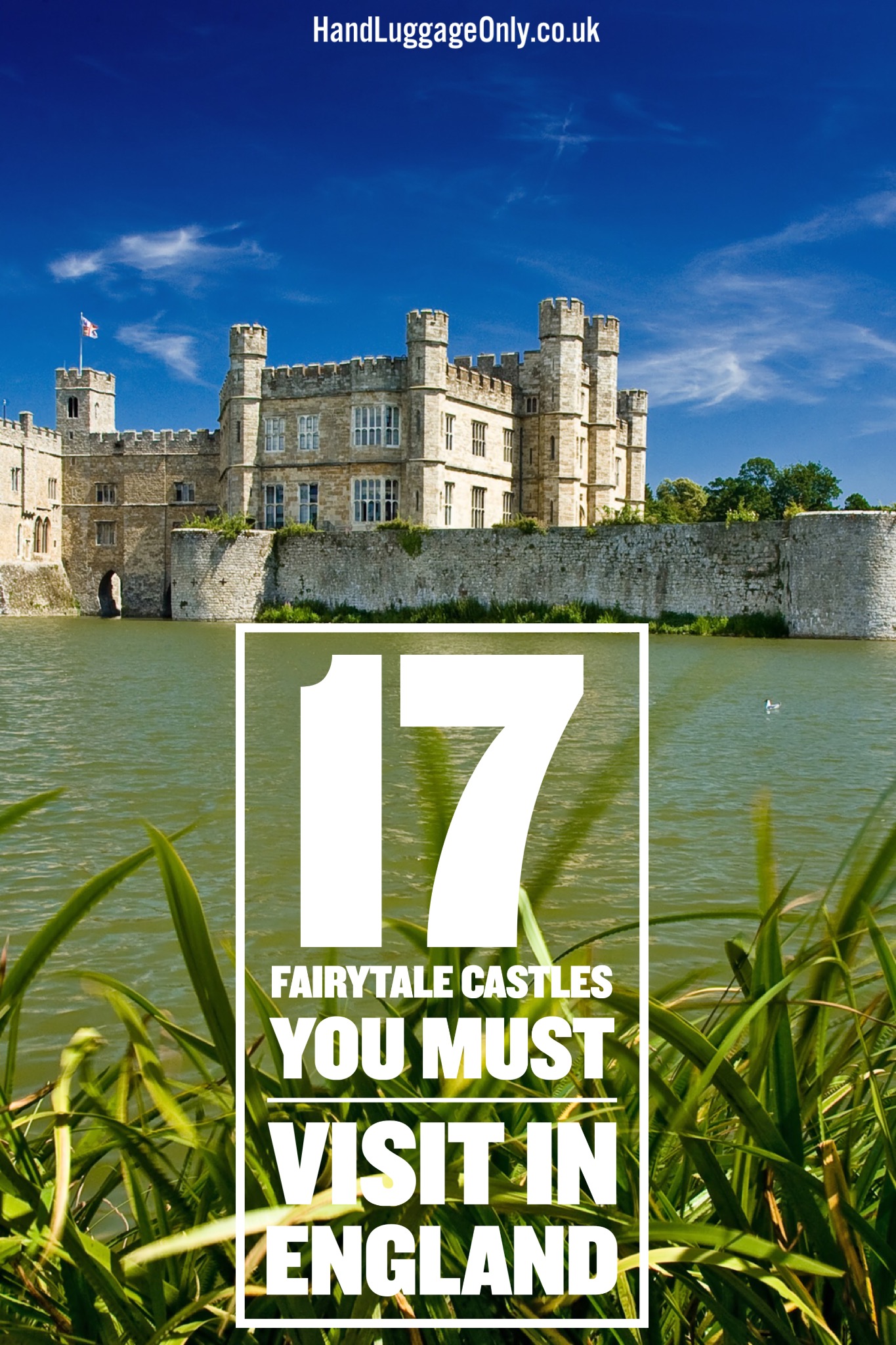 This 14th Century castle is situated in East Sussex. This relatively 'new' castle was built by a former Knight of Edward the 3rd and comes complete with its very own moat!
Banburgh Castle has a written history dating back to 420AD. Situated on the Northumberland coast in Northern England it became the first castle to be ever defeated by artillery during the 'War of The Roses' in the 15th Century.
There is so much history to learn about the origins of this most breathtaking medieval castle. Situated on the edge of the River Avon, Warwick Castle is a must see on any visit to Warwick or surrounding areas. P.S.: It's under an hour by train from London so you have no reason not to visit when you're in London. 🙂
This is my favourite castle in all of England. I always used to see it while taking the train to Scotland for University. Its base on Holy Island, near Berwick-Upon-Tweed and was an important site for the defence of borders between the English and the Scots.
Founded in the 11th Century, this dramatic castle was built upon a much older Roman Fortress. Head here to learn more about our history and see a castle that is well preserved.
Raby Castle is situated in the Durham dales, surrounded by a huge expanse of open deer land. With well over 700 years of history and gardens that will impress any nature enthusiast, Raby castle is the perfect place to visit.
One of the best examples of a Norman Motte, this castle is within easy reach of Totnes, situated on the River Dart.
This 15th Century castle is one of the countries prettiest redbrick castles in England – don't forget to take your walking shoes and enjoy the spectacular grounds that surround the castle.
This 11th Century castle is commonly referred to as the 'Key To England' due to its significant location in protecting the south eastern shores from continental Europe.
This dramatic fortified castle has some of the highest defence walls in the UK – enjoy a walk across the top or enjoy the picturesque charm from the green spaces below.
One of England's most impressive castles that is still used by the royal family. Take a visit to the town of Windsor (a short train journey from central London) and pop into the town when you're there too! (Bonus points if you find the 'Crooked House of Windsor') 🙂
Just off the coast of Cornwall, St. Michael's Mount is a picturesque castle that is a must see while in England. Just remember to keep an eye on the tide otherwise you will need to take a boat back to the mainland.
Not actually in the city of Leeds, but actually in Kent! Interestingly, a castle in one form or the other has been present on this site for over 800 years with some built on top of other ones. Nowadays there is much less military and many more parties, picnics and live music. It's a great place to enjoy a sunny afternoon and take in the culture of Leeds while exploring the castle grounds.
Established on Christmas day, 1067, this castle is a great place to explore the history of East Sussex.
Any fan of Downton Abbey will recognise this castle and probably already have plans to visit this majestic building in Berkshire. Unlike the fiction home of the Crawleys in the TV series which is set up North in Yorkshire, Highclere Castle is actually not too far from London.
Perhaps one of the most popular of the lot, the Tower of London is definitely a must-visit when you're in London. The history of this castle is absolutely fascinating – so much so that you could easily spend hours here. You can also check out the Crown Jewels here which are as impressive as they sound.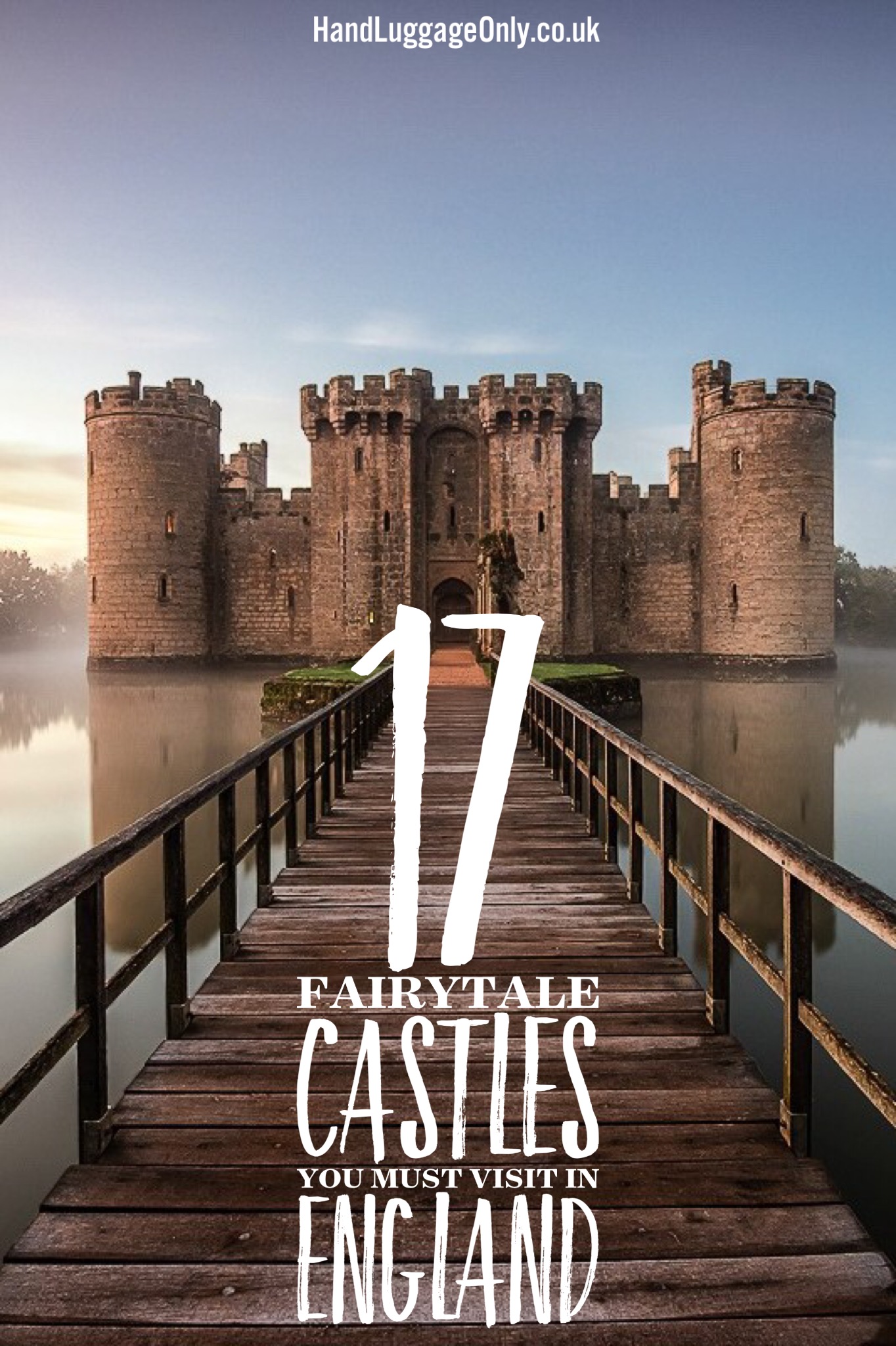 ---
Love castles? See these 14 beautiful castles in Scotland
---
---
---