New Orleans is something of an assault and a delight to the senses! Colourful streets, delicious food, amazing street parties and brilliant music are just some of the things this city is famous for but one thing that always remains with anyone who visits is how unlike any other American city New Orleans is.
The French influence for starters, sets this city apart and makes it architecturally unique so immediately you step foot into the city, you feel like you've stumbled upon somewhere fun, exciting and full of promise. It's also home to one of the US's most famous street parties – Mardi Gras! So, you know, there's that too…
Architecture (and Mardi Gras) aside – there's a whole plethora of amazing sights and fun experiences waiting to be had in New Orleans and here are 11 of said sights that you definitely have to see when you visit New Orleans.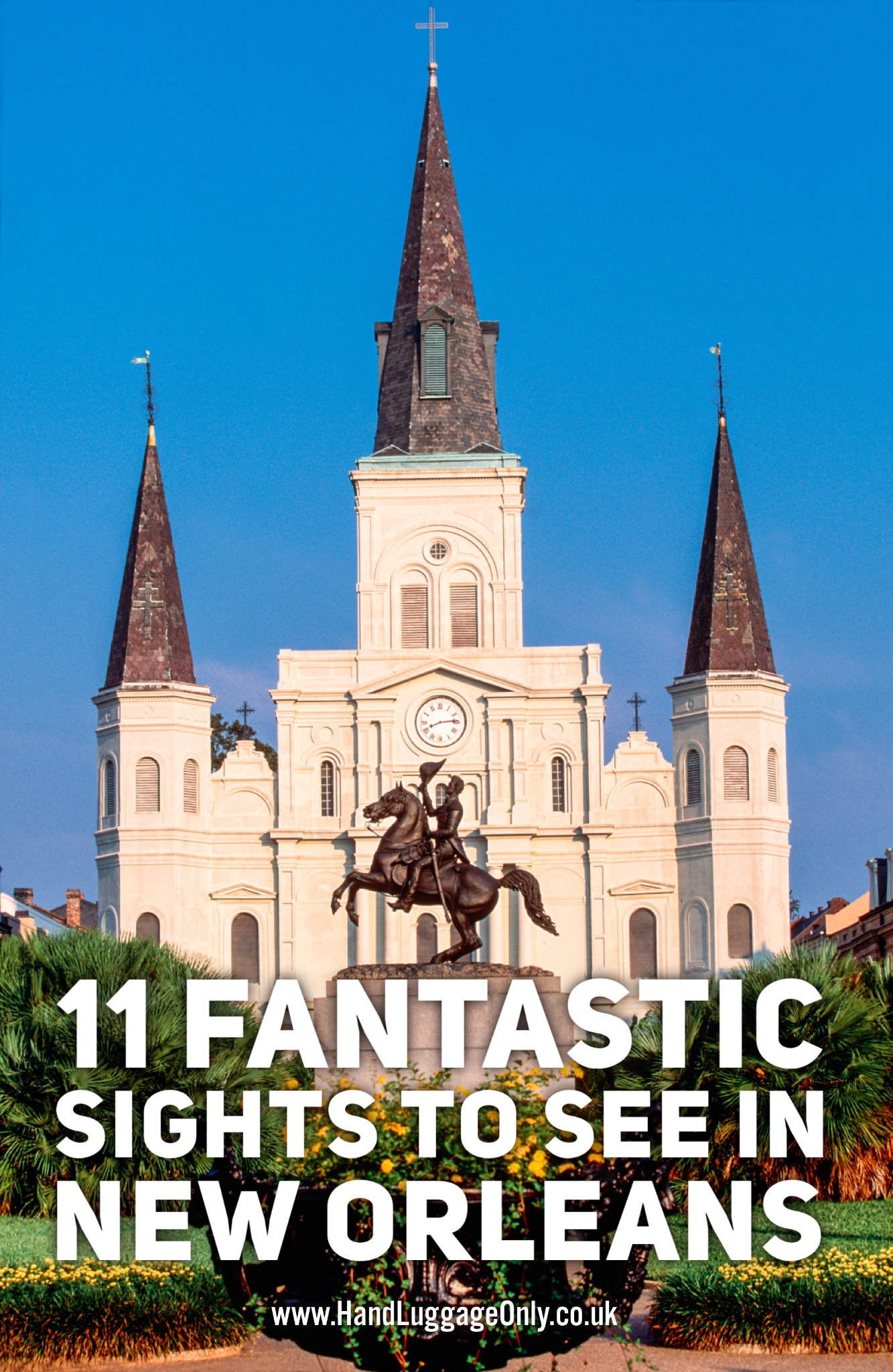 1.) French Quarter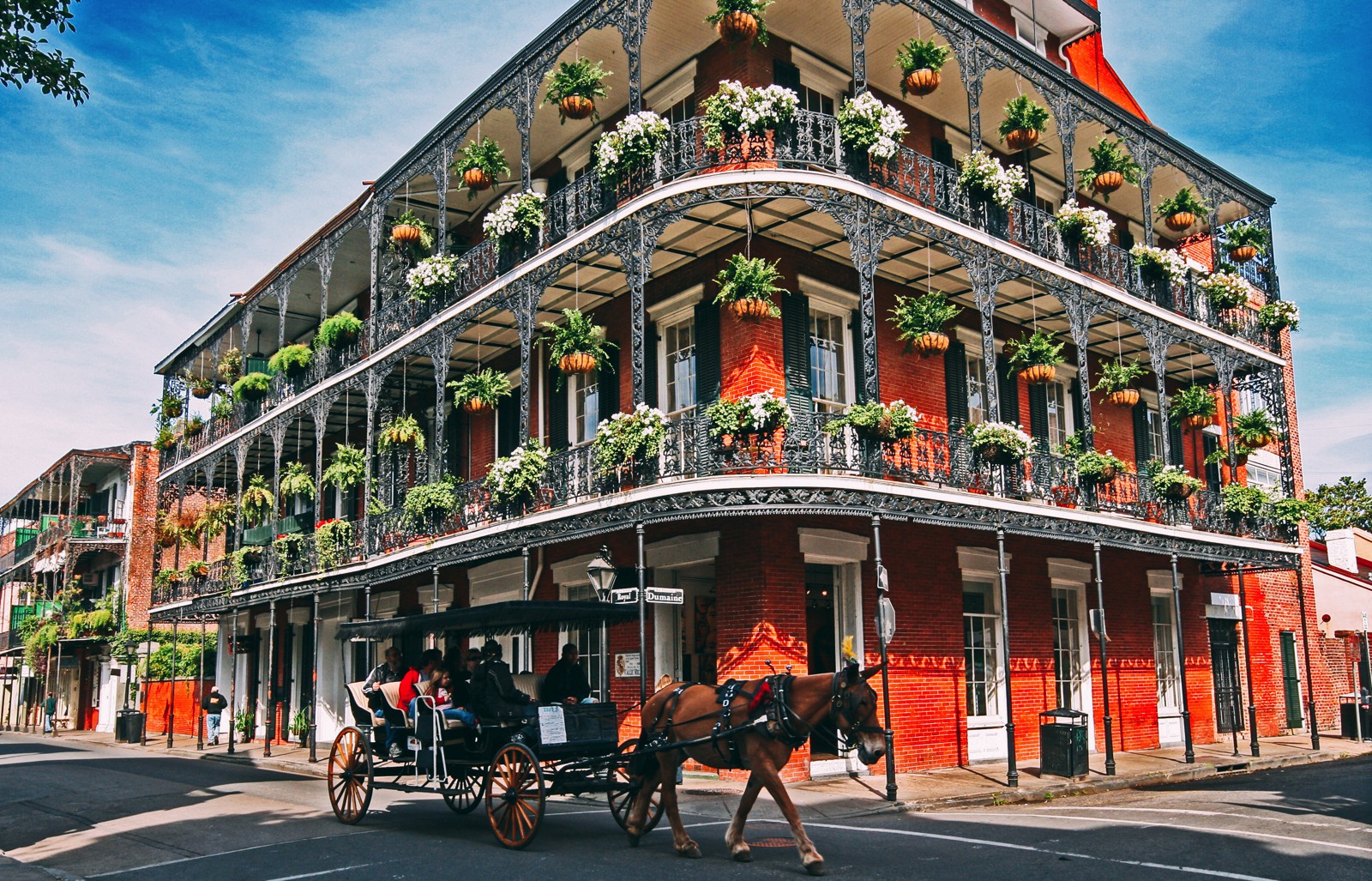 Also known as the Vieux Carré, the French Quarter in New Orleans is the oldest and most popular neighbourhood in the city (so, you know, if there's a place you definitely have to visit in the city – this is it!). The city was founded in 1718 by Jean-Baptiste Le Moyne de Bienville, and slowly grew out from the French Quarter. Prepare to see some truly beautiful old buildings, with lovely little balconies wrapping around them, as you wander down the old streets to sounds of jazz music and the smell of fresh gumbo.
Be sure to check out some of the many art galleries in the area, find some spooky souvenirs, try on Mardi Gras masks, and eat as much Cajun food as you possibly can. You could very easily (and very happily too) spend days exploring the French Quarter!
By the way, the French Quarter is a brilliant place to be located in the city so be sure to check out the top hotels (and the deals on them) here!
2.) Bourbon Street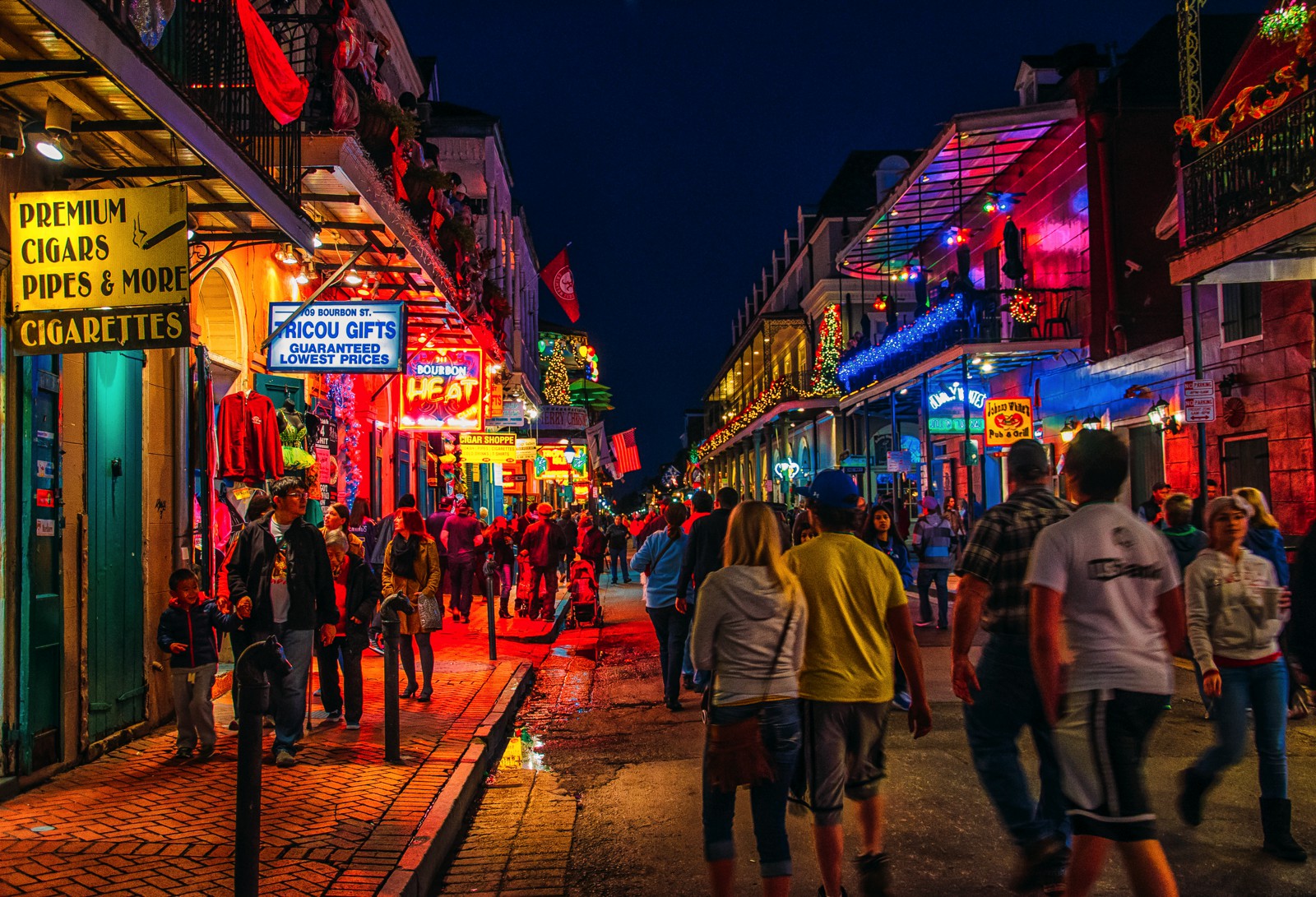 For something a bit more 'neon', head to Bourbon Street. Located within the French Quarter, Bourbon Street is the place you want to head to when the sun goes down and the lights come on, as the colourful lights entice you to come inside on of the bars that line the streets for a drink or two.
Now I've got to admit, the first time I arrived on Bourbon street, I was a bit taken aback. I was expecting laid-back jazz clubs, not 'party street' so it was a bit of a shock to the system. Out of curiosity more than anything else, we all decided to walk down the street to 'what was up'. A couple of drinks later, all 4 of us had joined in on the massive crowds that line the streets and this night became one of our most fun nights on our road trip across America! My point is – Bourbon street isn't shiny, chilled or even overly 'jazzy'; there are other places in New Orleans for that – what Bournon streets is, is fun… and lots of it too!
Oh and when you're here, be sure to try a hurricane, a drink famous in the city and also check out the oldest bar in the United States: Lafitte's Blacksmith Shop (this was coincidentally the first bar we popped into on the night so it comes very highly recommended).
3.) Jackson Square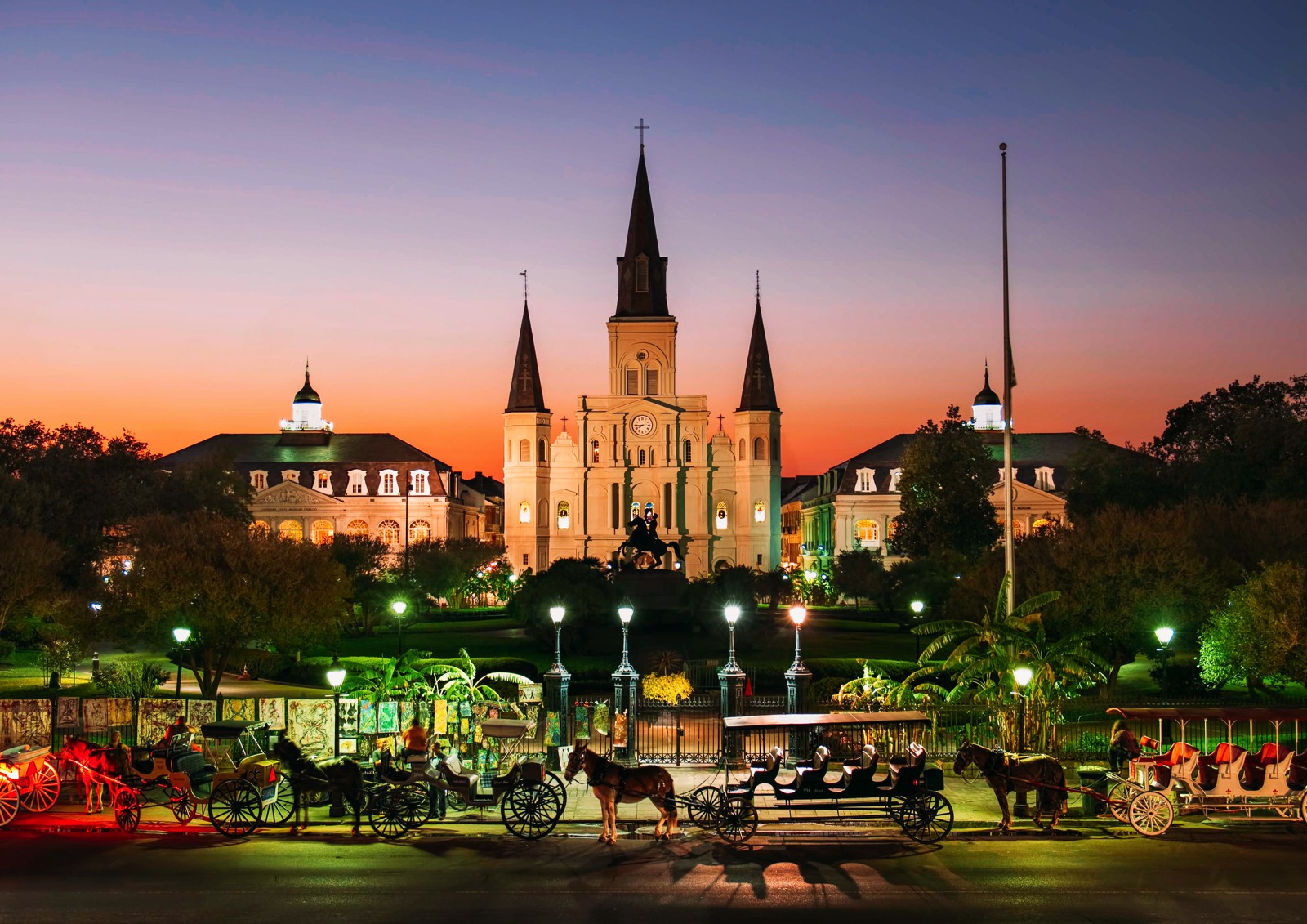 Located in front of the St. Louis Cathedral in the French Quarter, Jackson Square is a beautiful and historic park area surrounded by some of the oldest buildings in the city. Visitors will find a local artist colony here, as many artists paint, draw, create, and display their works throughout the Square.
Originally called the Place d'Armes in the 18th century, the Square was renamed after Andrew Jackson, the hero of the Battle of New Orleans. Plenty of beautiful shops and restaurants surround the Square and it is just a few steps from the Mississippi River.
4.) Cafe Du Monde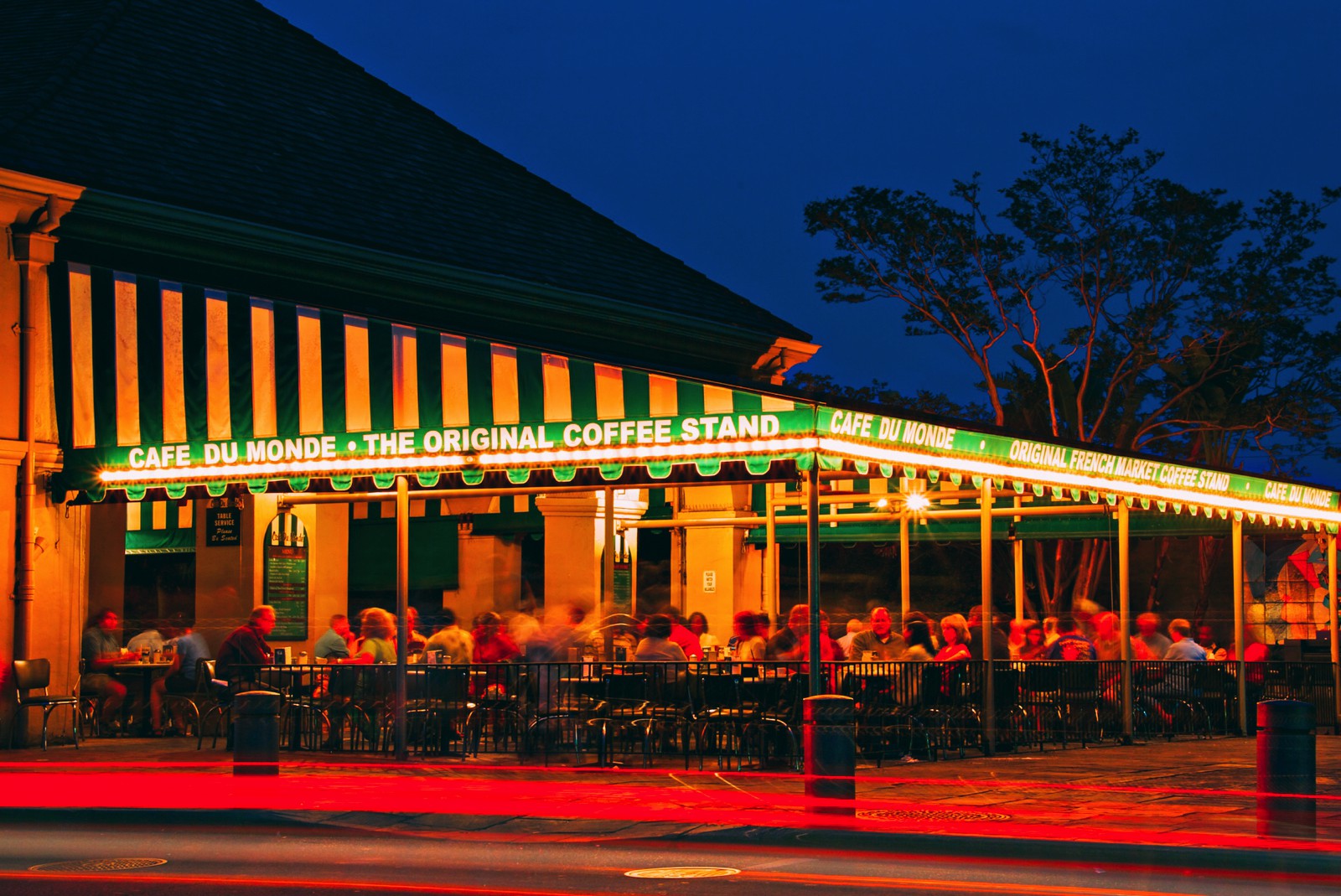 Located just across Decatur Street from Jackson Square is the most famous coffee shop in New Orleans. Cafe Du Monde is THE place to go for coffee, and more importantly, try some of the city's famous beignets!
Walking into this open-air style cafe from 1862 is a bit like walking into a powdered sugar-filled wonderland. Since powdered sugar is seemingly the most important aspect of beignets, you can be sure to be covered in it by the time you leave!
5.) French Market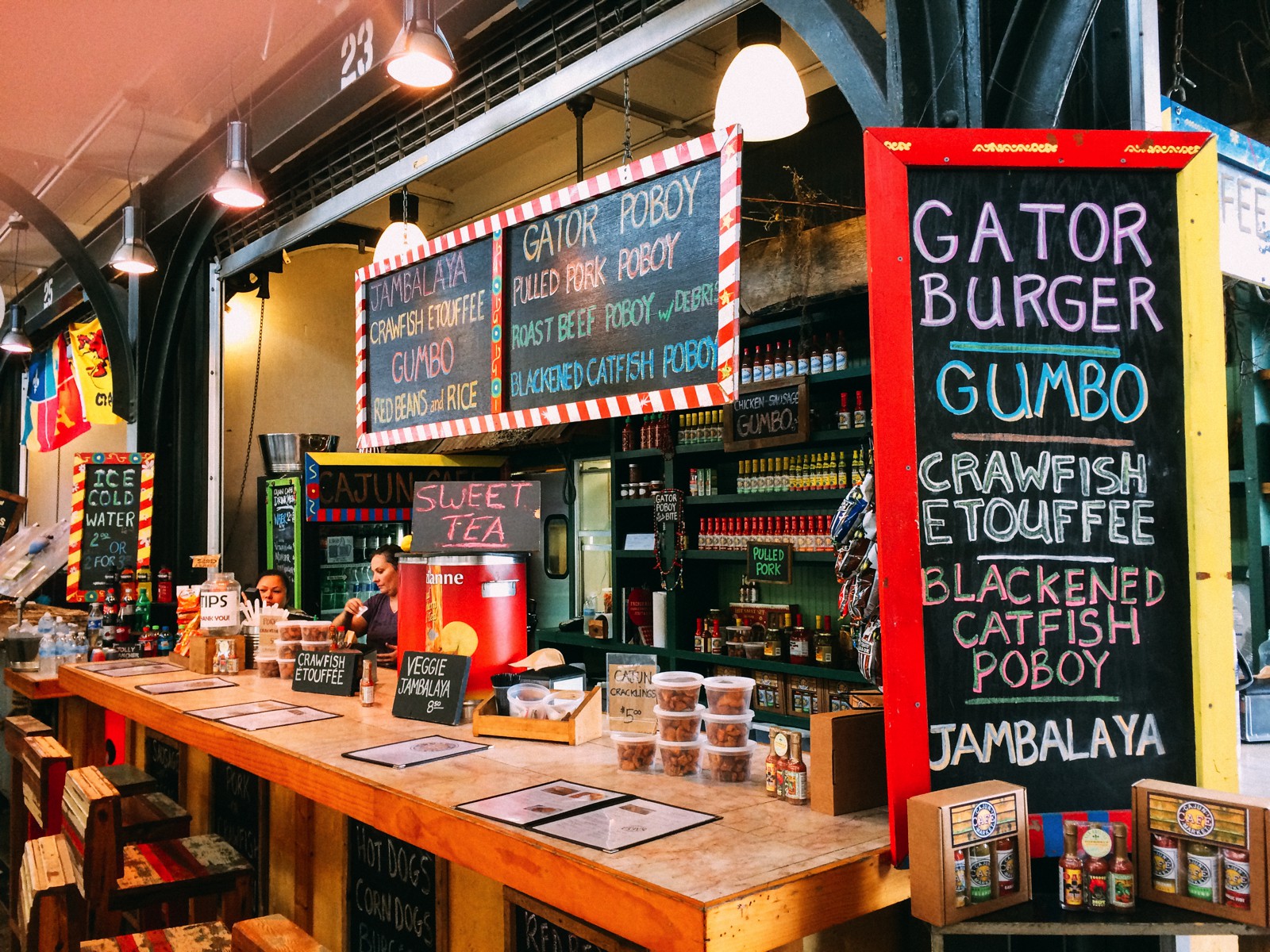 Now that you're quite full and still wiping powdered sugar off of your clothes, you can spend some time wandering through the stalls and shops of the nearby French Market.
Running parallel to the Mississippi River since 1791, the French Market has been providing locals and visitors alike with plenty of treats and trinkets to buy. In the market stalls, visitors can buy items ranging from jewellery and masks to old-fashioned Creole candy! Try not to get too lost in this maze of Cajun and Creole wonders or try to get lost checking out all the goodies here – either would be perfectly fine here. 🙂
6.) St. Louis Cathedral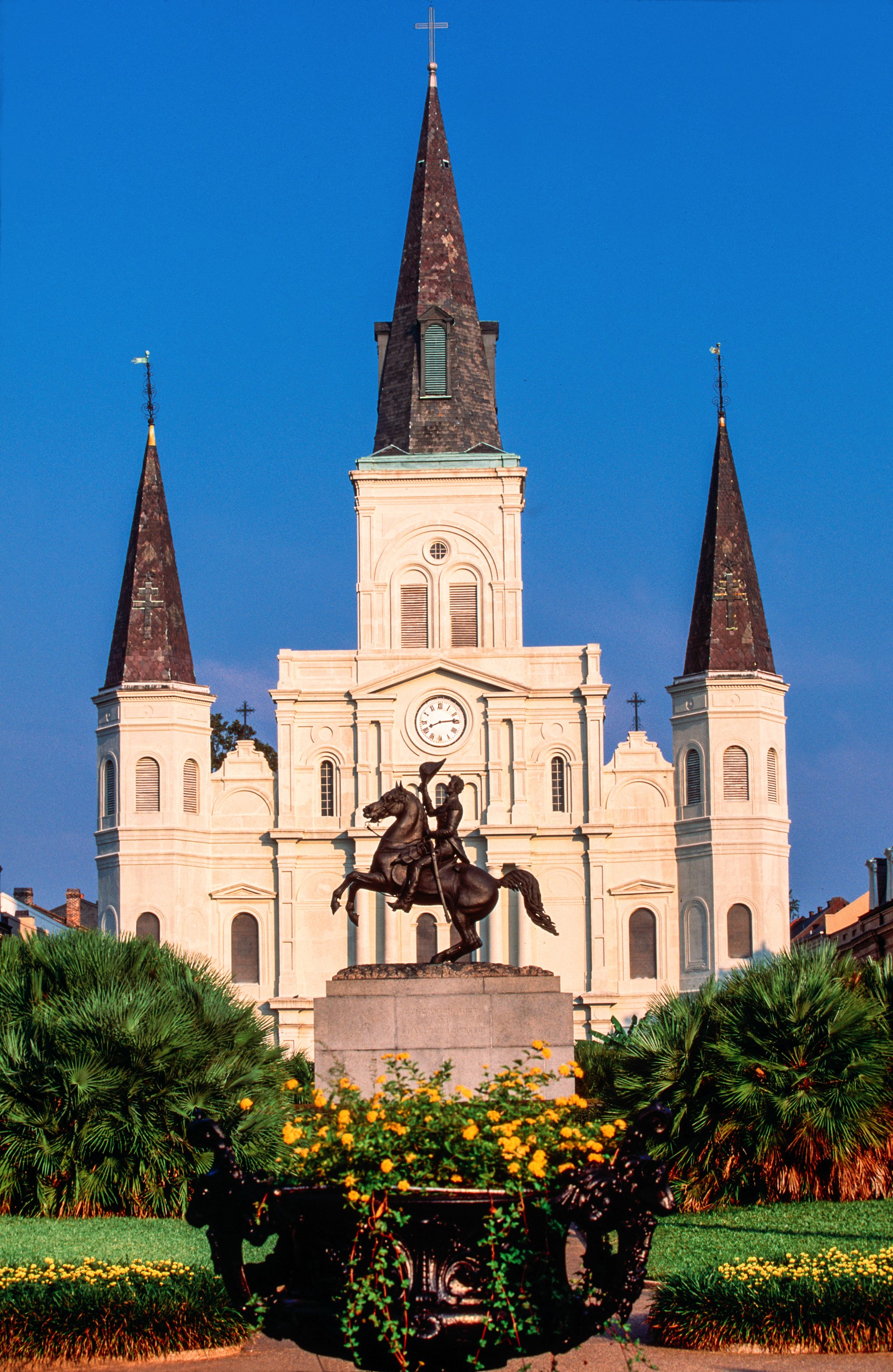 What looks like a castle in the French Quarter is actually the oldest cathedral in North America! St. Louis Cathedral was founded as a Catholic Parish in 1720 and includes both Renaissance and Spanish Colonial architecture. The cathedral is still in use, as masses are held every Saturday, Sunday, and Monday. Tours are available, and the cathedral is open daily from 8:30am to 4:00pm.
7.) City Park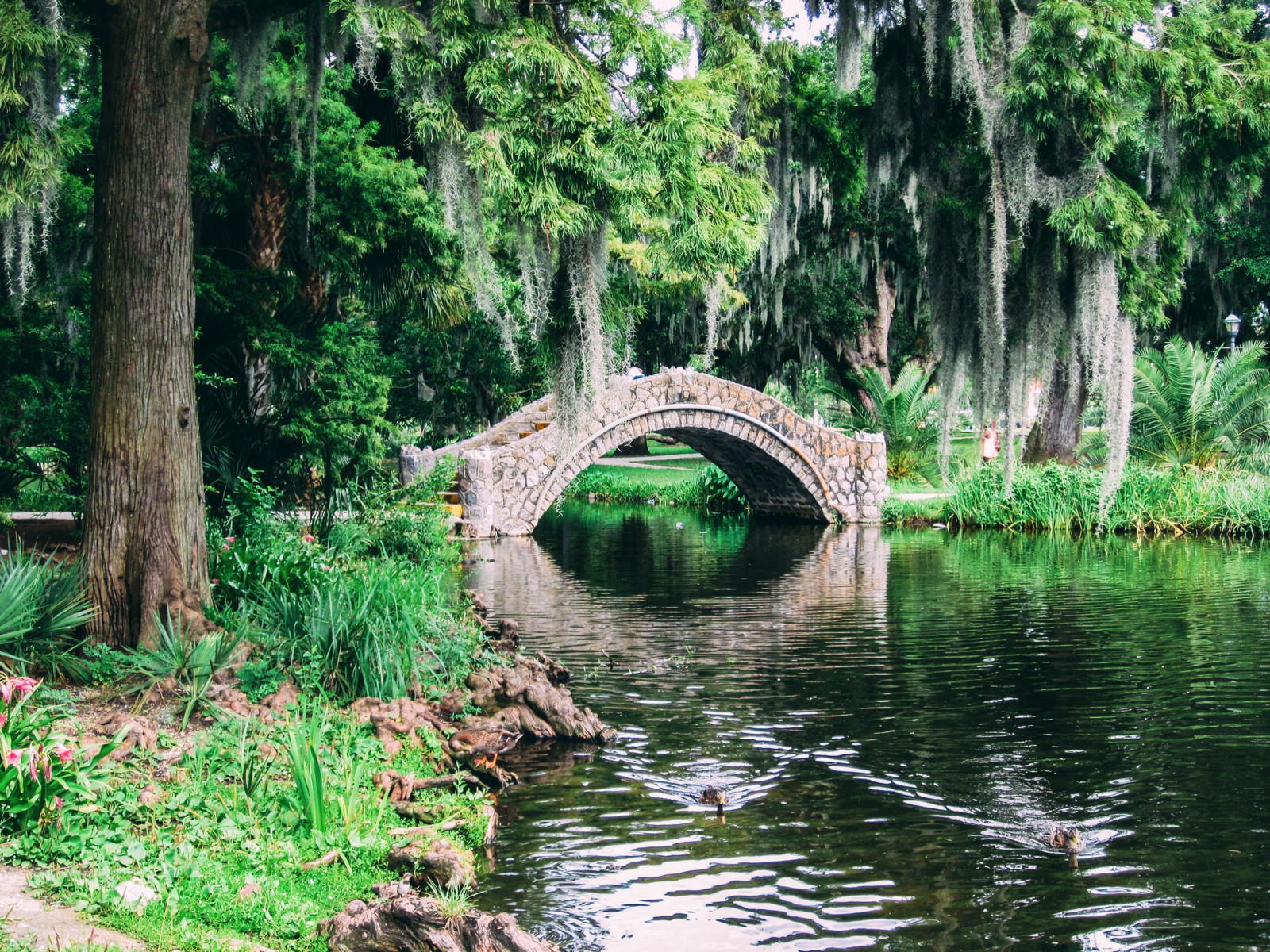 Located slightly northwest of the French Quarter, City Park is a 1,300 acre (526 hectare) beautiful park and Botanical Garden. The Park is full of gorgeous attractions, including a carousel and statues (which you'll find in the Storyland section). You could very easily spend hours wandering along the mysterious and magical old paths of the park all the while getting lost in the old charm of New Orleans.
8.) New Orleans Cemeteries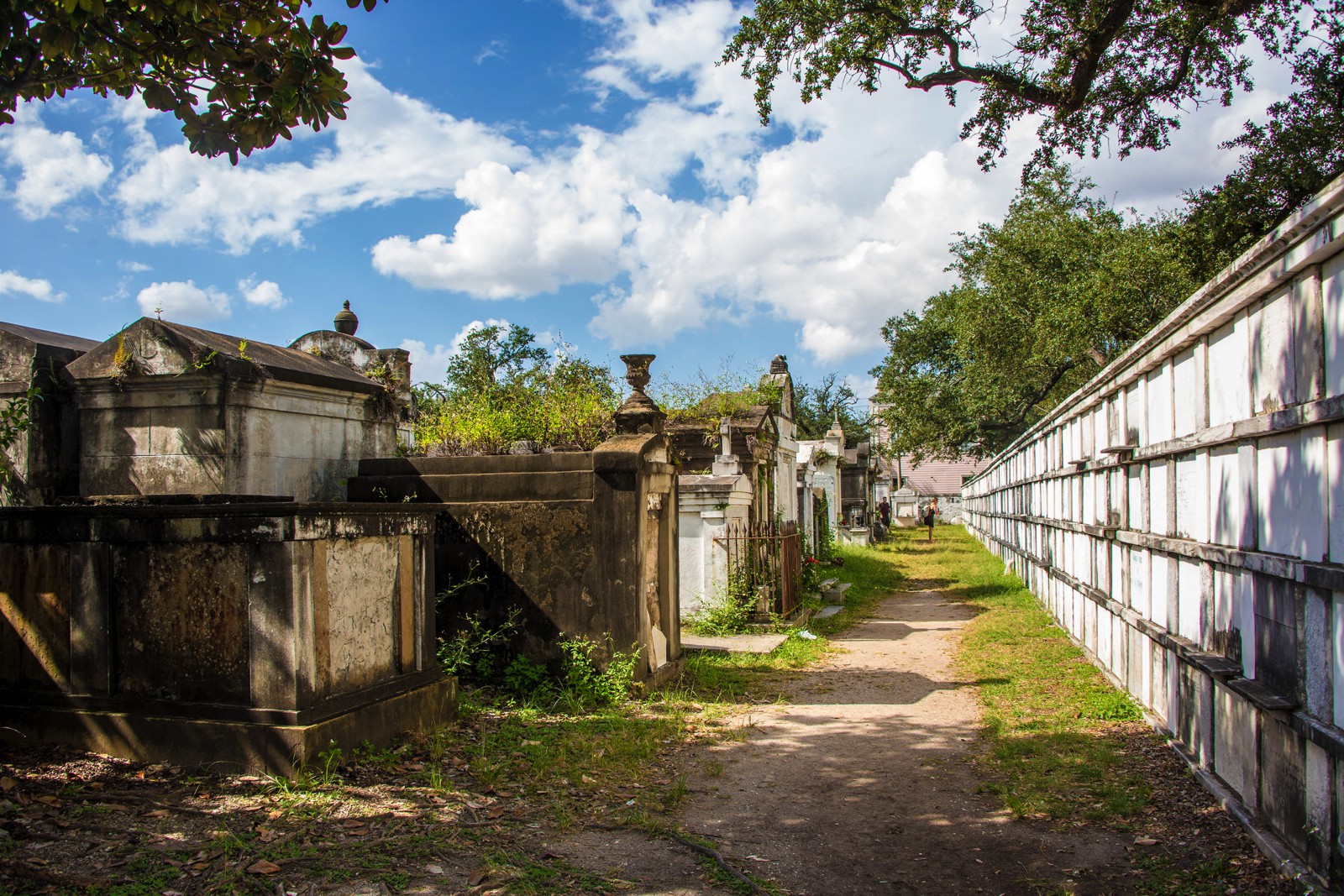 The many beautiful and haunting cemeteries of New Orleans give the city a truly spooky charm. Since the city is built on a swamp, the dead have to be buried above ground in crypts and mausoleums. This creates a maze for visitors to walk through as they look at the old names and dates in these "Cities of the Dead". St Louis Cemetery #1 is the most famous of these cemeteries as it is near the French Quarter and is the final resting place of the legendary 'voodoo queen', Marie Laveau. Guided tours are available in many of the cemeteries, including a few night-time ghost tours!
9.) Gumbo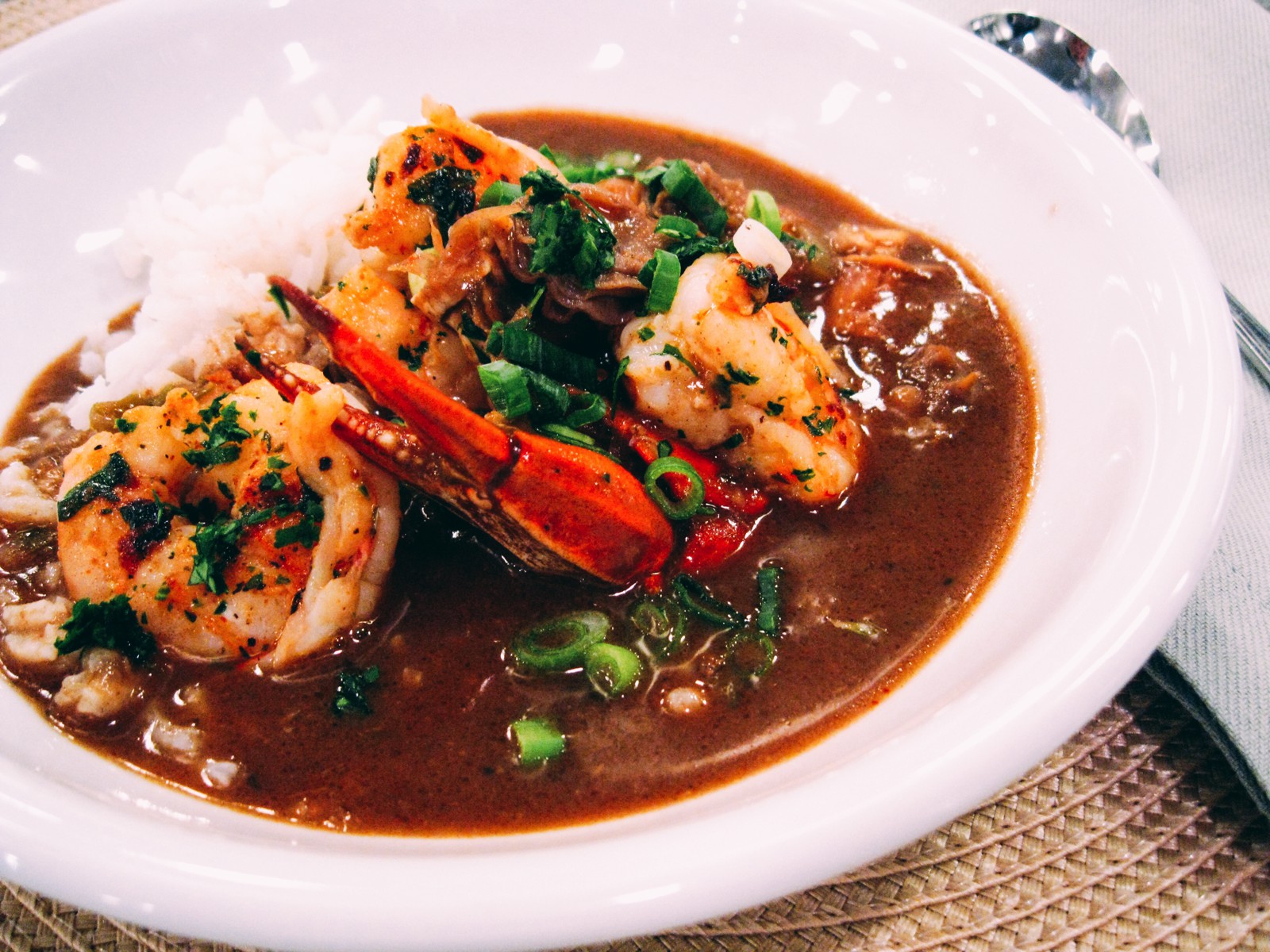 No trip to New Orleans would be complete without trying one of the city's most famous dishes – gumbo! Gumbo is essentially a Cajun-Creole dish that includes a roux, with spices, okra, tomatoes, and herbs added to it. Gumbo typically either includes chicken and sausage, or shrimp and other seafood. The soupy mix is served with rice, and very often, cornbread is a popular side. Don't forget the filé powder, which is powdered sassafras leaves, that is sprinkled on top!
Some of the most popular places to find gumbo in New Orleans are located in the French Quarter, and include restaurants such as The Gumbo Shop, Mulate's Cajun Restaurant, Antoine's, The Courtyard Bar & Grill and Oceana Grill.
10.) Frenchmen Street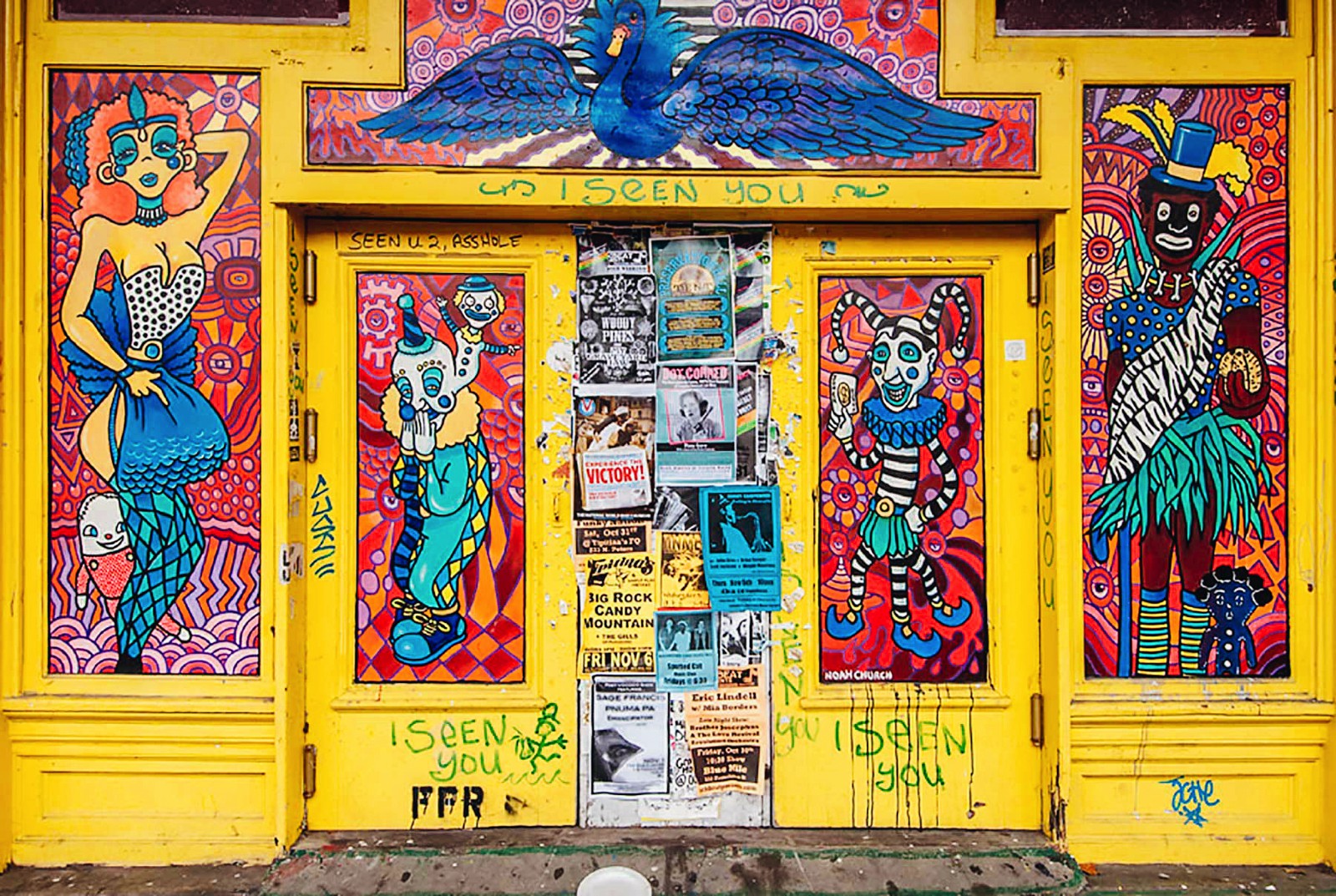 Located on the edge of the French Quarter, in the Marigny neighbourhood, Frenchmen Street is a popular destination for live music and entertainment. Musical styles such as jazz, rock, blues, latin, funk, zydeco, brass bands, and even EDM can be found here, as well as plenty of bars, clubs, and restaurants.
The Young Fellaz Brass Band plays several nights a week on the corner of Frenchmen Street and Chartres, allowing for visitors to start enjoying the music scene before they go inside any bars. An open-air art market is also located in the area, providing unique art for all visitors to the area.
11.) Mardi Gras World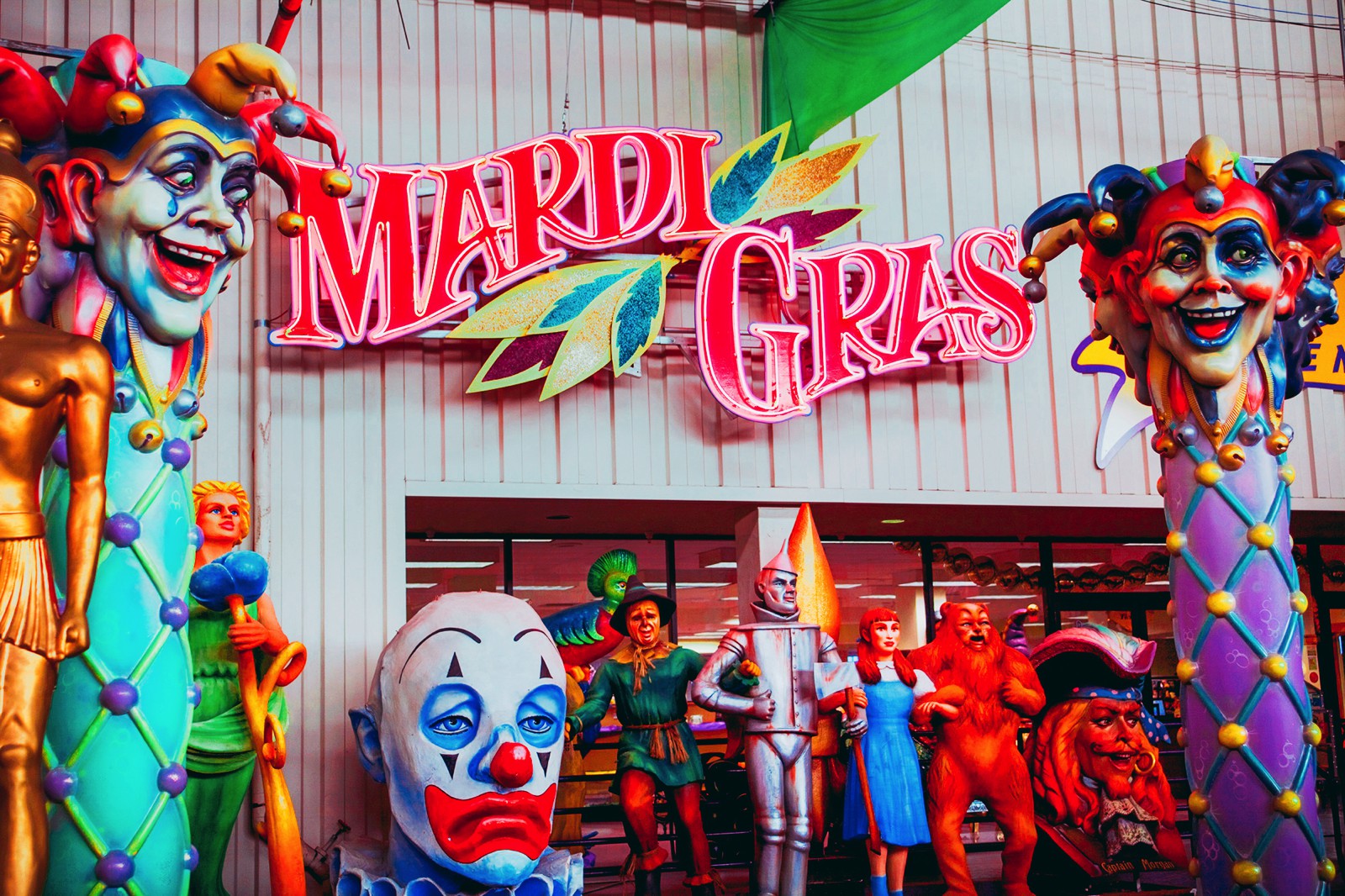 While it would be spectacular to be in New Orleans for Mardi Gras (which is the 'Fat Tuesday' celebrations and parades that happens the day before the start of Lent), many visitors might not be able to visit during that time. In case you are one of those people, do not despair! Mardi Gras World provides all of the Mardi Gras fun you could ever want, every day of the year (well, sans the actual partying of course)! Okay, fine – as much of the fun of Mardi Gras as can possibly be had outside of actual Mardi Gras. 😀
Visitors are able to see where the famous parade floats are made, and workshops are available for visitors to make their own Mardi Gras masks. Operating since 1947, Mardi Gras World offers one-hour tours, 7 days a week, and includes plenty of fun photo opportunities for visitors as they learn all there is to know about Mardi Gras.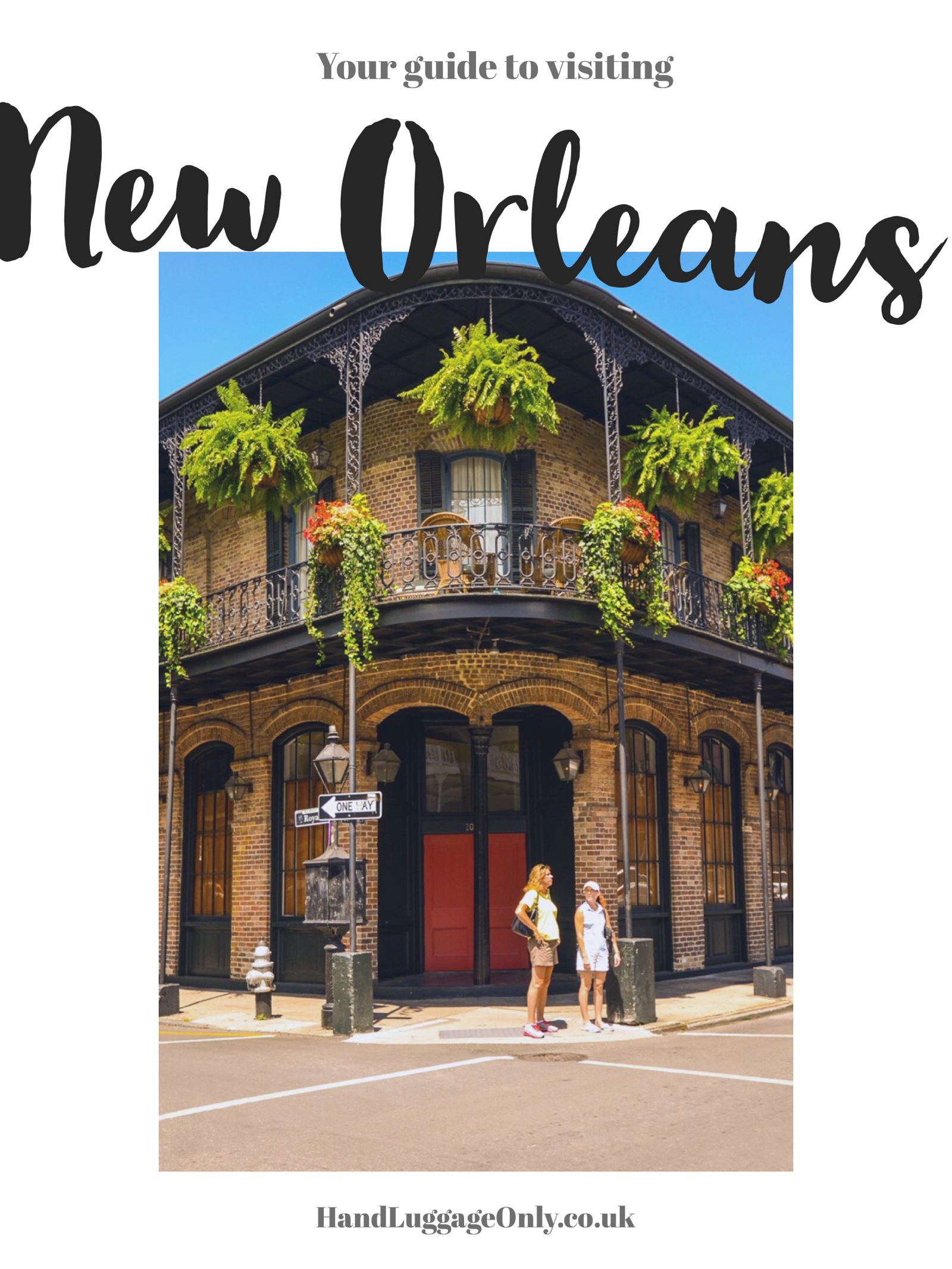 If you're planning a trip to New Orleans soon – check out the tops hotels (and prices) here.
---
---