There's so much of travel that gets done without thinking far too much of the impact we're having. We've all been guilty of it at some point or the other but as they say "When you know better, you do better…" (or something like that).
One of the biggest things in travel recently is the talk about sustainable travel. In the past, the main sticking point with this has been ensuring your travel doesn't hurt the local economy and that you make sure you give something back to the places you travel to which in a lot of ways is fairly straightforward and easier to implement.
Thing is, as conversations around sustainable travel have developed, more and more underlying travel behaviours have become uncovered which I think, due to the relative indirect impact it has on the local environment and economy, has been a lot trickier to navigate.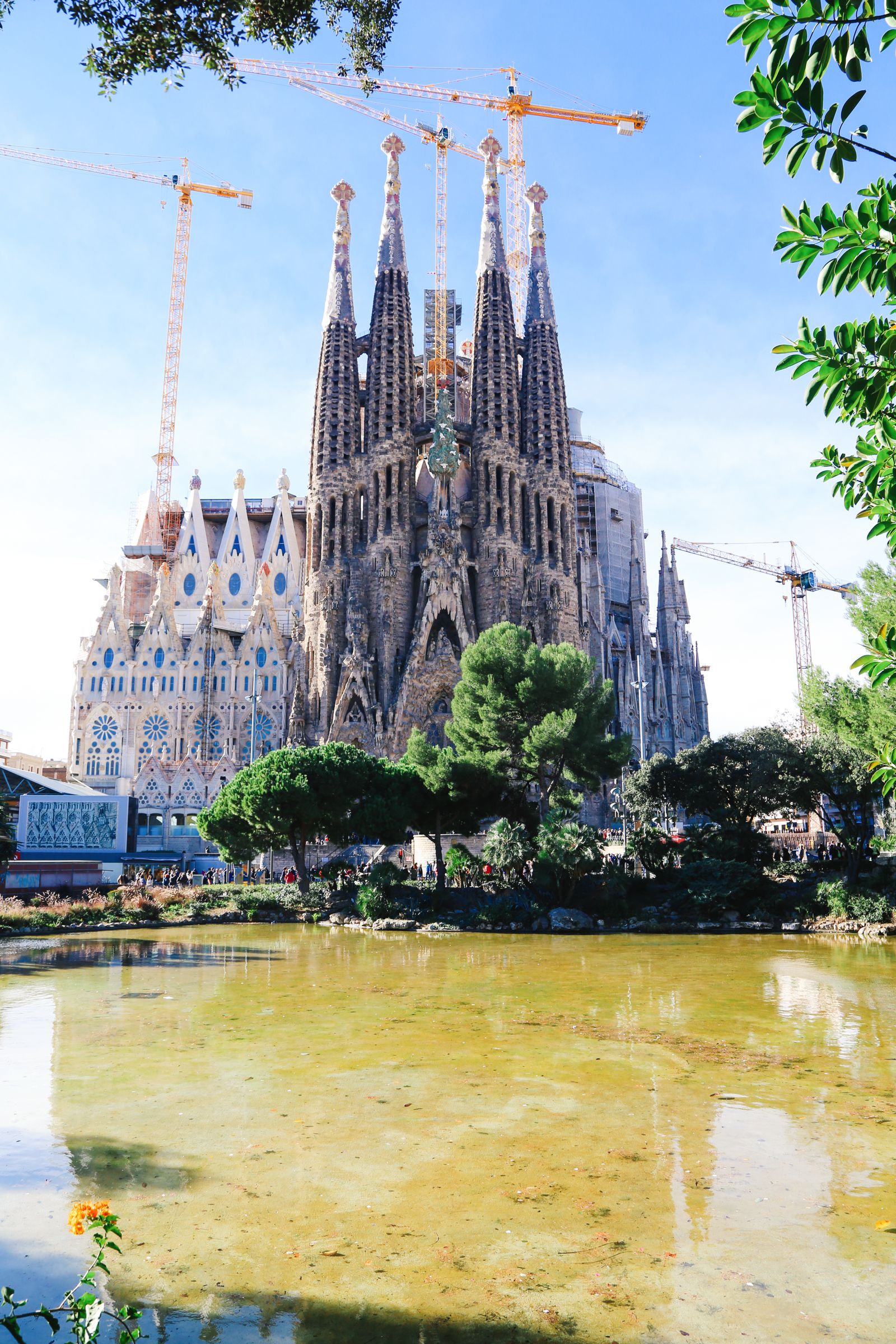 A key example of this "newer problem" with sustainable would be places like Barcelona where there are far too many tourists than the infrastructure can support – there just aren't enough hotels to cater for all the guests but how do you as a traveller help with stuff like that?
Cities like this are popular for a reason and the answer is not to stop visiting entirely (that would be ludicrous and would only provide a short-term solution anyway – a lot of the local economy is dependent on tourism here) so this post is about navigating situations like that really.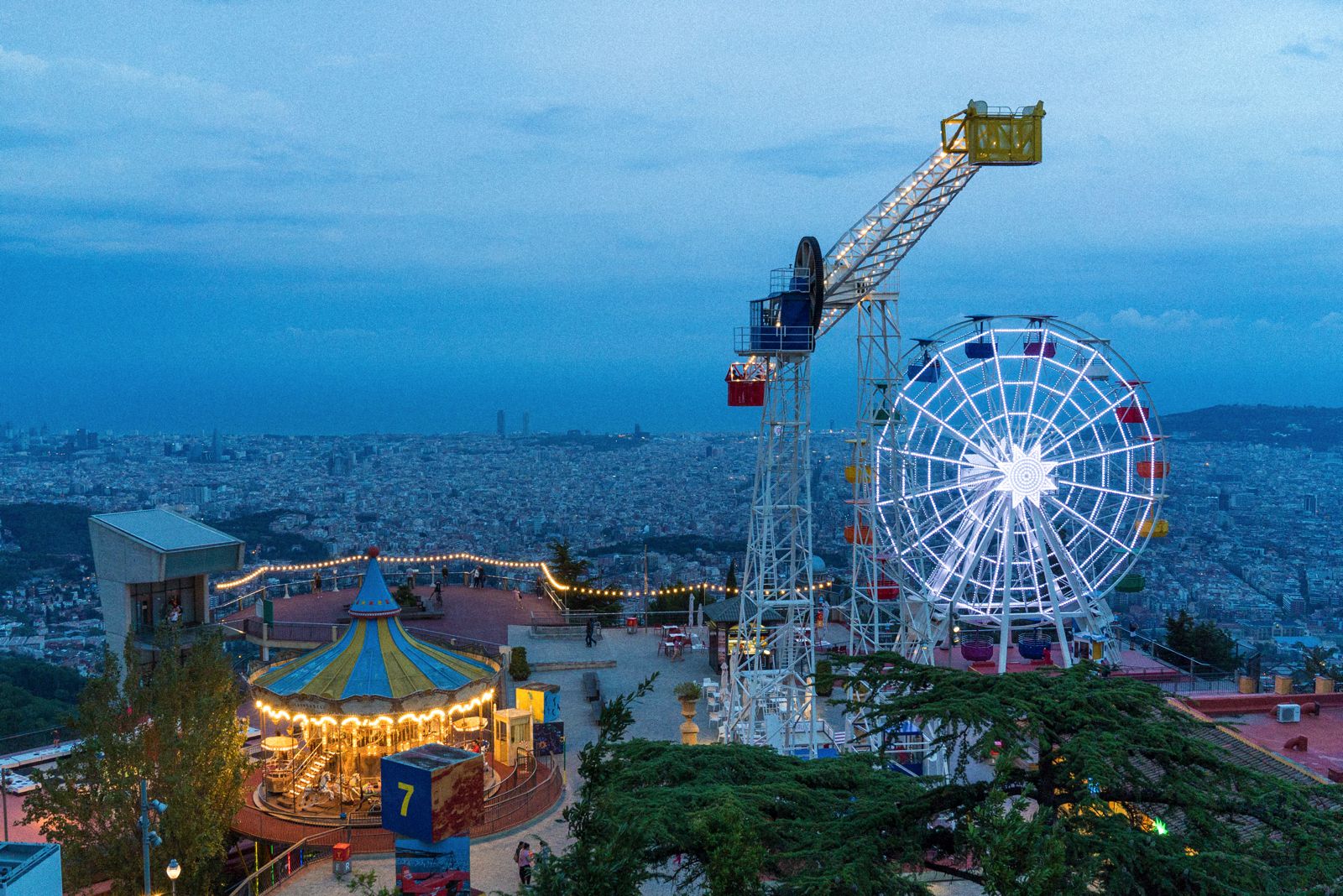 This conversation about sustainable travel wasn't just something I thought about out of the blue! It actually stems from my recent visit to Barcelona when I headed over to World Routes – an annual event that is all about travel tips, advice and trends; essentially, if you wanna know anything that is anything that's happening in the travel industry, this is a great place to be!
One of the best ways anyone can travel as much as possible is by knowing what's happening in the industry (the amount of amazing deals and destinations we've found this way is absolutely incredible) and so attending World Routes just made so much sense. Plus, Barcelona's amazing La Merce Festival was on the same weekend so it was a win-win by all accounts!
In my haze to get over to World Routes after seeing the initial stages of the La Merce Festival, I scrambled to find the address and quickly passed it to the cab driver… all was going well until I arrived and was confronted by a mass of hundreds of stocky and oiled up body-builders.
It was one of those cartoon style moments where you're rubbing your eyes furiously whilst trying to understand how a hoard of (hundreds of) guys and girls, greased up, super tanned with rippling muscles on display would be here for World Routes. My mind boggled for a good while!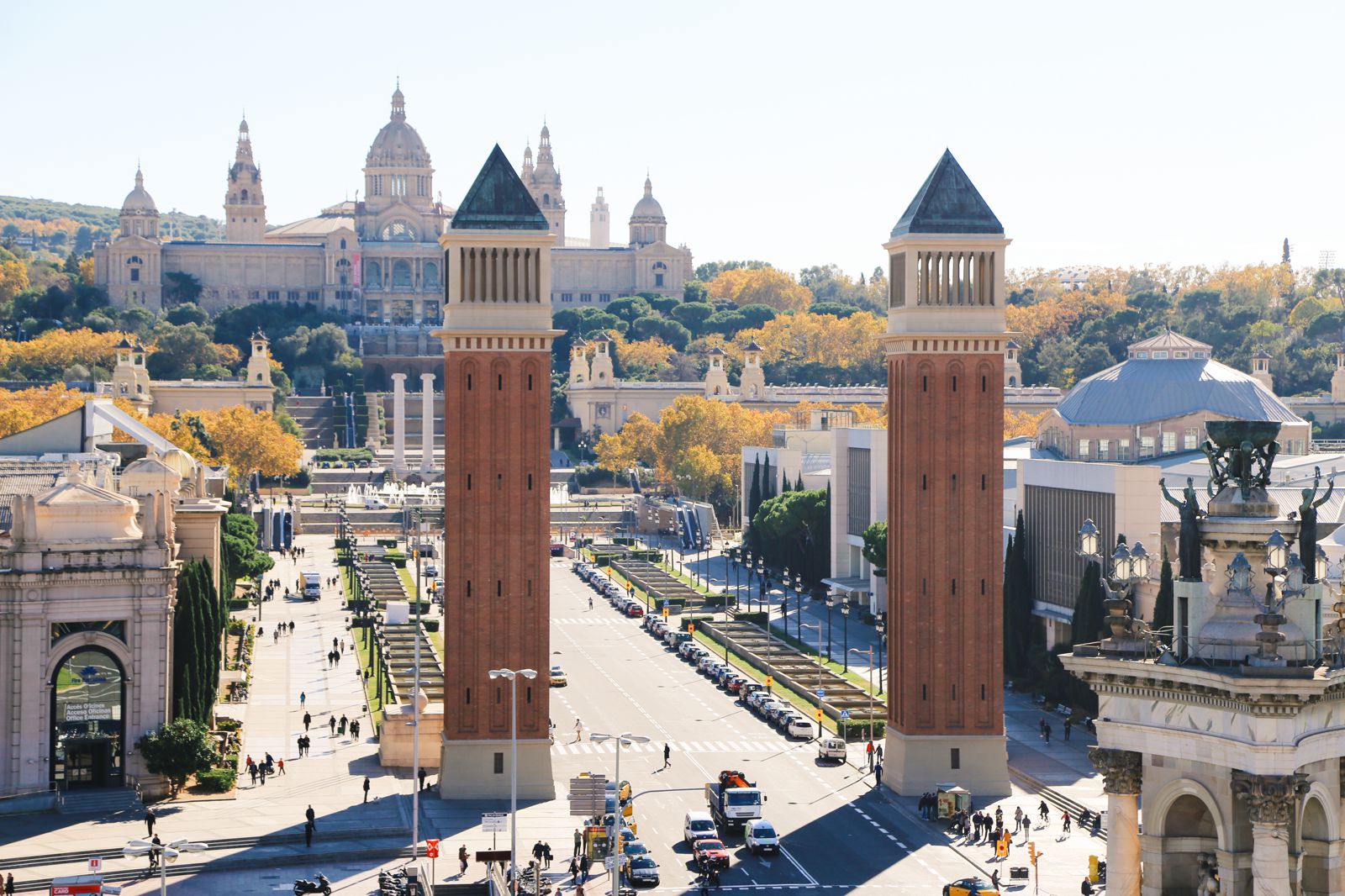 Turns out, I'd arrived at the Arnold Schwarzenegger convention!
For a few seconds, I thought, "What the heck… Let's go and see what it's like!", only to be brought back to reality when my cabbie nicely suggested that this might not be the right place for me… Not sure if I should have been offended or not! 😁 😆 Hadn't he seen my rippling biceps and six-pack? (I wish! 😁)
Anyway, off to World Routes I went!
What is World Routes?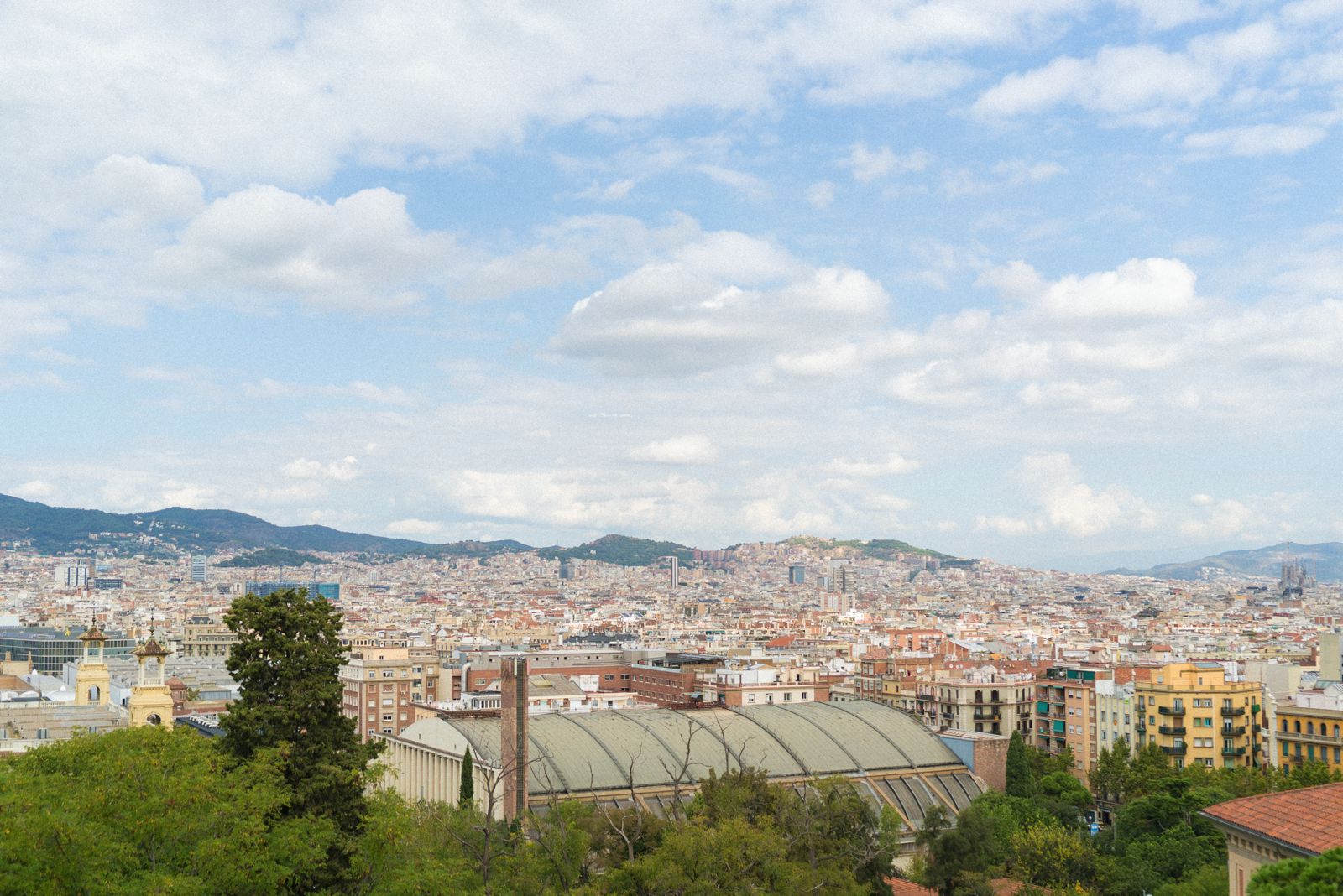 You might be wondering what World Routes is and to be honest, I hadn't heard of it until visiting Barcelona but it's a treasure-trove of travel stalls with goodies, TED-style talks and a whole heap of info from destinations and airlines.
I know this might not be the most obvious thing to attend in Barcelona (I think it moves around to different destinations quite a bit) but I am far too intrigued about travel – especially if there's any way that would help me travel even more for me not to check it out!
Despite arriving for all the travel geekery, the thing is, World Routes really surprised me. It isn't just some business folk in suits with Bluetooth headsets talking money and tourism, it's much more about the years of planning, bringing together information for all parties involved in travel – us travellers, the airlines and the destinations to showcase the best ways (and routes) we can all travel.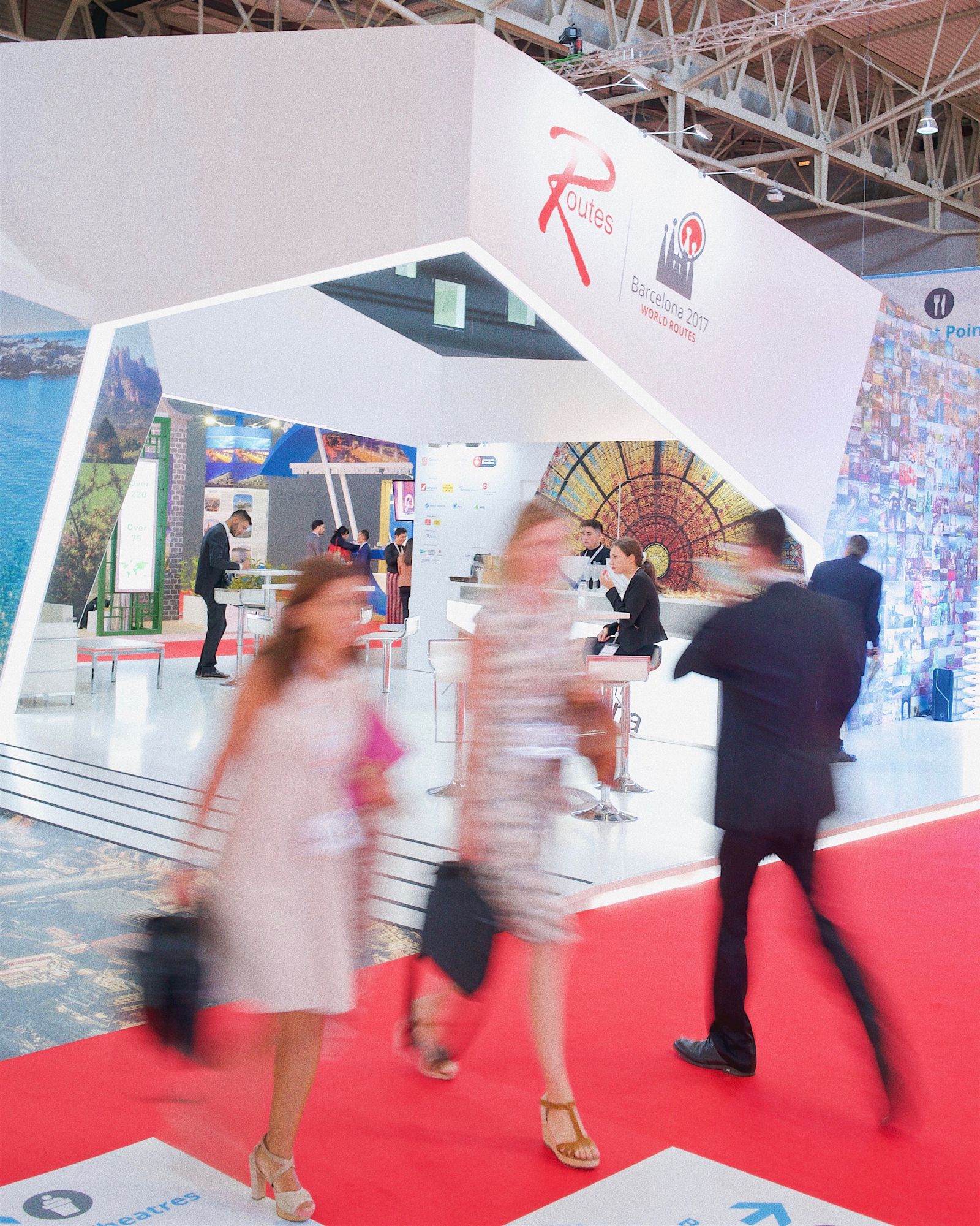 This brings me to the whole talk about sustainable tourism – one of the things that really attracted me was the focus on sustainable tourism. After wandering around to see the different folks at the event and heading to a couple of the TED-style talks, I caught up with the gang at the Travel Foundation who partner with a whole heap of brands, governments and communities to make sure that the locals in these communities benefit from all of our travels to their communities.
This is something that always crosses my mind when I travel as it's nice to feel like the local communities (especially so in developing nations) are somehow benefiting from us visiting to see their beautiful destinations.
Straight away, I knew I had a barrage of questions about some of the easiest ways we can all try to be more sustainable travellers – something that we should all think about during our trips, don't you think?
Some of the stuff was stuff that I'd kind of expected but a lot of it was new to me and kinda involved adjusting my thoughts around travel slightly – especially with regards to the unique situation a city like Barcelona finds itself in, which you wouldn't naturally think would fall into the remit of being a key focus area on sustainable traveller but really is!
6 Easy Ways To Become A More Sustainable Traveller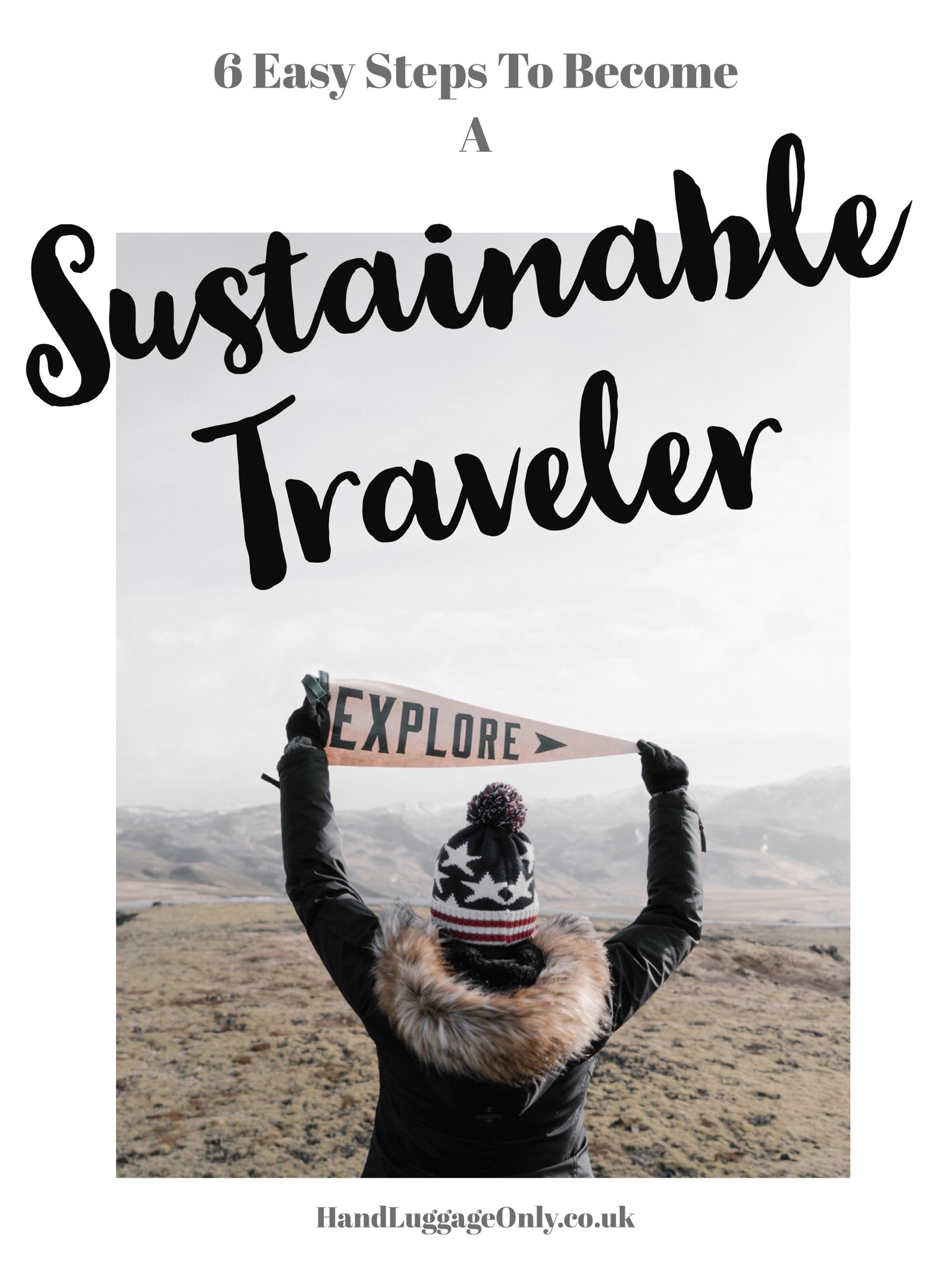 1.) Always research your destination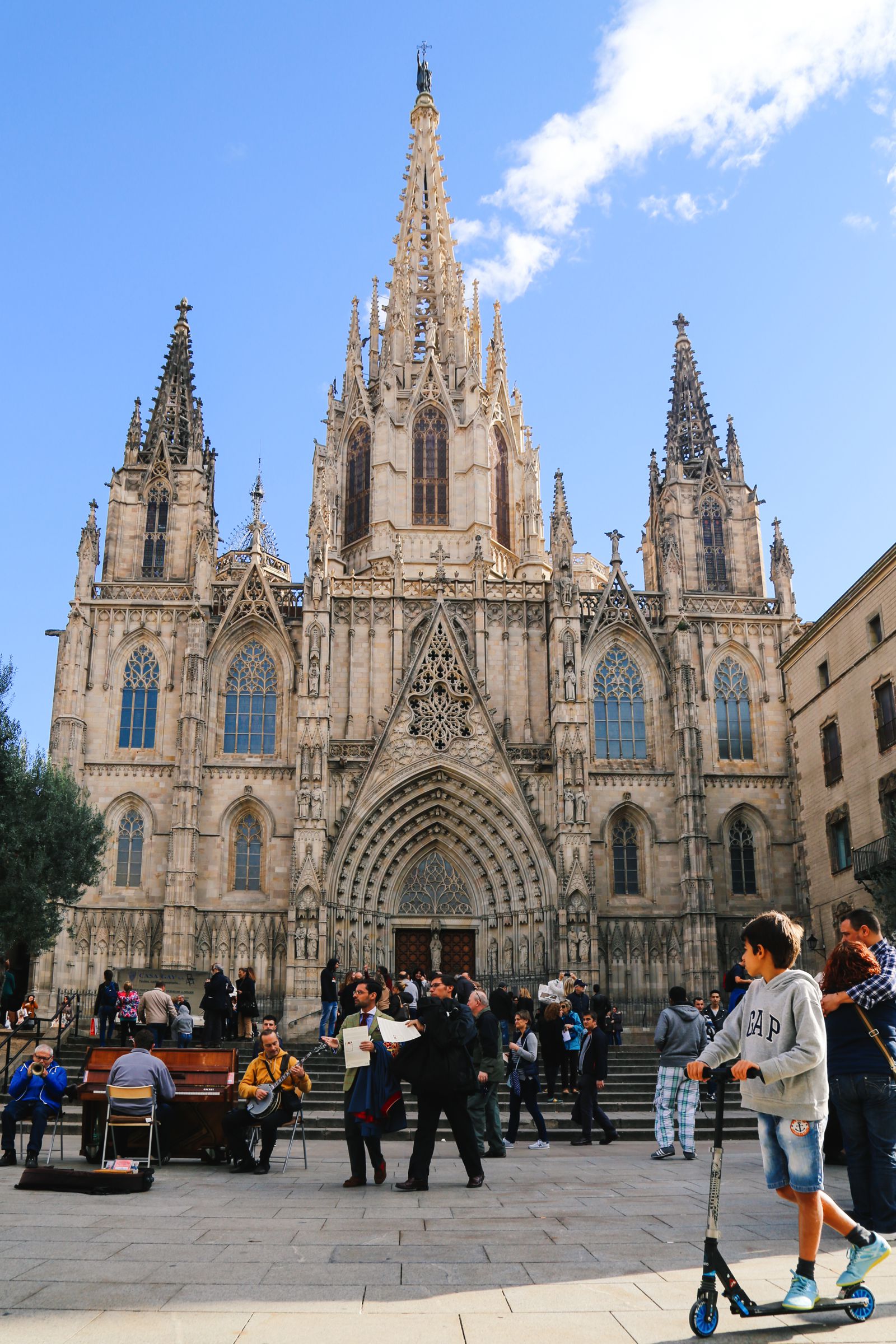 Let's get the obvious one out of the way first, but doing a little bit of research goes a long way. Whether that's learning about the country's religions, beliefs and practices, a bit about their culture or even just their tipping habits (and why it's necessary or not) it will really help to make the best-informed decisions when you travel.
The big one for visitor hot-spots like Barcelona where demand far exceeds supply is the dispersal of travellers around a destination. Rather than all us cramming ourselves into popular areas of the city, take a step back and think if there are any other, more local, or lesser-known areas that might pique your interest. Not so much that it's a hassle to get into the city but maybe enough that we could explore other areas outside of just the main parts of Barcelona itself. It's a great way to gain a local perspective of the city and to discover something totally new.
2.) Learn some of the languages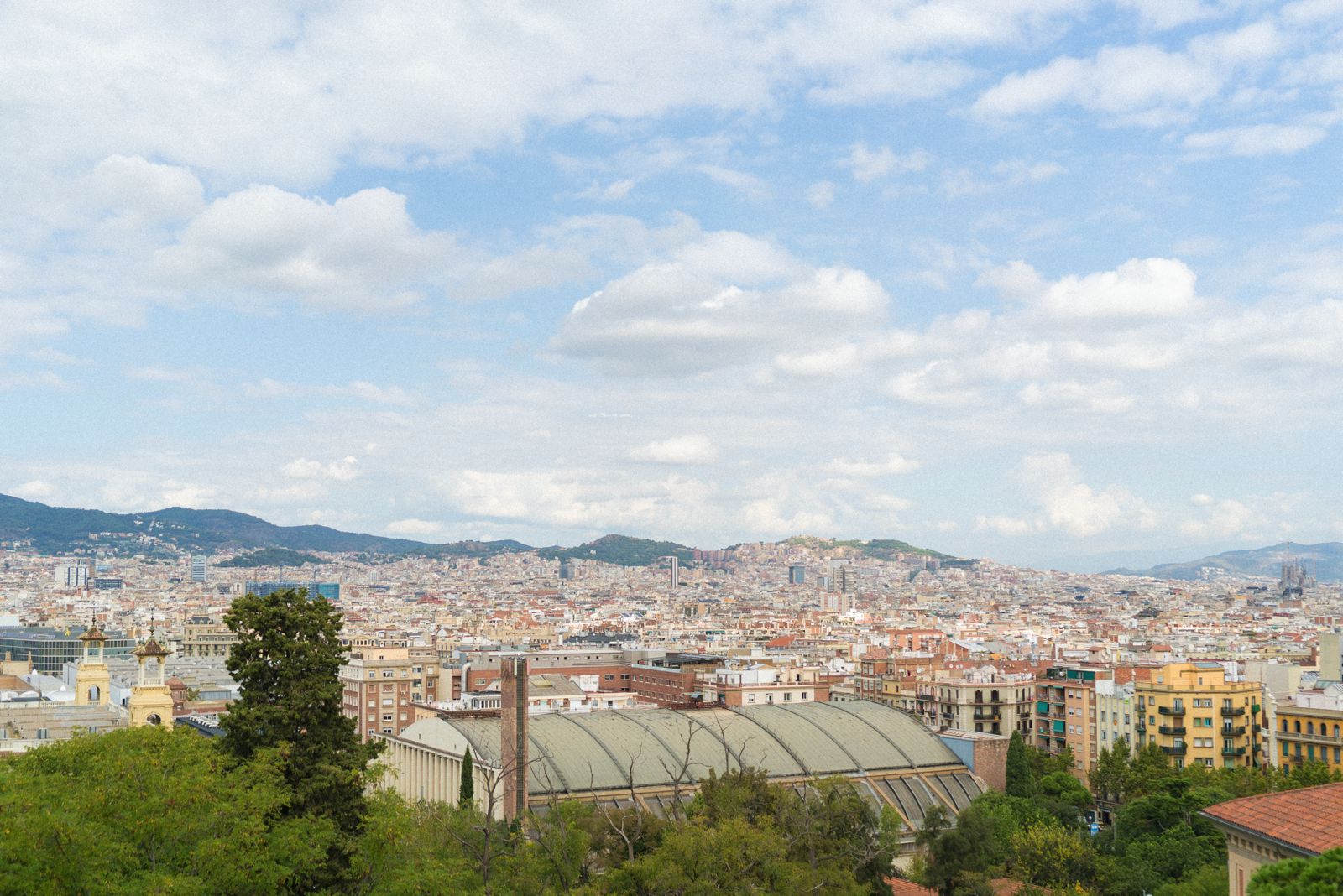 By no means do you have to be fluent but learning a few helpful phrases is a great way to chat with locals. Asking people how they are, please, or how to order an extra large bag of churros (my favourite!) really does break down barriers between us travellers and locals.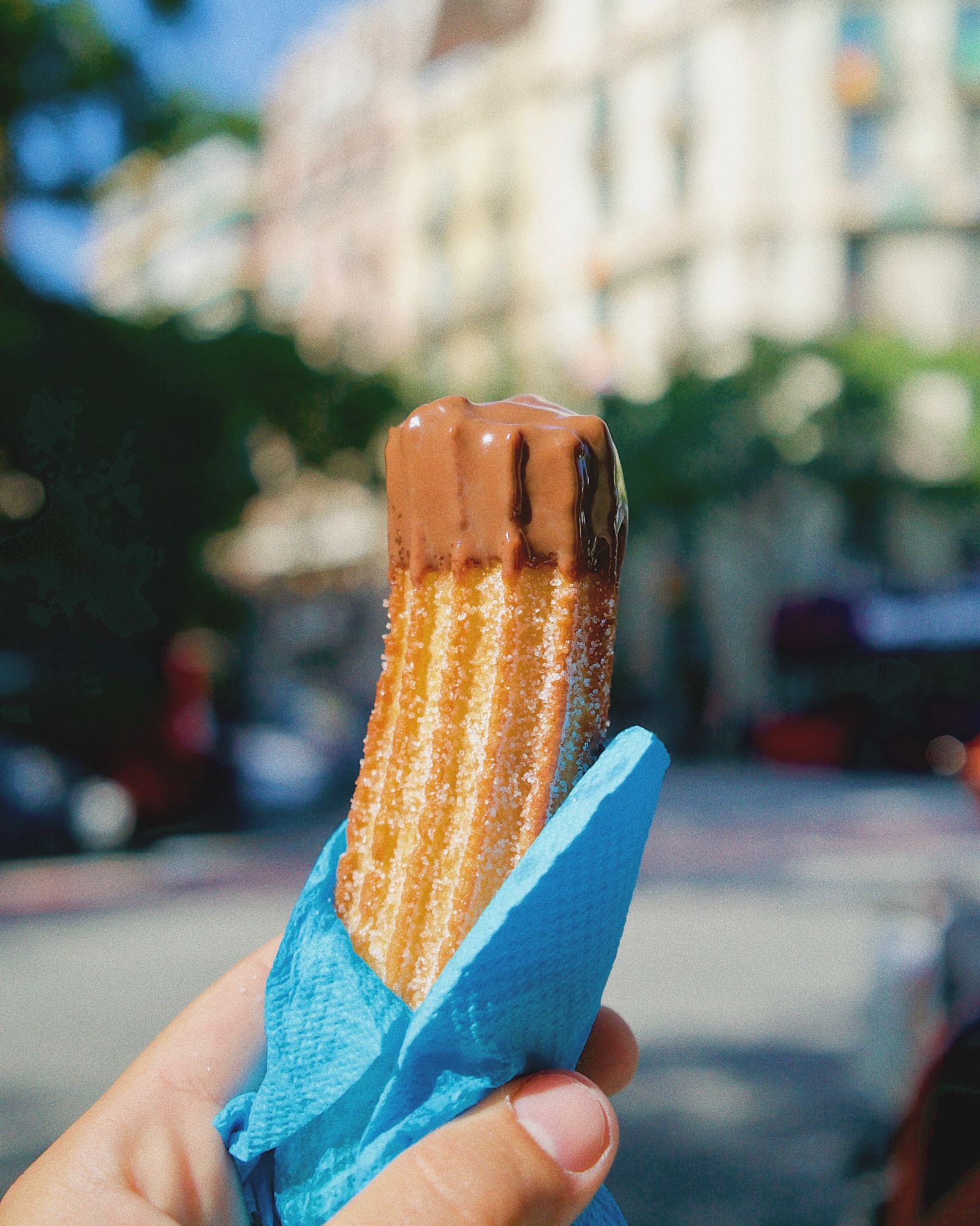 It seems like a small victory but seeing the smile of someone when they can see you're actually making an effort is great. Salud!
The big win from this though, of course, is bonding with the locals, and actually being able to get recommendations on things to do which most of us traveller might perhaps not consider naturally. This helps spread us out around these places a lot more, helps us invest more in the locals and hence make a more direct contribution to the places we are visiting.
3.) Fund local businesses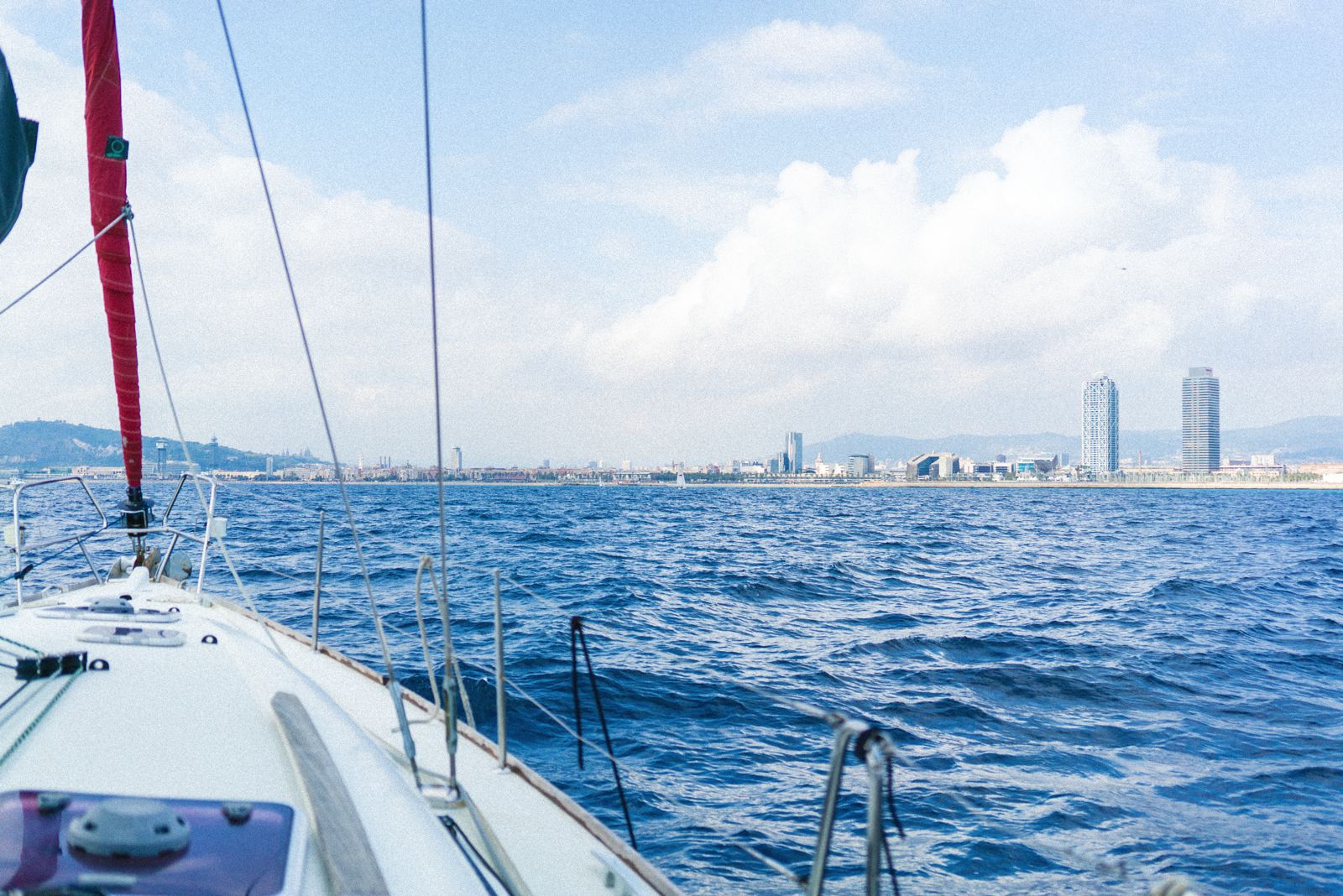 This is incredibly important, not just in the short term but also for the long term, too. Unfortunately while speaking to the guys at the Travel Foundation they told me that some larger brands take a majority of profits overseas and only leave about 10% of your money spent in the country itself. Something that only really helps huge companies and not always the local area as much.
When I was in Barcelona, I knew I wanted to get out onto the Mediterranean Sea and just learned a little more about Boat Trip Barcelona, a husband a wife duo that runs their very own sailing ship to explore the region. Instantly, I could see how much love they had for sailing and the joy they were equally having showing me around their neck-of-the-woods.
The whole trip was so incredible and It was a great way to support local businesses without even over-thinking it.
You can buy your tickets and read more from Visit Barcelona, here.
4.) Try to eat local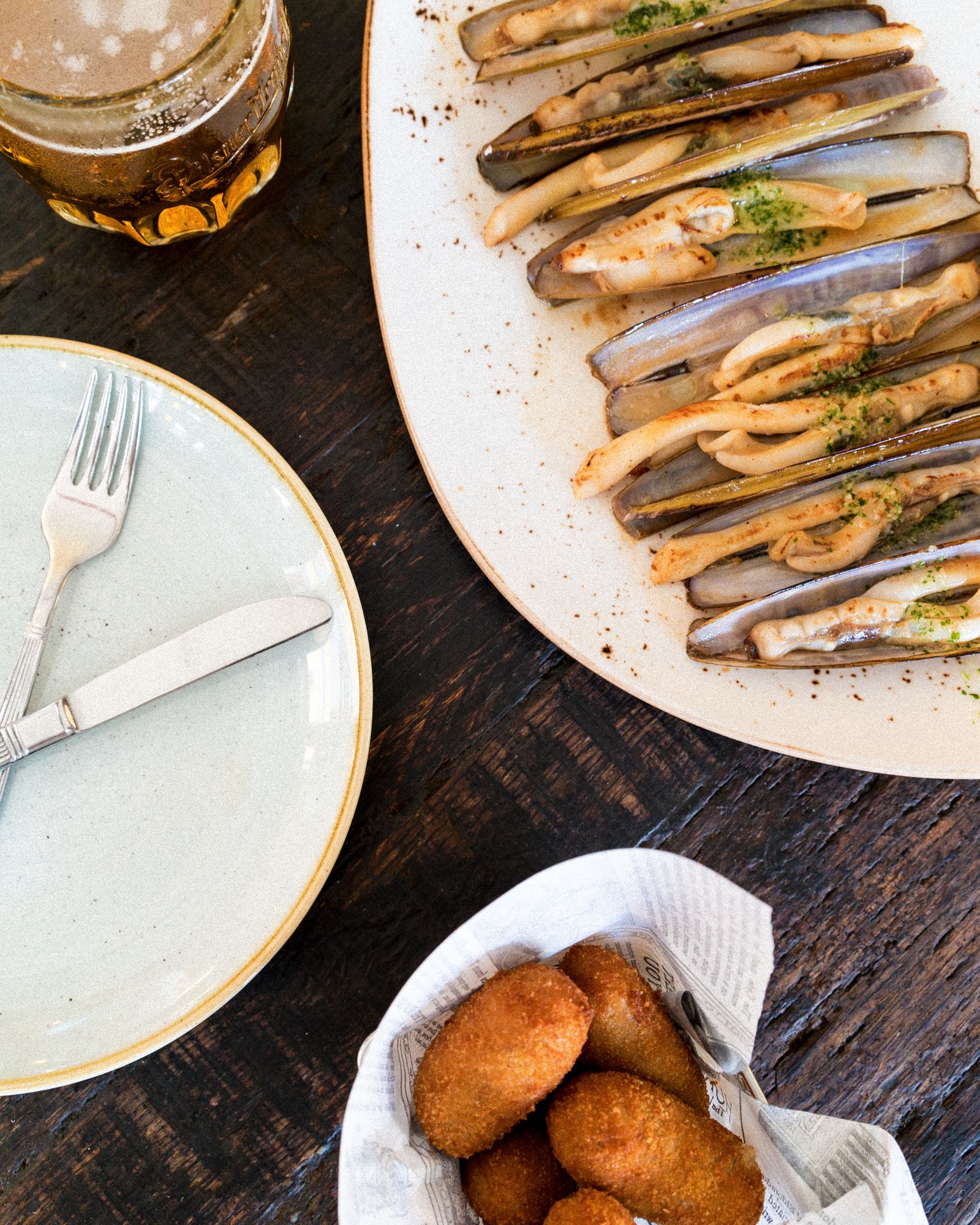 This is perhaps my favourite tip (how could it not be? 😉) but there's nothing better than trying the local delicacy prepared from locally sourced food!
Not only does eating local food from local sources help reduce food importation costs for the restaurants (by and large, it costs a lot less to transport food from local sources than it does internationally), reducing a restaurant's dependency on food imports and replacing it with local produce also contributes much more back into the local community too.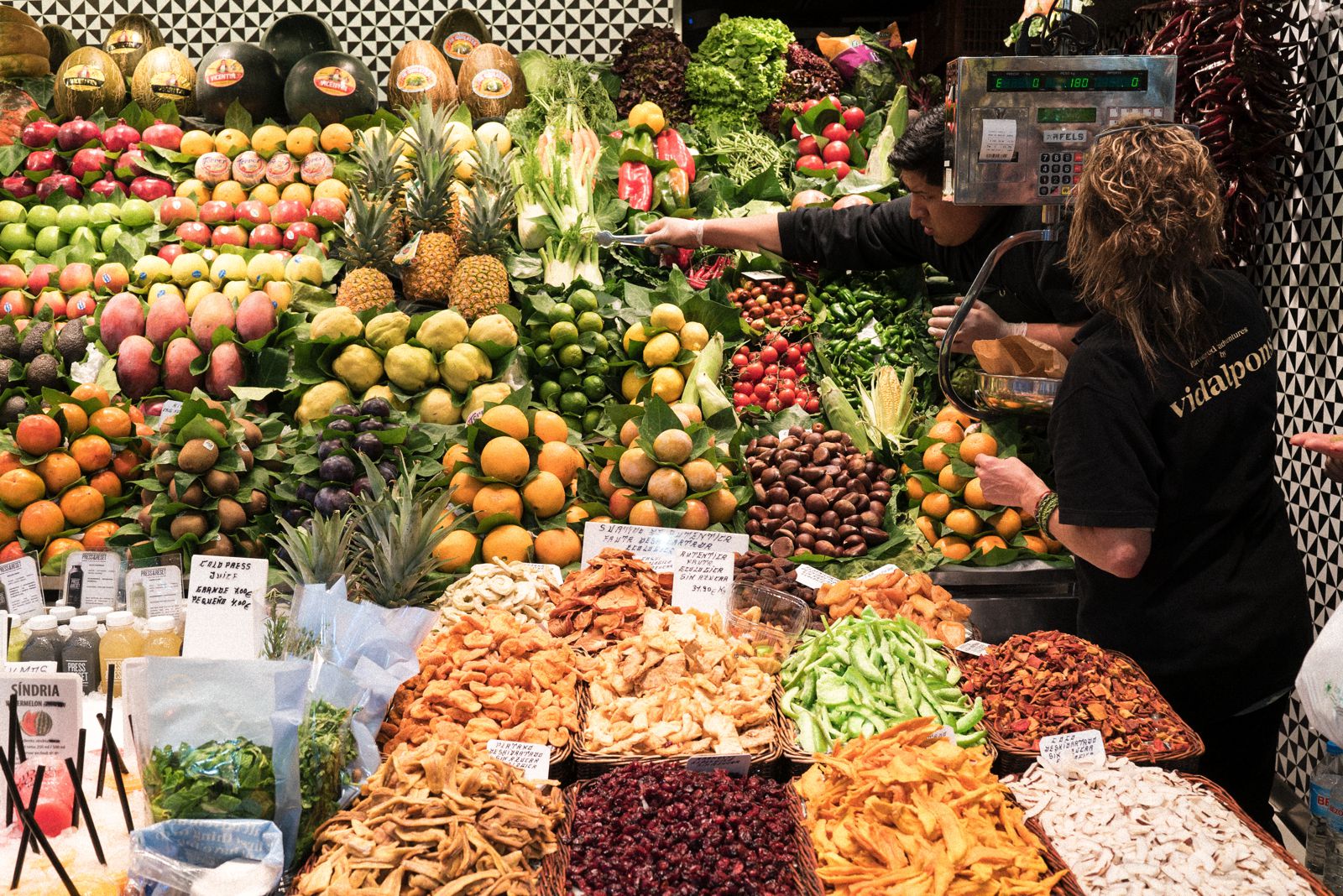 5.) Venture outside the hotel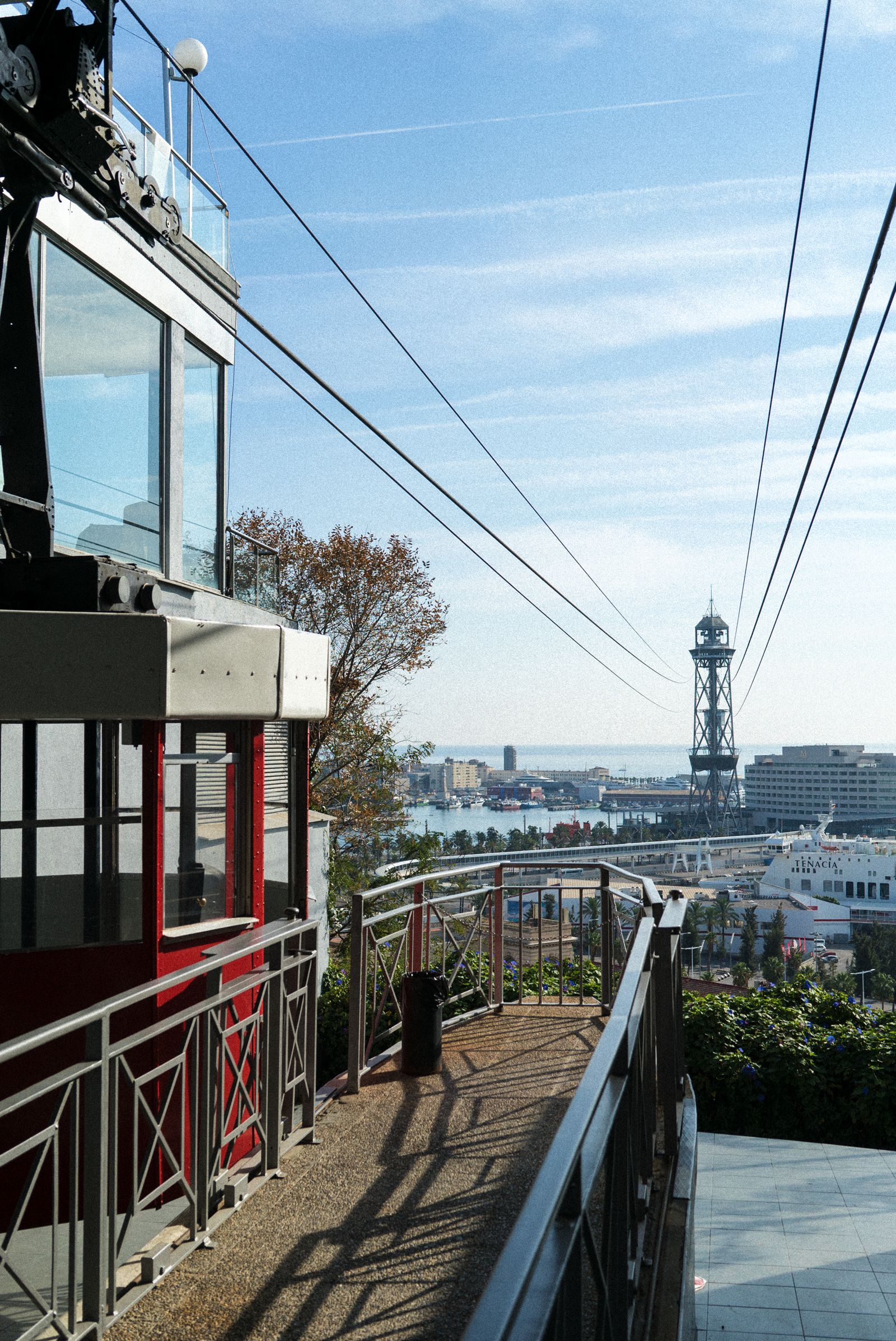 While flashy all-inclusive hotels can be an attractive option when you just want to kick back and relax (*I totally get the appeal, by the way), it's sometimes important to venture away from the poolside and enjoy a visit to the neighbouring town or see some local spots.
In Europe, this is a lot easier to do and pretty much a no-brainer for most travellers but in some other (perhaps slightly less familiar or less developed) places, you can literally find it hard to leave a hotel.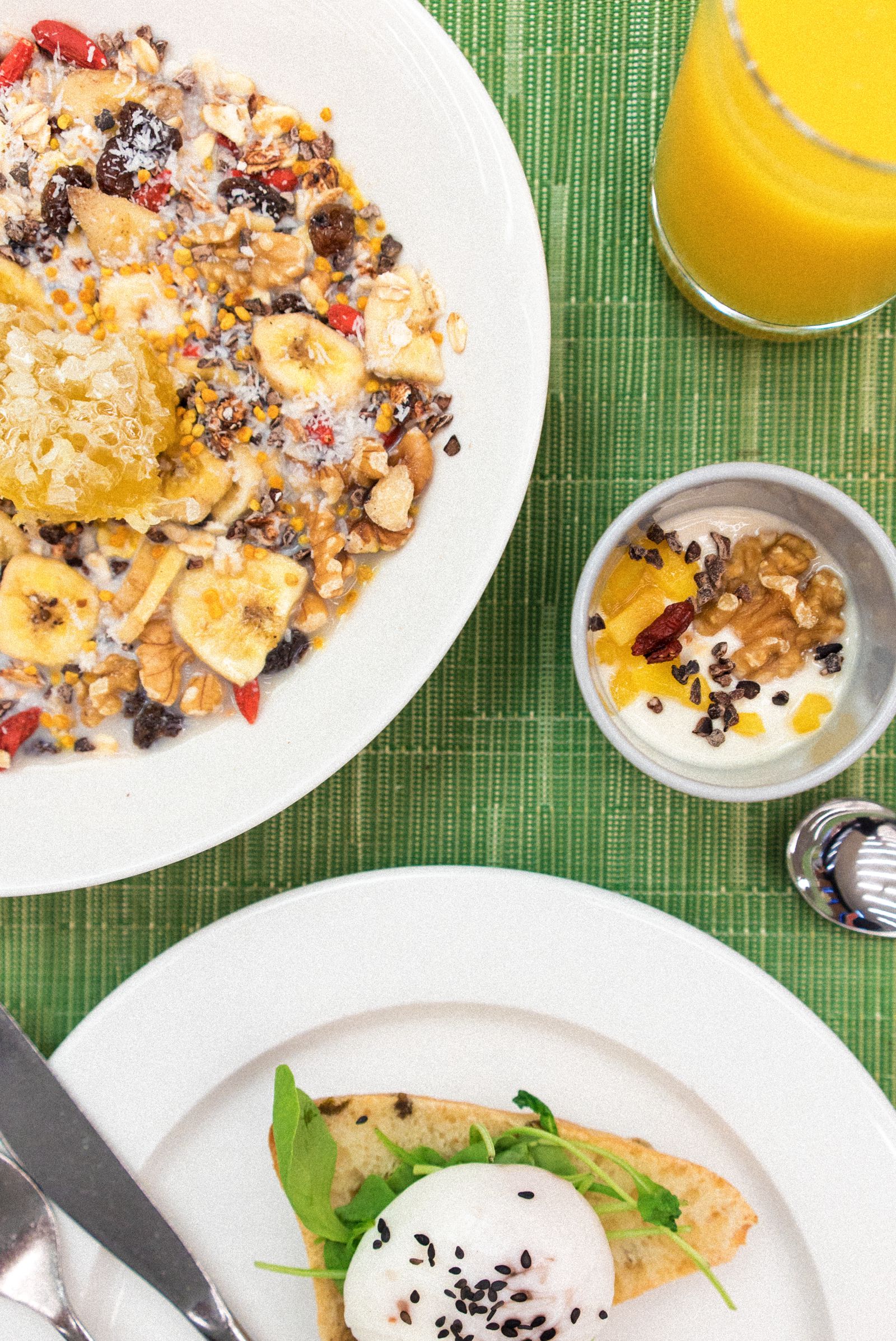 If possible (and remember to always put your safety first), try and head out to explore, eat and buy your gifts from the local restaurants, stalls and stores you can find outside of your hotel! You can have such a more direct impact on the local communities this way.
6.) Respect the environment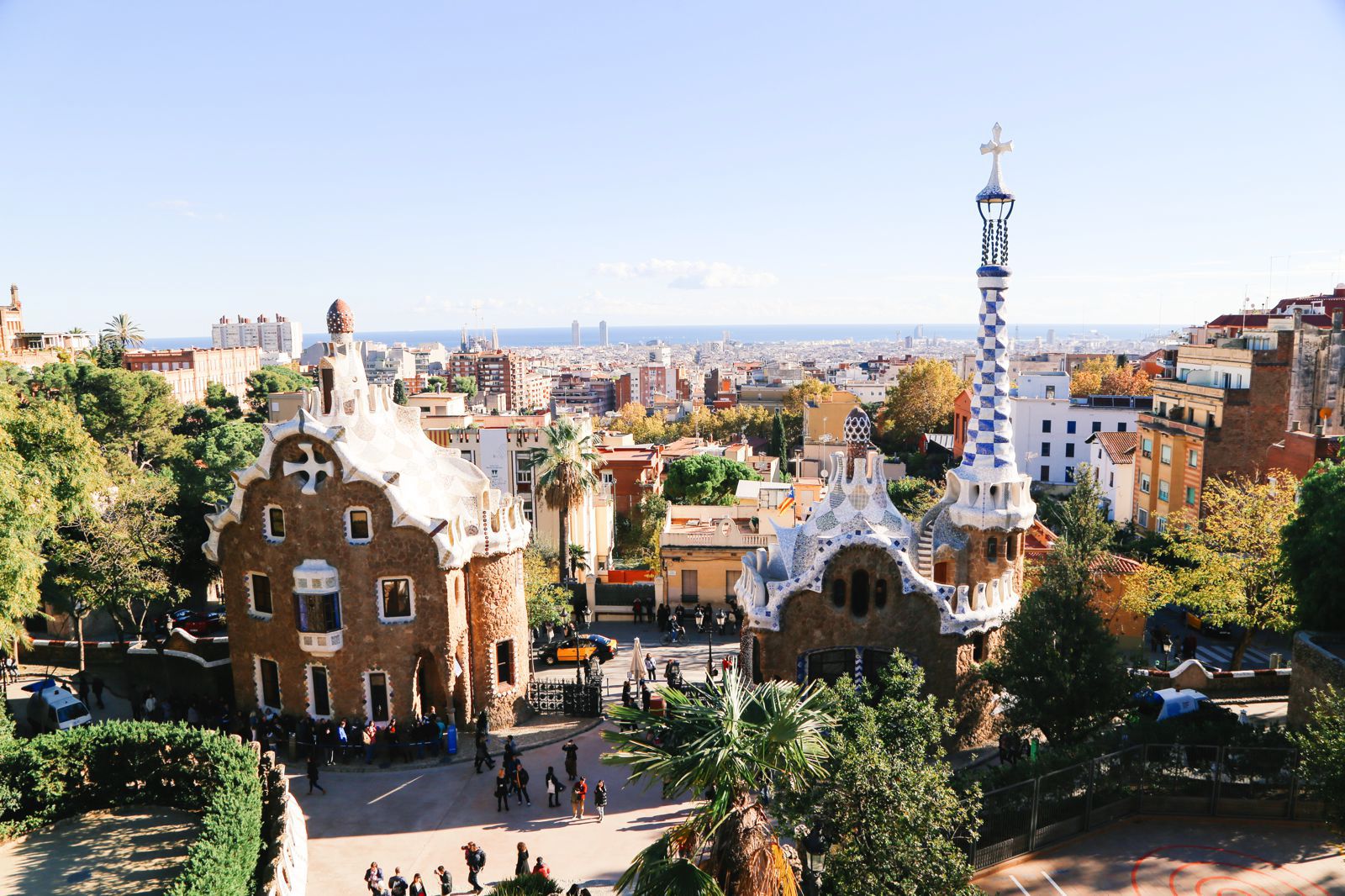 Probably the most important factor of sustainable tourism is preserving the locations you visit. Some of the worst yet most common behaviours I've witnessed is when visitors just throw litter on the floor – it really bothers me so much and is quite frankly, just disrespectful (surely no one would want garbage thrown in their own homes).
Another obvious one is re-using your towel in hotels! At home, you'd never use 4 or 5 towels per shower/bath and so I'm pretty sure most of us are okay with using our towels for more than one day. The impact you'll have will mean cutting down on extra washing costs, energy usage and chemicals that might seem small but very quickly adds up.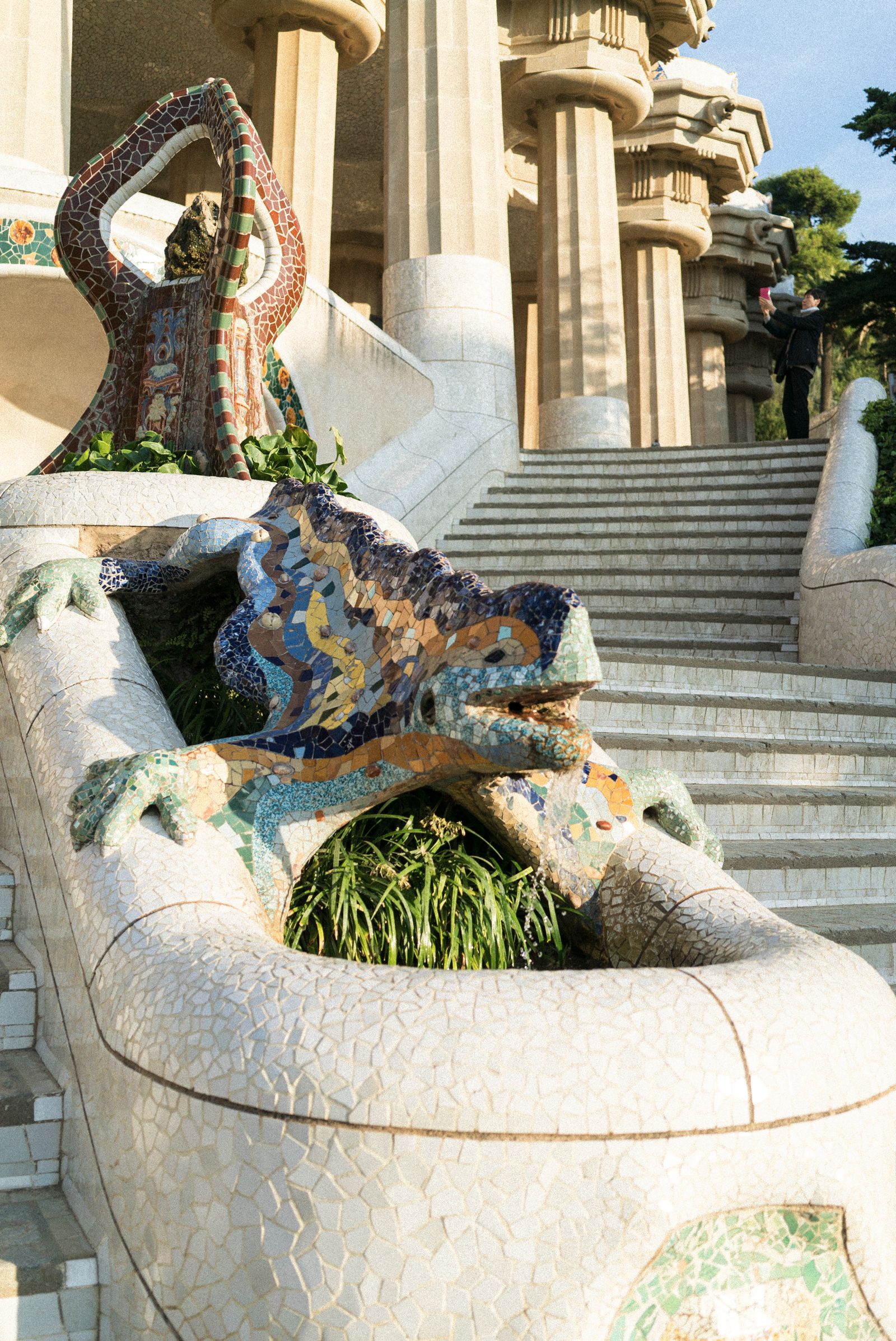 Travelling around on foot or by bicycle is not only a great way to see a new city but it's also much greener. I worked up a huge sweat walking around Barcelona, which justified my massive bag of churros after (seeing the local community and supporting the local community in one delicious fell swoop! 😆😄)!
In some cities (especially so I've found in Italy), they have public water fountains where you can fill up fresh, clean water to your heart's content. Grab a reusable water bottle and take it out with you, this way you don't need to keep buying those environmentally unfriendly plastic bottles.
Every little bit does help and the main point behind this really is just to pay attention to the little ways you can help. It might seem like the smallest thing but multiply that by the millions of people who might be visiting the same place and suddenly you can see the huge impact these little changes can have on the places you're visiting.