For a long while there, Colombia was one of those countries a lot of people wouldn't even consider visiting. This, of course, is not to say that people never visited or that it was impossible to visit, it was just one of those places that you would probably have found several other countries in South America you'd want to visit before even beginning to consider Colombia!
Things have changed of course and Colombia is climbing higher and higher on many-a-travellers list of countries to visit. This is not without reason, of course. Colombia is beautiful, the culture, by and large, is fun and vibrant and the plethora of sights to see in the intriguing country are far too many to cram into just a few weeks here.
Alas with our daily commitments, most of us are only afforded a few weeks a year of proper holiday time and so to help you on your way, if you are considering a visit to Colombia, we've got 10 places you have to see in Colombia!
Let's jump straight in shall we? 😁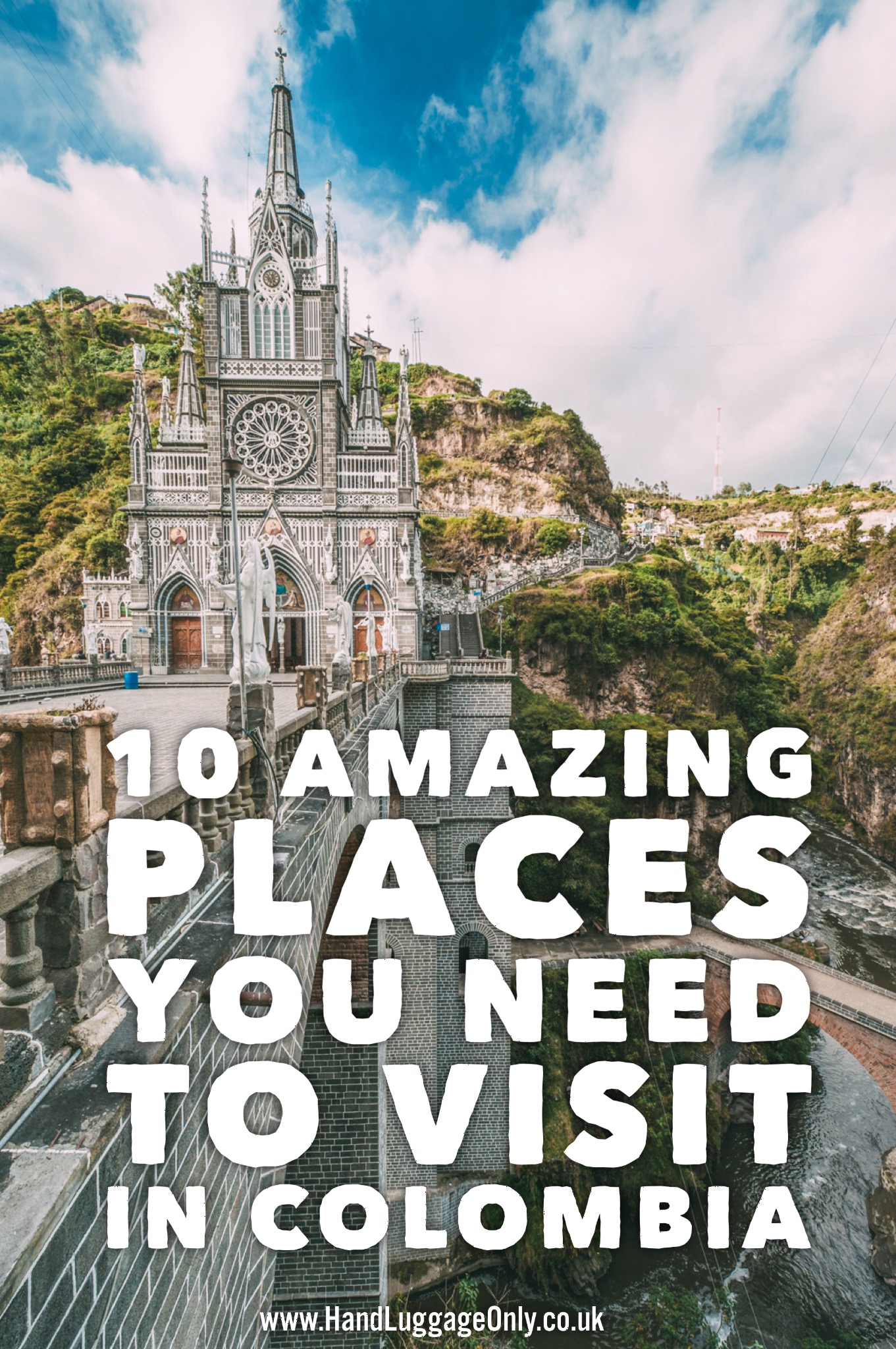 1.) Tayrona National Park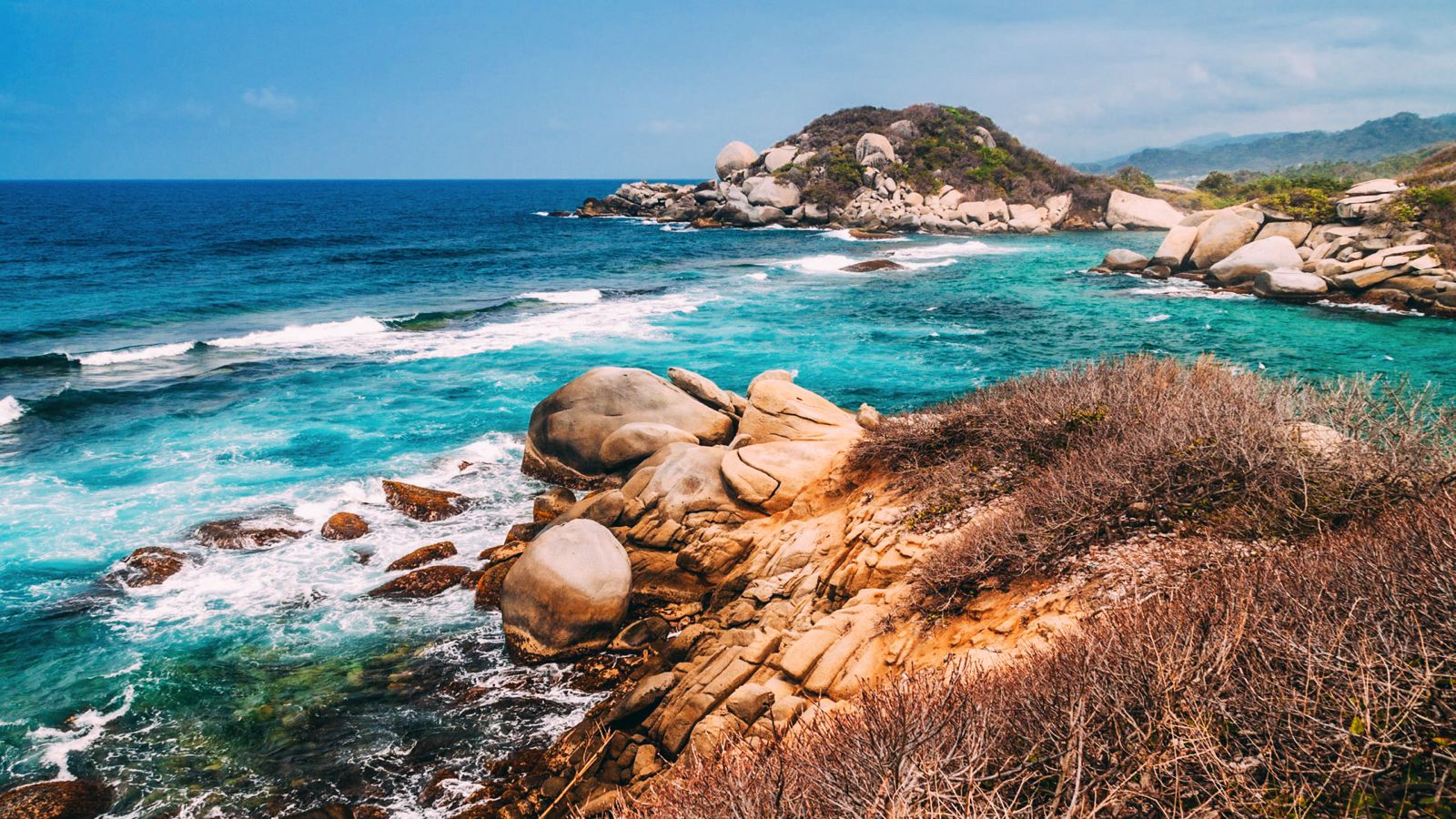 Start your trip off to Colombia with a splash by hopping into Tayrona National Park's natural reef lagoon, La Piscina. This natural attraction is on Colombia's northernmost coastline, bordering the Caribbean Sea.
For more active travellers, there are hiking trails following the shoreline, and towering rock formations speckled throughout the turquoise water to climb on ( and to be fair, good on you for getting your exercise on your holidays if you do decide to go for the hike!).
For a more relaxing experience (which is probably where you'd find me 😄), lay out on the beautiful beach and enjoy a view unique ocean view with the jungle behind you and white sand beneath you. Tayrona National Park is one of the most picturesque locations in Colombia and far removed from the hustle and bustle of heavily urbanized areas.
2.) San Andrés Island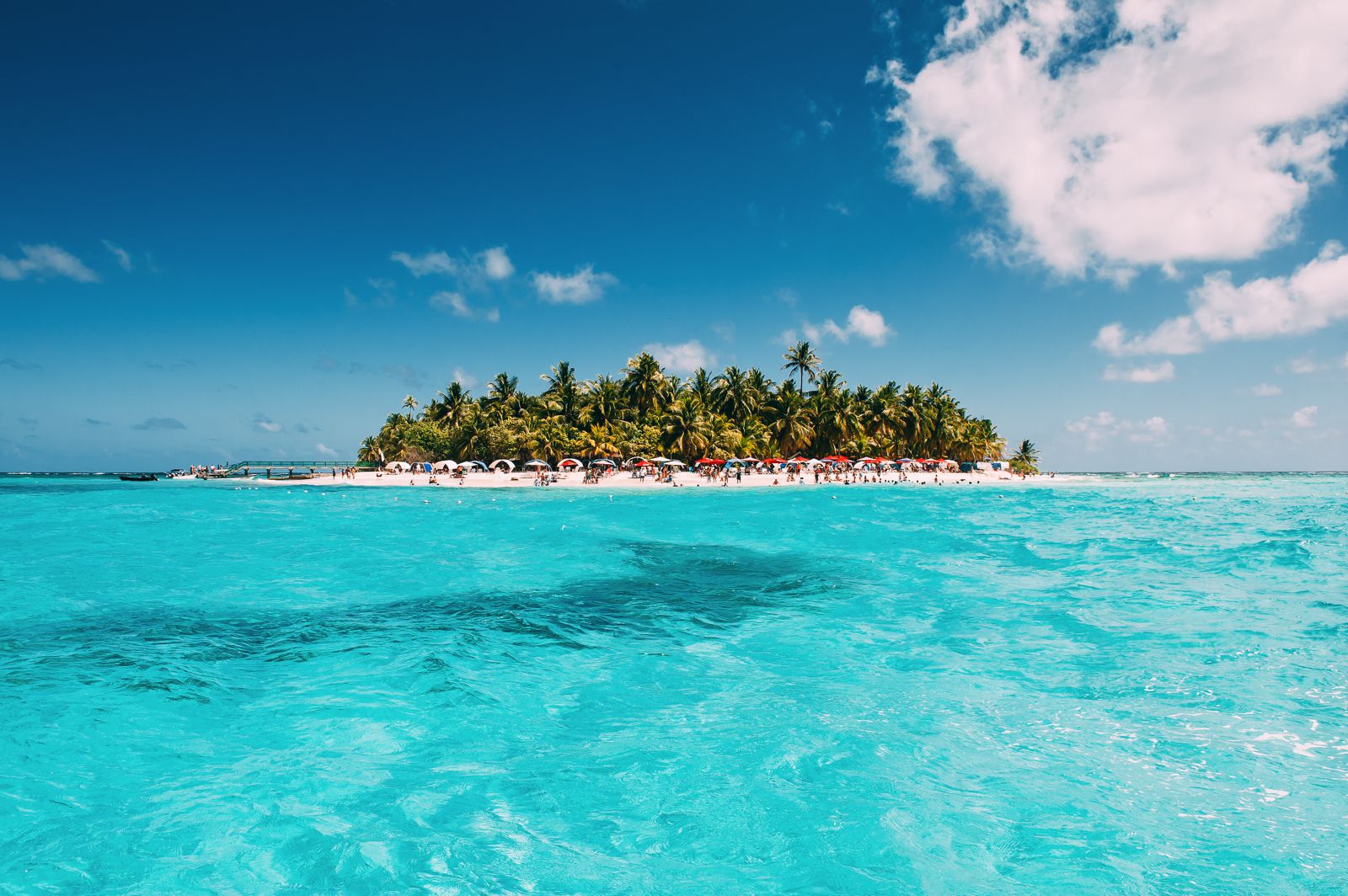 A short boat trip away from the Colombian coastline lies San Andrés Island, where the view is nothing but beautiful blue as far as you can see.
Surrounded on all sides by the Caribbean Sea, the island boasts a quaint waterfront where travellers can sip on drinks (cocktail hour every day on holidays is a must, I reckon) while watching the sunset or enjoy a traditional Colombian meal.
For those looking for more active stuff to do here, canoes are available to rent and it is just a short paddle to Johnny Cay – an absolutely beautiful archipelago.
3.) Tierradentro Tombs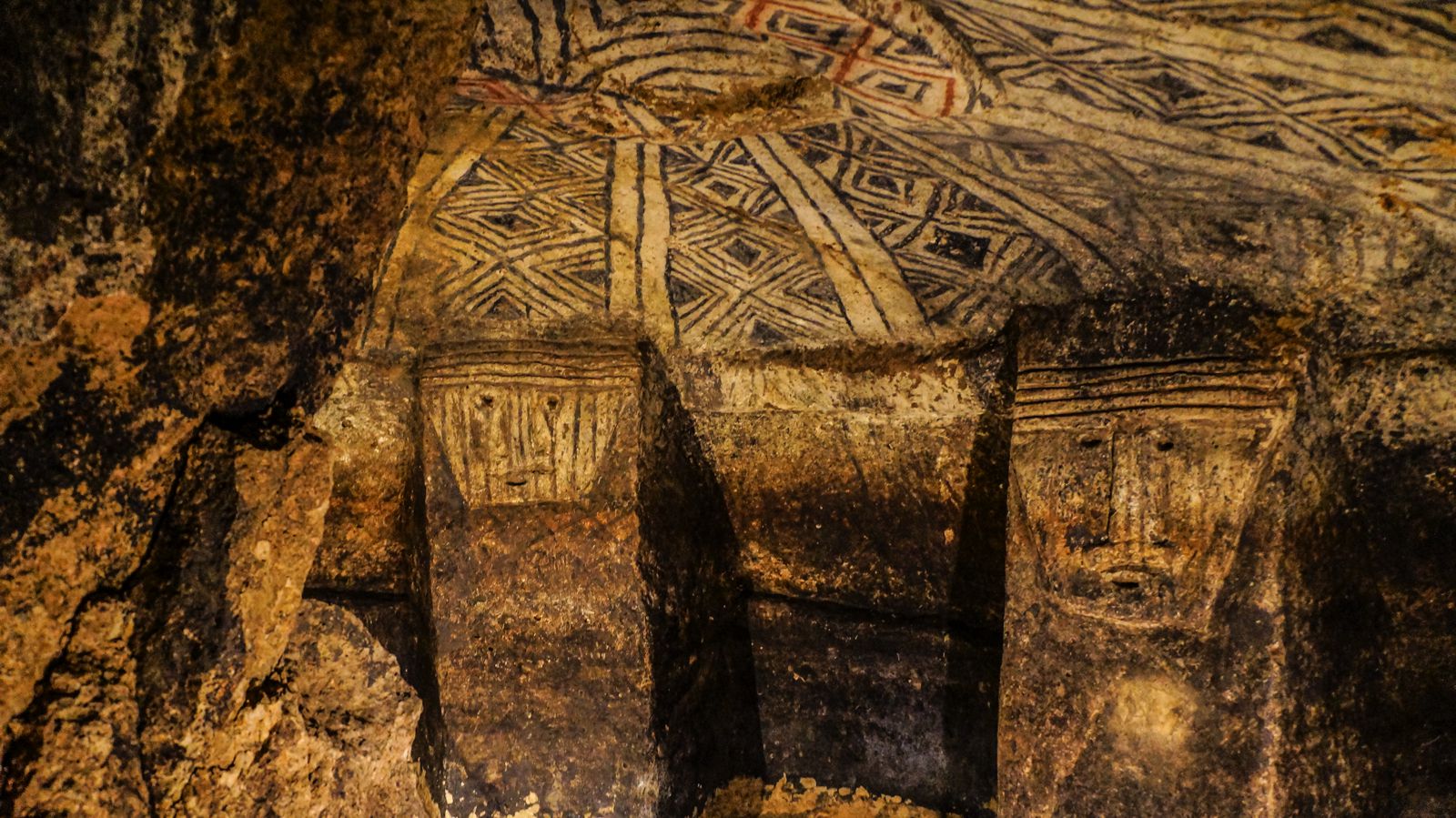 Navigating through a series of trapdoors, damp corridors, and spiralling tunnels underground are just a few things to expect when you visit this mysterious landmark in southwest Colombia.
Built in the 7th century, these tombs are one of the country's most treasured archaeological finds, yet they are not as popular with tourists (yet), making the location a great trip for travellers who don't care for crowds.
For a small entry fee, visitors can explore the tombs alone or with a guide, peruse the two on-site museums, and learn more about the native Paez Indians.
4.) Tour a Coffee Plantation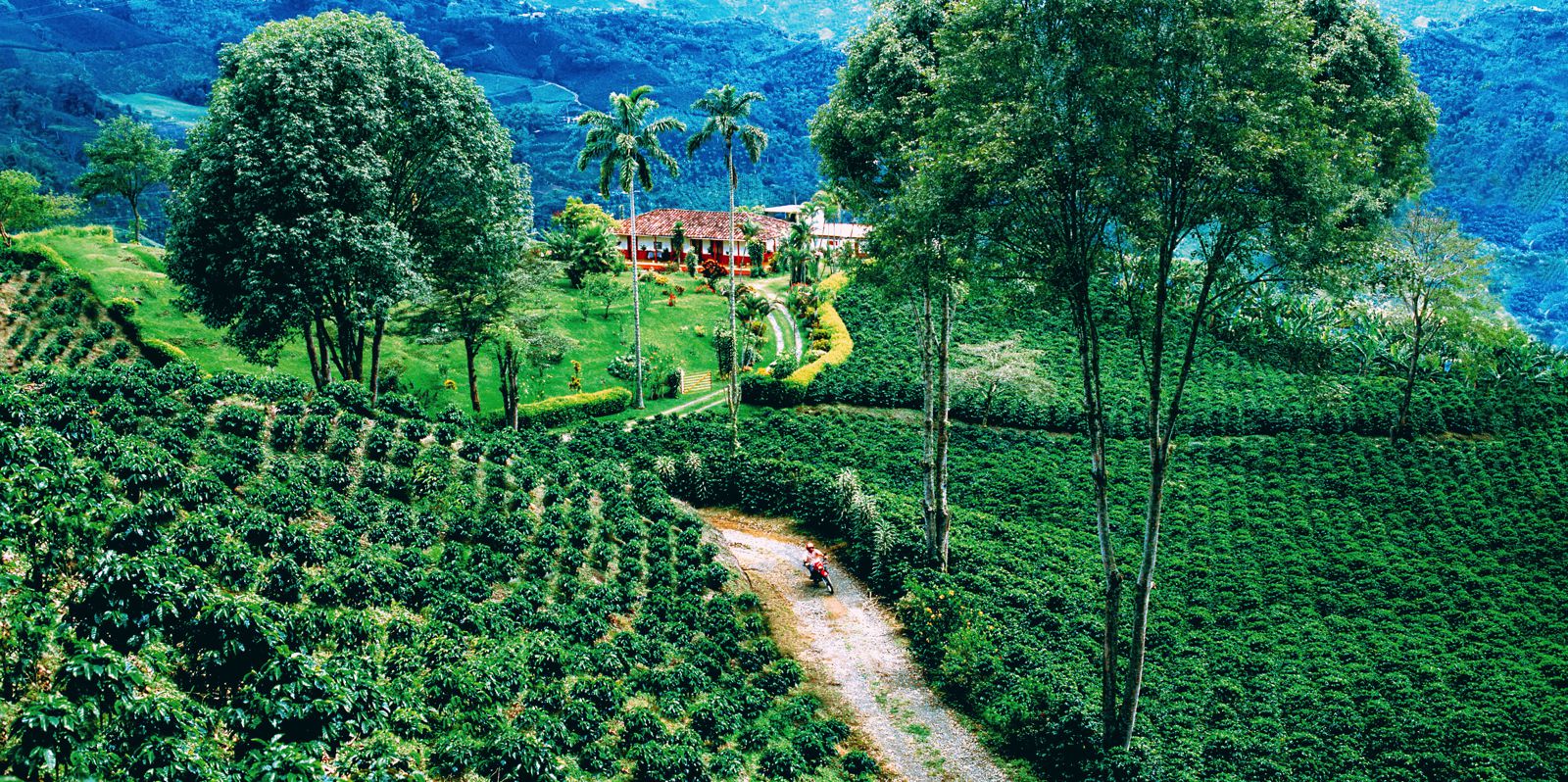 With all the hype about Colombian coffee, no traveller should miss taking a tour of a coffee plantation and enjoying a fresh cup of java; even if you're not really into coffee (it would be like going to Champagne in France and not trying at least a sip of that sparking stuff).
Hacienda Venecia is a plantation that offers tours (by reservation online) with hands-on activities, a detailed history of the coffee industry,  and delicious cups of their fresh-grown joe.
5.) Santuario de Las Lajas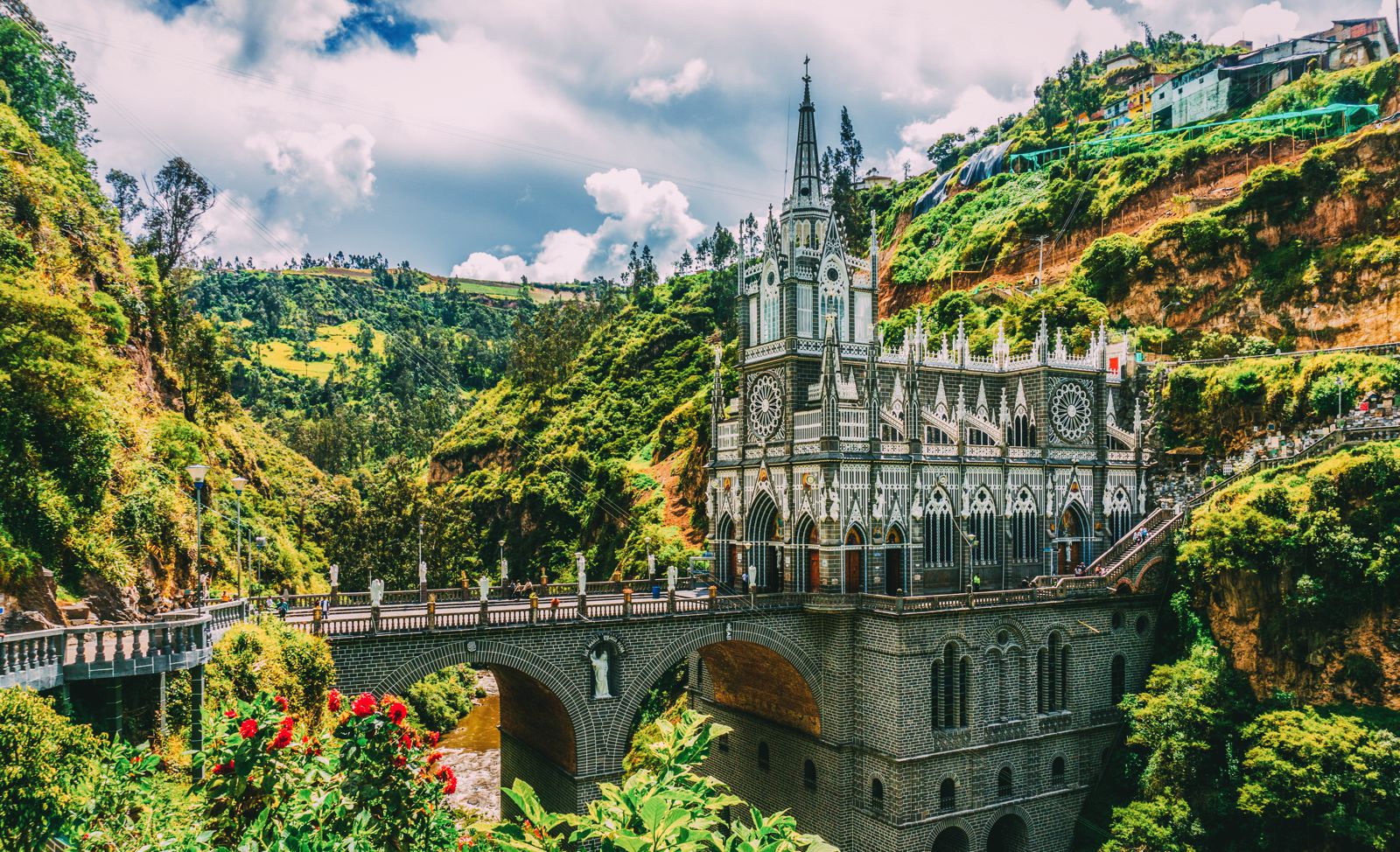 One of the most beautiful works of architecture in South America lies near Colombia's border with Ecuador. Santuario de Las Lajas is a Gothic-style cathedral built into and over a deep river gorge.
Within the church built into the cliff is a museum with lots of history about the cathedral and the town it is part of – definitely worth popping in for history buffs. The sights of the Colombian landscape alomng with this architectural beauty are sights that you need to experience if you can in Colombia.
6.) Cartagena's Old Town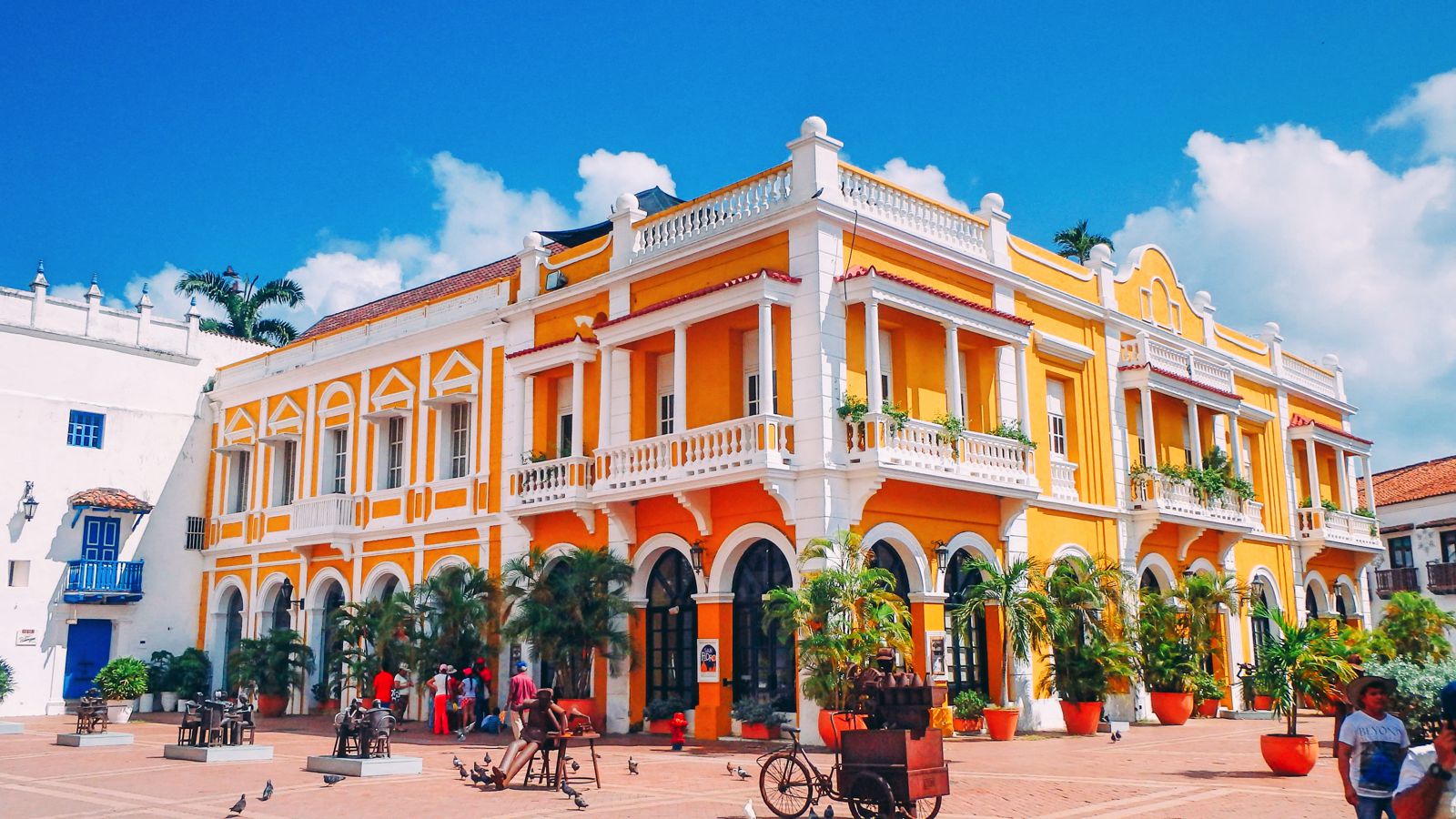 As one of the oldest Spanish colonial settlements in South America, this area of Cartagena is rich with culture and history.
Stroll down the quiet streets within the old walls, climb into a carriage for a horse-drawn tour of the city, or indulge your taste buds (and tummy) with a myriad of tropical fruits being sold on the streets (wouldn't hurt to rinse them before you tuck in, of course). No matter what you do in Cartagena, you will get the experience the energy that has come to characterise this Old Town area!
7.) Salt Cathedral of Zipaquira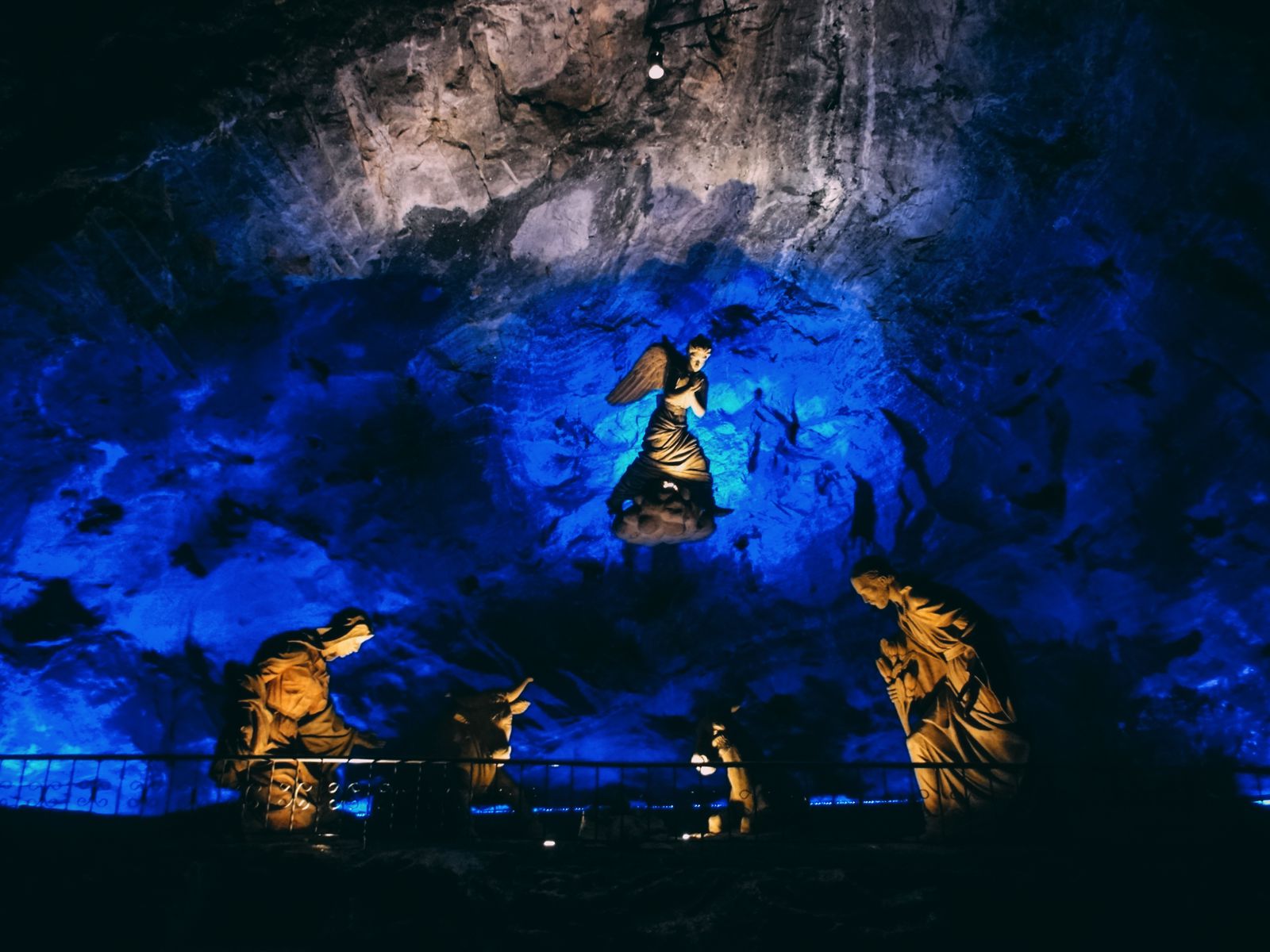 As much of Colombia's wealth stems from salt mining, it only makes sense that one of the most popular sights in the country would be salt-centric. Not far from Bogota lies the salt mining capital of Colombia and in it a beautiful, underground church.
An abandoned, carved out salt mine serves as the setting of the Salt Cathedral of Zipaquira. During the week, visitors can learn more about the salt industry and the church itself, but on Sunday the cathedral opens its doors to nearly 3,000 parishioners for traditional Mass.
8.) Laguna de Guatavita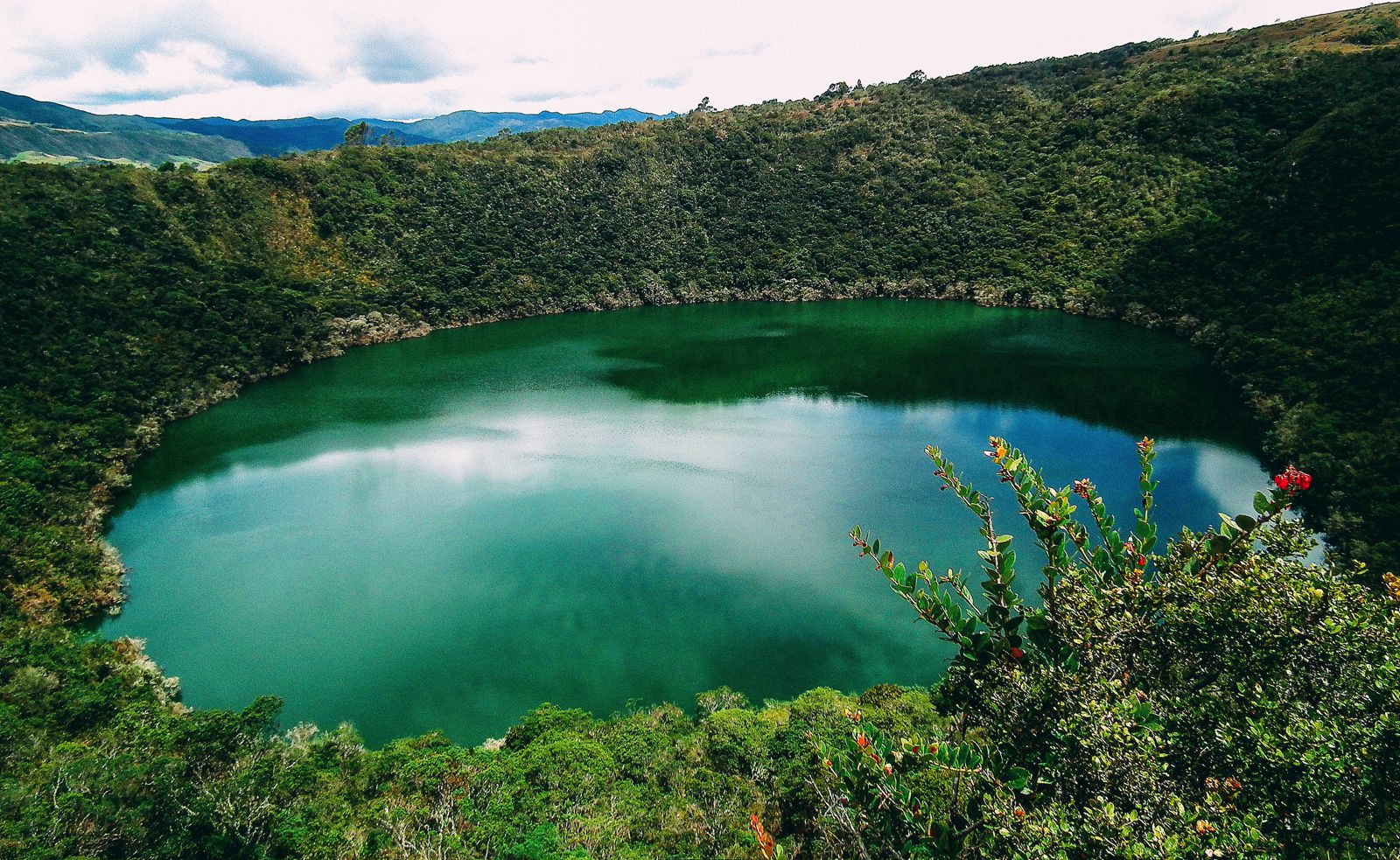 For an adventure and a gorgeous view of Colombia's aquatic and terrestrial beauty, a hike to Laguna de Guativita is a must-do.
The lake was most likely formed when the ground around the area became weak because of excessive salt mining in the region and became a sinkhole of sorts. Now a sparkling turquoise body of water, visitors to Lake Guatavita can indulge in quite a few interesting cultural things here. (Much as we'd like for you to, it wouldn't make sense to just come here and not throw in a bit of culture into your plans right? 😉 )
Join a guided tour of the state-protected reserve, hike on your own in the area surrounding the lake, or spend some time learning about the native people who used to inhabit this region.
9.) Amazon Jungle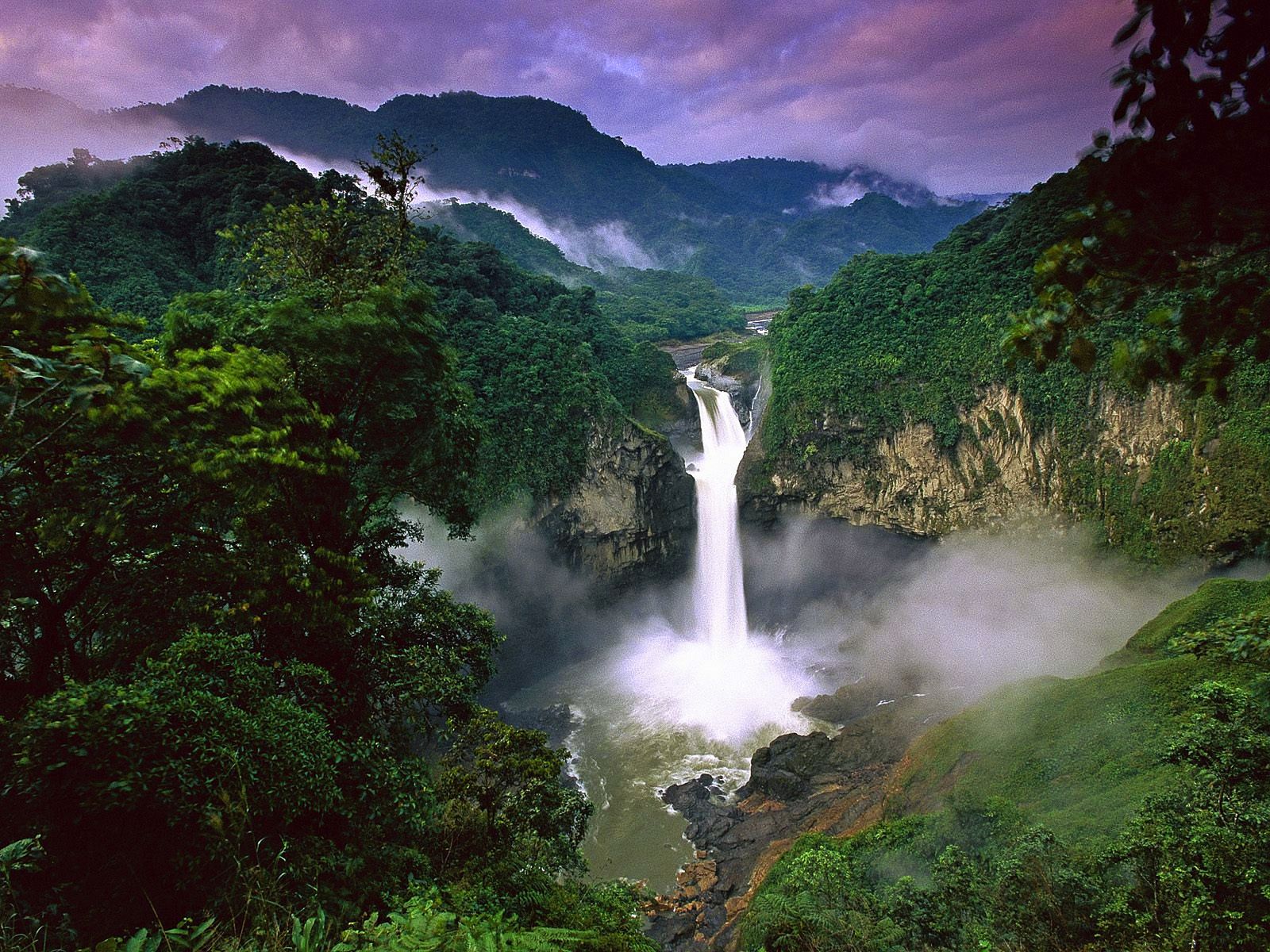 With deforestation taking a toll on the Colombian Amazon Jungle, do not miss out on a once-in-a-lifetime opportunity to experience nature at its finest. There are a few tour companies that offer excursions into the jungle ranging from 1-day to 5-days, depending on how much walking or hiking you're into.
Reset your internal clock and disconnect from the loud world by relaxing, exploring the flora and fauna of Colombia, sleeping under the stars, and filling up on traditional Amazonian food during a jungle experience tailored to your travel needs.
Be sure to research the guides before you go – don't take it for granted that every company is as good as the other (for instance, in the most simplistic of examples, some guides might be amazing but only speak Spanish – utterly useless to you if you don't speak a single bit of Spanish).
10.) Cali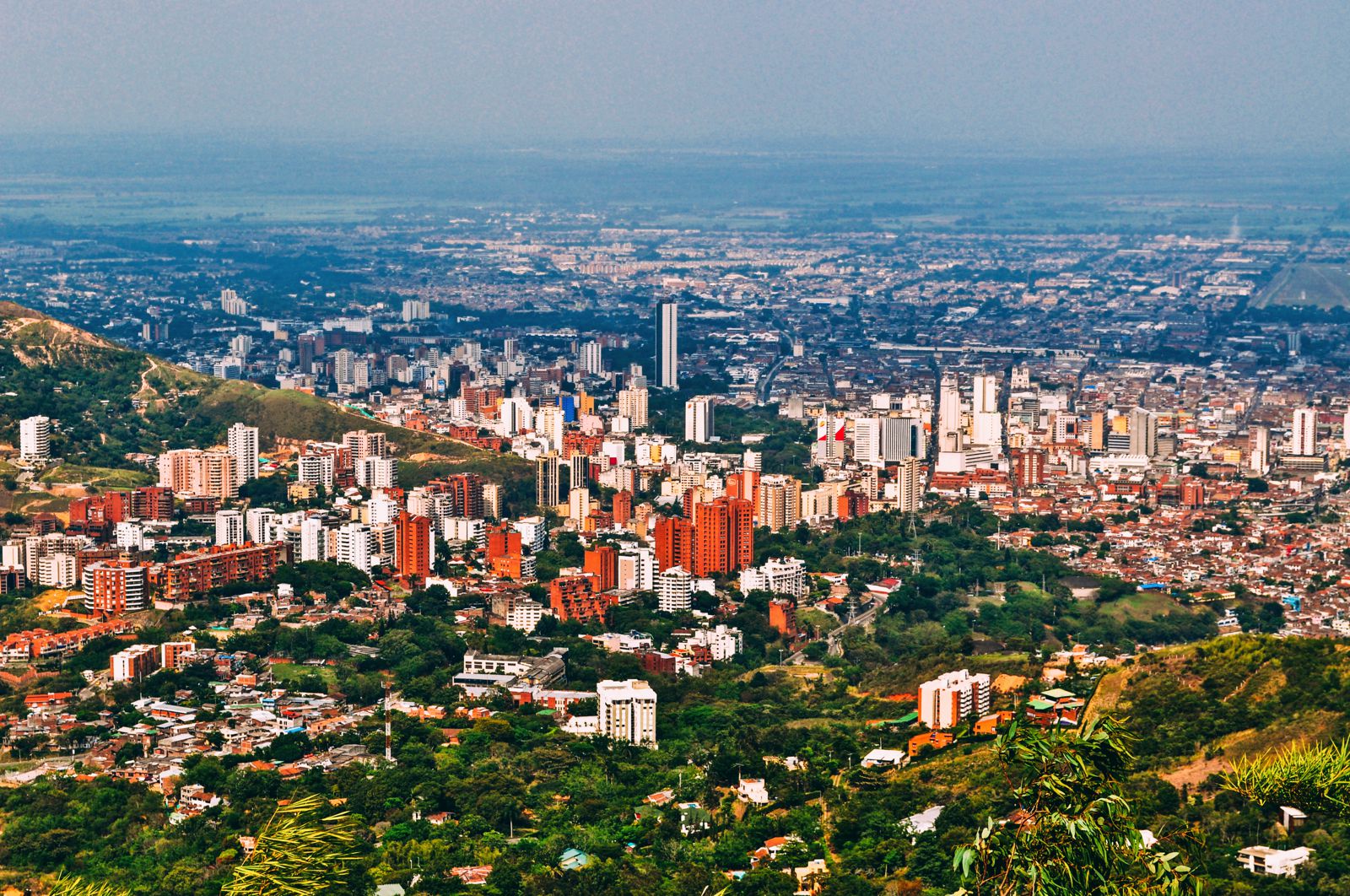 Travellers who love to dance (or at least try to 😄) will not want to miss spending time in the city that is called the World Capital of Salsa.
When you aren't sashaying your way through the streets and barhopping around the vibrant capital, stop in and visit Iglesia la Ermita. This Gothic-style church, which was built in the 1930s, boasts beautiful architecture and glasswork.
Another landmark attraction is Cristo Rey, a 26-meter statue of Jesus Christ that stands at the top of the Hill of Crystals. Recharge after your short walk up and down the hill by filling up on empanadas, drinking lulada (made from lulo fruit and great with a bit of alcohol) or snacking on some pandebono.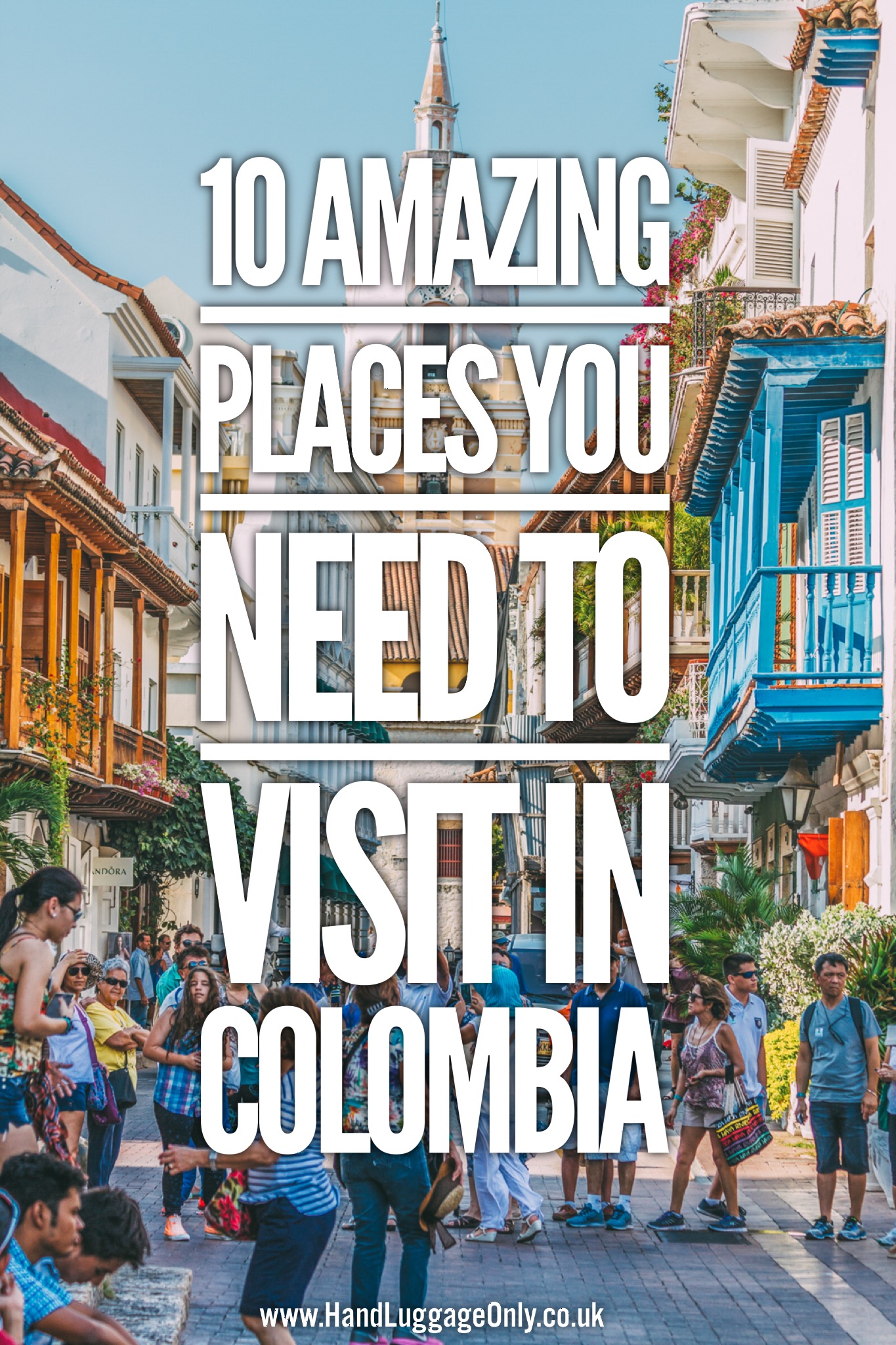 ---
---