In England, there's something of a 'new tradition'.
This 'new tradition' is all about celebrating local heroes… not that the celebration of local heroes is new in England – even the Queen's done that ages with the Honours Lists, but this one's different. This one's about celebrating the people who help us travellers see even more of England and contribute in many different ways to showing us (and showing off) the best of their communities.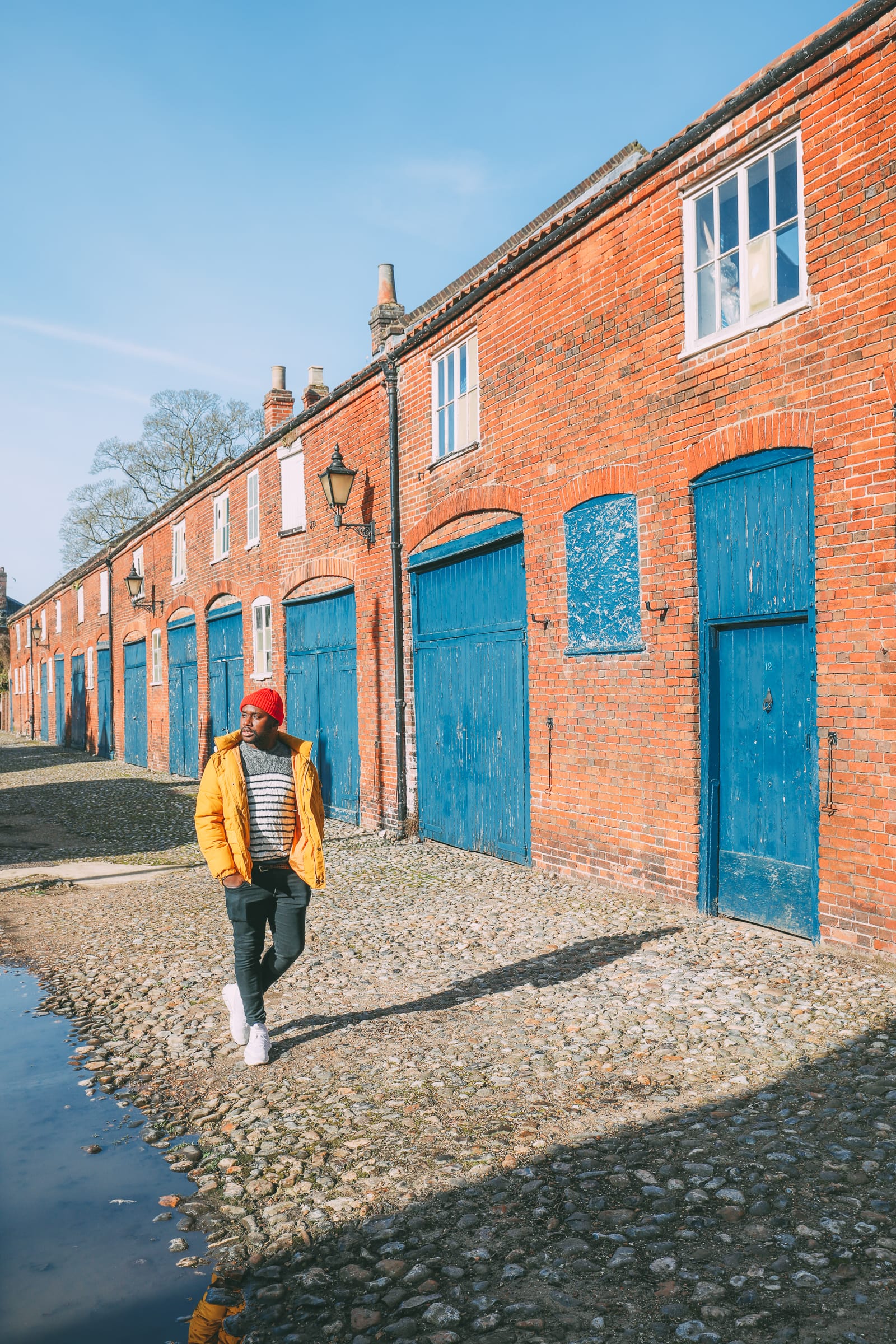 I love things like this! I'm sure pretty much everyone who's ever travelled has come across someone local at least once in some destination that has been kind, offered help, advice or something useful that has ended up making such a big difference to our travels with their local expertise. That's essentially what this award – The Tourism Superstar award (organised by England's Tourism Board – together with The Mirror) is all about.
Anyway, on a brisk, sunny morning a week ago, we hopped aboard the train from London and made our way over to Norwich where we would be spending time with the guy we're supporting to win this year's honours – Charlie Hodson (you'll find our more about why further down – and yes, a lot of it is to do with food. Oh, and there's a chance for a free holiday for you too with it! Full details are at the bottom of the post.)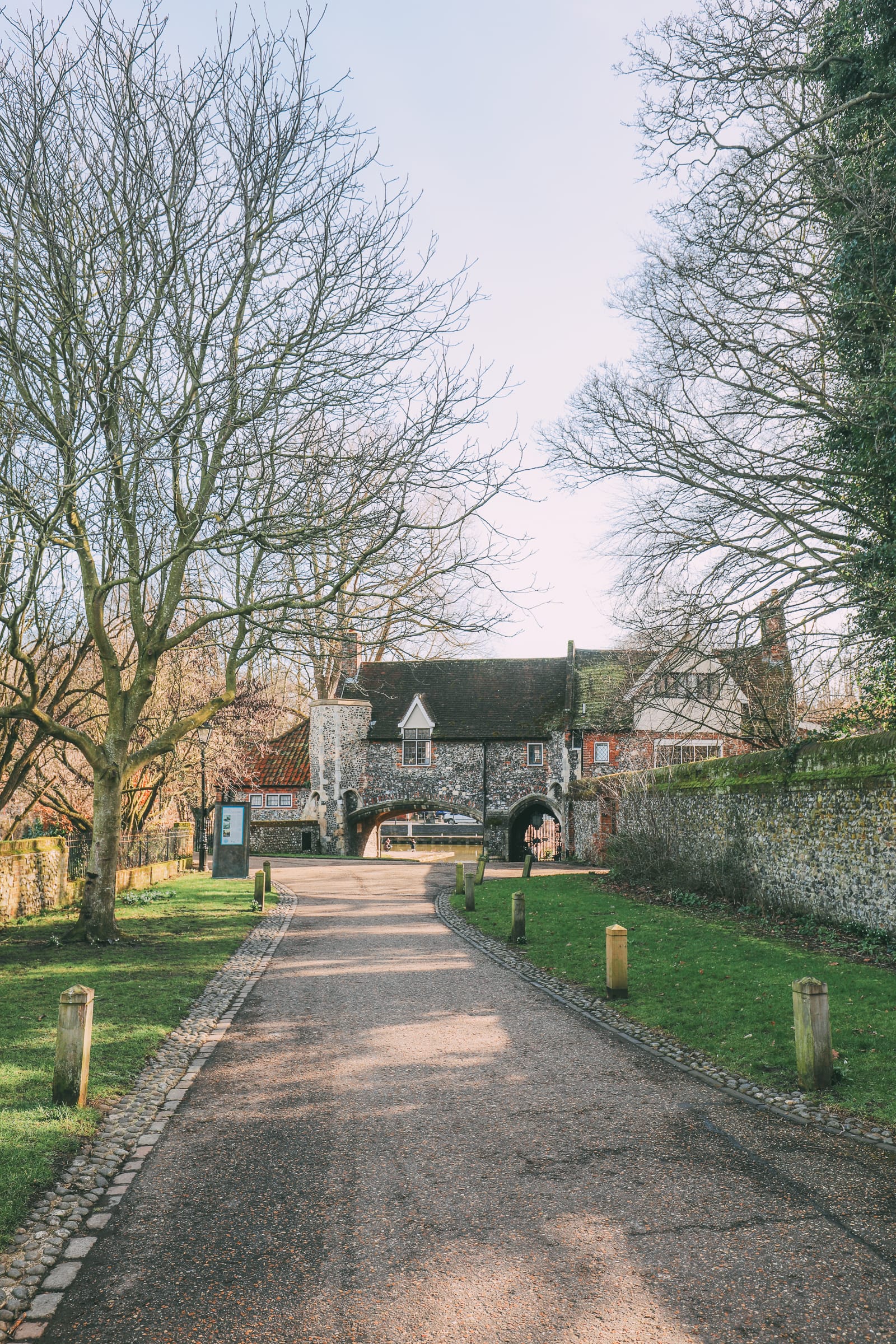 Norwich, by the way, is an absolutely gorgeous English city. It's another one of those cities I considered studying in but truth be told, even though it's fairly close to London, I'd never actually visit properly.
The houses all around here are just so beautiful but the crowning gem here has got to be its impressive cathedral!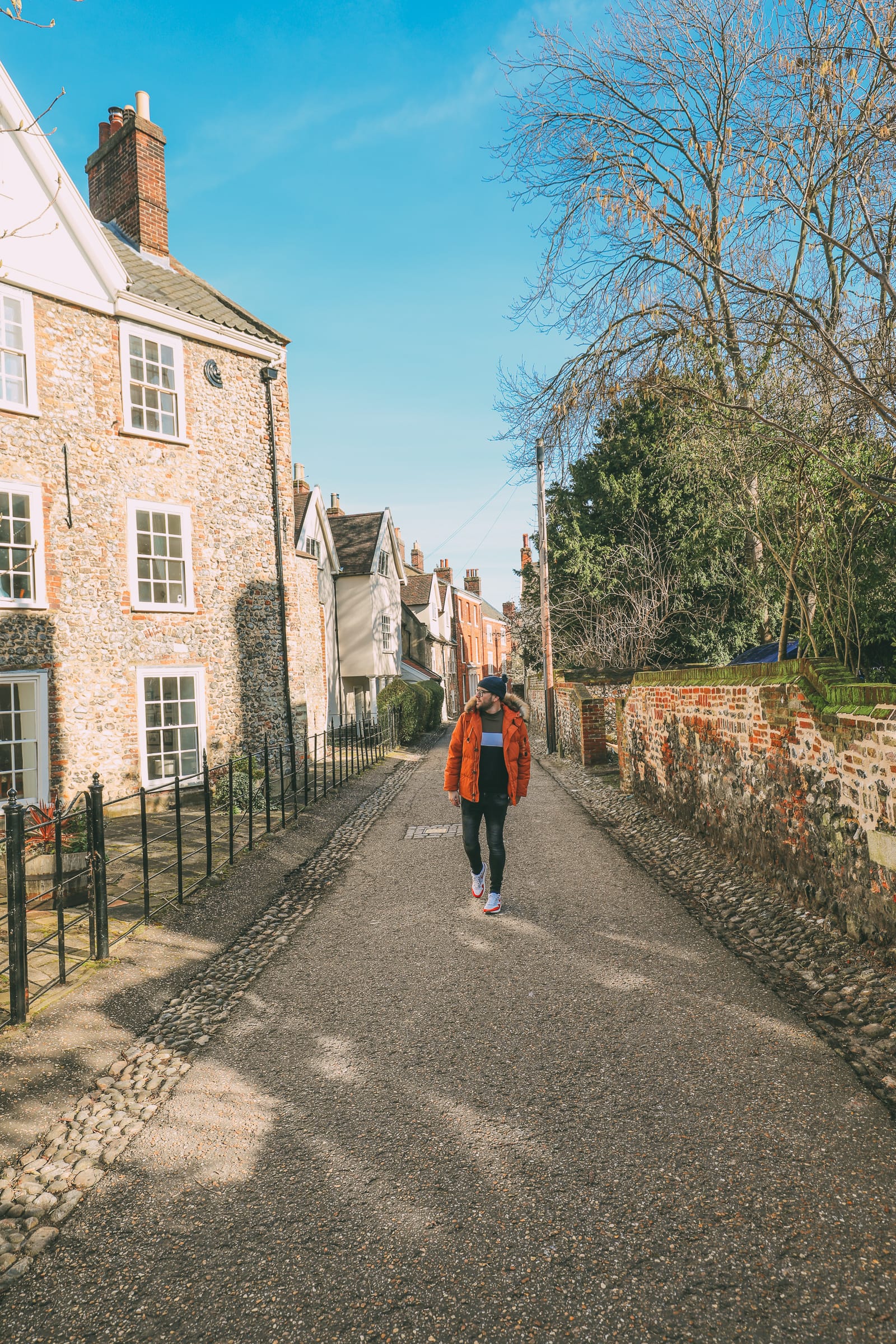 Norwich Cathedral is one of the largest in England and in fact, it has the largest monastic cloisters (that bit in the centre) in all of England!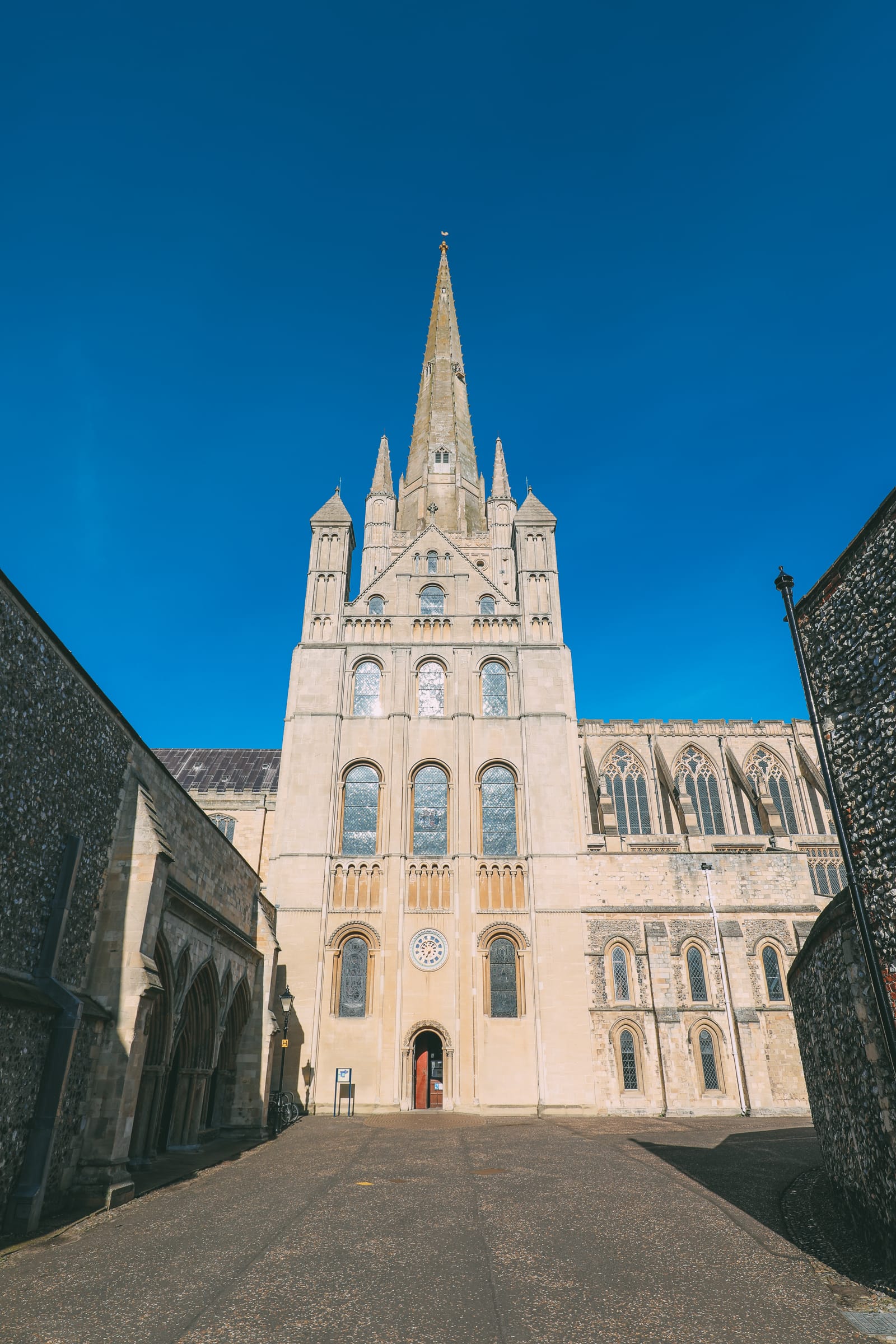 Suffice to say, you'll find yourself losing quite a fair bit of time as you marvel at the sheer beauty of this place! In fact, it took the persistent rumbling of my tummy to tear me away from this place and carry on through Norwich.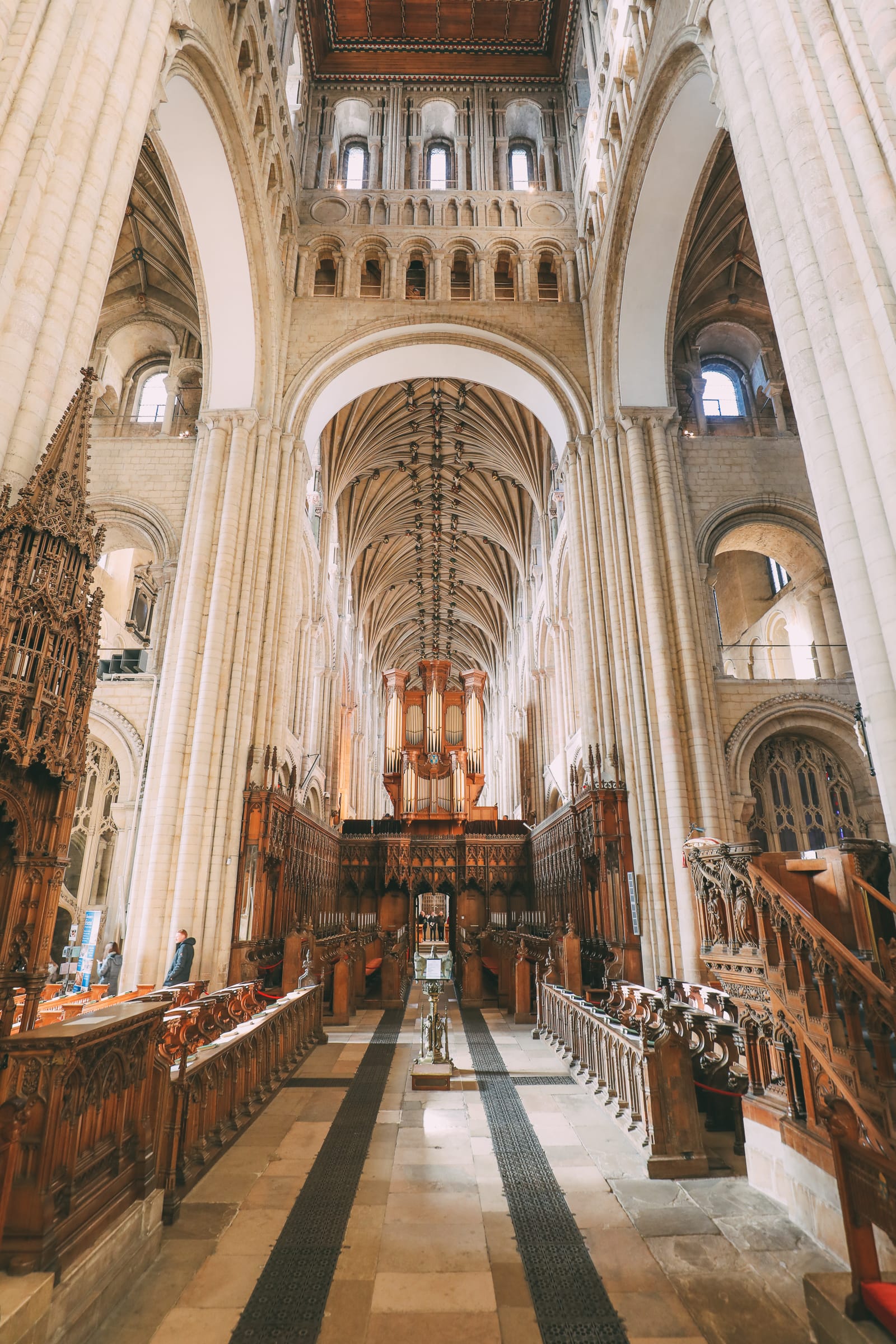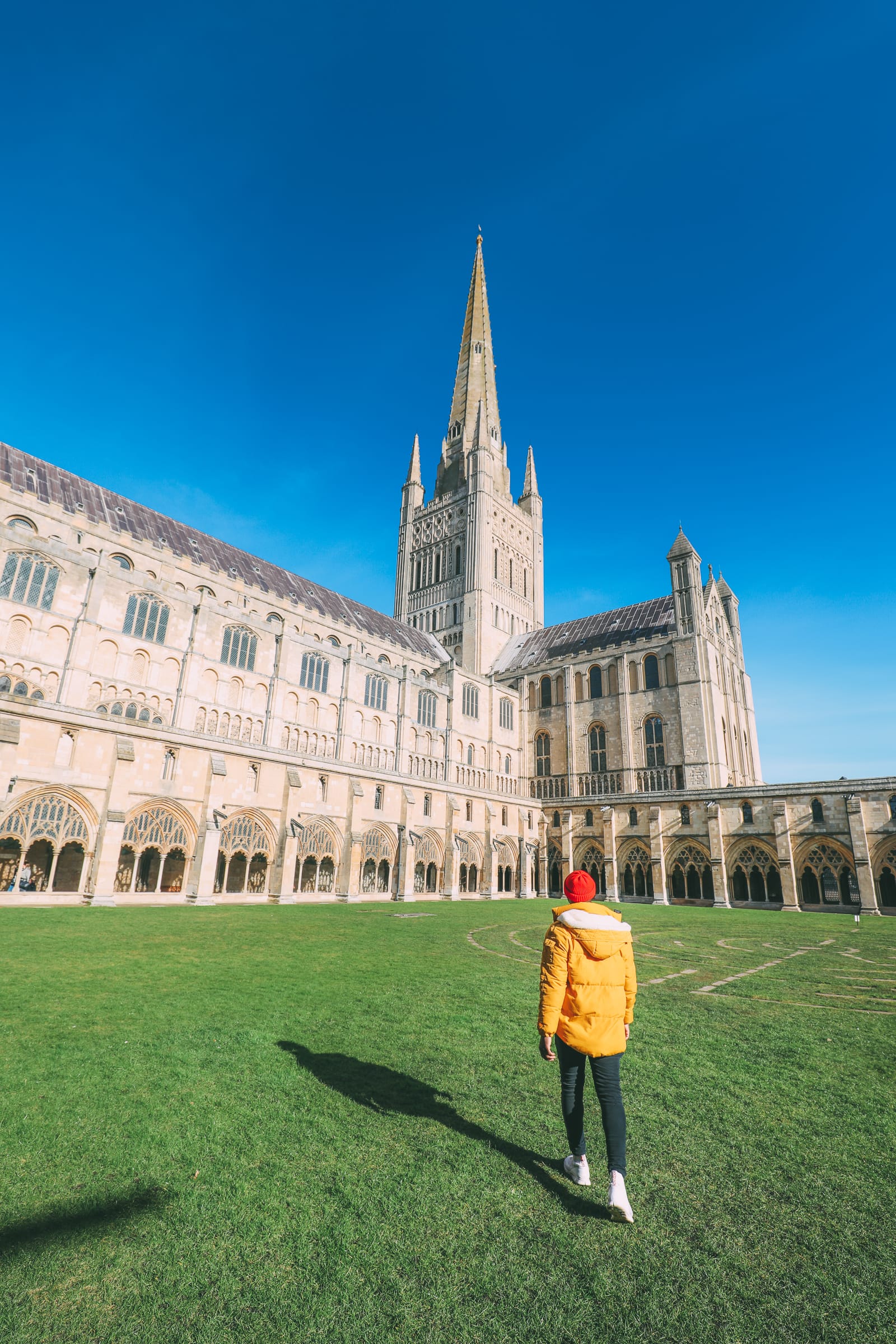 As you carry on your merry jaunt through the ancient Medieval city, you'll find yourself confronted with many houses here that'll give you serious home envy…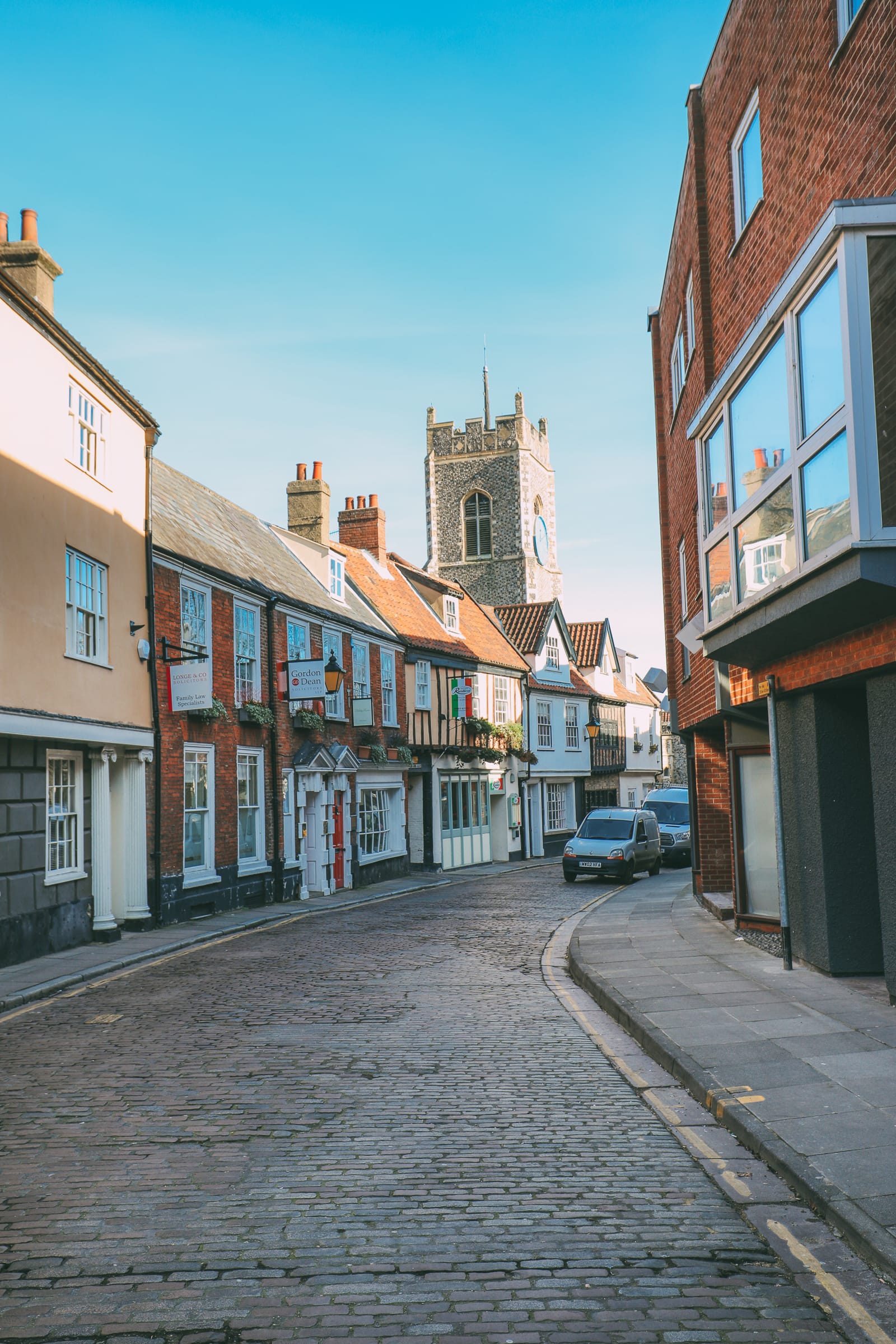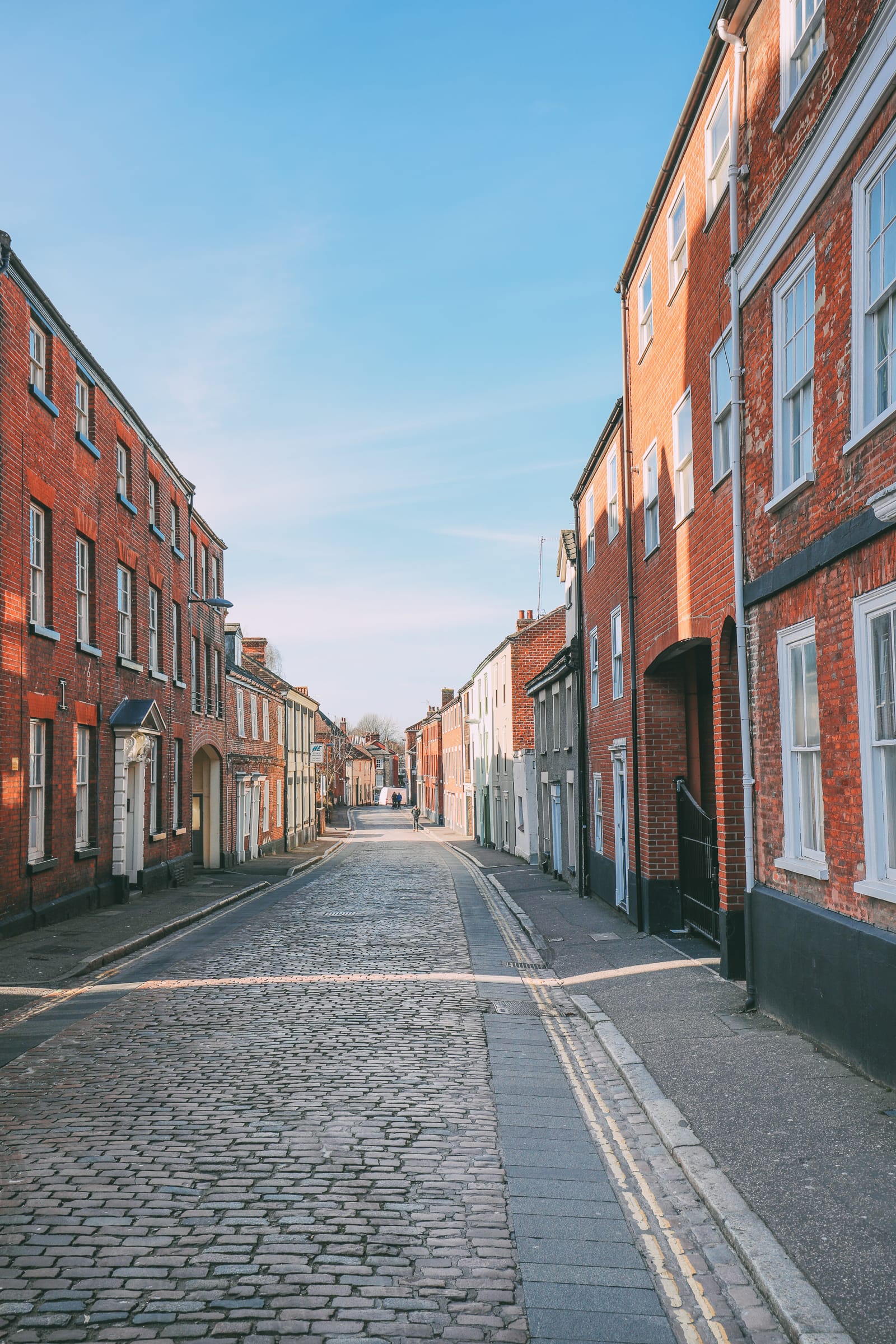 …some of which are historic homes too! (Look out for the plaques outside the homes for more details)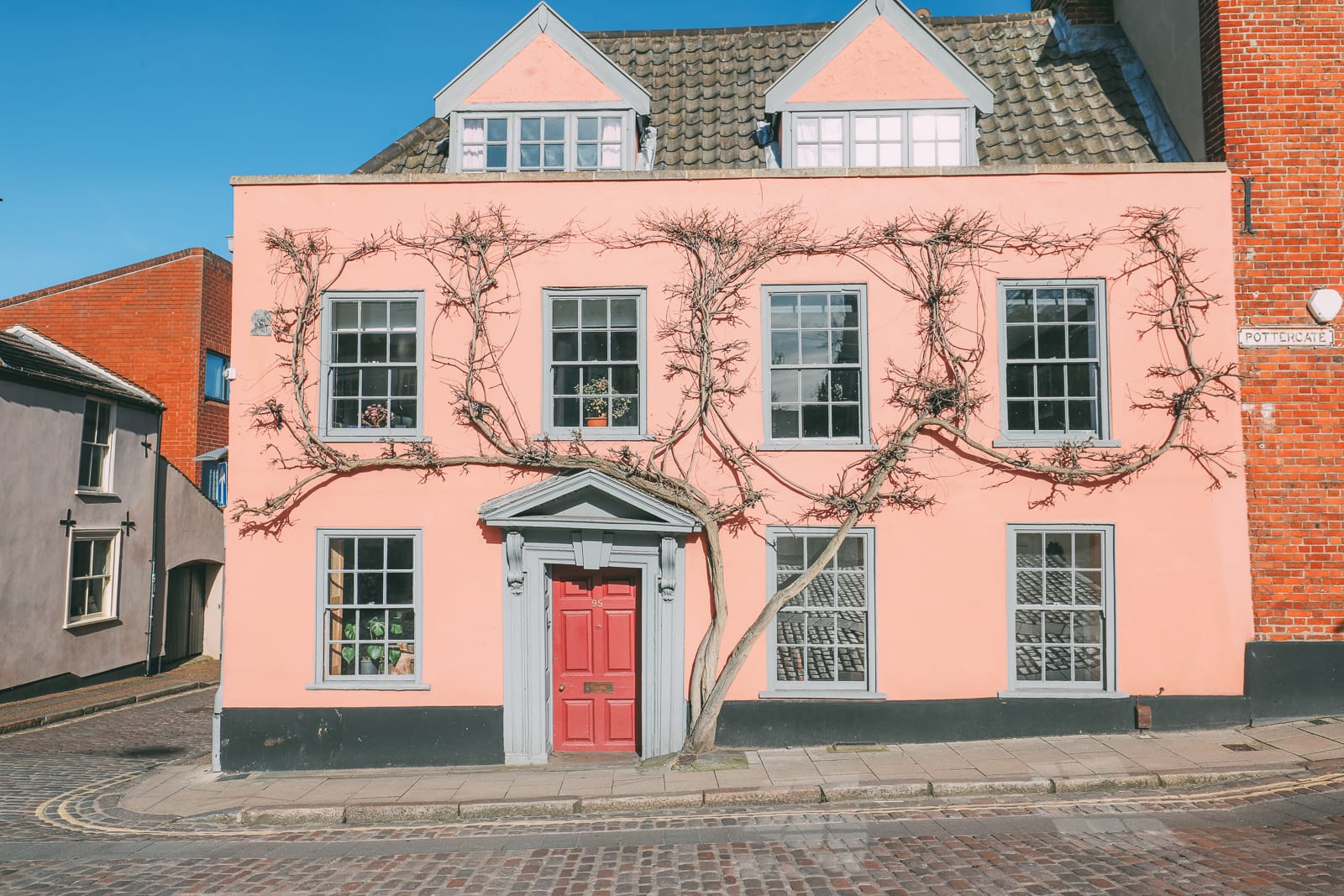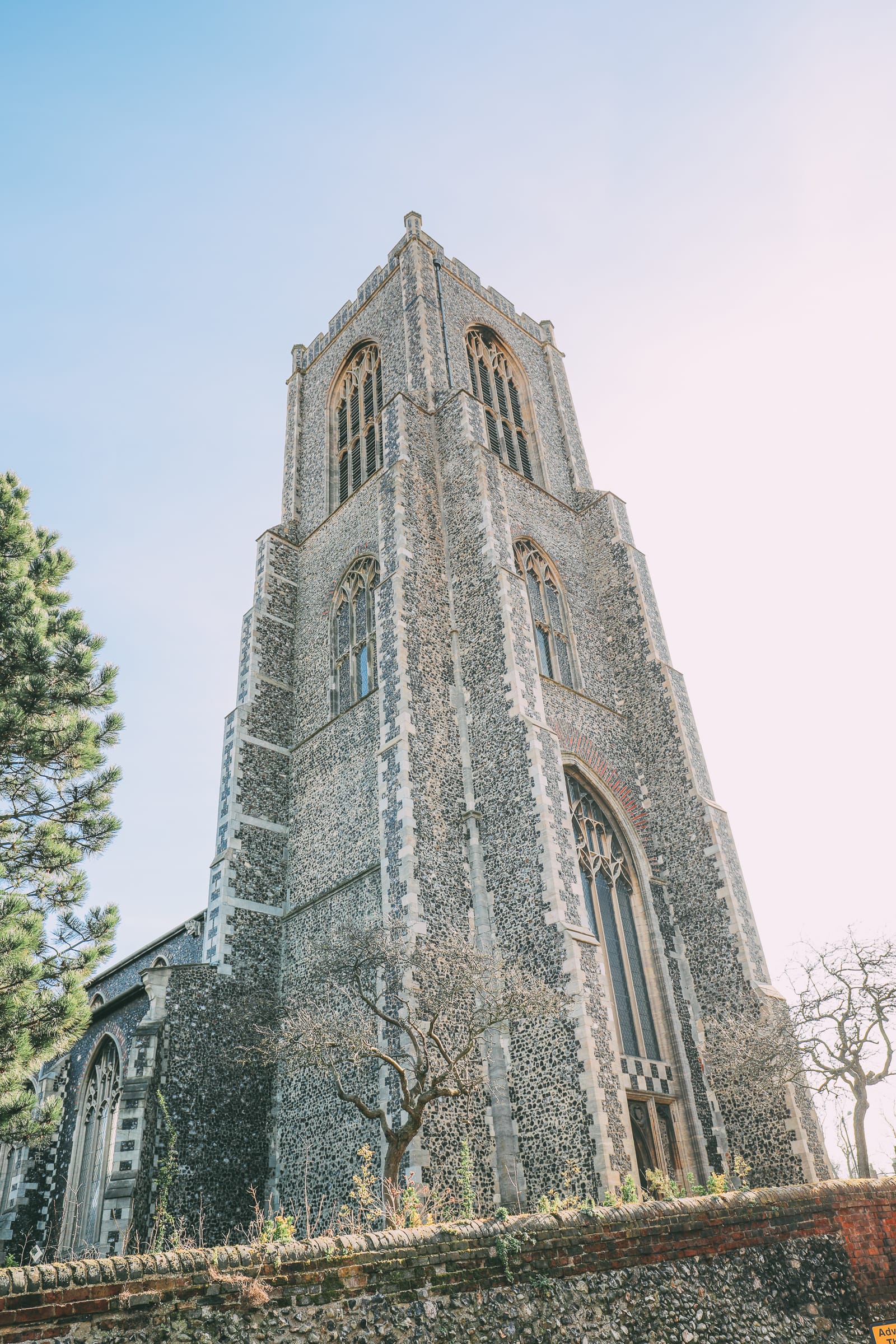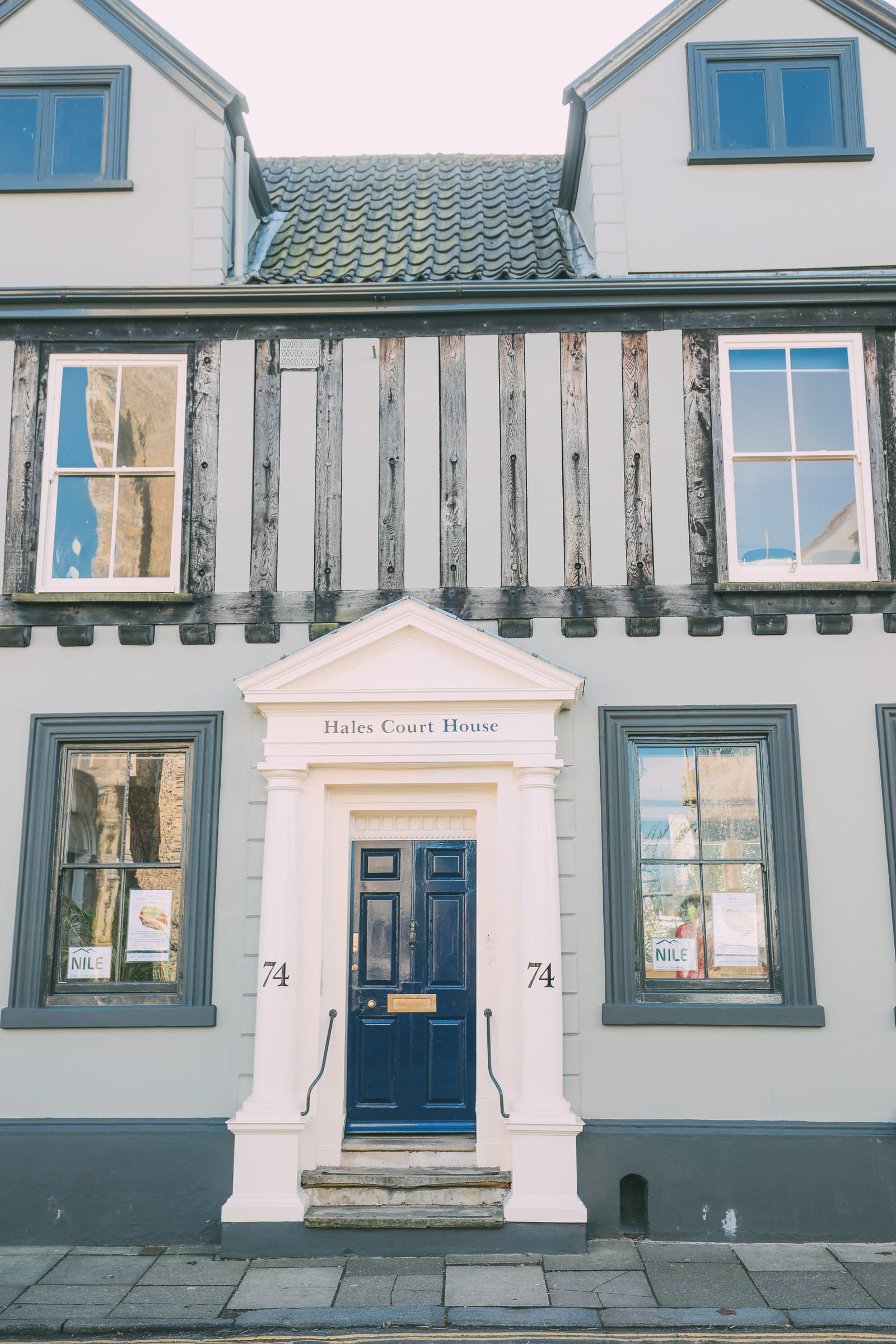 Eventually we made our way over to Louis' Deli on Upper Giles street for a quick bite to eat. We would be eating a lot more later on with Charlie so I tried to keep it light; and by light I mean I had 3 pancakes and bacon… 😄 which disappeared before a camera could even set its sights on it. Lloyd, on the other hand, went for smoked salmon and scrambled egg (and managed to squeeze in a quick photo before diving in).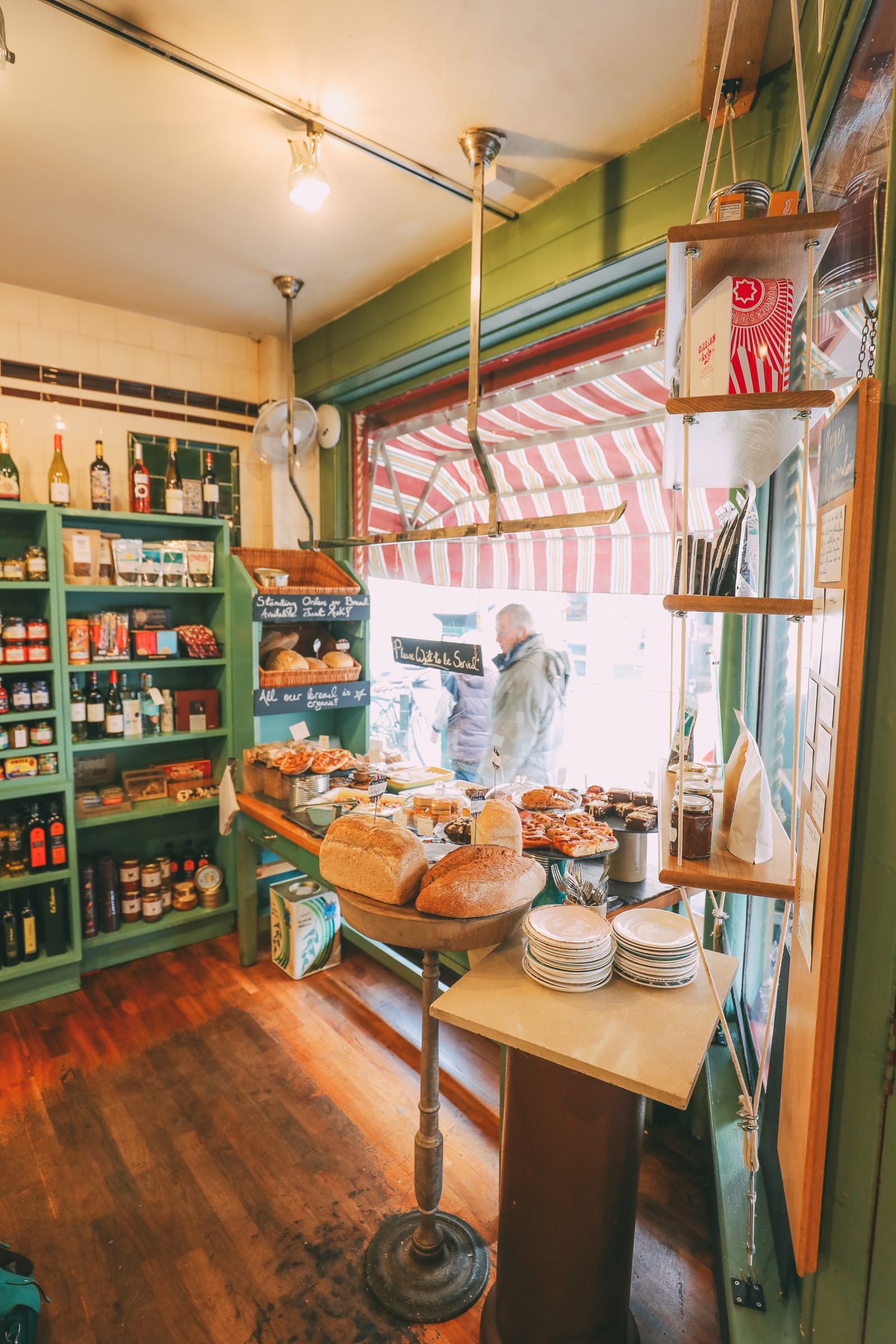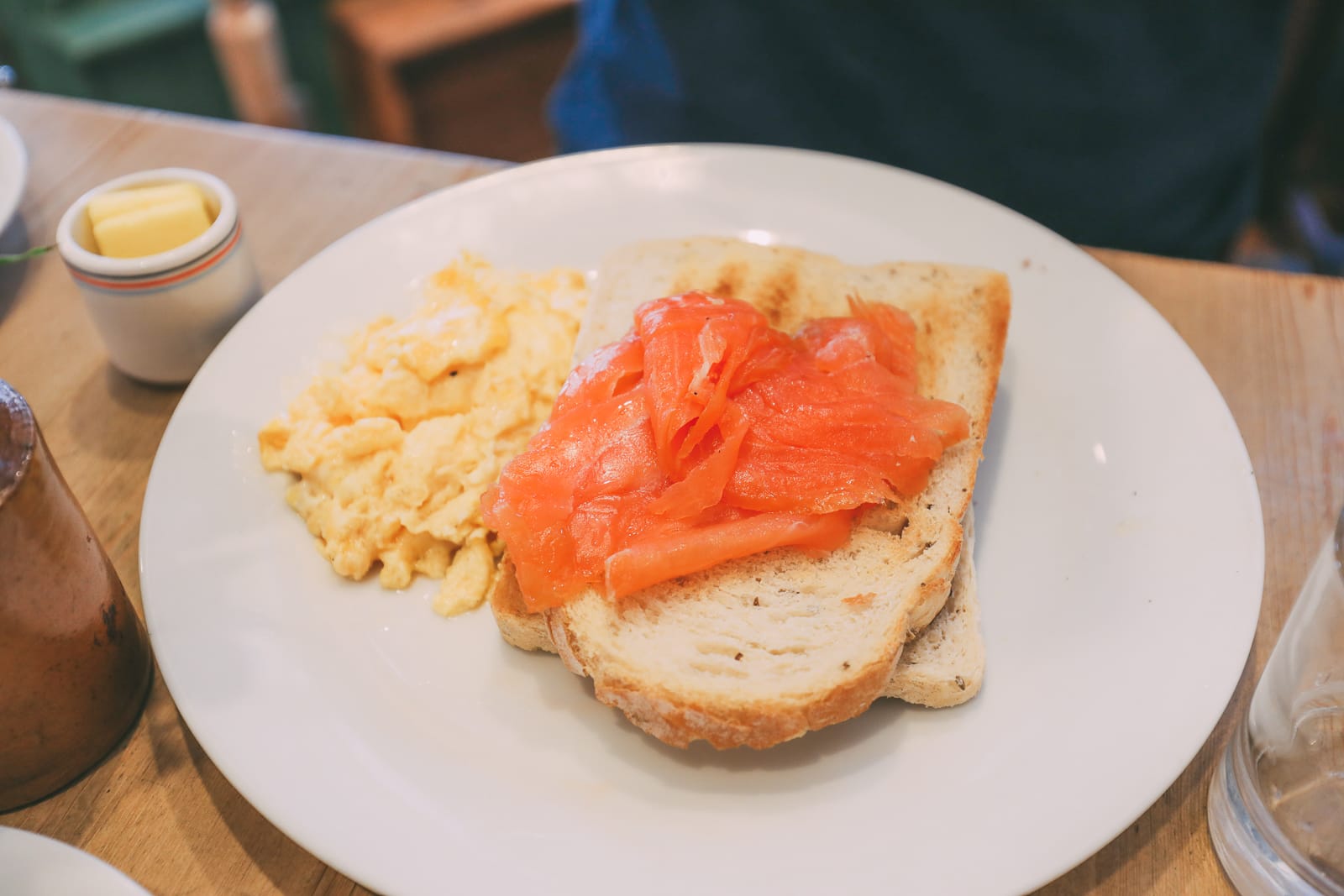 Re-energised (and totally caffeinated), we carried on through the pretty streets of Norwich, heading over to the skating rink.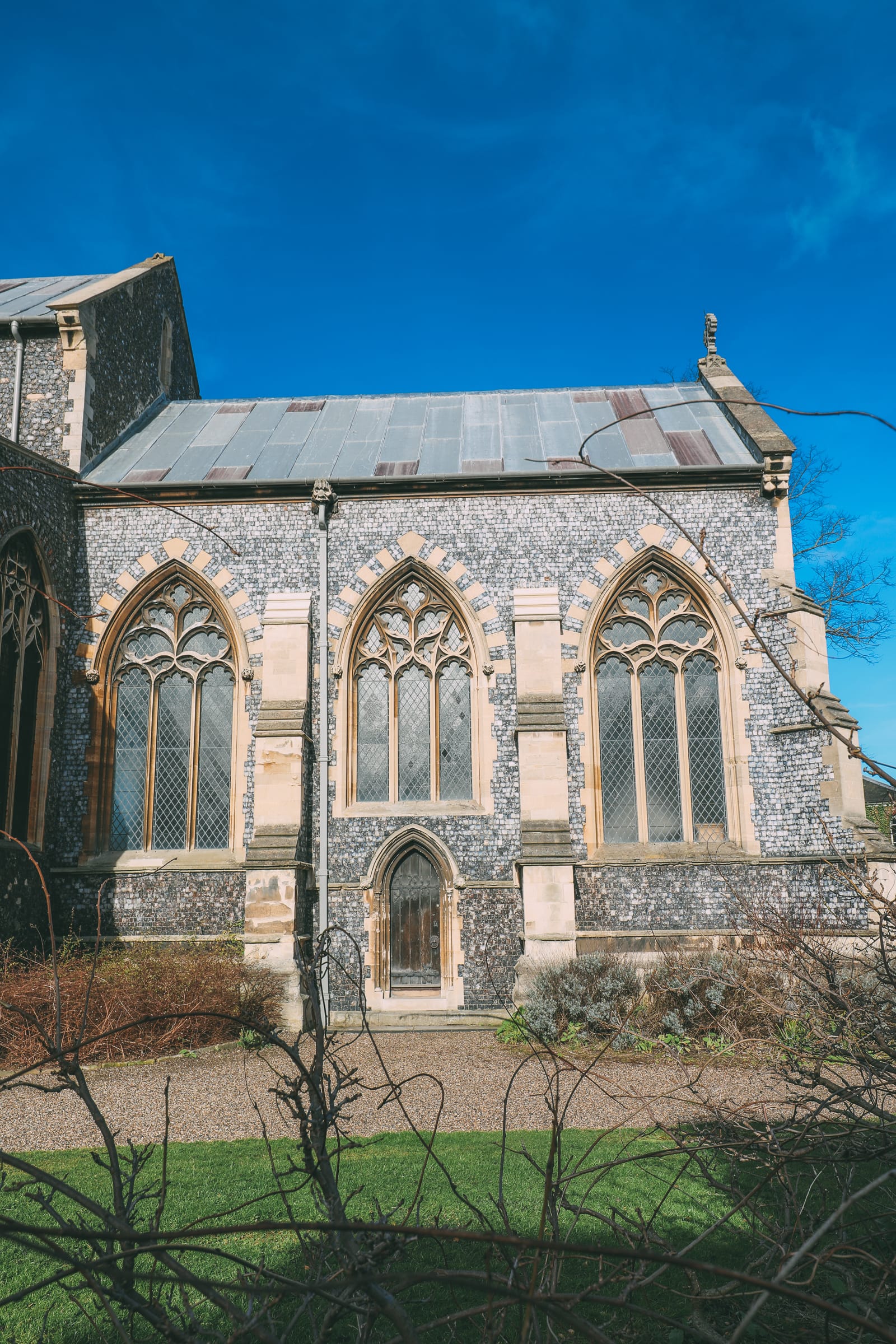 We didn't actually go to the skating rink to skate – it doesn't serve as a proper rink anymore. It did however back in Victorian times, used to be a proper skating rink (we are talking back in the 1800s) and today, still very much in the structure it had back in those days, is home to a cornucopia of beautiful knick-knacks. We're talking art, clothes, rugs, pottery and so much more. When you visit Norwich, I'd totally recommend coming here for a proper mooch-around.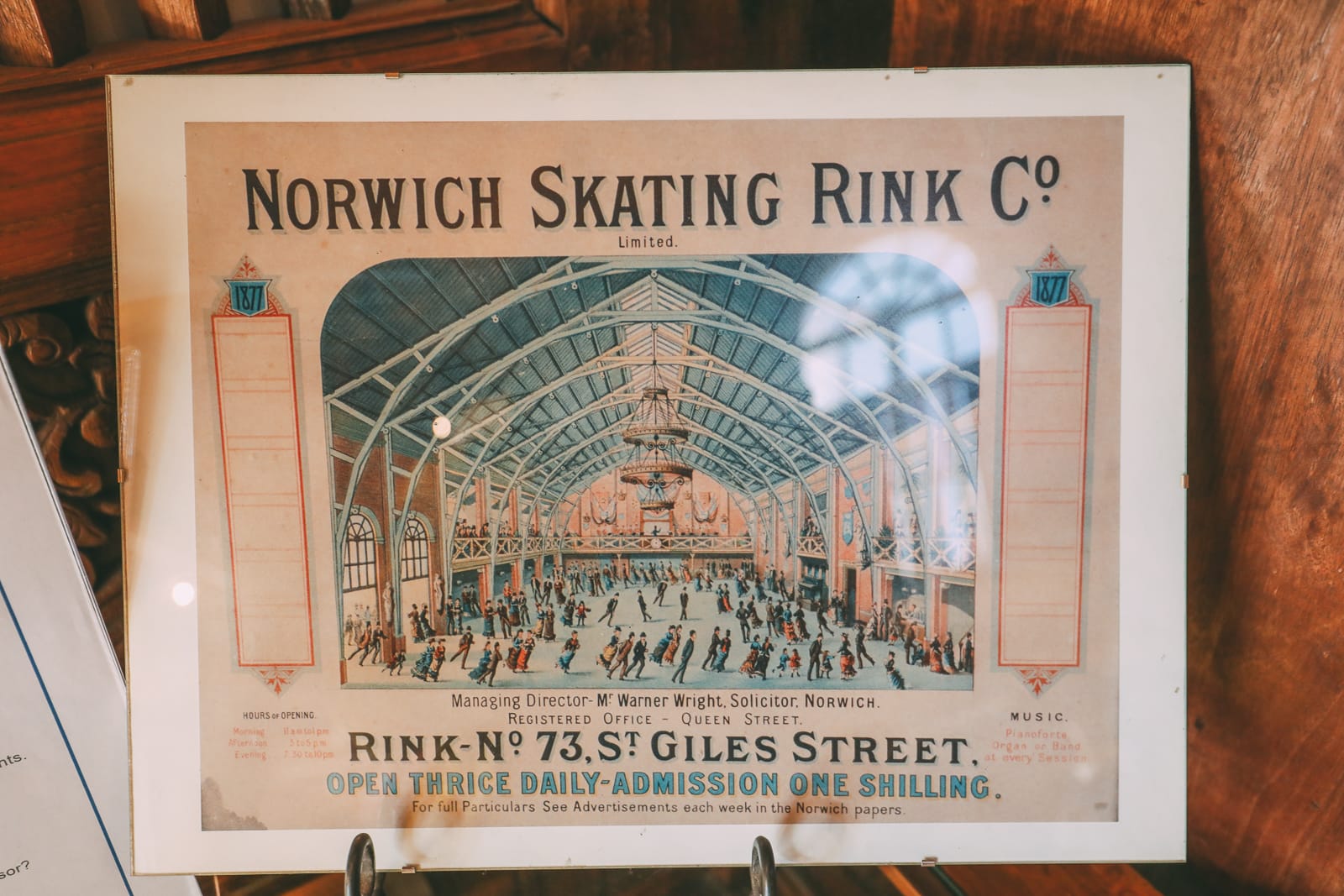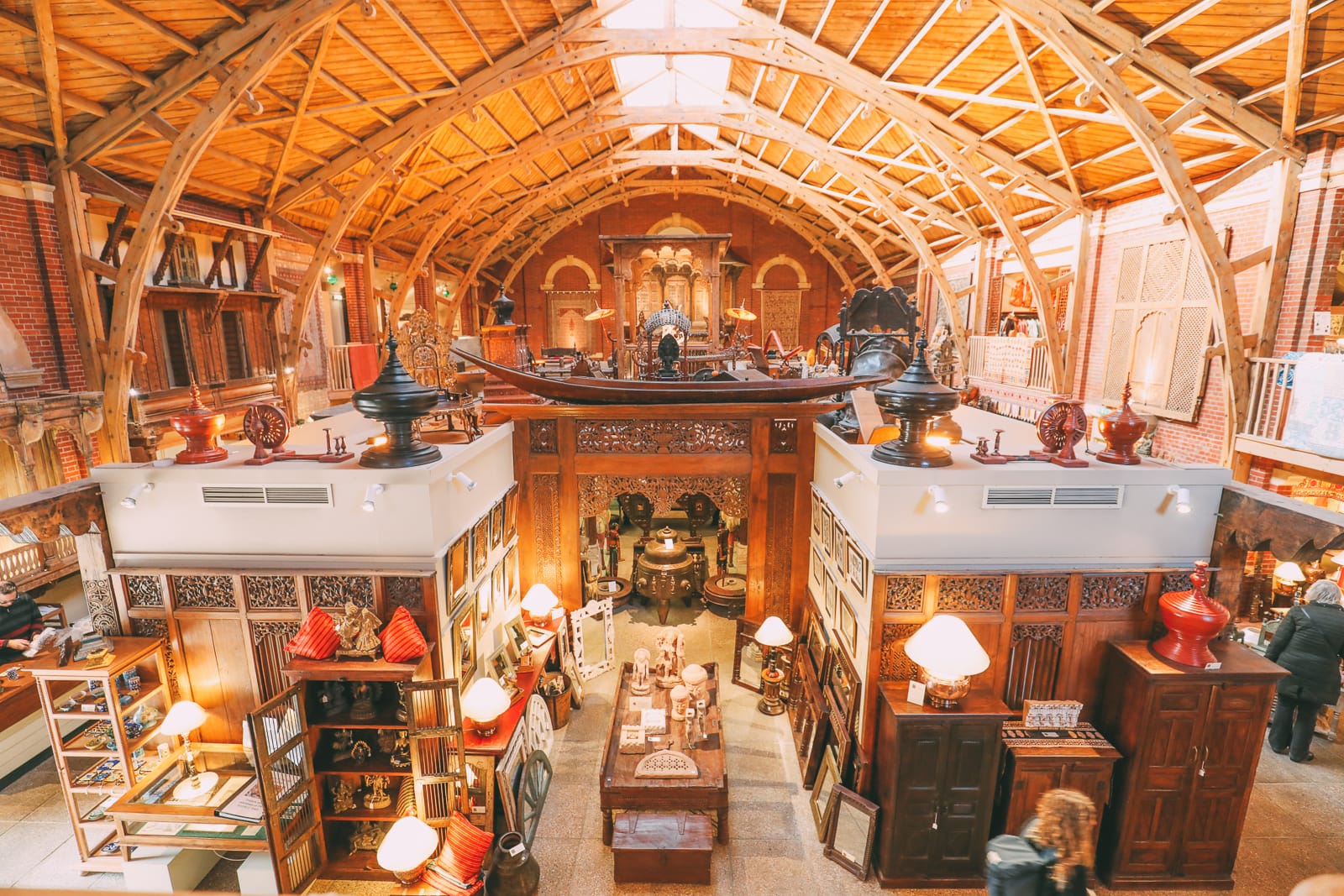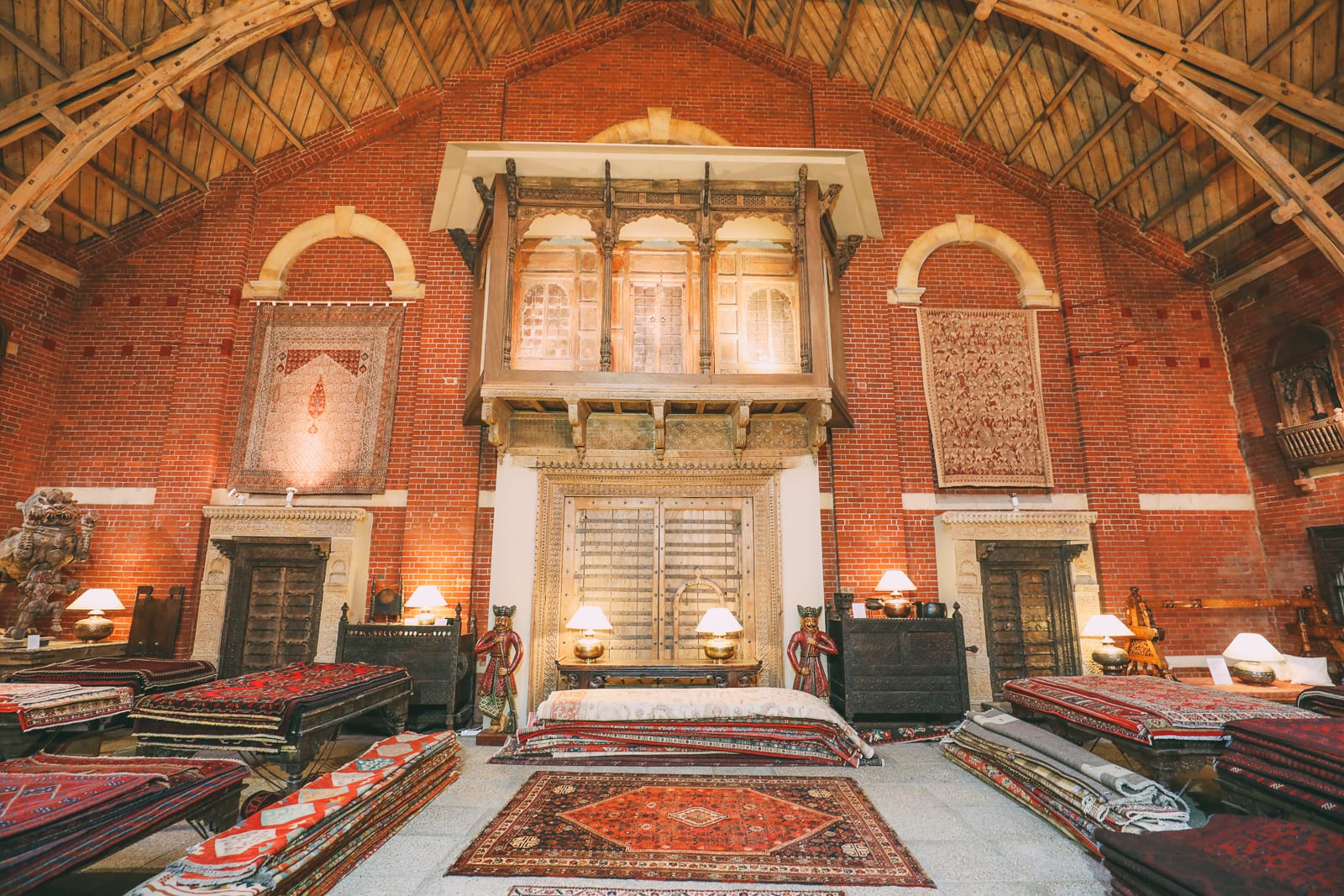 We then swung by Norwich Market – which sounds pretty regular on the surface of it, till you find out that this market has been here for over 900 years! 900 YEARS!!!
Obviously, the market has changed over time and now it's a much more civilised affair but it's spots like this that remind of you of how outside of London, Norwich used to be one of the biggest cities in the UK – a key part of why there's such a strong, long and rather fascinating history behind the city.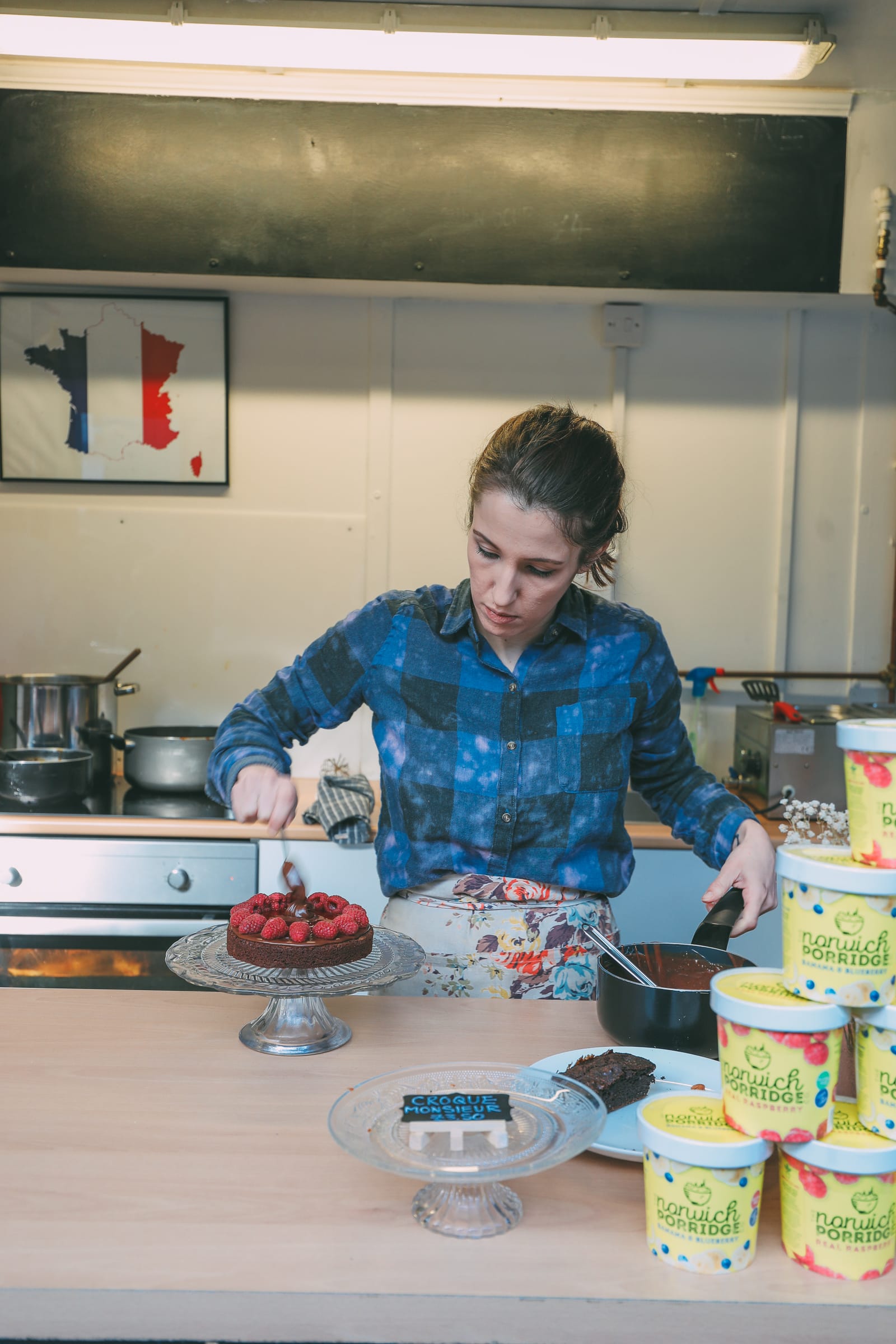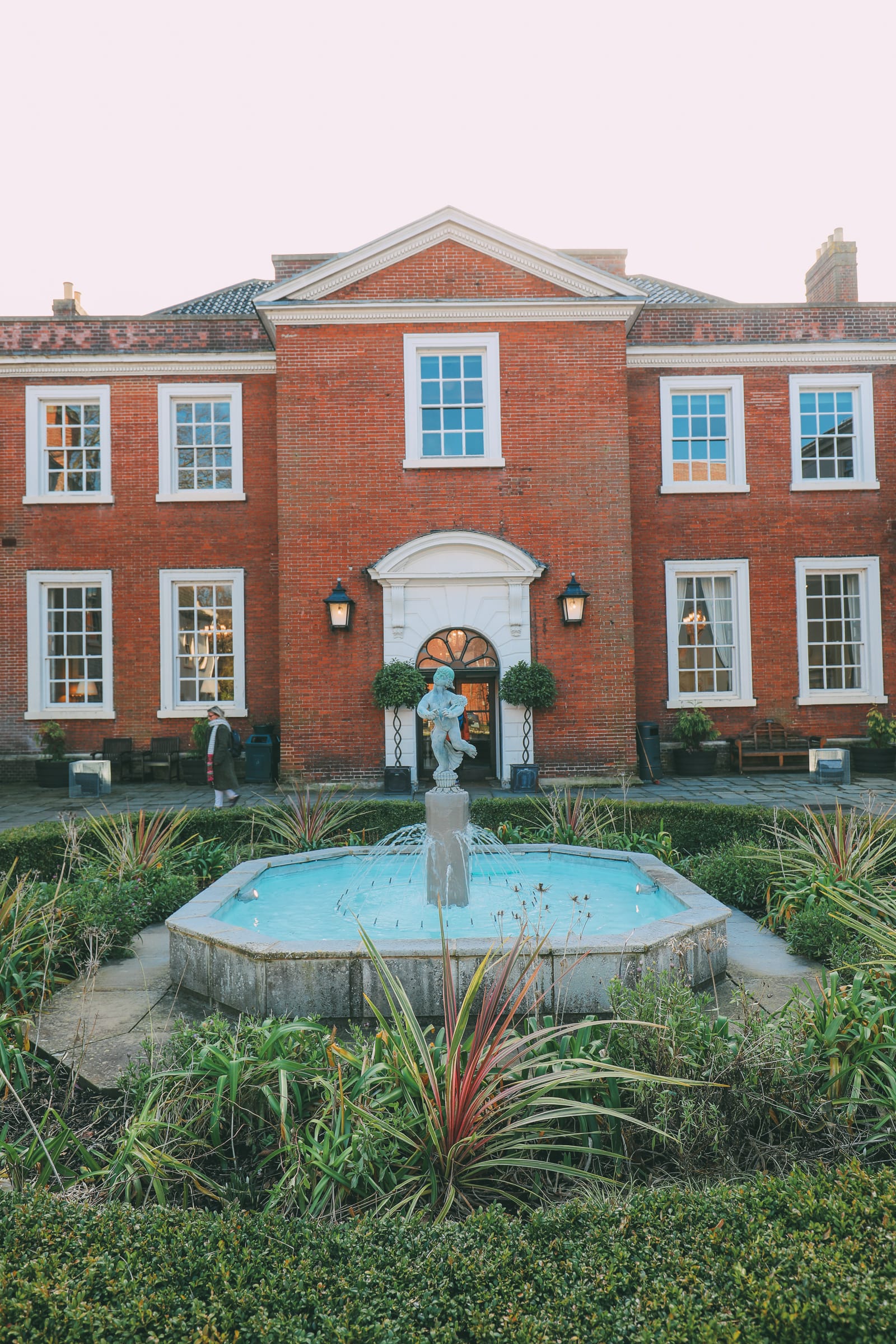 We eventually hopped into a taxi and headed over to the butcher's – Archer's, which is where we would be meeting with Charlie Hodson.
Archer's is another one of those places that's been around for ages – it's gone from generation to generation with it's current owner, still very much a key part of the business.
Now a little bit more about Charlie and why we're rooting for his to win the award. Charlie is all about fantastic British food. As world renowned as British produce is (gins, beef, beers, cheeses, breads, cakes…etc), British food – as in British meals doesn't always get the credit it deserves.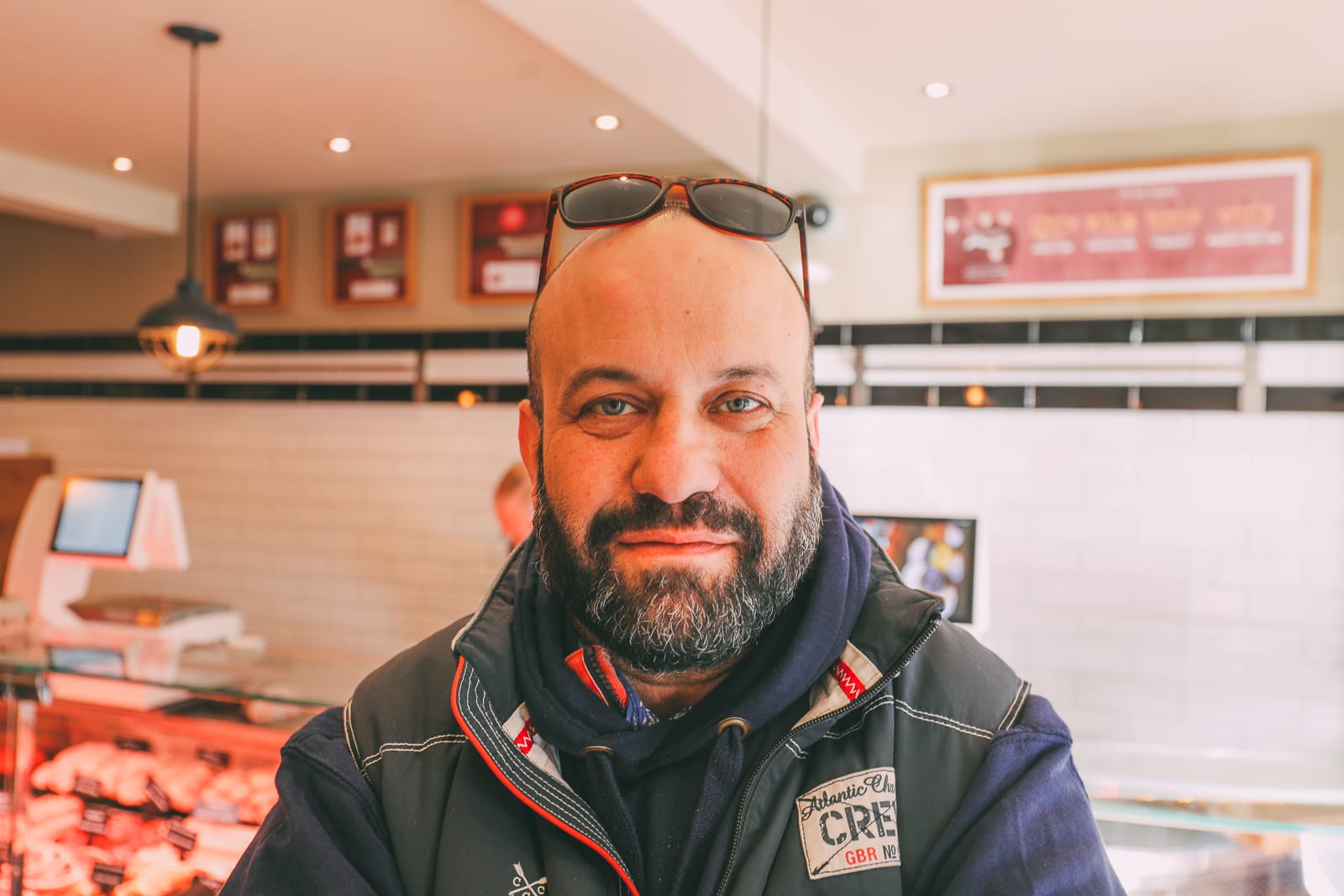 Us Brits love British food but it takes people like Charlie (and I guess, in a large part – everyday people like you and I) to fully show visitors to England – and to other parts of the UK, what they're missing. 🙂 In other words, if you happen to visit me in London, we're going out eating at ALL the best British restaurants I can find! 😀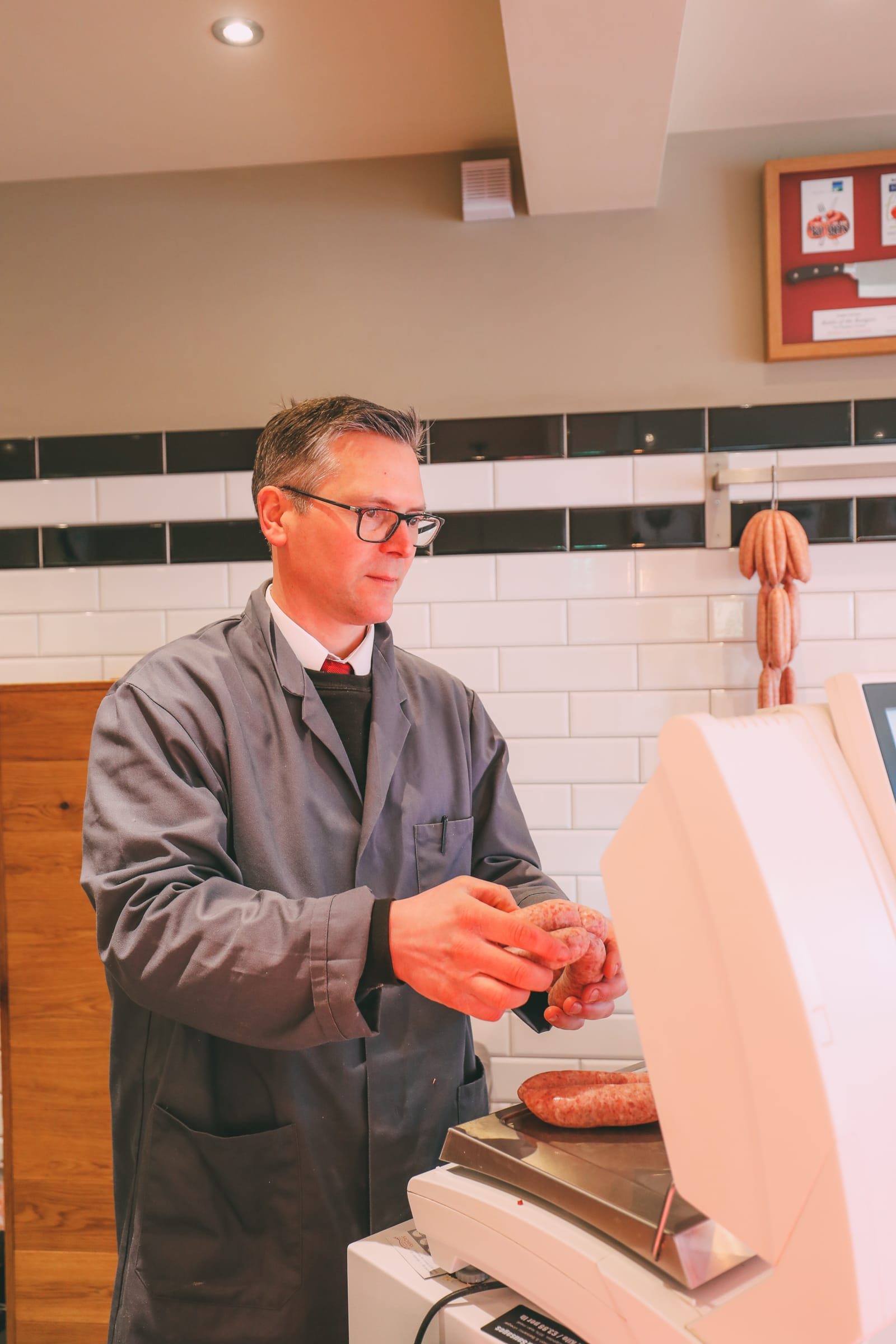 Food isn't about discussing and over-analysing, it's all about eating! With that, we set off to go eat some food at the Fur and Feather, Charlie's pub/restaurant/bar.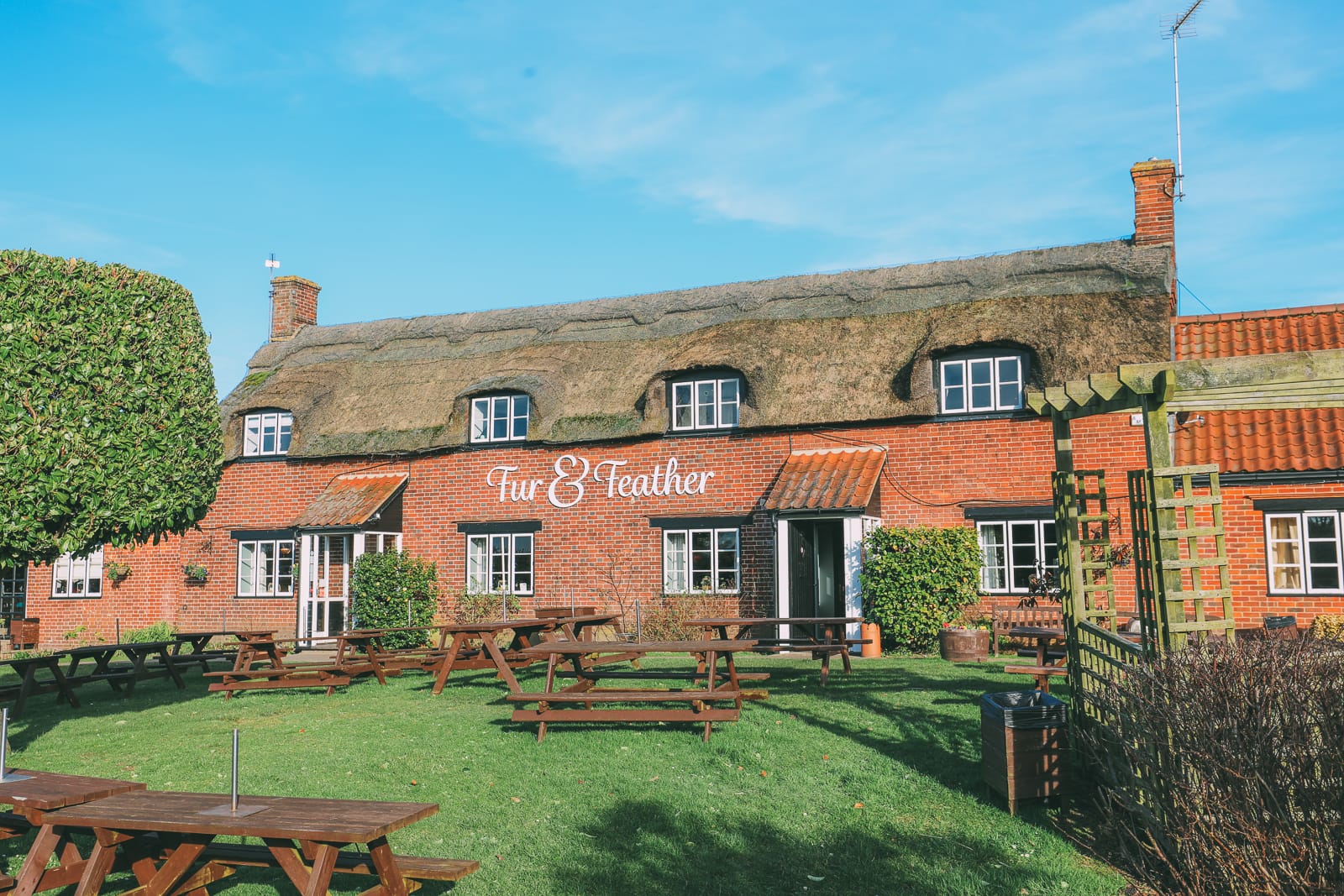 Charlie is all about championing smaller local producers. He puts his money where his mouth is and uses their produce in his meals, he showcases them as much as he can at the restaurant and makes time out to even mentor them (as you'll see from the many people who pop round to say hi and are really grateful to him).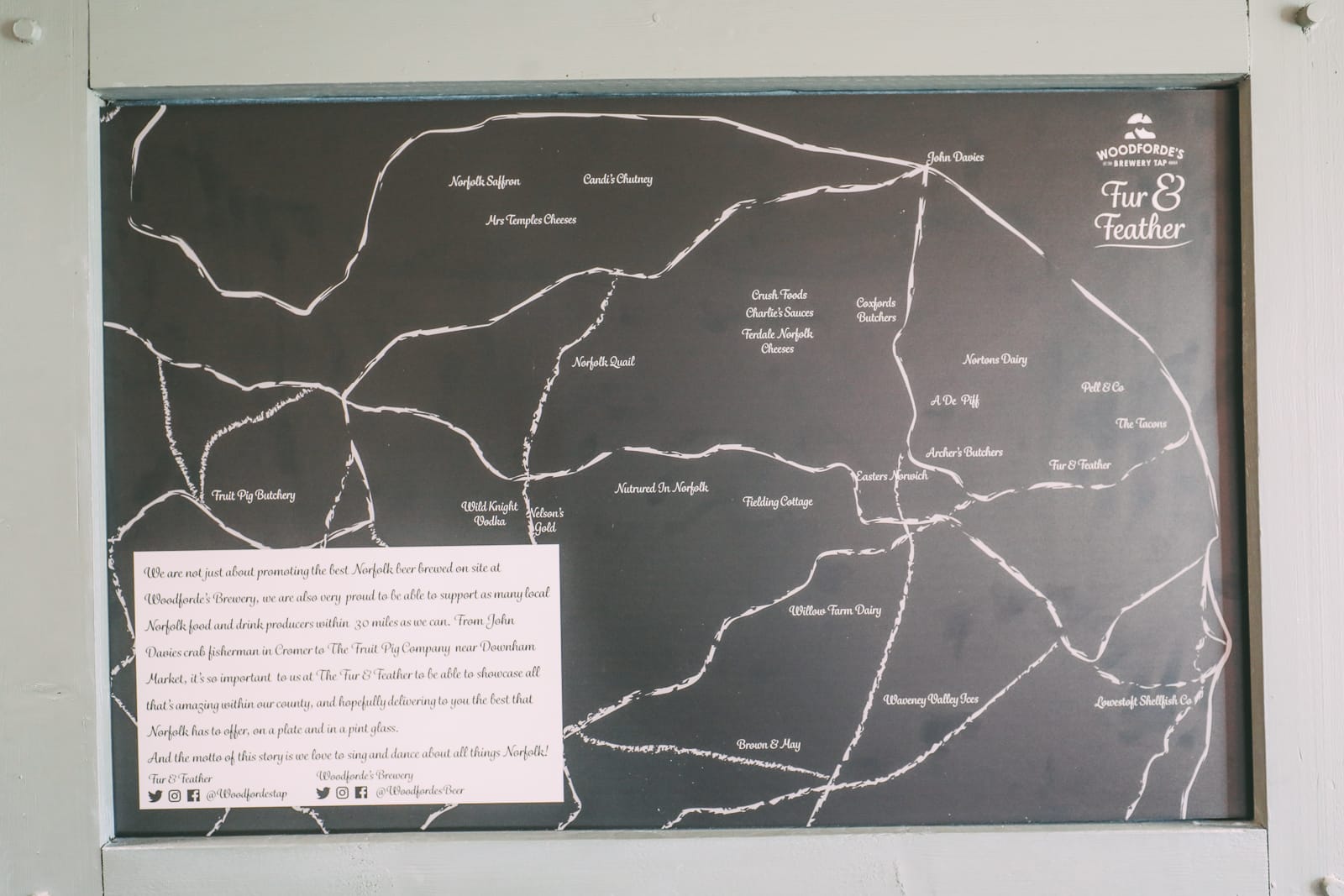 We'd picked up some meats at the butchers and Charlie set to work whisking, mixing, roasting and pretty much turning everything into some of the most delicious meals we'd had in a while.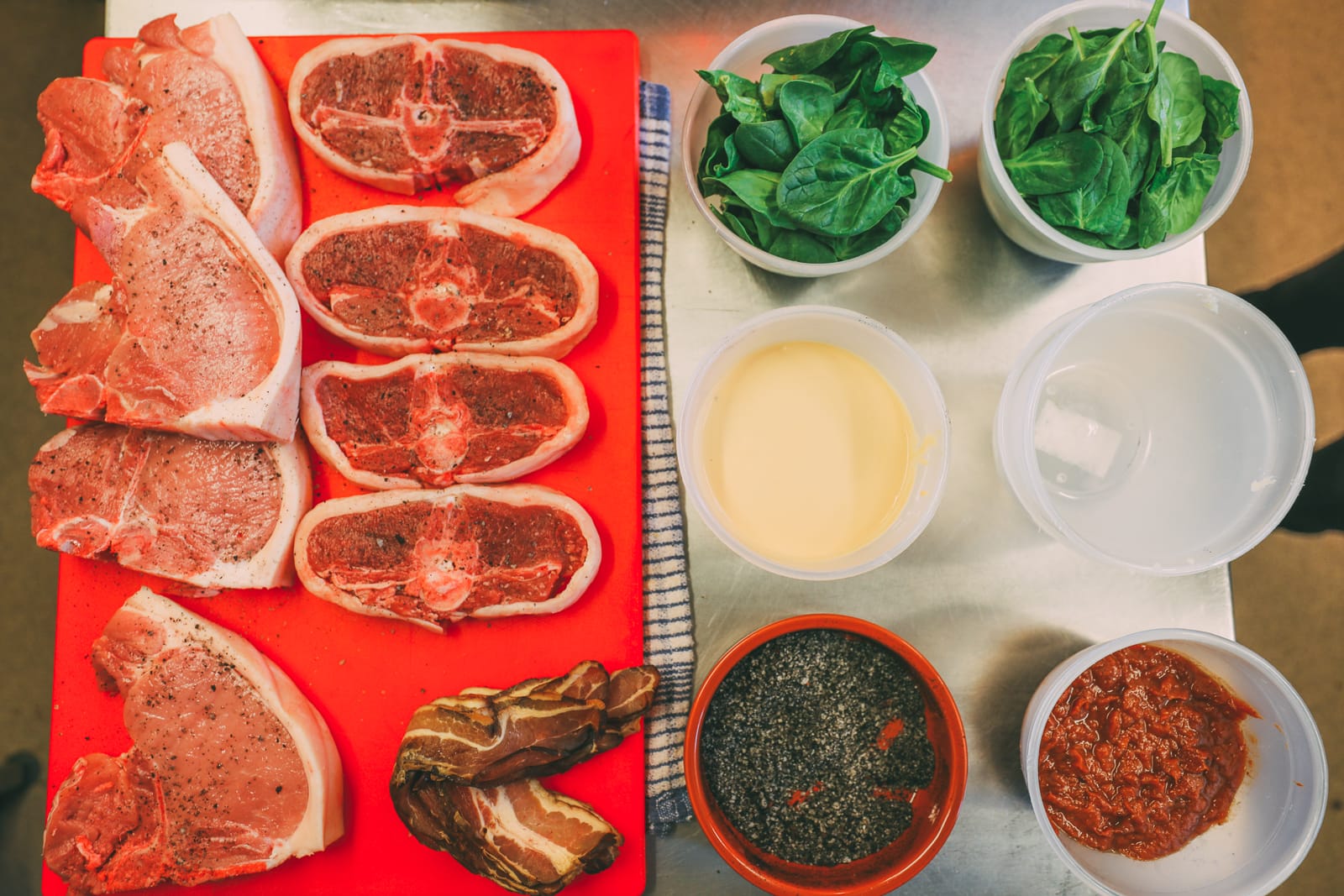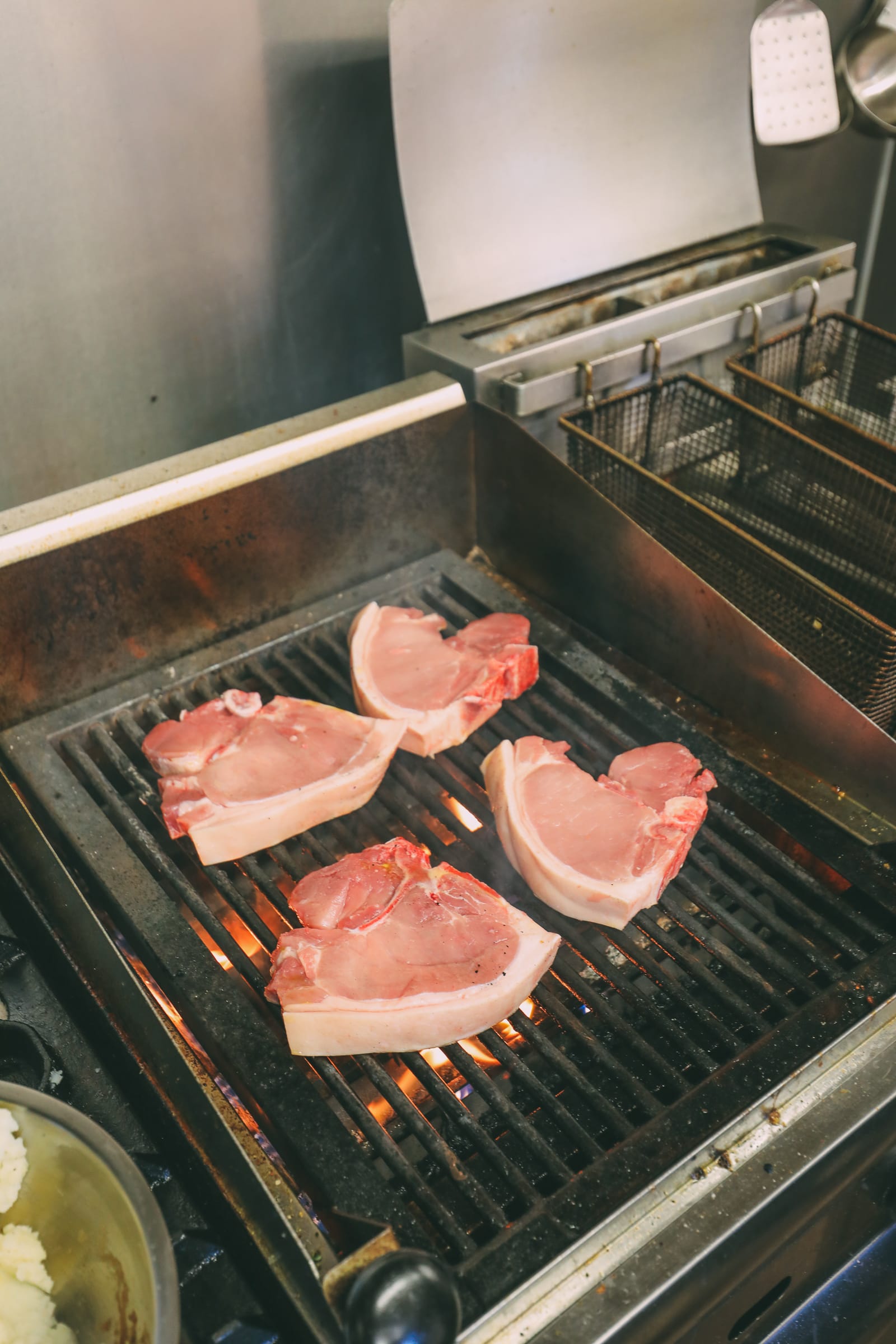 You also got to see, first hand, how the local produce played a part in his cooking!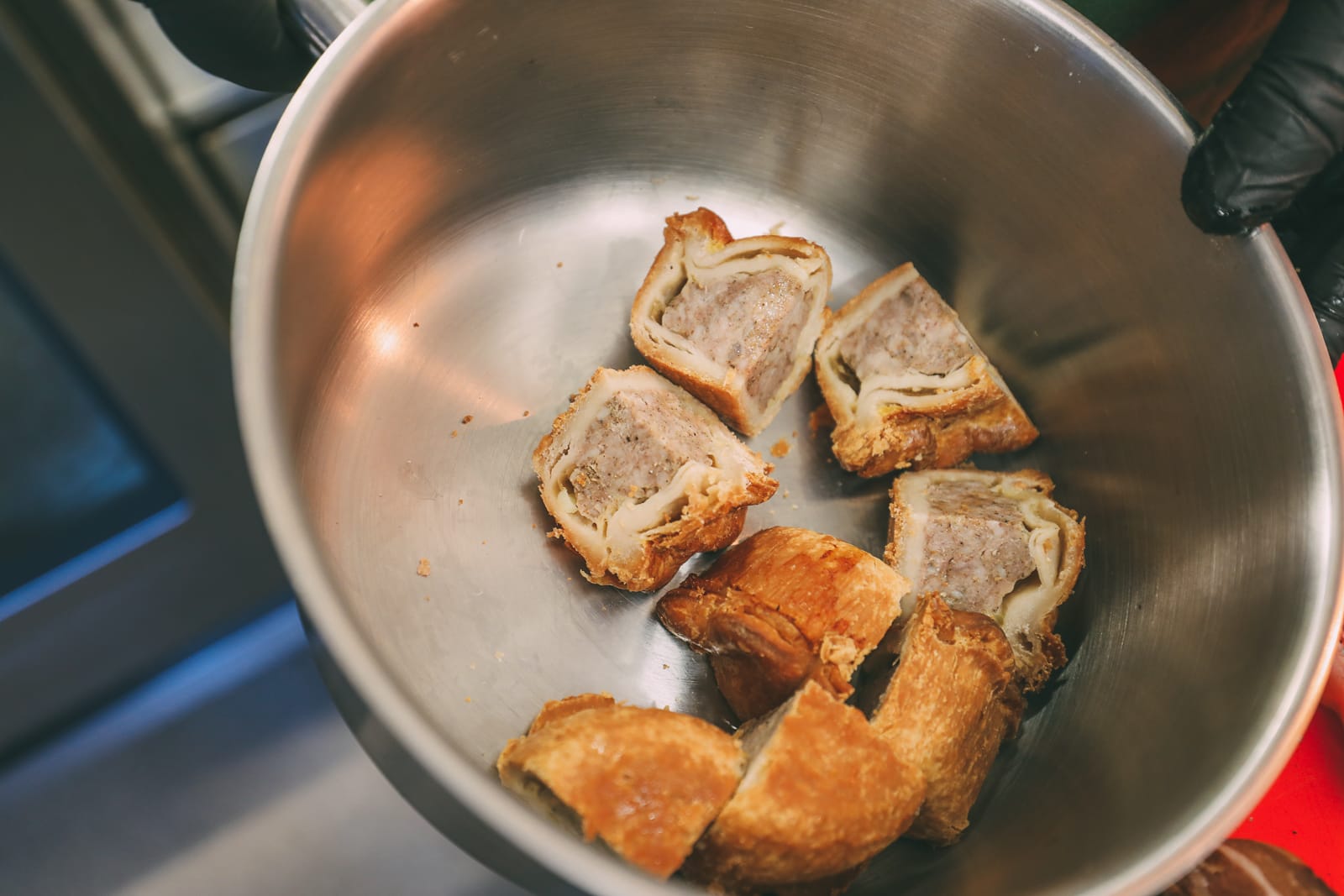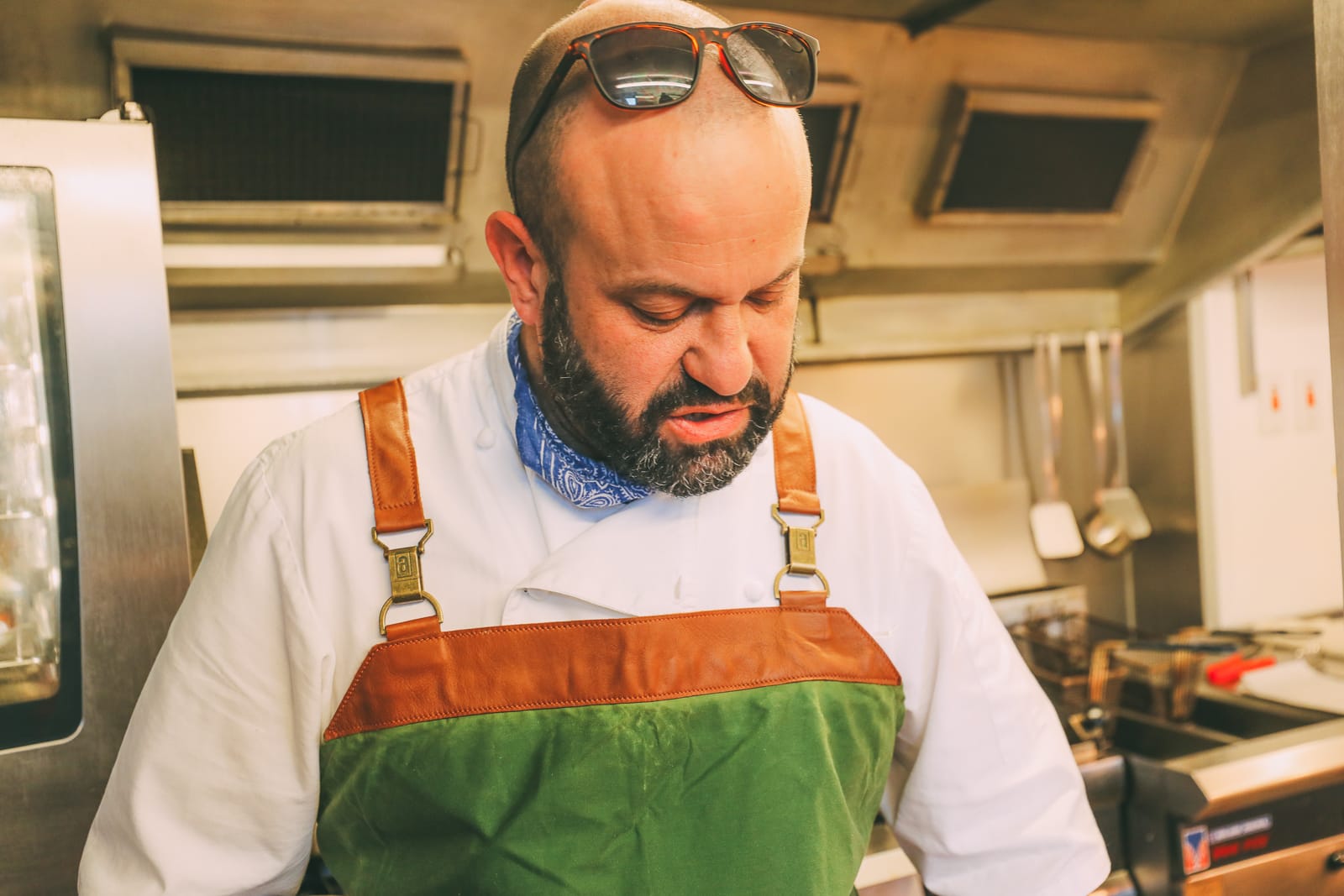 In what seemed like almost no time whatsoever, we had a table full of delicious pork and lamb meals (…and yes, I may have had two of those dishes to myself – for what it's worth, I did pay for my greed later when I could barely move from having eaten so much. 🙂 I have no control when it comes to delicious food.)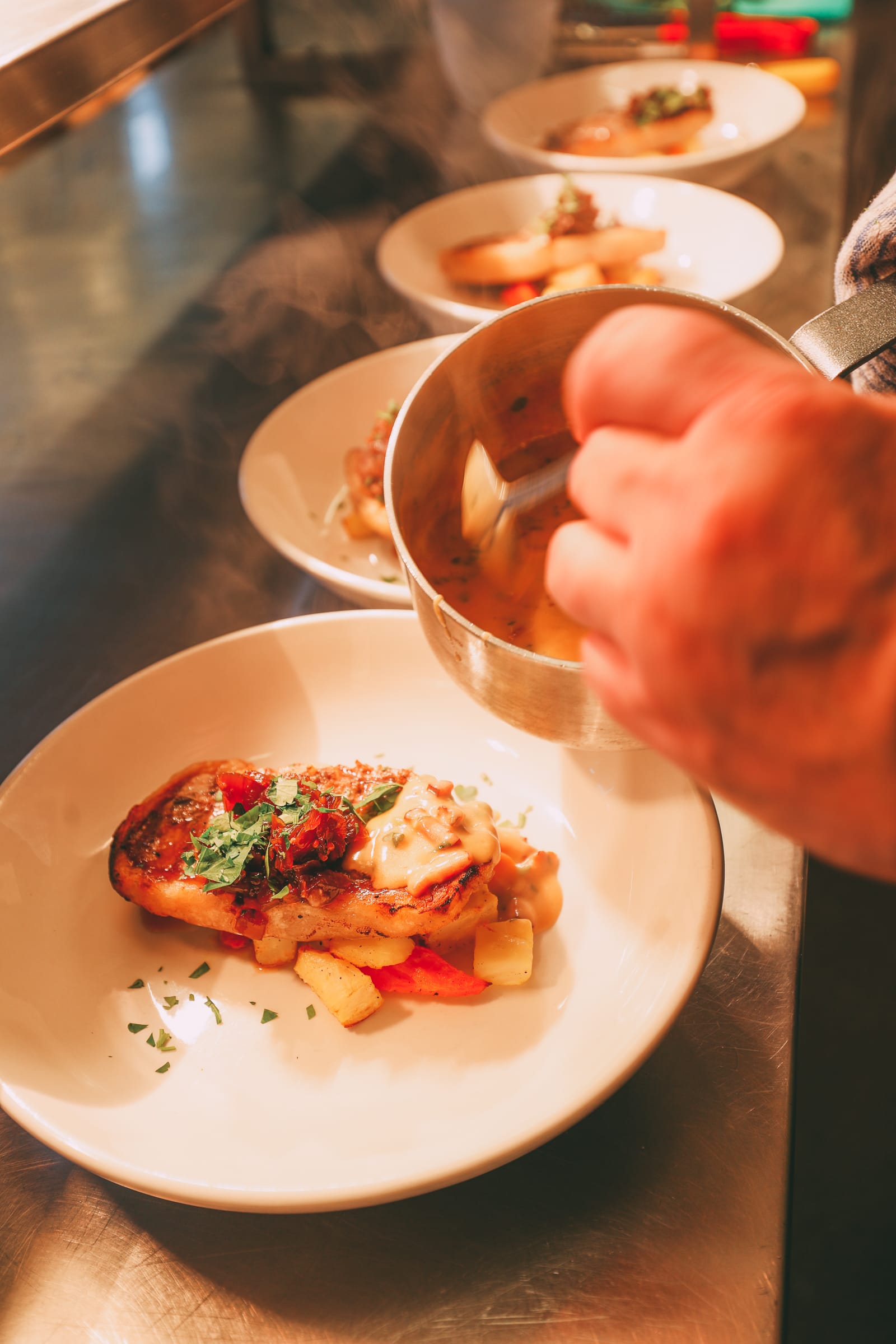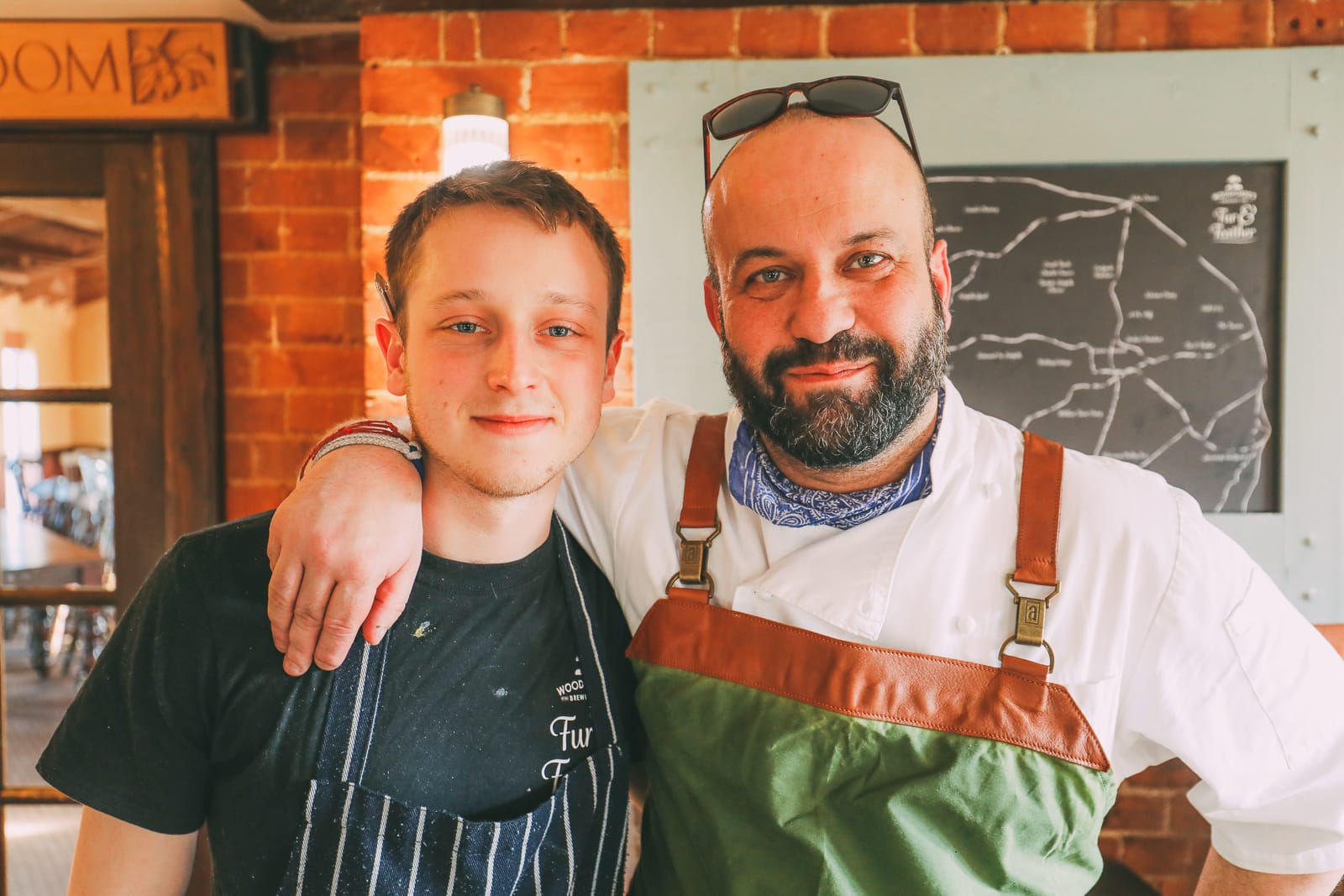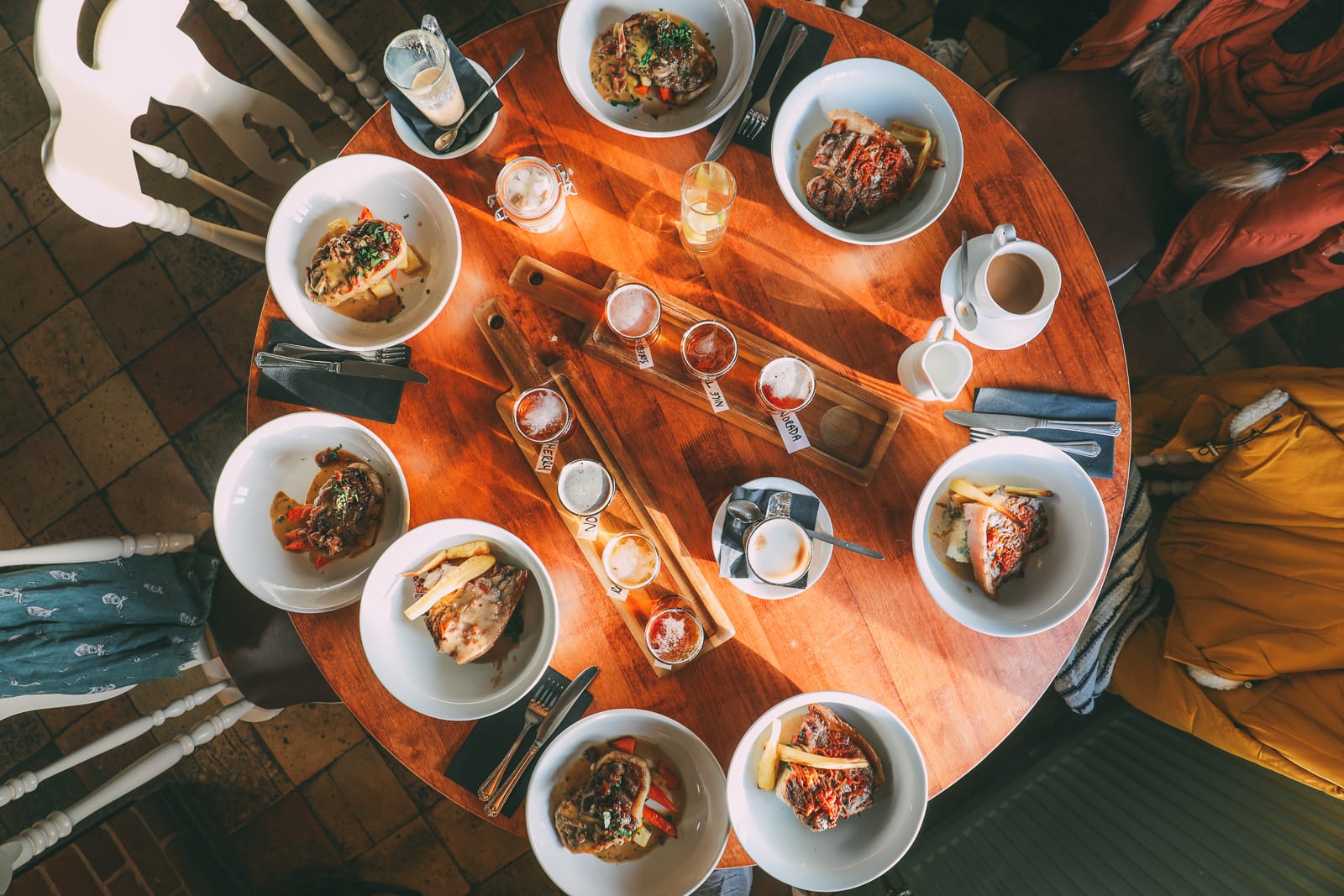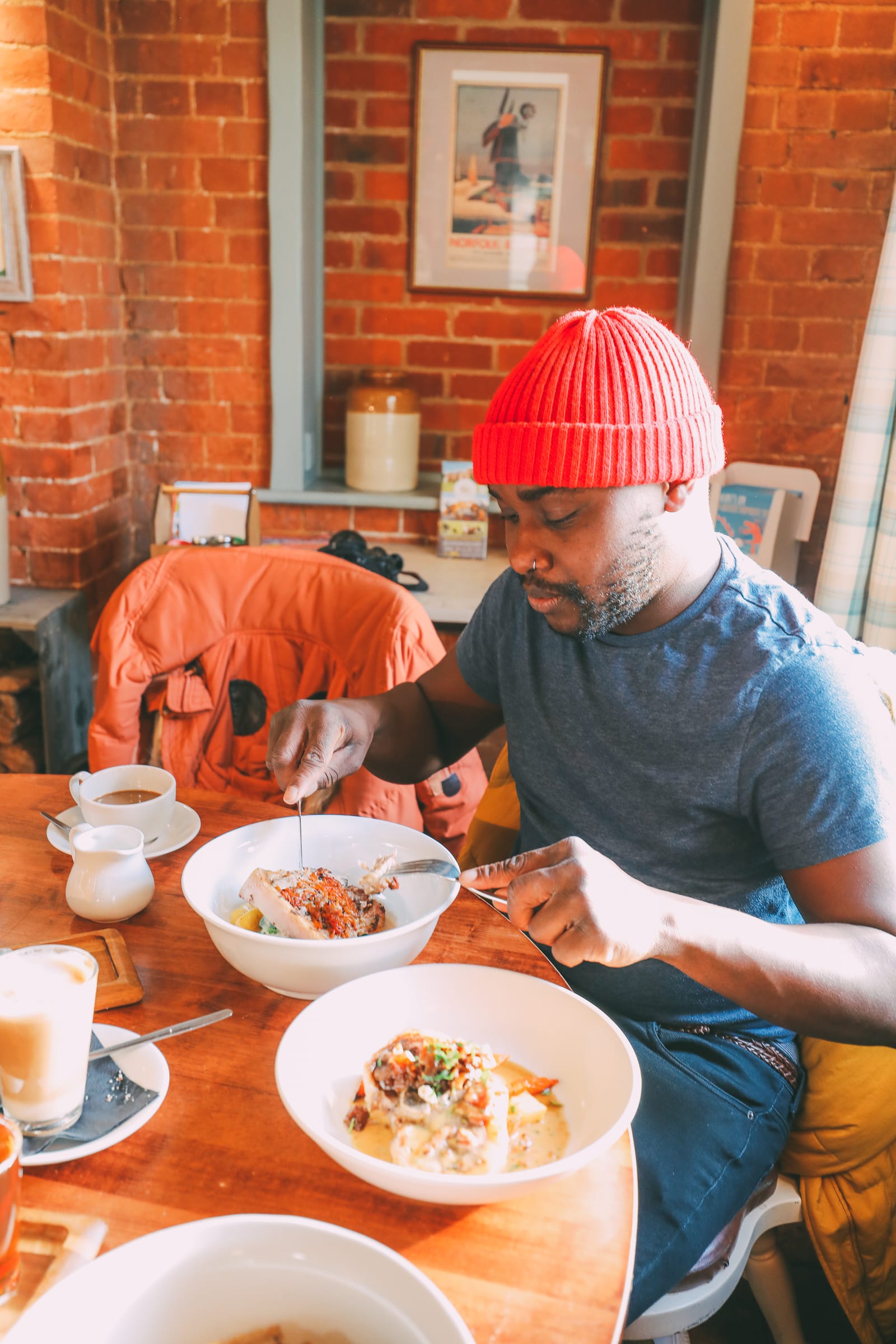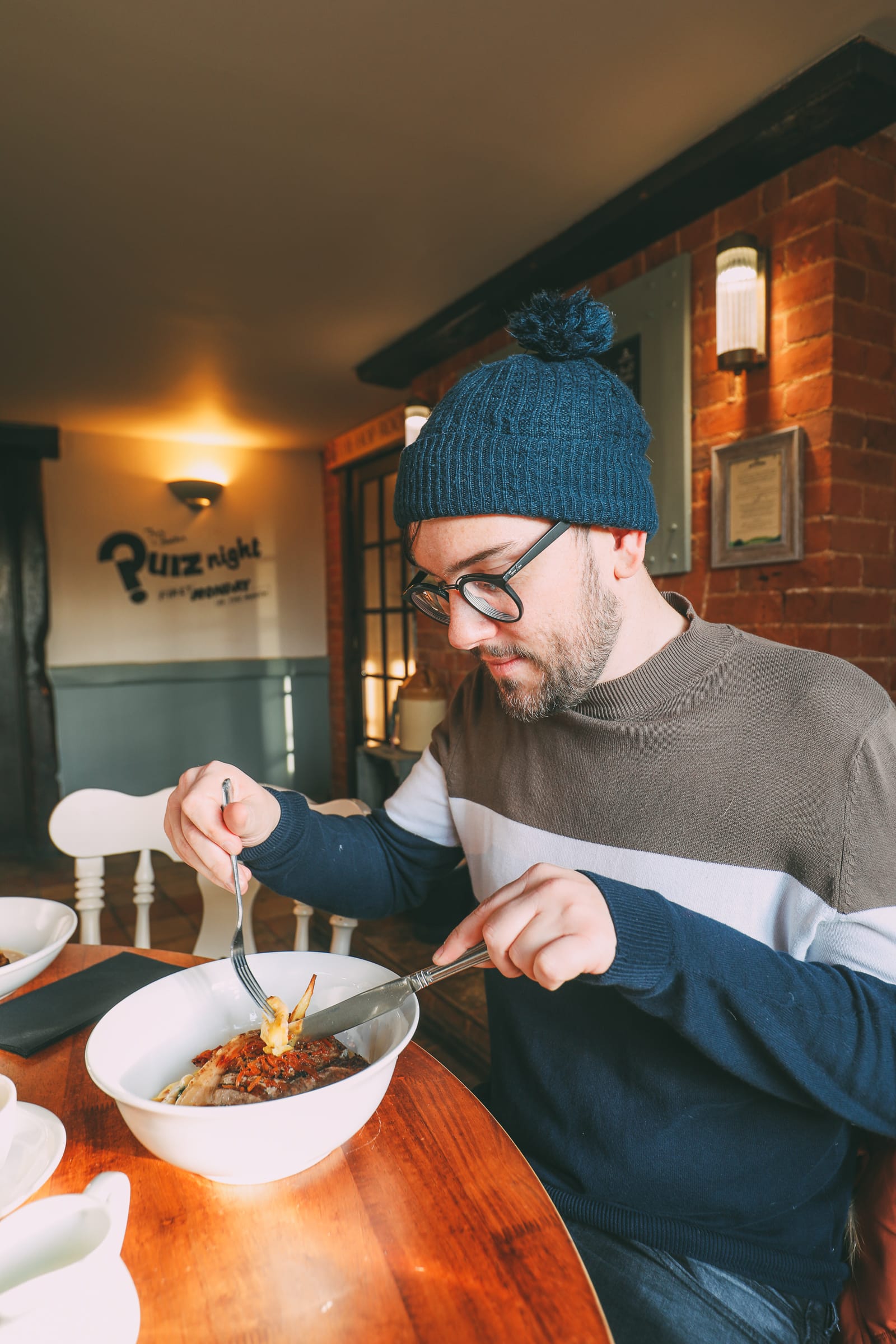 In an effort to walk-off the food, on Charlie's suggestion, we popped into the Woodforde brewery next door (which is the one that does the brews for the Fur and Feather) for a bit of a tour.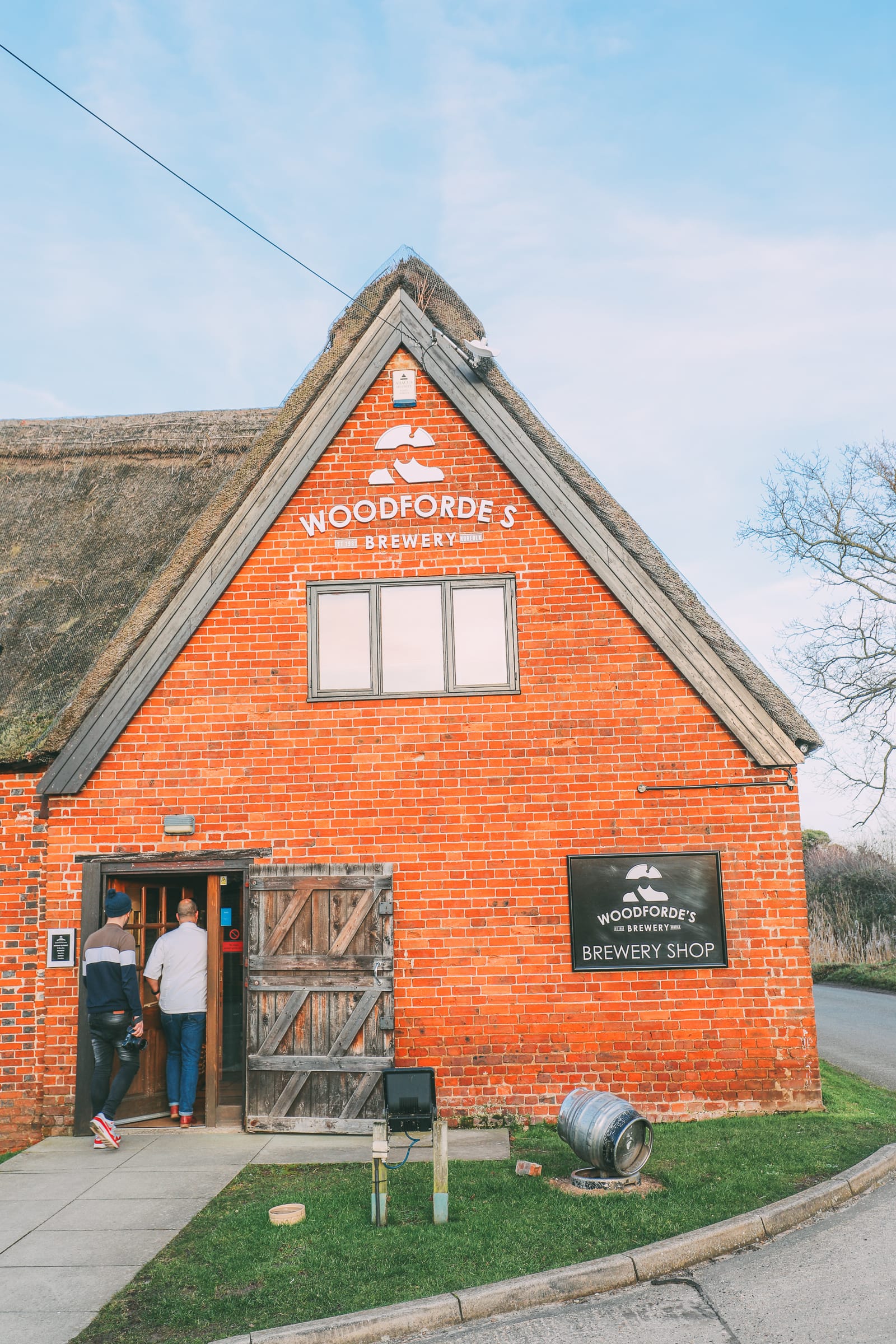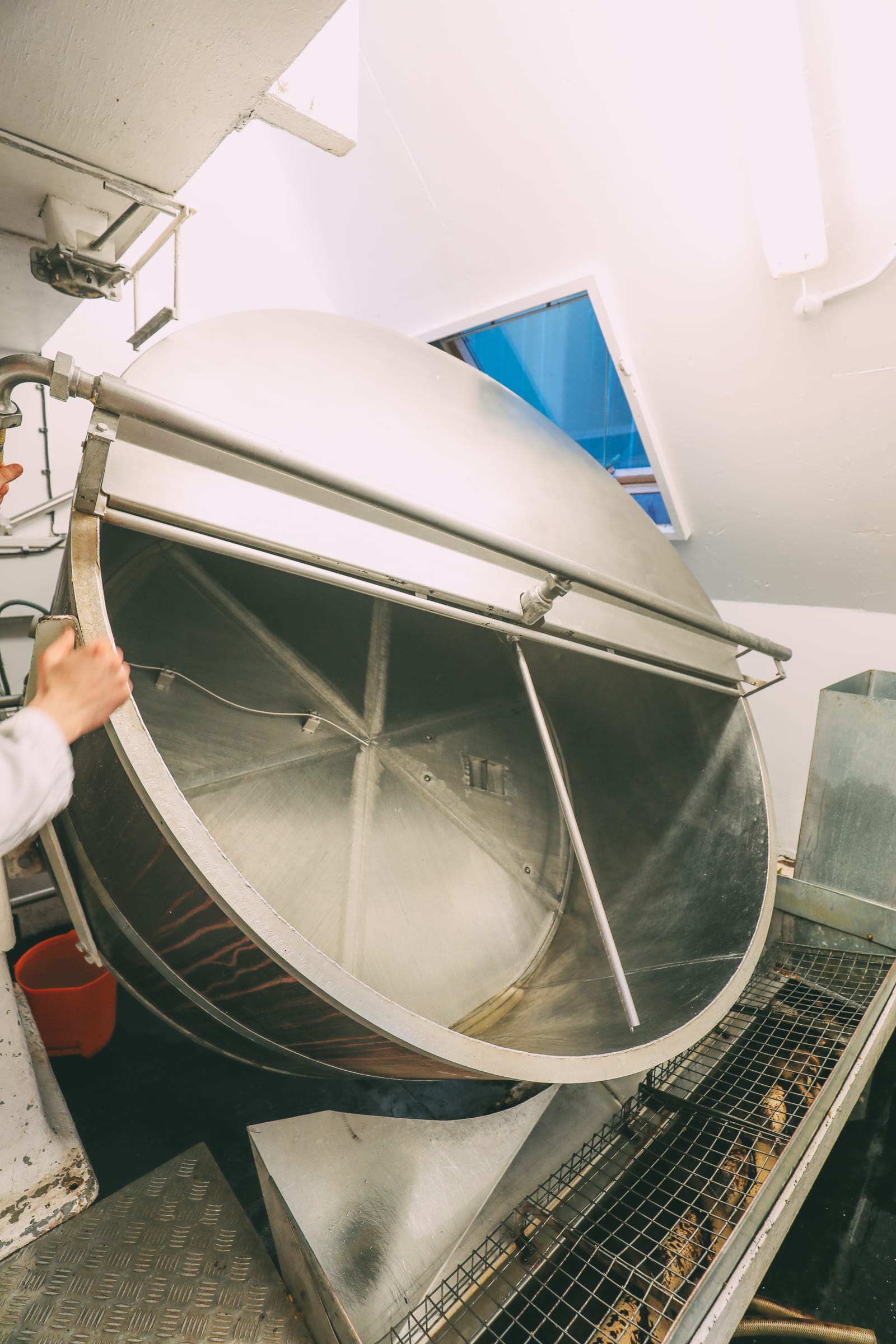 The tour was a bit impromptu, so we were shown around by someone who had just finished his shift and oh my goodness, it was one of the funniest tours ever! Like how that guy isn't a brewery tour guide (or even just a tour guide in general), I have no idea. 😀 The brews are great but methinks he's missing his calling as a comedian. 😀 😆
Having now gone pretty much "farm to table" for our food and beers, we headed back with Charlie into the city centre where we'd been told about one spot we had to visit – Grosvenor Fish Bar! (Even on Instagram messages, we got so many replies to our stories while we were there telling us we had to go here so we knew we were onto a winner here).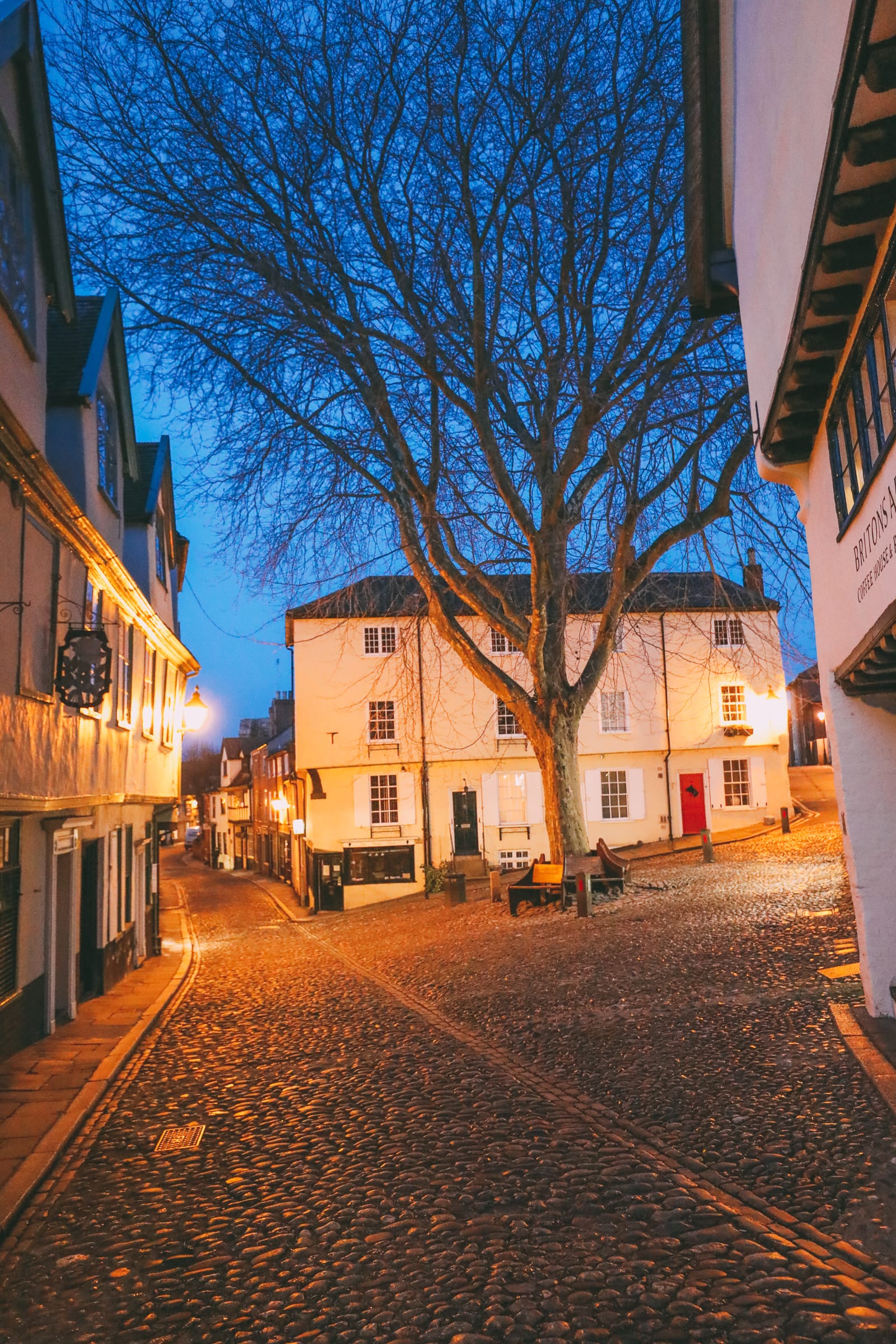 We arrived just before full-on rush hour (you'd barely recognise the place 30 minutes after once everybody swooped in for their evening fix) and made our way downstairs to the cavernous seating area (you wouldn't expect it to be as big as it is from outside but there's a surprising amount of seats here).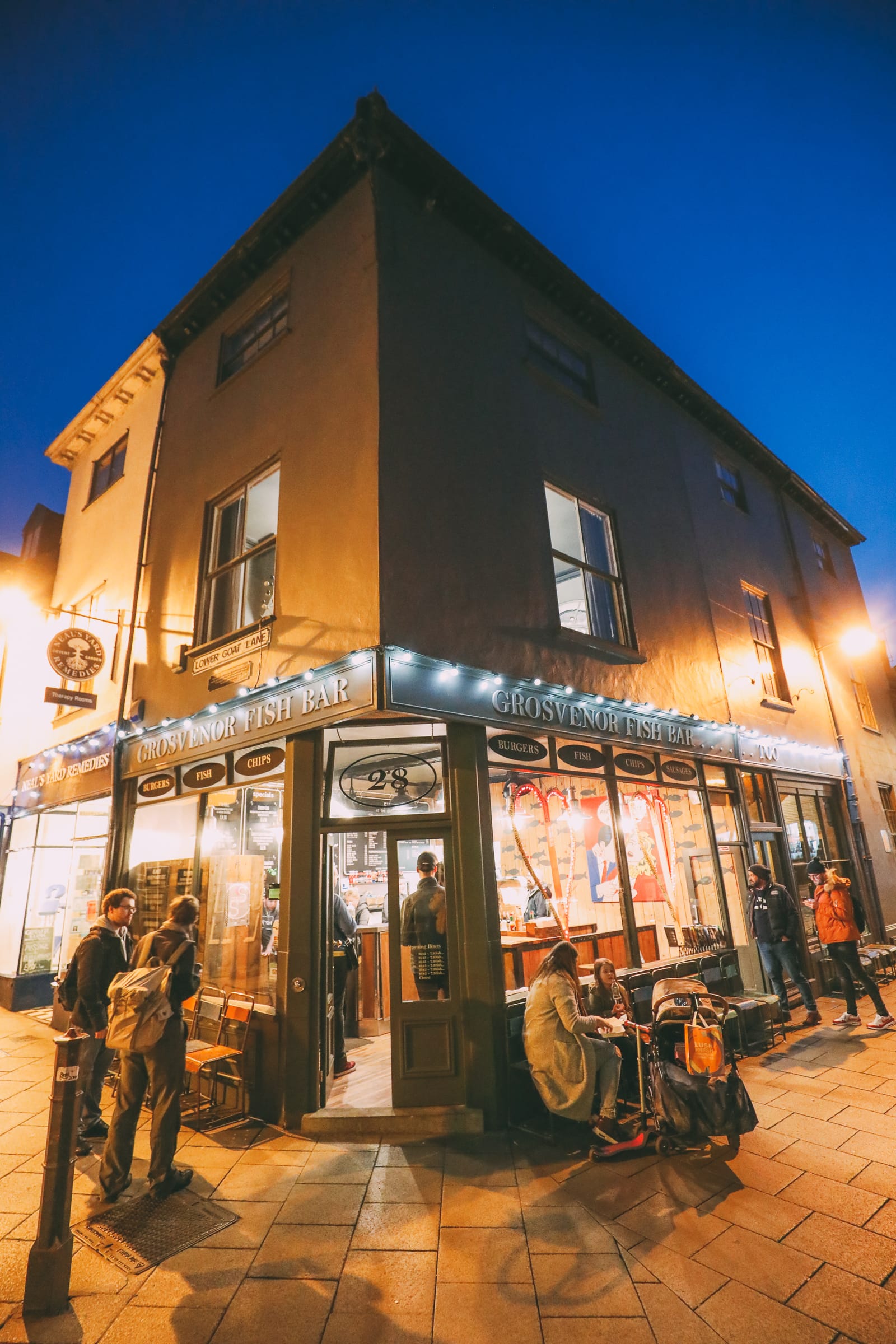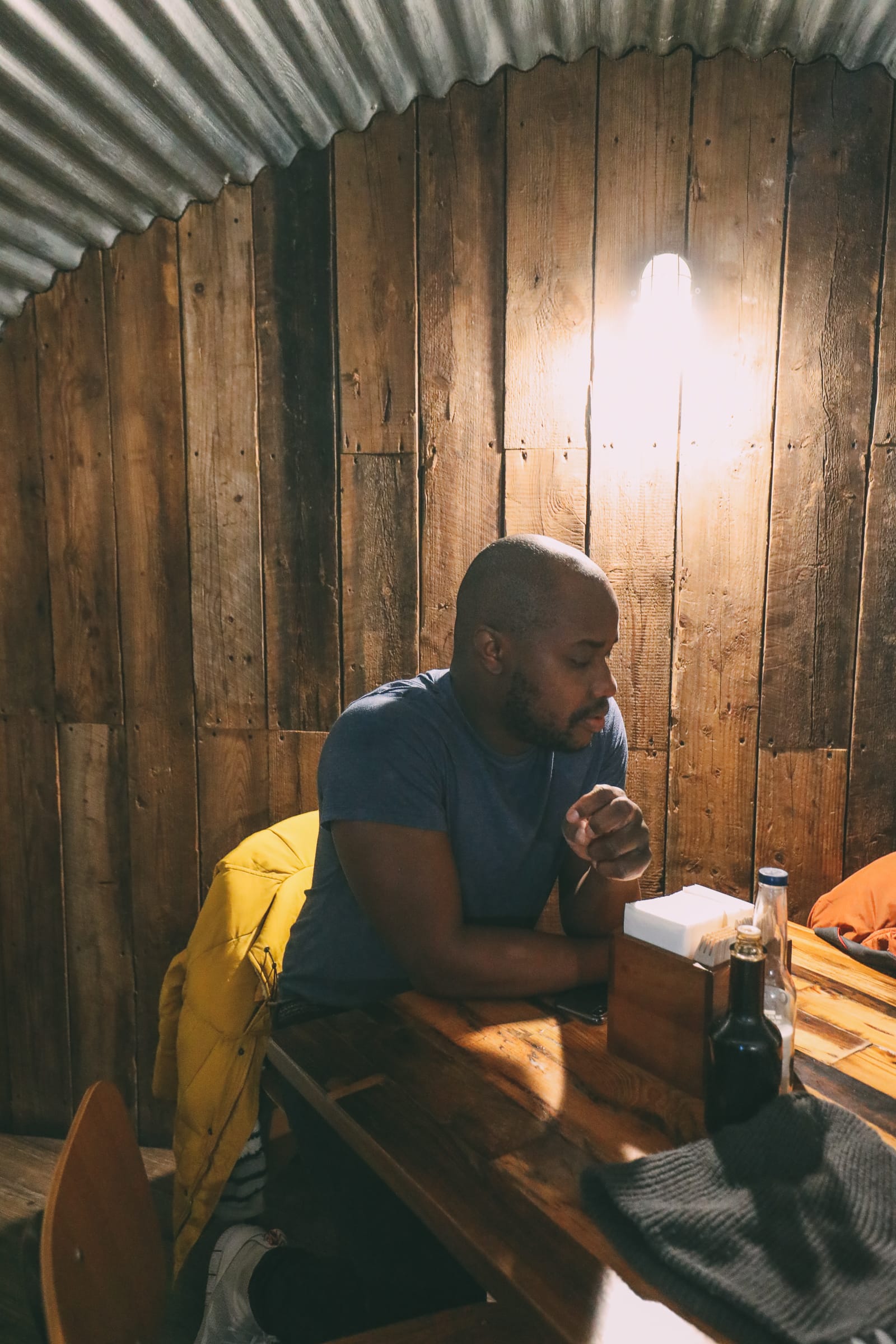 We ordered up the fish and chips (there's so much more than this on the menu but it was a Friday and fish and chips just had to done). We also got some calamari (because clearly my greedy tummy has short-term memory and couldn't remember how full it was not that long ago) along with fried greens.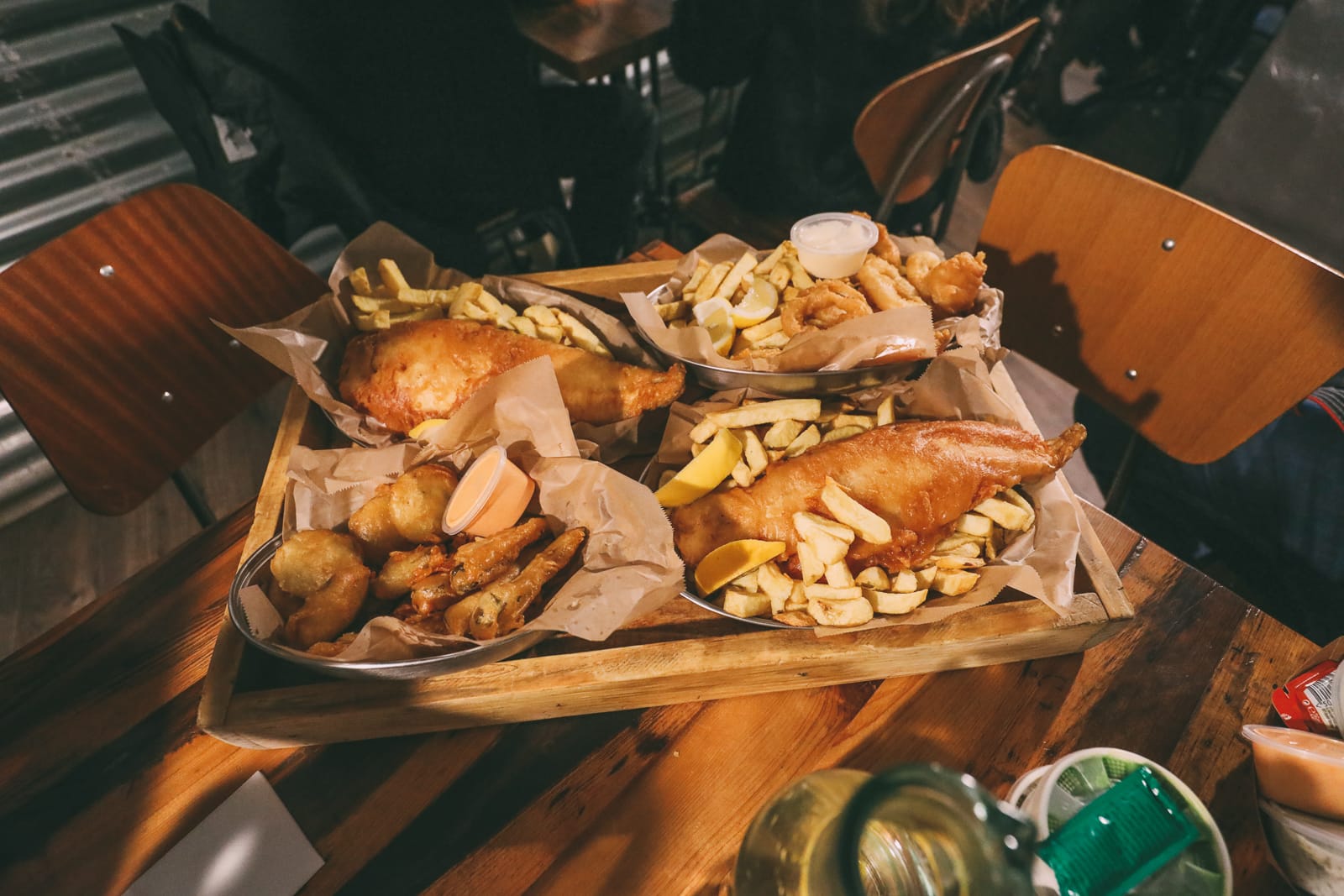 Oh and you also get some amazing home made sauces here too (I may have taken quite a few of these home with me – that garlic mayo is my absolute favourite).
Absolutely, well and truly stuff, we finally said farewell to Charlie (and to Duane – one of the owners of Grosvenor Fish Bar who'd popped round to say hi, like he did with the guests here… the other owner, Christian – we met for a few seconds as he was busy staving off the hungry crowds with his fantastic fish and chips) and made our way back to the Norwich station.
Sidebar: I only just found out this very moment, as I was writing this, that the owners of the Grosvenor Fish Bar won last year's Tourism Superstar award!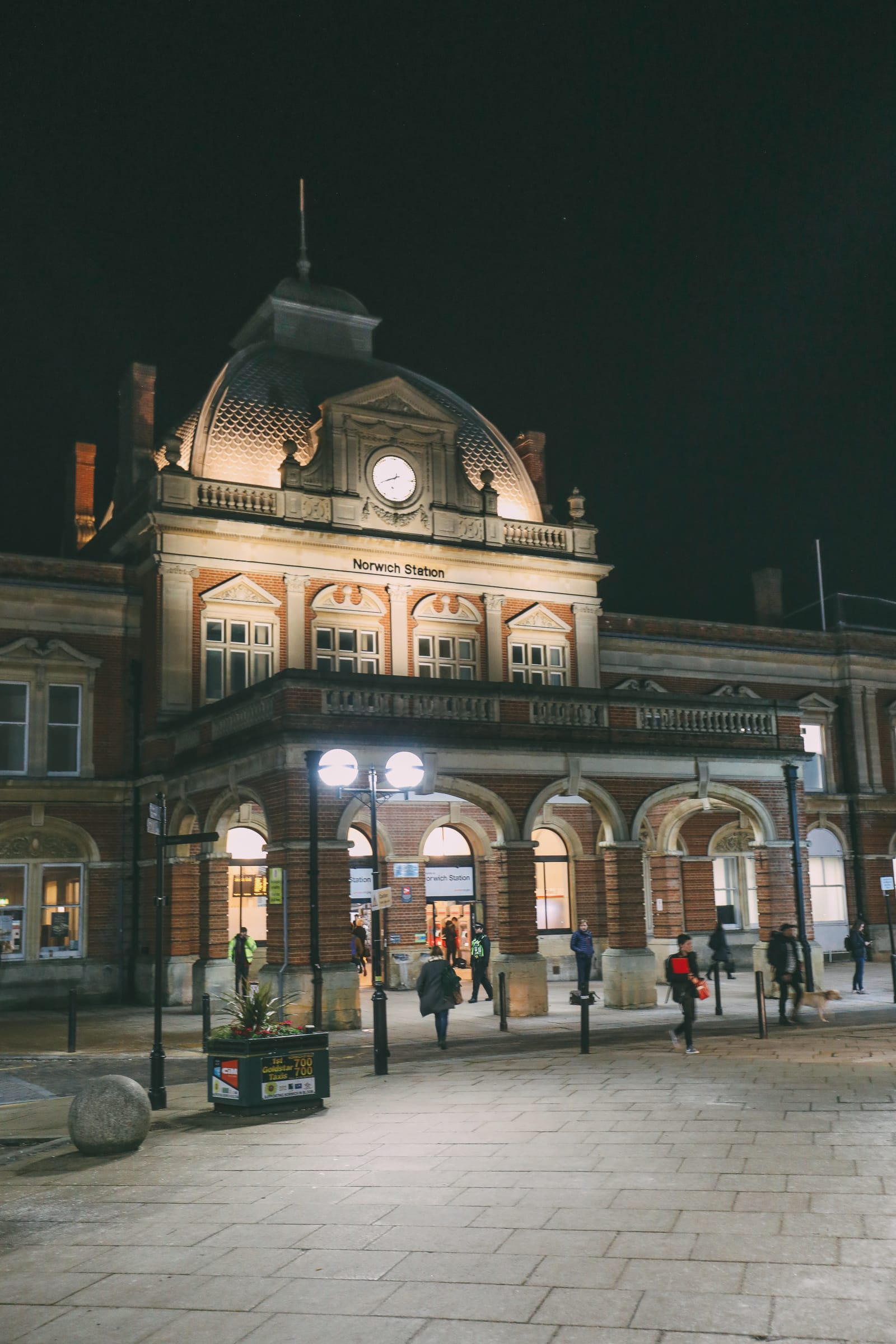 One of the biggest things that's dawned on me, not just in Norwich, but in the Cotswolds earlier on and even in Yorkshire before that is that English food and indeed British food as a whole is special in all these places because of how little the food has to travel.
Freshly caught fish tastes so much nicer than fish that's been in the freezer for ages, the tastiest a loaf of bread will taste will be that exact moment it's been taken out of the over (and, of course, is cool enough to eat), fresh milk is so much nicer than milk that's been left out for a while… I could go on and on here but you get my drift.
These places have direct access to farms and so sourcing the produce locally and reducing the amount of time it spends in storage makes eating in many places in England so special and the best way of truly appreciate great British food.
Also, Norwich is so ridiculously pretty! I plan on returning here in summer for a proper weekend here doing nothing but walking around and eating good food! Who's with me? 🙂
WIN YOUR OWN ENGLISH HOLIDAY.
Now here's the part where you get to take part and potentially win yourself your very own English holiday! You get to go anywhere you want in England – it's totally up to you.
All you have to do is head over here to vote for who you'd want to win the Tourism Superstar award. *hint* *hint* We definitely think it should be Charlie but you can find out everything about it and all the other contenders on the Mirror page here.
---
---