Sometimes, there's nothing we like more than a food post! I say sometimes, what I really mean is pretty much all the time! 🙂
Today's we've brought back an old favourite – local recommendations. Simon Algren from Berlin (who blog's at Chessyburger.com) knows a thing of two about burgers and has put together just for you, 10 burger places you have to visit in Berlin.
So, here are Simon's recommendations….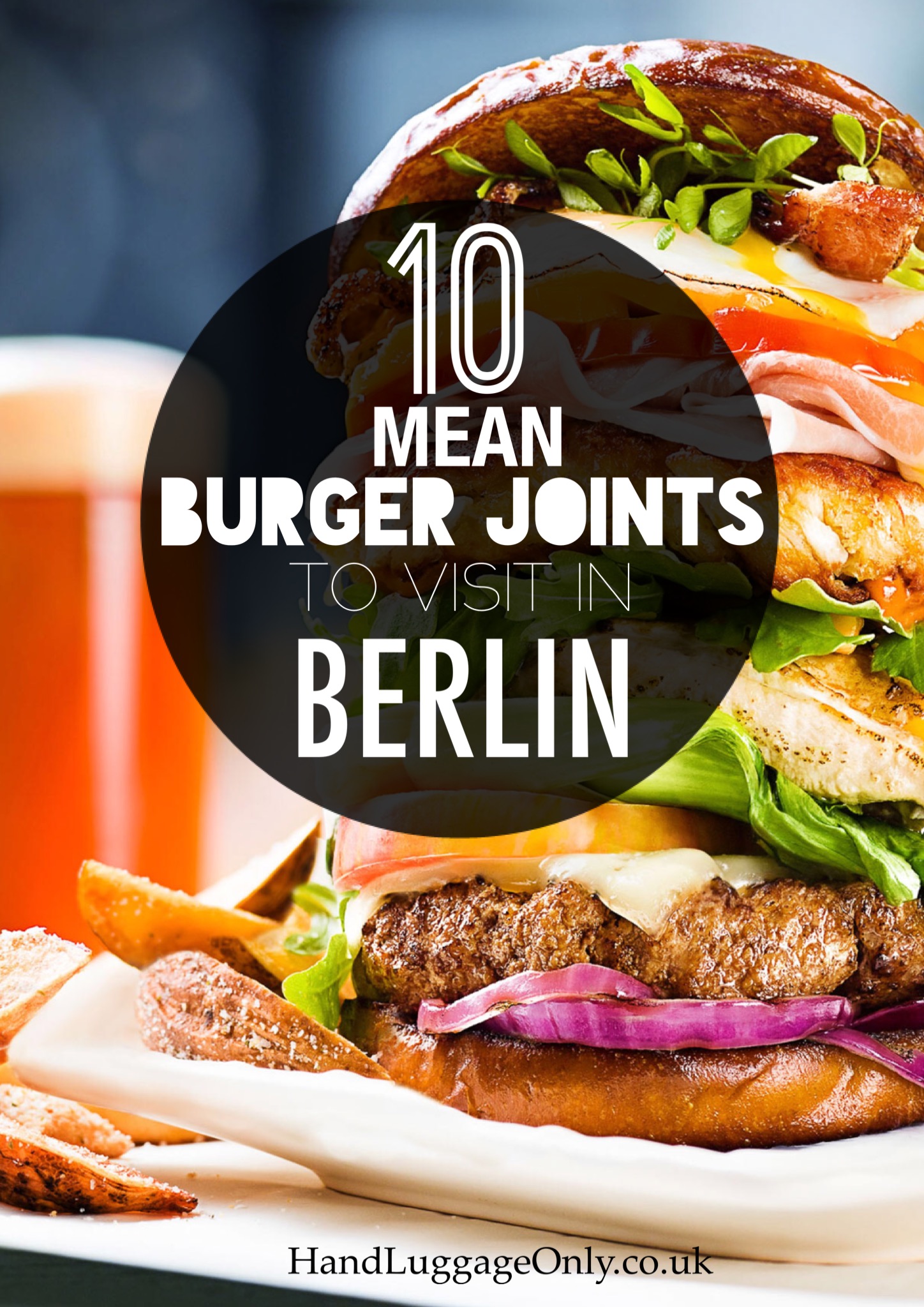 FROM SIMON:
"The burger scene in Berlin has literally exploded, gone mad and the burger places in Berlin can compete with any American place!
I feel sad every time I walk by a McDonalds and it is packed with "cameramen". It really is a shame that all these "cameramen" pay for uneatable burgers and actually pay the same price that they could get one of the top burgers in Berlin for.
Berlin will serve you American style burgers at Nalu Diner, hole in a wall burger joints like at the new 5Places on Simon Dach Strasse. Great food trucks Bunsmobile and Gorilla Barbeque and especially when the melting pot brings Shiso Burger (Korean place) and Bun Bao (Asian steamed buns) to Berlin you feel the touch from burger heaven!
You can seriously have any burger of your dream in Berlin. This is a list of ten places I will recommend in Berlin, some may be better then others but they are all good in different ways. It is burgers yeah, but I feel that it would be like comparing apples with pears!
I have put them like a top ten in order from Burgermeister to 5Places – but without numbers because it is more my ten favourite places to recommend people, they each have something unique which make them incomparable."
Simon Algren, http://chessyburger.com/
---
Burgermeister – http://www.burgermeister.berlin/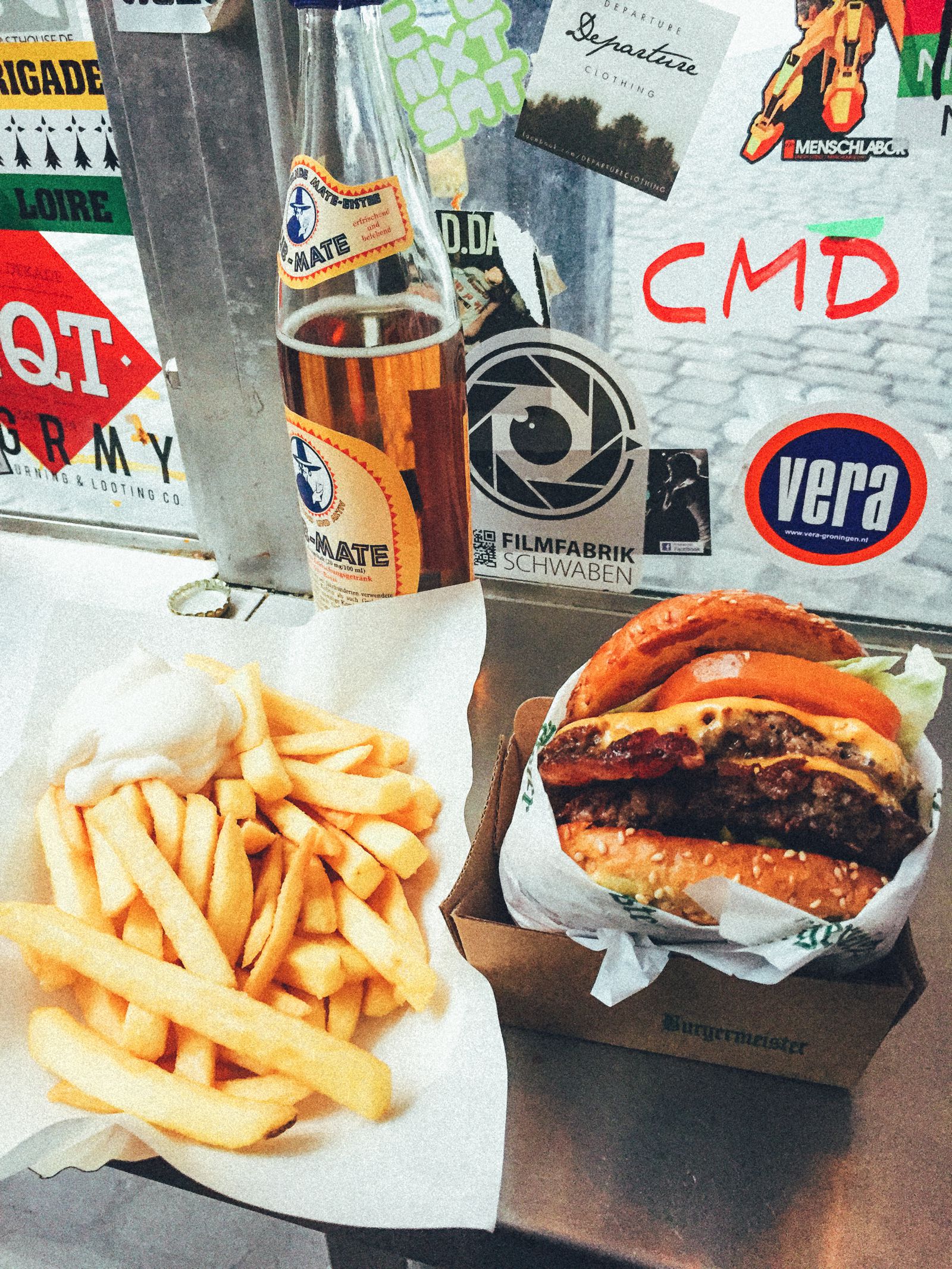 Burgermeister has for a very long time been the place I tell people about. It is my overall favourite and has been since I moved to Berlin. The standard is extremely high and the prices are not. The atmosphere under the U-Bahn trail is something special and this place is always packed with people. One thing, which is very cool, is that during wintertime they have glass wall covered with stickers and now in the summer time they have taken them down.
I have been there many times, I took my parents there and I have taken my friends there and no bad words to say. A last comment – do not expect to sit down!
Tip: Try the Hausmeister
Address: Oberbaumstraße 8, 10997 Berlin
---
Bun Bao – http://bao-burger.de/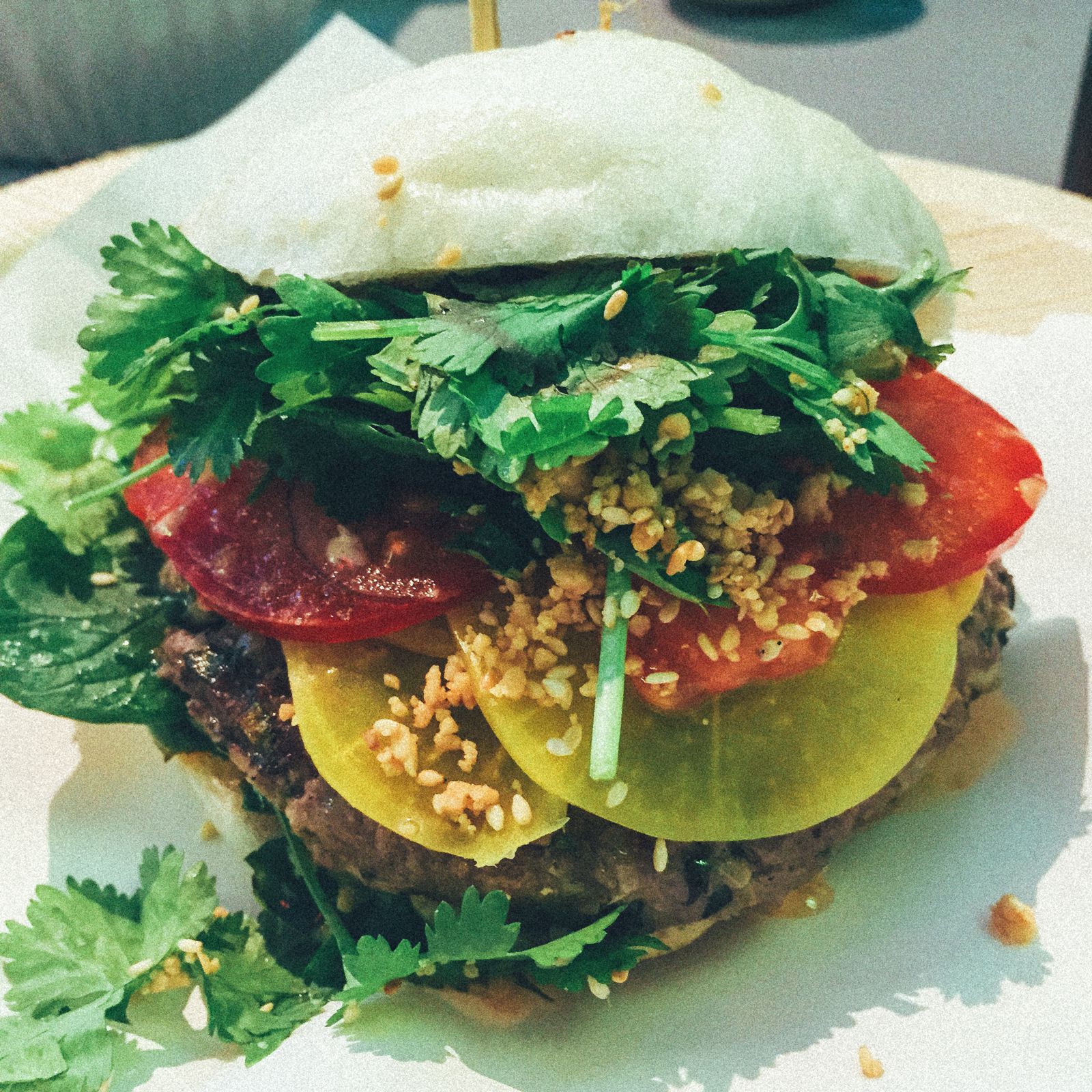 Newly opened restaurant in Prenzlauer Berg but not at all a new kid on the burger scene. Bun Bao is the best Asian burger place in Berlin. They started at food markets in Berlin and today they have a restaurant on Kollwitzstrasse.
If you are looking to try something other than a regular cheeseburger please go to Bun Bao and have these Bao Burgers with steamed buns, Asian coriander, sauces, nuts and different meats. If you are vegetarian or something more extreme they have both a vegetarian and vegan burger too.
Tip: Try the wasabi mayonnaise.
Address: Kollwitzstraße 84, 10435 Berlin
---
Bunsmobile – http://www.bunsmobile.com/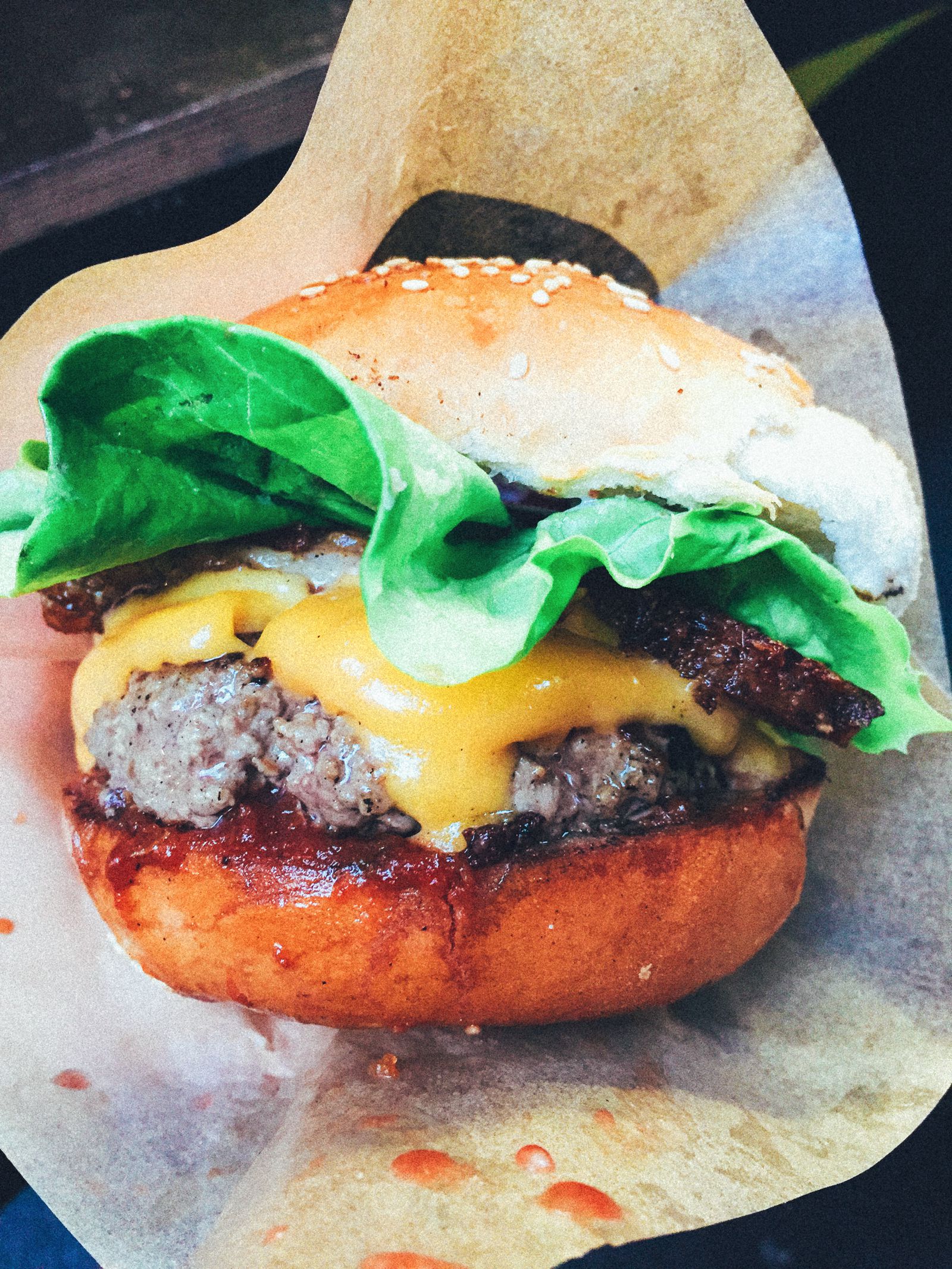 A place I still have sweet dreams about but only have had the pleasure to try once is Bunsmobile. Bunsmobile is a food truck with French staff, who drives around in Berlin and Germany.
Neue Heimat, Bite Club or Street Food Thursday these are some of the places where you can be lucky to find Bunsmobile.
If you really want/have to find Bunsmobile then visit their Facebook page where they post whenever they attend a market. The menu varies so the burger I had (picture) – a bacon cheeseburger, is probably not the one you will find. But they do make a killer avocado crème!
Tip: Plan your Berlin trip and find Bunsmobile.
---
Ruben und Carla – http://www.rubencarla.com/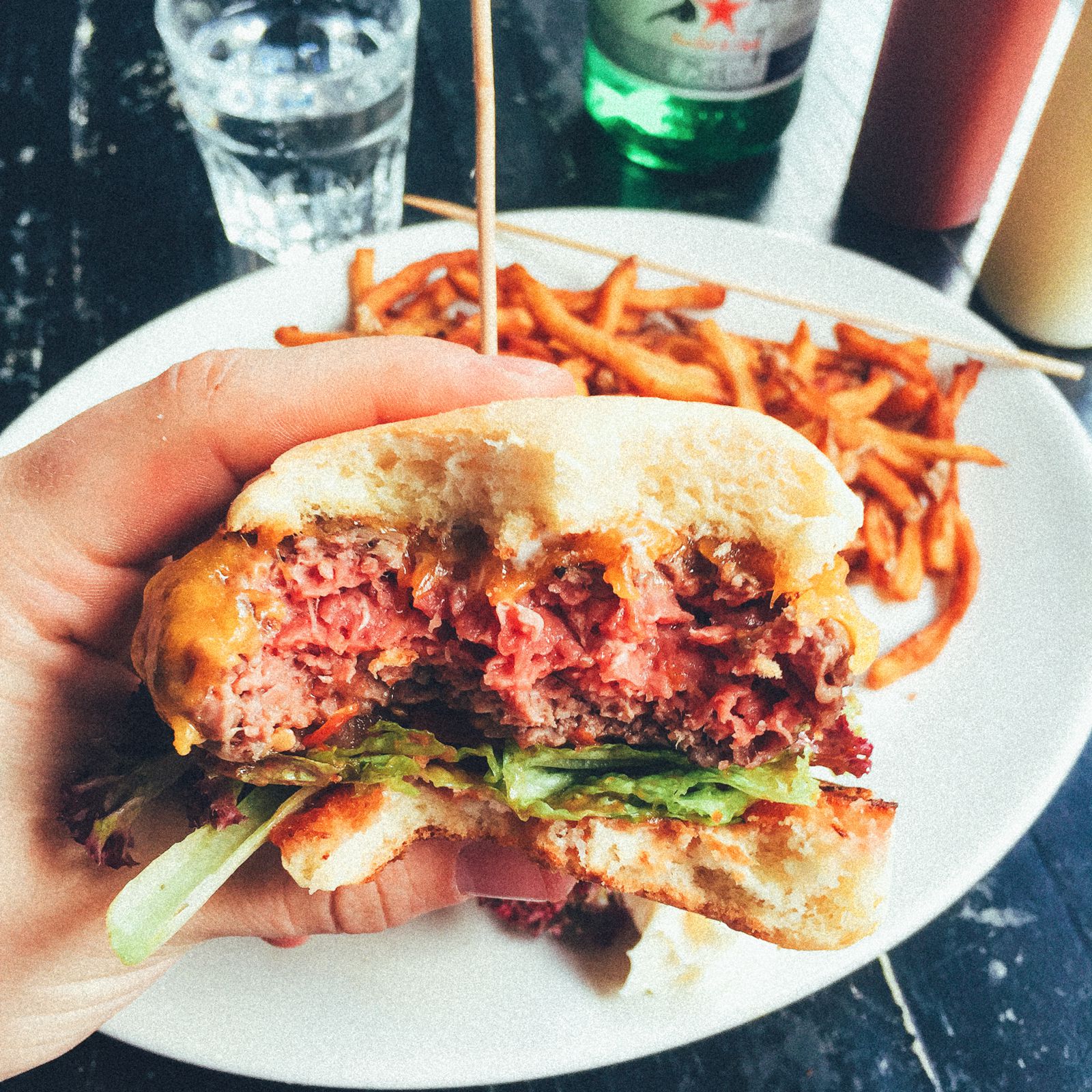 A place I have been a few times – they make a killer Reuben Pastrami Sandwich and do also serve one of the greatest burgers in Berlin. At my first visit I had the Reuben Pastrami Sandwich and was afterwards told to try their burger too. Went back had a burger and was ultra blessed by eating holy cow!
The atmosphere is great, the meat is incredible plus the fries are salty and crispy. You can sit by the windows towards Linienstrasse and have a view directly into the kitchen as well which I like to have.
Tip: Go two together and share a Reuben Pastrami and burger menu.
Address: Linienstraße 136, 10115 Berlin
---
Shiso Burger – http://www.shisoburger.de/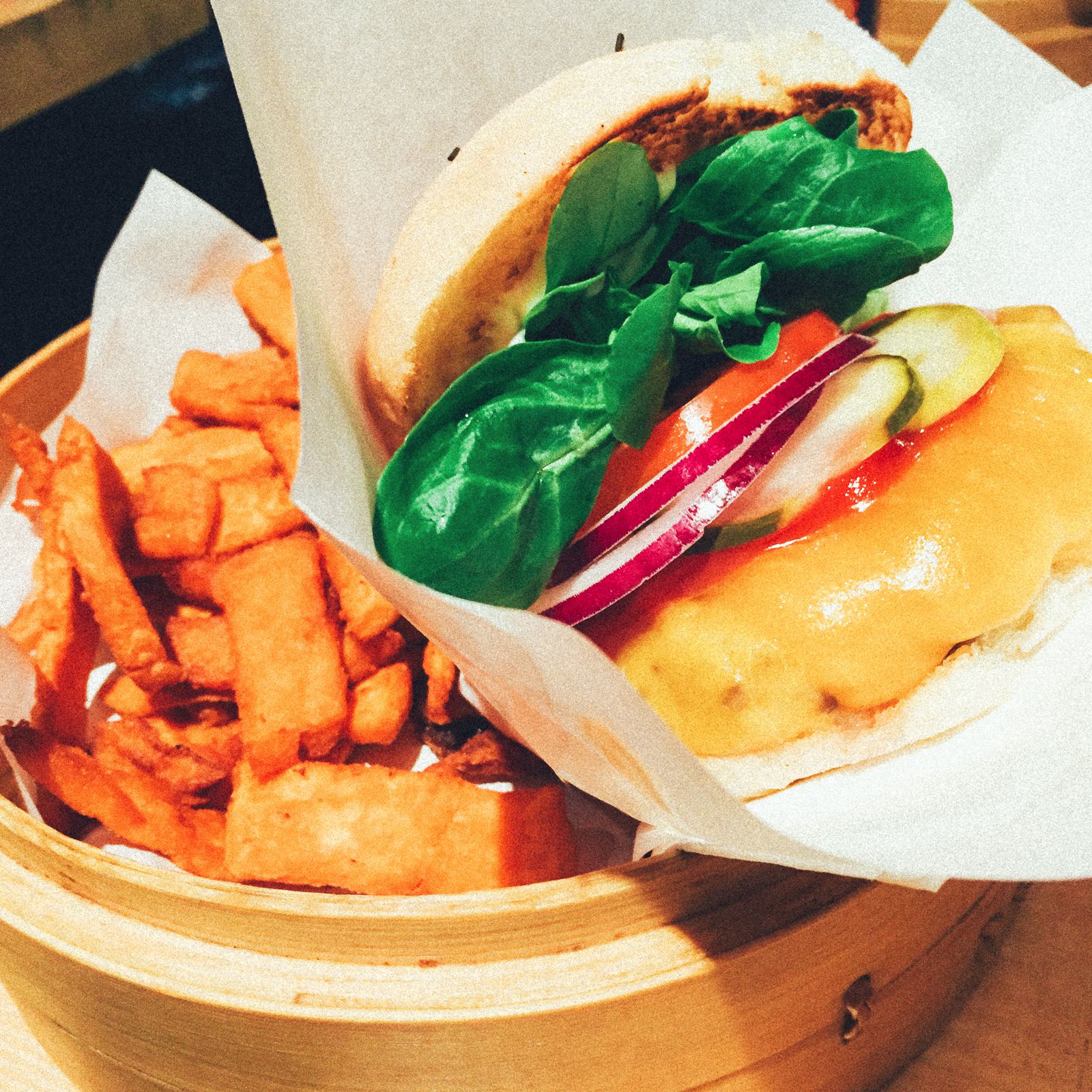 Also a place I have been many times, mostly to cure hangovers is Shiso Burger – because it is right around the corner from my favourite coffee place at The Barn.
It is a Korean style burger place. You have a straight look into the kitchen were the cooks are "naked" – you can literally follow every move they make. I love that you can see the quality in the kitchen and taste it when the foods arrive to you. Especially with the fries were they have a potato iron in the kitchen and a guy to pump fries both sweet potatoes and regular.
I find the prices very solid and low actually – it is more than possible to eat under 10€.
Tip: Try kimchi and two twisted potatoes.
Address: Auguststraße 29, 10119 Berlin
---
Tommi´s Burger Joint – http://www.burgerjoint.de/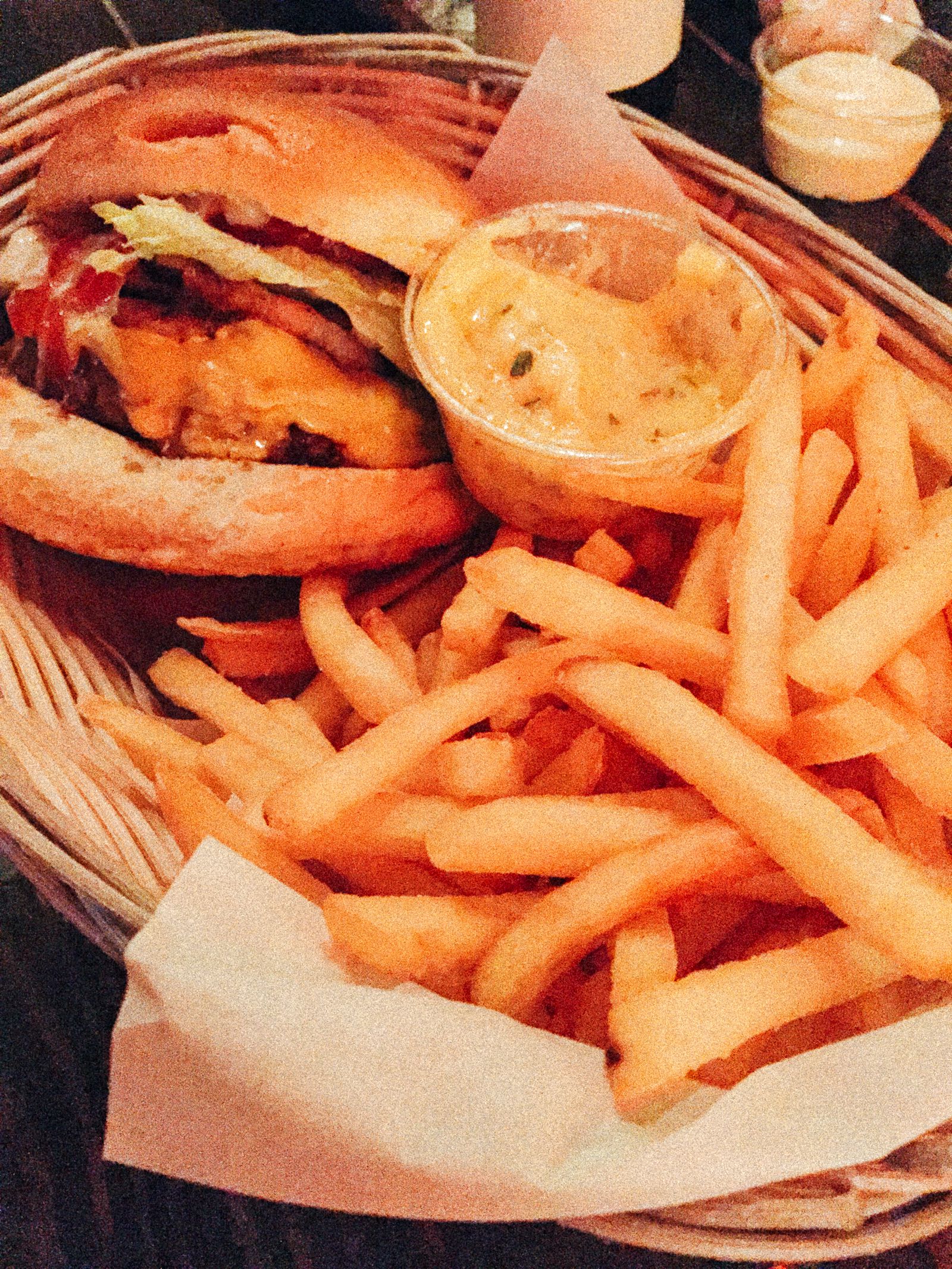 Normally I hate food chains because at some point it is only about money and not serving the greatness. But no chain about Tommi´s because I have now been to Tommi´s Burger Joint in London, Copenhagen and Berlin all are equally rocking those burgers but the atmosphere is best in Copenhagen.
It is fairly cheap because it is actually more a restaurant and that will normally give a bit more to the prices but they have not raised the prices. Little funny fact about this burger chain is that it started on Iceland and has now spread to other countries as well.
Tip: Order a table and try the Béarnaise sauce for the fries.
Address: Invalidenstraße 160, 10115 Berlin
---
Lily Burger – https://www.facebook.com/pages/Lily-Burger/1436991733183510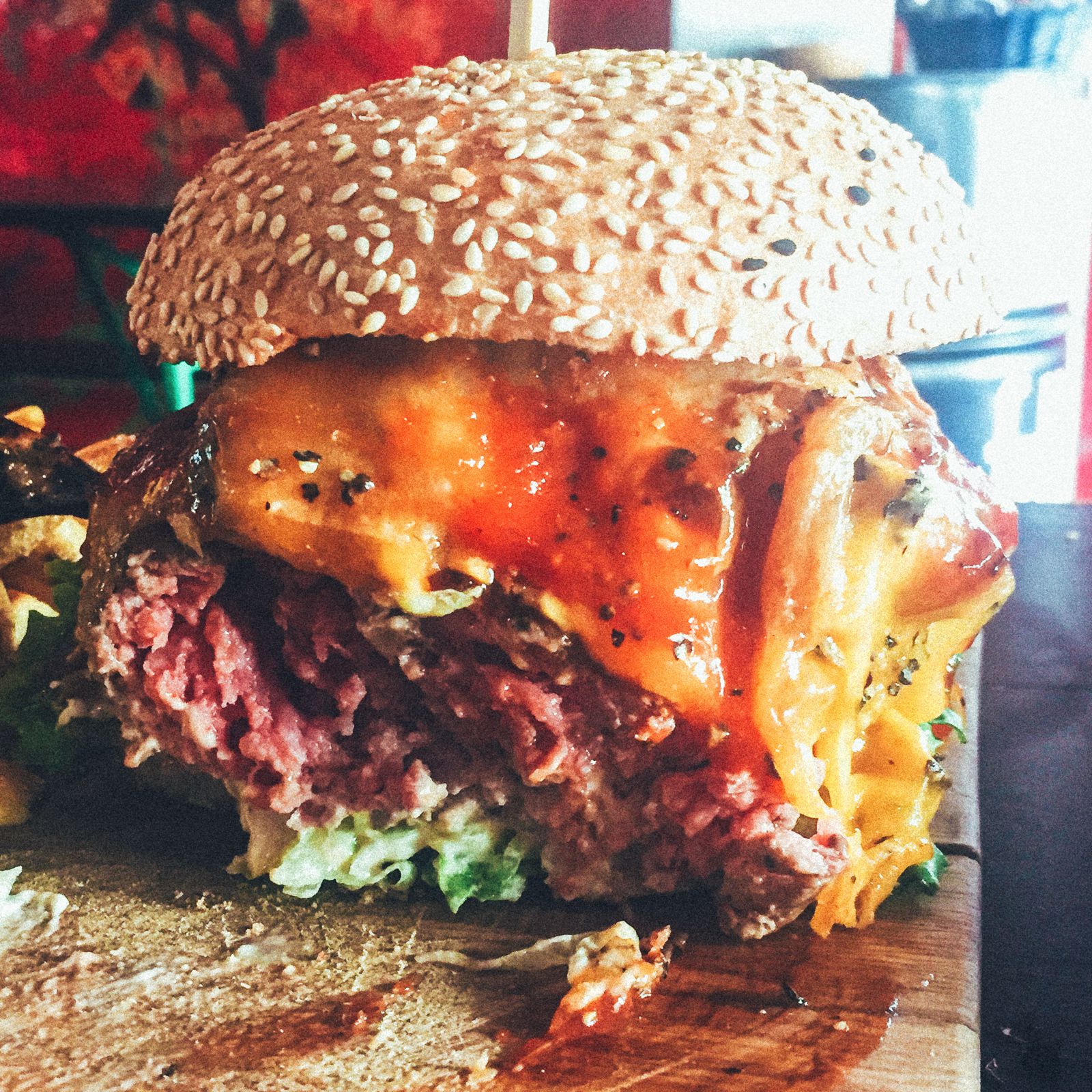 A Lily Burger could possibly kill a man. The portions are huge like Man vs. Food, the burgers are high and the onion rings will fit around your neck. I mean if you want to feel dirty after eating a burger meal please go to Lily burger. They have a large menu, you decide how you want your meat grilled which sides you would like to have and then you wait too long for your burger and then paid too much.
But other then that it is magnificent – take some friends and a set of cards because they do not sell beers. But it is truly and totally worth waiting for!!!
Tip: Order a burger and share a side – try the onion rings!
Address: Urbanstraße 70, 10967 Berlin
---
Dudes Delikatessen – http://www.dudesdeli.com/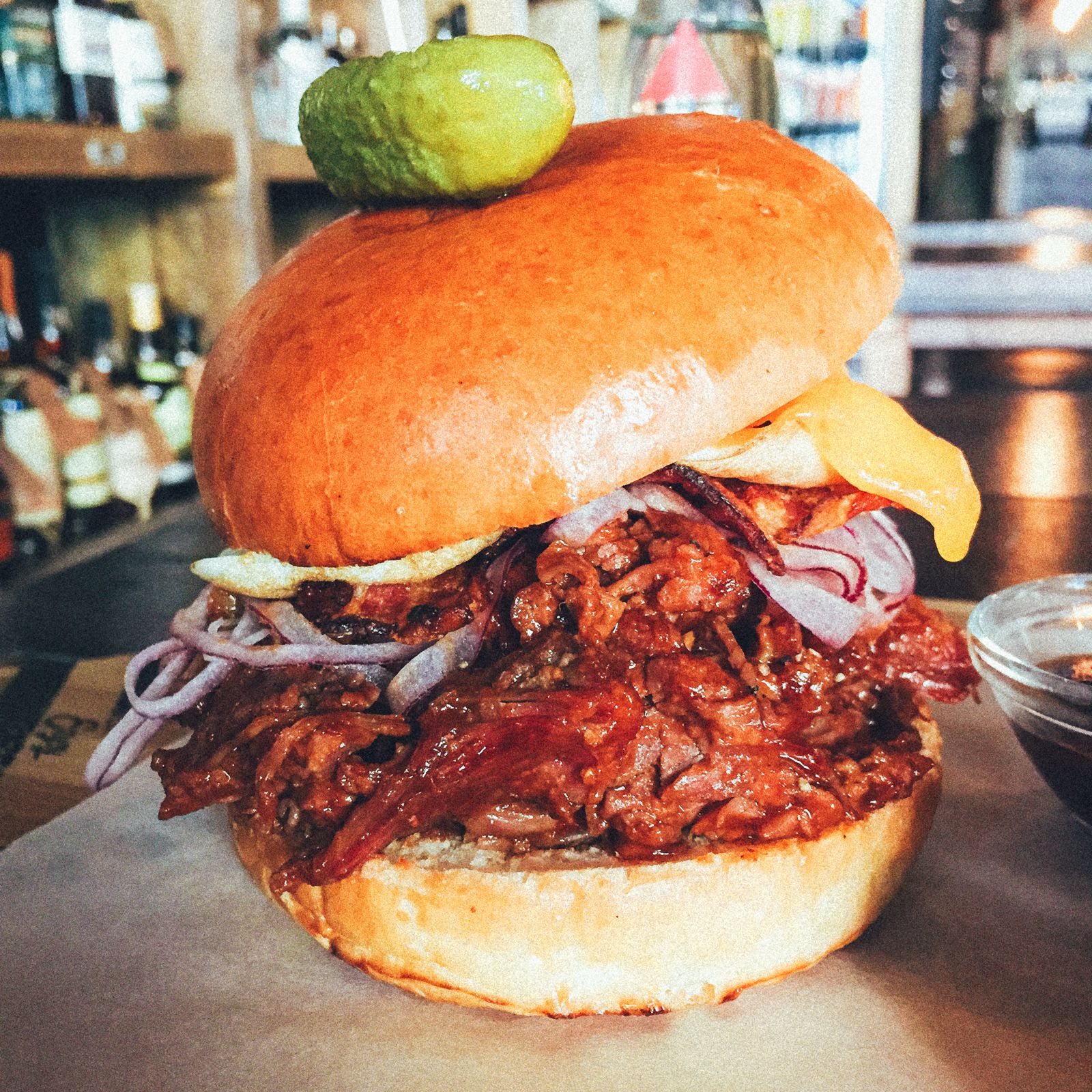 A Mecca of spirits, where you can enjoy Whiskey, Rum, Vodka or Gin and have goddesses of burgers – altogether that is truly a Dudes Delikatessen. At Dudes Delikatessen they have a menu with burgers and then you choose between pulled pork or pulled beef as the two variations of meat. The prices are fair, which means that you can get hammered on a Saturday night and come back Sunday at 12am or 1pm to have a double hangover burger, to heal your hangovers.
Tip: Try some of their delicious alcohol.
Address: Schlesische Str. 19, 10997 Berlin
---
Piri´s Chicken Burger – http://piris-chicken.com/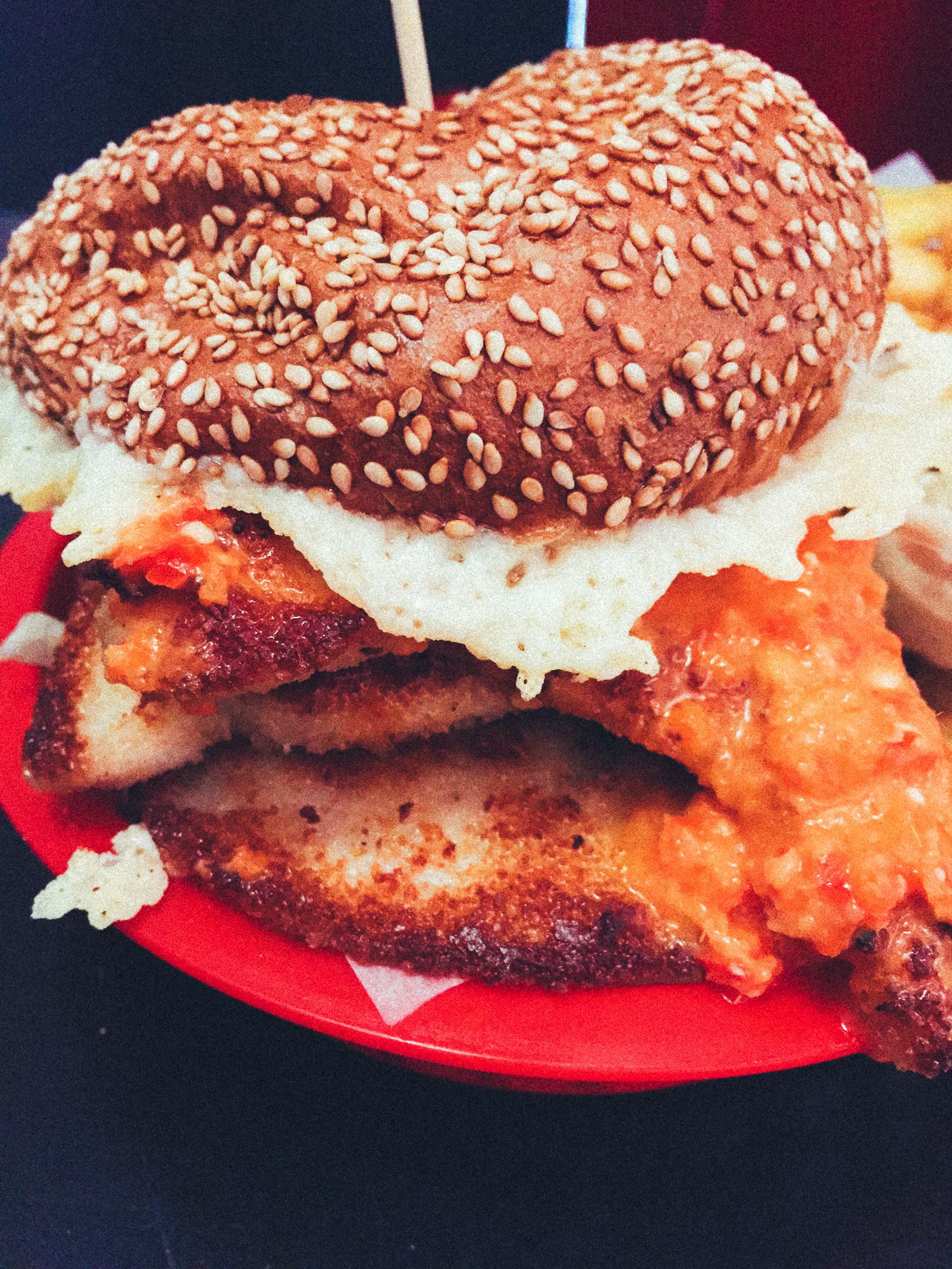 Every Monday from 4pm Piri´s have "Manic Monday" where they serve burgers for 3€- a very special deal. To me they make the best chicken burger in Berlin. They have specialized in making chicken burgers both spicy and not – I have never been a big fan of chicken burger, but they won me over!
Piri´s is also a former winner of the burger-celebrating event Burgers and Hip/Hop at Prinz Charles in Berlin. A celebration once every second month were restaurants are invited in to make a burger, which they think can win the title of Berlins Best Burger.
Of course it is hard to compete with prices around 3€ but other days than Monday will also have fair prices and menu deals.
Tip: Have something a little spicy with chicken.
Address: Wiener Str.31 10999, Berlin
---
5Places – https://www.facebook.com/FivePlaces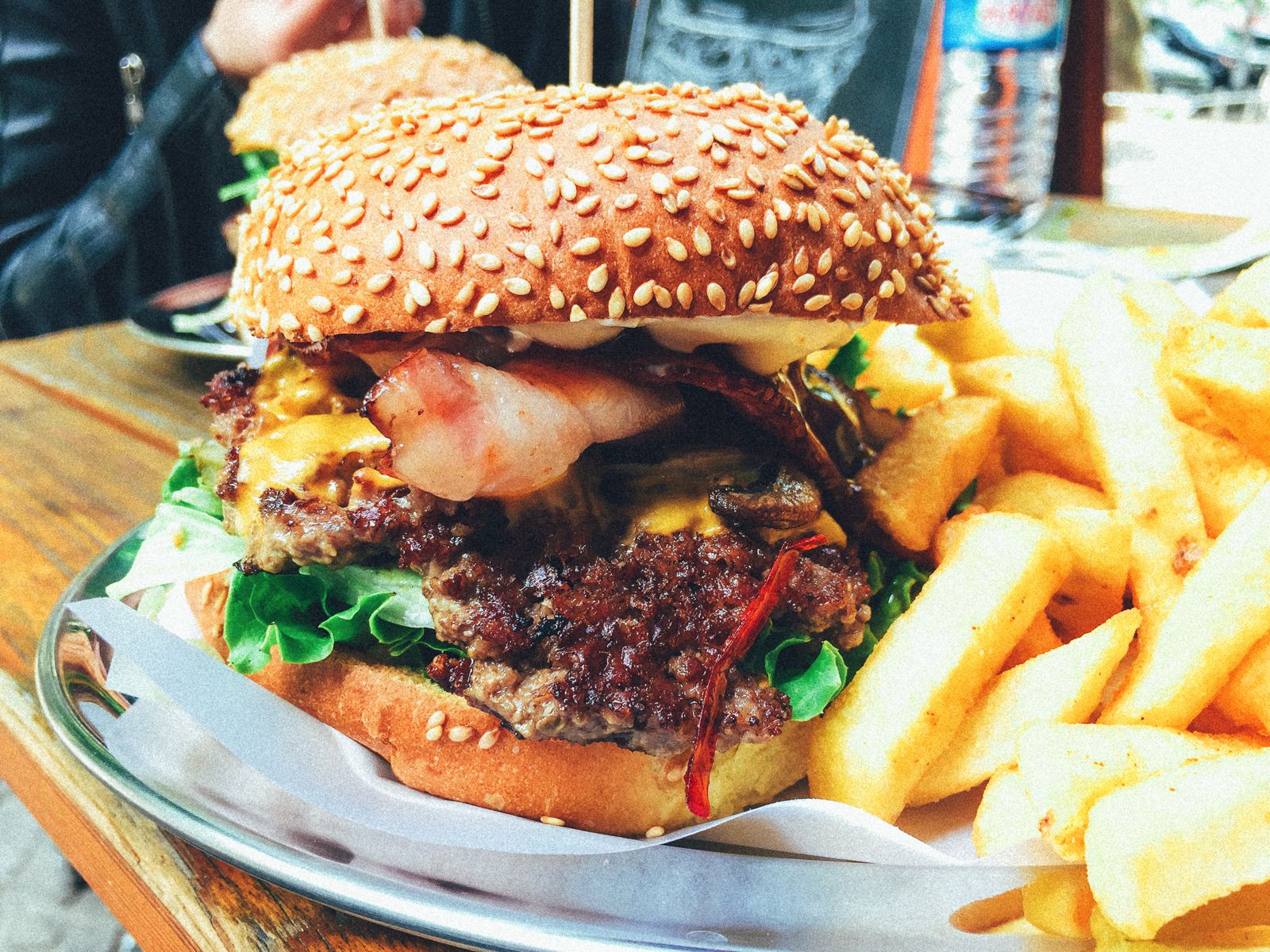 A new place is also exciting and on Simon Dach Strasse in Friedrichshain even more exciting.
5 different burgers to choose from and a Signature Burger which only costs 3,8€ and then you can add extra toppings and cheeses.
The burgers are cheap and the standard is high. Order the sweet potato fries, which are the best and with a wasabi mayonnaise even better. A place, which fits perfectly into the Berlin burger scene, cheap and good quality. It is simple and honest!
Tip: Add bacon as topping. It will give a nice smoked flavour to your burger.
Address: Simon-Dach-Str. 30, 10245 Berlin
---
---