Santorini is an absolute traveller's delight! The colourful houses, picturesque sunsets, beautiful villages and amazing weather all make for an amazing idyllic getaway from the stress of daily life. In addition to all of these, one of the biggest draws to Santorini, which I guess sometimes get overshadowed by it's beauty, is the vaste array of amazing food on offer. Throughout our time in Santorini, we had one delicious meal after the other (which led to loud grunts from all four of us saying between mouthfuls "I don't share food" so any wandering eye would be quickly averted from each other's plates) and so, I've put together some of the food that you have to try at least once when you visit Santorini!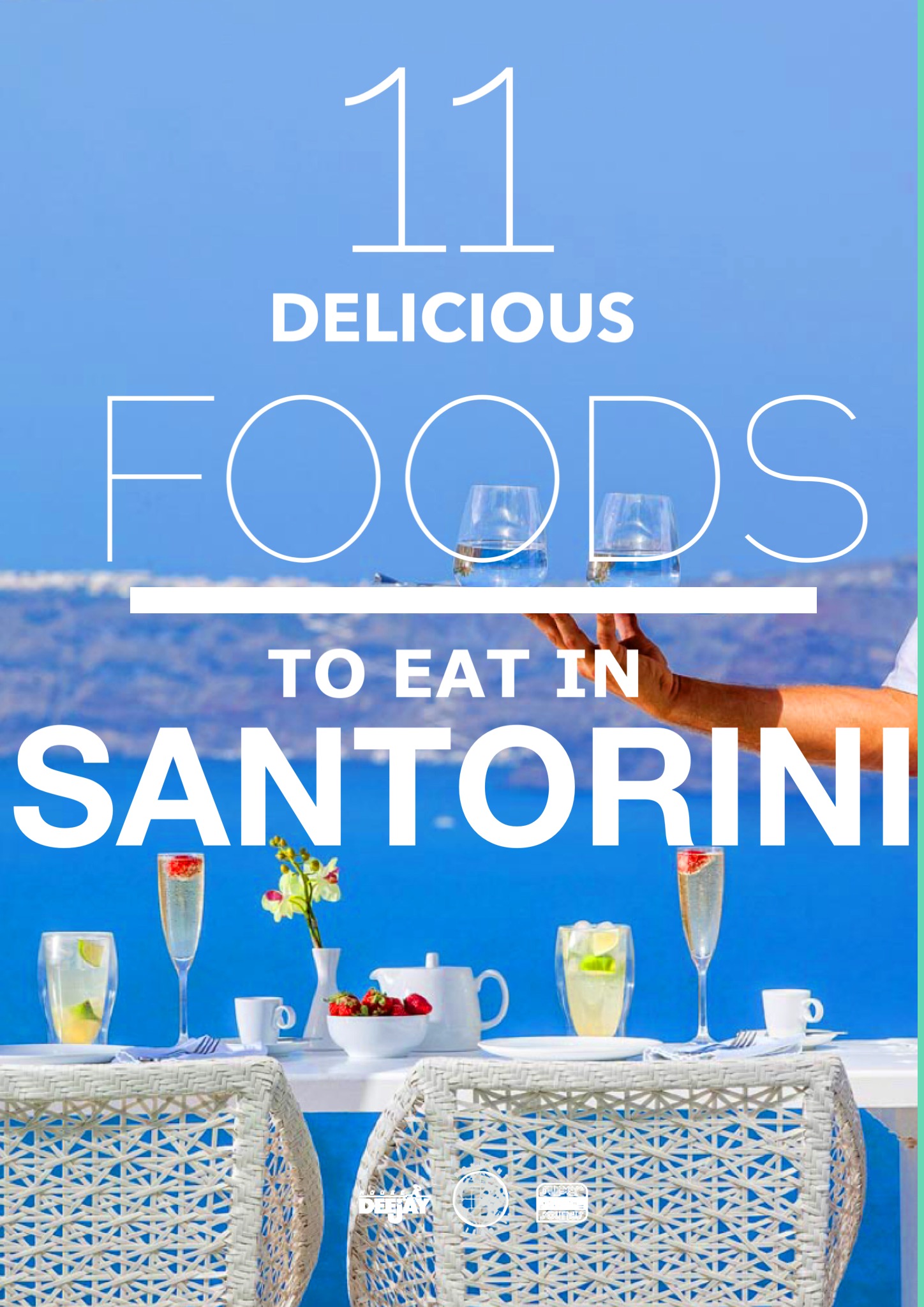 ---
1.) 
Fava me Koukia
– Mashed up fava beans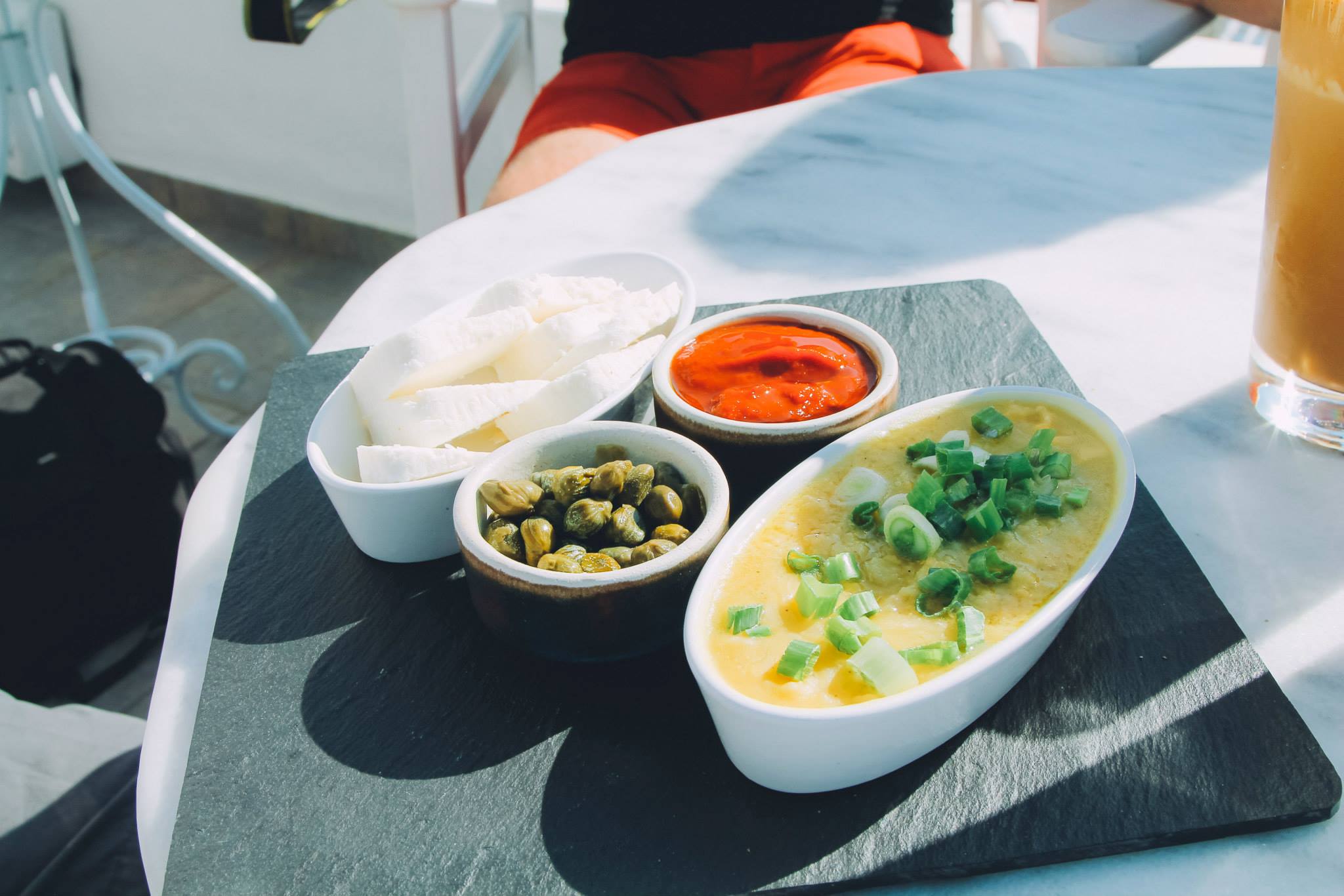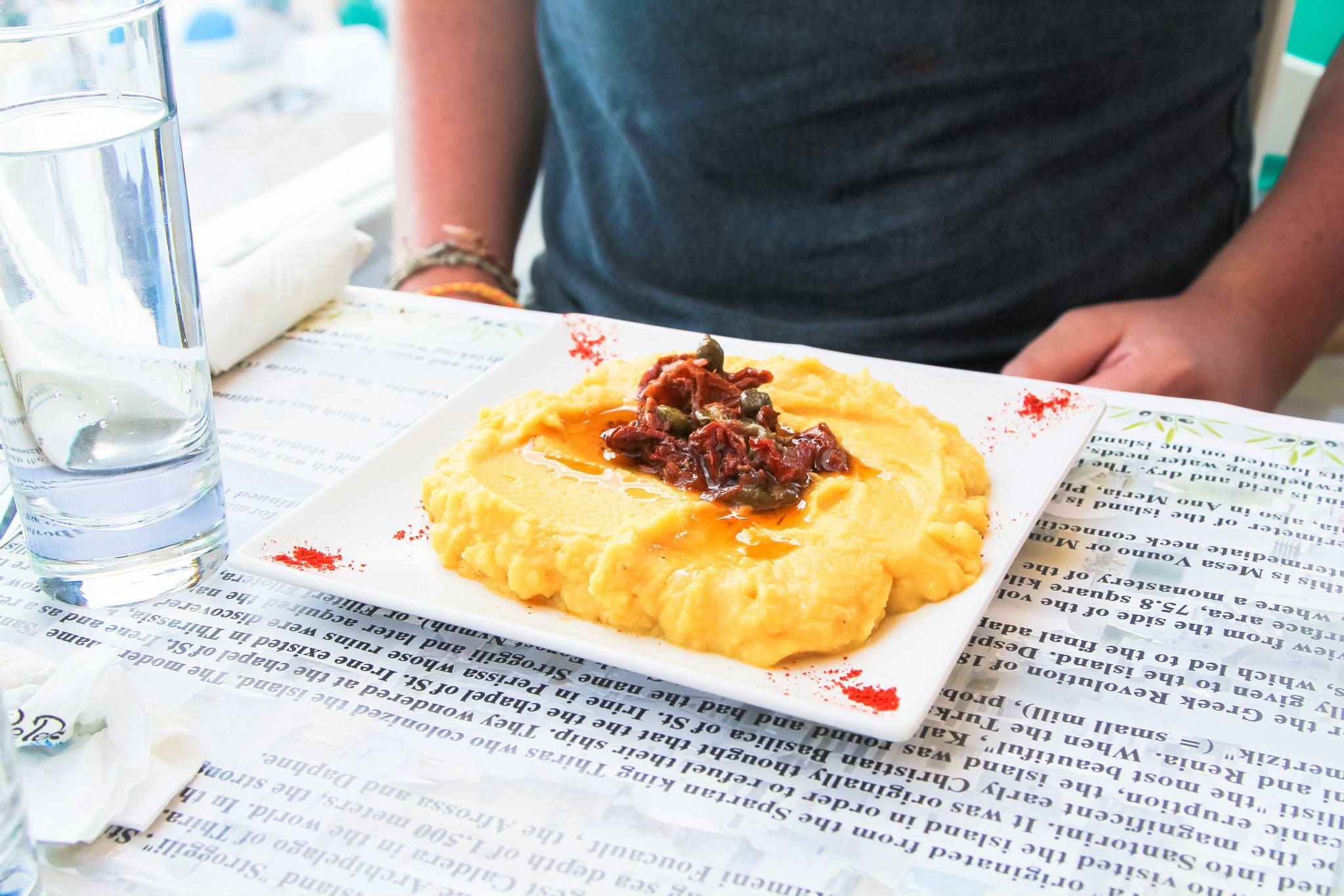 ---
2.) 
Tomato Gefthedes
– Tomato fritters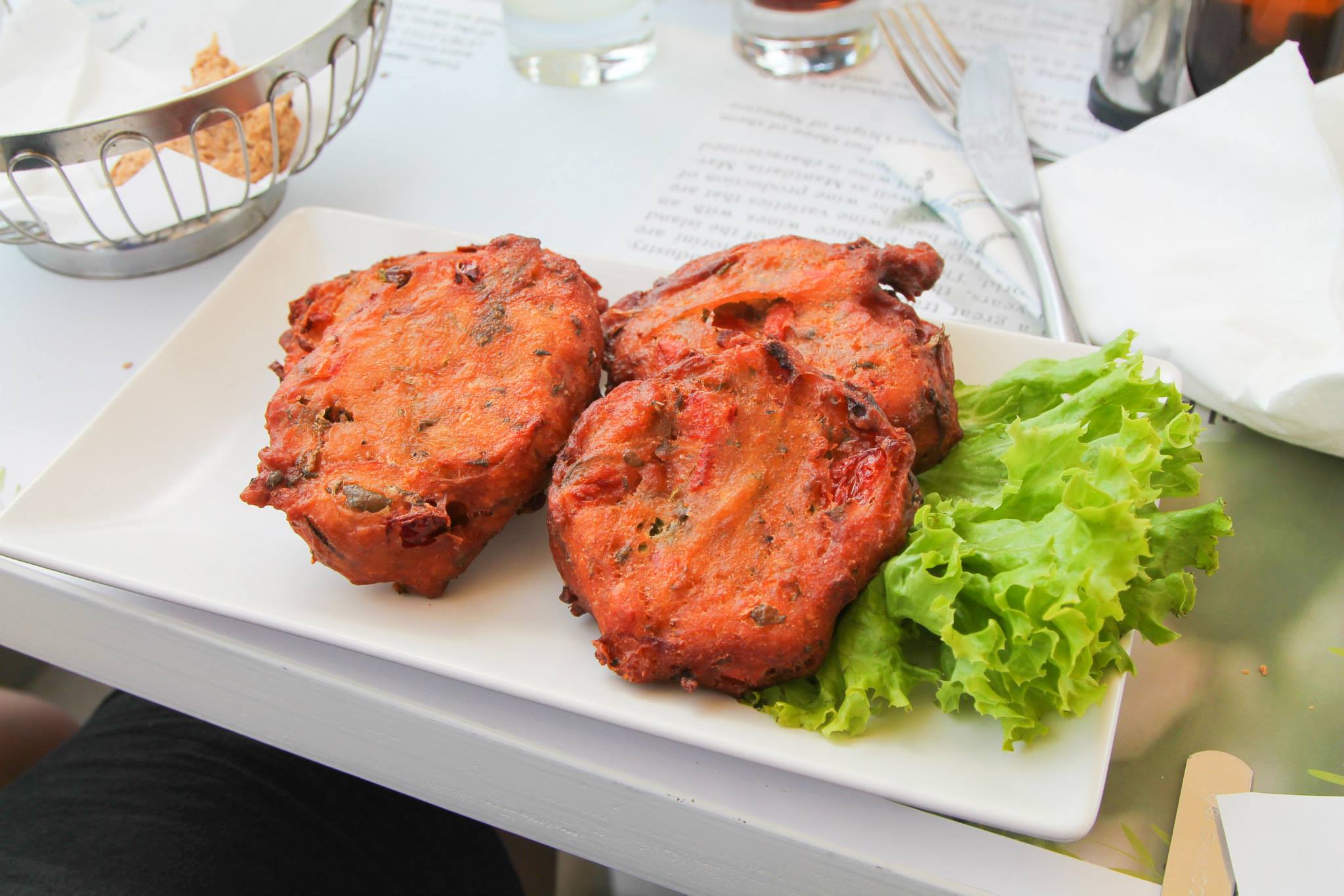 ---
3.) 
Saganaki
– Fried cheese in filo pastry covered in honey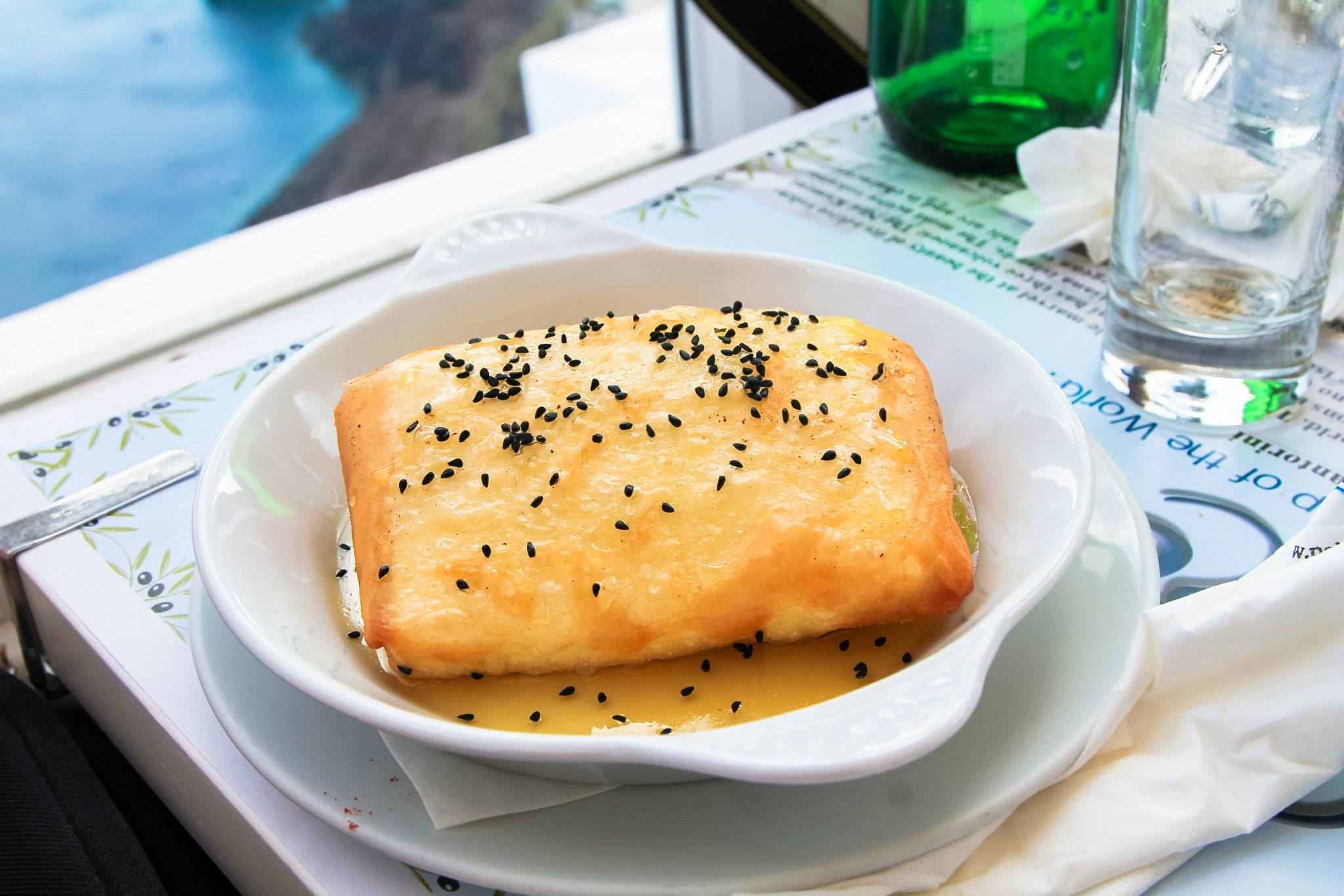 ---
4.)
Greek Salad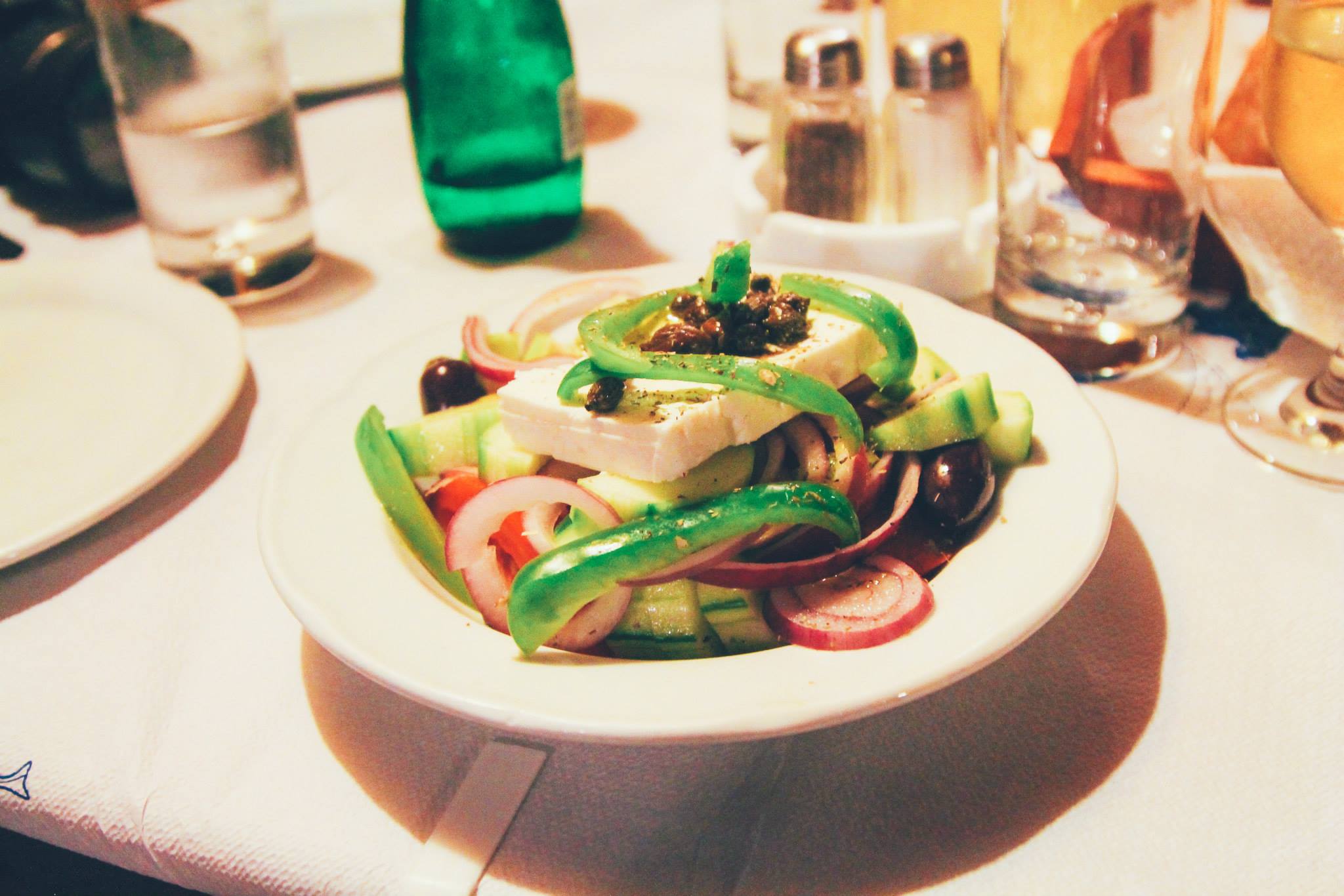 ---
5.)
Keftes/Kofta
– ground meat – kinda like sausages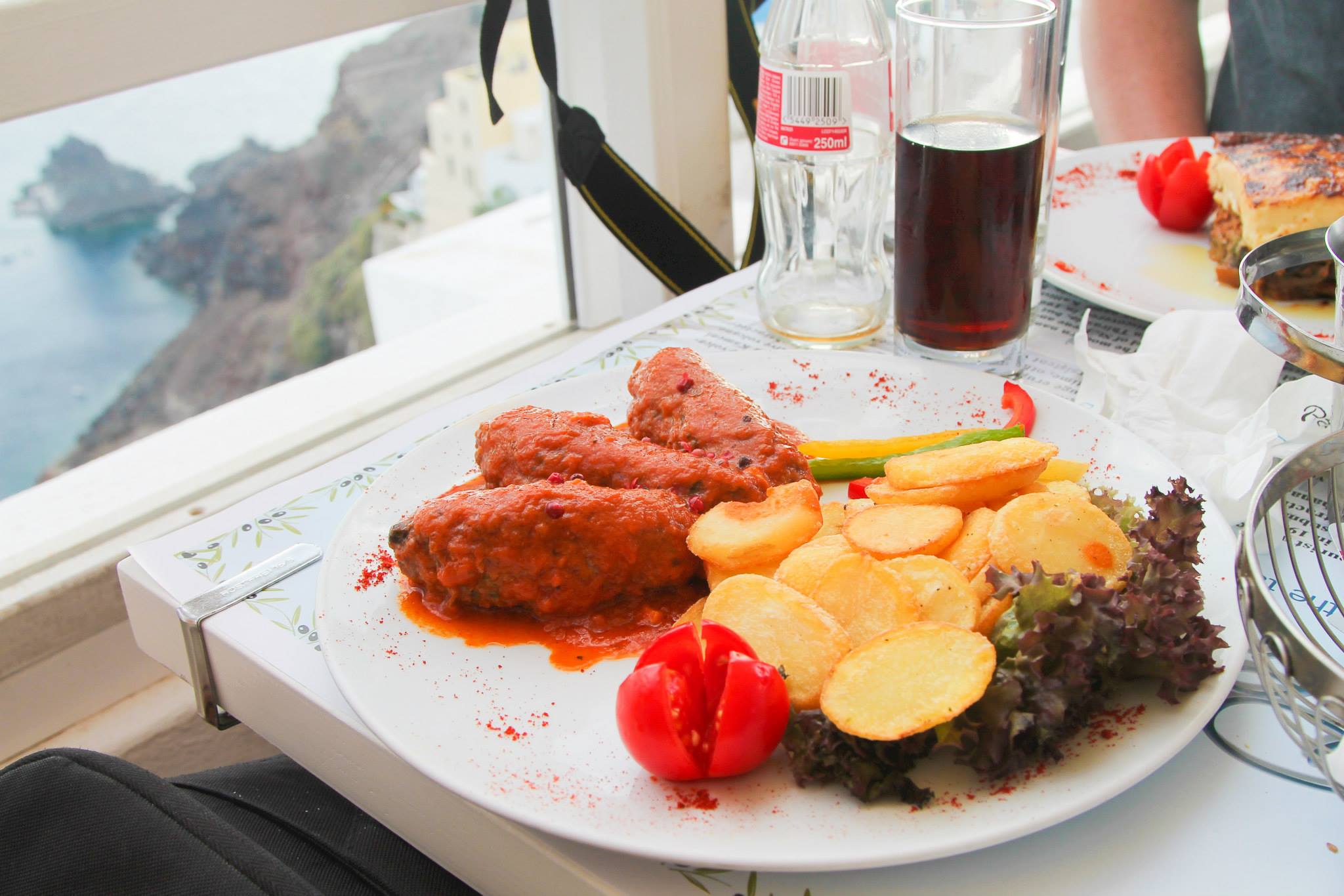 ---
6.)
Greek wine
– This is kinda cheating (as it is to be drank) but in a lot of ways, it also isn't. You have home made olives, tomato paste, cheese and breadsticks… and grapes are technically food? But seriously, people take wine very seriously in Santorini so this is a pre/post (or perhaps even 'during') meal must!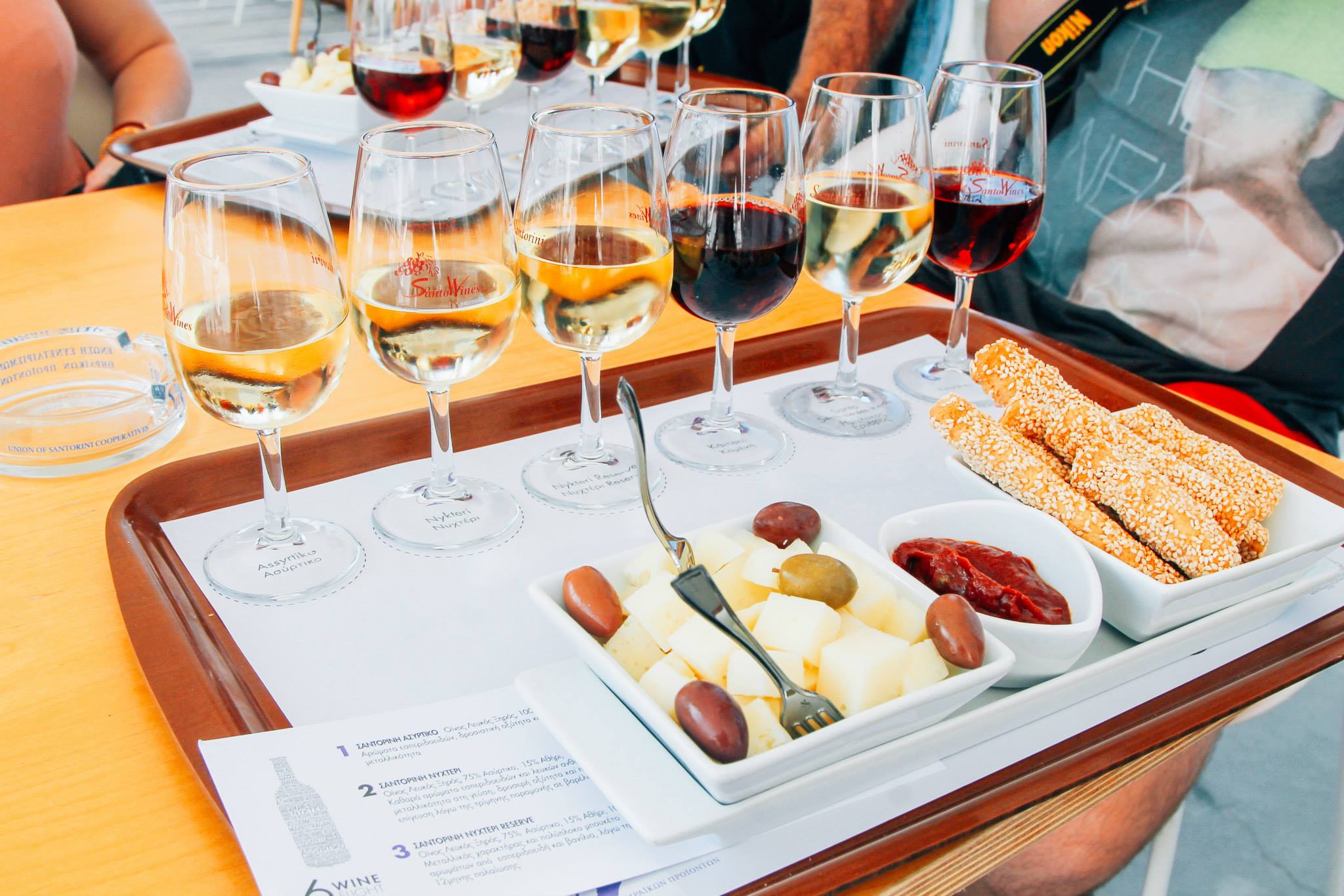 ---
7.)
Pomegranates…
Delicous and oh so juicy when ripen in the Greek sunshine. I was going to add grapes to the list of fresh fruits too but I'm pretty sure all the grapes are used to make wine. Actually, my own knowledge of the Greek wine industry is drinking it so I really don't know what happens so the grapes… 🙂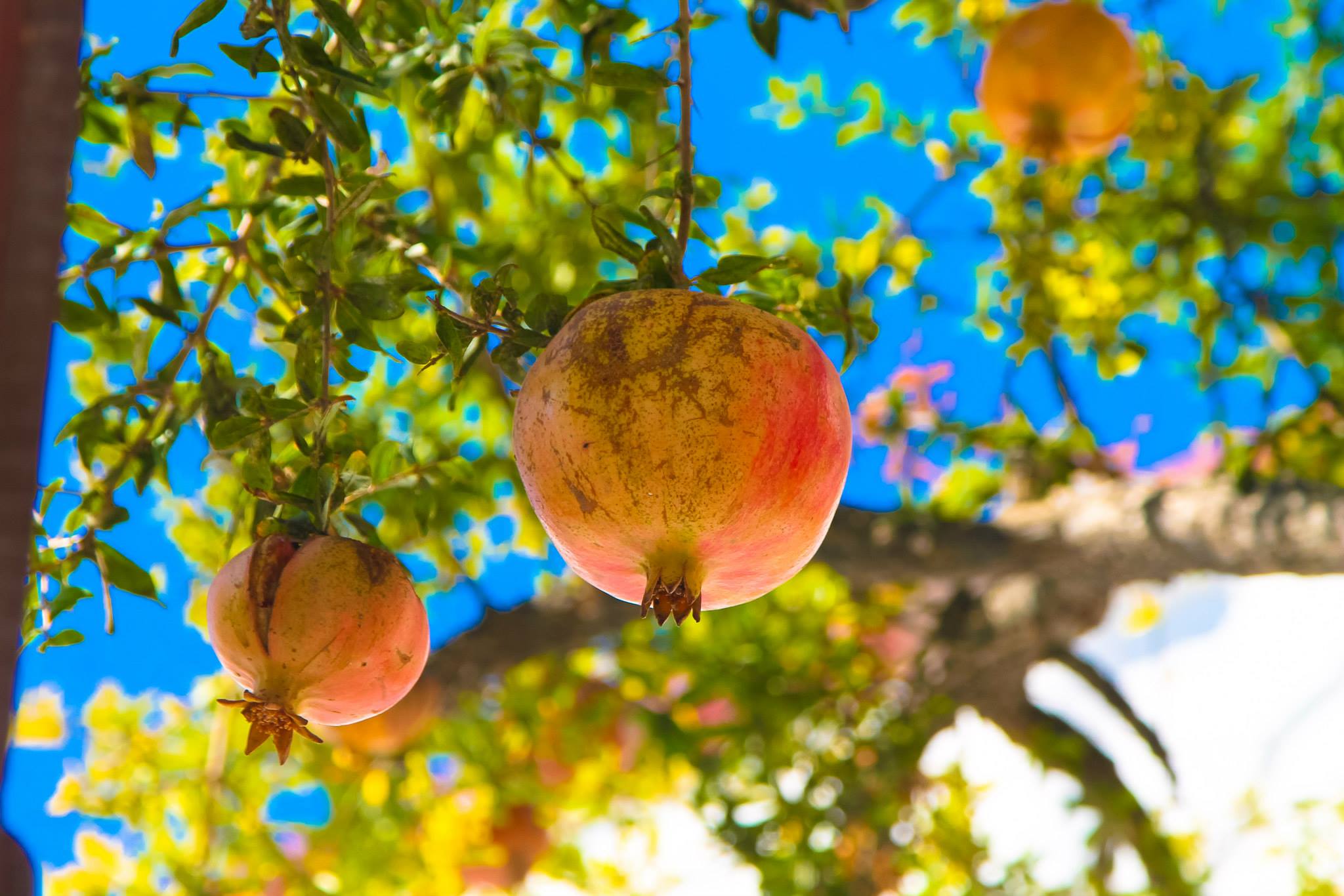 ---
8.)
Roasted Greek lamb.
It's hard to ever go wrong with this dish… anywhere!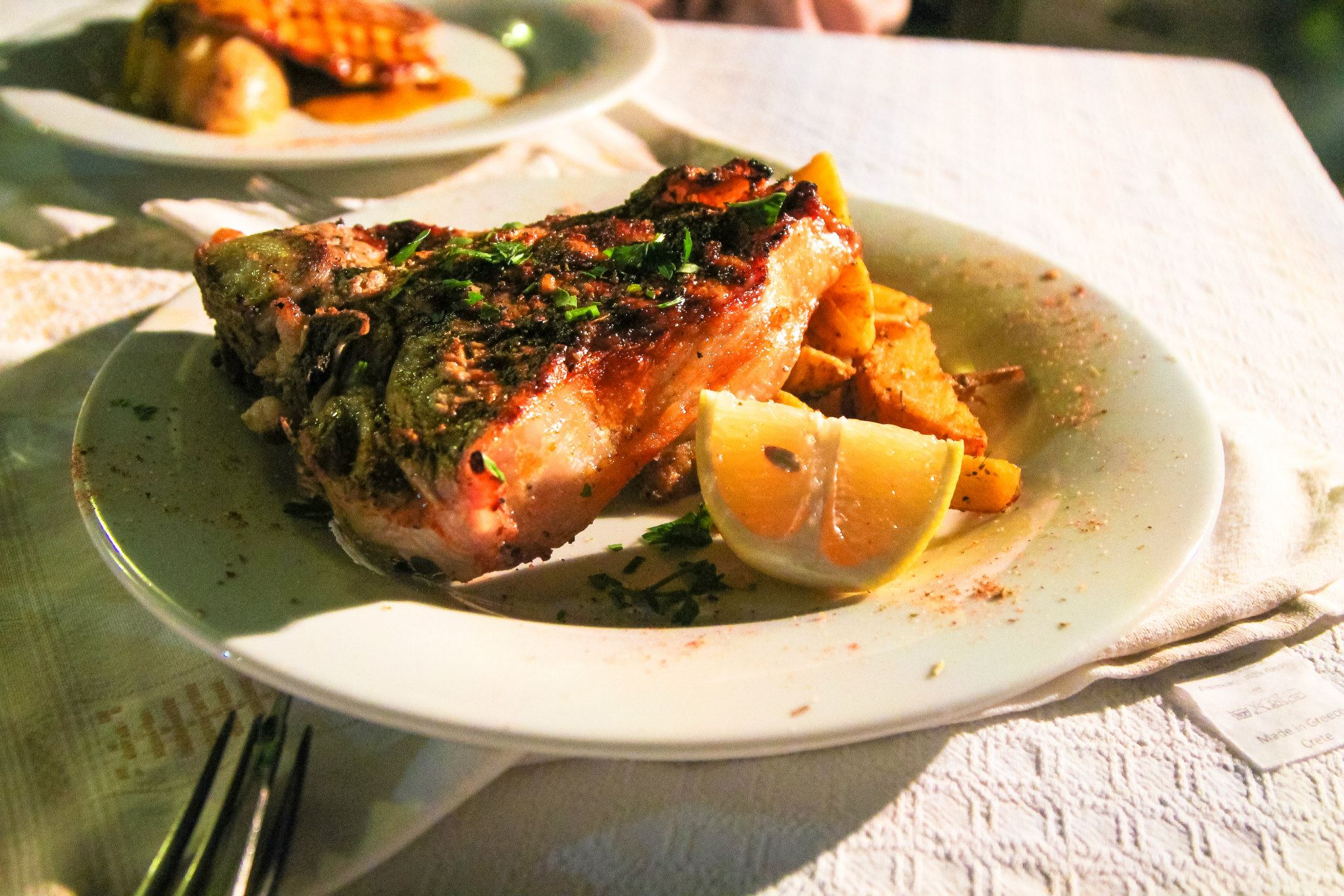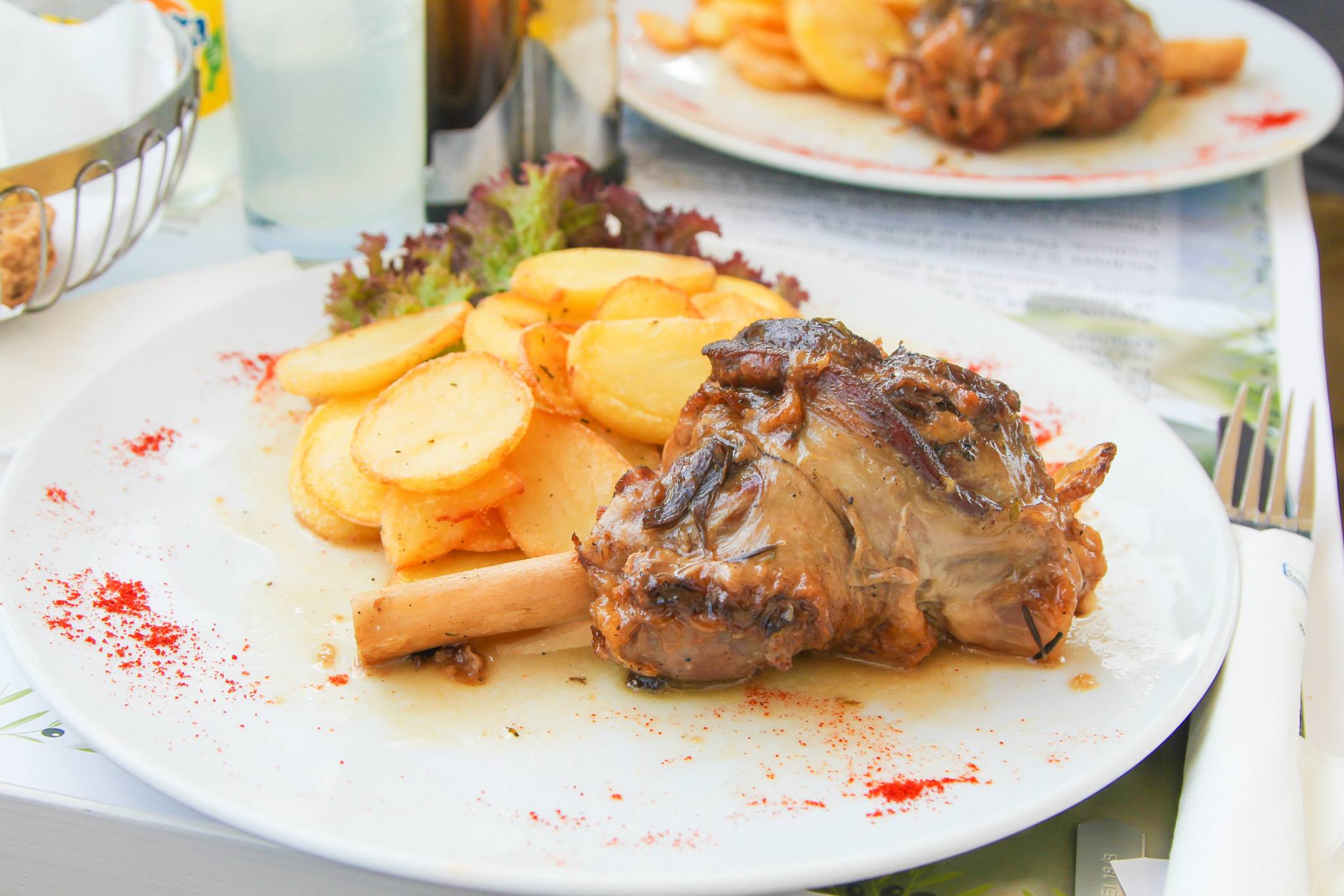 ---
9.)
Moussaka!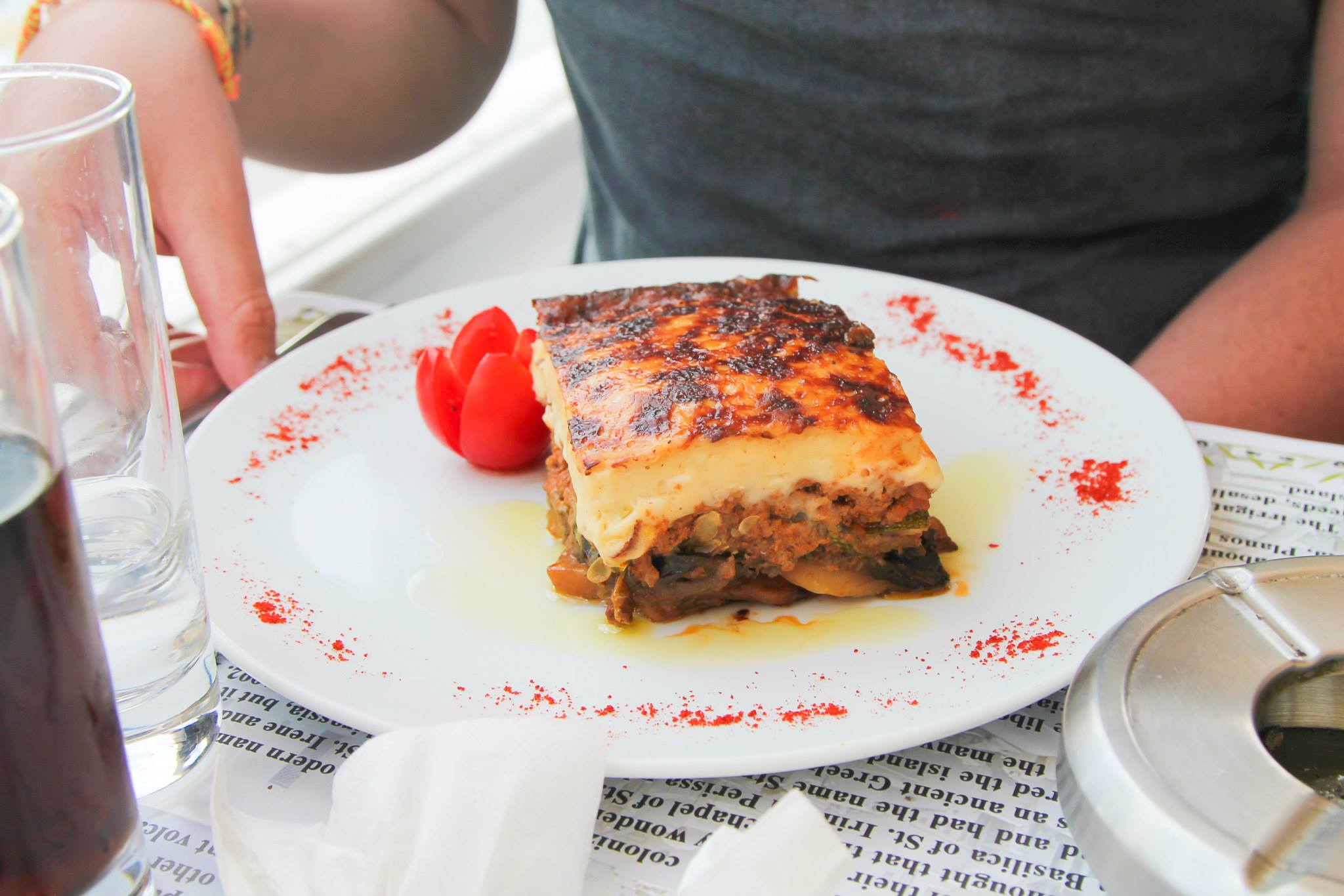 ---
10.) Spanakopita – Spinach pie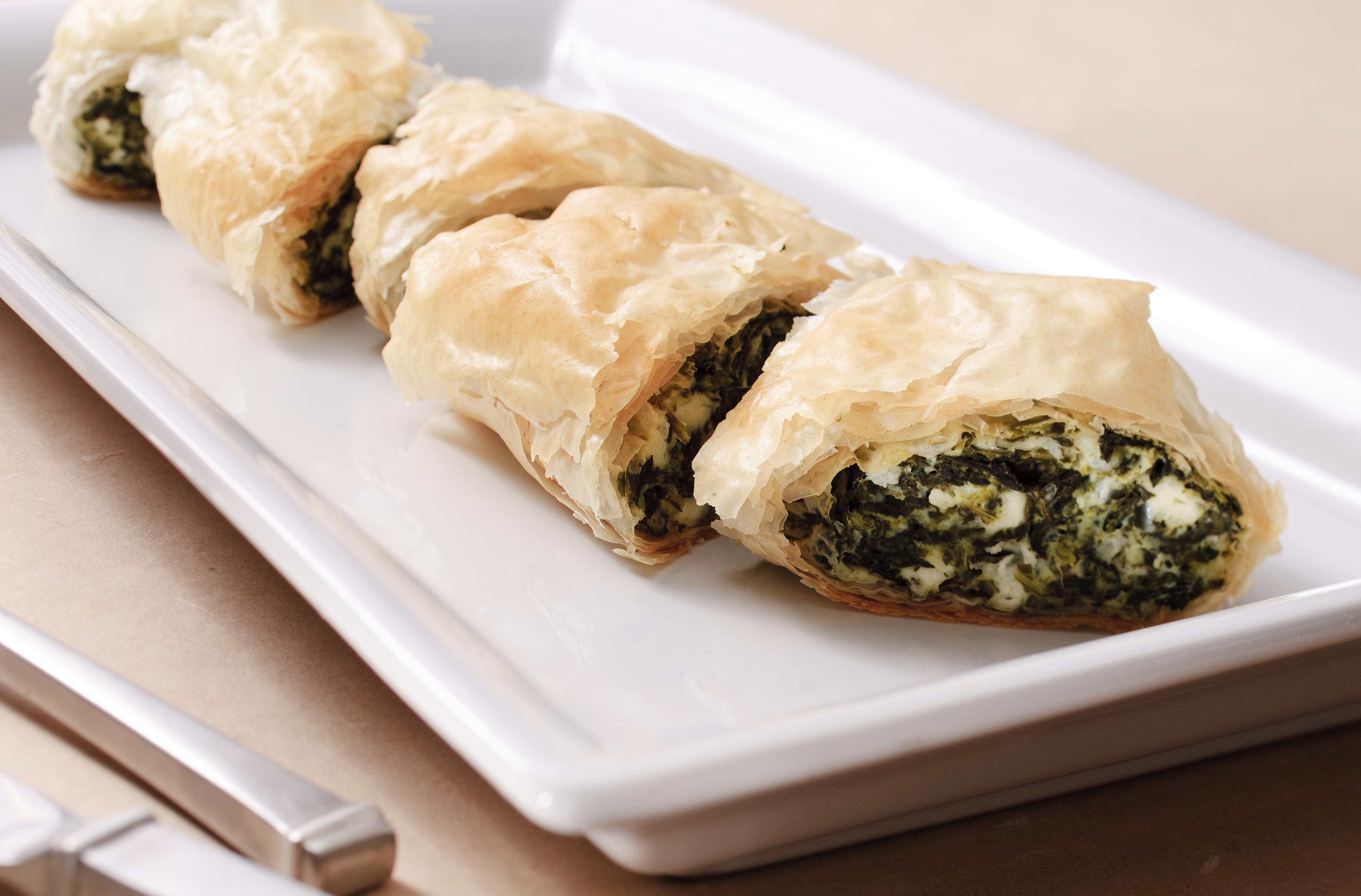 ---
11.) 
Souvlaki and Gyros…
and pretty much everything else that falls under barbecued meats.
Preferably on a boat
as you take a tour around the island with little stops to swim off the calories from the meal.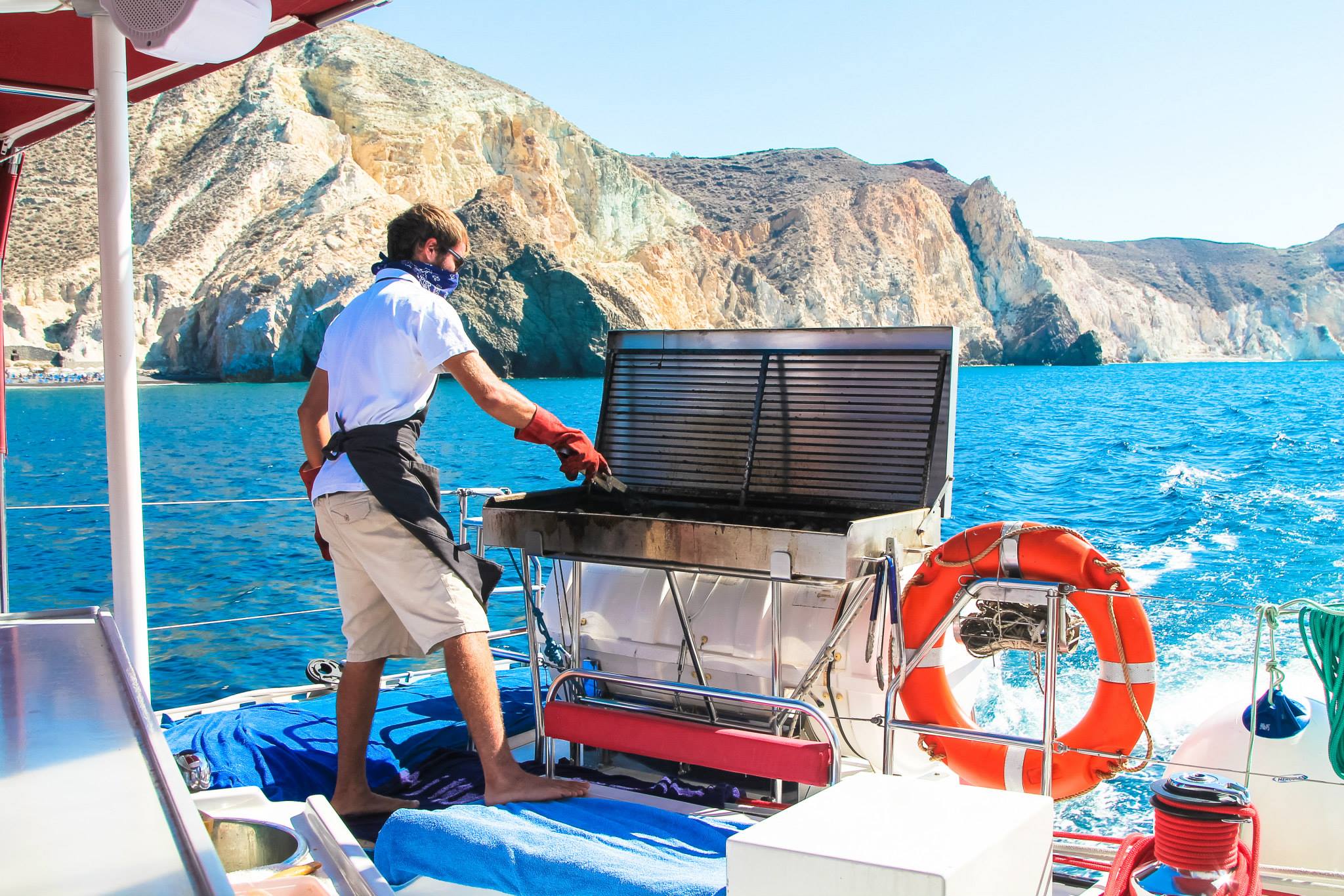 ---
And remember, if you're not into wine (Greek or otherwise), you can always wash down your meal with a nicely chilled cool brew…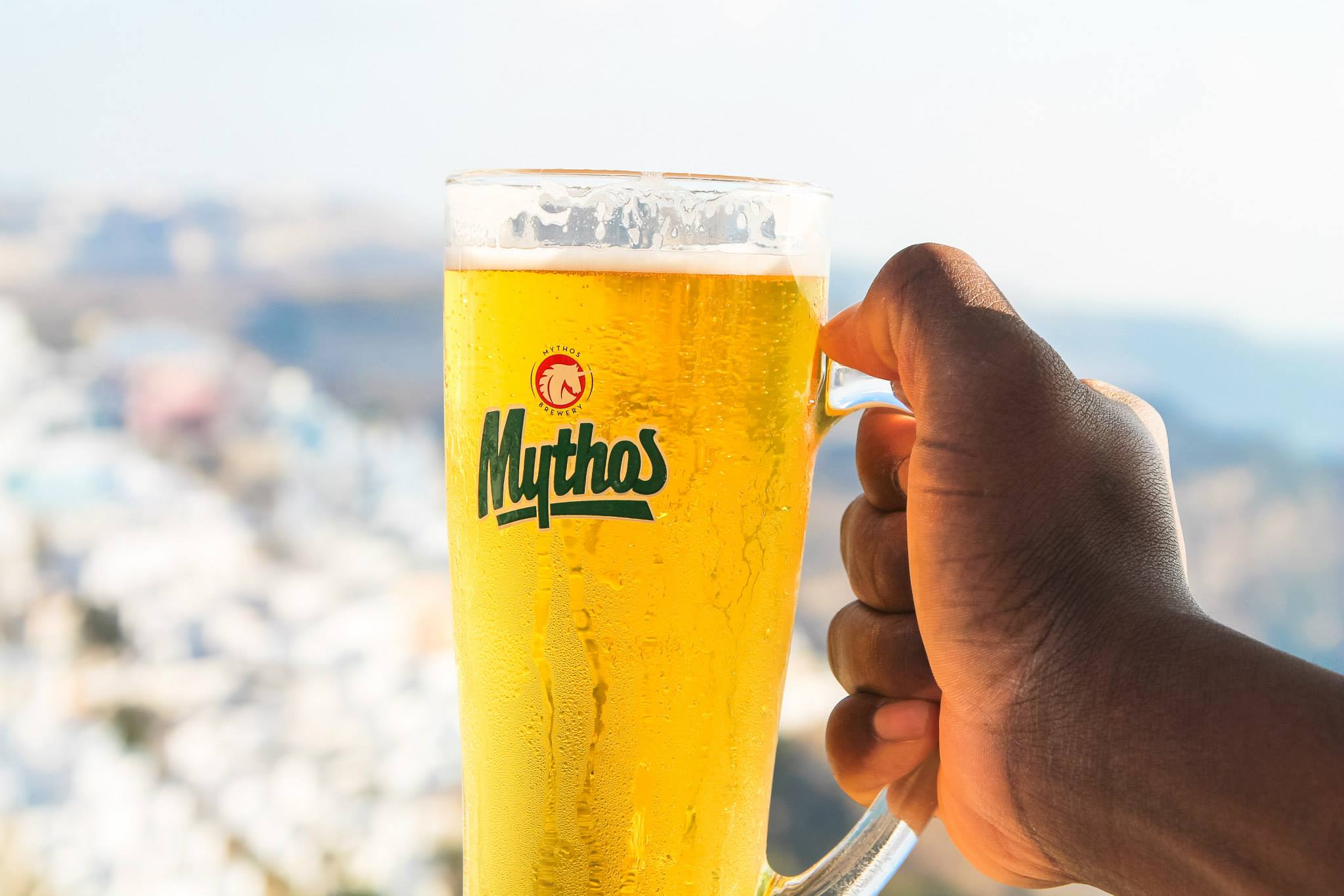 And just to get you in the holiday spirits, here are a few photos from Santorini to get your travel lust (and indeed appetite) going!
YOUR TURN! Have you been to Santorini? If so, what food did you enjoy the most there. Actually, if you've been to Greece at all (or indeed if you are Greek), what's your favourite Greek meal! (Mine's definitely any kinda roast lamb – not even fussy which type or which herbs and spices are used, it just has to be roast lamb. Lloyd's is moussaka. What's yours?)
---
---