Let's cut to the chase – it's a place called Bubby's and it is amazing! As a foodie (by foodie, I mean I am crazy about eating food), this is not something I say lightly. Plus, I did the research before heading over with Lloyd and Georgia – like seriously, we scoured the internet and called so many places before finally hopping into our Uber and heading over to Bubby's.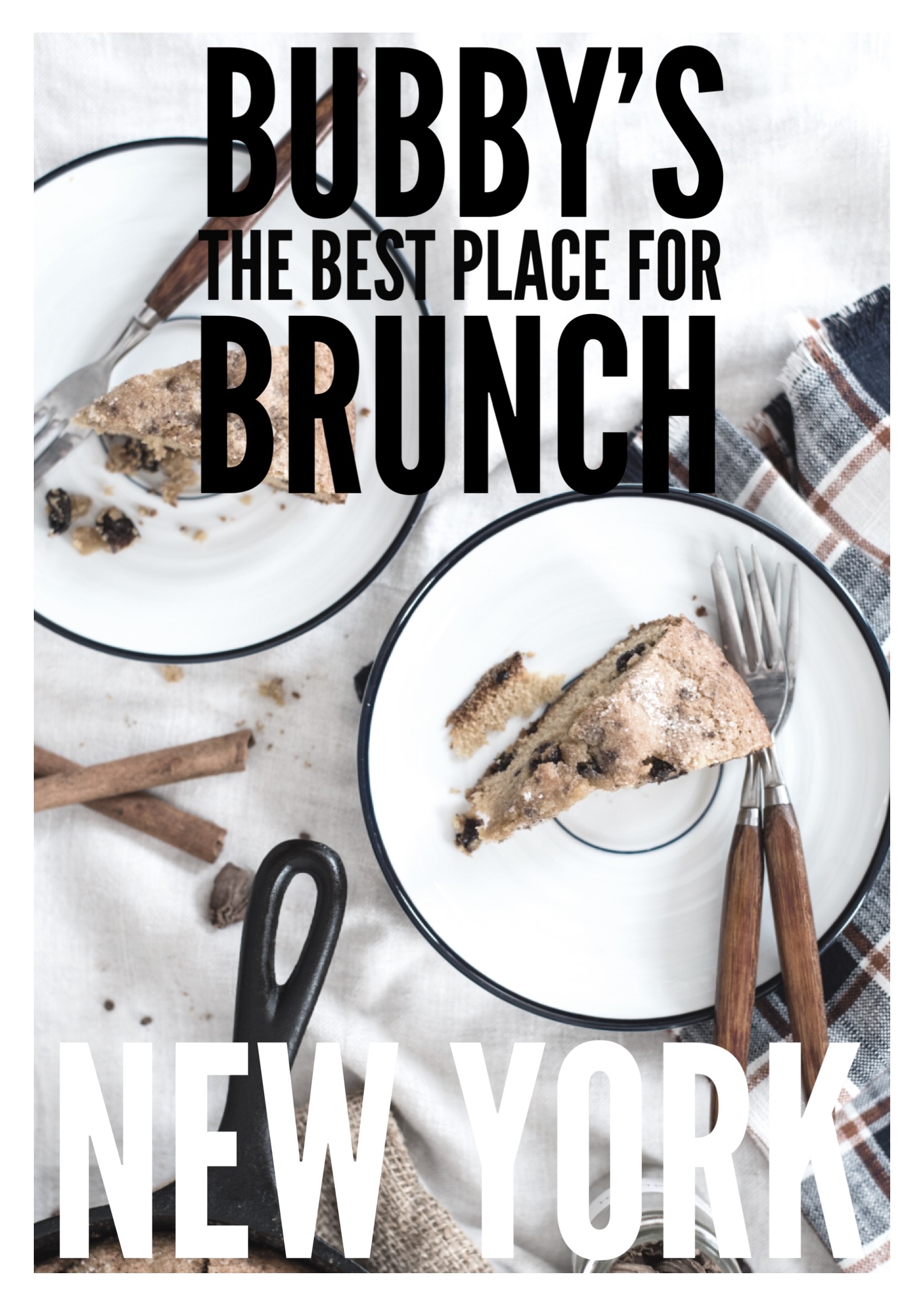 WHERE IS IT?
It's in one of the most unassuming buildings in Tribeca in Manhattan. There's no huge signage or anything of the sort and we weren't sure we had the right address till we looked closer.
The address by the way is: 120m Hudson Street NY 10013
Their phone number is: +1 212 219 0666.
DO YOU NEED TO MAKE A RESERVATION?
Short answer – No. It gets really busy here but we called and were assured we didn't need a reservation. We got seated immediately so this actually turned out to be true.
WHAT KIND OF FOOD IS ON OFFER? 
Think Southern comfort. We're talking good old fashioned, homely Southern cooking. You know what – here's the full menu for brunch from when we visited (below).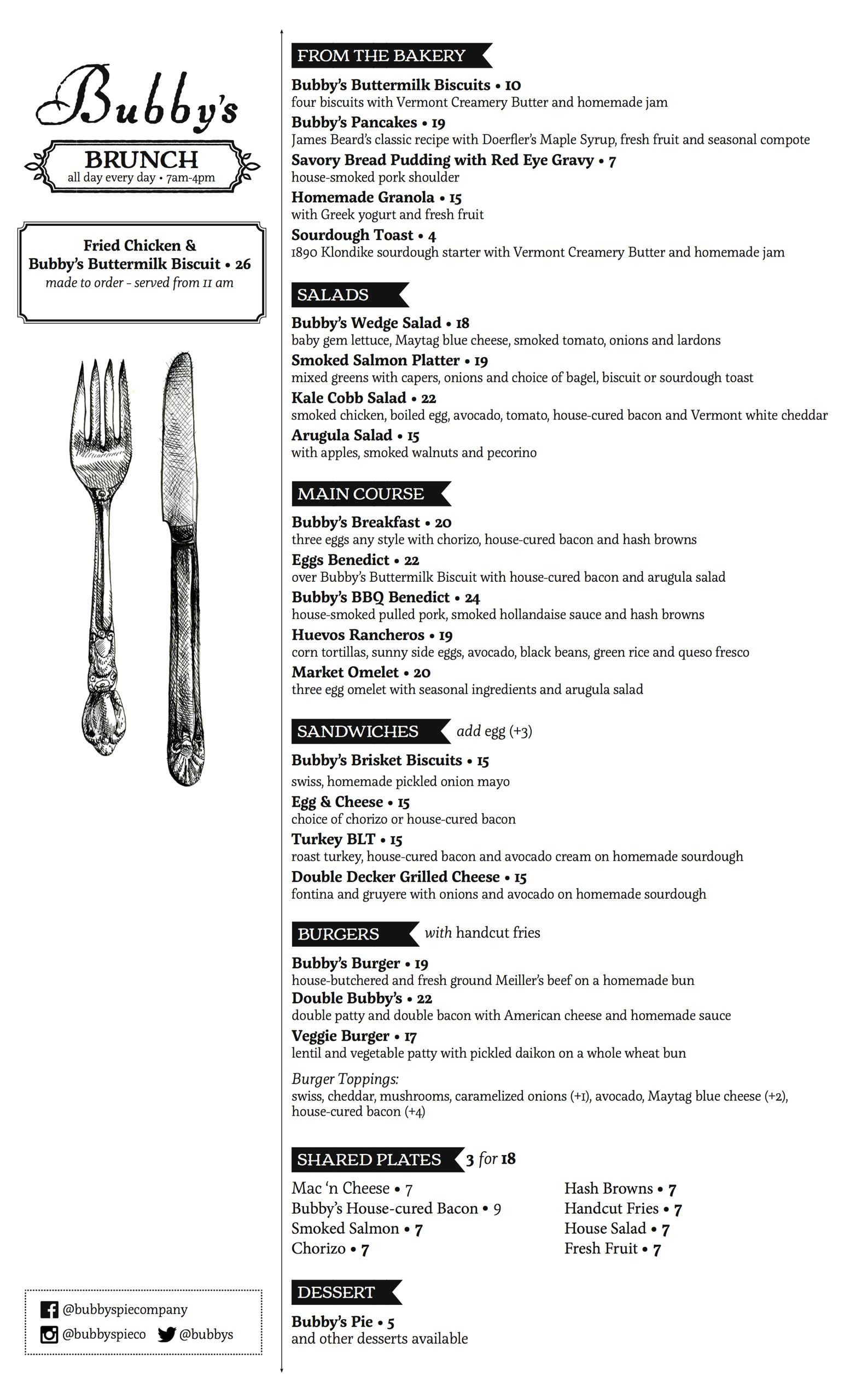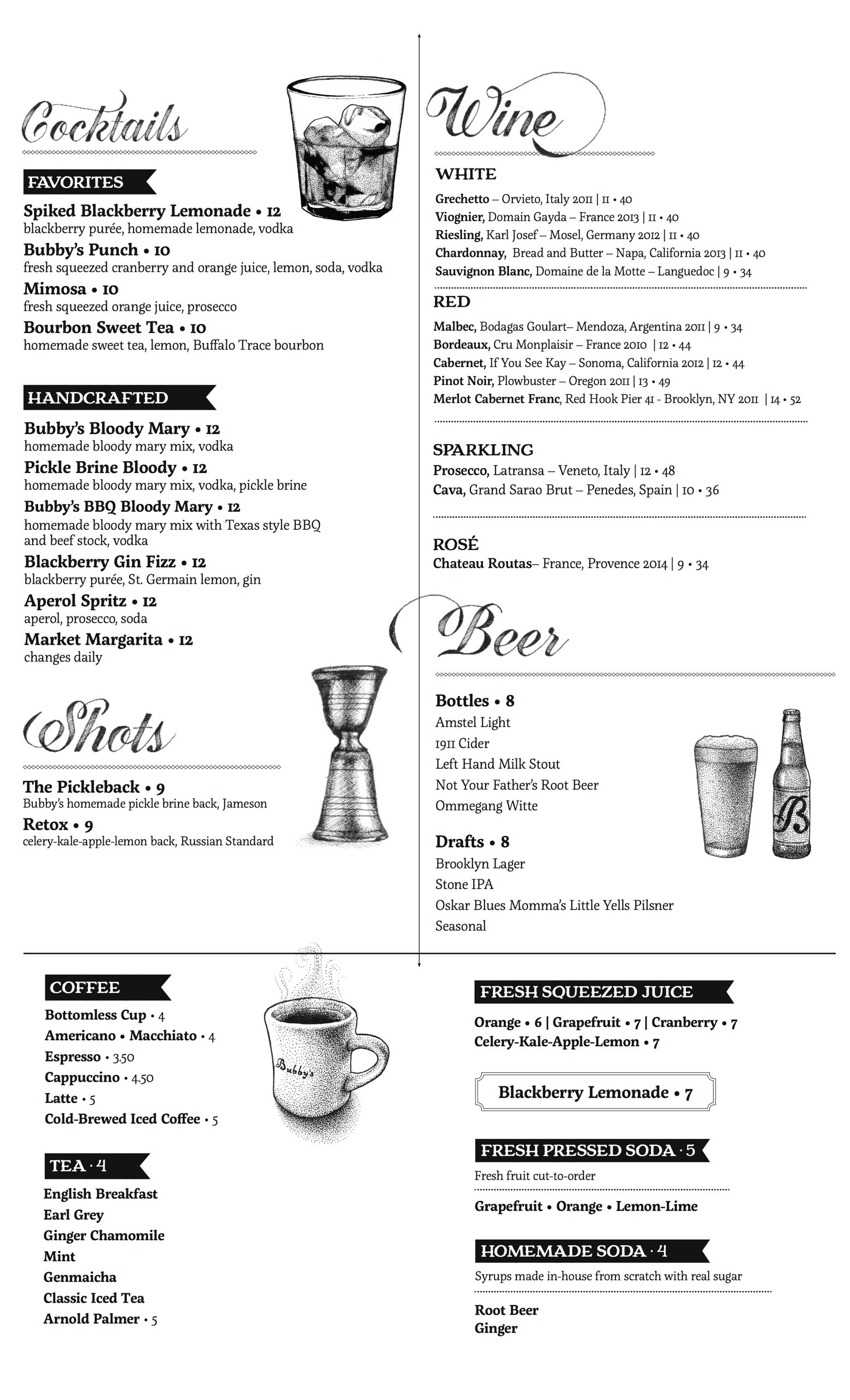 For other menus at different times of the day/week, check out their official website over at www.bubbys.com.
WHATS THE DRESS CODE?
There isn't one!
HOW MUCH WILL BRUNCH SET YOU BACK?
Have a look at the menu above.
We had such a brilliant meal here. It was perfect – so much so that I'd tucked into it before remembering to take photo so it's not the 'prettiest photo' but good food wasn't made to be looked at – it was made to be devoured, savoured and hoovered up quicker than you can say brunch. It was definitely the perfect kick-start to our day – especially so considering our jetlag addled brains.
Your turn – what's your favourite place for brunch  when you're in New York?
---
---