For a relatively small country, Wales packs a mighty big punch when it comes to places to visit.
With close to 1,000 miles of coastline, stunning rolling hills in the south, the breathtakingly beautiful castles that dot its landscape and its many friendly people, Wales is an essential British destination to visit. In fact, I would dare say that Welsh people are the very friendliest in all the world! All loving, helpful and pretty darned chilled… then again, I would say that being from Wales. 😉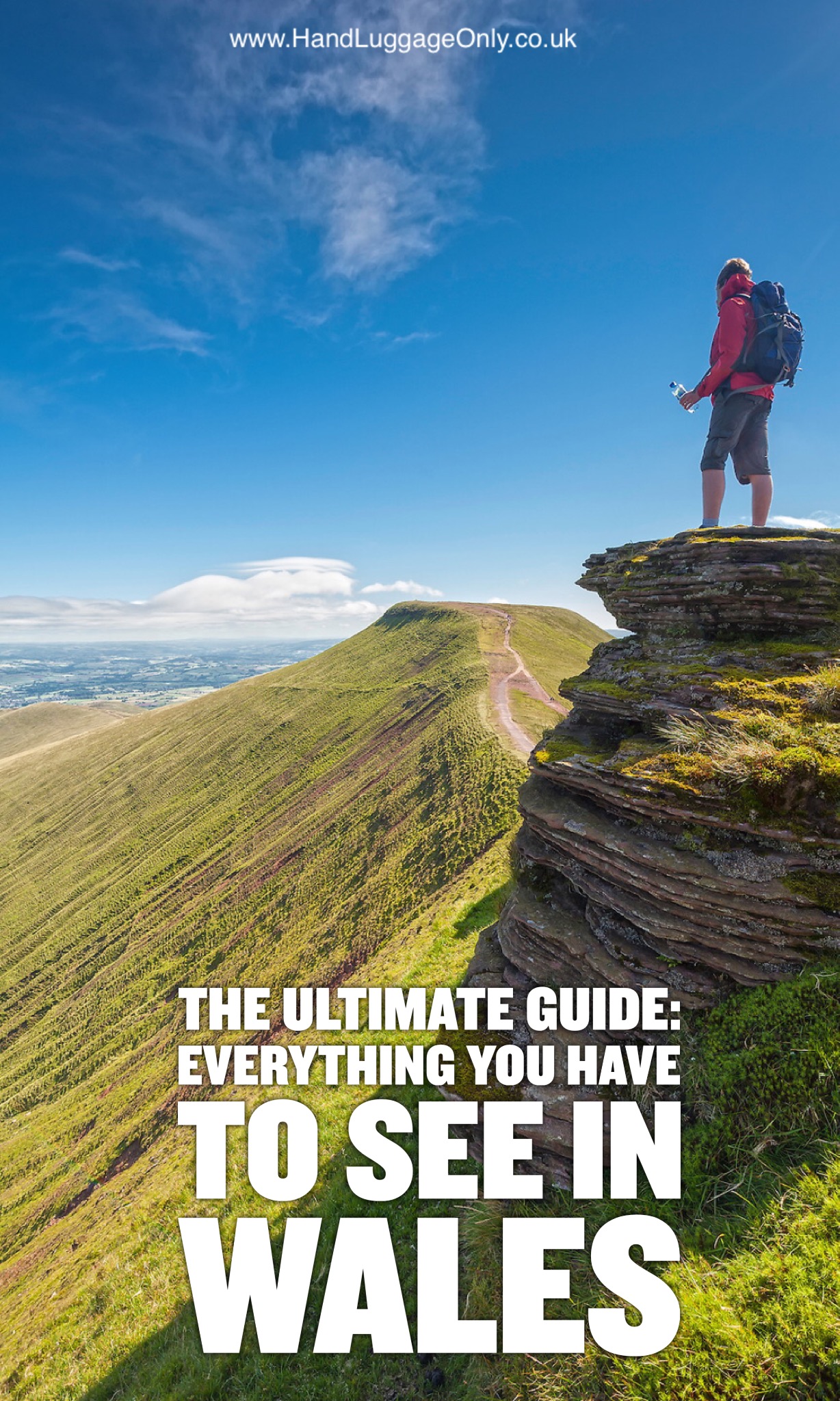 One thing I love most about my home country is its rich tapestry of culture and natural heritage that the Welsh are very, VERY proud of. I always have such fond memories of Wales and exploring how beautiful the landscape truly is. It's something I've come to appreciate even more since moving to the big smoke, London. Anyway I digress…
Back on point, here are 31 experiences you need to have on your next (or first) visit to Wales.
1.) Visit Corn Du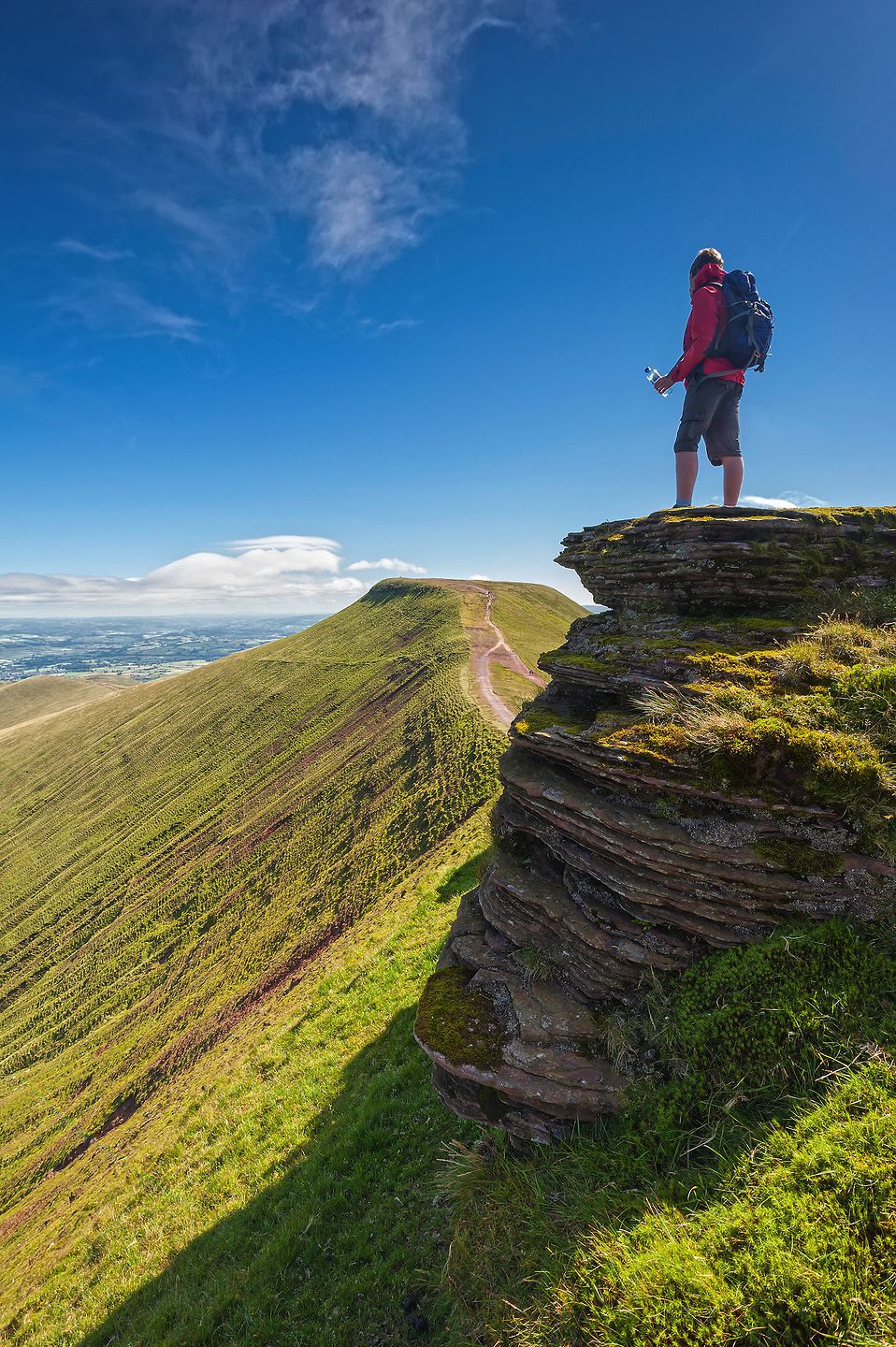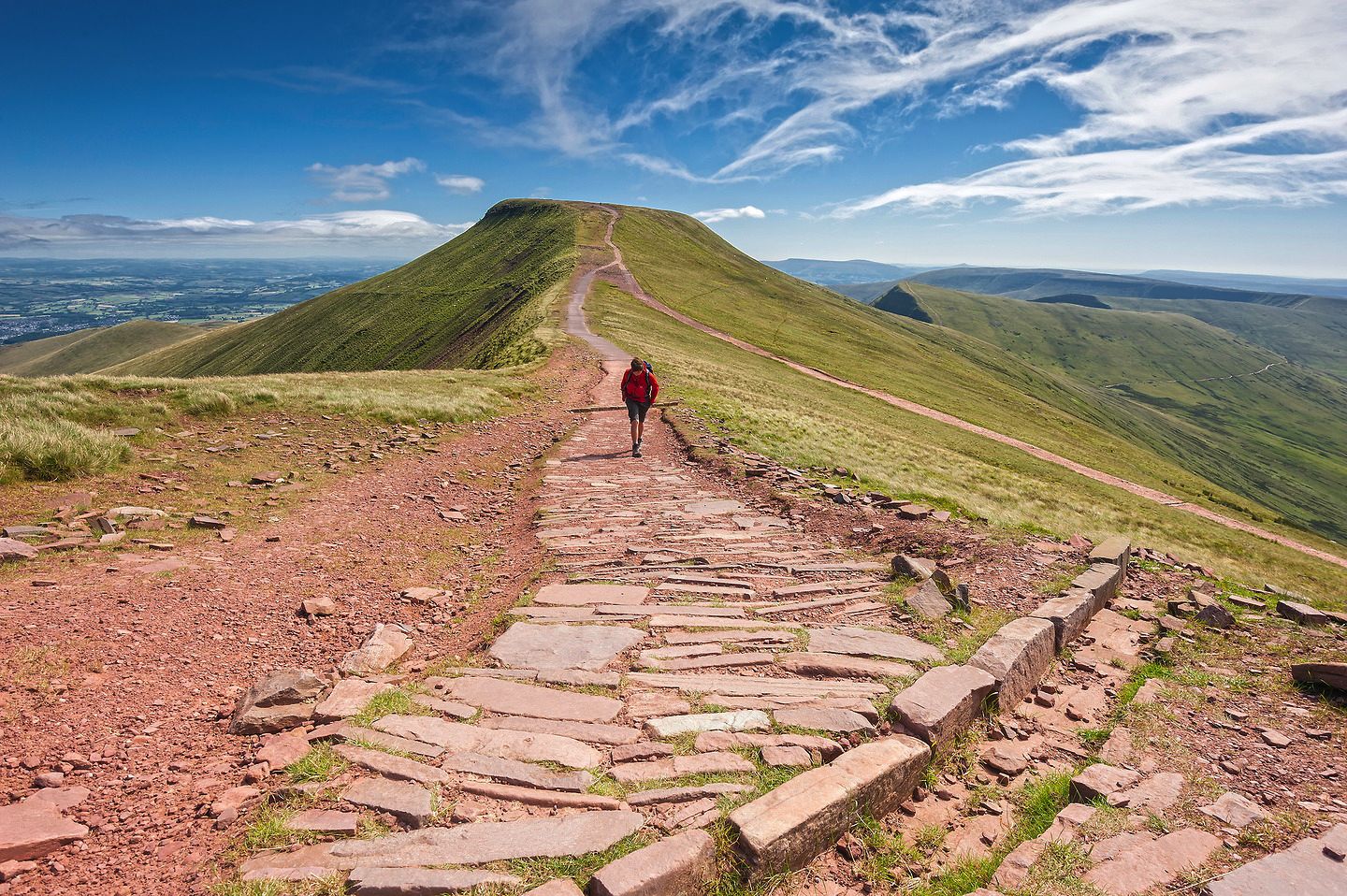 Corn Du is the second highest mountain in South Wales and any avid hiker worth their salt will love this area in the Brecon Beacons National Park. With plenty of routes and views across to Pen y Fan (the highest mountain in South Wales) , it's the perfect place to stretch your legs and marvel at this wondrous landscape.
2.) (Sun)rising for breakfast at your very own beach hut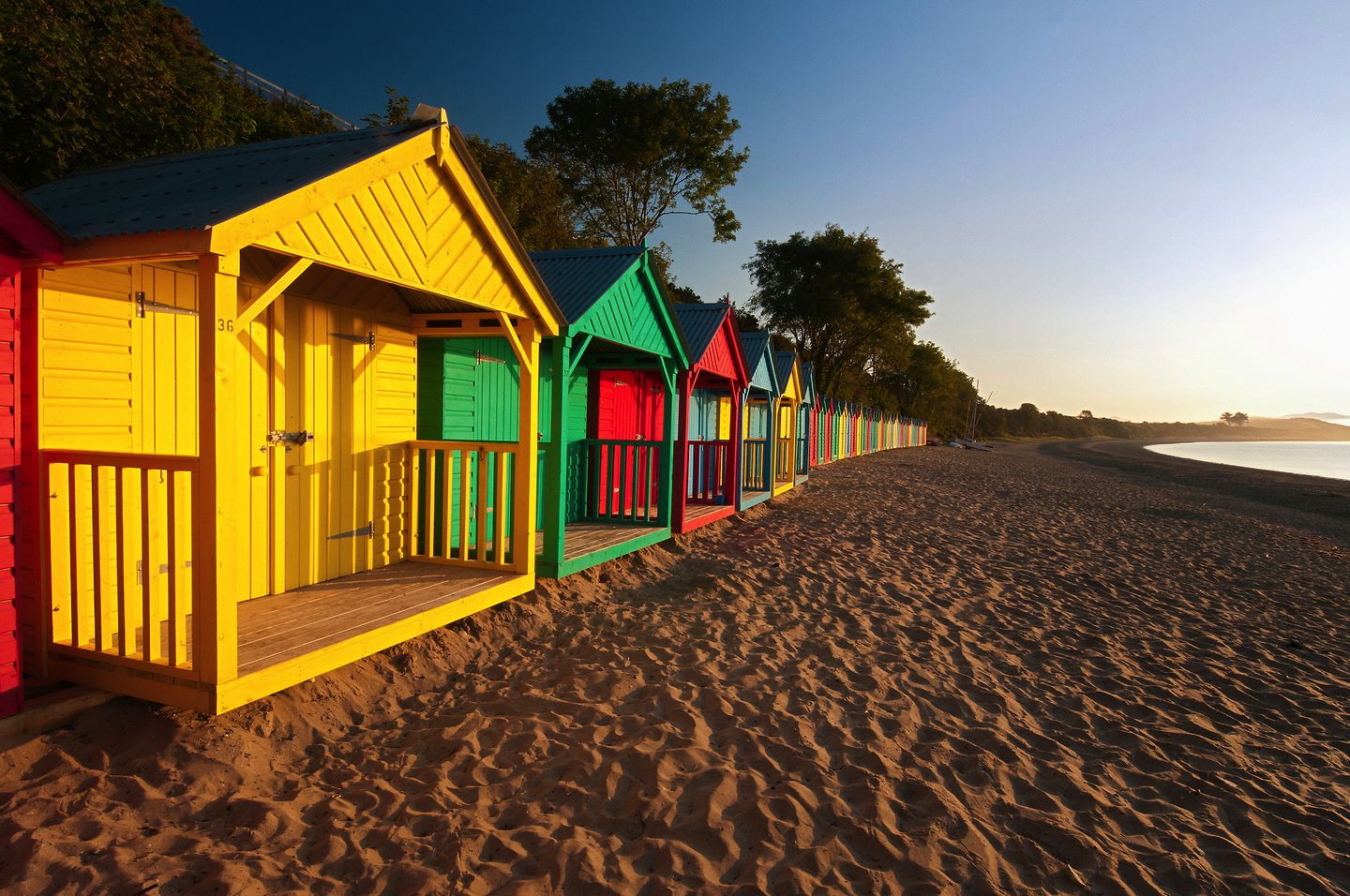 Discover an amazing sunrise at Llanbedrog on the Llyn Peninsula in Northern Wales in the height of summer. Although it'll be an early morning wake-up call, grab a flask of coffee, some breakfast and enjoy the start of a new day with the rising sun.
3.) Conwy Castle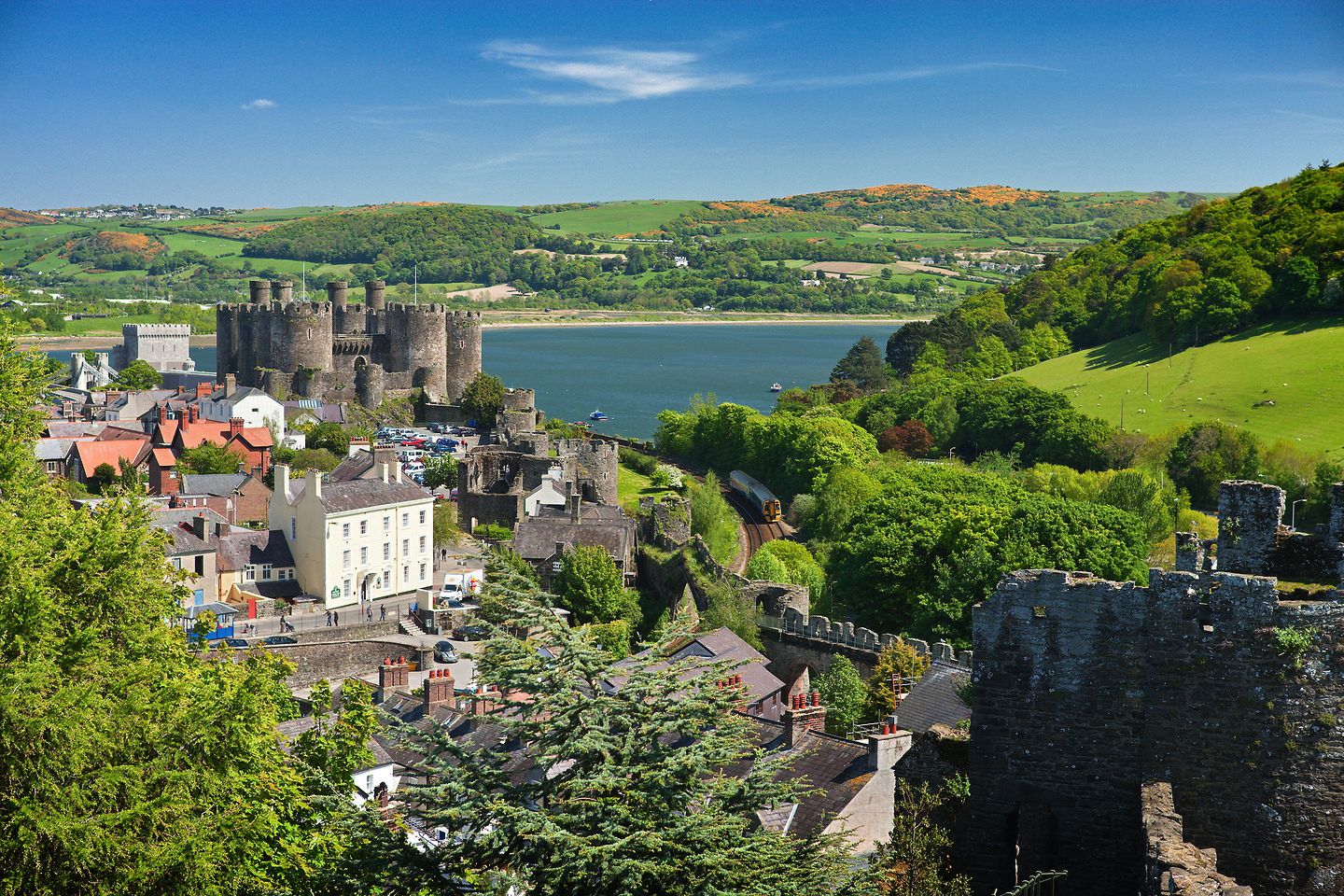 Nestled on the north coast of Wales, Conwy Castle is a stunning medieval fortification that is easily reached by train. Built for Edward I, this castle is a perfect example of Wales's Royal heritage.
4.) Stay in your very own yurt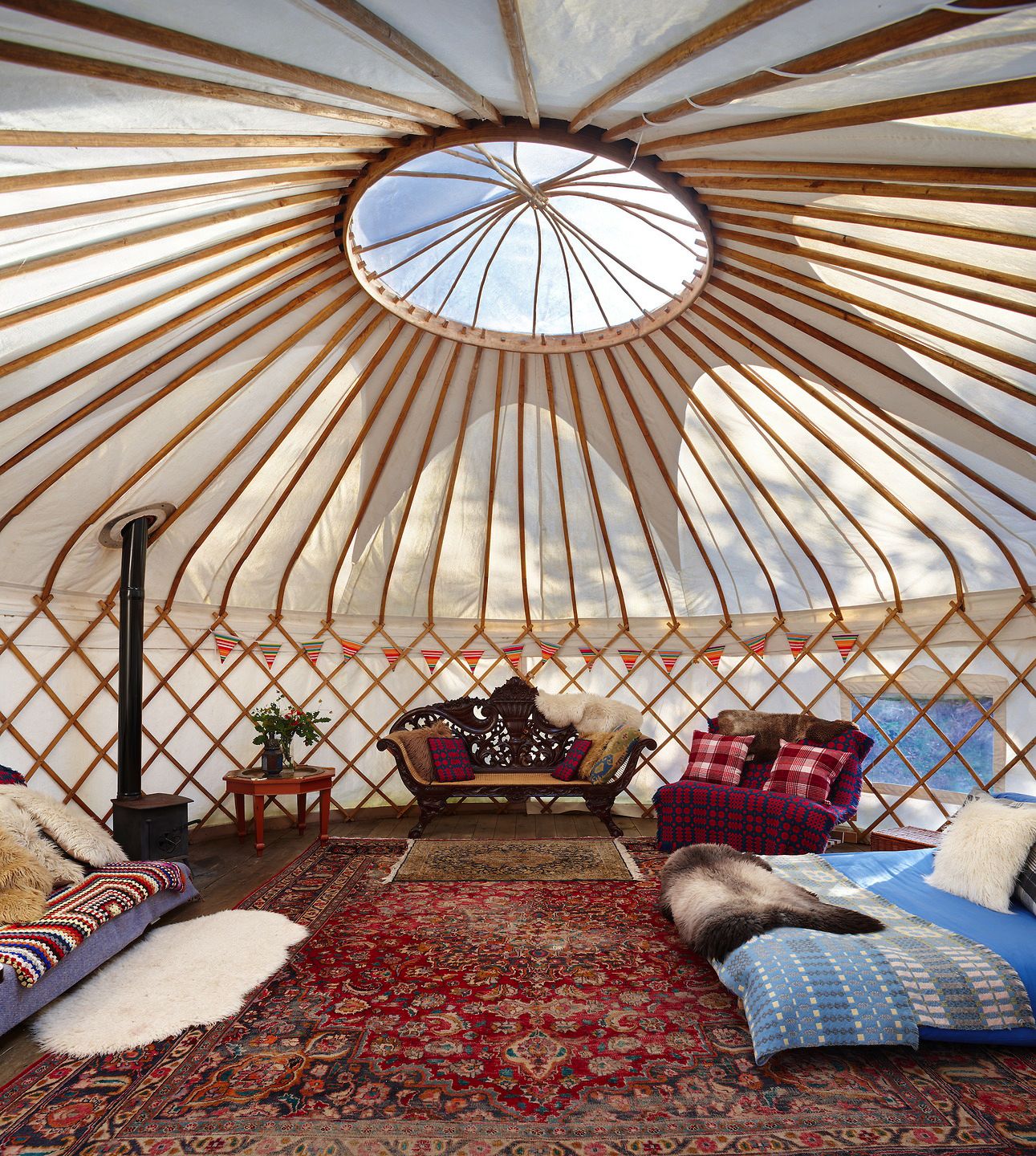 There's many lovely places to stay in Wales – some luxurious, others castles and some are just the coolest yurts you'll ever see. Head to Graig Wen and discover a new kind of sleeping experience! How cool is this! 🙂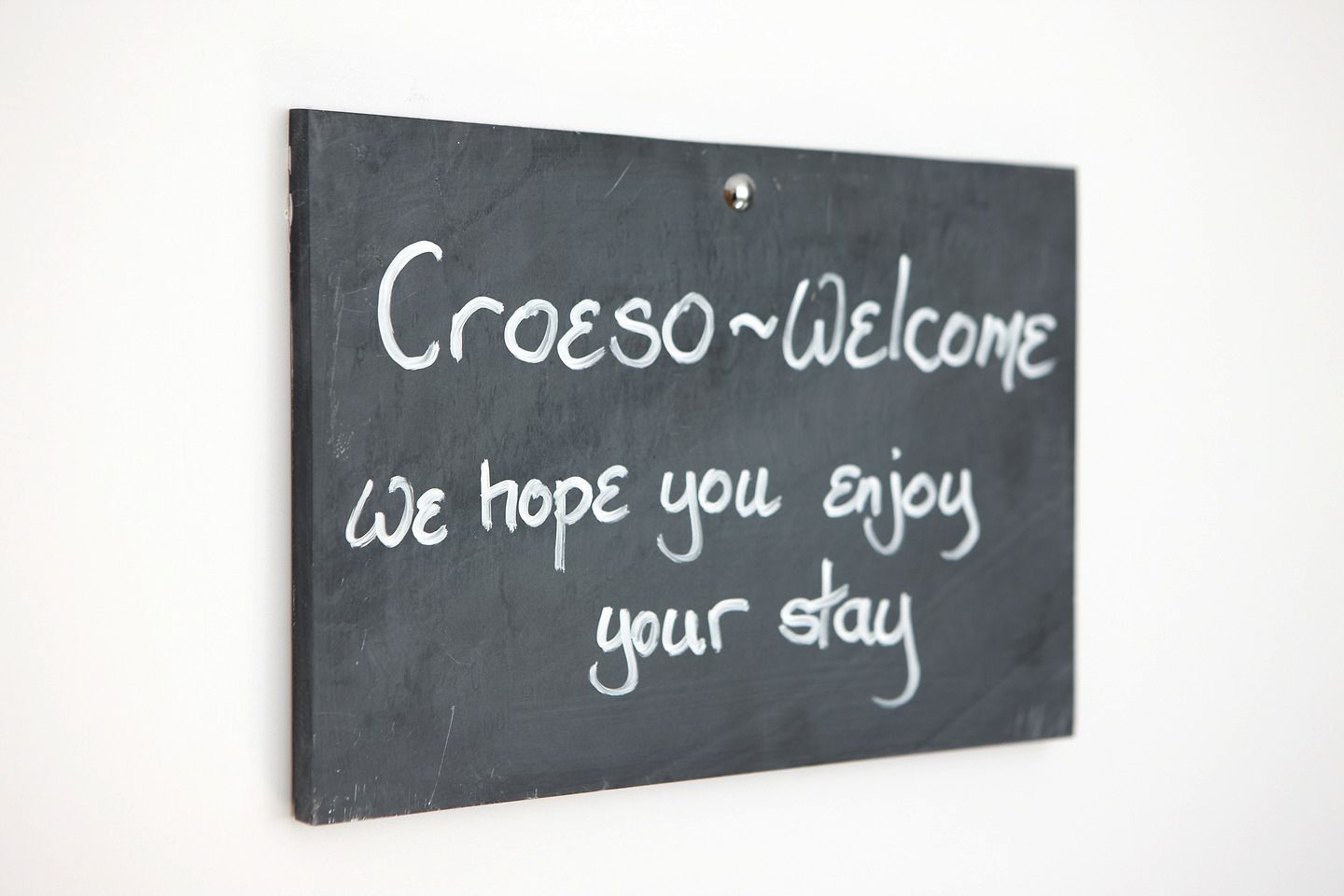 5.) Explore Glamorgan's heritage coast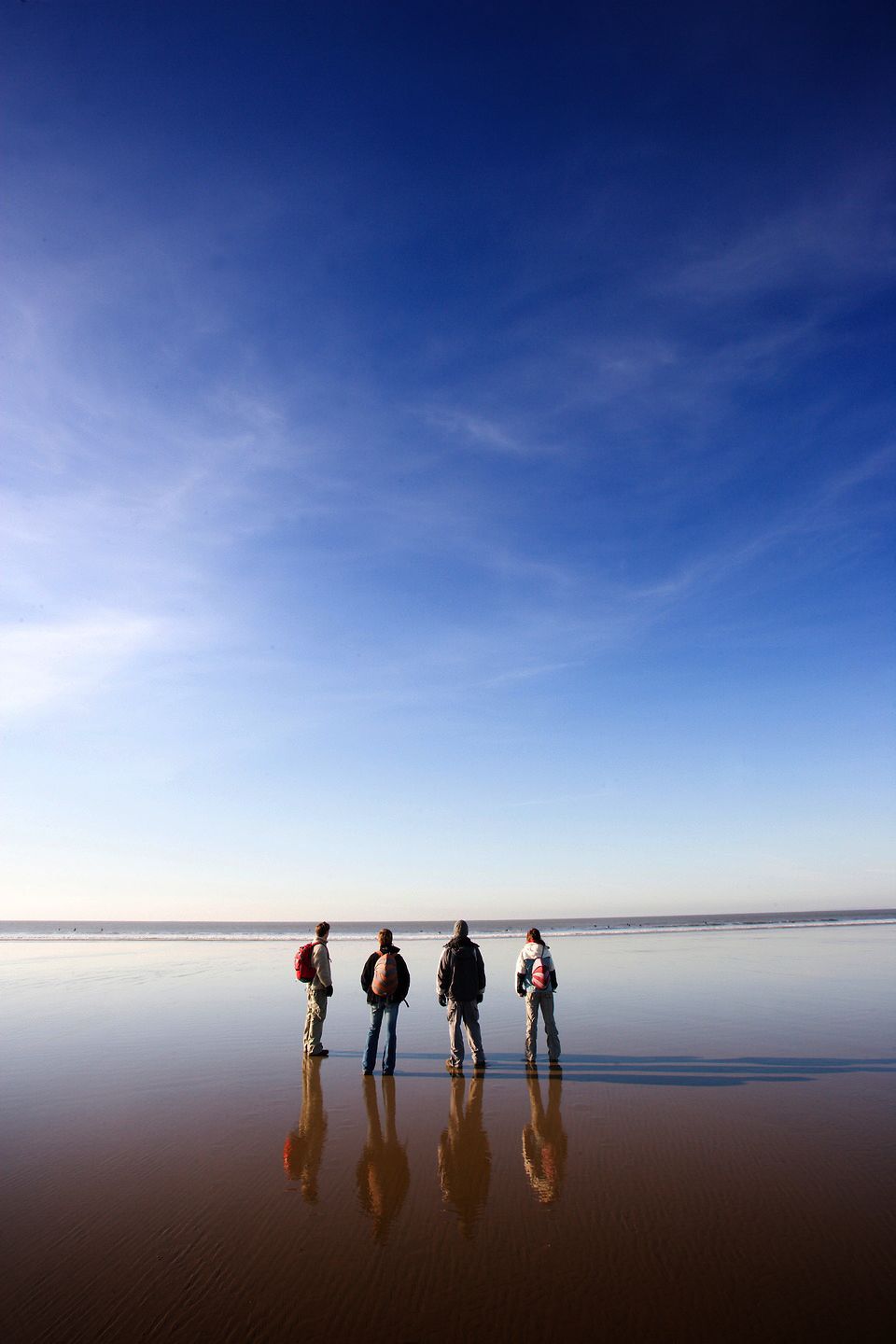 Winter or summer, Glamorgan's heritage coast is a stunning reminder of the natural beauty that surrounds Wales. Take a wander across its beautiful shores and even partake in a little parasailing or surfing! Just wear a dry suit as those waters can get chilly! Brrrrr!
Visit one of Wales's delicious shops… a cheesemongers! Believe it or not, Wales has a huge amount of dedicated cheesemongers that sell a variety of cheeses from across the land. Don't forget to try 'Caws Cenarth' cheeses (they make the best cheese) whilst you visit… You can even take a wheel of cheese home!
7.) Visit the capital city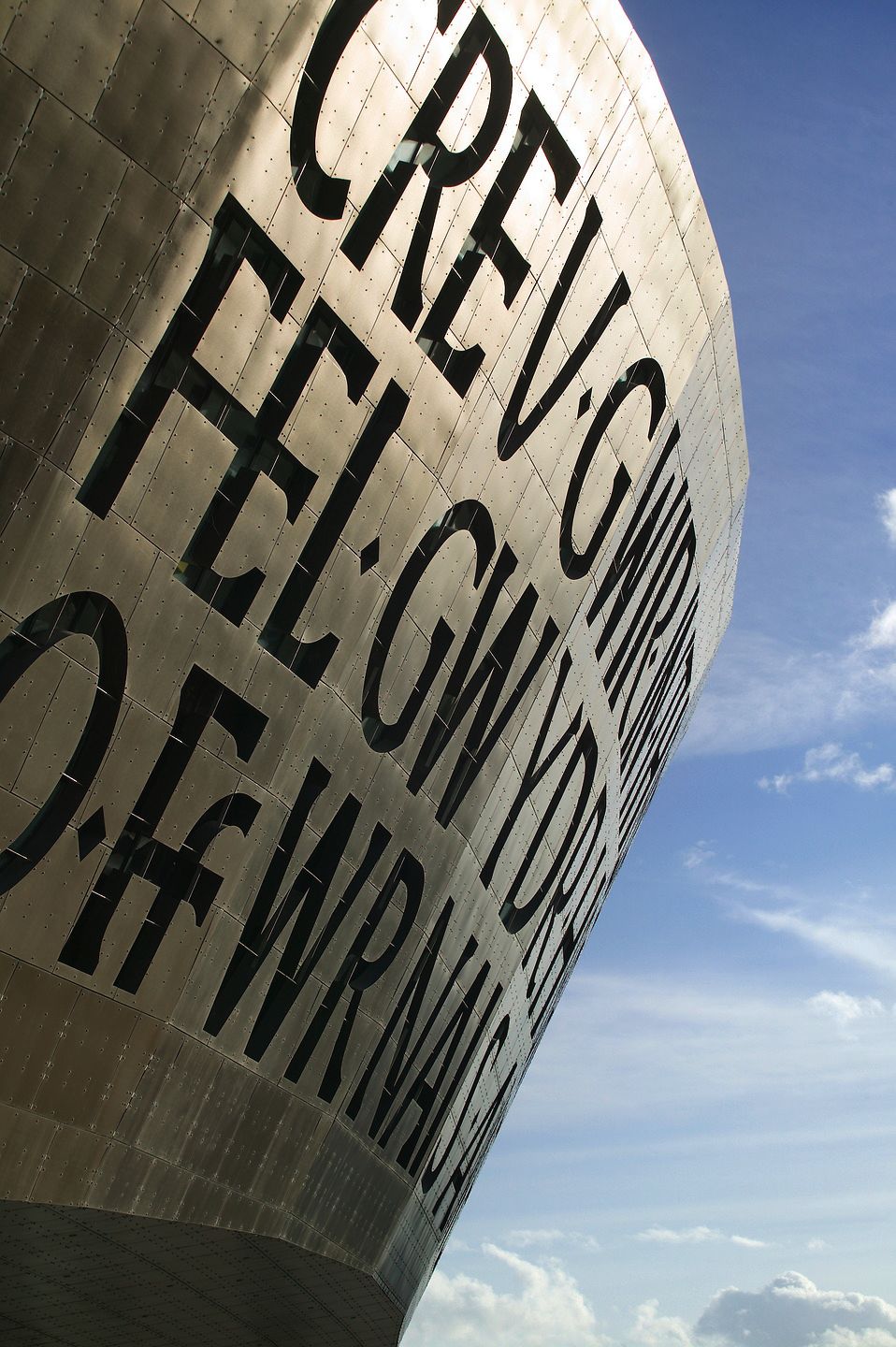 Spend a day or two exploring the diverse capital of Cardiff. Relatively small, as capital cities go offers a multitude of things to see and do for every visitor. Don't forget to head towards Cardiff Bay, where the likes of the Millennium Centre, the Welsh Assembly and a Norwegian Church all line its bay.
8.) Spot a puffin!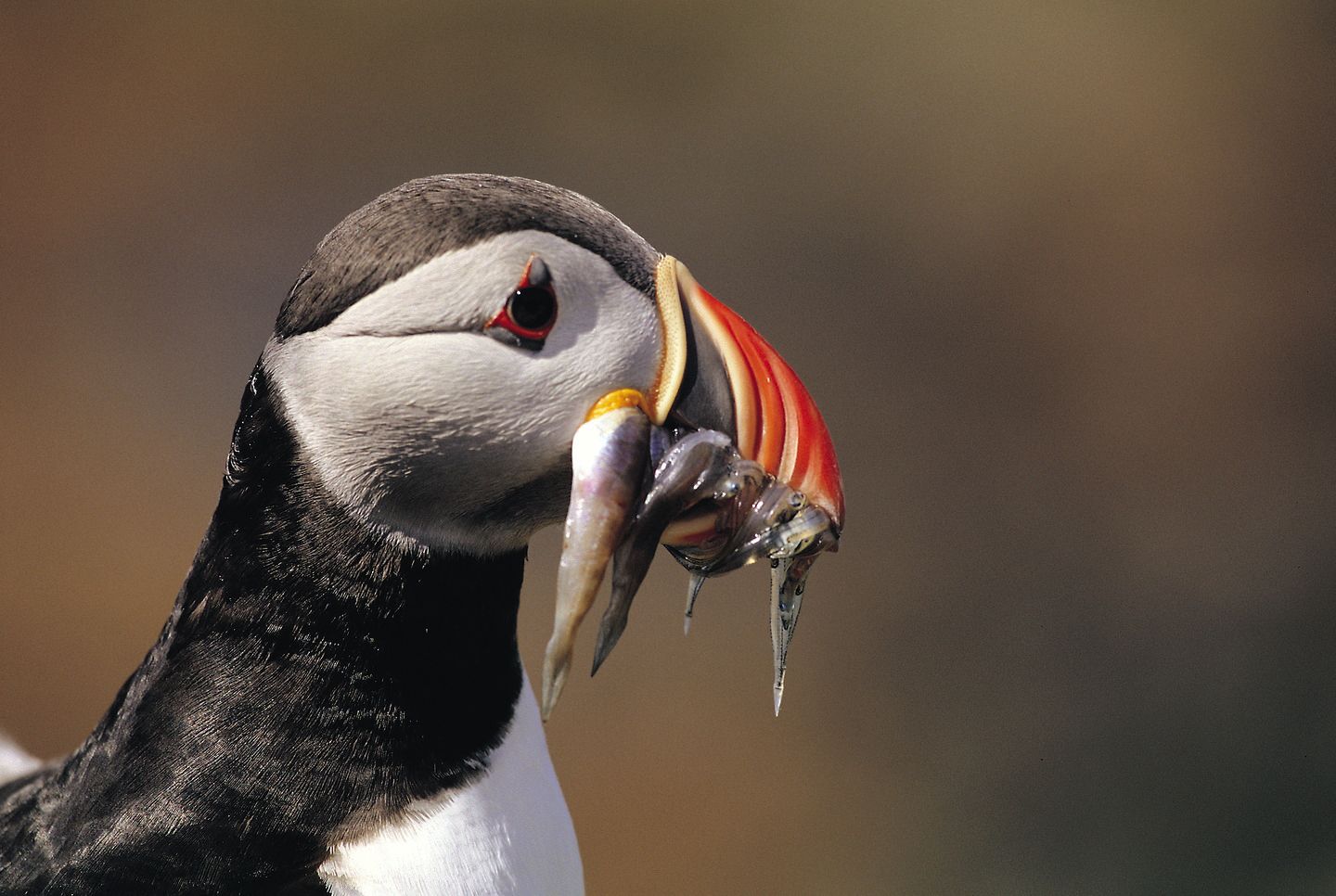 Take a boat tour close to Skomer Island, perched just off the Pembrokeshire coastline where you'll spot some of Wales's cutest little creatures – the puffin! Just remember that these little bundles of joy can be seen at certain times of the year and only within coastline areas.
9.) Experience the Green Man Festival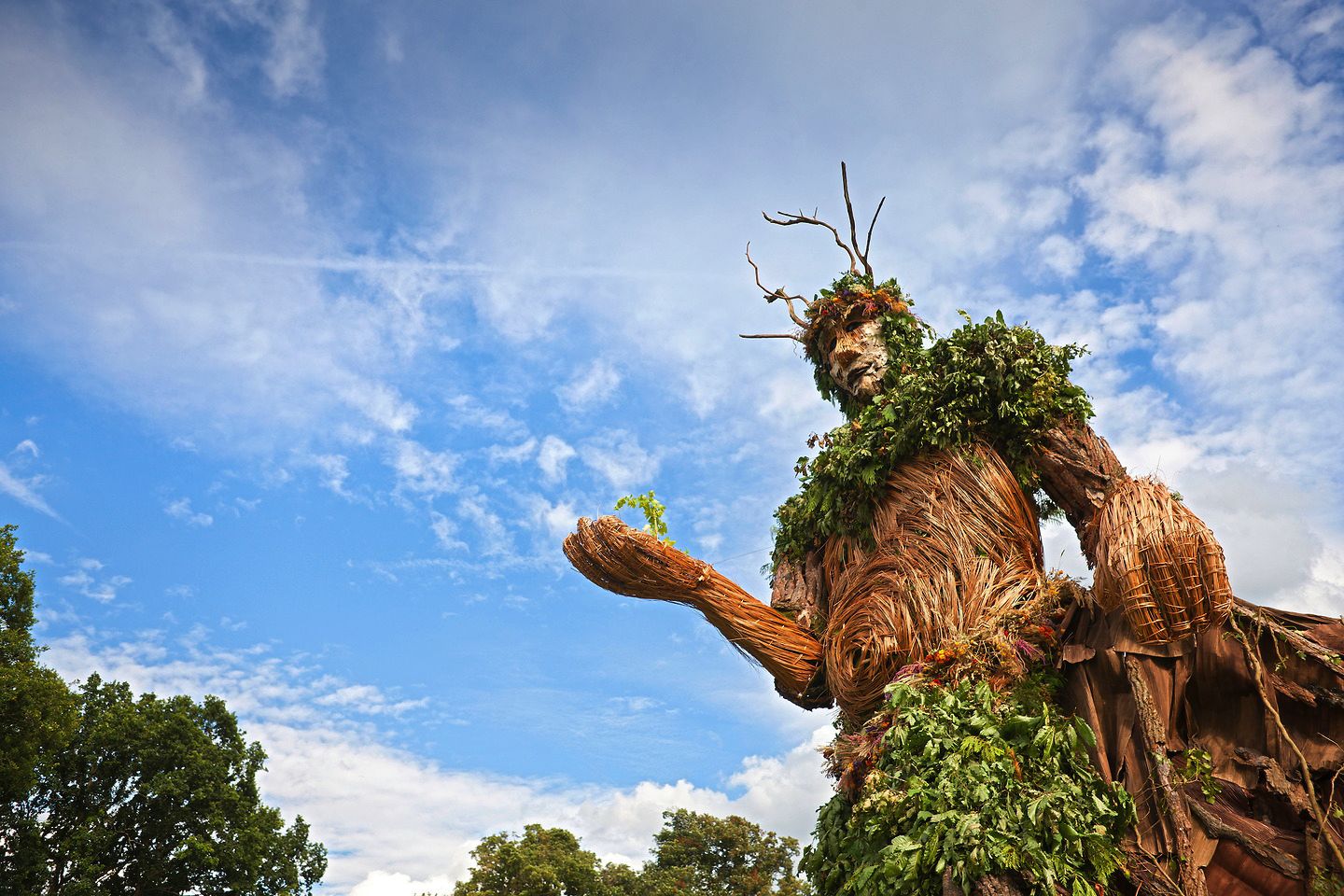 Discover the Green Man Festival in Powys where you'll learn fold dancing, drink many a local brew and even learn a little Welsh.
10.) Hike Cadair Idris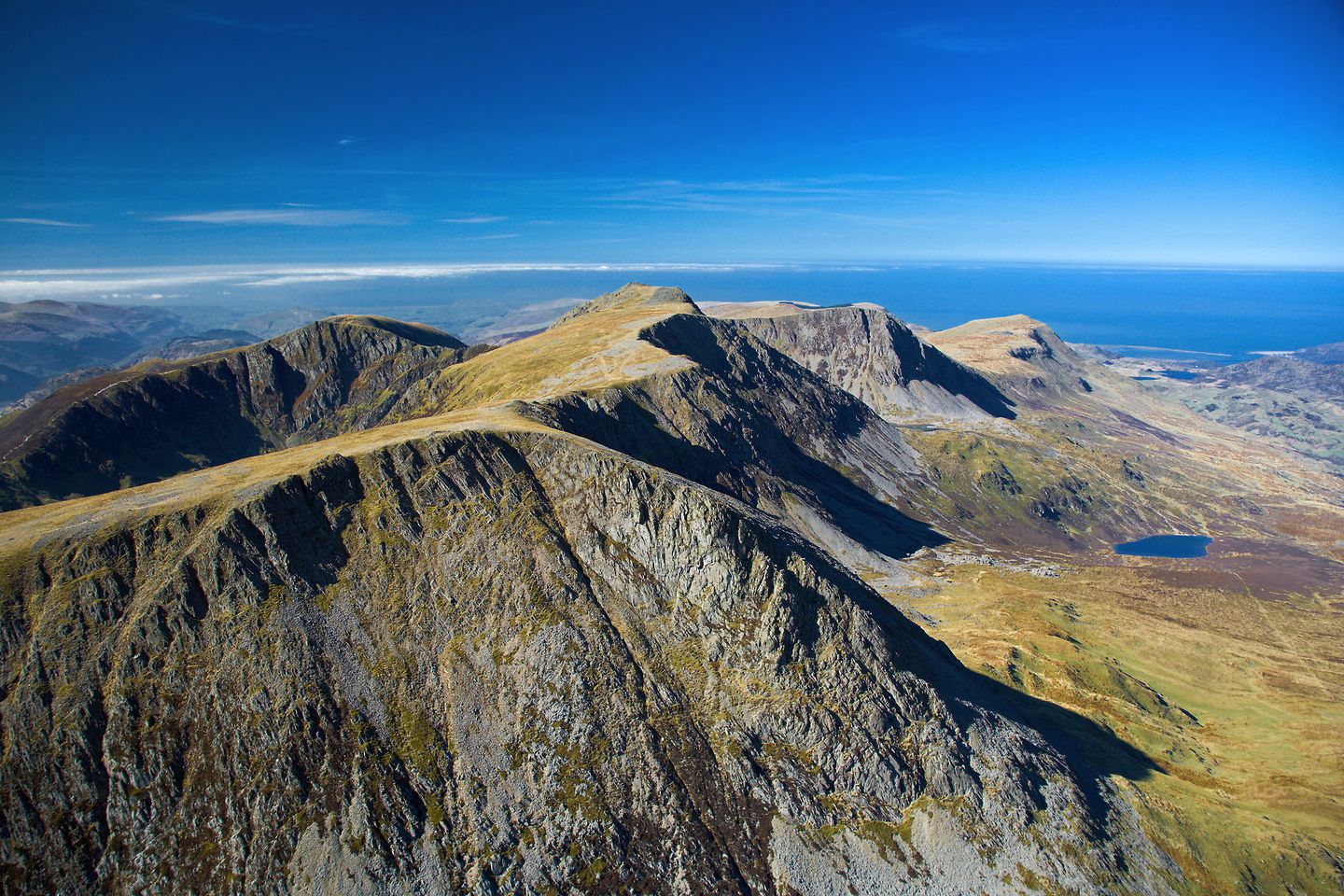 If you're a keen hiker, spend a day heading to the top of Cadair Idris in Snowdonia National Park. On a clear day you can see right down the coast of Wales, surveying the whole of the Cambrian coastline.
11.) Zip across a quarry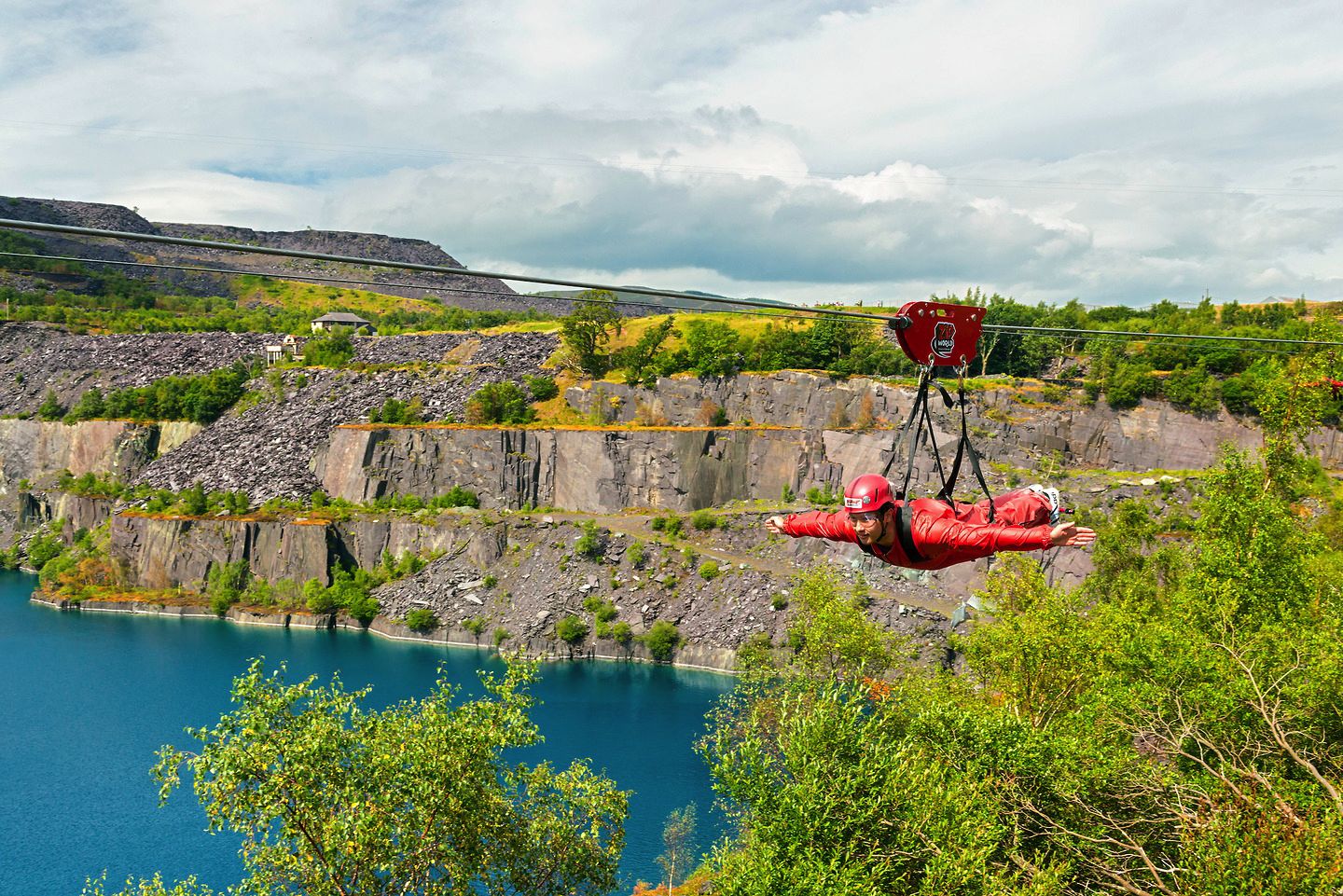 Take the plunge, if you dare, over Penrhyn Slate Quarry – one of the longest in the world! A high-octane experience that'll leave you breathless.
12.) Visit an old fishing village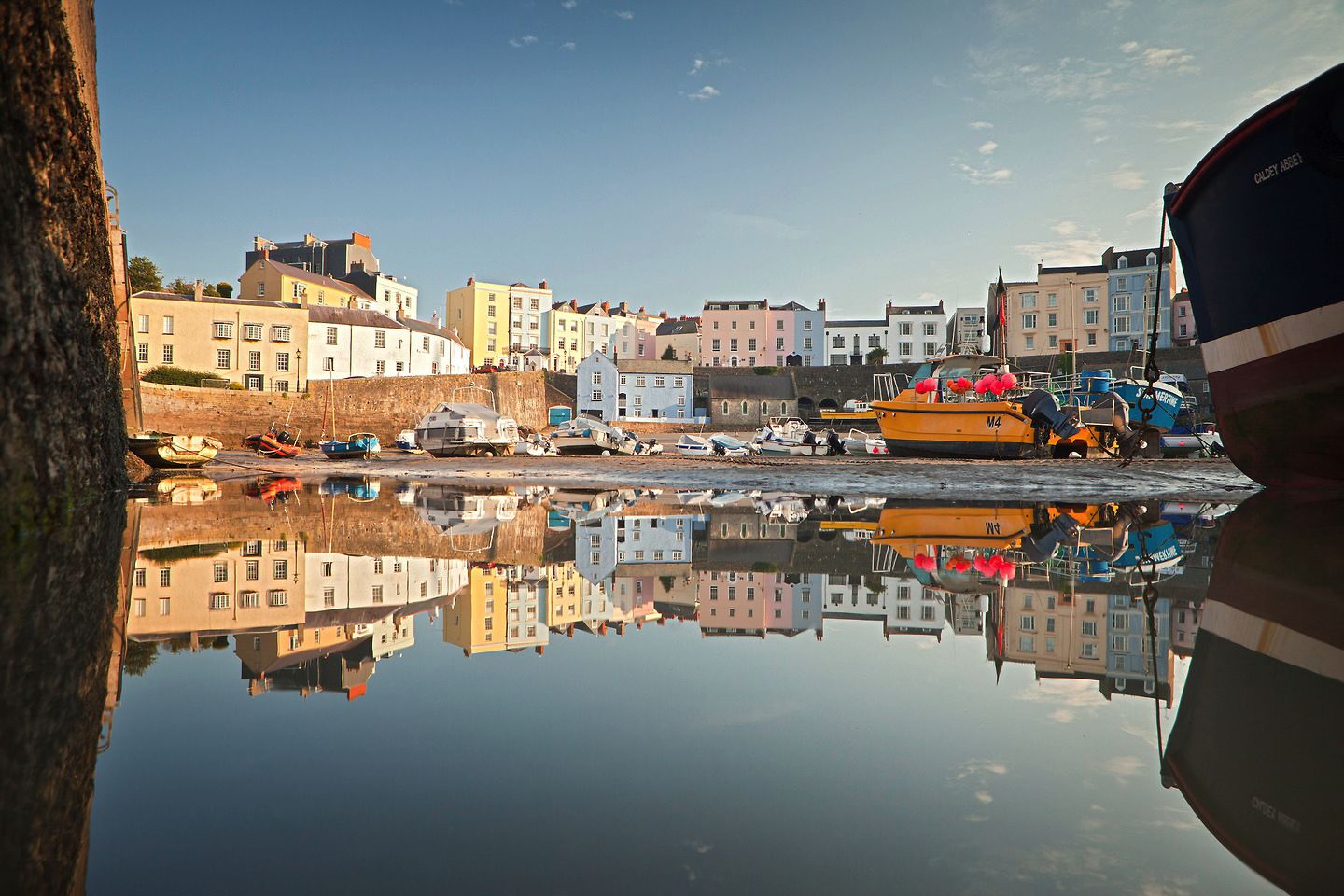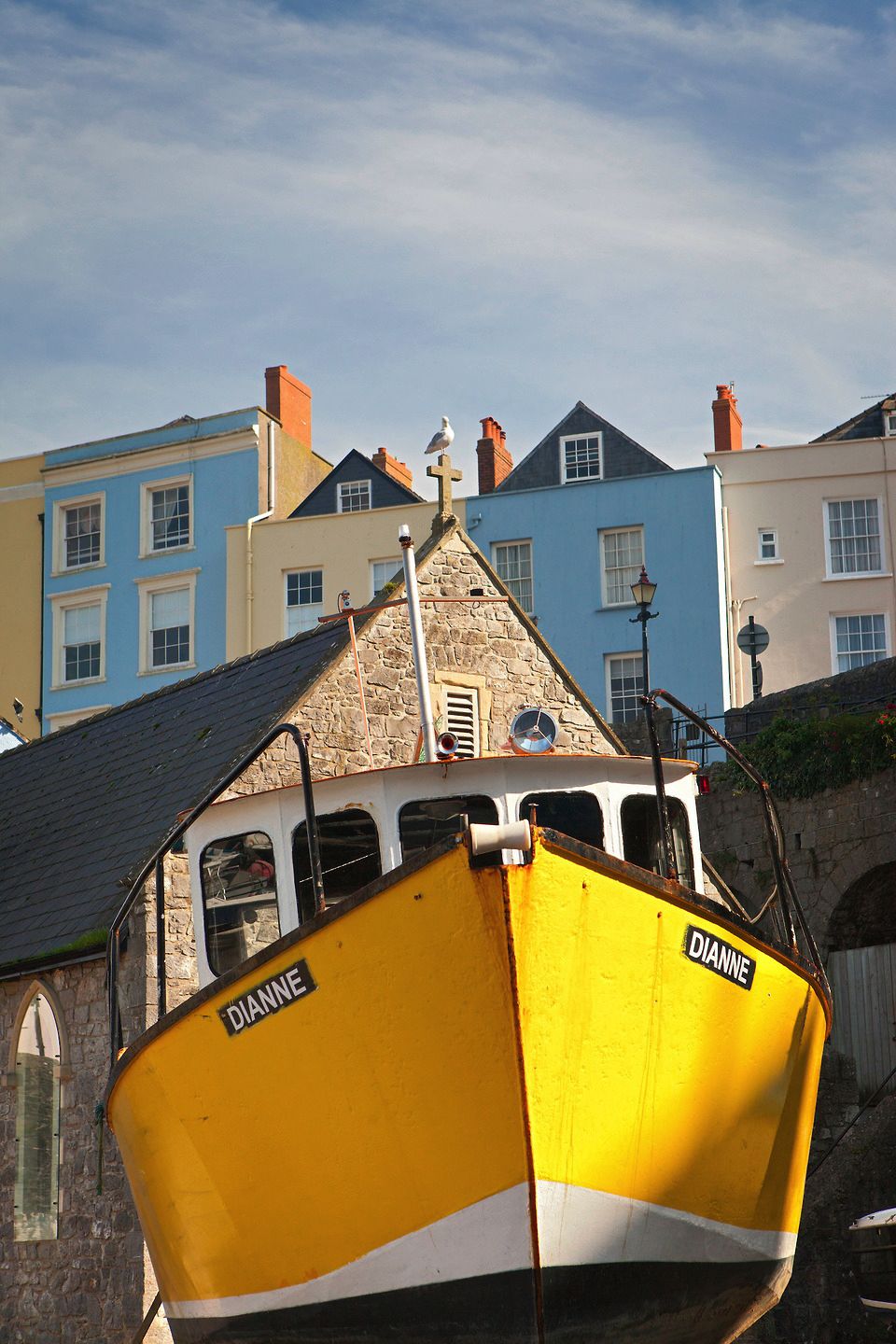 Head to Tenby to explore the many colourful houses and picturesque charm of this wonderful place. Established as a fishing village many hundreds of years ago, the village has now become famed for its independent crafts, restaurants and beach that locals flock to in the summer months.
13.) Go above the clouds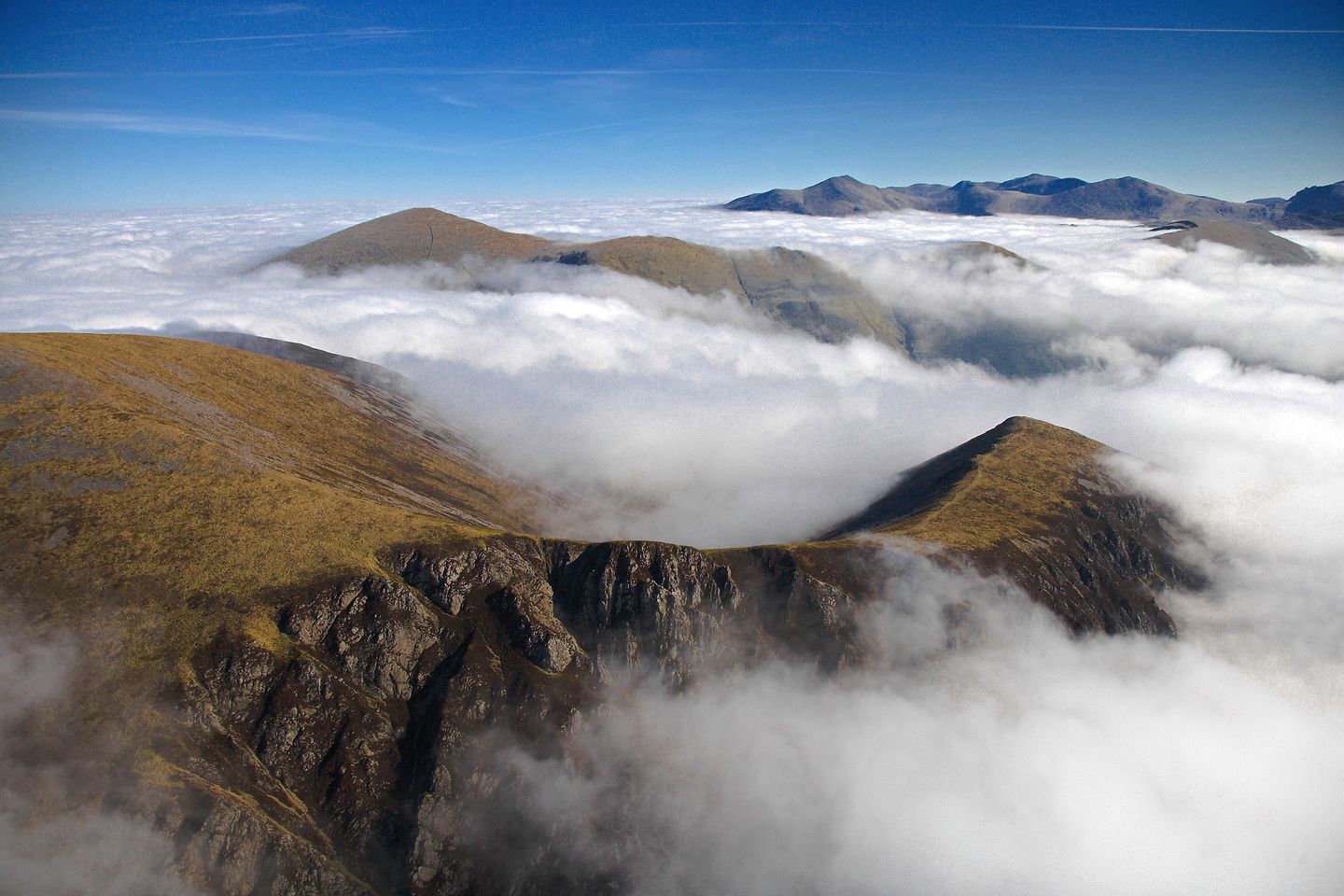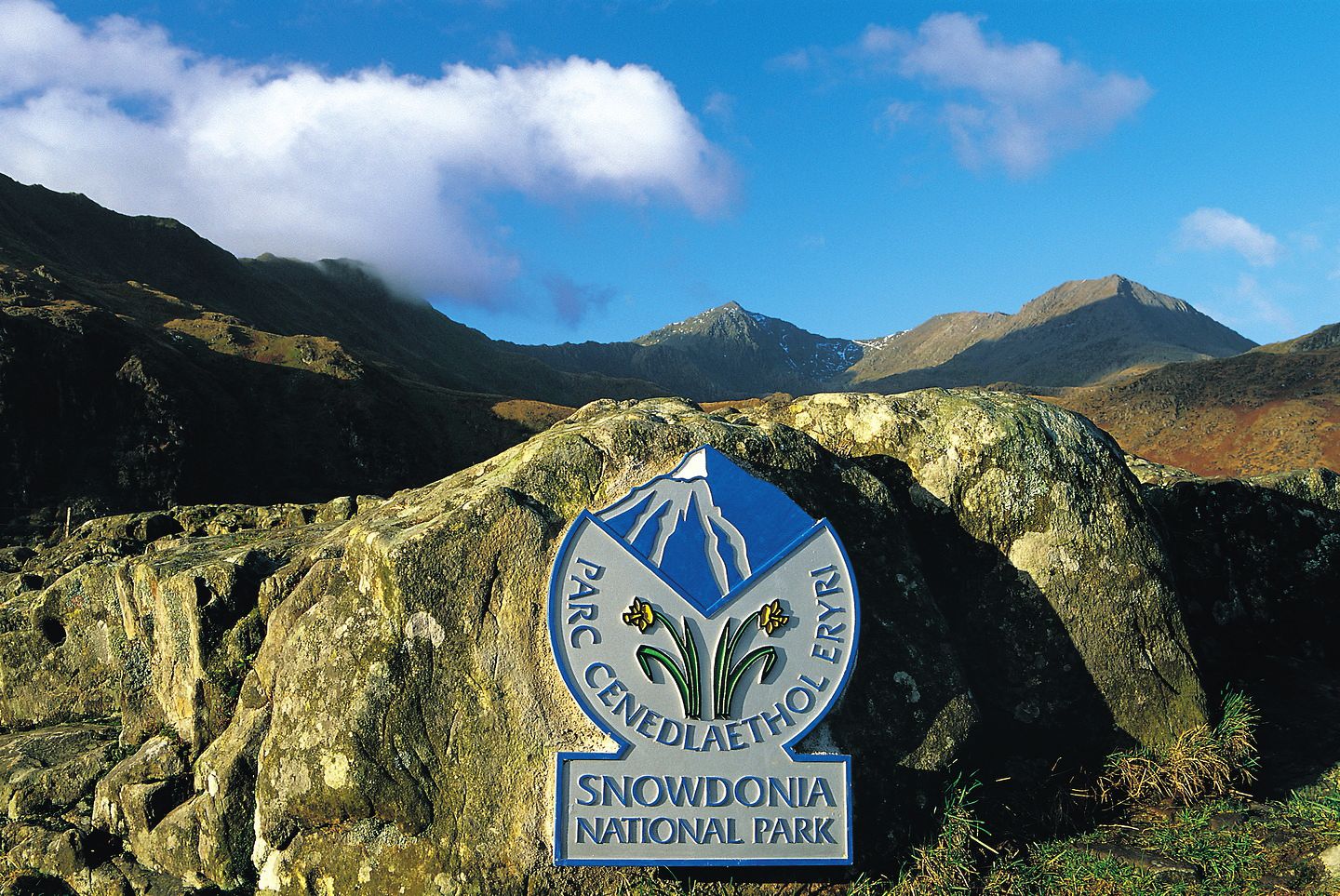 Witness Wales from a different perspective over the Llanberis Pass to Elidir Fawr in Snowdonia National Park. Visit very early on a sunny morning, when the midnight dew will create a foggy blanket that looks stunning from the top!
14.) Take a steam train to Devil's Bridge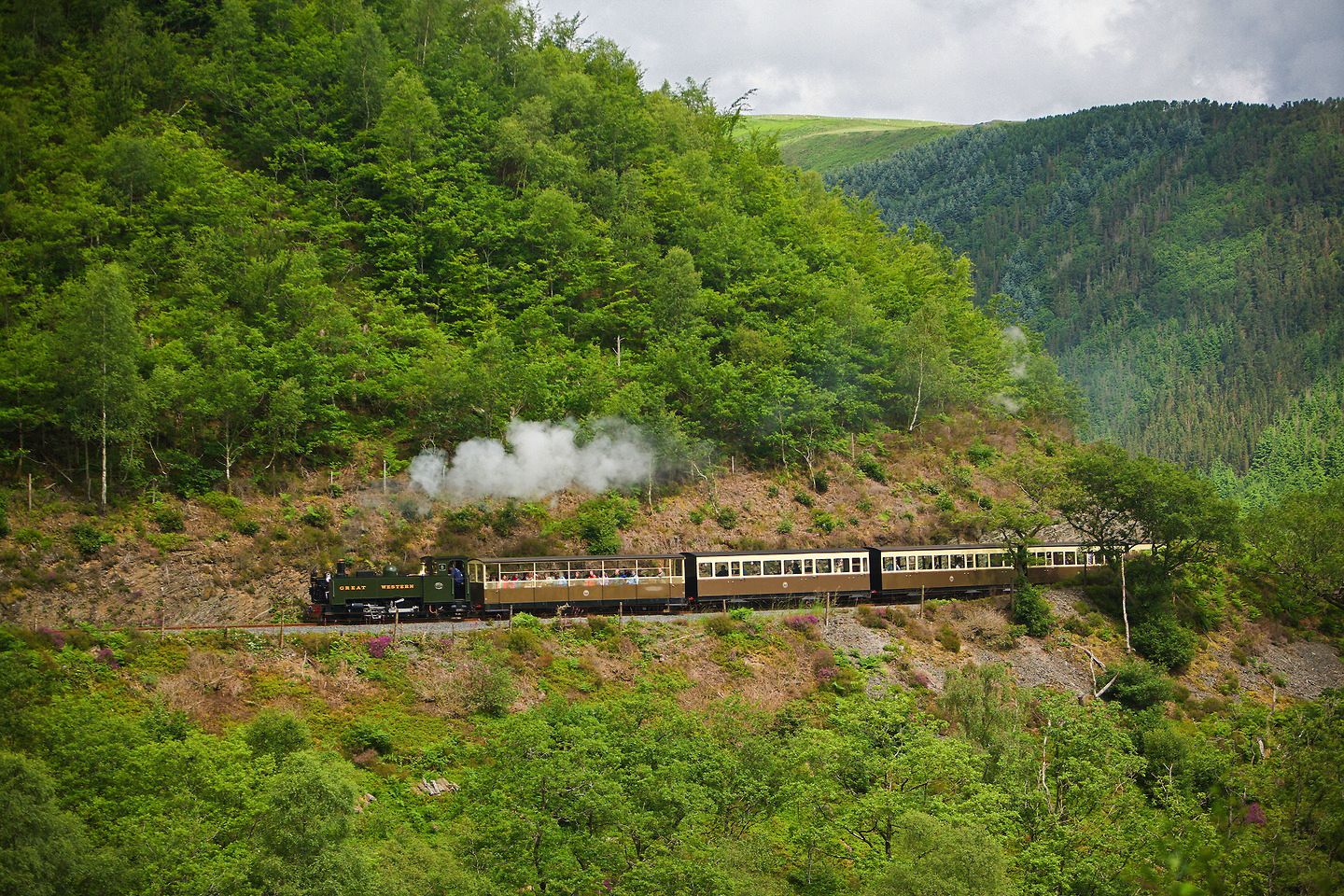 Visit the West Wales town of Aberystwyth, catching the Vale of Rheidol Railway. This beautiful train trails its way through the mountains of Ceredigion, with its final destination being Devil's Bridge. Don't worry, the town of Devil's Bridge is no where near as scary as it sounds! 😉
15.) Relax on Lake Vyrnwy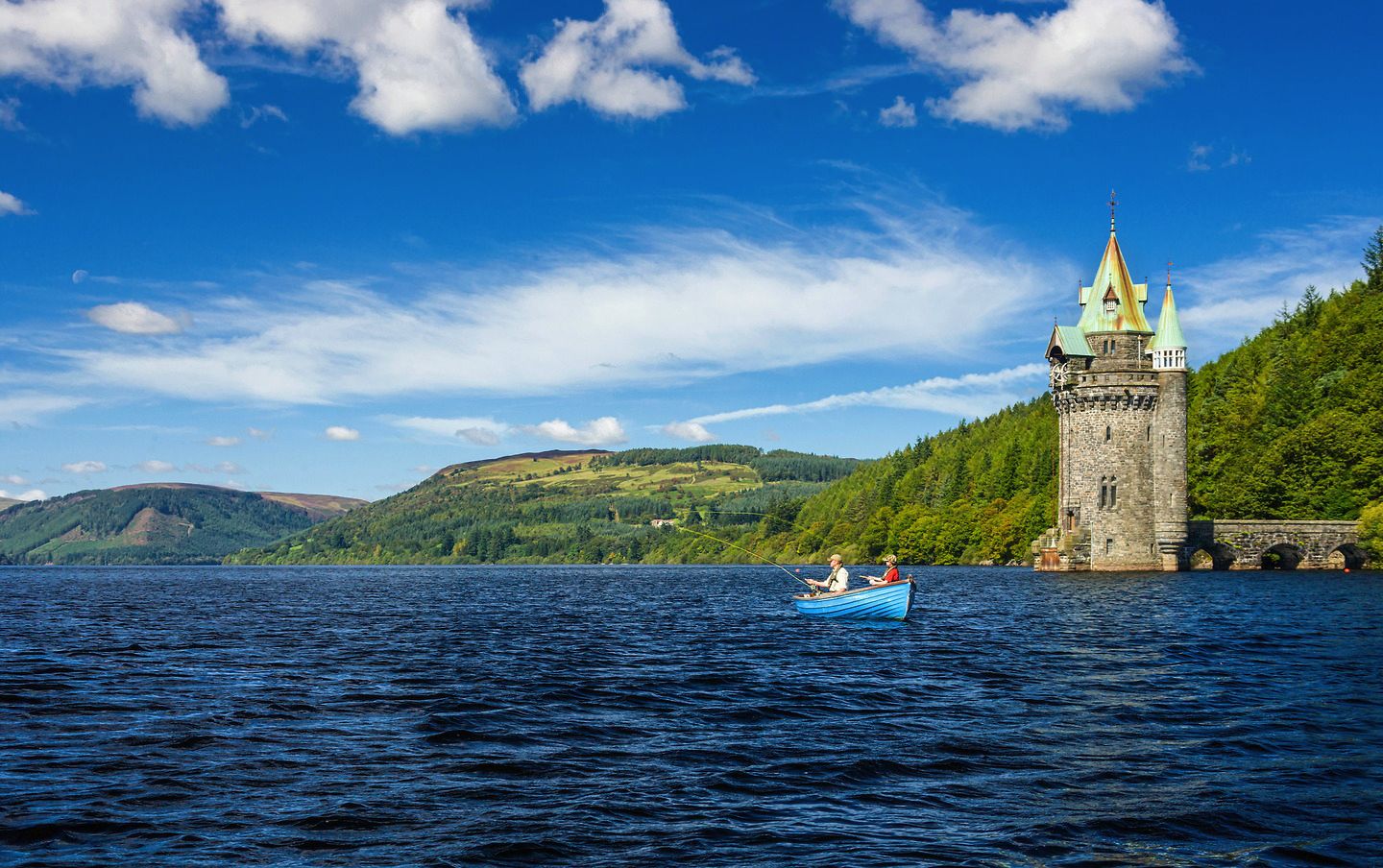 Whilst in Mid Wales, drive towards the stunning reservoir of Lake Vyrnwy in Powys. This tranquil spot is the perfect place to enjoy inland Wales and even brush up on your fishing skills!
16.) Enjoy the Gower Peninsula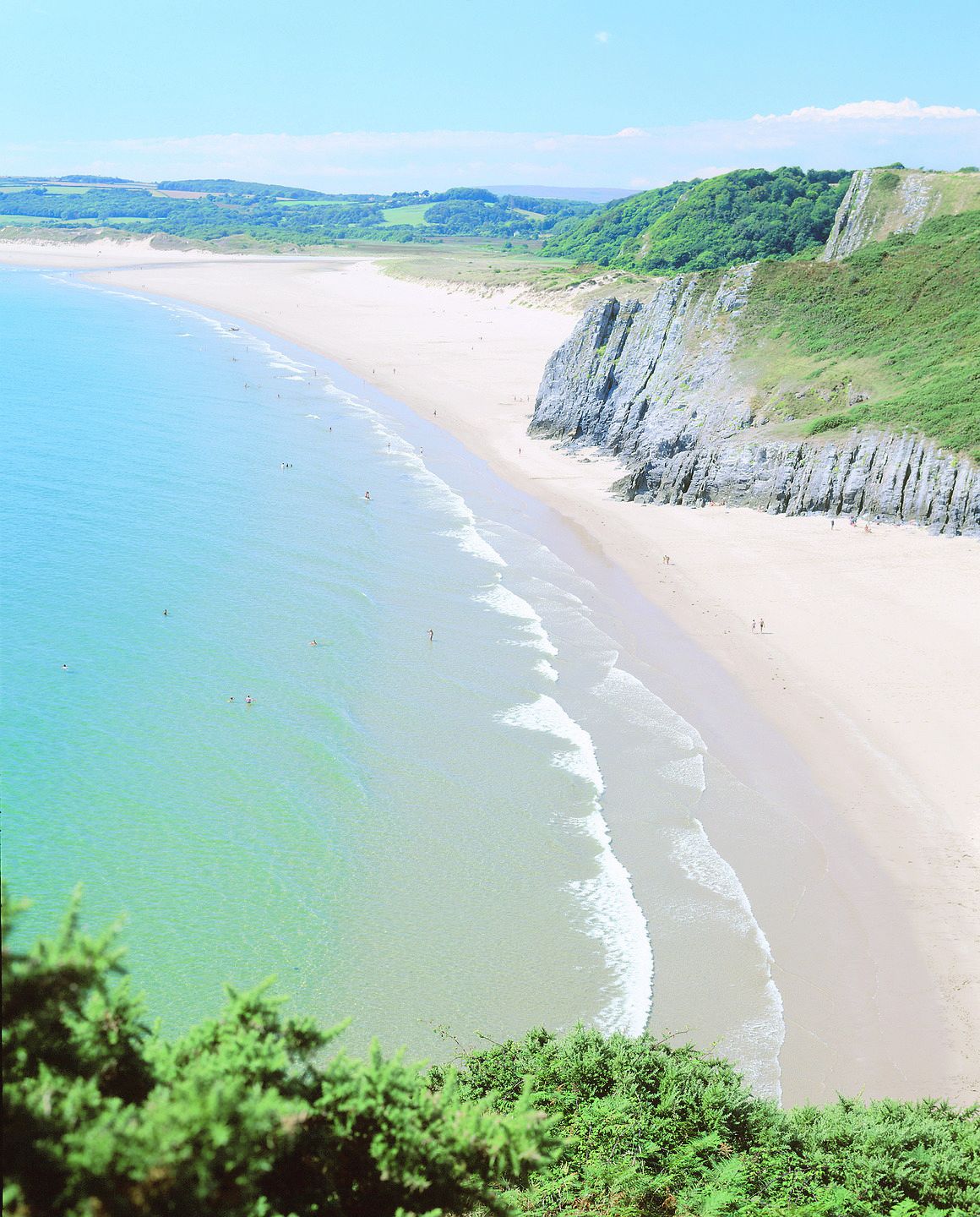 The coastline of South Wales is a surfers paradise! Head towards Oxwich and enjoy the waves. Surf's up!
17.) Bodnant Hall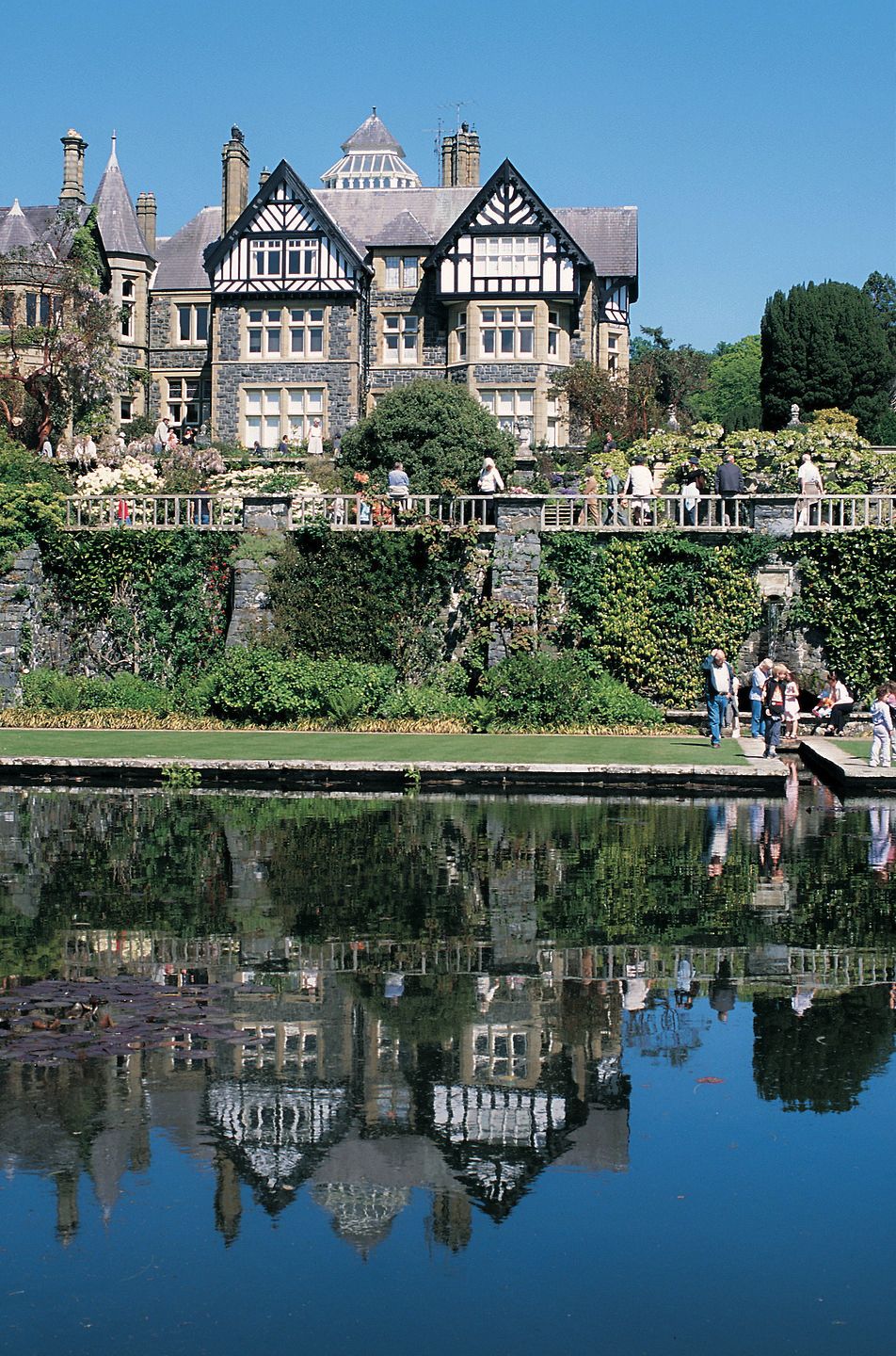 This beautiful stately home is a perfect place to explore way to get some insight into of Wales's grand history. Visit on a sunny day and explore the mighty impressive Bodnant Garden's too!
18.) Explore the Pembrokeshire Coastline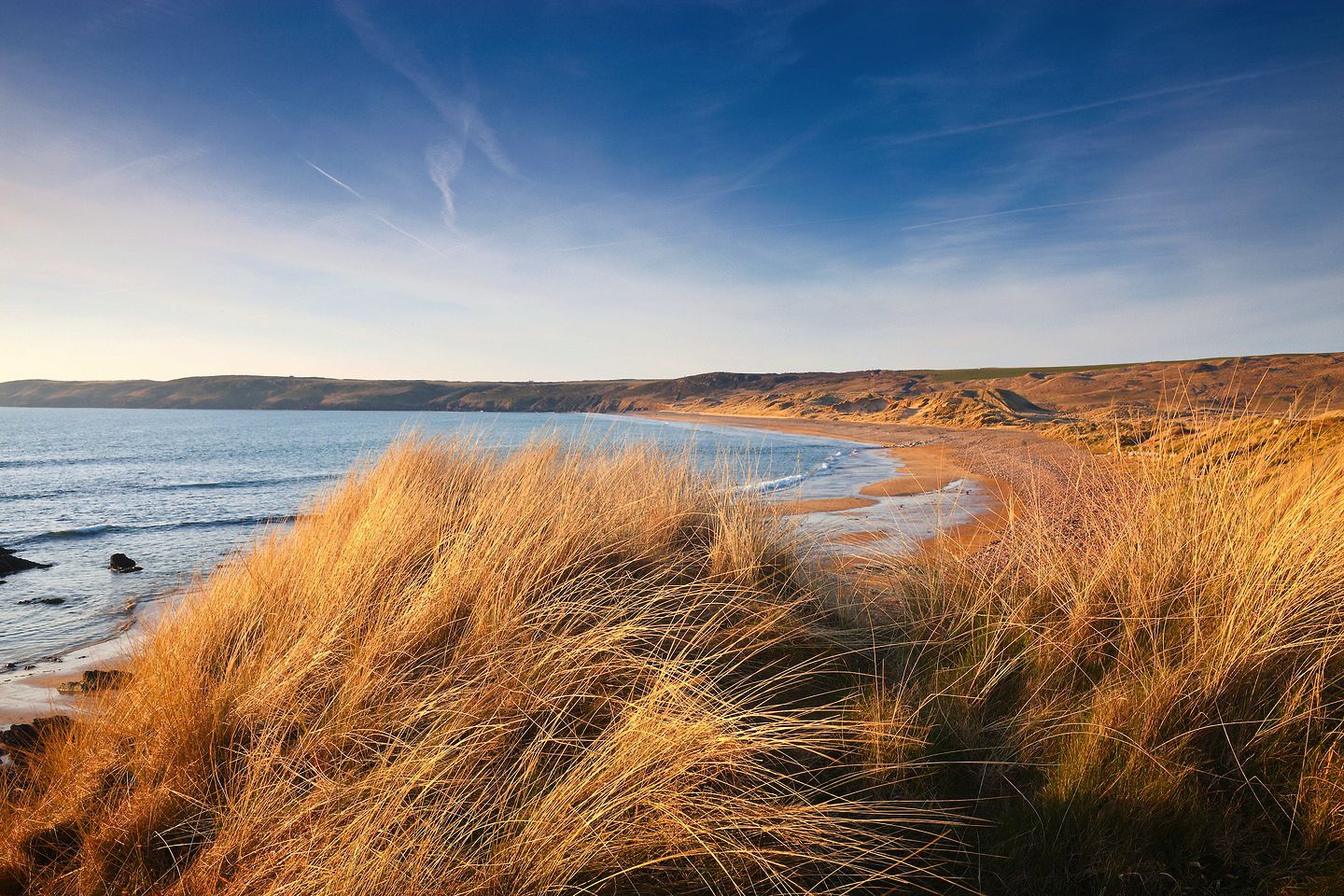 While visiting the puffins on Skomer Island, don't forget to explore the wider Pembrokeshire National Coastal Path. It's pretty beaches and natural charm make it the perfect place to enjoy a warm afternoon.
19.) Experience an Italian village in Wales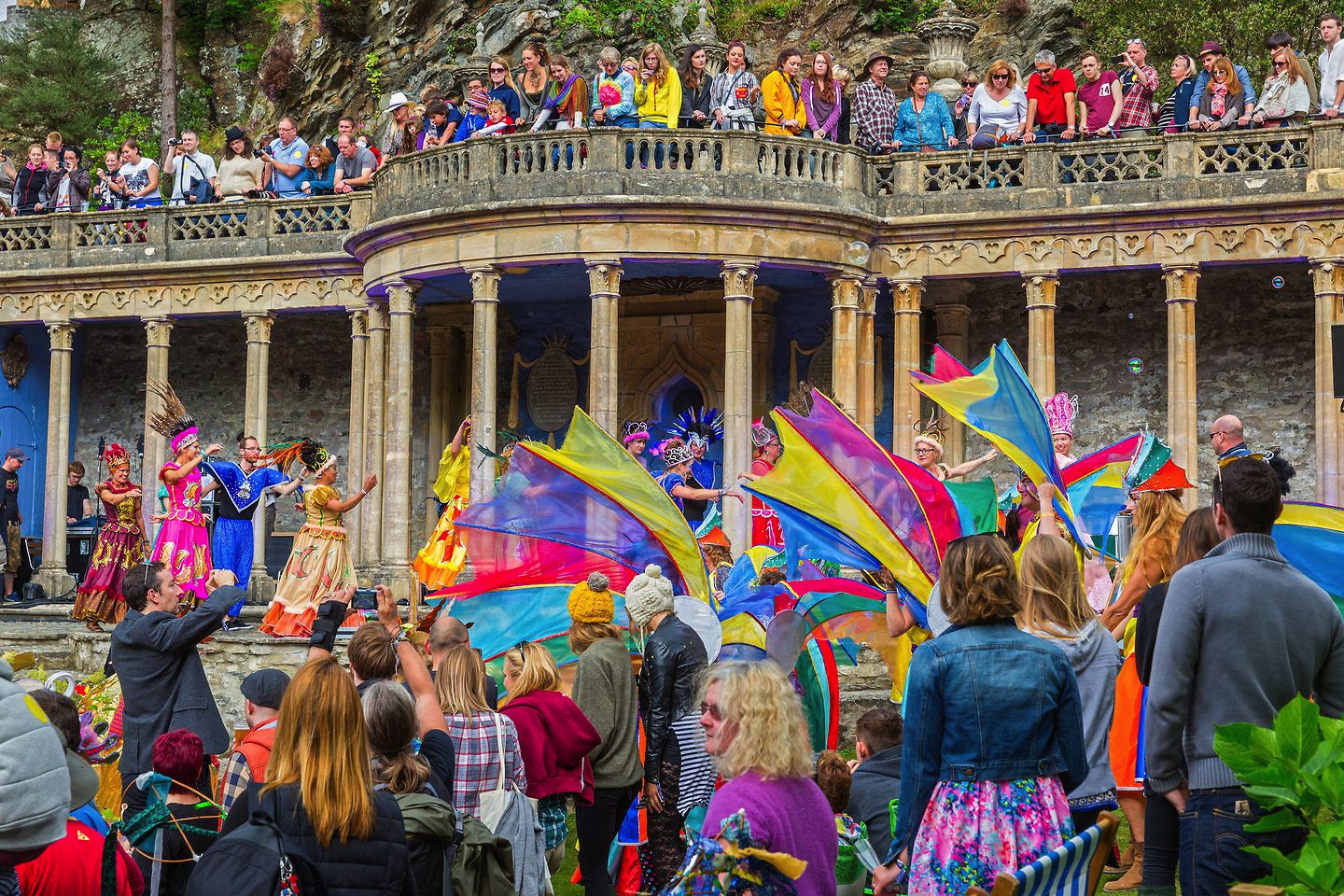 Portmeirion is one of Wales's prettiest little towns to visit. Heavily influenced by Italian architecture, you'll find an array of beautiful shops, open spaces and a range of world-famous pottery!
This beautiful town on the West Wales coast is a great place to visit by train. Once there, head to the Victorian Pier, the Electric Cliff Railway and the town's castle. In summer, when the sea is calm, you can also spot jumping dolphins in the Irish Sea.
21.) Walk the Welsh Coastal Path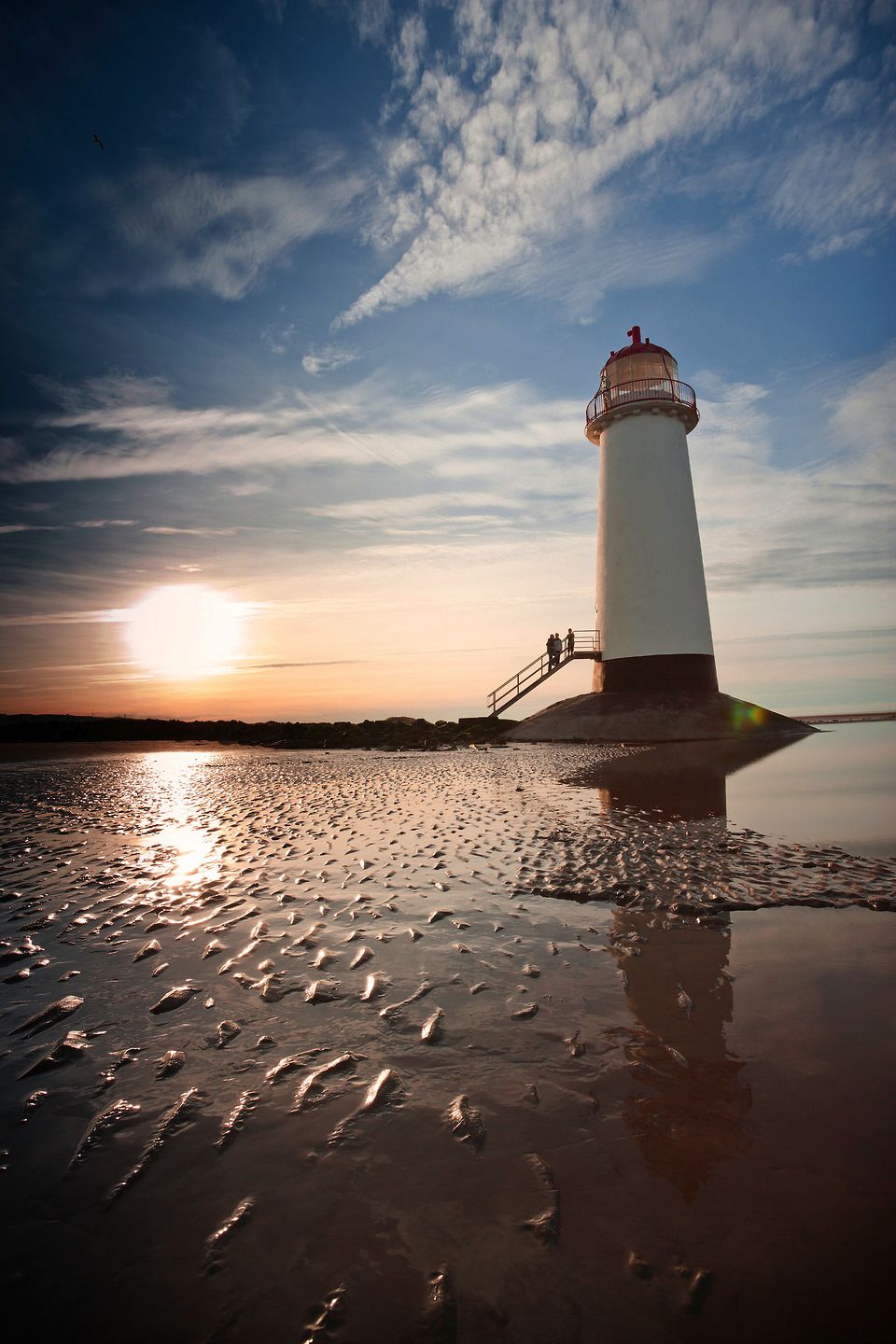 Wales has one of the longest established coastal trails in the UK. Choose any area along the trail to start and discover bits of Wales that aren't possible to see by car or train – you might come across the Talacre Lighthouse.
For over 200 years, South Stack Lighthouse has signalled the rocky coastline to ships that pass through this region. Nowadays, the lighthouse can be visited via a bridge and a rather steep coastal path. The views are amazing, just be prepared for a more than strenuous walk back to the top of the cliffs! 🙂
Just across the estuary from Ynys Las, Aberdovey is a small sea side village on the edge of Snowdonia National Park. Easily reached by train from Machynlleth, this small town is the perfect stop off on a Cambrian Coast train journey to North Wales.
24.) Explore the beautiful Powis Castle
This grand country mansion is one of the most picturesque castles in Wales. Nowadays, this castle can be explored by the public, giving us all an opportunity to discover its stunning grounds and vast deer park.
Not for the faint-hearted, Crib Goch Ridge has become one of Wales's most popular hiking spots. A perfect place for a climbing challenge! 🙂
26.) Visit the longest town name in Great Britain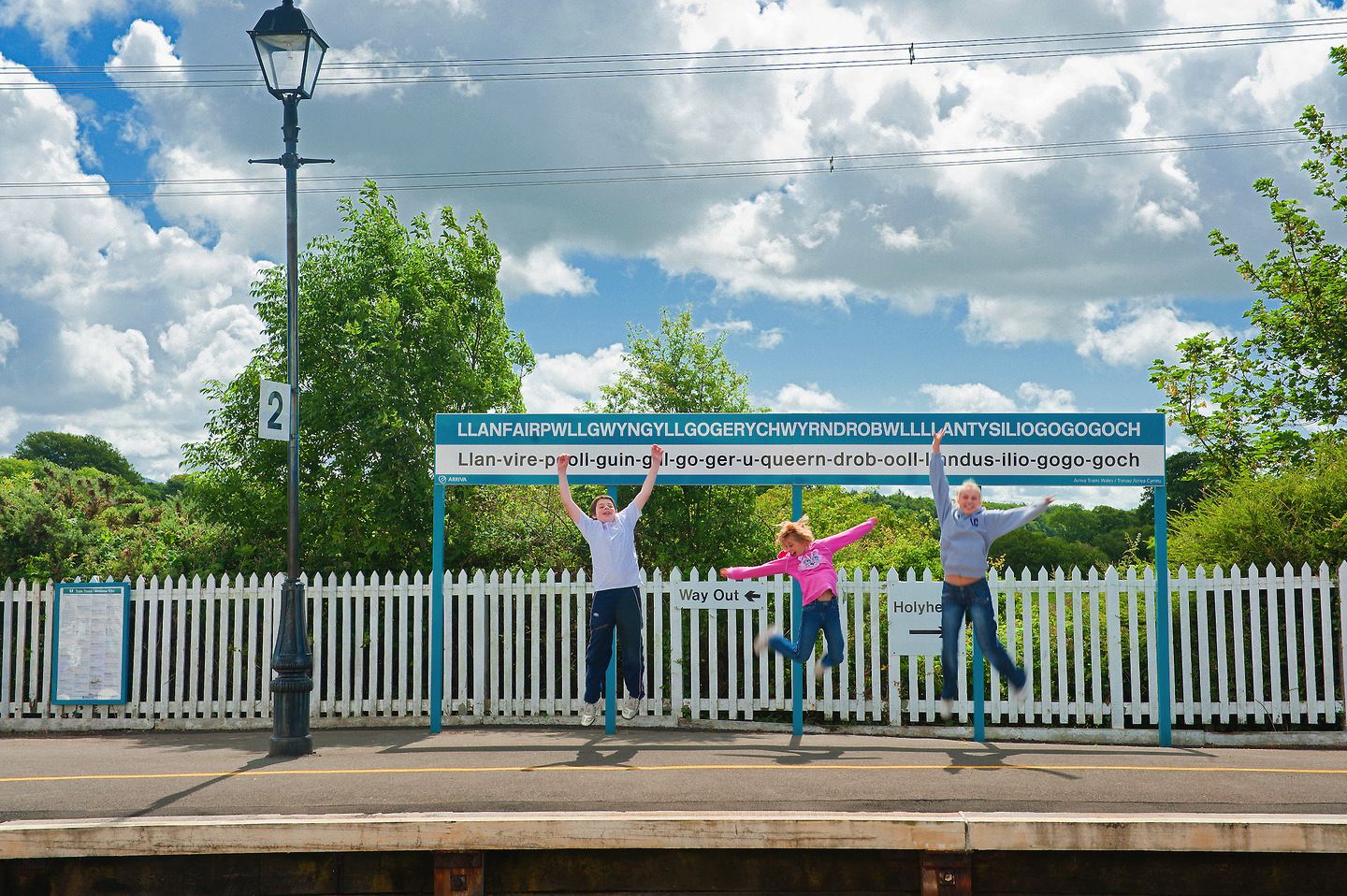 Llanfairpwllgwyngyllgogerychwyrndrobwllllantysiliogogogoch, pronounced "LLAN – FAIR – PWLL – GWYN – GYLL – GO – GER – YCH – WYRN – DROB – WLL – LLAN – TY – SILIO – GO – GO – GOCH" is the longest named place in all the whole of the UK. You'd best practise now if you end up lost and have to look for directions! 😉
Coasteering is the sport of jumping off a cliff into the ocean below. Coasteering must always be supervised and you should always rely on expert guides when trying this sport. Head to St. David's to have a go yourself!
I blame these for my weight gain this year! 😉 These delicious, almost scone like flat cakes are a traditional dish to try in Wales and are only made better by a nice cup of tea!
29.) Search for shooting stars in Brecon Beacons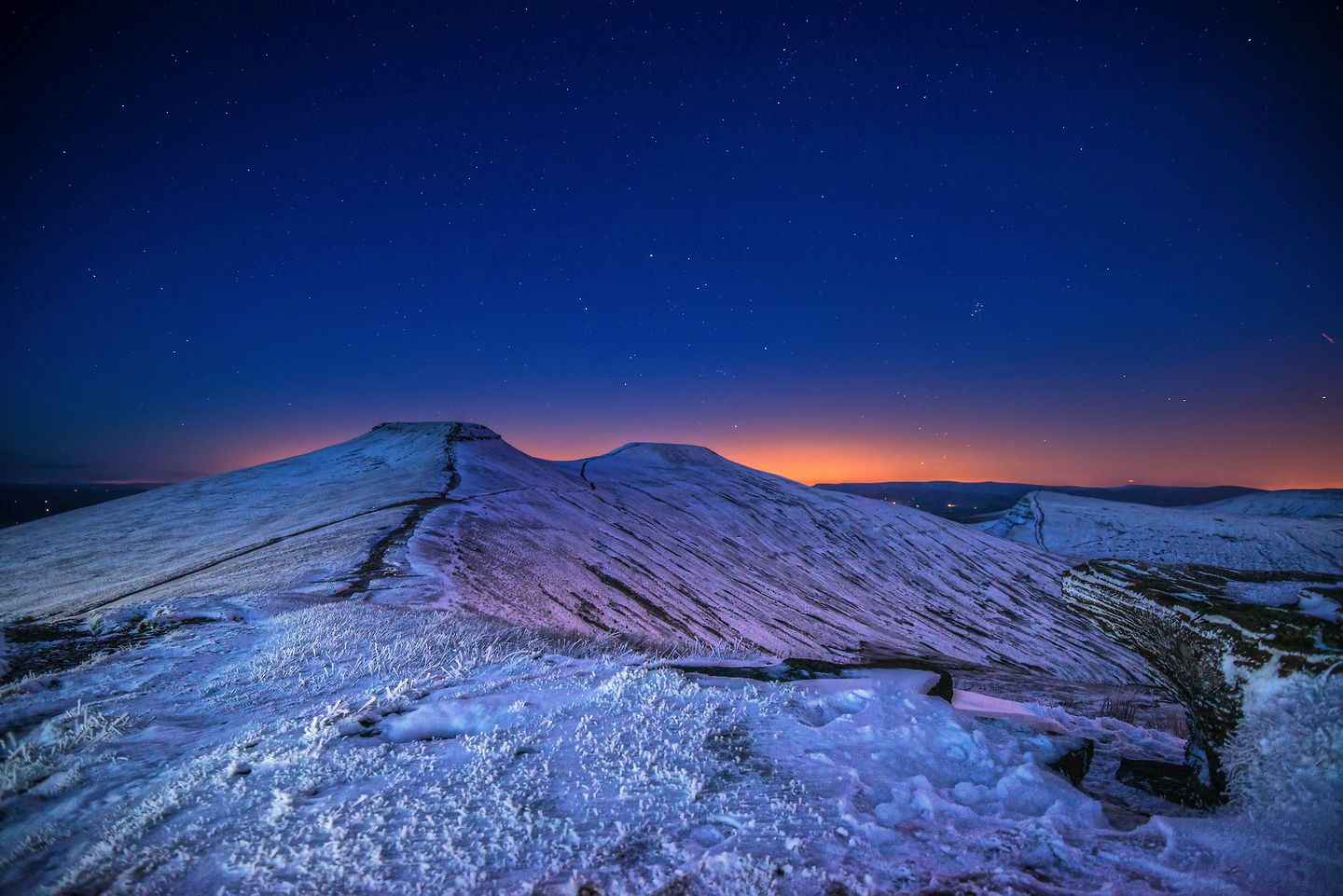 After a day rambling across the Brecon Beacons, find a comfy spot and keep your eyes peeled for a shooting star or two. The lack of light pollution in the Brecon Beacons makes this area a great stop for star gazers!
Centuries ago, many Italian families settled in Wales bringing with them some yummy aspects of Italian life – food! From fresh pasta to home-made gelato, there are many treats to try in Wales numerous food markets.
Yup, bog snorkelling is a real thing! Bog snorkelling is one of Wales's more 'fringe' competitive sports. With competitions every year, locals and visitors alike can choose to take part to earn the glory of chief bog snorkeler. Fancy taking part? 😉
---
---