Wales is a beautiful country that sits on the westerly coast of Britain. Much more than just fluffy sheep and Tom Jones, it's a country that is perfect to explore regardless of what type of holiday you're looking for.
If you're visiting the UK for the first time, or indeed, if you live close by, Wales is pretty easy to reach by car or train, with the West Wales coast reached from London in about 4.5 hours – so what's stopping you! Take a look at some of the very best things to see and do in West Wales.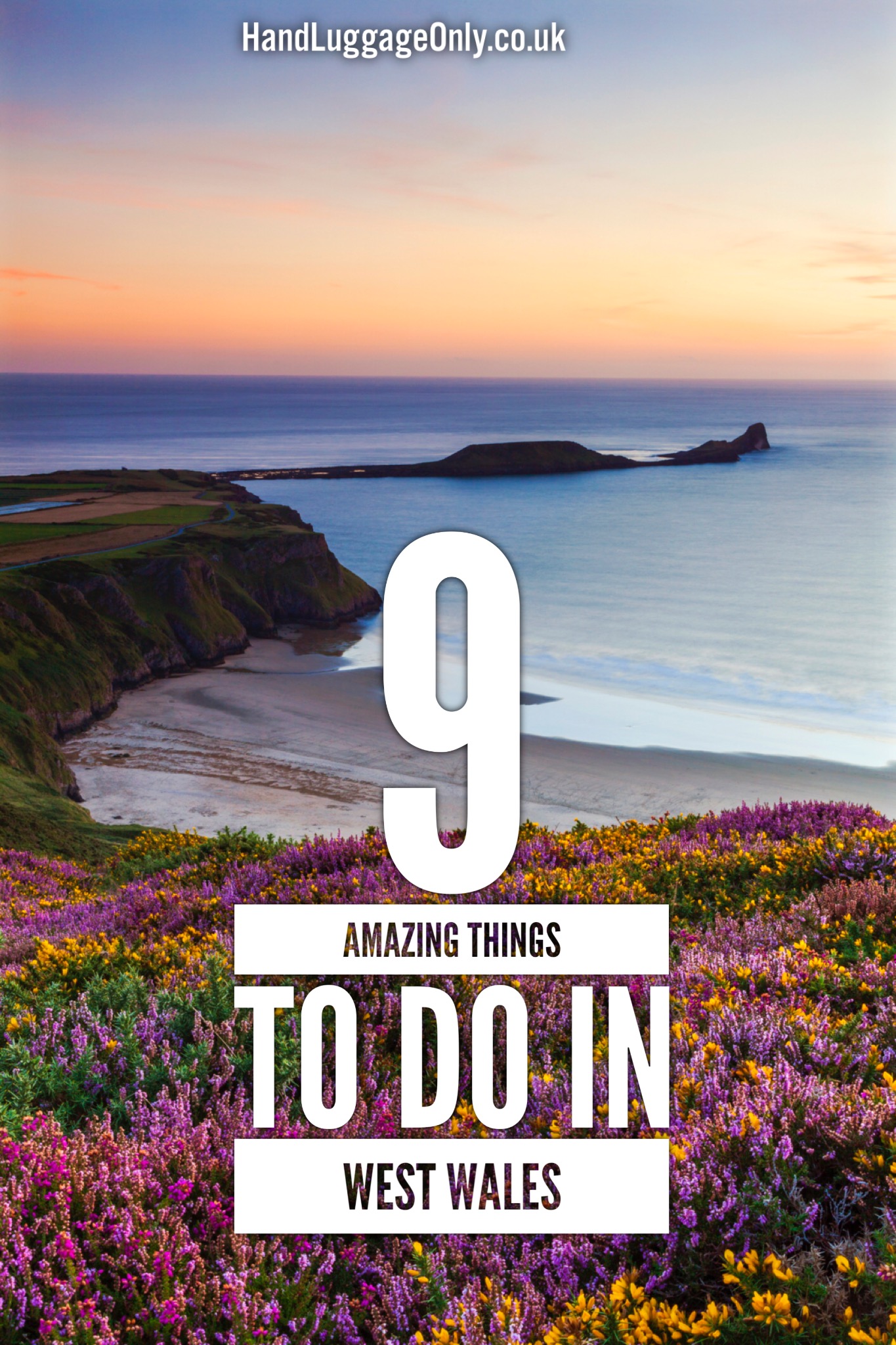 1.) Explore Pembrokeshire National Park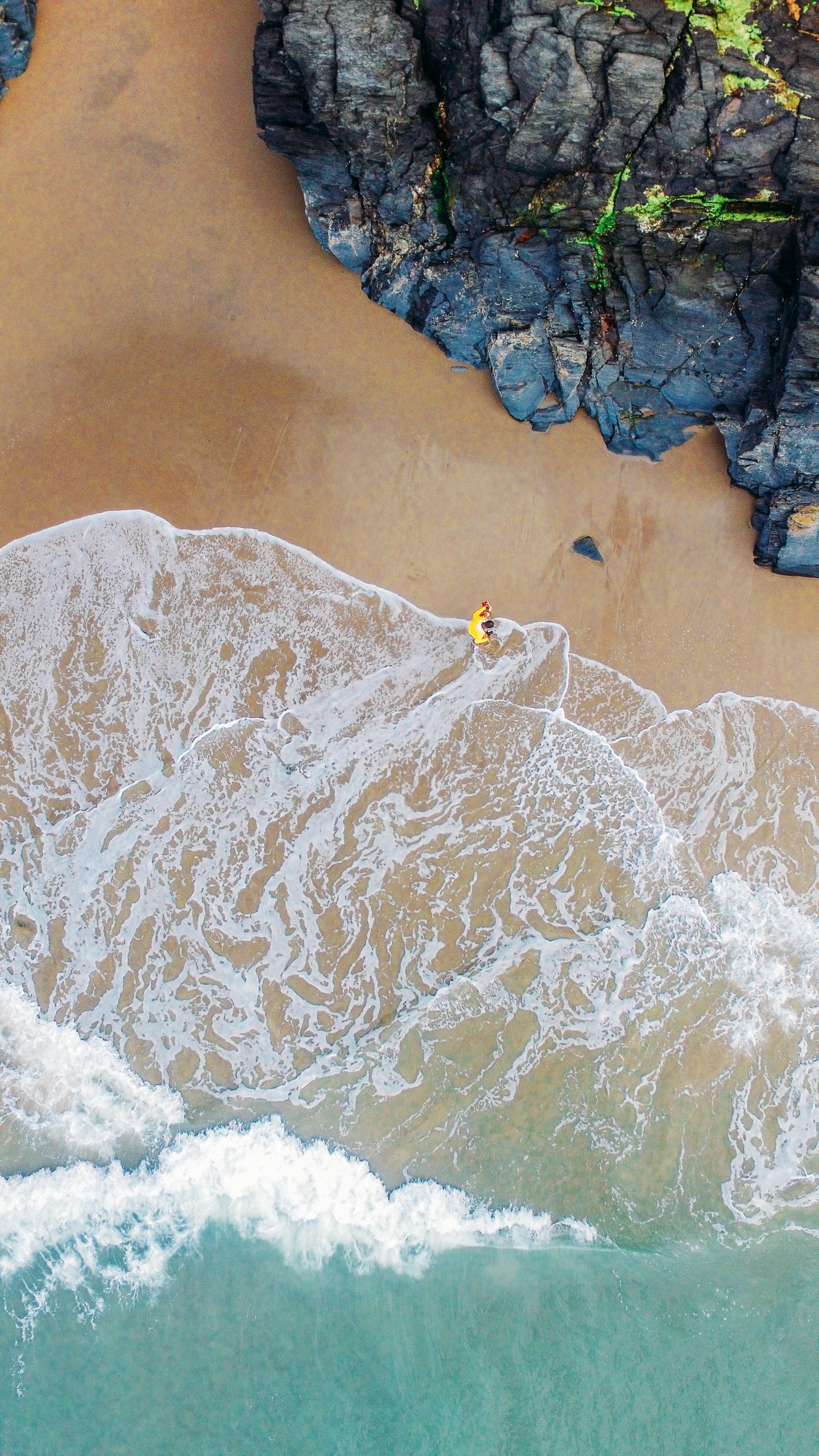 Pembrokeshire National Park is perched right on the coast of south-west Wales and the perfect place to explore the country's rugged, natural, coastline. Keep your eyes peeled for Dolphins, explore the beautiful landscapes and walk the coastal paths that criss-cross this area.
Love British National Parks? See some of the very best you should visit, right here.
2.) Visit Aberystwyth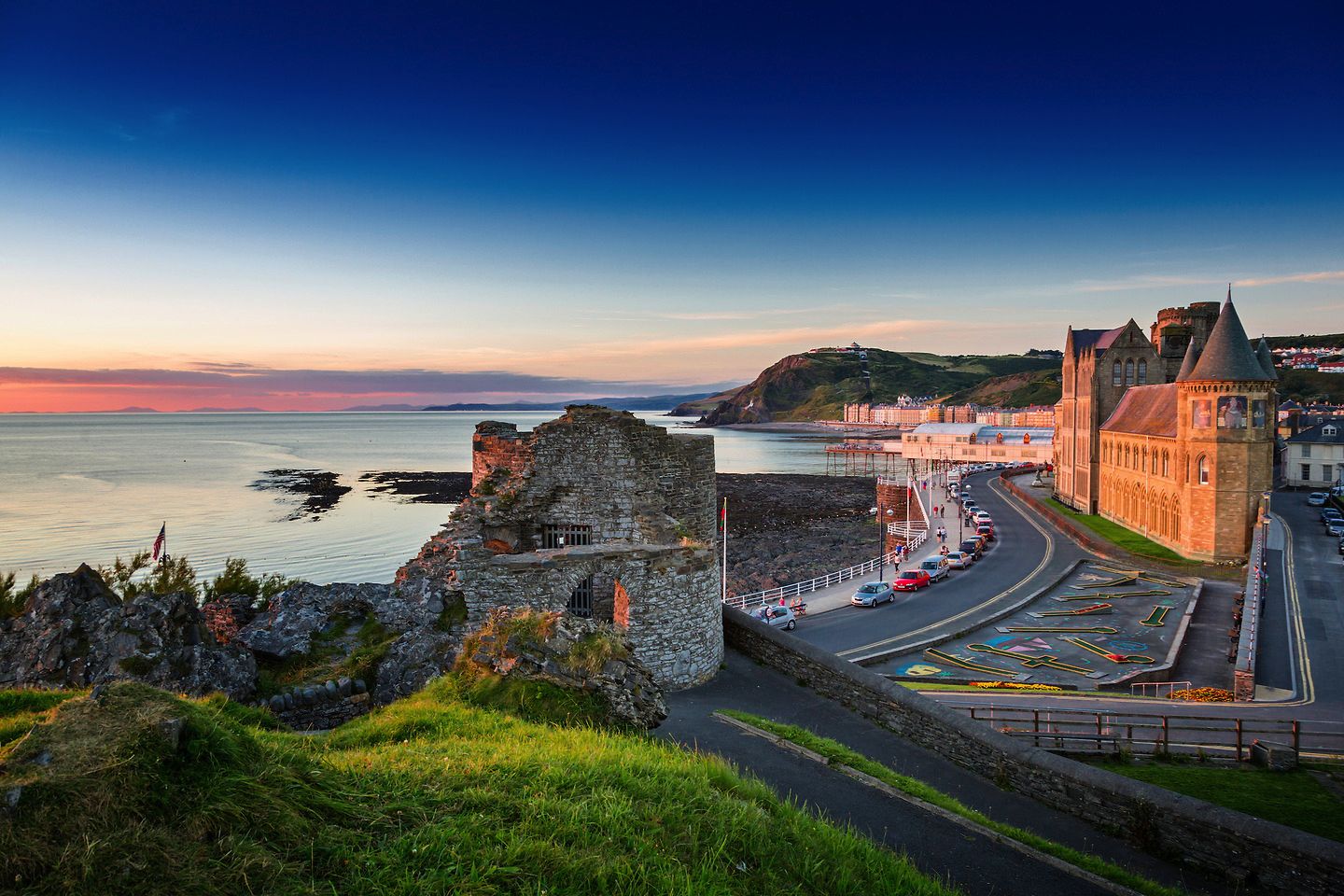 West Wales is a relatively rural region of the United Kingdom, with very little in terms of big cities and glimmering city lights. That being said, there's one town that should definitely be on your radar – Aberystwyth. Take a tour of the National Library of Wales, ramble up Constitution Hill (or take the cliff railway) and walk the far-stretching promenade.
Oh… and of course, not forgetting a night out in the Town's infamous night club, Pier Pressure (on the pier) – where you'll dance the night away over the sea itself!  
Thinking of visiting Wales? See our complete guide to what you should see, right here.
3.) Take the steam train to Devil's Bridge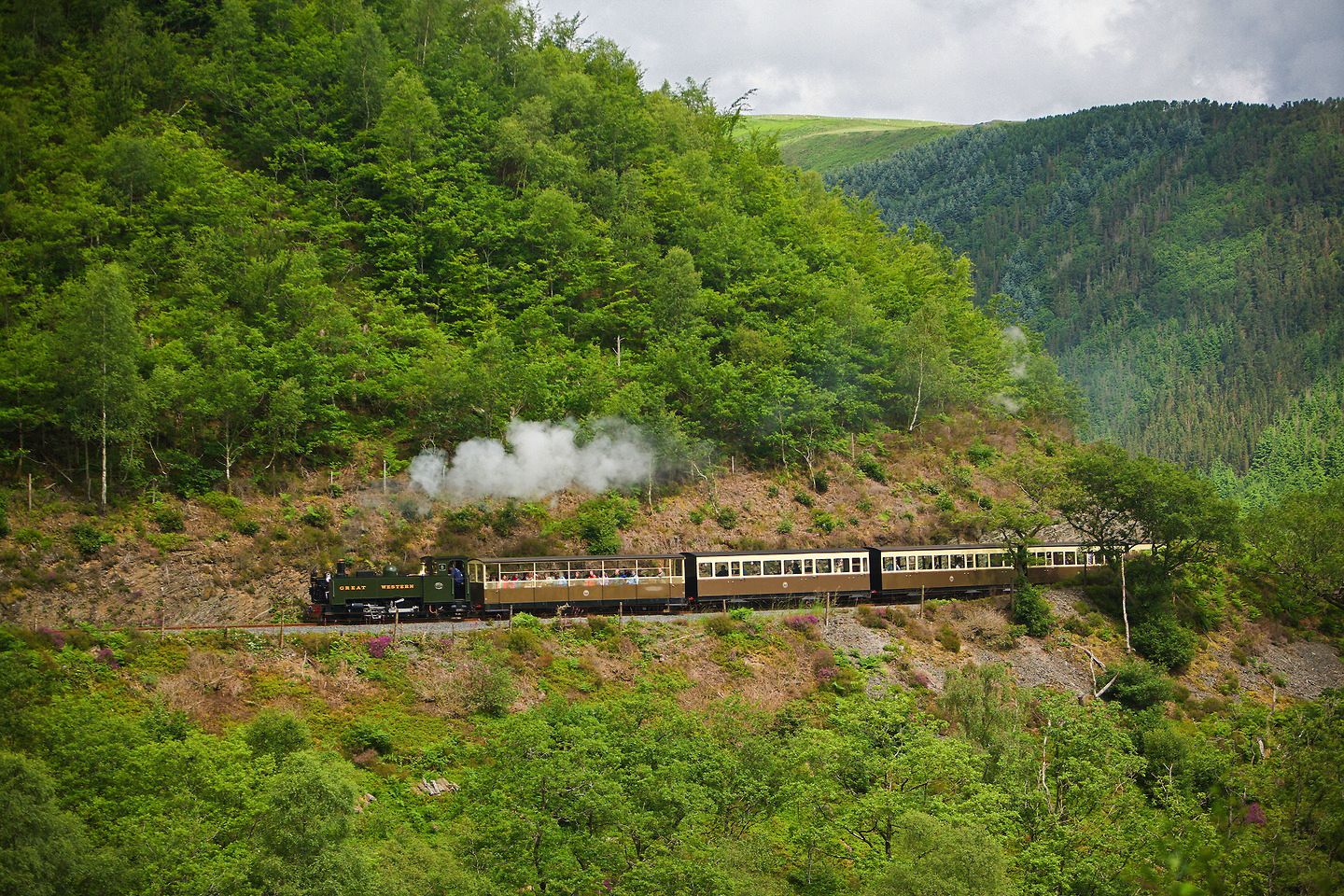 Direct from Aberystwyth take the steam train that departs almost every day in the summer for the glistening waterfalls of Devil's Bridge. Take in the beauty of the west Wales valleys whilst the train slowly climbs the edges of this gorgeous region. Once in Devil's Bridge, make sure to take a ramble in and around the Waterfalls that are much less devilish than you might think!
Once in Devil's Bridge, make sure to take a ramble in and around the Waterfalls that are much less devilish than you might think!
4.) Ride the Cambrian Coastal Route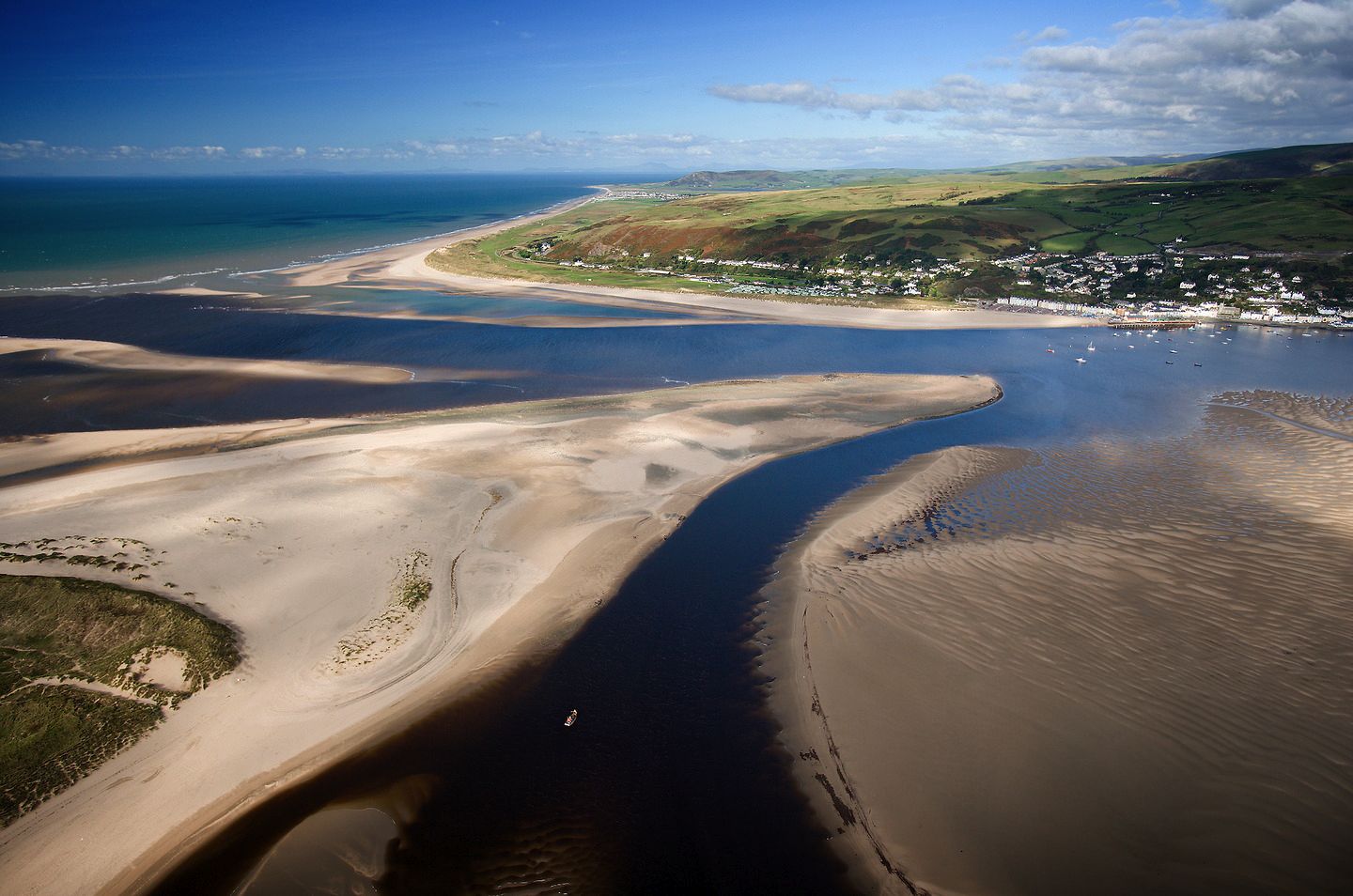 One of the best ways to see the north-west of Wales is to explore the coastline by train. Take the train from Machynlleth (the ancient Capital of Wales, pronounced, mack-un-thhh-leth) and discover the historic fishing villages of Aberdyfi, the impressive castles that are a stone's throw from the shores and the landforms of the Cambrian coastline that date back millions of years.
5.) Try some Welsh cuisine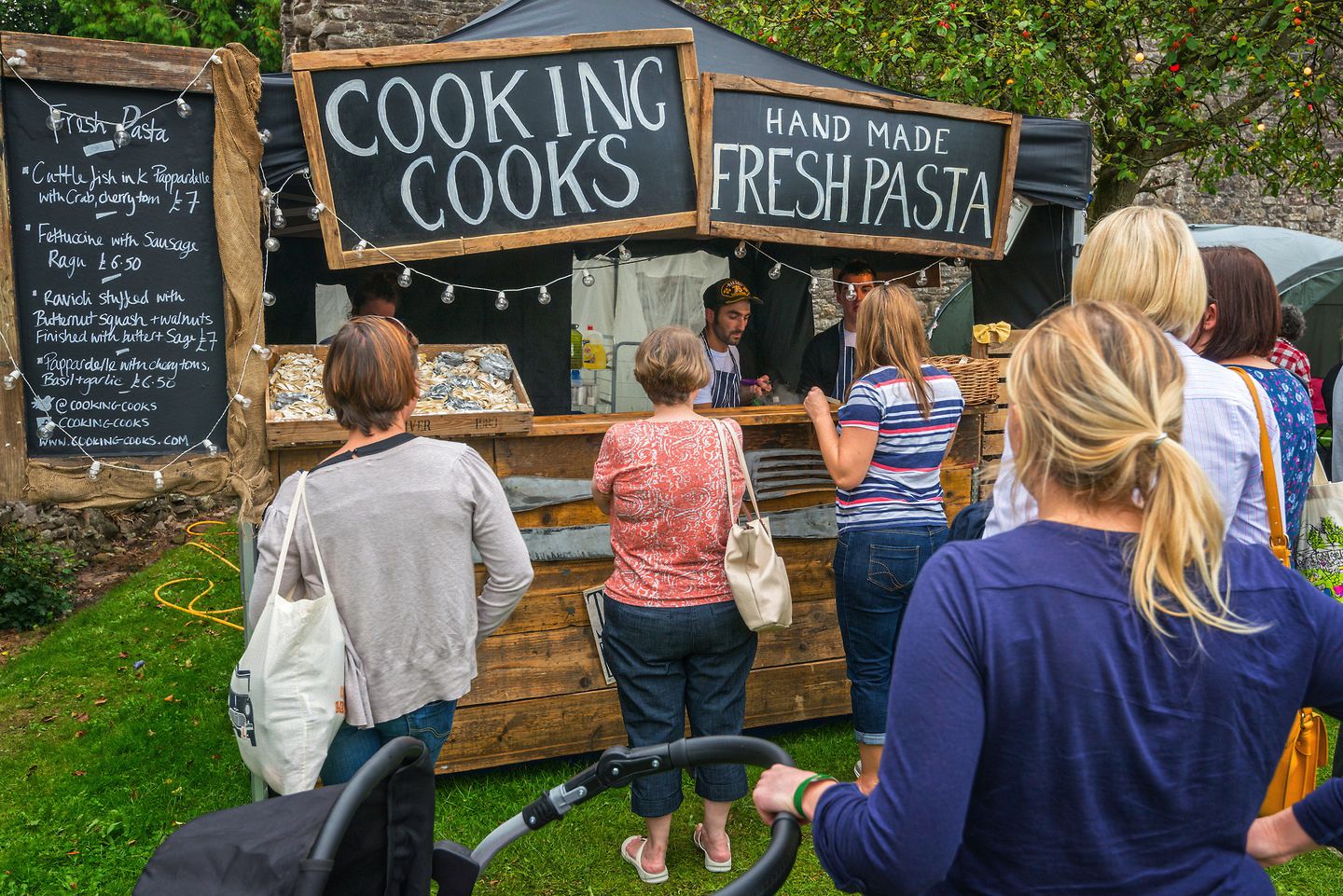 Wales has a great deal of delicious food to try but here are a few favourites that I think you have to try on your visit. Welsh cakes are a must! These flat cakes are baked on a griddle and filled with currents which I could eat all day! Grab yourself a cup of tea, a freshly baked Welsh cake and I guarantee you'll fall in love (or at least your tummy will).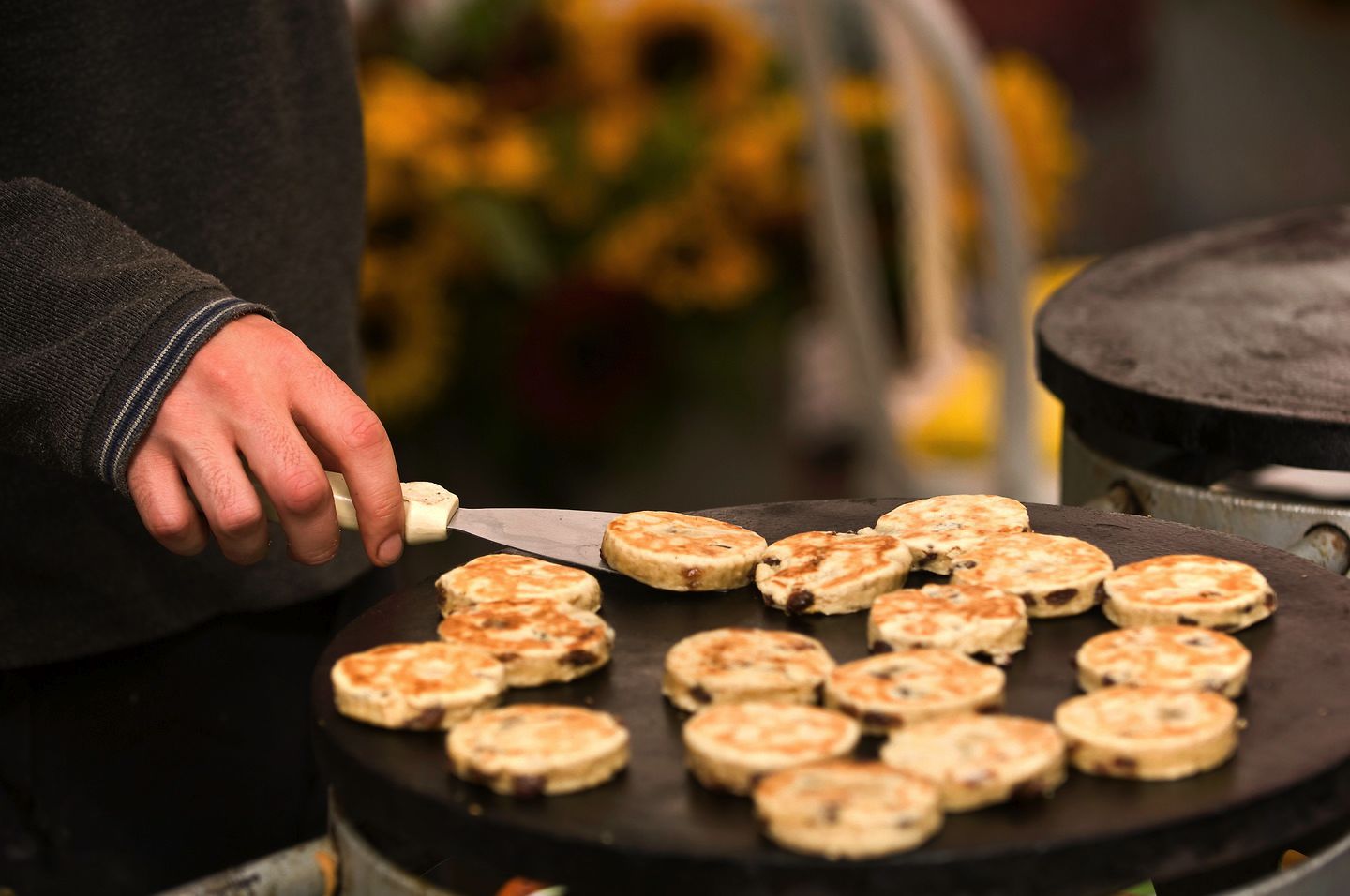 If Welsh cakes aren't your thing, maybe try bara brith – a fruit loaf with lashings of salted butter, Welsh rarebit – a little like cheese on toast, or even a big bowl of piping hot cawl – a lamb based broth that is filled with seasonal vegetables and plenty of leeks. All perfect on a cold winters day! 
6.) Hike Up Snowdon 🏔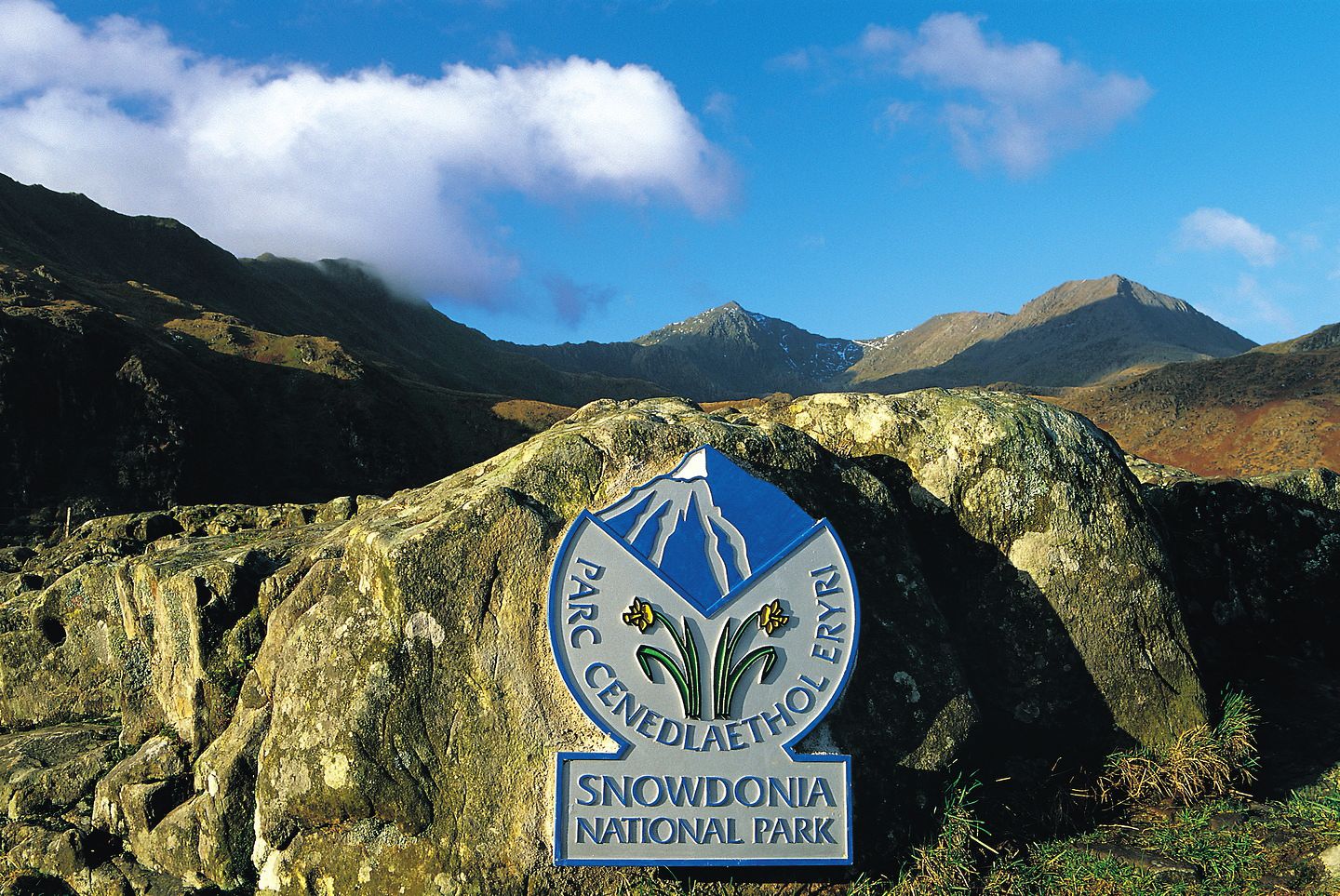 Snowdonia National Park stretches for quite some distance in the north-west of Wales, encompassing the highest mountain in Wales and England, Snowdonia. Grab your hiking boots, plan your trip and enjoy the stunning views from the top. If you're an experienced hiker, you'll find the hike up Snowdon pretty enjoyable, on the other hand, if you're a novice (like me) you may well want to take it slow with lots of little breaks for water and a cheeky chocolate (or two)… for the energy of course! Ha! 🍫
7.) Explore Portmeirion
If you've ever seen Portmeirion, you'll quickly realise why I said you should visit. This gorgeous Italian village is nestled on the north-west coast of Wales and is perfect to see a unique a different perspective of Wales (or do I mean Italy?).
Think picturesque gardens, beautiful architecture and views across the beautiful Welsh cou🎣ntryside. It really is a lovely place. 💌
8.) Discover Tenby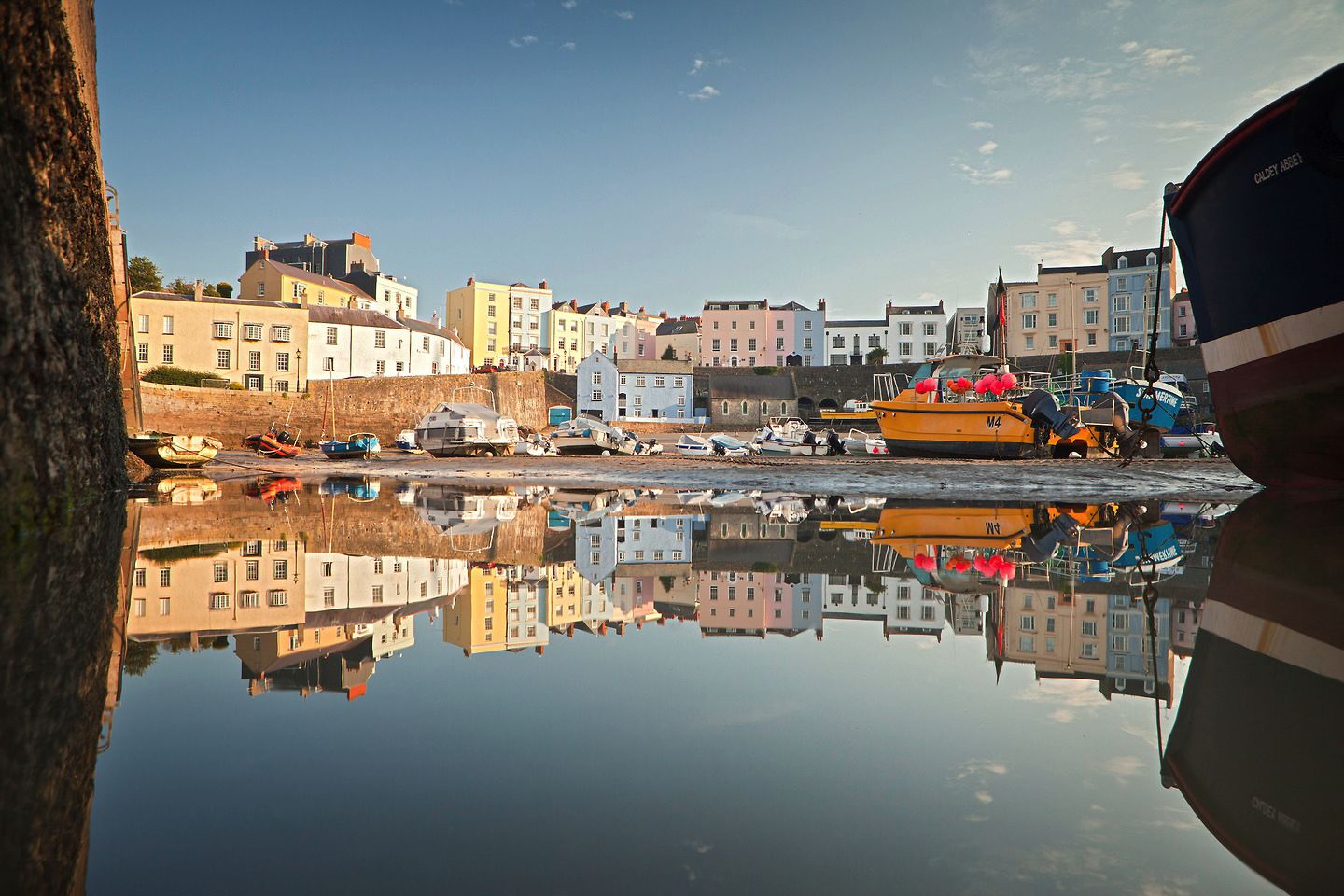 On the south-west coast of Wales, Tenby is a small fishing village 🎣 which is becoming increasingly popular with visitors to Wales. Already a firm favourite for us Welsh Folk to spend a relaxing Sunday, Tenby is just beautiful to explore. Wander around the cobbled streets, enjoy the town's sandy beaches and even take a trip over to Caldey Island, one of the last remaining island monasteries in the whole of the UK.
9.) Try Learning some Welsh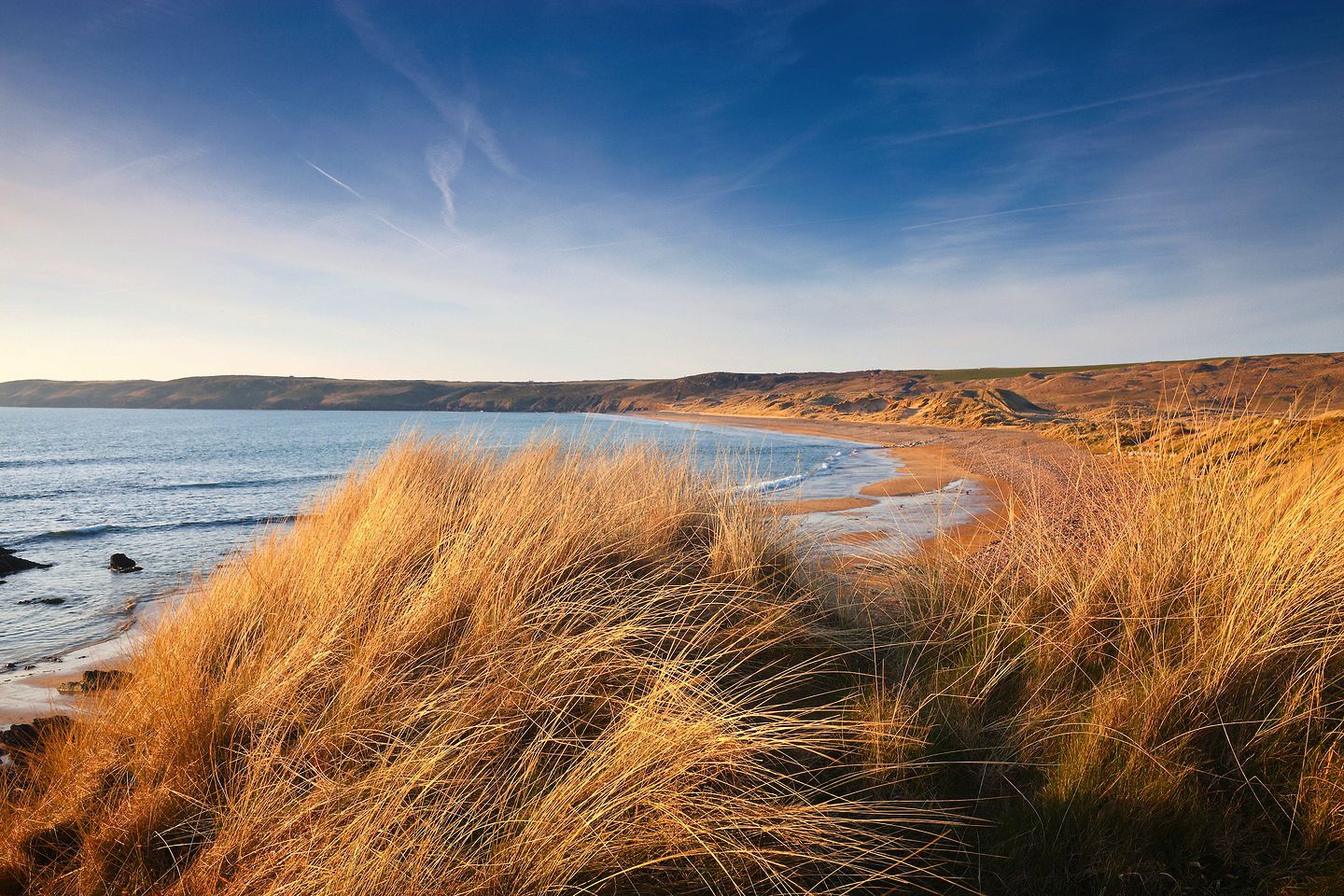 Now, this has to be done – no excuses! 🙊  To a non-Welsh speaker, our language can sound very different and a little peculiar. Although almost all of the population speak English as well as Welsh, west Wales is a predominantly Welsh-speaking area, so I've included a few phrases to get you started:
"Bore da" (say: Boar ey da), which means "good morning. 🌅
"Iechyd da" (say: yaki dar) which loosely translates to "cheers" 🍻
"Hwyl fawr" (say: hue-el vawer) which means "goodbye" 👋
"Cariad" (say: car-e-add) which means "love" (you'll get lots of attention with this one) Ha! ❤️
⭐️ As with any of our posts, we're always happy to help with tips and advice on what you should see and do. ⭐️
---
---