Okay, before you come to a very quick conclusion, I LOVE Wales… and yes, I'm biased! 🤗
Before the twinkly lights of London beckoned, I was born and grew up in the beautiful country of Wales, in the United Kingdom. Since leaving my home country I have come to appreciate the culture, landscape, food and people so much more than I ever did when I lived there. Which in hindsight is a lesson I have learned about travelling generally; to always appreciate a place and moment for everything its worth.  I'm not sure if that appreciation or growing fondness is the same for everyone that leaves their home-country, but I certainly feel a much stronger sense of pride for my amazing homeland, Wales.
"There are lots of things to see in Wales"… which is translated in my Welsh language to, "Mae llawer o bethau i'w gweld ing Nghymru", or easily pronounced as, "my thlawer oh bethai ew gweld un gumreee"! It's a tongue twister I know – but give it a try, it's a great way exercise all those linguistic muscles you never knew you had 🙂 but I digress!
Before I carry on into an "introduction to Welsh class",  and sign you up to learning Welsh, I wanted to share some of the beautiful places to see, eat and do in my wonderful country.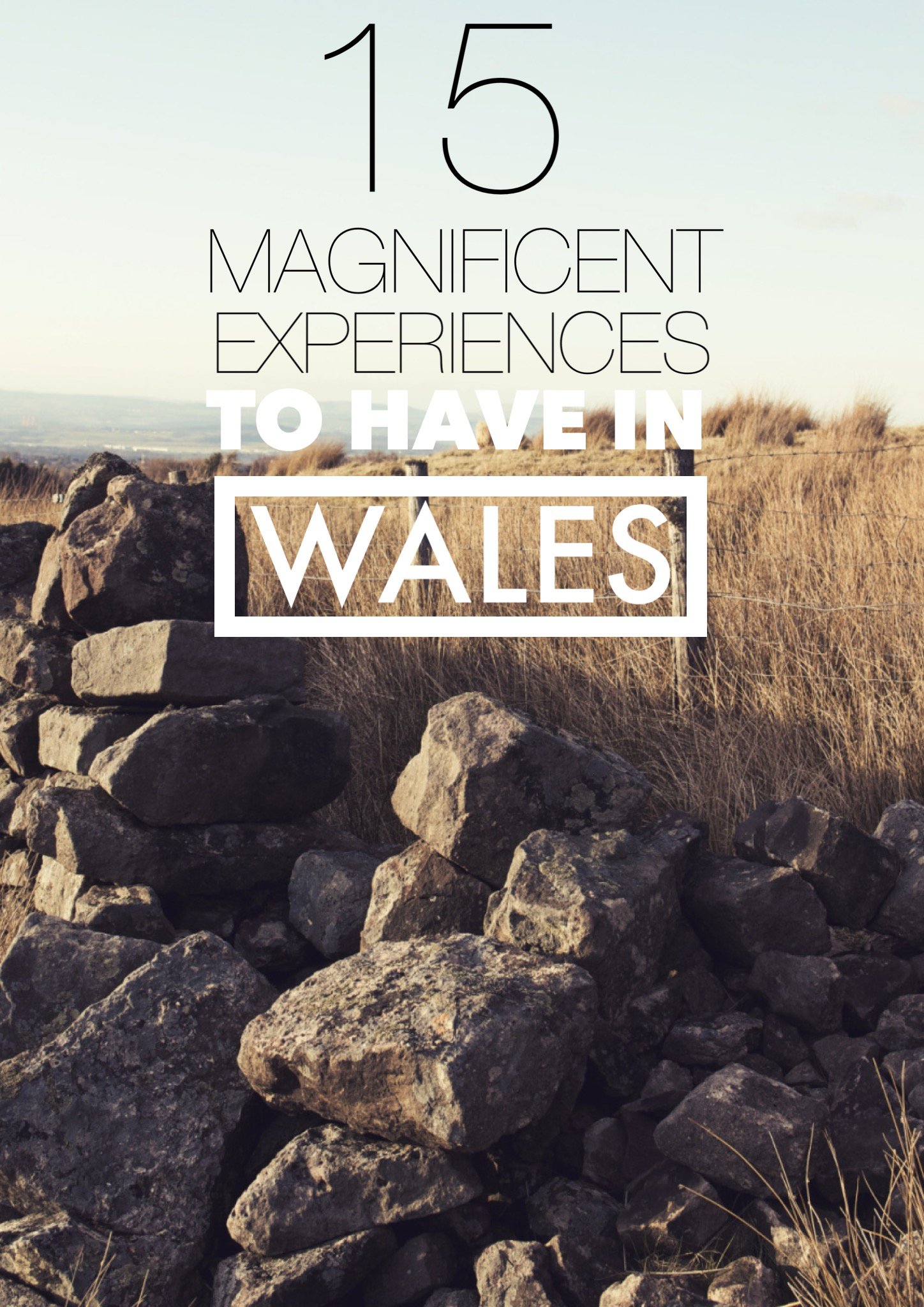 ---
1.) Discover Unspoilt Nature: Snowdonia National Park
Fondly called Eryri by many Welsh people close to Snowdonia, it is roughly translated as "the place of the eagles". How true this is. With almost 1000 square miles of unspoilt beauty, Snowdonia National Park houses the tallest mountain in all of England and Wales, while being home to some of the most endangered species of bird-of-prey, "red-kites" there are even breeding centres in the Dovey valley where you can see the kites in their natural habitat. If you are feeling extra energetic – why not take a day hike to the top of Snowdon and enjoy the vista of this most picturesque of views! Stunning! 
---
2.)  See Where The Prince Was Crowned: Caernarfon Castle 
Almost 1,000 years old, this is one of Wales' most impressive castles and protected by UNESCO. It was even used as the Royal venue for the investiture of Prince Charles as "The Prince of Wales" in 1969. Now, where's my crown… 😉
---
See and Read More about the Spectacular Castles To Visit In Wales
---
3.) Bellissimo! A piece of Italy in Wales. The unique village of Portmeirion
Nestled on the north-west coast of Wales, Portmeirion is a truly beautiful village… and no, your eyes are not deceiving you! The town doesn't look too much like other Welsh towns, for a very good reason. It was built to replicate the beauty of Italy within the tranquil landscape of Wales. It's a great place to spend a day, or even stay overnight! This village is also world-renowned for its pottery and designs, which are truly stunning.

---
4.) Live a Fairy-Tale for a Few Hours at Beaumaris Castle 
Wales has an abundance of castles, with Beaumaris Castle being one of my very favourite.
---
5.) Kayak with Puffins and Dolphins: Pembrokeshire National Park
Why not head on a energising coastal walk along the protection national coastal park in Pembrokeshire. On a sun-filled day, why not take a kayak into the bay? Just remember to keep your eyes wide-open for; seals, dolphins and puffins that frequent Skomer Island. 
---
6.) Eat and See Like a Fisherman in Tenby 
Visit this quaint fishing village. Take in the colourful houses and picturesque charm of the town. One little bit of interesting information; most sea-side towns in Wales are saturated with a range of colourful houses. It was a way that wives would remind fishermen, that had stayed at sea for many weeks, which house their family lived in! As if they would have ever forgotten! 🙂
---
7.) Explore Pagan History
One thing that I love doing most in Wales is to go exploring. There is always an opportunity to head off the main roads and into the smaller villages on our rugged coastline. I was fortunate to find this very old Christian church in the middle of nowhere and close to a hamlet called, Tresaith. Legend has it that 7 Irish sister sailed across the Irish Sea to the coastline of Wales and set up home for their family to get away from their evil father! :-/ This particular church is so old that it dates back to Pagan times, with the grounds being circular to avoid any evil spirits from ever entering.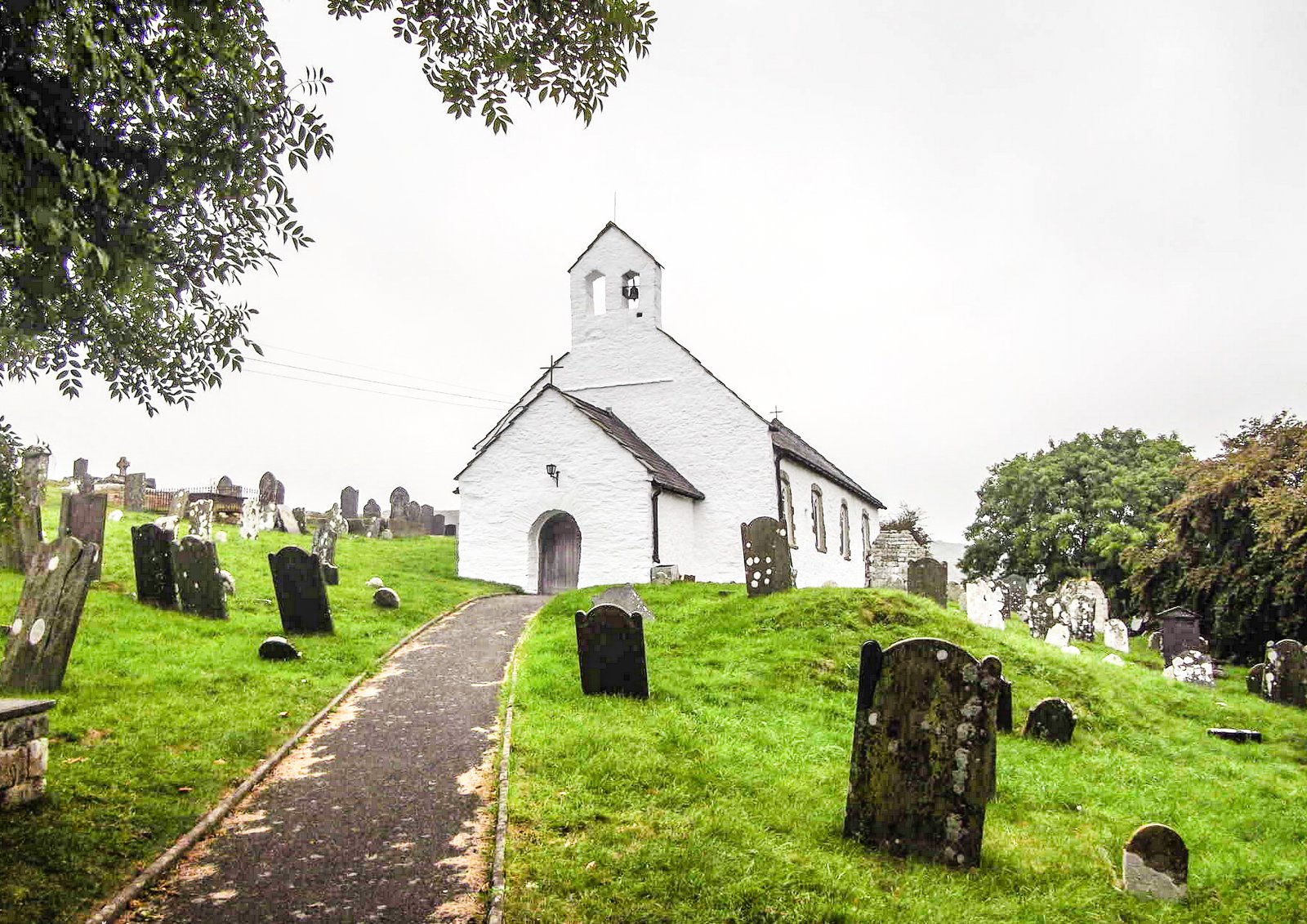 ---
Read and See More On Tresaith And It's Beautiful Beach
---
8.) Visit A Traditional Sea-Side Town: Aberystwyth
Head to the sea-side town of Aberystwyth to experience a truly Welsh seaside town. Head for a morning walk across the promenade, take the cliff railway up Constitution Hill and visit the pier for some an evening of fun! 
---
9.) Avoid The Devil??? Devils Bridge 
It's not quite as scary as it sounds, I promise! Devils Bridge is a very small village in the hills of west Wales, with no devil in sight! The most famous residents of this village are most definitely the waterfalls. Head here by steam train directly from Aberystwyth to witness the natural beauty of this area. Just remember to take some comfy walking shoes! 
---
10,) Take Part in a Bog snorkelling Competition!
Somehow, this eccentric sport has become famous for its competitiveness and uniqueness! Bog Snorkelling is exactly what it sounds! Grab your bathing suit, and mask and snorkel through some muddy bogs! It's a unique Welsh tradition that you will either love or hate! Which are you?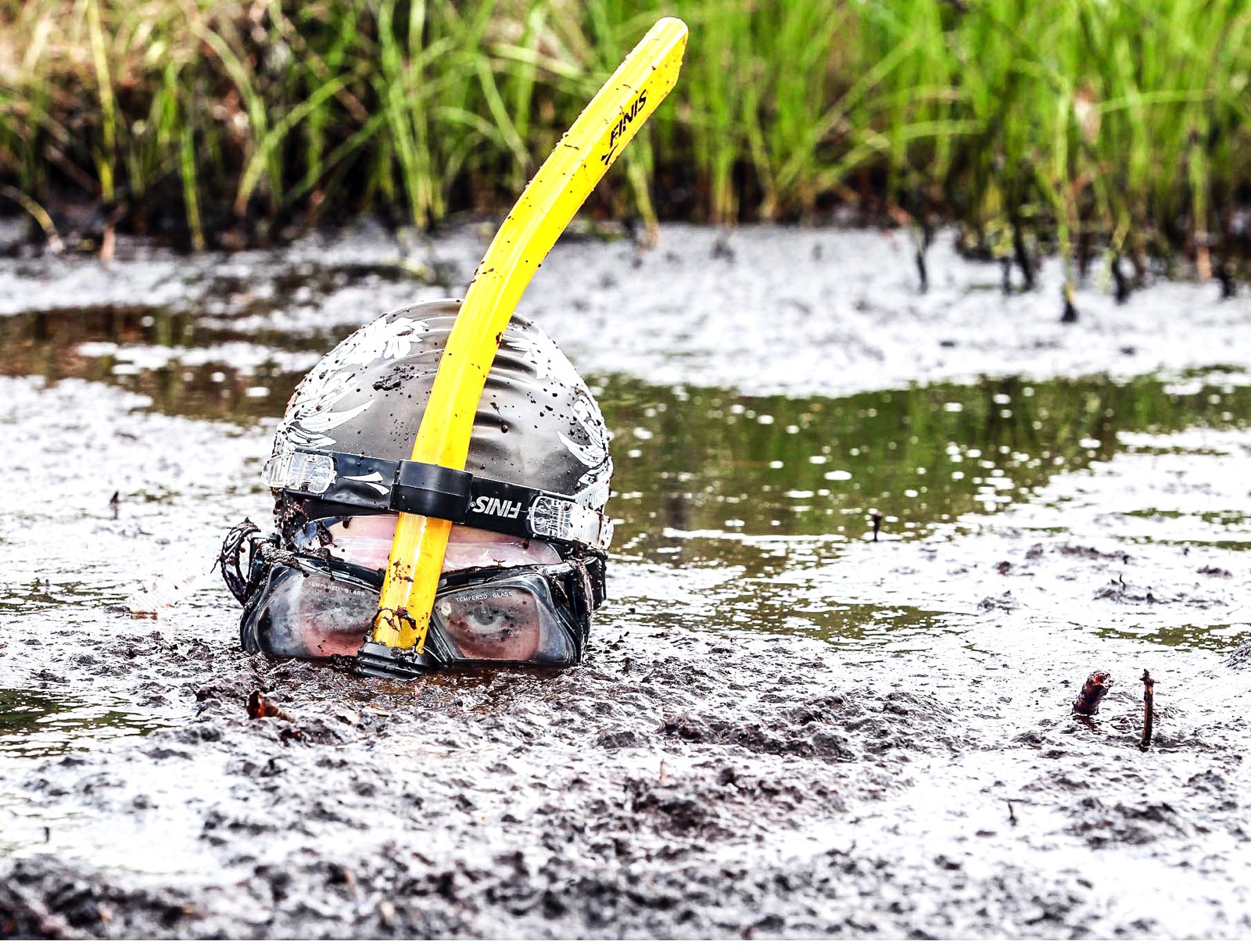 ---
11.) Experience Culture in One Beautiful Place: The Urdd National Eisteddfod
The Eisteddfod is an annual Welsh-language festival that celebrates the very best of Welsh literature, music and performances that make Wales great! Imagine it as a cross between Glastonbury and The Olympics… just much more Welsh! 🙂
---
12.)  Watch The Game of Kings 
Okay, unlike most countries in the World, Football is not the sport of choice in Wales! Rugby is the national sporting game and Welsh people are very proud of their national team! So if you like your sports, or if you're travelling with someone that does – why not book a ticket at the 82,000 seater Rugby stadium in the heart of the capital city, Cardiff? It's a great atmosphere and a perfect way to see what all the fuss is about! 
---
13.) Become a Bookworm! The Hay Festival of Literature & Arts 
Described by Bill Clinton in 2001 as "The Woodstock of the mind" – this festival has become one of the world most renowned literary festivals – situated in Hay-On-Wye – nestle in for the long-haul and take a few books to sit back and relax with! 
---
14.) Sing Your Way to Wales: Hear a Male Voice Choir
Male Voice Choirs are said to be the sound of the nation and a cultural past time that has been past down through generations. There are many ways to see a choir, but one of the most impressive venues is the Millennium Centre in Cardiff Bay.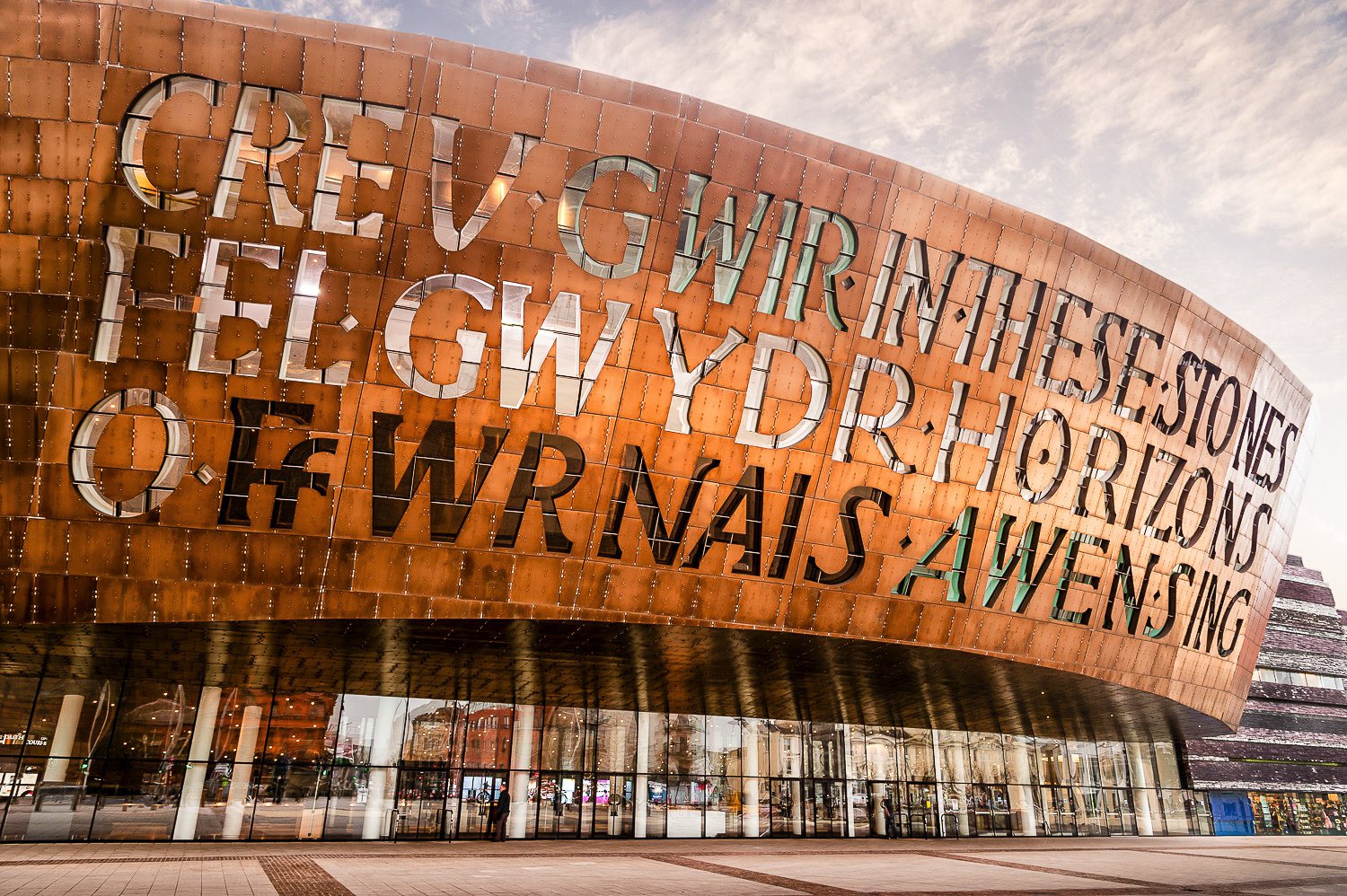 Image via
---
15.) Find Your True Love
Many countries have various love-traditions, with Wales being of no exception. One of the nicest is giving an intricately (hand-carved) love spoon to a love interest. Dating back hundreds of years, people would carve and present their spoons with the hope of spending their life with their chosen partner! How lovely! 
---
---
---