Florence is one of those cities that most of us want to experience at least once (but most likely hundreds of times)! Up there with the the likes of Venice, New York and Barcelona – it really does deserve its place as one of the best cities to explore in the world. After all, who could say no to mountains of gelato, stunning views and more history than you can shake a stick at!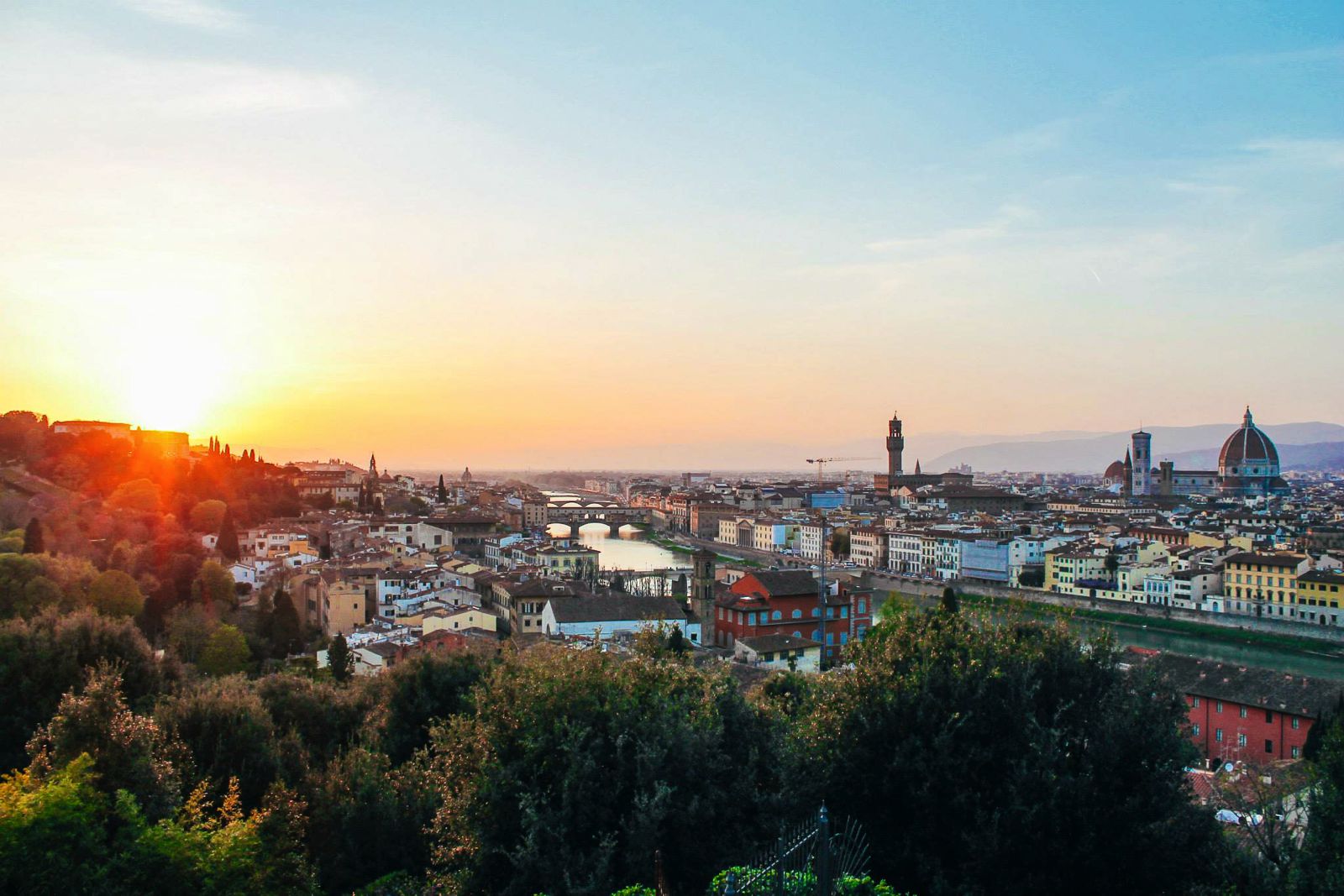 The thing with Florence is that there's so much to see, do and eat here but if you're visiting for a short period of time (say a weekend), then it's gonna be tricky hard to see them all. The last thing you want your holiday to Florence to become is a stressful, seemingly-endless search for sights to see. There's wine to be drunk after all and bucket-loads of gelato to be eaten.
To that end, we've put together the top experiences you need to have in one of our favourite cities!
1.) Eat half a cow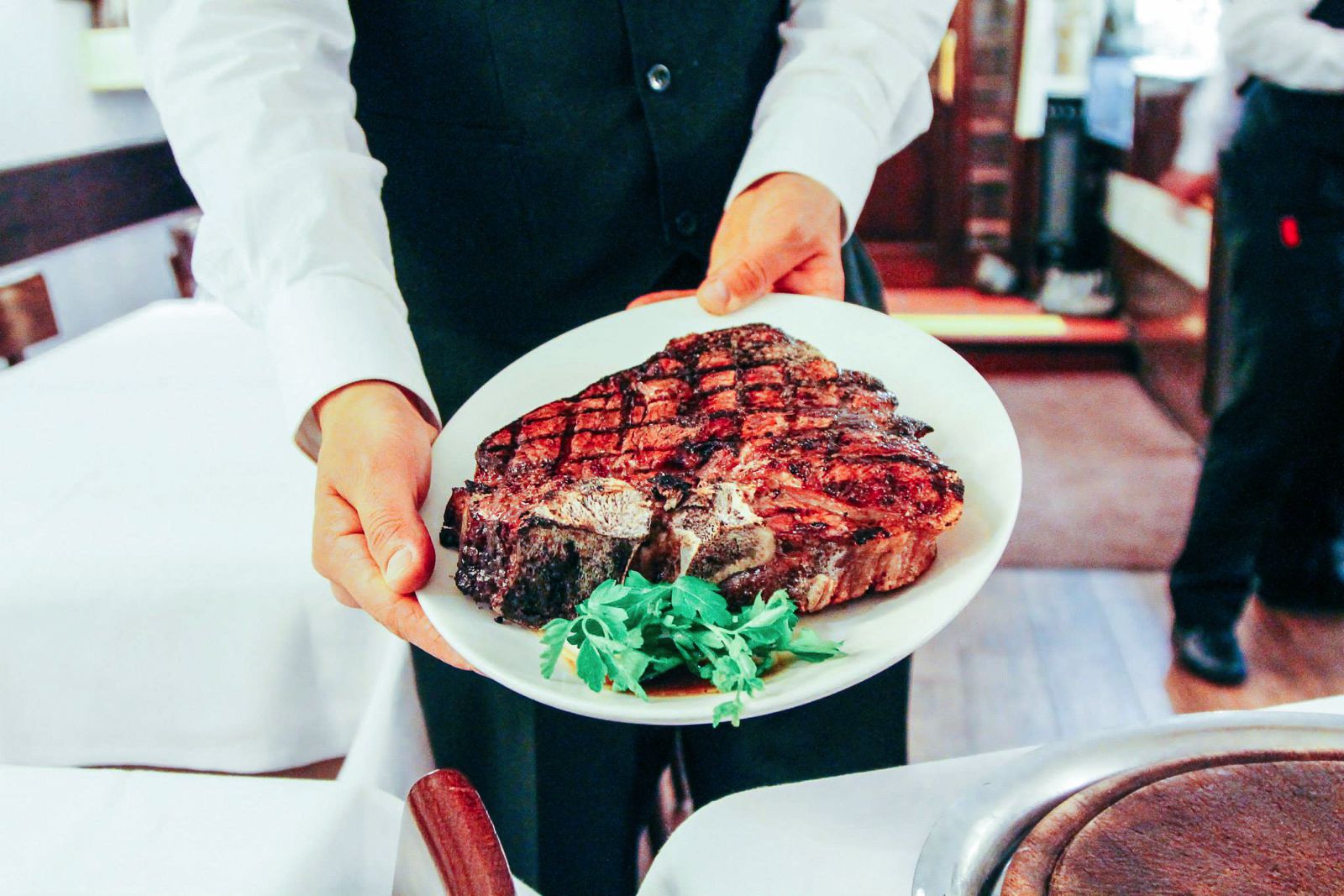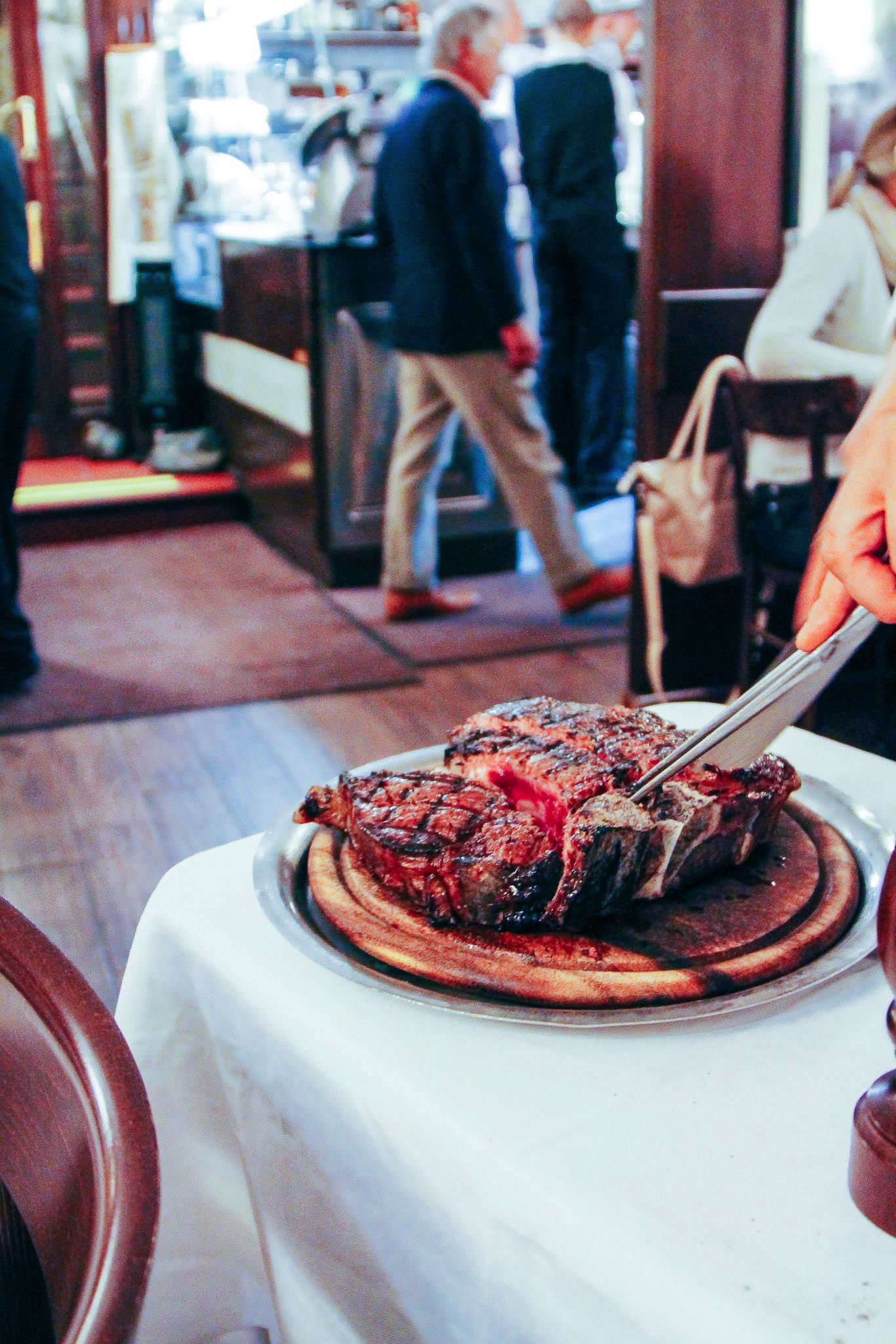 No first time visit to Florence can be completed without devouring a steak florentine, or at least trying to! Head to Bucca Mario where you'll be whisked away into a world of meat, meat and lots more MEAT!
If you're a vegetarian, you might want to skip this one! 😉
Top tip: Skip the first course. There's no way you'll be able to get through a steak florentine and eat a first course at the same sitting! (We tried twice and failed miserably both times).
2.) Stroll across Ponte Vecchio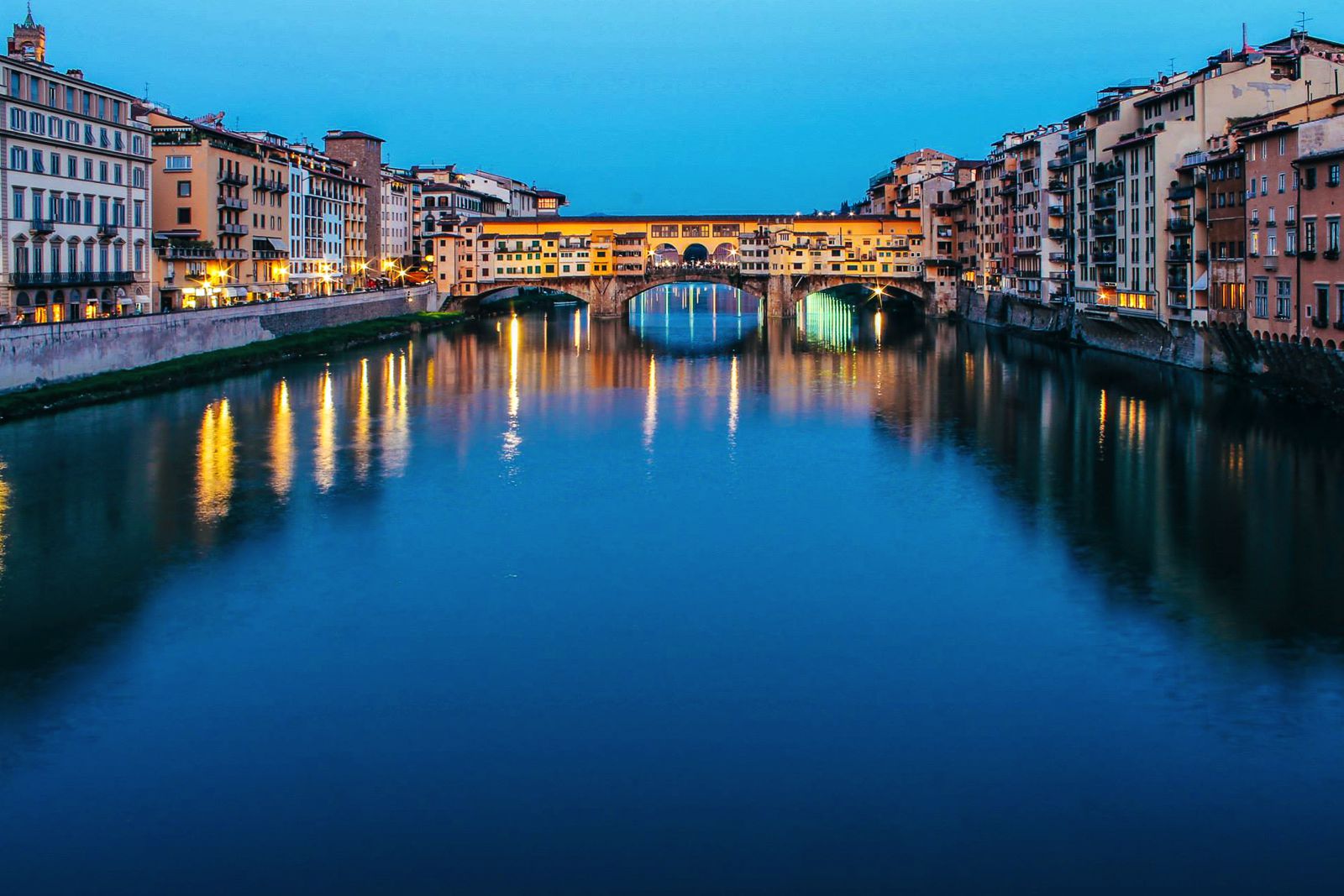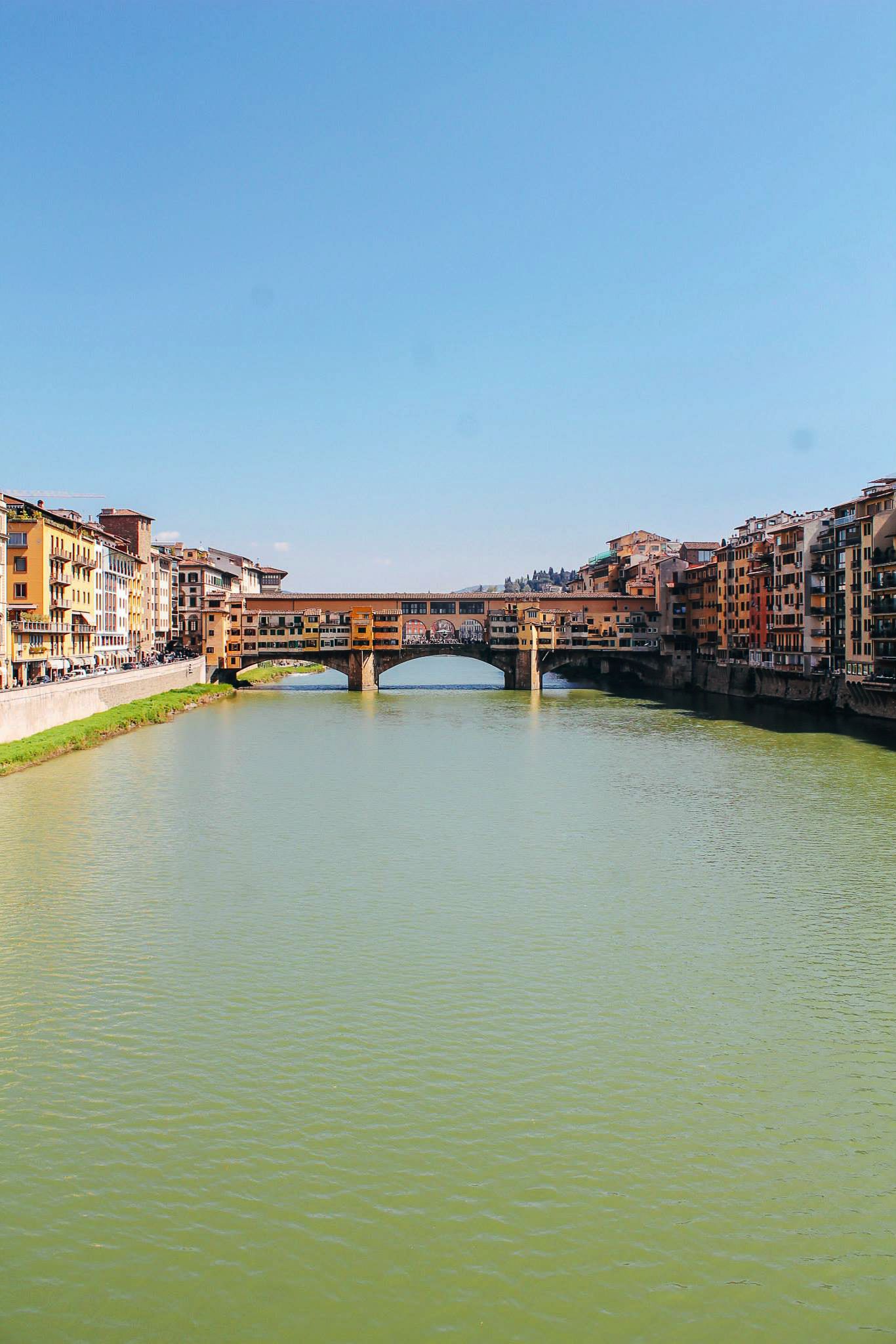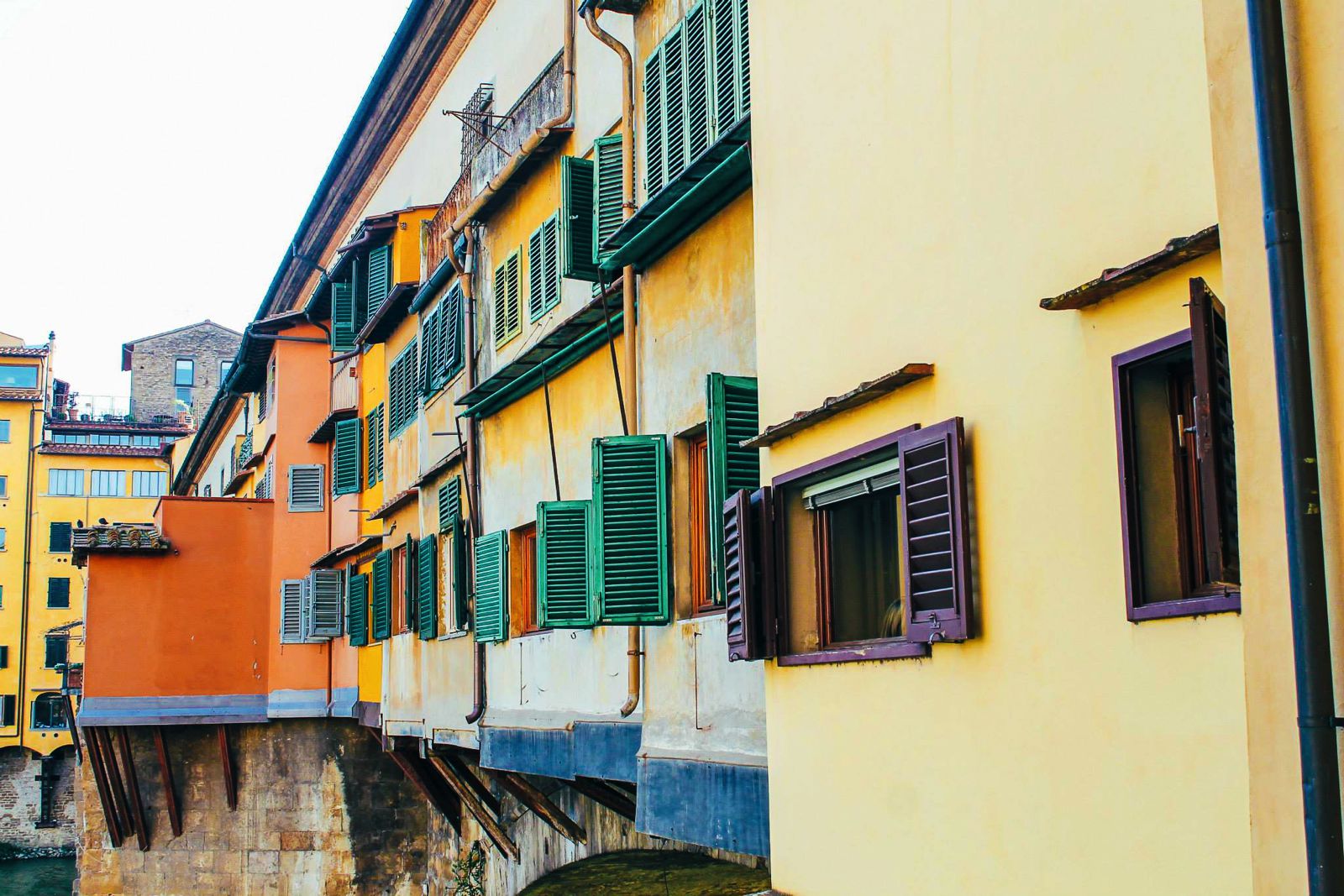 This unique bridge is one of the oldest in Florence. Take a wander across and enjoy the little jewellery houses that line its sides. Expect big crowds by mid-day/evening, so head here after breakfast for a little more breathing space.
Top tip: To get the best views of Ponte Vecchio, walk around 200 metres to the adjacent bridge where you'll have a perfect vantage point.
3.) Dine Like a Tuscan!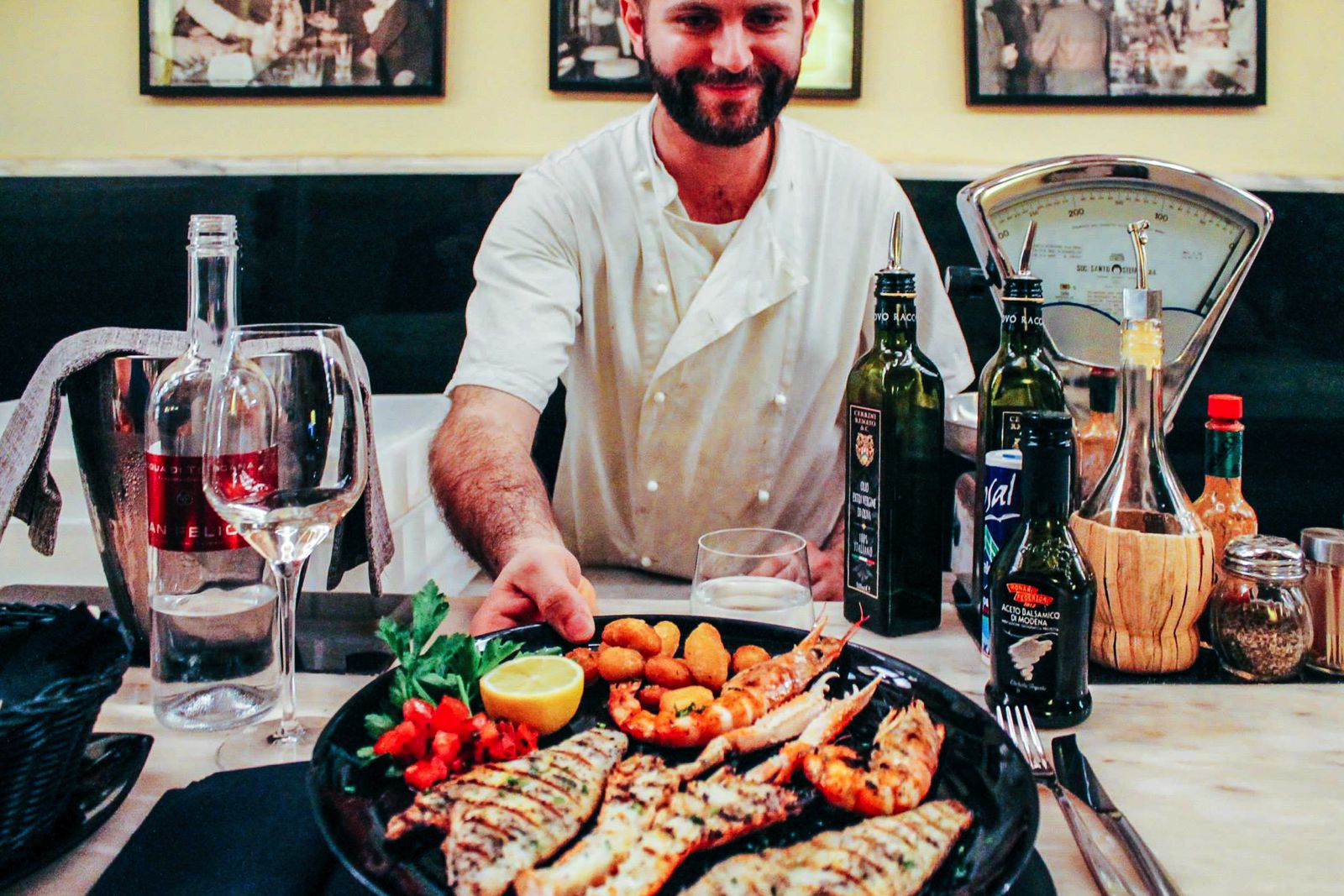 Head to one of the thousands of local restaurants and eat till your heart's content! One great place is La Bussola, an intimate pizzeria and seafood restaurant where you can actually sit with the chef cooking right in front of you. You can't get more intimate than that!
Top tip: These guys know their wine, ask for a local recommendation, they'll sort you out good! 🙂
4.) Spot a staute or two in Piazza della Signoria!
You'll notice that Florence has LOTS of statues that you'll want to snap, admire and ogle at! Head within the Piazza della Signoria for some of the prettiest and gruesome in all of Florence!
Top tip: Look out for the almost 500 year old Fountain of Neptune.
5.) Admire Giotto's Campanile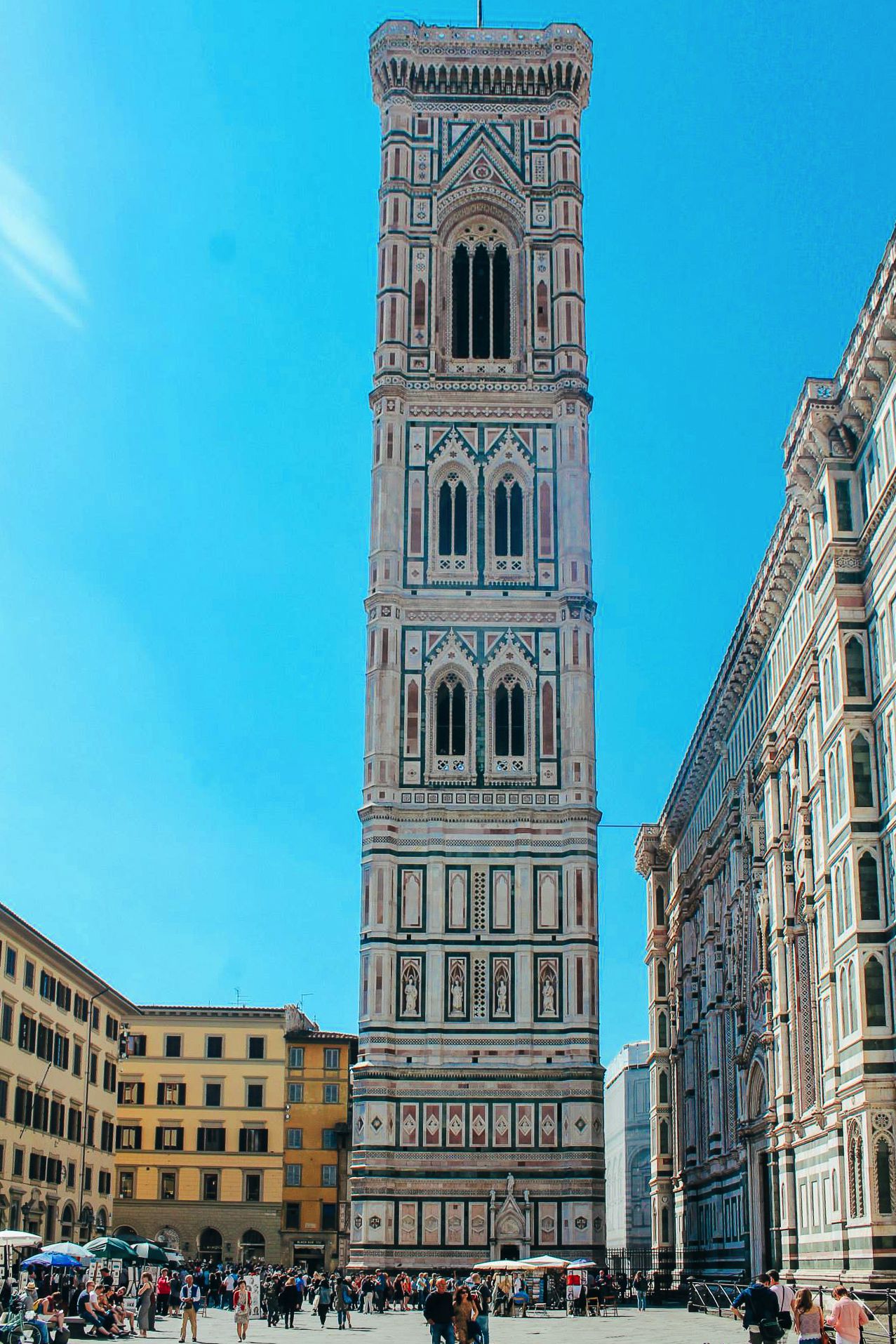 Take a wander around (and inside) Giotto's Campanile that has stood in Florence for many hundreds of years. The tower itself is situated right next to the Florence Cathedral and only a stones throw from the bustling Piazza della Signoria.
Top tip: Keep a lookout for the hexagon panels around the base, it tells the story of mankind through the ages!
6.) Watch the sunset at Piazzale Michelangelo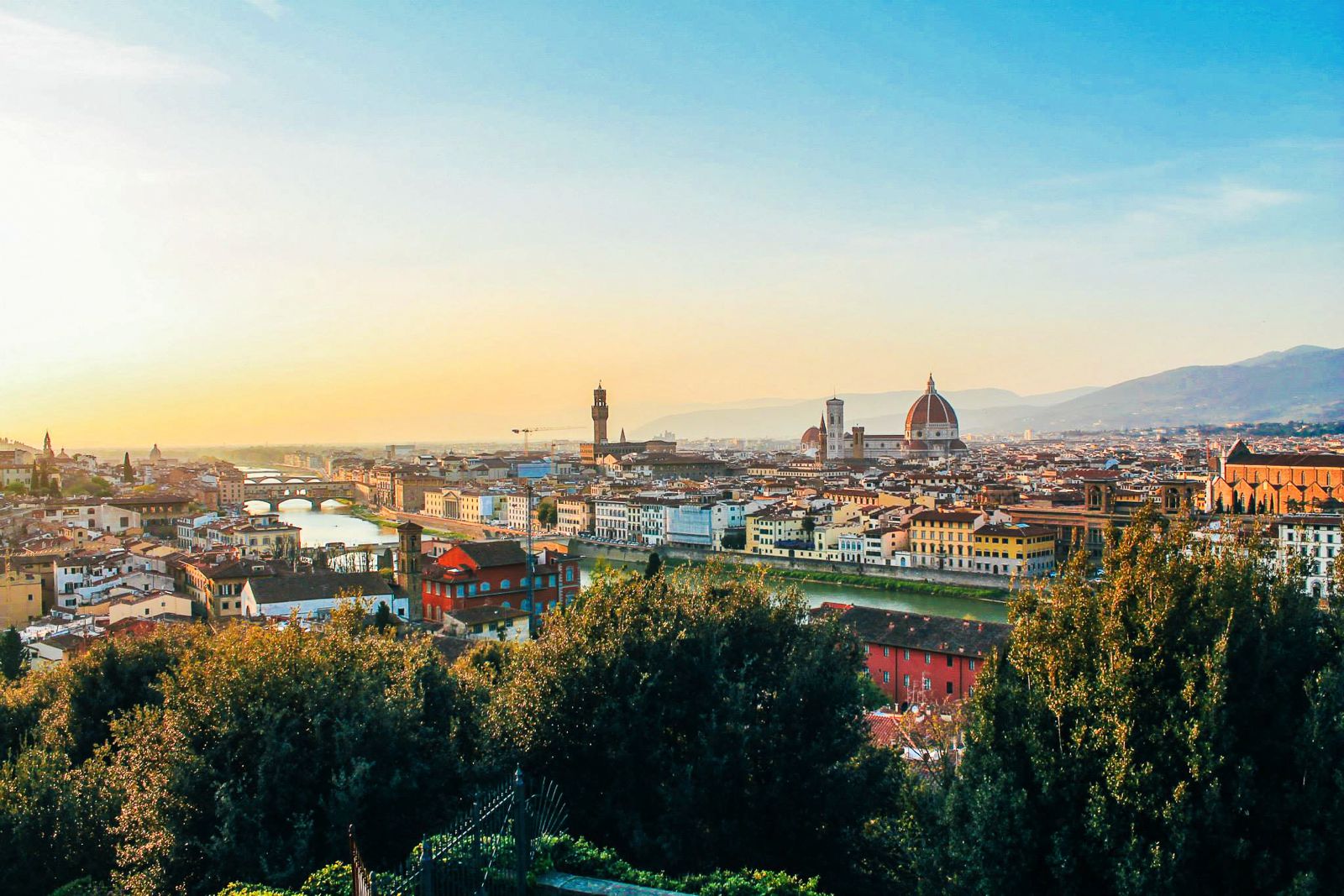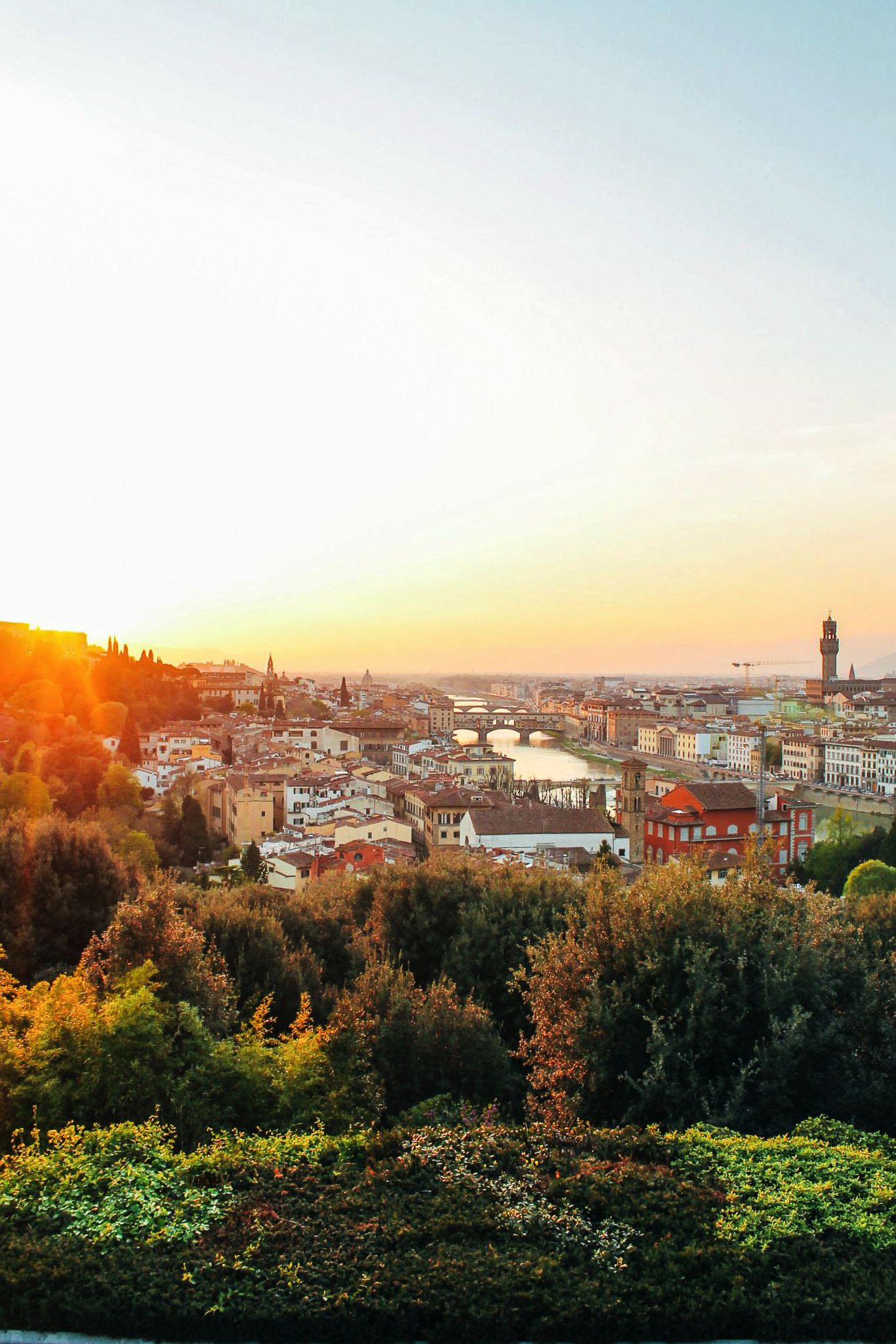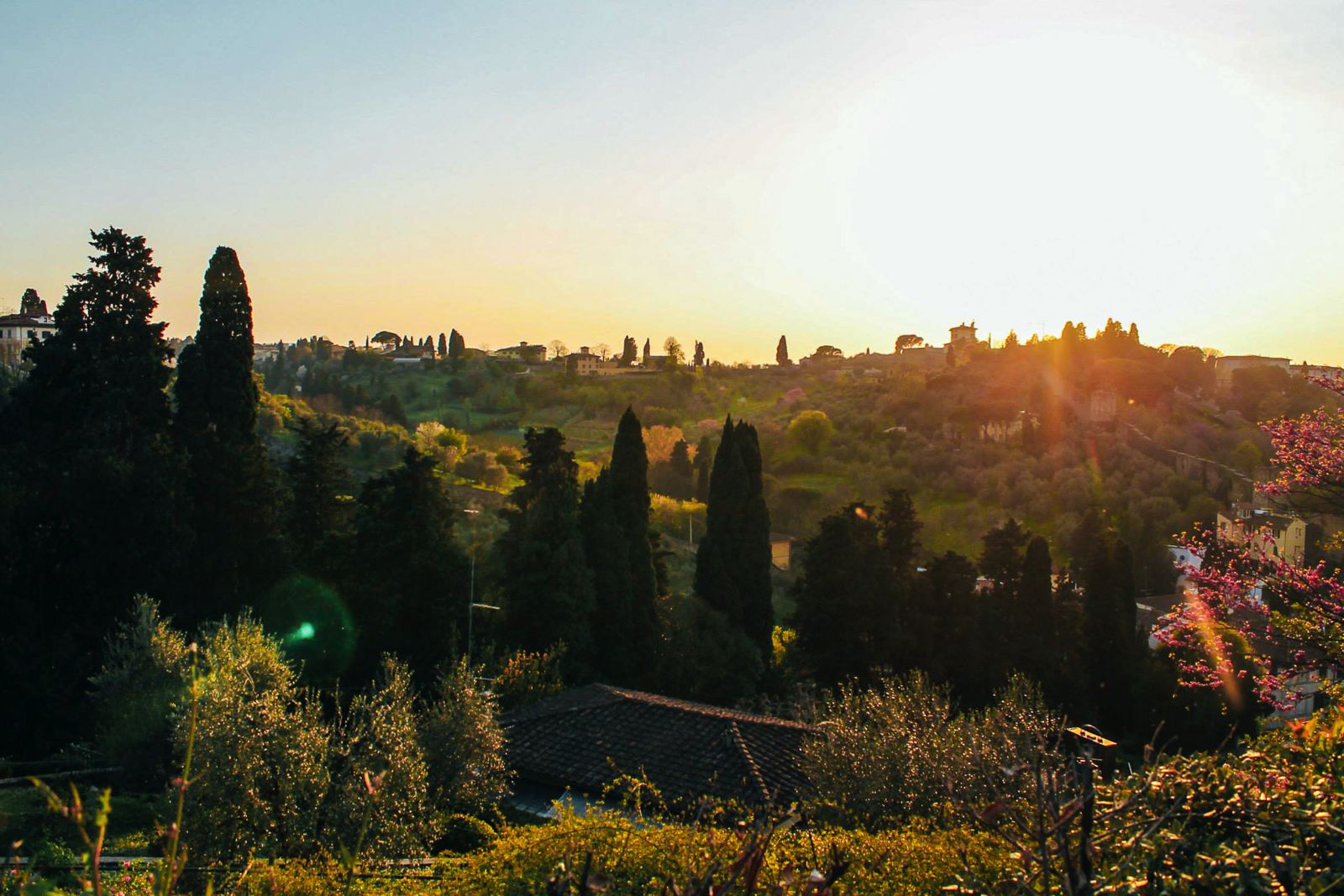 Piazzale Michelangelo has to be one of the best places in Tuscany to watch the sunset. Visit around an hour before sun down as the area fills up quite quickly just before sunset and choose your spot wisely!
Top tip: Take some water on a summers day, the stroll to the top will leave you parched!
7.) Sleep in style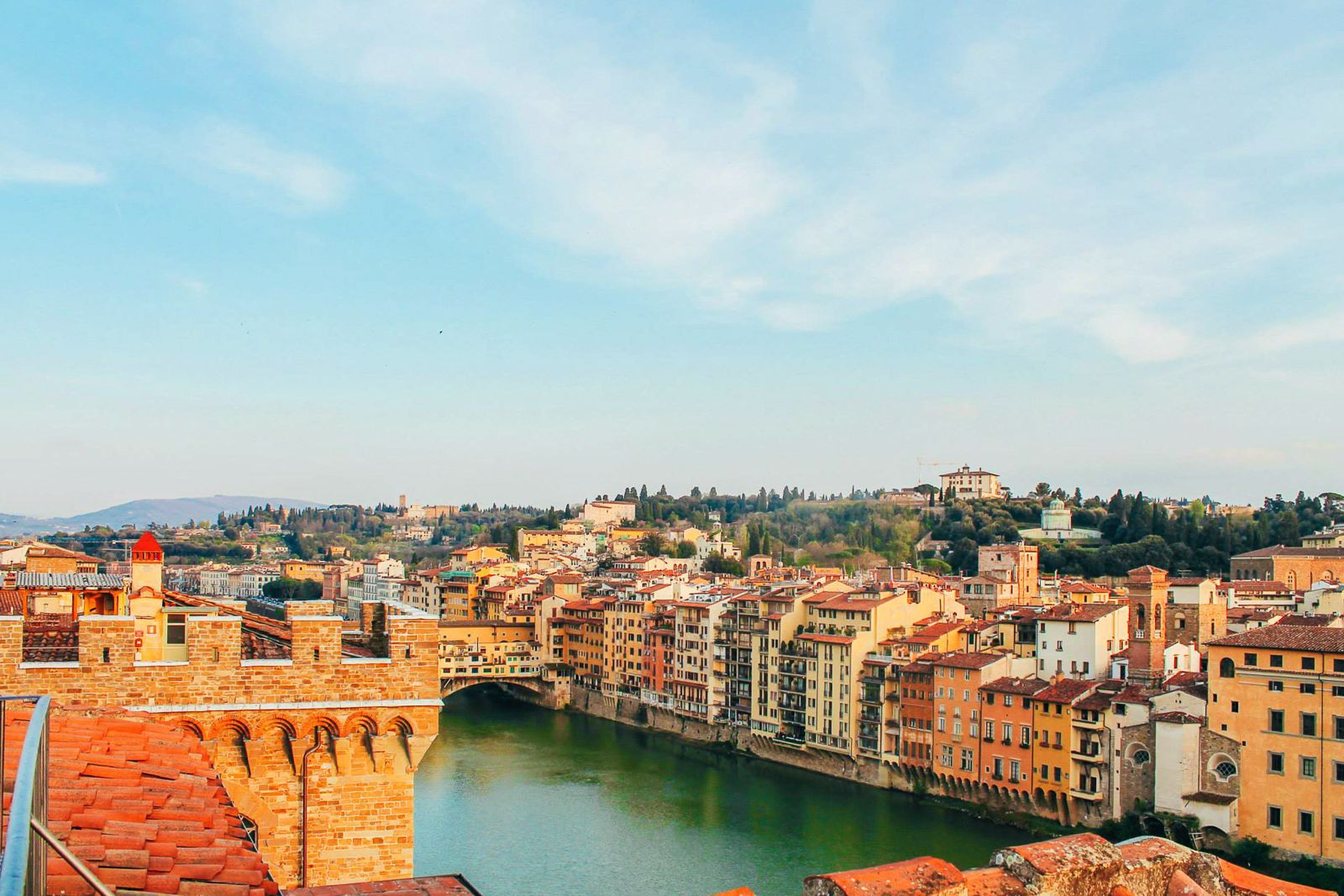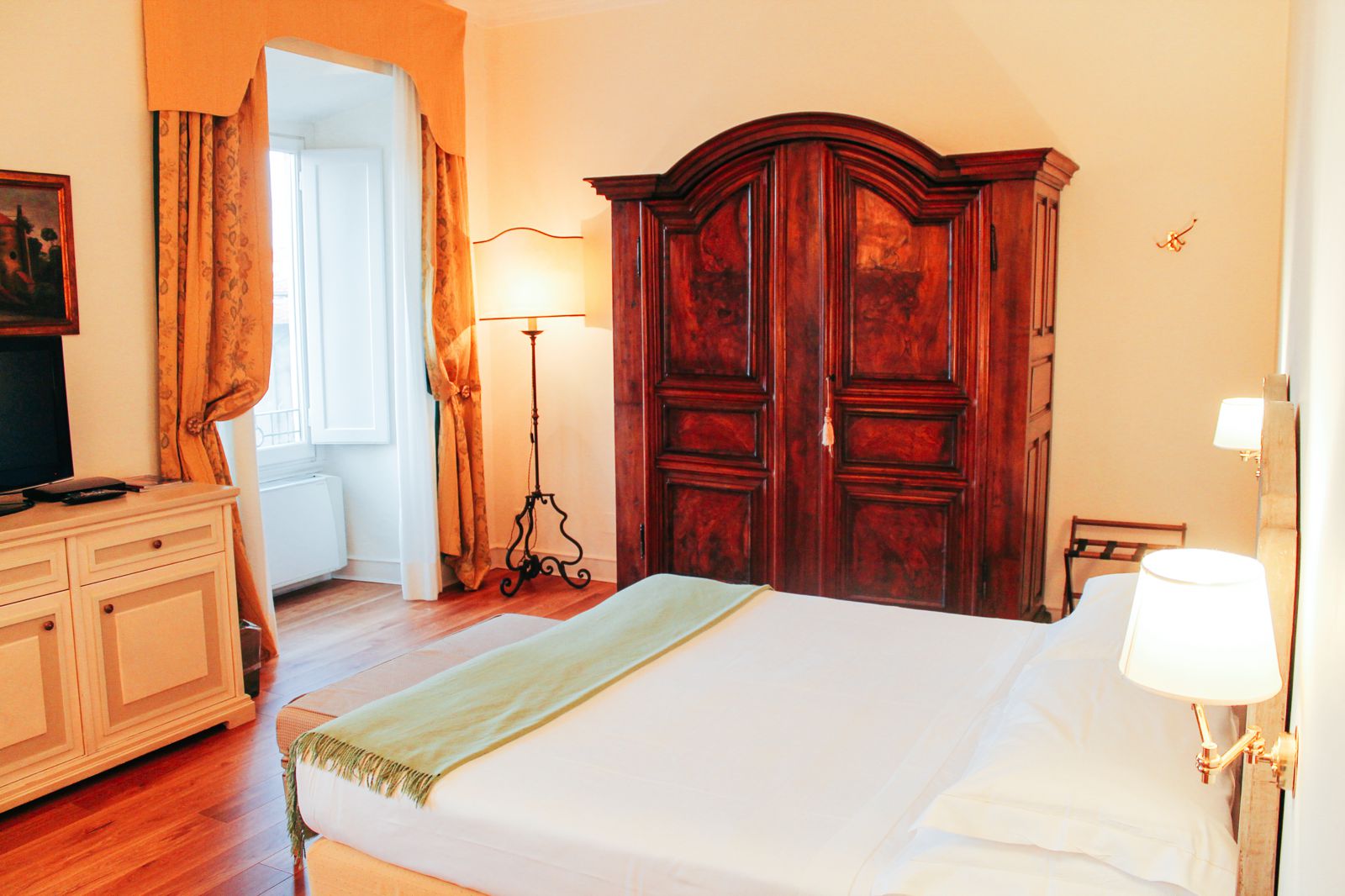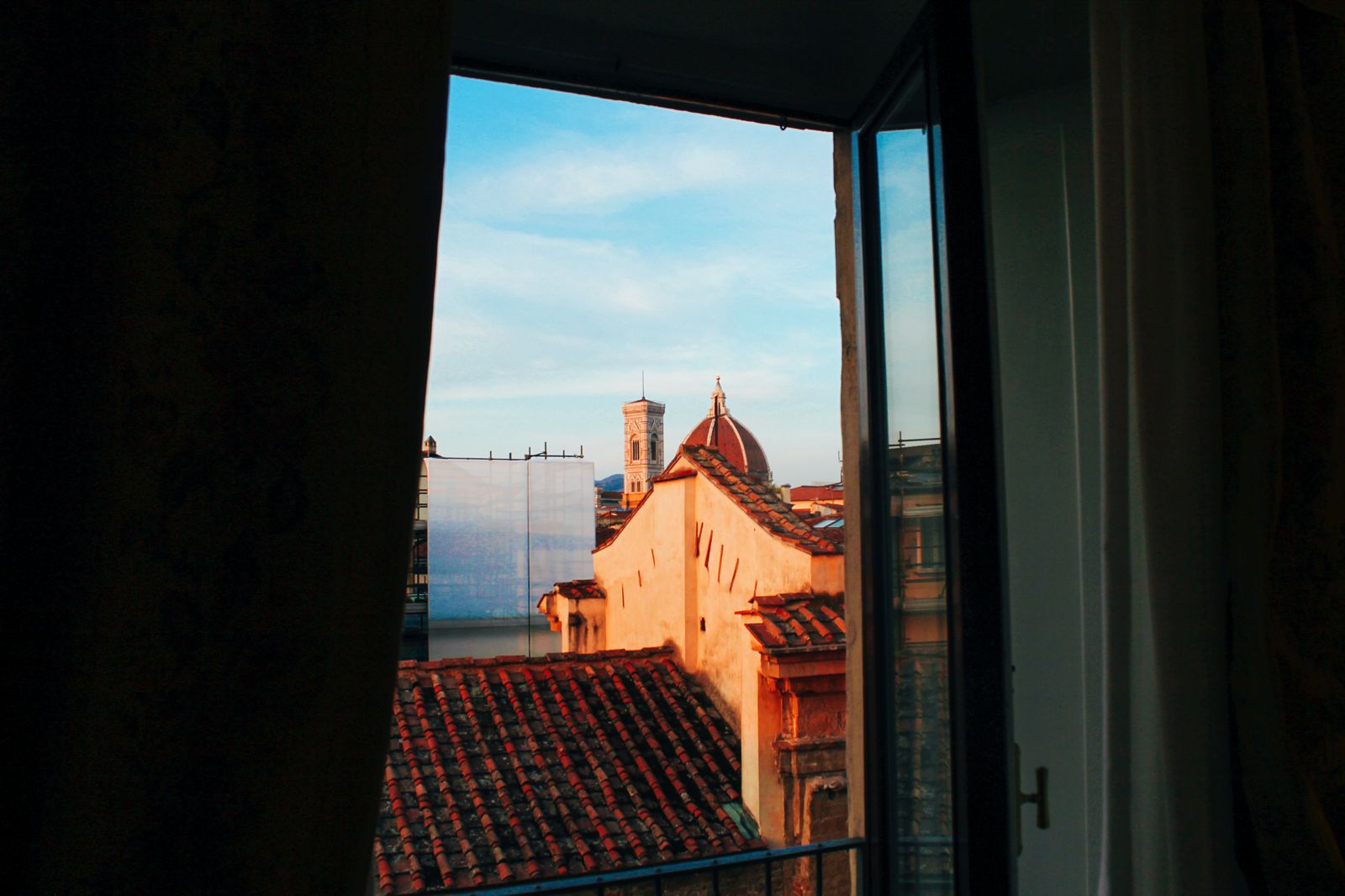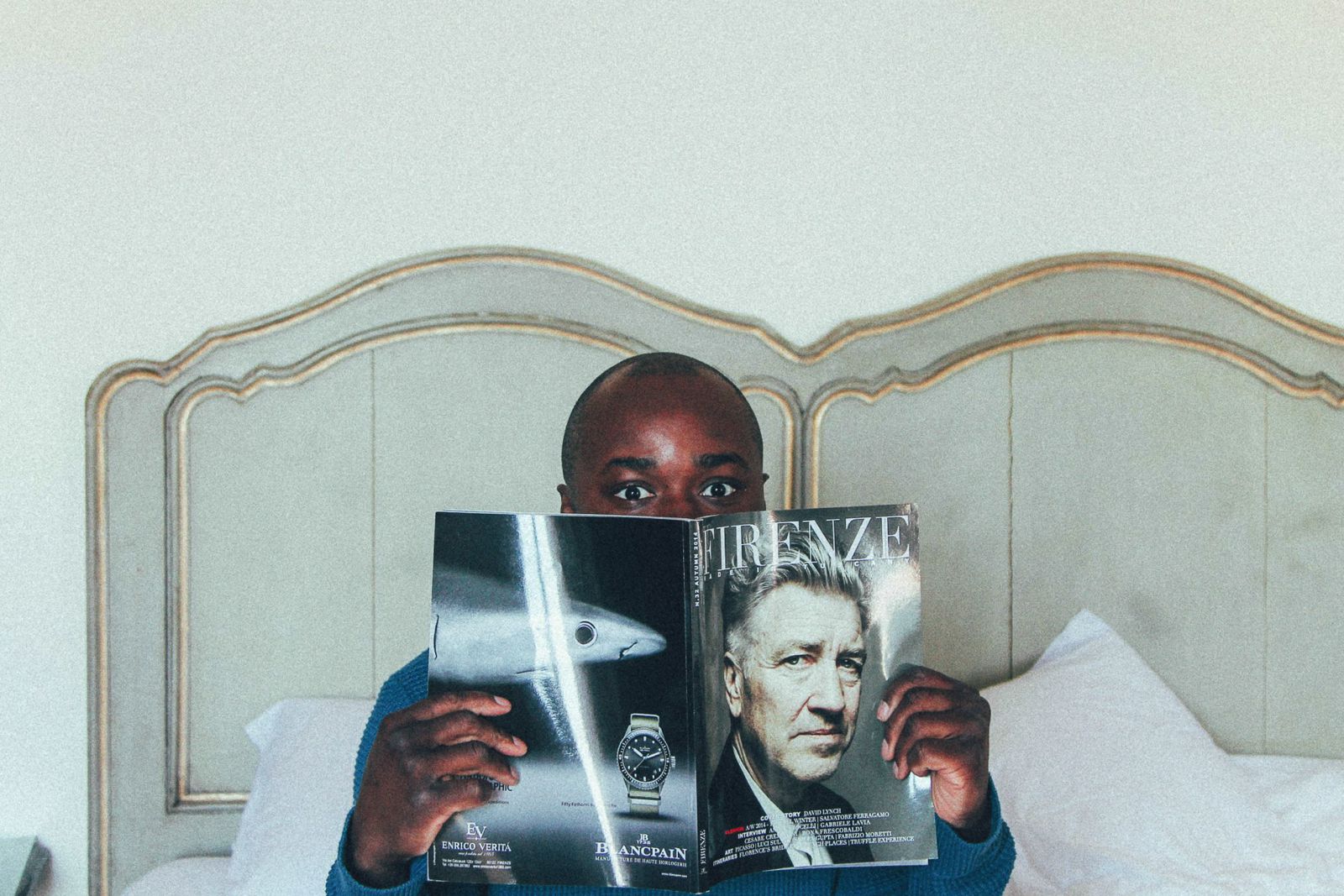 The Antica Torre Tornabuoni 1 is a perfect little slice of Tuscan charm in the beating heart of the city. With rooms decorated in a Florentine Renaissance style and unique views across the city, this hotel really is a special place. A ovely treat if you're visiting for a special occasion or fancy a little splurge on yourself! 🙂
Top Tip: Eat breakfast on the rooftop, overlooking the whole city!
8.) Take a ride in Piazza della Repubblica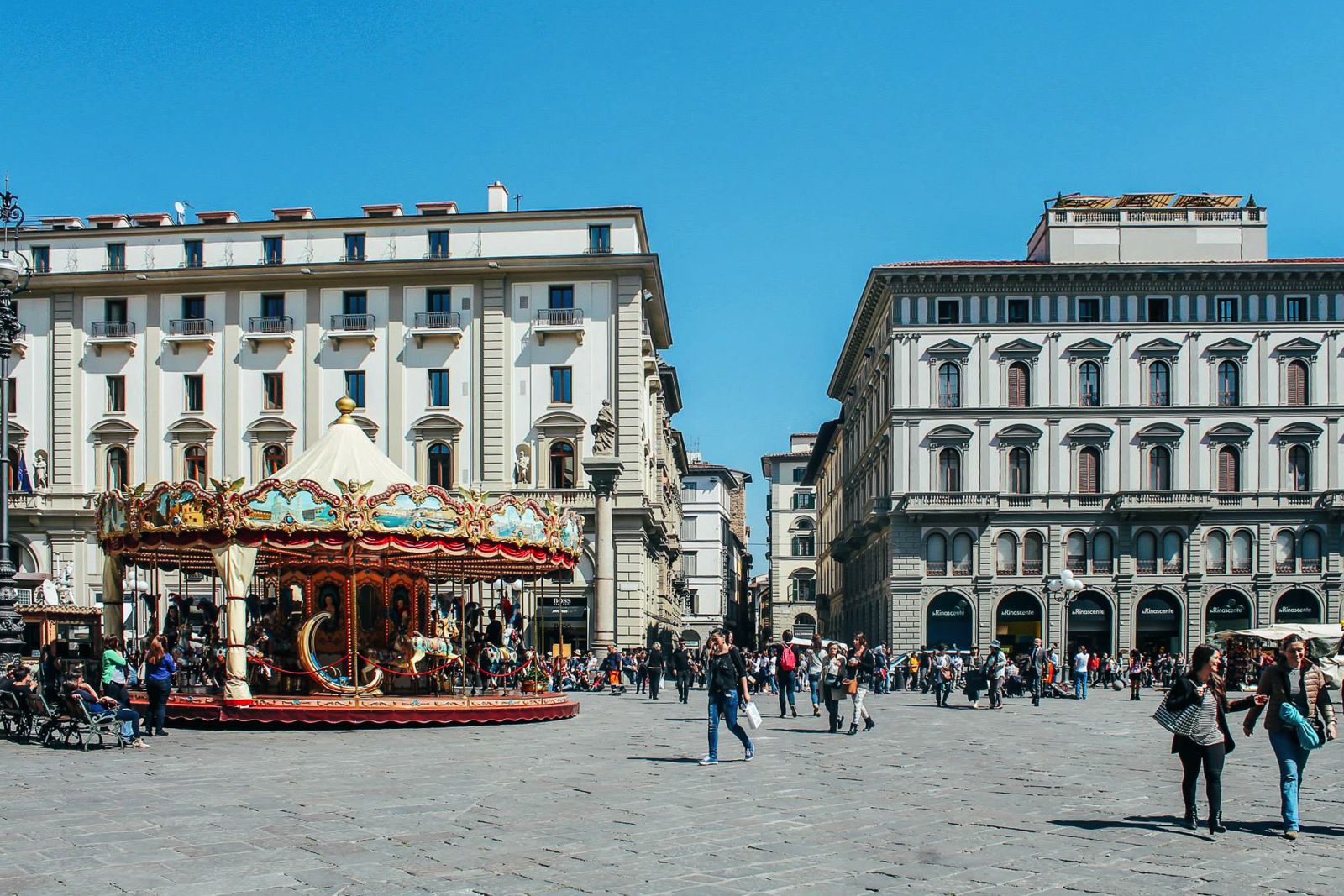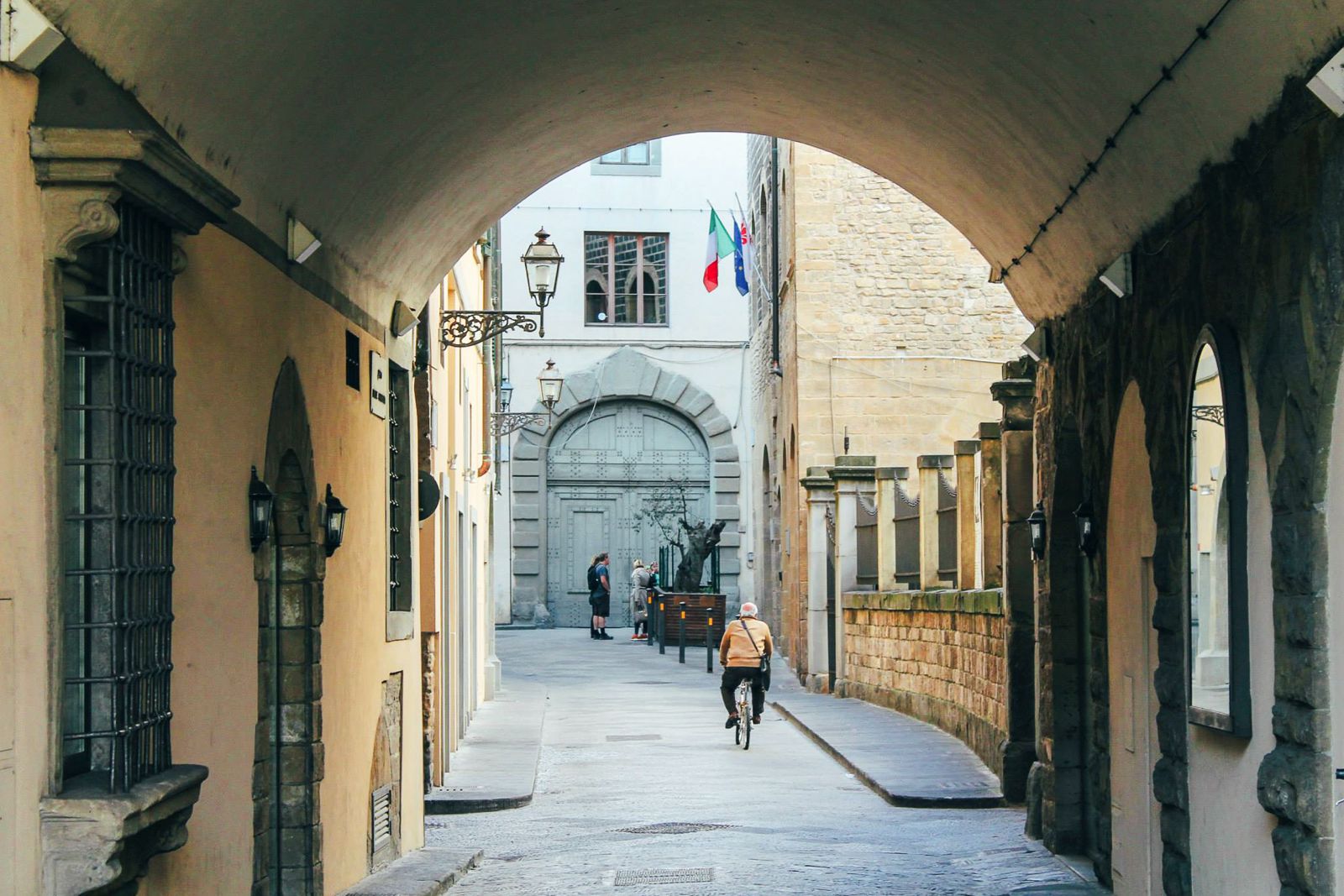 Once an old ghetto within Florence, Piazza della Repubblica is now one of the city's open piazzas that make Florence so great! Take a wander around its many bars and cafes, admiring the local artists and even taking a spin on a carousel.
Top tip: Buy some local art from Piazza della Repubblica, which is a historic stomping ground for many artists in the city.
9.) Ogle at David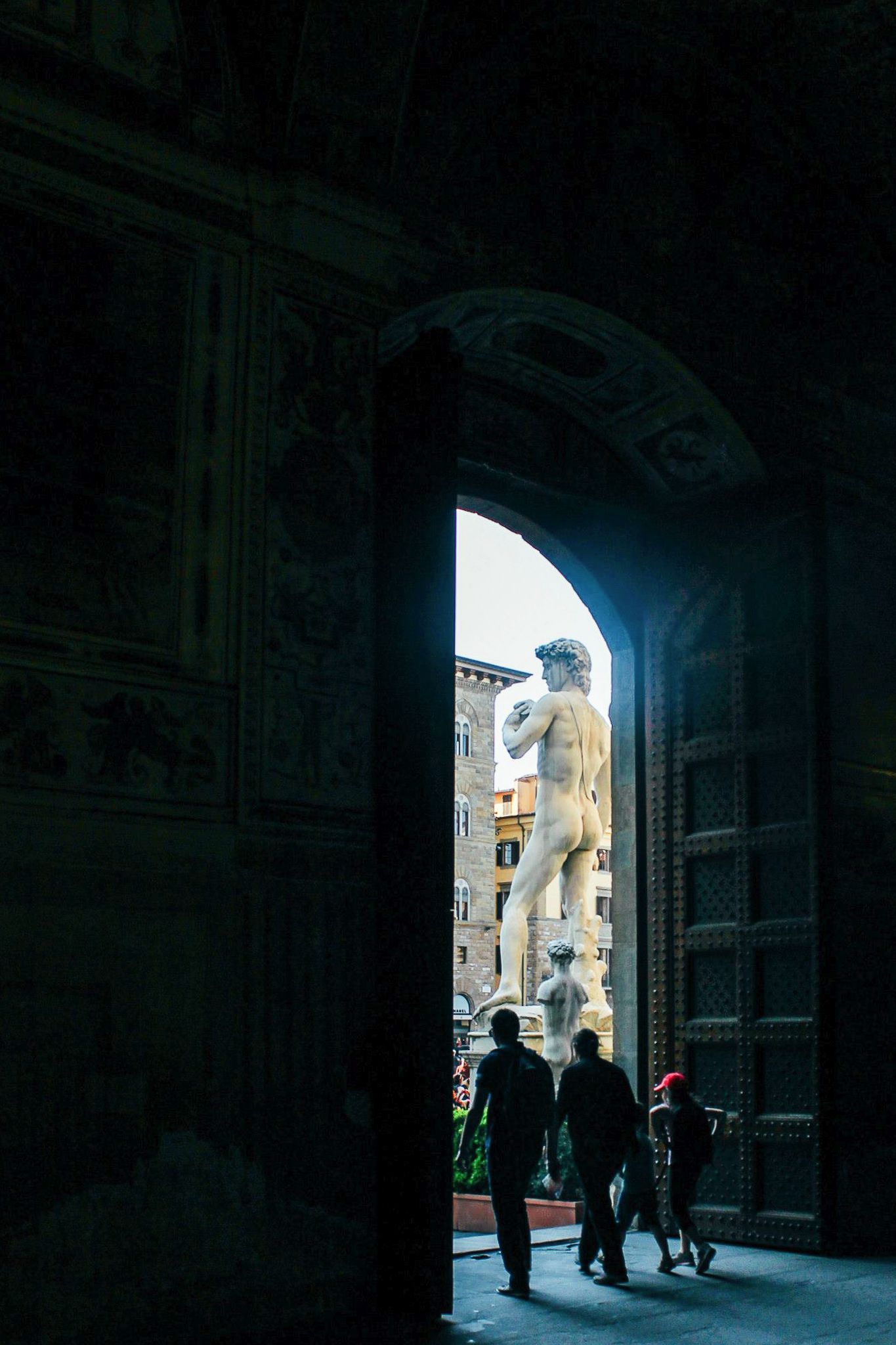 Situated within the  Piazza della Signoria stands a model of Michelangelo's David, brazenly and unashamedly for us all to enjoy. Then again why wouldn't he, he has abs for days! 🙂 Take a peek and admire this stunning replica of the original David that now stands, just as proudly, in the Academia Gallery.
Top Tip: Look into his eyes, apparently they stare towards Rome.
10.) Discover the city's windy streets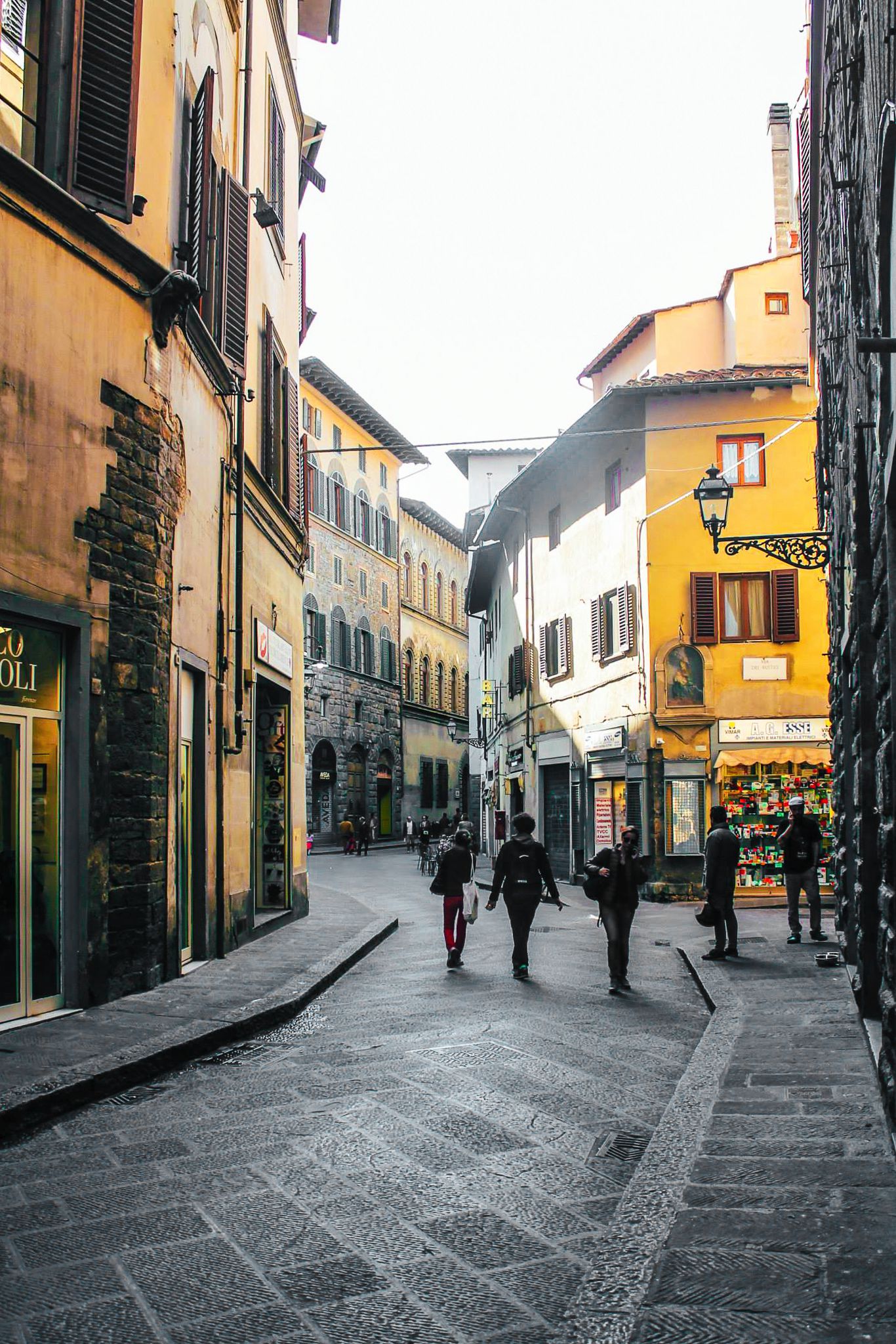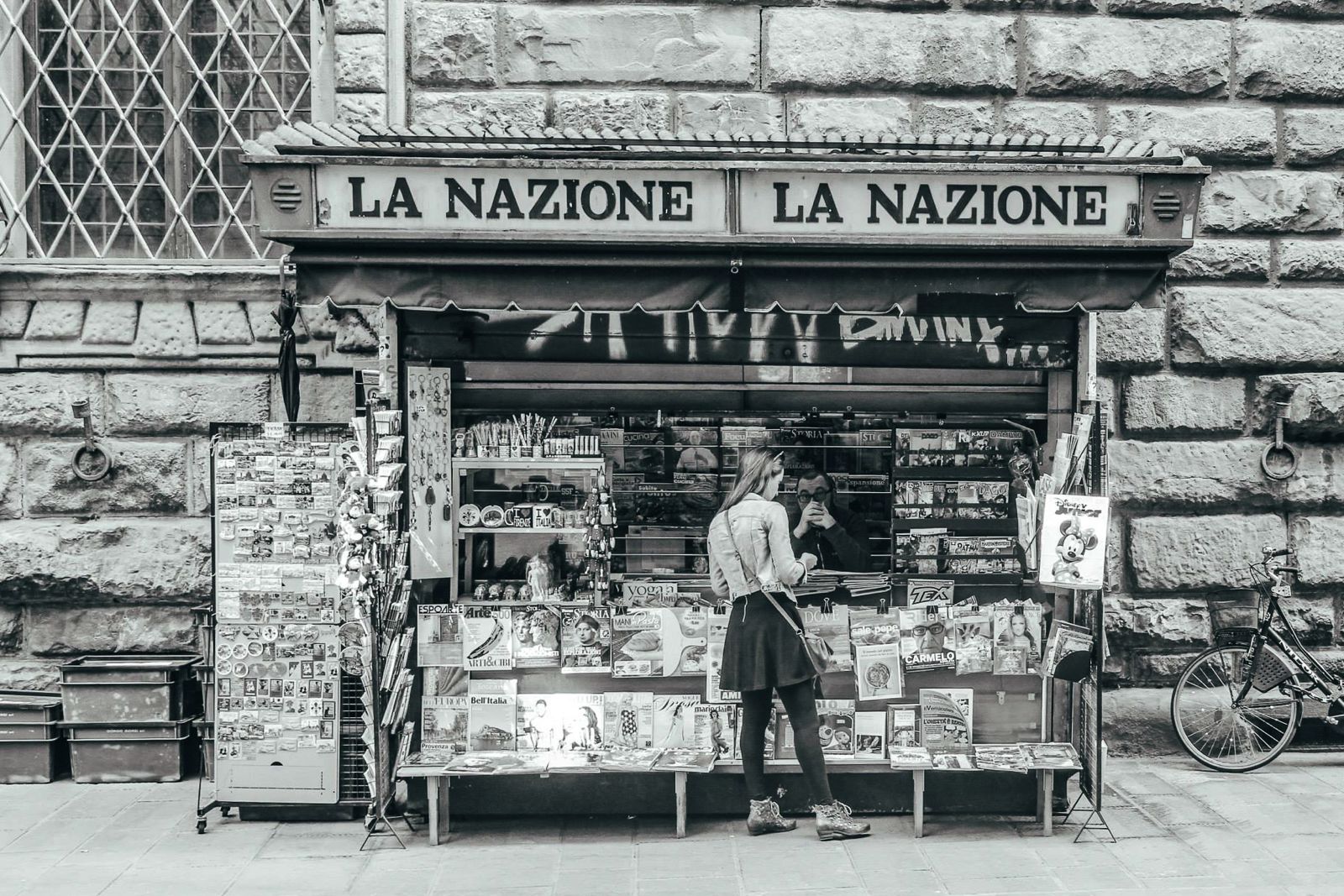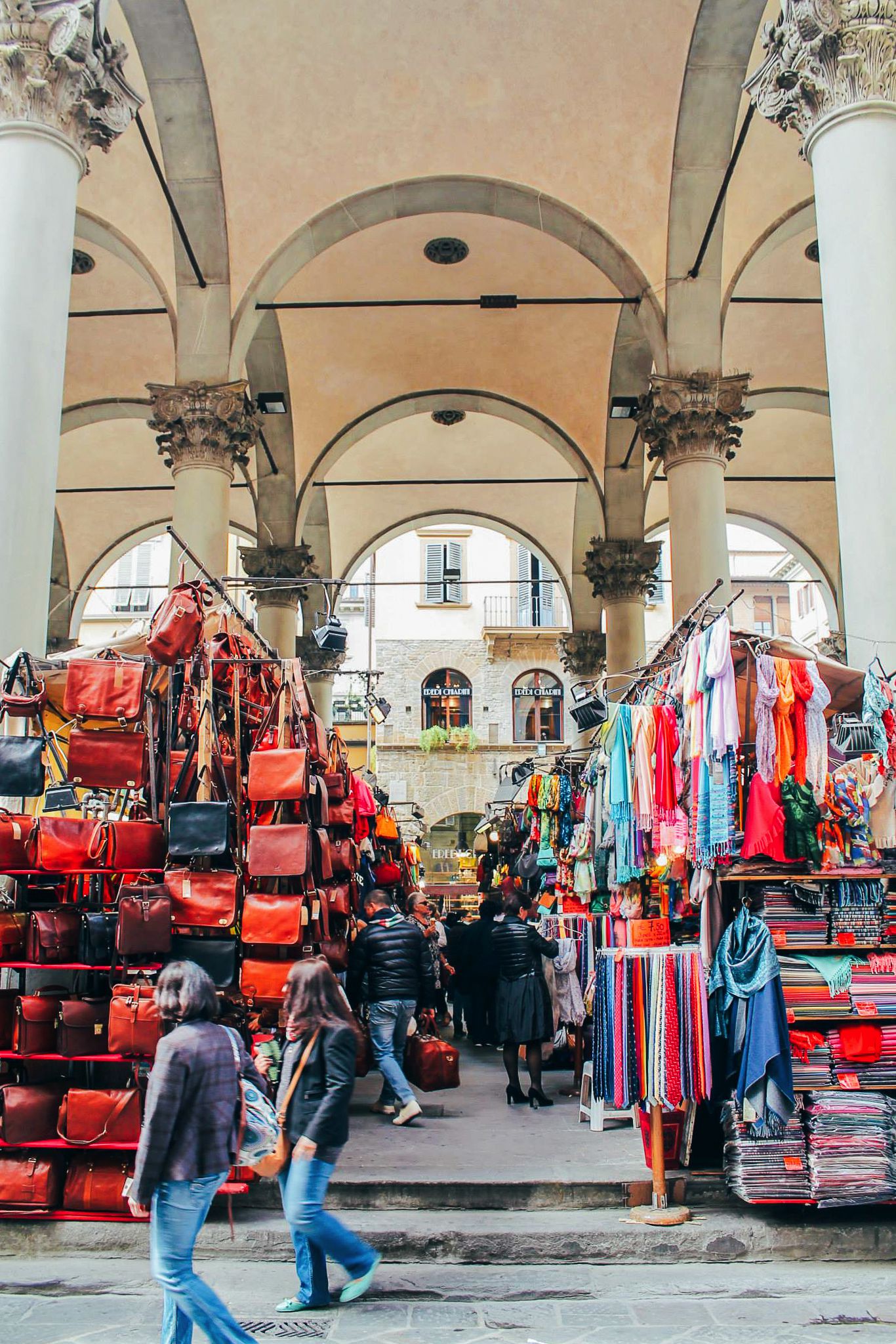 There are literally hundreds of small, narrow streets that criss-cross this city and they are filled with some of the most impressive bars, cafes and fashion houses one can muster! Take a little detour and discover some of the beautiful markets and famous Italian brands that now line the streets.
Top tip: Get yourself an offline map for your smartphone! It'll help you get around so much quicker which is important for trying to see as much of Florence as possible. 🙂
11.) Take in the beauty of Palazzo Vecchio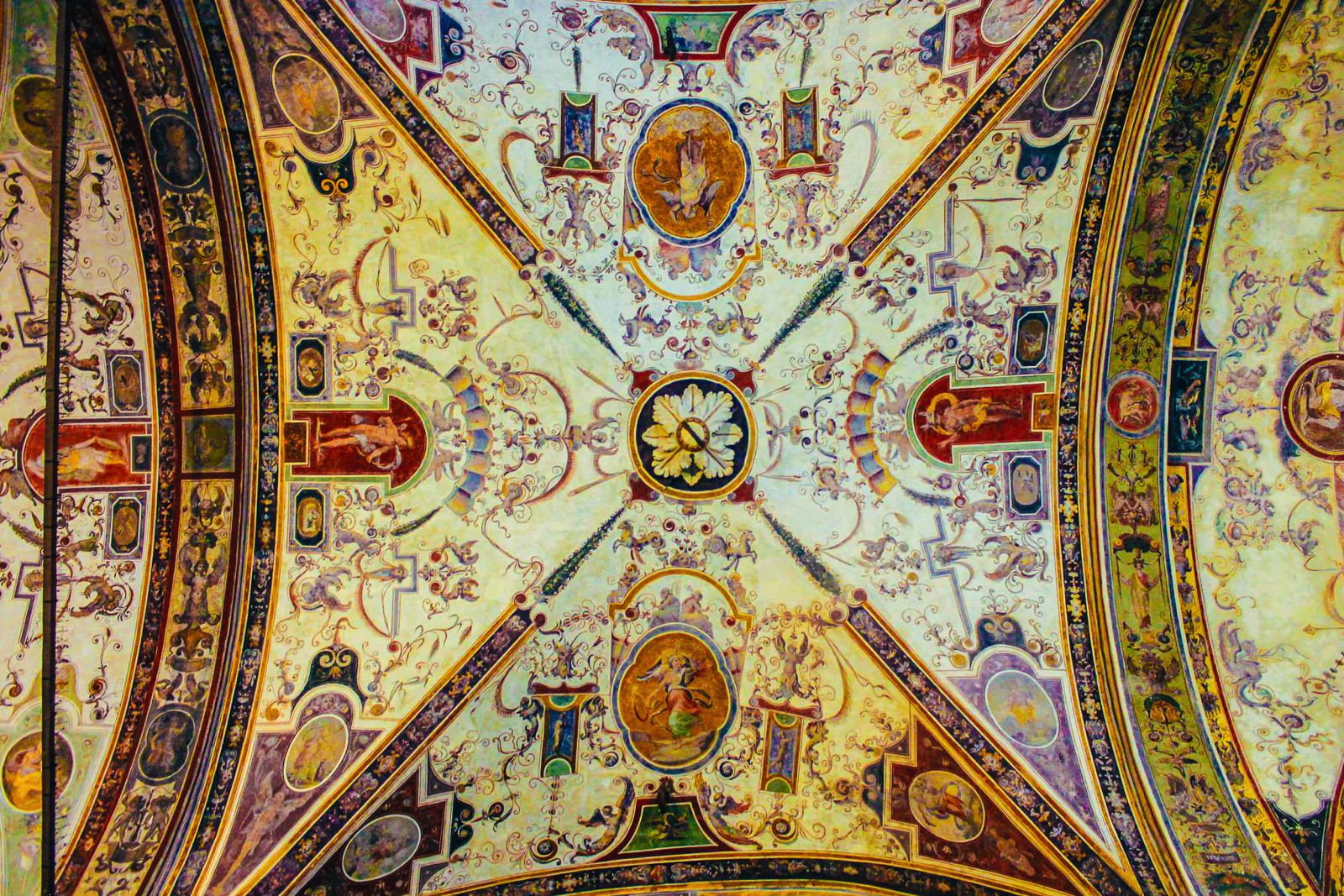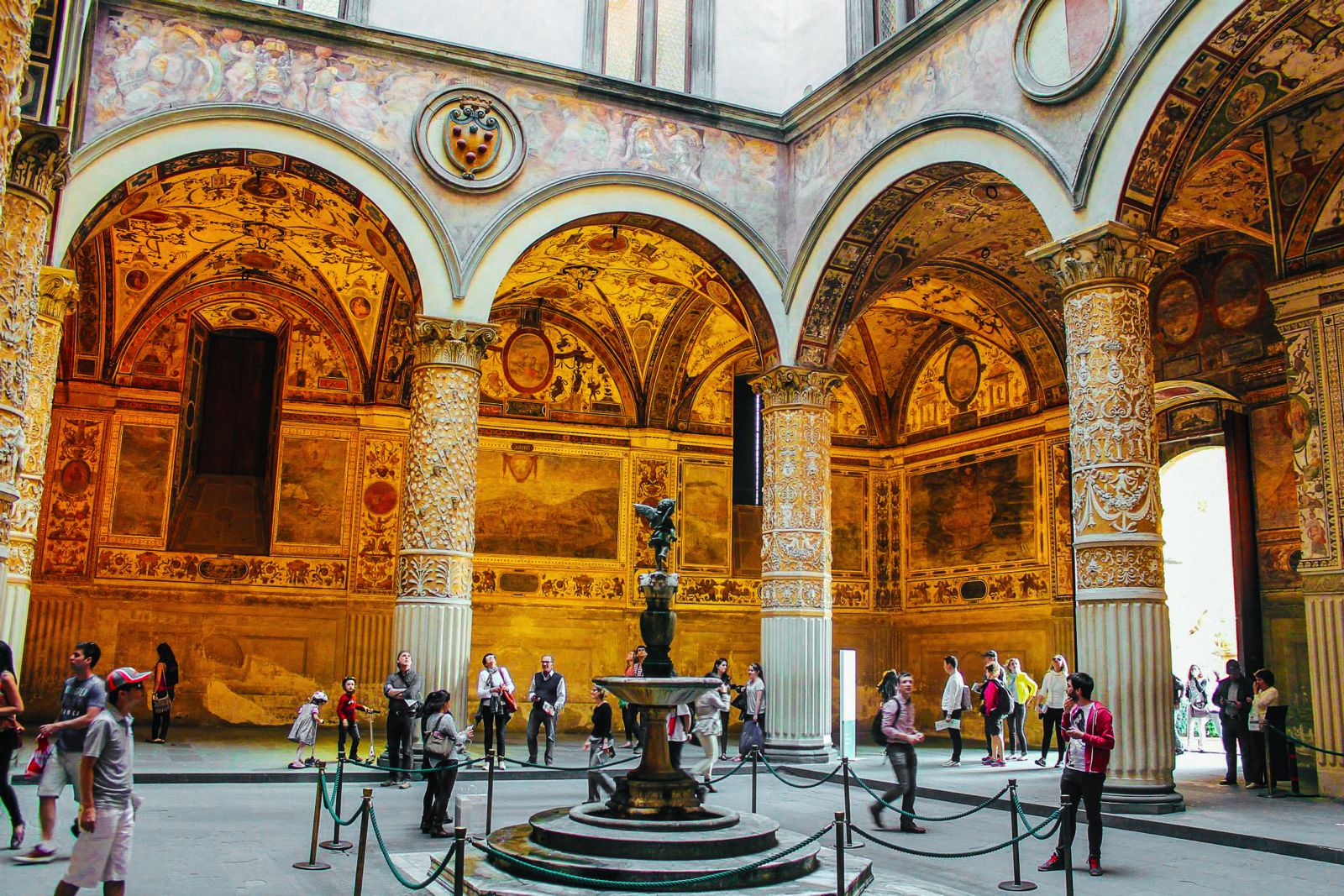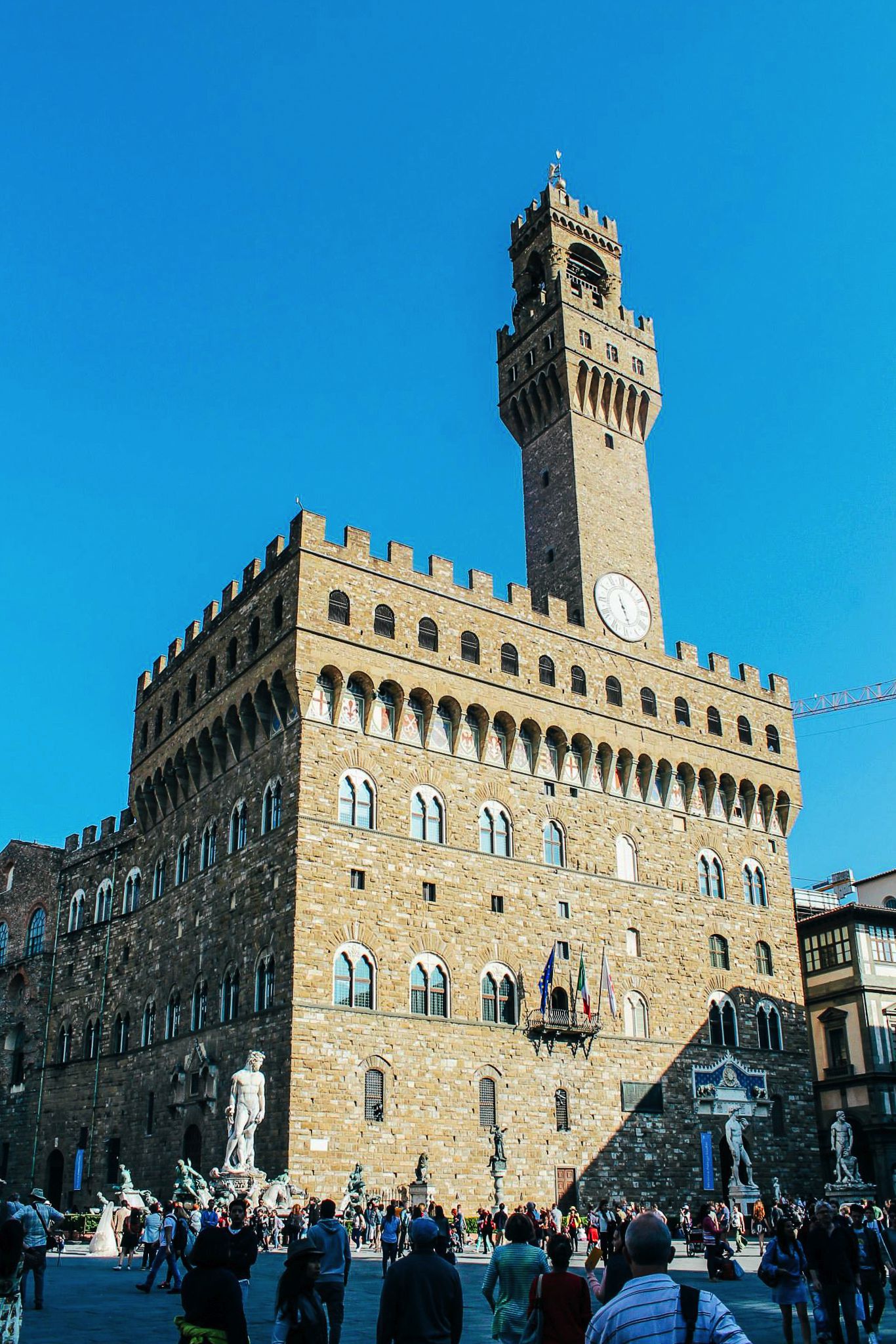 Palazzo Vecchio has graced the streets of Florence for over 700 years (but doesn't look a day over  than 21 😉 ). Take a wander through its Courtyards and marvel at its stunning architecture.
Top tip: There are not 1 but 3 courtyards to explore within Palazzo Vecchio!
12.) Admire the Duomo di Firenze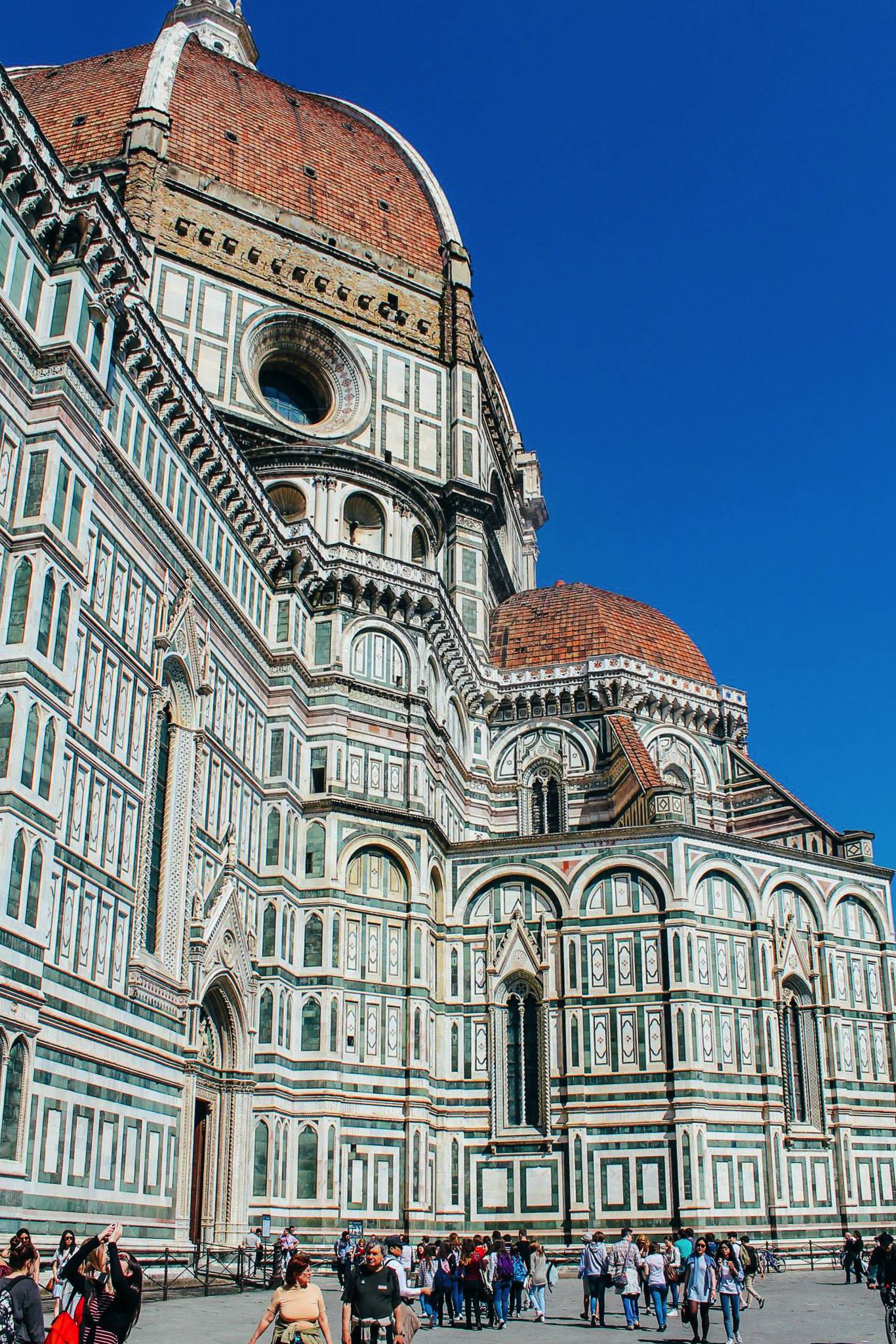 Located within the Piazza del Duomo, Florence Cathedral is one stunning piece of Florentine history! Take a look around and marvel at this beautiful piece of architecture that was considered the largest dome ever constructed (before modern building techniques).
Top tip: Buy tickets early, long queues mount and appear fast!
13.) Explore the beautiful, Abbazia di San Miniato al Monte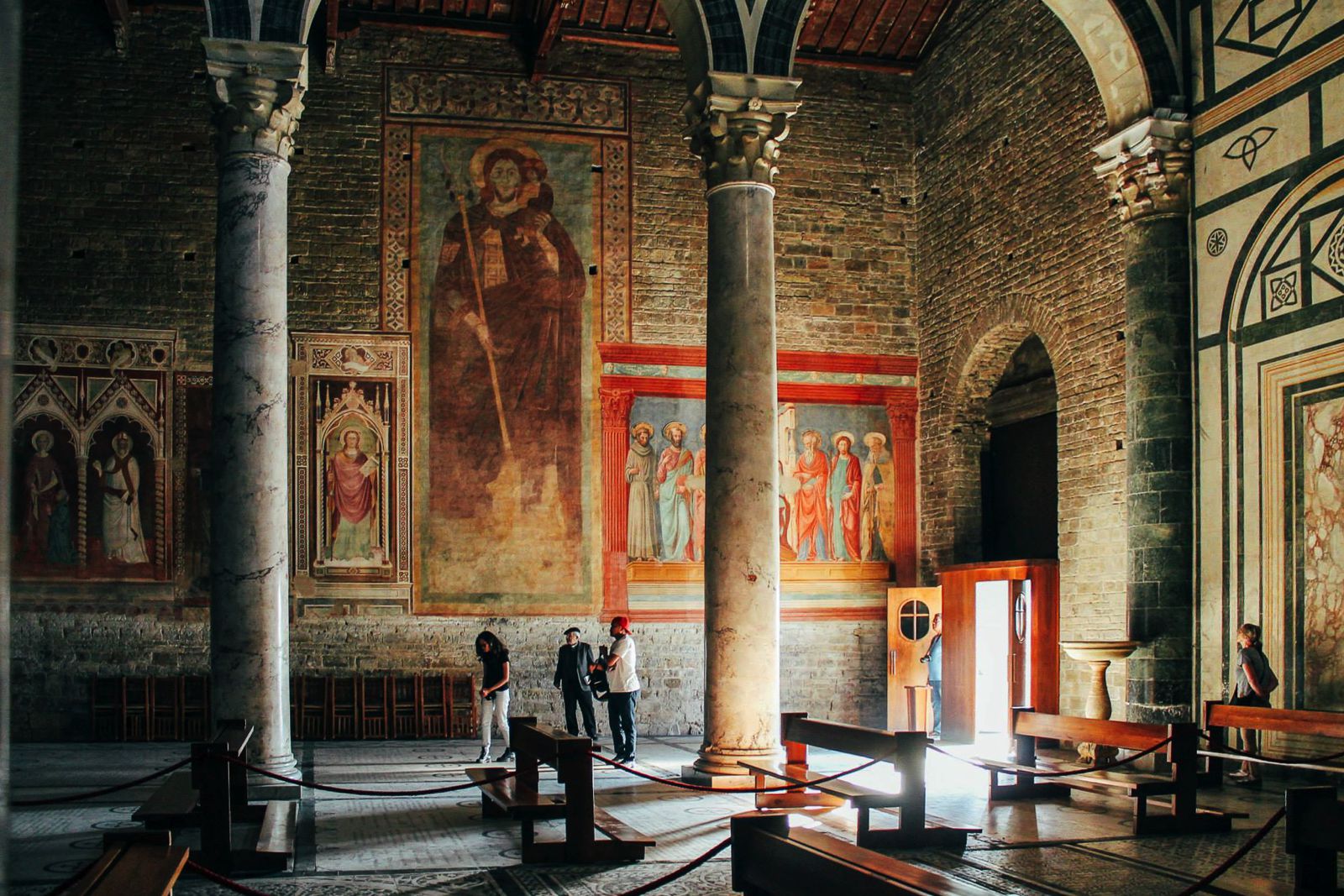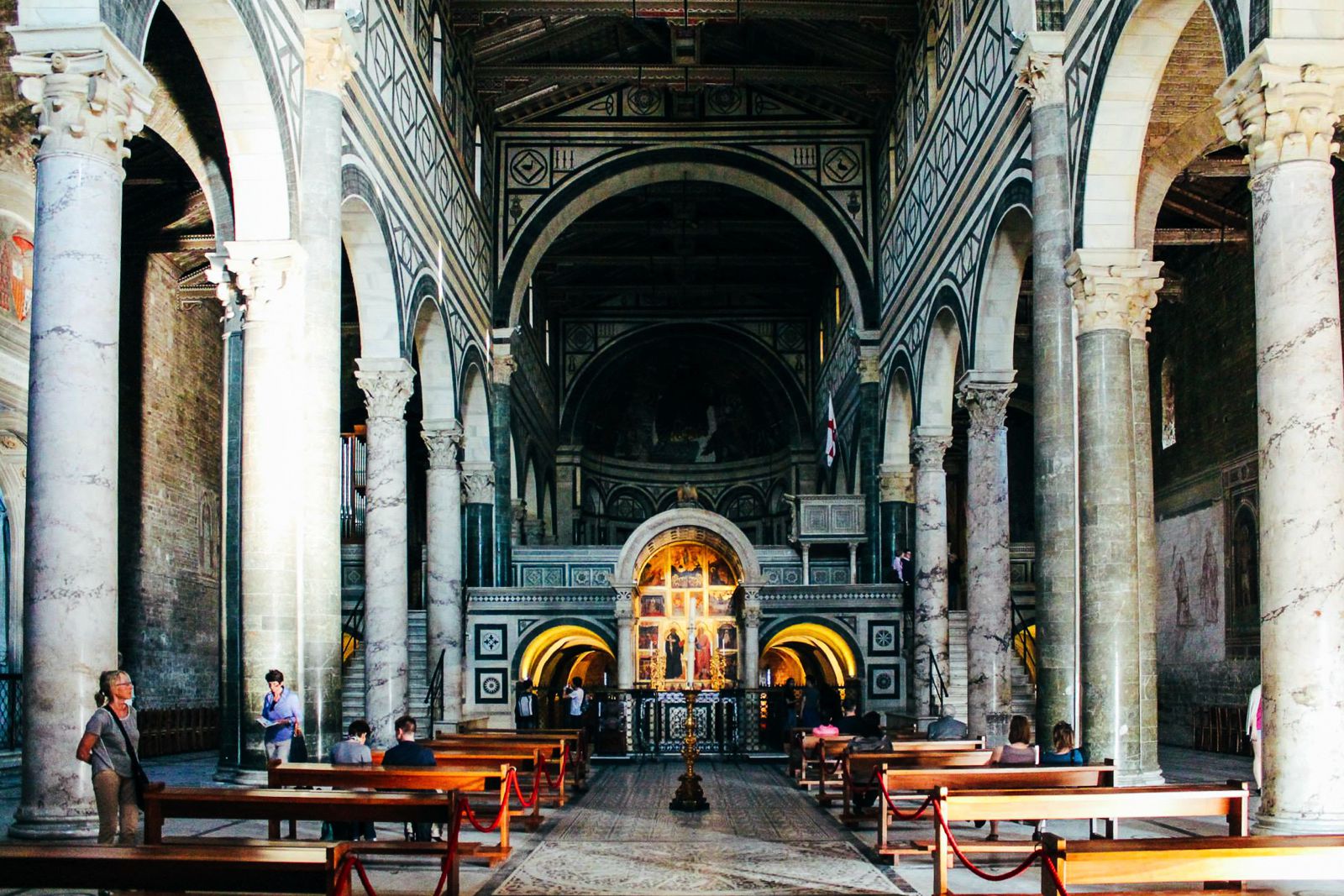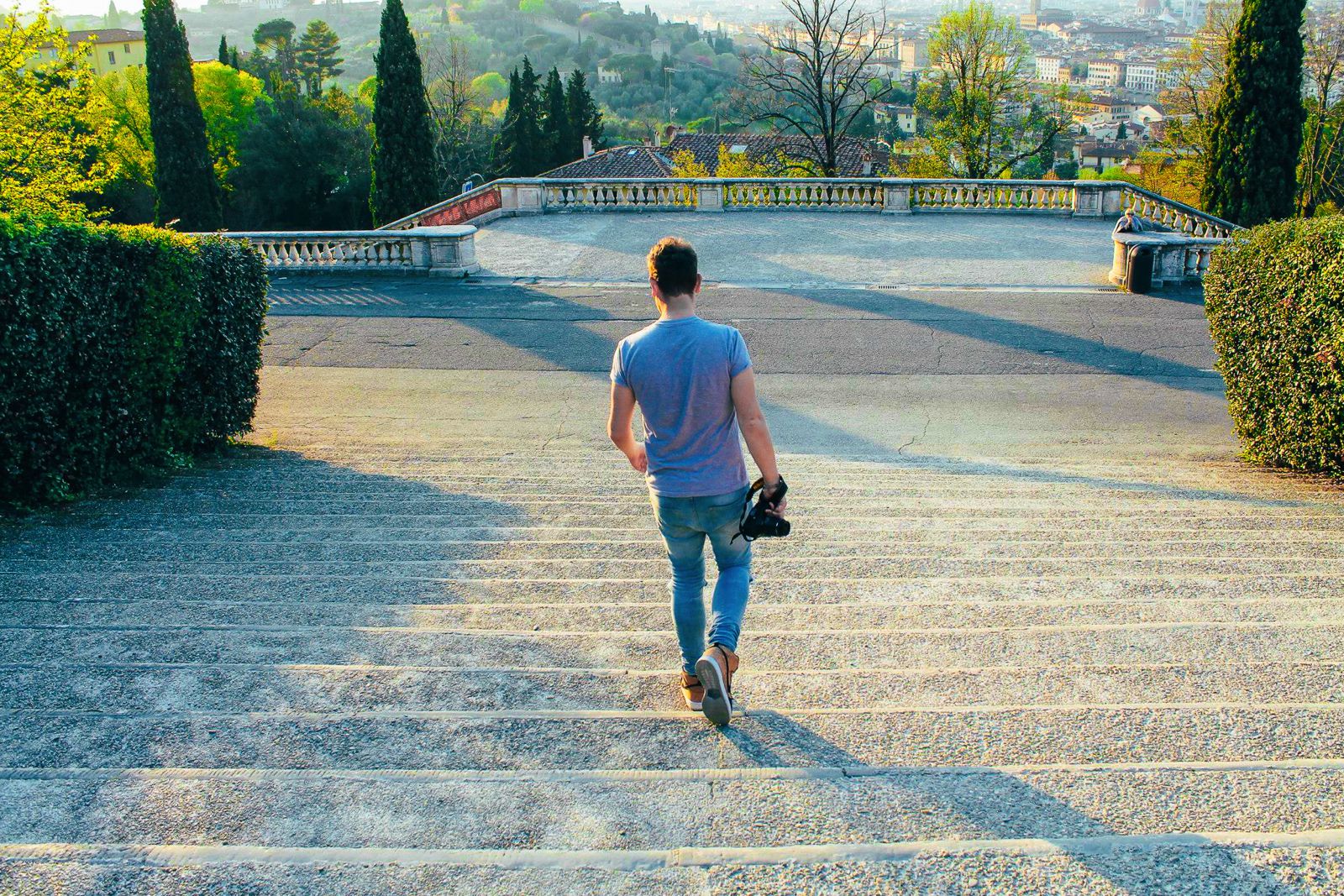 Only a few hundred metres from Piazzale Michelangelo, this medieval basilica is the perfect place to make a stop before the sun sets on another day. Take a walk inside and discover one of Florence's most loved sites.
Top tip: Visit before sunset, not after… it gets quite dark inside! 🙂
14.) Grape it up on a rooftop terrace!
There's an array of wonderful rooftop bars to experience in Florence, with stunning views across the city. Head to one of them around dusk, just before a restaurant reservation (for a great way to start the night) and perhaps even after!
Top tip: Drink your weight in prosecco… it's Italian, after all! Surely it would be rude not to? 😉
---
---