San Francisco is such a fun city to visit and that's a view that's shared by many-a-traveller! I've genuinely never met anyone who's visited and isn't pretty much head over heels in love with this city by the time they live – it's that fantastic.
The gorgeous hilly landscape set against the backdrop of the ocean, and its amazing residents, make this one of the top travel destinations in the world. Now while there's no shortage of fun things to do in the city, it can be slightly trickier to find FREE things to do in that city. 🤗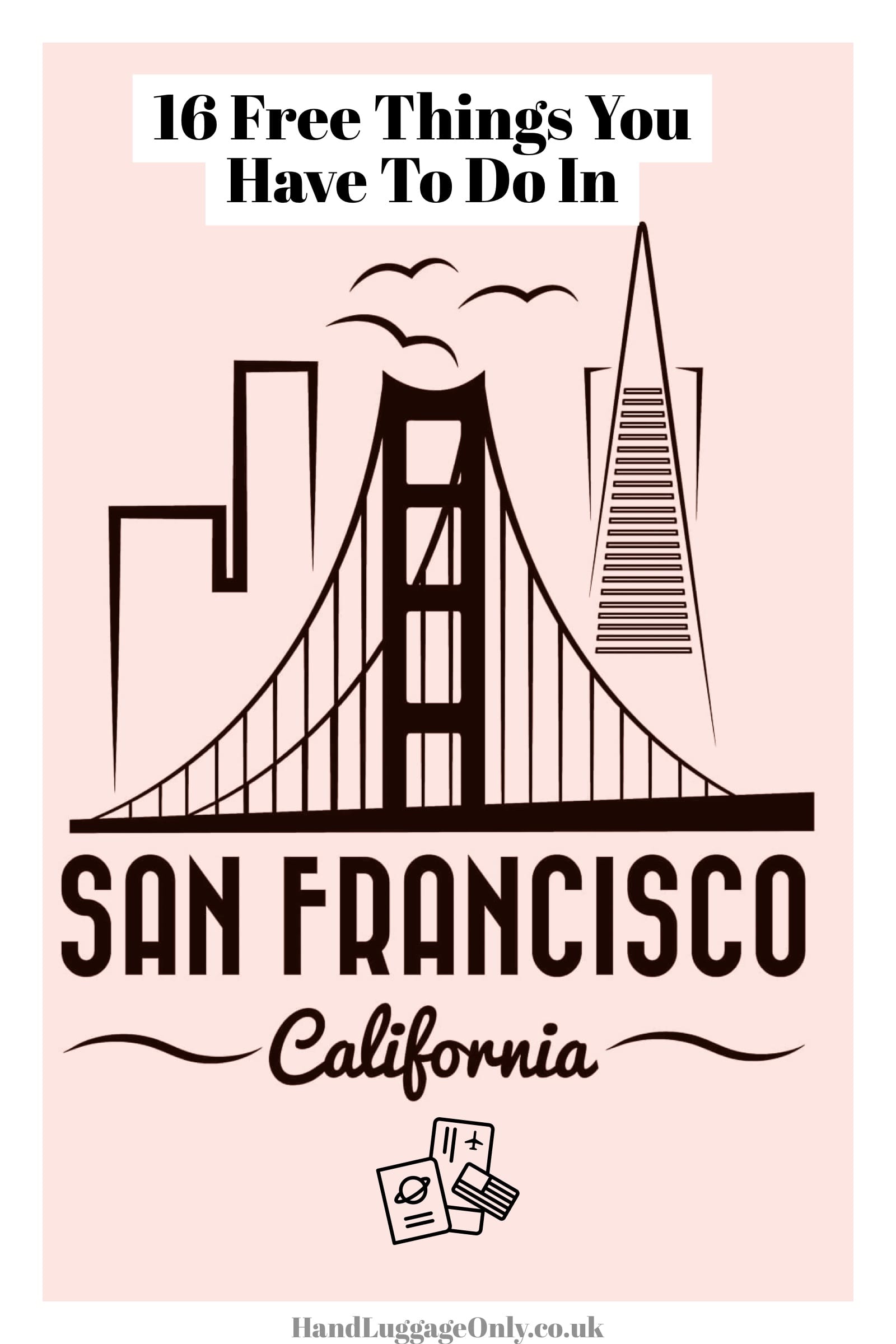 To that end, I've put together a guide to the 16 free things to do in San Francisco. 🇺🇸
1.) See The Golden Gate Bridge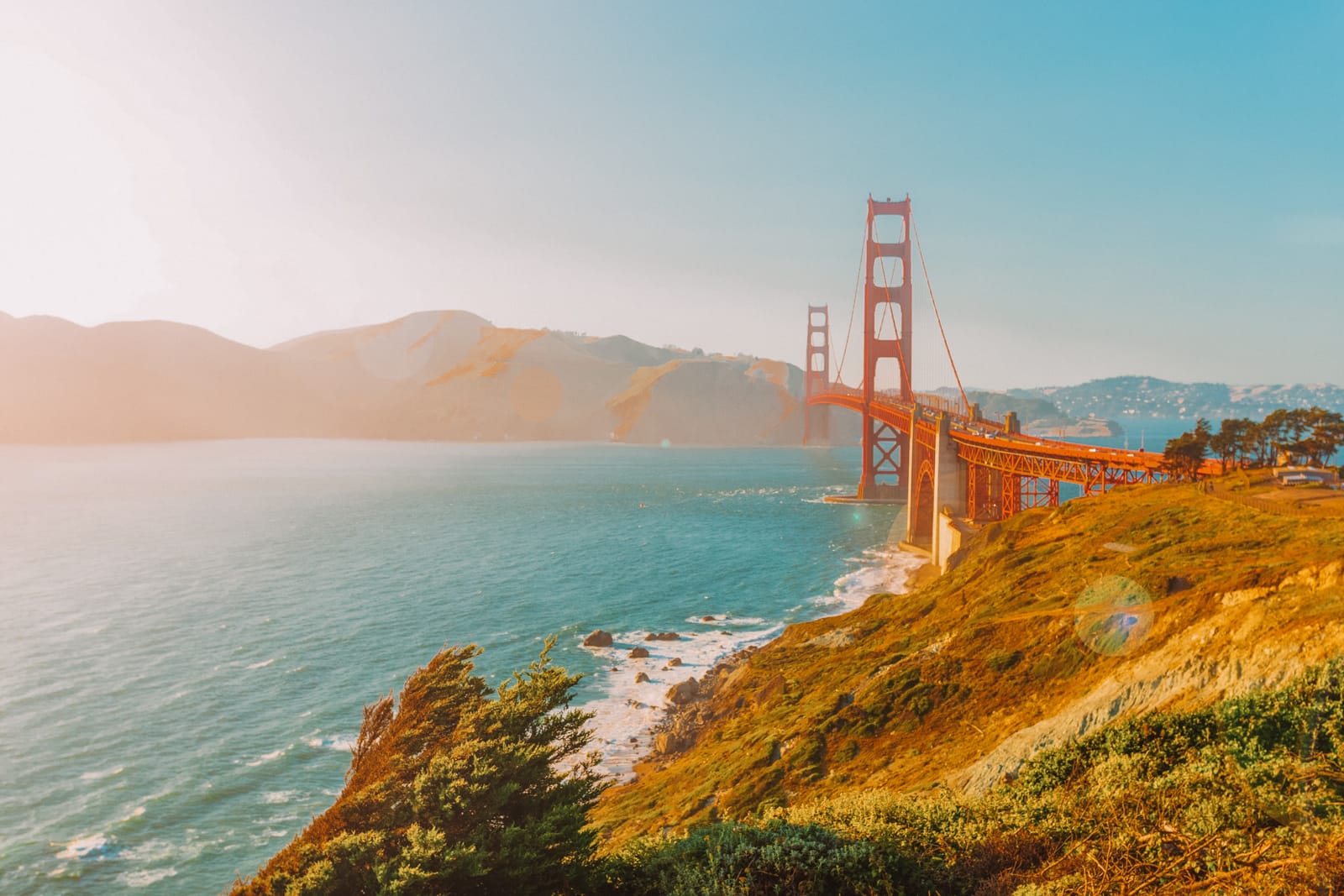 The Golden Gate Bridge is the most iconic landmark of San Francisco, as well as one of the most recognisable bridges in the world. It is free to walk across during daylight hours, and cyclists are also free to bike across it any time of the day or night.
Many visitors walk about halfway across the bridge, take a few pictures, and then return back to the city – unless of course if you're really keen on the exercise.
For a great place to stay (after exploring all the free things to do in San Francisco, check into the Hotel G. It's a super cool hotel and totally gorgeous.
2.) Explore Fisherman's Wharf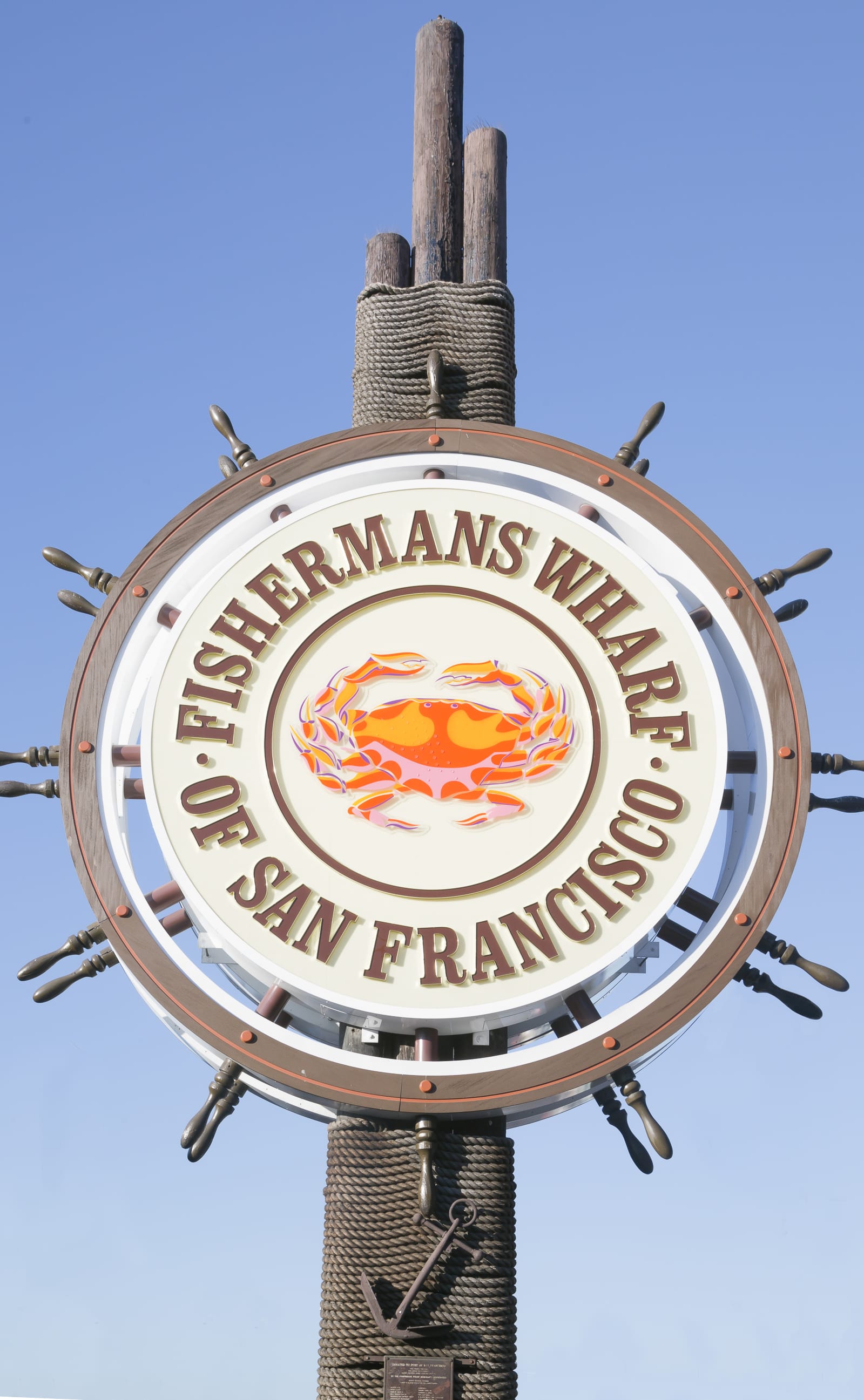 Located on the northern waterfront area of San Francisco, Fisherman's Wharf is both a neighbourhood and a popular tourist attraction. Built on the rubble remains of the massive earthquake that struck the city in 1906, the area quickly became known for its Fishing Fleet, now at least three-generations old.
The most famous catch at Fisherman's Wharf is the Dungeness crab, which takes place during an annual harvest beginning in November. Soak in the sights, sounds and history as you wander around the Wharf. Perhaps even grab yourself a meal of that tasty crab? 🦀
3.) Head over to Pier 39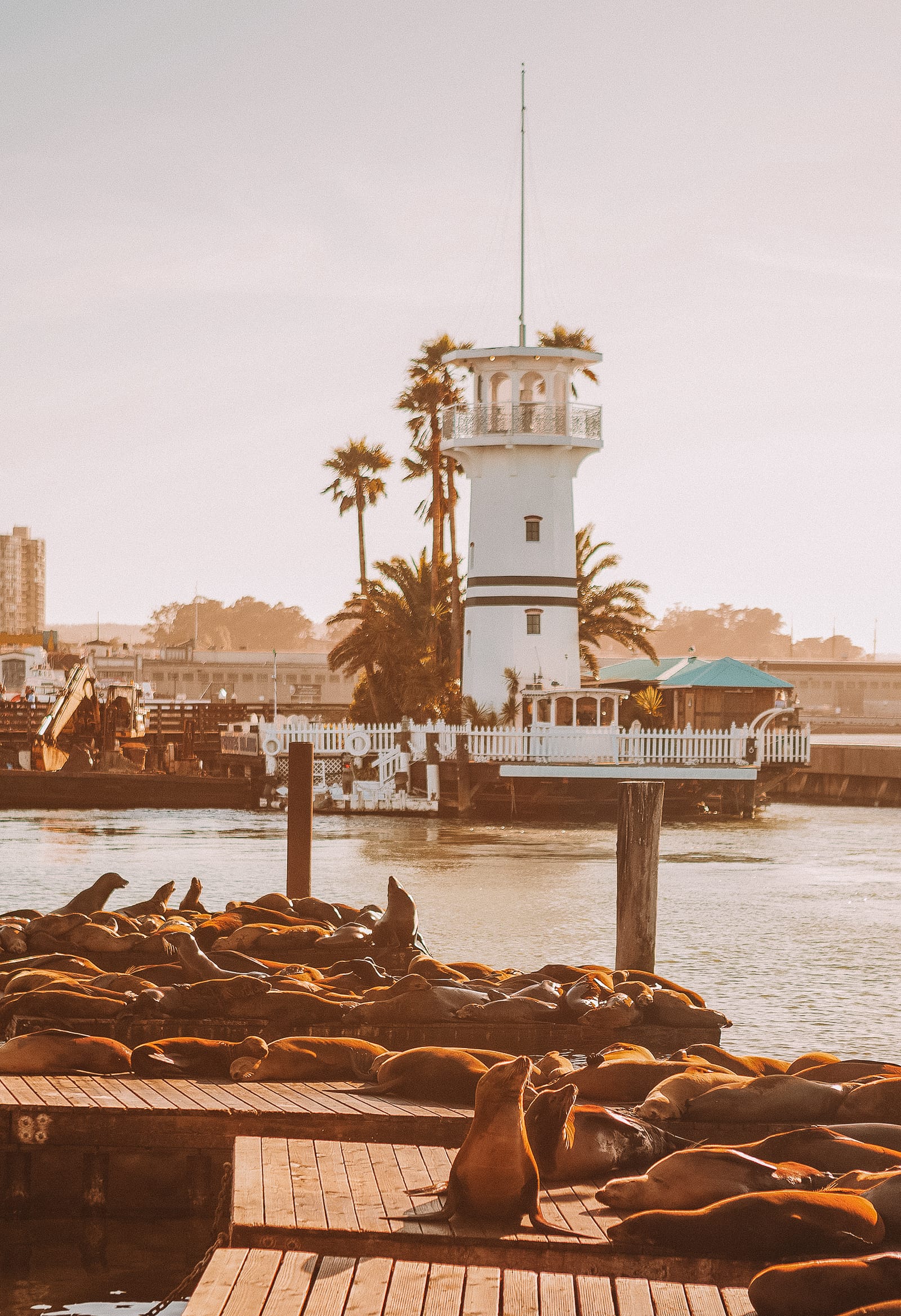 Ever seen photos of sea lions in San Francisco and wondered why there are? Well, they're here at Pier 39! Within the Fisherman's Wharf area, Pier 39 is a colourful mix of sights, sounds and 'smells' as shops, restaurants, and sea lions can all be found here.
Spend the afternoon perusing the 60+ shops on the Pier. Or, take your camera and/or phone out and get ready to take some stunning, totally Instagram-worthy photos.
Be sure to look for the iconic sea lions, too. Though be warned, they have the worst breath ever! They stink!!! 🤣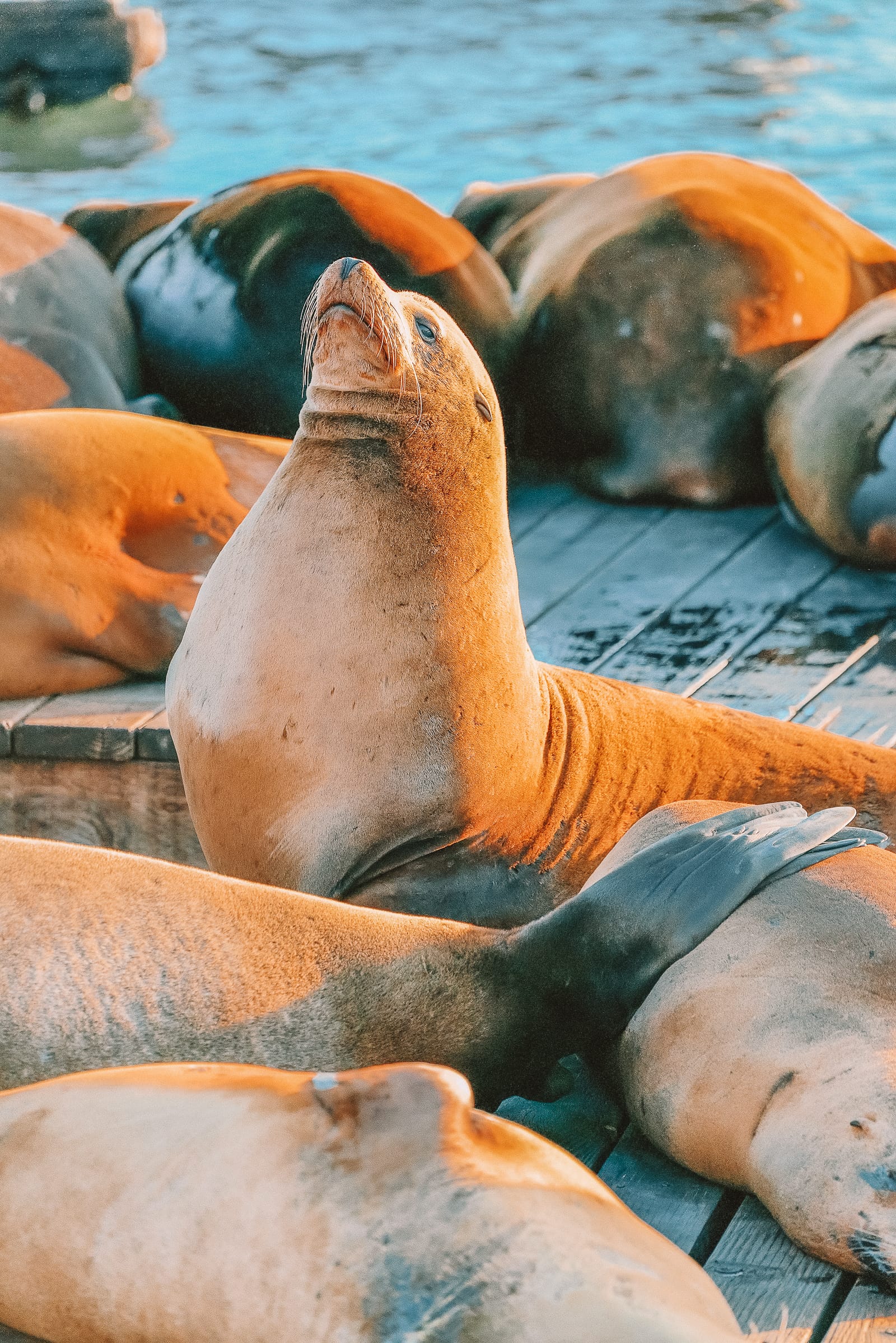 For a pretty funky and cool hotel, check into the Hotel Zeppelin that's based in the centre of San Francisco. The rooms are buzzing!
4.) Drive down Lombard Street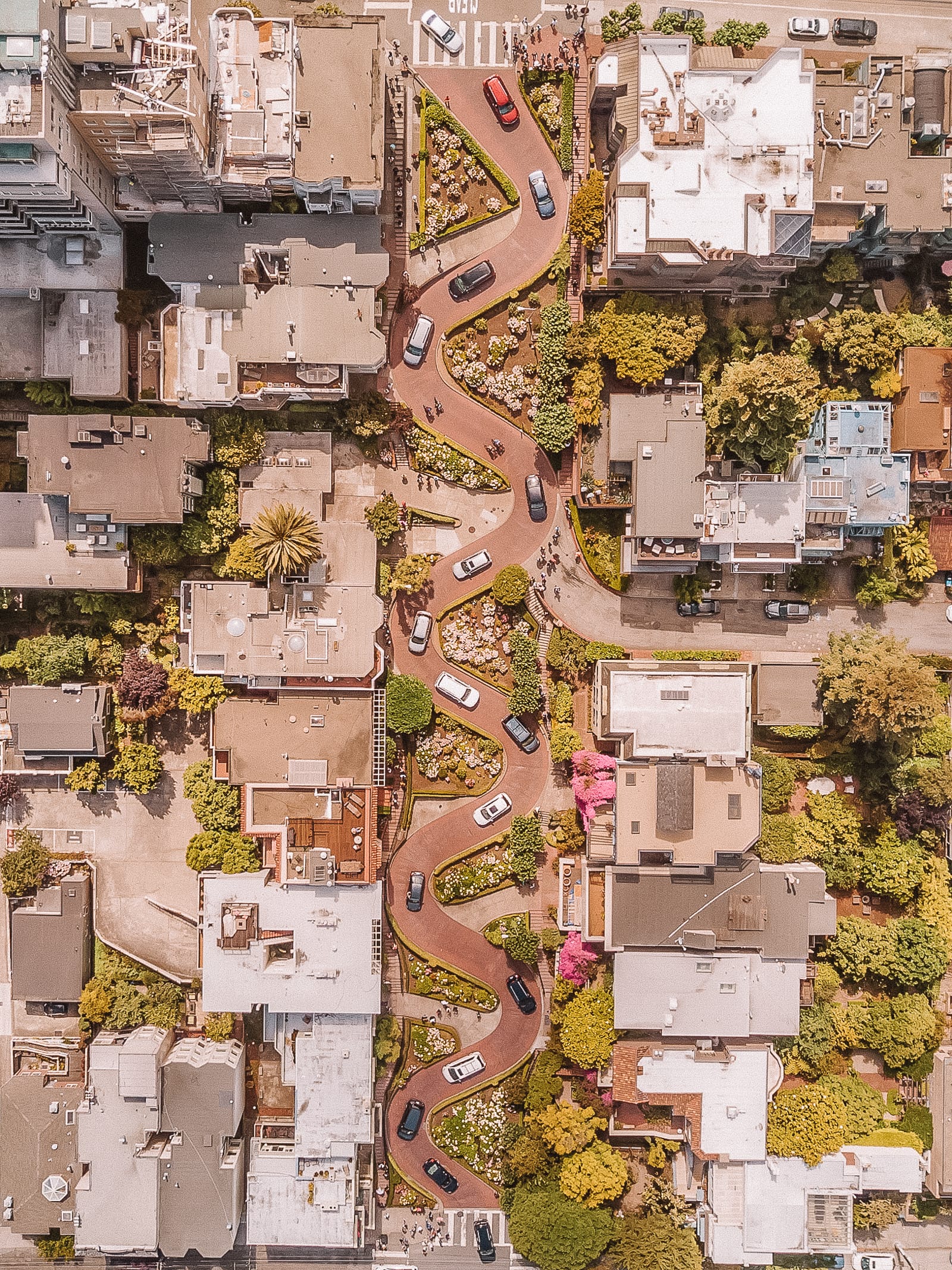 Lombard Street is probably the most interesting and well-known street in the San Francisco (perhaps even in California?) and is found in the areas between Russian Hill, North Beach, and Fisherman's Wharf.
Why so famous? Well, Lombard Street is well-known for its eight hairpin turns and landscaped flowerbeds were built in 1922 in an effort to make the hill less steep for cars and pedestrians traversing it. The 600 foot (182 m) long road is lined with gorgeous Victorian houses and has a driving speed limit of 5mph. 🚘
If you're feeling brave, you can attempt a drive down the street however for a longer and definitely much better experience, walking might be your best bet.
5.) Spend time at on the beach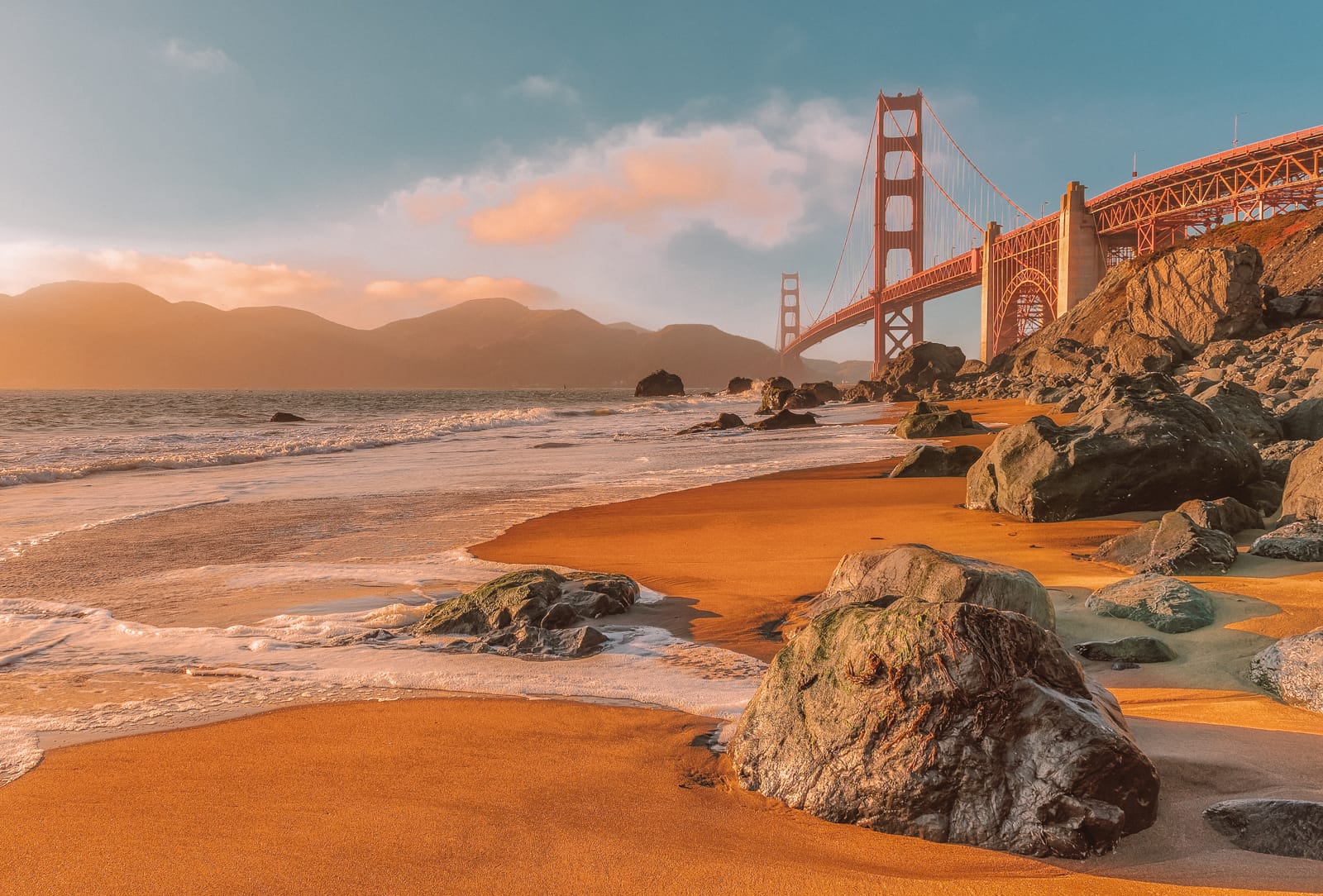 Being surrounded by water on three sides, it would seem obvious that San Francisco is home to some fairly beautiful beaches.
What could be better than spending zero dollars while wandering around a Pacific Coast beach? Ocean Beach, located near the Richmond district to the west of San Francisco, offers a pretty beach area right on the Pacific. For views of the Golden Gate Bridge and nearby cliffs, head slightly farther north to Baker Beach. The beach also has picnic areas and access to hiking trails.
If you're looking for a boutique hotel to spend the night, check into the Galleria Park Hotel that's totally stunning and so pretty.
6.) Take a San Francisco City Guide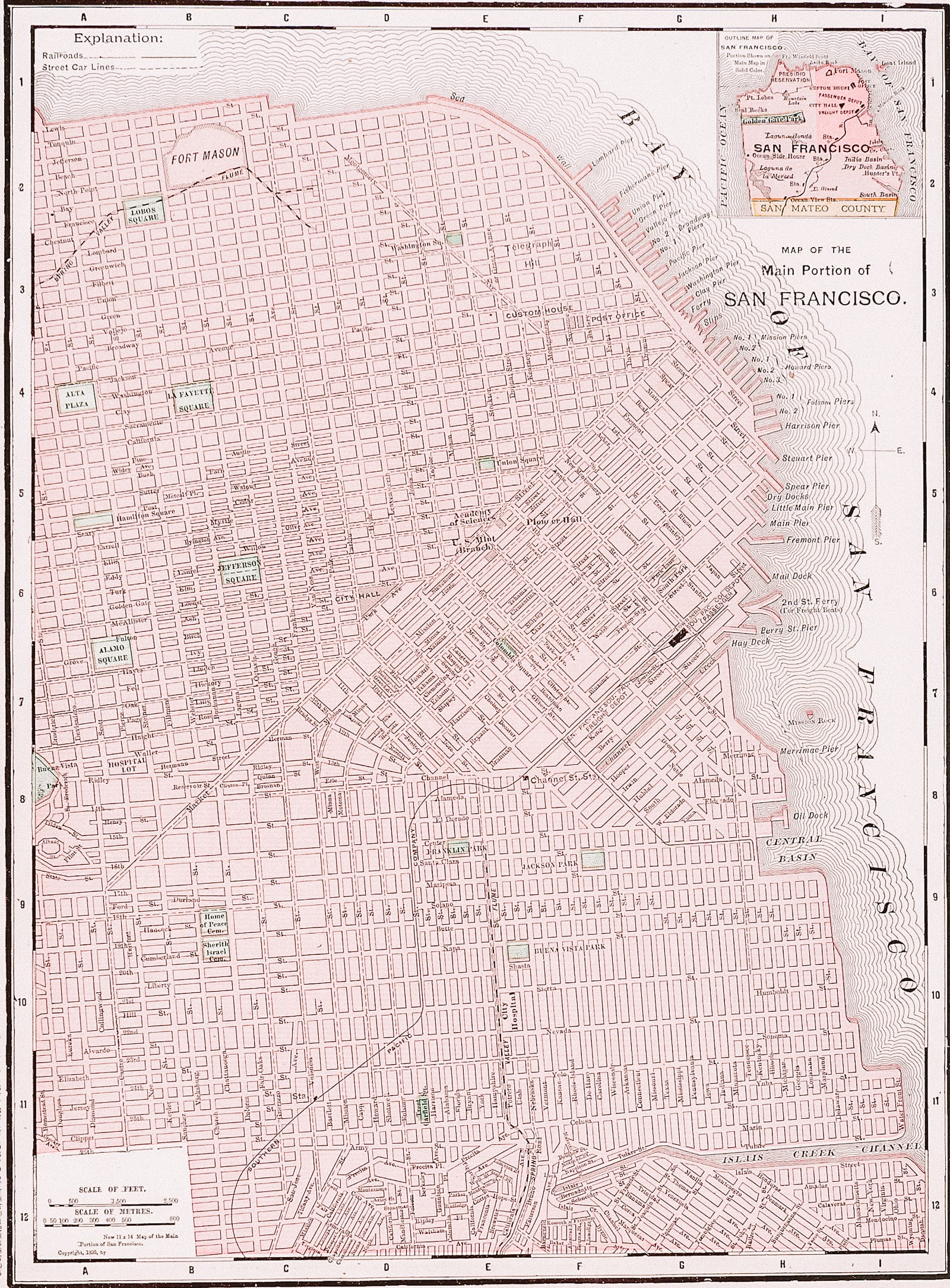 Luckily for visitors to San Francisco, local volunteers love the city as much as they do. In fact, so much so that they've been offering free guided tours of the city since 1978! Tours range in topics from 1850's San Francisco to Alfred Hitchcock. Standard neighbourhood tours are also available.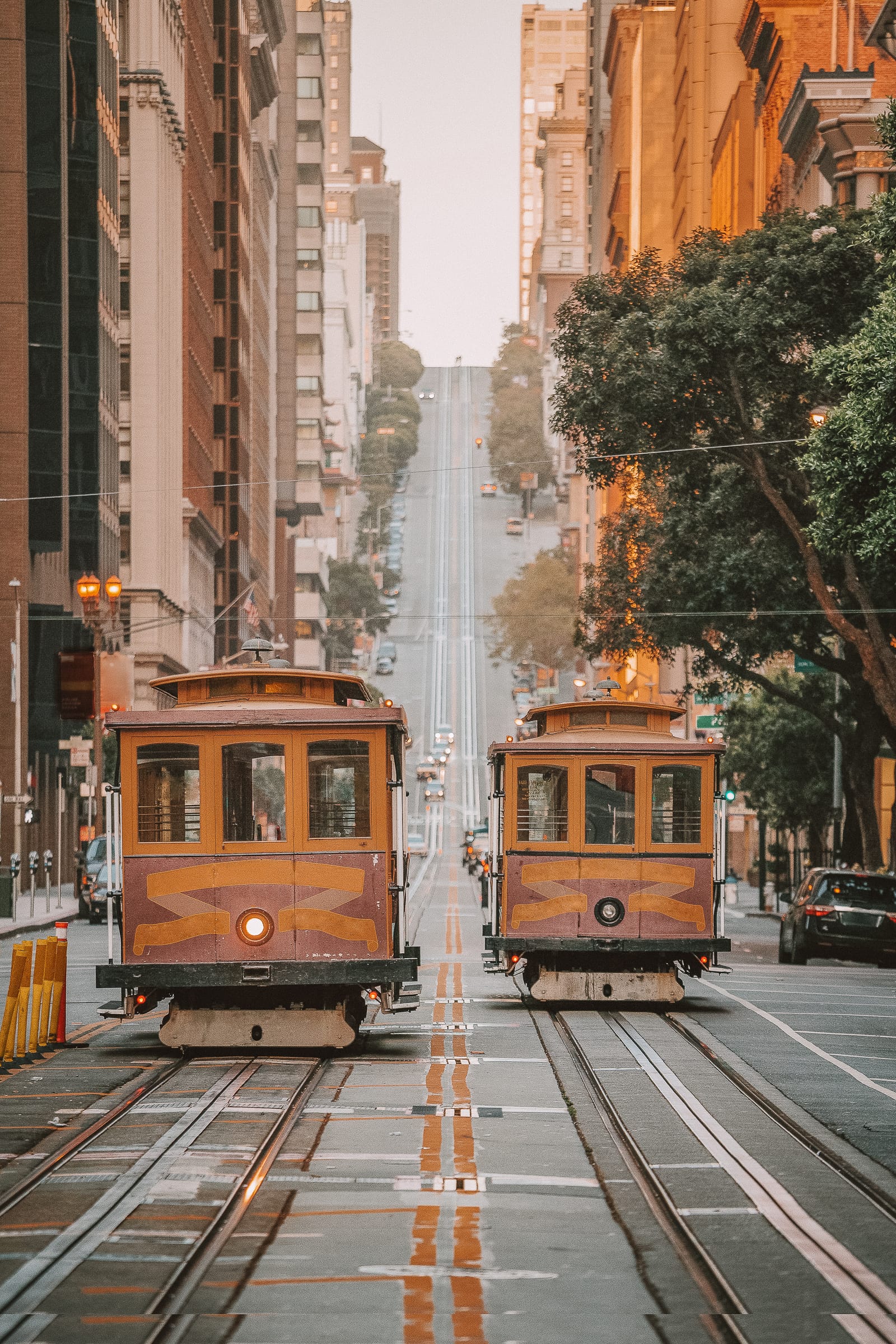 Dates range from some tours being available all year, to May through October only. Tours last 1.5 to 2 hours, and reservations are only needed if you're in a group of eight or more.
For more information and tour schedules, check out sfcityguides.org.
7.) Visit the 'Really Really Free Market'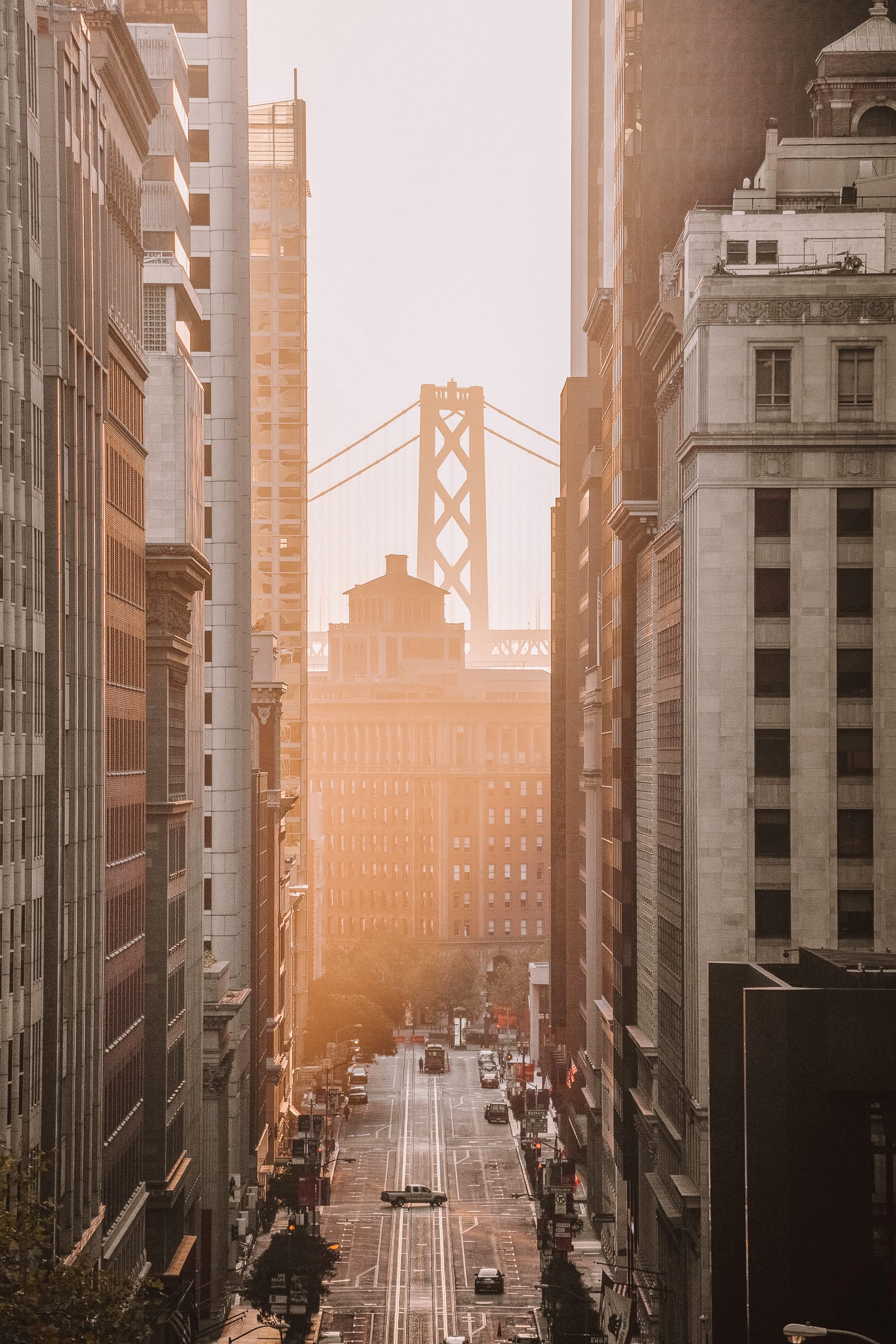 Just as the name says, this market is free—really! And it's a little different from any other market you've ever been to. Located in Dolores Park, anyone can come here, and they can exchange anything: whether it be ideas, skills, entertainment, discussions, or homemade items. Why not stop by?
Maybe you can exchange ideas and discussions with others. This 'potluck' of a market happens on the last Saturday of every month.
8.) Visit the Maritime National Historical Park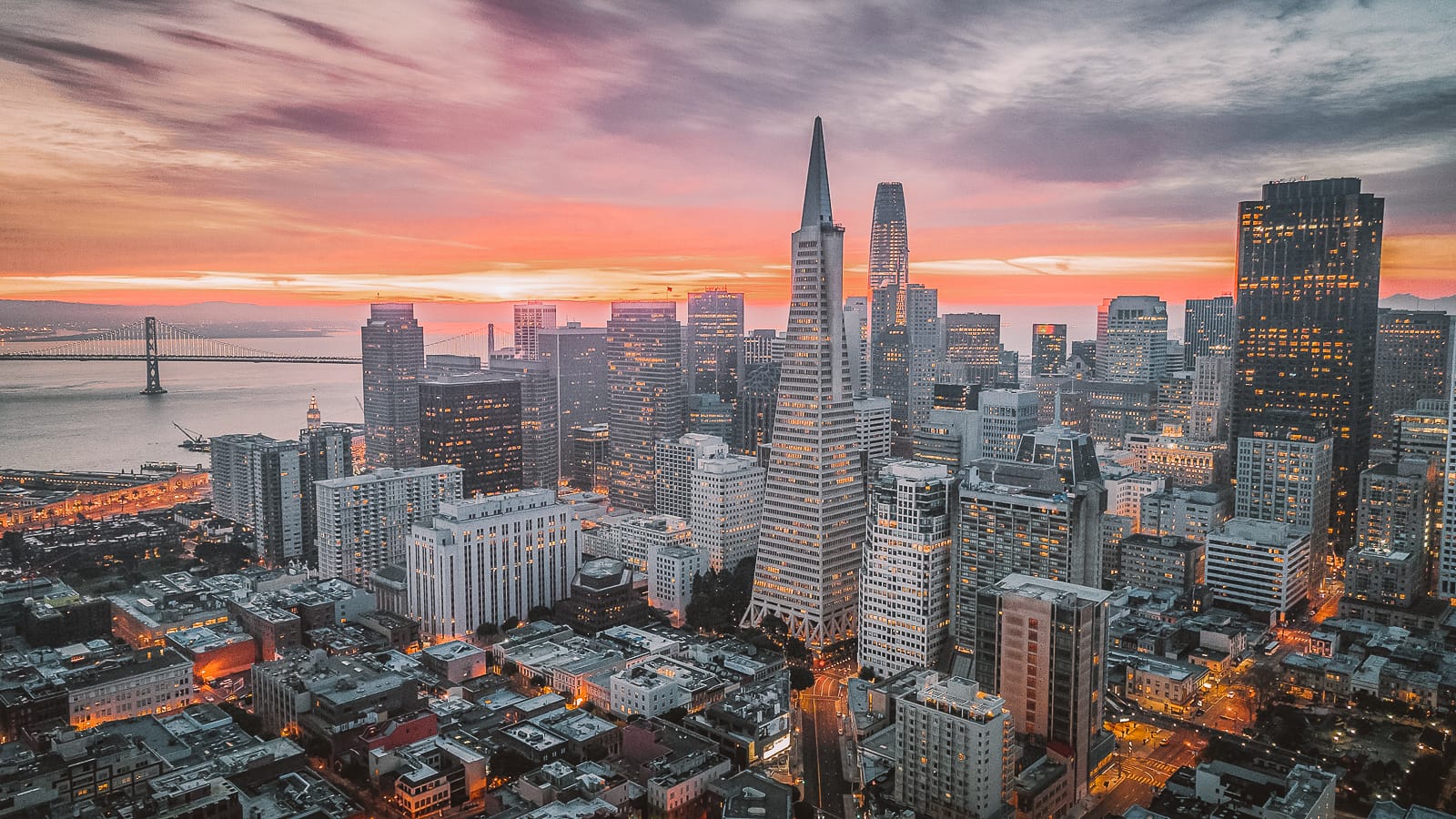 Those interested in Pacific Coast maritime history can head to the Maritime National Historical Park. Located in the neighbourhood of Fisherman's Wharf, visitors can find historic ships docked at Hyde Street Pier.
There is also a visitor's centre that is filled with photographs, telling the story of San Francisco's maritime heritage. (If you're not remotely interested in anything maritime, you can give this one a miss).
9.) Check out Ghirardelli Square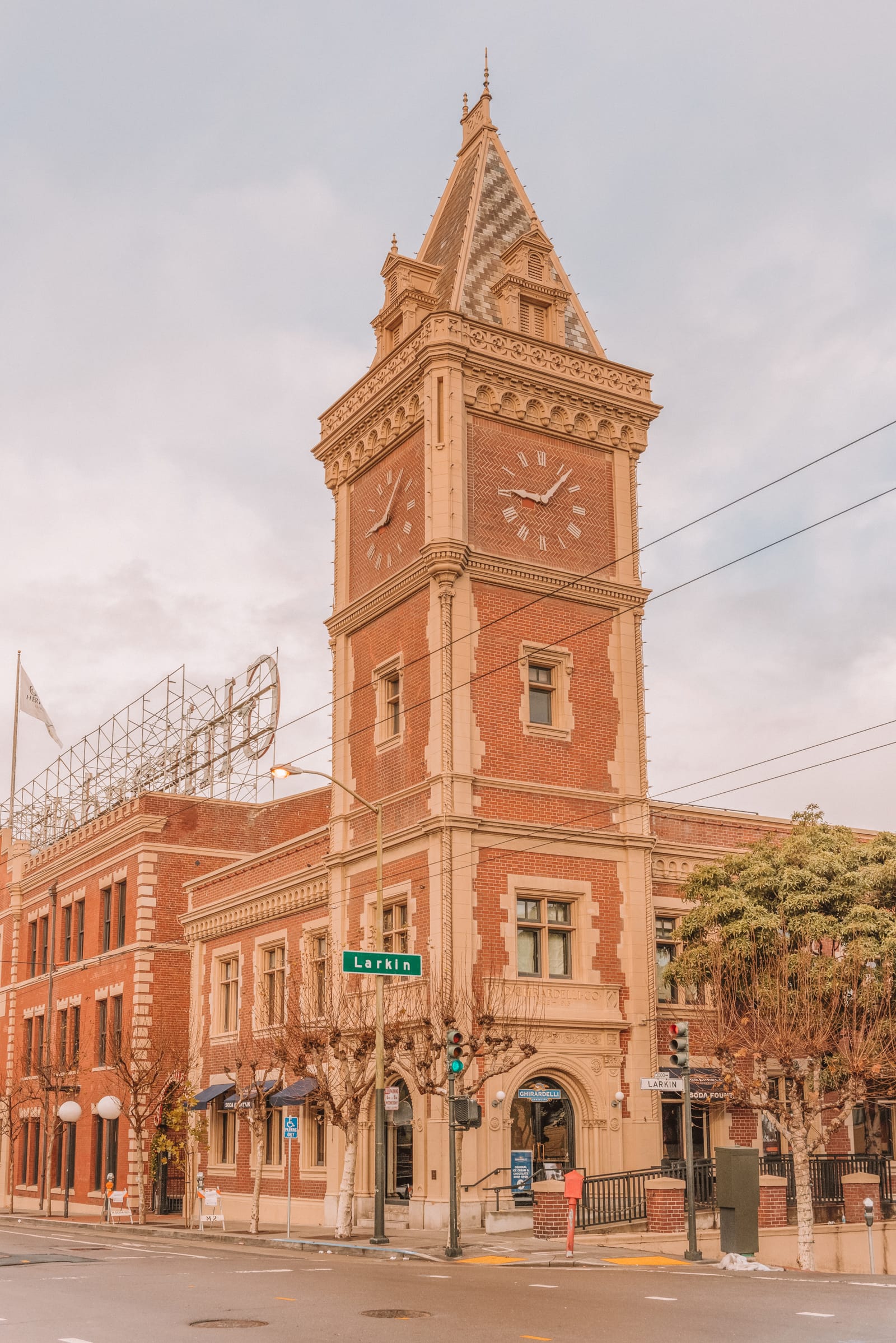 What used to be a chocolate factory is now a picturesque public shopping square just west of Fisherman's Wharf. Ghirardelli Square is now on the site of what was the Ghirardelli Chocolate factory, and some of the chocolate-making equipment is still on display there till this day.
Wander around the shops, enjoy the views, and even get a free piece of Ghirardelli chocolate! (Truth, I'd never heard of Ghirardelli chocolate before visiting but I'm not one to turn down free chocolate!)
10.) Head over to Union Square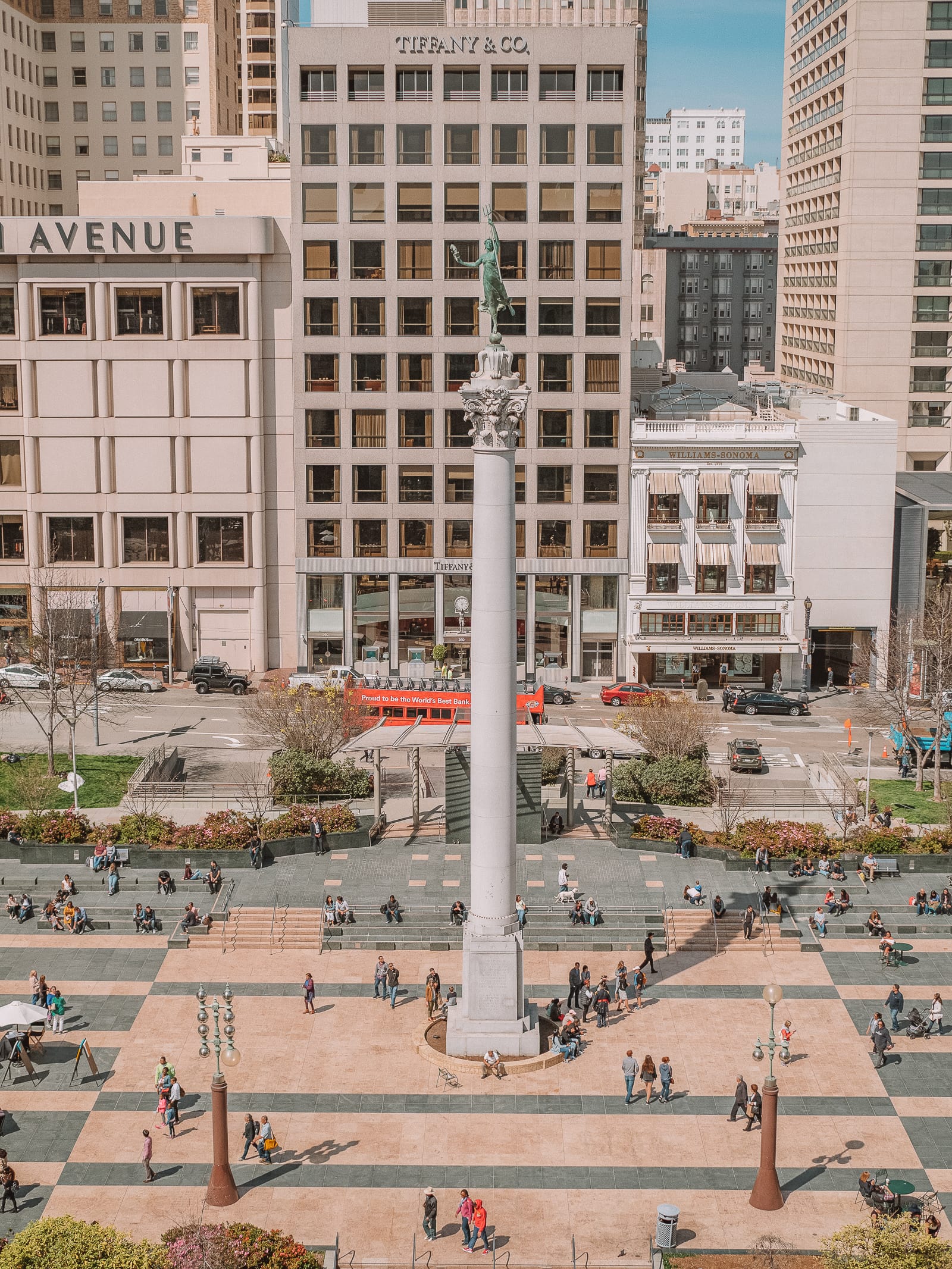 If window-shopping (really, just staring) is your thing, Union Square is for you. Considered San Francisco's "Crown Jewel of shopping districts", the Square is perfect for real shoppers, as well as those simply curious to see what is there.
Saks Fifth Avenue sits on one side of the Square, while Macy's sits opposite. If nothing else, you can sit and do some pretty epic people watch here. :-)(Okay, if you're not into shopping, this might be one left towards the tail end, once you run out of other free things to do in San Francisco).
11.) Explore City Hall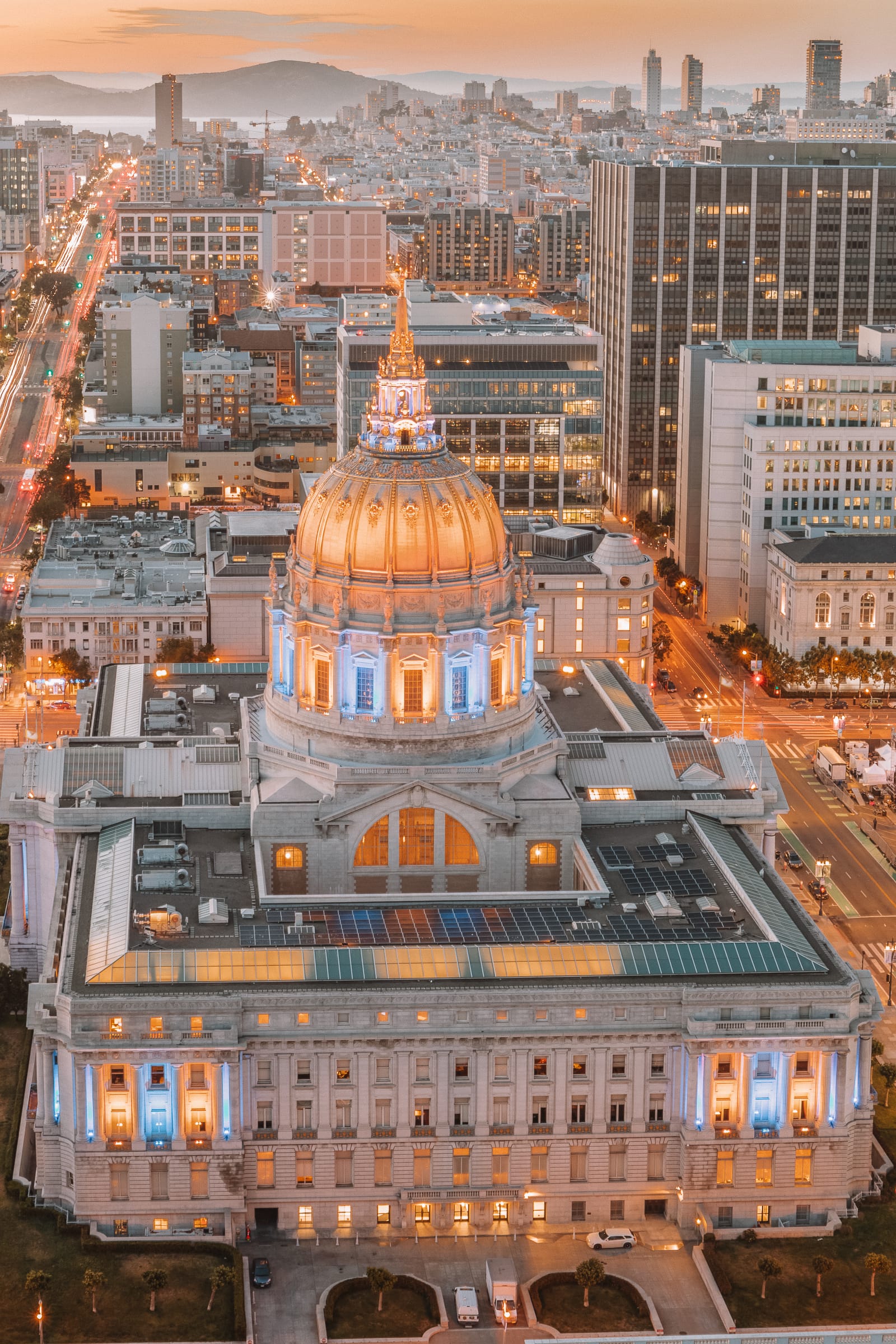 With its Beaux-Arts architecture and imposing structure, it would be hard to miss San Francisco's, City Hall. Lucky for visitors, free public tours are offered Monday through Friday at 10:00 am, 12:00 pm, and 2:00 pm.
You just have to go to the Docent Tour kiosk to sign up for a tour. If you would rather see some art, free art exhibits are displayed to the public within the basement of City Hall.
12.) Spend time at the Cal Sailing Club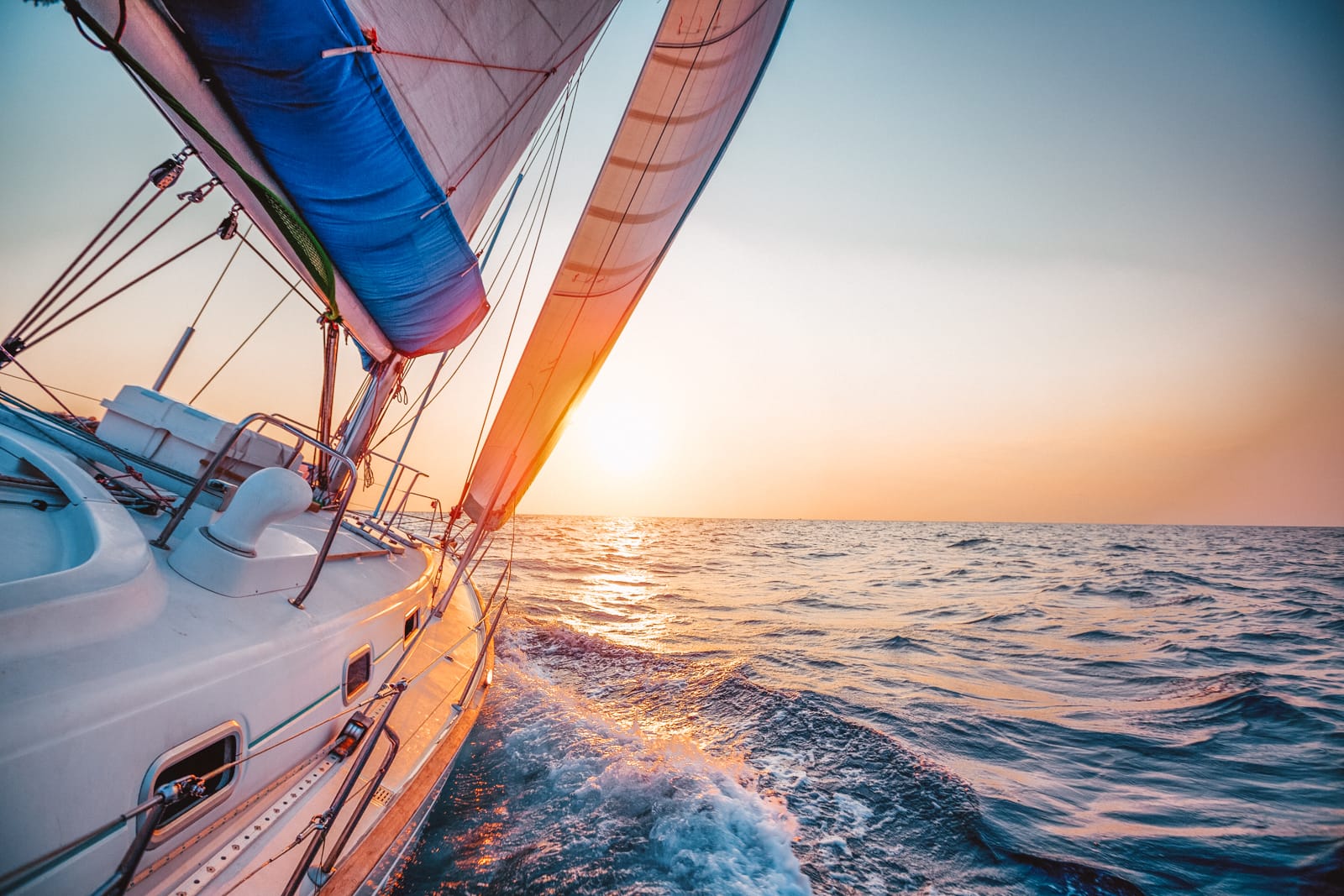 In the mood for a free sailboat ride? Around the San Francisco Bay area and Pacific Coast, who wouldn't be?! Once a month, from 1:00 to 4:00 pm, Cal Sailing Club offers free sailboat rides to the public. ⛵
These free rides happen during their Open Houses, and the dates vary depending on the year. For specific dates, head to cal-sailing.org.
13.) Visit Randall Museum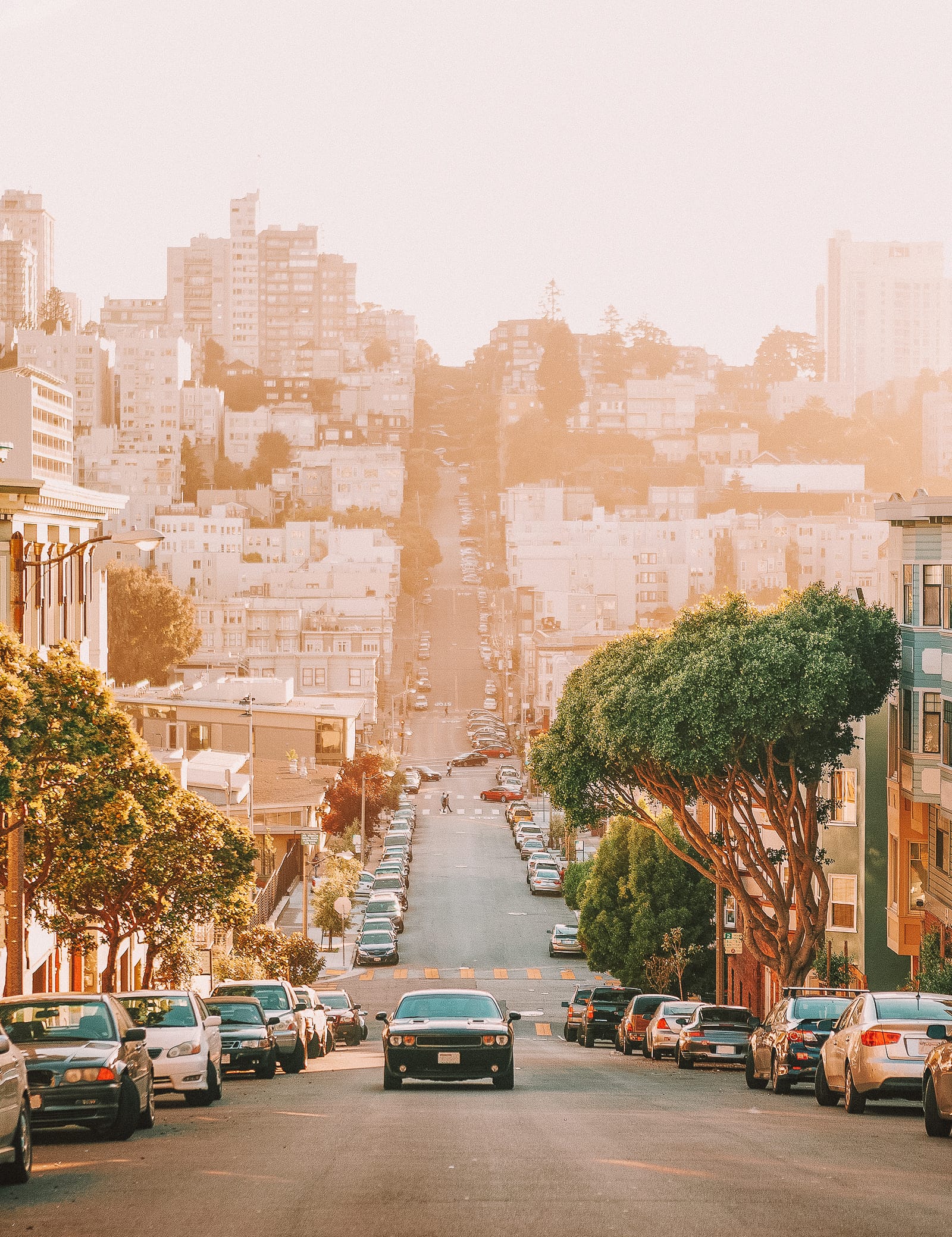 For all things art, science, and environment of the Bay Area, head to the Randall Museum. Along with constantly changing exhibits, visitors will find permanent live animals, art and ceramic studios, a woodshed, a 188-seat theatre, a greenhouse, gardens, toddler playroom, and a science lab.
The museum is open from 10:00 am to 5:00 pm, Tuesday through Saturday, and admission is always free.
14.) See the San Francisco Centre for the Book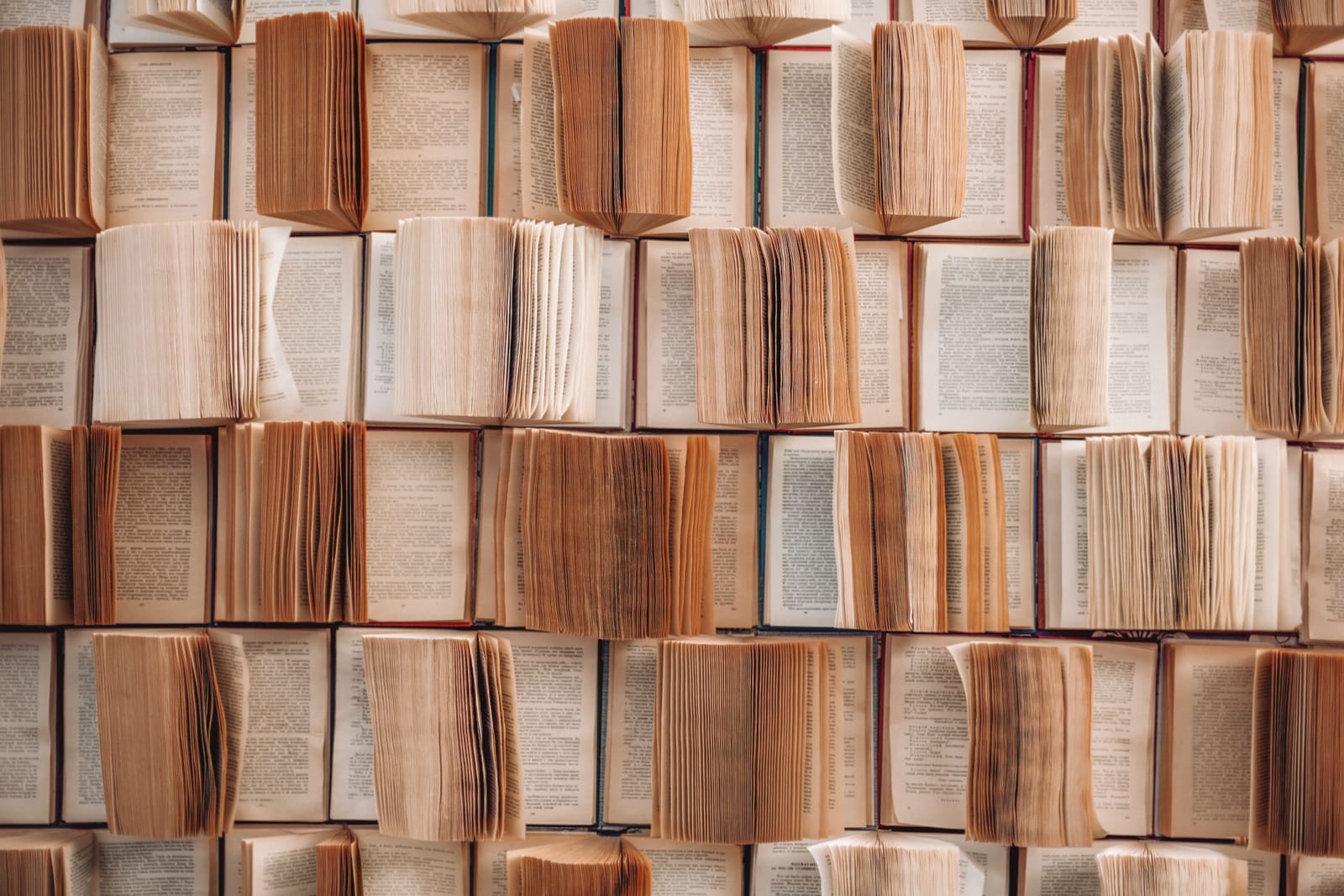 Something unique in the city that you don't hear about too often anywhere else is learning the art of bookmaking. At Centre for the Book, visitors can learn the crafts of letterpress printmaking, bookbinding, and artists bookmaking, as well as enjoy free gallery talks, book release parties, and open houses.
The Centre, located in the eastern part of the city between Potrero Hill and Mission Bay, is open Monday through Sunday, from 10:00 am to 5:30 pm. 📚
15.) Spend an afternoon at the San Francisco Botanical Garden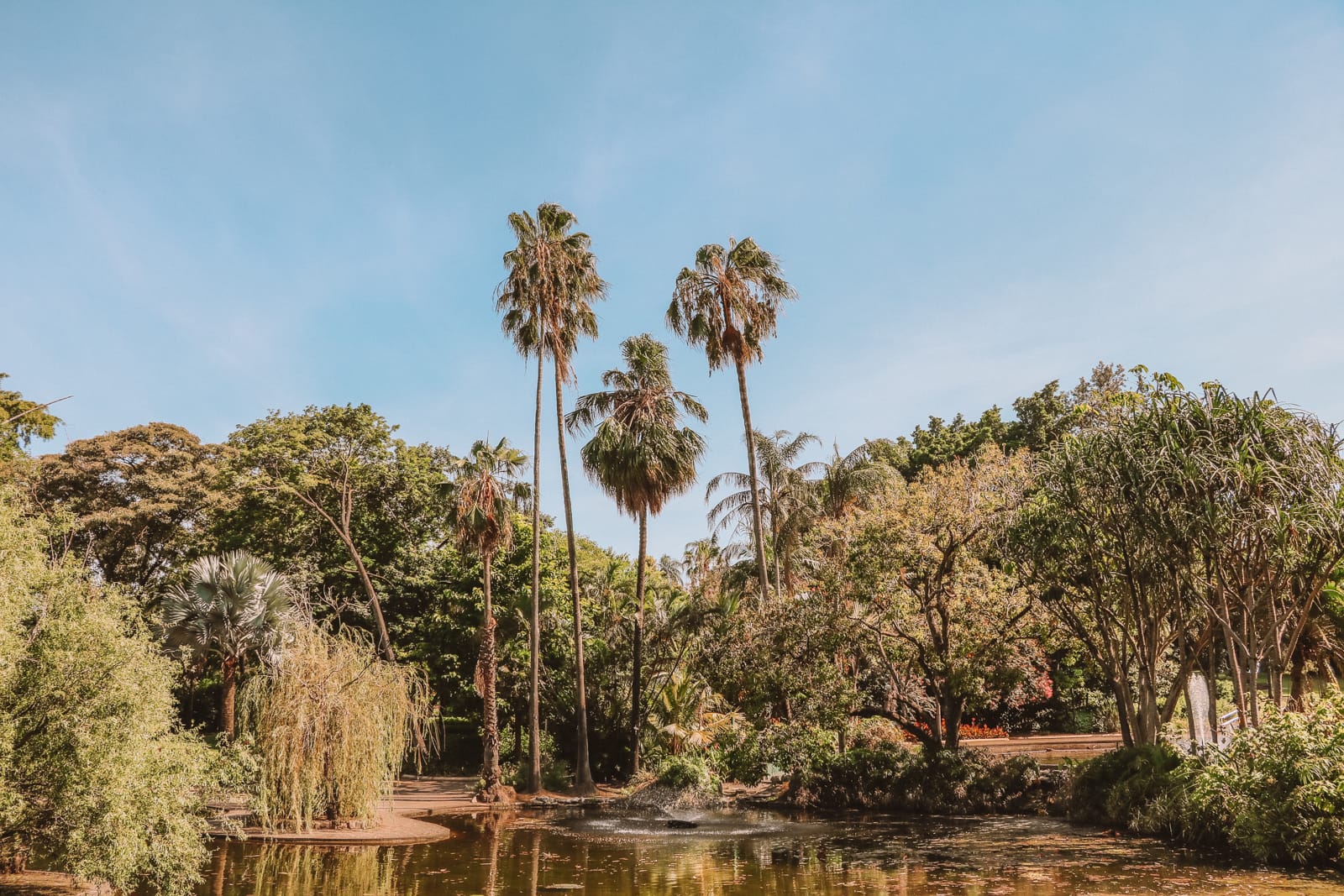 Visitors to the city might as well make good use of the typically mild and beautiful weather found in California by spending it outside. Showcasing over 8,000 different kinds of plants within 55 acres (22 hectares), the Botanical Garden offers an escape from the city, where visitors can connect with nature in an 'outdoor classroom'. There is even a Redwood Grove and an Ancient Plant Garden. 🌳
Open 365 days a year, admission is free every day between 7:30-9:00 am, and on the second Tuesday of every month.
16.) See the Asian Art Museum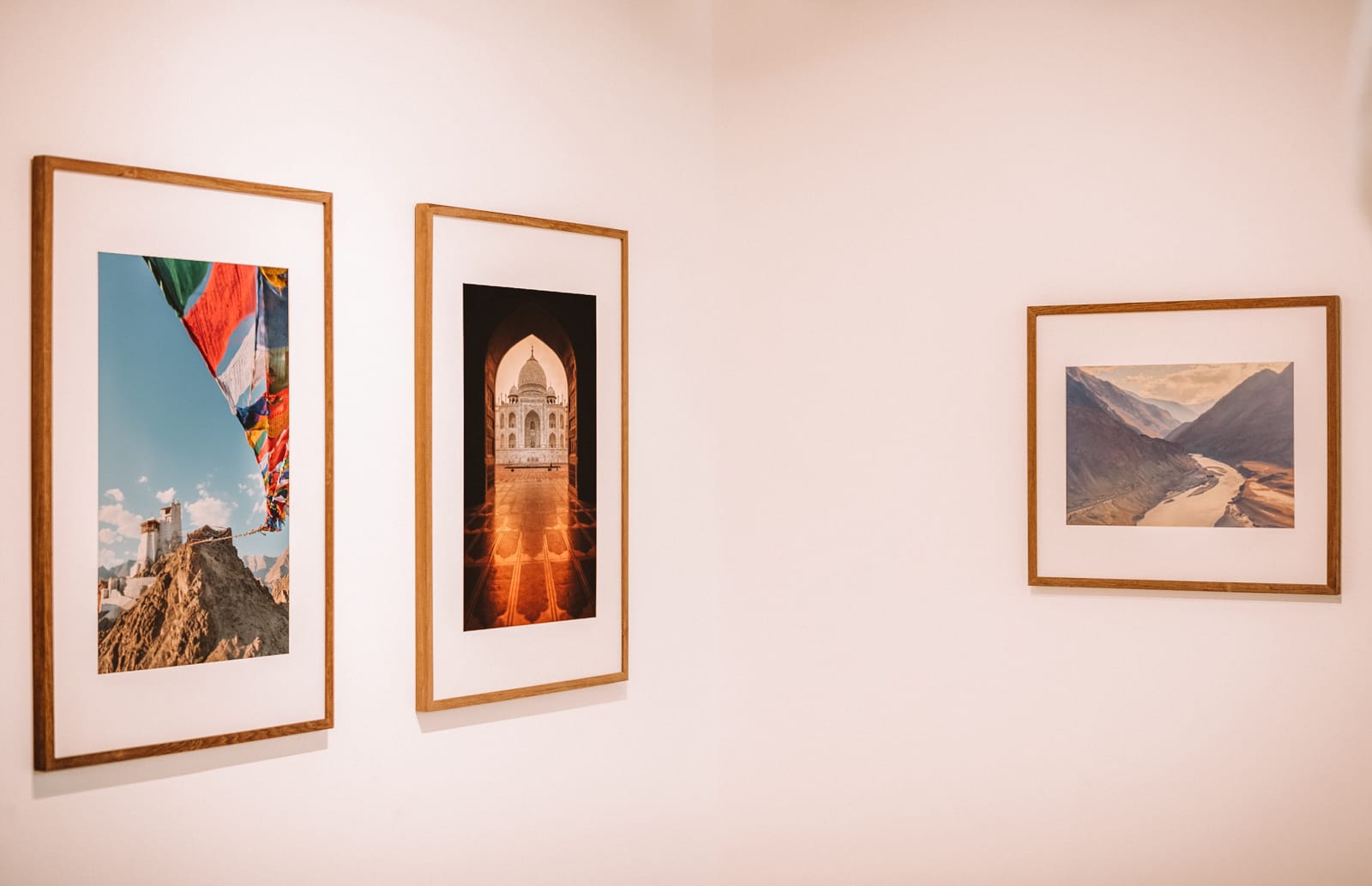 If you feel like seeing something beautiful for free on a Sunday in San Francisco, head to the Asian Art Museum. Located across the plaza from City Hall, the museum is home to over 18,000 Asian artworks and artefacts.
The museum was created with the hope of educating the public on the ideas and cultures that make up Asia. The art here spans over 6,000 years of history and is also home to the oldest known Chinese Buddha. Admission is free the first Sunday of every month.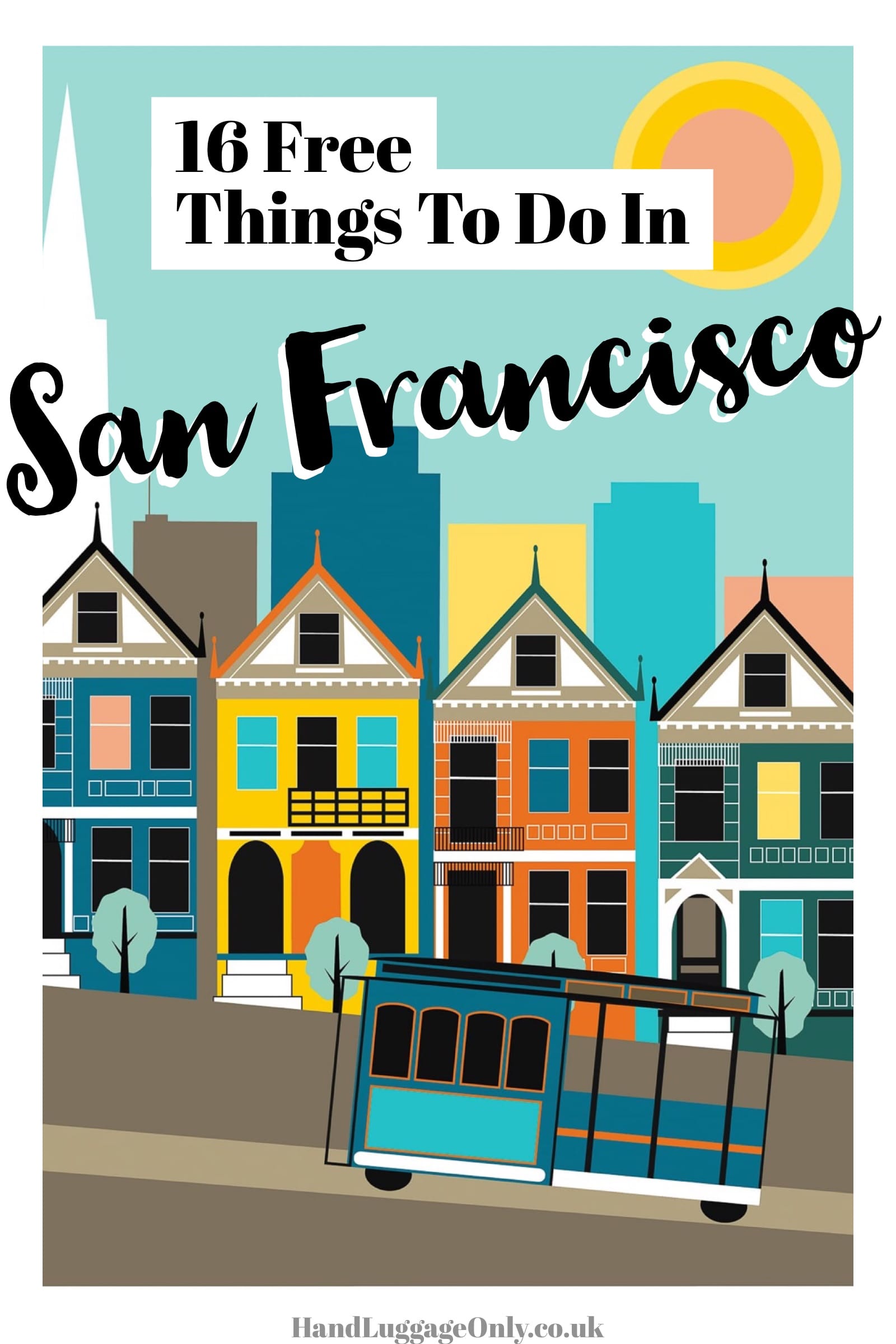 Visiting San Francisco? Check out our guide to great things to do the city, here
---
---