The State of California needs no introduction if I'm honest. In fact, it's possibly one of the best-known states in all of the USA. That being said, with how popular it is to explore (and its sheer size) I found it tough to narrow down the best places in California to visit on my first trip. In fact, I wanted to go everywhere.
That's the thing with California, it's got a heap of diverse landscapes, coastlines, national parks and cities that are pretty unrivalled. Think of it, in one moment you can be in the searing deserts of Death Valley to the next, skiing near Lake Tahoe. And, of course, all finished off with a vineyard tipple in Nappa Valley before walking the Golden Gate Bridge. Well, maybe not in that order, but you get the picture! 😉
Honestly, I really found it hard to prioritise the best places in California to visit when I first went. And truth be told, it was a good way to make me prioritise what was essential experiences for my trip to the Golden State.
Now, although you might not fit every one of the best places in California to visit on your trip, you'll almost certainly return to revisit or see new spots that catch your eye. That's why I wanted to share some of my favourite spots to see.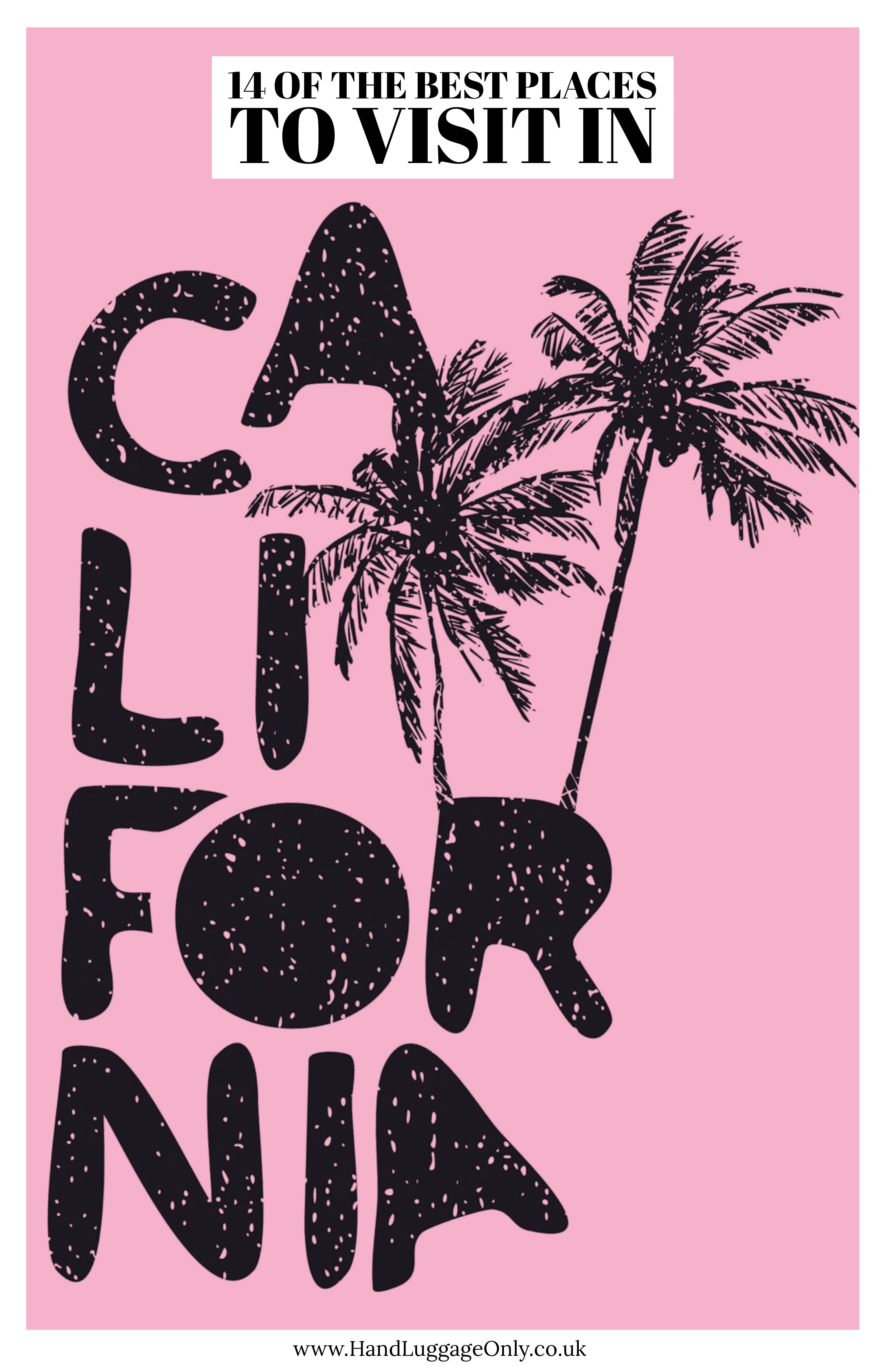 Take a look below at some of the best places in California to visit this year. You'll have an incredible trip. 🇺🇸
1.) Salvation Mountain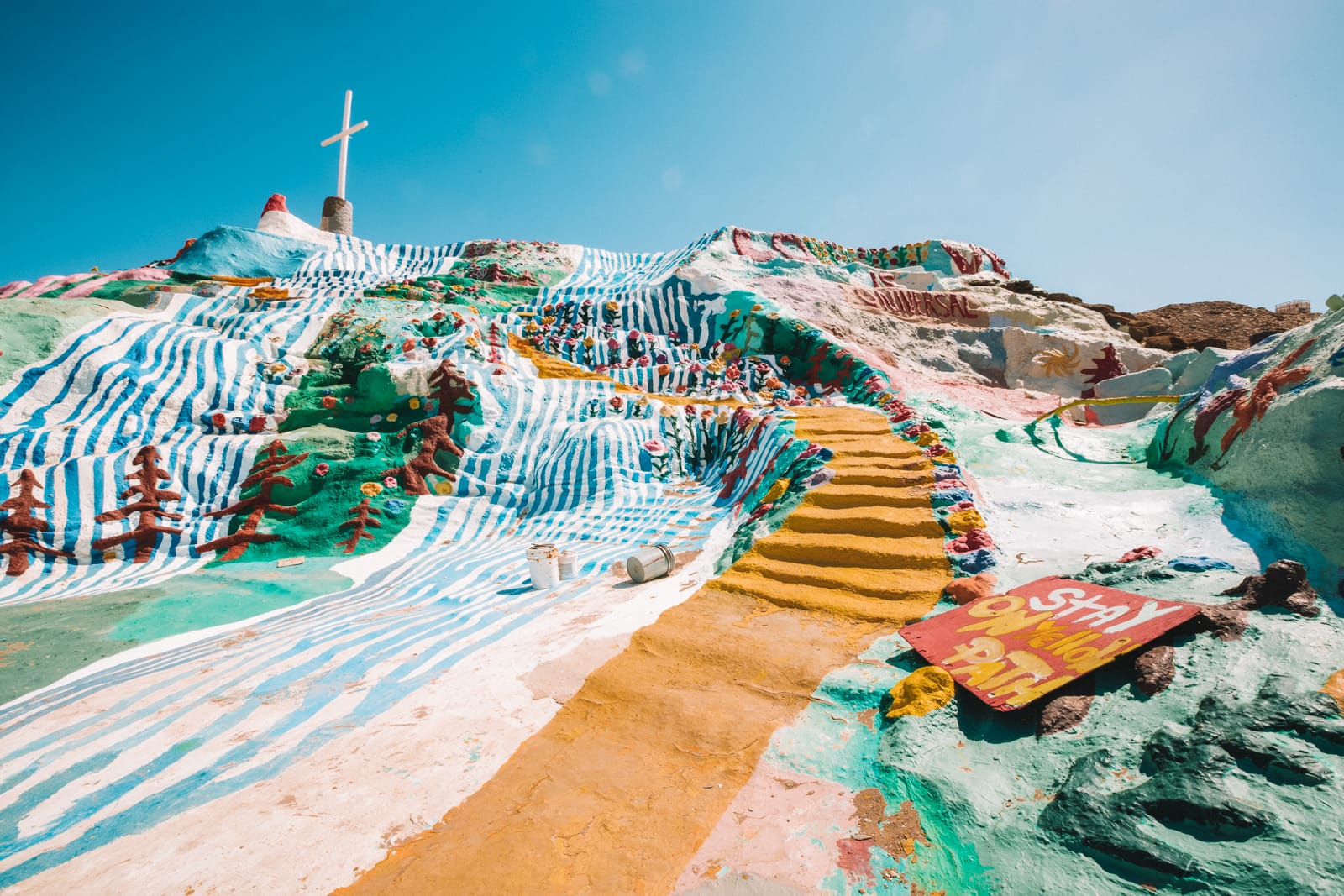 Perched in the desert, Salvation Mountain is probably the best places in California to visit if you're looking for something totally unique. Created well over 30 years ago, this unique artistic landscape has become a truly amazing spot to see on your road trip through California.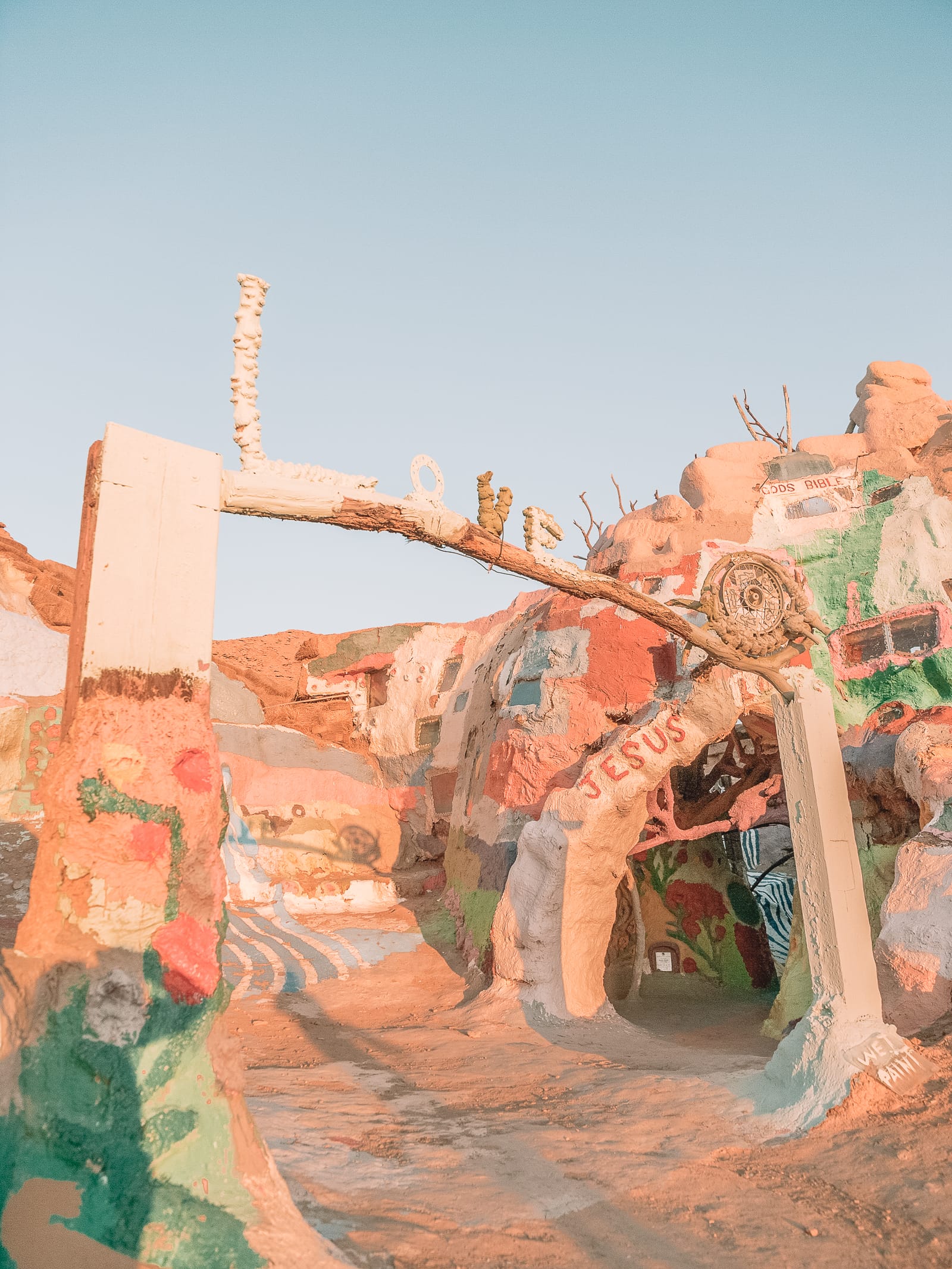 Made from salvaged materials, lots of help from volunteers and a heck of a lot of toxic-free paints, this landscape is a constant work in progress. Now, you will need to drive here but you might be able to hop on one of the seasonal tours that go from San Diego itself.
Read more: How to visit Salvation Mountain
2.) Death Valley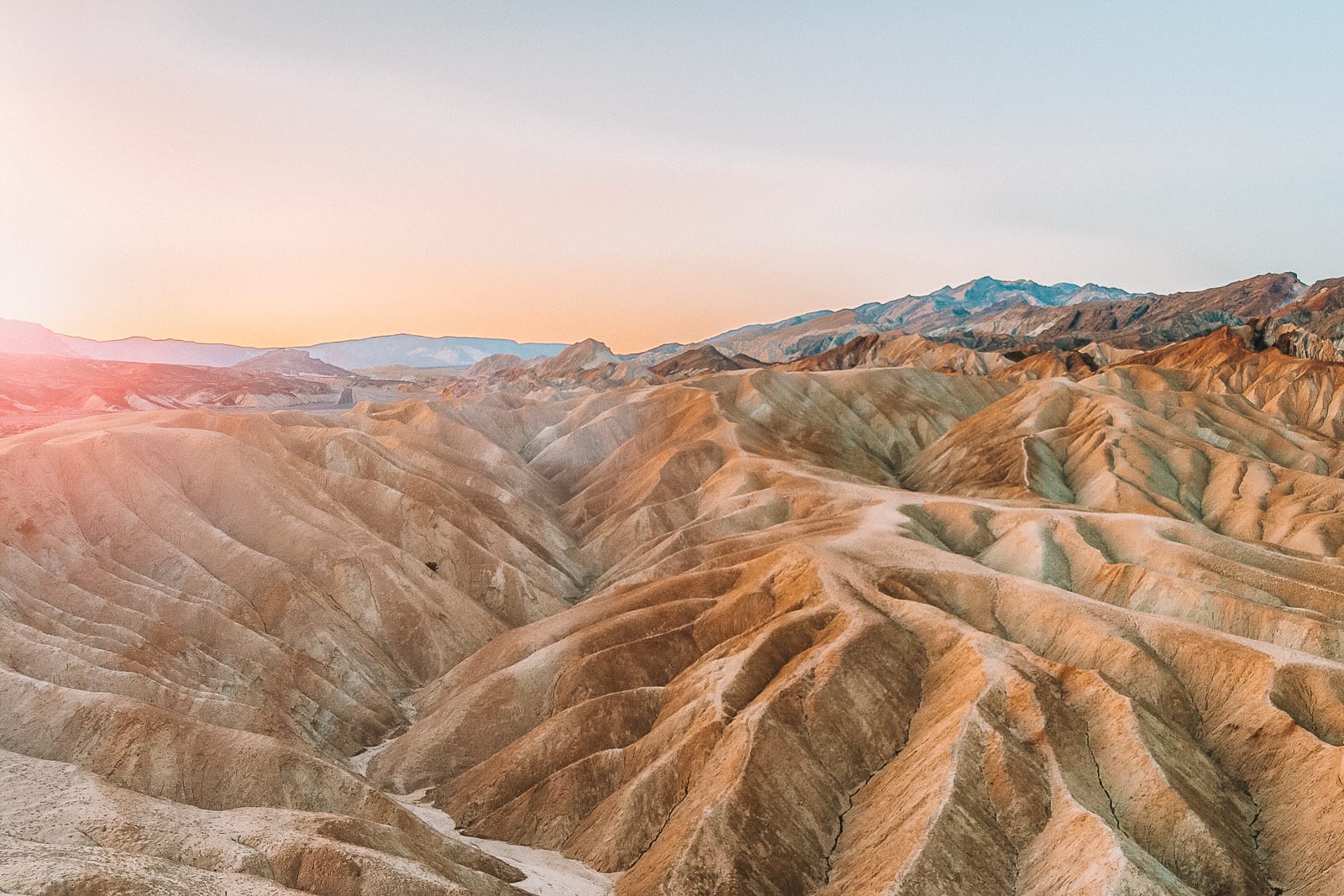 I remember visiting Death Valley a few years ago and being totally blown away by how hot it was here! It's considered one of the hottest places in the world and a pretty unique place to see when looking for the best places in California to visit.
Now, Death Valley is a pretty inhospitable place and I remember us being turned back by a ranger for not carrying enough water with us. Lesson learned, always carry plenty of water in the desert, just in case your car breaks down.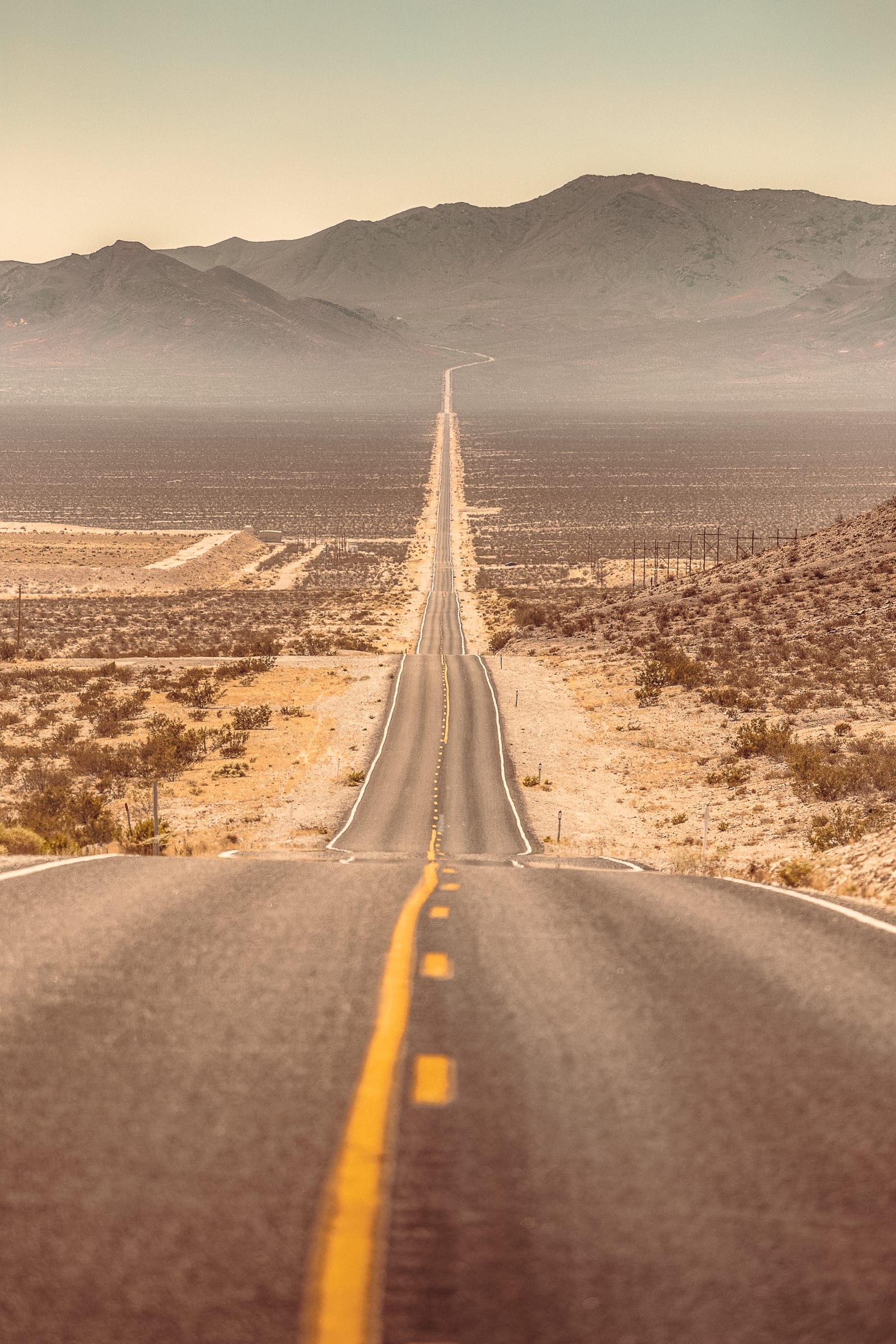 Honestly, it's one of the world's most hostile environments and equally one of the most beautiful. Once you're here, make sure to visit Badwater Basin that actually sits below sea-level. Oh, and make sure to visit Dante's View for an incredible vista over the park.
Finally, if you get properly excited by nature, pop over to the Ubehebe Crater that was formed thousands of years ago.
3.) San Francisco
San Francisco is one of my very favourite cities to visit in the United States. There's just so much to see and it's really up there as one of the best places in California to visit for a city break.
Okay, so I could literally share 394854859403949494 tips on what to see in San Francisco… there is just so much here! But, if you had to prioritise, I'd definitely recommend some of the favourites like; The Golden Gate Bridge in San Francisco. On our last layover in the city, we headed to Golden Gate View Point and watched the sunrise over the bay. It was amazing.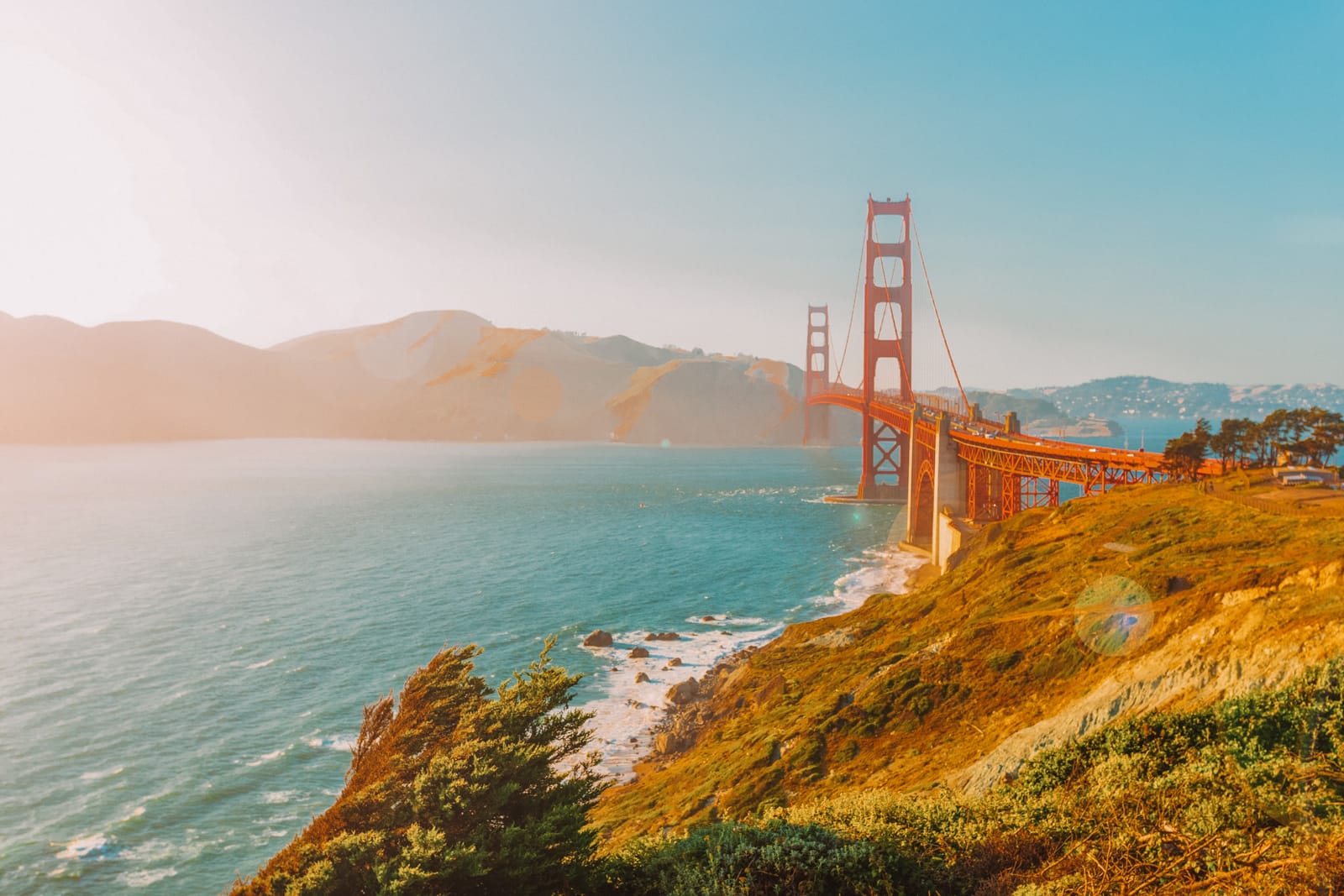 If you're fancying being locked away, pop over to Alcatraz Island is famous for the penitentiary with access by a ferry. Just make sure you book your tickets in advance if you want to ensure a visit, it can get busy. If that doesn't tickle-your-fancy, check out some of the cities free things to do. You'll have a great time.
Oh, and pop over to Fisherman's Wharf and Pier 39 to see the seals that call this area home. Just don't get too close… they smell horrendous! 😉
Read more: What to do in San Francisco on your visit
4.) Channel Islands National Park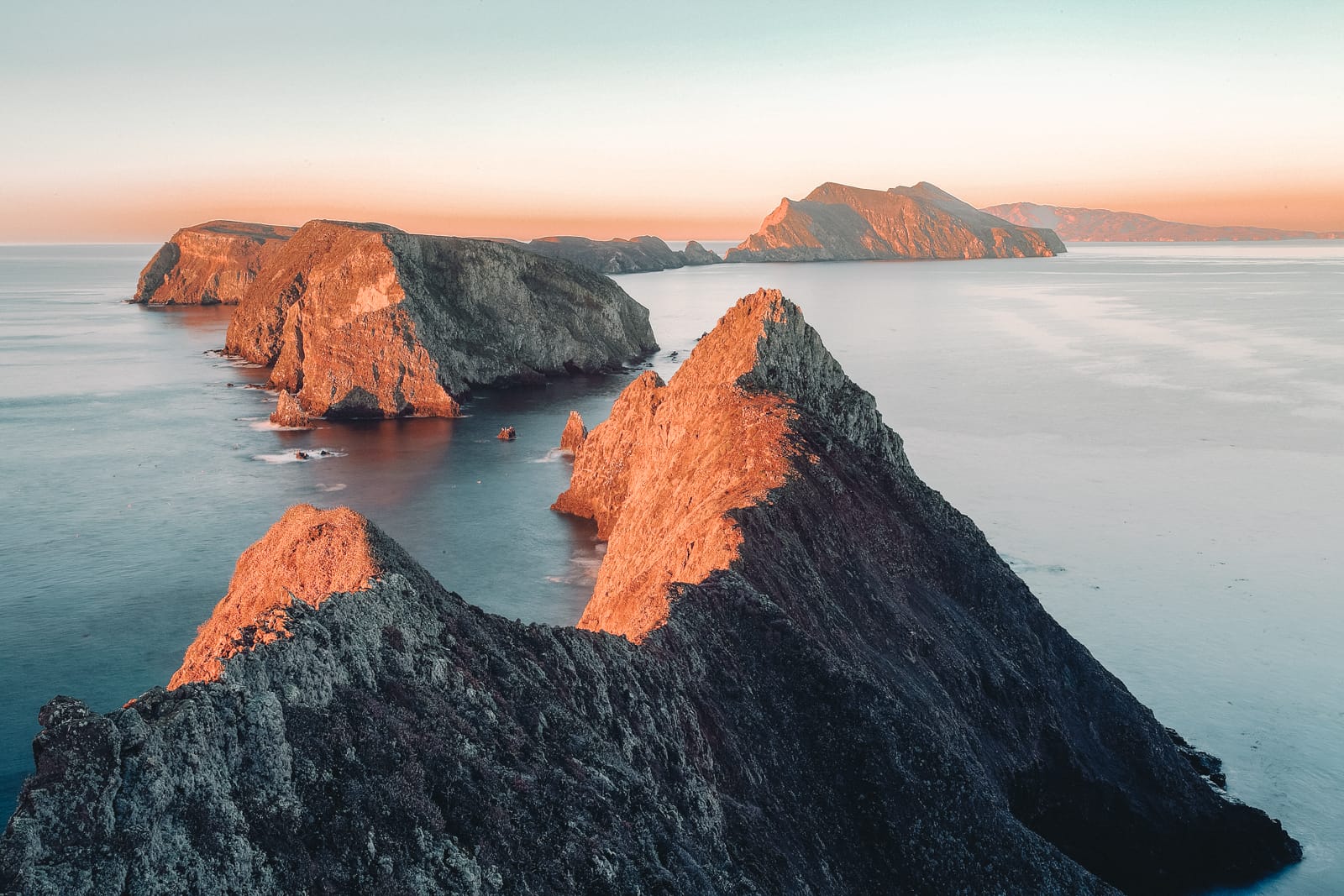 Perched off the coast of California is the five stunning islands of the Channel Islands National Park. Now, the islands themselves can be easily reached by boat and are well worth it to see a totally different side of the state.
Once here, make sure to visit Anacapa Island and head onto the trails across the island itself. Once here, see the old lighthouse and clifftop Inspiration Point that's a great place to watch the sunset from. There's also a whole heap of gorgeous caves to explore on Santa Cruz Island itself. It's such a unique little set of islands.
Read more: The best beaches to visit in California
5.) Redwood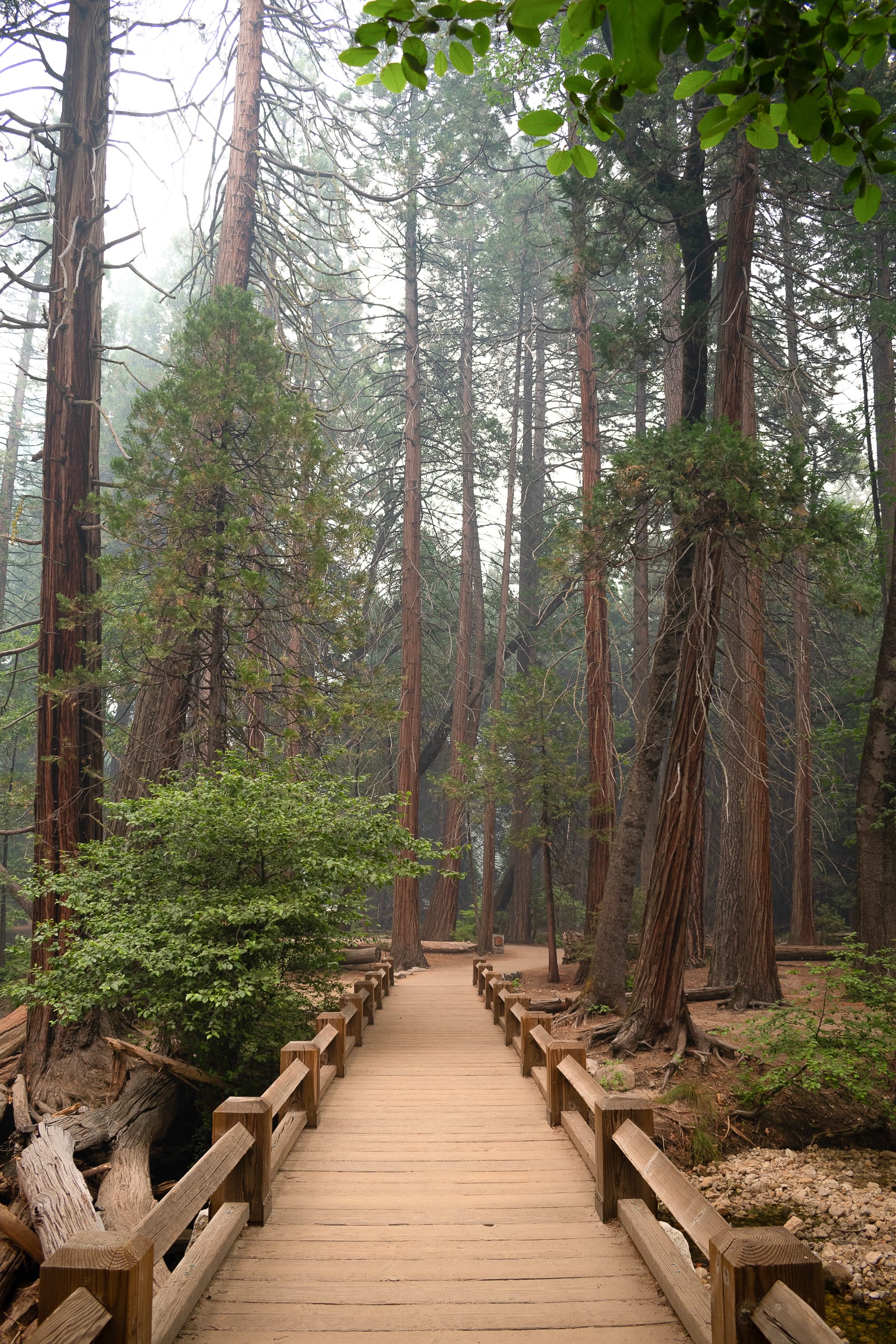 Okay, so the Redwood National and State parks are home to some of the tallest trees in the world and easily up there as one of the best places in California to visit. But, there's so much more to Redwood to explore.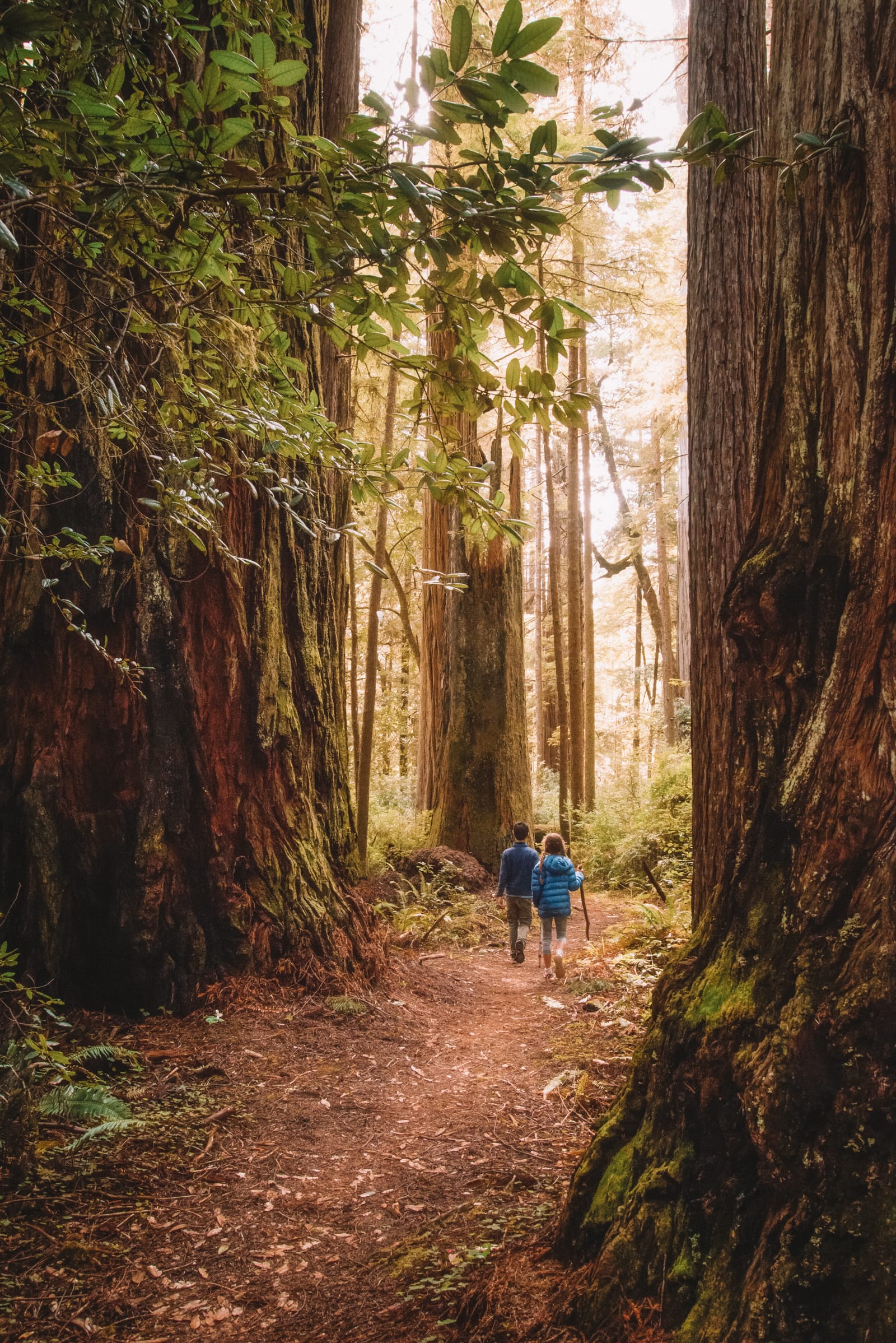 Once you're here, make sure to visit some of the 40-miles of dramatic coastline that is just stunning. Oh, and wander through Fern Canyon, spend the night at Gold Bluffs Beach and, of course, see Tall Tree Grove. If you're looking for a hike, join the Boy Scout Tree Trail that takes you into some picturesque spots within the park itself.
6.) Big Sur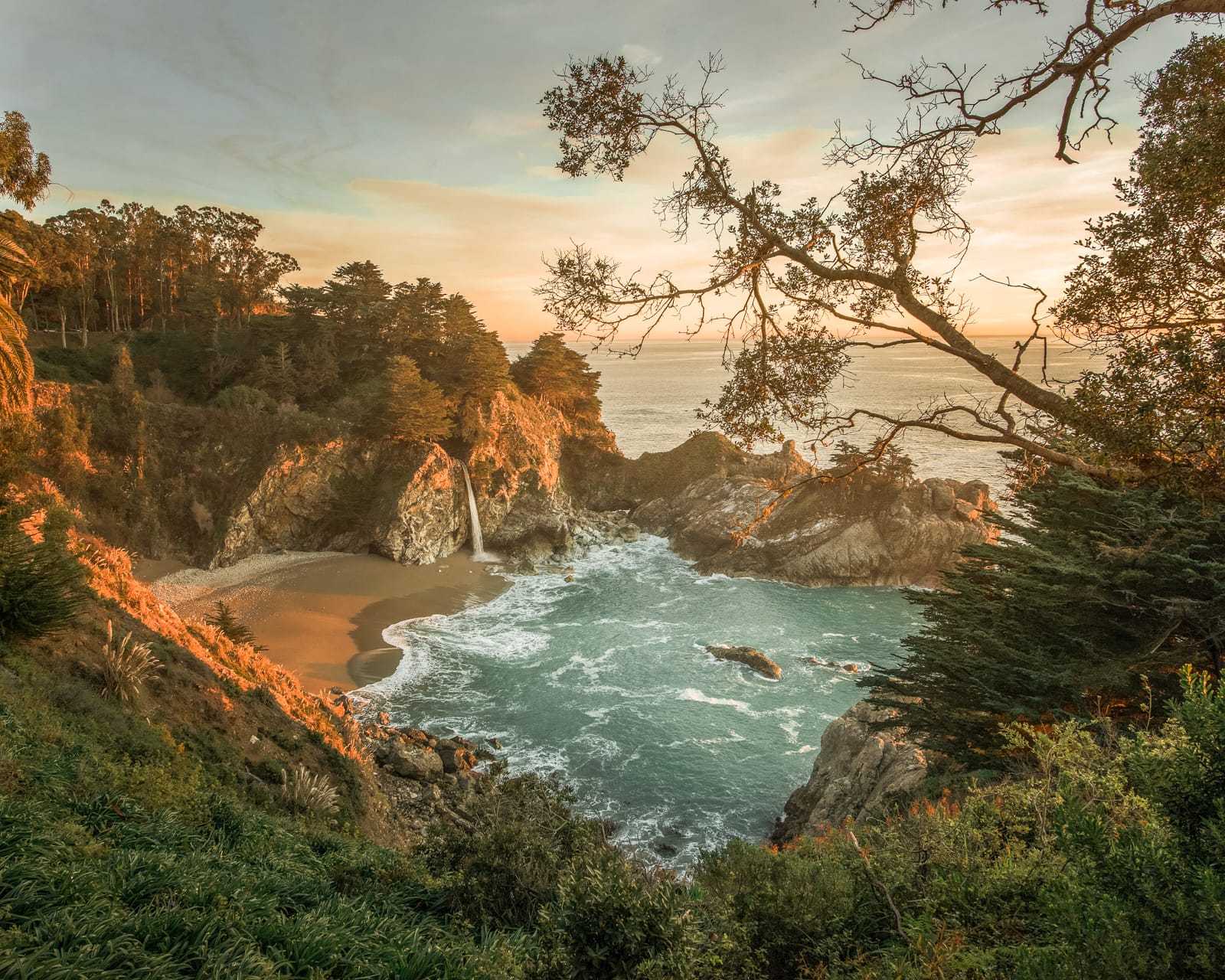 Big Sur is one of the most beautiful and best places in California to visit, especially to see its stunning coastline. Often thought of as one of the world's most scenic coastal drives that span around 90-miles.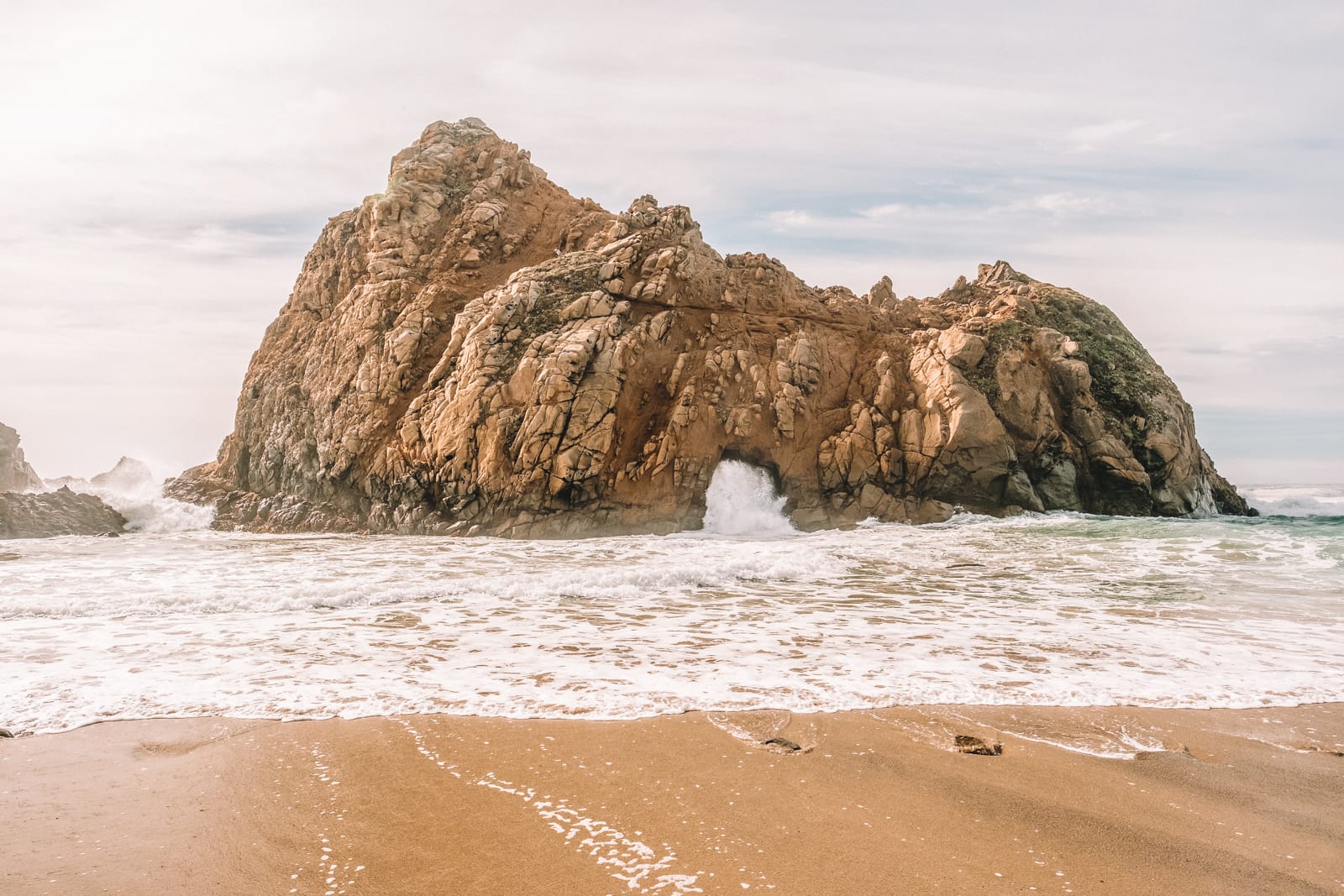 If you're planning on visiting, hire a car and stop off at one of the many spots along the way. Then make sure to include a photo of the Point Sur Lighthouse, McWay Falls (and cove), Pfeiffer Beach, Partington Cove and Ragged Point.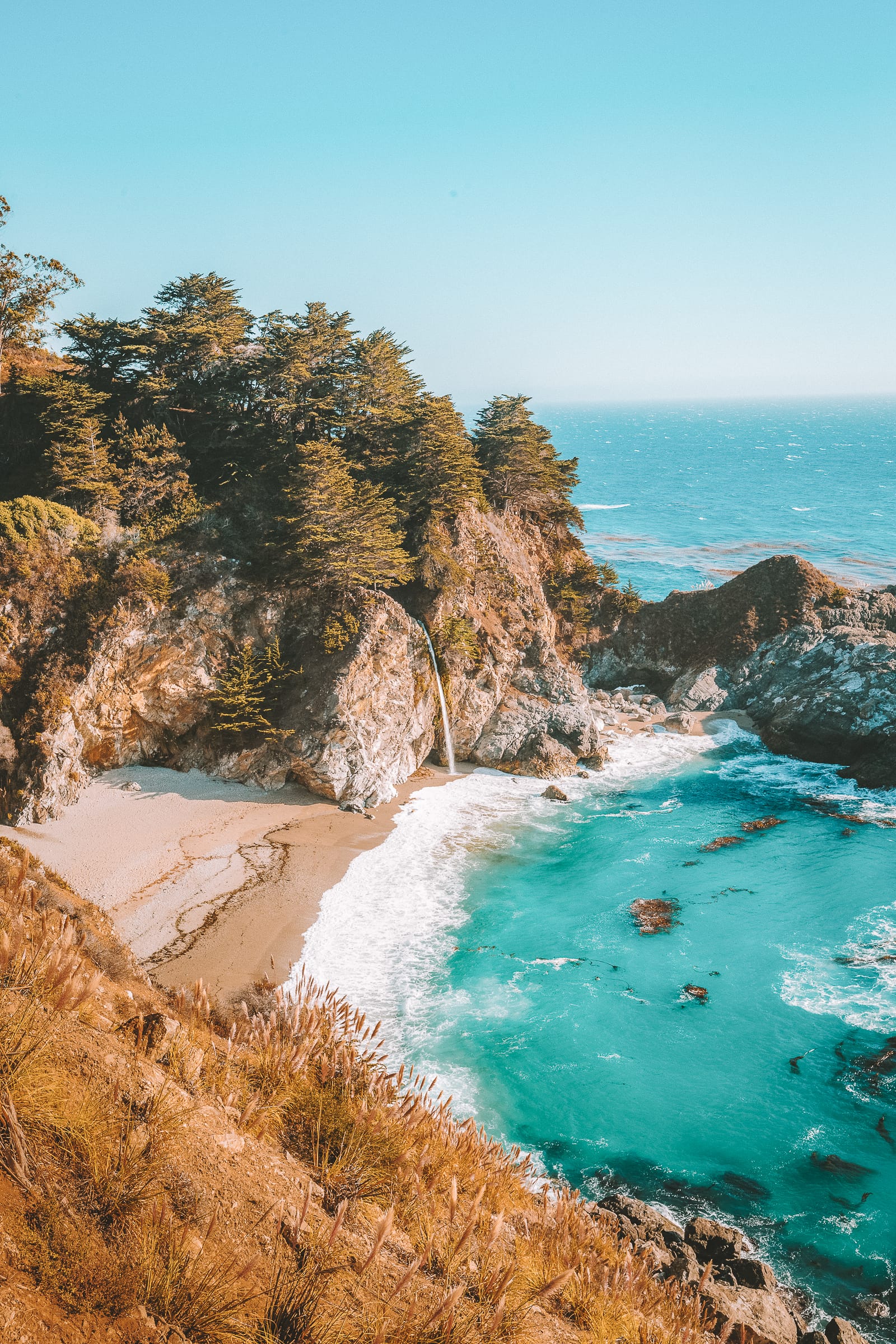 Oh, and make sure to stop off at Bixby Bridge (the world's tallest single span bridge).
7.) Sequoia National Park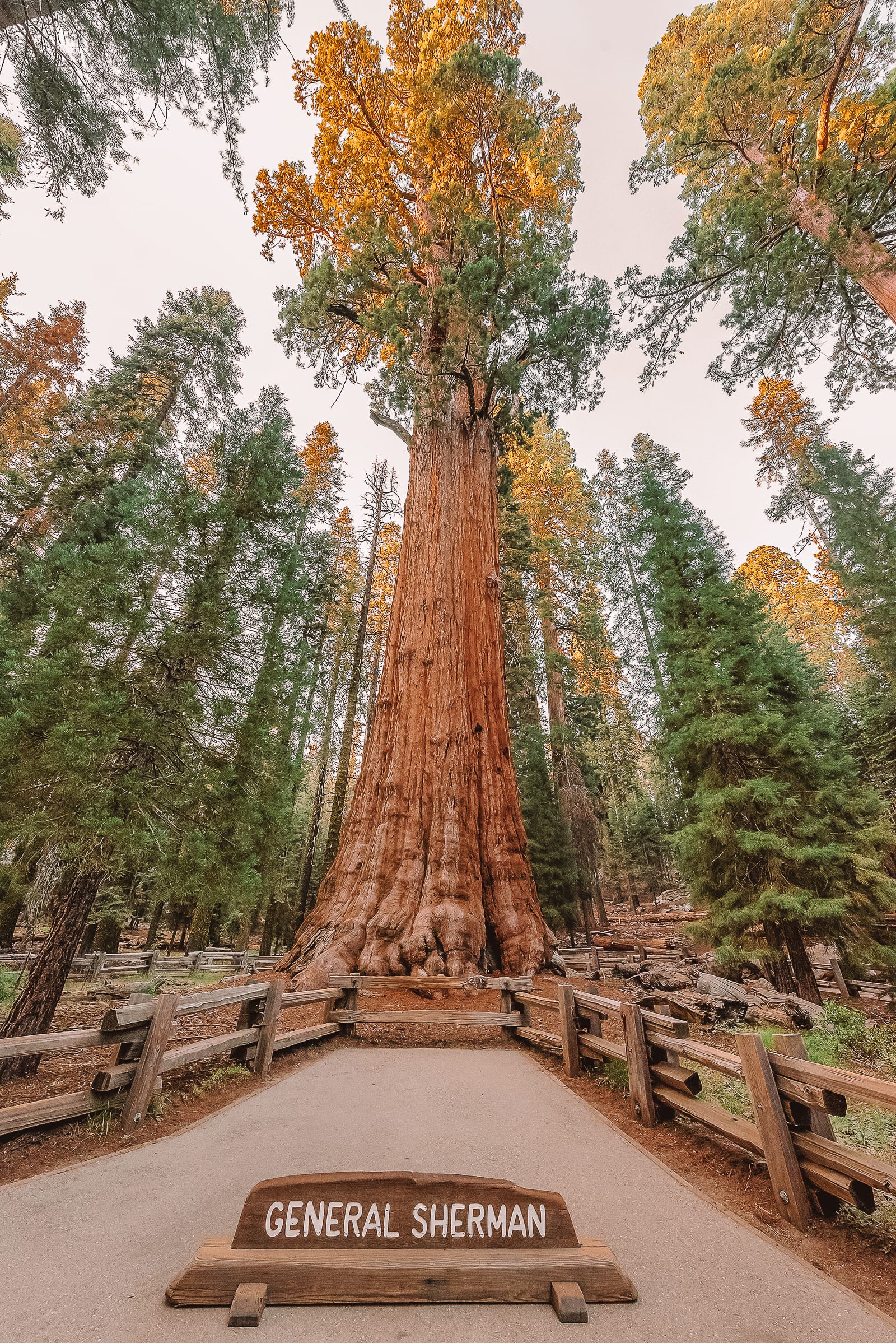 Right next door to King's Canyon National Park is the utterly stunning Sequoia National Park that crosses the Sierra Nevada mountains.
Now, possibly one of the most famous and best places in California to visit (if you love trees) has to be General Sherman. Just shy of 275 ft, General Sherman is one of the tallest trees in the world (and over 2,000 years old). In fact, you can actually find five of the world's trees here. There really must be some good nutrients in that soil!
That being said, if you're looking for a challenge, consider hiking Mount Whitney which is just incredible. Be warned though, this is a strenuous hike and quite difficult so it's not for the faint-hearted or inexperienced. As always, check with local experts and never head out alone unless you're familiar with your surroundings.
8.) Disneyland, Anaheim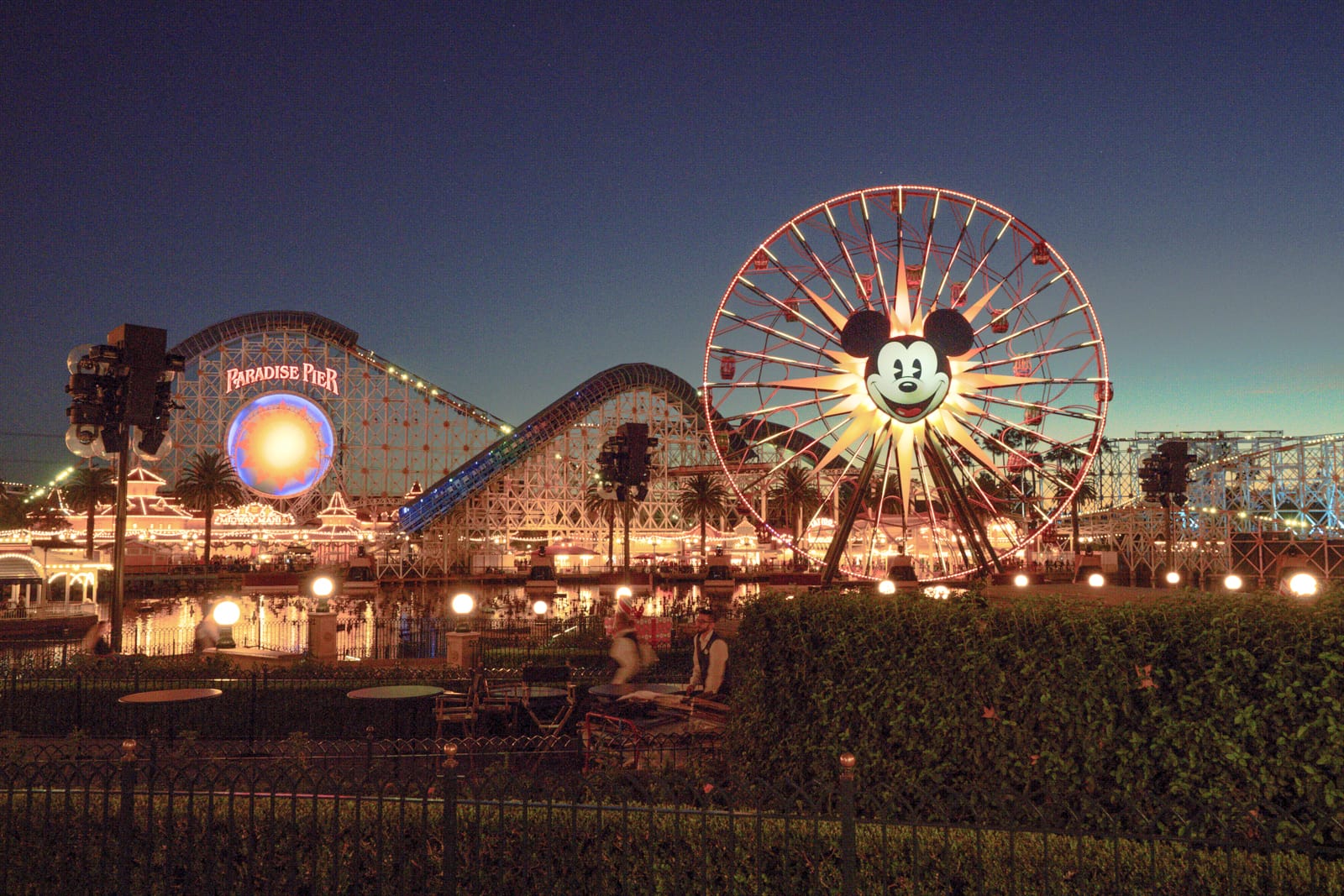 Look, you're either gonna love this or hate this but Disneyland first started in California (Anaheim) and still sits in the same spot where Walt Disney created his first park. Built over 60 years ago, it's actually the only one of Disney's parks that was actually fully completed by Walt Disney himself.
Disneyland needs little introduction but it really is one of the best places in California to visit if you love a bit of magic! Embrace Mickey Mouse, ride the rollercoasters and explore the futuristic Tomorrowland. Oh, and don't forget to visit Disney's California Adventure which is themed around the history of California itself.
9.)  Lake Tahoe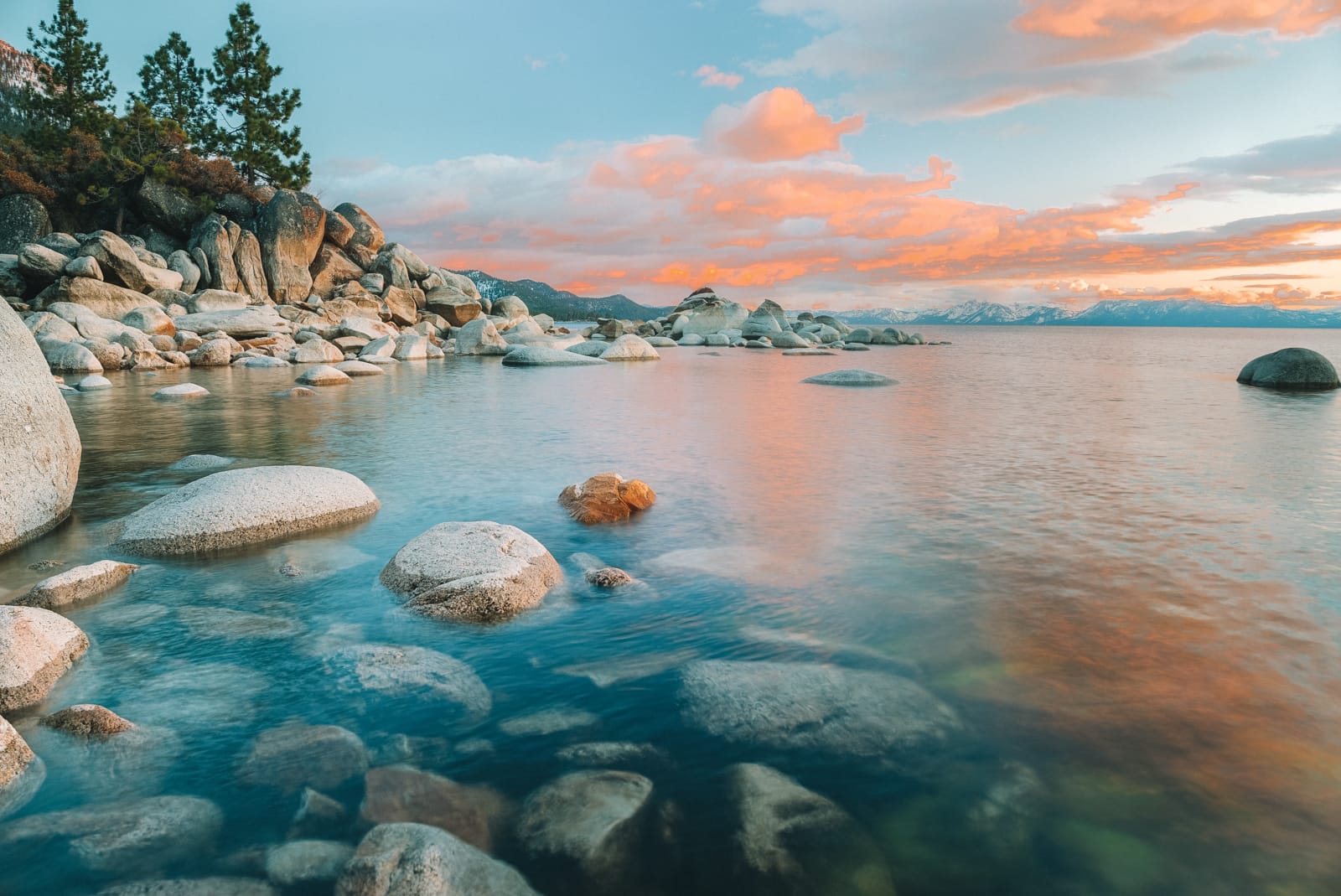 Located on the border between California and Nevada, Lake Tahoe is one of the most diverse and best places in California to visit for a little bit of everything. In the summer months, you can chill out and relax on the Tahoe's beaches (on the lake) – which I loved. Hike along the hundreds of trails or head out sailing on Lake Tahoe itself.
In the winter months, there's a heap of ski runs that are great for any level you are. I promise you if you're Bambi on ice or an Olympian pro – Lake Tahoe has the best slopes.
For a great place to stay, pop into The Landing which is right on the California and Nevada state line.
10.) The Yosemite National Park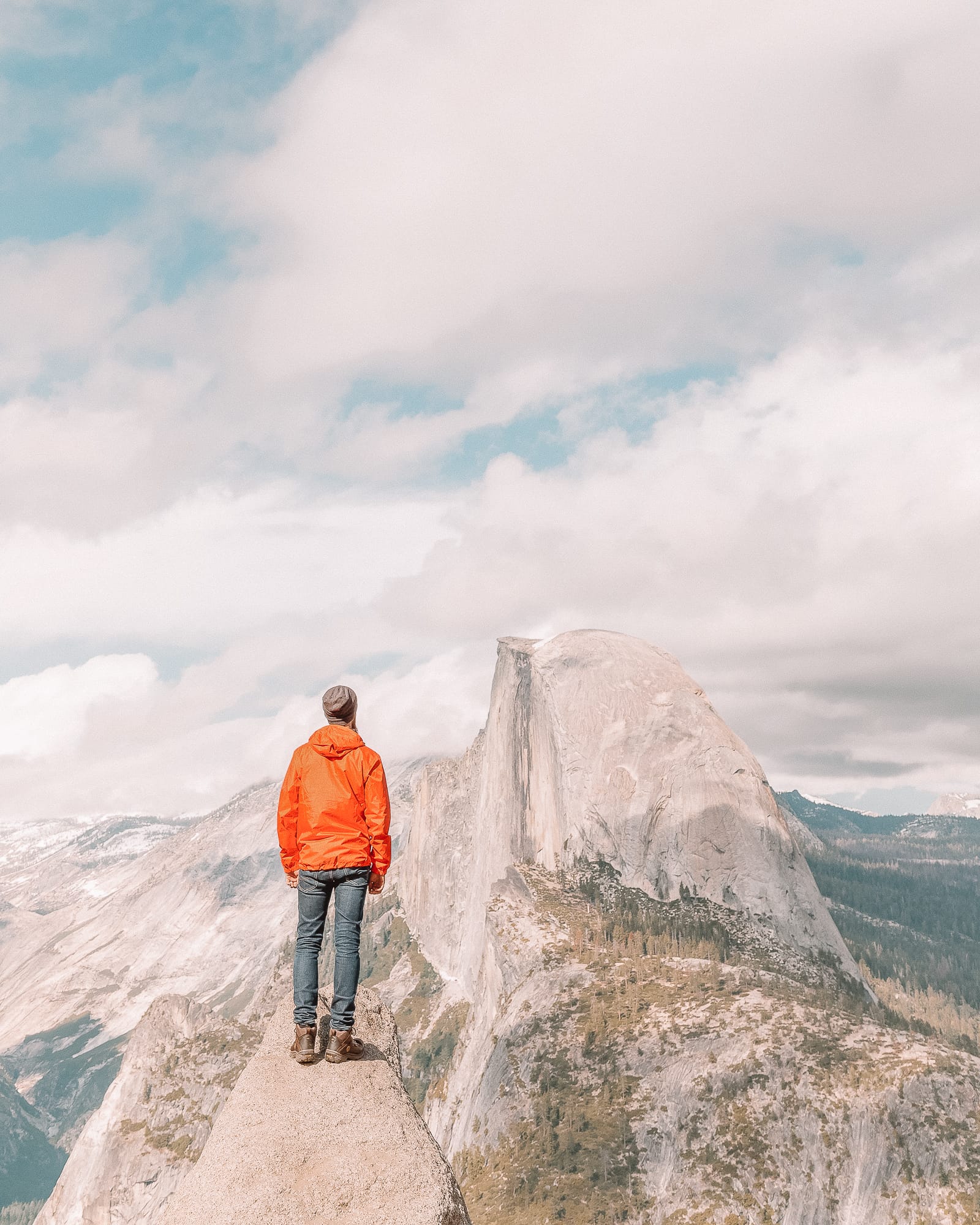 After spending 2-3 days exploring Yosemite, I can honestly say it's one of my favourite national parks in the USA. Found within the Sierra Nevada Mountains, it's truly one of the best places in California to visit to just escape it all.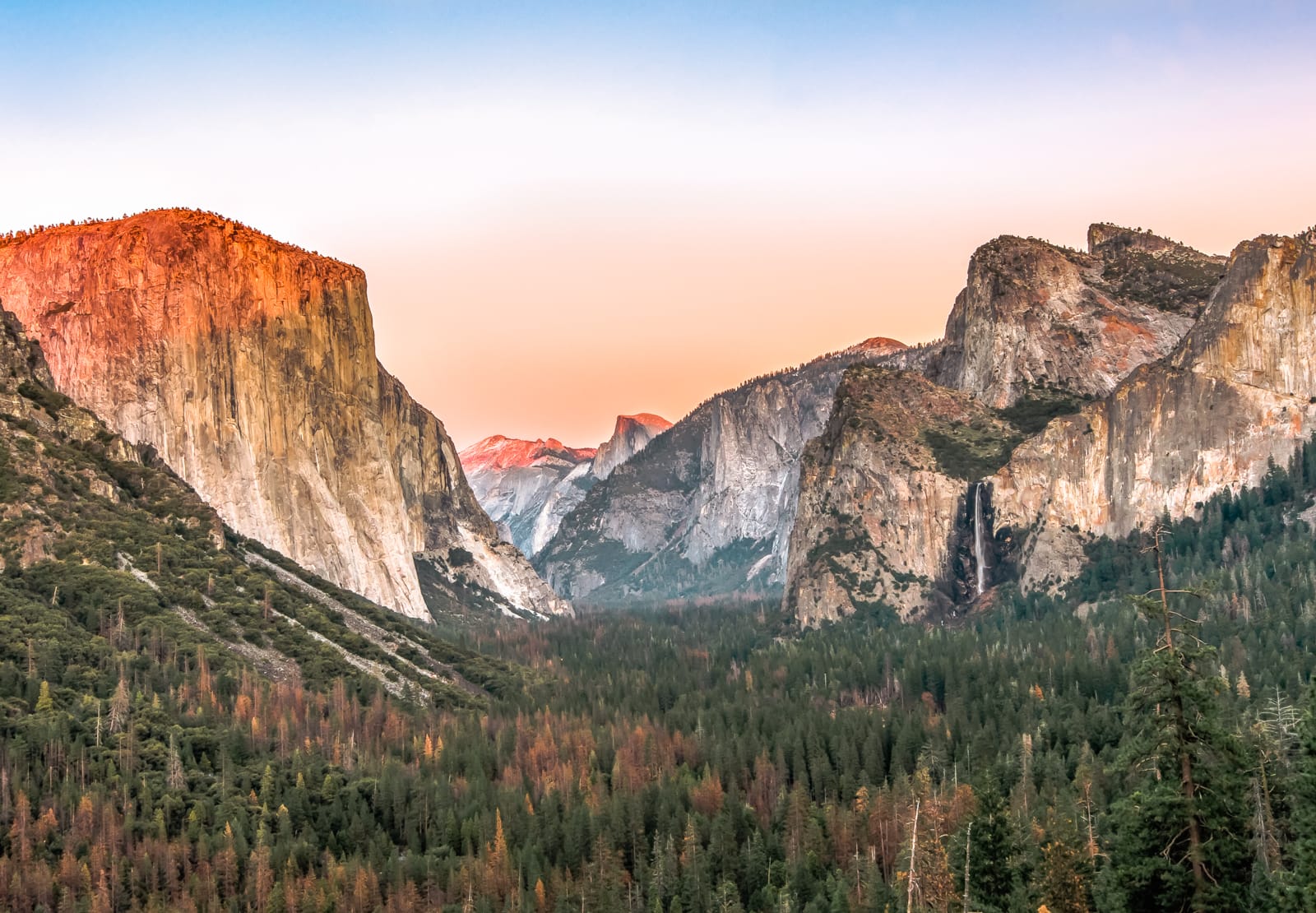 Once you're here, head out to explore and hike towards Glacier Point, Yosemite Valley and hike up Half Dome (if you're feeling fit). On my last hike here, I headed up towards Bridalveil Falls (which was totally immense), just make sure to prep in advance, it can get tough a few hours in.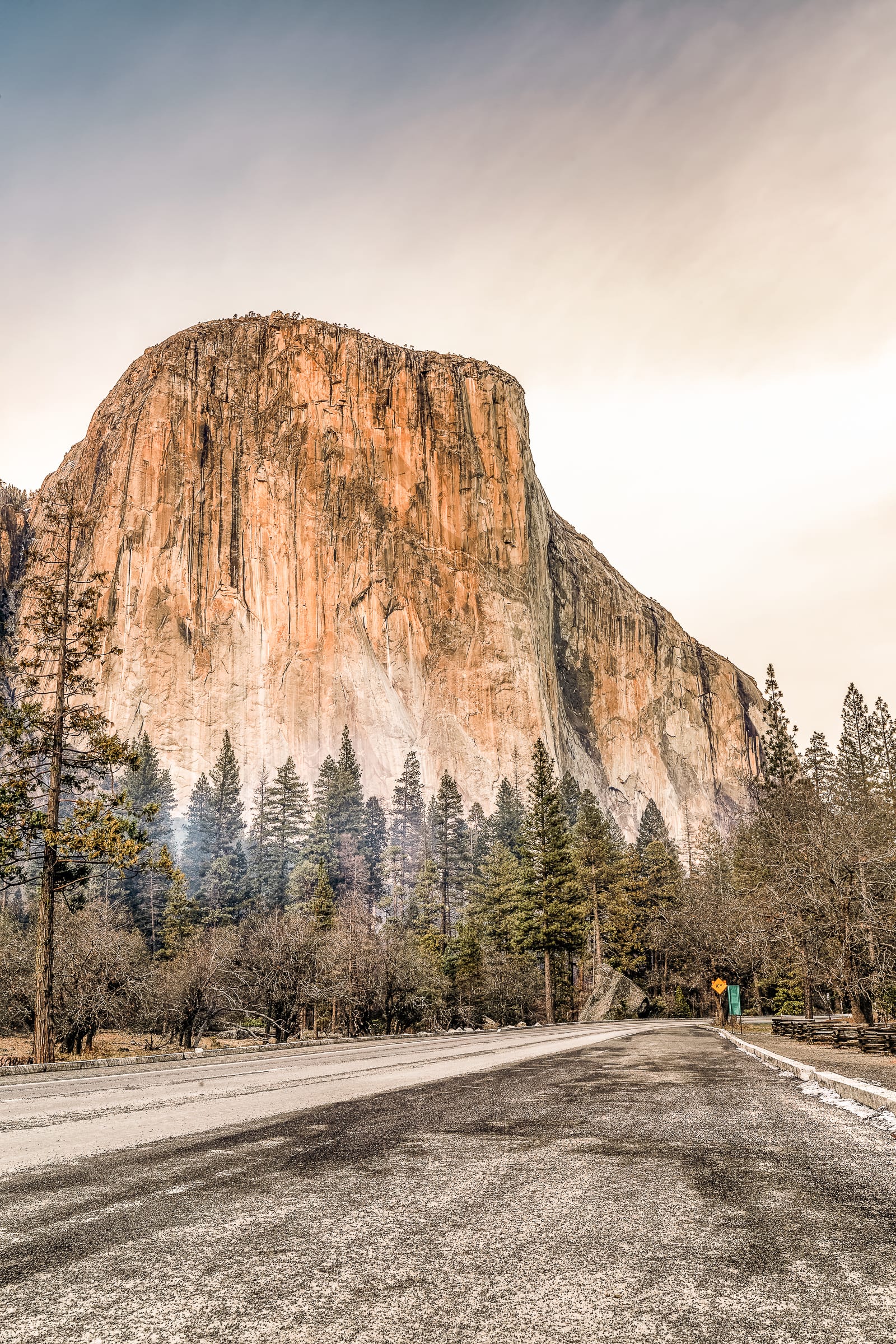 Oh, and make sure to see the famous El Capitan too!
11.) Joshua Tree National Park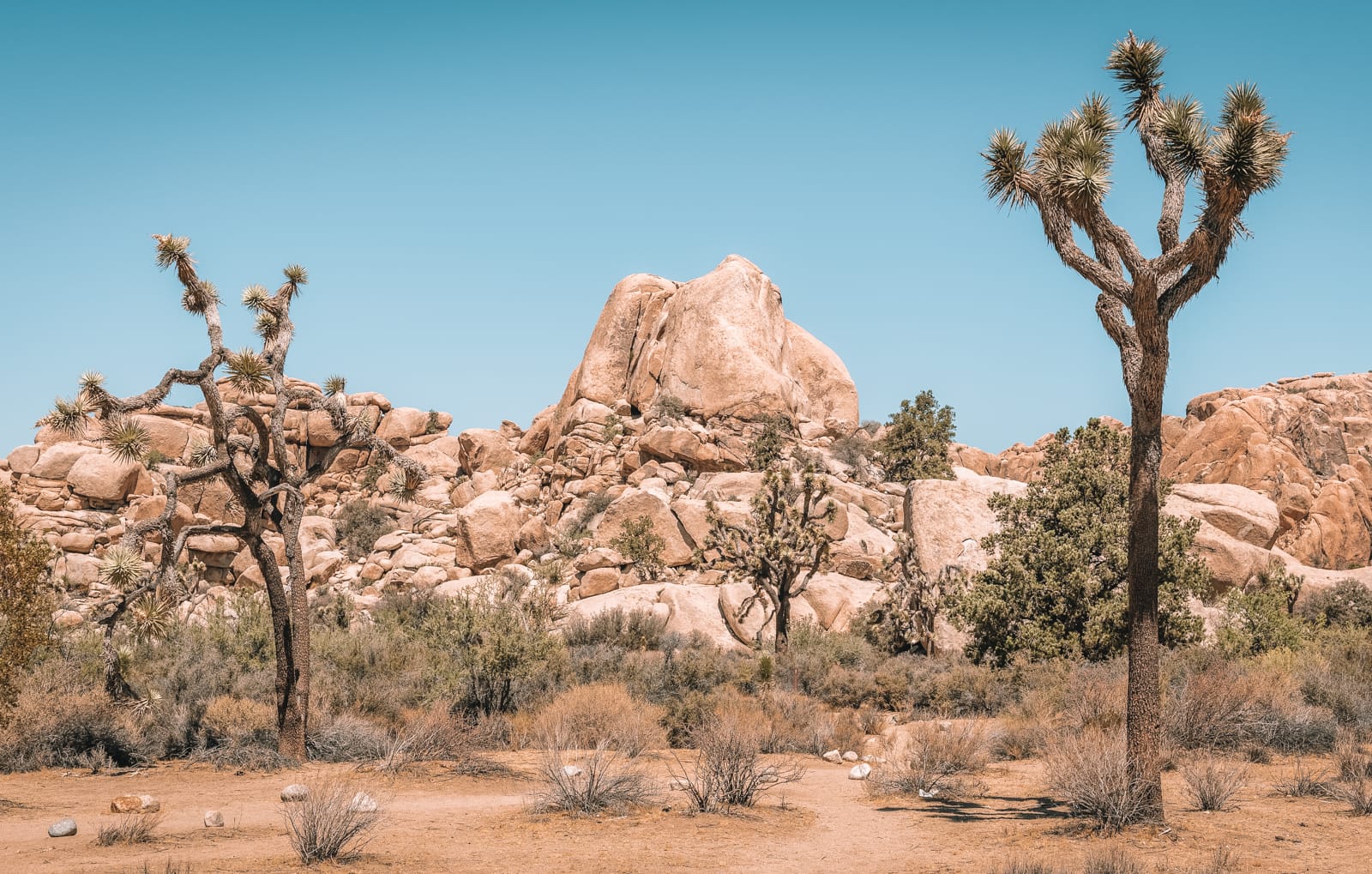 Perched in the southern regions of California, Joshua Tree National Park that sits east of Los Angeles. Now, one of the things that makes this place so special is its diverse ecosystems (Mojave and Colorado).
Without giving a big ole' geography lecture, what this does is to create a totally diverse set of plants, animals and landscapes unlike anywhere else around.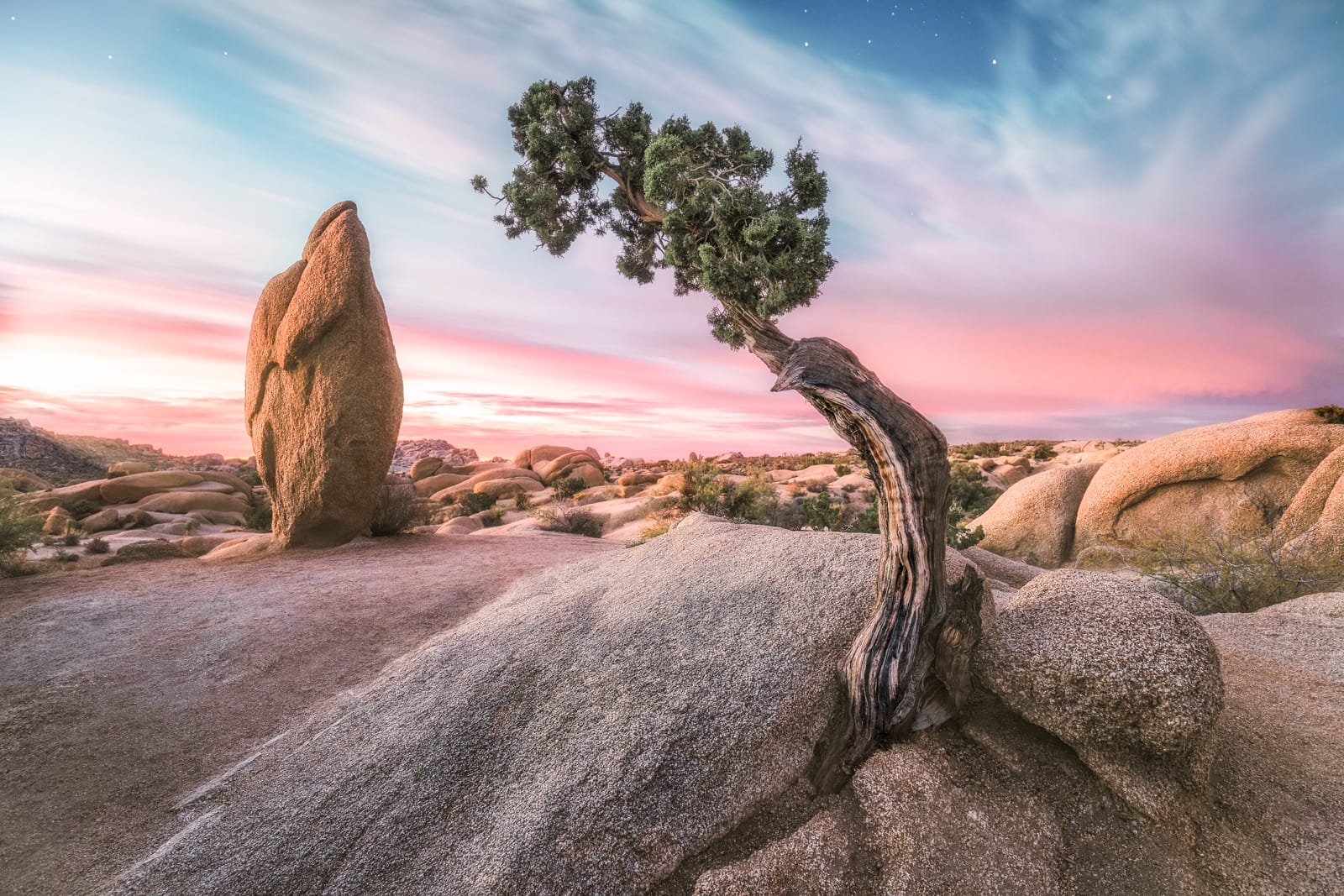 Once here, make sure to explore Hidden Valley, see the totally kitsch Crochet Museum and visit Cap Rock. It's easily up there as one of the best places in California to visit.
Read more: Best national parks in the USA
12.) San Diego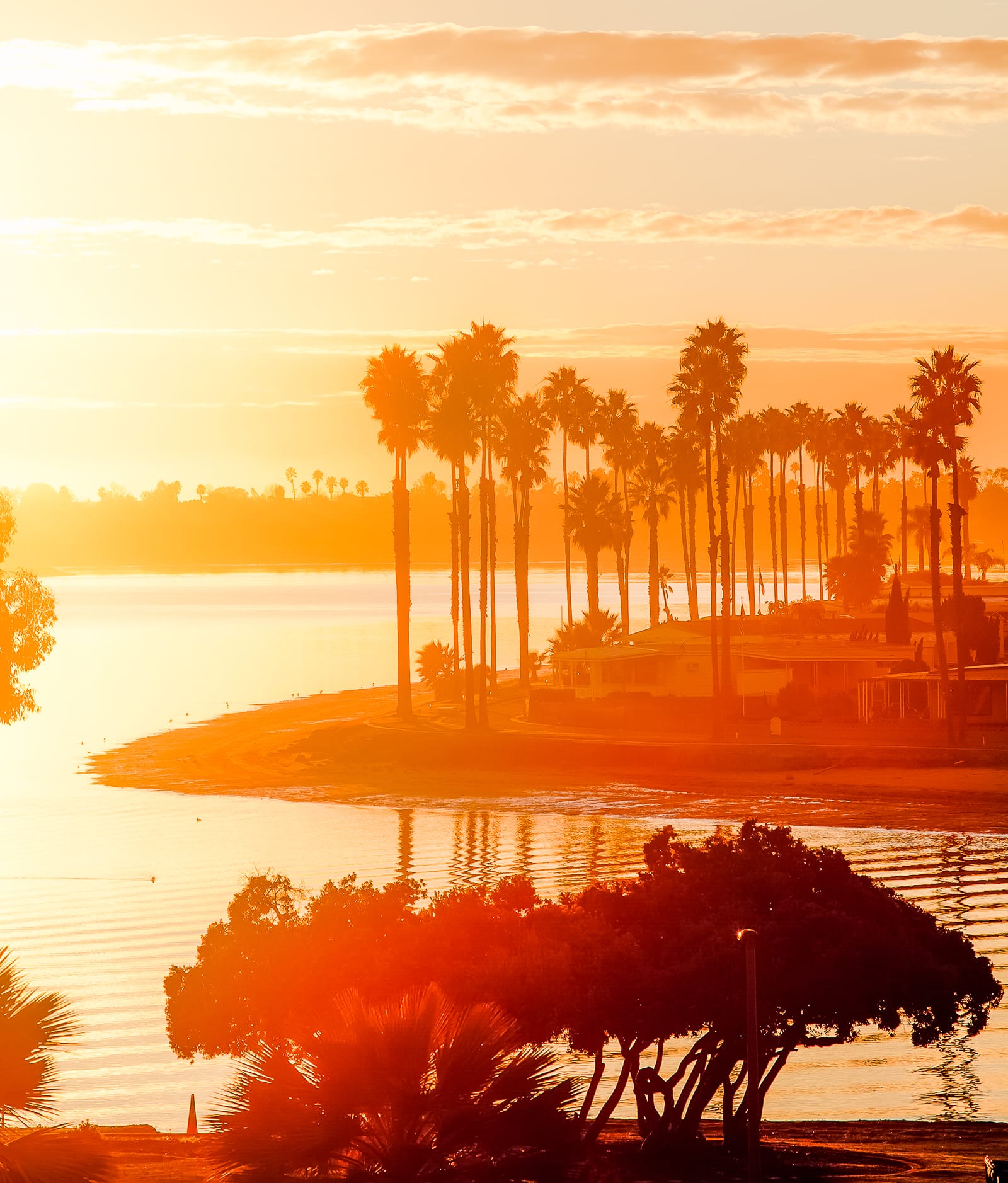 Based on the southernmost part of California, San Diego one of the best places in California to visit that's has a huge mix of influences.
Perched on the Pacific Coast, make sure to visit La Jolla Cove, the Cabrillo National Monument and head out into the ocean whale watching. If all that exploring works up an appetite, pop into The Baked Bear who make some of the best ice cream sandwiches in all of California.
13.) Napa Valley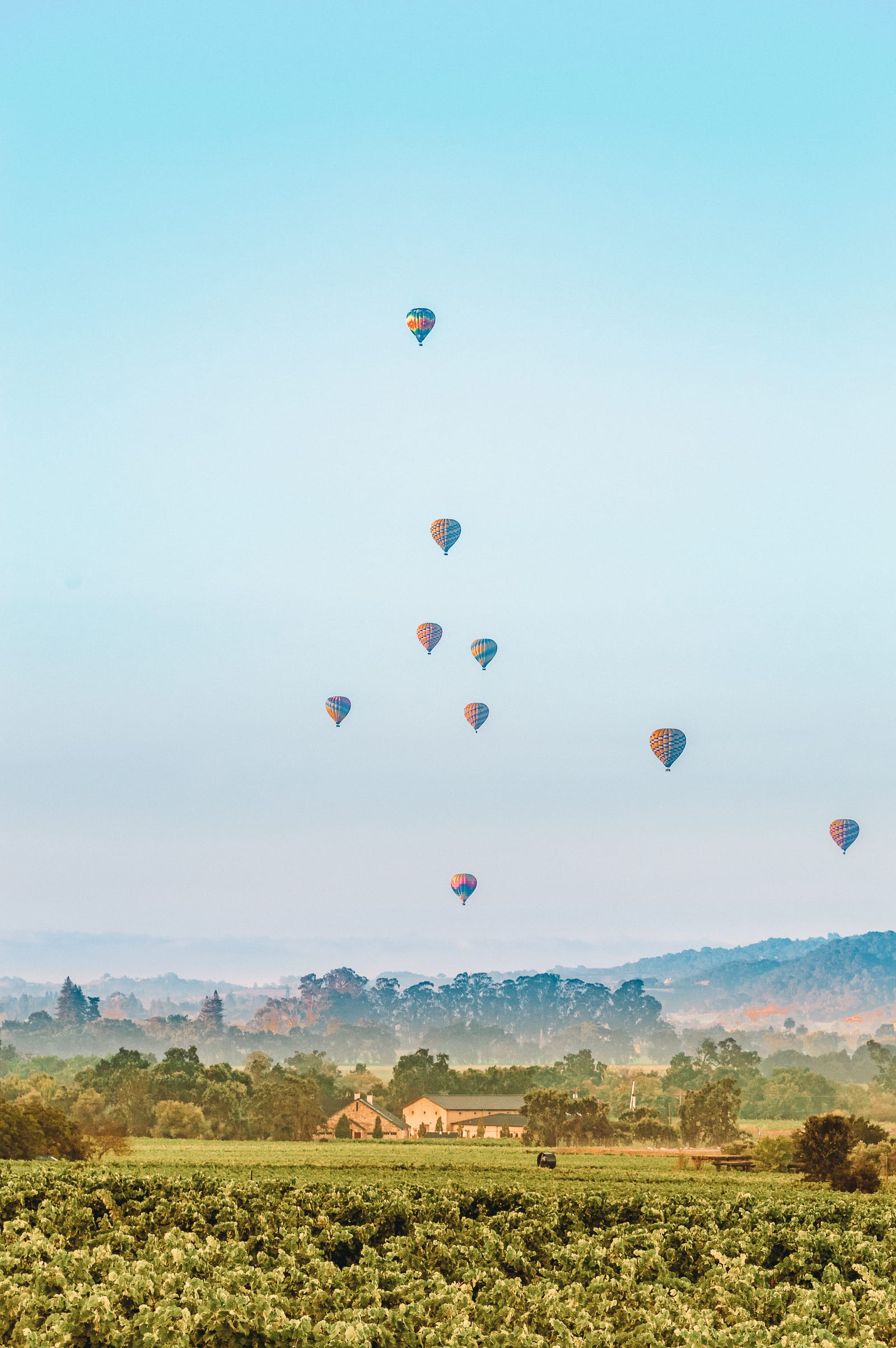 Over the last few decades, Californian wine has really made a name for itself, with places like Napa Valley being the perfect places to grow grapes. 
If you're a wine-lover, pop over to Napa Valley and explore some of the stunning (and award-winning) vineyards that call this area home. Once here, head to; Silver Oak, Opus One or Stag's Leap Wine Cellars that are just so yummy.
Just make sure to have a designated driver to hand. No one likes a drunk driver.
14.) Los Angeles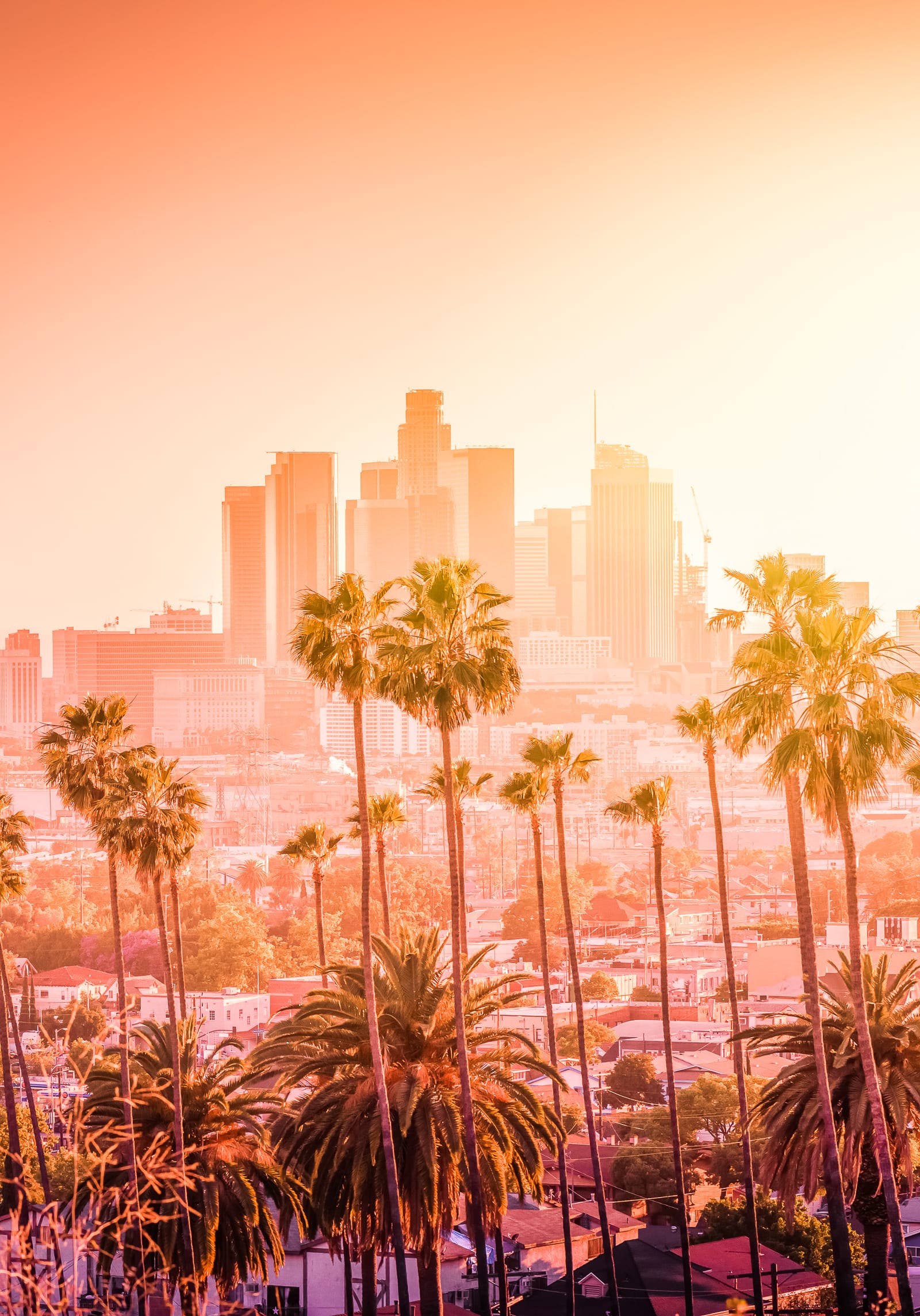 Los Angeles is possibly the most famous of California's cities and a spot that's firmly on a travellers path. That being said, the two times we visited I kinda left feeling disappointed. I went with really high expectations and, for some reason, they just didn't pan out. Though, on my next visit, I plan to focus more on individual neighbourhoods rather than running around to see the big-hitting spots.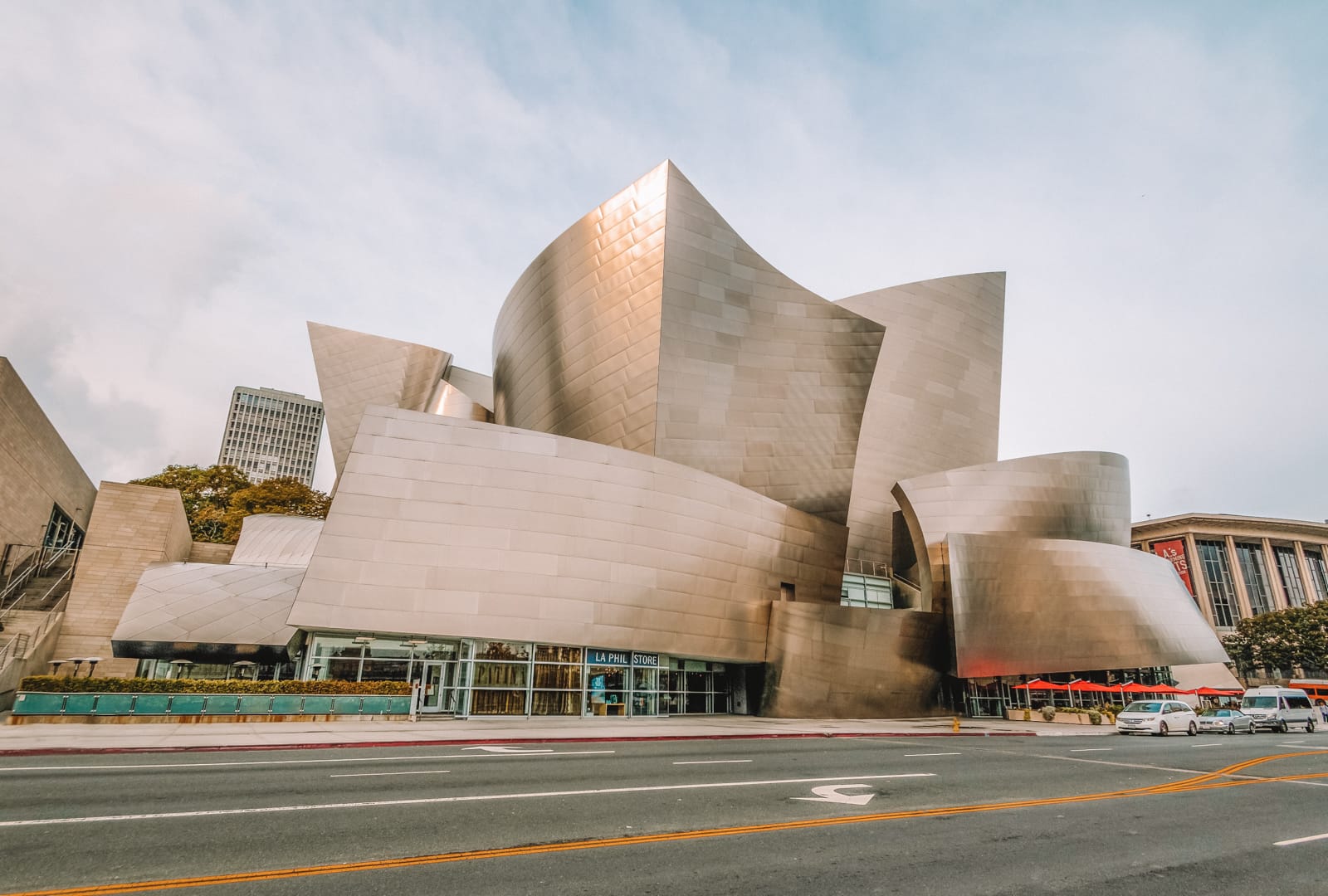 Now, of course, you've got things like the Hollywood Walk of Fame and the Hollywood sign, but make sure to visit spots like Griffin Park and explore the Silverlake neighbourhood that kinda reminds me of Shoreditch in London. It's also got a massive art scene and loads of indie coffee shops and cafes.
And if you're hankering for a tasty bite, pop into the Maccheroni Republic for some of the best pasta in the city!
Read more: Free things to do in Los Angeles
---
---