As the second largest country in the world, it's safe to say that Canada has lots of sights worth seeing on an epic cross country road trip! My first visit was to Vancouver and its just one of those places that make you feel right at home as soon as you step foot in it! (I came into Vancouver via the train from Seattle which I totally recommend as it's quite a scenic train route).
From the beautiful Rocky Mountains in the west, the Maritime towns along the east, and the tundras of the north, Canada has just about everything you'd want out of a fun-filled road trip. The most daunting task might be trying to figure out just where exactly you want to go on said road and what to look out for.
Well, to help you on your way, here are 15 amazing places to visit while on a road trip across Canada. (I've also included places to stay in each of the areas, in case you'd like to spend some more time exploring said areas… 😉 )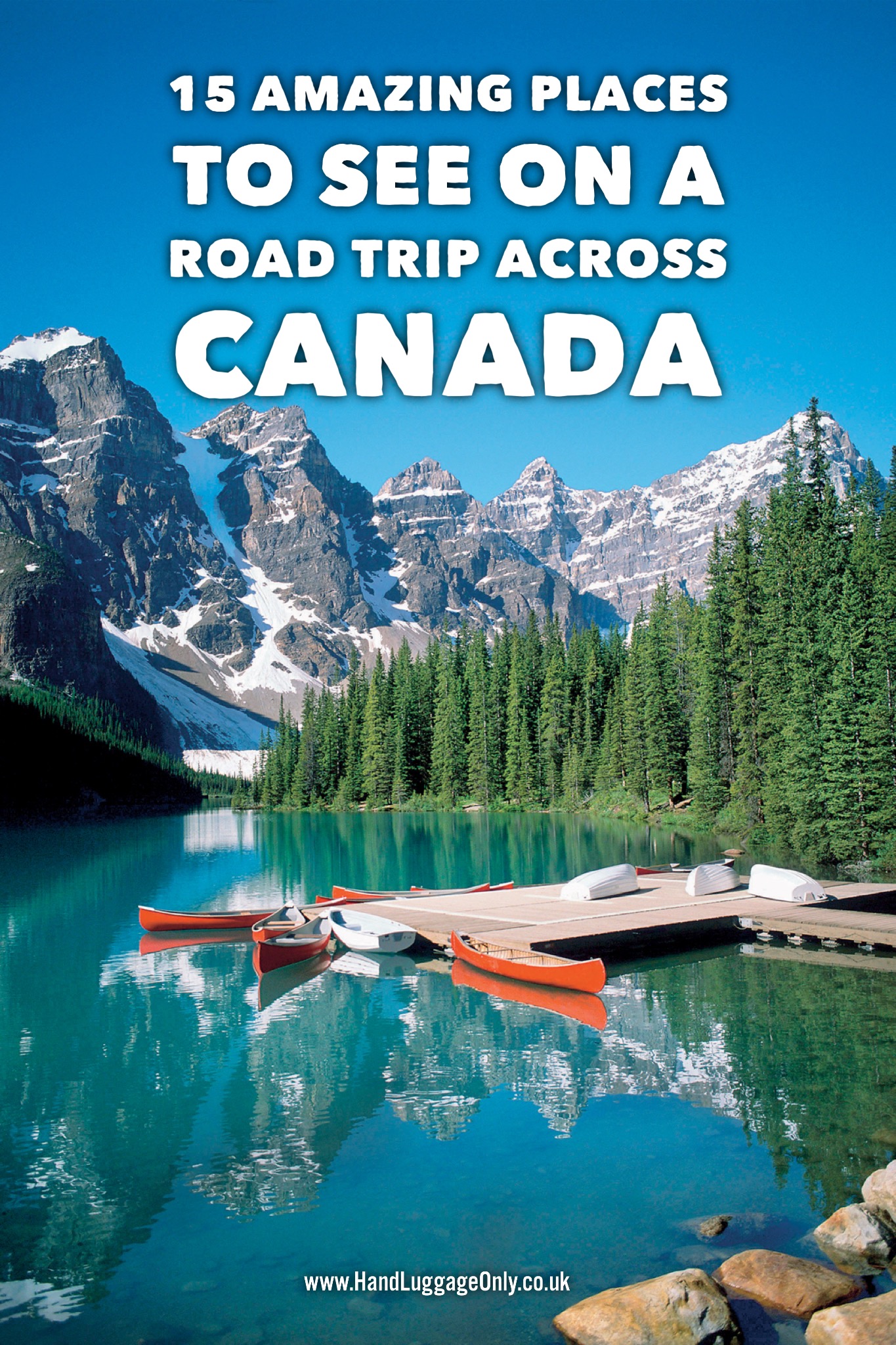 1.) Cathedral Grove: Pacific Rim Highway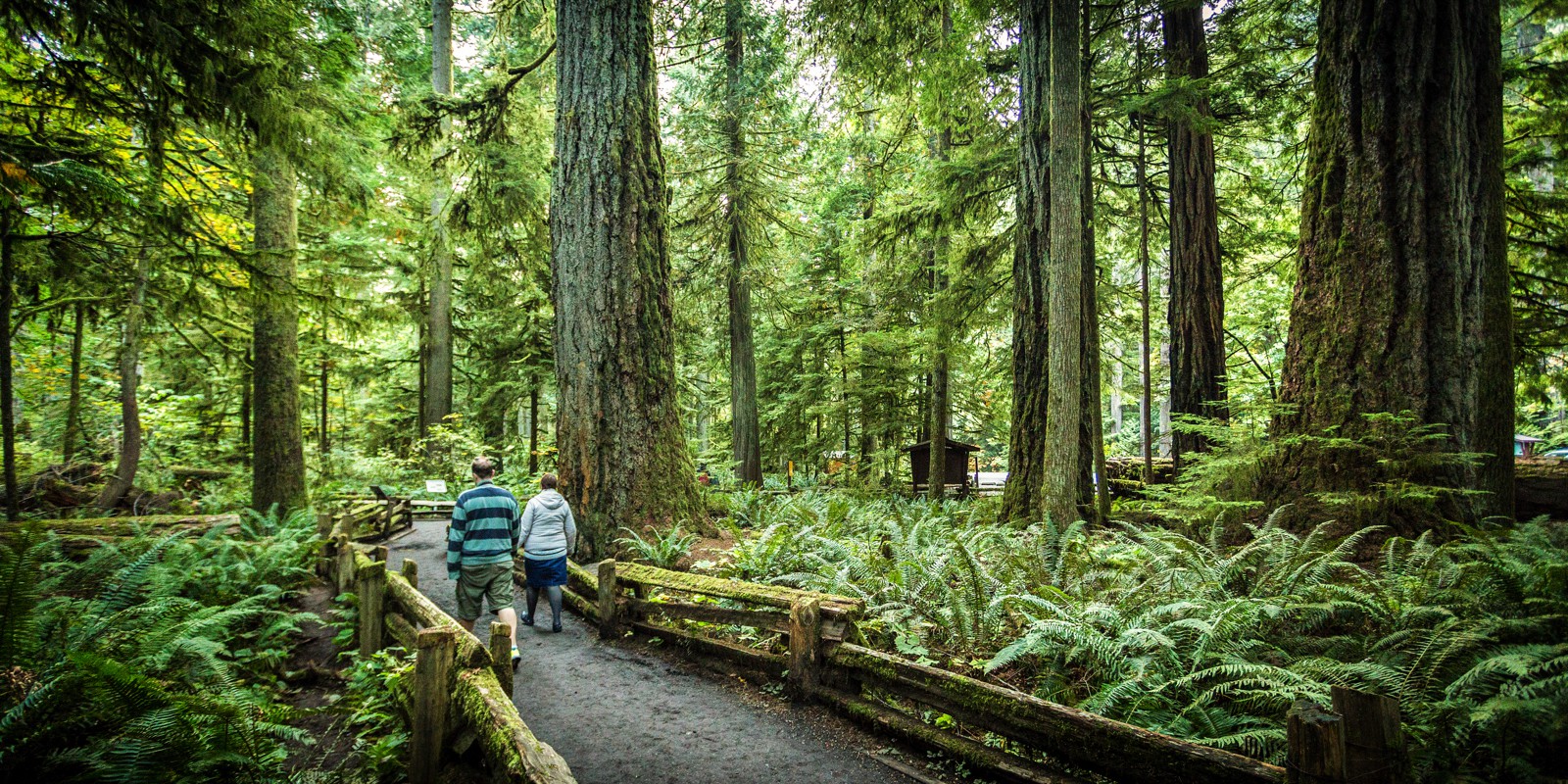 British Columbia's BC Highway 4 is a sight within its self! This incredibly scenic coastal drive takes you through some of the most beautiful wilderness areas in the Pacific Northwest.
One place along this route where you simply must stop and take a better look is Cathedral Grove in MacMillan Provincial Park. Located on Cameron Lake, the Grove is home to giant Douglas fir trees, both very old and very impressive. It is located just northwest of Nanaimo, and is perfect for giving your legs a break from sitting down.
Where to stay: Check out our recommended hotels around the area here.
2.) Glacier Skywalk: Icefields Parkway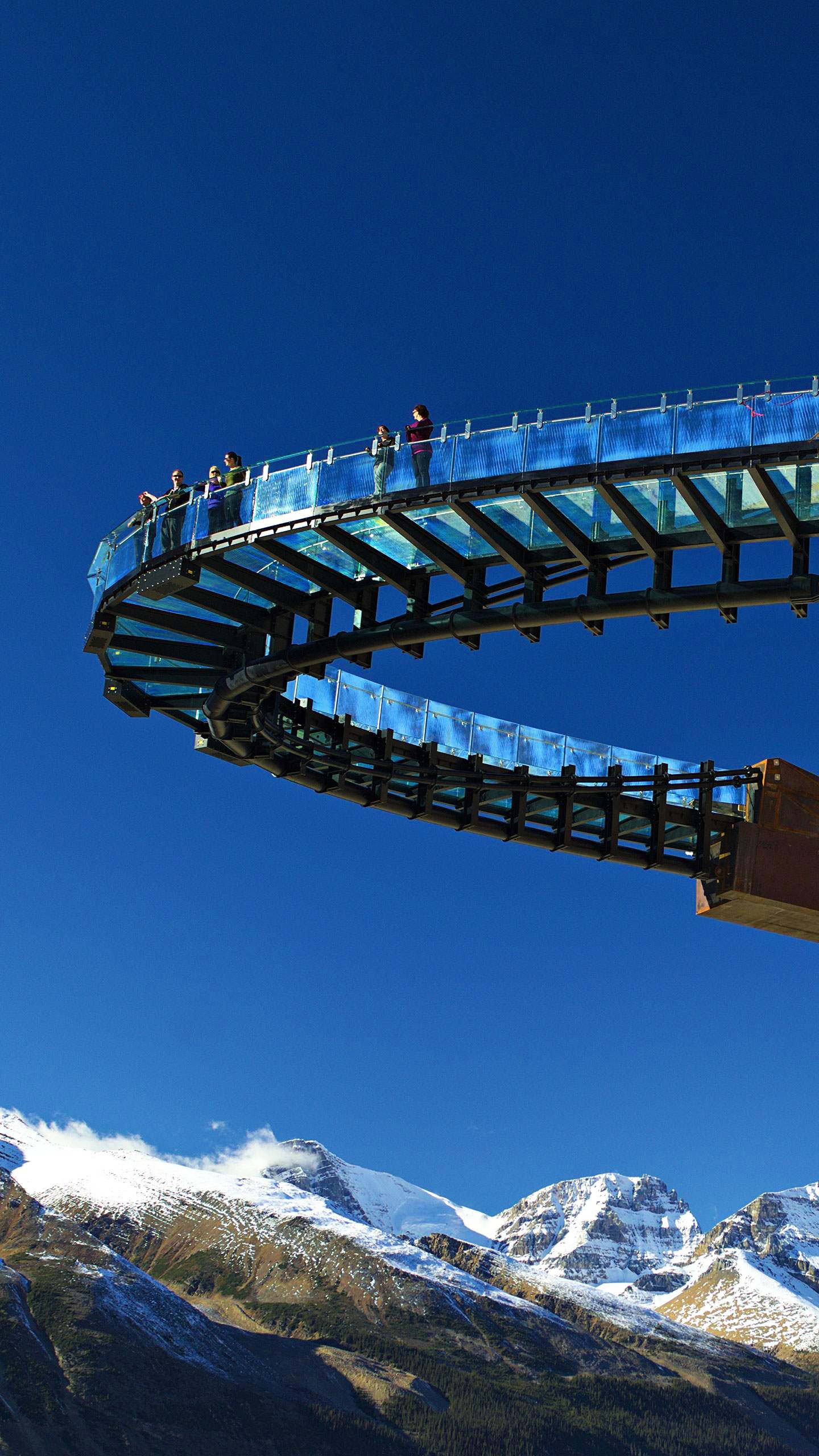 Stretching along Highway 93 from Lake Louise to Jasper, the Icefields Parkway is easily one of the most scenic roads in the world. For one of the most breathtaking views along this route, stop at Glacier Skywalk, where a glass floor allows you to see everything in the Sunwapta Valley beneath.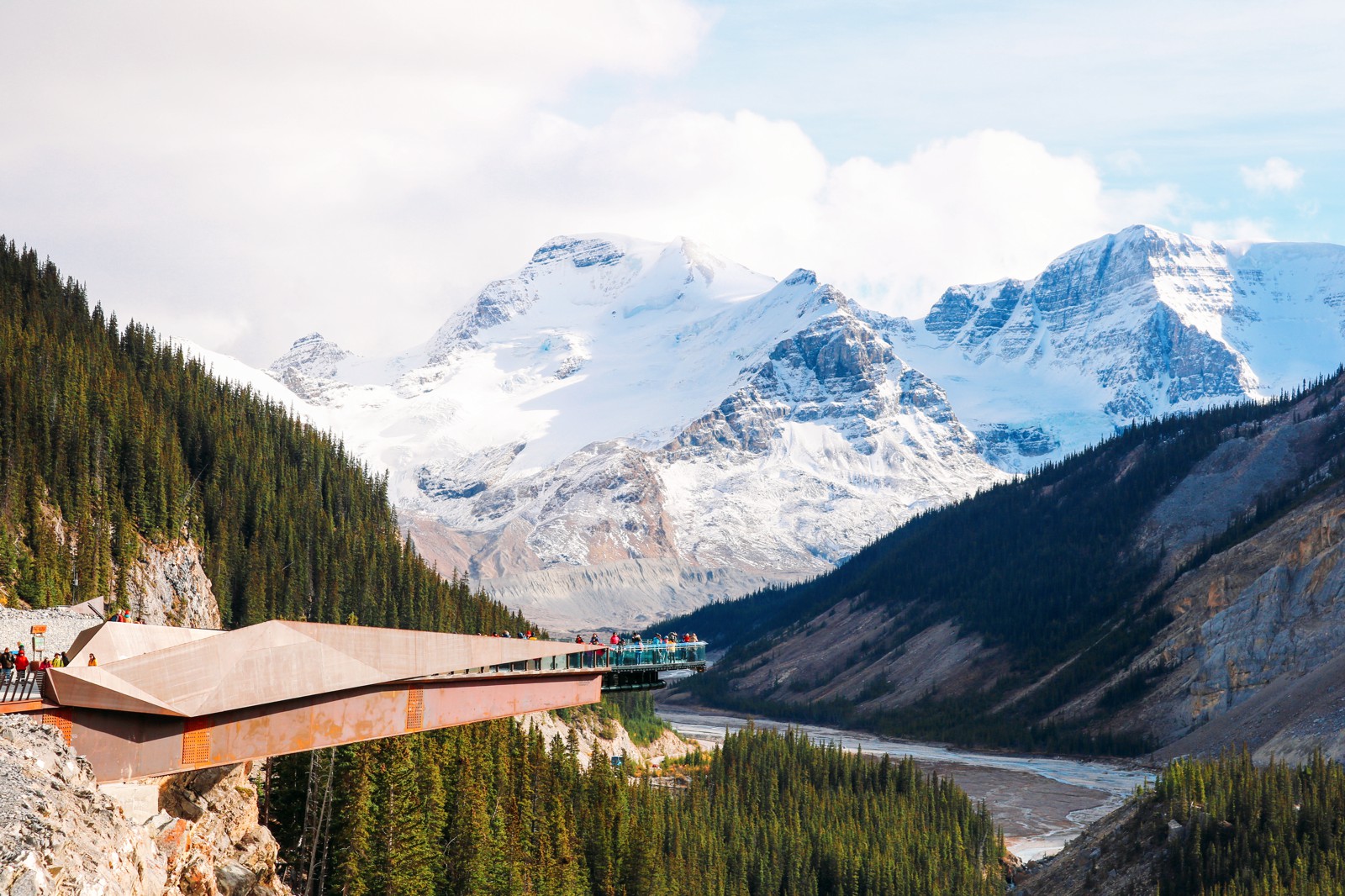 The path to the overlook includes information on the area, presented in the form of an interpretive story. At the end, it is just you and a bit of glass standing at a height of 918 feet (280 m) above the ground.
Where to stay around Icefields Parkway: Check out our recommended hotels around the area here.
3.) Cape Breton Highlands National Park: Cabot Trail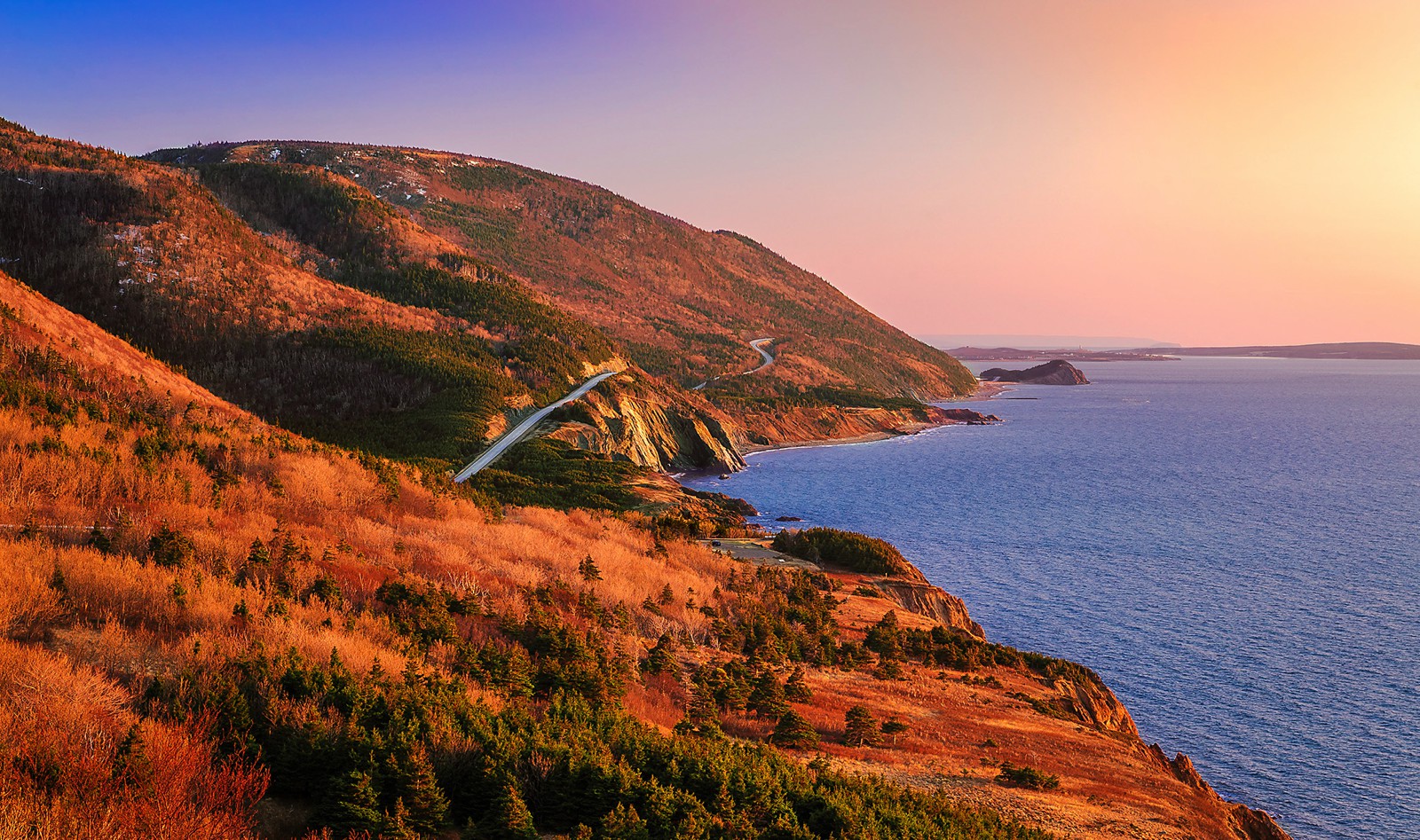 Located on Cape Breton Island in Nova Scotia, the Cabot Trail offers road-trippers some of the best views along Canada's Atlantic Coast. To get the most out of this natural beauty, you should definitely spend some time exploring the great outdoors of Cape Breton Highlands National Park.
The island itself is big on golfing, and a national park is a perfect place for hiking and camping. Whale watching is also popular here, giving your eyes something extra to look for as you soak up that amazing sunset.
Where to stay in Cape Breton Island: Check out our recommended hotels around the area here.
4.) Signal Hill: St. John's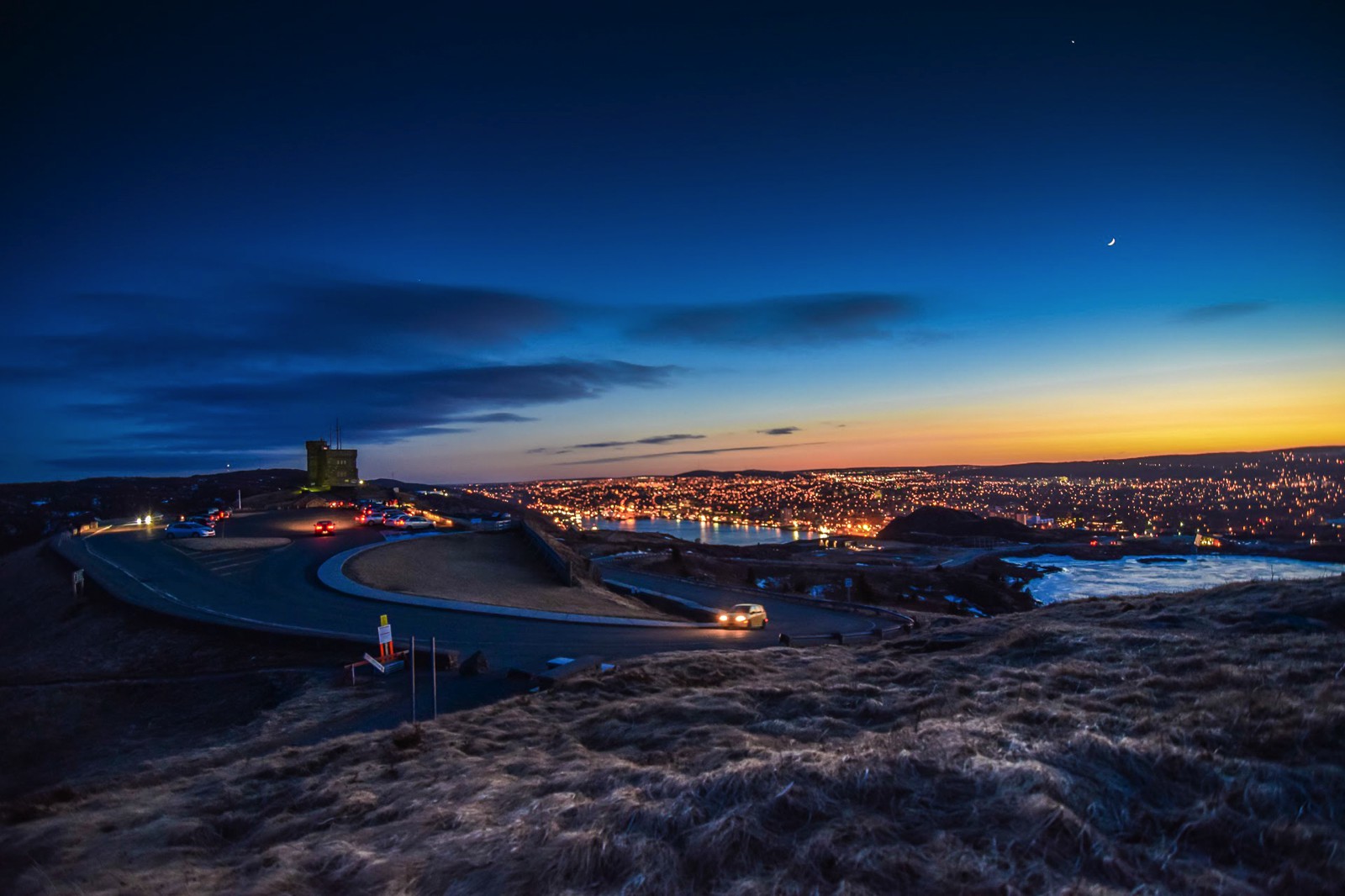 Found in Newfoundland above the city of St. John's, Signal Hill offers fantastic and historic views of the harbour city below.
Signal Hill is a great place to either start or end a road trip around Newfoundland, the best route being Highway 1 which goes nearly around the entire main island. The Hill was the best spot in the area to look for approaching ships, in a time when actual flag signals were used to say which ships were sailing in. Be sure to see Cabot Tower while you're up there!
Where to stay in St John's: Check out our recommended hotels around the area here.
5.) Parc National Du Fjord-du-Saguenay: Quebec 170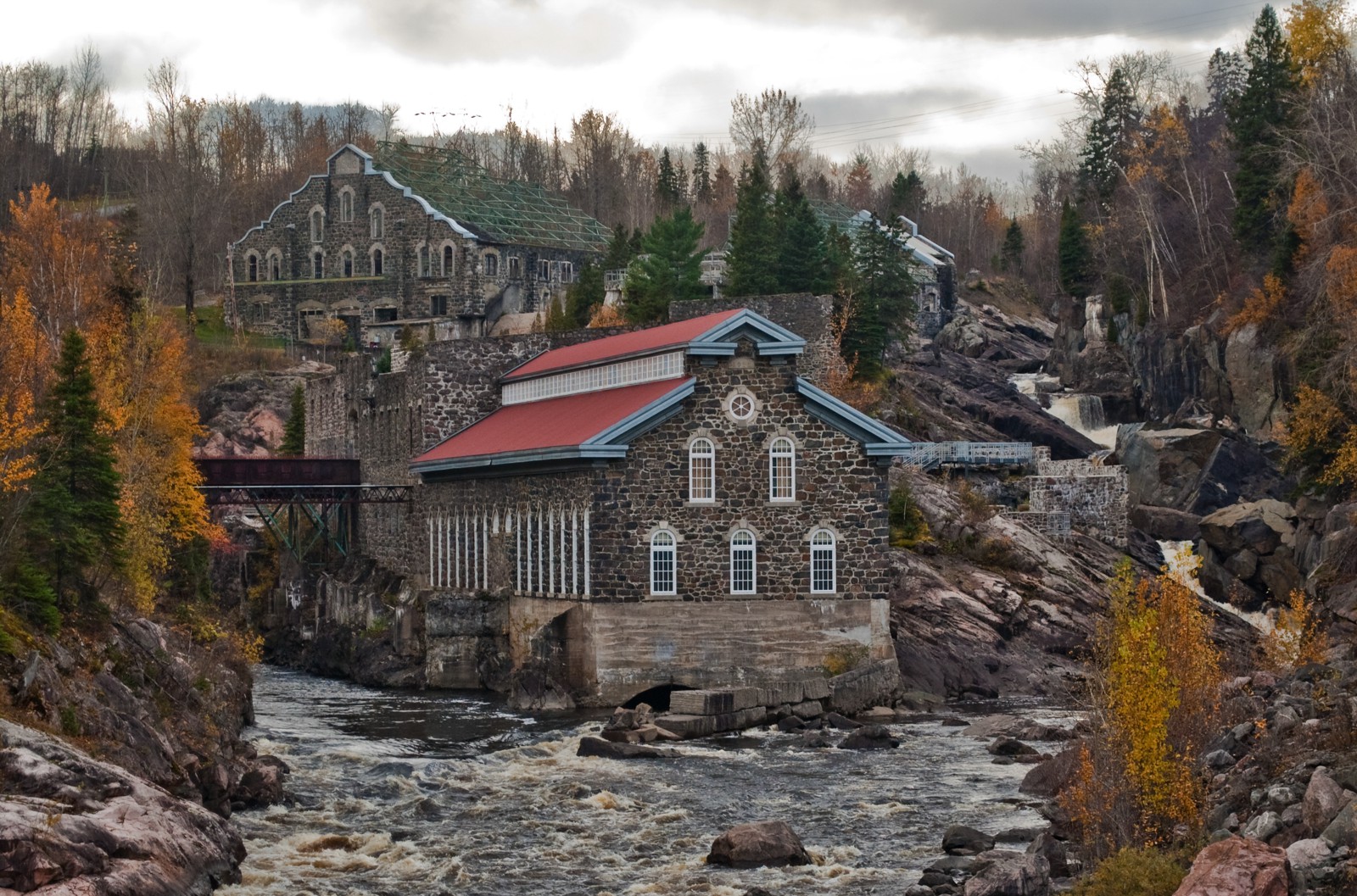 Canada has a fjord? Yup! …and it is accessible via Quebec's 170. This is a great road trip if you're coming from the city of Quebec and want to explore the 'wilder' surrounds. The area is perfect for hiking and sea kayaking, allowing you to take a break from the car and really explore the beautiful fjords.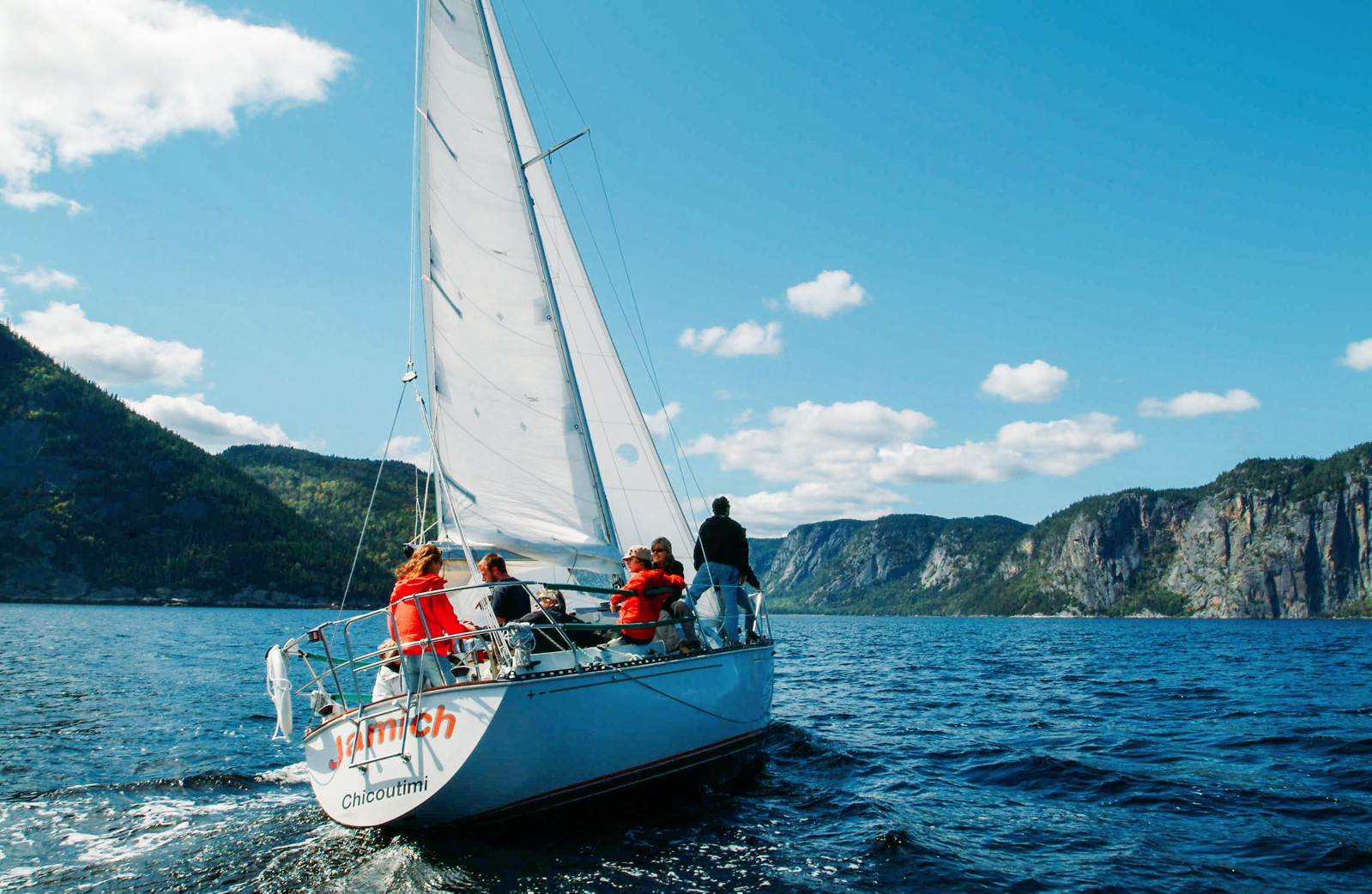 Where to stay around Parc National Du Fjord-du-Saguenay: Check out our recommended hotels around the area here.
6.) Sea-to-Sky Gondola: Squamish, BC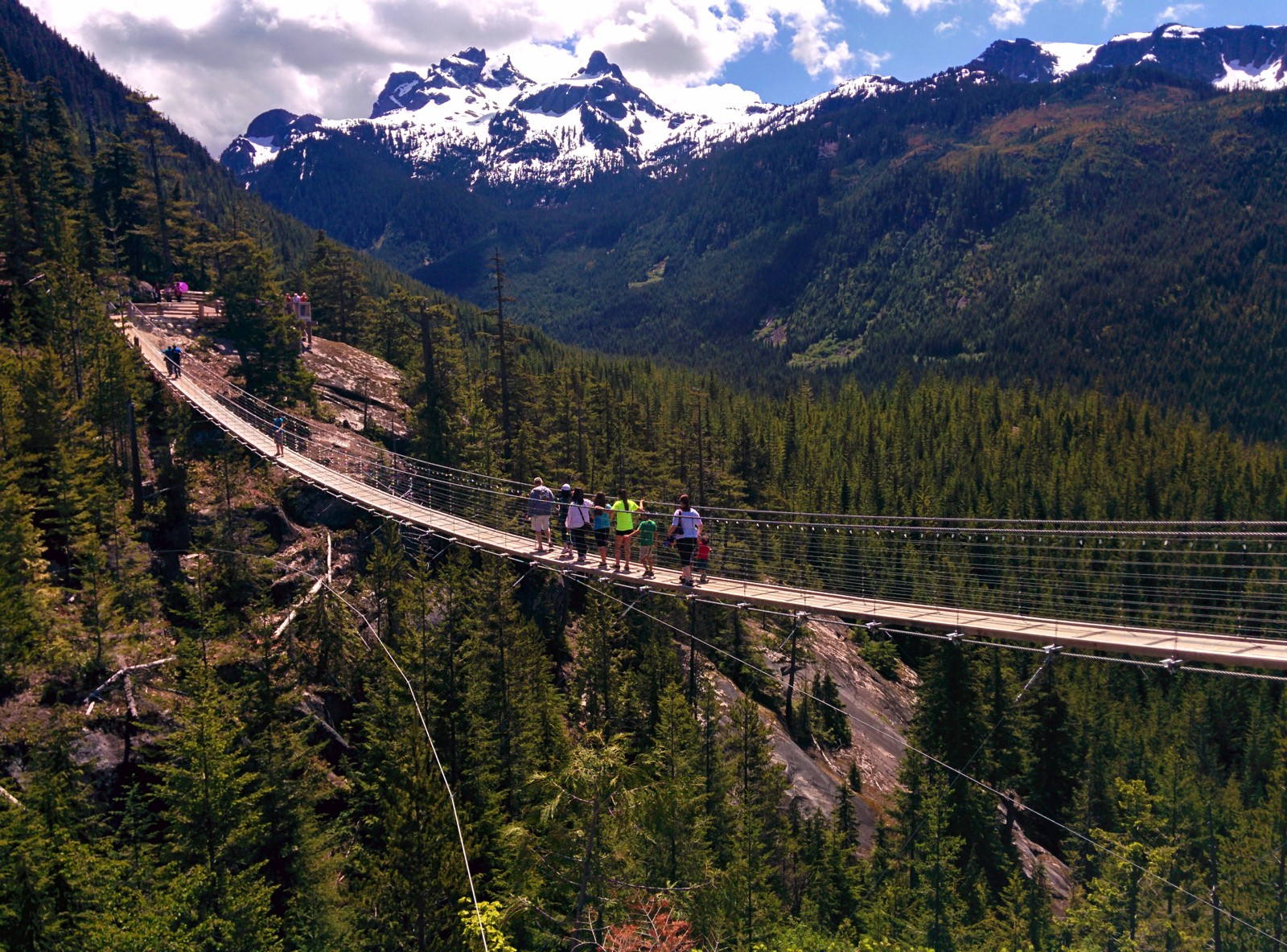 The Sea-to-Sky Highway, officially called the BC Highway 99, is a popular way to get from Vancouver to Whistler due to the absolutely incredible views along the way.
If you want a stretching break with grand views of the mountains, take the Sea-to-Sky Gondola in Squamish. The Gondola goes to an elevation of 2,900 feet (885 m) in 10 minutes, stopping at the Summit Lodge. From there, you can take in the incredible views, and then try some of the hiking trails in the area before heading back to your car.
Where to stay in Squamish: Check out our recommended hotels around the area here.
7.) Fredericton, New Brunswick: River Valley Scenic Drive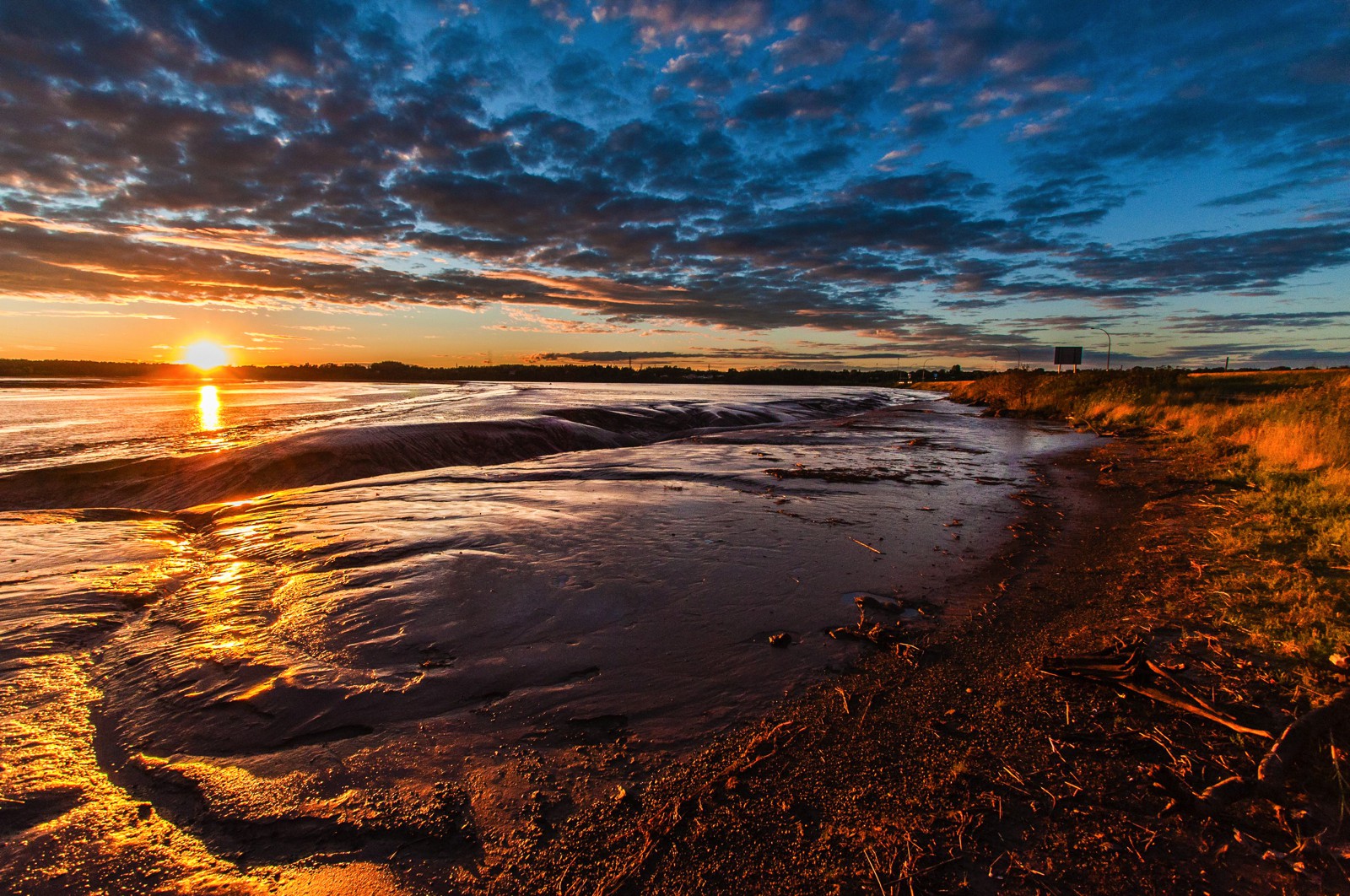 New Brunswick has created several road trip routes for visitors to take and the River Valley Scenic Drive is one of them. While driving along the route, make time for a stop in the territory's capital city, Fredericton. The town is known for its arts and crafts, outdoor adventures, and heritage. For top historical sights, stop by the Garrison District, as well as Kings Landing Historical Settlement.
Where to stay Fredericton: Check out our recommended hotels around the area here.
8.) Extreme Wilderness: Dempster Highway, Yukon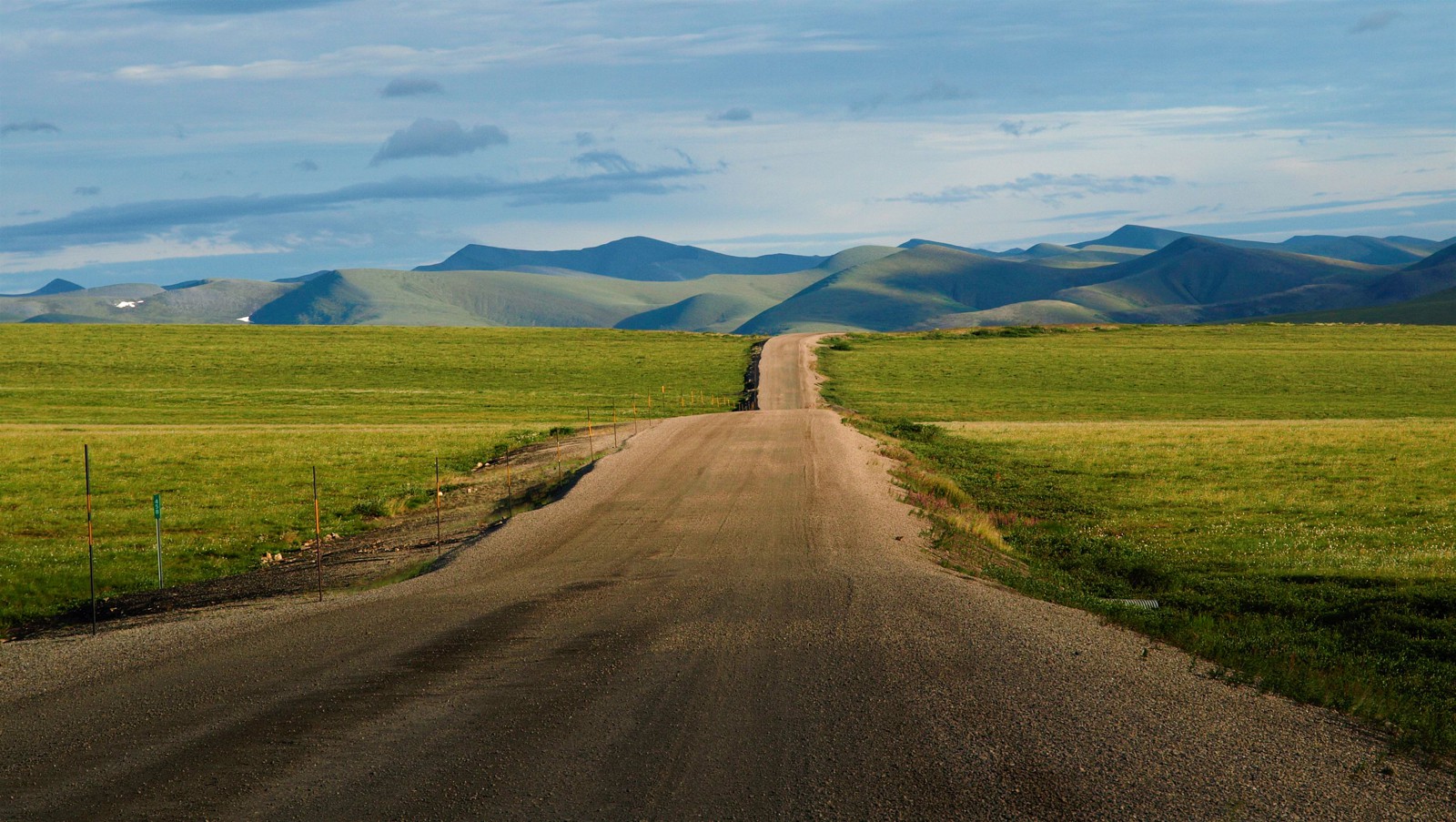 For a road-trip with the ultimate views of nature, take a ride along the Dempster Highway. Stretching over 417 miles (671 km) from Dawson City, Yukon, to Inuvik in the Northwest Territories, this road will take you along some of the most remote areas of the world. Bears, wolves, caribou and moose all call this part of the world home.
Also, be sure to look for the Arctic flowers blooming in this tundra landscape. Those quotes about life being about the journey, and not the destination, definitely apply to this road-trip.
Where to stay near/around Dempster Highway, Yukon: Check out our recommended hotel around the area here. (There's just one!).
– – – – –
This next section below focuses on the epic Trans-Canada Highway. Stretching from St. John's in Newfoundland, all the way to Victoria, British Columbia, it is one of the longest national highways in the world!
With just under 5,000 miles (8,040 km) of road to discover, this is easily one of the best road trip routes, not just in Canada but across all of North American continent! Let's get started, shall we? 🙂
– – – – –
9.) Montreal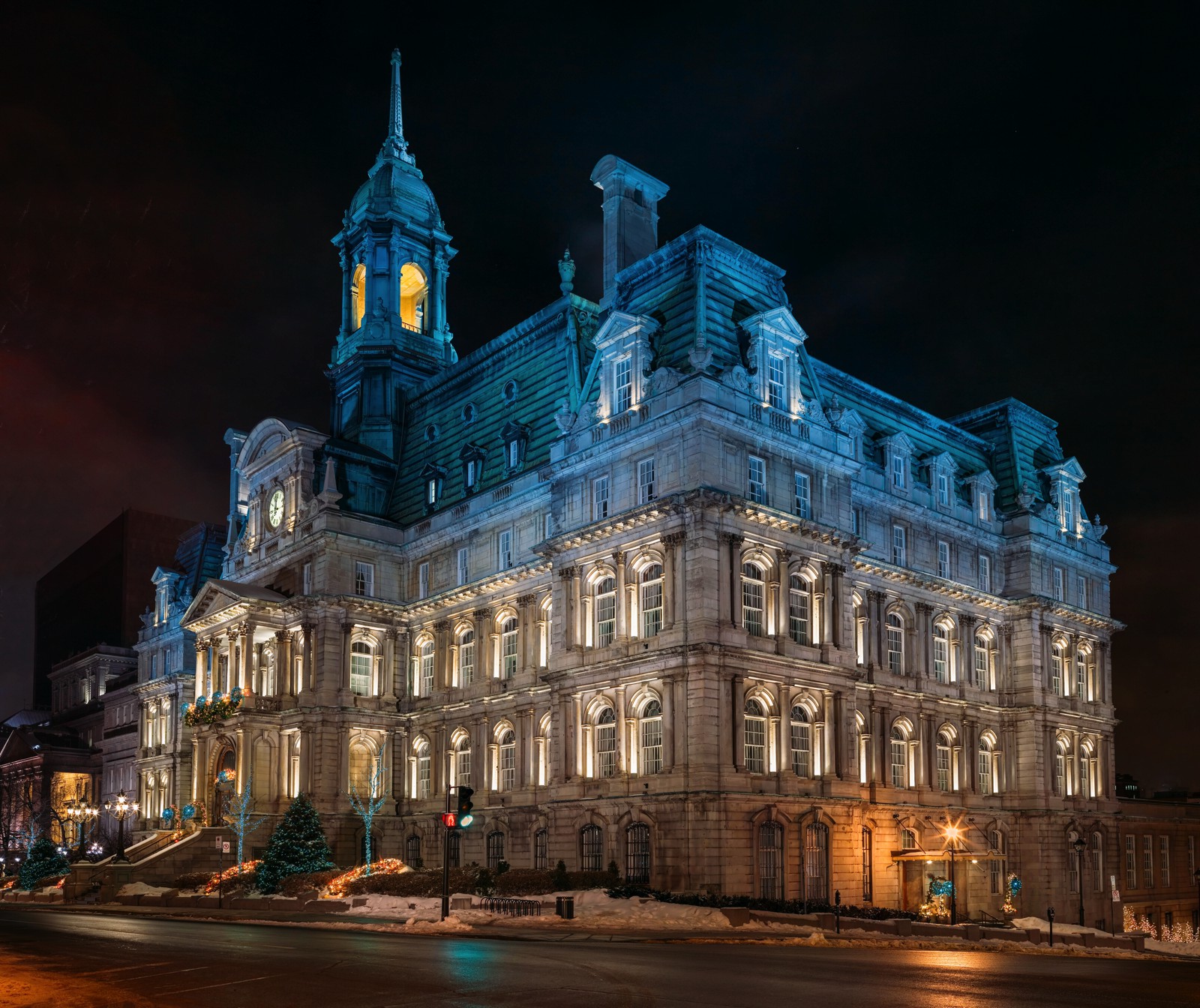 Montreal is both a good place to start your Trans-Canada journey… or just a great place for a general stop! The highway is called the Autoroute Métropolitaine here (as the official language is French) and this will be the busiest section of the trip. There are plenty of things to see and do in this fabulous city.
Try hiking up Mont-Royal for impressive view or buy some extra road trip goodies in the city's famous Underground City shopping centre. Don't forget to fill up on poutine before you get back in the car!
Where to stay in Montreal: Check out our recommended hotels around the area here.
10.) Ottawa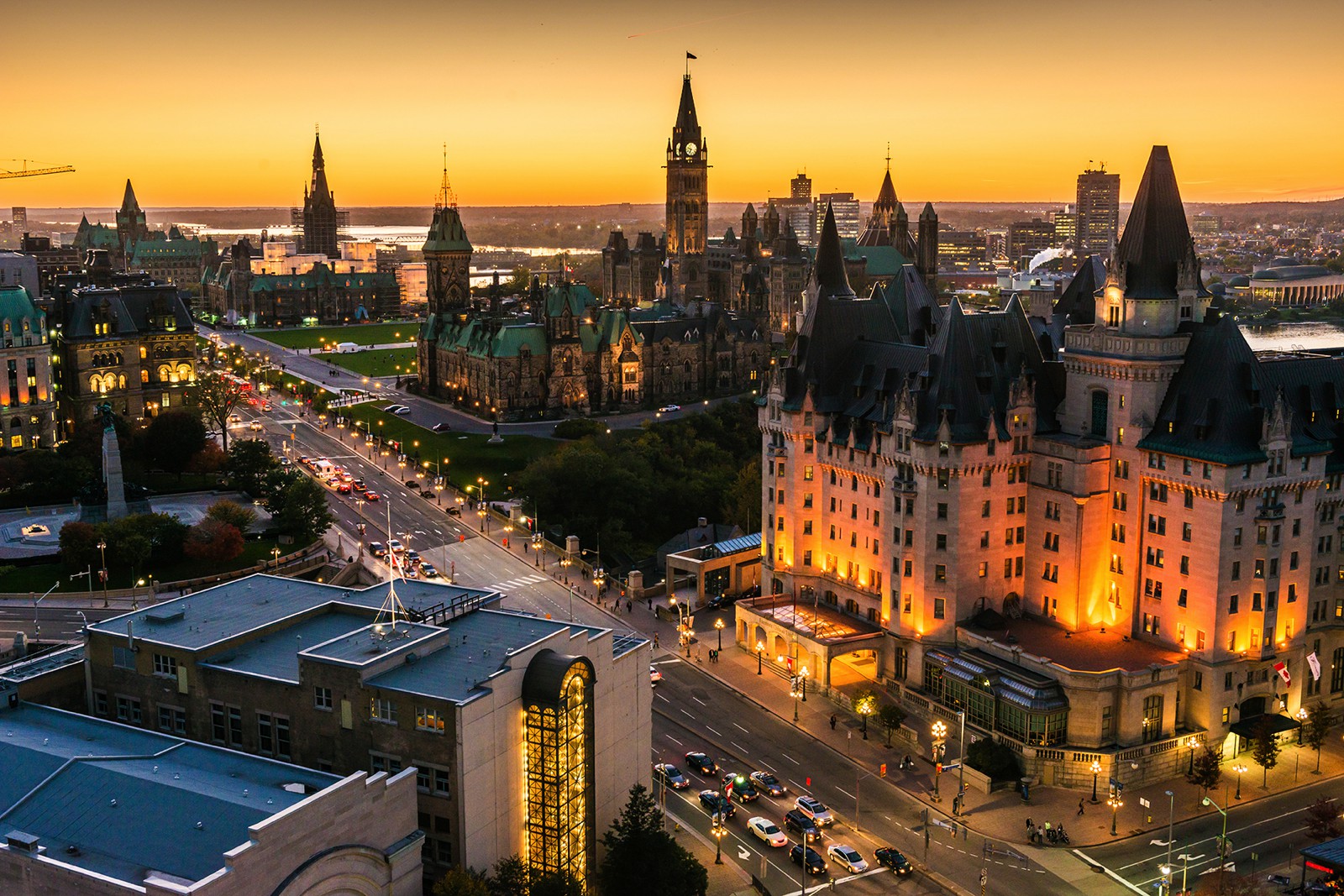 No trip through Canada would be complete without a stop in its capital city! Stretch your legs by wandering around Parliament Hill, the home of Canada's legislature. Go buy some delicious artisan foods at ByWard Market, then pack them up for a picnic to take with you along the Rideau Canal.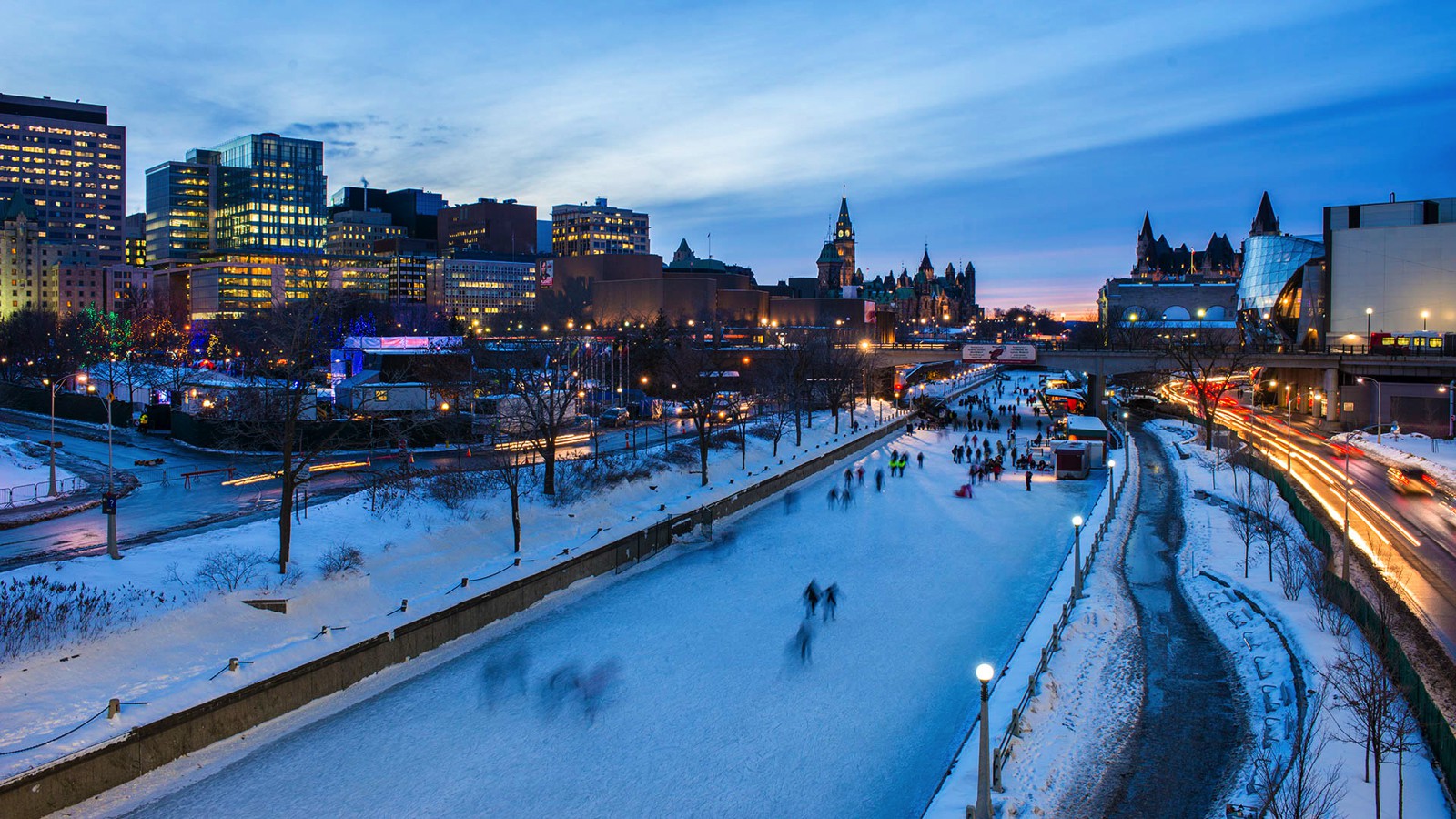 Alternatively, check out the National Gallery of Canada if you're looking for something more artistic. The nation's capital is bound to impress before you head off to the next destination.
Where to stay in Ottawa: Check out our recommended hotels around the area here.
11.) Niagara Falls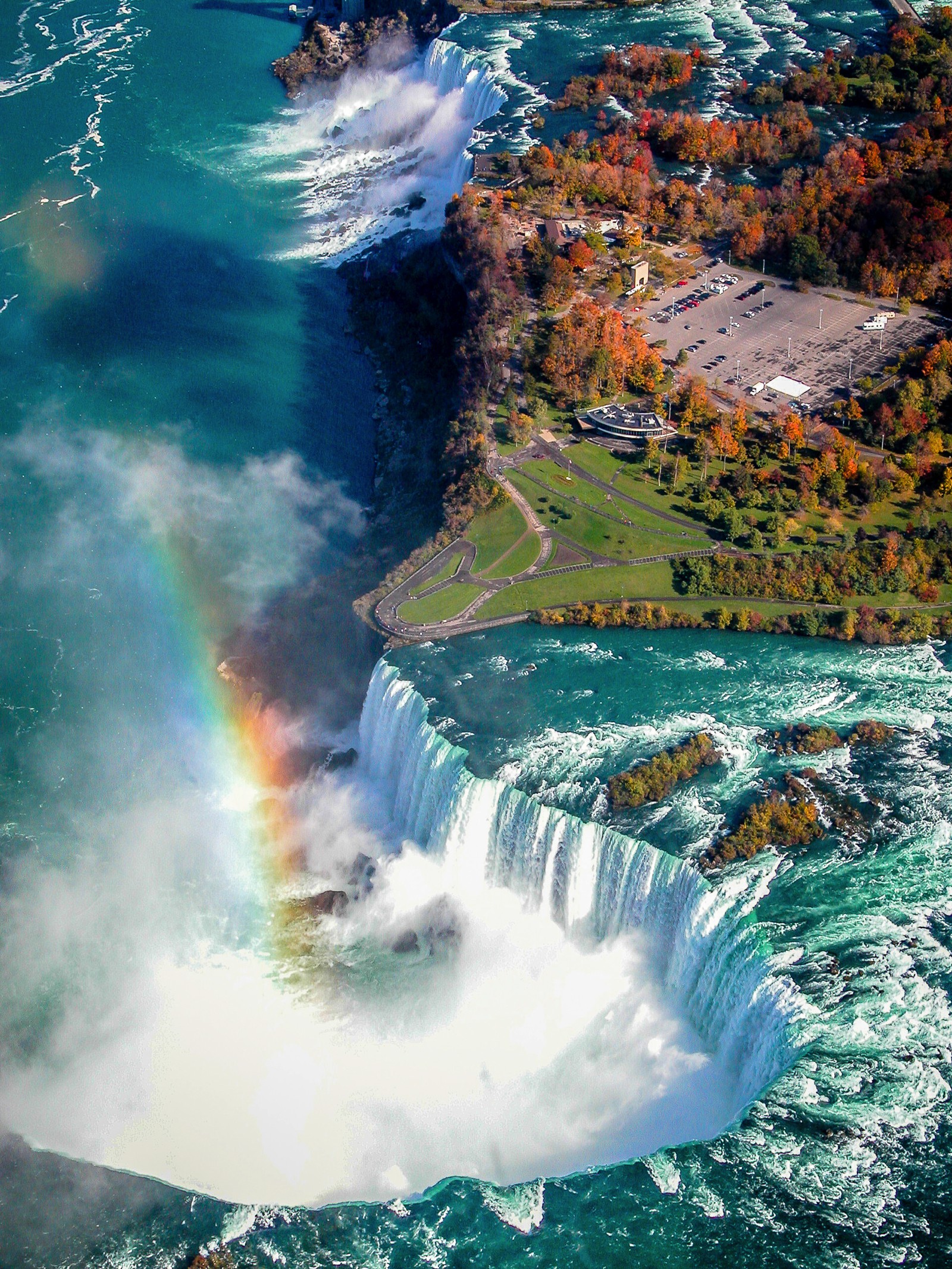 Although this is slightly out of the way, it is certainly worth your time to make a little side trip to Niagara Falls. The Trans-Canada Highway passes through the Toronto area (worth popping into while you're here), and from there, it is just a quick trip south to the Falls.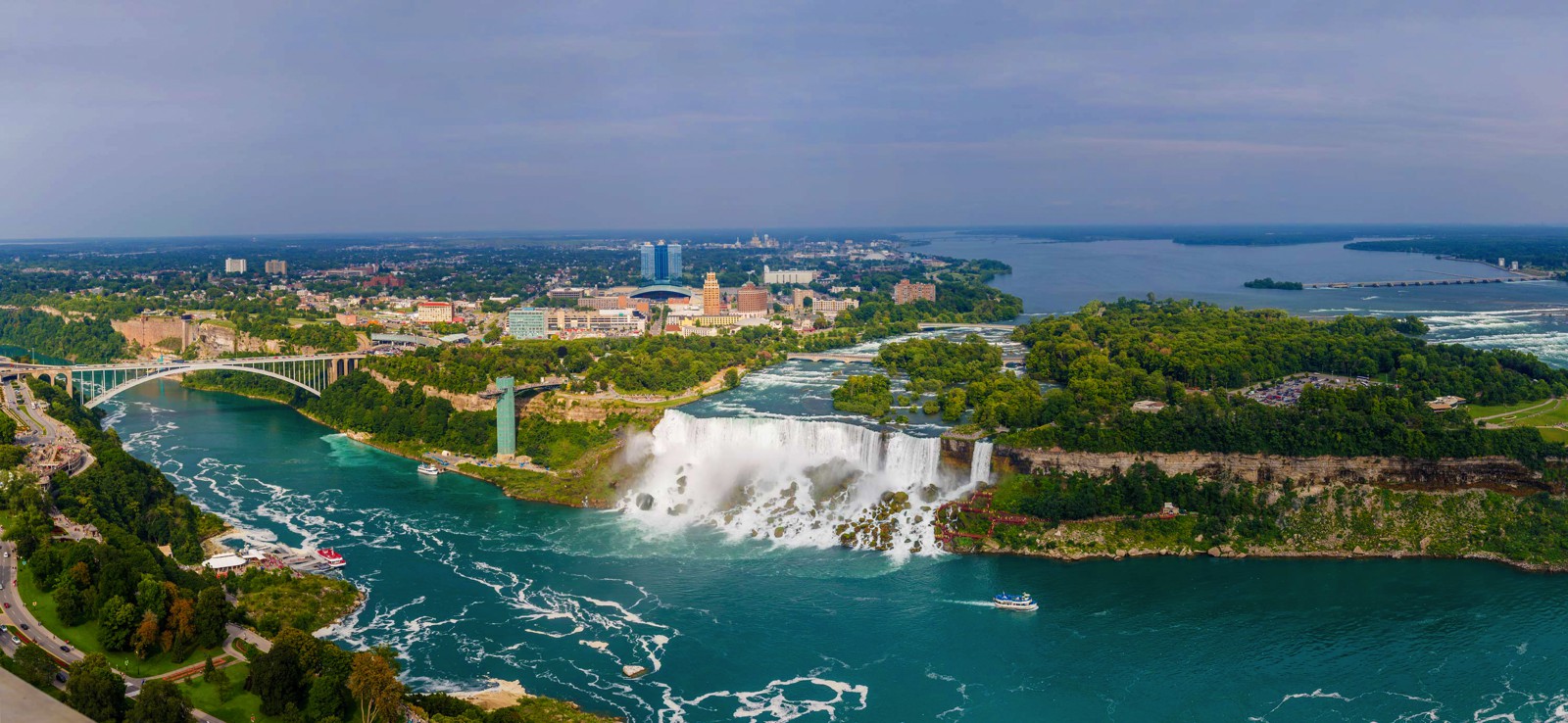 One of the most famous natural wonders in the world, Niagara Falls is best seen both below by taking a tour behind the falls and from above i.e. by seeing it from its edge (there will be signs showing you how close you can get to the edge – sounds silly but pay attention to them, you'd be surprised how many people choose not to).
If you stay overnight, be sure to see the Falls after dark, when a beautiful light show colours the Falls. There are plenty of hotels, shops, and restaurants right next to the Falls for you to explore and stock up on goodies before getting hitting the road again.
Where to stay around Niagara Falls: Check out our recommended hotels around the area here.
12.) The Forks, Winnipeg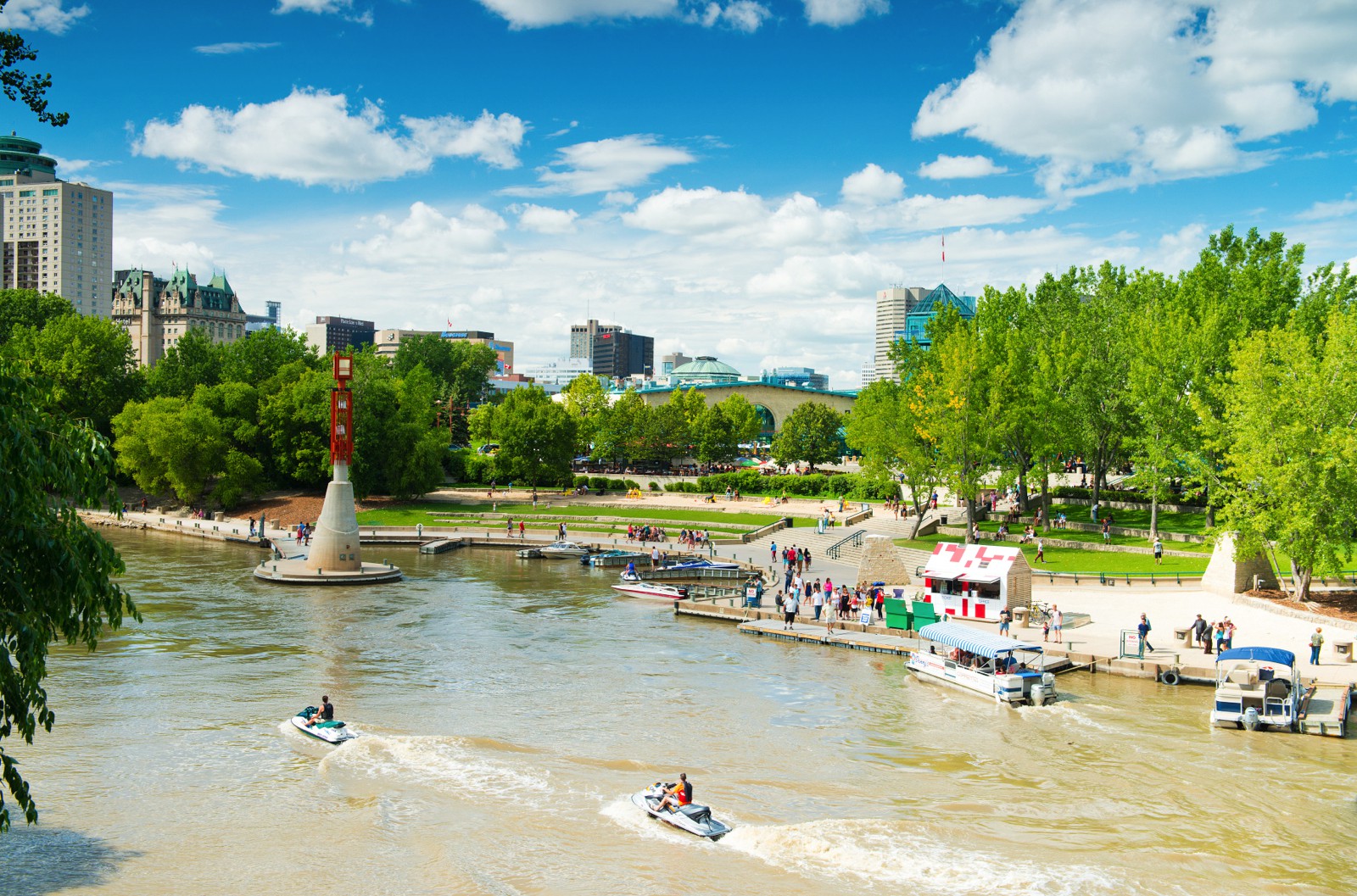 After a long stretch of road between the busier Eastern cities and the more sparsely populated areas of Central Canada, take a relaxing break in Winnipeg. For the best the city has to offer, explore The Forks. Located right on the river in the downtown area, there are plenty of shops, restaurants, and green spaces for you to grab a bite to eat and relax.
Where to stay in The Forks: Check out our recommended hotels around the area here.
13.) Canadian Badlands: Medicine Hat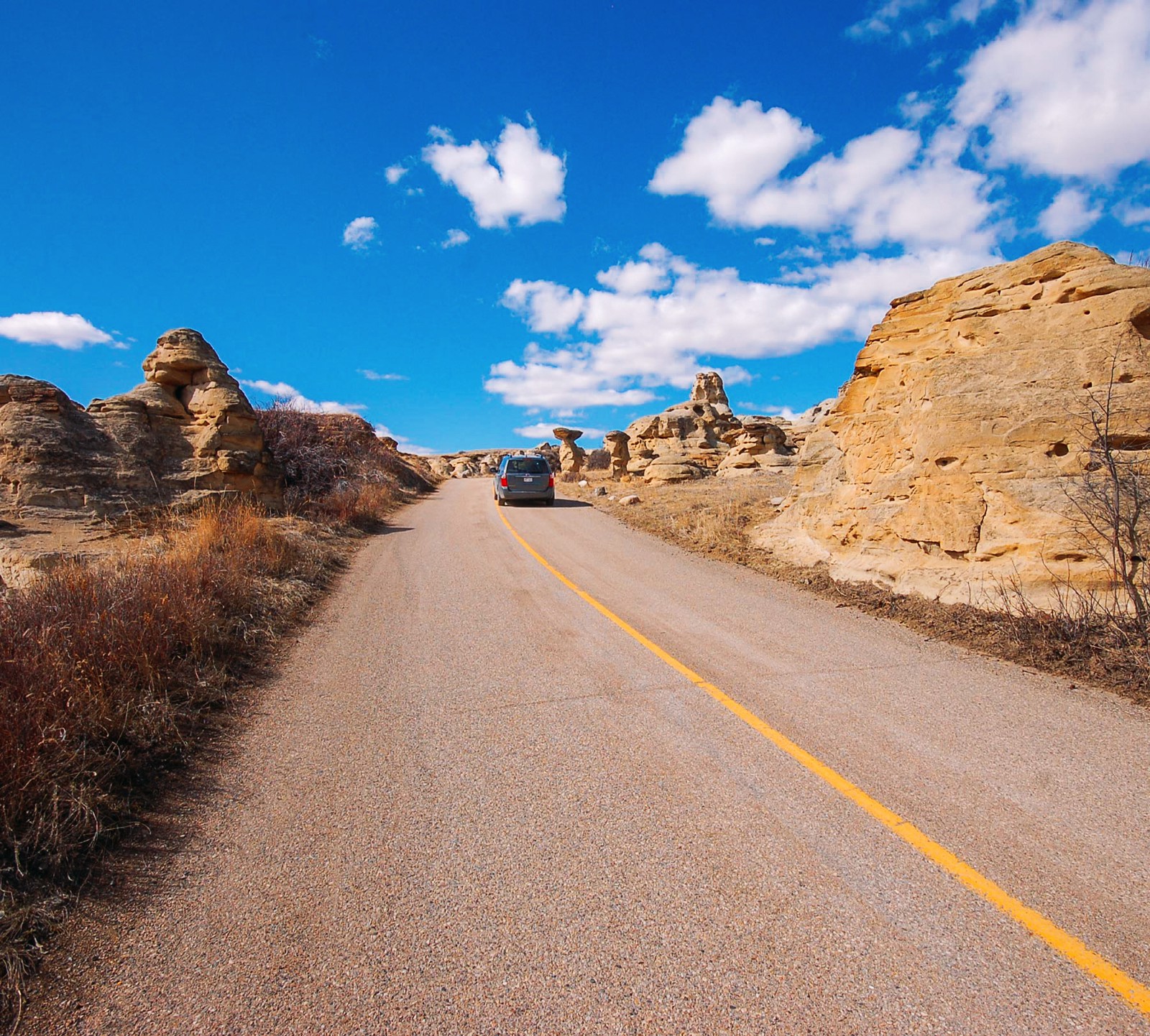 Located in Alberta around the area of Medicine Hat, the Badlands is a fantastically unique area of natural beauty. For some of the best views, head to Cypress Hills Interprovincial Park and then to Writing-on-Stone Provincial Park after that. The Badlands provide the perfect place to hike and climb around and slowly take in some of Canada's natural beauty.
Where to stay in Medicine Hat: Check out our recommended hotels around the area here. (One of them has a water slide right in the middle of it!)
14.) Banff National Park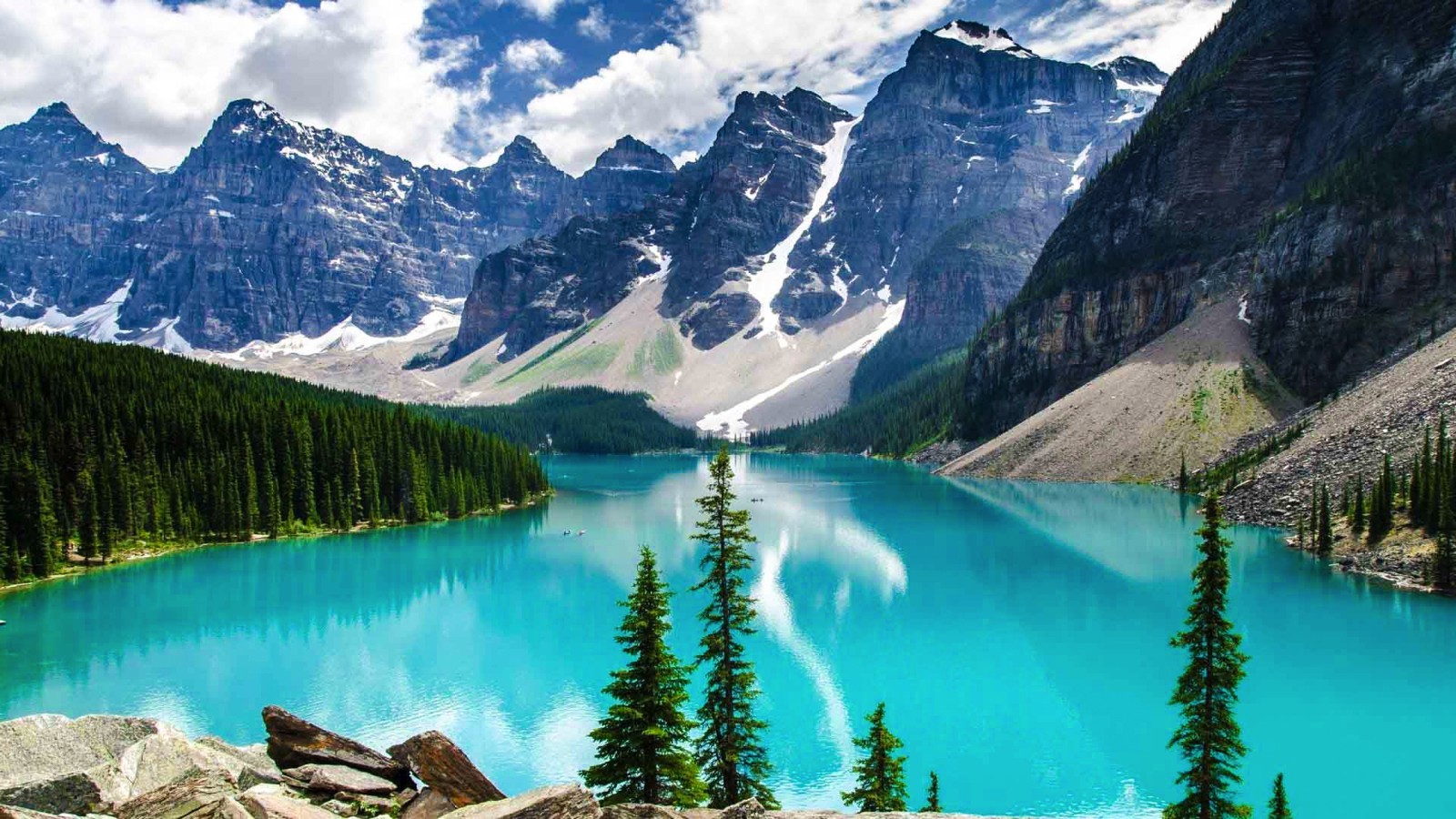 Located just west of Calgary, the city of Banff and the national park surrounding it are filled with some of the most amazing natural beauty in the world. Hike and climb the mountains and forests in the area or relax in the city's natural hot springs.
For a real treat, stay at the Fairmont Banff Springs Hotel, which is basically a giant 'castle' in the middle of the national park. 😀 Spend some time exploring the old streets of Banff as you pass by boutiques and cosy coffee shops.
Where to stay in Banff National Park: Check out our recommended hotels around the area here.
15.) Mile 0: Victoria, BC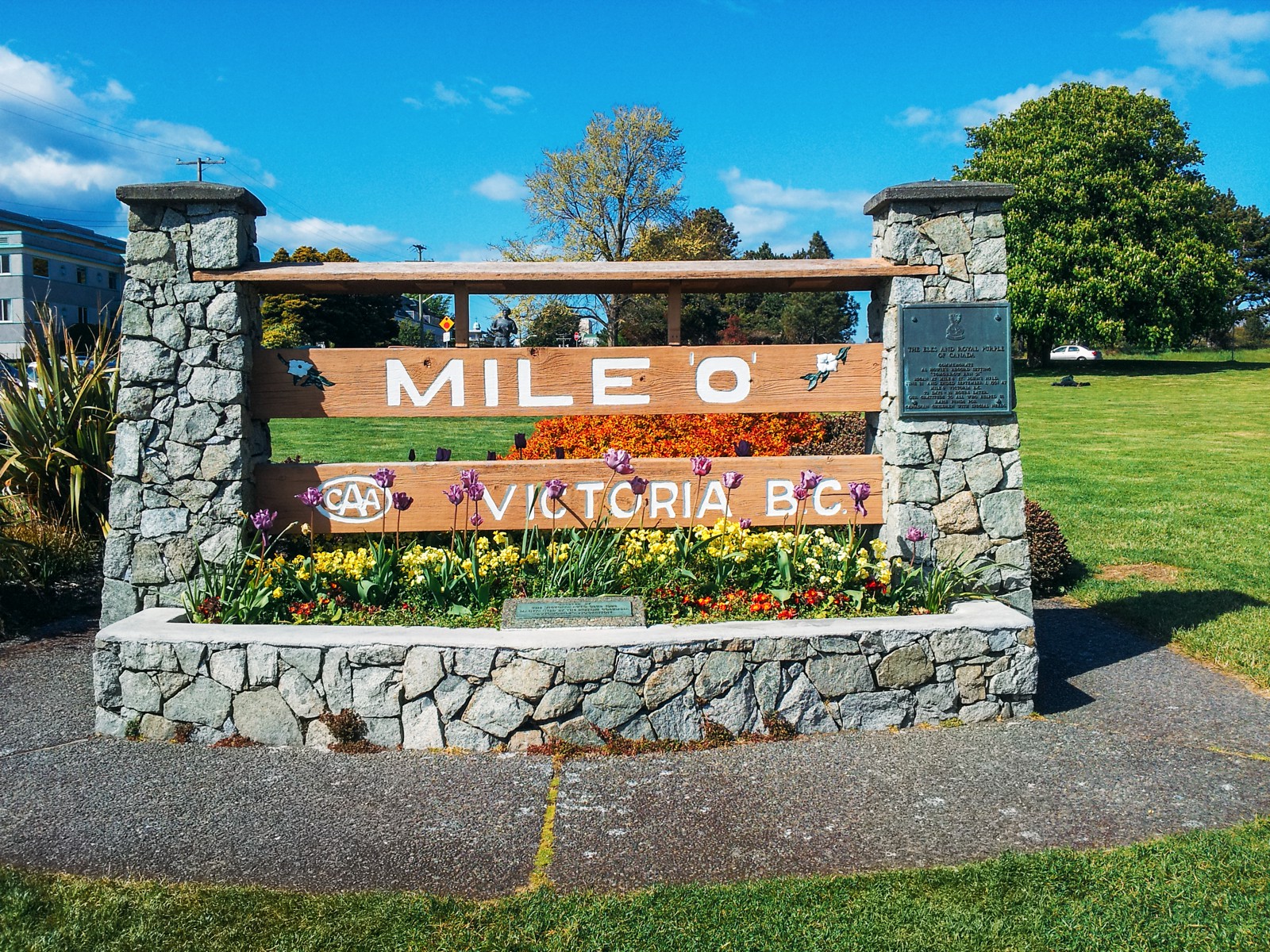 The official starting point (or ending, depending on which way you go) for the Trans-Canada Highway is in Victoria, British Columbia. With an official monument marking Mile 0 of the Trans-Canada Highway, you can either feel very accomplished for making it this far or incredibly excited about the journey you're about to embark upon.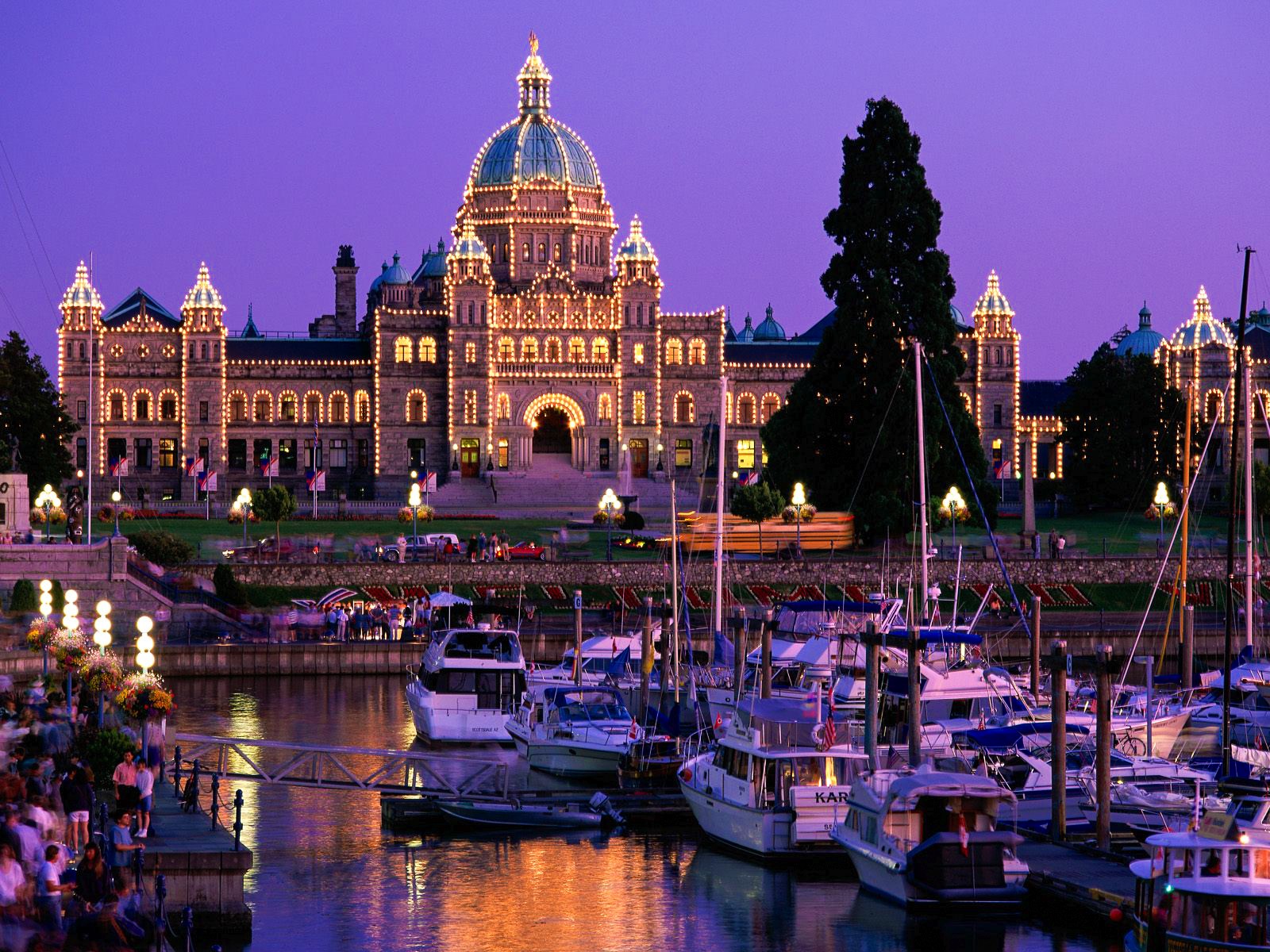 Be sure to wander through the picturesque streets of downtown Victoria while you're here, or make a special trip to Craigdarroch Castle. Victoria is known for both its British colonial culture and its outdoor wonders so you'll no doubt have quite a few sights to keep you busy when you're here.
Where to stay in Victoria BC: Check out our recommended hotels around the area here.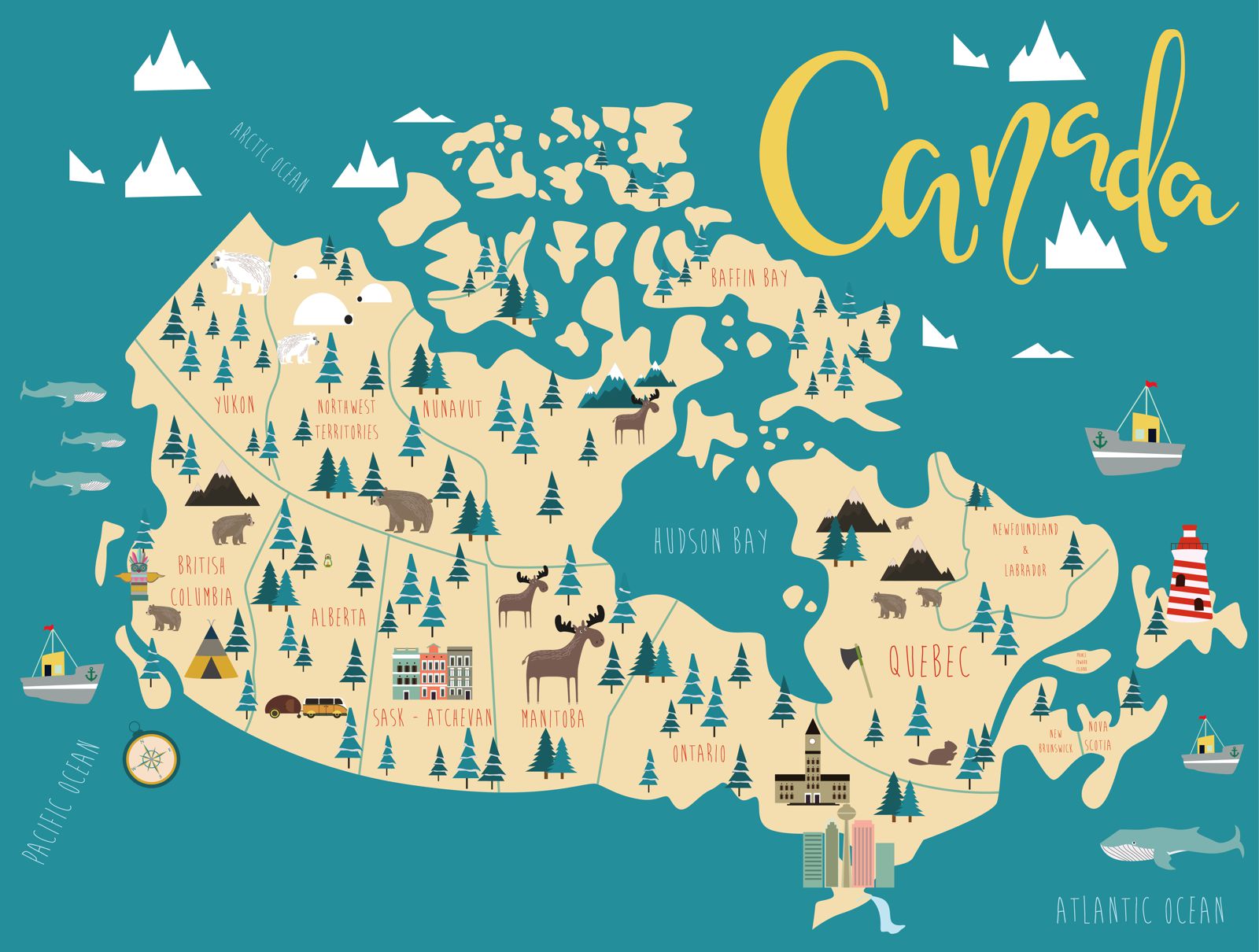 ---
---