Vancouver is an incredible city and one of my favourites in all of Canada, (shhhh, don't tell the others). What makes it even more amazing is the huge array of delicious food and watering holes you can find scatted around this amazing Canadian city. 🇨🇦
From authentic Italian, French inspired and some yummy Canadian classics, there's always some amazing places to fill any rumbling tummy! 🥘
Whether it's your first, second of gazillionth visit to the city, Vancouver has some pretty nifty places to eat! Take a look at some of the very best restaurants below – and with all our posts, if you need any other tips, just pop us a message! 😊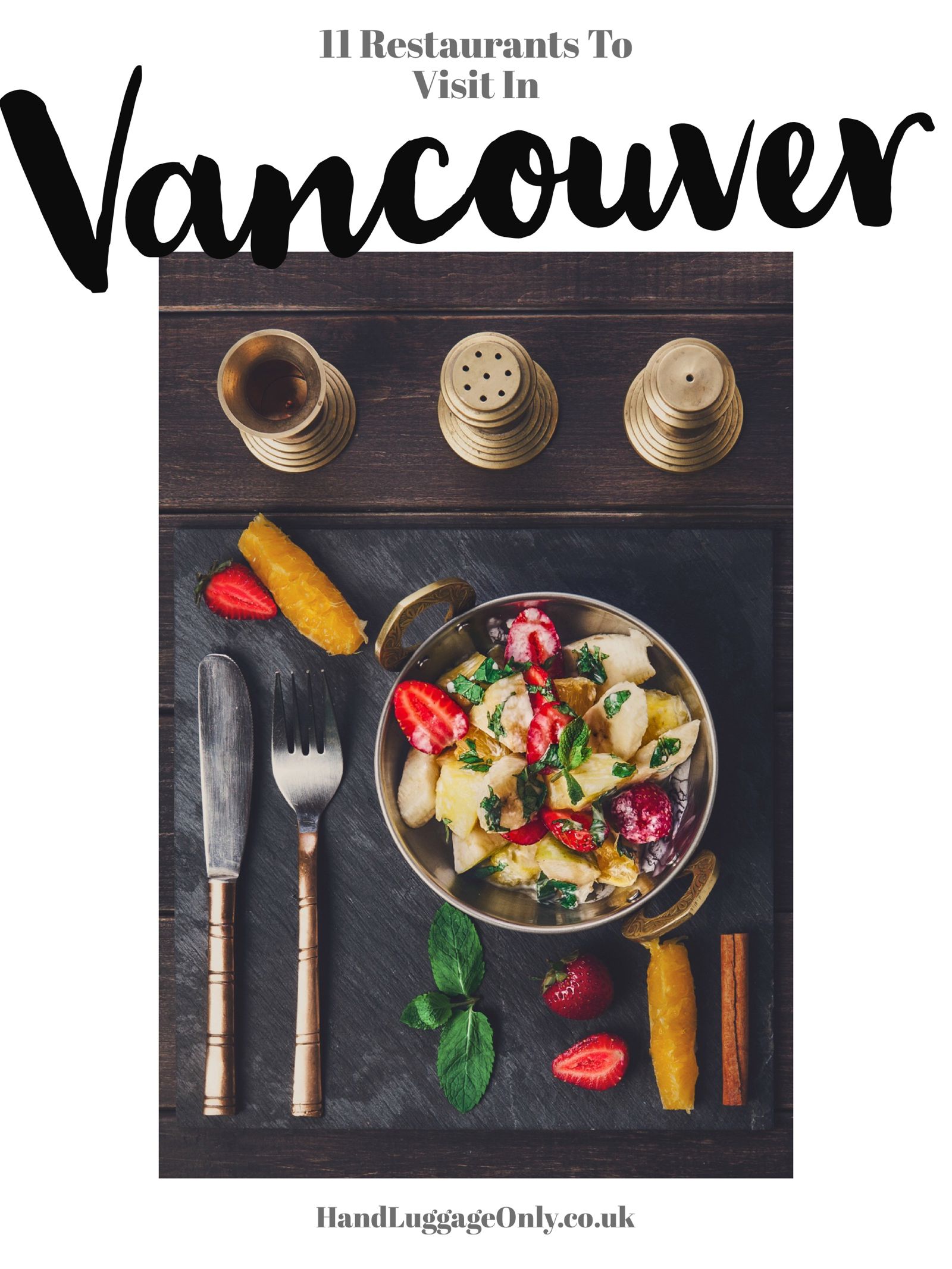 1.) Gorge at Savio Volpe
Savio Volpe is one of my favourite restaurants in all of Vancouver. As soon as you set your foot in the door, you're transported back to charming Italian.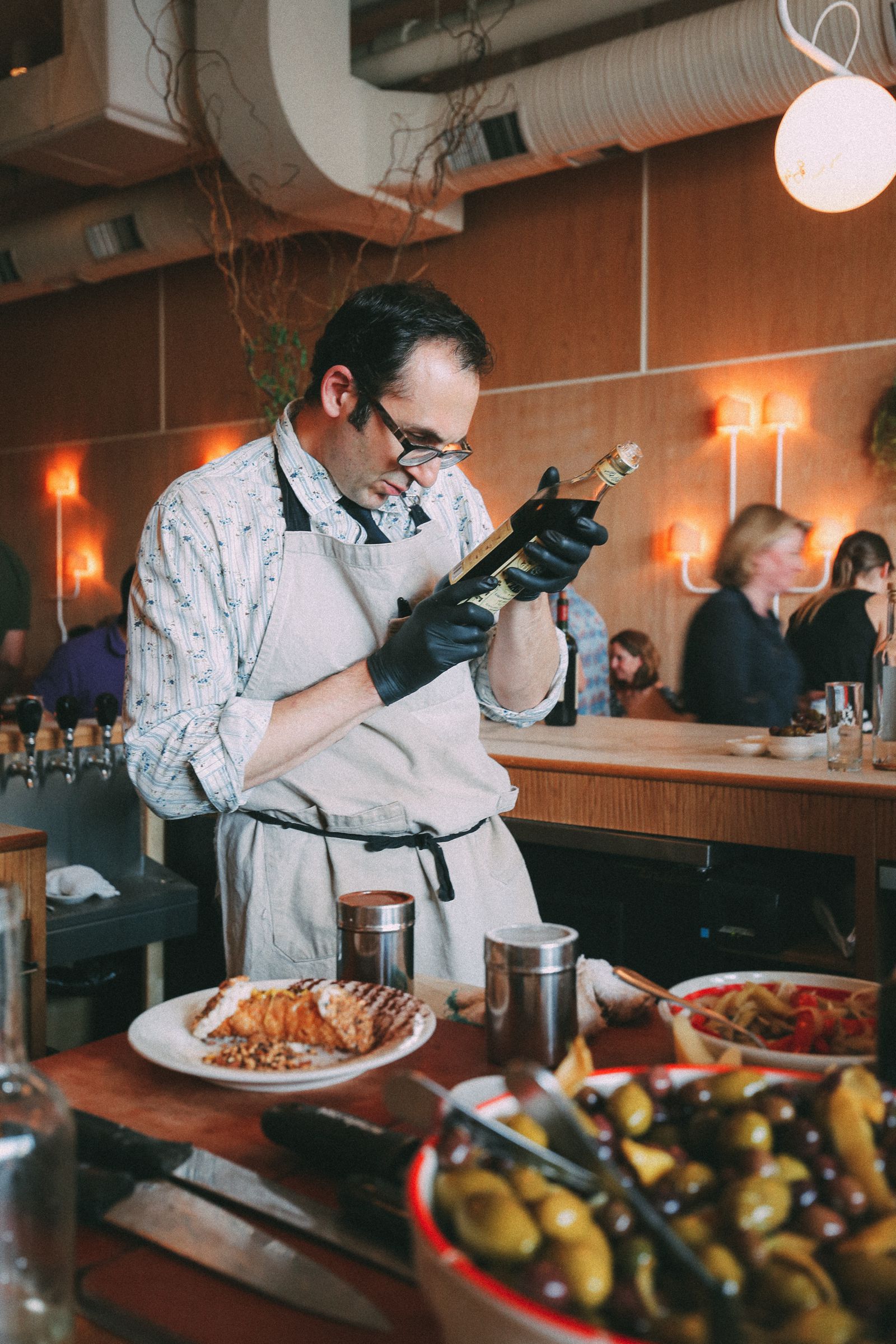 The whole dining experience involves a huge array of tasty and traditional Italian dishes.  Make sure to try their Cavatelli, lamb stufato, tomatoes and chilli, all finished off with a massive Cannoli with ricotta, citrus, cocoa and hazelnuts. You won't be disappointed!
Make sure to book your table in advance, the restaurant fills up fast, a cab from central Vancouver costs around $14.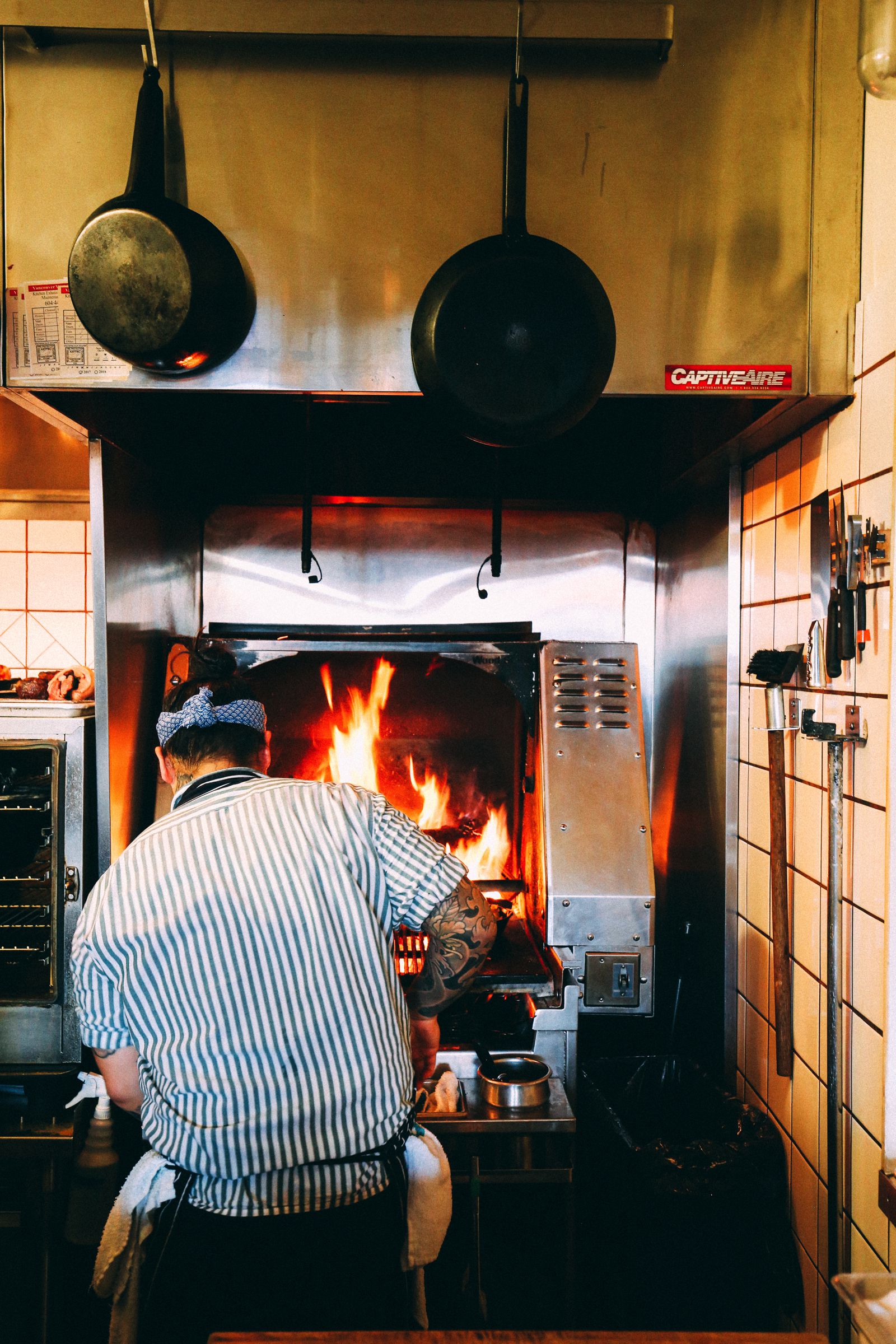 Visiting Vancouver, check out these amazing sights
2.) Indulge at Market by Jean Georges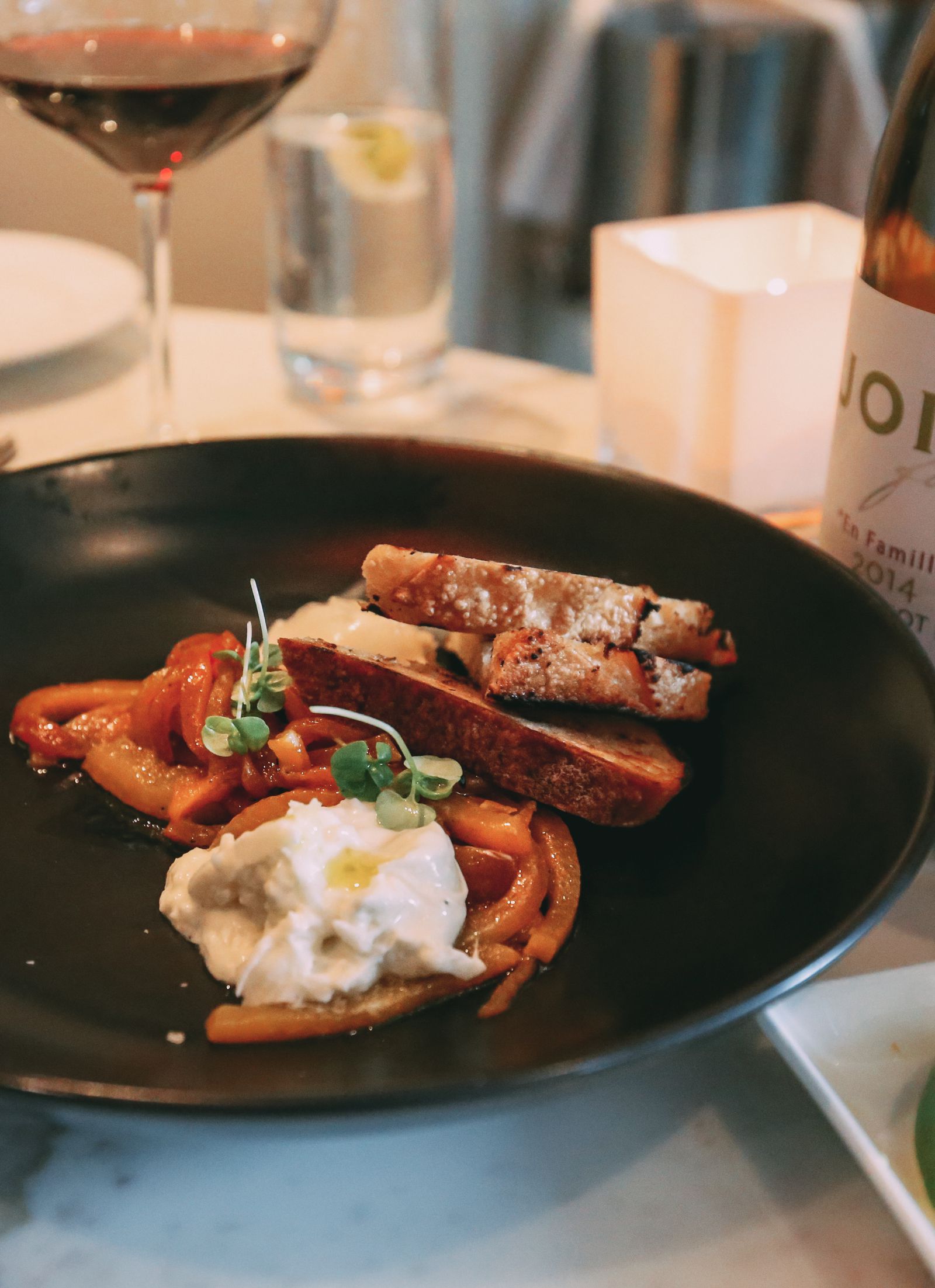 If you're looking for a show-stopping dinner, Market by Jean Georges is the place to go. Perched in the Shangri-La in Vancouver (and housed in the tallest building in the city), the whole experience is incredible!
Make sure to try their delicious, Rice Cracker Crusted Tuna with Sriracha Citrus and the yummy, chocolate cake! I swear it's one of the best I've tried… and I know my chocolate! 🤣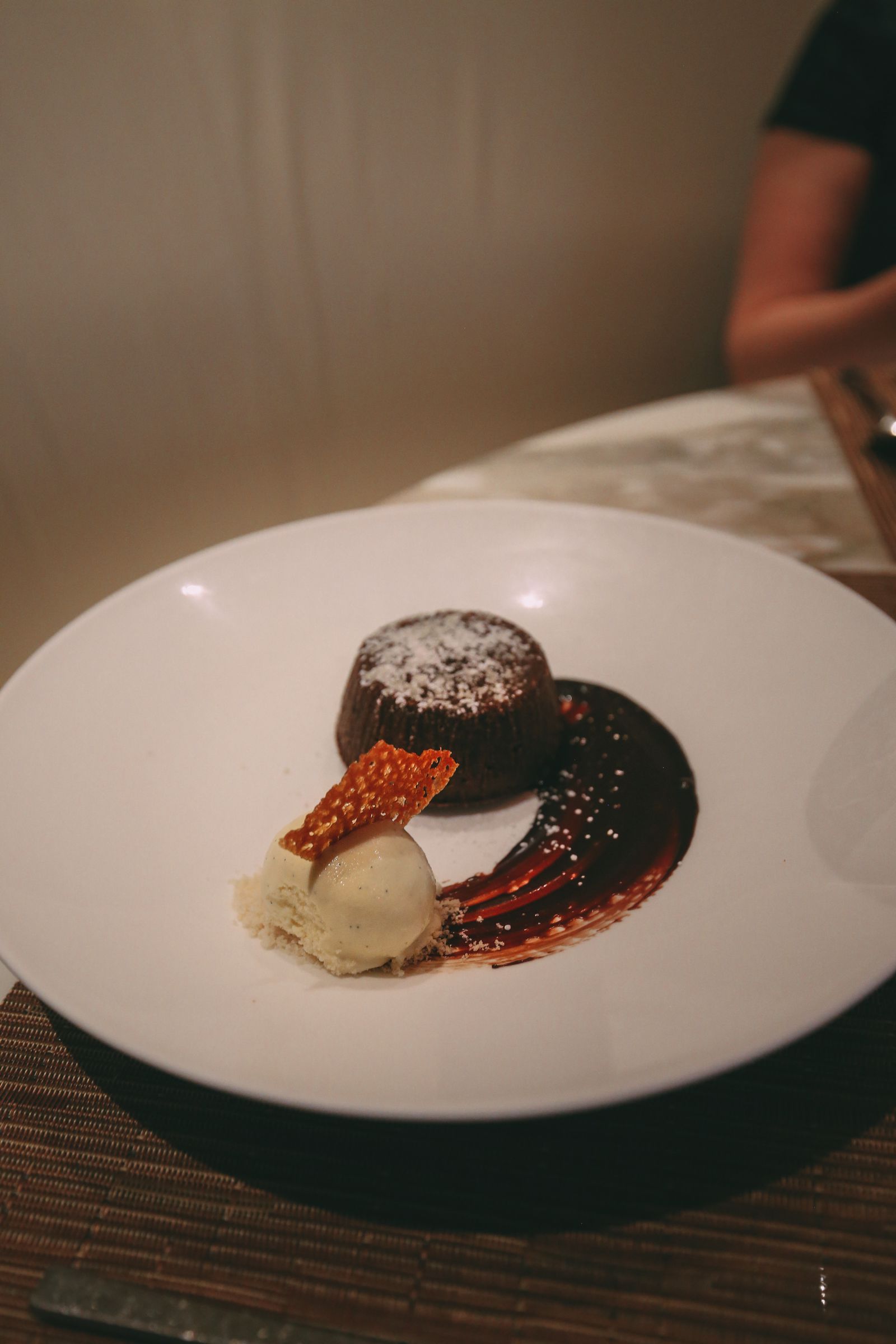 3.) Meat & Bread
When you're travelling to a new city, sometimes you just need to grab a quick but hearty bite to eat. One of the very best places to do this is at Meat & Bread where you can grab yourself a mountainous sandwich of Porchetta and crackling, all washed down with a freshly made soup.
If you're looking to satisfy your sweet tooth, make sure to try one of their ice cream sandwiches too! Perfect for a hot Vancouver day.
4.) Stop for Breakfast at Jam Cafe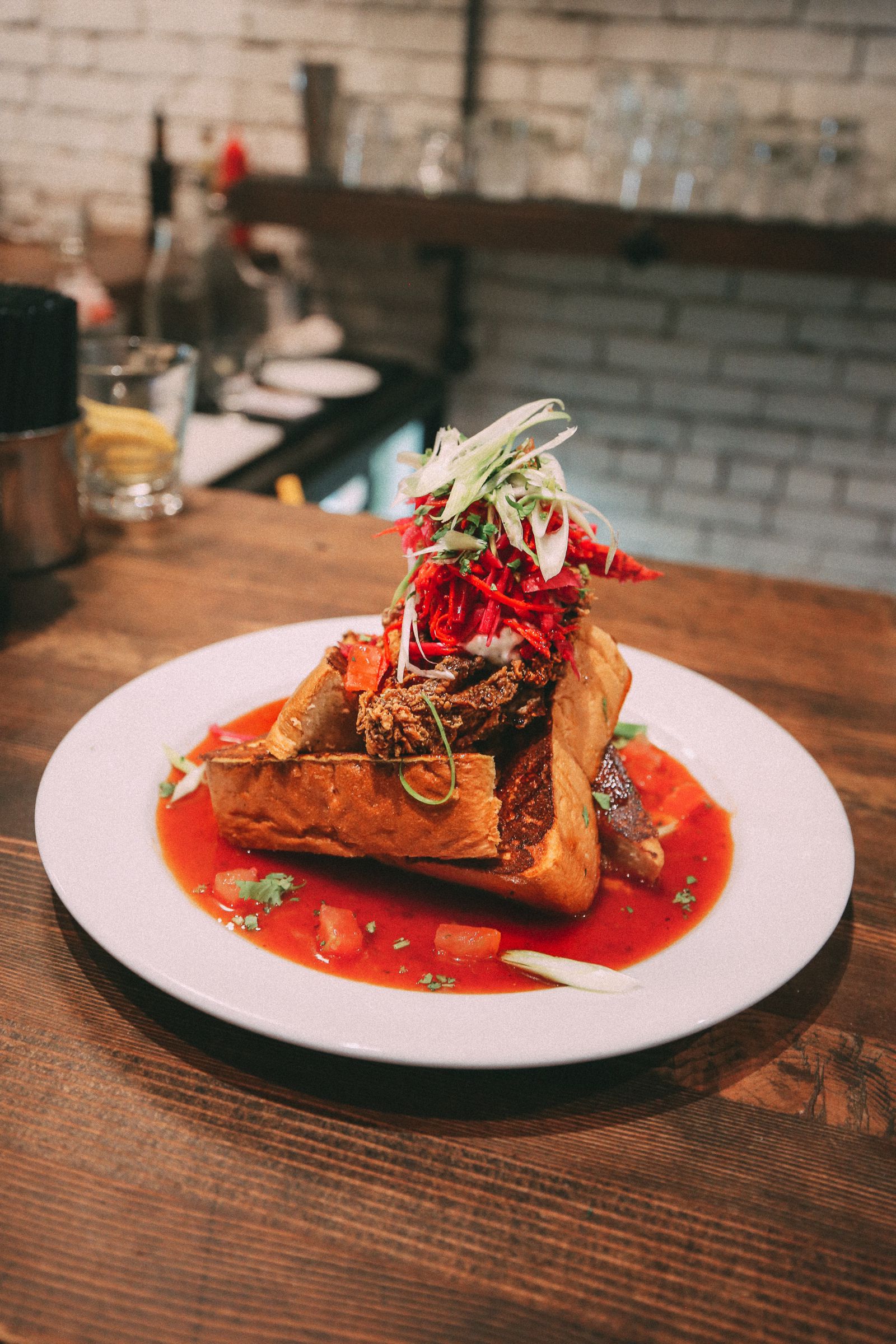 Possibly one of the busiest brunch places I've ever visited, Jam Cafe has become increasingly popular in recent months so it's fair to say that you should expect to queue if you arrive later than 9 am.
Even though the queuing might be frustrating, the food is sooooo delicious! Make sure to try their Chicken N' Waffles and chocolate shakes… you won't be disappointed!
5.) Enjoy a brunch at Café Medina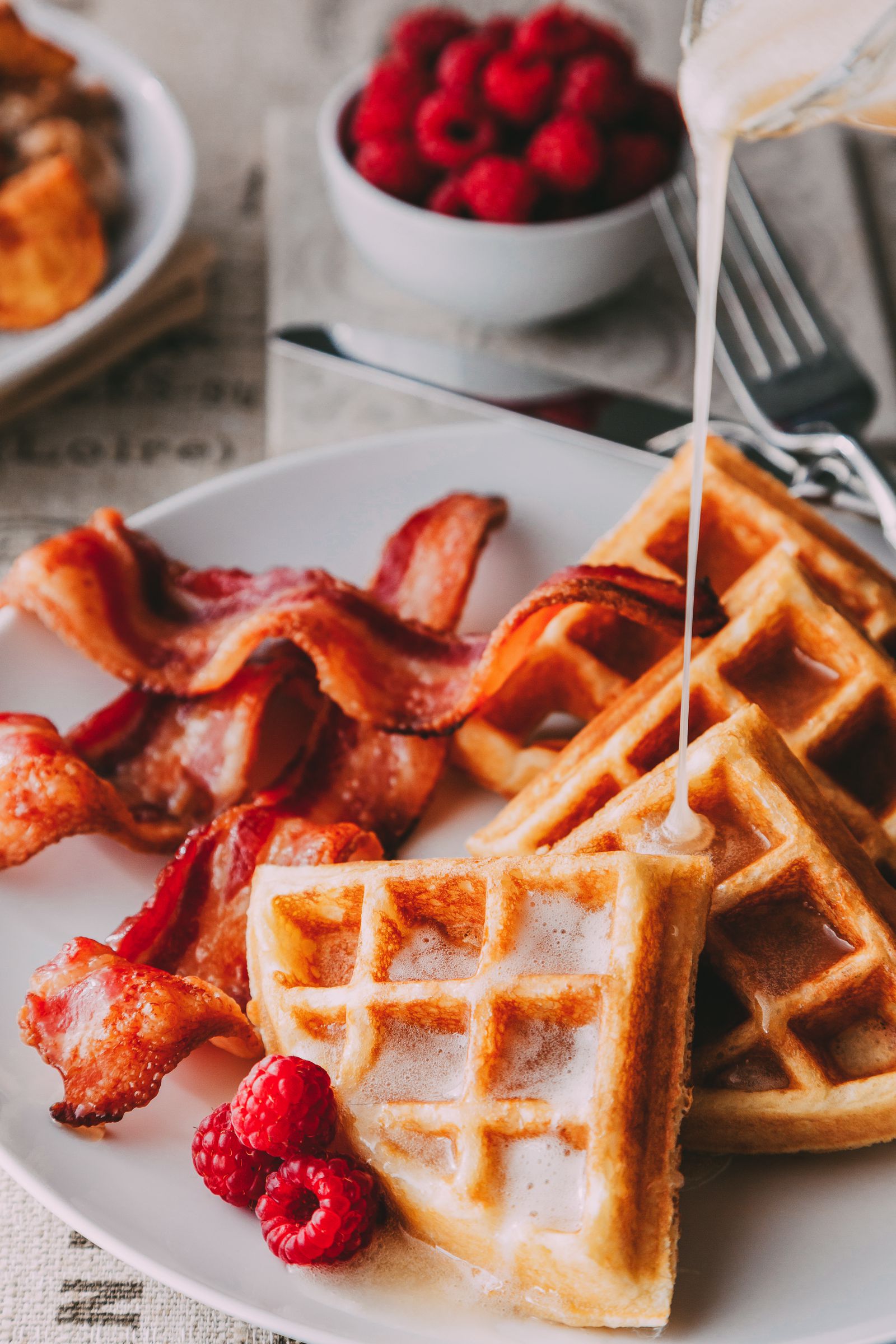 Made from locally sourced produce, Café Medina creates some of the tastiest brunches in the city. Make sure to try their waffles with their In-House Cured Peameal Bacon.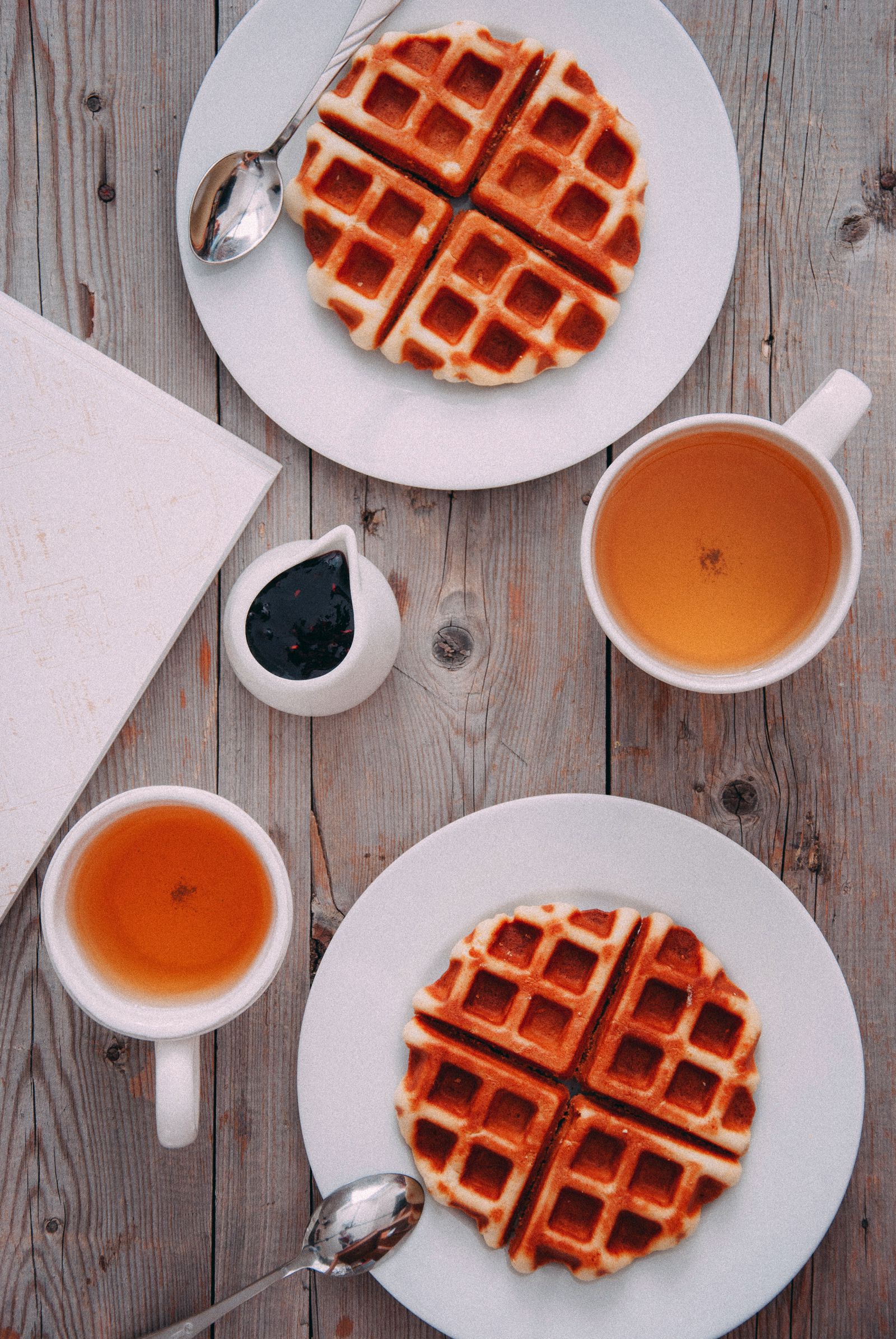 They also have some of the best cold brew coffees around.
6.) Dine at L'Abattoir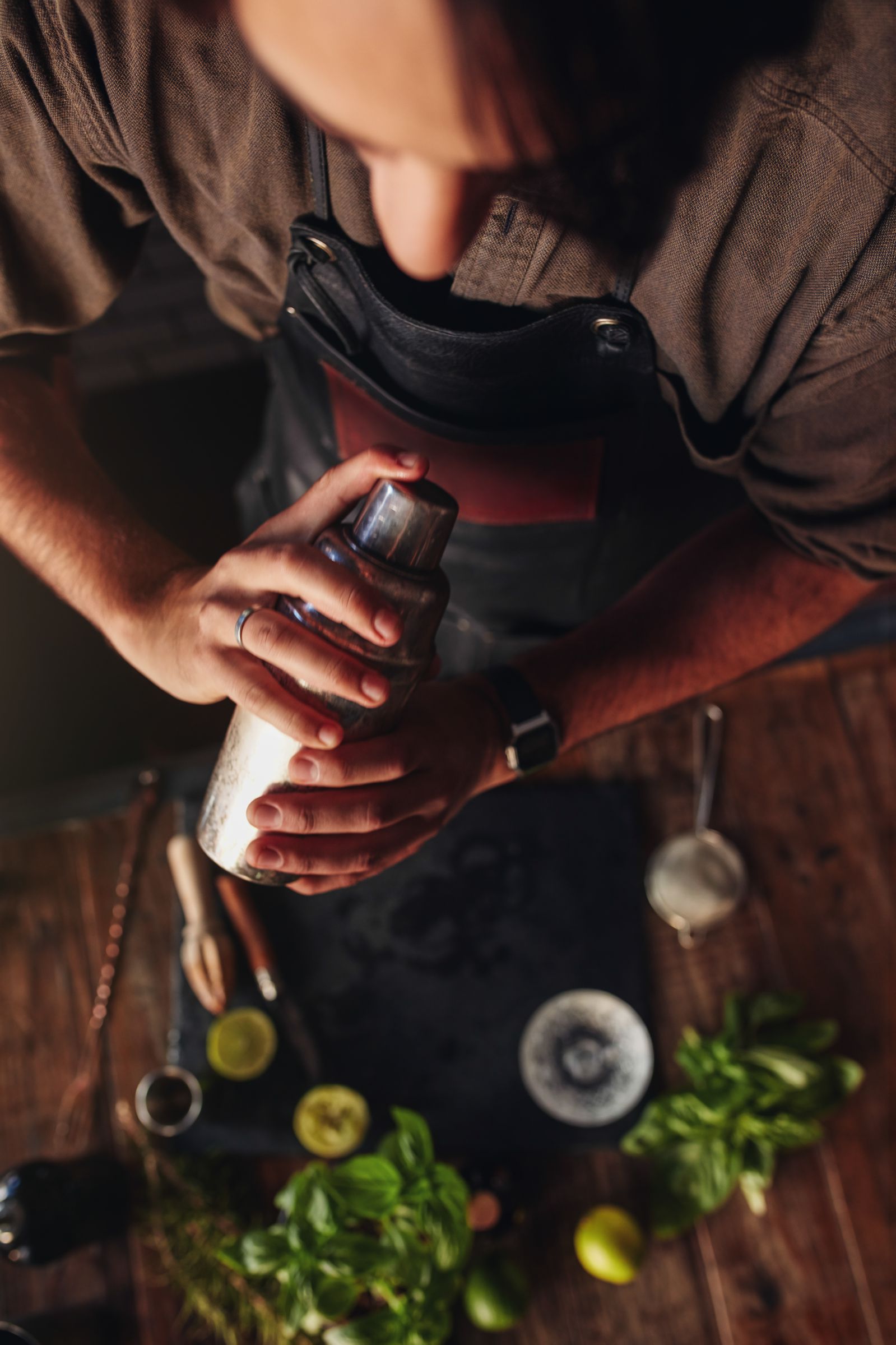 Who doesn't want to be served some of the cities best French-inspired cuisine in Vancouver's first ever Jail! If this tickles your tastebuds, L'Abattoir is the perfect place to visit. Perched in the historic Gastown area of the city, make sure you try their BBQ Pacific octopus and Lamb loin with (my favourite part) the crispy belly. They're so yummy!
If you're looking for a little libation that you'll love, make sure to try their signature Gastown Swizzle. 🍸
7.) Enjoy a feast at Mission Kitsilano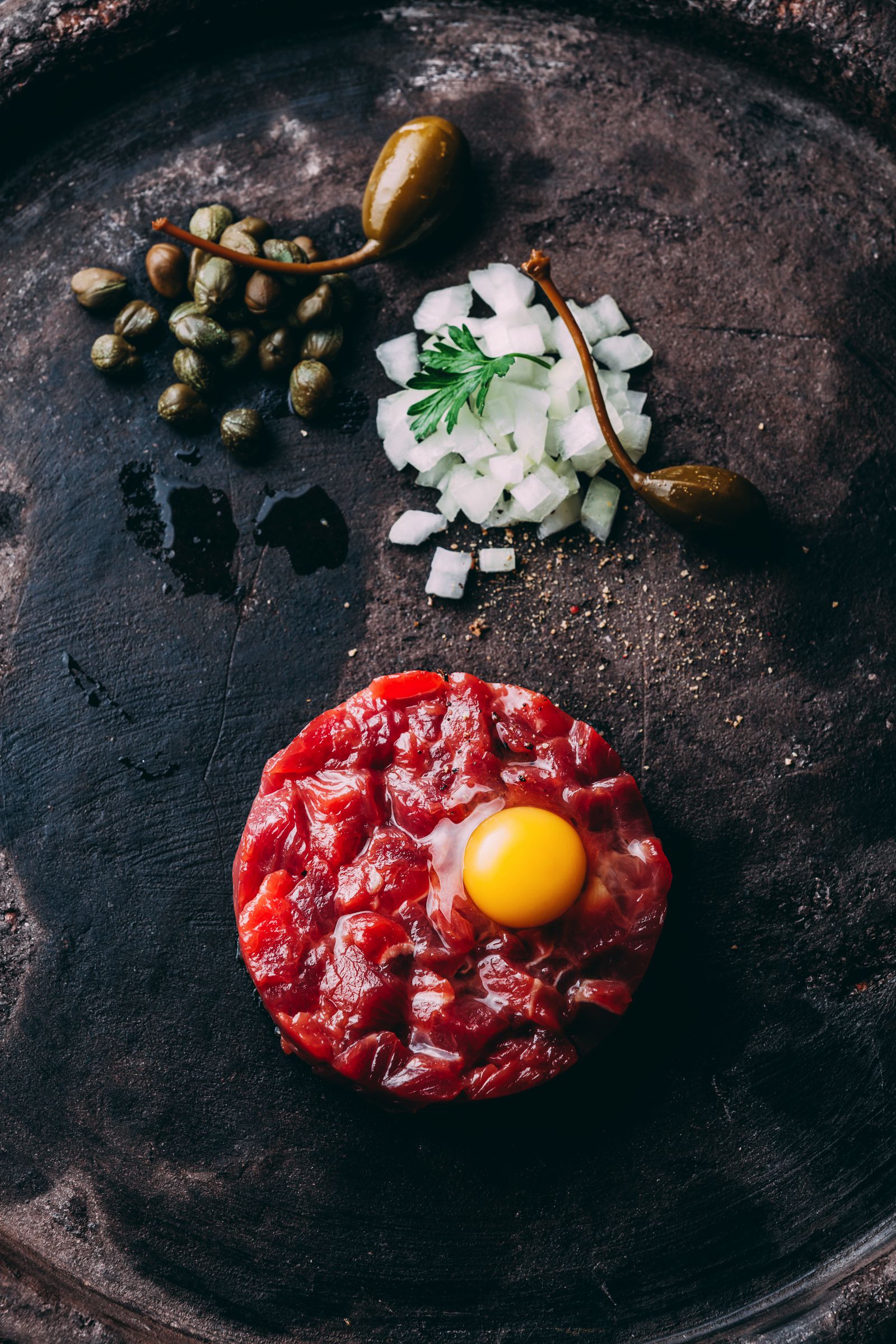 One of the best things about Mission Kitsilano is that they focus on the Pacific-northwestern foods that are so yummy. Make sure to try their bison tartare, oyster, wasabi root and sprouted lentils, all washed down with Foxtrot Chardonnay, 'Four Shadows' from British Columbia.
8.) Have a feast at Anna-Lena
Perched in the Kitsilano area of Vancouver, Anna-Lena conjures up a tasty menu that is as varied as mixed as they come. It's as if the whole restaurant takes its inspiration from all across the world! Make sure to try their mussels with garlic cream and pea shoots. It's so delicious!
9.) Have a tipple at Nemesis Coffee
Okay, so Nemesis Coffee has to be one of the coolest coffee shops I've visited in Vancouver, Not only does their coffee process look like a scientists laboratory, they also create a blend of epic teas that'll satisfy any tea connoisseur. ☕️
When the weather gets too hot in the city, grab yourself one of their kombucha or nitro cold brew coffees.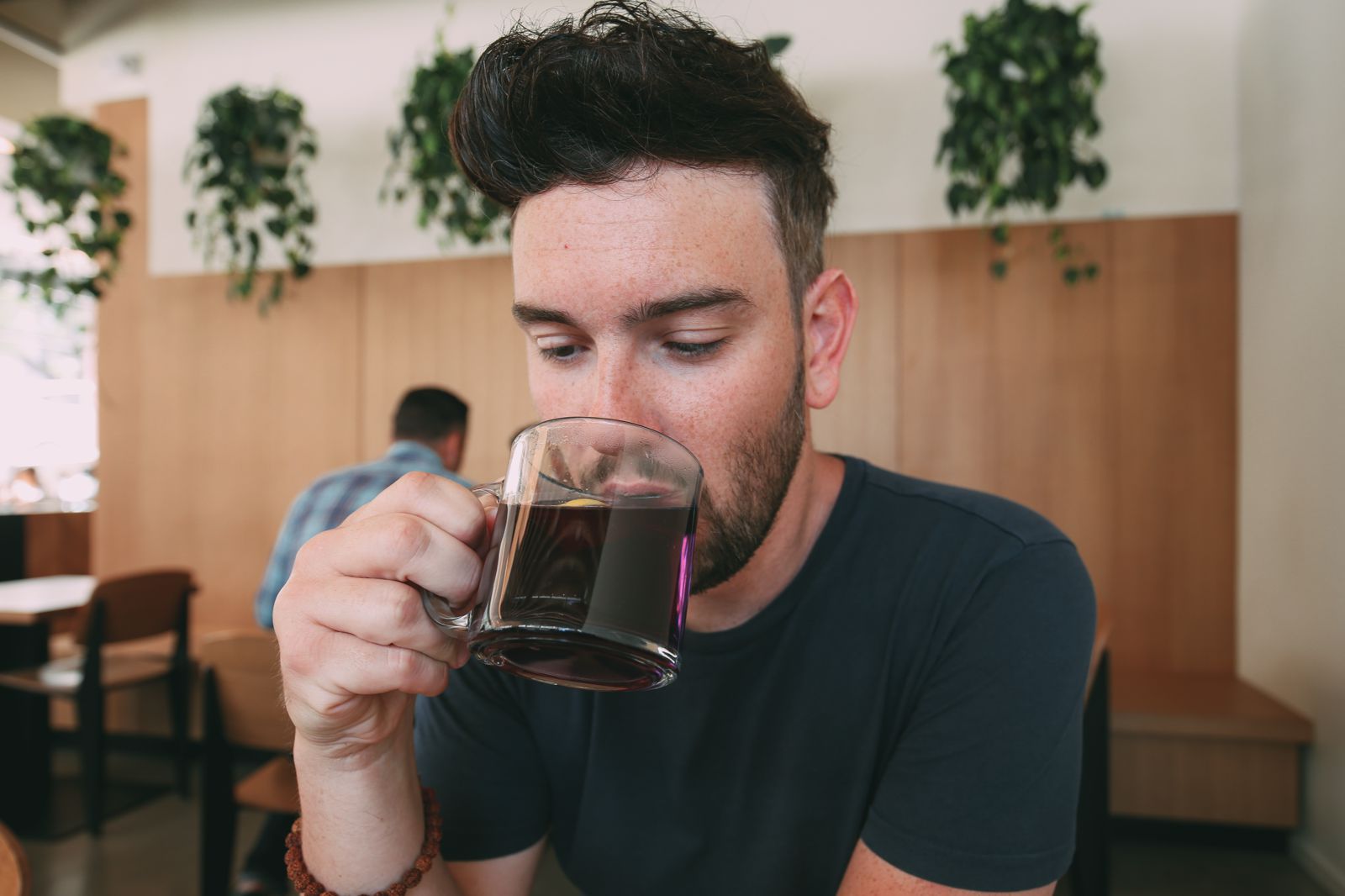 You won't be disappointed.
10.) Dine on local produce at Royal Dinette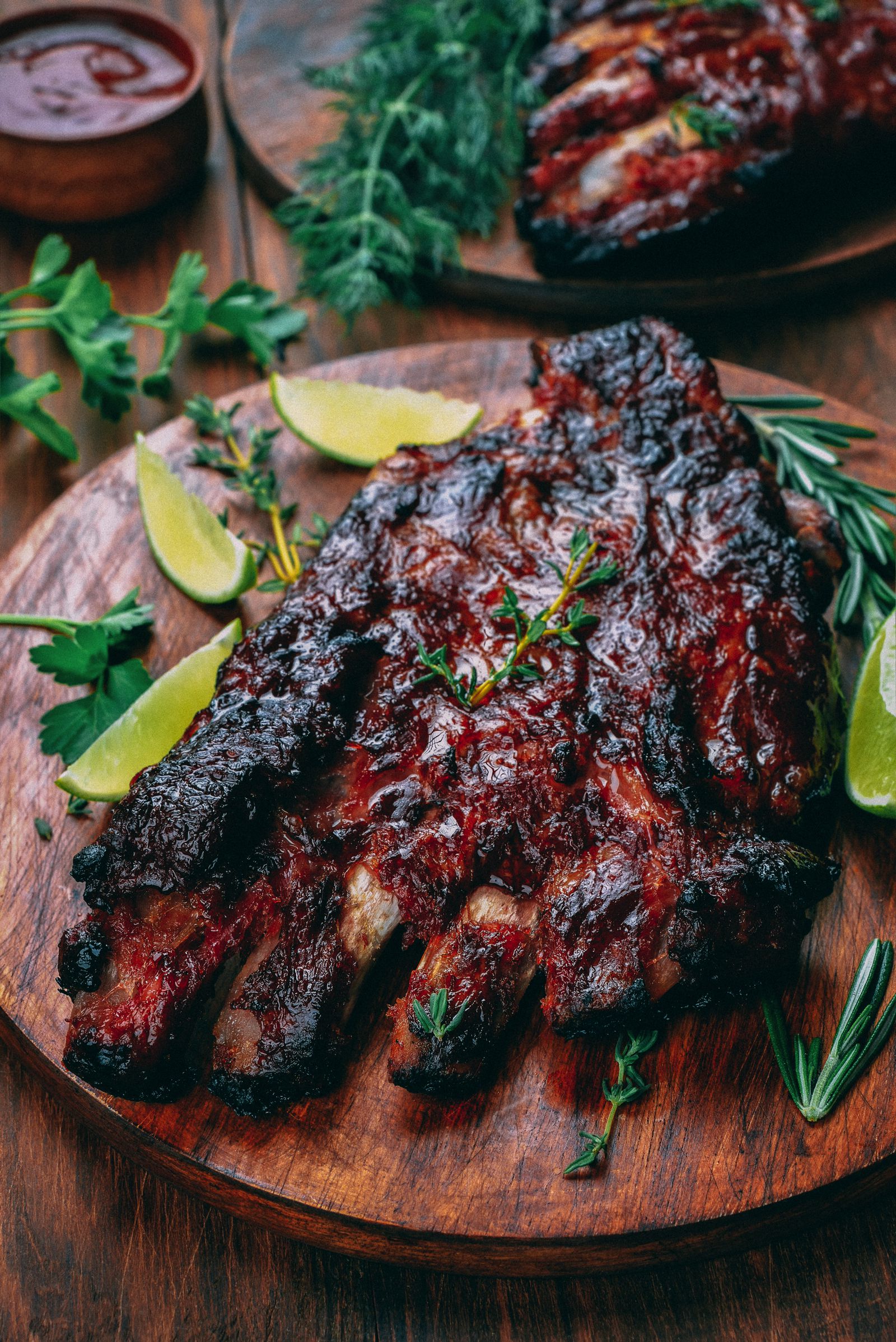 One of the things that the Royal Dinette does very well is sourcing local ingredients for a deliciously authentic farm-to-table feast. Make sure to try their Smoked Beef Ribs and their Rockfish Ceviche – they are so good!
11.) Grab a lunch at Nightingale
Created by the chef, David Hawksworth, Nightingale is the perfect spot for a tasty lunch. What I love most about this place is the diverse menu and the fact that it's split into smaller or larger plates (depending on your hunger). They also make some epic cocktails too! I had the most amazing Okanagan Fashioned with lashings of fresh peach juice and sage syrup.
Make sure to try their Potato gnocchi with San Marzano tomatoes, stracciatella cheese and plenty of basil! 🍂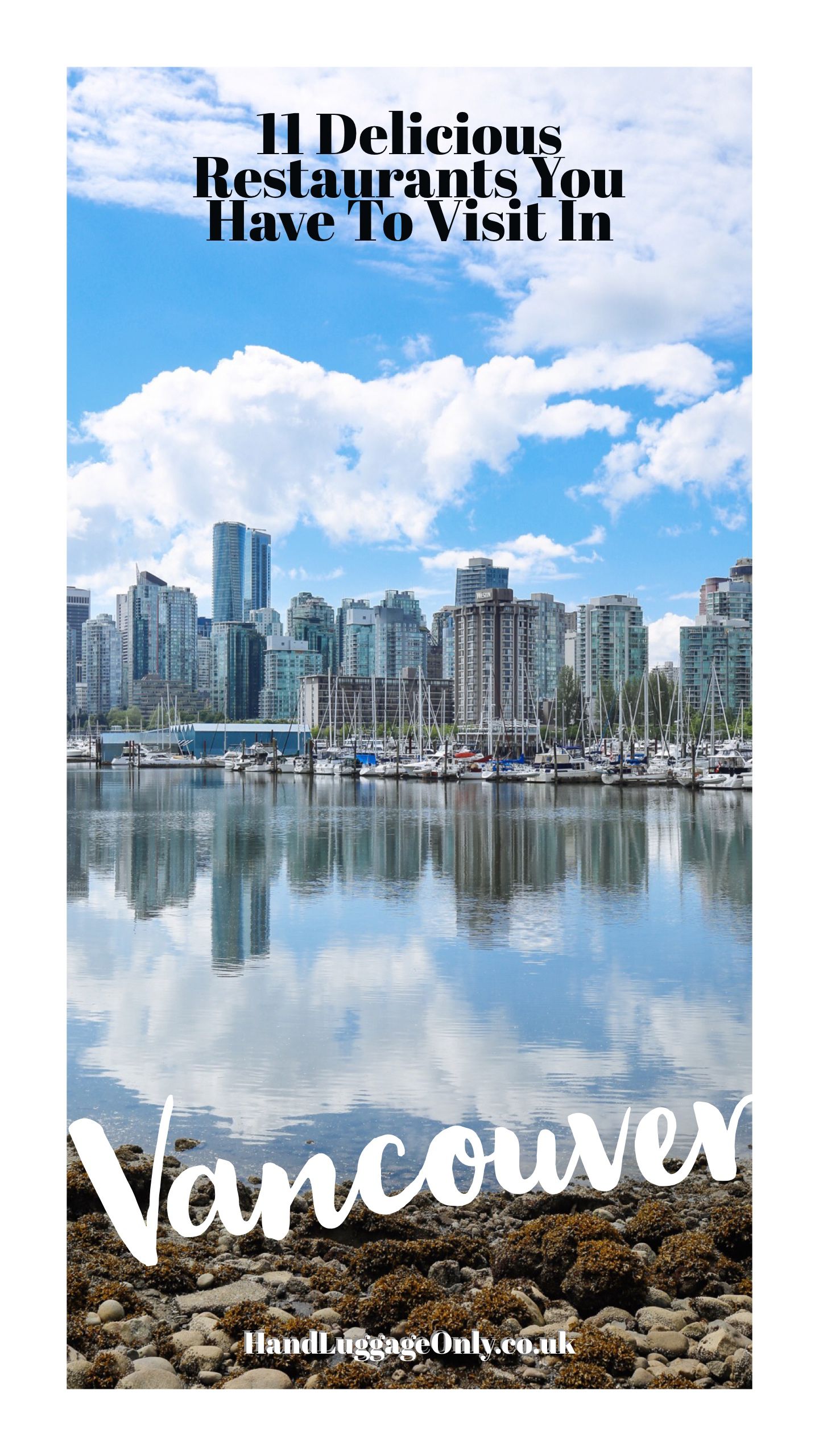 ---
---