Look, it's probably pretty obvious by now that I gorge on anything sweet! Drip, dip or roll it in sugar and I swear it'll be gone without you even batting an eyelid! 🤣 I like to say it's because I just want to 'taste the world' or something fluffy like that the harsh reality is that I'm proper greedy for anything sugar based! That being said, a trip to New York is definitely sweet for me, especially with all the best donuts in New York City.
Okay, so let's be realistic, to visit every doughnut joint in NYC you'd need two weeks in the city. With that being said, I wanted to share some of my very favourite and best donut spots in New York City that you have to try. Some are in Manhattan, some a little further out – but they all taste sooooo good! 🍩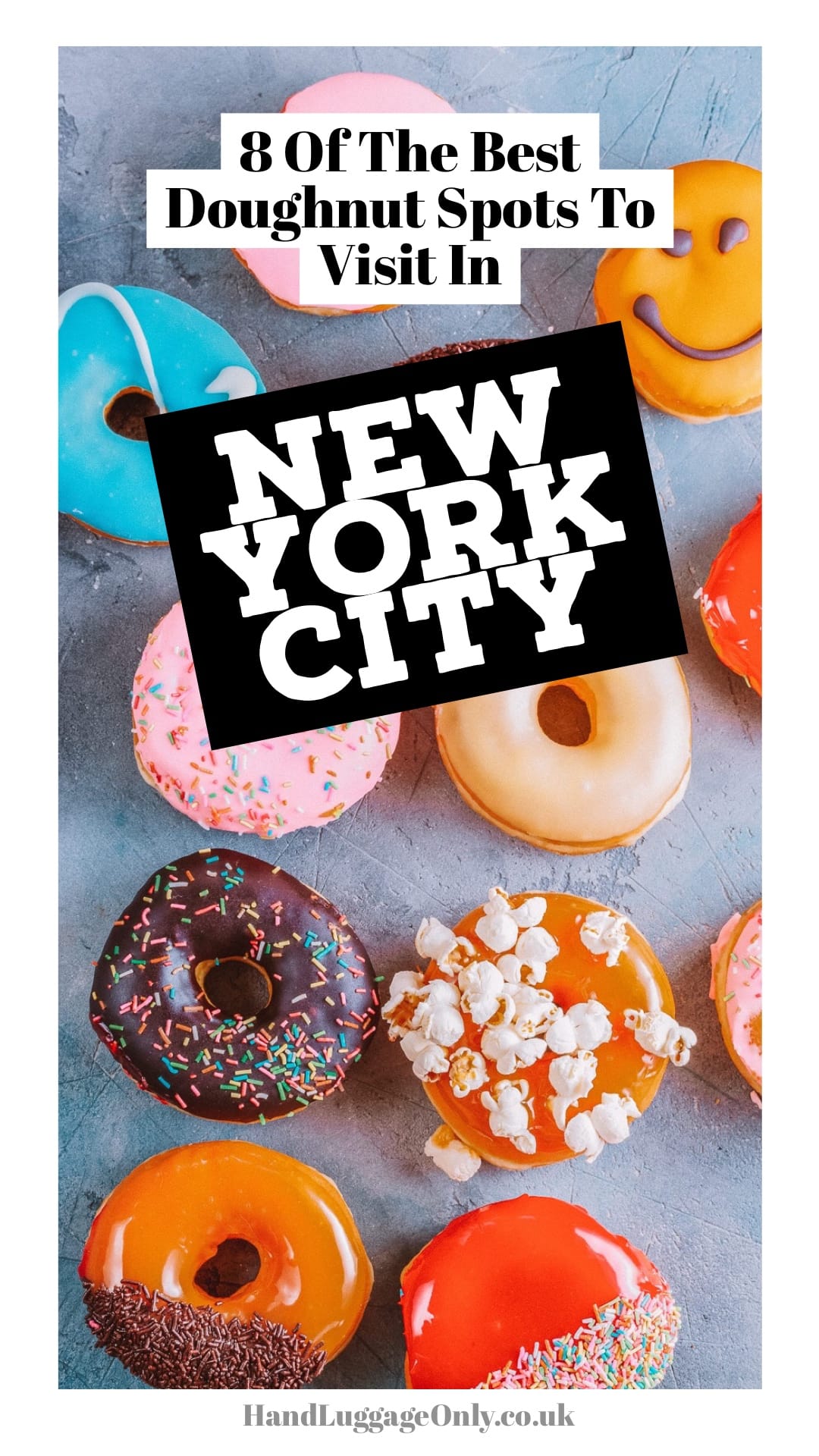 Take a look at the best donuts in New York City that you have to try 🇺🇸
1.) Underwest Donuts, in a car wash donut
Underwest Donuts is a midtown Manhattan doughnut joint that sells a variety of sweet flavours including maple waffle, espresso bean and coco-raspberry that are to die for and possibly one of the best donut spots in New York City.
They're also firm believers that no doughnut shall be eaten without a coffee (though, as a Brit, I gotta argue and say a tea is just great too), so make sure you order a pot to go too.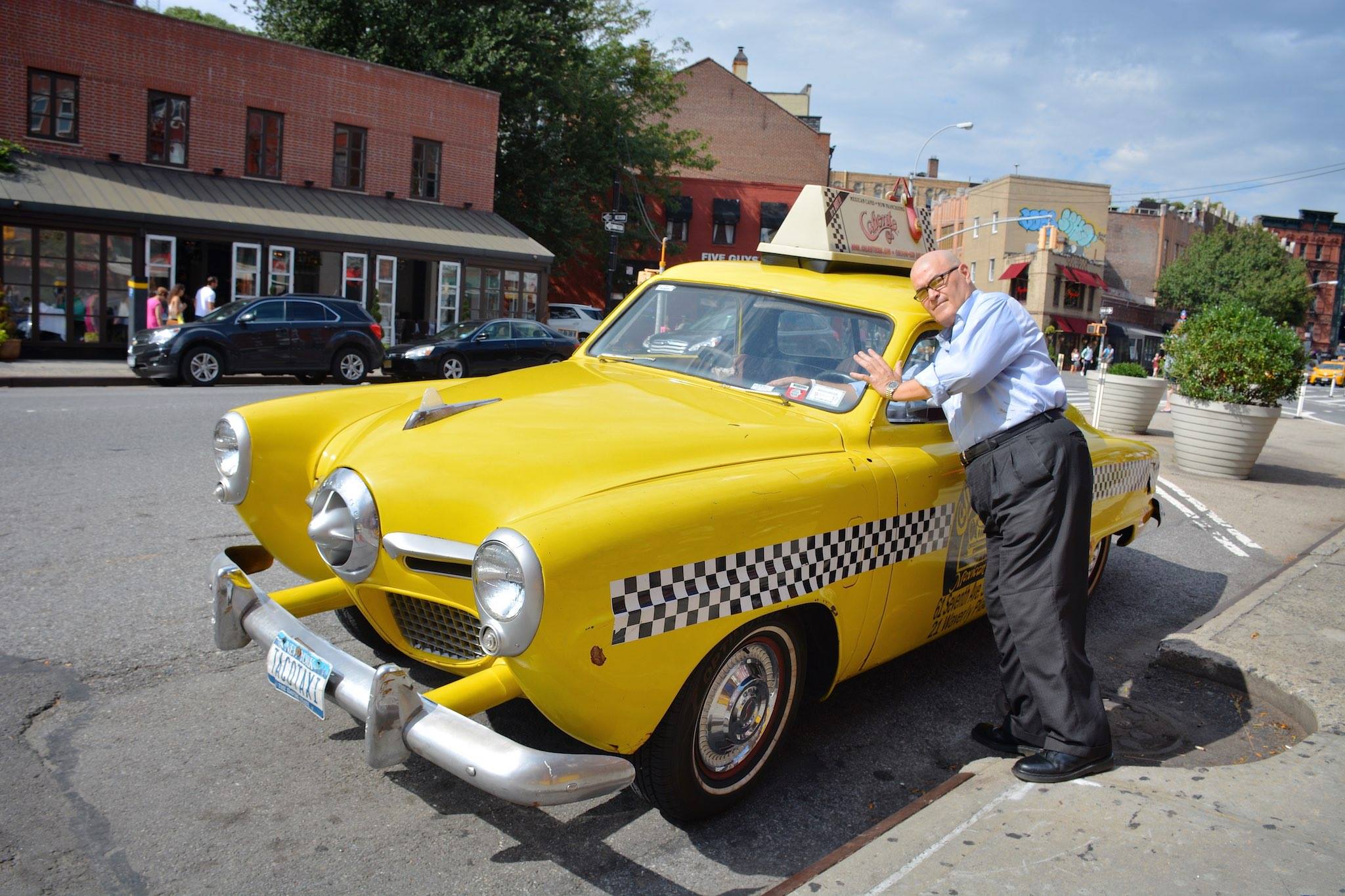 The funny thing about Underwest Donuts is that it's actually in a Car Wash in Hells Kitchen! Yup, you read that right – it's a local haunt that most New Yorkers love. This is the Google Map spot if you want to visit here.
Visiting NYC? Check out these free things to do
2.) The Doughnut Project: For the bone marrow donut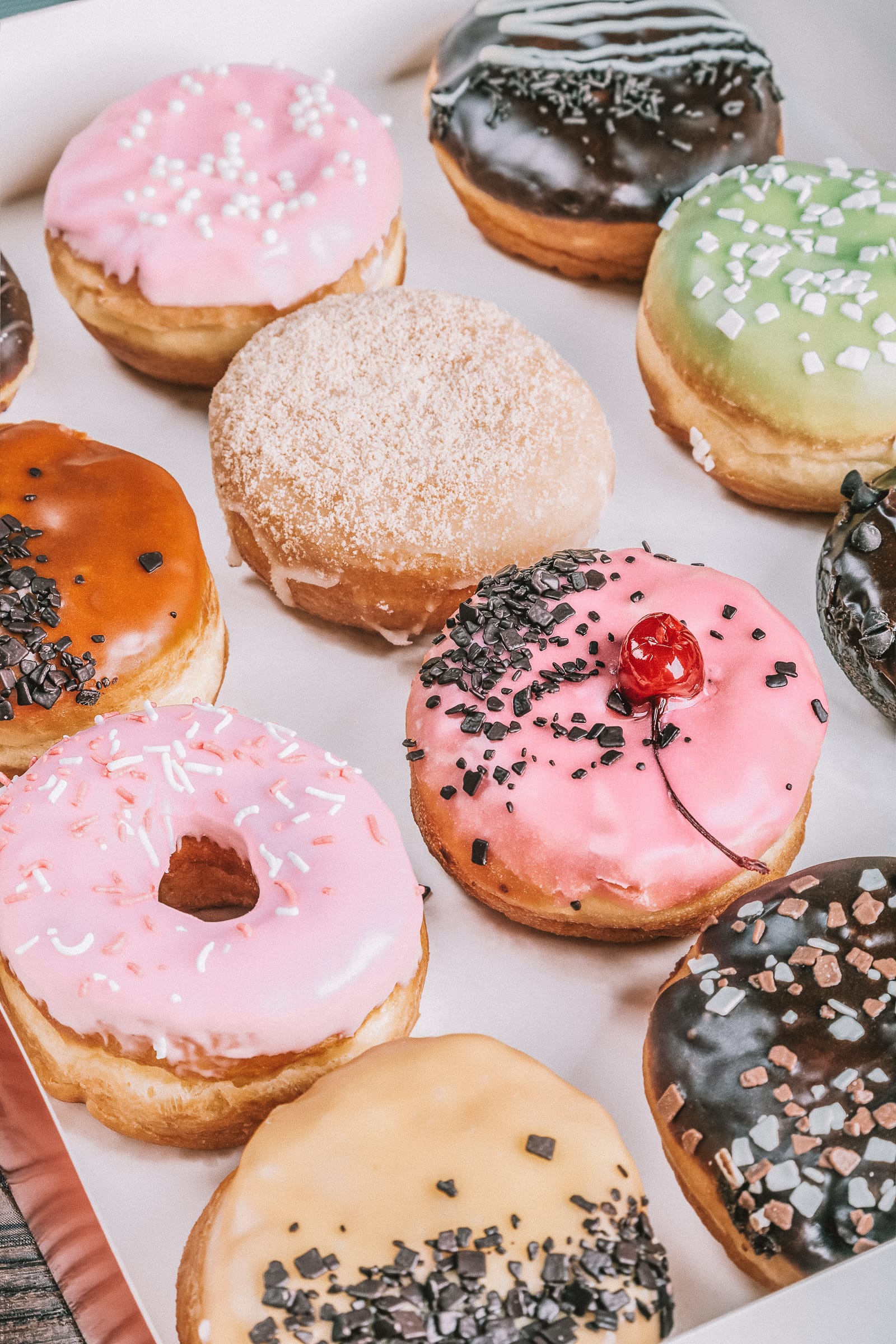 Based in the West Village, the Doughnut Project is a sinful place if you're a lover of sweet treats. I swear, every time I visited I wanna buy the whole spot – it smells so good too!
Make sure to try their 'bone marrow chocolate pastry cream' – it's a special they make only on a Saturday! Based at 10 Morton Street, they sell donuts until 6 pm or until they sell out.
Visiting NYC? See these secret spots in the city
3.) Dough: For the blood orange donut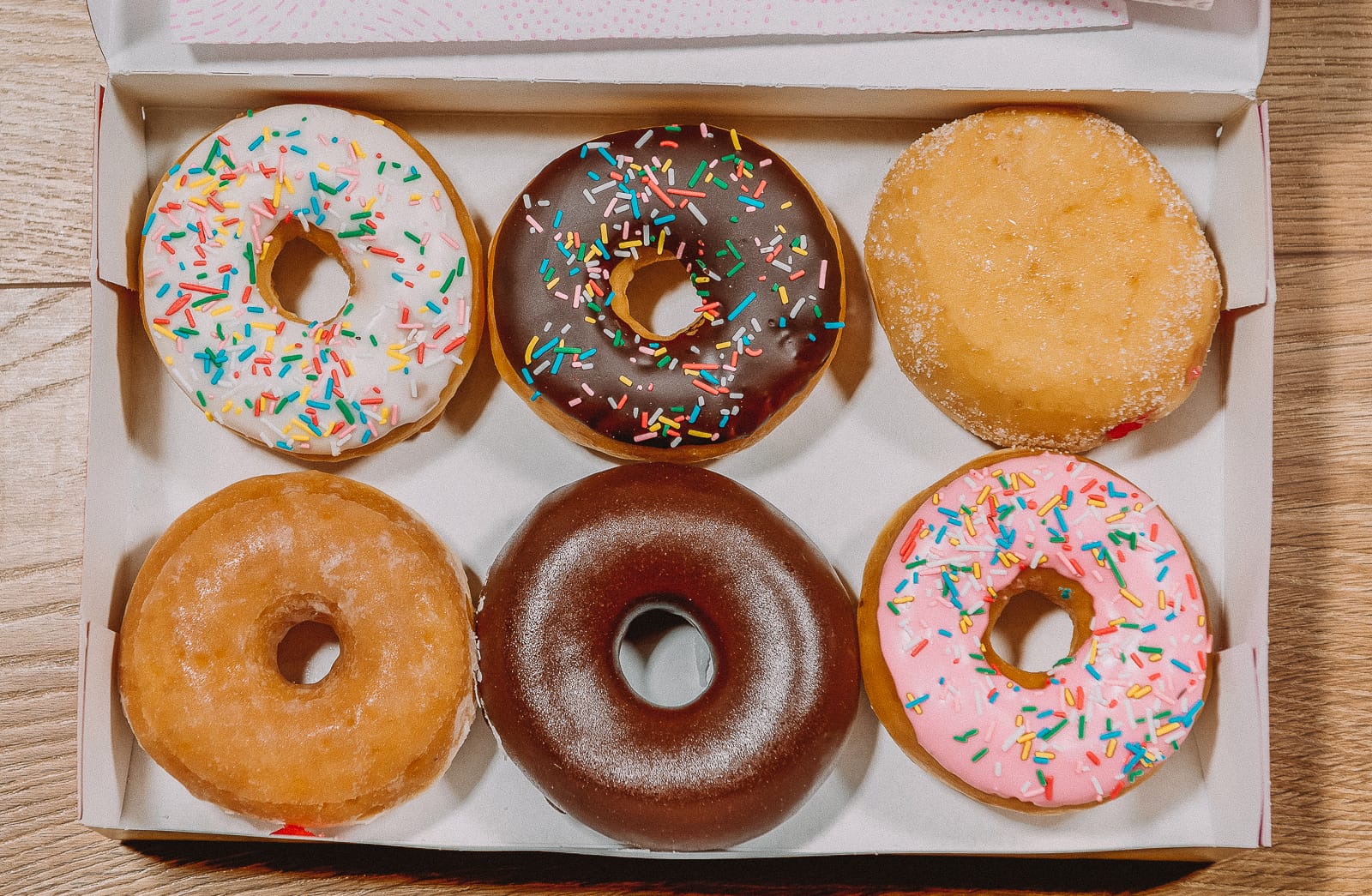 On the corner of 448 Lafayette Avenue, Brooklyn, sits one of the best spots for donuts in New York City (that's aptly named, Dough).
Don't expect any fancy flowers around the doors or pink parcelled buns, it's just not that place. What it is though is one heck of a good donut maker. I swear, their donuts should be illegal they're that good.
A top fav of mind has to be the cinnamon sugar or the blood orange donut. They're so yummy!
4.) Doughnut Plant: For the pistachio donut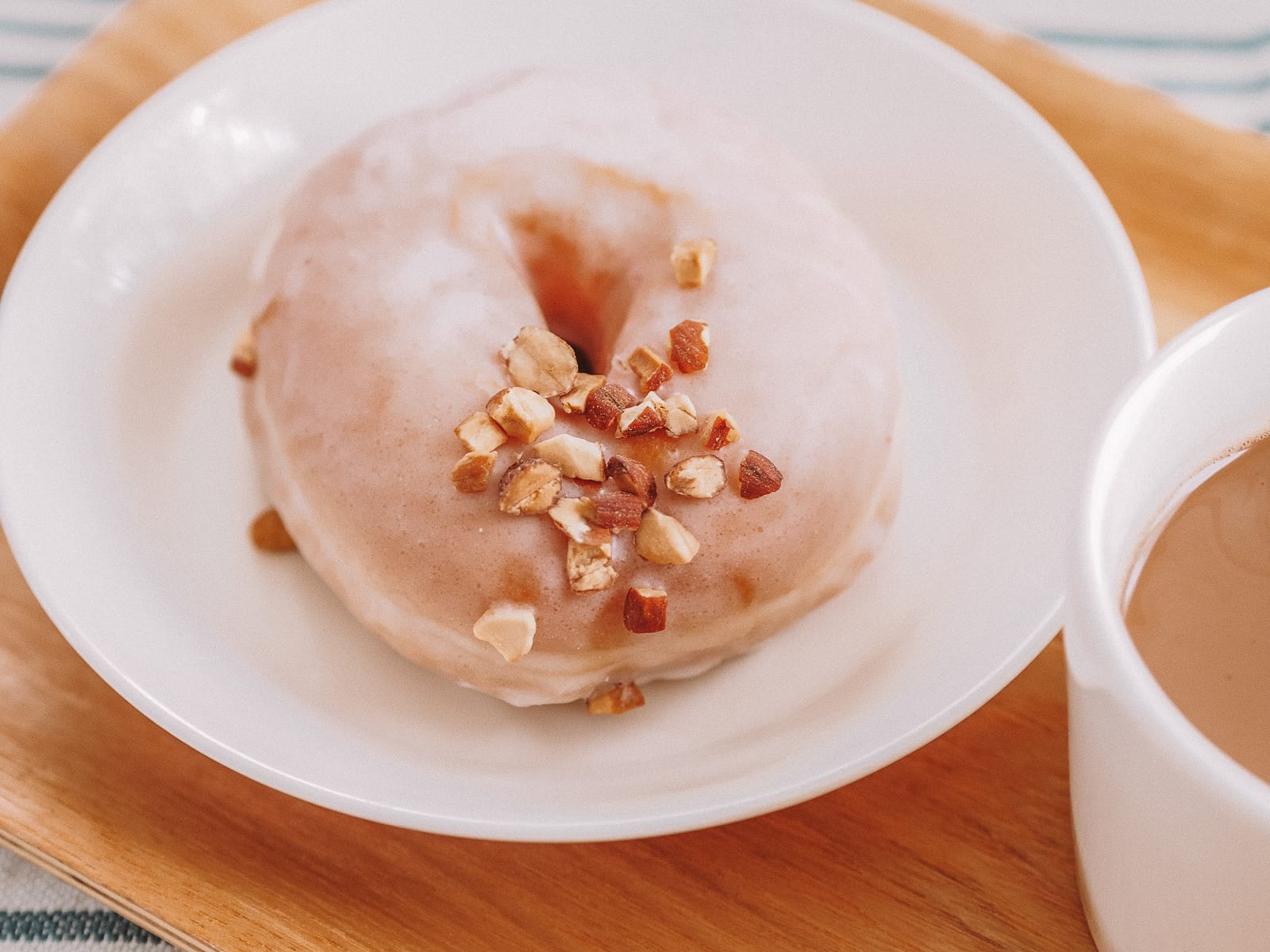 I mean, if a place is called Doughnut Planet, you expect some of the best donuts in New York City… and they definitely deliver on that!
Opened sometime in the 90's, Doughnut Planet is the type of donut spot that endeavours to use natural, organic and seasonal flavours whenever possible. Although there are a few spots dotted around New York City, one of my favourites has to be in East Side Manhattan.
Don't forget to try their pistachio donut. I swear you'll swoon when you bite into this one! 🤣
Visiting New York? Stay at the gorgeous, 1 Hotel Central Park
5.) The Donut Pub: For the red velvet donut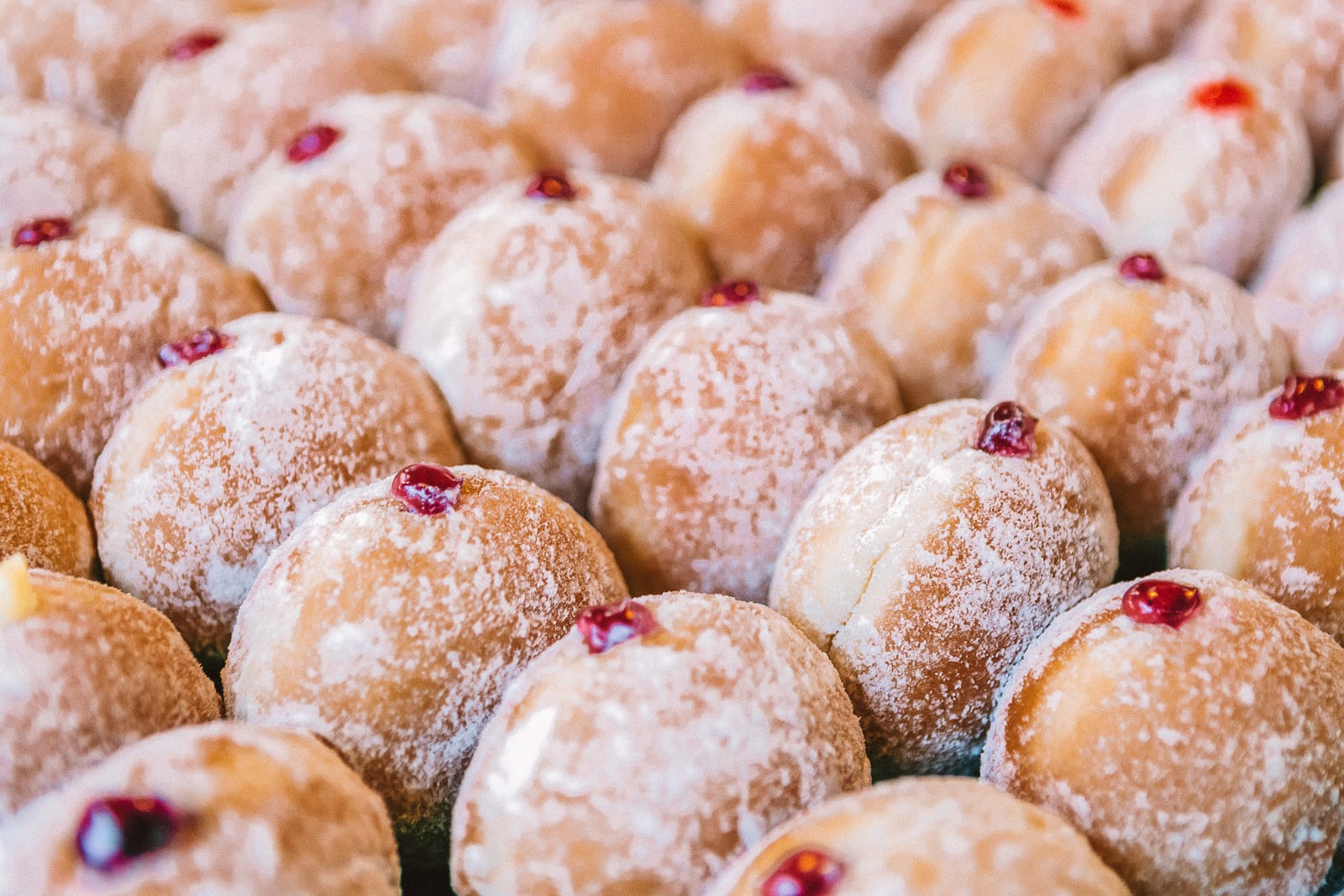 Yeah, so in London, we have a local pub right? Well, New York has its own version called the Donut Pub and it's glorious! Like… that's the best term to describe this spot. GLORIOUS.
Not only do they make the fluffiest red velvet donuts, jelly donuts and they also have these amazing honey-dipped doughnuts with coconut sprinkles.
Best of all, the Donut Pub sits right by the Rubin Museum of Art in central Manhattan. So once you're done with all that art, pop right in!
6.) Dun-Well doughnuts: For the tea donut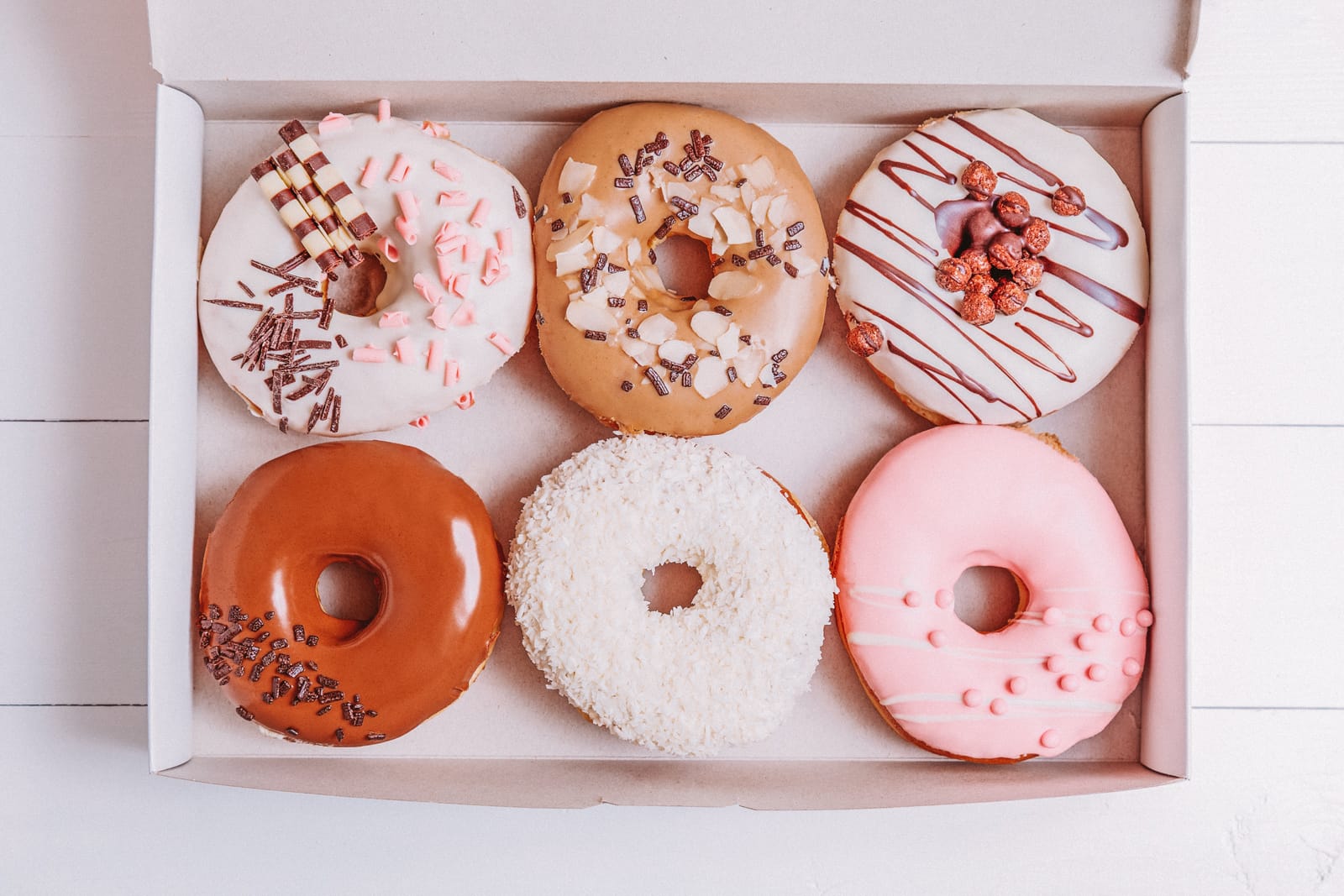 Dun-well doughnuts began trading in Brooklyn and have now nosed its way into central Manhattan thanks to those Manhattanites gorging all that fried dough!
Visit either their East Williamsburg or Lower Manhattan Branch – with their addresses, here. Make sure to try their early grey tea donut. Sooooo good!
7.) Leske's Bakery: For the glazed ring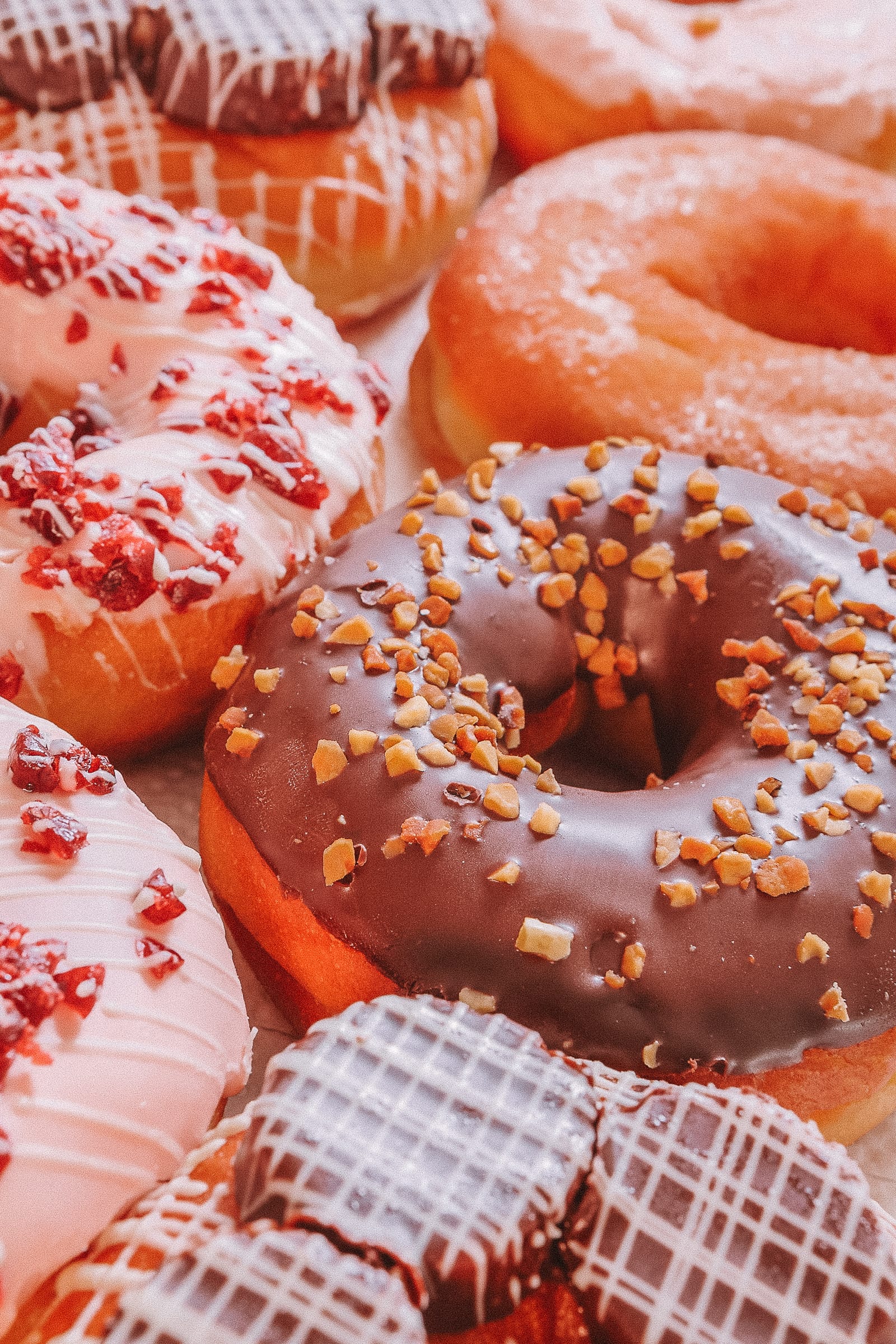 Let's be clear, Leske's isn't monogamous to donuts! He's a proper sweet gigalo that makes loads of sweet treats! 🤣
Perched at 5th Avenue and 77th street this little bakery is well worth a visit. It's really informal and a proper 'grab and go' spot but they make some yummy glazed donuts.
Visiting NYC? See these secret spots in the city
8.) Daily Provisions: For the cruller
If ya love a good donut, then you've got to lay your hands on a cruller, which is just a twisted doughnut that also sometimes contains delicious flaky pastry. Either way, they're freaking addictive and definitely one of the best donuts in New York City.
Thankfully the guys down at Daily Provisions whip up a mean sugar coated cruller, so mean that you've got to beat the crowds to secure one. They go really fast!
Daily provisions is situated in Manhattan, just off Union Square. You can see this on Google Maps, here.
Feeling hungry? Check out these top food spots in NYC
9 Incredible Secret Spots You Have To Visit In New York City
---
---