Barcelona is an easy favourite city for most travellers visiting Spain. Some would even go as far as saying it's one of their favourite cities in the world and given how beautiful the city is, it's easy to understand why. We recently booked another trip to Barcelona as a group and I almost immediately after went into planning mode and started to collate the list of all the sights to see in Barcelona to share with our merry bunch of travellers who'll be heading off to Barcelona soon. (Boy have I missed Spain!)
Of course, it almost goes without saying that I had to share this list of the sights you need to see in Barcelona with you too! 🙂 So here it is –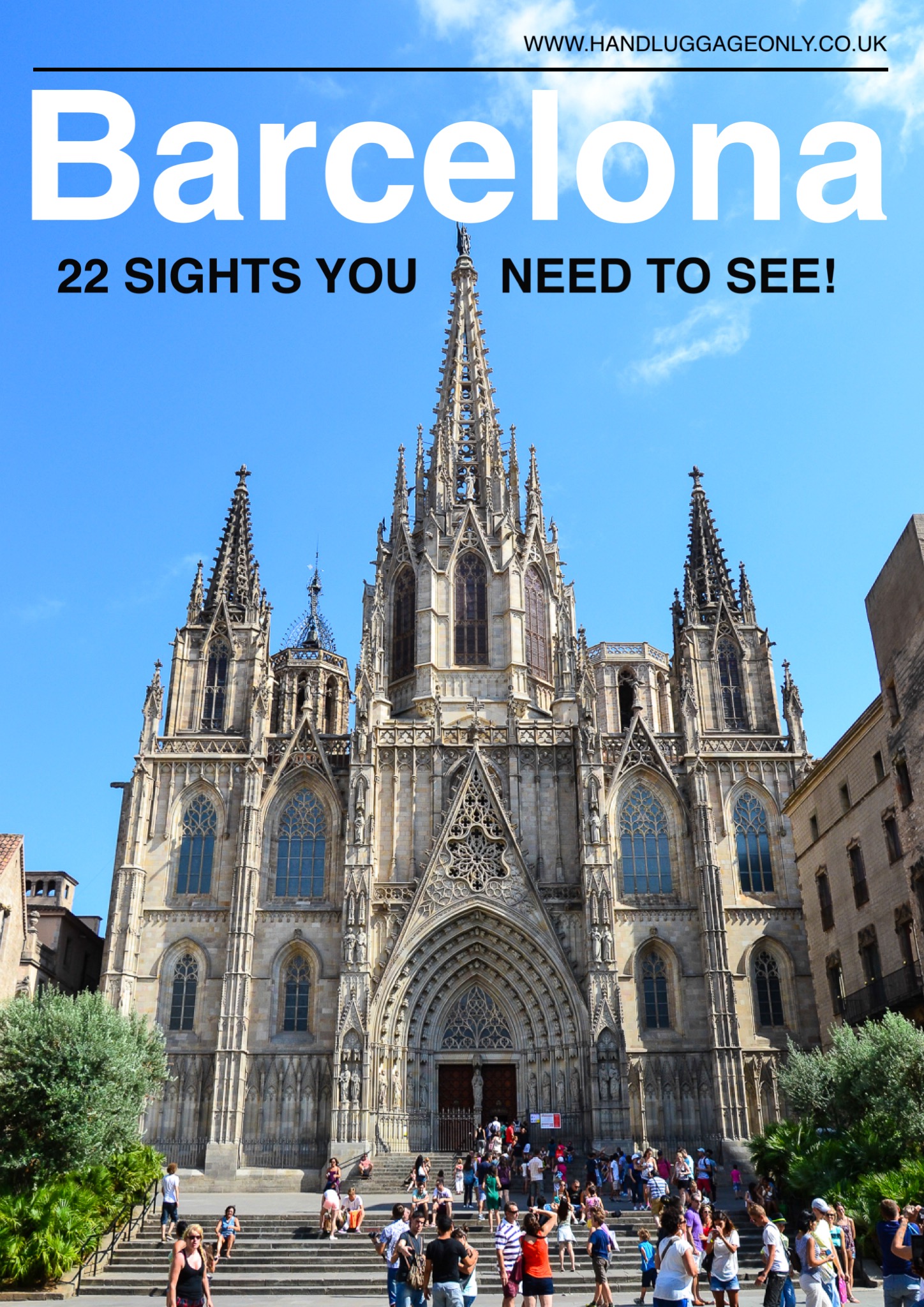 ---
1.)
Sagrada Família:
By far one of the most popular landmarks in Barcelona, this famously unfinished cathedral is one of the most unique buildings in the world – particular so as it's one of the only buildings that has a foot both in the past and the future. The past – future connection allows makes it possible to both appreciate it's old history and anticipate it's future glory.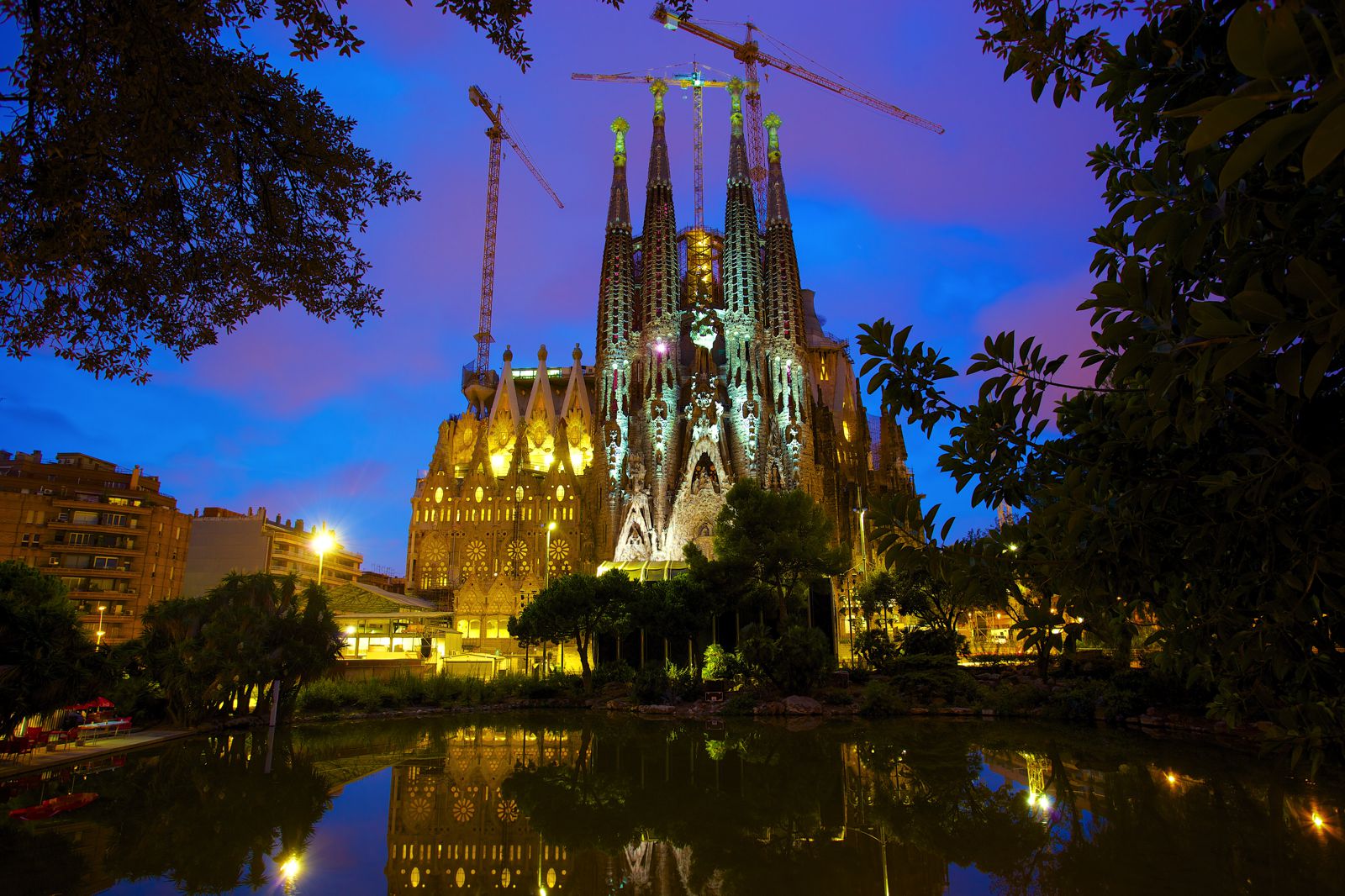 ---
2.)
Barcelona Cathedral:
Whenever the more generic title "Barcelona Cathedral" is referred to, people's mind's go to Sagrada Família (which in fact is not a cathedral) and this cathedral fully titled "The Cathedral of the Holy Cross and Saint Eulalia" is actually much older and more establish than Sagrada Família. Dating as far back as the 13th century, this Cathedral is steeped in rich history and is one of the most impressive sites to see in Barcelona.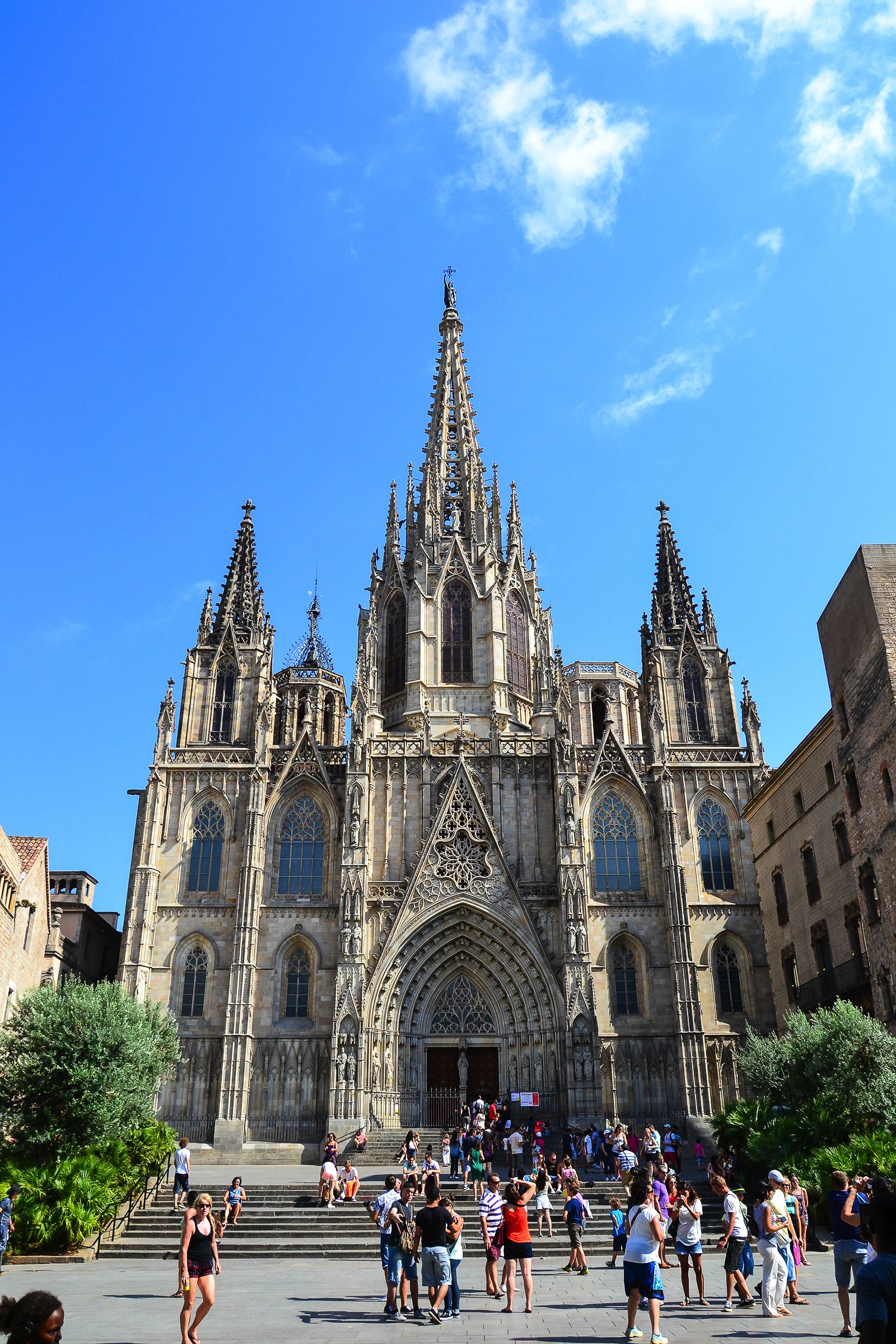 ---
3.)
Montserrat:
This isn't the easiest of the sights to get to but is definitely worth going out of your way to see. Montserrat is one of the more natural landmarks located near Barcelona that should be on every traveller's Barcelona sight seeing itinerary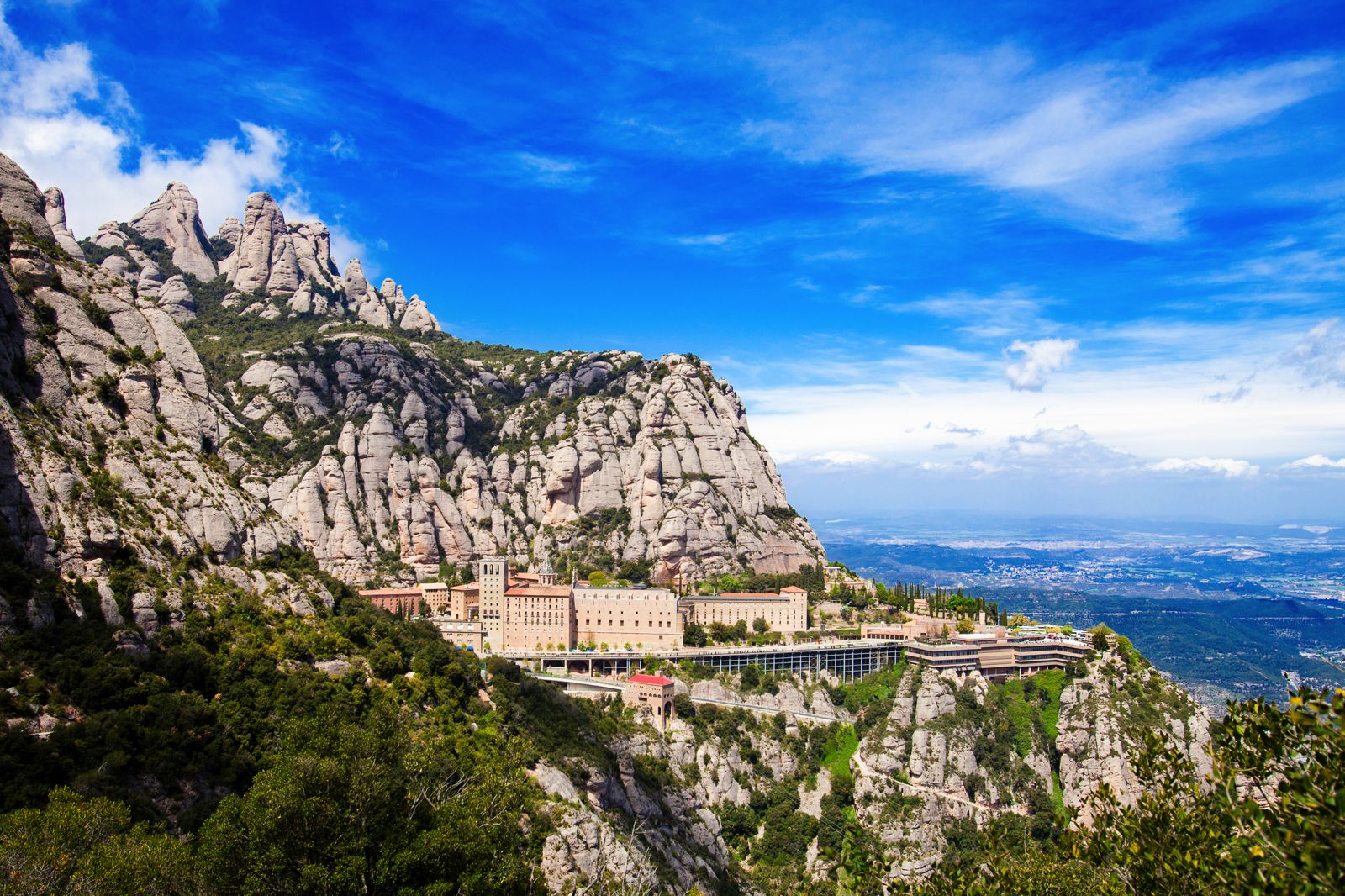 ---
4.)
Park Güell:
Another one for the photographer's out there, this public park in Barcelona boasts amazing views and vivid colours that have now come to be symbolic of a trip to Barcelona. The view from the park is also worth the trip here!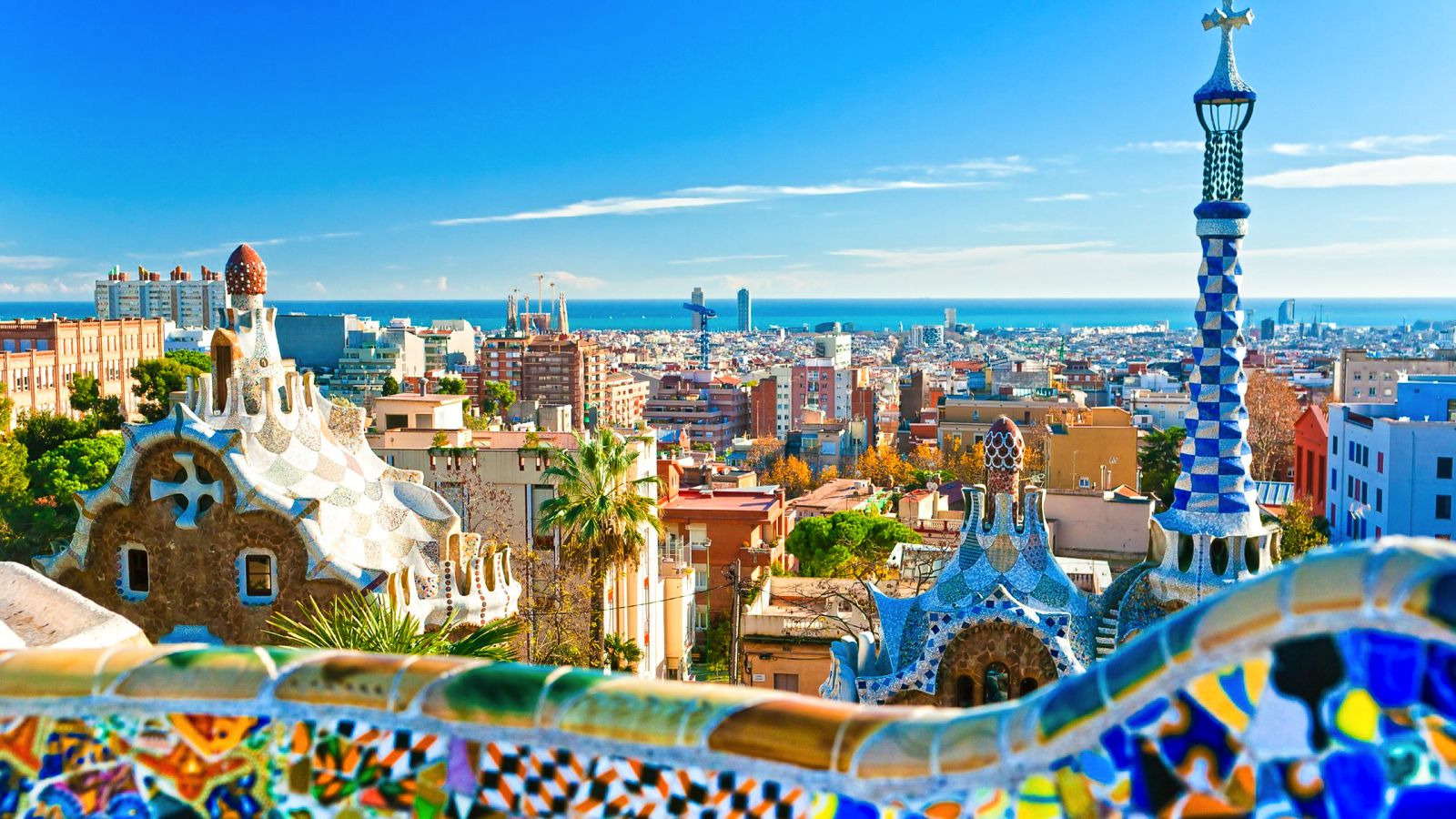 ---
5.)
Palau Güell:
This mansion was built by Gaudi for wealthy businessman Eusebi Güell and although this building is not instantly recognisable as a work by Gaudi, it's sheer detail and history make it a must visit.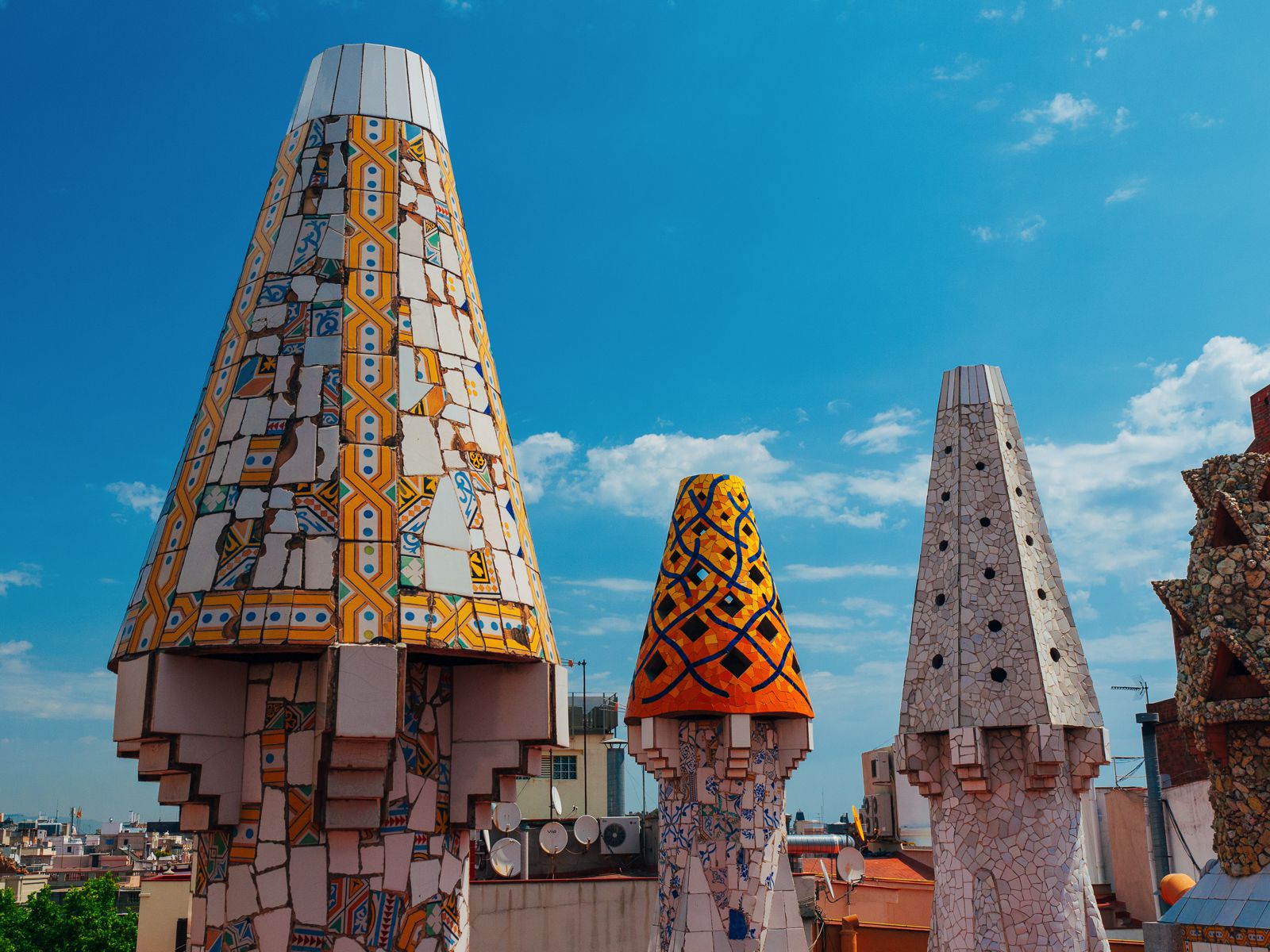 ---
6.)
Arc de Triomf:
There are lots of these Triumphal arches dotted in cities across Europe and Barcelona's version is most definitely worth a visit.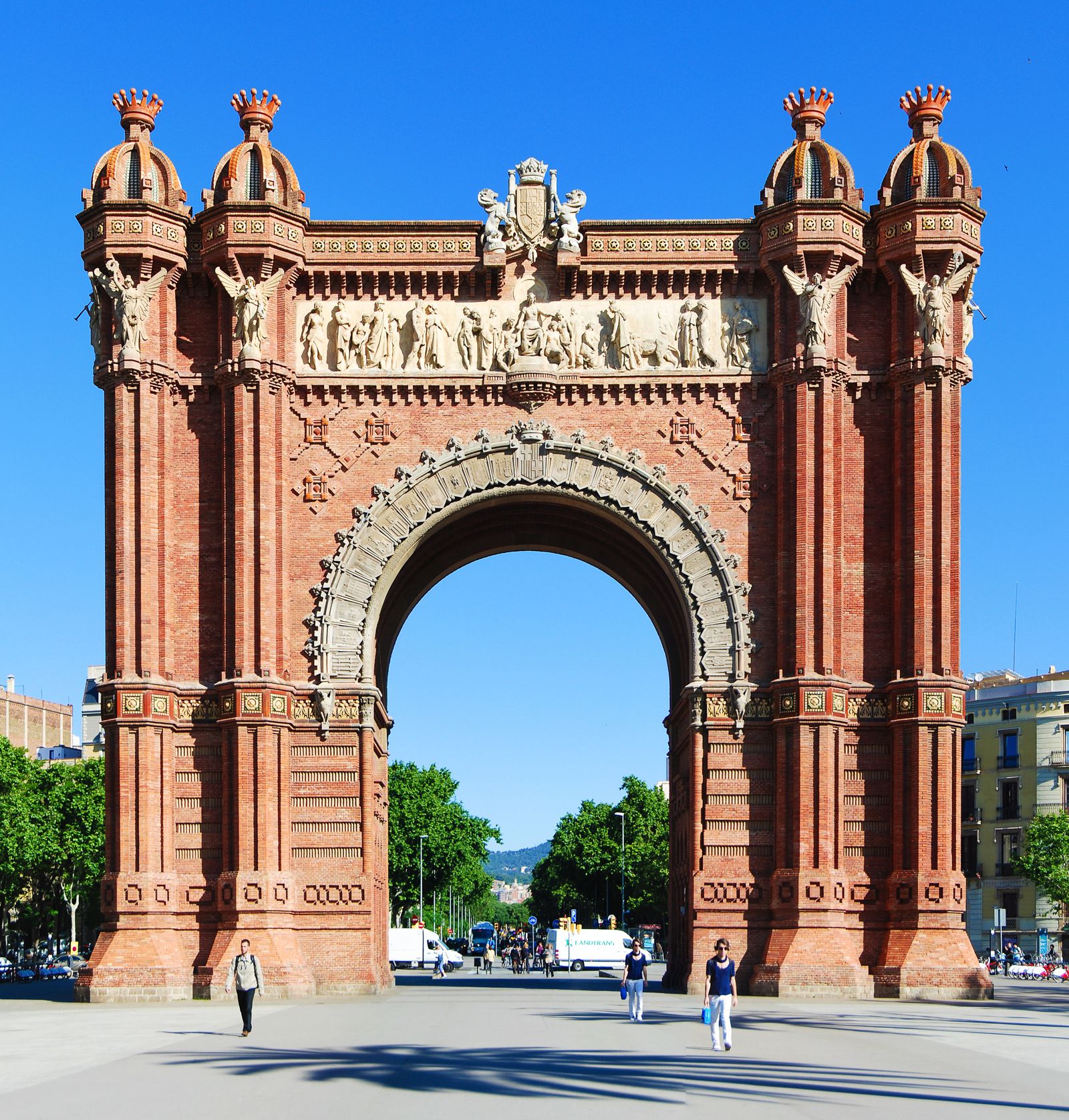 ---
7.)
Casa Milà:
Also know as La Pedrera, this building was designed by Gaudi in the early 1900s and is a prime example of not just Gaudi's famed work but of prime modernist architecture.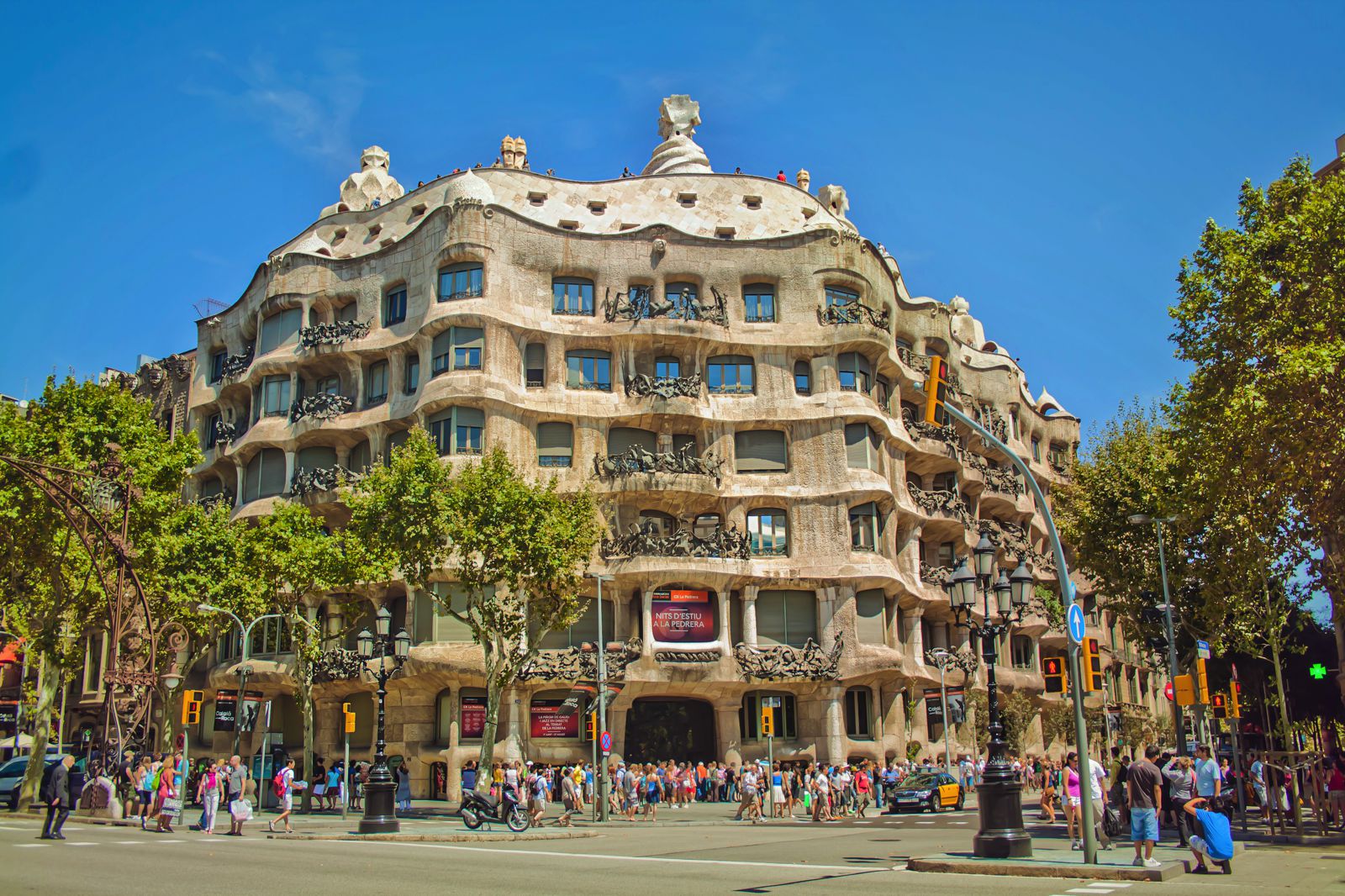 ---
8.)
Gothic Quarter:
This is the old city centre of Barcelona and a good one for getting lost in it's labyrinthine streets. It's closed to regular traffic so you can wander around relaxed and rather aimlessly here and get a sense of Barcelona's long and vibrant history.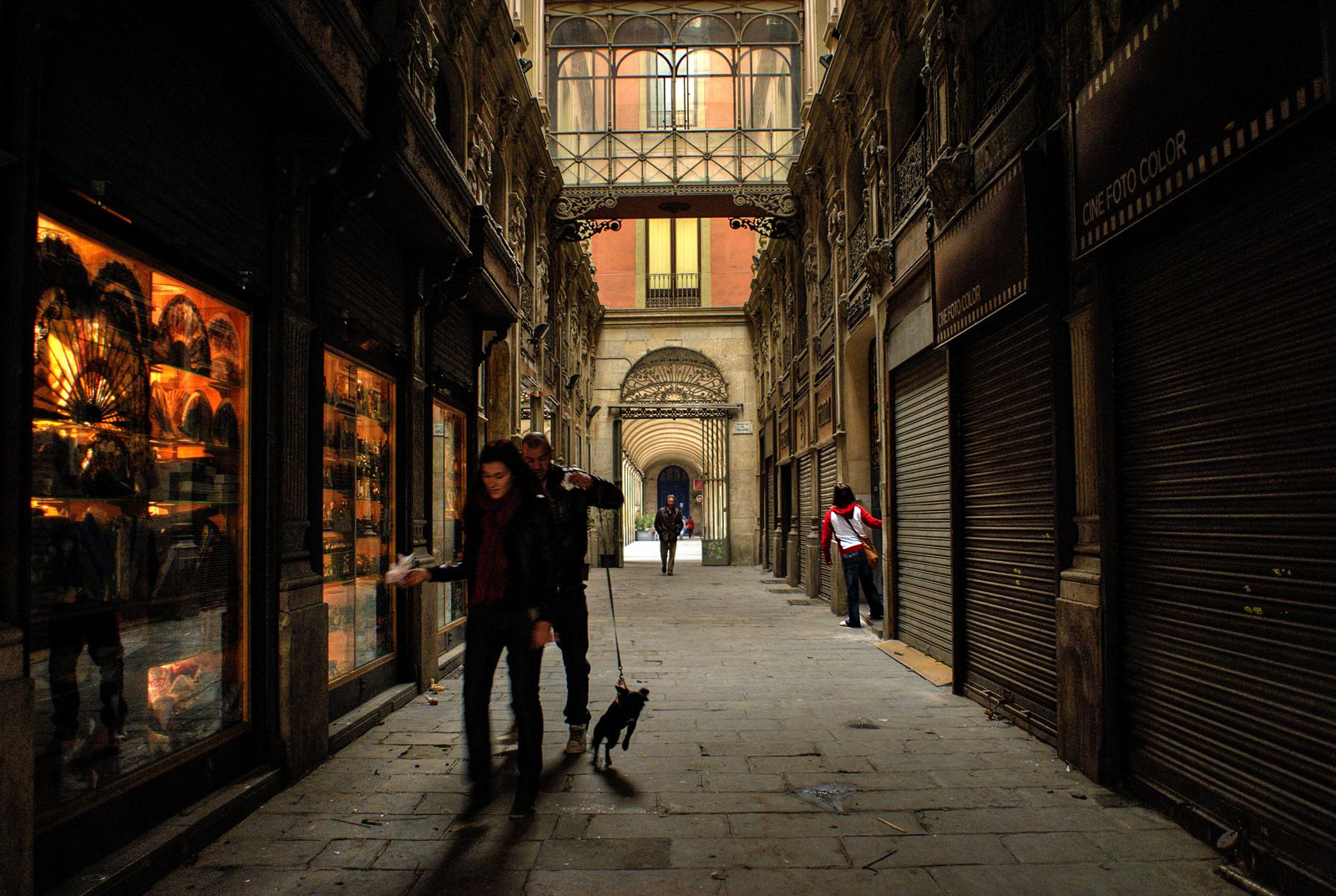 ---
9.)
Parc de la Ciutadella:
AT one point, this park used to be the only green space in Barcelona, this isn't the case anymore but an afternoon spent wandering the grounds of this park is guaranteed to be time well spent!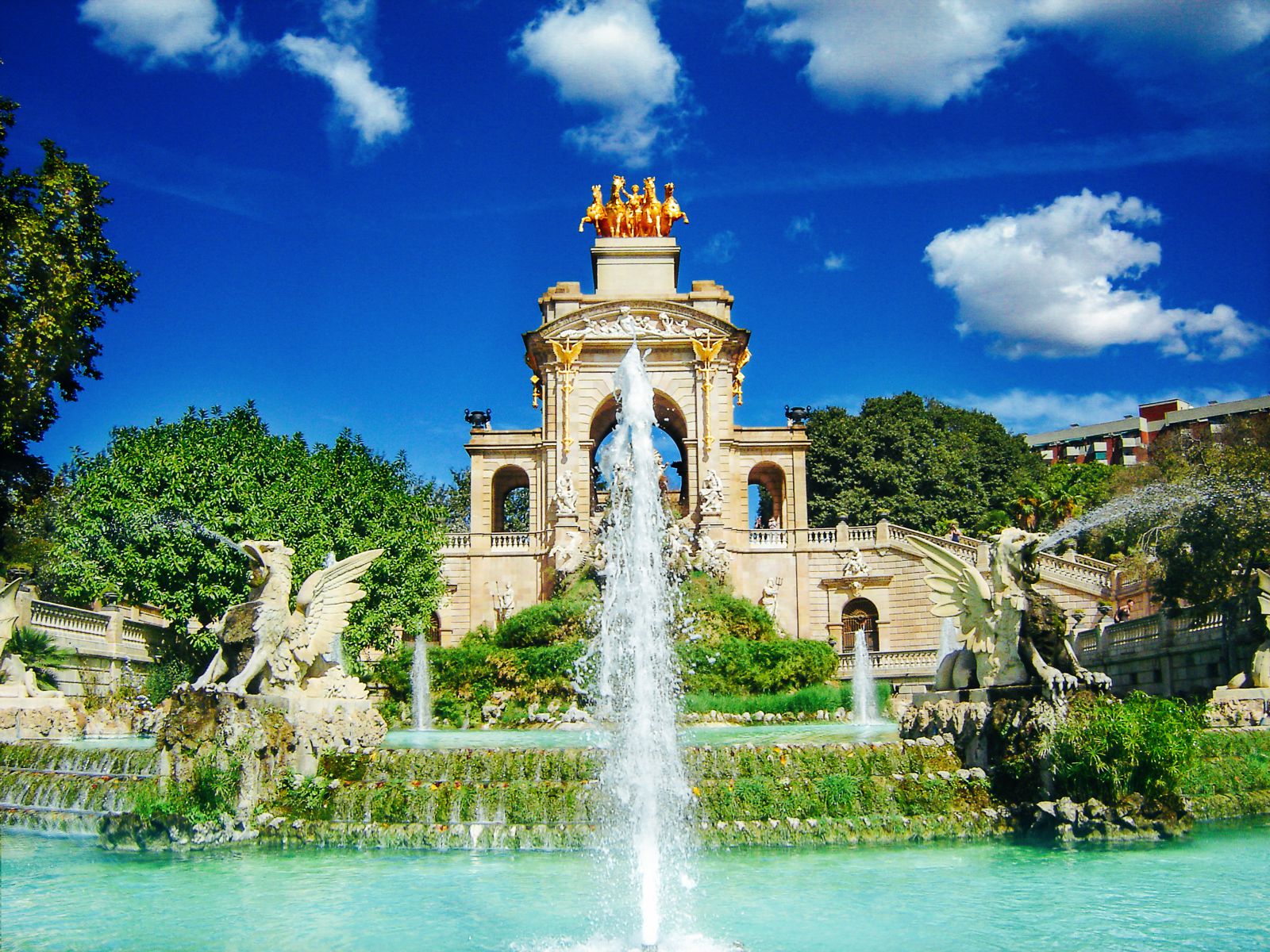 ---
10.)
Magic Fountain of Montjuïc:
Okay this is a bit more of an indulgent sight and one to see at night but the technicolour fountains make for such fantastic photos and quite frankly are bound to light up your evening (pun intended)! 🙂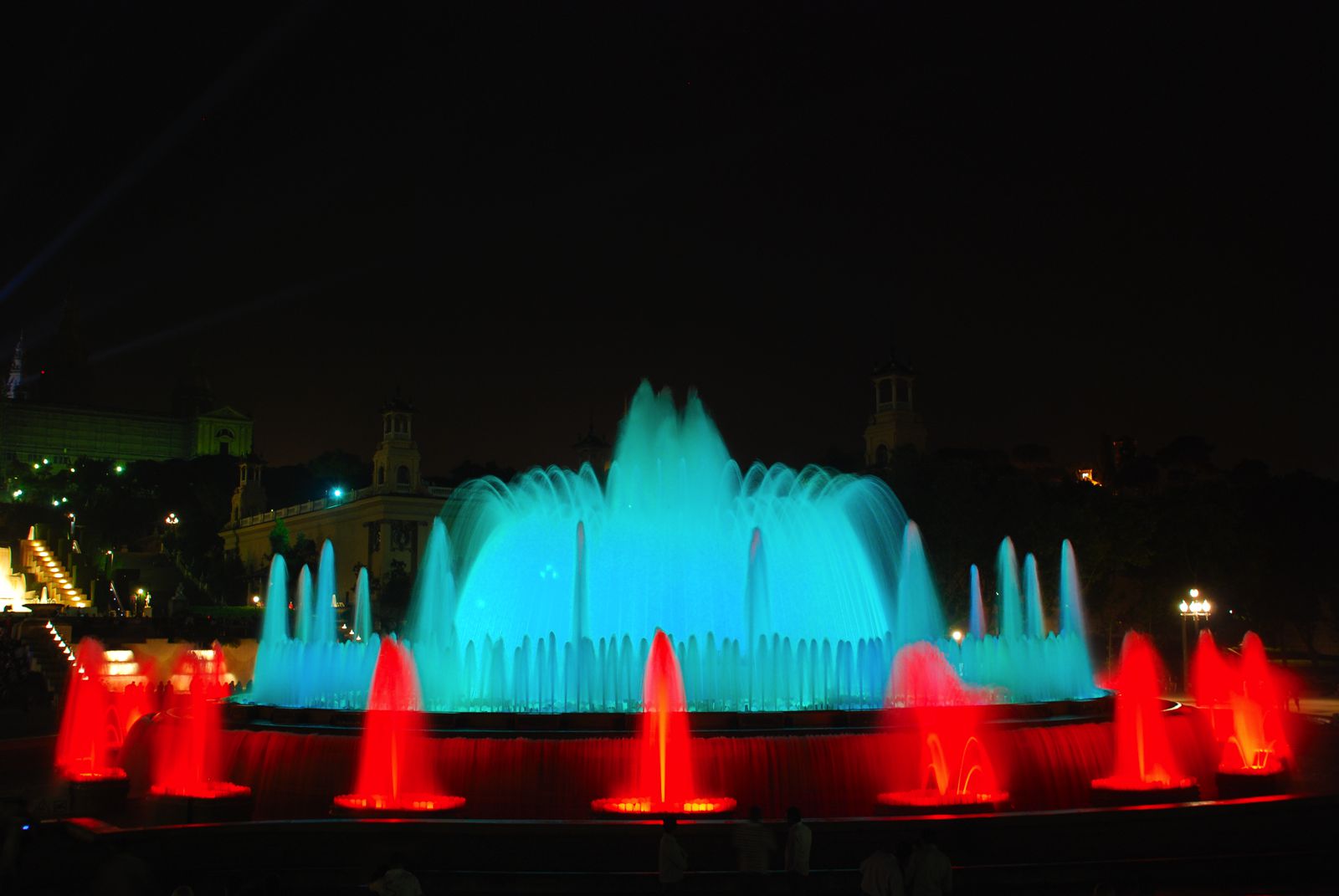 ---
11.)
Poble Espanyol:
This is an architectural museum and is located a mere stone's throw away from the Magic Fountain of Montjuïc. This museum is perhaps one of the most interesting places you'll get to visit in Barcelona as you walk through 117 buildings from the 15 autonomous regions of Spain. It's the best kind of history lesson available!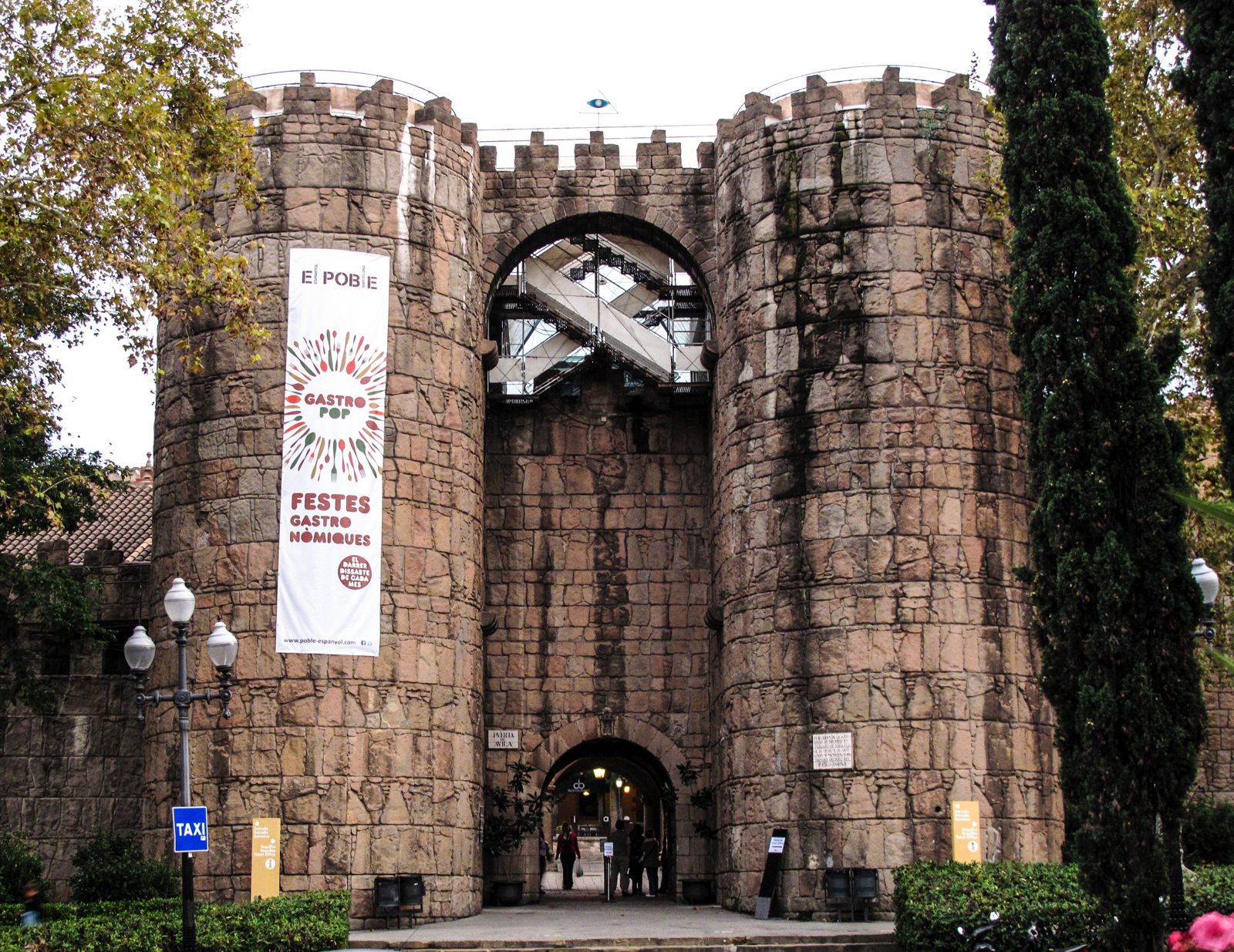 ---
12.)
Parc del Laberint d'Horta:
One of the oldest gardens in Barcelona, if there ever was a place to wander around and get lost in, this is it!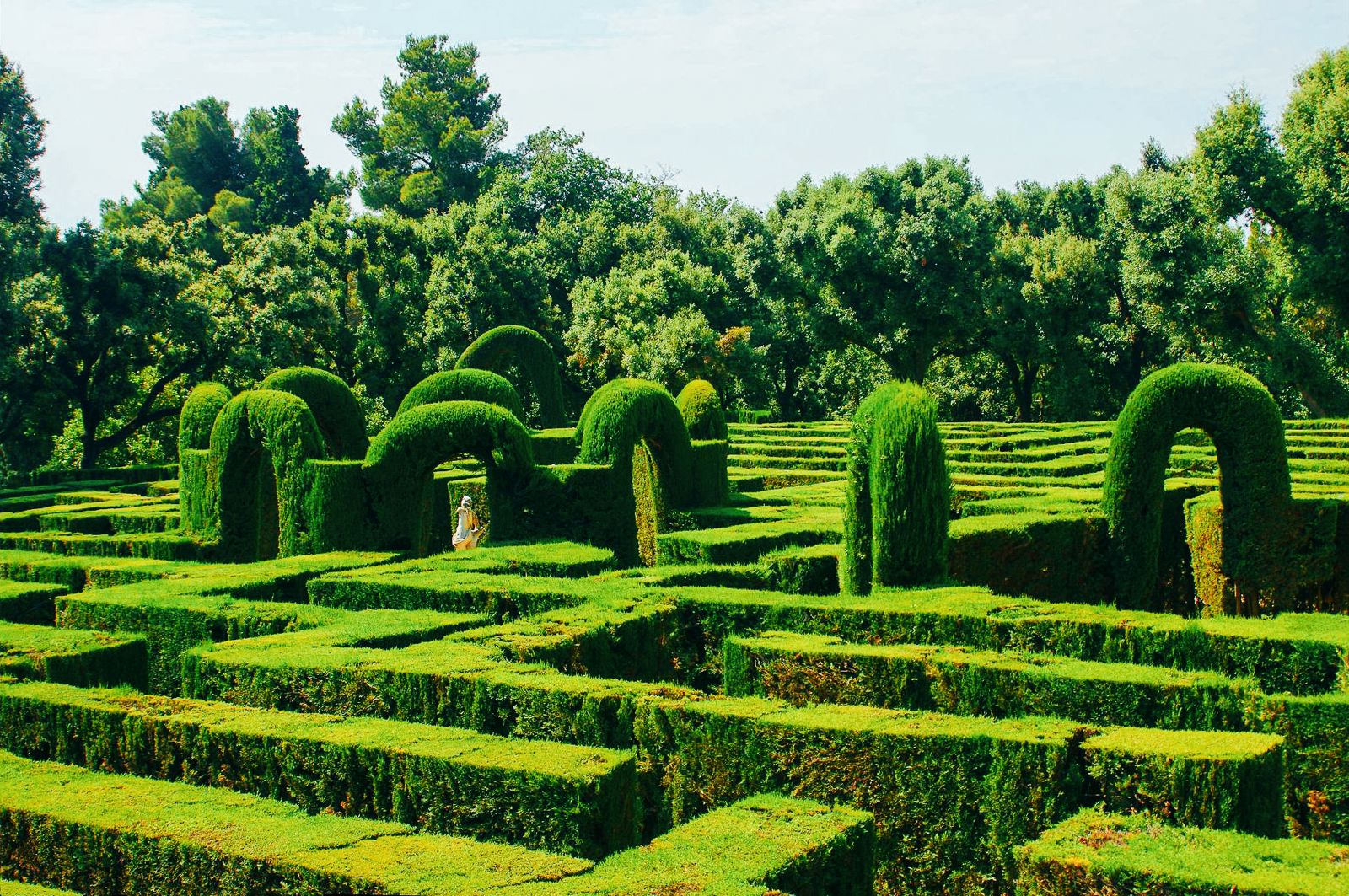 ---
13.)
Santa Maria del Mar:
Another stunning Gothic church the Santa Maria del Mar is also one of the older buildings in Barcelona dating as far back as the 14th century.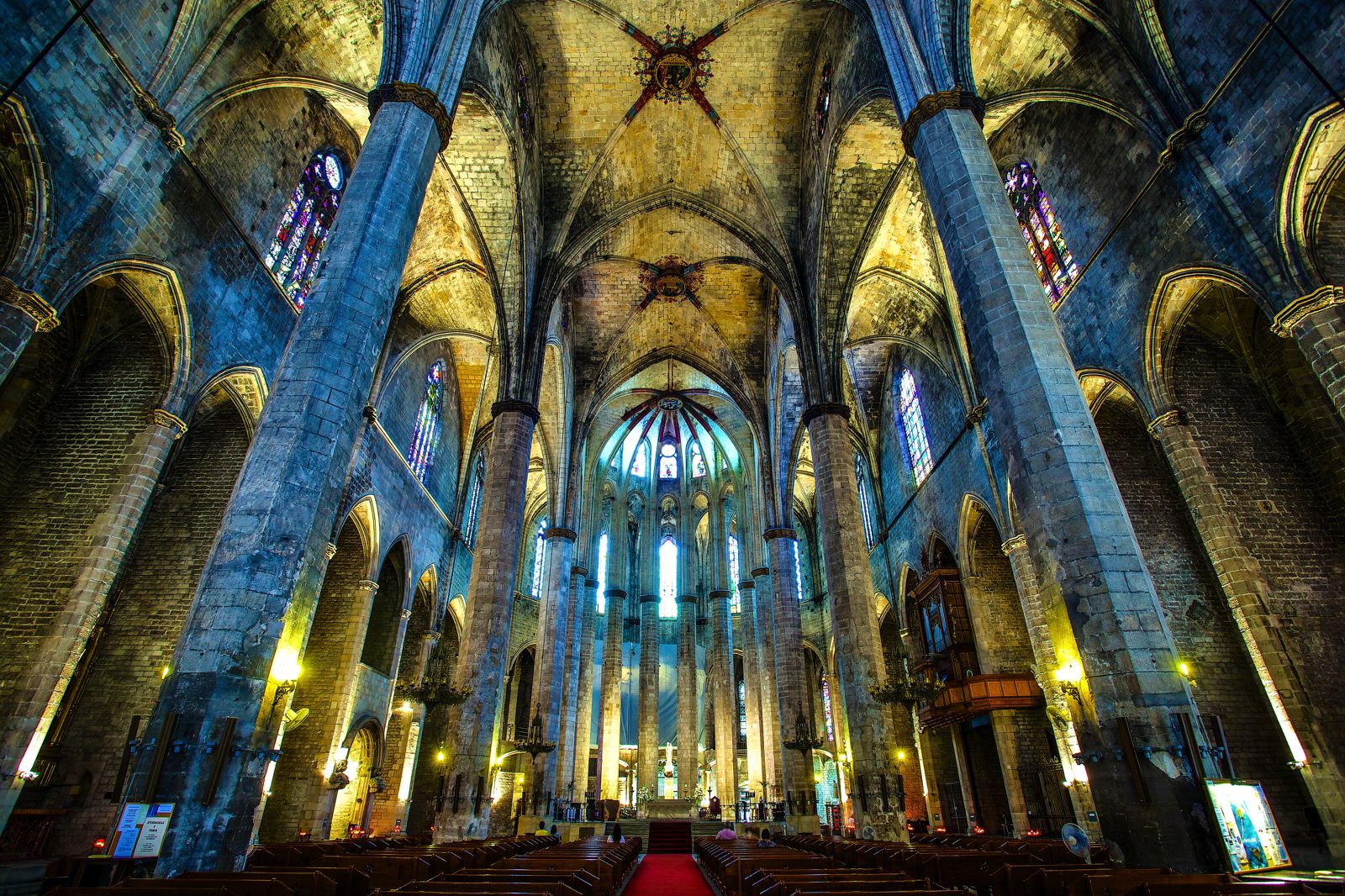 ---
14.)
Gaudi House Museum:
Visit the home of Gaudi!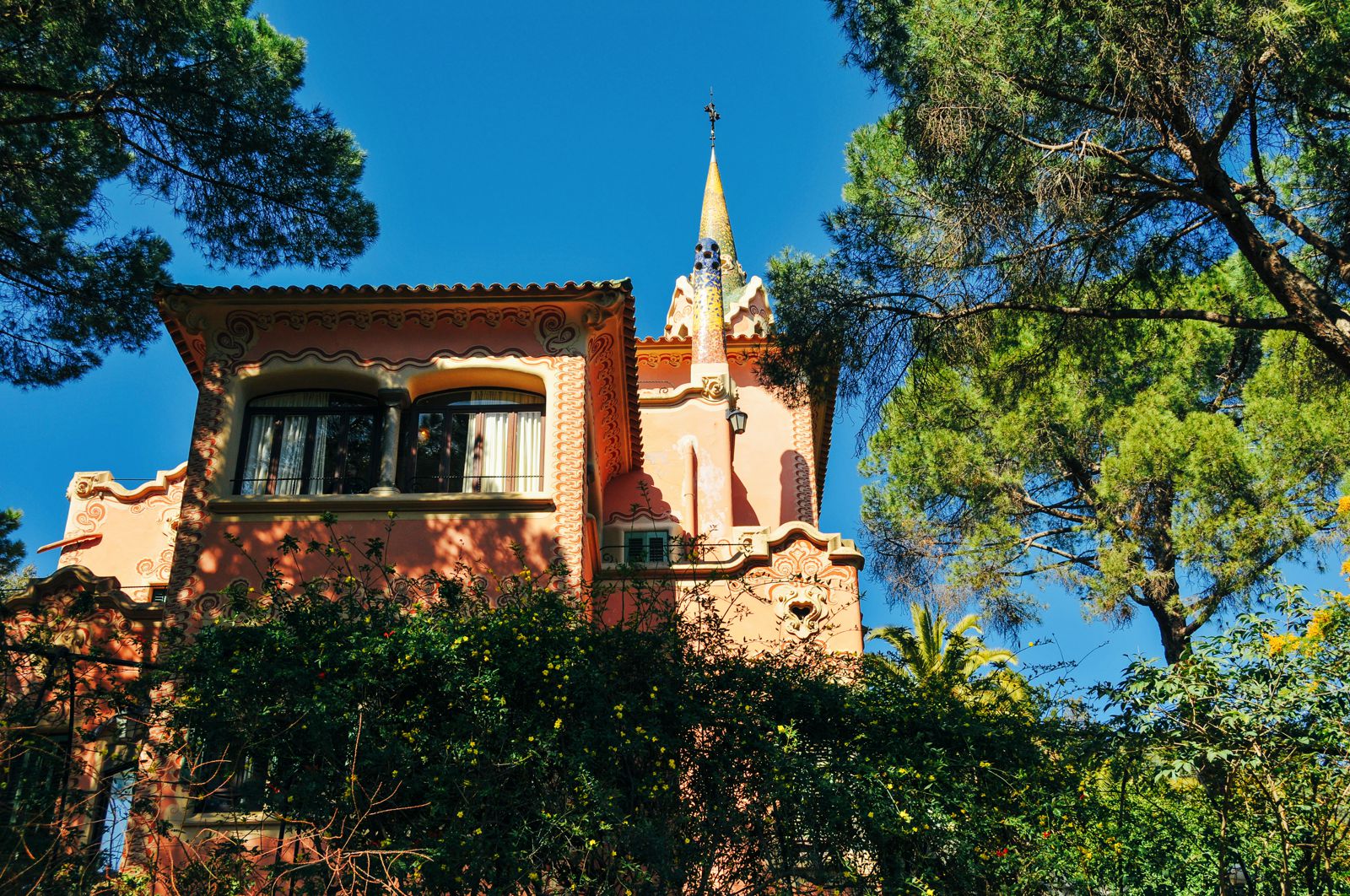 ---
15.)
Sagrat Cor:
This church takes some effort to get to as it's located on the summit of Mount Tibidabo in Barcelona but once you arrive at it, you'll be rewarded with not just an impressive sight that's a must see in Barcelona but also with a fantastic vantage viewing point of the city!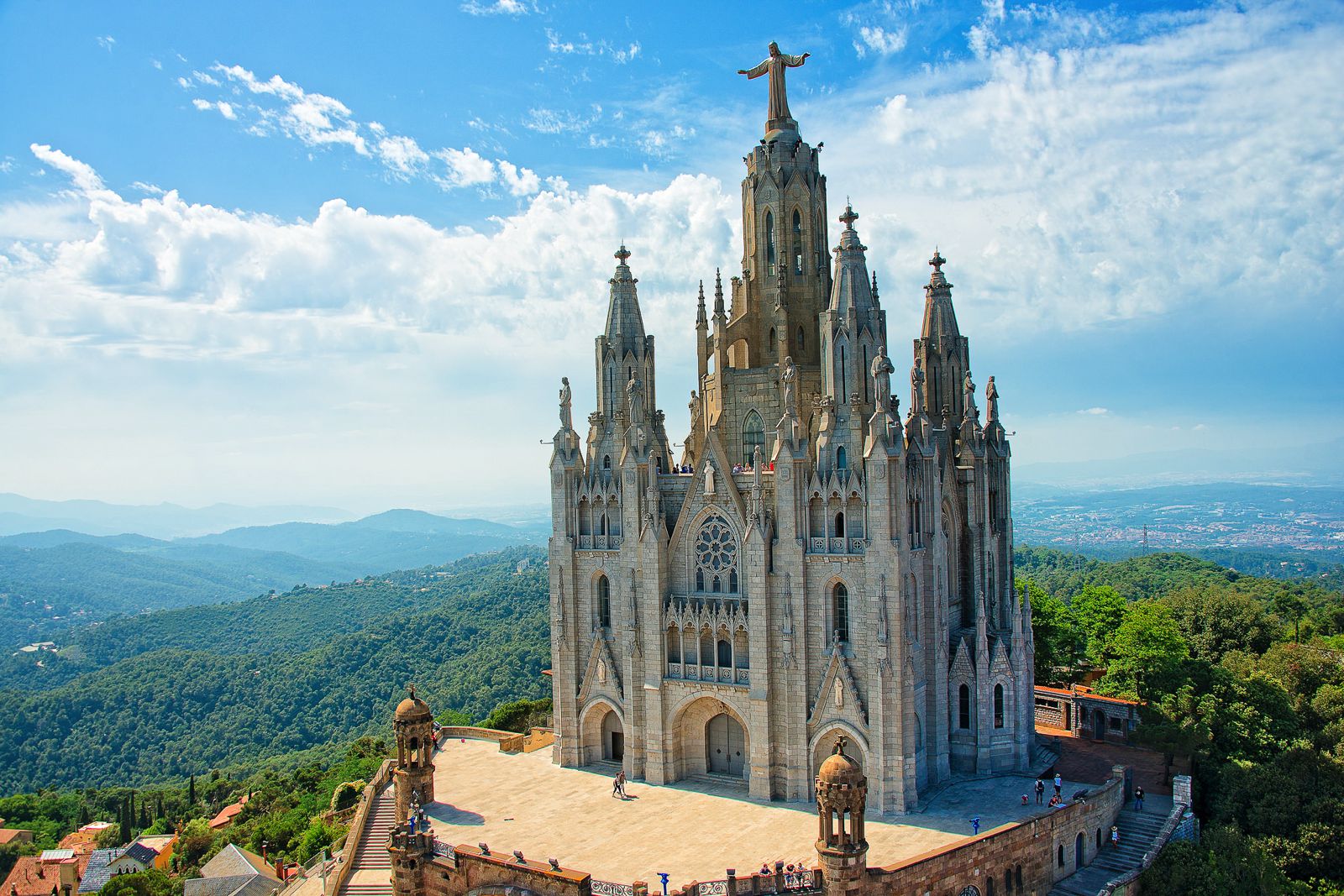 ---
16.)
Santa Maria del Pi:
A gothic church in the Gothic district of Barcelona, Santa Maria del Pi is not necessarily the largest of the churches in Barcelona but by no means less significant and should definitely be an addition to your sight seeing itinerary in Barcelona.
---
17.)
Monastery of Pedralbes:
This is a gothic monastery turned museum is definitely of note for it's part in the history the royal family in Barcelona at the time and is with a visit.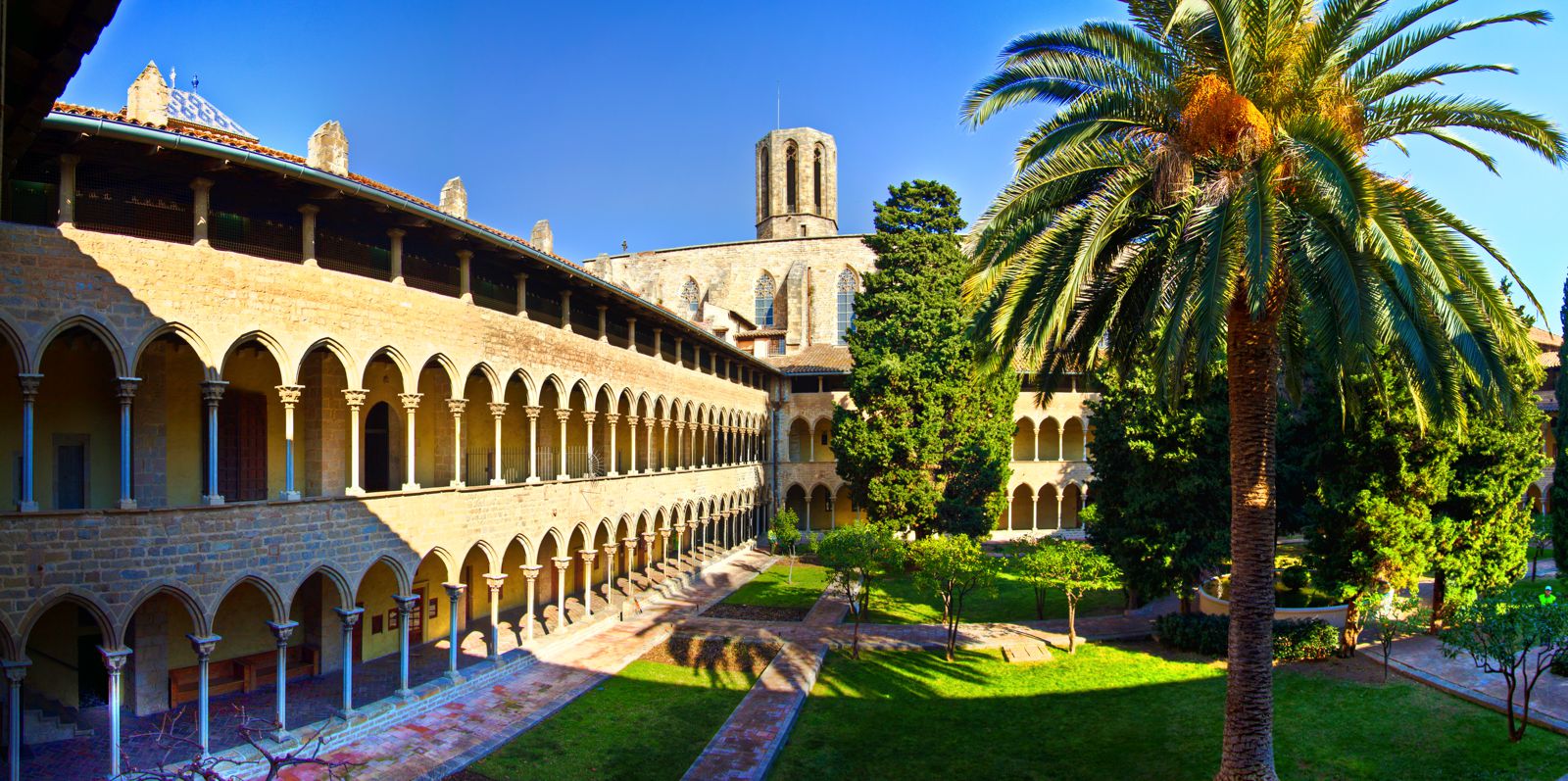 ---
18.)
Casa Amatller:
This building (in the centre) is of particular significant as it is a prime example of the Modernisme style of architecture in Barcelona and is regarded as one of the most important modernist buildings in the city.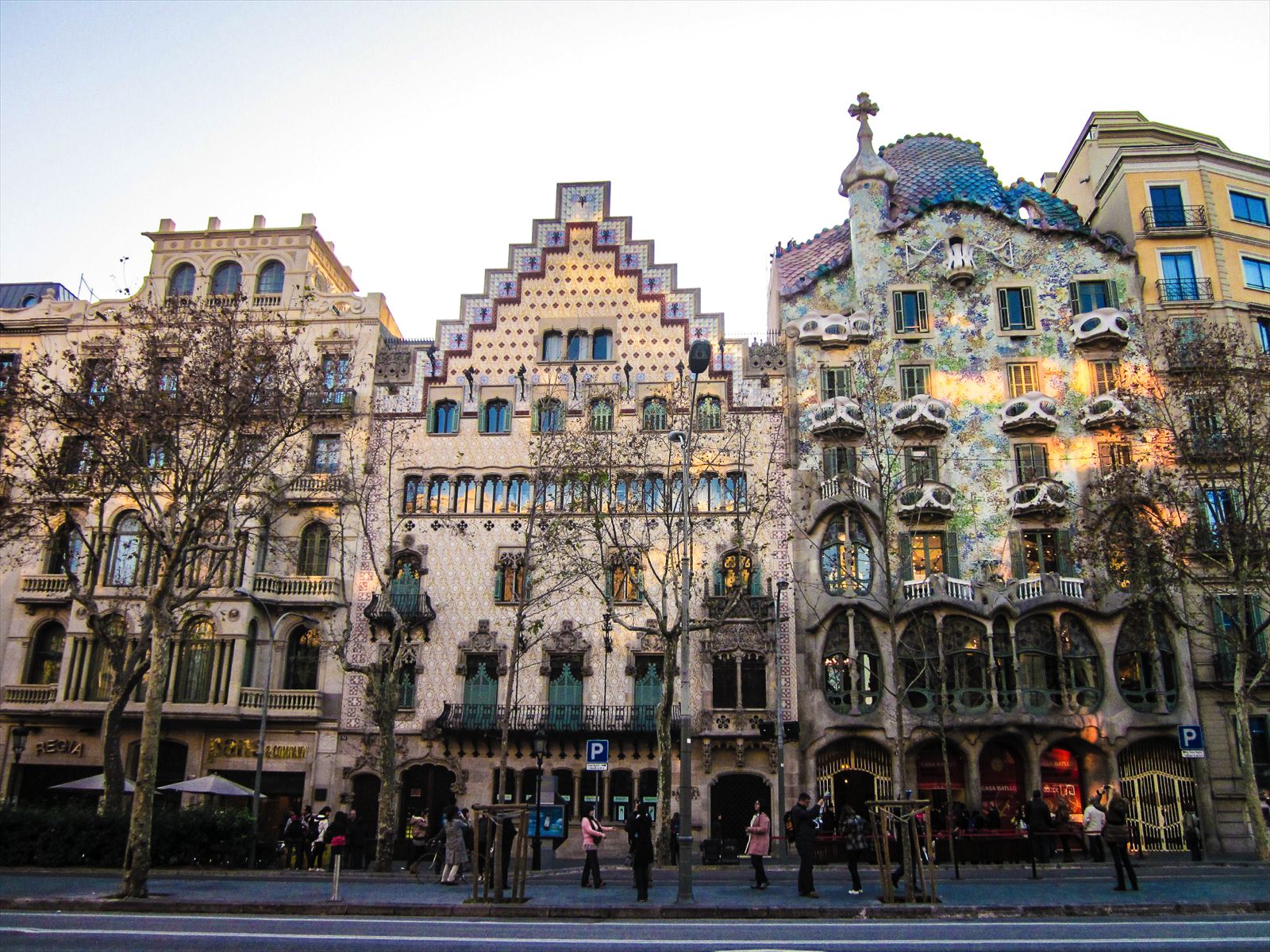 ---
19.)
Columbus Monument:
A monument to Christopher Columbus, this monument apparently serves as a reminder of Christopher Columbus's visit to the King and Queen in Barcelona after his first visit to the continent.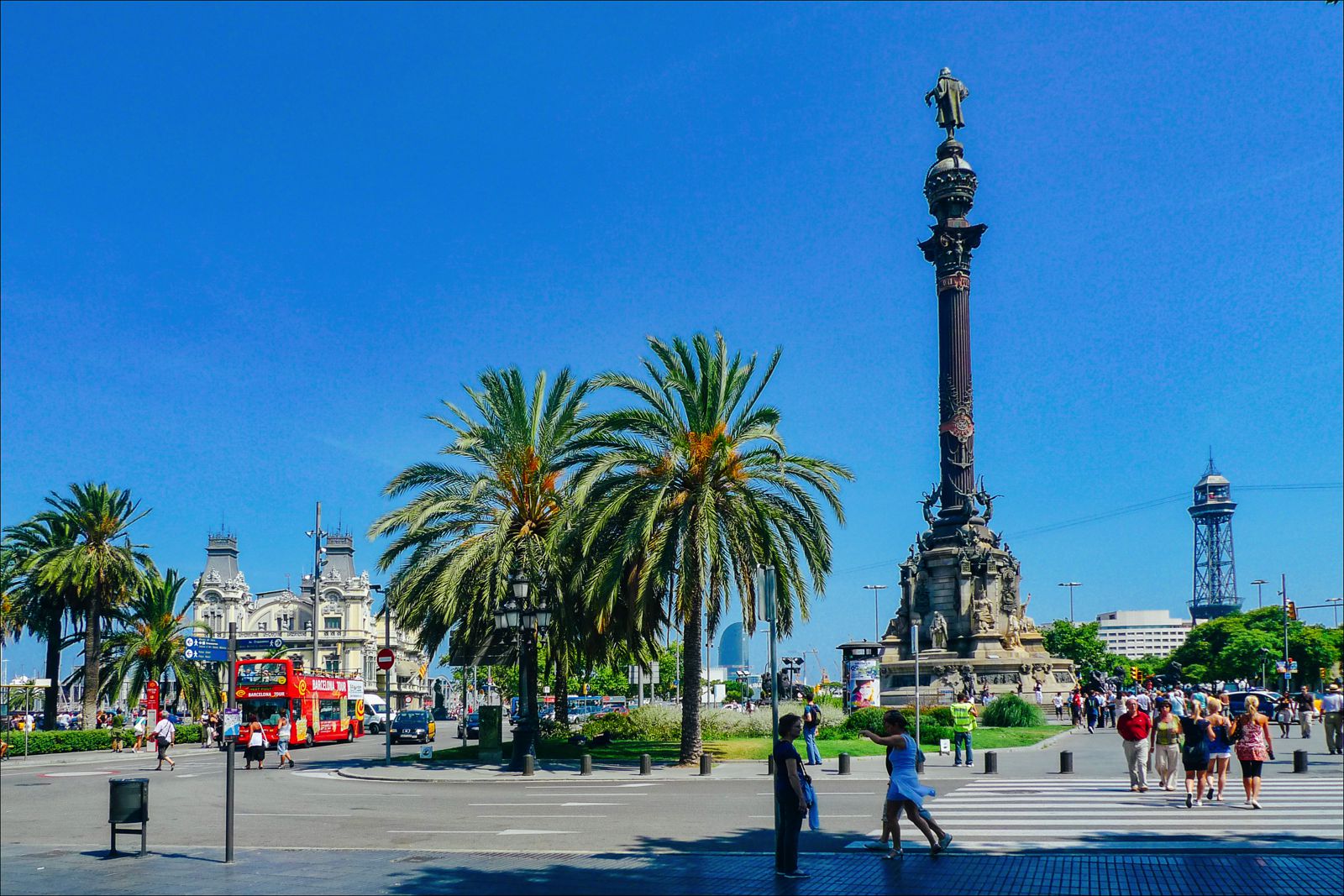 ---
20.)
Museu Nacional d'Art de Catalunya:
It's almost a given that you need to visit a museum when you're in a city like Barcelona but even on it's own, this museum is a sight to behold itself.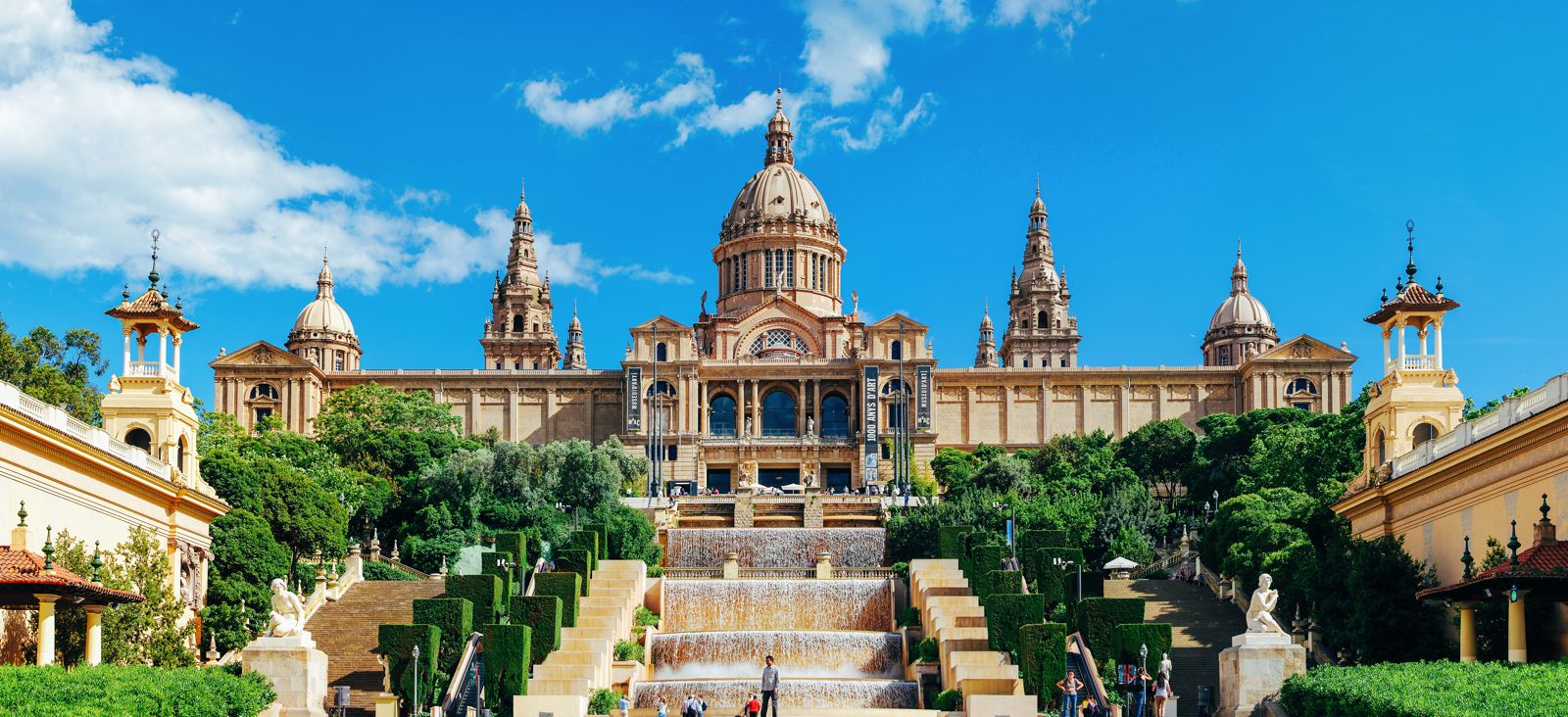 ---
21.)
Plaça d'Espanya:
This is one of the biggest squares and is definitely you'll pop by one your way to one of the many other sights on the list.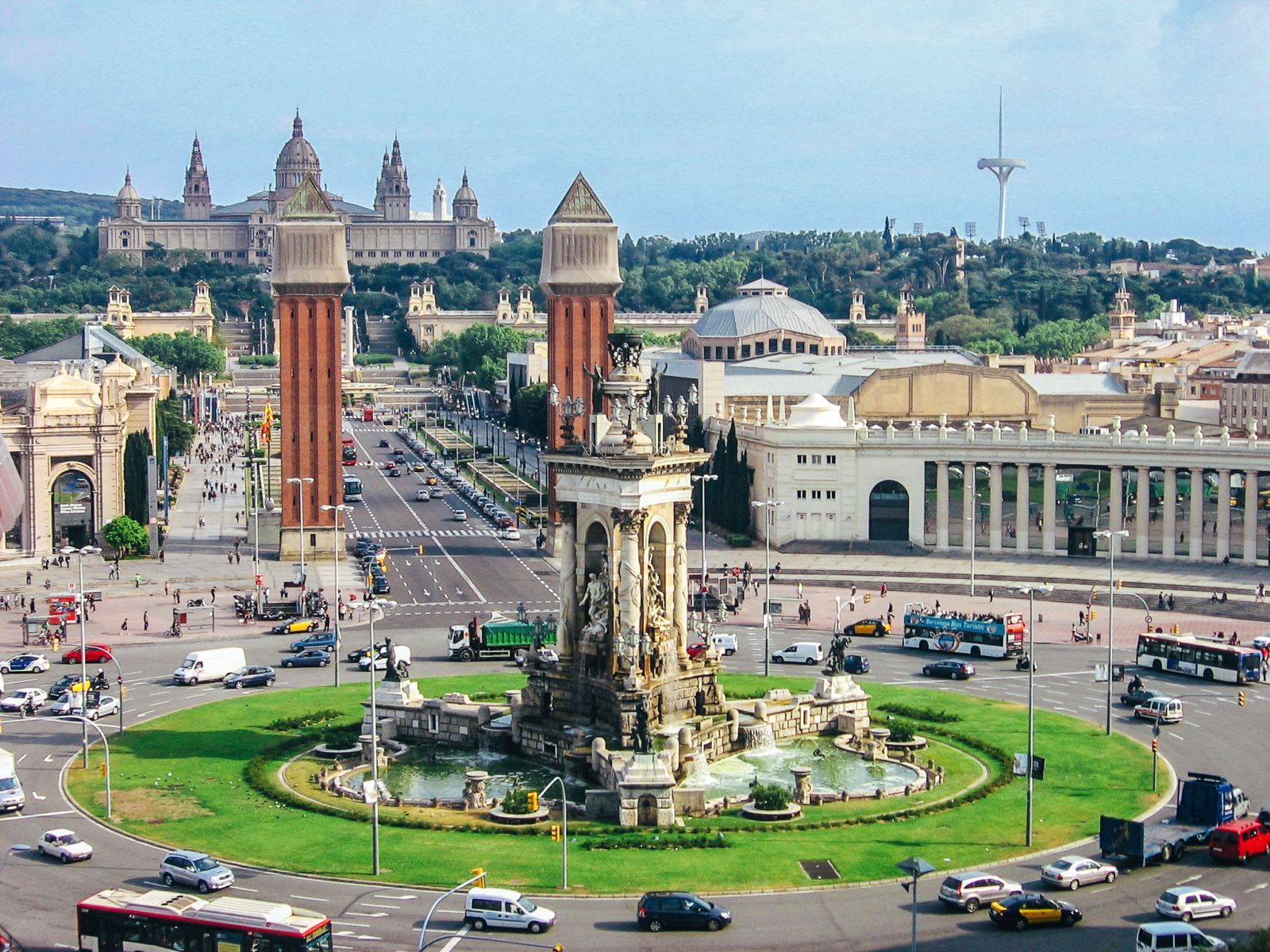 ---
22.)
Casa Batlló:
Another Gaudi masterpiece, this building is worth seeing alone for it's stunning amazing technicolour!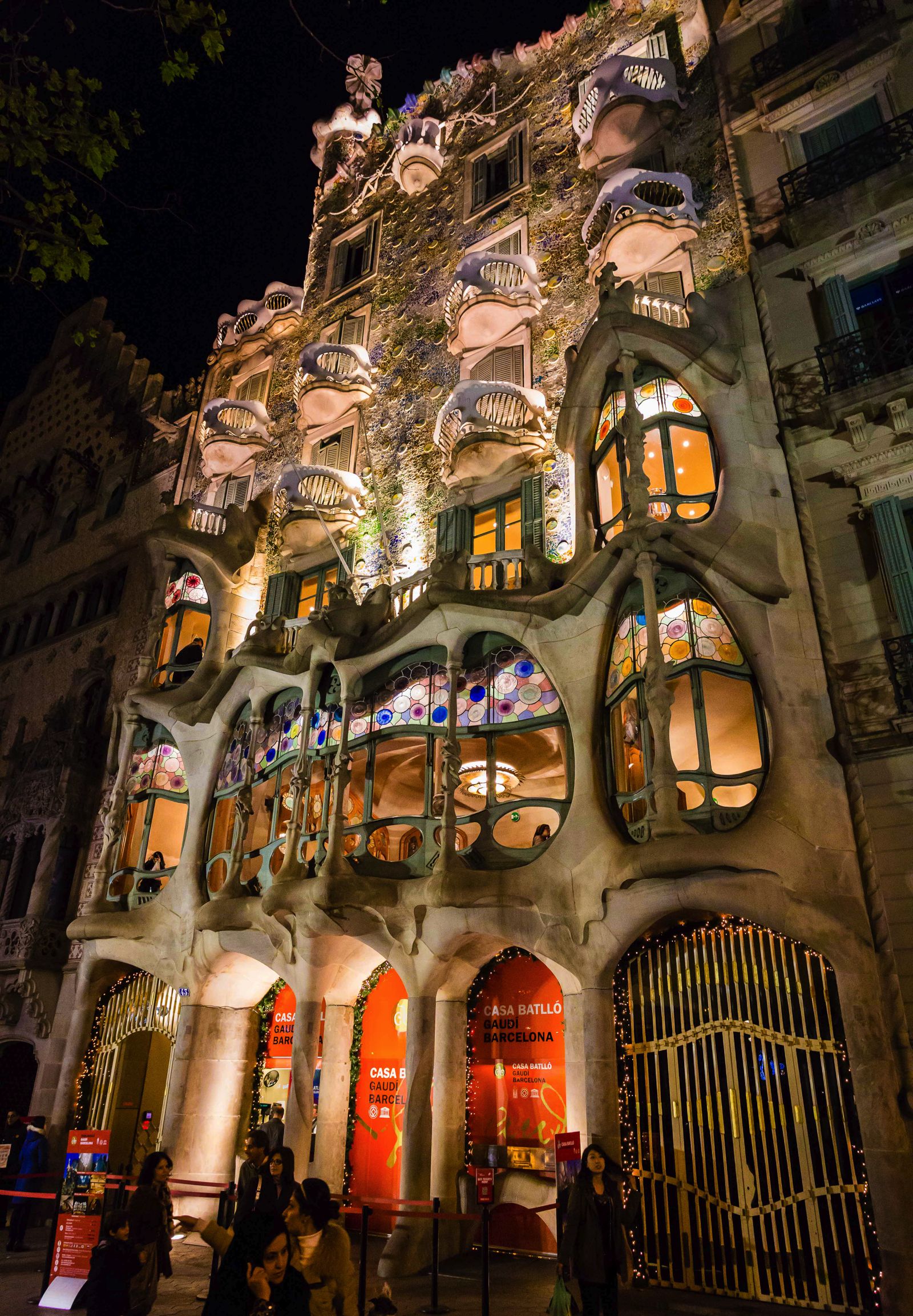 ---
---