You may know this area most of all for a train station, or two…. yes? After all, Kings Cross is only 120 minutes or so from Paris, but this area of London has much more to offer than just an opportunity to leave our wonderful city! Kings Cross has really transformed itself over the last few years – with a wealth of new restaurants, experiences and public spaces to enjoy!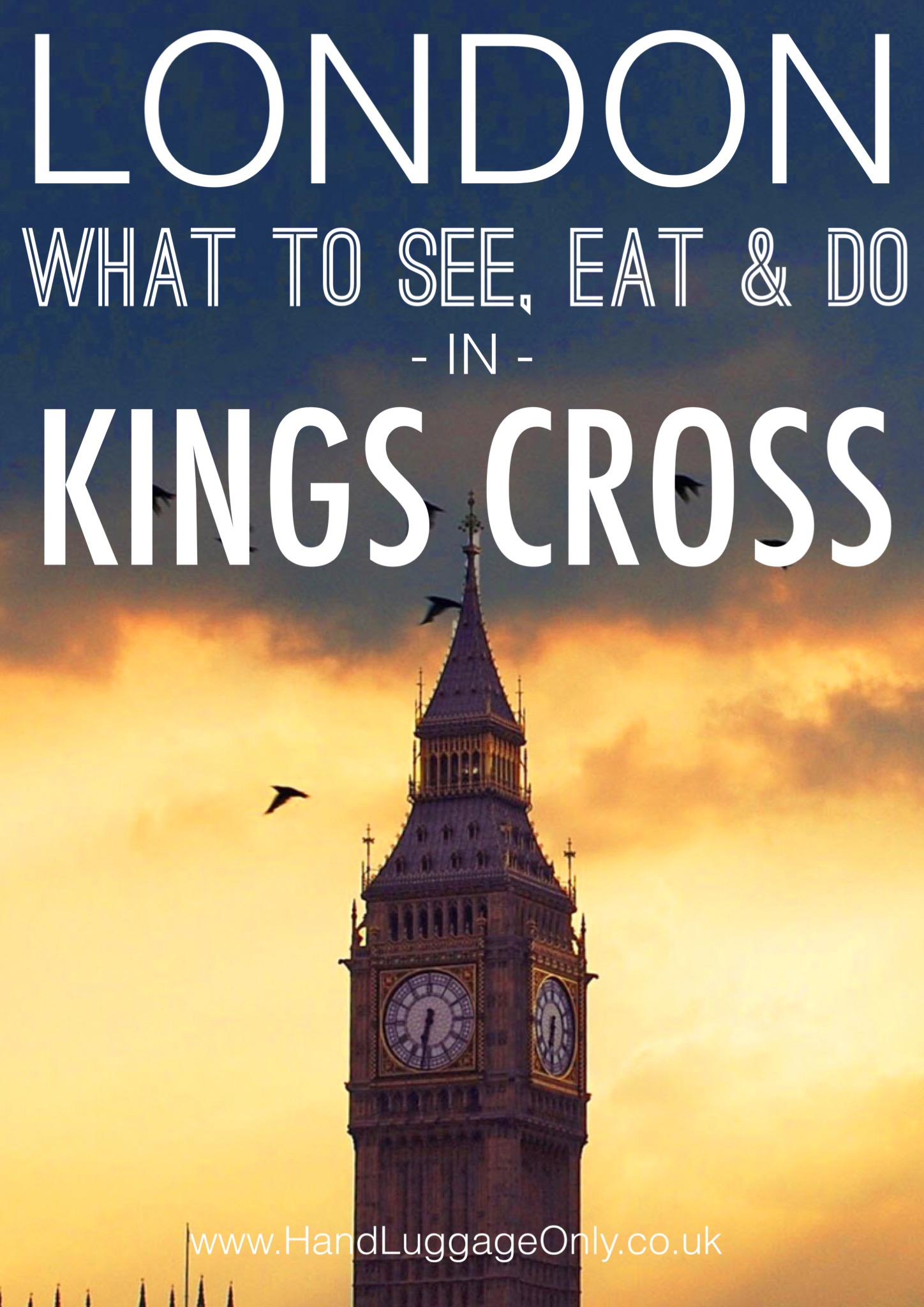 ---
Travel Via Platform 9 3/4!
All us Harry Potter fanatics can finally rejoice! As you will most definitely remember, Kings Cross Train Station is where Harry would enter Platform 9 3/4 to leave the Muggle World behind! There is an awesome photo opportunity now installed in Kings Cross station that should not be missed! With a luggage trolly and sign that leaves the 'muggle world' behind you can truly (try) and enter the world of wizardry that J.K Rowling made so popular!
… Just don't run at the wall if you are a muggle, I guarantee a sore head if you do! 🙂 There is also an official Warner Brothers, Harry Potter Store within the Station itself  – selling official merchandise and some that are exclusive to London! Now go and cast some wizardry magic!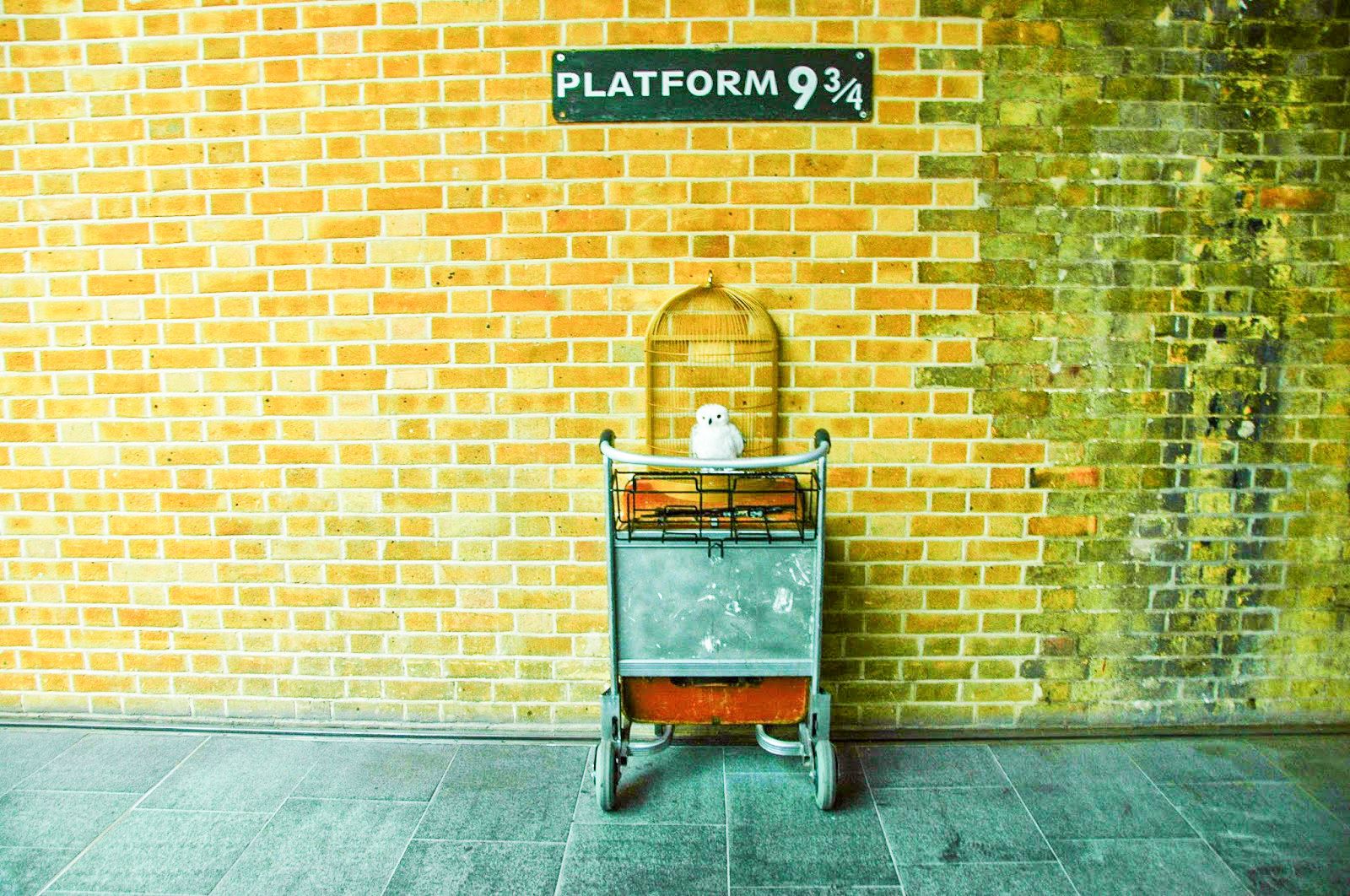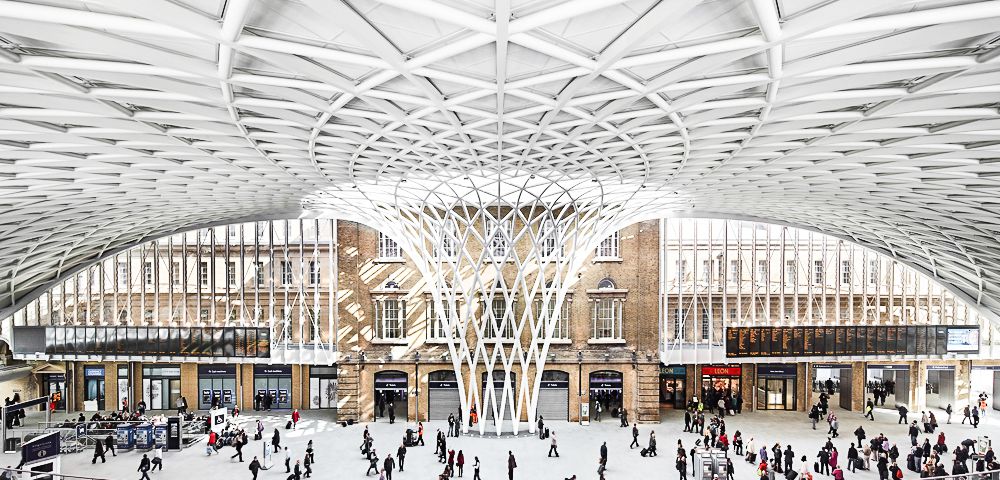 ---
Feed Your Inner Book Worm…
Talking of books, if you fancy reading any, and I mean any book that has been published in the UK – head towards the British Library or even the reading rooms in The British Museum (like in the picture). This is one of a number of ornate libraries that will always have every single book ever recorded as being published in the UK: Harry Potter, To Kill A Mocking Bird, A View From a Bridge, Shakespeare, that Back Street Boys Annual I purchased in the 90's, they have it all! 🙂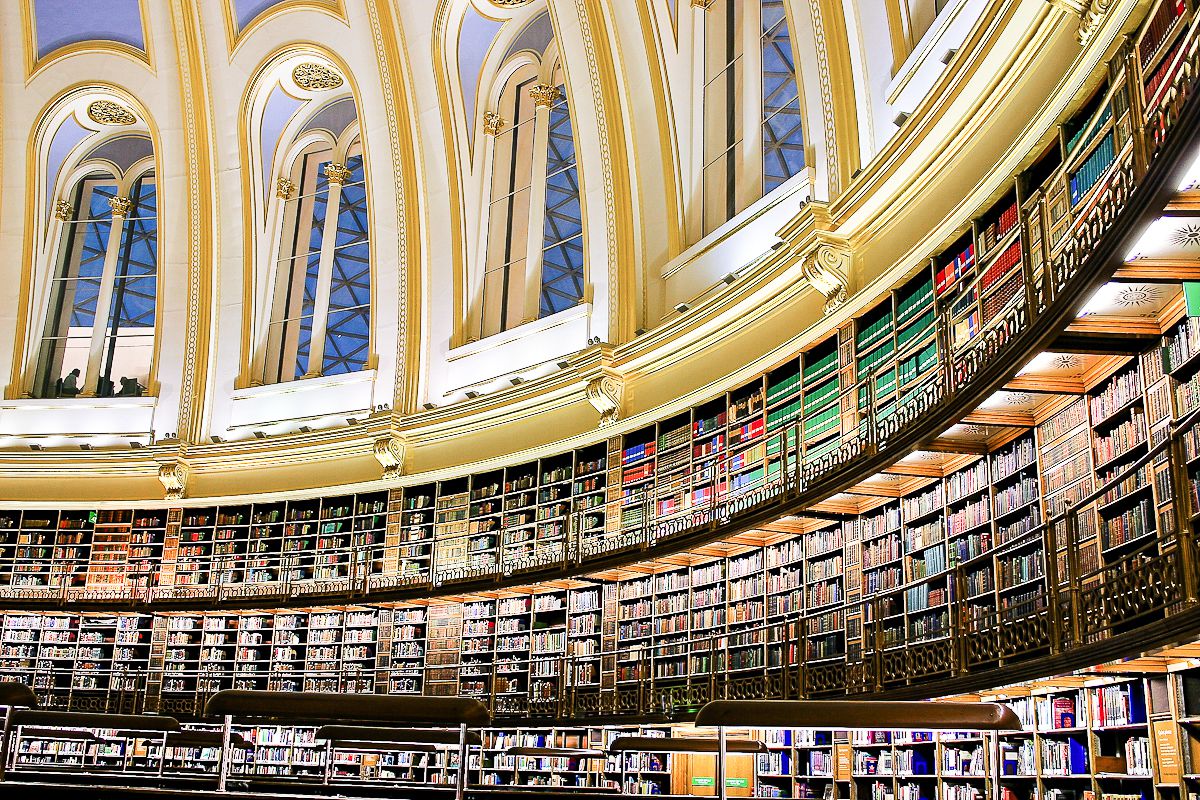 ---
See Some Old Curiosities
If you have a few hours to spare in the afternoon, why not head towards The Wellcome Collection that showcases some of the vast array of items that Sir Henry Wellcome amassed during his life-time… and beyond! From Napoleon's Toothbrush, to an array of world-famous art and medical history… take a journey through the various artefacts and curiosities that Wellcome prised!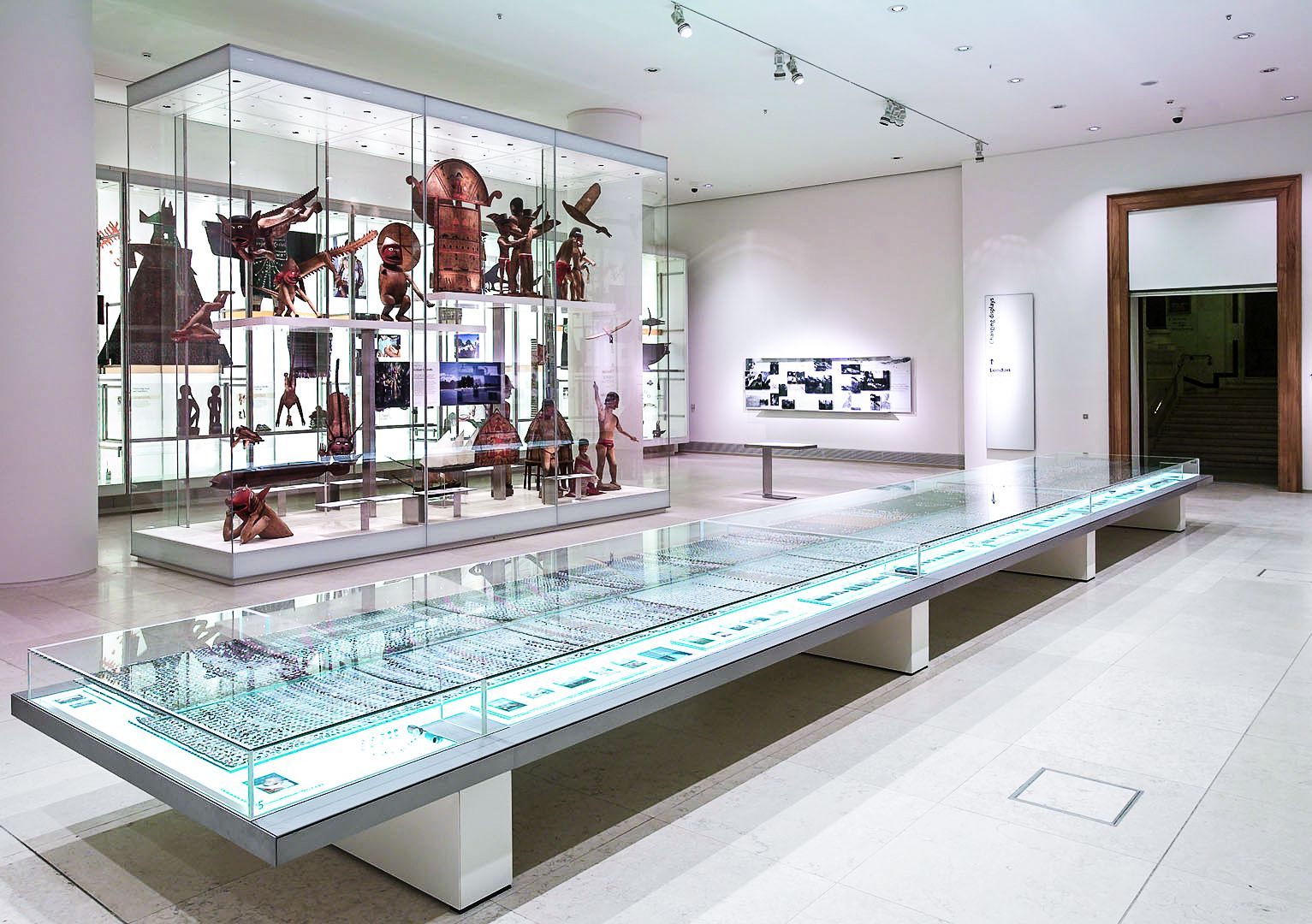 ---
Have A Luxury Afternoon Tea!
If all that reading and curiosities makes you peckish, visit the little know, Fortnum & Mason Tea Salon in Kings Cross… This little treat of a salon is packed with some of the very best in British Afternoon Delights… Bespoke Fortnum and Mason tea blends, cucumber sandwiches with smoked salmon, home-made scones with lashings of clotted cream… Yum!
Although a little higher in price than some afternoon-tea venues, it's a great place to experience the, essentially, British past-time of afternoon tea! Now where is my cake!!!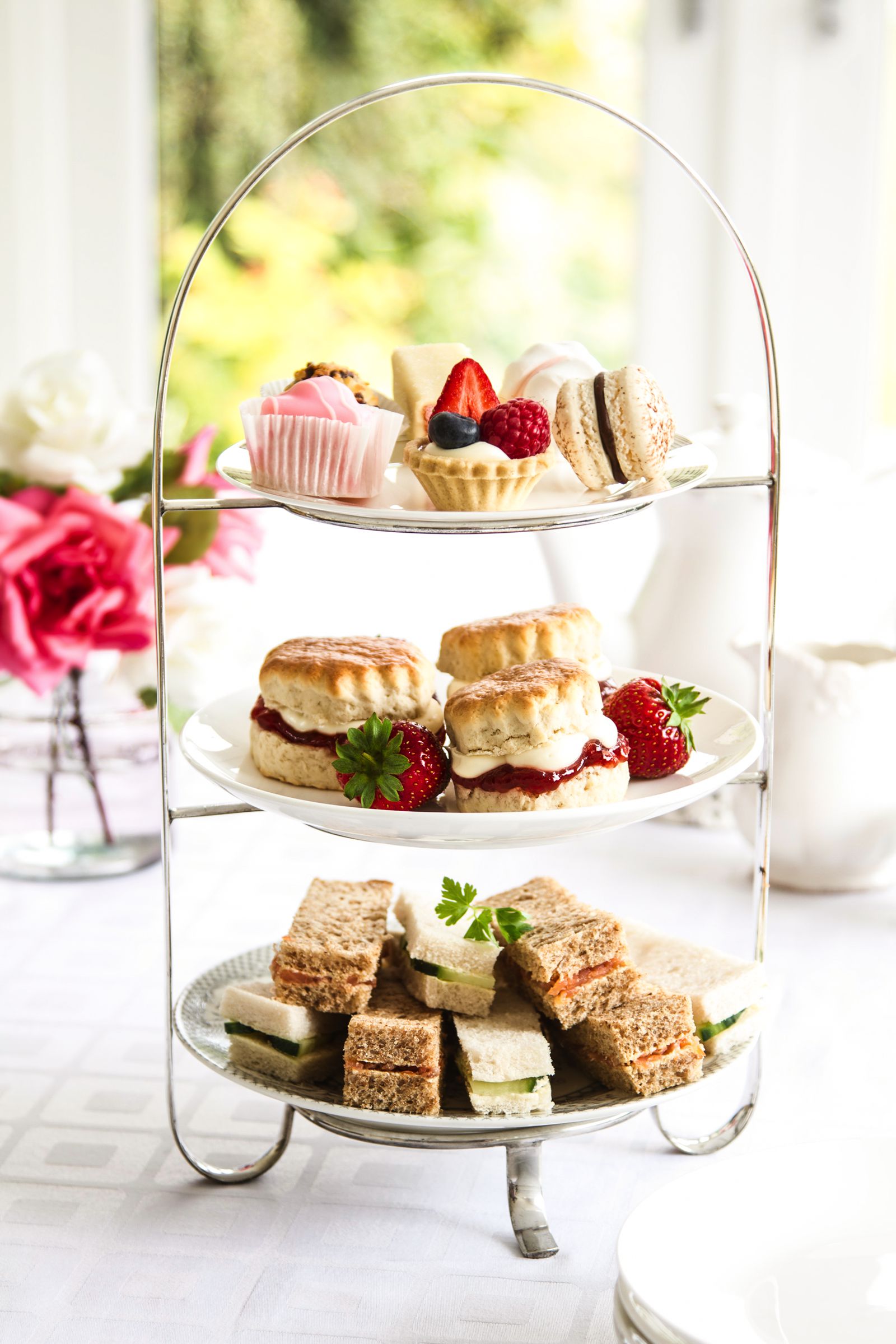 ---
Learn Choreography with 1,000 Fountains!
Want a relaxing afternoon in the sun? Granary Square is one of the newest and unique squares of its kind in Europe! Perched on the side of Regent's Canal it has 1,000 individually choreographed and colourful fountains that are truly stunning. My top tip is to enjoy the warm summer evening and get a little wet – then wait for dusk to experience the light show in all their glory! 🙂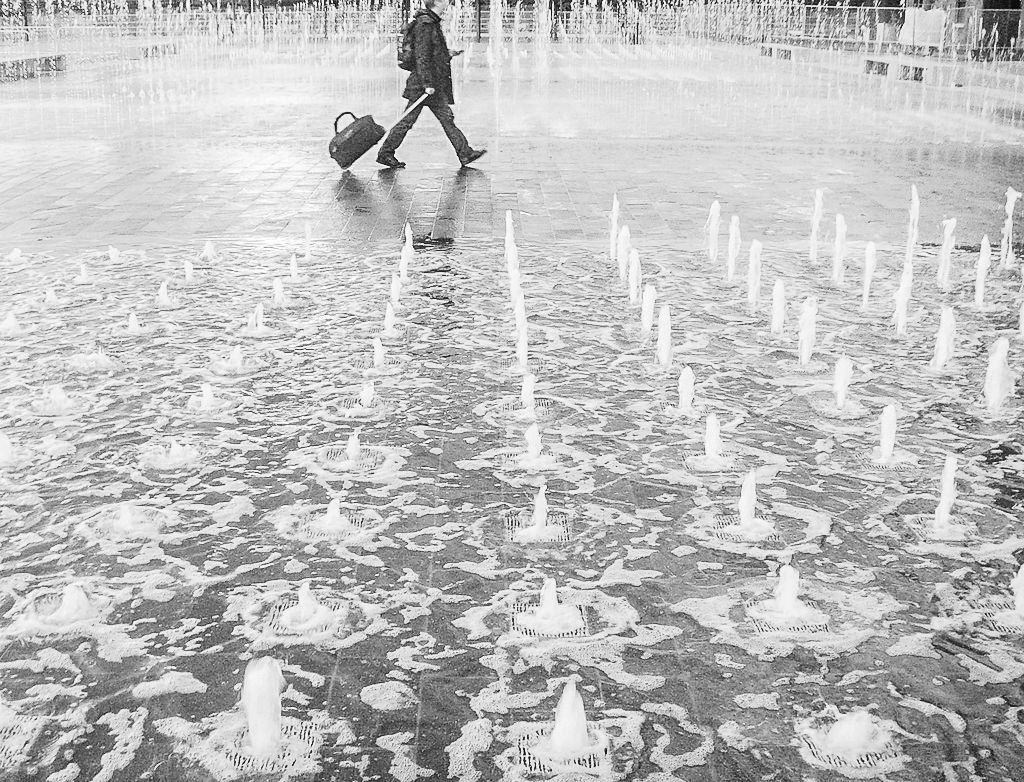 ---
Splash Around In A Pond…
Their is a new art installation that has recently opened in Kings Cross – entitled, "Of Soil and Water: King's Cross Pond Club". With room for up-to 40 bathers at a time, this completely chemical free pond is a UK's first! Be prepared for a wait time in very hot weather and on weekends…. Remember, spaces are limited, especially when costs can be as low as £3.50 to enter!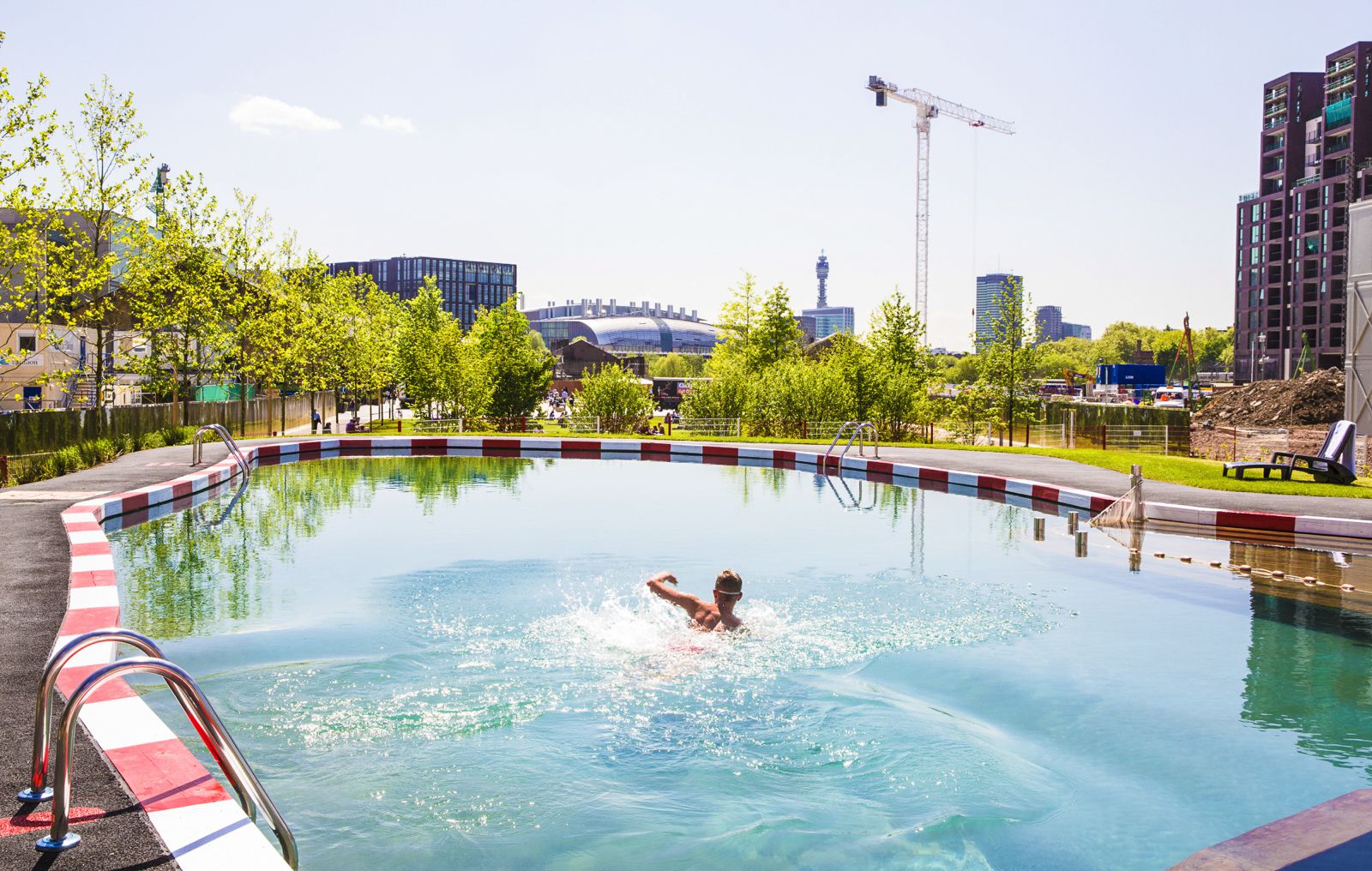 ---
Eat At The Grain Store 
Nope, they don't just serve grains, but also really delicious meals! Chef, Bruno Loubet, alongside drinks pioneer Tony Conigliaro have created a truly beautiful setting to fill your tummy. Loubet really wanted to highlight the social aspect of eating, so he imagined The Grain Store to seamlessly merge the kitchen with open eating space – giving all us hungry eaters full view of the preparation process and sharing in the delights of cooking (and of-course, eating)!
My favourite dish is the Vegetable chorizo 'scotch egg', fennel and aioli… I always fall for anything scotch egg based! It's a must try! 🙂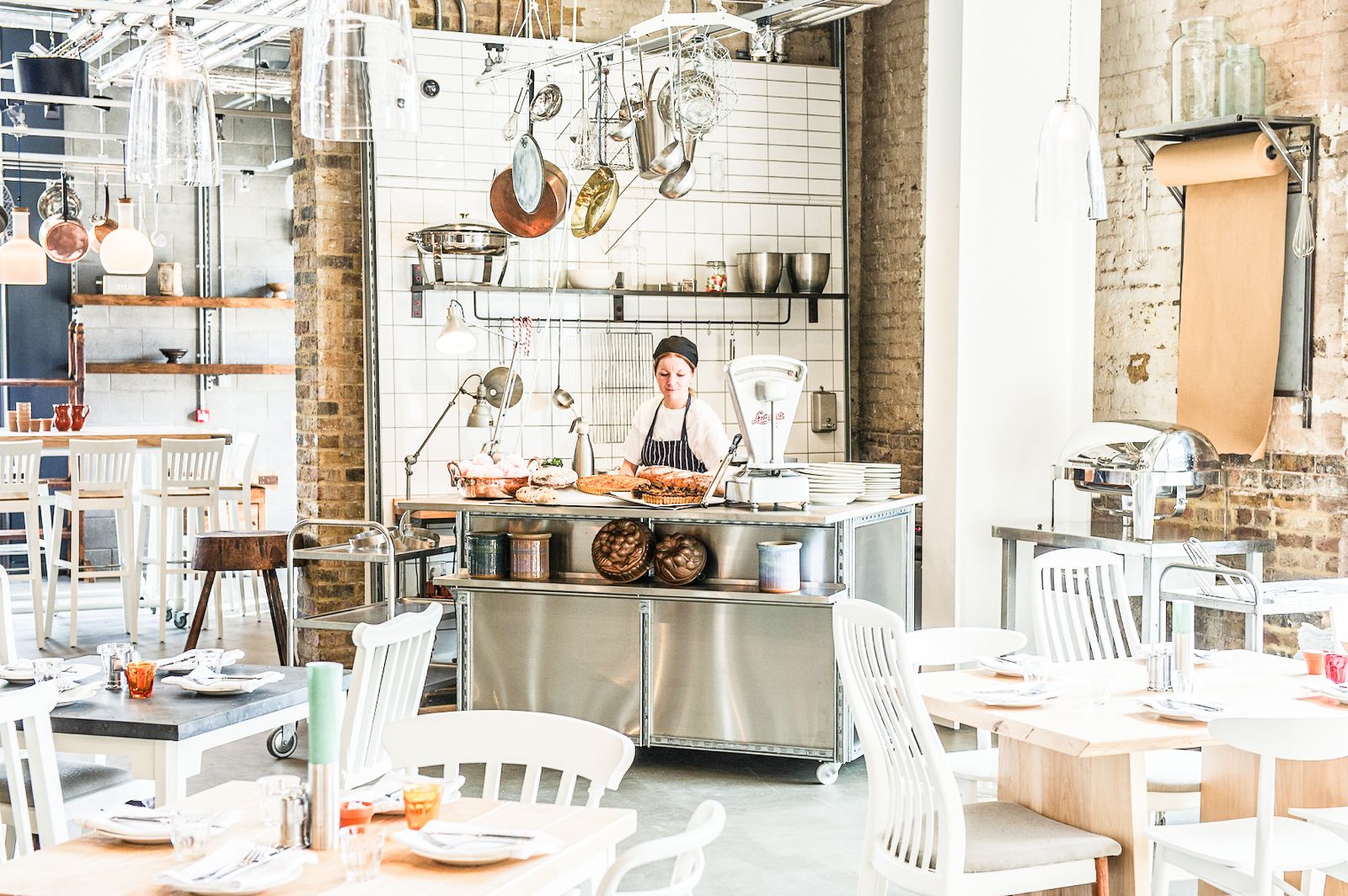 ---
Sneak Into The Secrete Society: The Magic Circle
The Magic Circle is one of the world's most famous societies where all the secrets of magic are housed… under 'lock and key'. With around 1,500 world-wide magician members, The Magic Circle offers visitors a rare glimpse into the inner-workings of such a secretive organisation. visit the Museum and memorabilia hall to witness some truly 'magical' history and even see some 'eye-goooooogly' magic for yourself!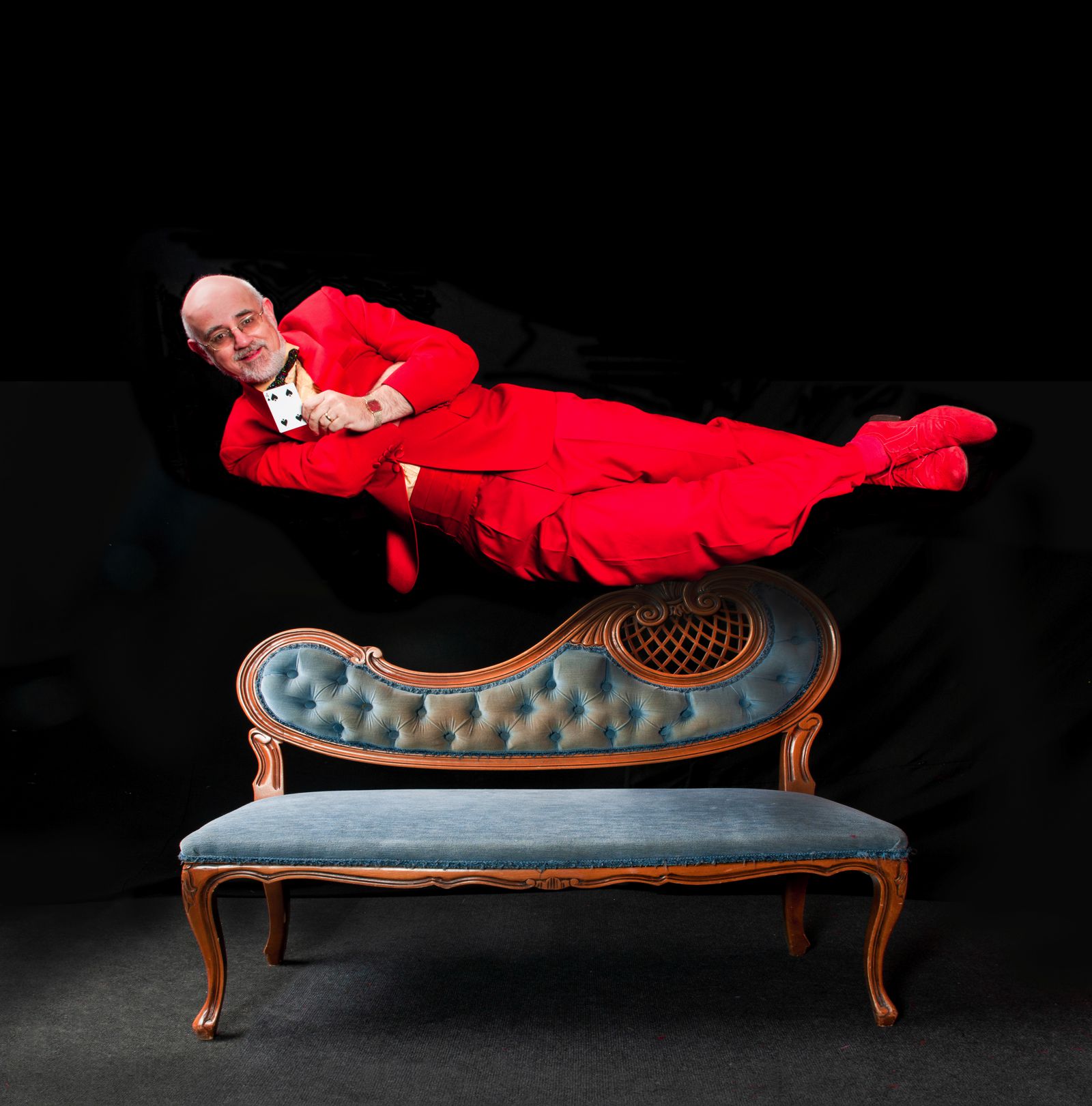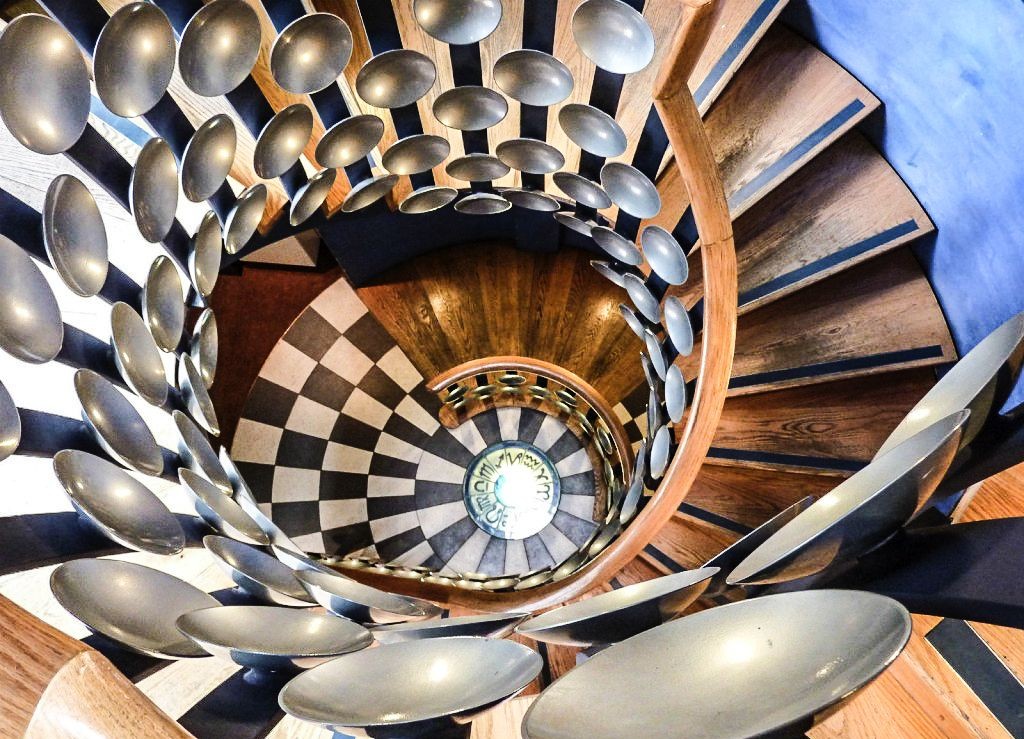 ---
Impress A Date At The Gagosian Gallery
Fancy a relaxing afternoon of world-class art and culture? Well, head to The Gagosian Gallery in Kings Cross! It's one of 15 Gagosian exhibition spaces in the world. Gagosian's contemporary approach to art and design brings a wealth of world-renowned artists for you to discover, interpret and explore… It's a great place to impress a date with your newly discovered artistic prowess 🙂
… It particularly helps to seem 'clued up' on the type of art that is there, so do your research if you want your date to go swimmingly! 🙂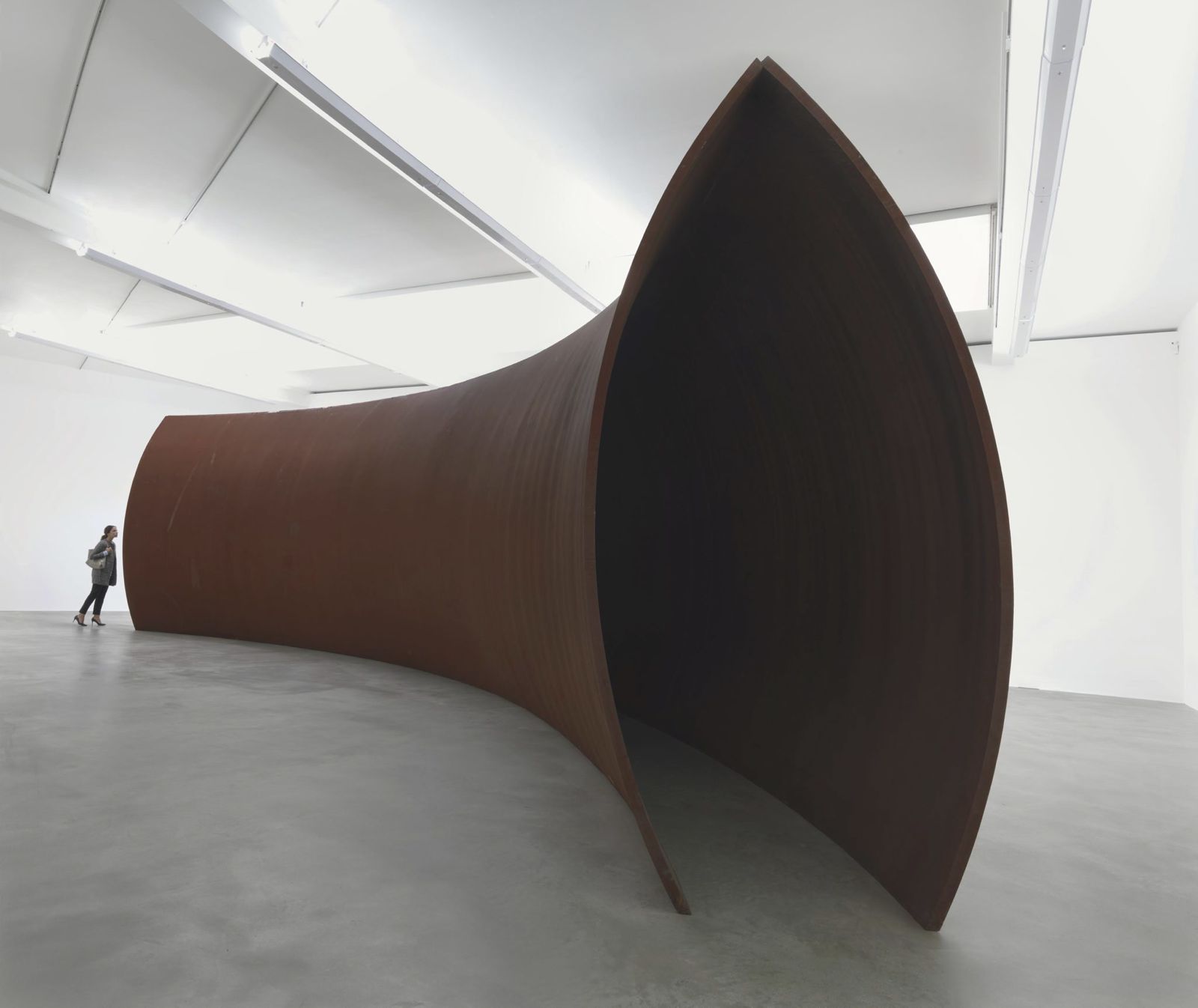 ---
Read More London! My Ultimate Guide On What To Do In Covent Garden
Eat At The 14 Best Food Markets To Visit In London
Find Some Secret Eats In Notting Hill here
Visit Alternative London in Camden Town!
---
---
---