Camden should be on every persons "visit list" while in London! Home of the late Amy Winehouse and other musical talents – Camden is a neighbourhood begging to be explored! From famous shops like "Cyber Dog" to the Stables Market, there are so many places to see, so much wonderful food to eat and awesome live music to watch, right in the heart of Camden.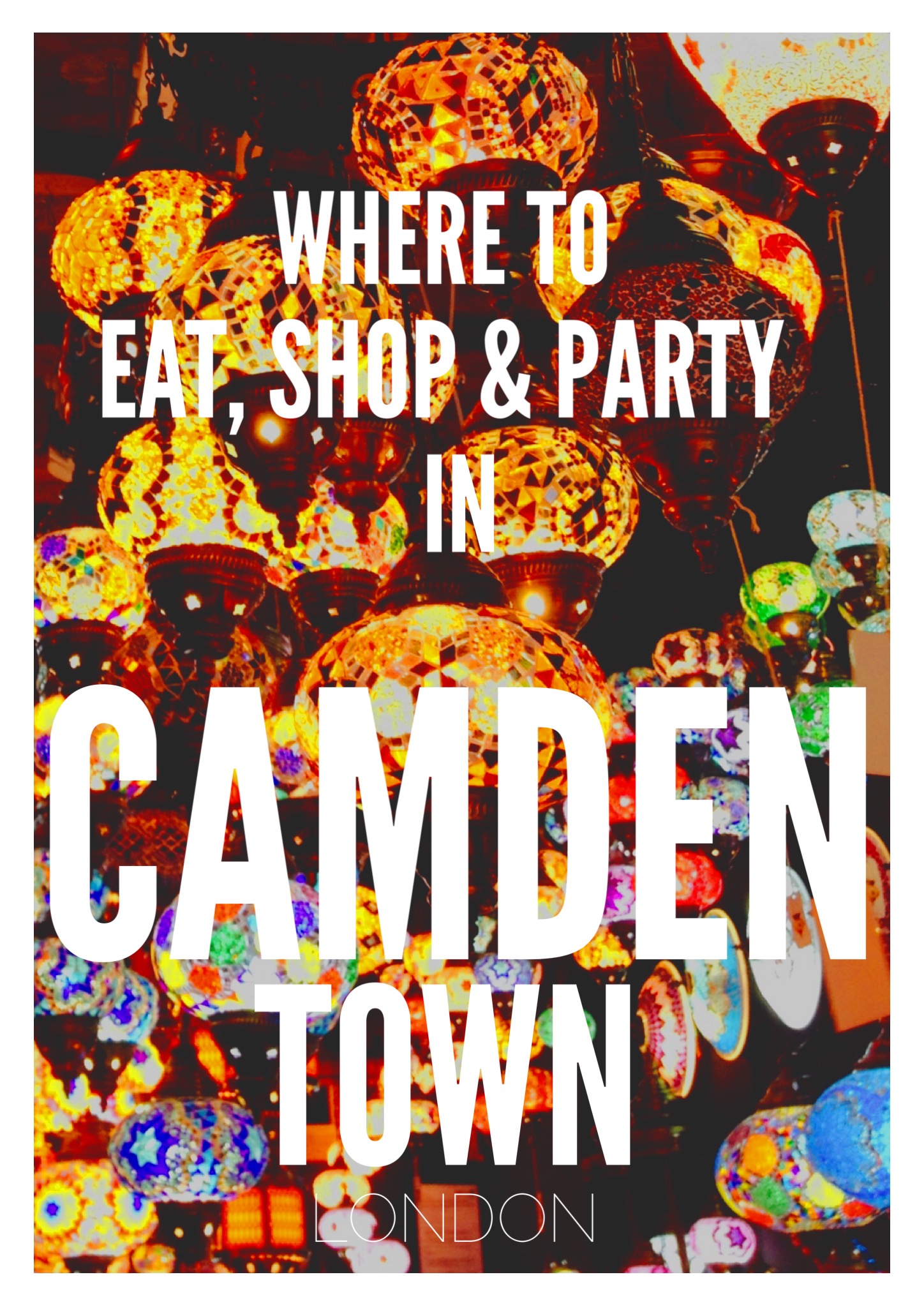 Camden is an eclectic neighbourhood, that is just north of Kings Cross, in London – easily accessible on the "Tube" via the Northern Line. It is one of my very favourite areas of the city, not just because of its vibrancy but because of the feeling of community, acceptance and integration of all people from all walks of life within this relatively small neighbourhood!  In so many ways, Camden is a great way to see a true snap-shot of London. A global city, with a mighty array of awesome people that live within it! When you visit, take some time to sit back and people-watch – it's one of my favourite past times whenever I visit! Here are some of my most fun things to see, do and eat while exploring: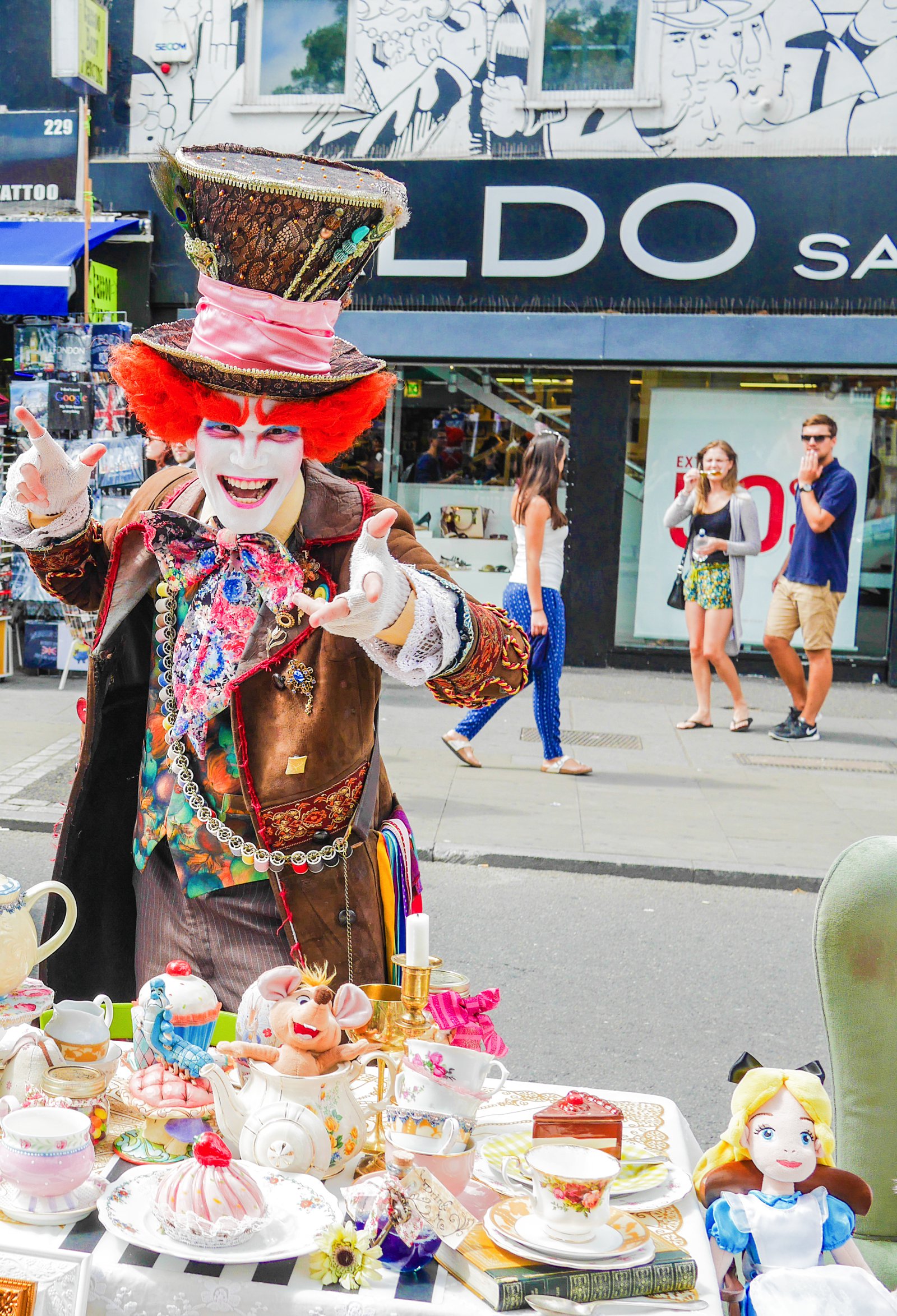 Food & Drink 
The first thing I always notice when I visit Camden is that it's almost chaotic mix of musics, smells, foods and shops quickly gives way for to array of amazing experiences! Want Ethiopian food? coffee from beans roasted in front of you? Salt Beef Sandwiches, Goulash… You name it, Camden will have it! Whenever I visit, I always try new places to eat. My motto in Camden is "never the same place twice"…
… okay, so I do cheat sometimes and get my freshly roasted coffee from the same awesome guy in Camden Lock Market, but everything else that lands in my mouth is a new, fresh and wonderful treat! Most of the food stalls will even offer you a little taster of their scrumptious cuisine before you decide – so it's a great way to find a taste that is right for you! If you are looking for a scrumptious restaurant or sit-down meal with some flare, head to "The Blues Kitchen" which serves an array of soul food from New Orleans. Louisiana has never felt so close!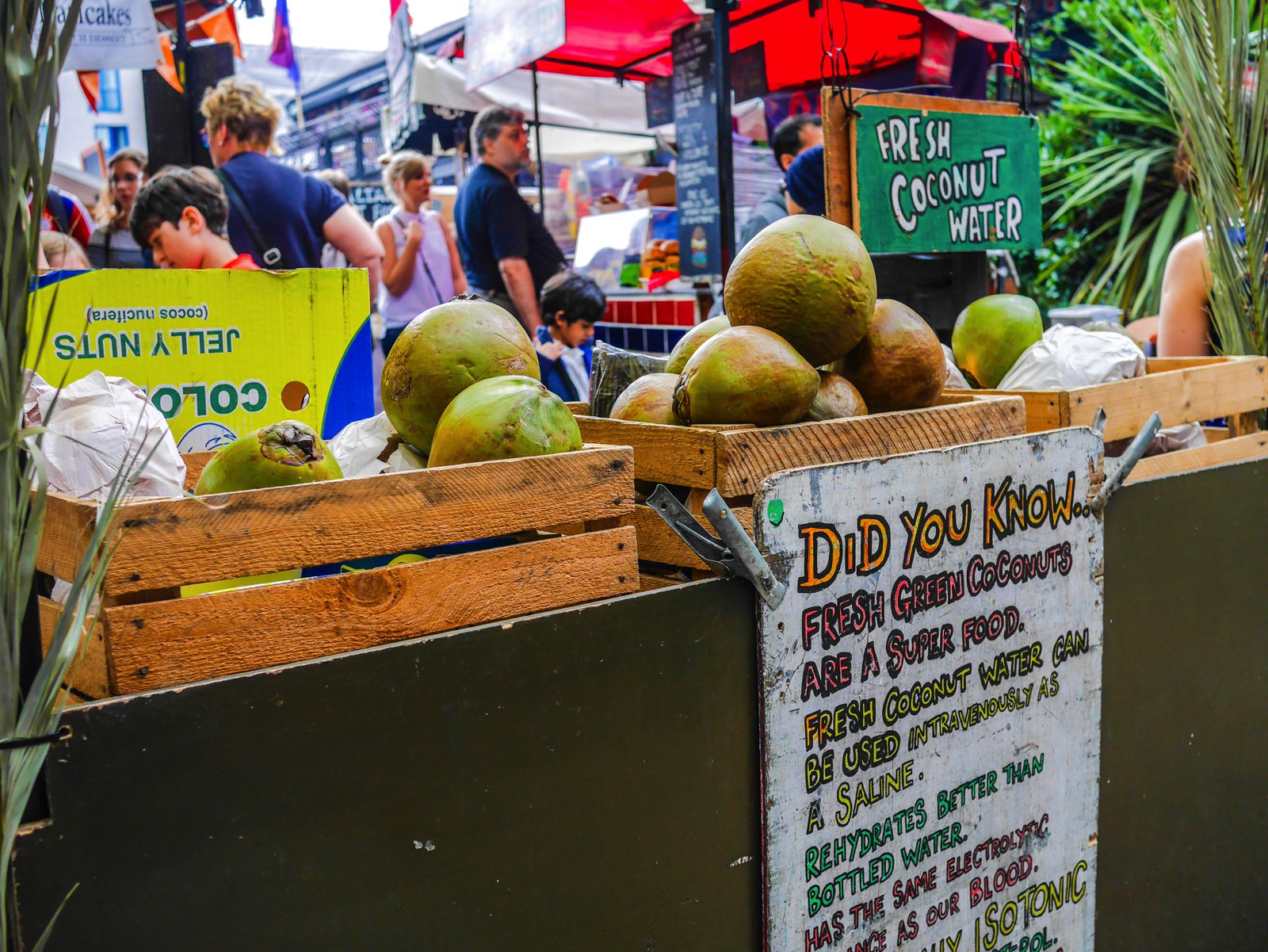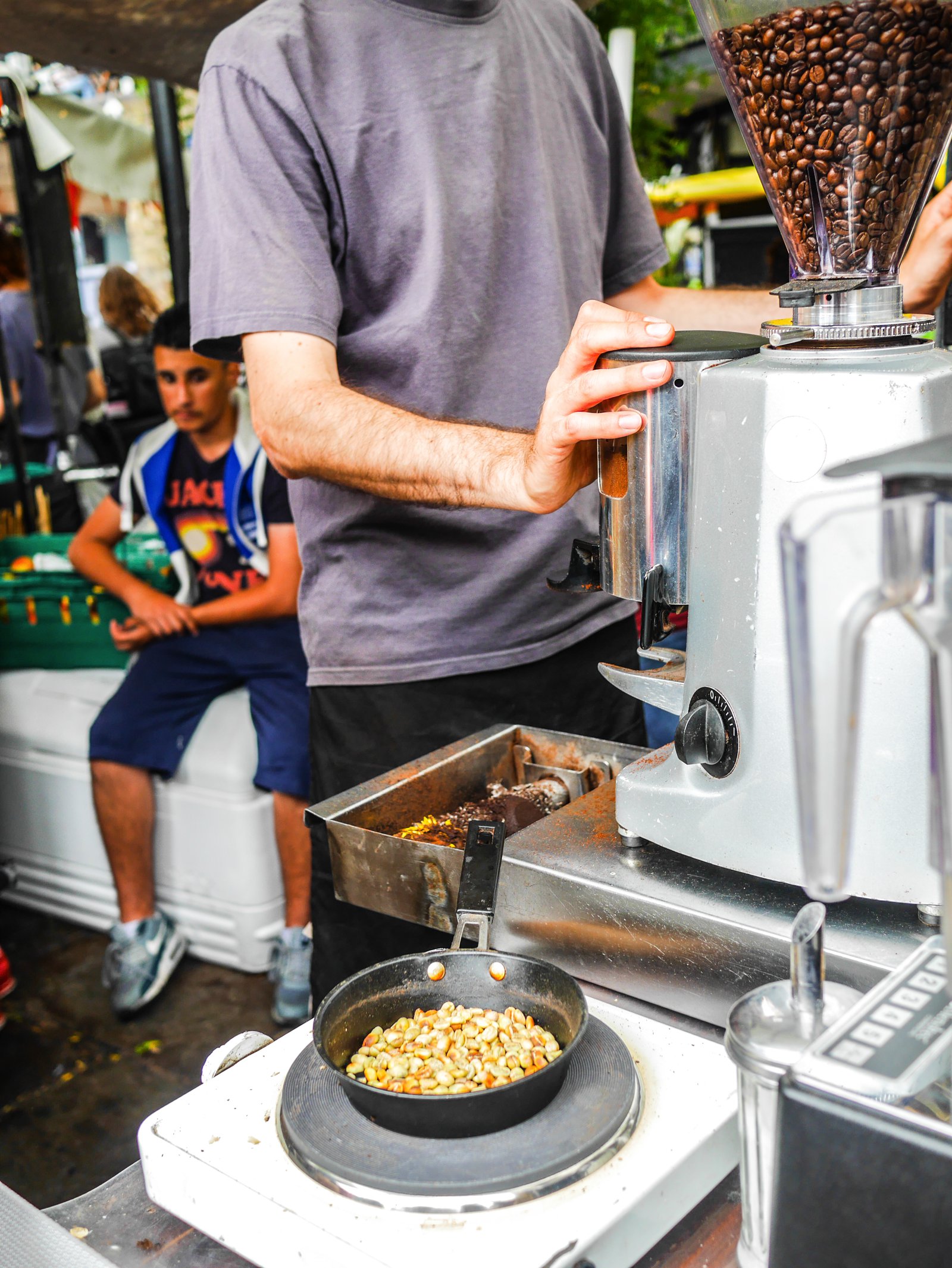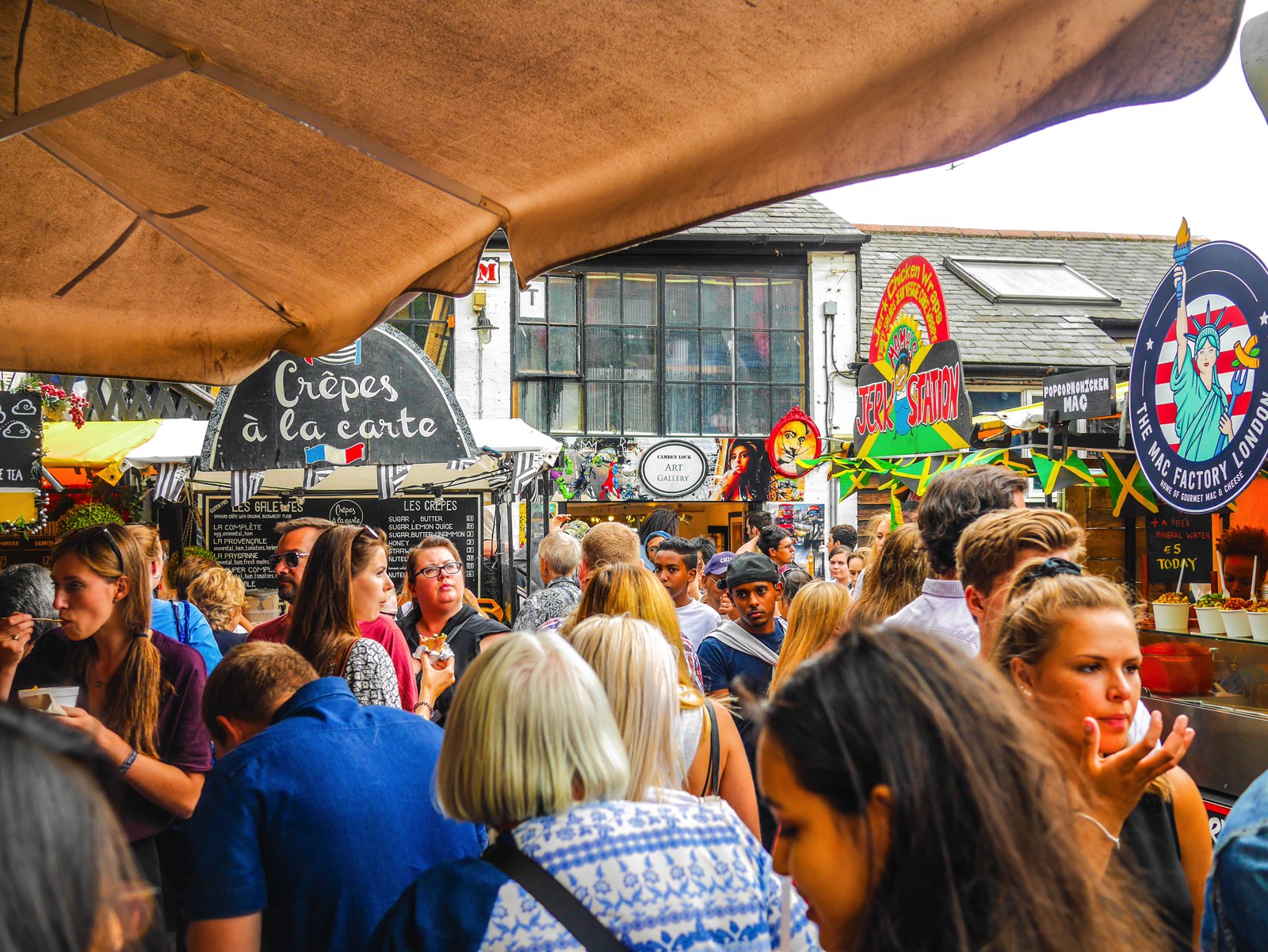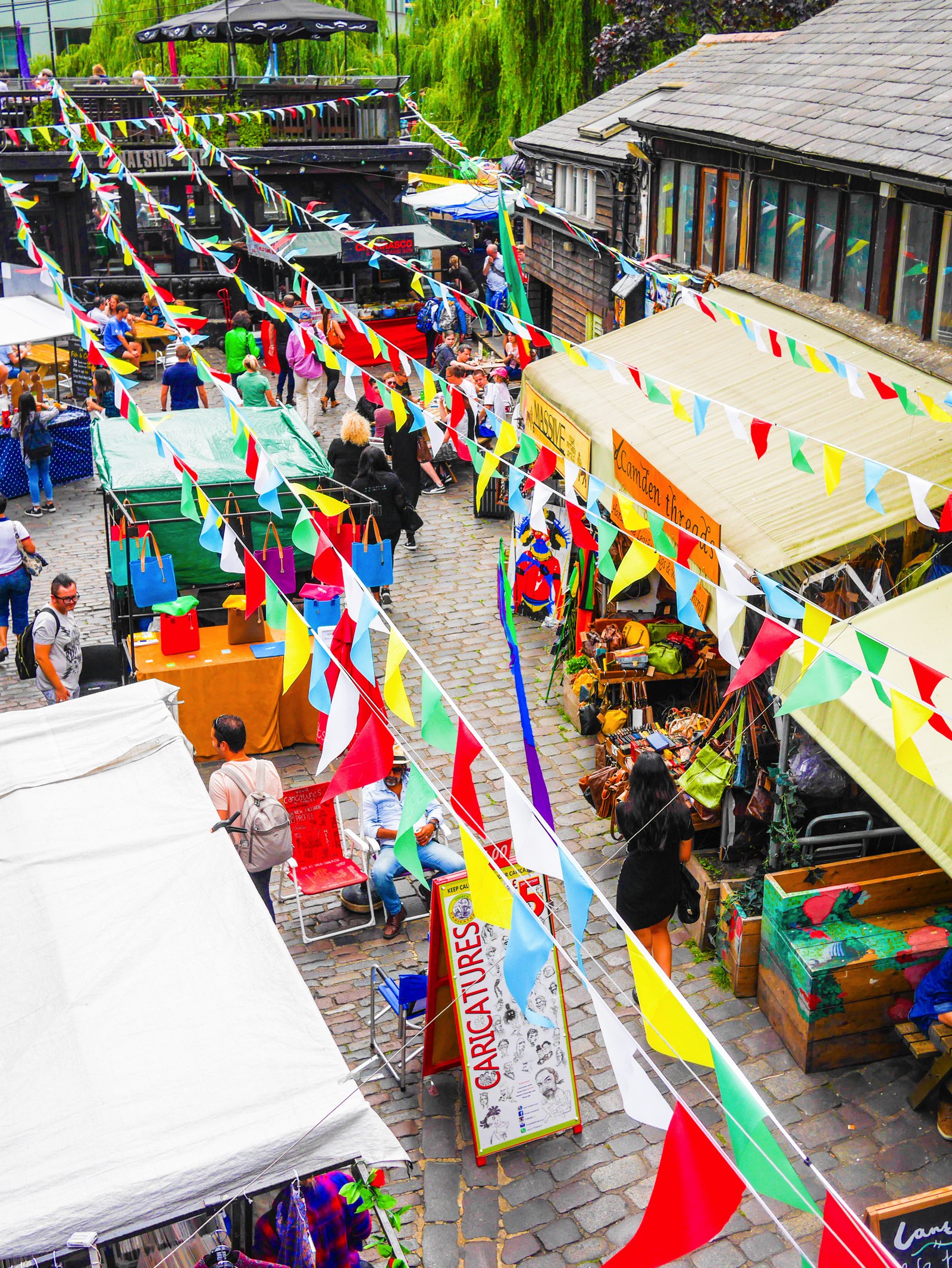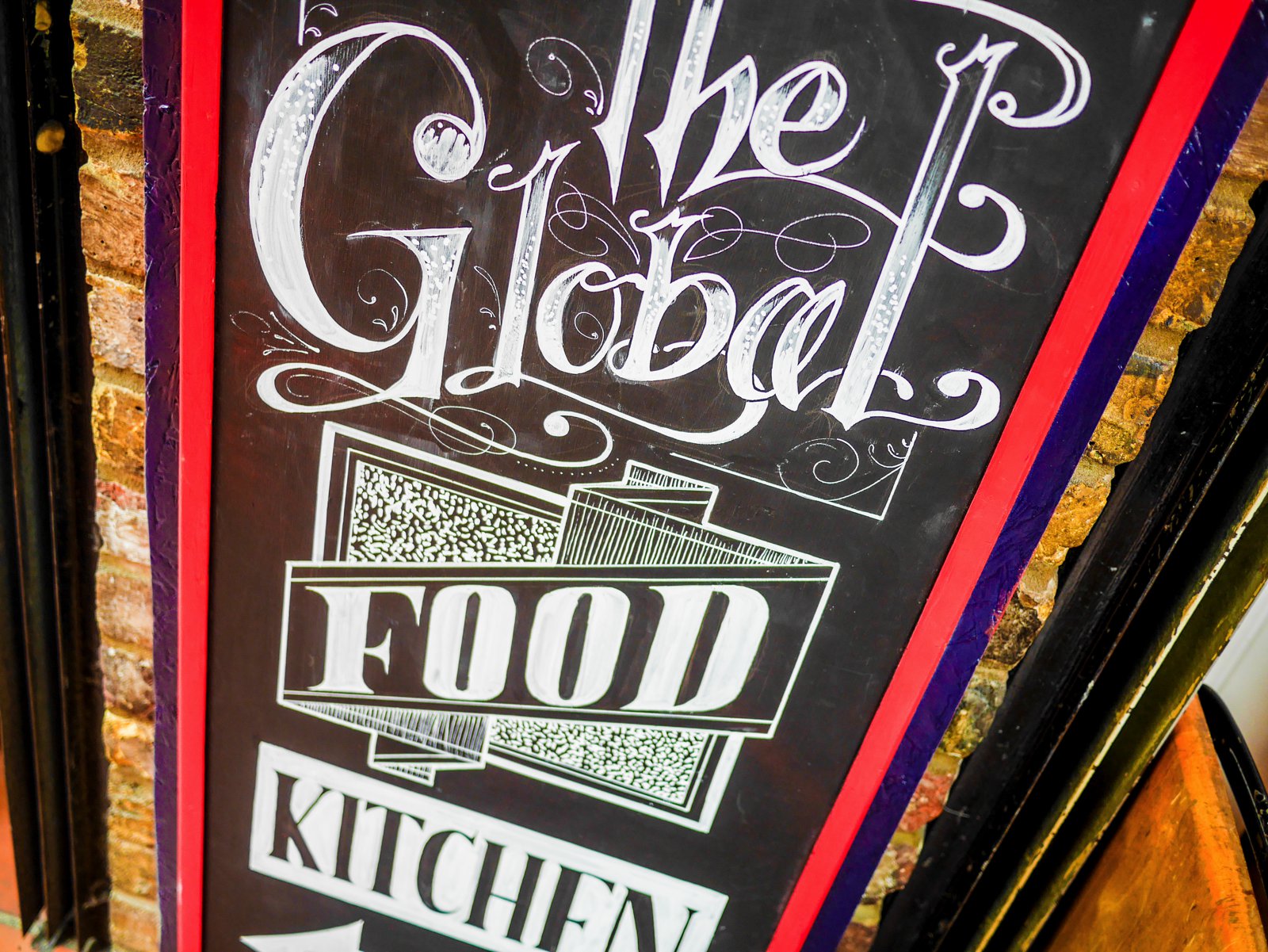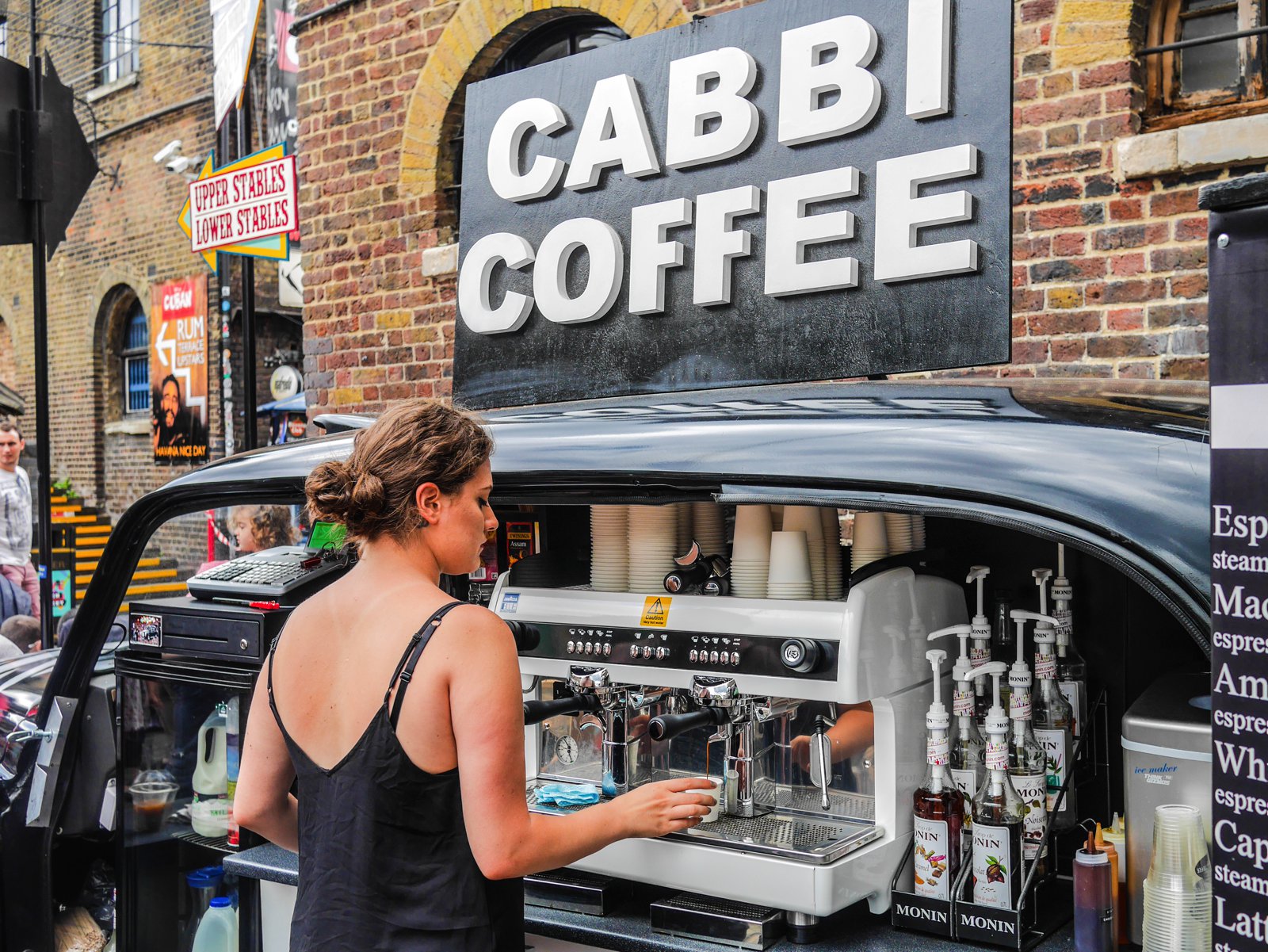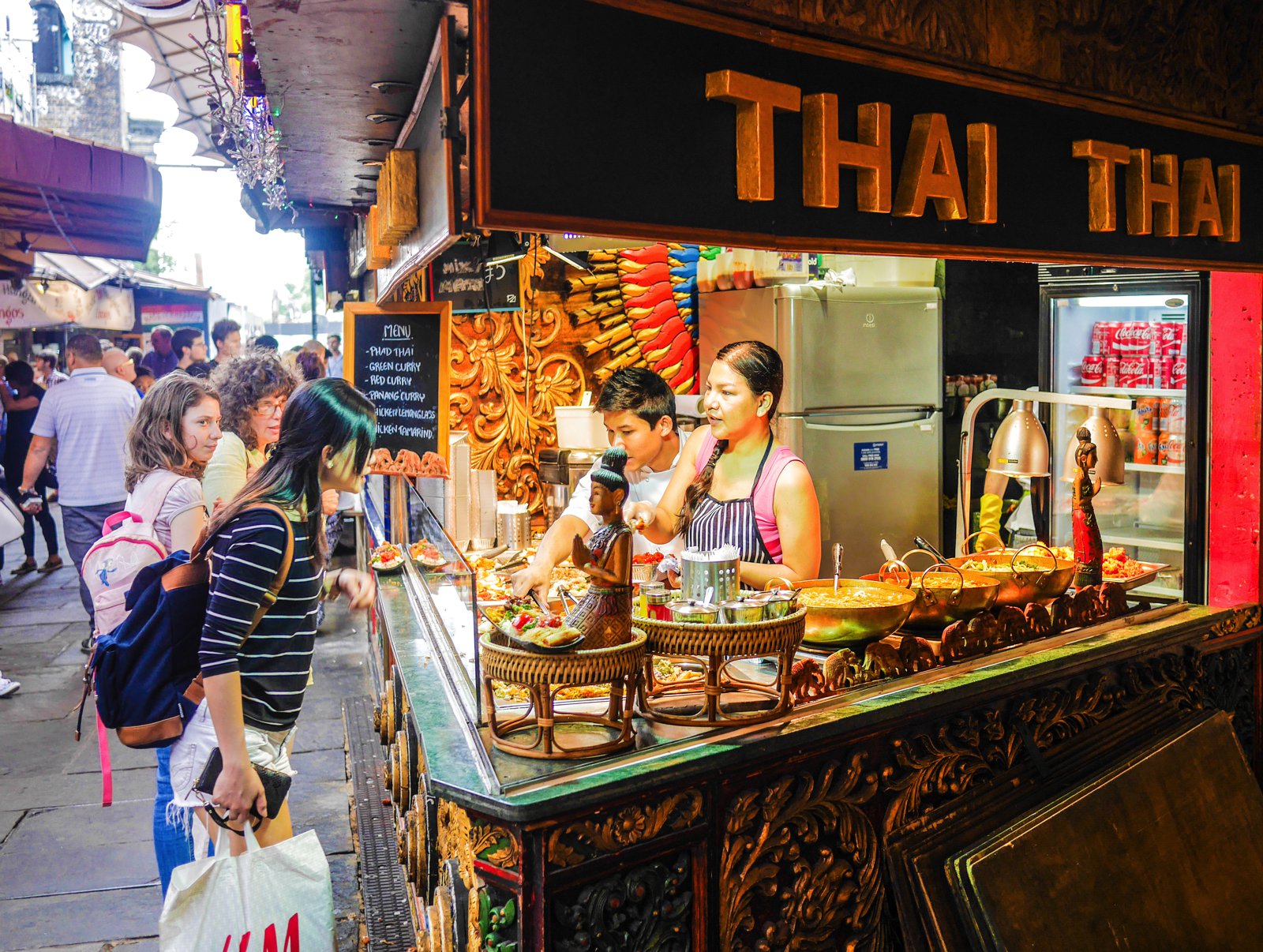 Shopping
Remember to head to Camden for an out-of-this-world market experience. Grab some hot apple cider in winter and chilled mojitos in summer, while heading to the famous Cyber Dog store, which hosts in-house dancers, pumping music, neon lights and rave costumes that will infiltrate every one of your senses! It's one of the most famous stores in Camden and is great to experience a very different type of "shop". One of my favourite things to do is to head through the markets within Camden itself. There are hundreds of stalls selling everything from bespoke art to beautiful jewellery and vintage clothing. It's even a great place to kick back and try and grab some bespoke leather products within the winding and narrow alleyways of the markets.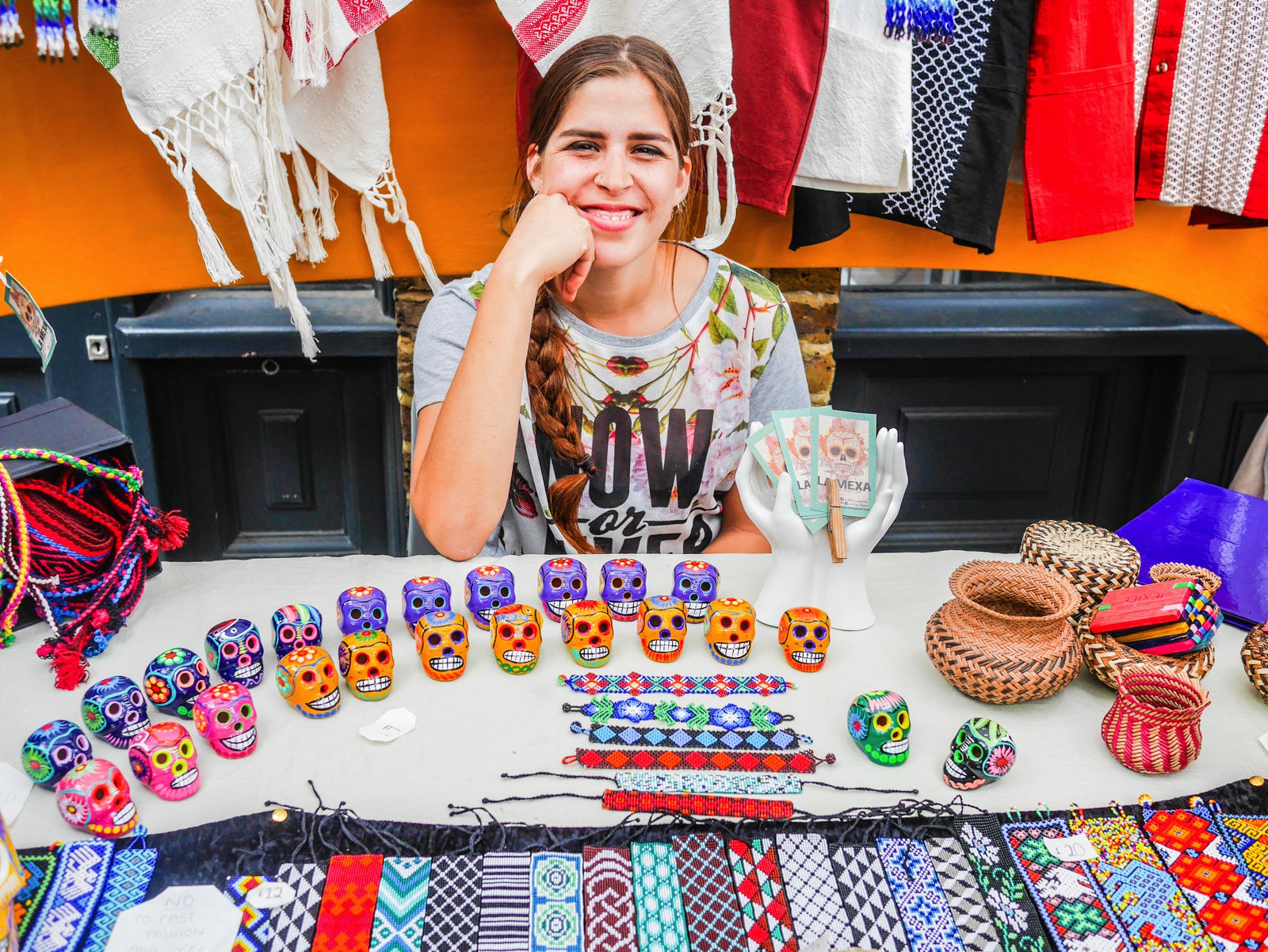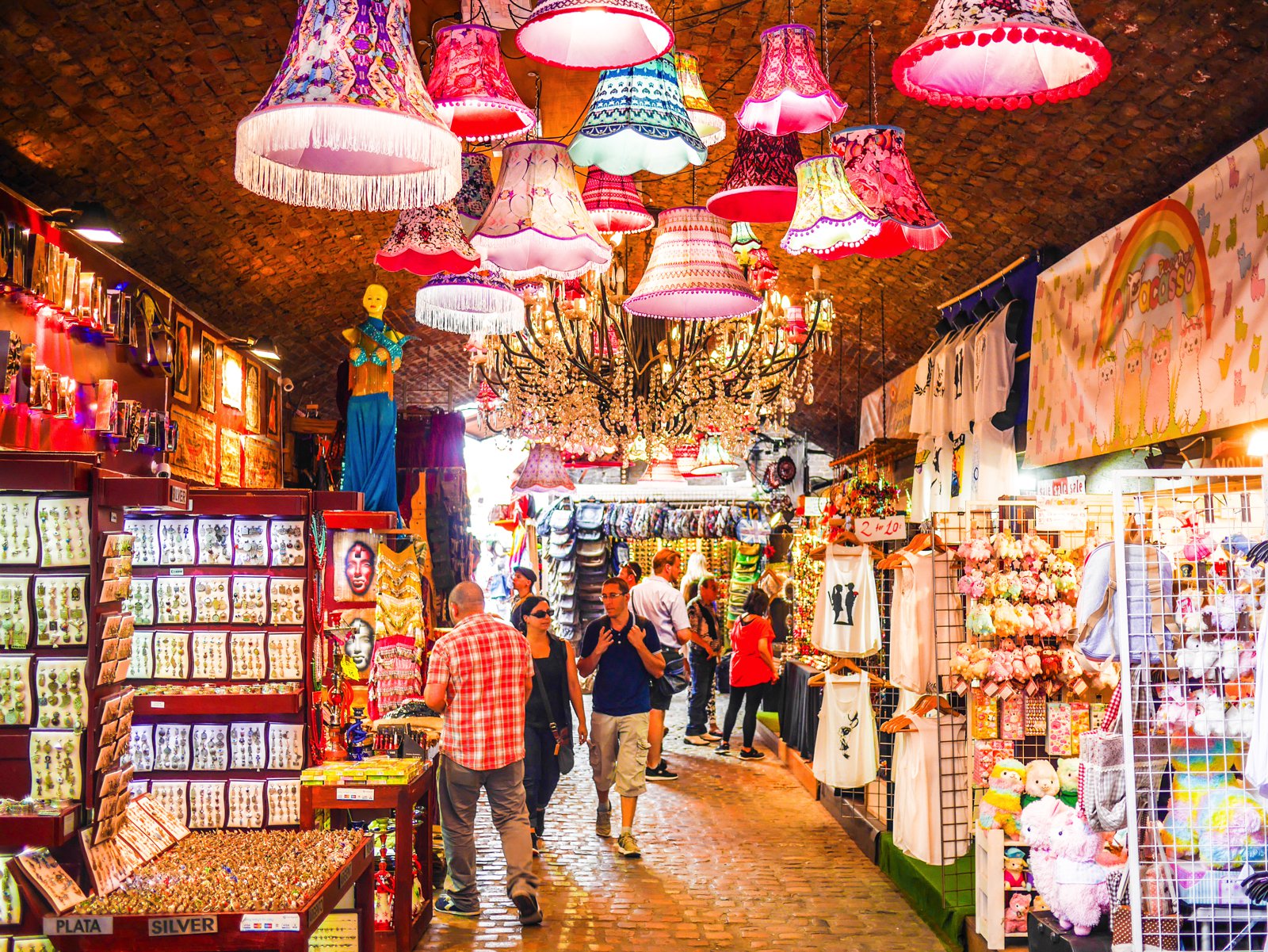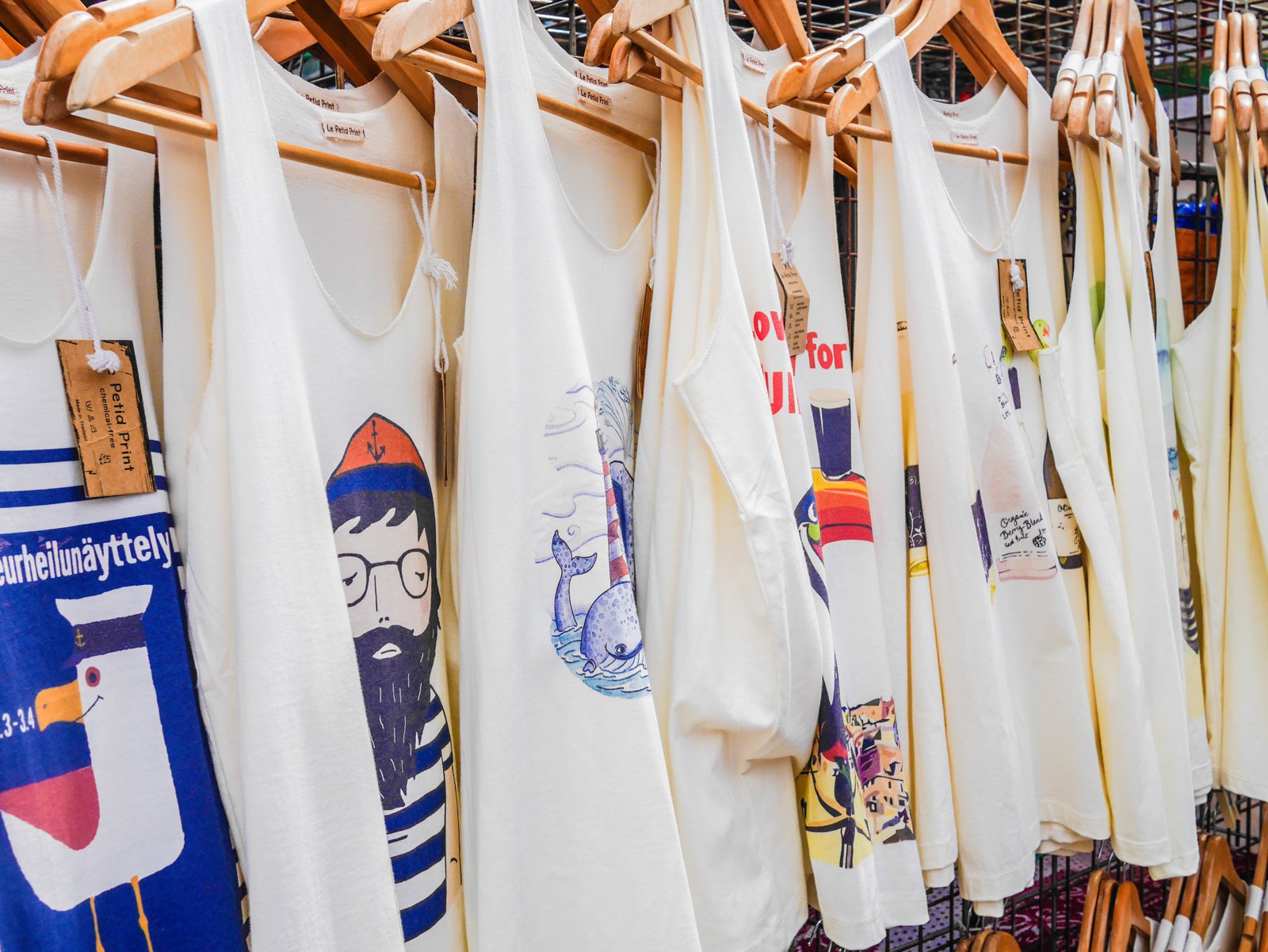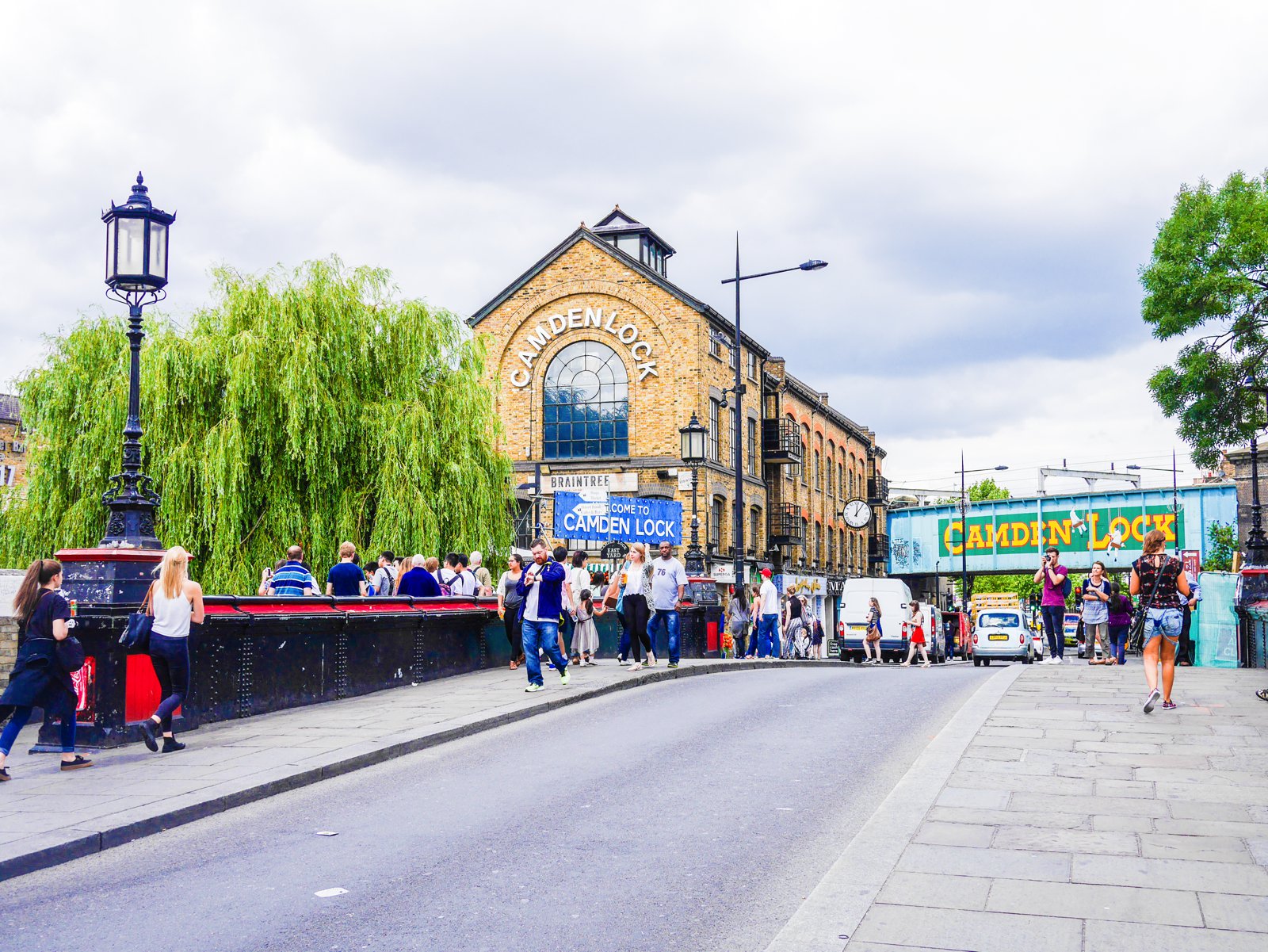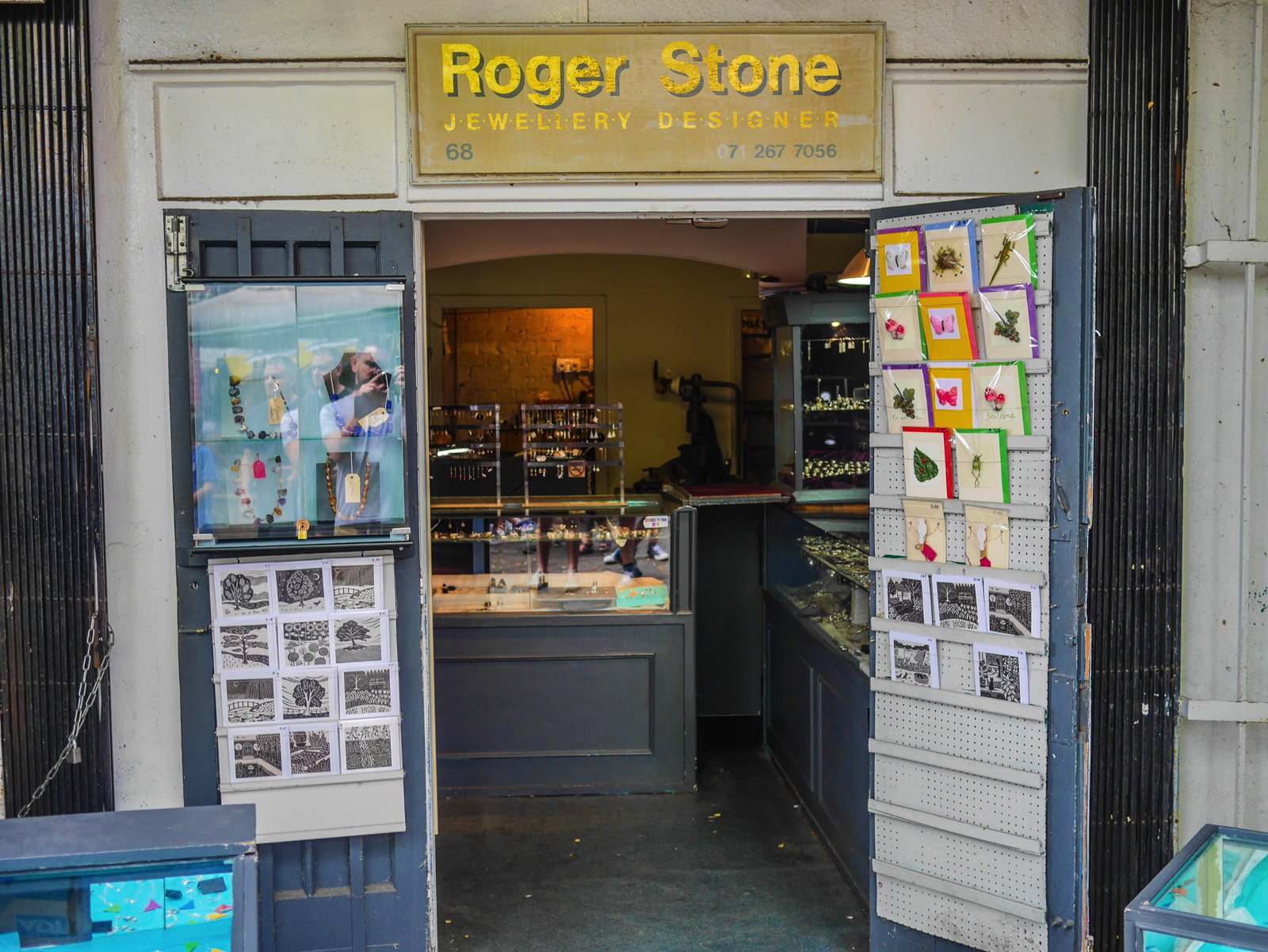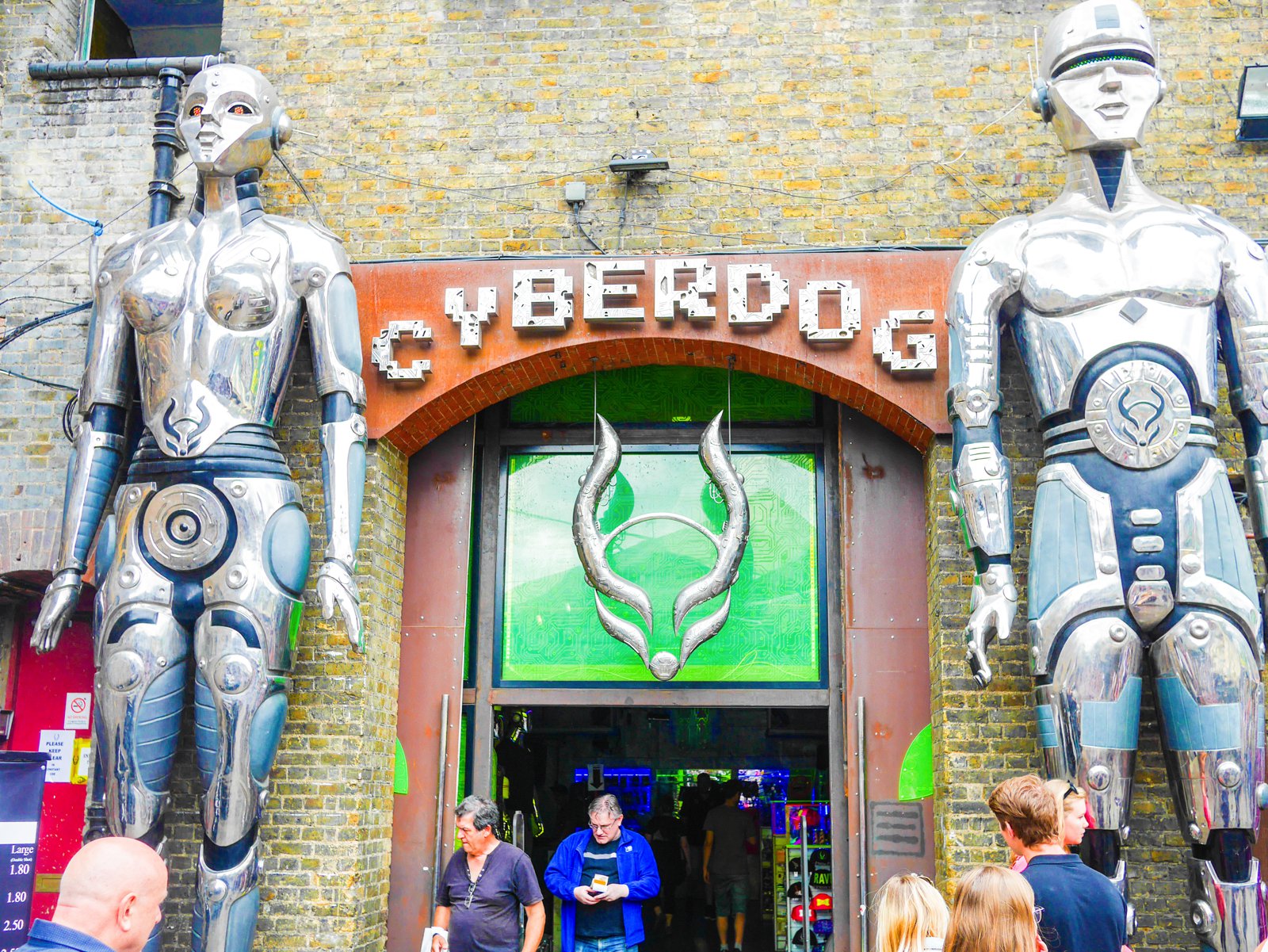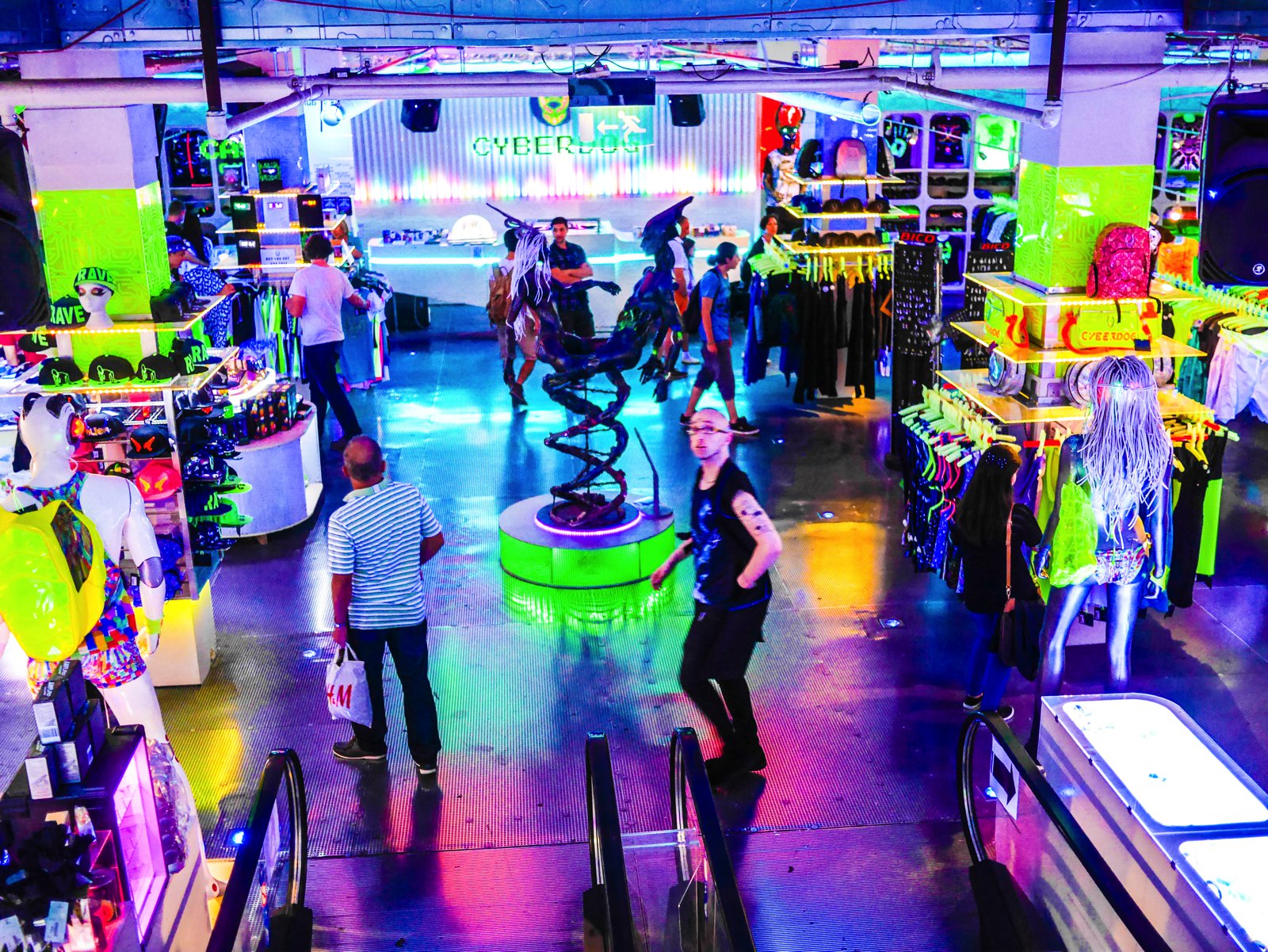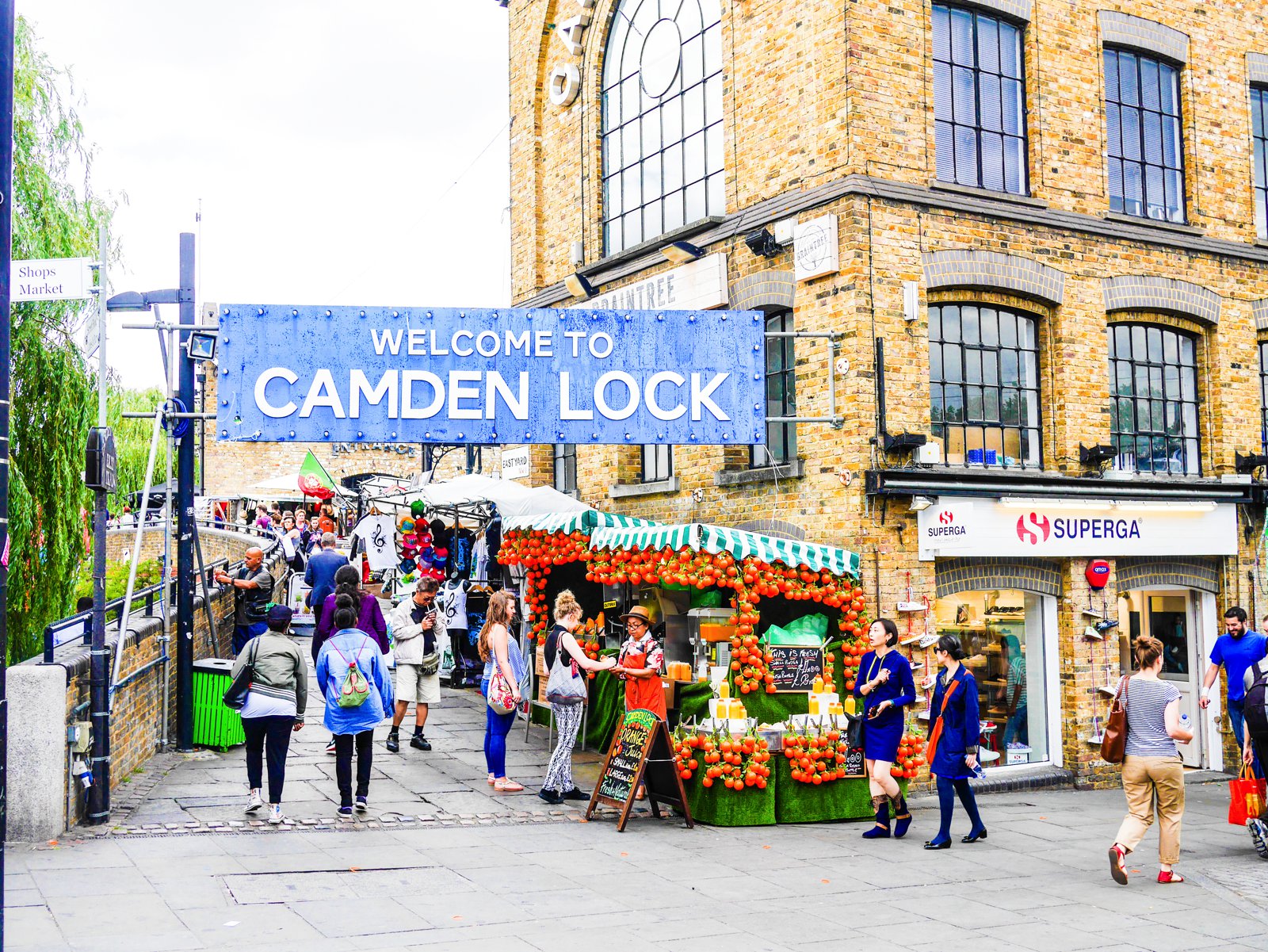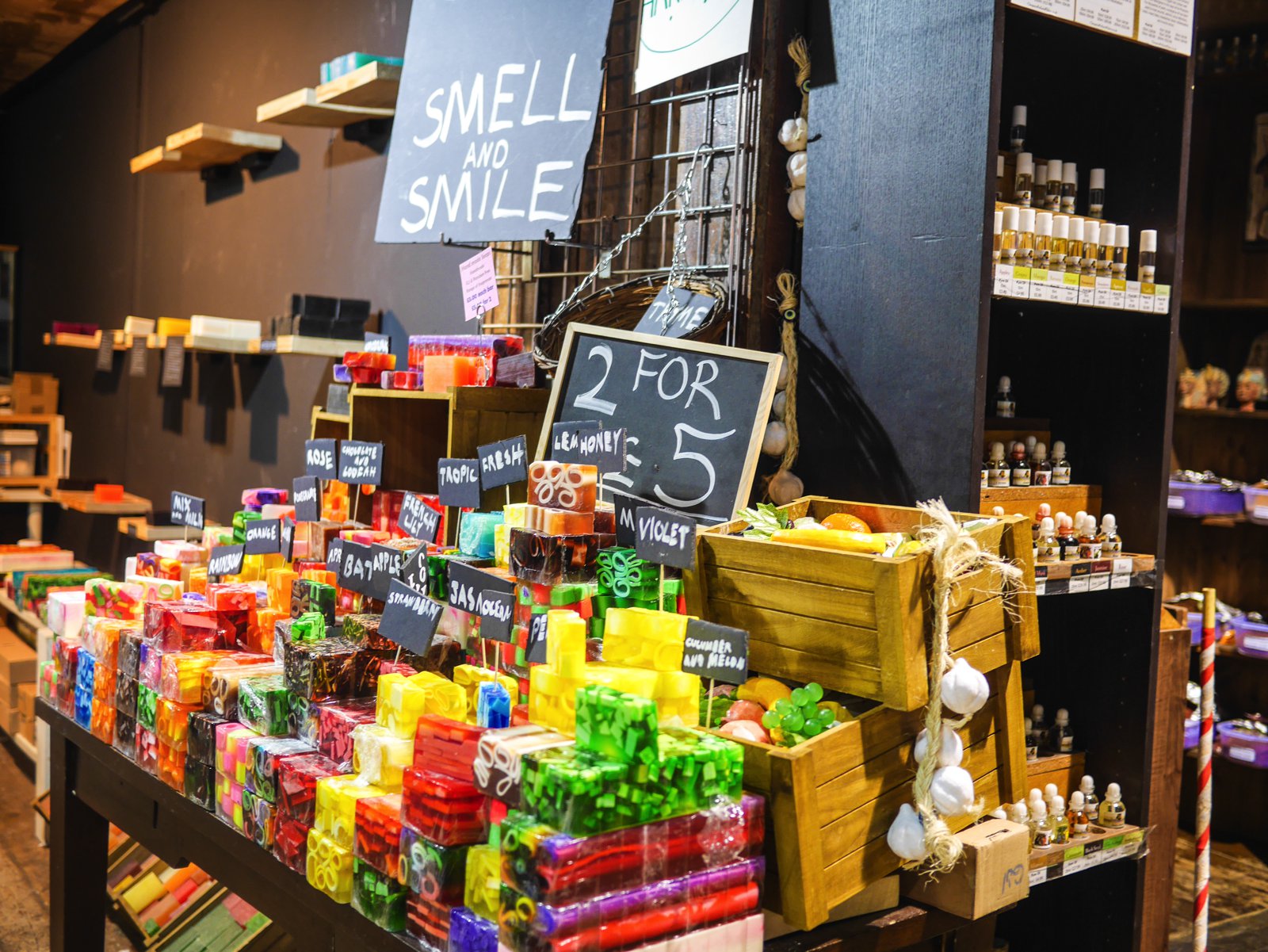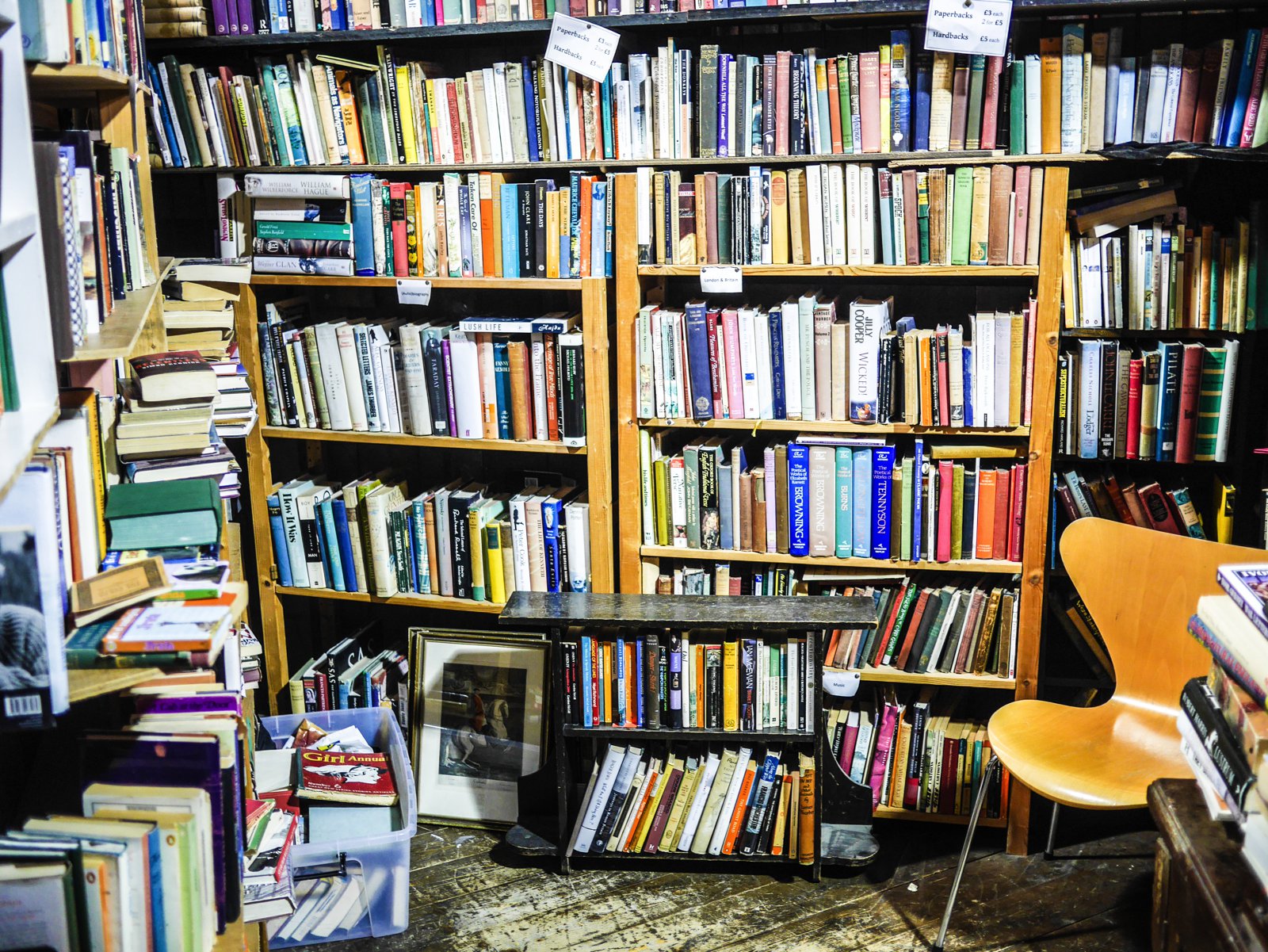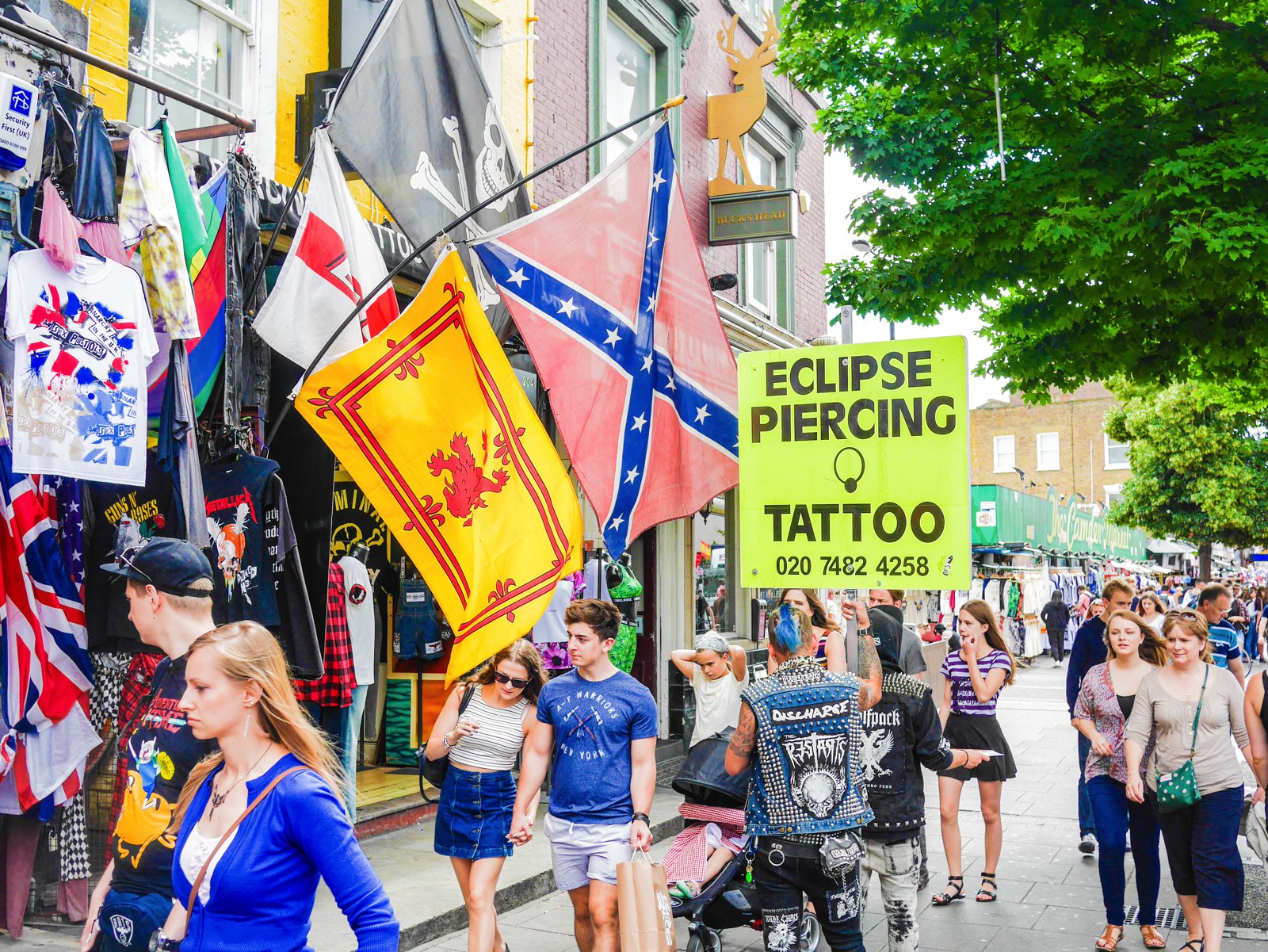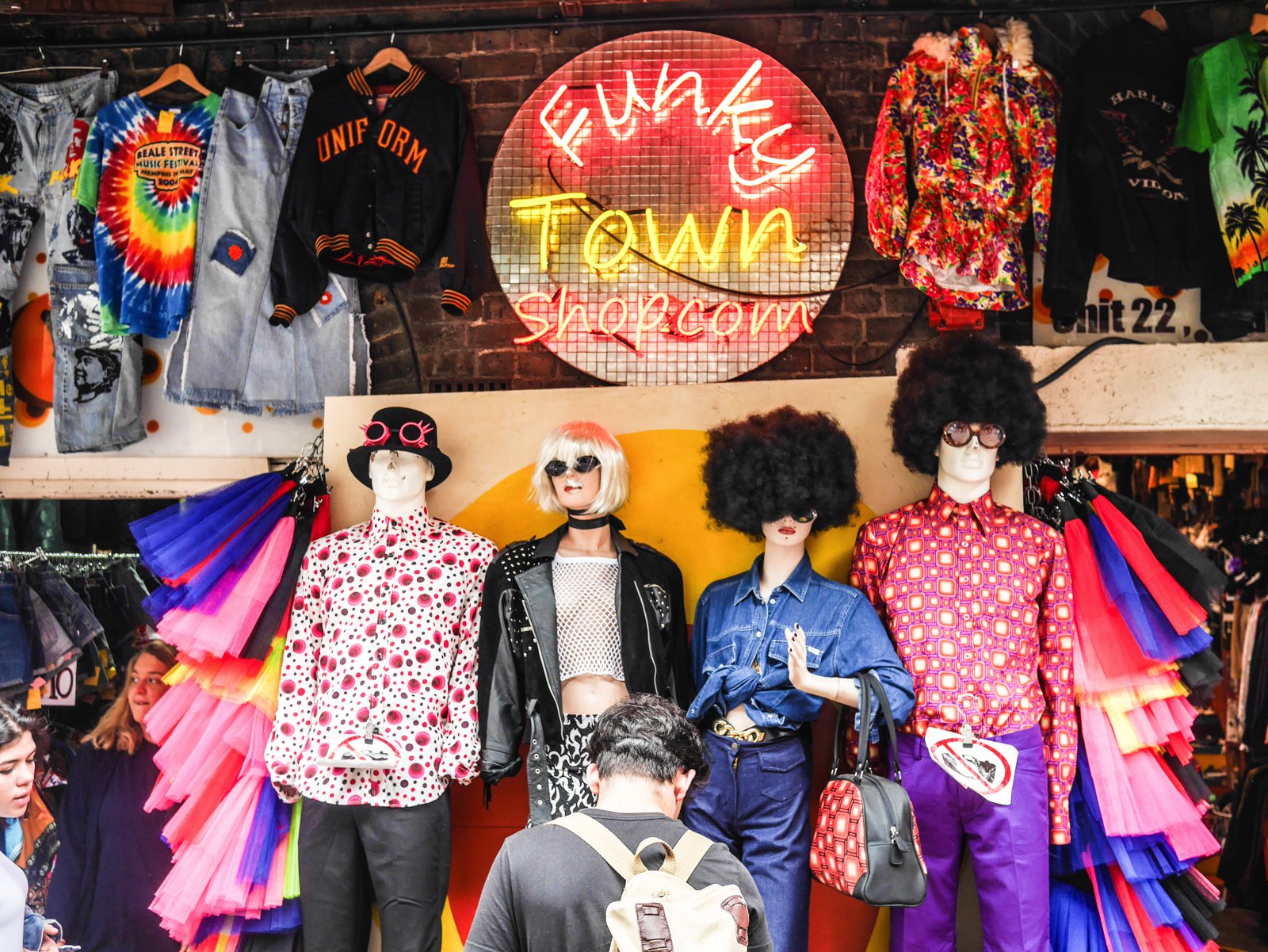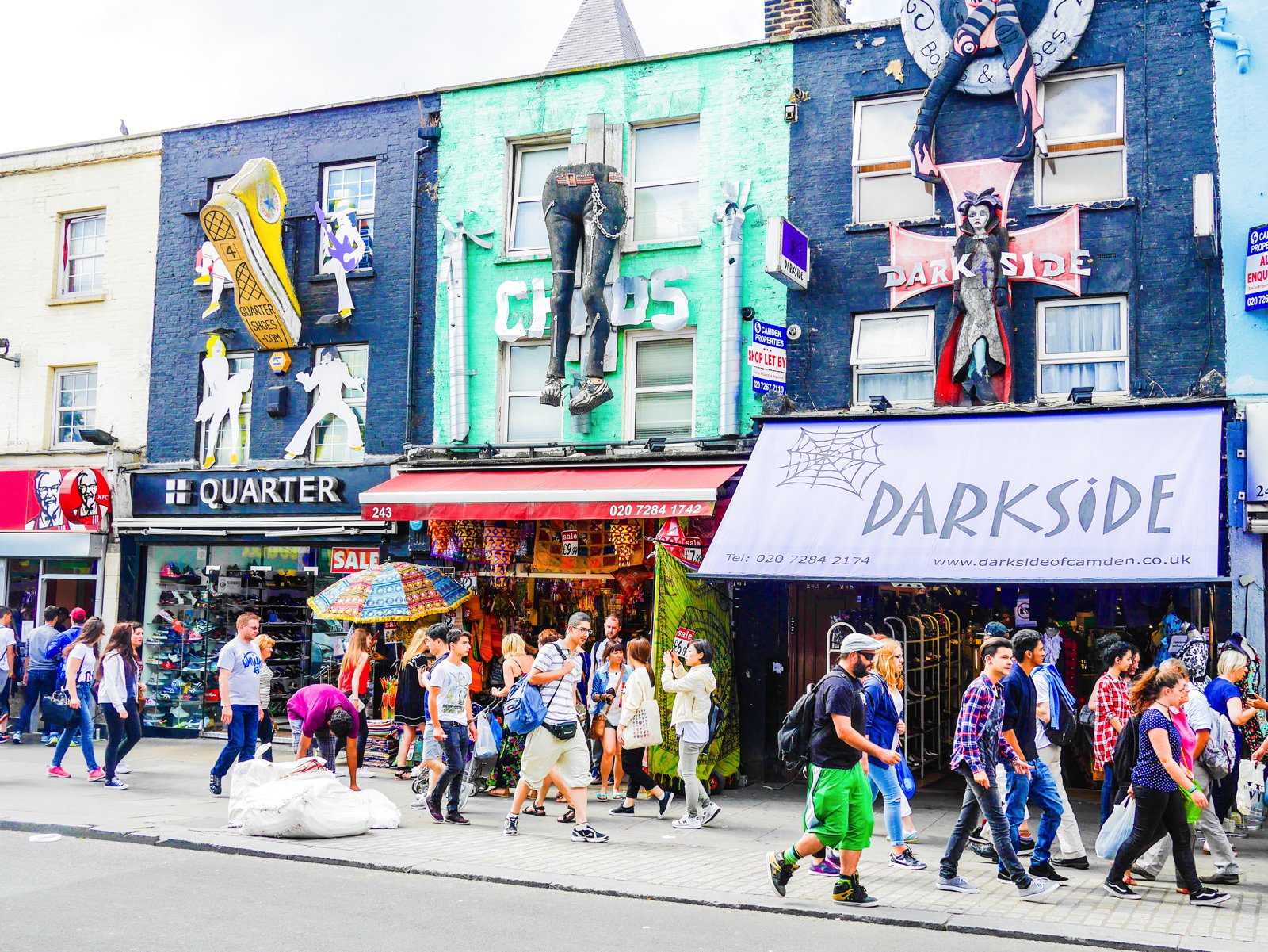 Entertainment
For a great and intimate music venue, head to The Round House… its a victorian (round) building where trains used to be turned around!!! Now it has become one of the coolest music venues to play in London! The thing that I love most about this venue is that you are always guaranteed a great view and a sound-blasting system that is out of this world! Each year in September, The Round House also hosts the iTunes Festival for 30 days of free music! Artists such as Adele, Amy Winehouse, Elton John, Lady Gaga, Katy Perry, Ed Sheehan and Chic have all performed within this intimate venue. Attendance to these concerts are FREE and you can register your interest in getting tickets on the iTunes Festival Website. This usually goes live 4-8 weeks before September.
Finally, If you want to see some world-class jazz, head to the "Jazz Cafe" where established and emerging artists play to packed crowds and is a must for any Jazz fan!
I hope you enjoy Camden as much as I, and my now goulash filled tummy, do! 🙂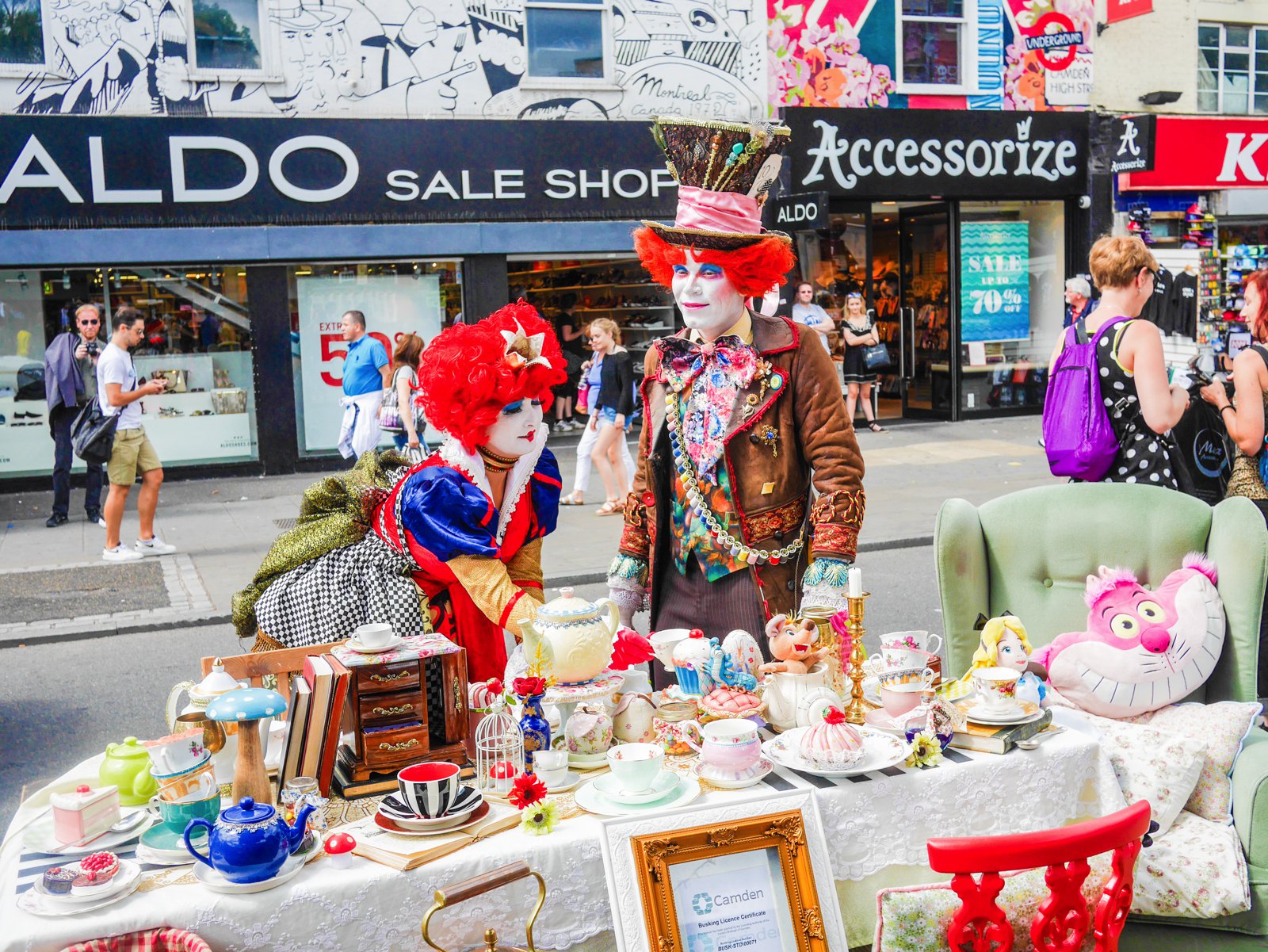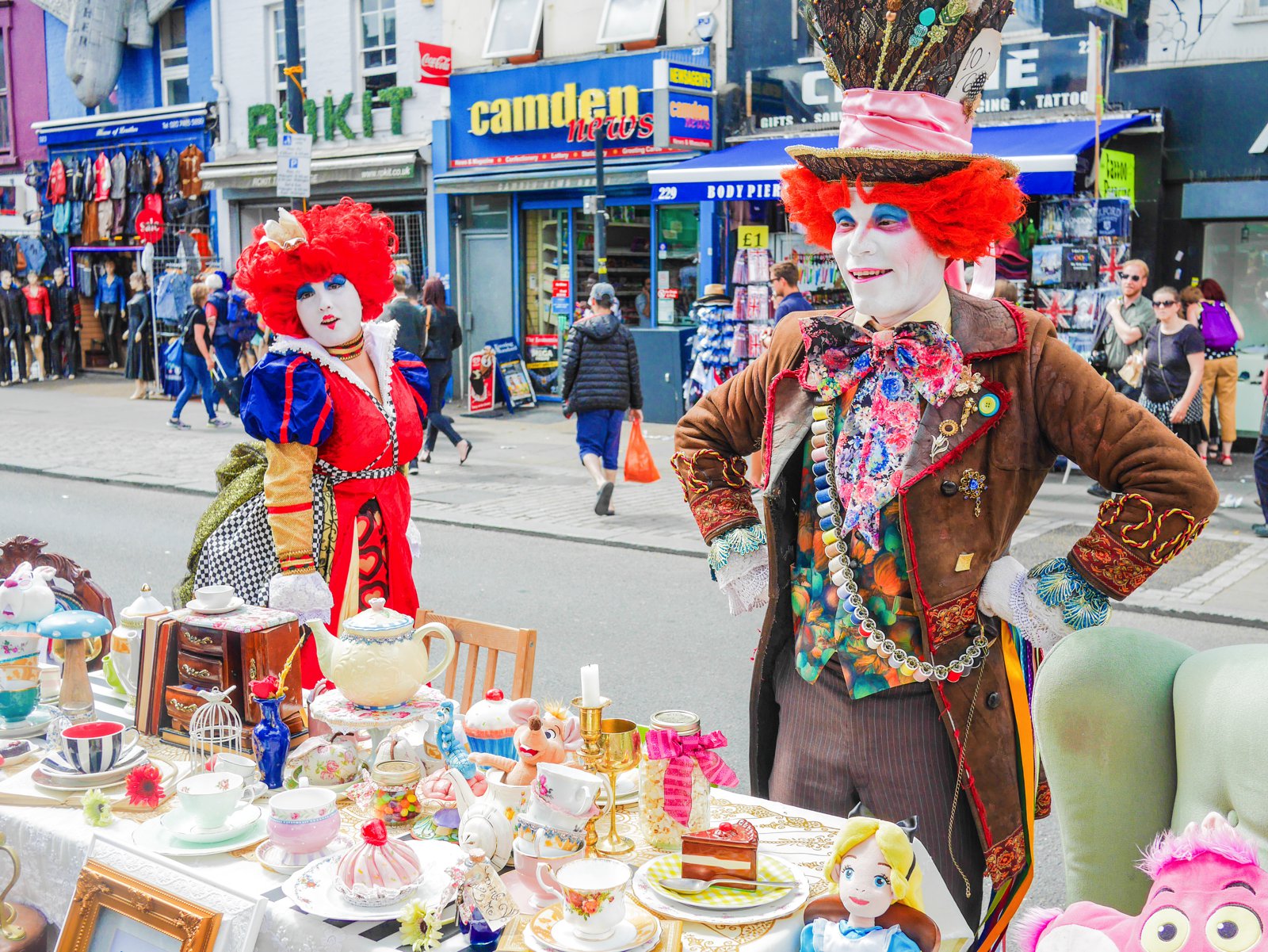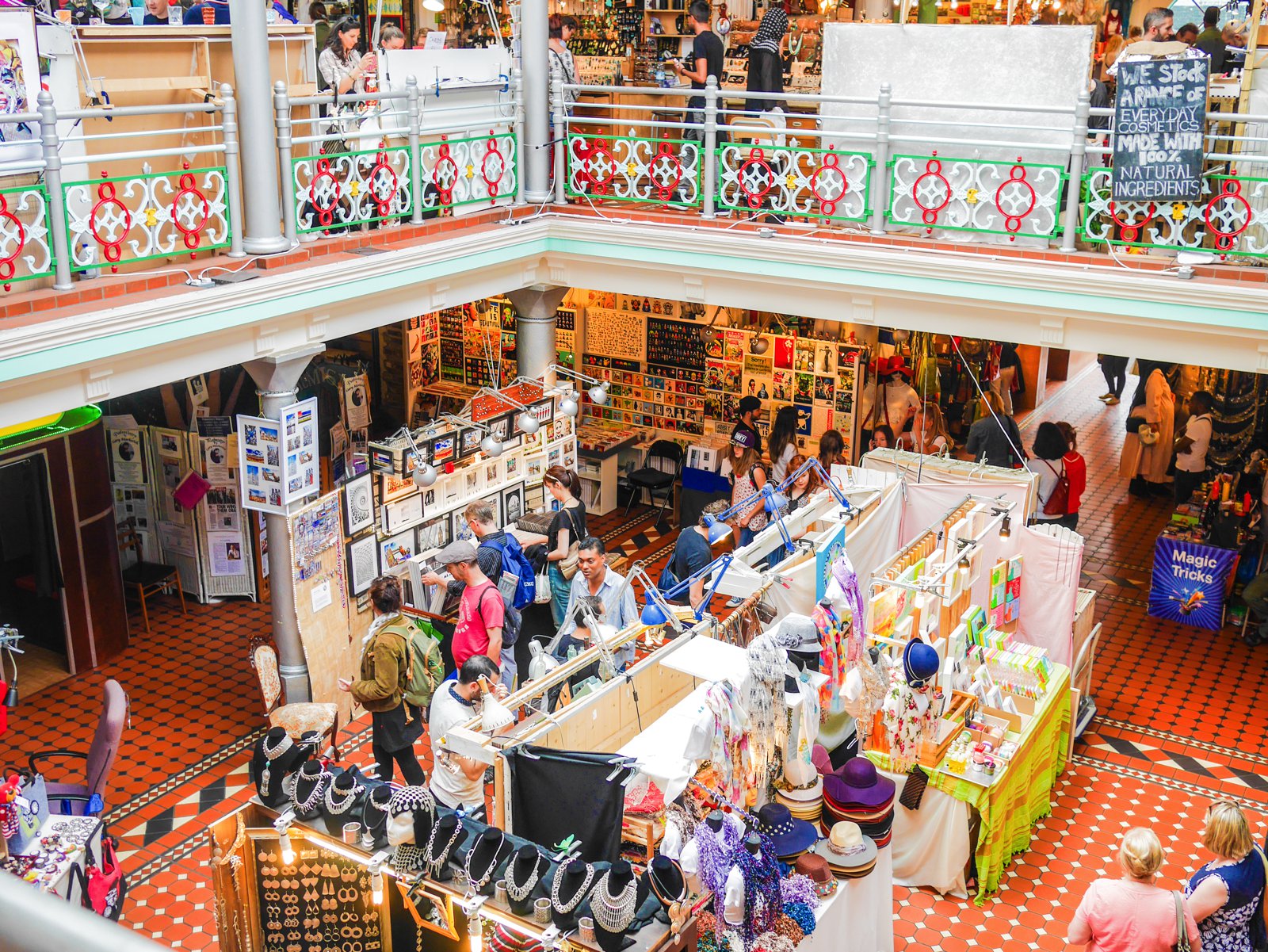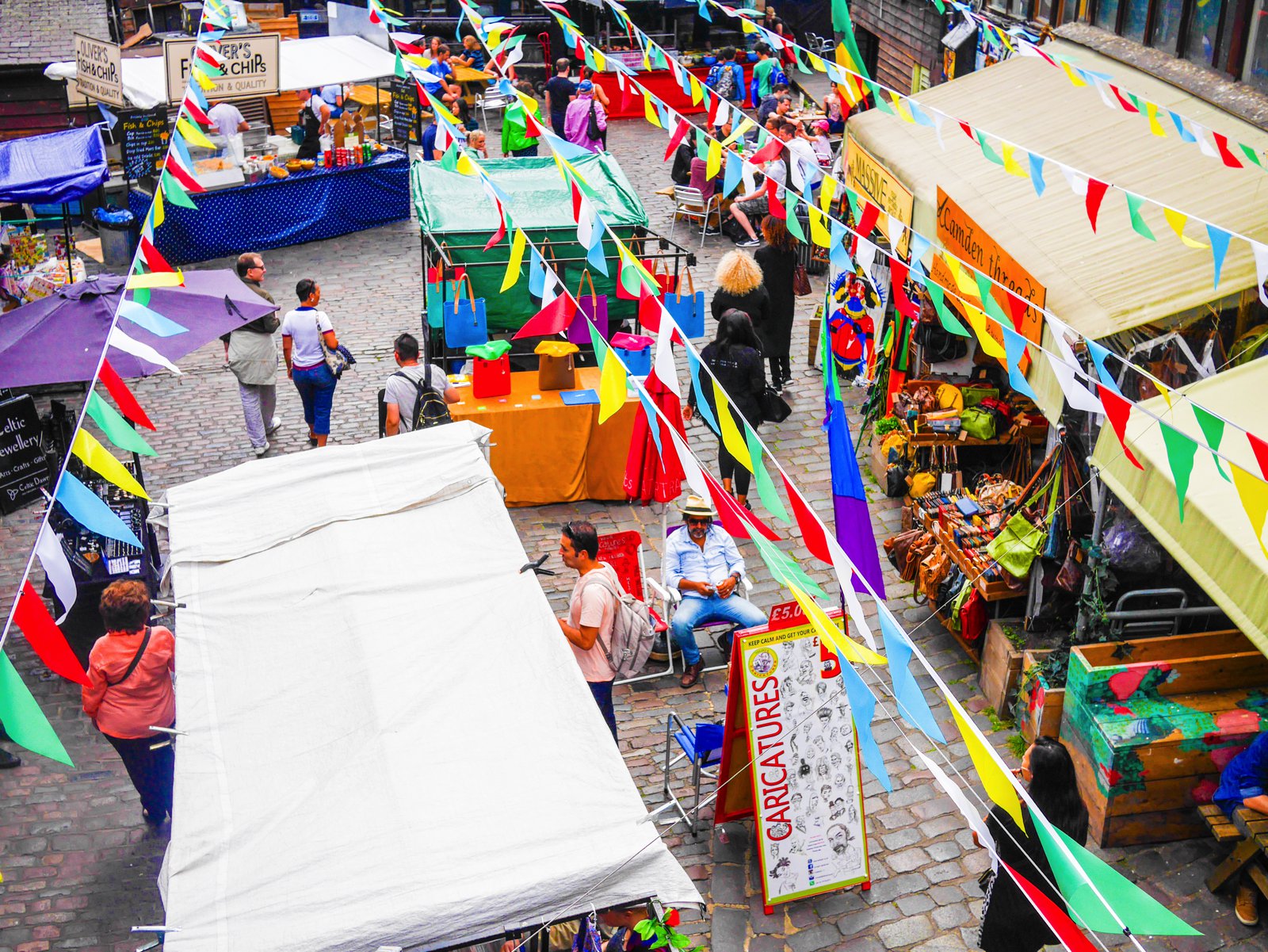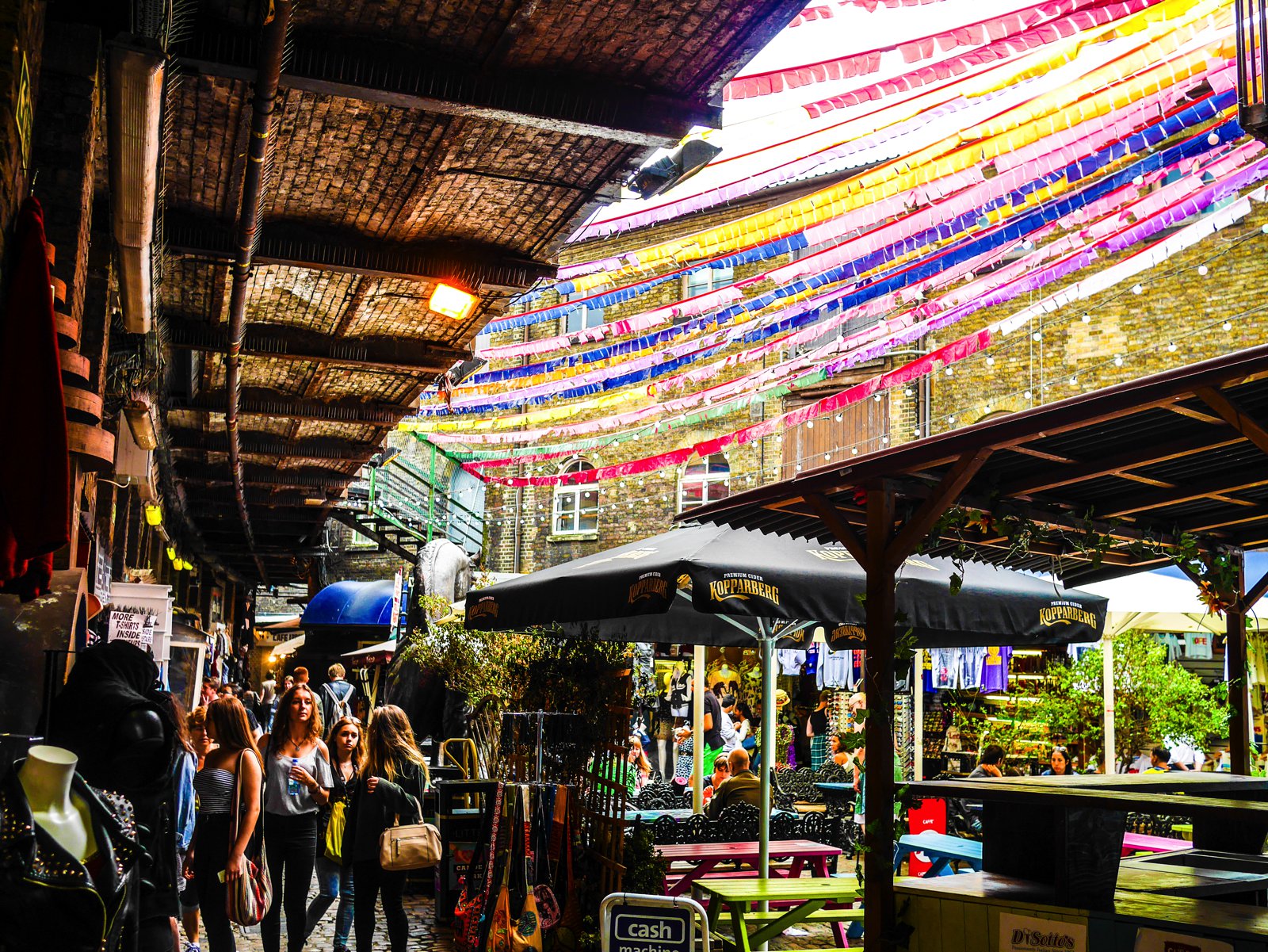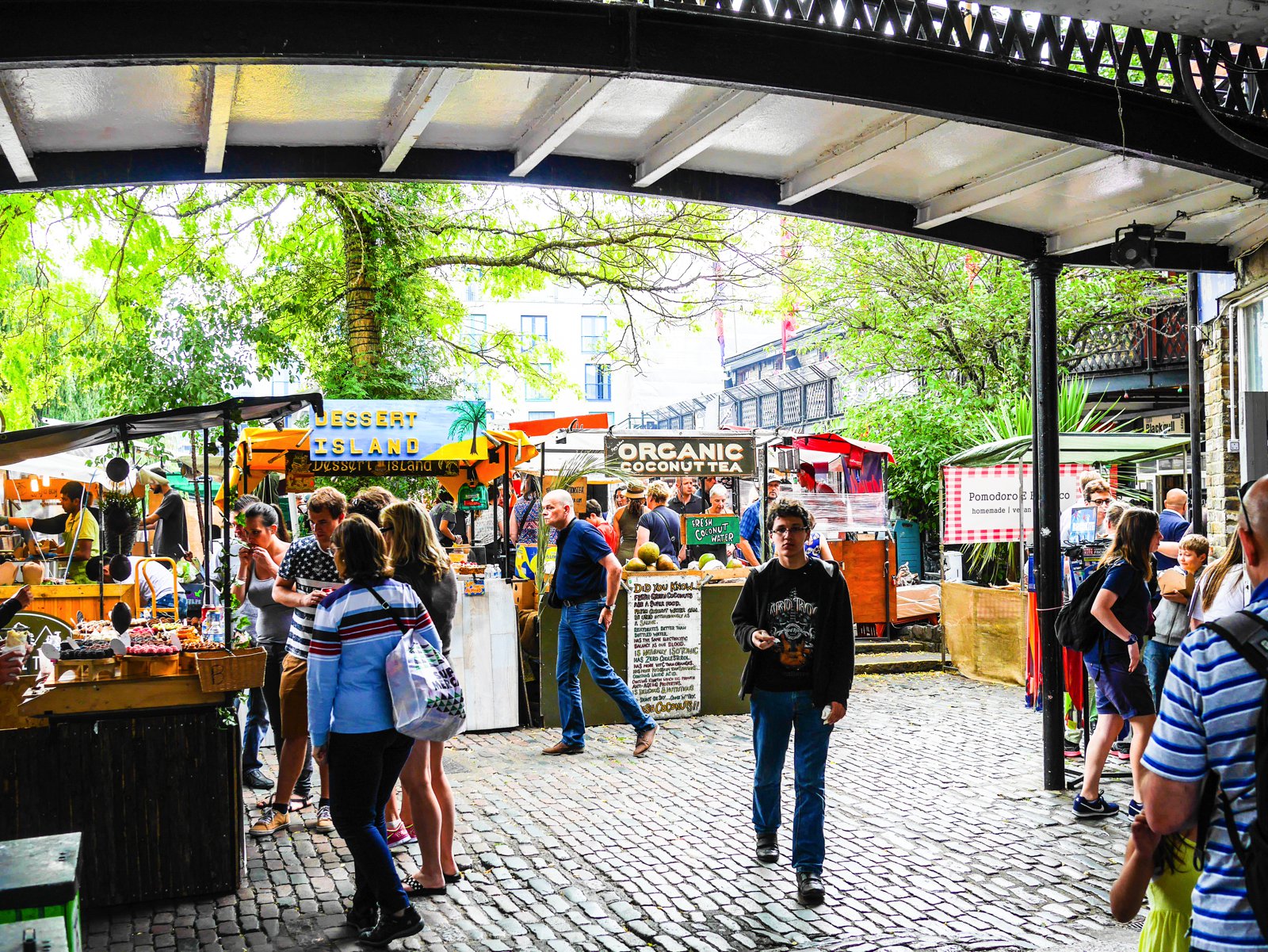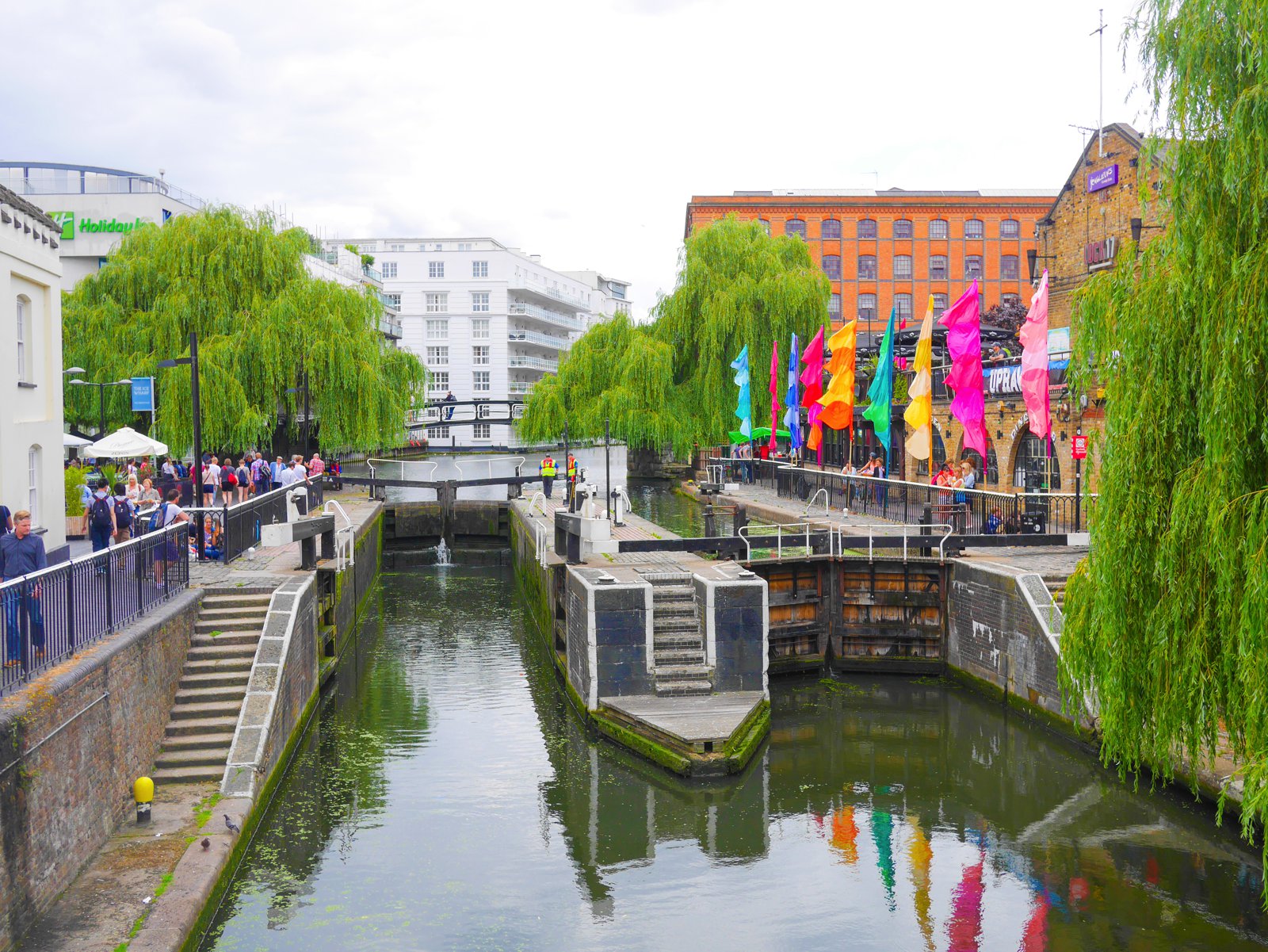 ---
Like London? Plan your perfect trip to Covent Garden with these inspirational things to eat, see & do!
---
---
---