First things first, Florida is one huge state! Coming from Europe, it's sheer size can be something of a surprise and indeed trips from places like say Key West (down South) to Orlando (which is kinda in the middle), can take about 7 hours to drive – if you do the drive non-stop.
The flip-side of this huge size though is that there's so much to see and do in Florida and indeed, you can easily spend a week or two exploring this US city and still not have covered half of the sights – which is all the more reason to return! And let's not forget how great weather usually is round these parts too… 🙂
On our first visit to Florida, we rode those rides in Orlando (we were like the first in the queues and the last to leave), we went searching for alligators in the Everglades, drank cocktails till sun-down on the beach in Miami… and again in Key West, went tubing down the river in Ichetucknee (with wild manatees…and a few snakes and turtles), explored beach cities like Pensacola and so much more.
Needless to say, we know first-hand how much fun a holiday in Florida can be and to that end, we've got 10 places you have to visit when you're in Florida!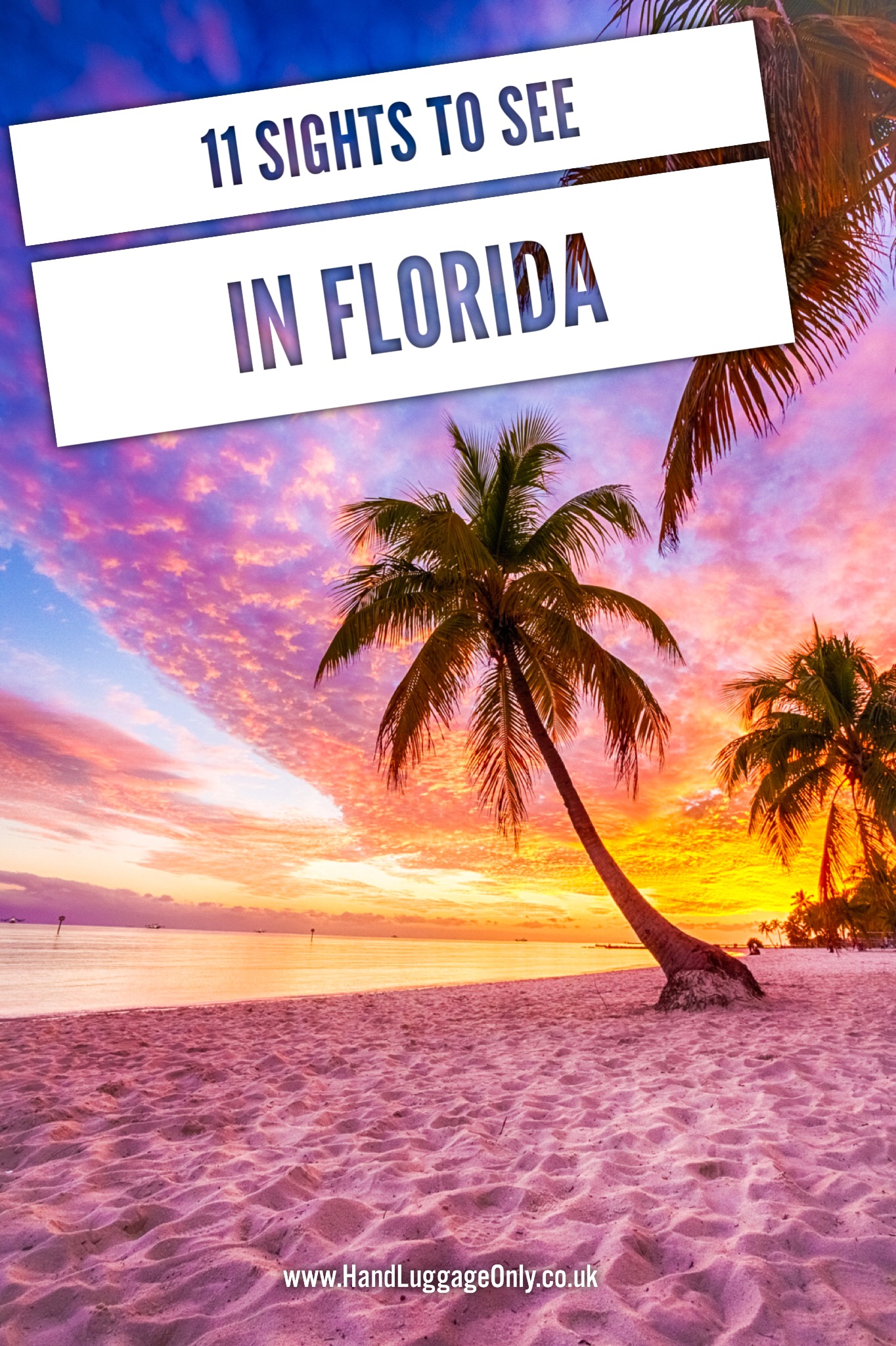 1.) Have a fun-filled day in Orlando's theme parks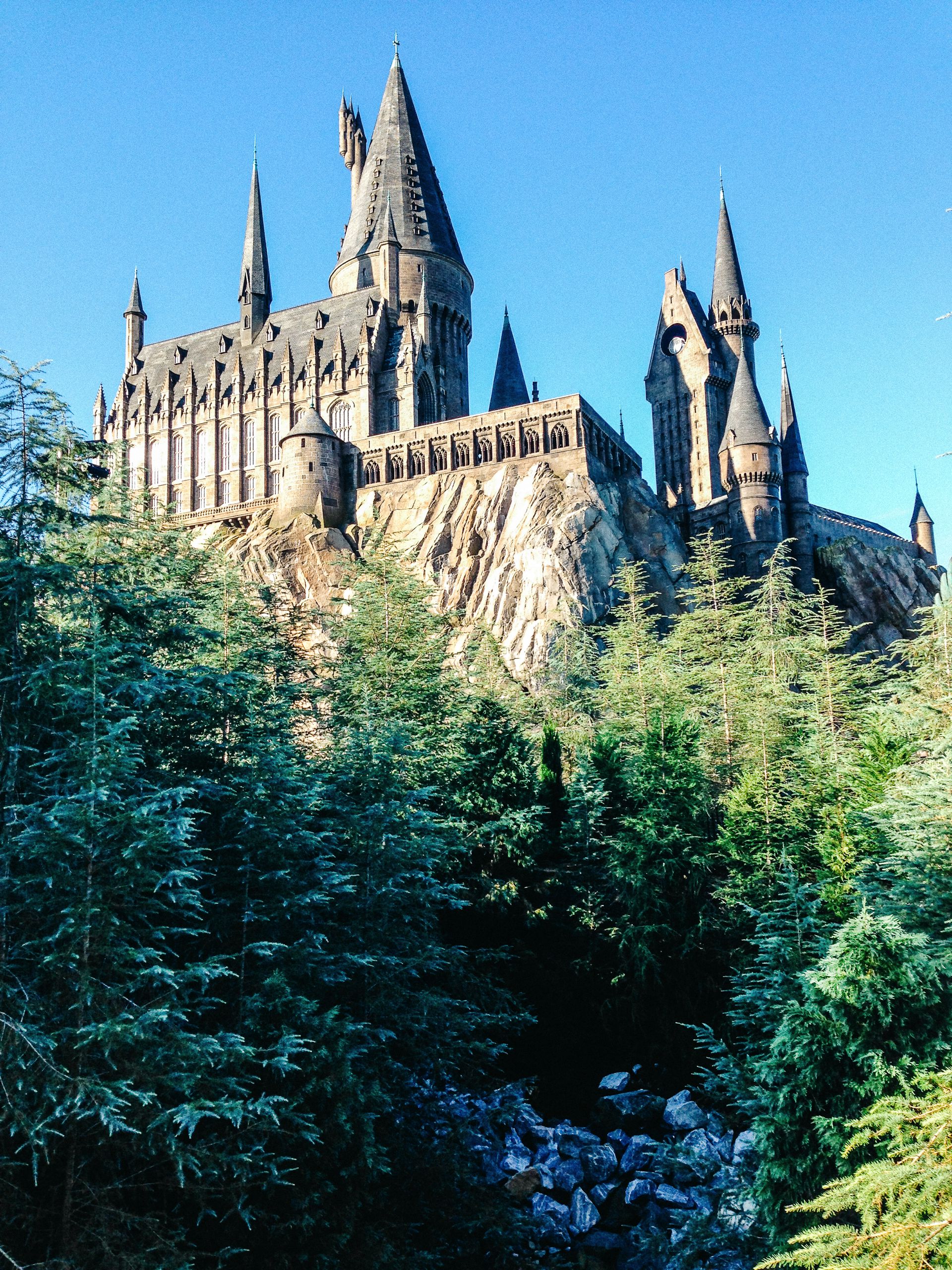 This is a good place to start because more likely than not, you've traveled all the way to the state of Florida just for its famous theme parks. Plus, let's face it – some of the best flight deals are direct to Orlando so if you're a savvy traveller, you're bound to arrive here anyway and you might as well make the most of it.
For what its worth, theme parks tend to seem like things you're more likely to do with a family but I assure you, this is so far from the case. When we first booked our trip to Florida, Georgia (one of our party of 4) was very skeptical and would have skipped the experience all together – Christ and I, who had never been before knew we would have to go and Lloyd had been several times as a kid and wanted to go back so Georgia was out-voted and we spend a day (and 2 nights) here.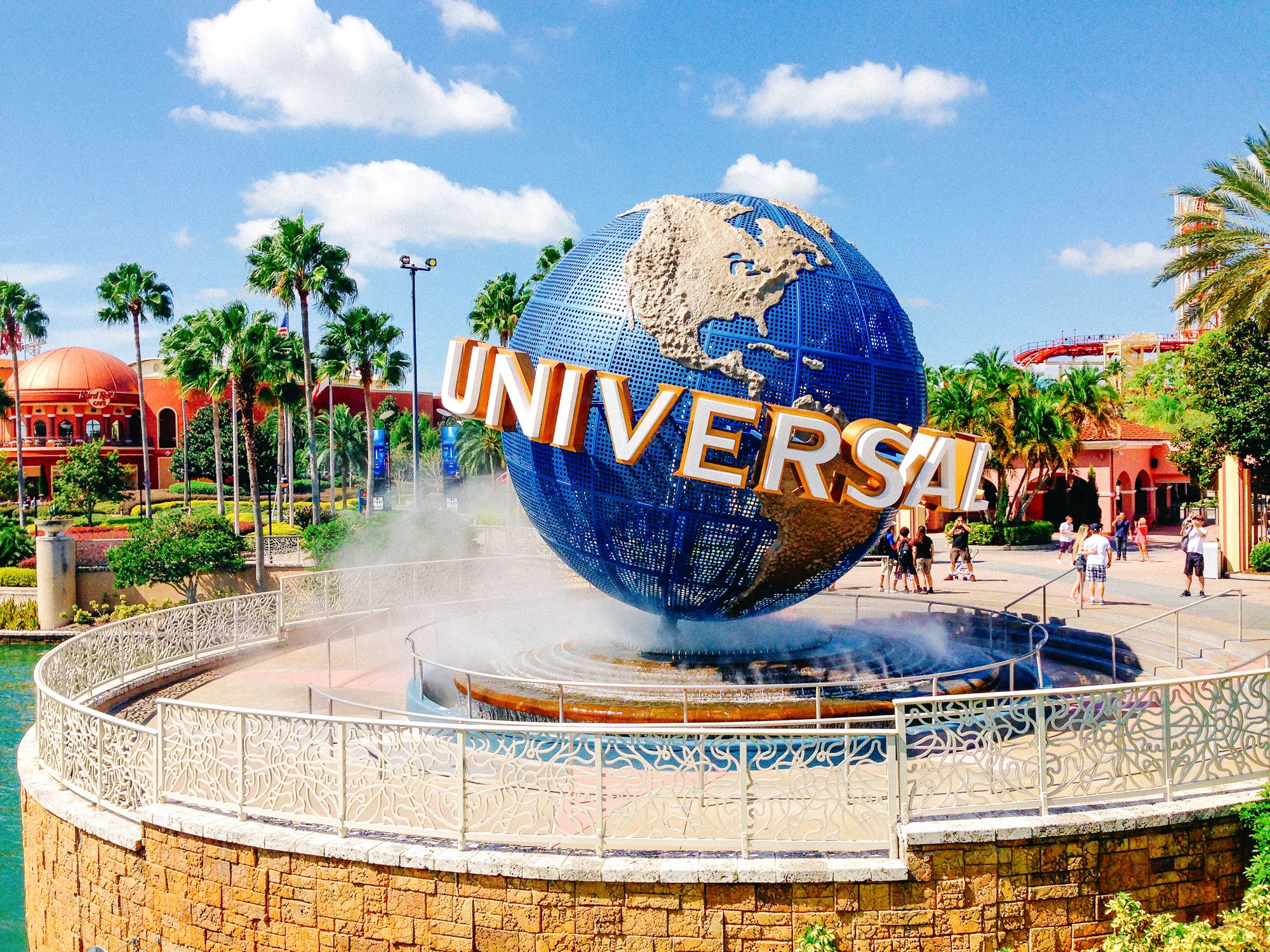 It was incredible! We decided to go to Universal Studios & Islands of Adventure and our hotel was one of the theme park's hotels so we got queue jumps and early entry into the parks too! It was AMAZING!!! So much fun! FYI – queue jumps are so worth it – we rode every single ride… twice (okay fine, some we did almost 5 times) and the early admission meant that we had such an amazing run at the Harry Potter World sans queues!
There are so many great parks in Orlando, with Disney World being the most famous and you could easily spend an entire week in Orlando and still not see all of the theme parks there.
Check out deals on hotels in Orlando here
2.) Dine in Tampa (and party in Ybor City)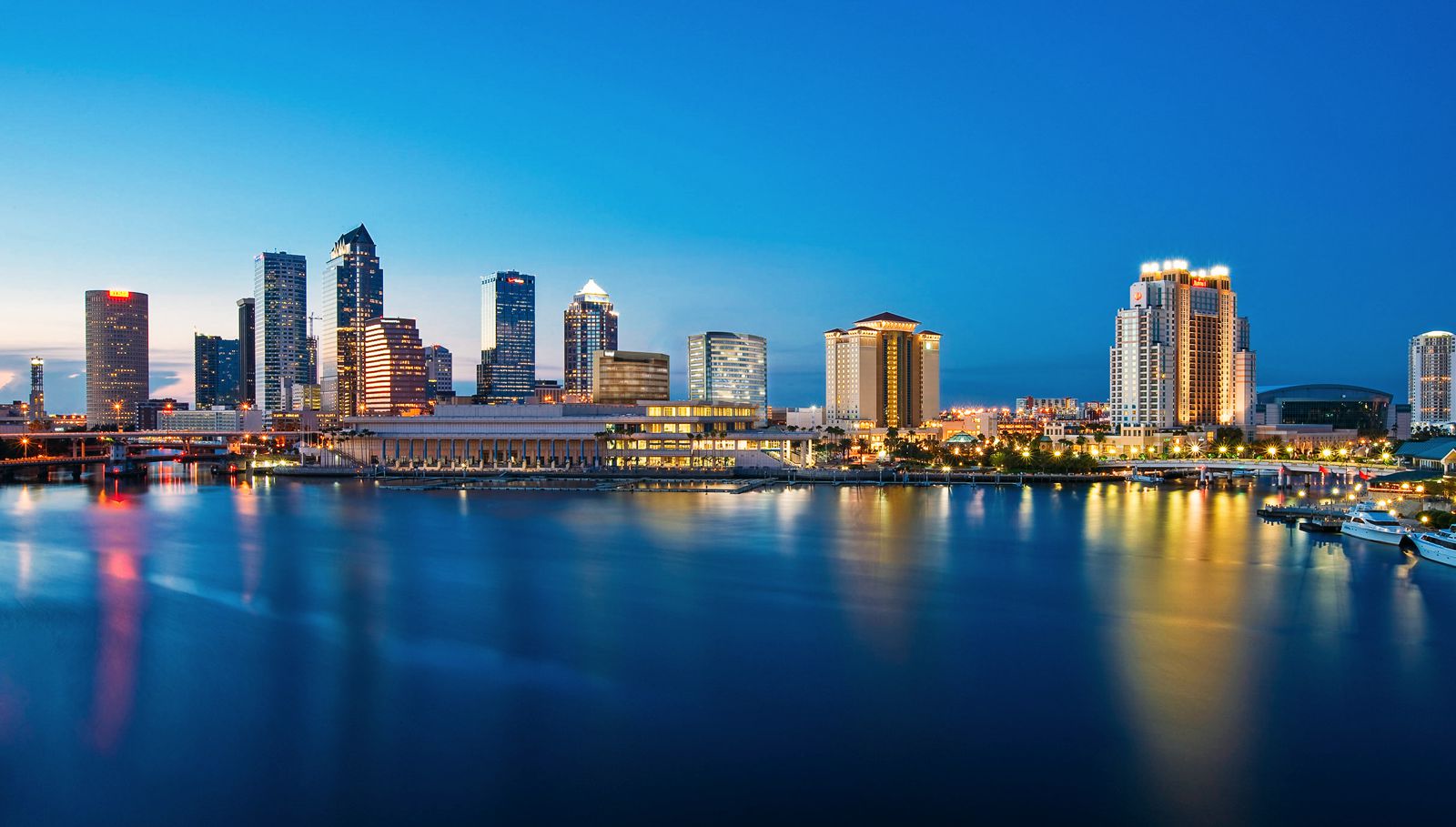 One of the closest major cities to Orlando is Tampa. Located on the Gulf of Mexico, Tampa has a beautiful downtown area (and a great mall if you wanna get some shopping done), professional football and hockey games from the Buccaneers and Tampa Bay Lightning (watching one of these games is an experience in and of itself) and the river walk along the Hillsborough River is worth it if you're staying overnight in the city.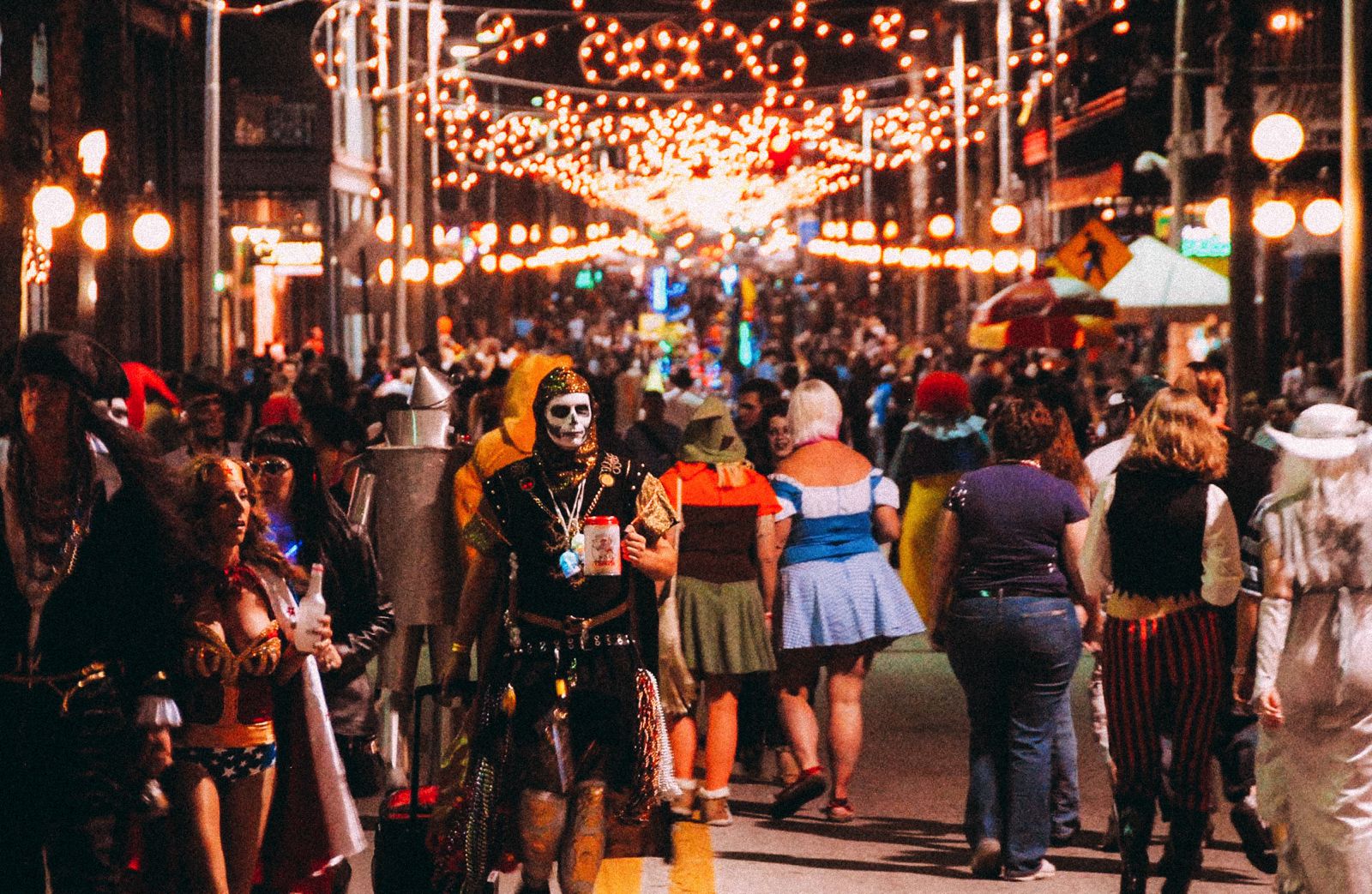 For a real treat though, head to the historic Ybor City, just northeast of the downtown area, for some of the best tours and nightlife. Ybor City was founded in the 1880's by Cuban, Spanish, and Italian immigrants who founded and worked in the many cigar factories of the area. Today, it is home to some of the most interesting venues and a visit here is a great way to spend a night in Tampa!
Check out hotels in Tampa here
3.) Explore an piece of US history in St. Augustine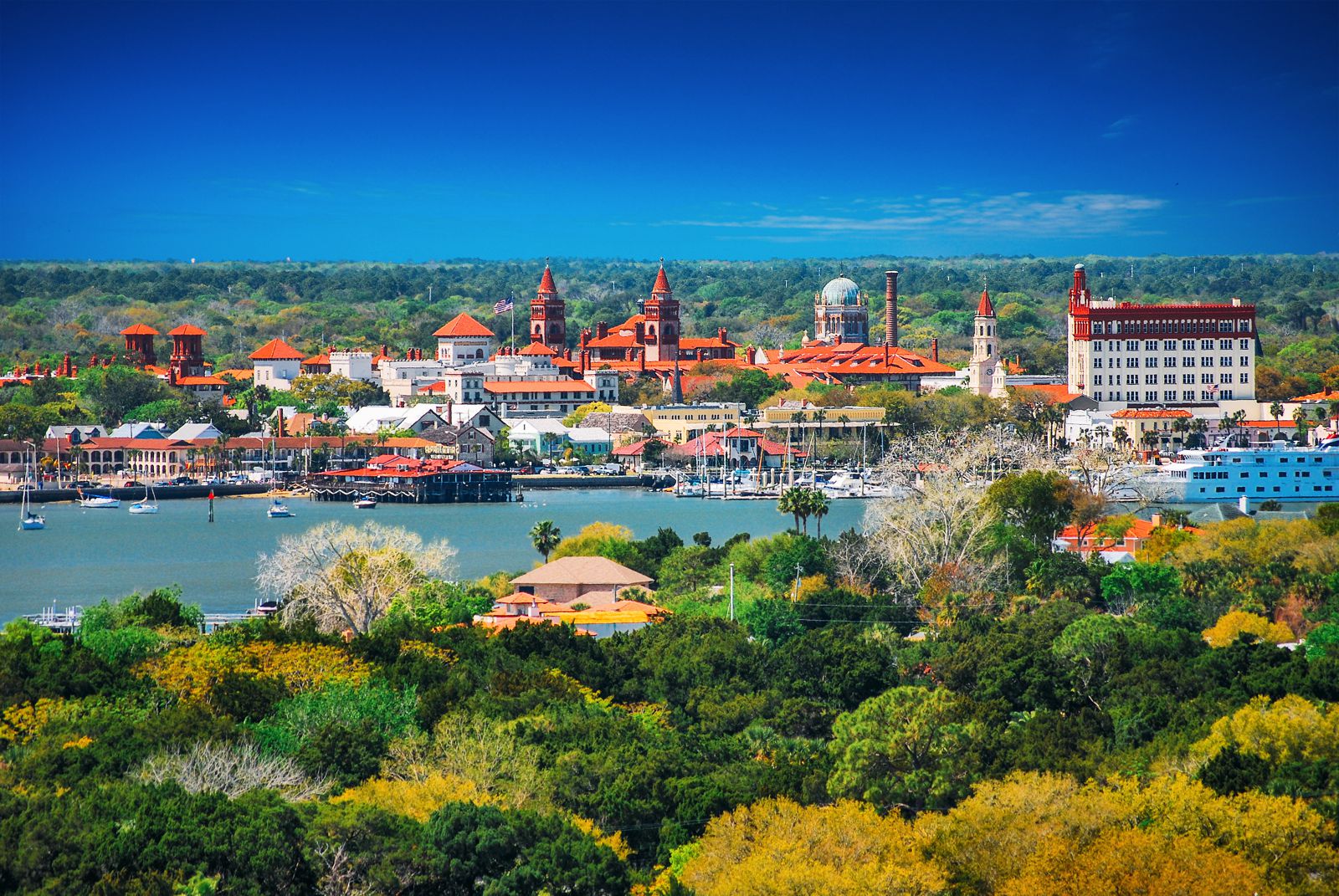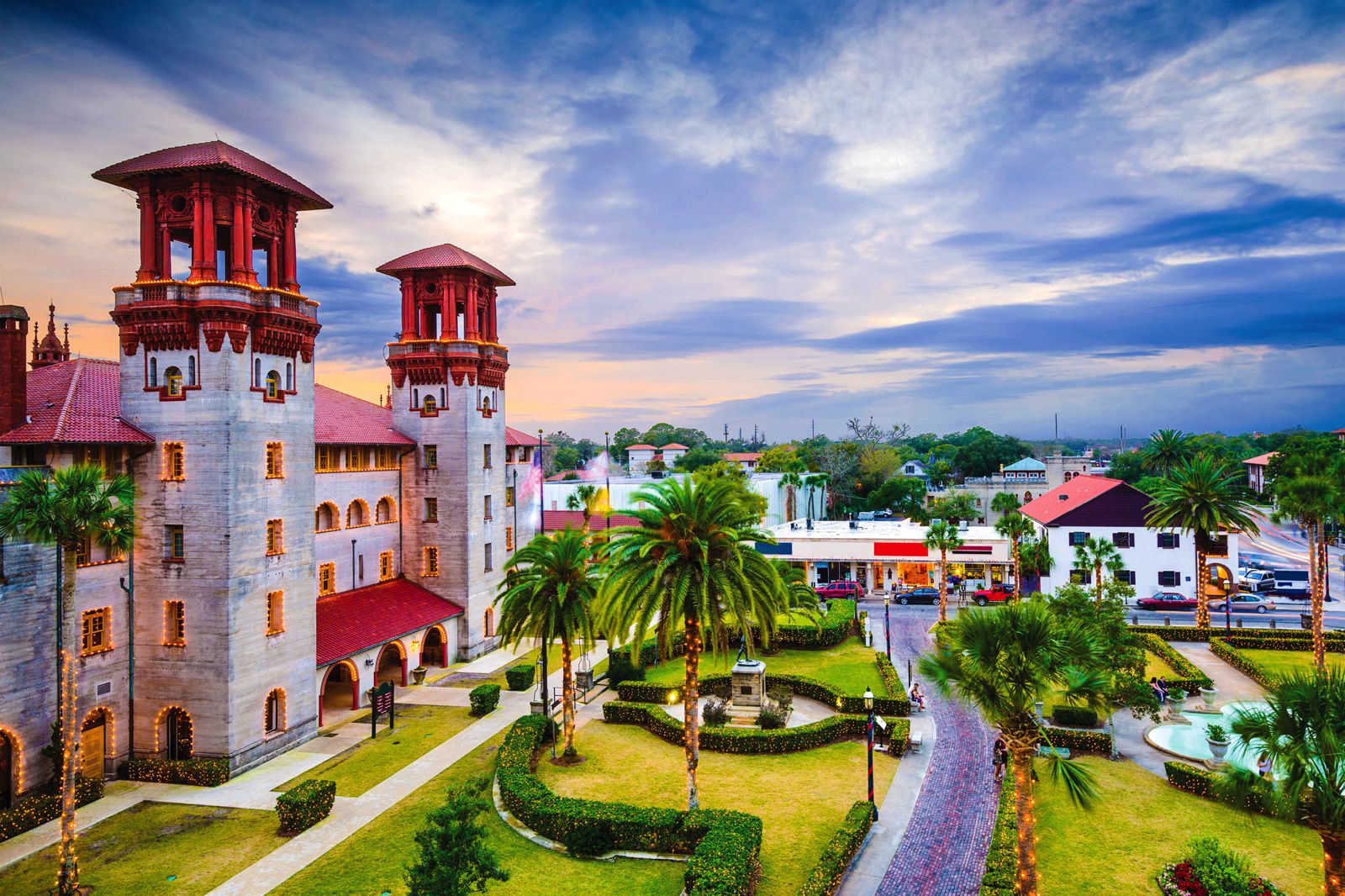 Known as the oldest city in the United States, St. Augustine on Florida's Atlantic Coast is a gem of a city and absolutely worth seeing. Spanish colonial architecture makes up the buildings along the city's picturesque streets, creating a very unique (and perhaps slightly European) feel. Be sure to peruse the shops in the old downtown area, and for some extra interesting history, check out the 17th century Spanish stone fortress, called Castillo de San Marcos.
Check out hotels in St Augustine here
4.) Search for alligators in The Everglades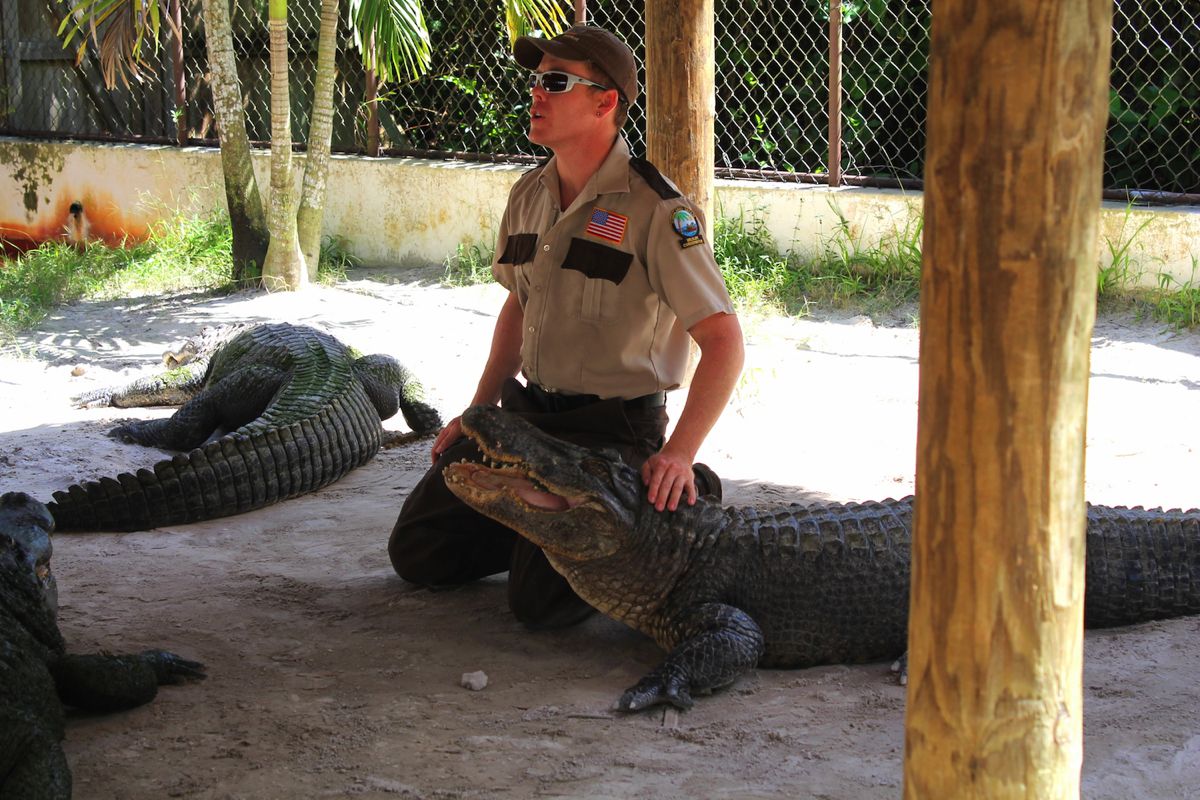 Everglades National Park in South Florida is definitely the place to go to see the wild side of the state. Home to panthers, alligators, snakes, birds, and perhaps even an infamous Skunk Ape ;-), this unique preservation area is not to be missed. The Everglades can be accessed from both Naples on the West coast, and the Miami area on the East coast.
We took a taxi from Miami when we visited as we hadn't picked up our car for our road trip yet (I think the price was just short of $50) which amongst 4 of us was decent enough. Suffice it to say, its very easy to visit when you're in Miami (another place you're very likely to arrive in) and its definitely worth the trip.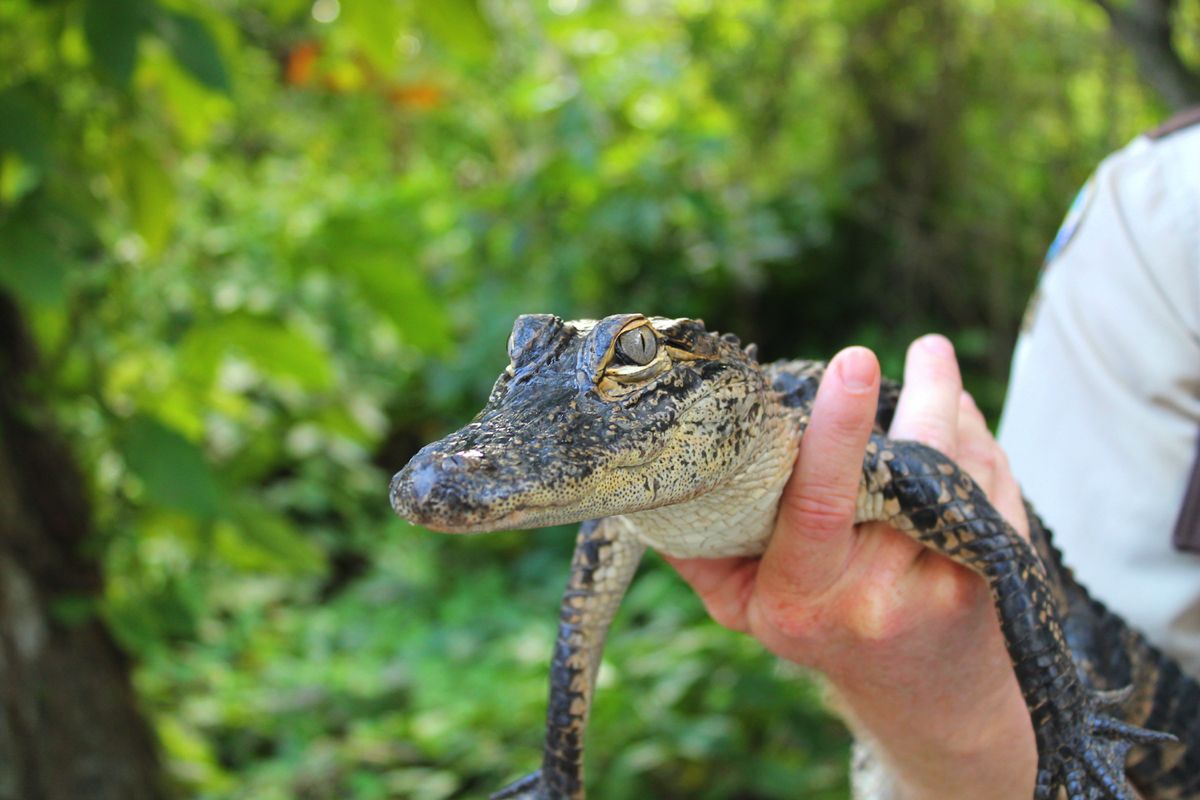 For a one-of-a-kind experience, take an air boat ride through the swamps and see how many gators you can find (we found just a couple) – just be sure to bring plenty of bug spray, as the mosquitos can be merciless.
5.) See a different side of Florida in Tallahassee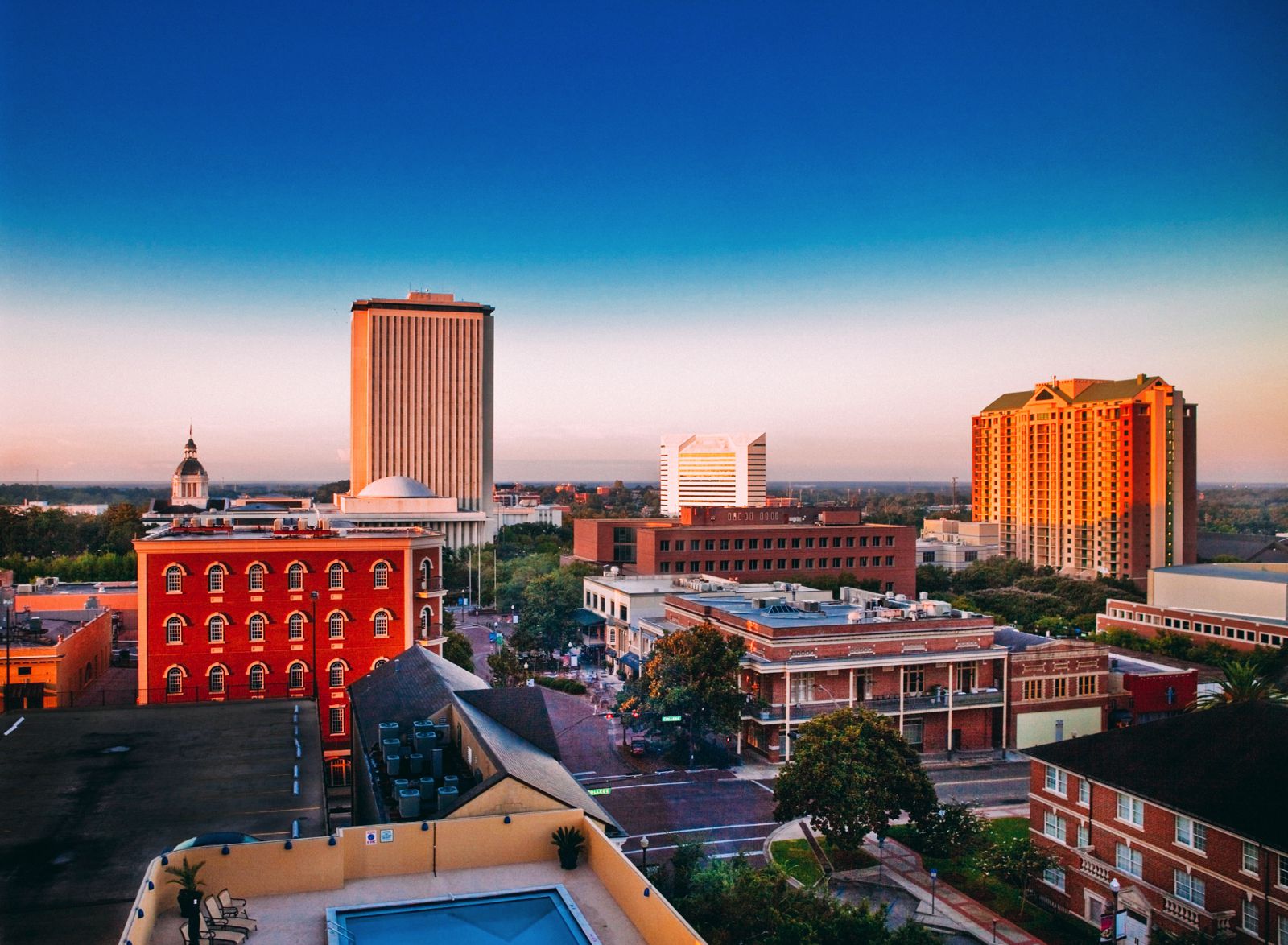 Ask anyone what the state capital of Florida is, and they'll tell you it's Orlando. Wrong! The capital is actually in Tallahassee, located in the panhandle area of the state. With its rolling hills and pretty forests, the area surrounding Tallahassee looks and feels very different from the rest of the state. For a bit of true Southern history, visit the Goodwood Museum and Gardens, the site of a former cotton and corn plantation. Or perhaps pop into a reconstructed 17th century Spanish mission, called Mission San Luis.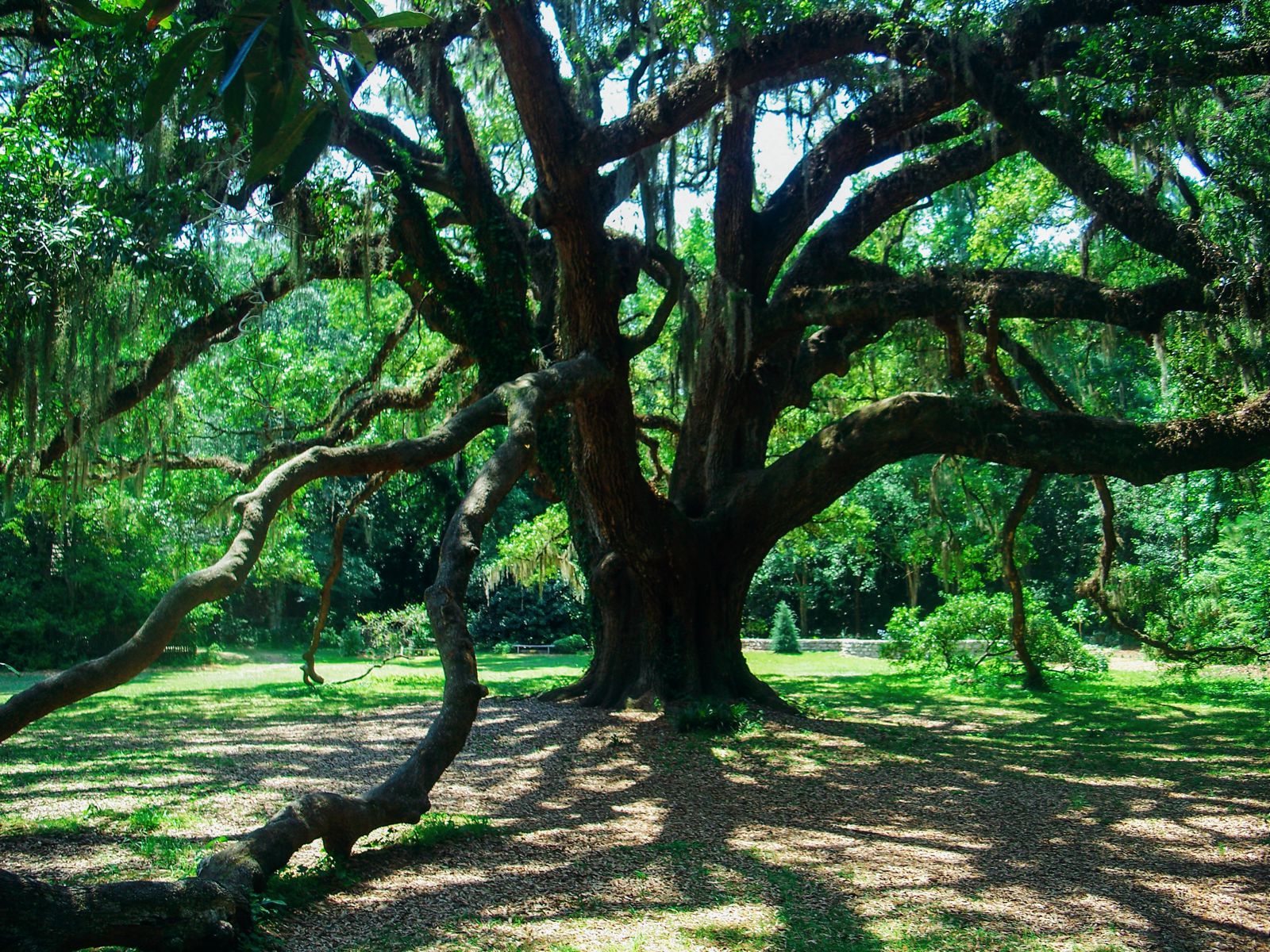 For outdoor adventures, the nearby Apalachicola National Forest and Tate's Hell State Forest offer plenty of hiking trails and places for fishing. If you feel like taking a drive, head out west of the city and look for the caves near Marianna at Florida Caverns State Park for a very different natural experience in Florida.
Check out hotels in Tallahassee here
6.) Florida Keys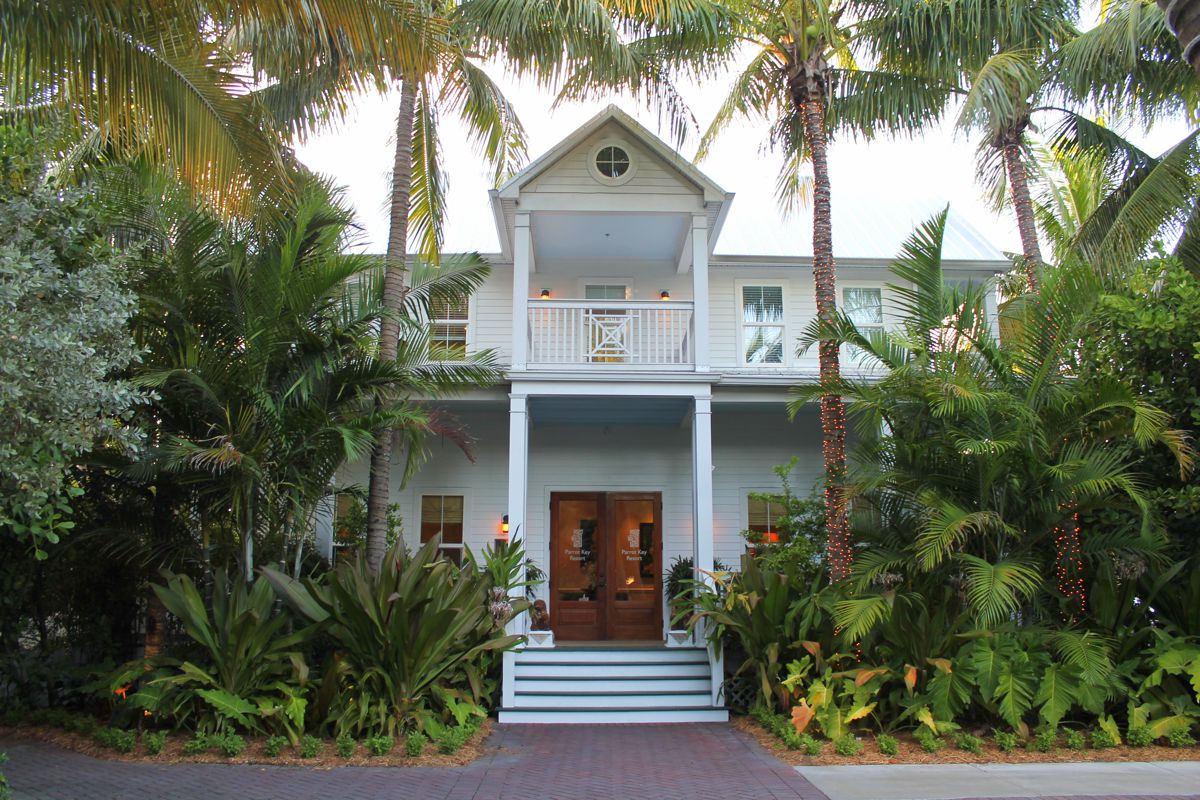 Stretching for about 120 miles (193 km) off the coast of South Florida, the Keys are a tropical delight! The sunsets here are legendary – especially so with a cocktail in hand.. and perhaps even a Key Lime pie in the other. 😉 When you're in the area, you have to head down to the beach, go snorkeling or perhaps even scuba diving and if you're into to it, get a boat and head out fishing.
Key West is easily the best known area of the Keys, with plenty of things to see and do. Ernest Hemingway's home is located here, including a museum about it, and the city's famous Duval Street is popular for its bars and shops.
We did the drive here straight from Miami and arrived just in time to catch the sunset before finally heading out into town and its such a fantastic place to visit! Heads up though, it is a lot warmer and a lot more humid than most places in Florida, something which caught us all by surprise) so come prepared! 🙂
Check out hotels in Key West here (we stayed in this one)
7.) Go tubing down the Ichetucknee River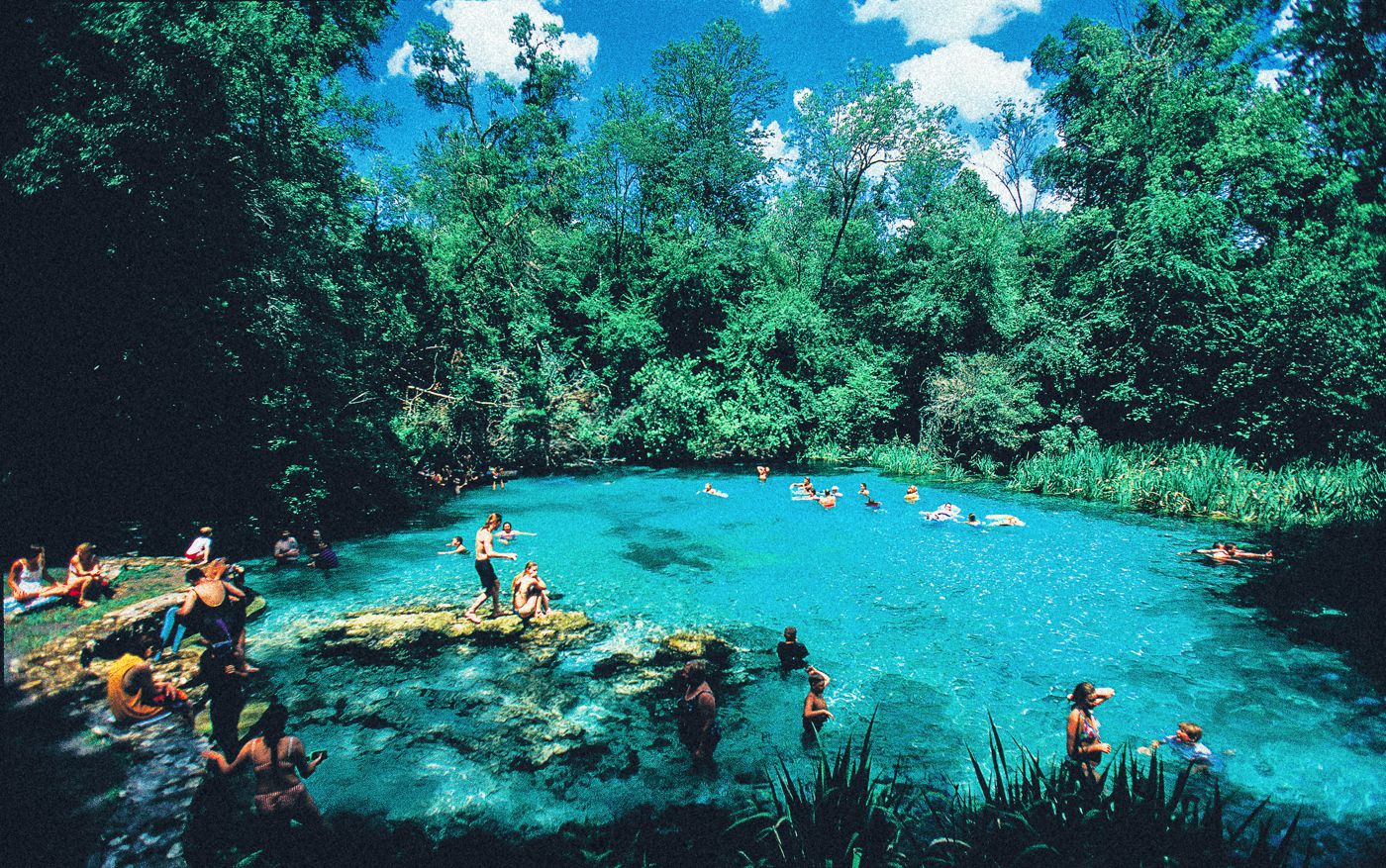 This is one of those random experiences that can sometimes even surprise residents of Florida, in that not a lot of people have heard of this place (every time I speak to someone from Florida, I always get confused looks, which I assume to be more to do with how I'm pronouncing the name, until I write it down and confirm that they still have no idea where this place is).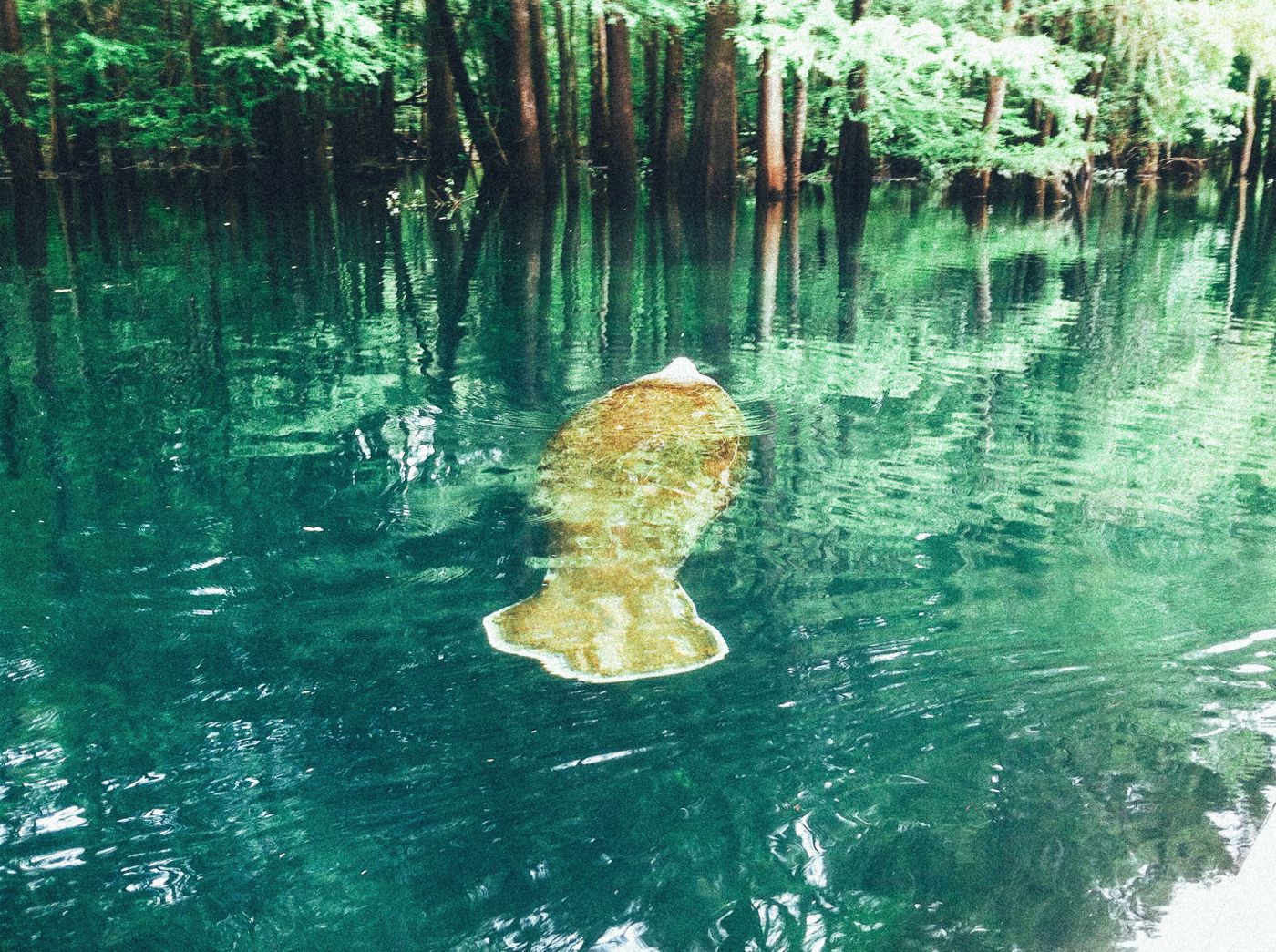 Located a 2 hour drive north of Orlando, Ichetucknee Springs State Park (where the river is) is a National Park and a fantastic way to explore the more natural side of Florida. You can organise barbecues here (the picnic tables come equiped for barbecuing), go hiking, canoeing, scuba diving and one of our favourite, tubing down the river.
Tubes cost like $5 to rent ($10 if you wanna go real fancy) and you can rent them from one of the many shops on the drive over to the park. The best part is that the current of the river takes you down with it so you need to put in 0 effort and quite literally just go with the flow.
When we visited (as I mentioned earlier), we got to see so many amazing wild animals (no 'gators, thankfully) although the most amazing of the lot had to be the manatees. It was the first time I'd ever seen on and I've got to say, its easily one of the best ways to see a manatee!
8.) Jet off to the Kennedy Space Centre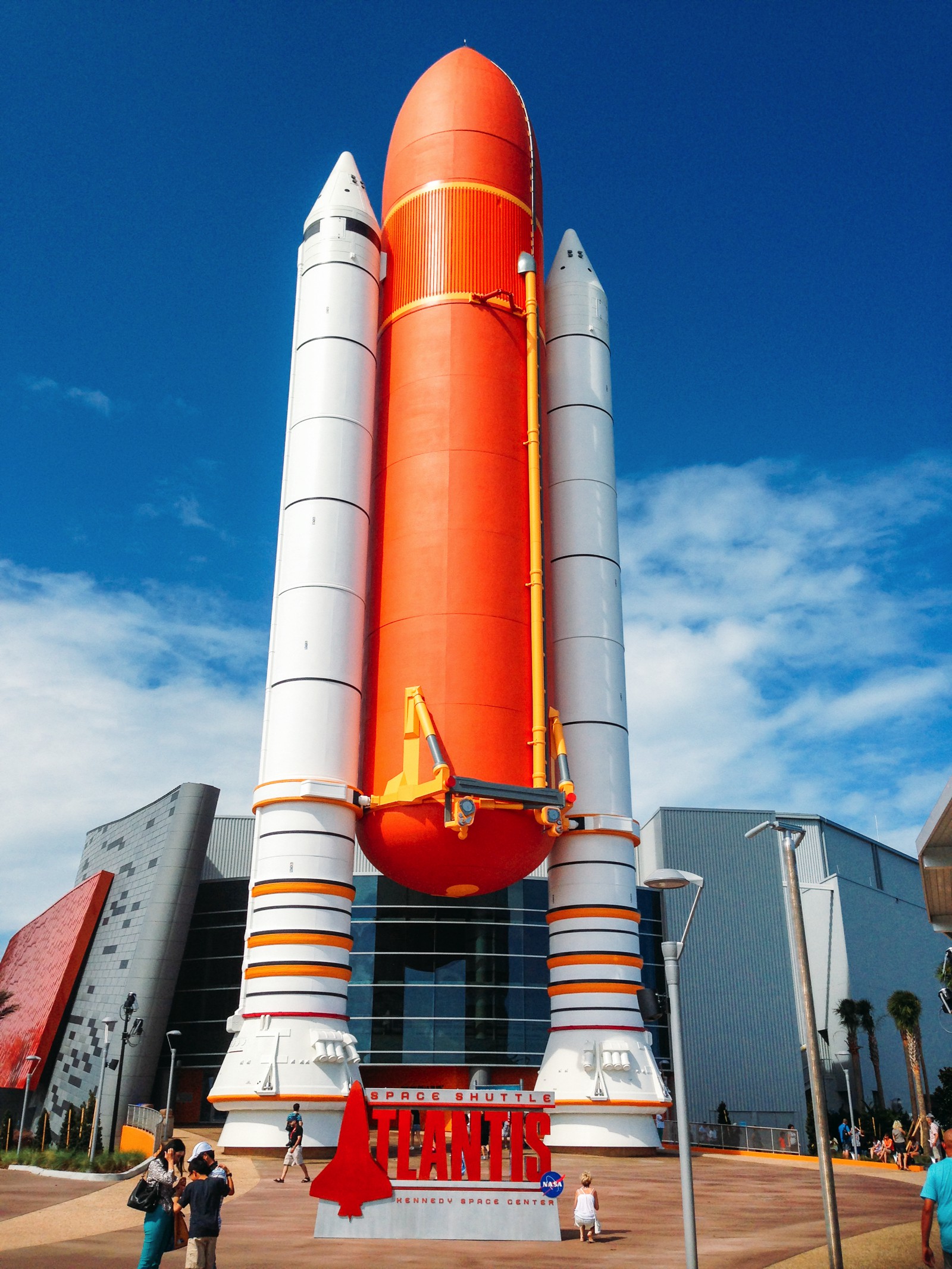 Located on Merritt Island in the Cape Canaveral area, NASA's Kennedy Space Centre is only an hour from Orlando, and is home of all things astronaut/space-launch related. 🙂 It has been NASA's primary launchpad since 1968, and offers the closest public views for all launches.
Visitors can come and experience what it is like to launch off in a space shuttle in the Visitor Center's Shuttle Launch Experience, as well as see what was going on during the Apollo era in the Centre's Apollo/Saturn V Centre.
9.) Catch some rays at Florida's amazing beaches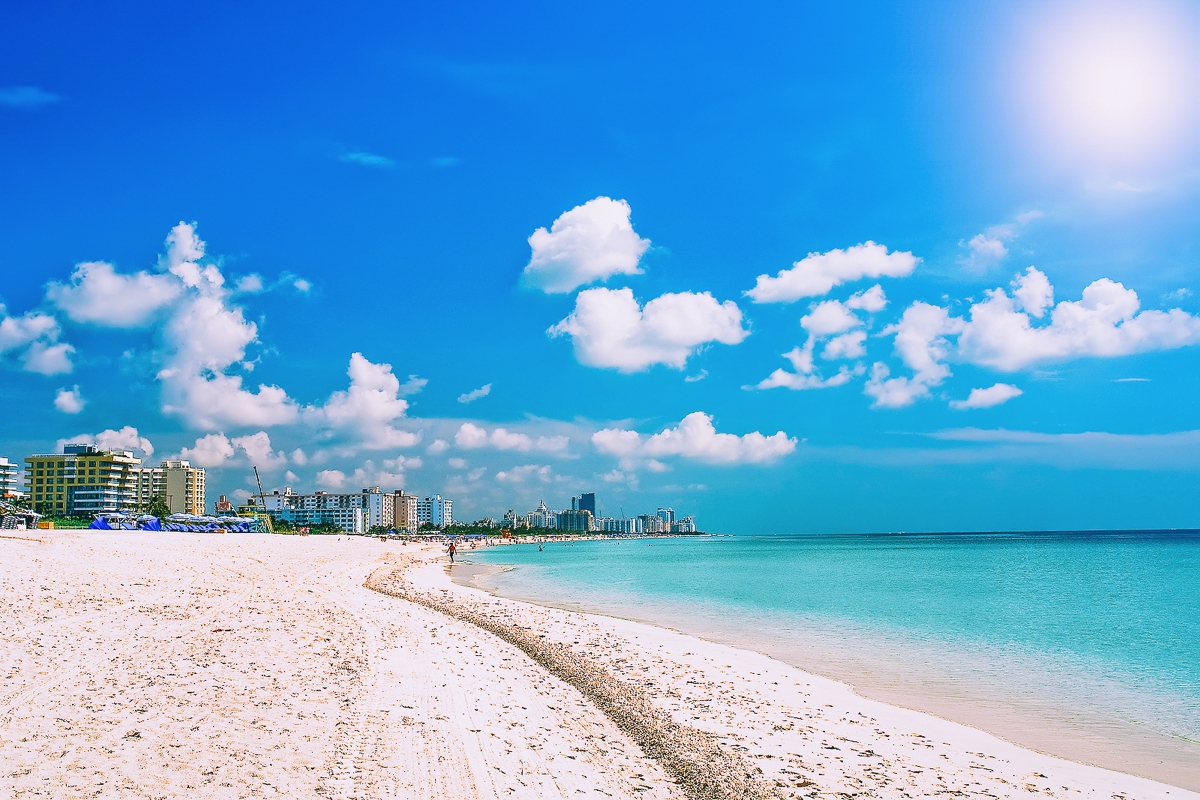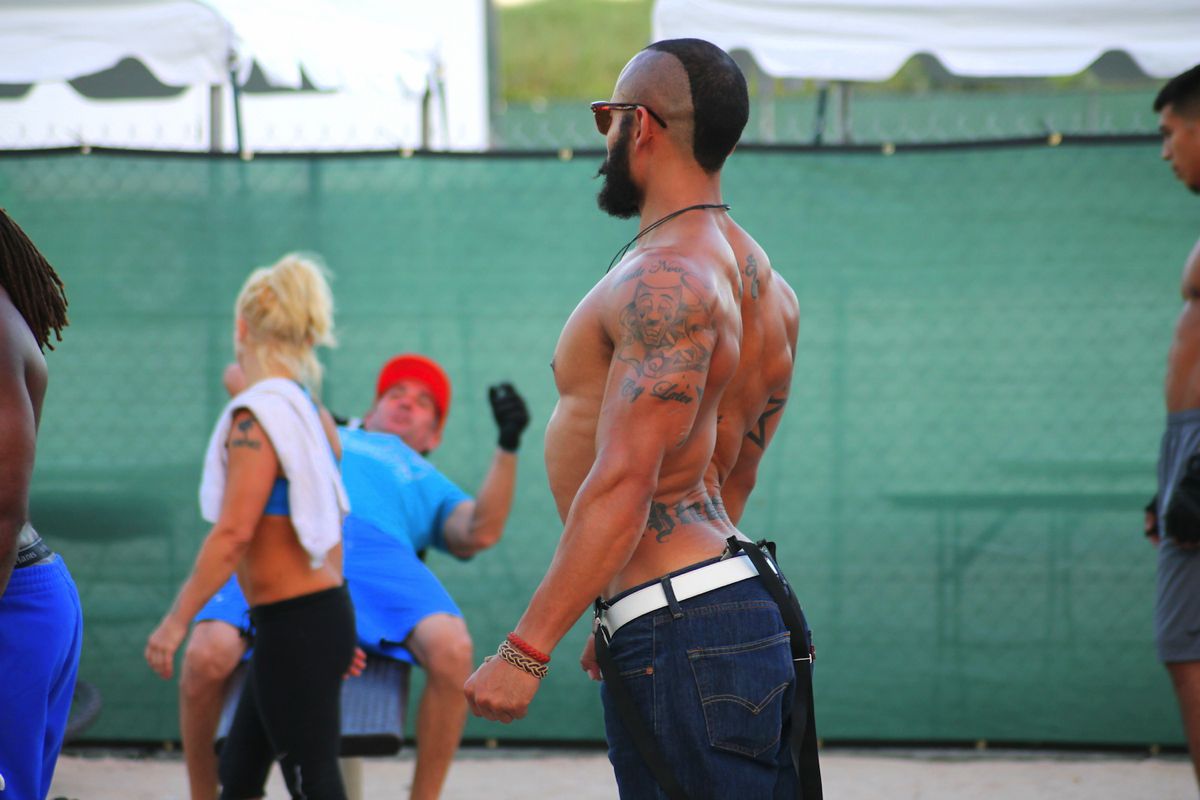 Florida is home to quite a few stunning beaches! So many, in fact, that no matter where you are in the state, you are never more than 75 miles away from a beach. For some of the clearest, bluest waters in the state, head to Clearwater Beach on the Gulf Coast near Tampa. Or make a trip to Miami's South Beach for the ultimate beach-goer (and people watching) experience. For something more unique, check out Venice Beach in the Venice and Sarasota areas, where you can find prehistoric sharks' teeth washing up on shore!
10.) Get off the beaten track in Dry Tortugas National Park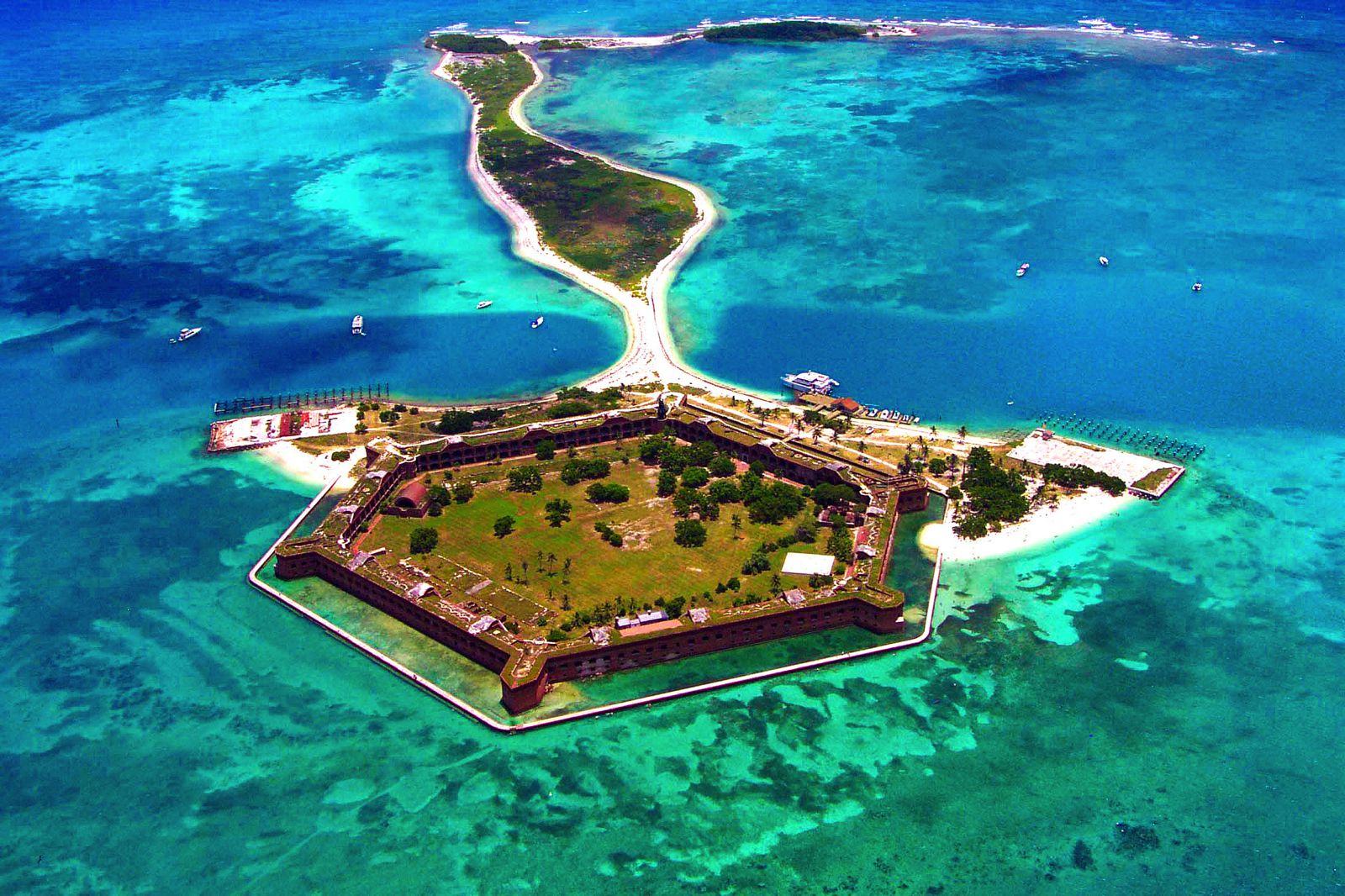 Yes, I am fully aware of how naff  'get off the beaten track' sounds but for lack of a better way to put it (and the fact that it is true), I'm gonna go with that anyway. :- ) But I digress… my point here is that if you want to see a very different side to Florida and one that most visitors never venture to, you should head over to Dry Tortugas National Park.
Why? The water is pristine here and its an amazing place to go snorkelling and see some of the best coral reefs (and coral life – look out for the turtles) in Florida. Then there's also the mahooooosive Fort Jefferson, which spans a good part of the island, for you to have a gander at.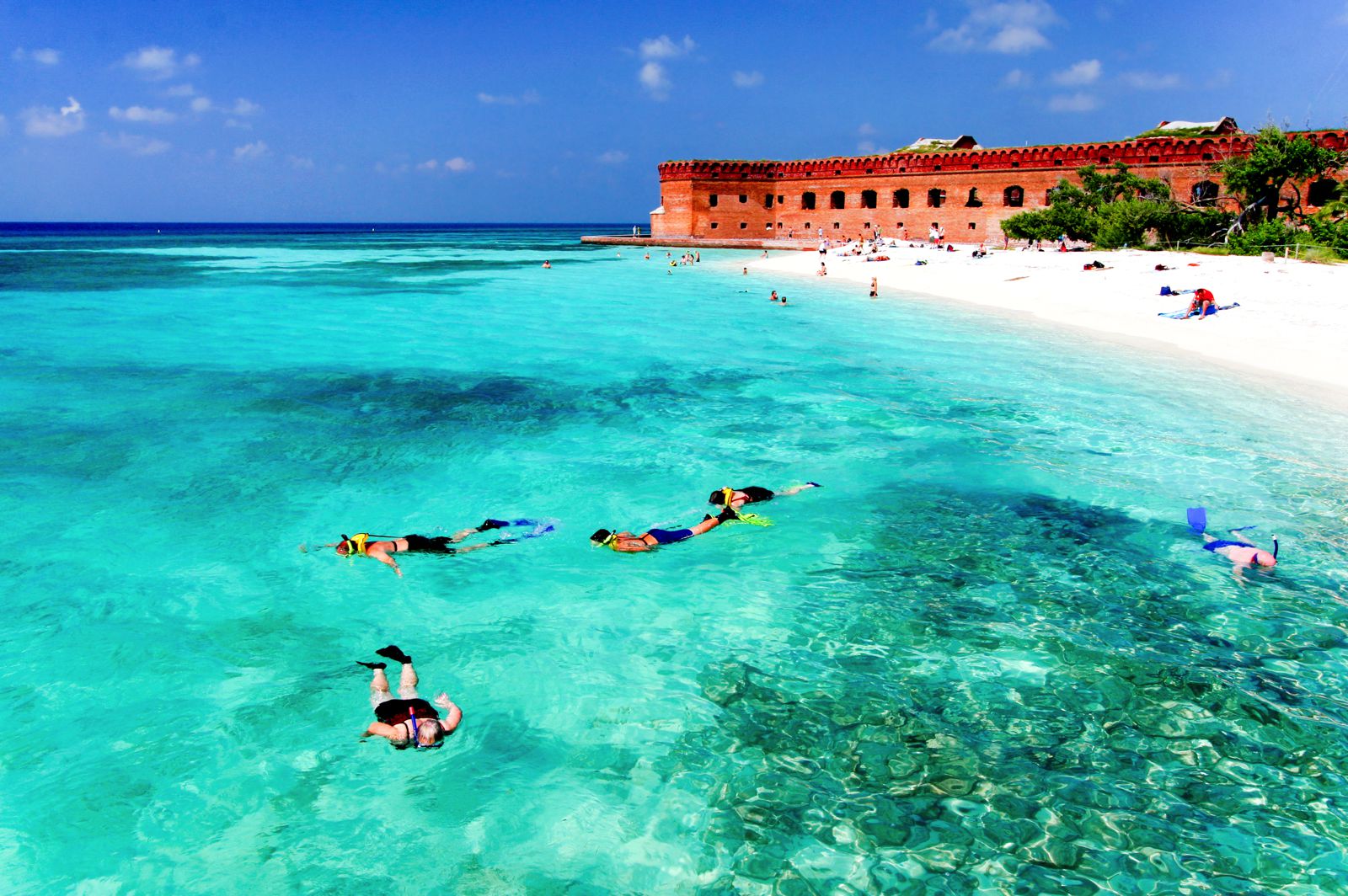 *Heads up -Dry Tortugas National Park is on an island not far from Key West (68 miles away) and as such, you have to fly in via seaplane which takes 40 minutes each way so this isn't one of those trips you can do with you car.
11.) Party in Miami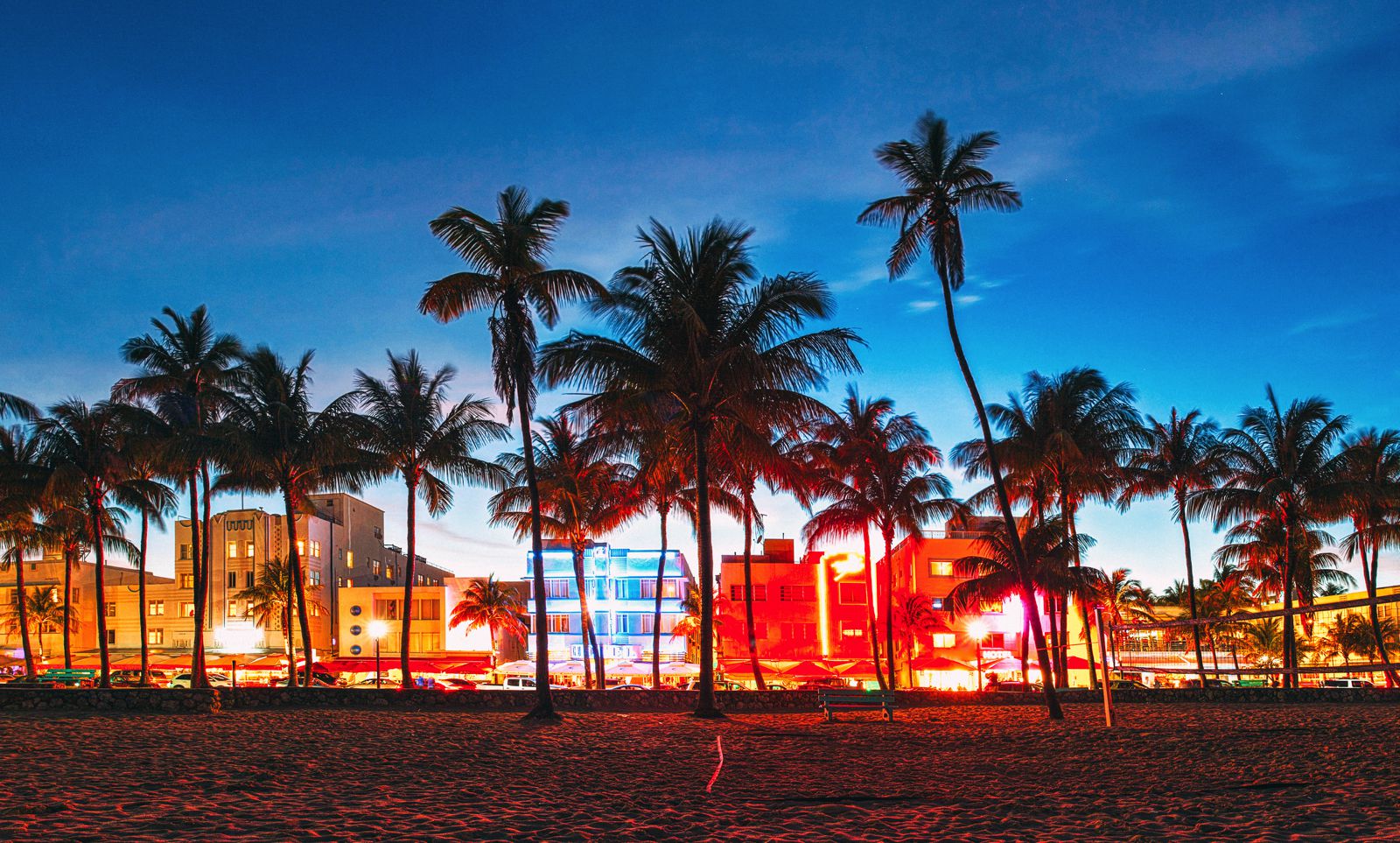 This is perhaps the most obvious stop of the lot! 🙂 Fine, you don't have to party here if you don't want to but you do have to spend at least a day in Miami. Miami has such a fun vibe around it and its safe to say, there's good reason why this is one of the most popular places for, not just visitors in Florida but visitors in the US as a whole to visit.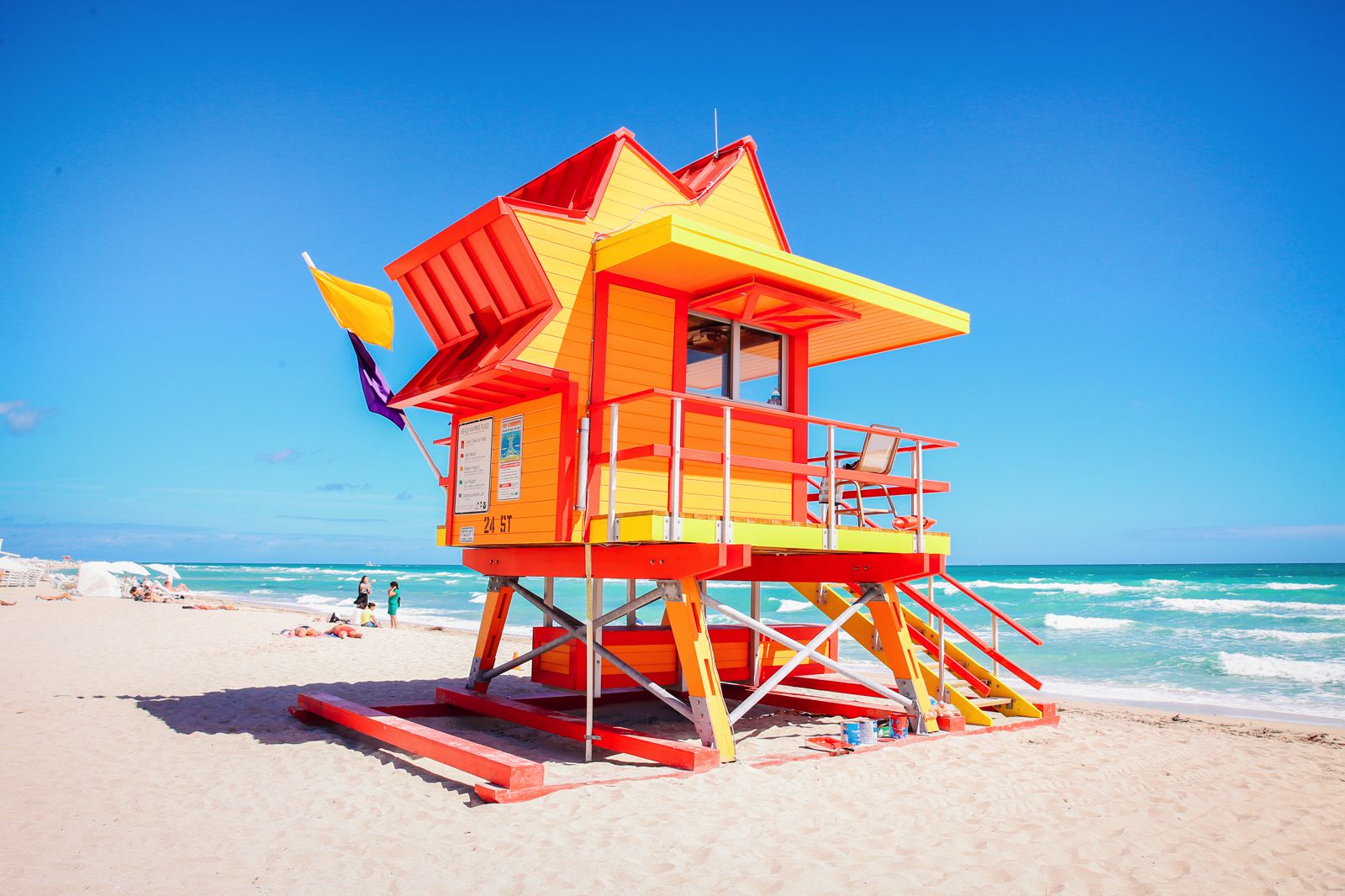 The beaches, the nightlife, the food (oh, the food!), the close proximity to places like The Everglades, the Art Deco architecture and sooooooo much more are reason in themselves for you to spend a few days in the bright and brilliant US city!
Check out hotels in Miami here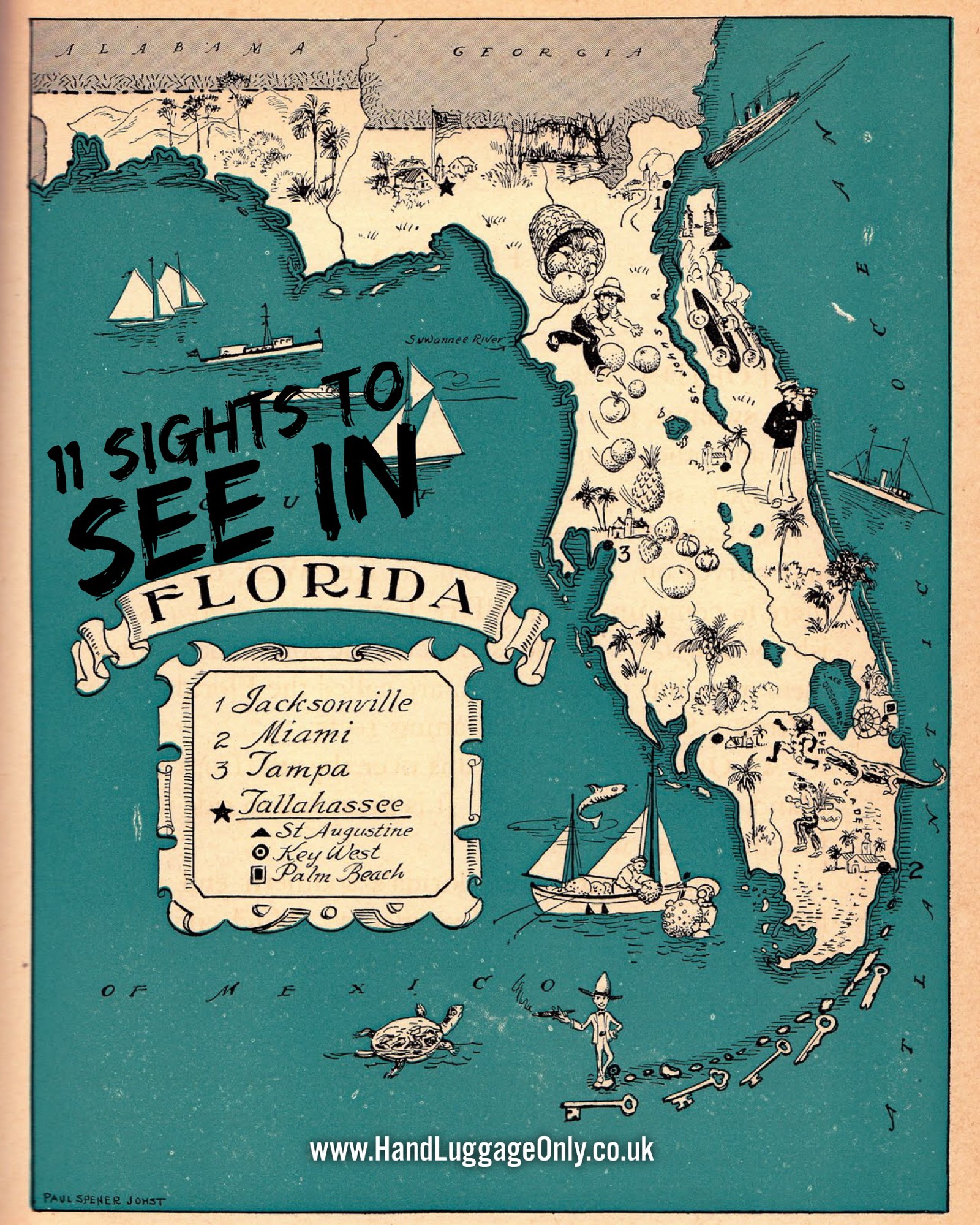 ---
---