Seattle was the very first city (the very place full stop) that I visited in the US and as such, it's a a place I hold a very soft spot for. Visiting other US cities and travelling across the US for weeks on our road trip further confirmed that this soft spot I had for Seattle was totally warranted and absolutely deserved – Seattle is an absolute gem of a city and one of the most friendly, most laid-back and most fun cities in the US!
Seattle is of course famous for its coffee, hipster scene and perhaps even the spectacular whale watching opportunities here but Seattle is so much more than that! Then there's the whole natural side to the city – see, the city is surrounded by the natural beauty of the Pacific Northwest, with lush green forests and mountains everywhere you go so that in itself is a sight to see!
If you haven't been to Seattle before, actually scratch that – even if you have been to Seattle before, here are 12 places you have to check out when you visit this amazing city!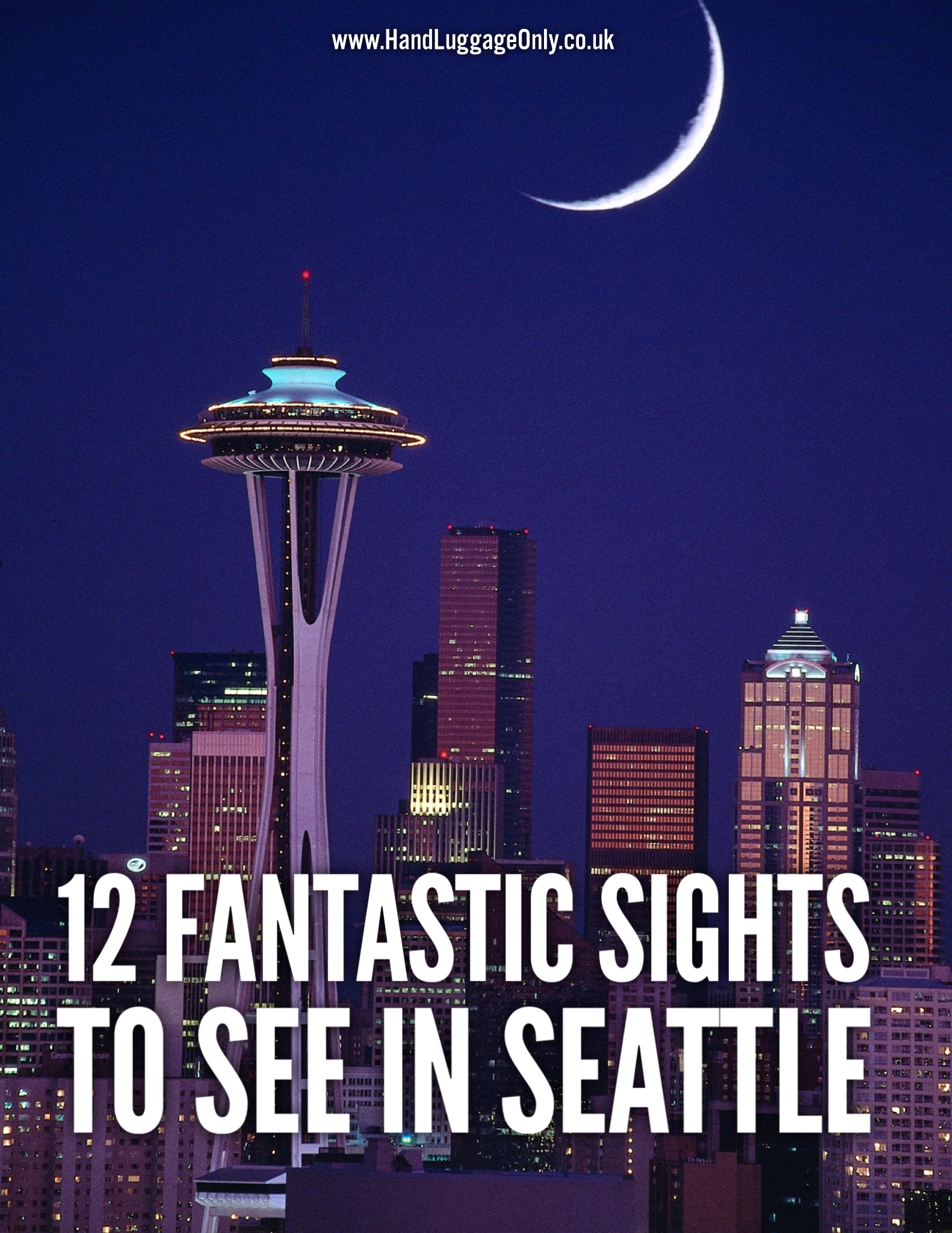 1.) Pike Place Market

Located right along the edge of Elliot Bay near downtown Seattle, Pike Place Market is one of those places that everyone has heard of, even if they aren't entirely sure where it is. Why? Because of the global coffee-house giant, Starbucks! If you've ever been inside a Starbucks, the words Pike Place Market will have somehow popped up at some time or another. So, what exactly is it? Basically, it is a permanent farmer's market that has been in use since 1907.
Open year-round, visitors will find plenty of fresh produce, seafood, cheese, flower stalls, and other 'crafty things' to buy. Beware of the fish that get thrown from vendor-to-vendor! (Actually, you should totally try to catch this sight – it's so much fun!) Beneath the market area is a section of small shops, and opposite it is what many consider to be the 'original' Starbucks.
When you're here be sure to try the clam chowder here! Seattle got me hooked on this stuff (I was immediately unhooked when I tried and failed to find a place back in the UK that did it as good as Seattle) and this was one of my go to meals (or starters) the entire time here.
2.) Space Needle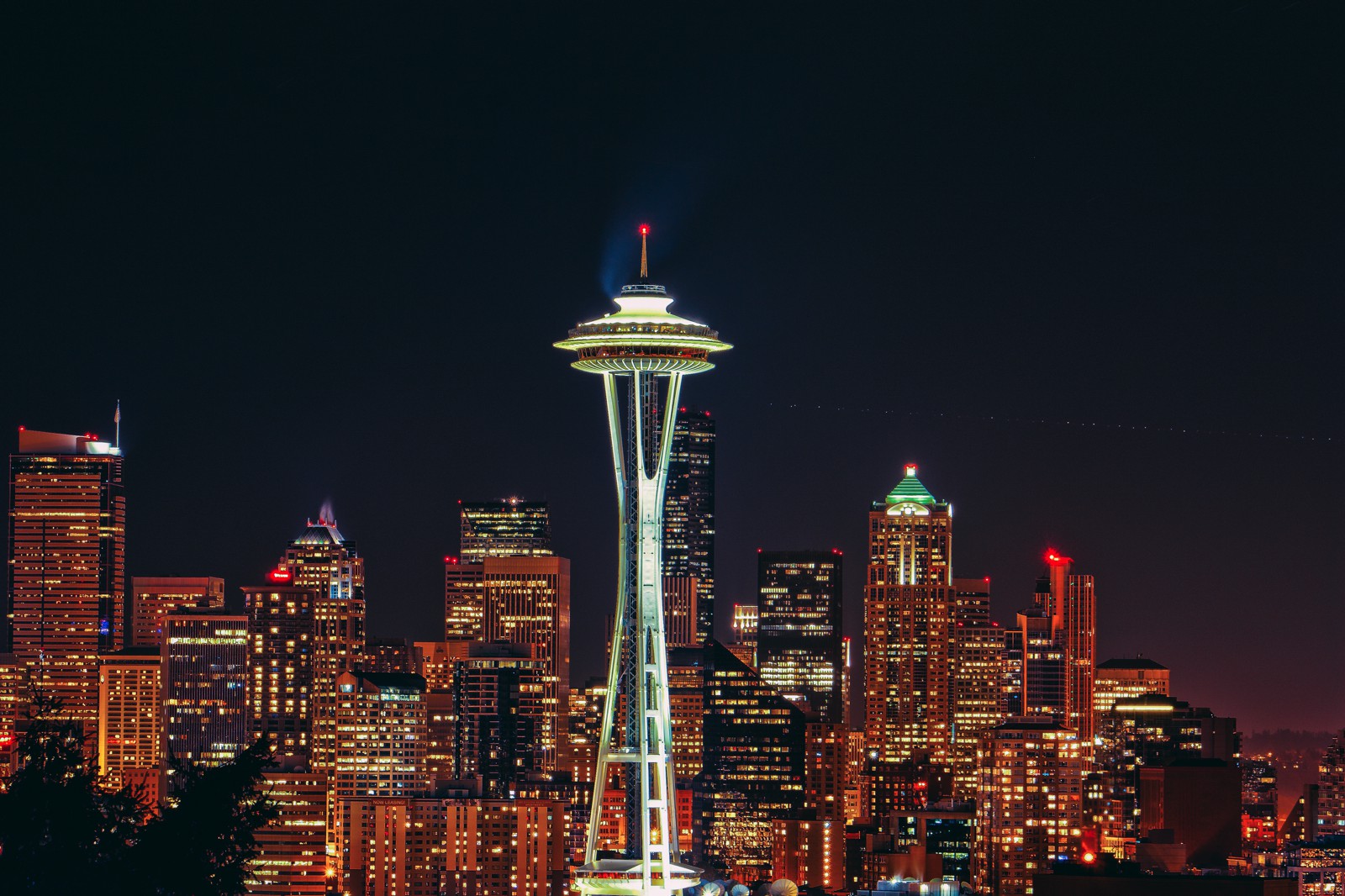 What appears to be a giant stationary UFO, is actually one of the most iconic structures in the Pacific Northwest! (And one I remember seeing many-a-time in Grey's Anatomy – I was sooooo addicted to that show prior to arriving in Seattle 🙂 ).
Seattle's Space Needle is an observation tower that offers stunning views of the city and the ocean below. Standing at 605 feet (184 m) tall, the Space Needle was built in 1962 for the World Fair in Seattle right next to the Seattle Center. Open daily, visitors can head to the observation deck for incredible views and even grab a bite to eat at the Skycity Restaurant.
To get here from the city centre, you can also take Seattle monorail, which was also built for the World Fair and gives you a unique perspective of the city.
3.) Chihuly Garden and Glass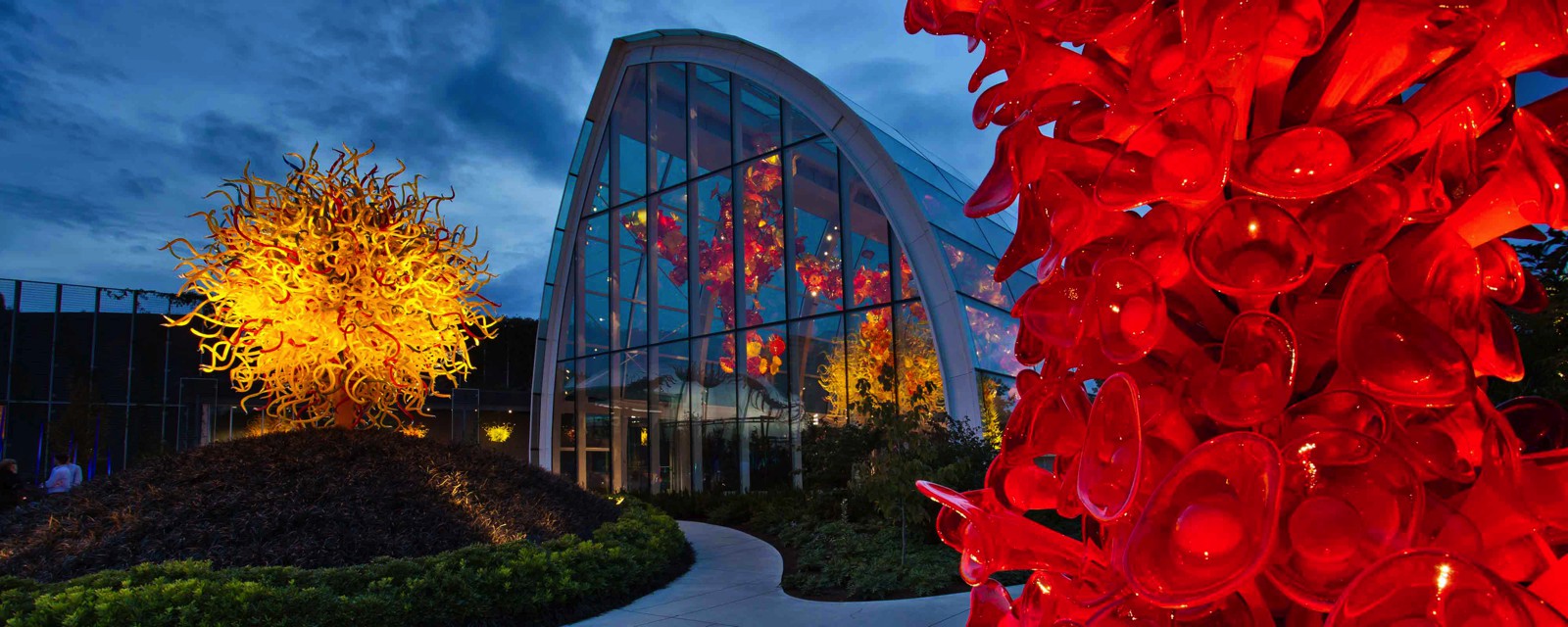 Located right next door to the Space Needle is one of the most interesting exhibits on glass in the world. Dale Chihuly is an incredible artist of fine glass, creating stunning sculptures and designs out of blown glass. The exhibit is held at the Seattle Center, where visitors can see Chihuly's works in both the Glasshouse and the Garden. With such bright colors and interesting shapes, all made out of glass, it would be hard not to fall in love with the artwork on display.
*Sidebar: Once you've seen Dale Chihuly's work, you'll recognise it every you go across the world – so far, I've seen one in Hong Kong (in some fancy pants restaurant which we were soooo underdressed for), London (at the V&A Museum) and during our stay at The Bellagio in Las Vegas.
4.) Pacific Science Center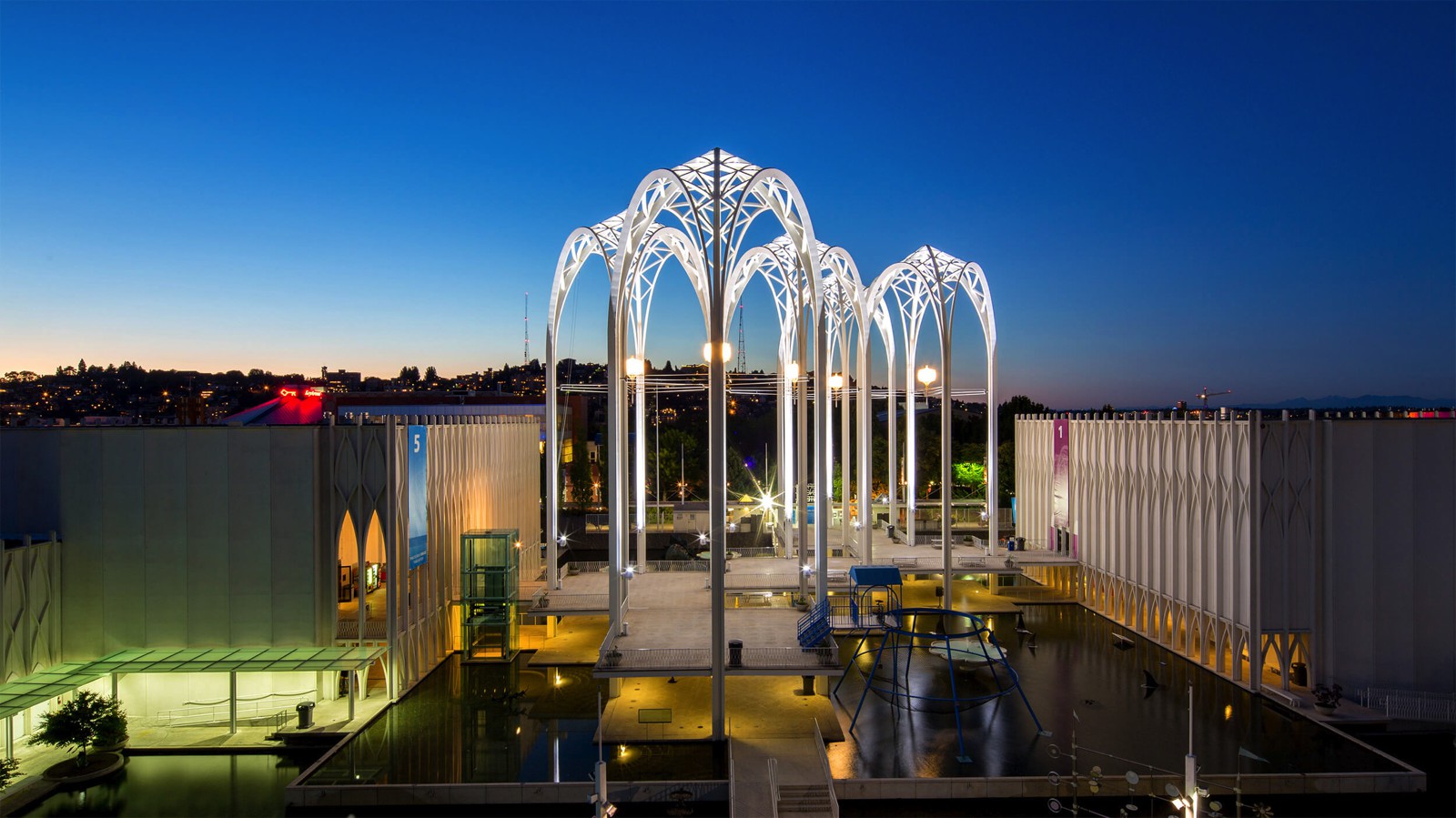 Also located next to the Space Needle, the Pacific Science Center is another structure built in honor of the 1962 World Fair. Perfect for people of all ages, this science museum has plenty of interactive displays that keep science fun for everyone. In 2010 it was officially declared a City of Seattle Landmark, making it another top sight to see for anyone traveling to Seattle.
– – – – – – – – –
Where To Stay: I've filtered through some of the very best places to stay in the city, see the list here.  
– – – – – – – – –
5.) Olympic Sculpture Park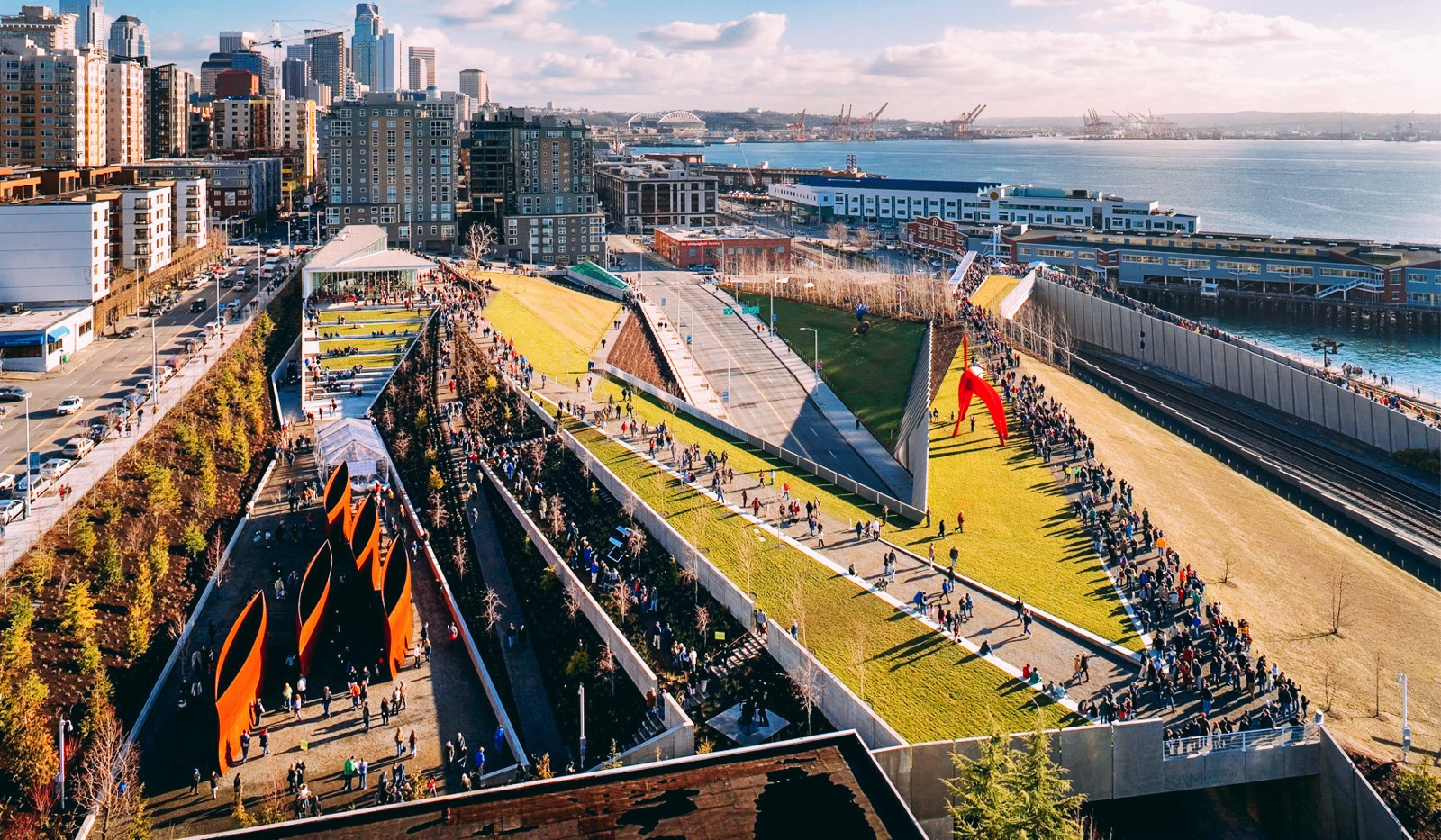 Associated with the Seattle Art Museum, the Olympic Sculpture Park is an outdoor, waterfront park filled with world-class sculptures. Take in the sights and sounds of the city and harbour areas, as well as the nearby mountains, all while appreciating the best sculptures in the city. It is completely free and open every day of the year!
6.) Seattle Art Museum
Arguably the best-known art museum in the Pacific Northwest, the Seattle Art Museum is the city's major hub for all things art. The museum consists of three major sections: the main art museum, the Asian Art Museum, and the Olympic Sculpture Park (above). The collection is vast, ranging from modern and contemporary art, to Oceanic and Native American art, and even pieces from Europe and the ancient Mediterranean. What makes this place really great is that admission prices are only suggested, meaning that everyone can enjoy the collections inside.
7.) Downtown Waterfront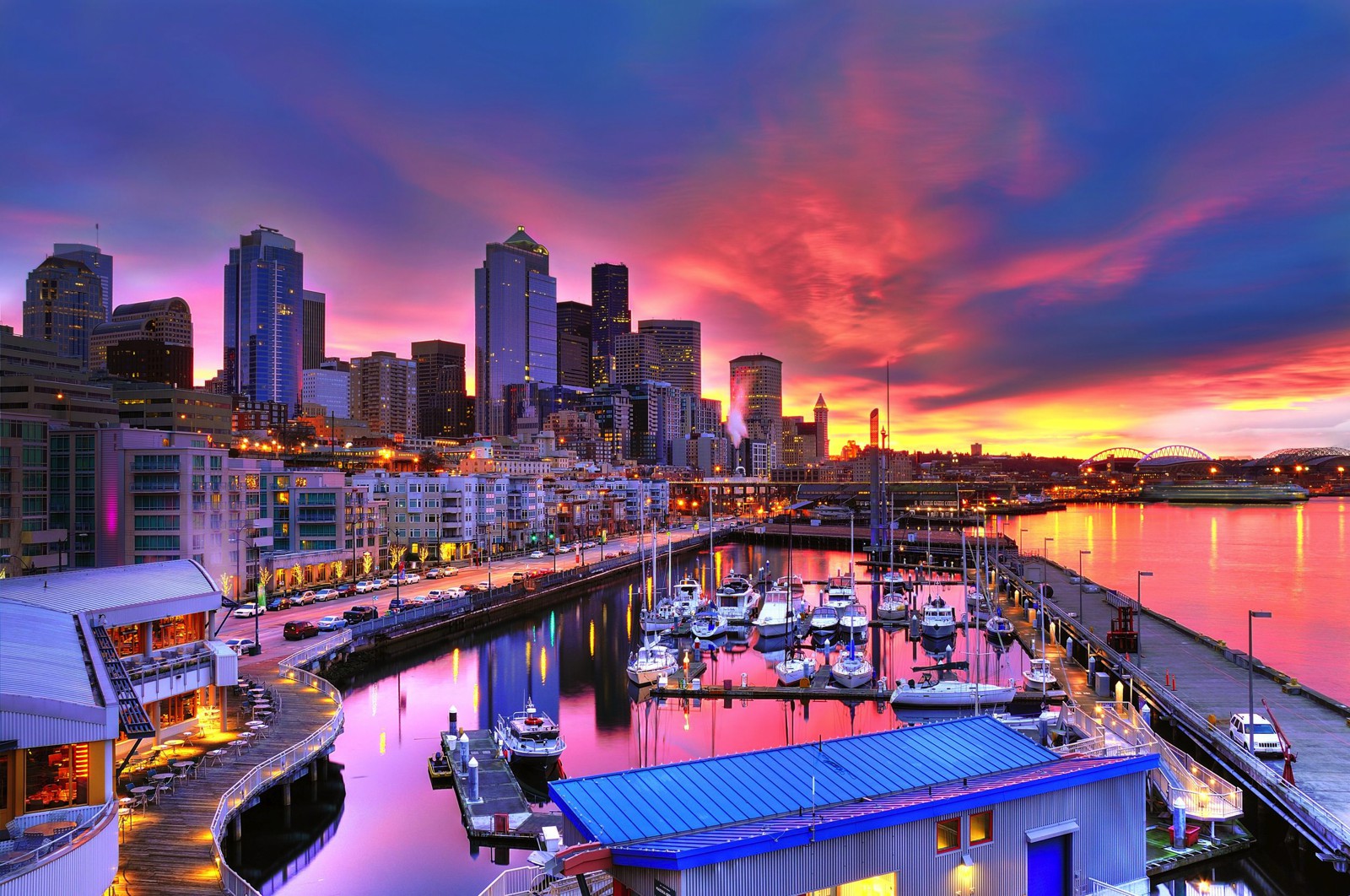 Who doesn't love strolling along piers with the smell of cooking food (perhaps even grabbing a bite of two yourself) and enjoying the sight of twinkling city lights appearing at sunset? The downtown area's waterfront is the perfect place for a casual stroll, with pretty little shops, restaurants, and even a few attractions to see. Visitors can take a ride on the Seattle Great Wheel, the Ferris wheel that sits on the water's edge. Or head to the Aquarium to get a closer look at the sea creatures housed there; which brings me to my next point…
8.) Seattle Aquarium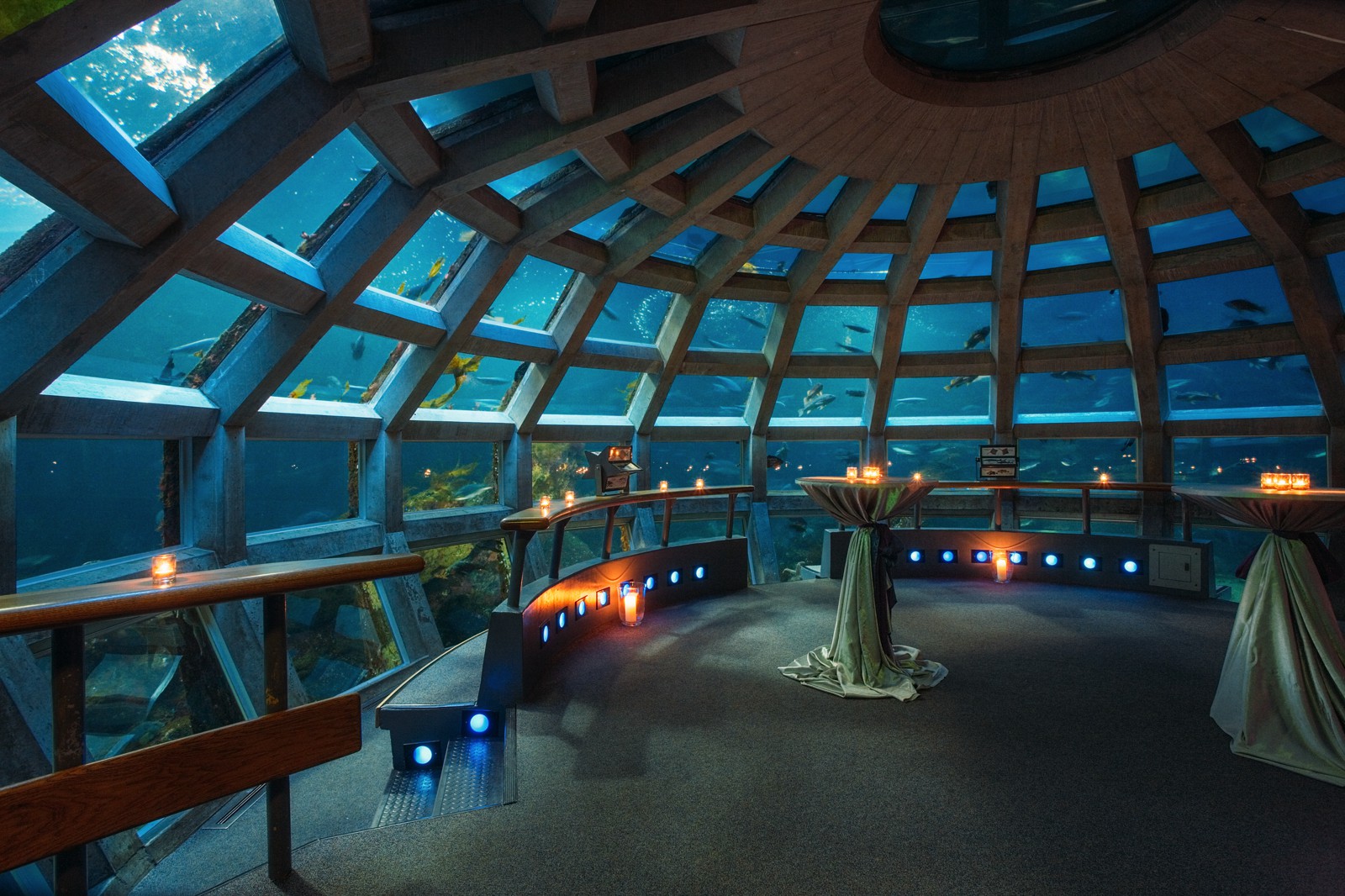 If you're already on the waterfront, you should definitely stop in and learn more about the Seattle Aquarium. Located right on Elliot Bay, the Aquarium has been educating and entertaining visitors in Seattle since 1977. As you probably already know, Seattle is a waterfront city so marine life is quite integral to sea life here. One of the highlights of the Aquarium is the Underwater Dome, which is an undersea dome that visitors can sit in to view hundreds of fish from Puget Sound! Exhibits on marine mammals, birds, tropical fish, sharks, and even coral reefs are found here, meaning that there is something for everyone at the Aquarium.
9.) Chinatown International District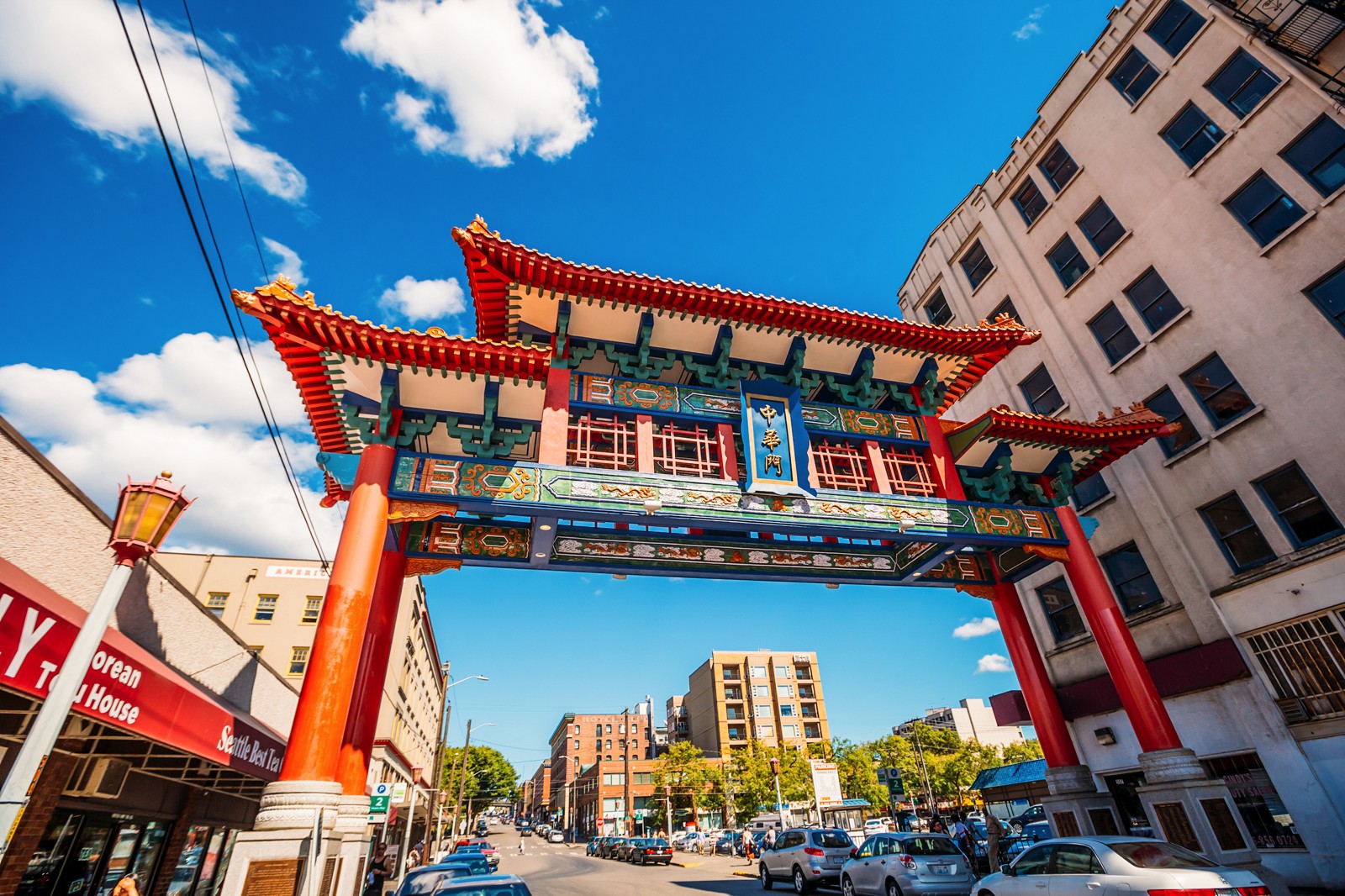 Founded in the 1880's, Seattle's Chinatown is nearly as old as the city itself. The area is now just called the International District, as it's expanded to include the Japanese, Vietnamese and Filipinos . Bubble-tea shops, restaurants, and the city's best dim sum can all be found here, as well as a major Asian supermarket. If you have even the slightest interest in Asian culture, Chinatown is not to be missed.
10.) Discovery Park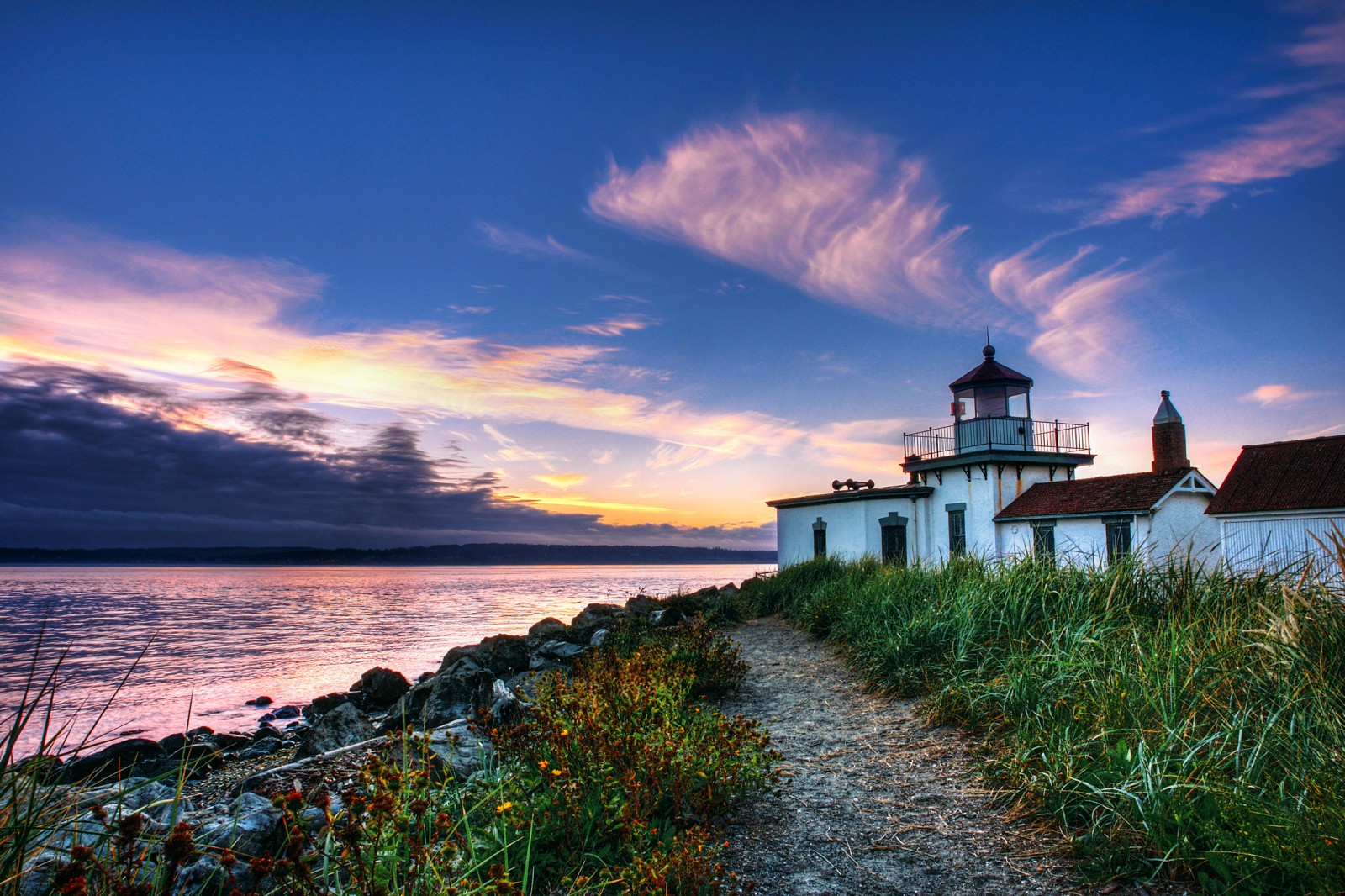 In the rare case that you need a break from the hustle and bustle of the city, head to Discovery Park. Despite being so close to the downtown area, this massive, 534 acre (216 hectare) park makes visitors feel like they've left the city completely. Beautiful beach walks, a lighthouse, and stunning views of the surrounding waters make this a perfect place for some fresh sea-air.
11.) Ferry Rides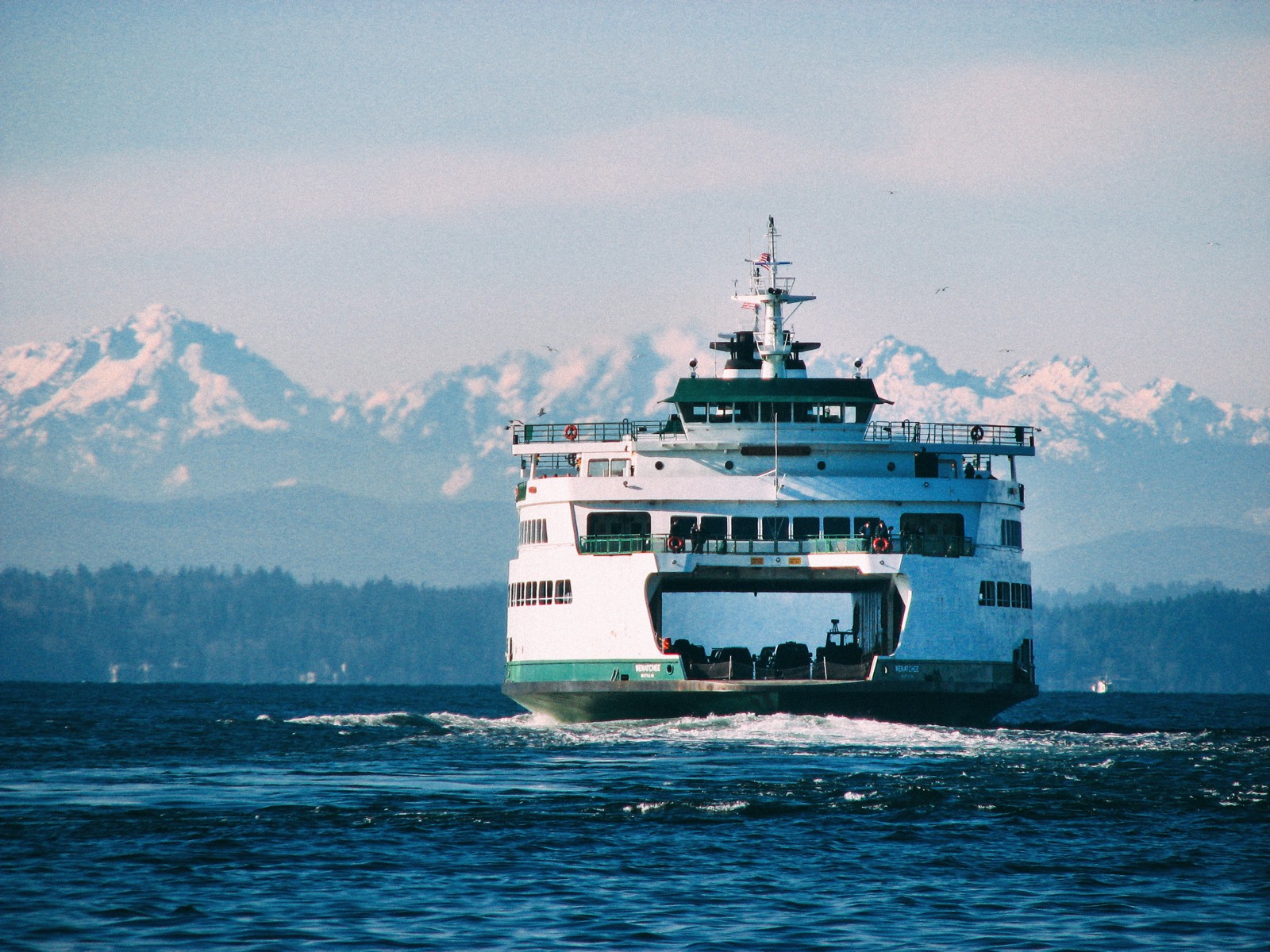 Not so much a 'sight to see' as it is a 'thing to do' these ferry rides, which you can take from the harbour, offer some of the best views of the entire Seattle area! The first time I did this, I headed over to Bainbridge Island, a picturesque place I highly recommend visiting if you find yourself with a free afternoon in the city. Since the ferries are a main form of transportation in the city, you don't have to worry about booking this in advance and can be sure that there will be plenty of opportunities to catch a ride on one as a walk-on passenger. (The second time we took the ferry, we headed to Bremerton which is nice enough I guess but doesn't have the same charm that Bainbridge Island has).
When you're down by the harbour, be sure to check out one of the whale watching tours here. Seattle is one of the best places in the world to see whales in the wild and this is an opportunity that is definitely not to be missed! 🙂
12.) Mount Rainier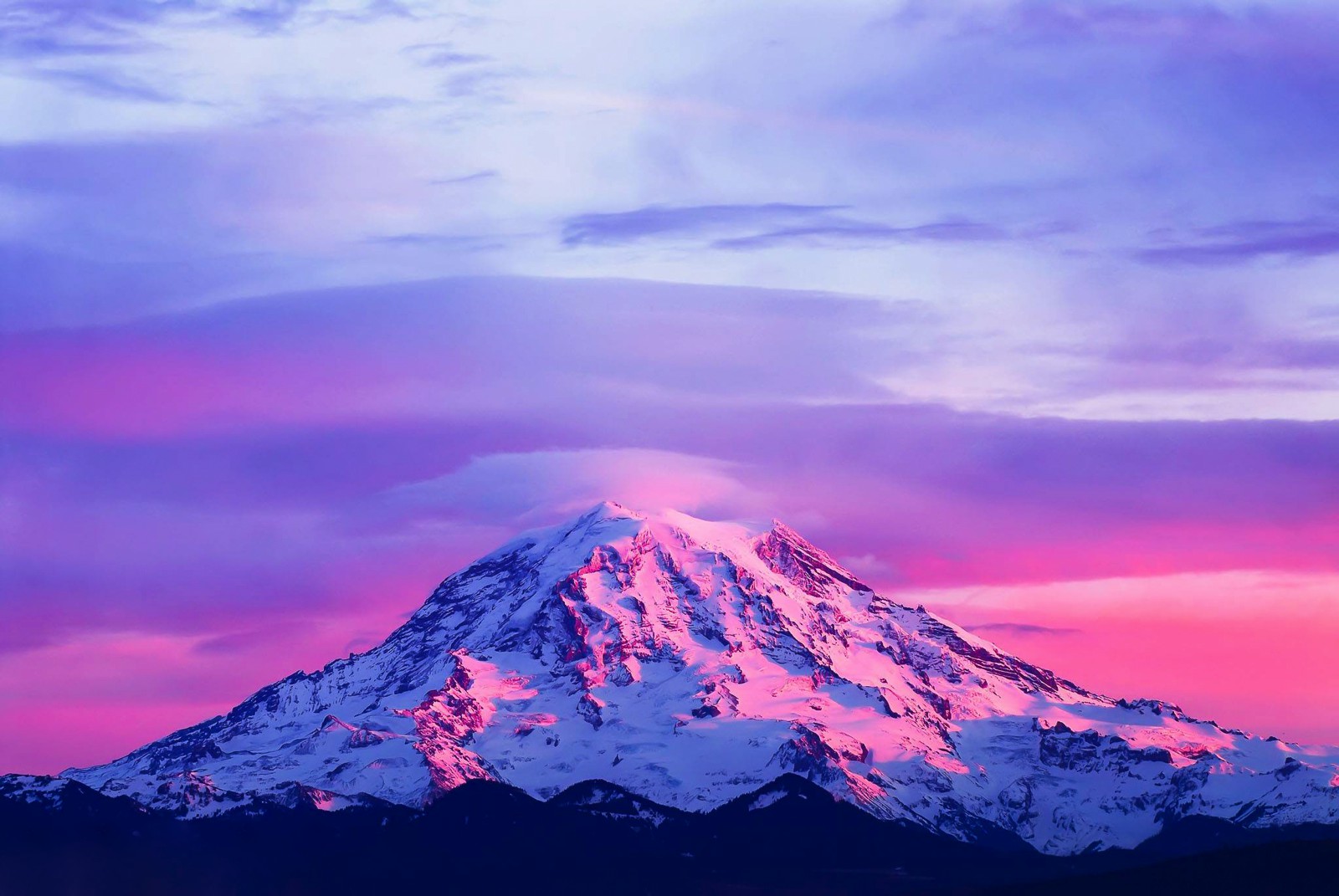 After having spent so much time in Seattle merely gazing out towards Mt. Rainier (which you can see prominently from the city), you should definitely take a day to actually go to the mountain itself! Olympic National Park (different from the Sculpture park, of course) is so close to Seattle, that it would be insane not to check it out at least once. Mt. Rainier is surrounded by some of the most stunning natural scenery in the world, including old-growth forests and wildflower meadows. No one is saying you have to hike the mountain or anything; just go to the national park and knock around in its absolutely stunning natural splendour. 🙂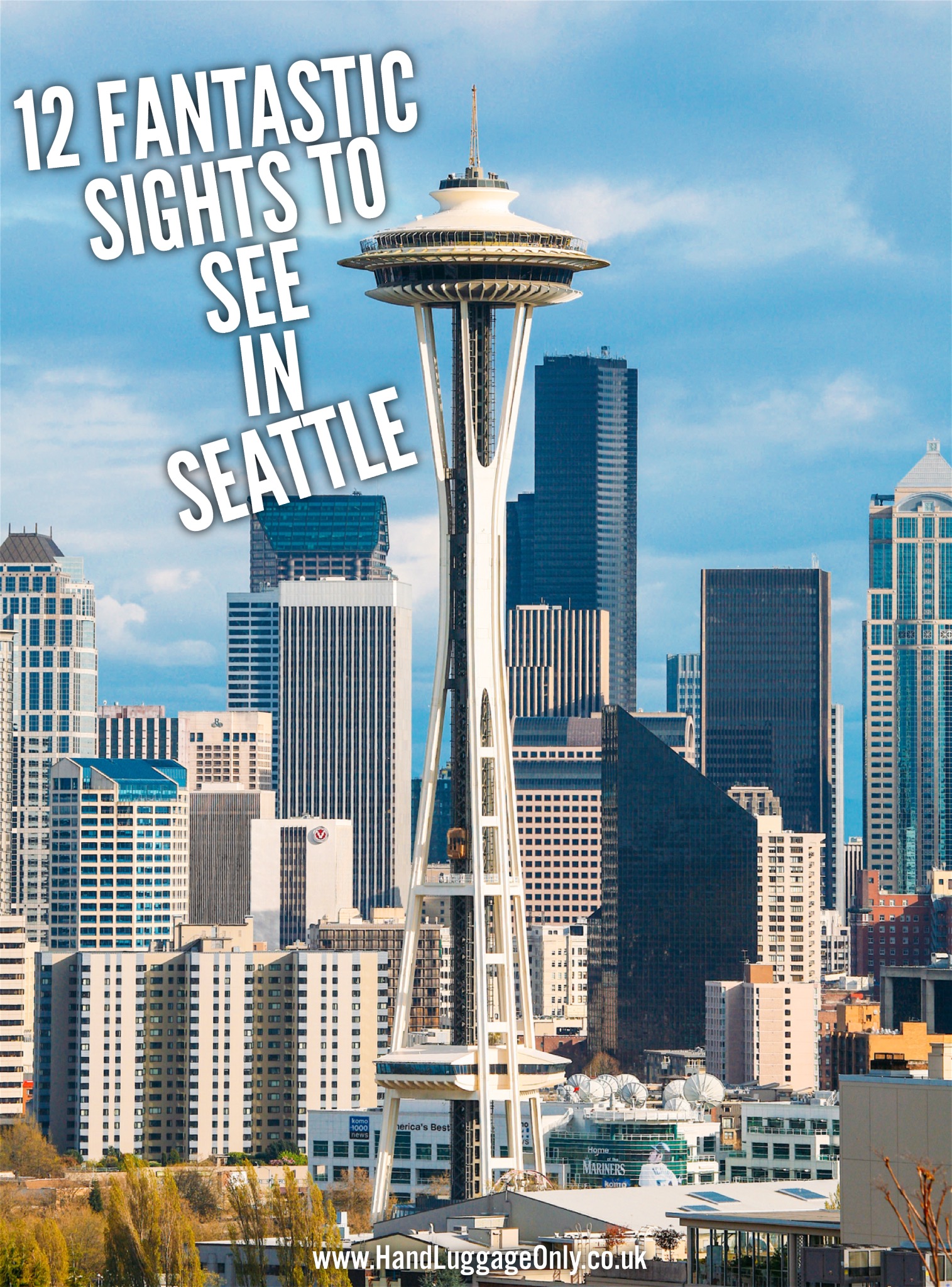 ---
---