We all deserve a cheeky getaway, whether that is for a little escapism, special treat or just an excuse to explore a new and exciting place – we all deserve a little time to indulge. Two of the biggest things that can affect our ability to travel is time and money… those two crafty things that always seem to slip away!
Thankfully, travelling across Europe doesn't need to involve those nose-bleed, eye-watering, prices that make us fearful to check ye olde bank accounts.. there are certainly ways we can all combat the 'slimming' of the wallets/purses.
Regardless of the amount of money you have… EVERYONE has a budget, even the richest billionaire will have a budget (it's just much bigger than mine 😀 ) – each person's budget is totally and completely relevant to their unique personal situation. For instance, that low-cost flight to Europe might seem reasonable to me but I'm pretty certain there is some gal or chap that thinks hiring a Lear jet, encrusted in diamonds and powered by unicorns is a reasonably cheap expense. There is no shame in knowing your budget and what works best for you… especially with travel.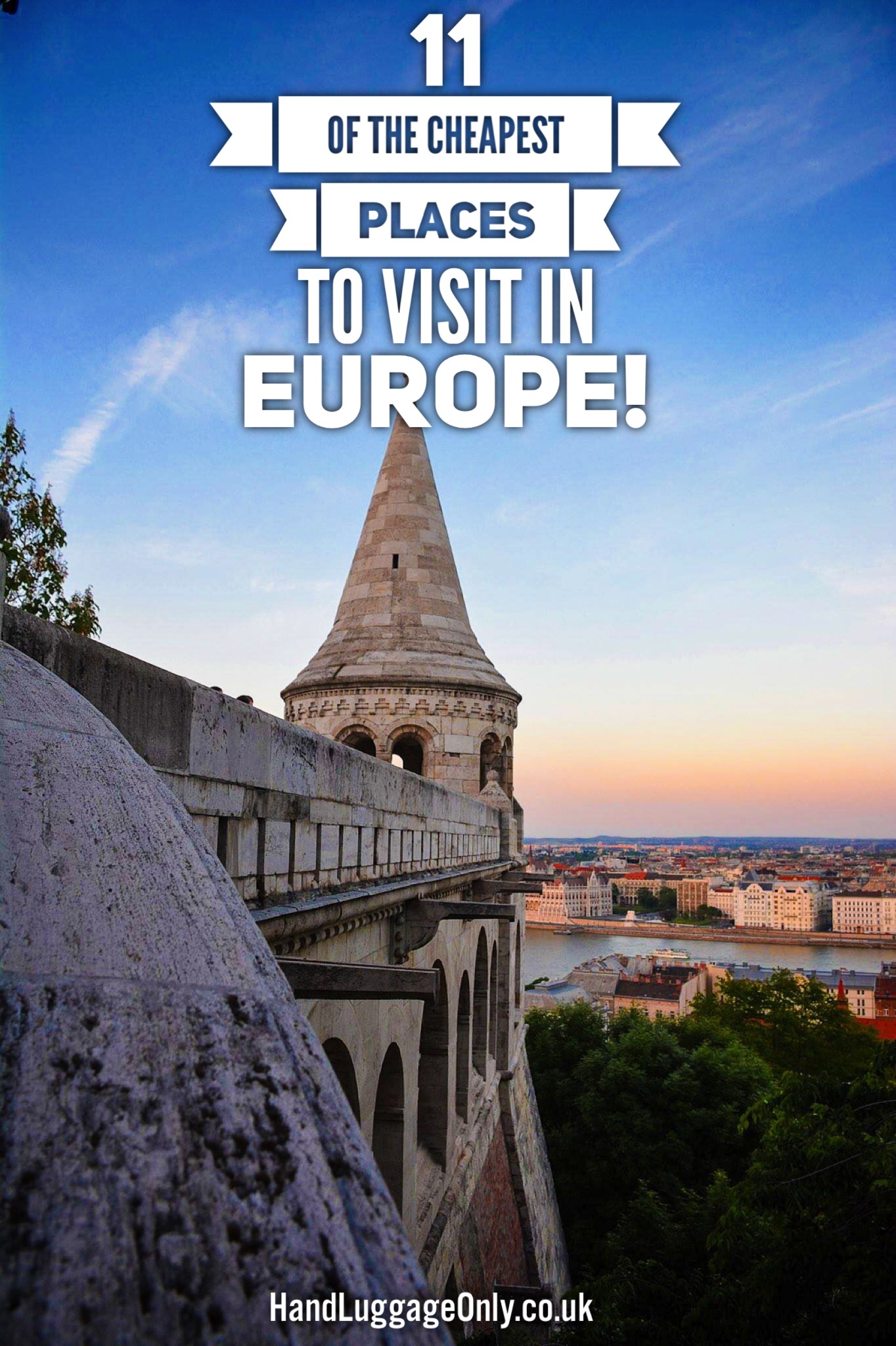 With that in mind, I've thought it best to detail some of my very favourite cheapest places to visit in Europe (remember again – 'cheap' is relative!) – these ones that have something a little different from the rest and will guarantee you a great weekend away!
Take a look at some of the cheapest European getaways for a weekend away.
1.) Budapest, Hungary
🇭🇺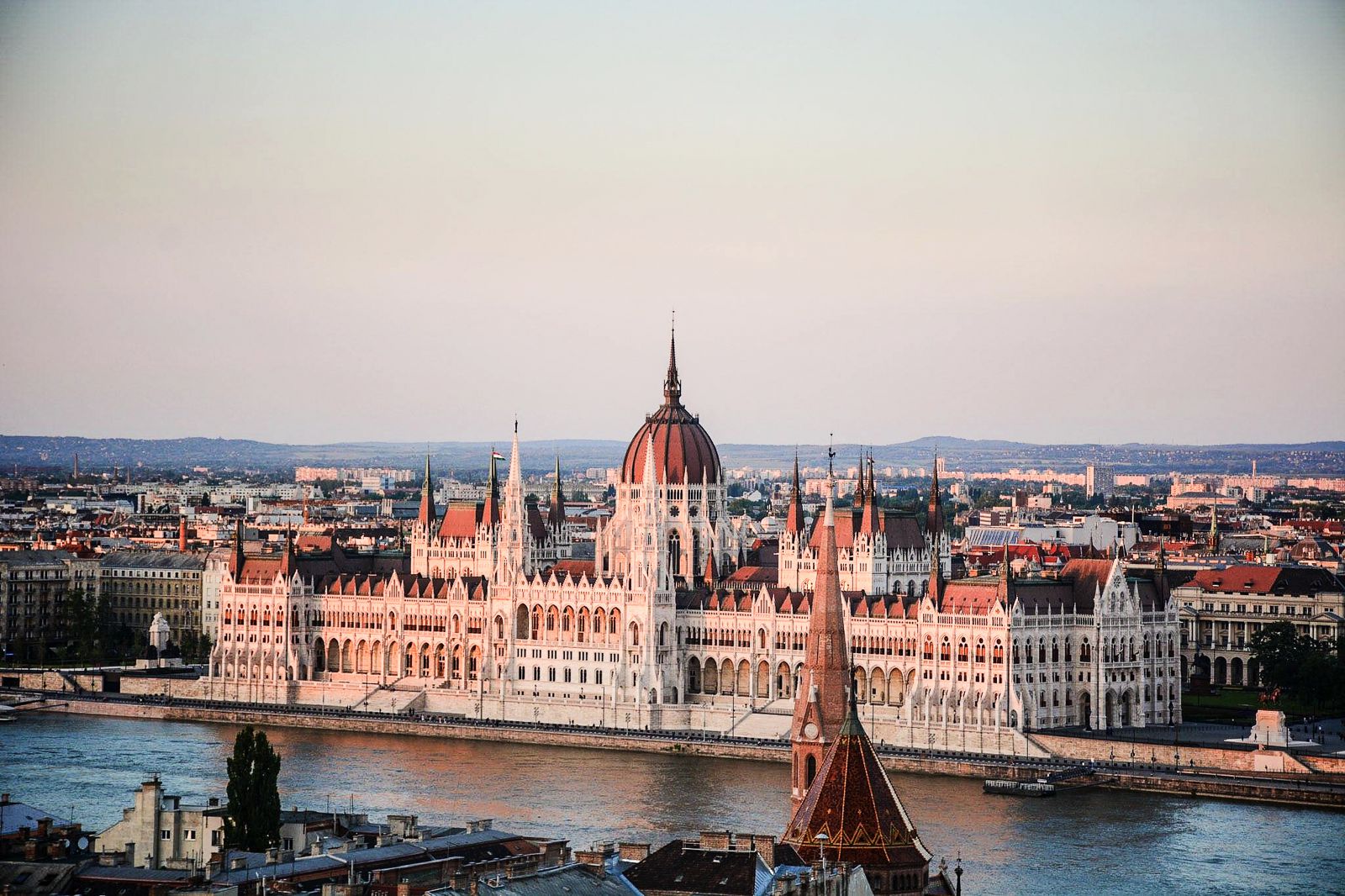 Budapest is one of the grandest and most gorgeous cities in eastern Europe (shhh, don't tell the others). From its ornate buildings, gothic architecture and beautiful baths, there really is a whole heap of amazing things to do at the fraction of a cost of capital cities like London.
Visiting Budapest? Check out our complete guide to what you must see!
2.) Nimes, France
🇫🇷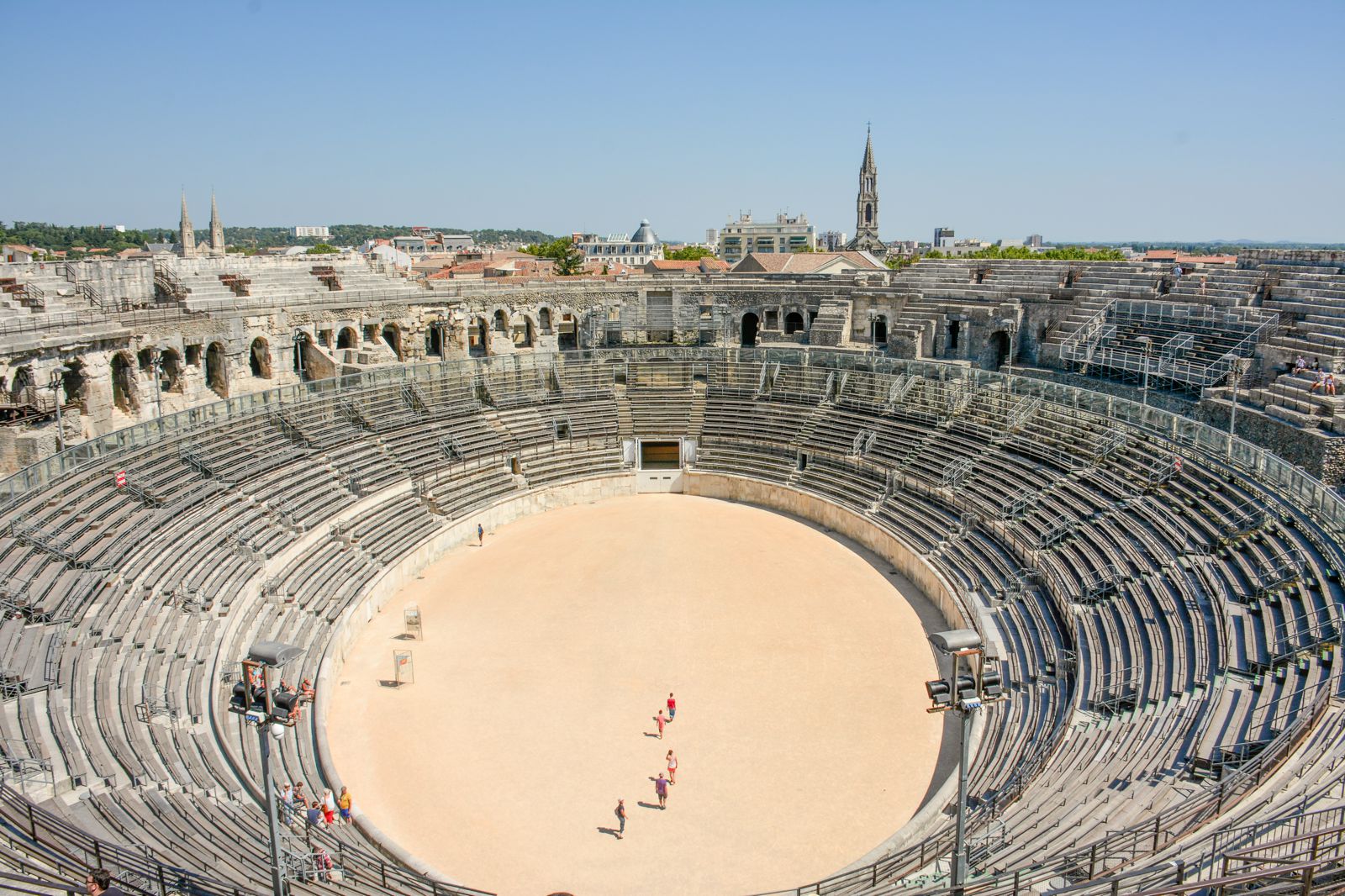 Nimes is a gorgeous city in the south of France that is well worth a visit if you're looking for a more reasonable alternative to Cannes or any of the other eye-wateringly expensive towns in the south. Around 30 minutes from the coast, this gorgeous Roman town is steeped in a whole lot of history, culture and charm that is a fraction of the cost of many other cities in the region.
Want to visit Nimes? Check out our full guide, right here.
3.) Gdansk, Poland
🇵🇱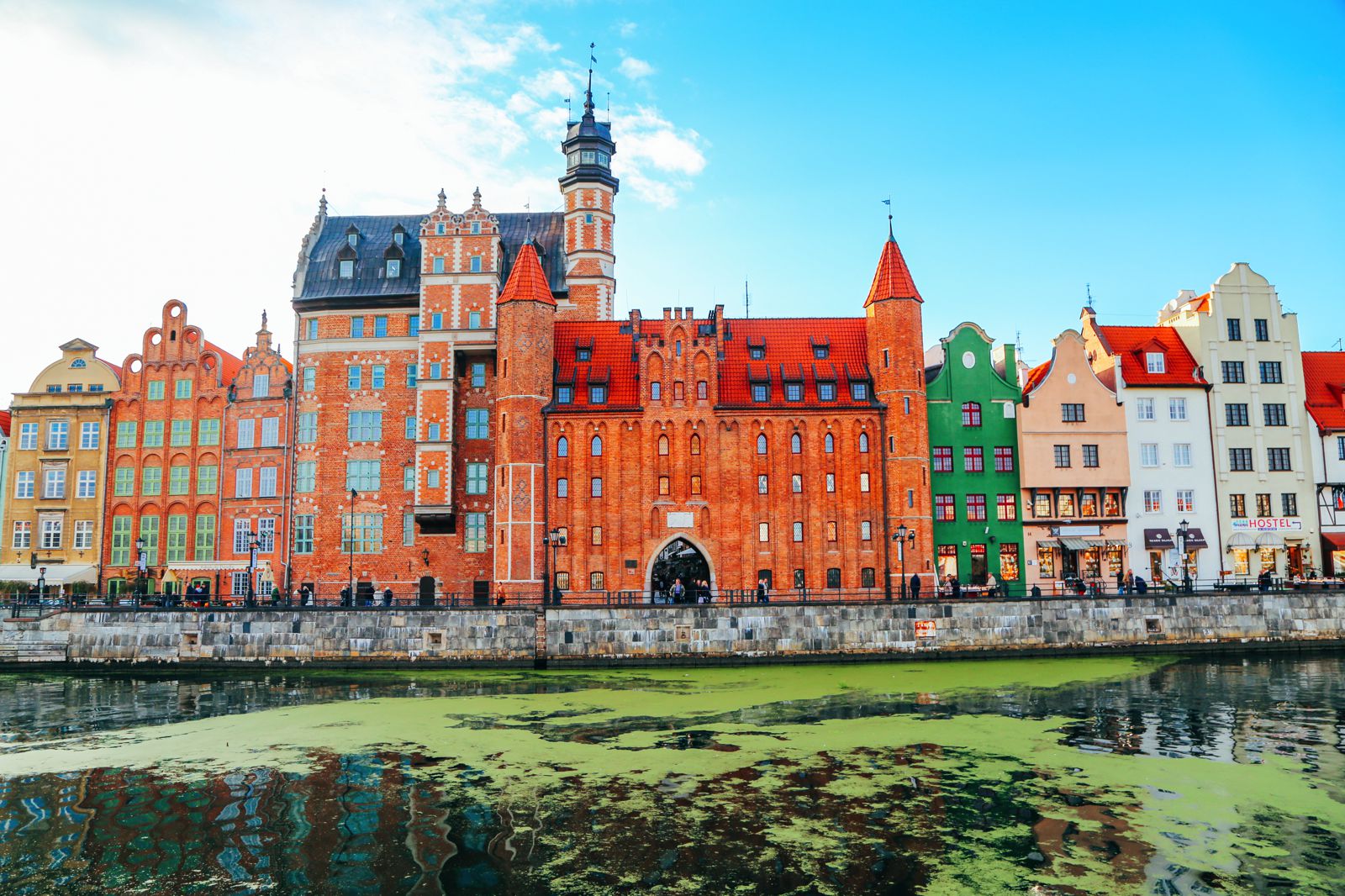 Poland is a gorgeous country to visit, with lots of amazing cities to choose from. If you're looking for a slightly different Polish city, make sure to head to Gdansk. This city is a tad bit more expensive than the likes of Wroclaw but much cheaper than the likes of Paris. Make sure to visit the old town, check out the city's famous amber jewels 💎 and take a day trip to the spa town of Sopot.
Read more on what you must see and do in Gdansk, right here.
4.) Graz, Austria
🇦🇹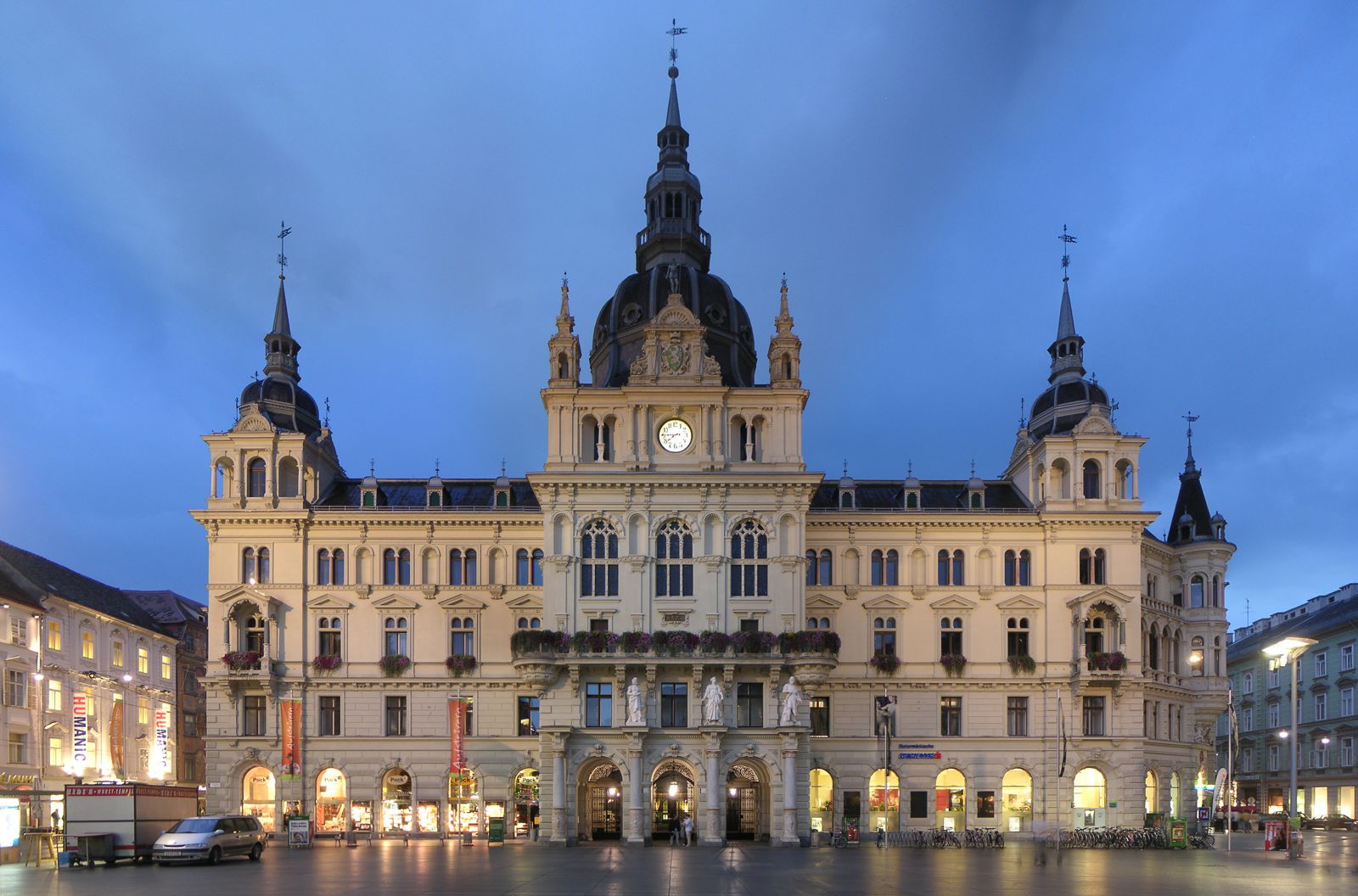 The second largest city in Austria, Graz sometimes gets overshadowed by, gorgeous, Vienna – but that doesn't mean it's any less beautiful. This gorgeous city is steeped in history and has been awarded the UNESCO World Heritage Site status and it's easy to see why. The city is rammed with amazing places to explore, don't forget to see the Rathaus and take a short trip to Schloss Eggenberg, too.
The city is also home to quite a few universities so you're almost always guaranteed some reasonably-priced dining experiences… not to mention the partying after! 💃
5.) Bratislava, Slovakia
🇸🇰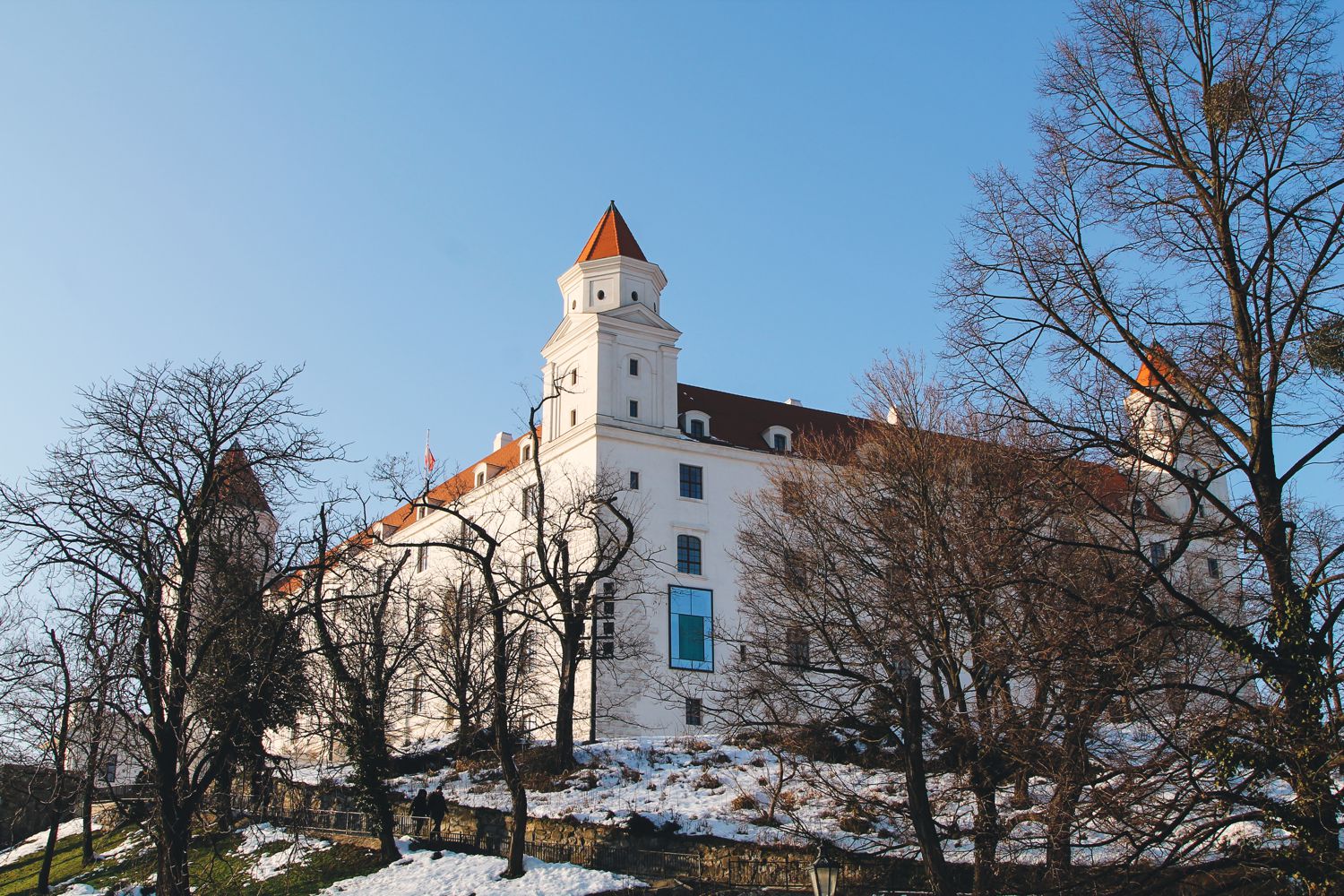 Bratislava is the capital city of Slovakia and one place that's well worth a visit, especially if you're wanting to save a few pennies and see some amazing historic sights. Make sure to visit Devin Castle, explore the historic centre and enjoy a Laskonky (a nutty and creamy pastry) – be warned, you'll want more than one! The city itself is very reasonably priced, especially if you're wanting to make your budget stretch further than well-trodden cities of Barcelona or Venice.
See more of the things you must see in Bratislava, here.
6.) Thessaloniki, Greece 🇬🇷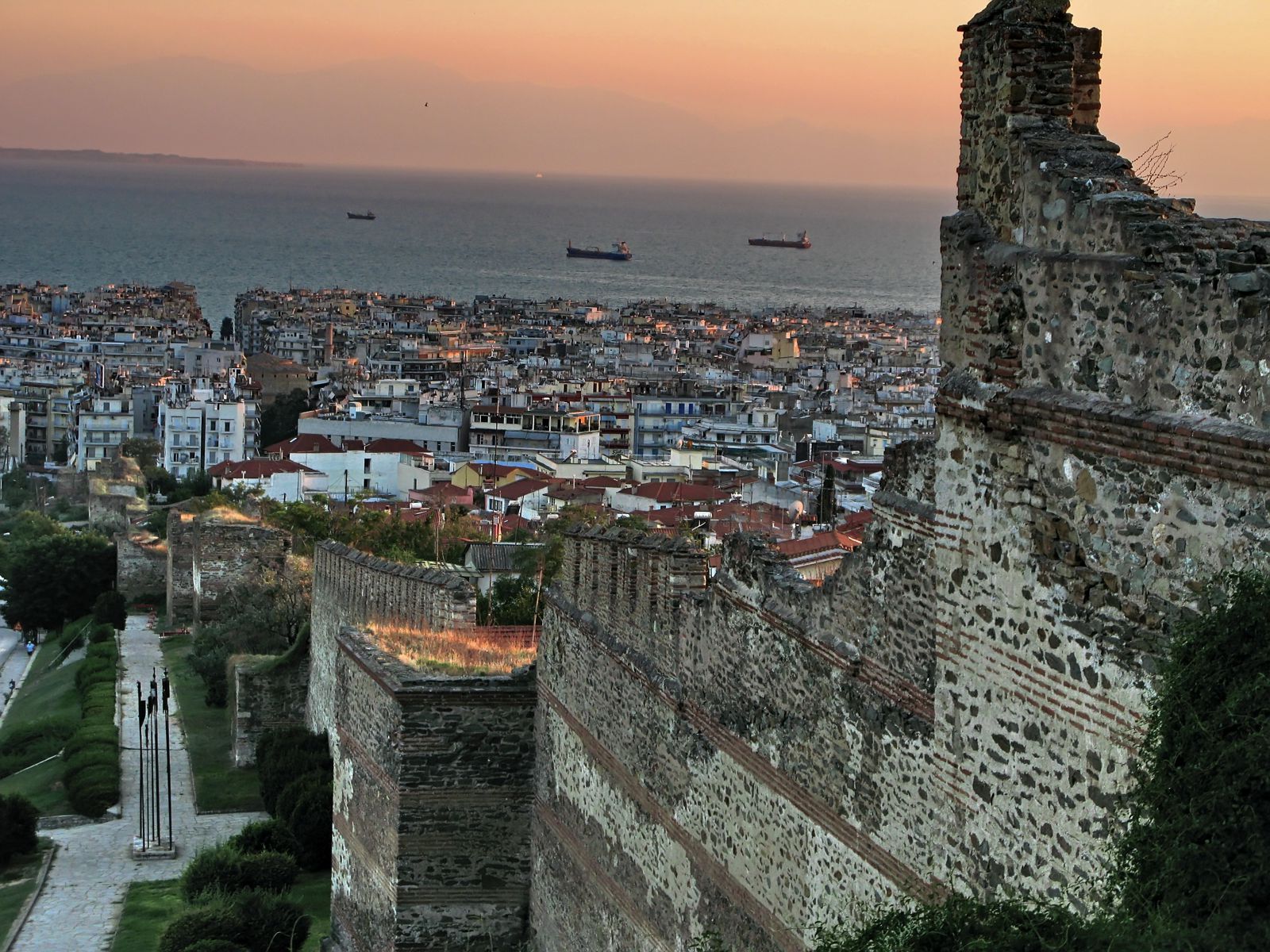 Thessaloniki is Greece's second-largest city, after the rather impressive, Athens but most certainly not second on the list of places to explore. Unlike Capital cities, regional cities are typically that bit cheaper and a little more accessible when budgets are tight. Thessaloniki is a great city to explore some gorgeous Greek heritage and the historic White Tower. Don't forget to grab your fill of Ouzo and Tiropita!
7.)

 

Bergamo, Italy 🇮🇹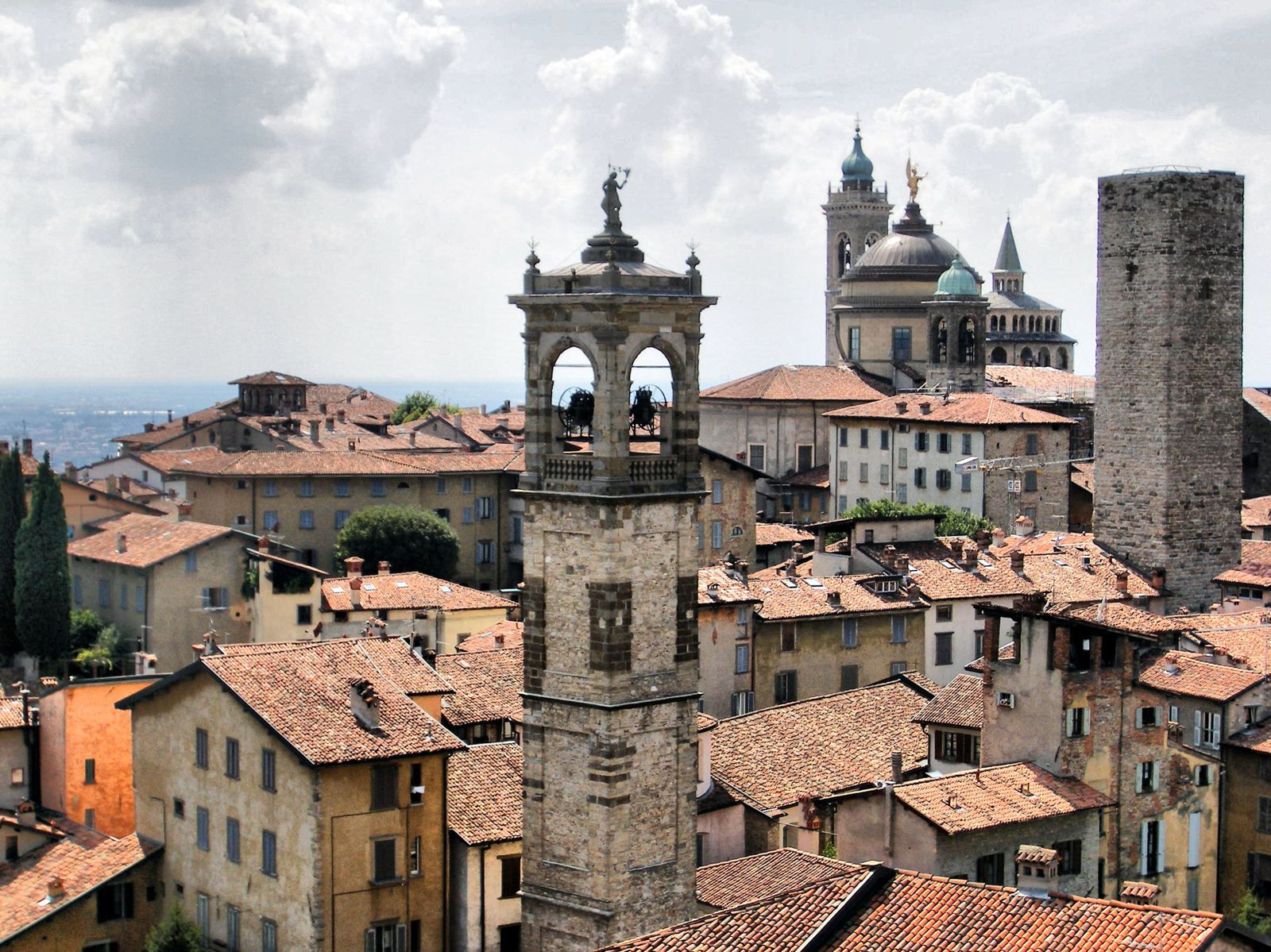 Bergamo is one of the most underrated Italian cities I've ever visited. Perched in the north of the country, it's relatively cheaper than other surrounding destinations like, Milan and Lake Como (that are just a stone's throw away…*if you're a really strong stone-thrower). Make sure to visit the historic old town and discover a little piece of Italian charm that can be easily overlooked in the region.
8.) Split. Croatia 🇭🇷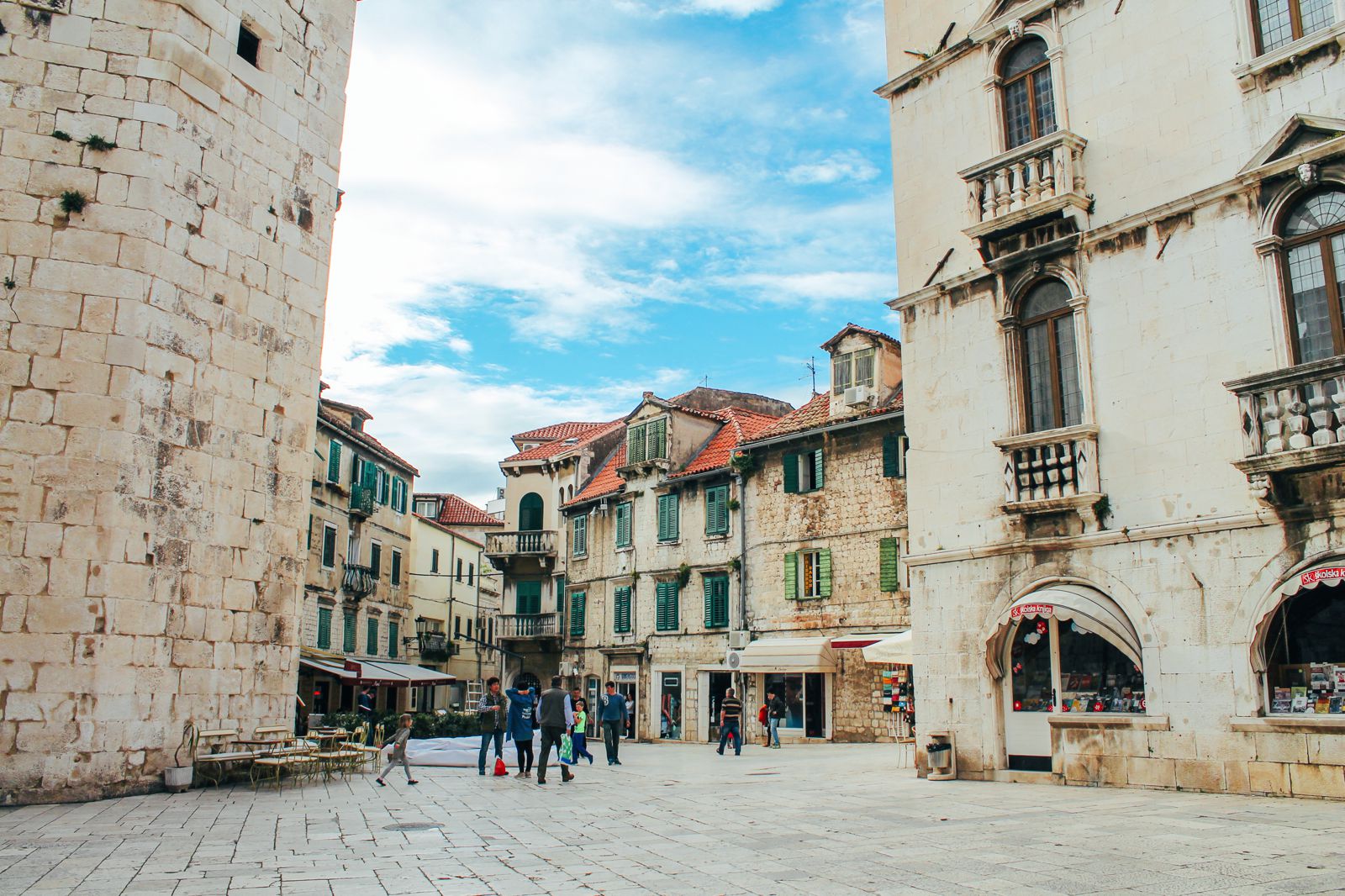 Split is one of my favourite places in Croatia, it's a place crammed with historic charm, gorgeous buildings and some of Europe's most idyllic shores. The city itself is a great place to visit the likes of Diocletian's Palace, some gorgeous must-see Croatian islands and the dramatic national parks that tower over the region.
Split can be much cheaper than other Mediterranean towns and well-worth a visit if you're wanting a tranquil Mediterranean break.
See more on what to do in and around Split, right here.
9.) Sofia, Bulgaria 🇧🇬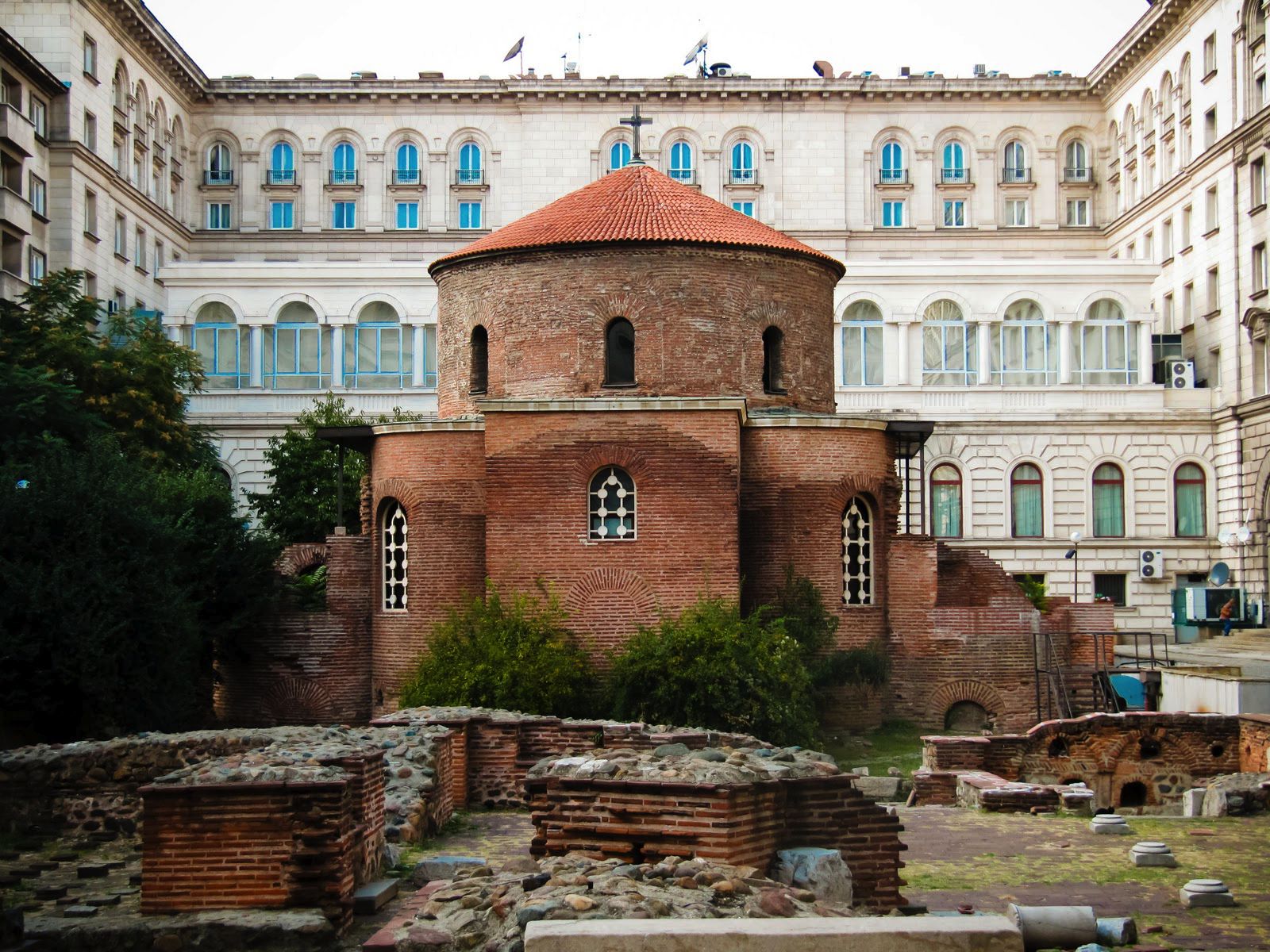 Nestled in the west of Bulgaria, Sofia is probably one of the cheapest capital cities to visit in Europe, with eating out being much cheaper than western European Capitals. With Ottoman, Roman, Greek and Soviet influences, Sofia is a melting pot of historic sites that you'll just love. Make sure to also visit the Rila Monastery and sample some of the region's wines!
10.) Samos, Greece 🇬🇷
Okay, so Samos isn't a big or bustling city but an eastern Greek island that sits a few miles off the coast of Turkey. The island itself has a mountain of history (and the historic home of Pythagoras, the famous Mathematician). Samos is much more reasonably priced than other Greek islands like Santorini that can costs quite a tidy fortune (fine, not a fortune but you'll certain notice the difference in your bank balance when you get back home) – especially so in the peak summer season.
Thinking of visiting the Greek islands? Check out these perfect spots to explore.
11.) Ronda, Spain 🇪🇸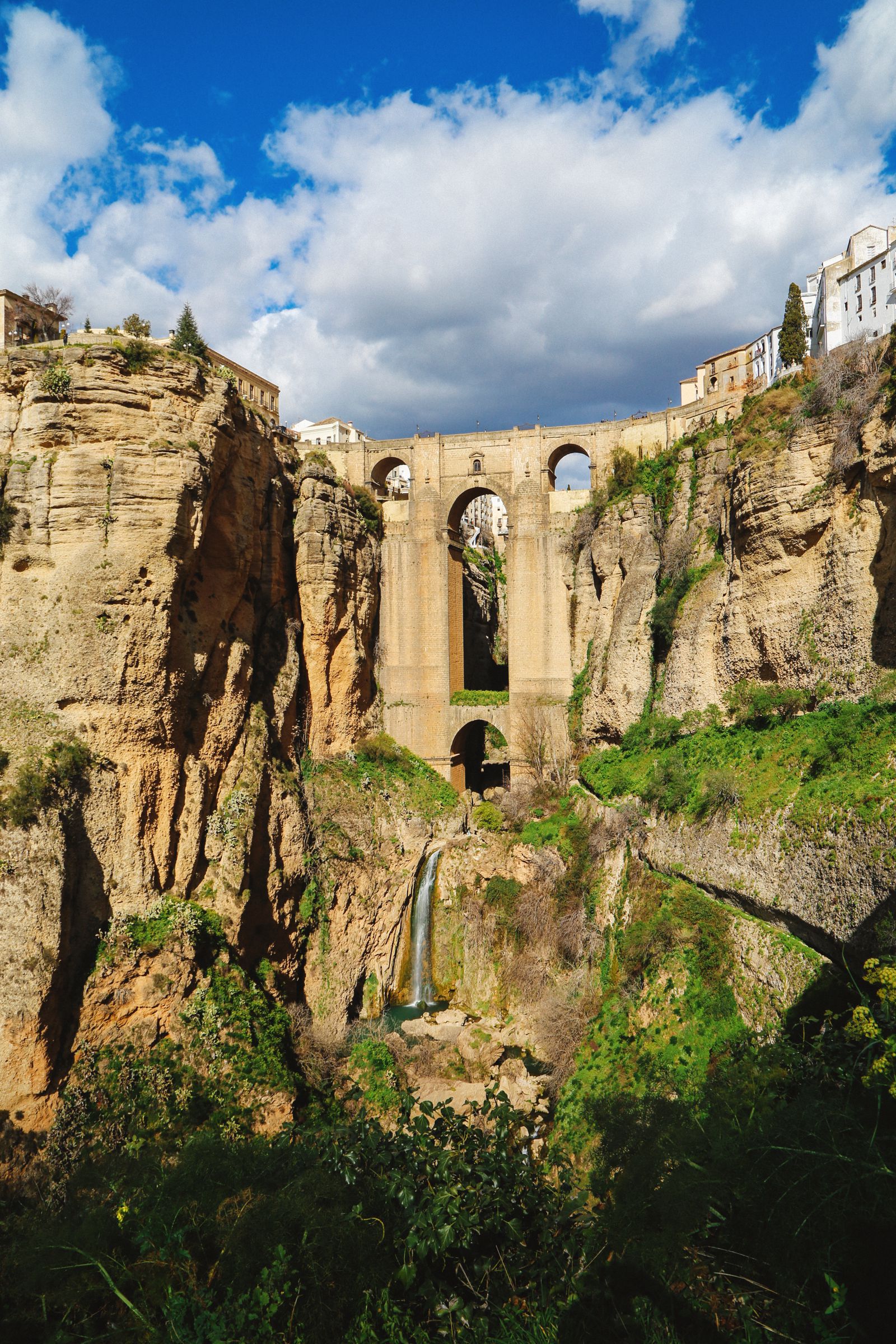 If you're looking for a city break that's filled with history, delicious Spanish food and dramatic scenery, then Ronda is for you. Ronda is one of my favourite cities in southern Spain and is much cheaper, and far less 'touristy' than the likes of Malaga, especially if you decide to stay in the town itself.
Accommodation costs are lower than the coastal towns, making this relatively small Spanish city a perfect city break that won't break the bank.
See more on what to see, do and eat in Ronda, right here.
---
---