It is no secret that I LOVE Greece! The climate, the food, the people, the culture and of-course, the natural beauty. Greece is a diverse country thats main landmass is part of the European continent… but… and its a whole 'lotta but', there are hundreds of little islands that surround the Ionian, Aegean and Mediterranean Seas that are just calling to visit. 
The Islands of Greece are filled with the most breathtaking countryside where you can feel a world away from everywhere else. I have visited Santorini, Skiathos, Corfu, Rhodes and Samos which are beautifully diverse in size and distance across the country of Greece. Soon, I will be planning a family holiday with my wider family and Greece is always on the list, so today I though I would do a little research my top Greek Islands to Visit this Summer! I'm really excited about the opportunity to travel back, especially for the Moussaka and Ouzo!
Take a look at my complete list of Greek Islands that are my travel lust for the summer, some are more readily know, but hopefully I have found quite a few that you have never thought of visiting…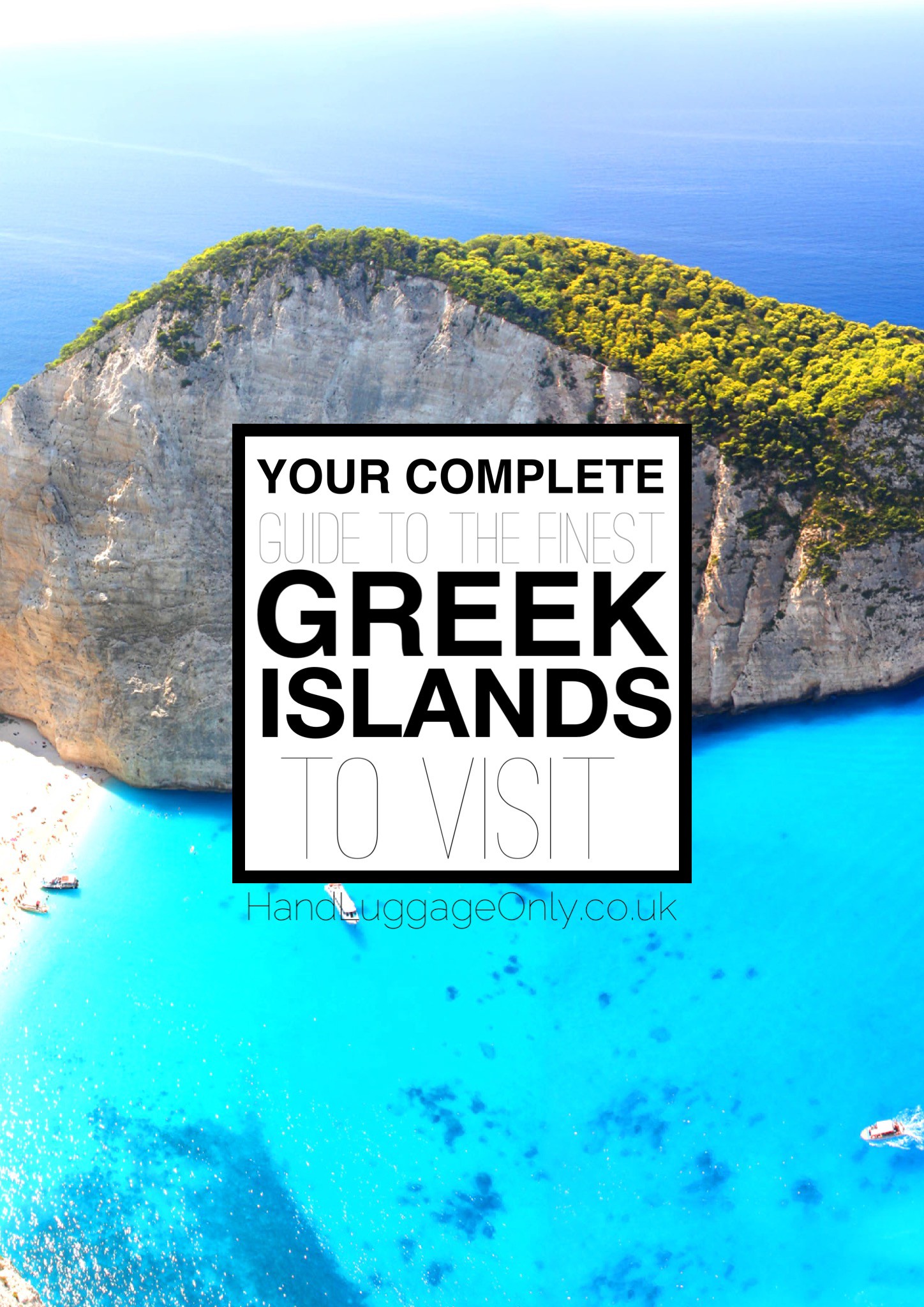 ---
1) Santorini: A beautiful volcanic Island situated in the heart of the Aegan Sea. See more from our time sailing in Santorini, here.
---
2) Skiathos: A relatively small island that hugs the east coast of the mainland. Beautifully small with the most delicious olives I have ever tasted! YUM!
---
3) Corfu: Situated off the west coast of the mainland, Corfu is a perfect place for beautifully blue seas and dramatic landscapes
---
4) Serifos: A mountainous island that has very little development. Steeped in history… and lots of steps! 🙂
---
5) Ios: Sunsets don't get any better than Ios… easily on-par with Santorini for the best sunset!
---
6) Zakynthos: A Picture perfect island that will being out all the travel lust in you! Just look at that beach! I'm in love! 
---
7) Poros: A small island that is actually two… confused? Well, Poros consists of Sphairia and  Kalaureia – both of which make this wonderfully unique landscape! 
---
8) Skyros: A hikers dream… this island is not only picturesque, the mountains will work your calfs harder than any rowing machine at the gym! 🙂
---
9) Mykonos: An Island that is truly unique in its architecture and a perfect place to devour some local sea-food
---
10) Folegandros: Dramatic rock formations really bring this island alive in a rich diversity of mountains and flat plains
---
11) Kastellorizo: Experience traditional Greek life, it's not heavily discovered by mass tourism, so it's a great place to experience a true, very Greek way of life
---
12) Spetses: A sailors paradise! 
---
13) Symi: Colourful towns mark the waterfront, which sparkle like jewels in the warm haze of sunset! 
---
14) Kythira: Cave exploring at its best! 
---
15) Kefalonia: Another Sea kayaking paradise! Beautiful
---
16) Anafi: Idyllic, unspoilt wilderness awaits you at Anafi 
---
17) Samos: Only a few miles off the coast of Turkey, I felt as though I could swim across a continent! A beautiful island with great food! 
---
18) Ithica: A small Greek island that lends itself to a quieter way of life. Perfect to relax!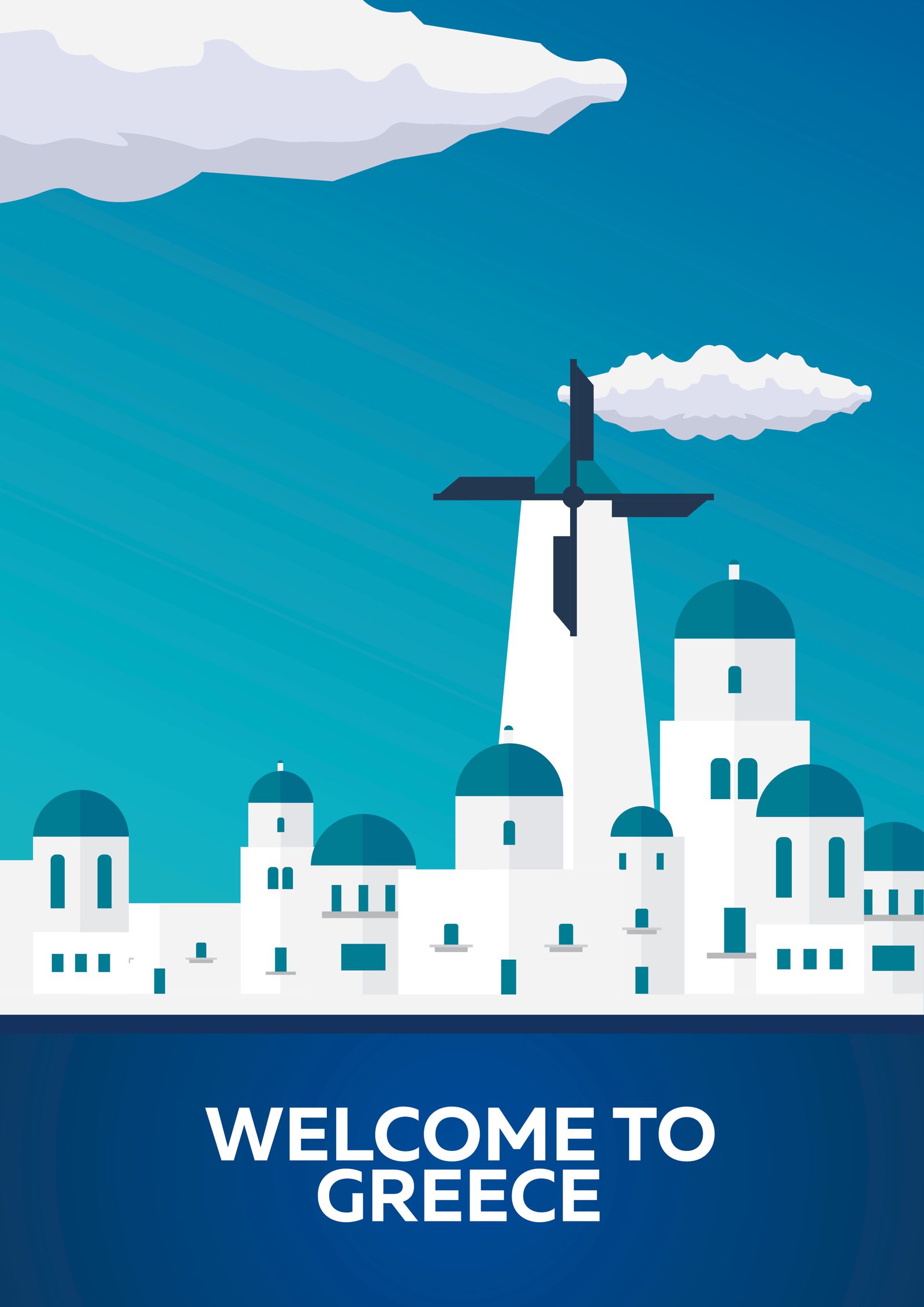 ---
---