Cambodia is a gorgeous country, with so many beautiful places to experience it can hard to nail your trip down to one area (and why should you). It's a country filled with the most breathtaking countryside, amazing temples and enough yummy food to fill any rumbling tummy… but don't forget about the cities, too!
Unlike its counterpart in Chiang Mai, Phnom Penh is a buzzing hive of hustle and bustle mixed in with a modern but also traditional city that makes for a really eclectic mix of experiences. If it's your first trip to Cambodia, it's likely you'll want to fit in as much as you can, so take a  look at some of the places you should include when visiting Phnom Penh.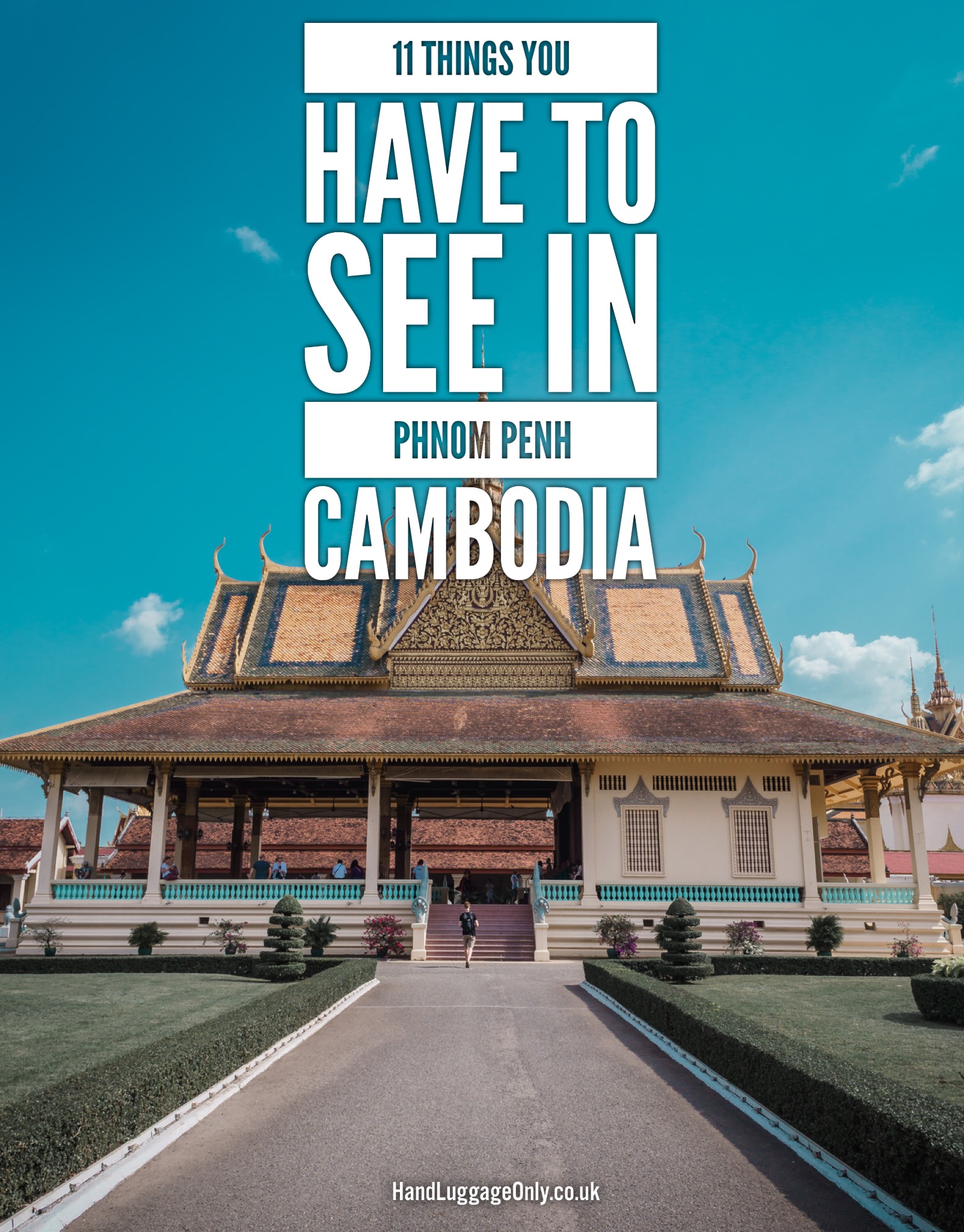 1.) Gorge at the Central Market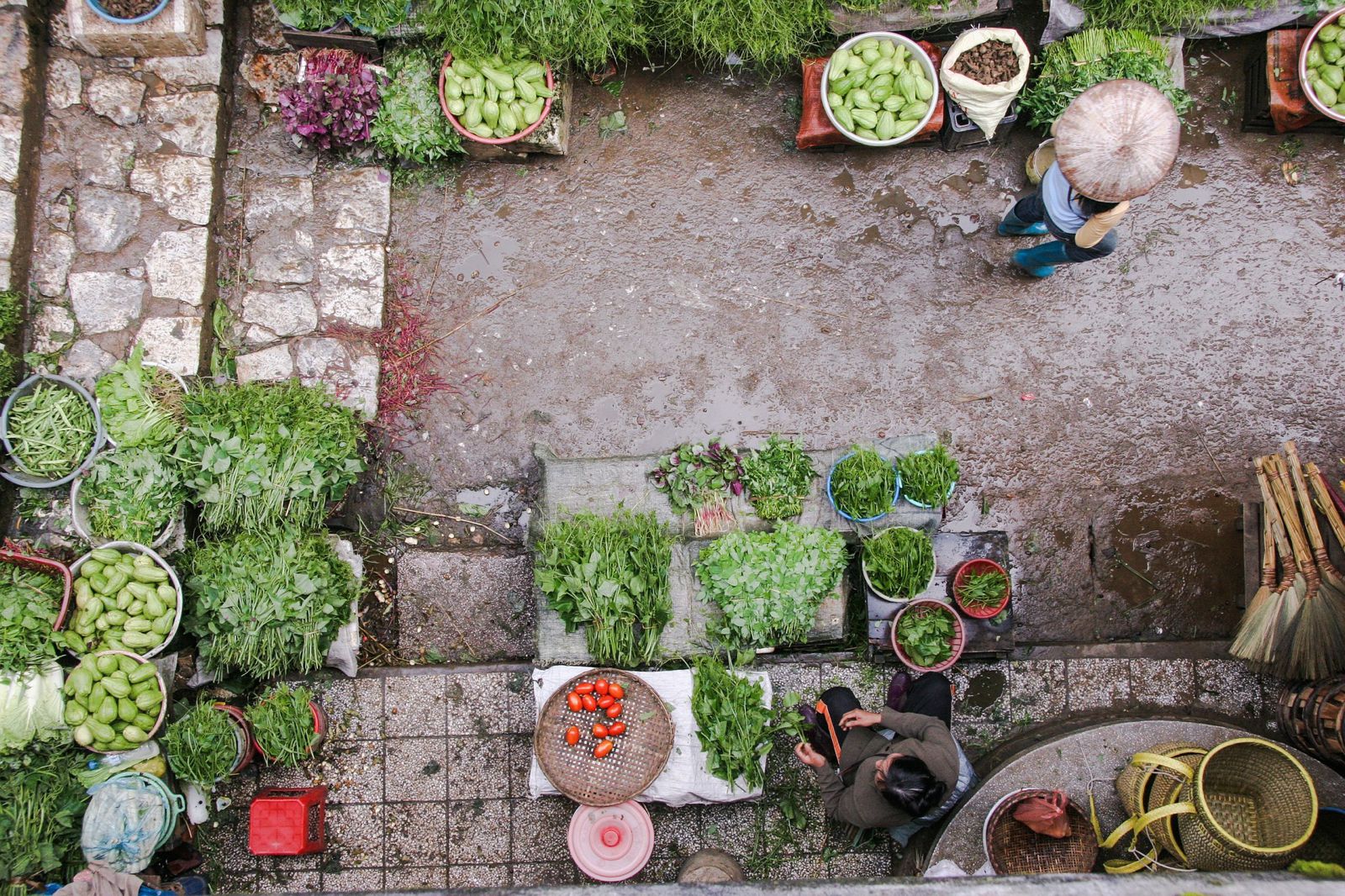 Markets are the fulcrum upon which life spins for Cambodia, so you would be remiss not to head to the biggest one in town! Also called Phsar Thmei, it's a pretty, Art Deco building with some open air and some indoor parts, and every possible handicraft, trinket, cloth, or food stall you can imagine. Work up an appetite and sample some of the amazing local dishes. 🍜
2.) Explore the breathtaking Royal Palace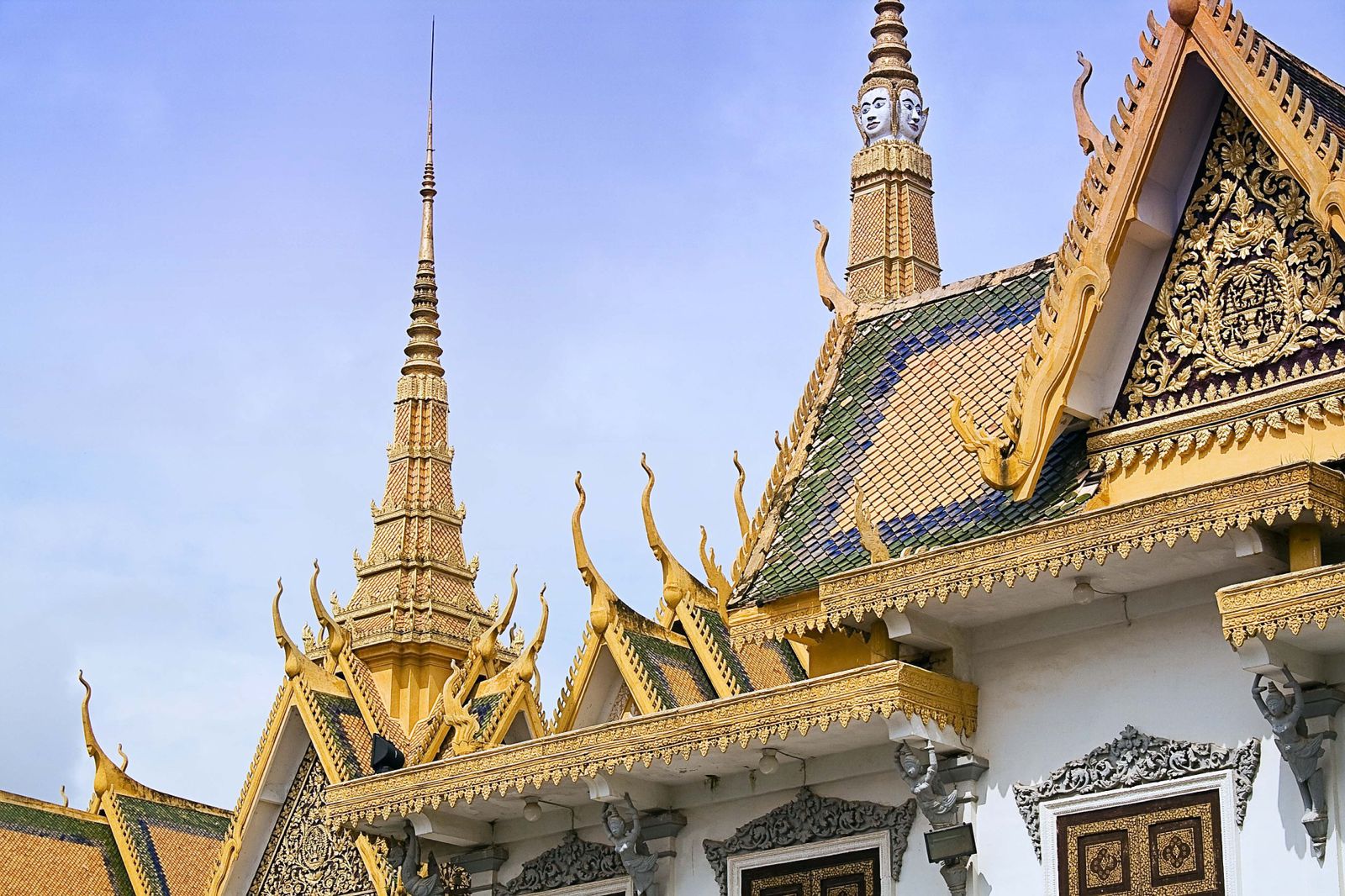 Home to royalty, obviously, the Royal Palace is a stunning place to visit and is often used as a staging ground for major national ceremonies, too. Plan your visit around certain national events and it's likely you'll end up seeing them.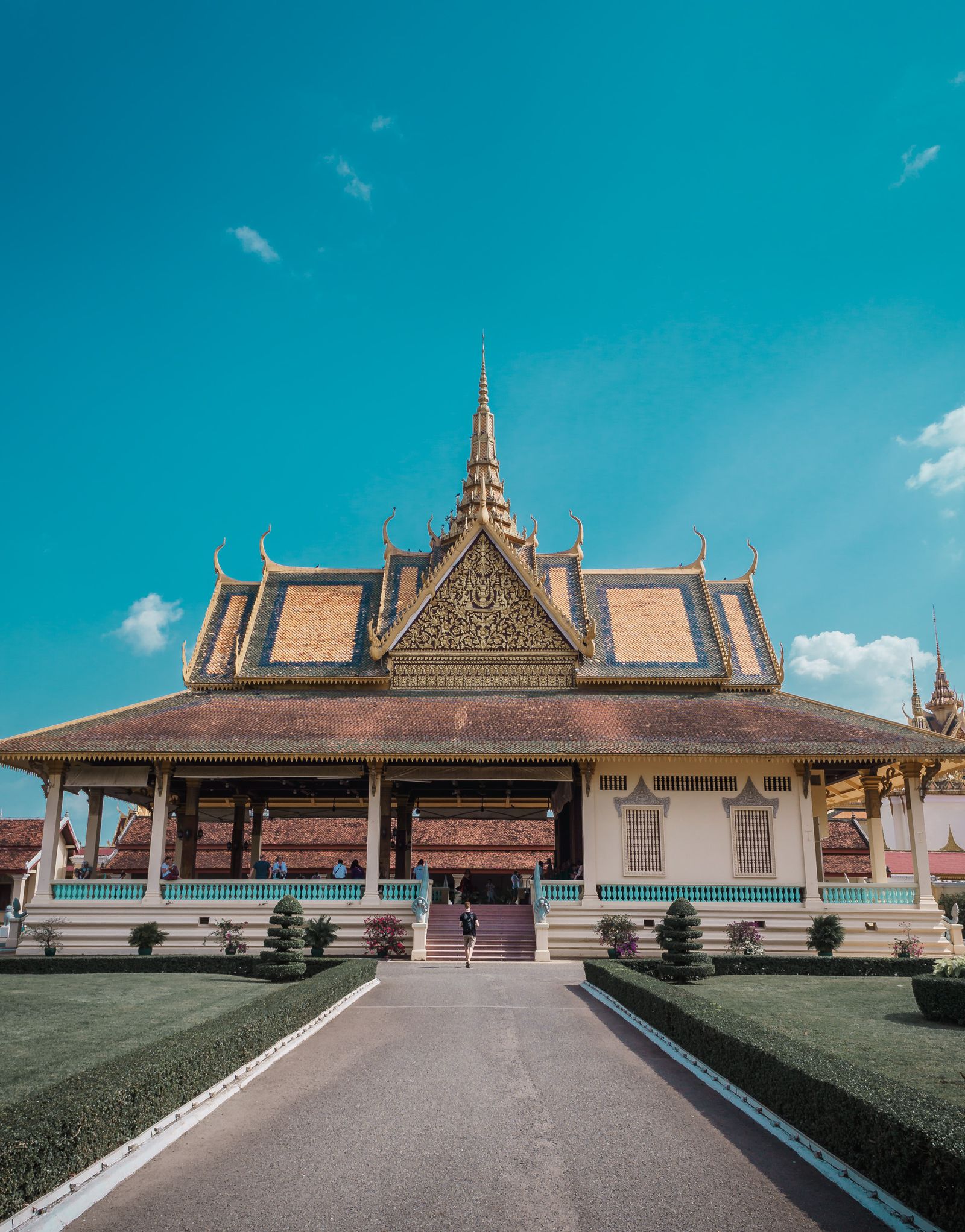 Within the Palace itself, you will also find the Silver Pagoda, named because it has a totally silver floor. You can tour the Palace and Pagoda, and even the gardens and adjunct libraries if you want to be extra nosey! 😝
3.) Walk around the impressive National Museum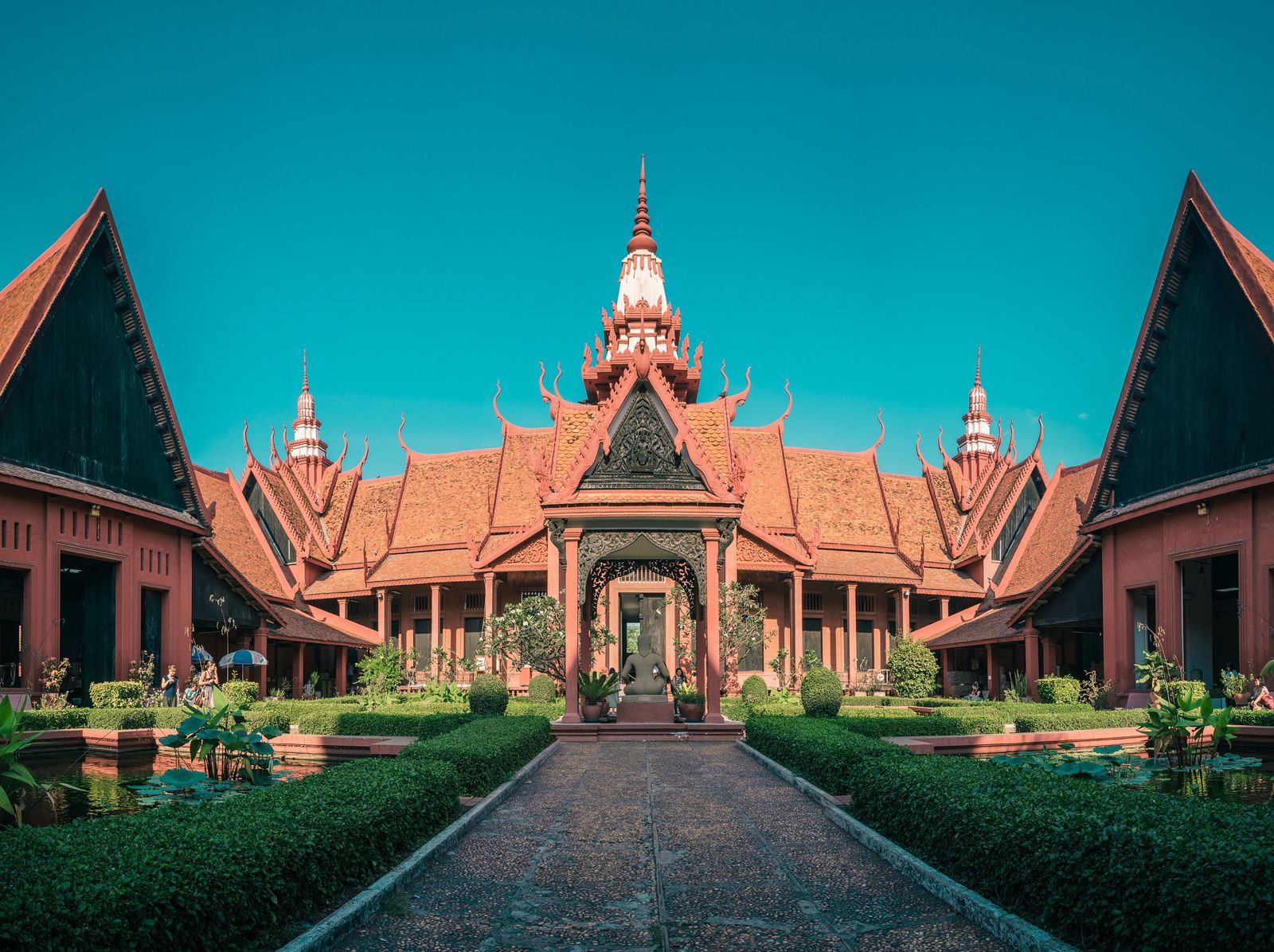 The National Museum of Cambodia is a work of art as much as anything inside of it – if you had to see one beautiful building whilst in the city, this is it! Inside, the National Museum houses over 5,000 artefacts from all time periods in the country – it's a great place to reflect and learn so much more about the strong national heritage of Cambodia.
4.) Stroll down Sisowath Quay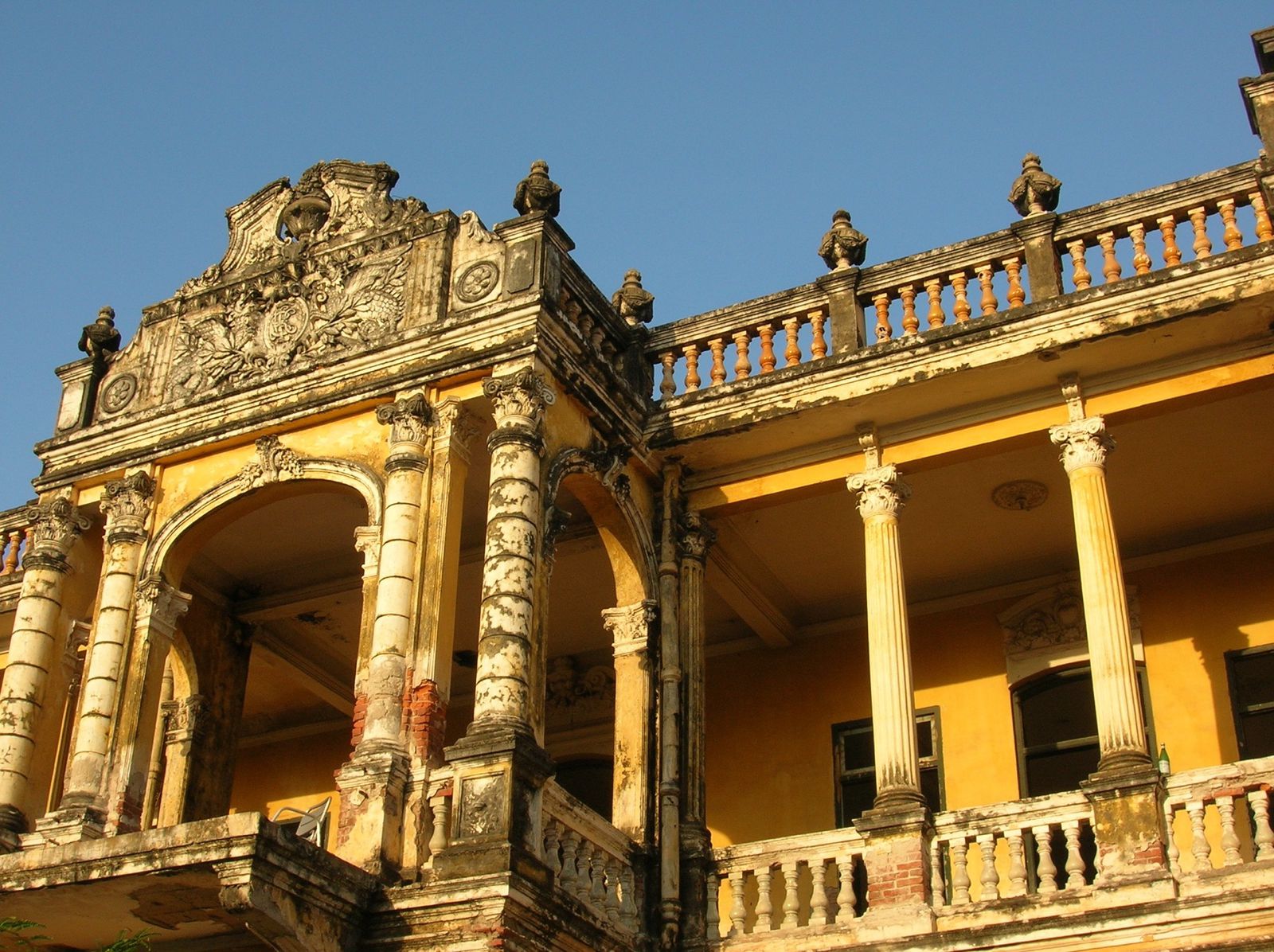 When you're done with all the museums, head over to Riverside, or Sisowath Quay, which is the main thoroughfare that looks out on the double rivers that meet in the city. There's a swath of restaurants and at dusk, a great sunset view, plus the locals will come out for street performances and strolls along the promenade.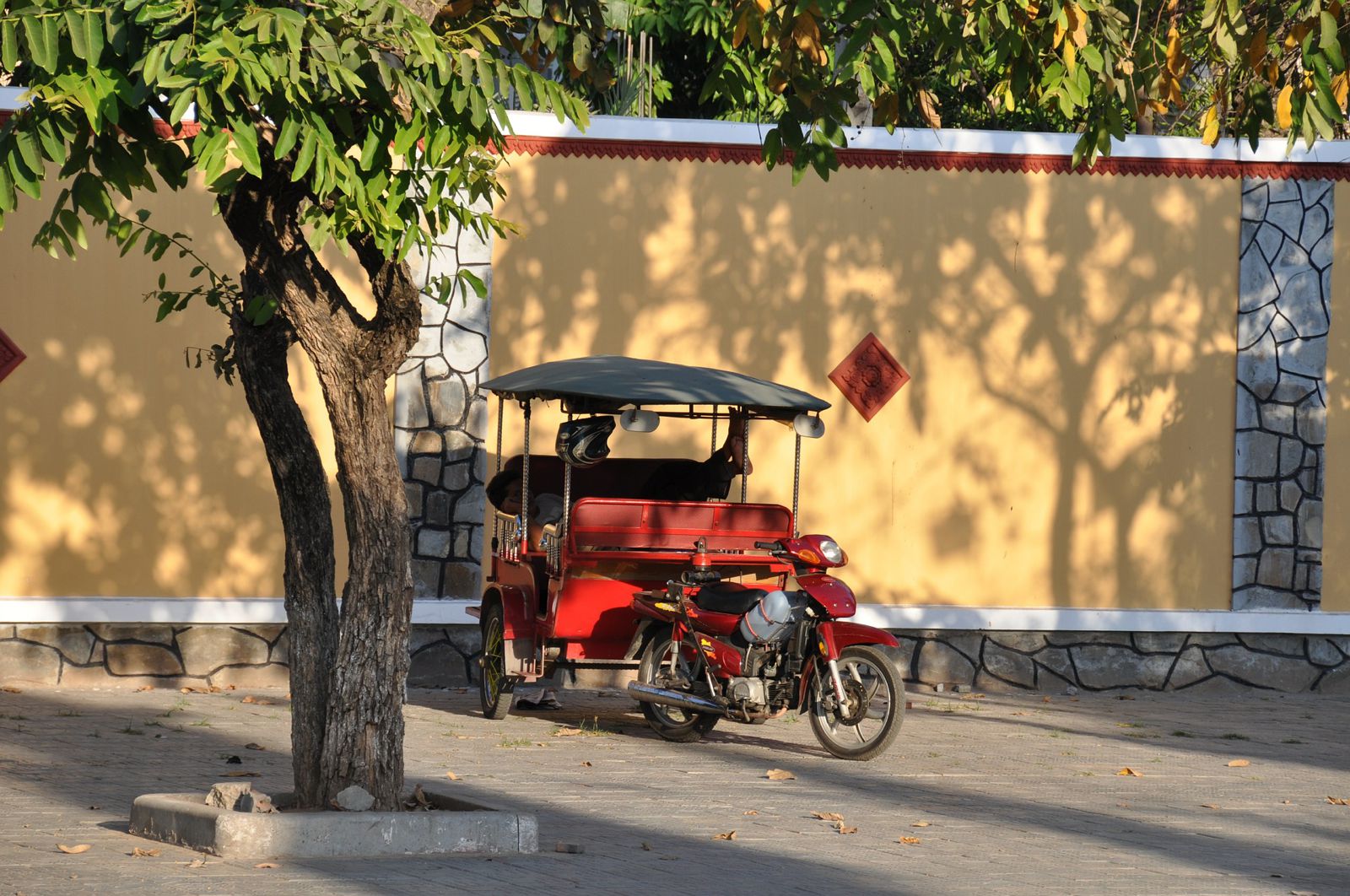 Make sure to try some Num Banh Chok from the many street food vendors that line the paths. It's a pretty popular rice noodle that's sooooo delicious.
5.) Choeung Ek Genocidal Centre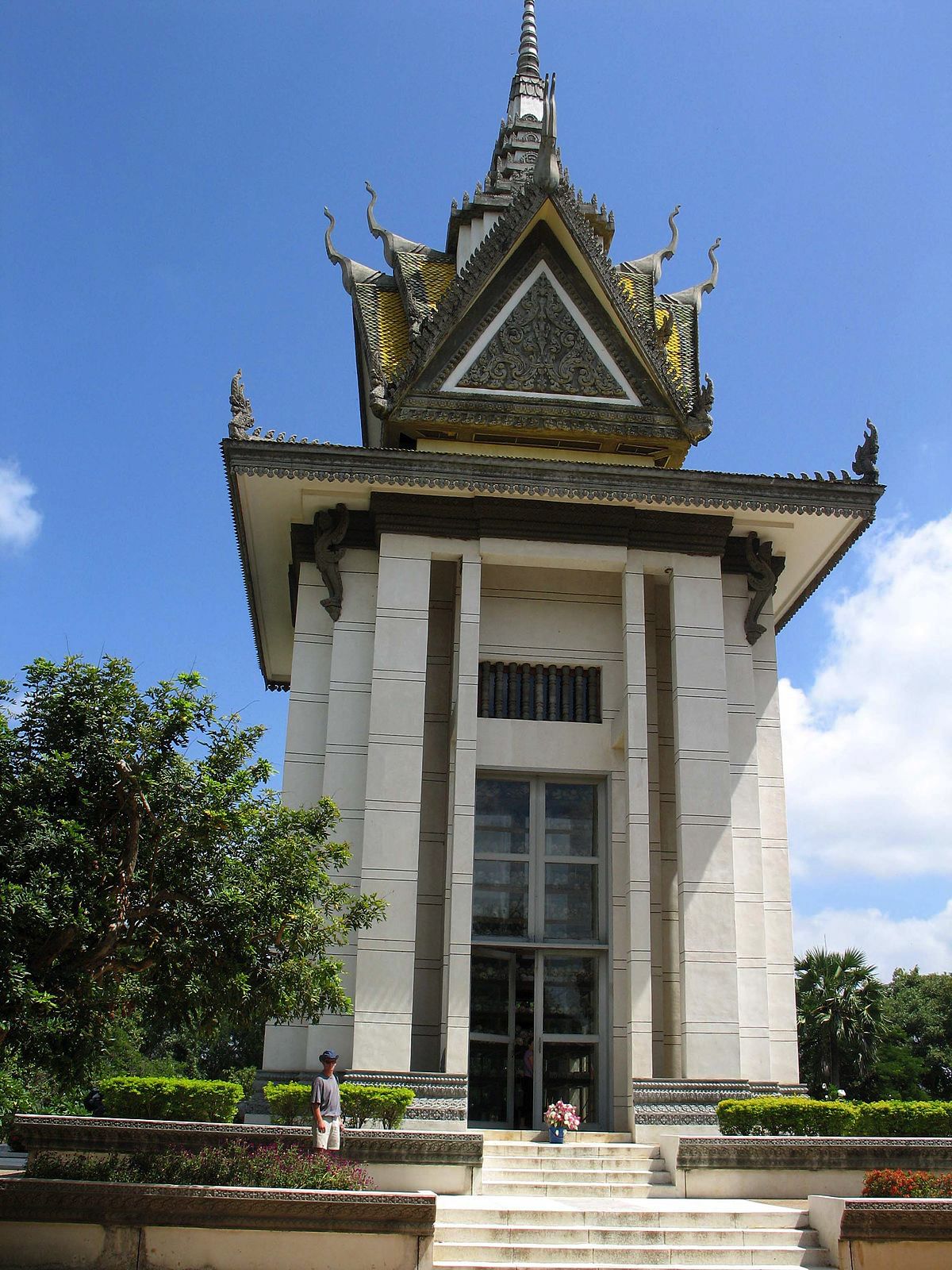 The name may seem frightening and off-putting at first, and it seems a strange must see when visiting, but if you want to understand the cultural context of modern Cambodia and appreciate the dark times they had as recent as the 1970s, you should learn more at this museum. It's a testament to those who suffered under the bloody Khmer Rouge and a serious piece of the country's history that should never be forgotten. A truly sombre experience.
It's a testament to those who suffered under the bloody Khmer Rouge and a serious piece of the country's history that should never be forgotten. A truly sombre experience.
6.) Learn to cook traditional at Frizz Restaurant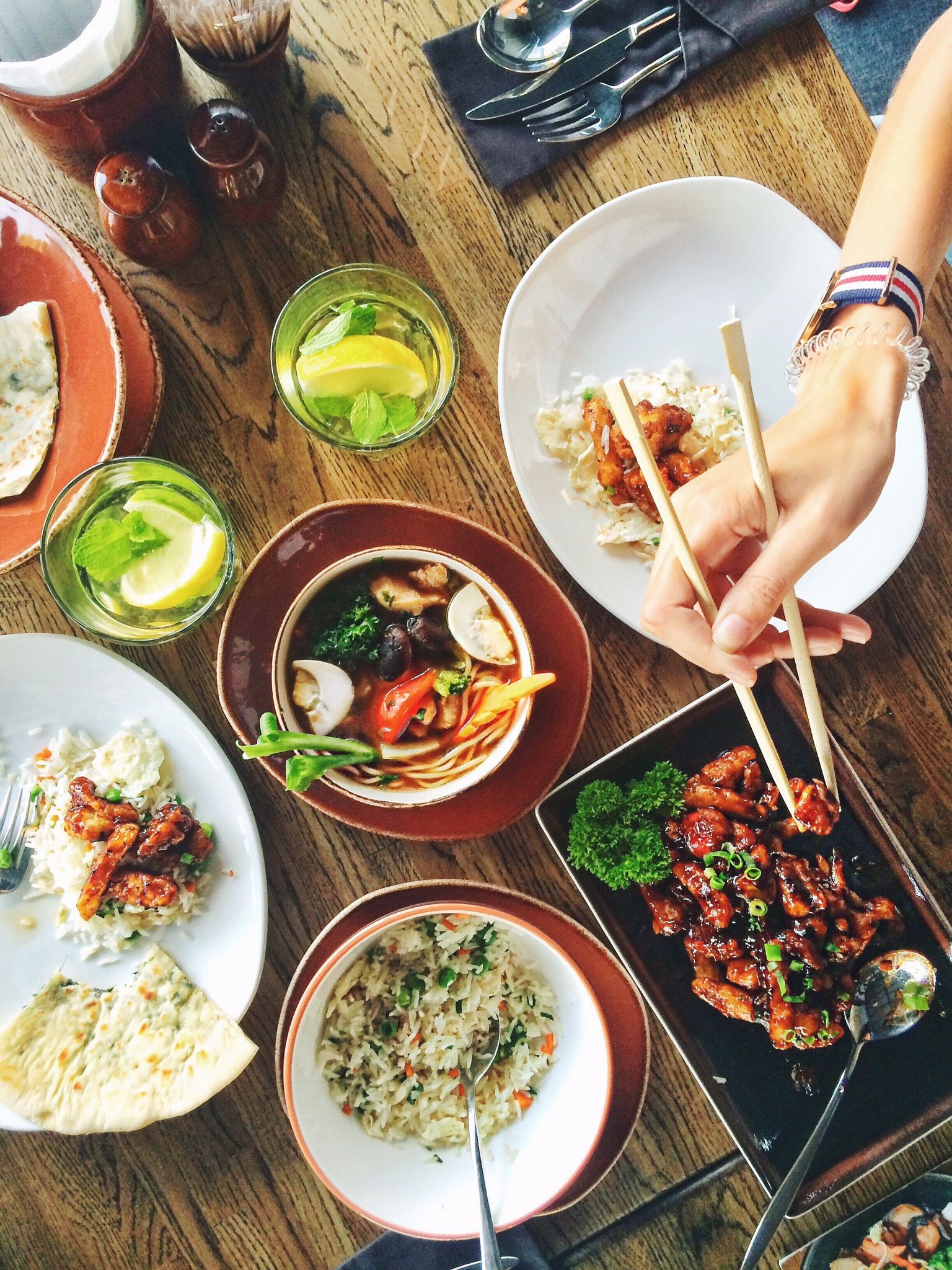 Get some hands on experience with real Cambodian fare at Frizz, where you'll head to the market to pick your own ingredients fresh, then head to make some delicious curry that you'll then get to eat! It's a fun little adventure that won't hit your wallet too hard, especially if you're on a tight budget. 💸
7.) Discover the beauty of Visit Wat Phnom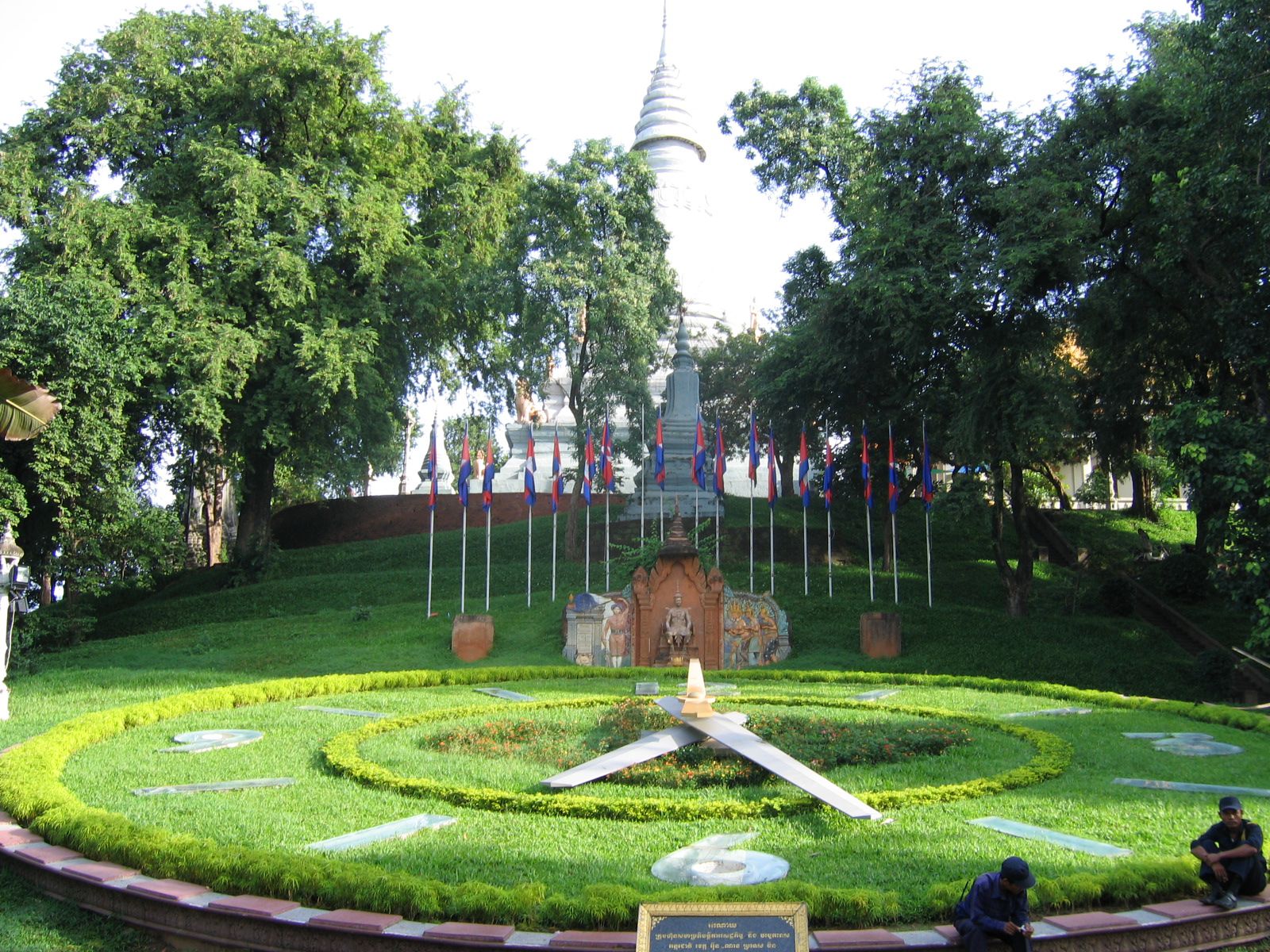 One of the more important temples in the region, Wat Phnom sits just north of the city and has done for a whopping 650 years. It's a major draw not only for us travellers but devotees who worship and pray here. It sits on a lovely riverbank and overlooks a verdant landscape that is just magical at sunset.
8.) Tour with Urban Forage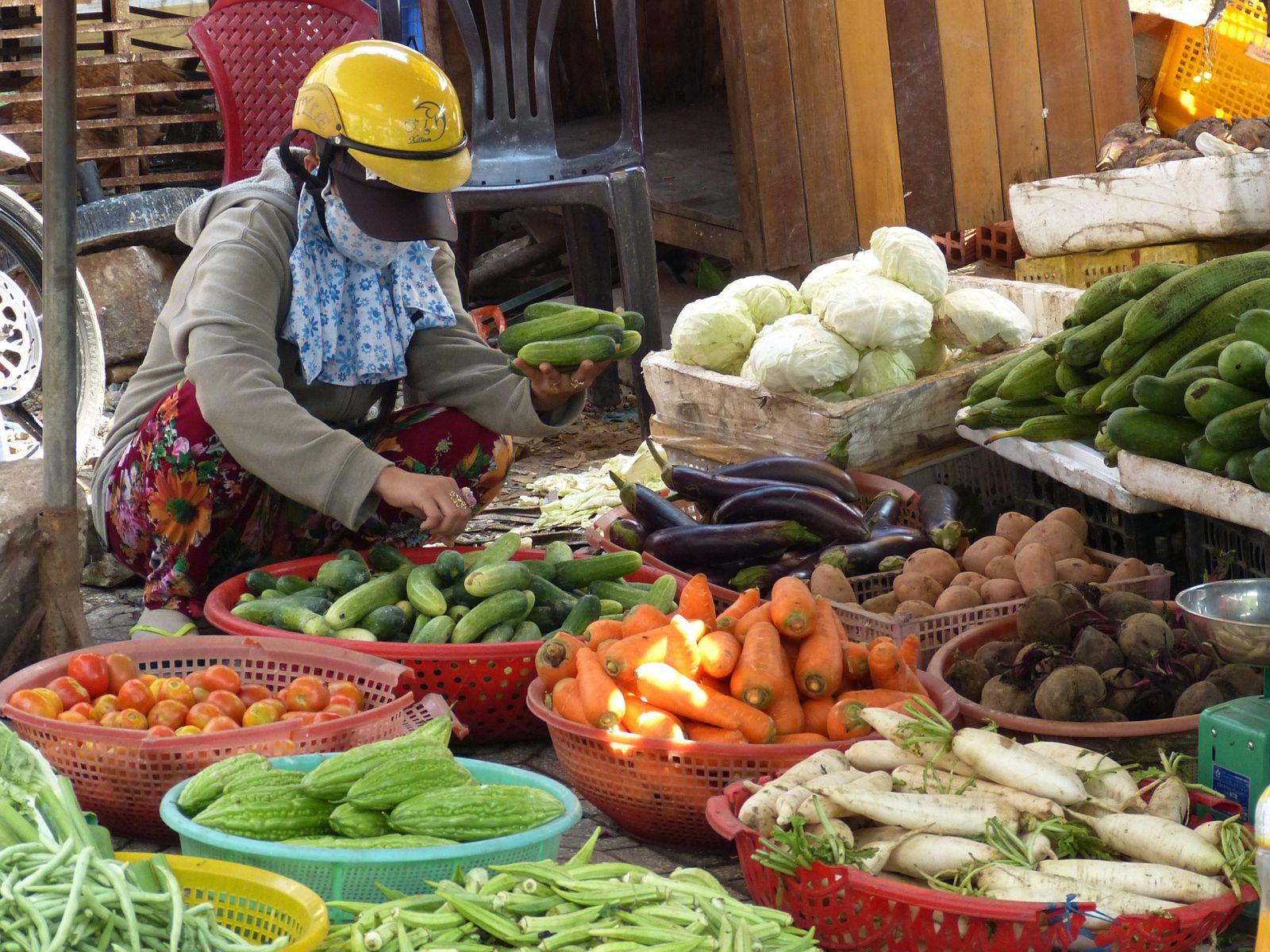 If you want to get to know the streets and the street food of this amazing and delicious city, hop along with Urban Forage and you won't go hungry. You'll learn a lot about the different neighbourhoods before landing at a great barbecue restaurant for a proper meal after the sampling's done. 🍗
9.) Dine at the Foreign Correspondent Club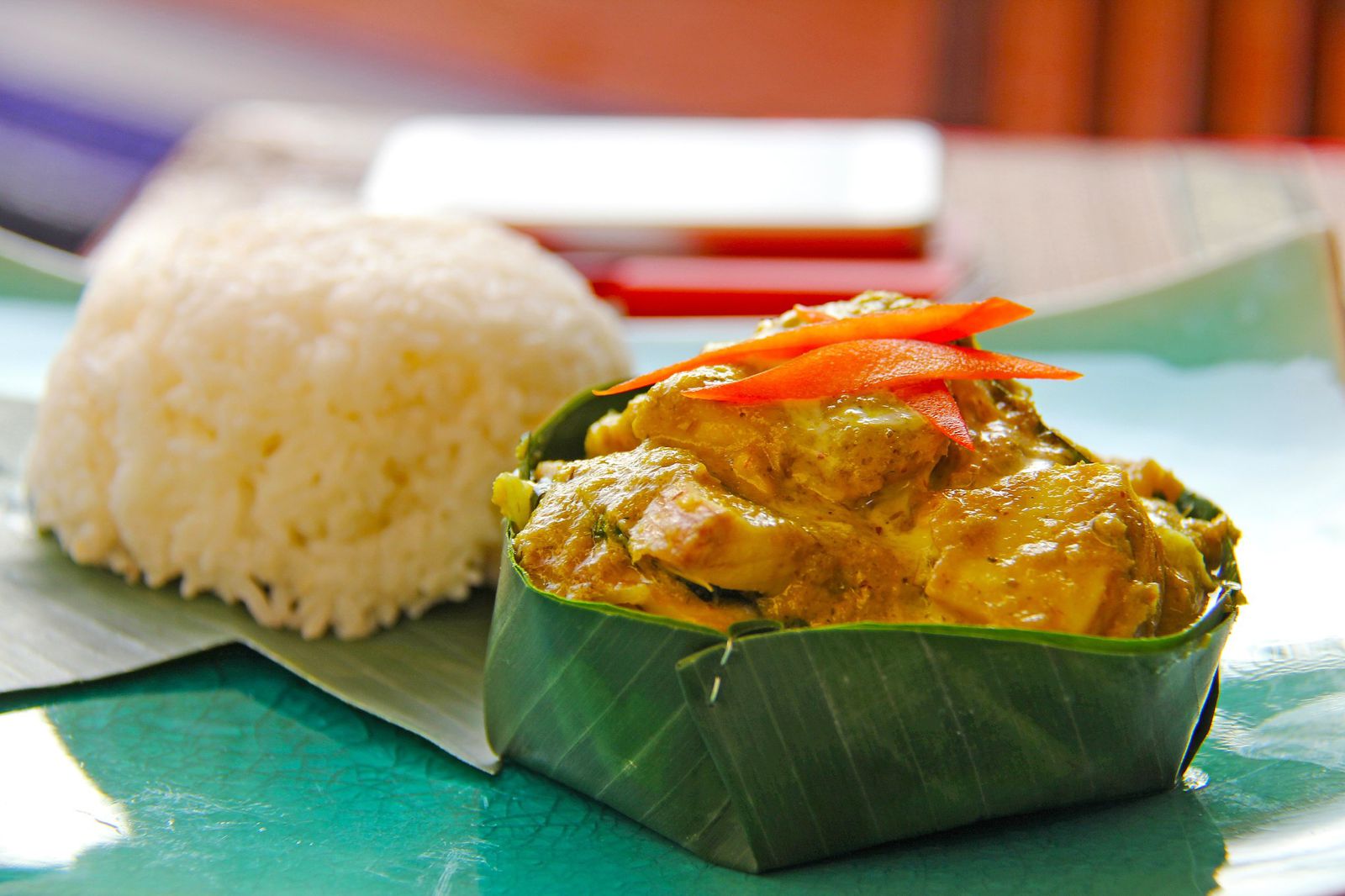 A must see for sundowners, as it's right on Sisowath Quay, the Foreign Correspondent Club is a special treat of a restaurant to try. The food is traditional and artfully displayed, and the ambience is relaxing, a great way to end a hot day exploring this amazing city.
Definitely not the cheapest place to eat in Phnom Penh, it's relatively expensive compared to other city options but a great place to experience. 🍸
10.) Catch a show at the Meta House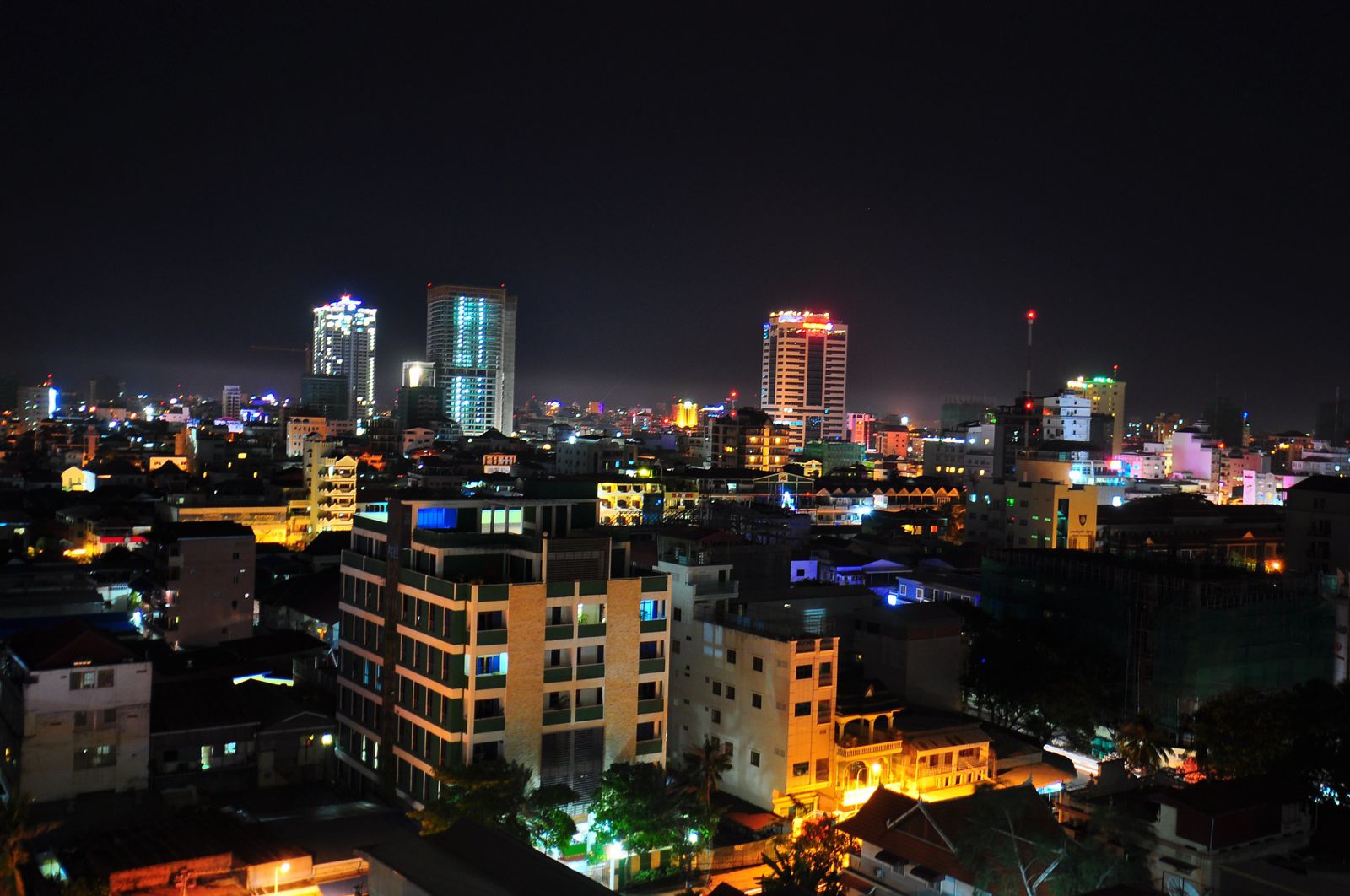 Which hosts hour-long performances of anything from drama to opera and folk dance from the Cambodian Living Arts troupe. Meta House also hosts modern art and film exhibitions if you want to catch the current pulse of the city's art scene.
Best of all, most of the exhibitions, films and shows are totally free.
11.) Ride the ferry out to Koh Dach
A little outside the city up the Mekong River you'll find Koh Dach, or Silk Island. From the ferry, you can cycle the island and tour some of the finest silk weaving workshops in Southeast Asia before heading back to the boat just as it gets truly hot.
It's a perfect morning jaunt from the city centre itself. ⛵️
---
---