One of the best ways to see animals and nature in the wild is on a safari. No zoos, no interaction and most certainly lots of space for us travellers to see some of the word's most impressive animals in the wild.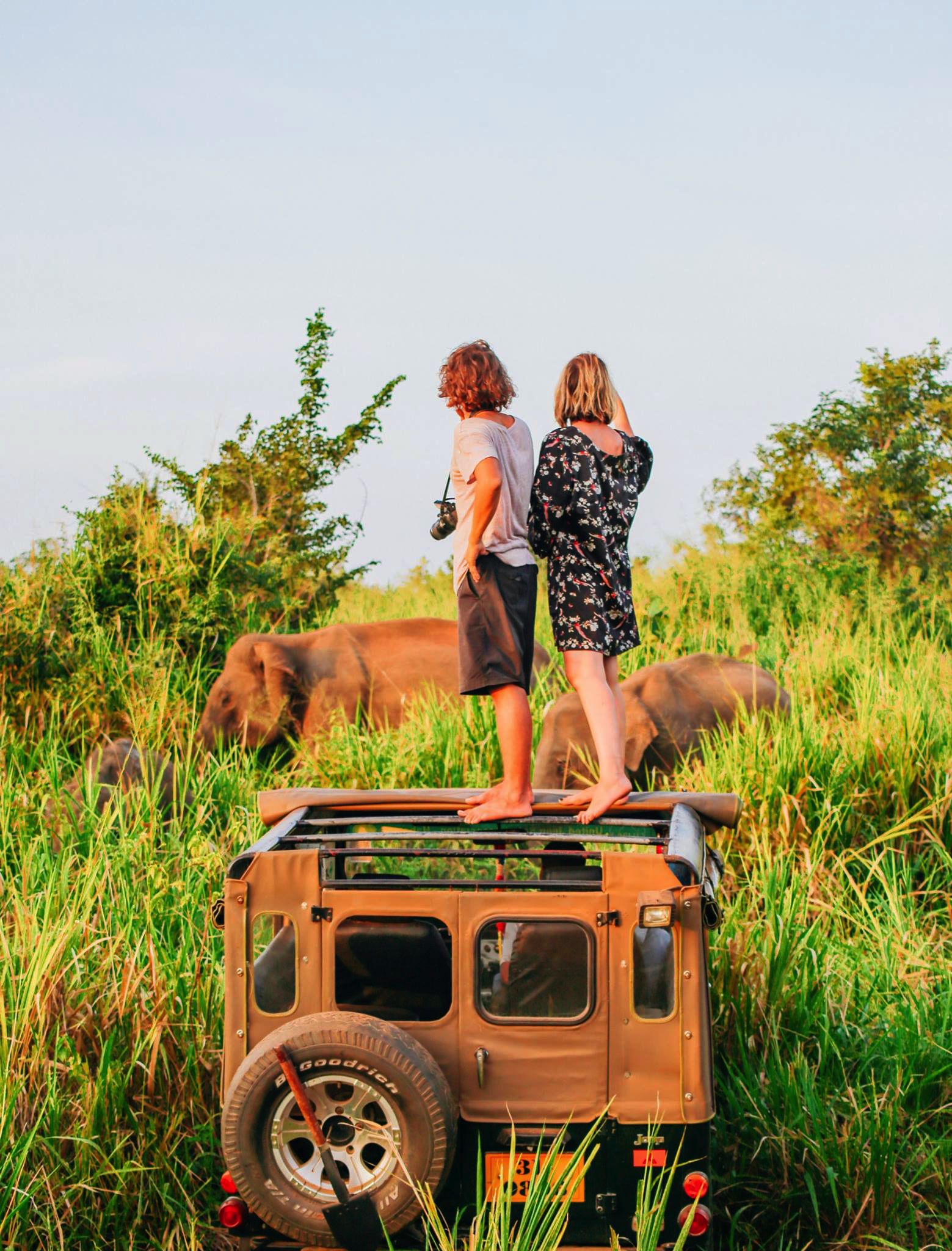 If you're planning a safari, it can be difficult to choose where to actually go – well, this is what I found when trying to book some of ours. The choice can be bamboozling and it can be so difficult to whittle your choices down, especially when there are so many orphanages and zoo like reserves that abuse animals (like this one here in Sri Lanka).
Recently we went on safari in Kruger National Park, Addo National Park and also in Nepal and Sri Lanka. All were incredible experiences that were all quite different and unique. It's the same across the vast continent of Africa, with so many unique reserves and parks, there's bound to be one which is exactly what you're looking for.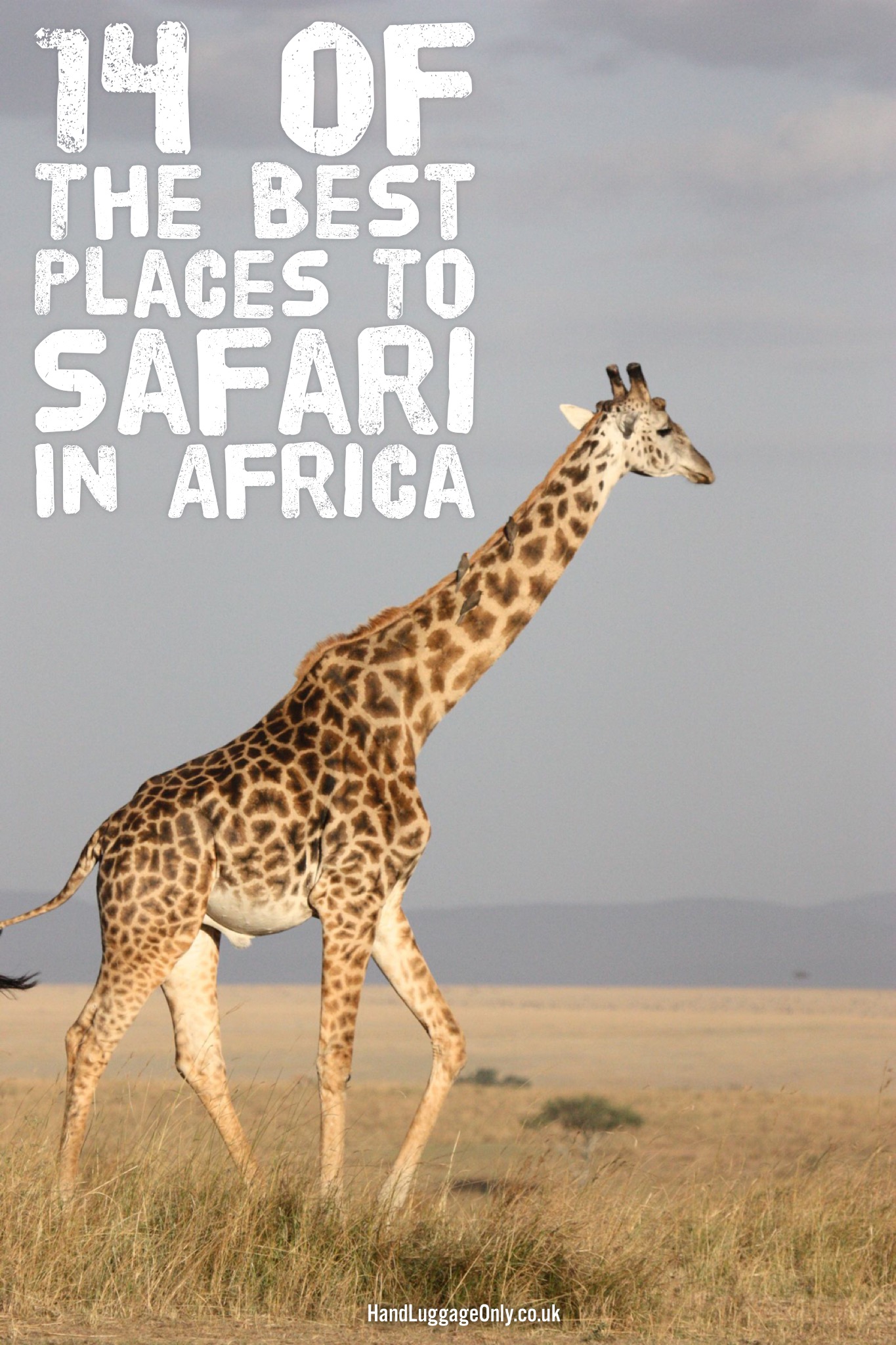 Take a look at some of the very best reserves and parks you should visit for a safari in Africa. 🦁
1.) Matusadona National Park, Zimbabwe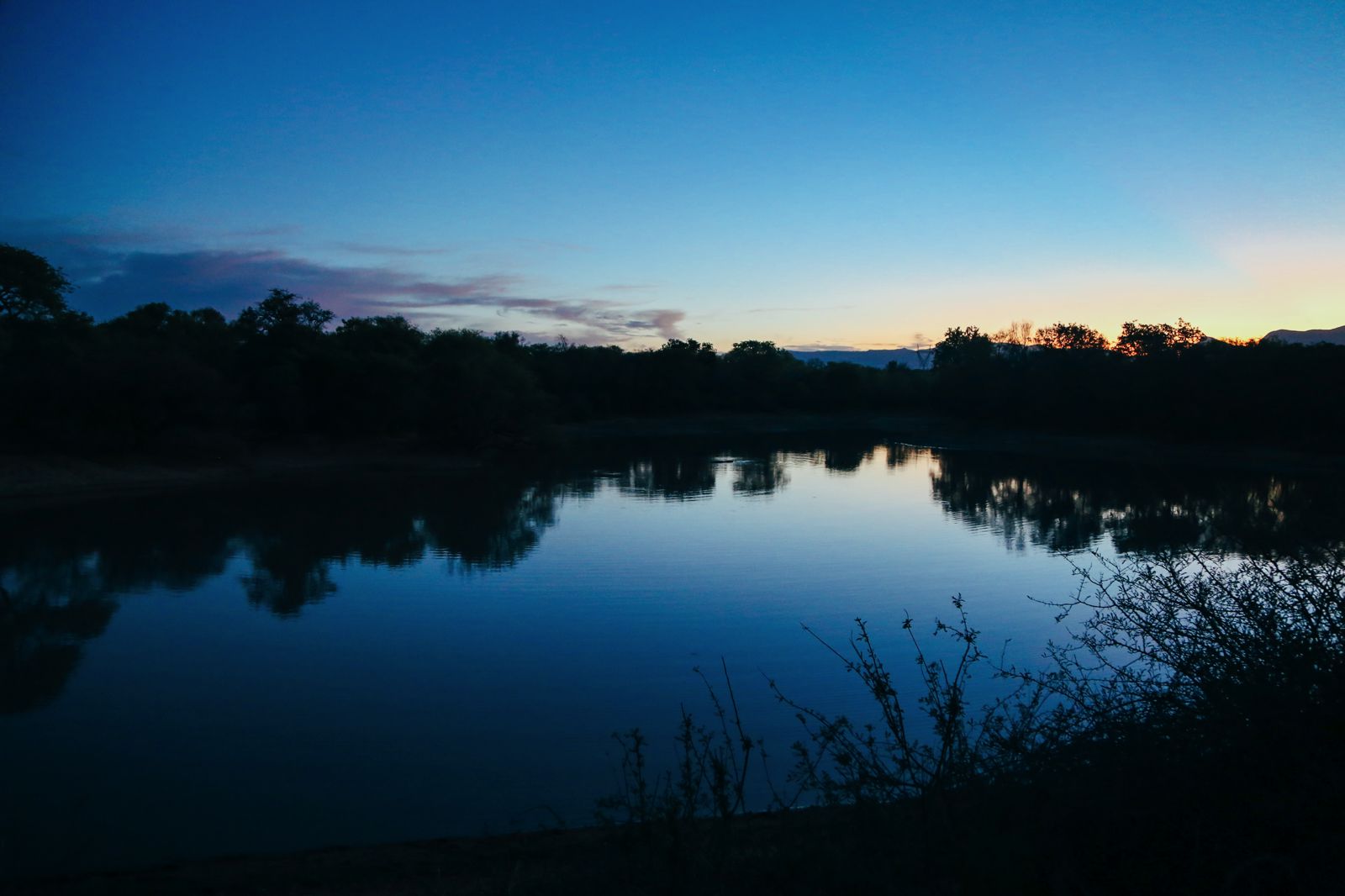 There's something eerie about the landscape of Matusadona National Park, with its lakeshore lined with skeletal long-dead trees. Amongst them, you can spot enormous Nile crocodiles which are pretty easy to spot when basking in the sun.
You'll also have a chance of spotting the severely endangered black rhino, and the park is one of the few left able to offer this opportunity. As a bonus, the area is renowned for some of the best sunsets in Africa. ☀️
Thinking of visiting Africa? You'll want to see these beautiful countries whilst you're there
2.) Etosha National Park, Namibia
If mammals are your main interest, Etosha National Park has got you covered. More than 500 species of mammal call this relatively stark, silvery landscape home, including elephants, cheetahs, lions, zebras, and jackals.
More than 500 species of mammal call this relatively stark, silvery landscape home, including elephants, cheetahs, lions, zebras, and jackals. It's flamingo population also brings a vibrant splash of pink to the landscape. Keep a special lookout for the park's endangered species such as the black rhino ad the black-faced impala.
3.) Maasai Mara National Reserve, Kenya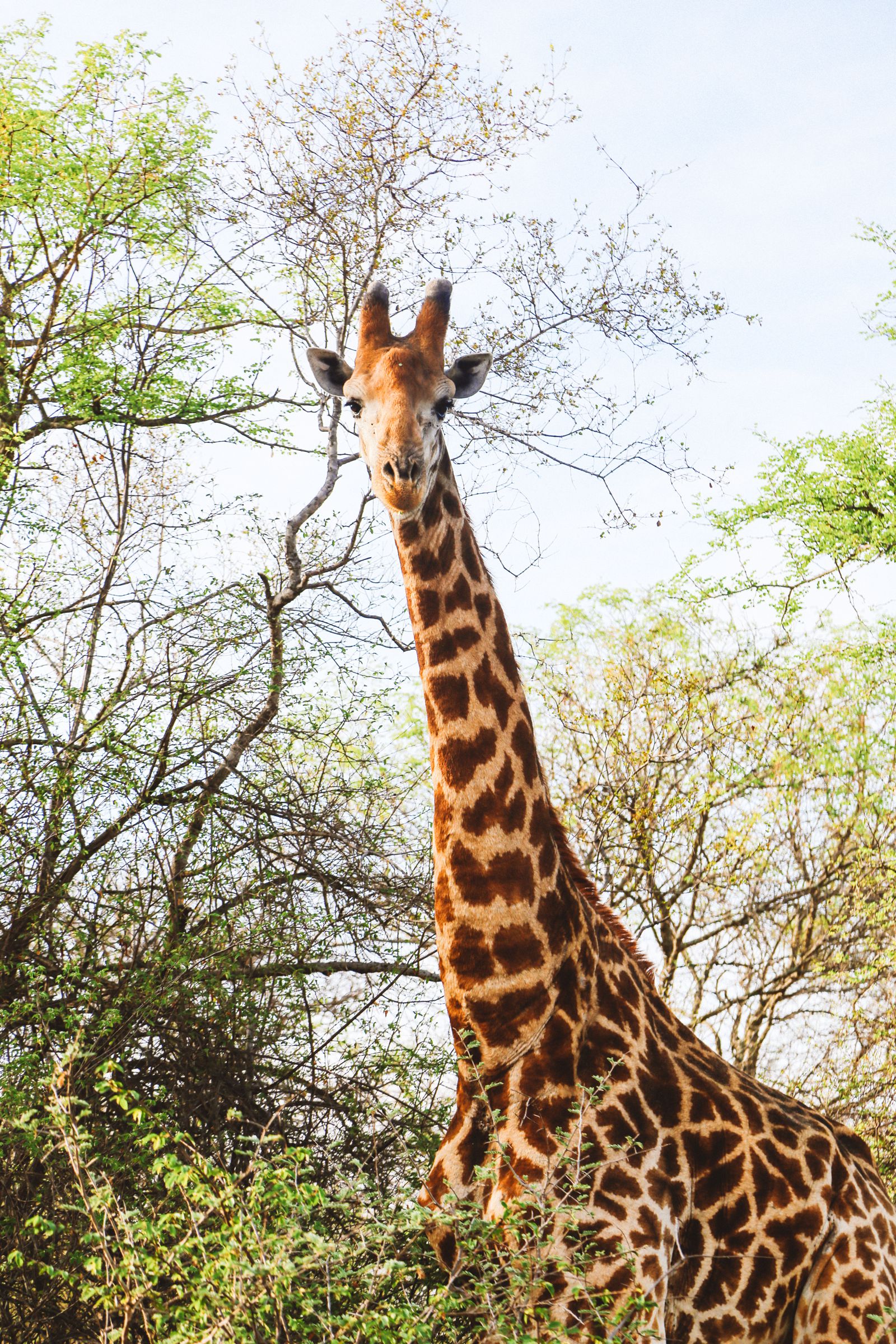 If it's predators you're interested in, the Maasai Mara National Reserve is the place to come. It's popularly recognised for its large numbers of leopards, lions and cheetahs. The Mara River also offers the chance of spotting hippos and crocodiles, and during the Great Migration from July to October, you can see thousands of Thomson's gazelle, zebras and wildebeests moving between Maasai Mara and the Serengeti Planes.
4.) Serengeti National Park, Tanzania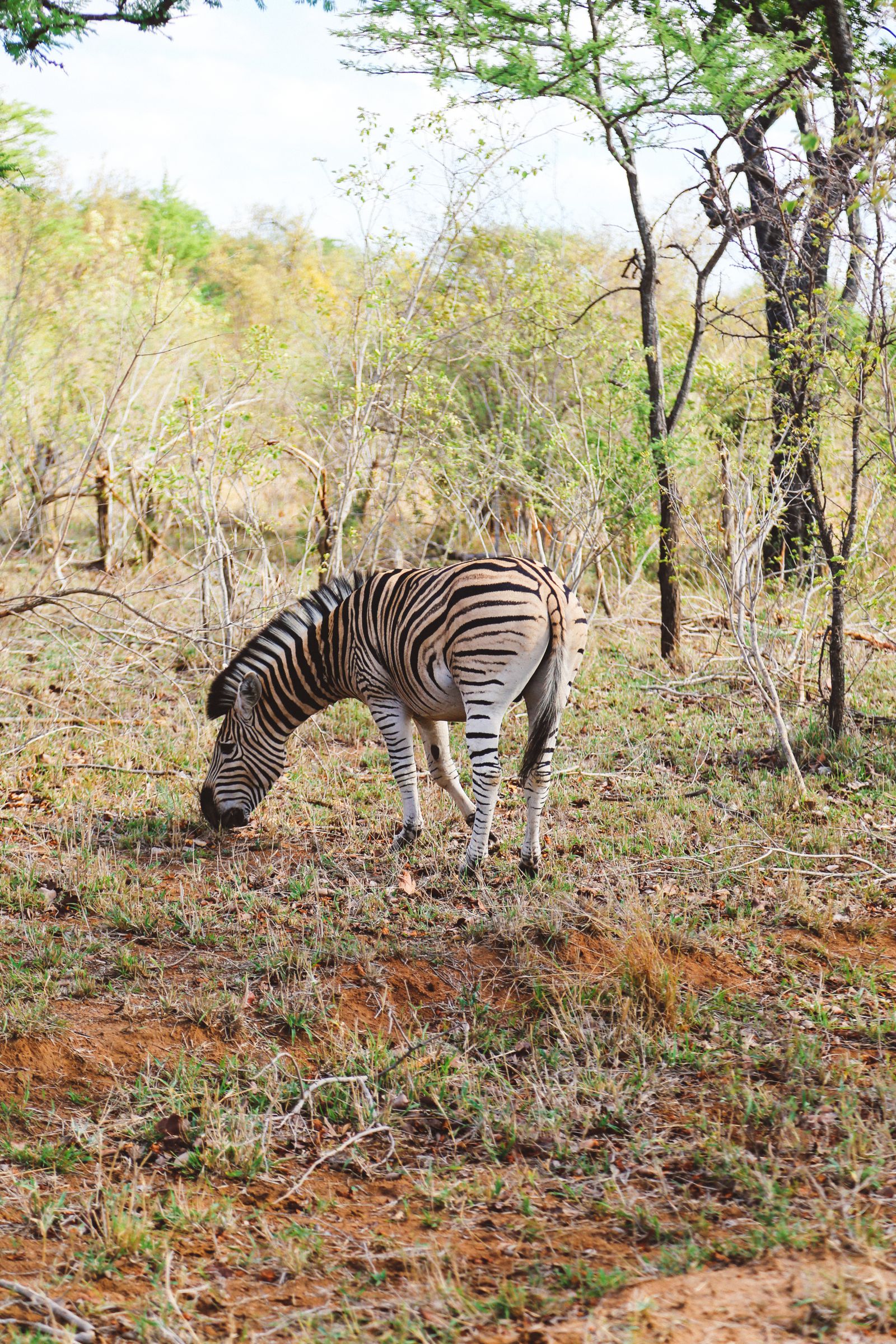 This is Tanzania's oldest national park, and it's UNESCO World Heritage listed. Visit between June and October for the best chance of seeing one of nature's greatest shows: the showdown between predator and prey, as the Big Five stalk out their meals. Another of nature's greatest spectacles takes place here between December and July: the Great Migration.
Catch a glimpse of an unfathomable number of wildebeests, Thomson's gazelles and zebras on the move between here and the Maasai Mara.
5.) Ngorongoro Conservation Area, Tanzania

If you're looking for a Safari which offers more than animals, this could be the one for you. Within Ngorongoro Conservation Area, which used to be part of Serengeti National Park, you can see breathtaking volcanic craters and the famed archaeological site of Olduvai George. The spectacular volcanic landscape sets it apart from others, as does the sheer number of wild lions and black rhinos who call it home.
Want to see penguins in South Africa? You'll want to visit this beach
6.) Amboseli National Park, Kenya
Amboseli National Park has a place on this list for two main reasons. The first is diversity. Within the park you can find five different habitats, from dense woodland to a swamp system and Savannah. This is of course reflected in the range of wildlife roaming the park. Its inhabitants include elephants, lions, cheetahs, gazelles, and over 600 species of bird.
The second reason it made it onto the list is the backdrop to the park, which is none other than Mount Kilimanjaro.
7.) Tsavo Conservation Area, Kenya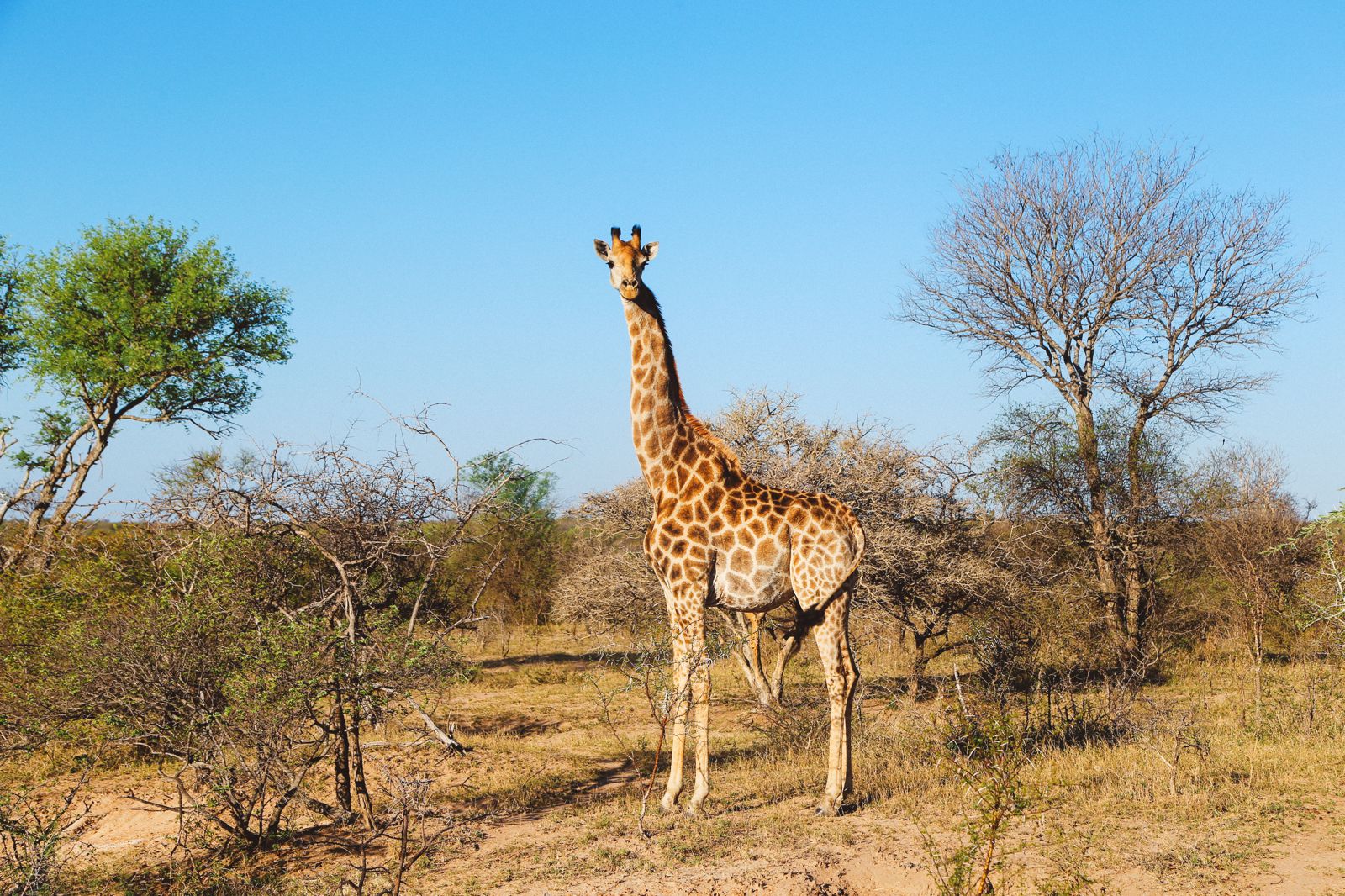 This is one for the elephant fans; it's home to Kenya's largest elephant population. It's also the largest park in Kenya, encompassing several smaller parks. Head to Ngulia Rhino Sanctuary for a glimpse of these majestic, sadly disappearing creatures, or check out Mzima Springs for the chance of spotting a crocodile or a hippo.
8.) Moremi Game Reserve, Botswana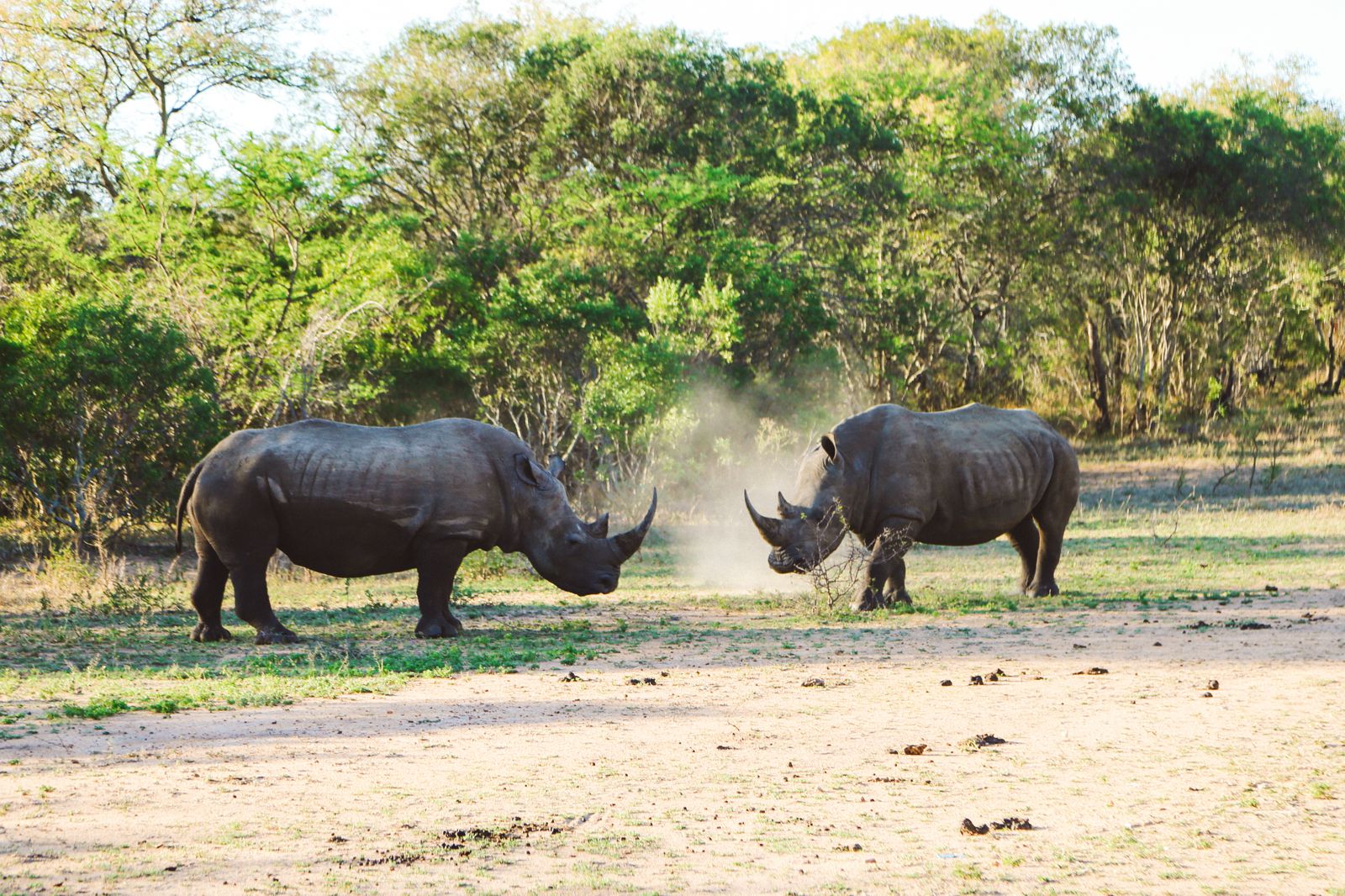 This sprawling flood plane is home to a hugely diverse wildlife population. In addition to the Big Five, you can see leopards, giraffes, hippos, and African wild dogs. This was the first reserve established in Africa opened in an attempt to counteract decreasing numbers of wildlife, so it's the perfect choice if you're interested in conservation.
9.) Chobe National Park, Botswana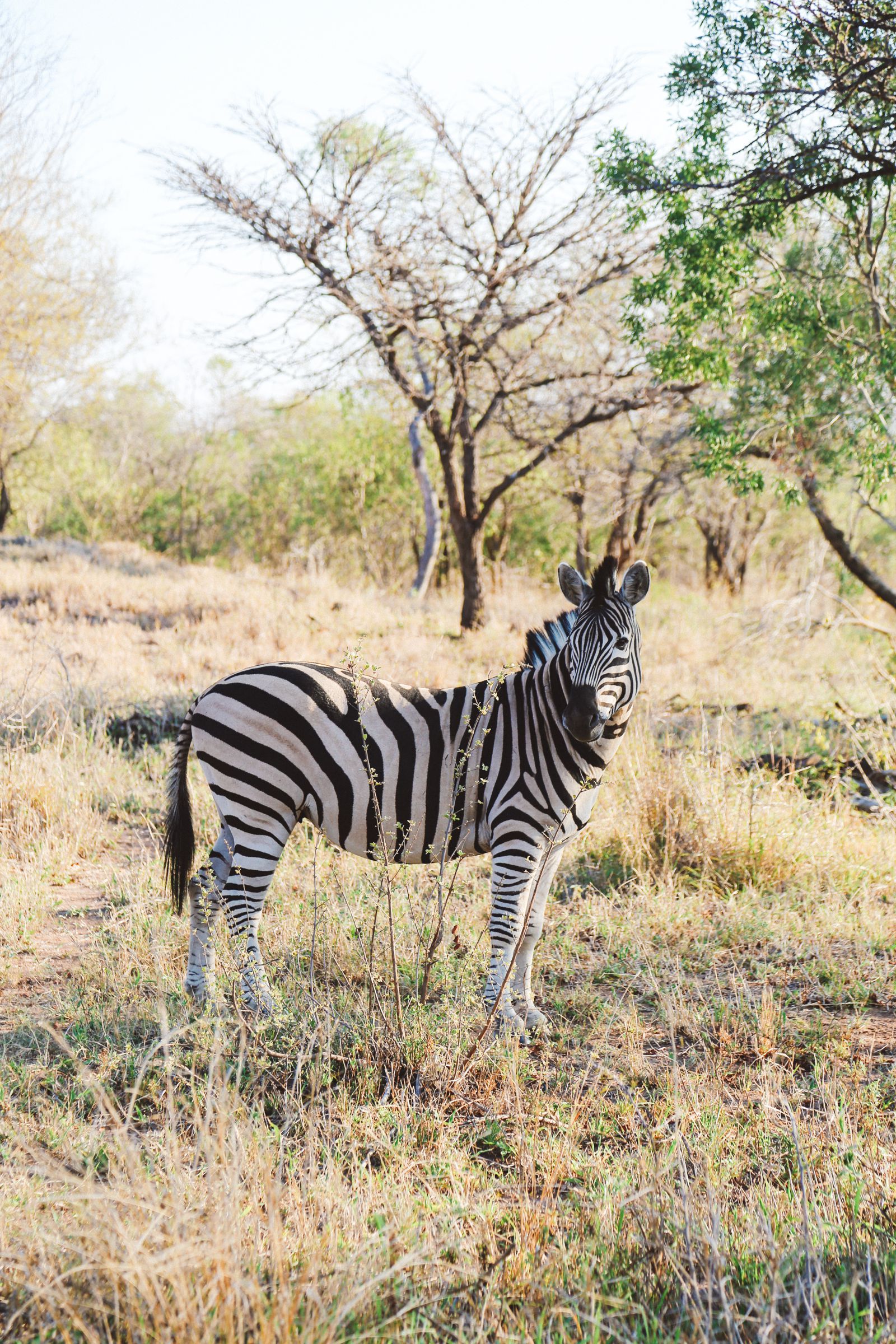 This is the holy grail of safaris for elephant lovers, as Chobe National Park is home to the world's most concentrated population of elephants. The fertility of the Chobe River and the Okavango Delta have also attracted a variety of wildlife. These are the ideal spots to watch antelopes, elephants and buffalos stopping to refuel. The number of visitors permitted at any one time is limited, helping to preserve the park's unspoilt ecosystems.
10.) South Luangwa National Park, Zambia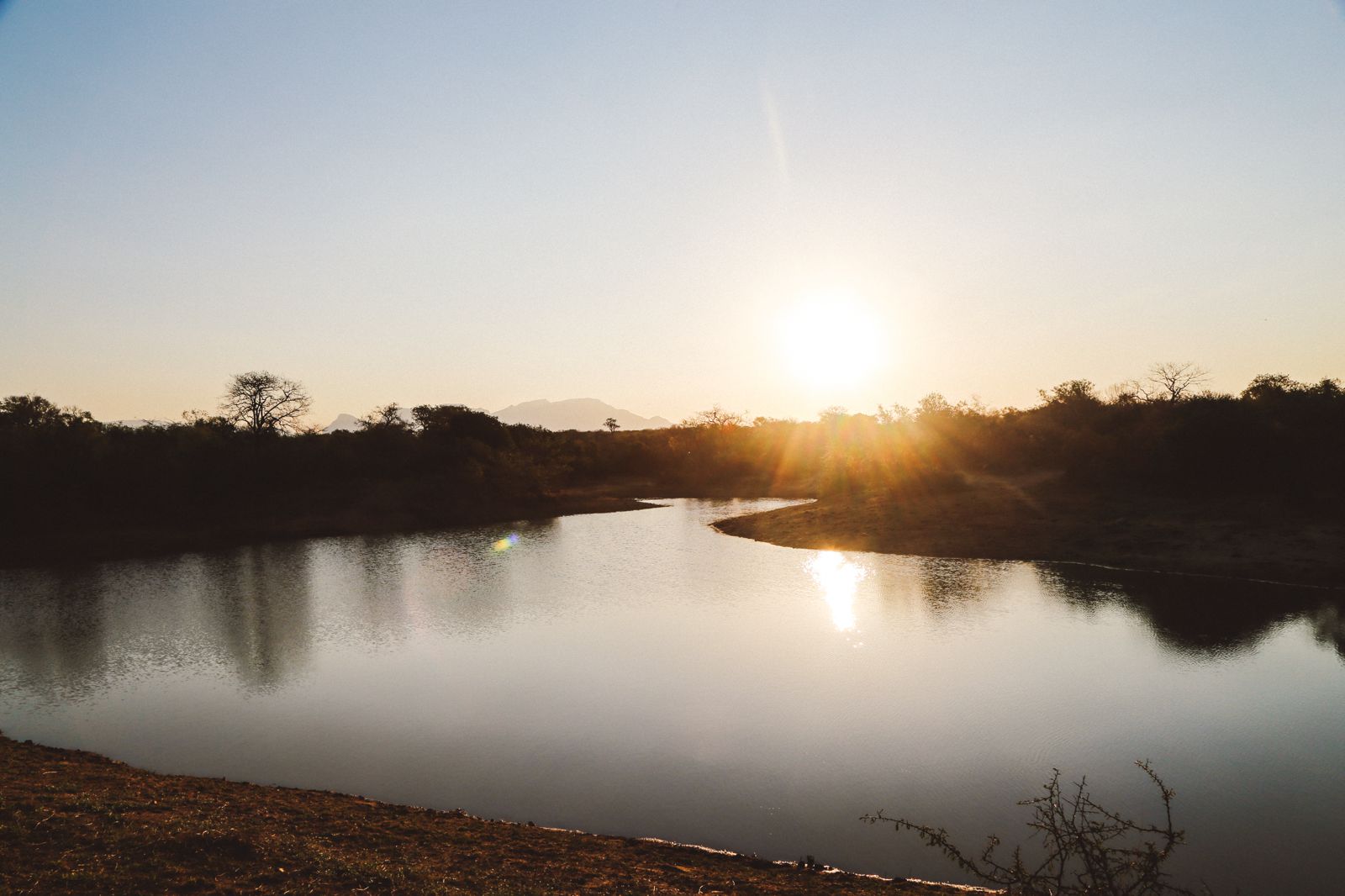 The density of the wildlife population here is the main reason it has become the most parks in the Luangwa River Valley. The Luangwa River offers you the opportunity to spot its brashly bathing hippos and slinking crocodile population. And on land, the park is home to an impressive number of lions, giraffes, buffalos, elephants and leopards. It also offers the exciting experience of a walking safari if you're looking for something different.
It also offers the exciting experience of a walking safari if you're looking for something different.
11.) Volcanoes National Park, Rwanda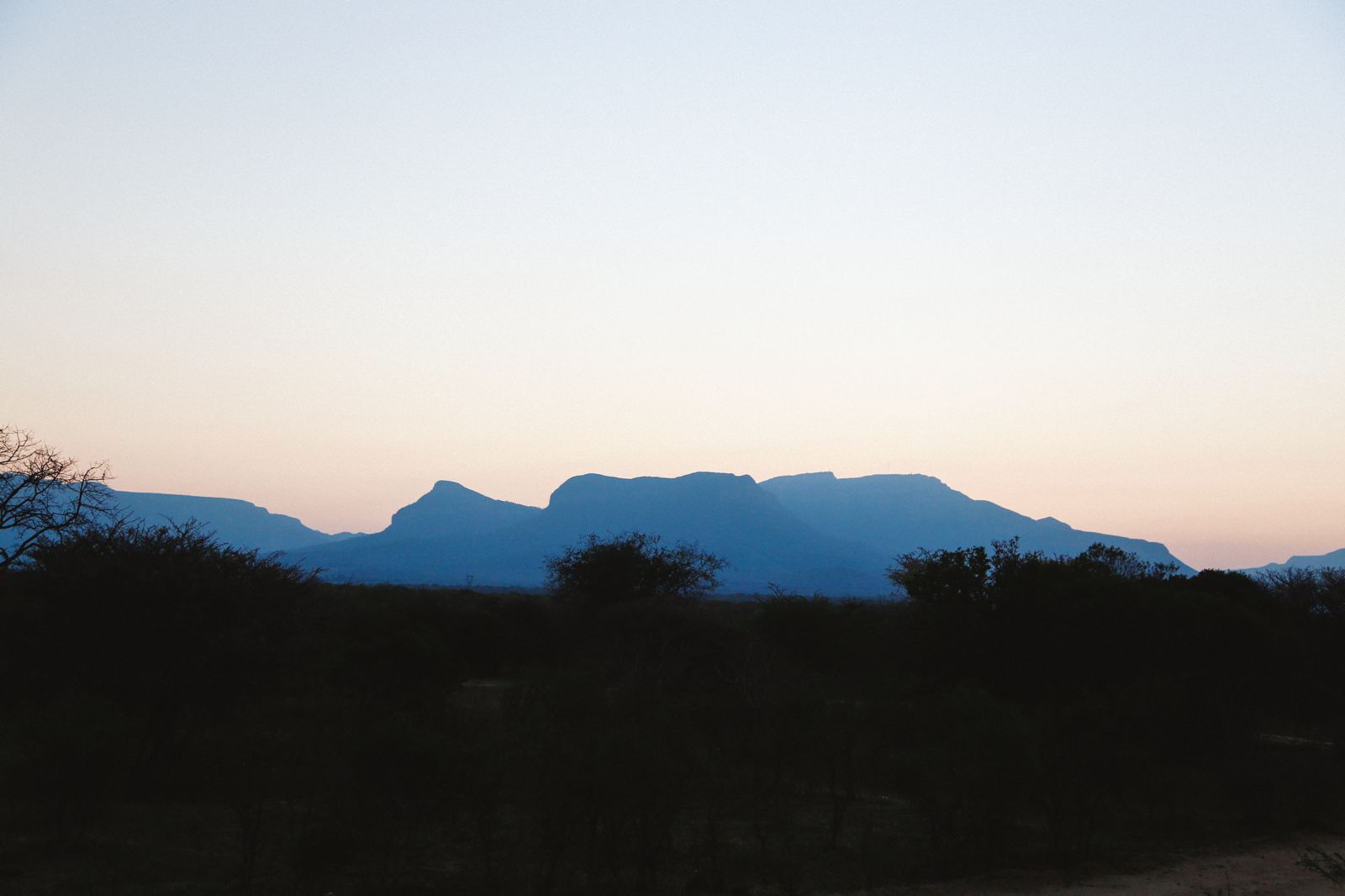 This was originally the site of Dian Fossey's Karaoke Research Centre (opened in 1967) and focus on her gorilla conservation efforts. Today, it's one of the only places in the world where you can hope to spot a mountain gorilla, who live here amongst other wildlife such as golden monkeys, elephants, spotted hyenas, and buffaloes. In addition to wildlife spotting, you can also climb Mount Karisimbi and Mount Bisoke, the park's volcanoes.
In addition to wildlife spotting, you can also climb Mount Karisimbi and Mount Bisoke, the park's volcanoes.
12.) Kidepo Valley National Park, Uganda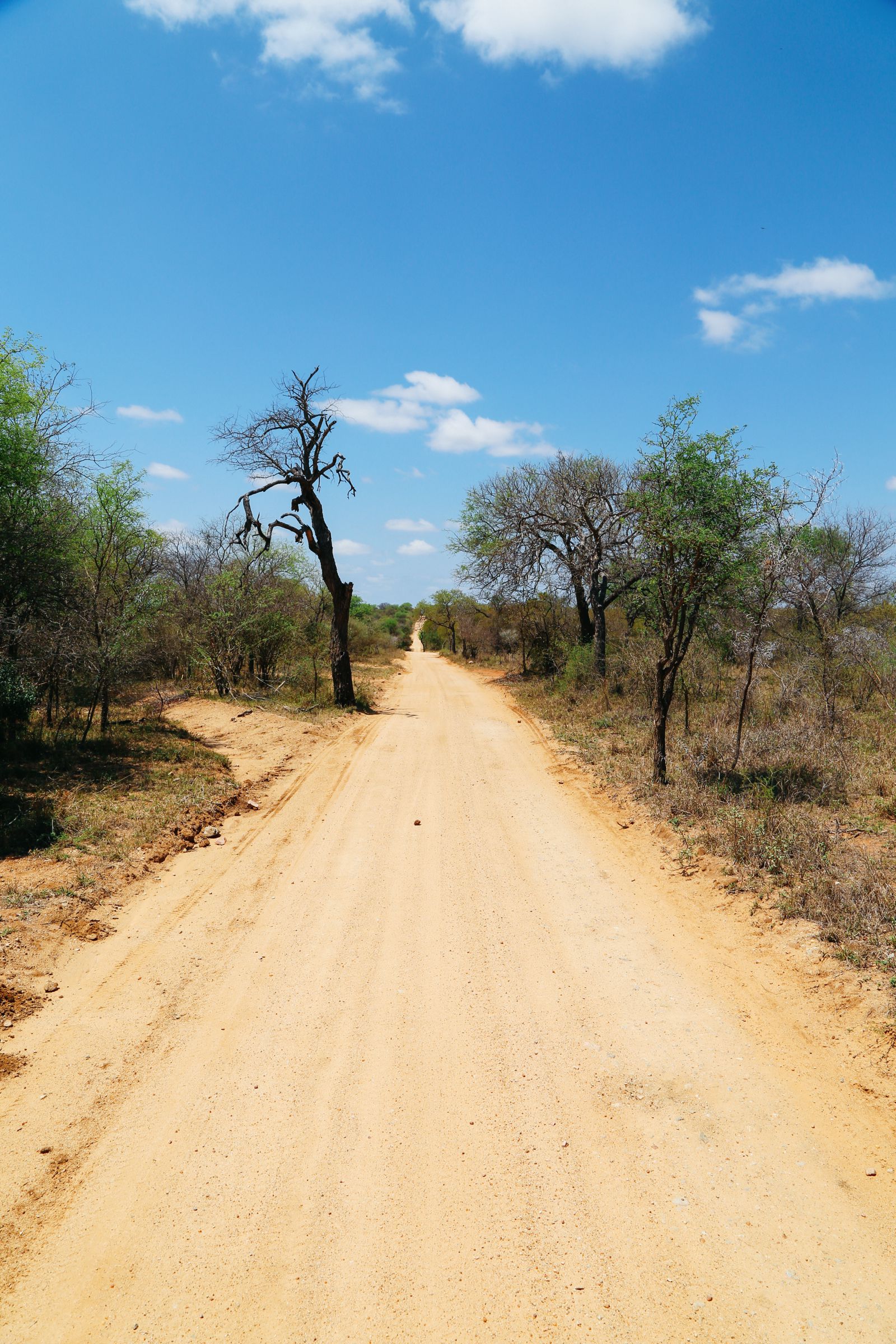 Uganda's most isolated national park lies waiting to richly award those who are willing to make the long journey to reach it. Kidepo Valley National Park is home to over 77 species of mammal, and an impressive 475 known species of bird. It's one of the lesser trodden tracks amongst visitors due to being quite far off the beaten track, so this safari is definitely a once in a lifetime experience, even if you're a seasoned safari lover.
13.) Kgalagadi Transfrontier Park, South Africa
The vividly colourful landscape and sheer size of Kgalagadi Transfrontier Park are bound to impress even the most seasoned of Safari explorers. It's one of the biggest areas of wilderness on Earth, and home to adorable peeking meerkats as well as the stunningly unusual black-maned Kalahari lions.
The sparse vegetation of the area makes for obstruction-free photography, so the park is particularly popular with nature photographers.
Want to visit Cape Town is South Africa? Here's what you need to see
14.) Kruger National Park, South Africa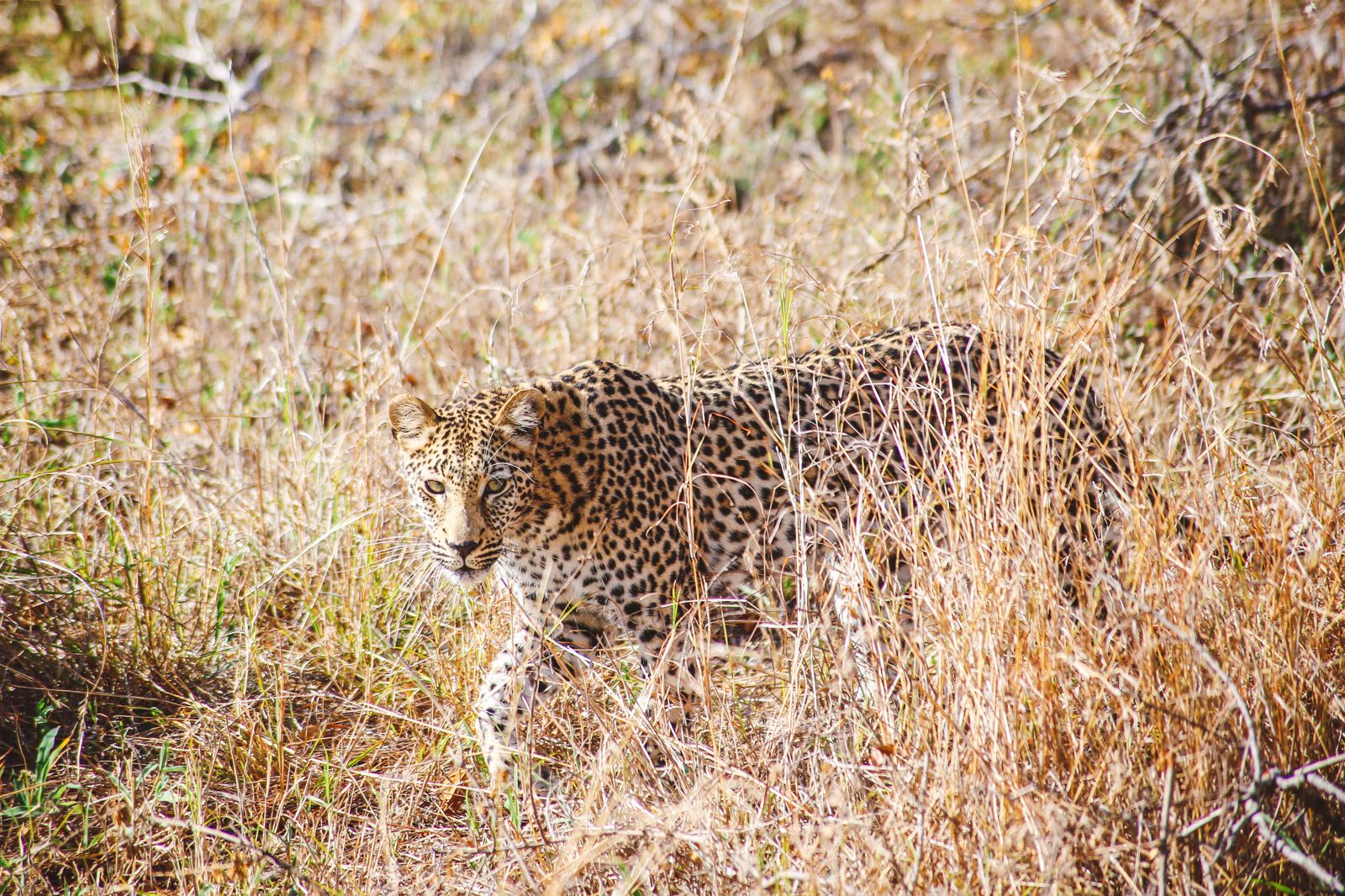 South Africa's oldest and most wide-spanning national park is perfect if a self-drive safari or self-catering accommodation is what you have in mind. Taking up almost two million hectares of space, Kruger National Park offers a range of scenery to explore, from grassland to dense areas of forest. To add a twist of culture to your trip, don't miss the Bushman cave paintings.
Kruger really is a special place, we spent five days here and it we were lucky enough to spot the big 5 (which you can see here).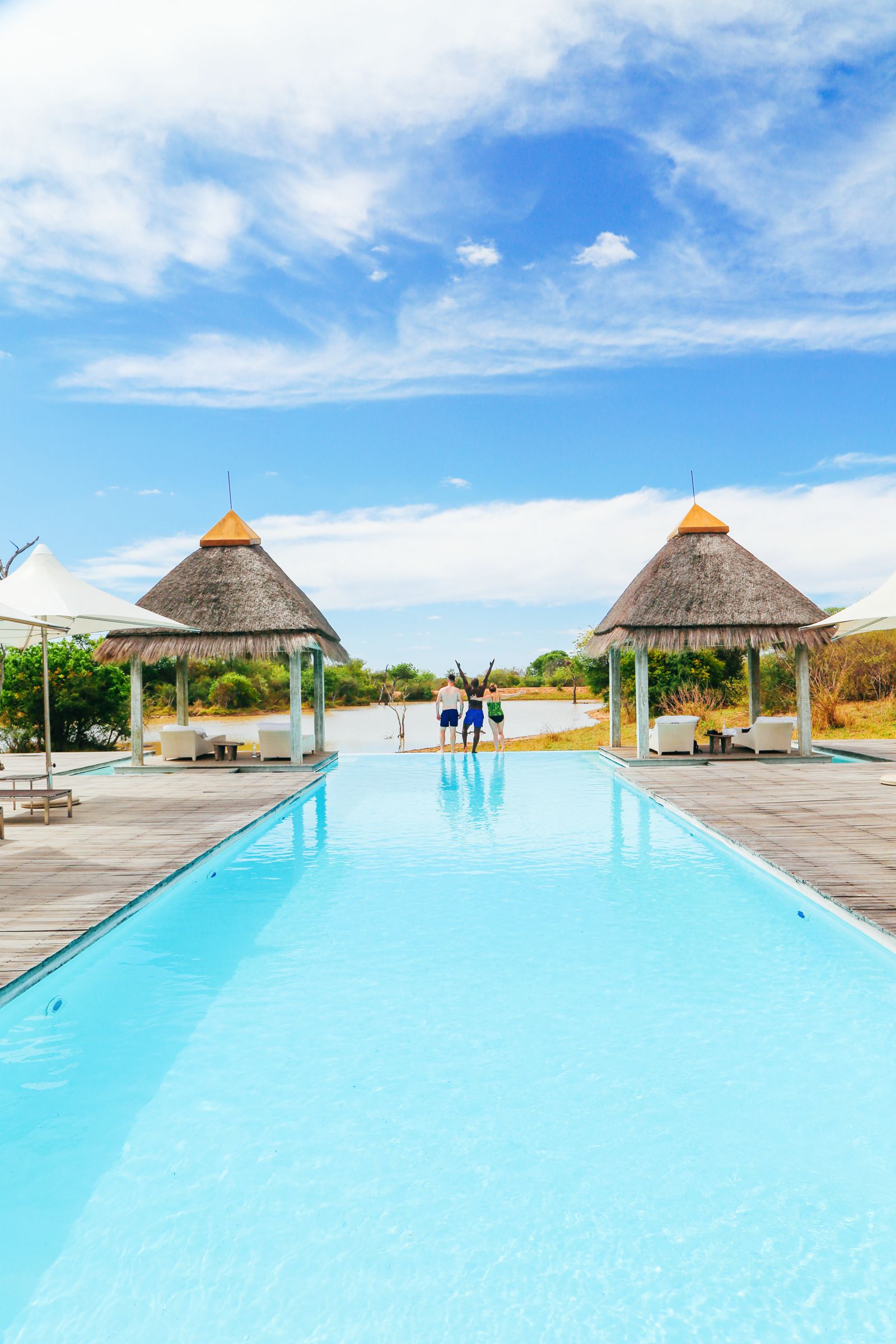 Thinking of going on safari in South Africa? Here's a full list of tips you need to know before going
---
---