Some are natural. Some are man-made. Some are underwater. Some are new(ish). Some are old (like really ancient). What they all have in common is how amazing they are to see and experience! It may be tricky to see all of them but it's definitely worth setting a goal to see as many as possible.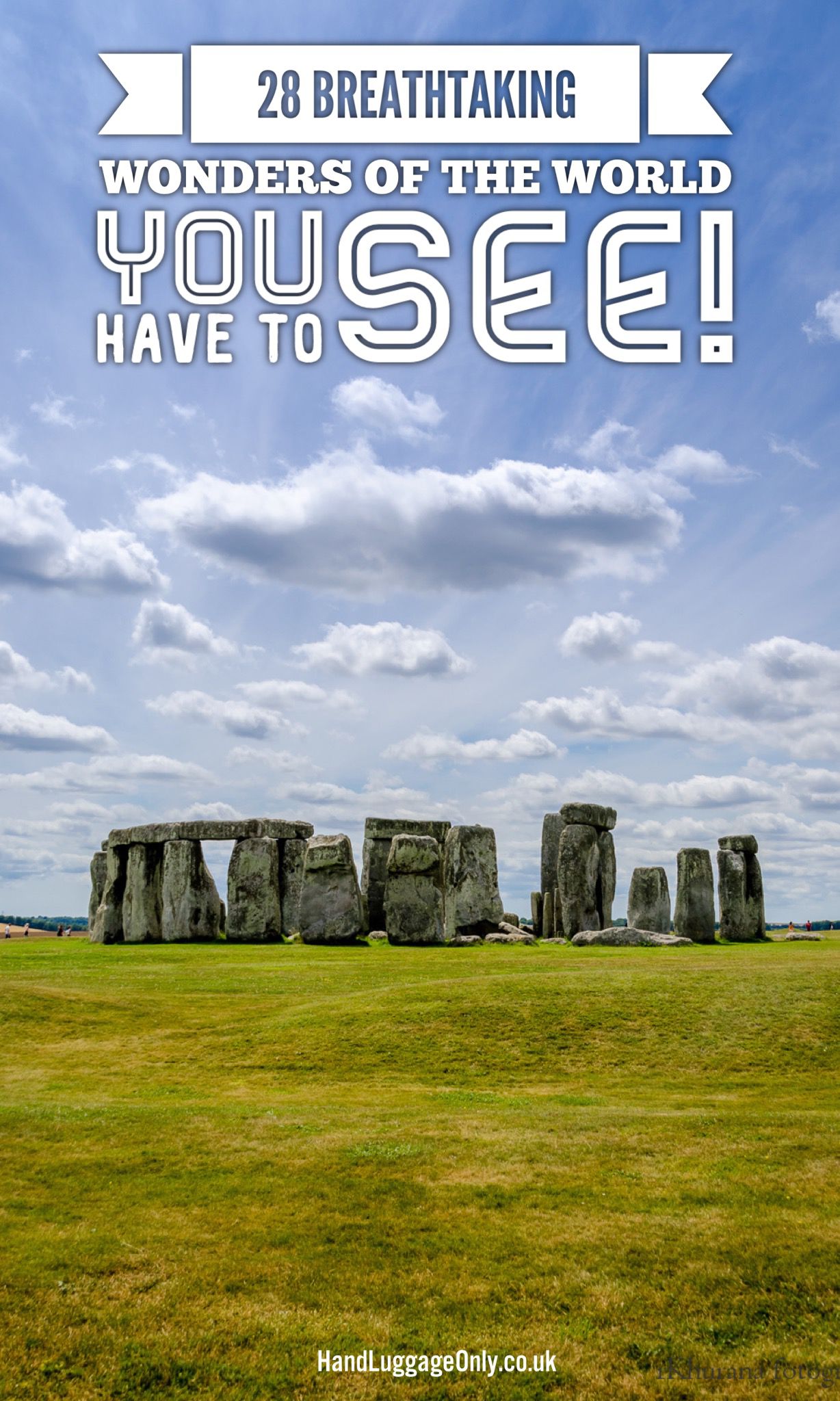 1.) The Treasury at Petra, Jordan: This rose red city is bound to leave you having to pick your jaw off the floor in amazement!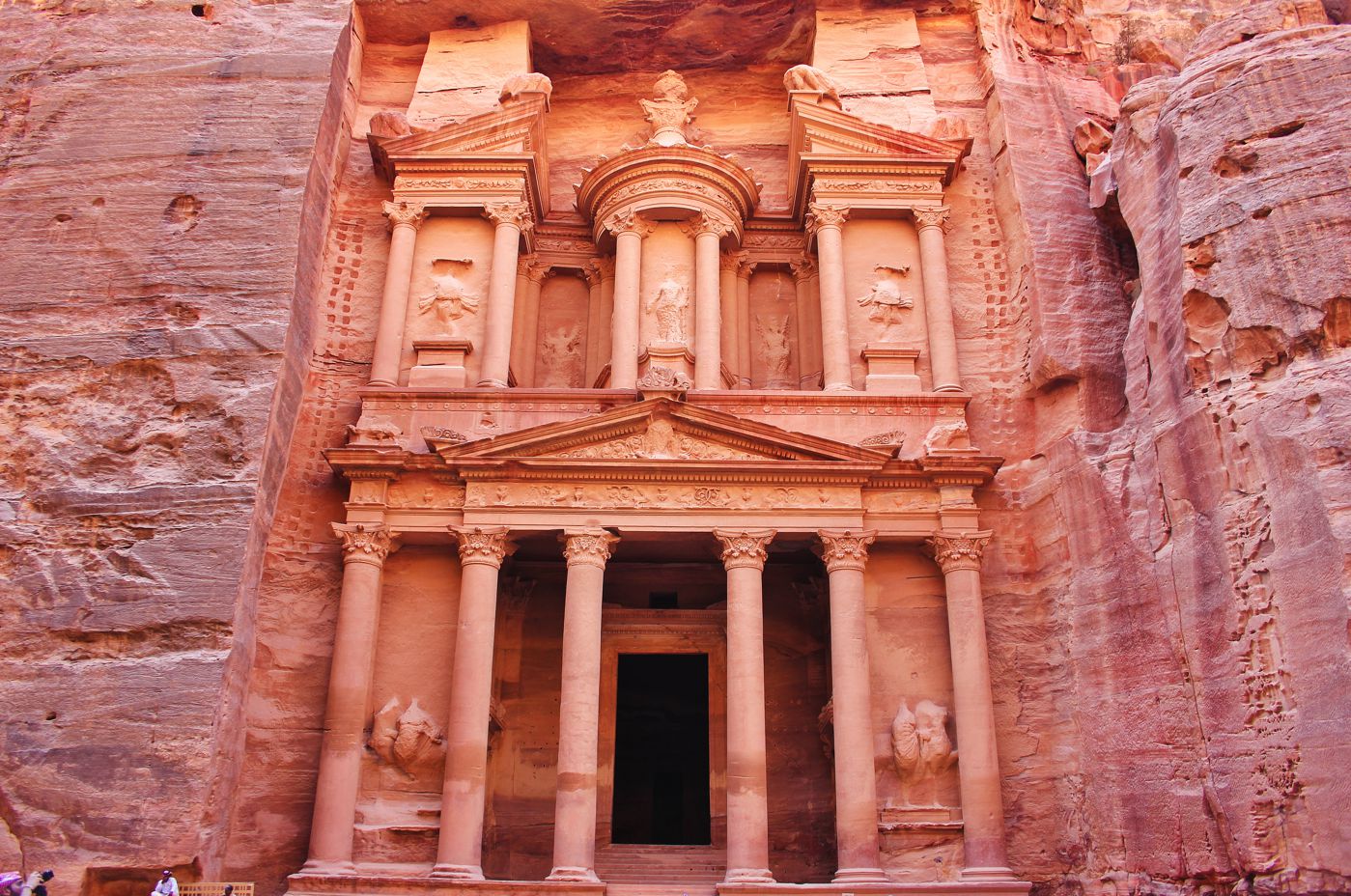 2.) Great Pyramid of Giza, Egypt: One of the more established wonder of the world, a trip to Egypt is truly incomplete without a trip to see the Pyramids of Giza – the Great one being the oldest and largest one in the middle. The pyramids are apparently not only the older of the ancient 7 wonders of the world but the only one that is still intact!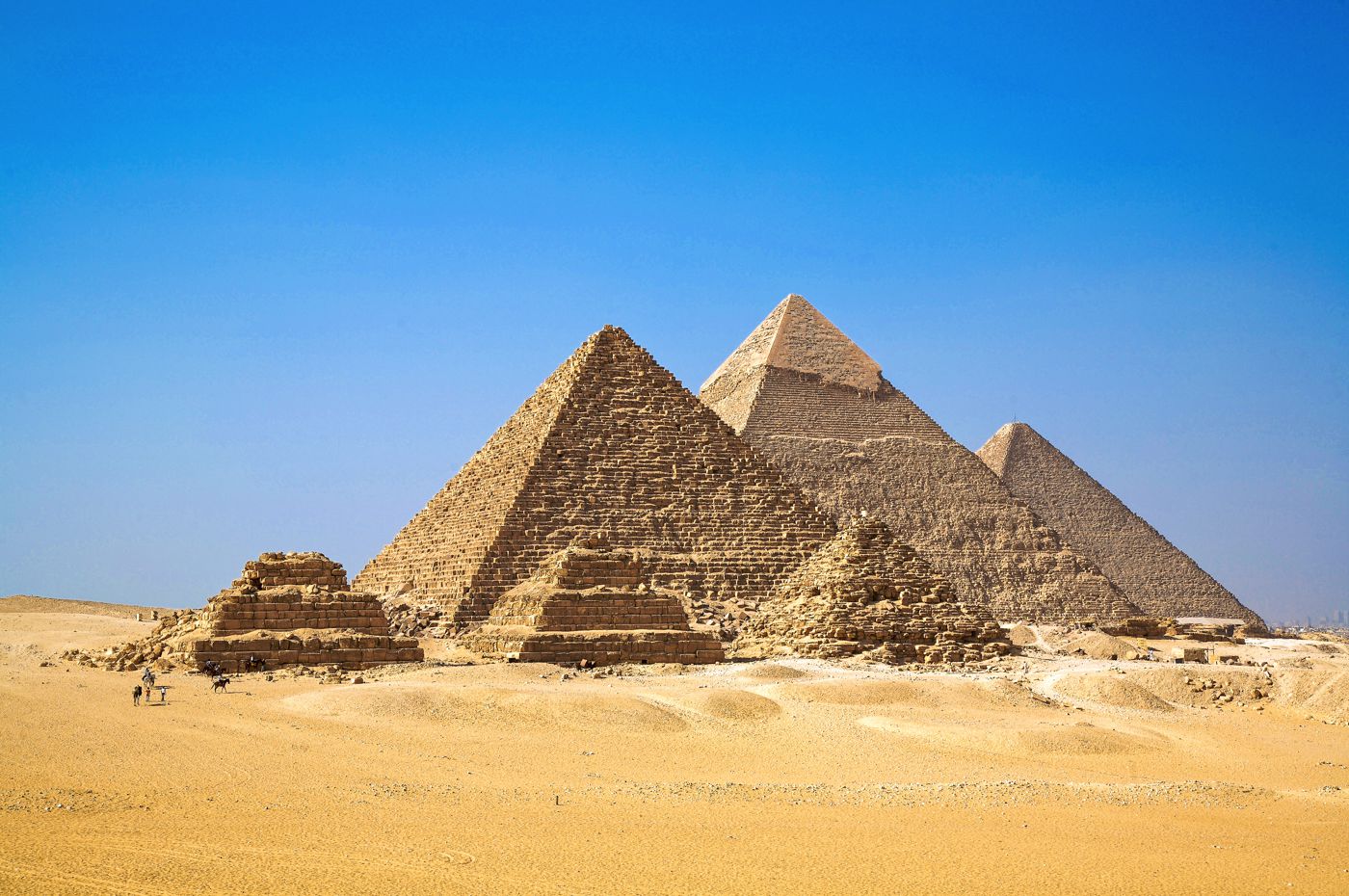 3.) Stonehenge, UK: A pre-historic monument set in the English countryside – historians are still not 100% sure how the stones got there and much of Stonehenge is still shrouded in mystery.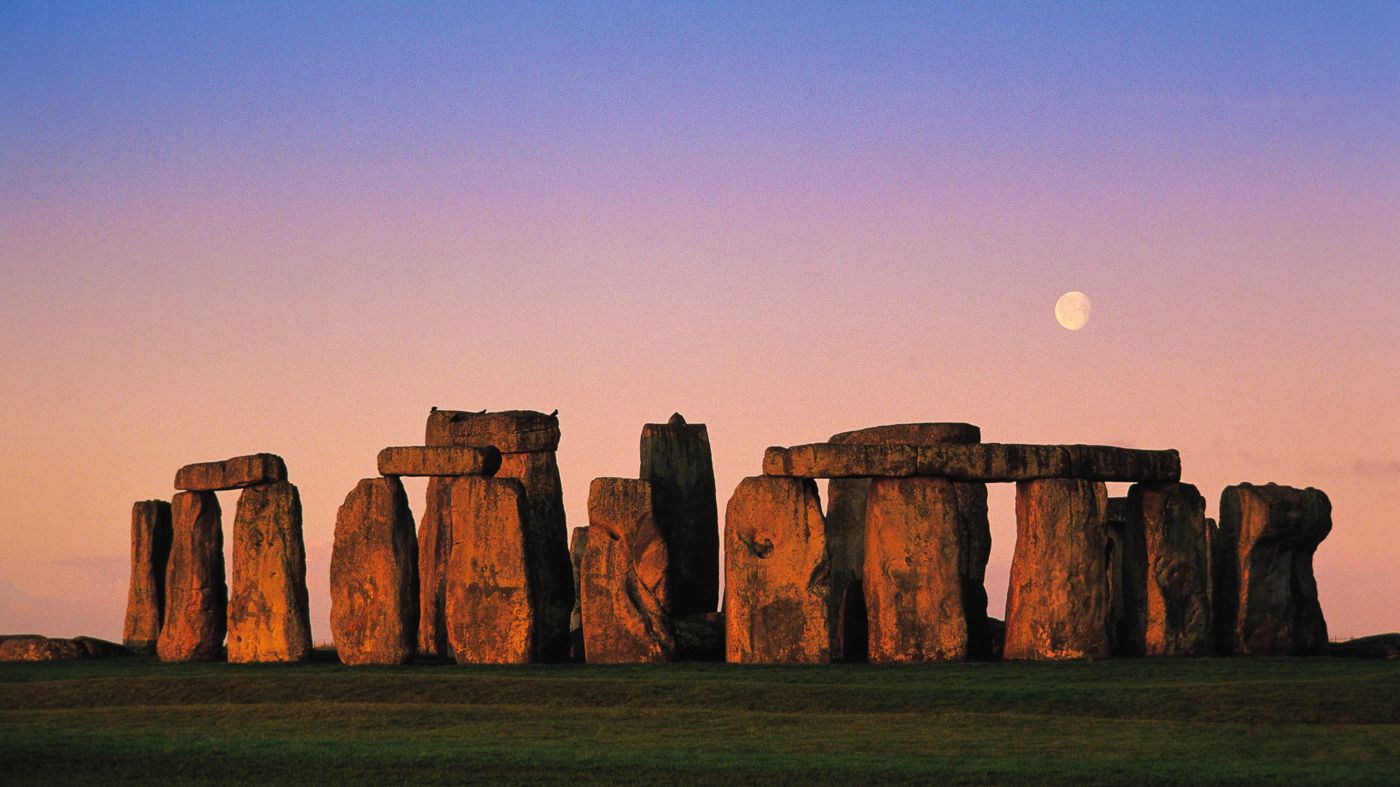 4.) Colosseum of Rome, Italy: The world's largest amphitheatre and a truly Italian and Roman landmark!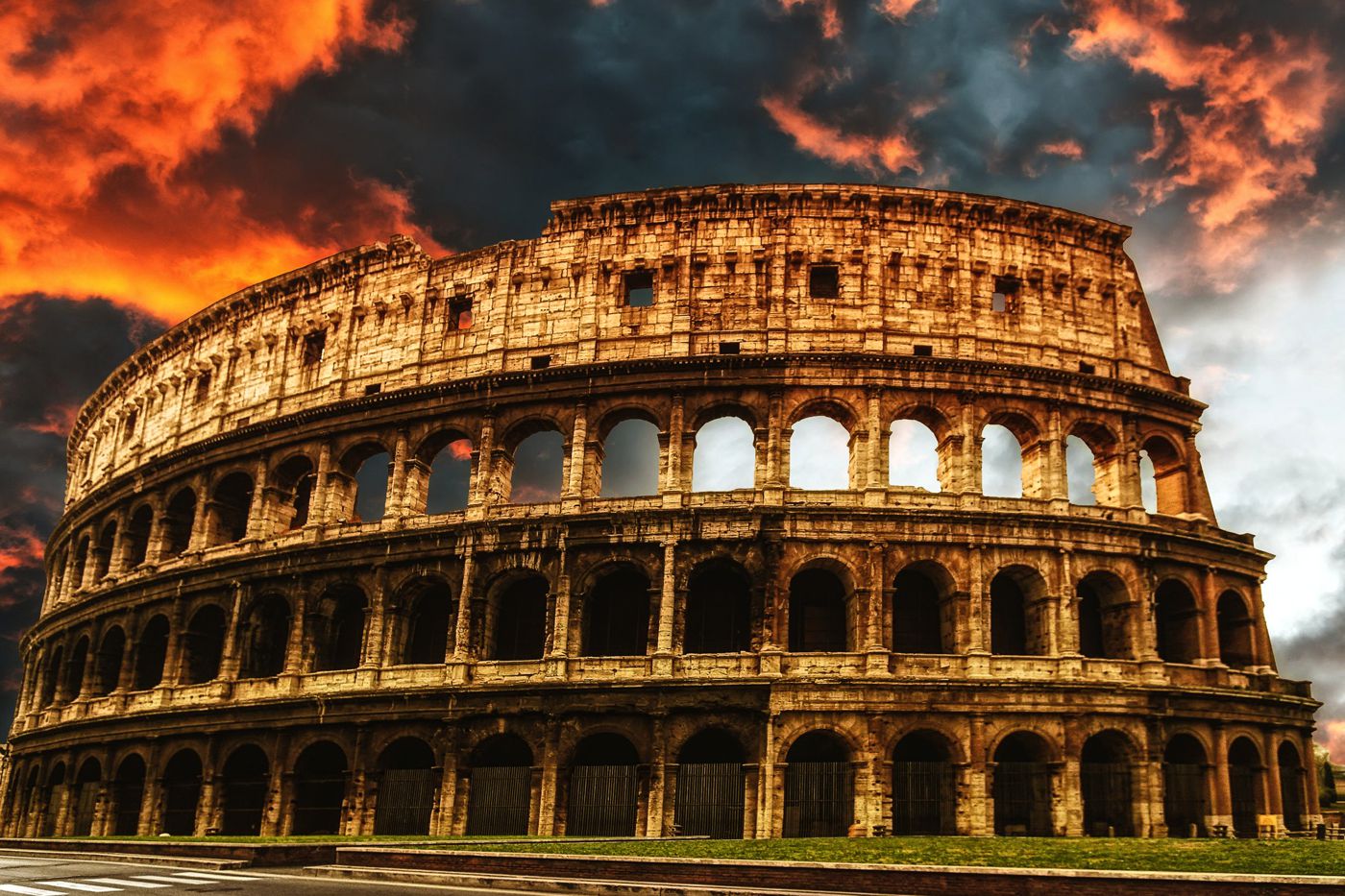 5.) Catacombs of Kom el Shoqafa, Egypt: An Egyptian wonder that's a lot younger than the Pyramids but still quite as impressive.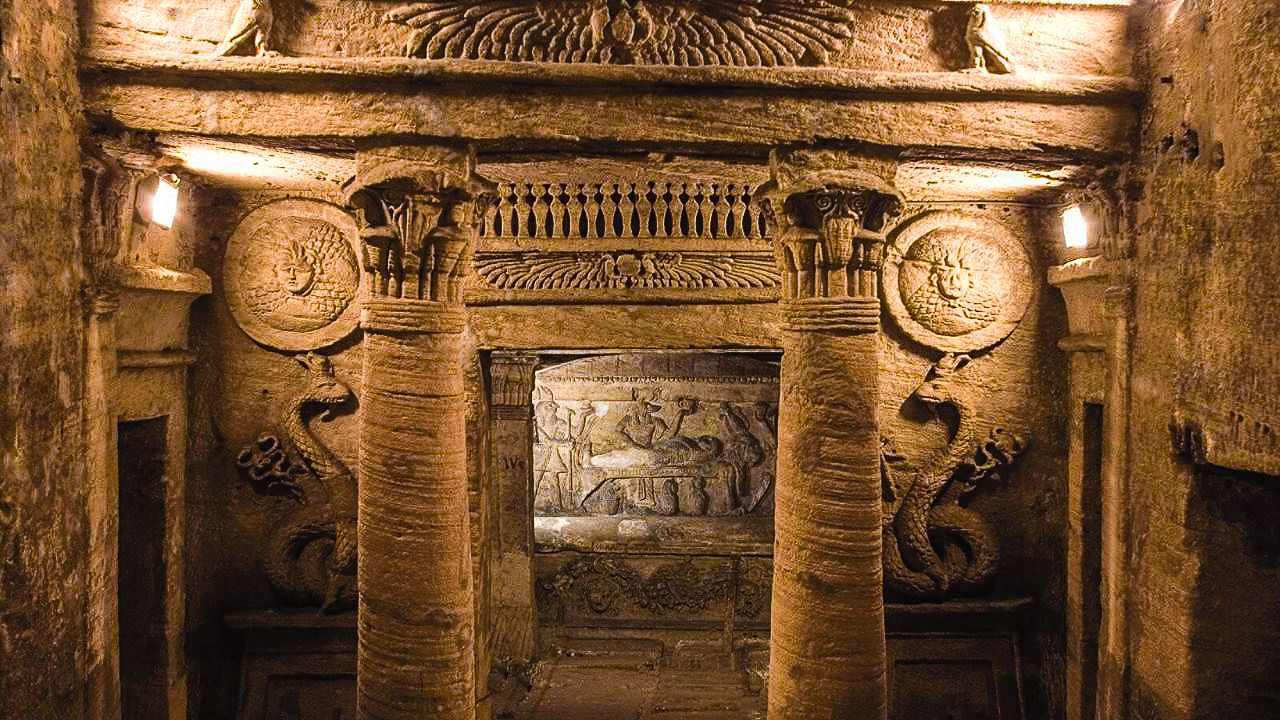 6.) Great Wall of China, China: The world's largest wall perhaps? (It is 21,196 km long!) 😉 A rather impressive symbol of Chinese defence and architecture.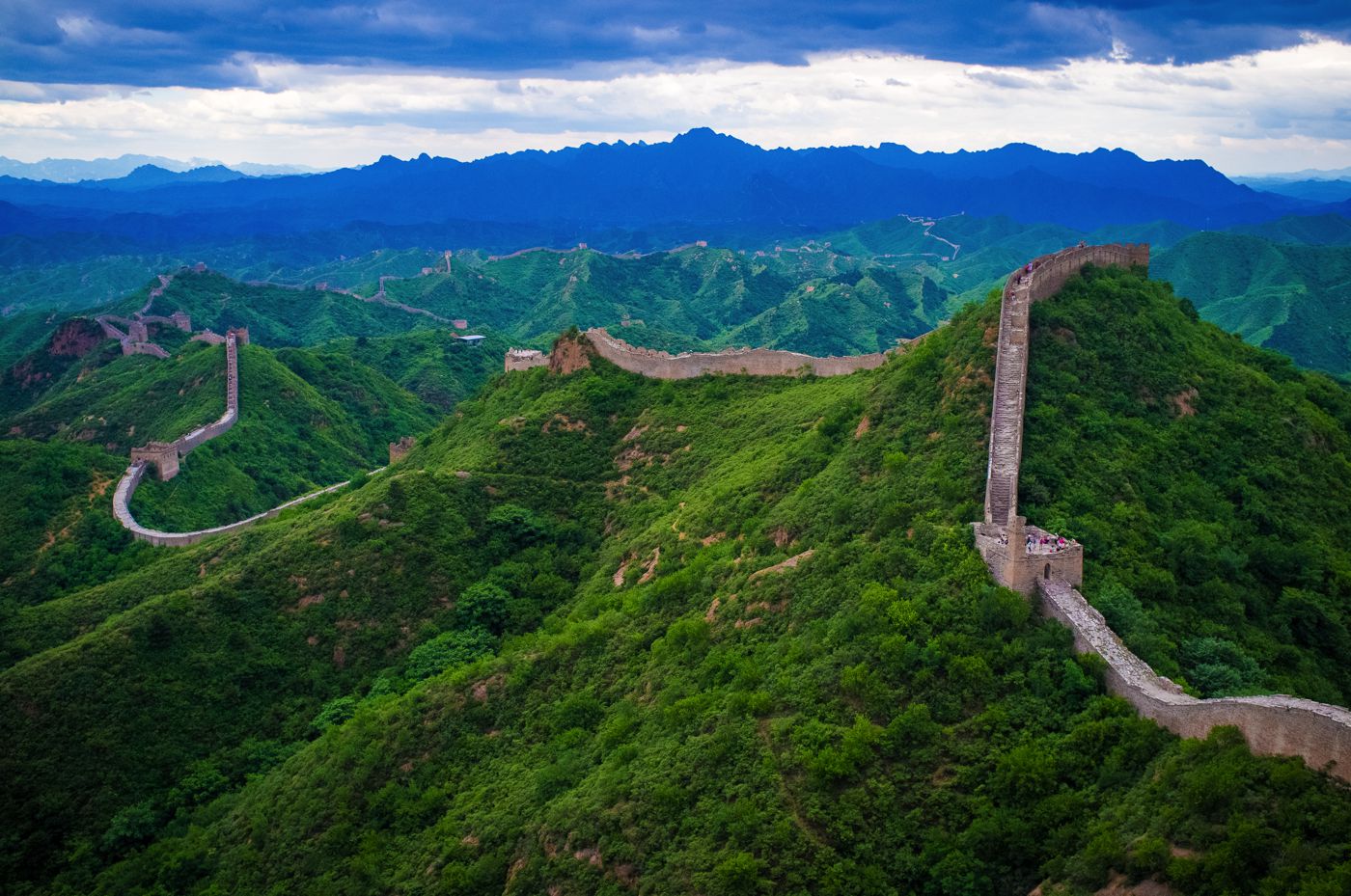 7.) Hagia Sophia, Turkey: It's not very usual to find buildings that house different religions and yet that's what the Hagia Sophia is. Originally a Greek Orthodox church it was later converted to a mosque though it now neither and a museum instead.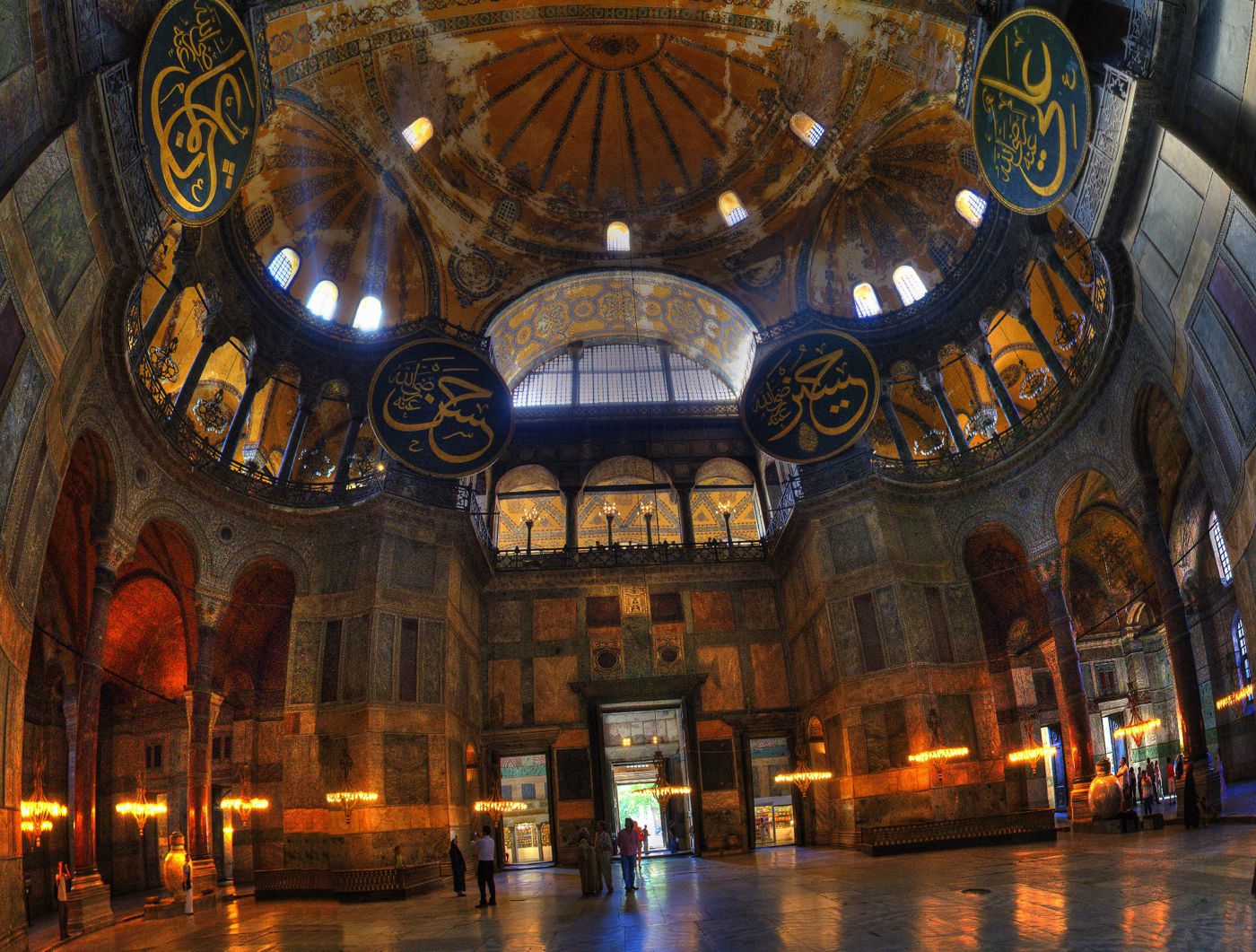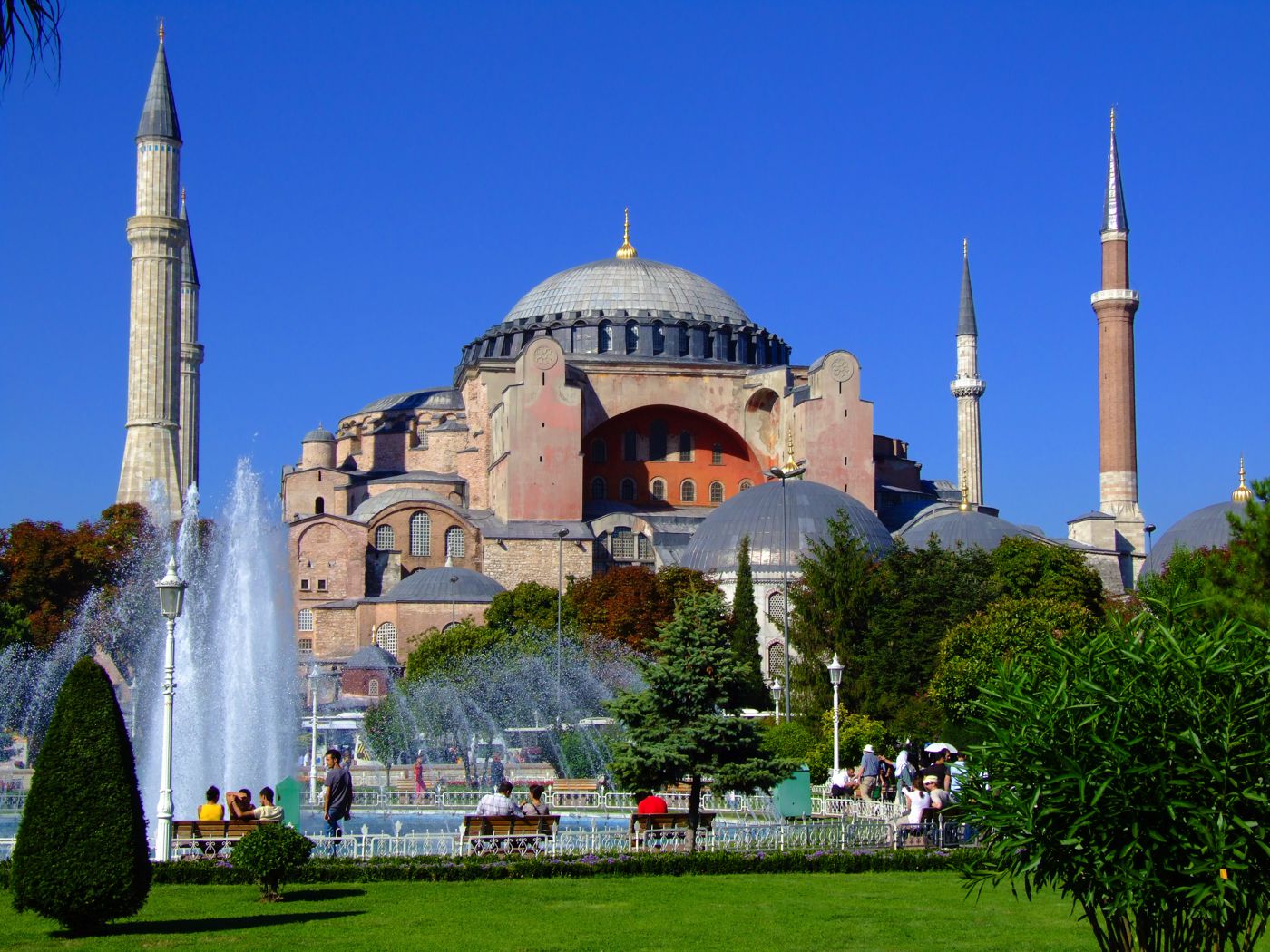 8.) Leaning Tower of Pisa, Italy: I've covered this one in a lot of details over here.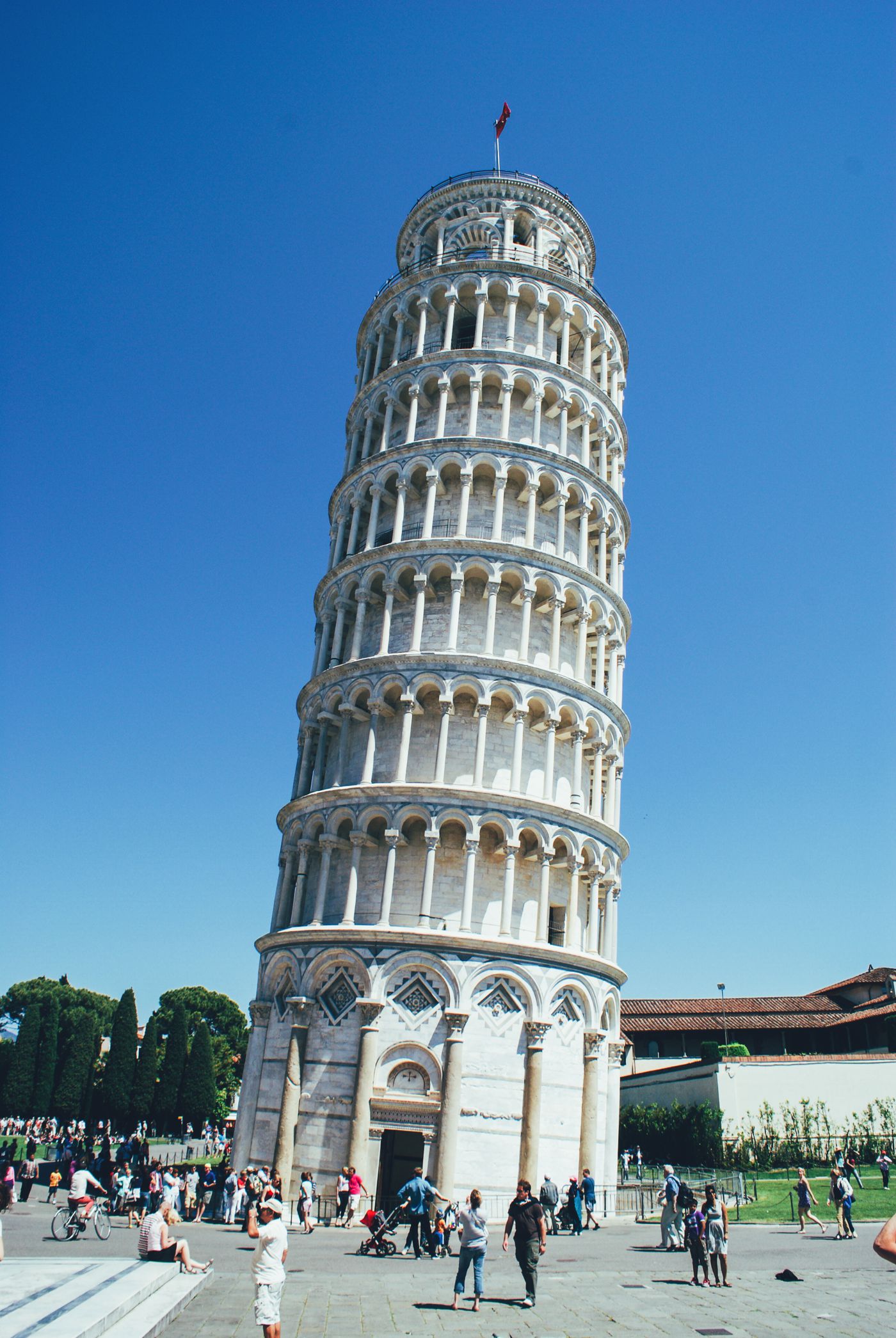 9.) Chichen Itza, Mexico: A must do when you visit Mexico – it almost doesn't seem to matter what part of Mexico you travel to, this Mayan temple is worth making the diversion for.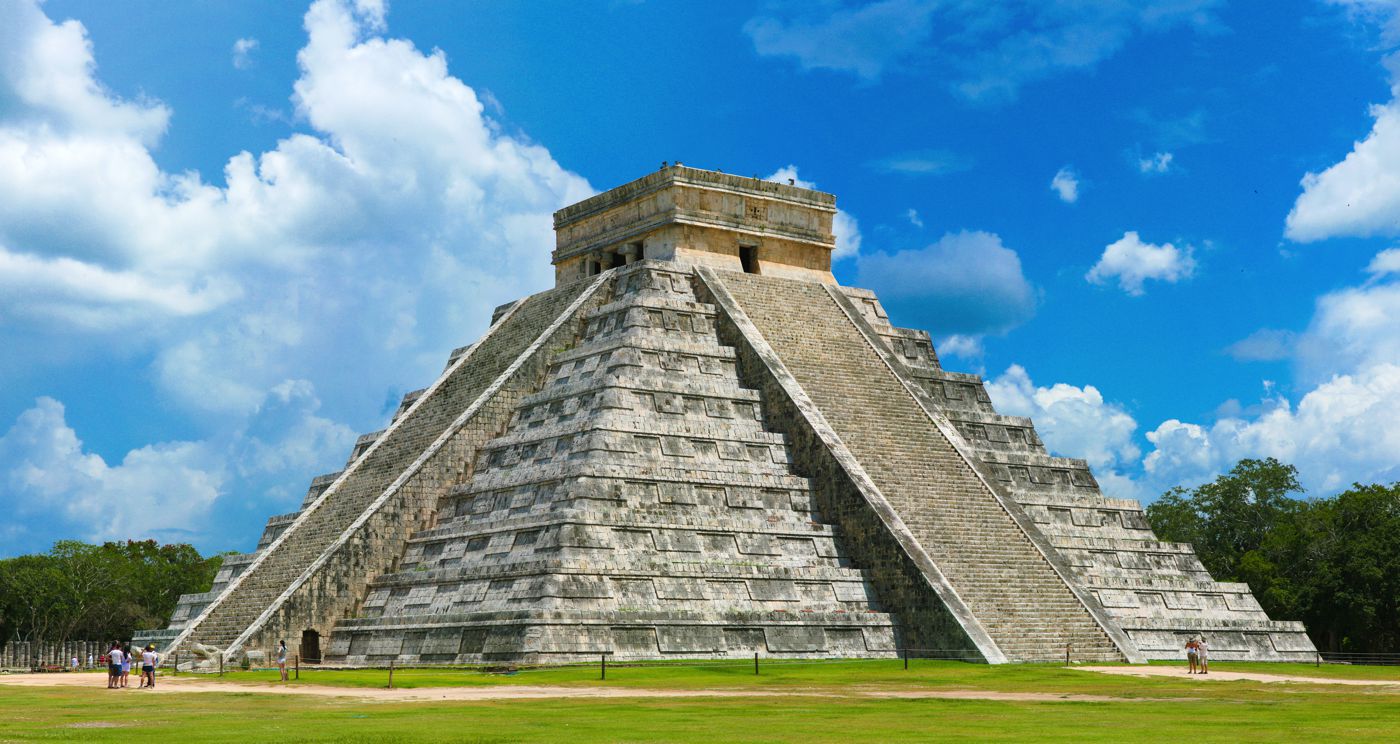 10.) Christ the Redeemer, Brasil: This large statue iconic symbol of Brasil and a must see when in Rio de Janeiro!

11.) Machu Picchu, Peru: These mysterious ruins are bound to leave you out of breath, not only because they are 2,430 metres above sea level (hence the lack of oxygen) but the sight of this Inca village is absolutely amazing.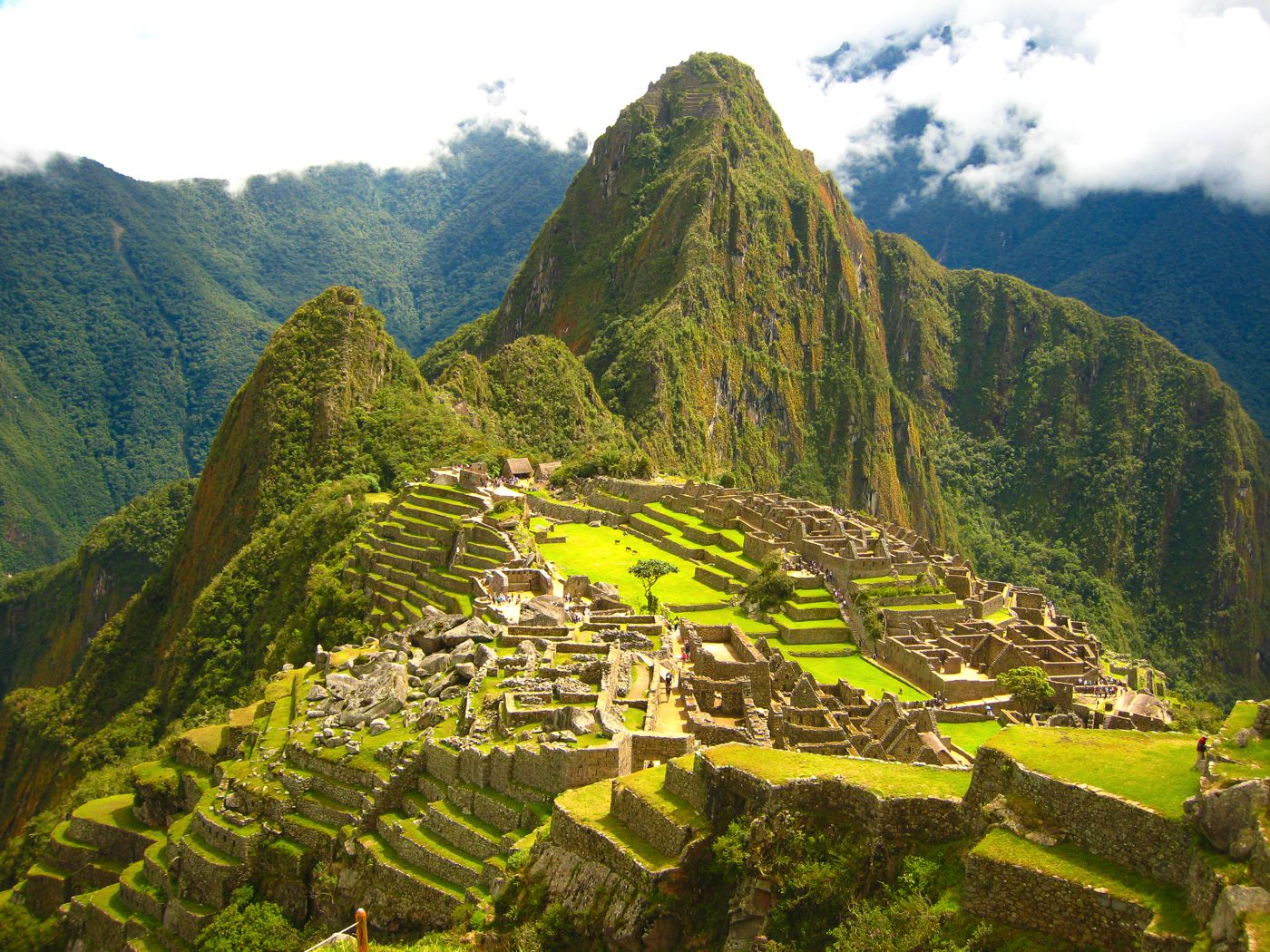 12.) Taj Mahal, India: The Taj Mahal is the symbol of India that the entire world identifies with. It's beauty is truly iconic not just in India but outside of India. it's almost 400 years old and still manages to wow every much as it did in it's first year!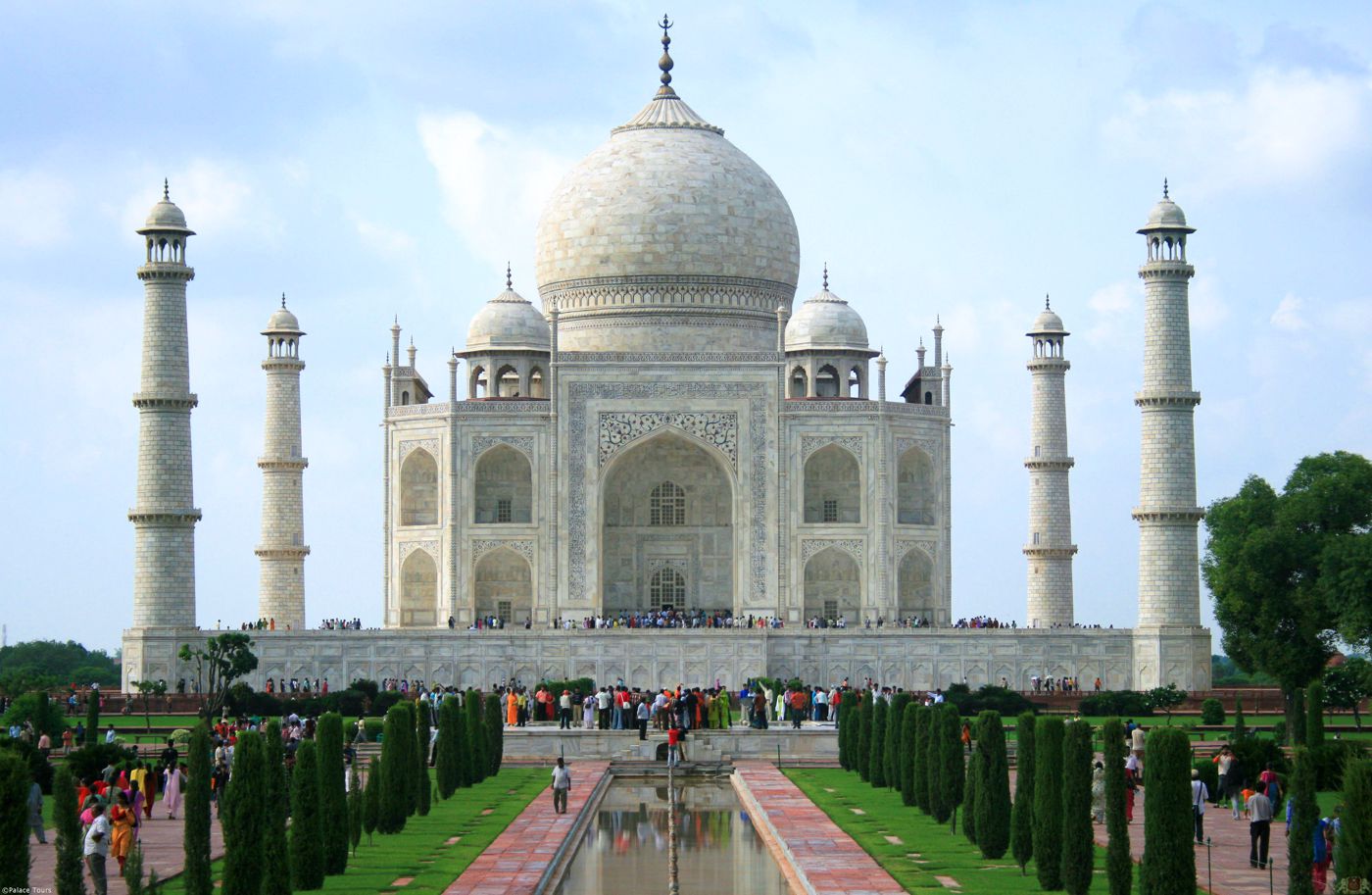 13.) Banaue Rice Terraces, Philippines: Funnily enough, for how much I like rice I never really thought about how it was grown until I visited Bali and saw the Ubud Rice fields but I digress! The Banaue Rice Terraces are really impressive to see… and not to mention, quite functional! 🙂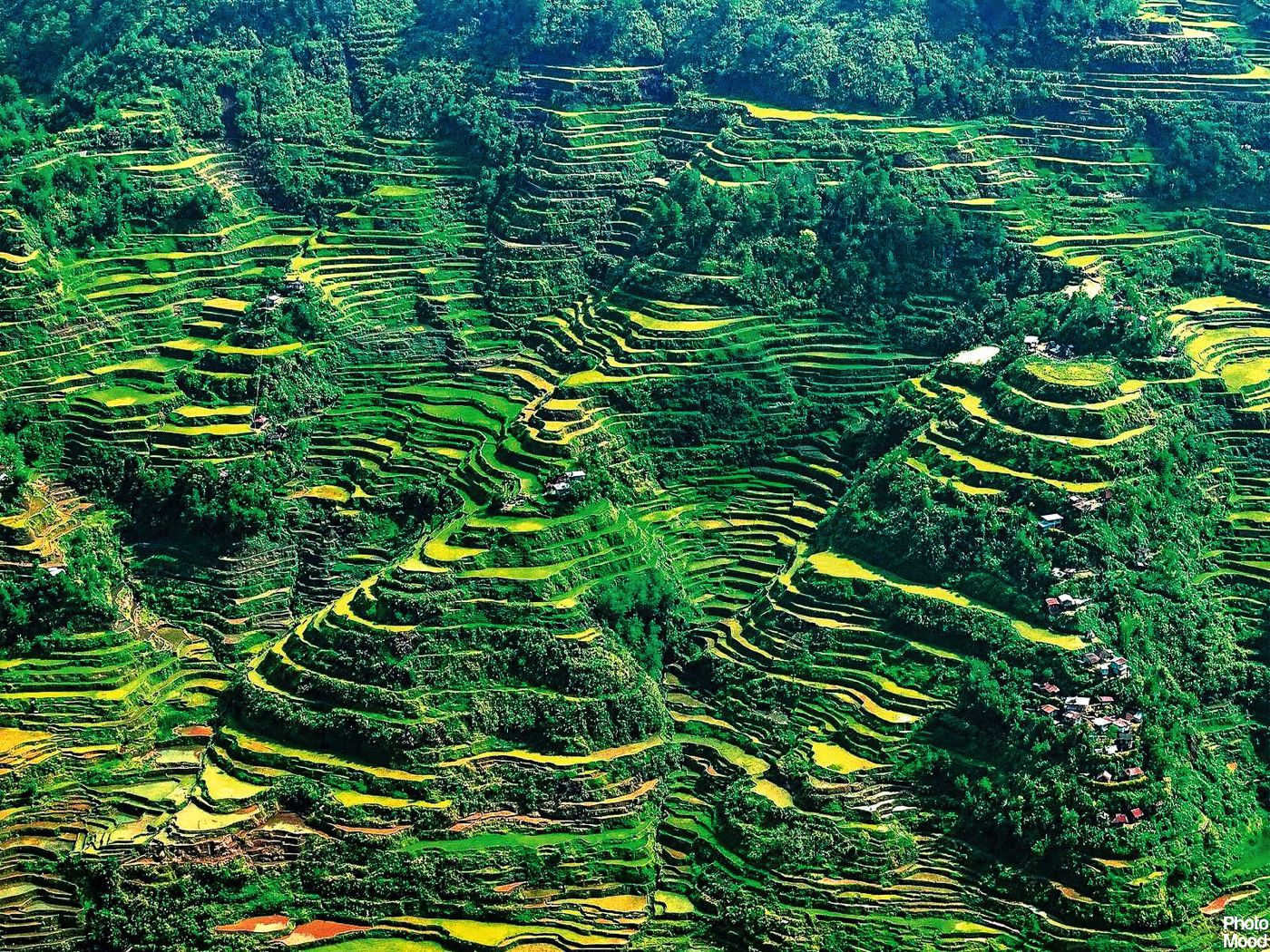 14.) Angkor Wat, Cambodia: These stunning temples in Cambodia are the number one thing to do when you decide to visit! They're pretty impressive especially in the soft glow of sunrise or sunset.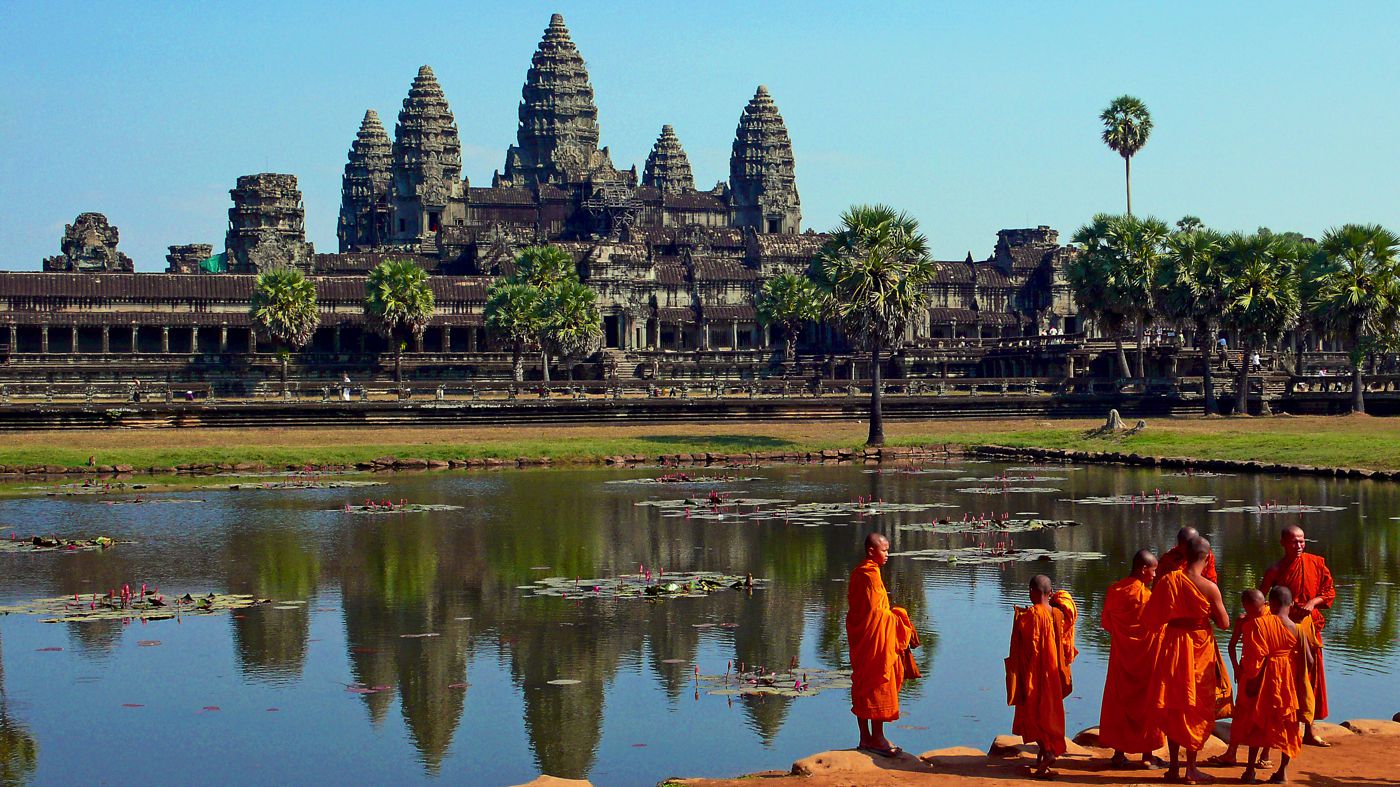 15.) The Moai statues of Easter Island, Chile: These human carving by the Polynesian people of Chile are as old as 700 years! They're also up to 10 metres tall and an impressive combination to see all together.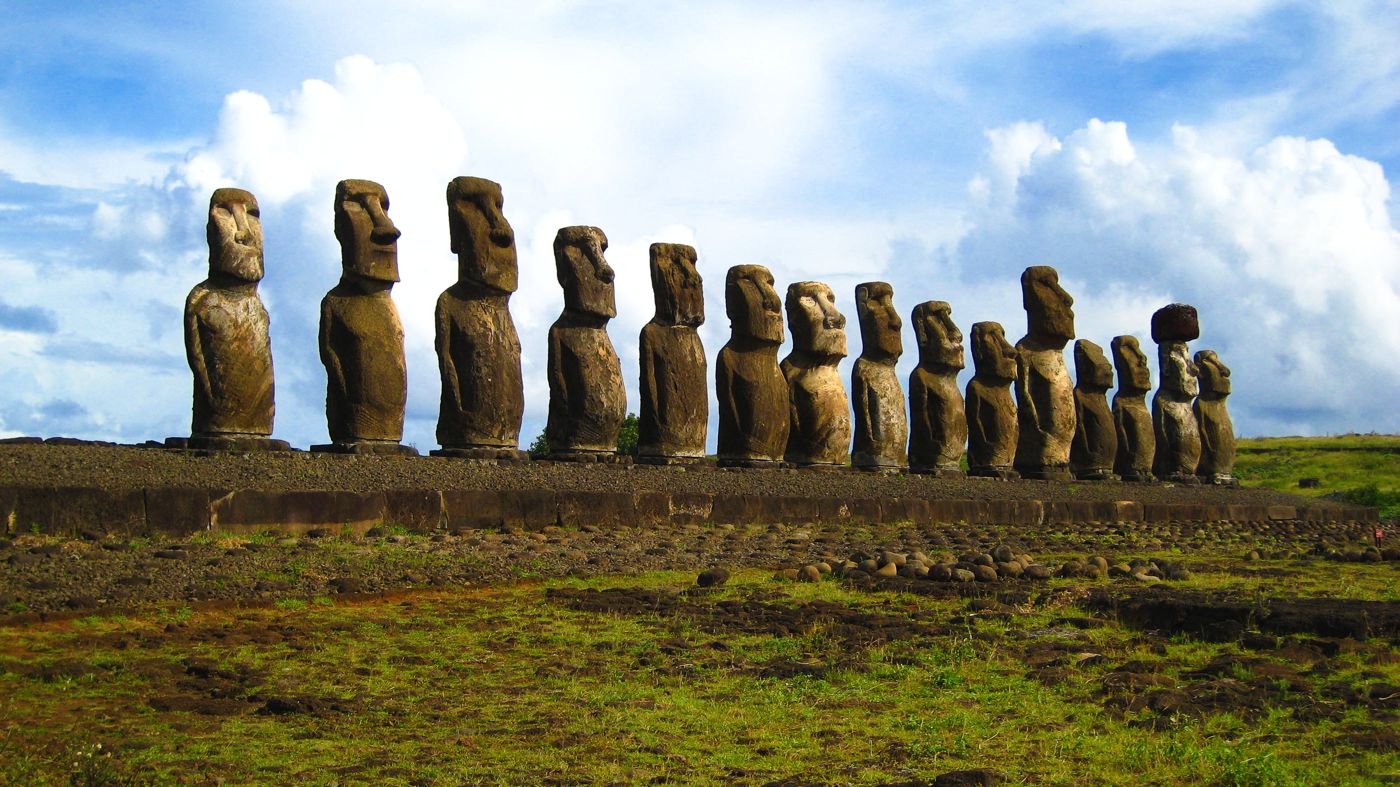 16.) The Terracotta Army, China: This army travels all over the world! The first I'd heard of them was in London but since that time (I've kept track), they've been pretty much all over the world. Pretty epic travellers I'd say! 😉

17.) Grand Canyon, USA: This needs no introduction! The Grand Canyon is one of America's most famous natural landmarks and a must do when in Vegas!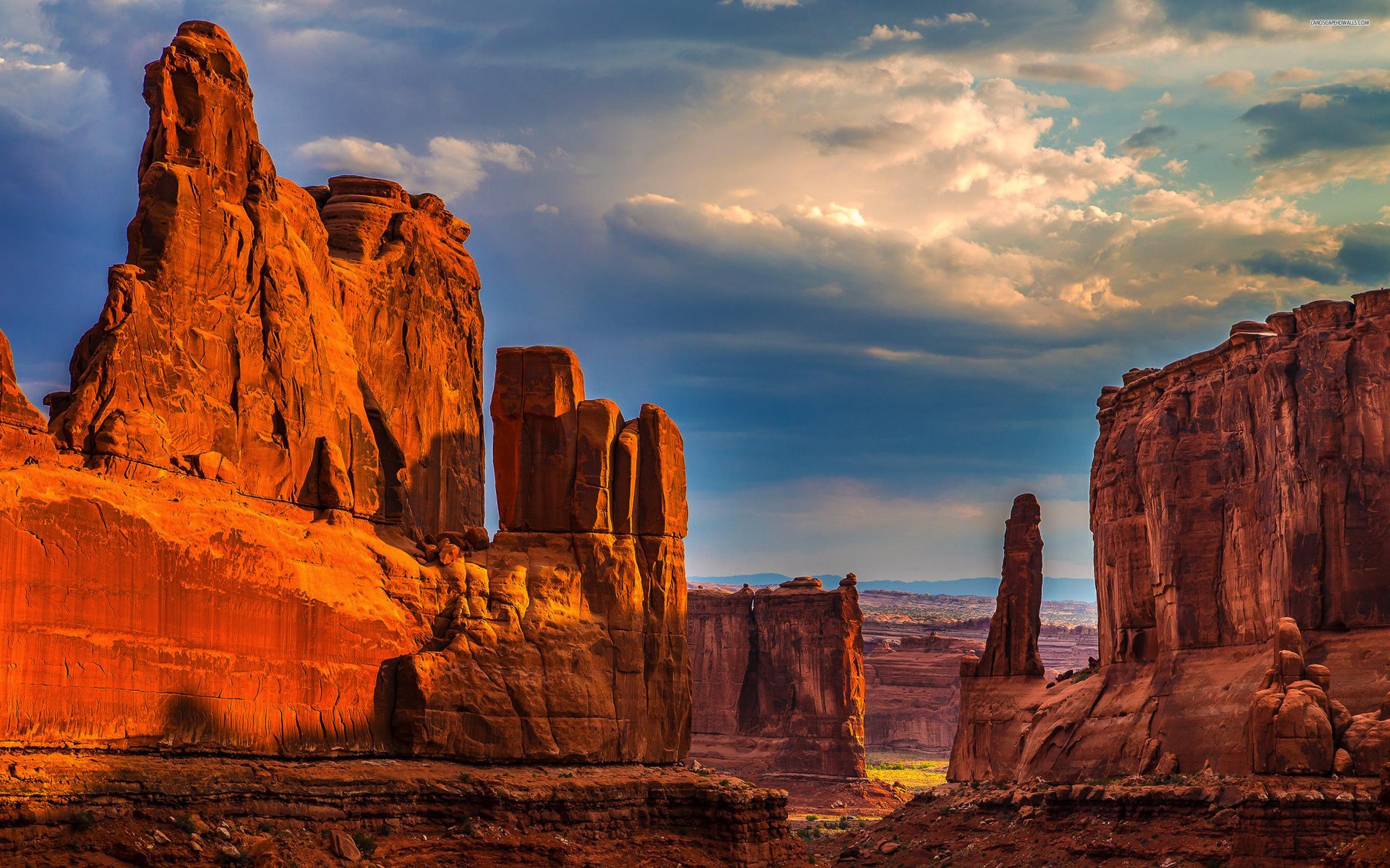 18.) Great Barrier Reef, Australia: More beautiful fish than you can shake a stick at! The Great Barrier reef is one of those places that everyone in world raves about once they've seen and rightly so!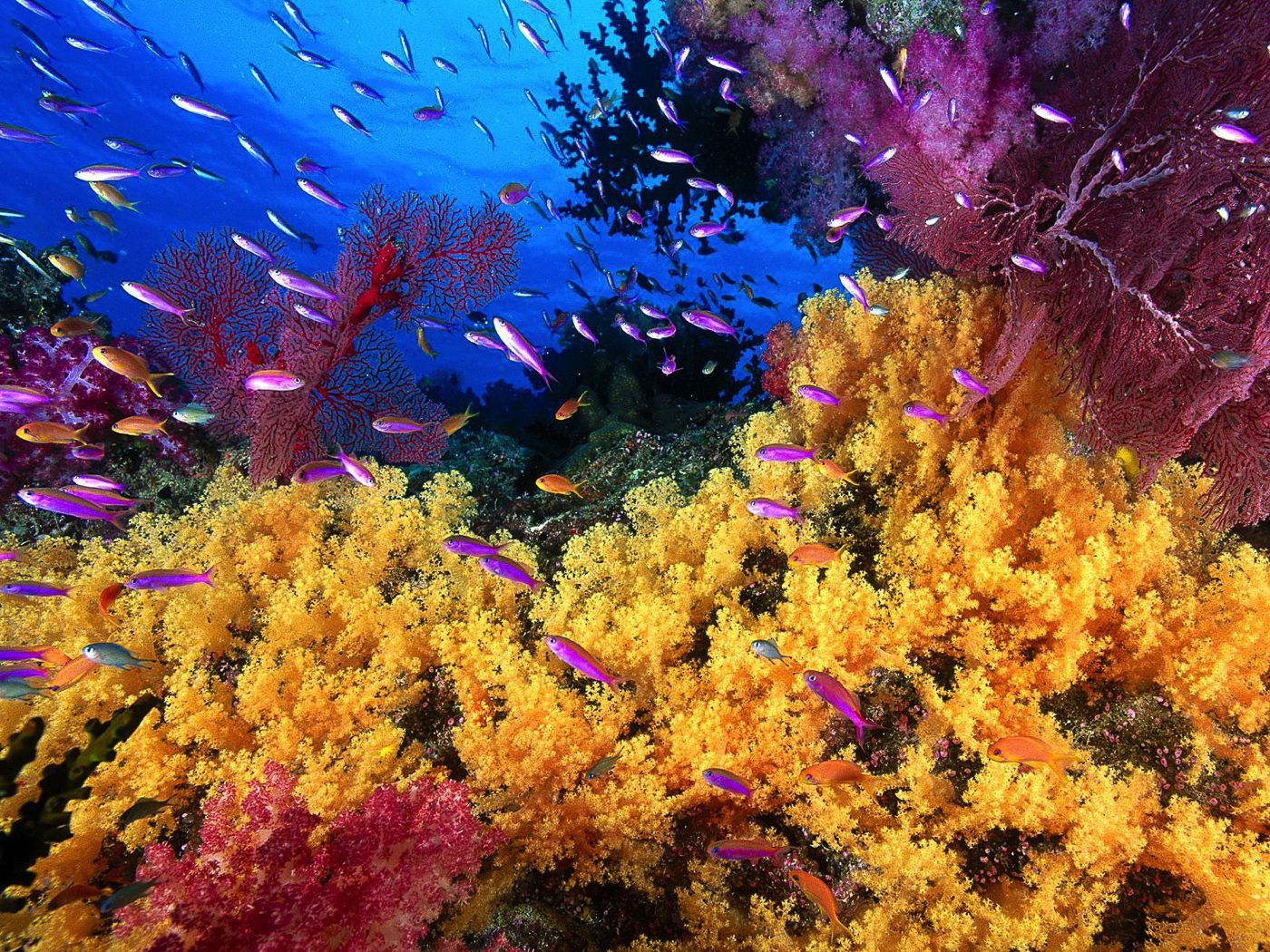 19.) Mount Everest, Nepal: The definition of high mountains, endurance and human struggle, a view from the summit of Mount Everest is worth boasting about but a view of the mountain from far away is pretty darn impressive too!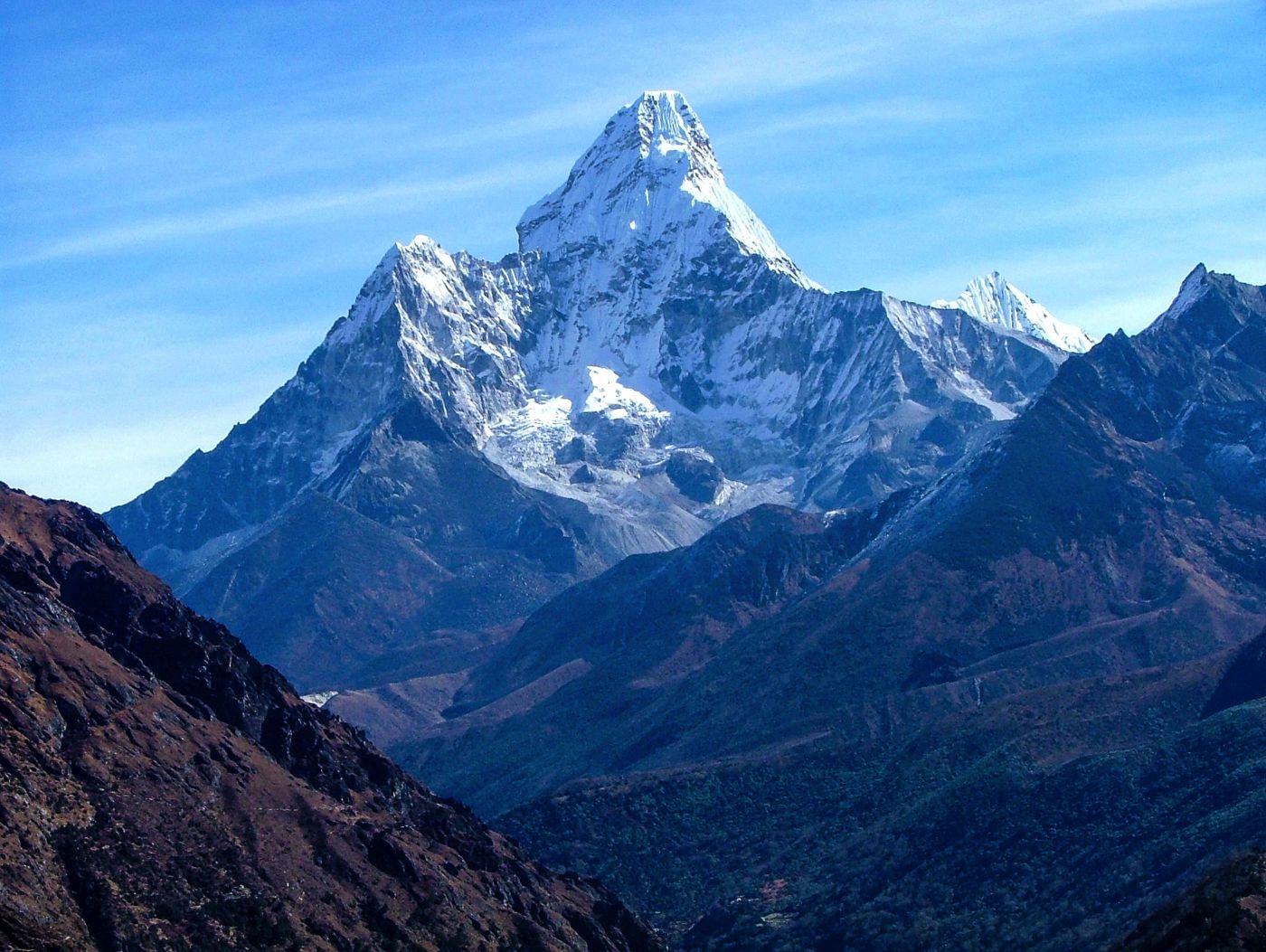 20.) Victoria Falls, border of Zambia and Zimbabwe: These waterfalls are perhaps the most impressive waterfalls to see in Africa and is truly deserving of it's spots as one of the UNESCO world heritage sites.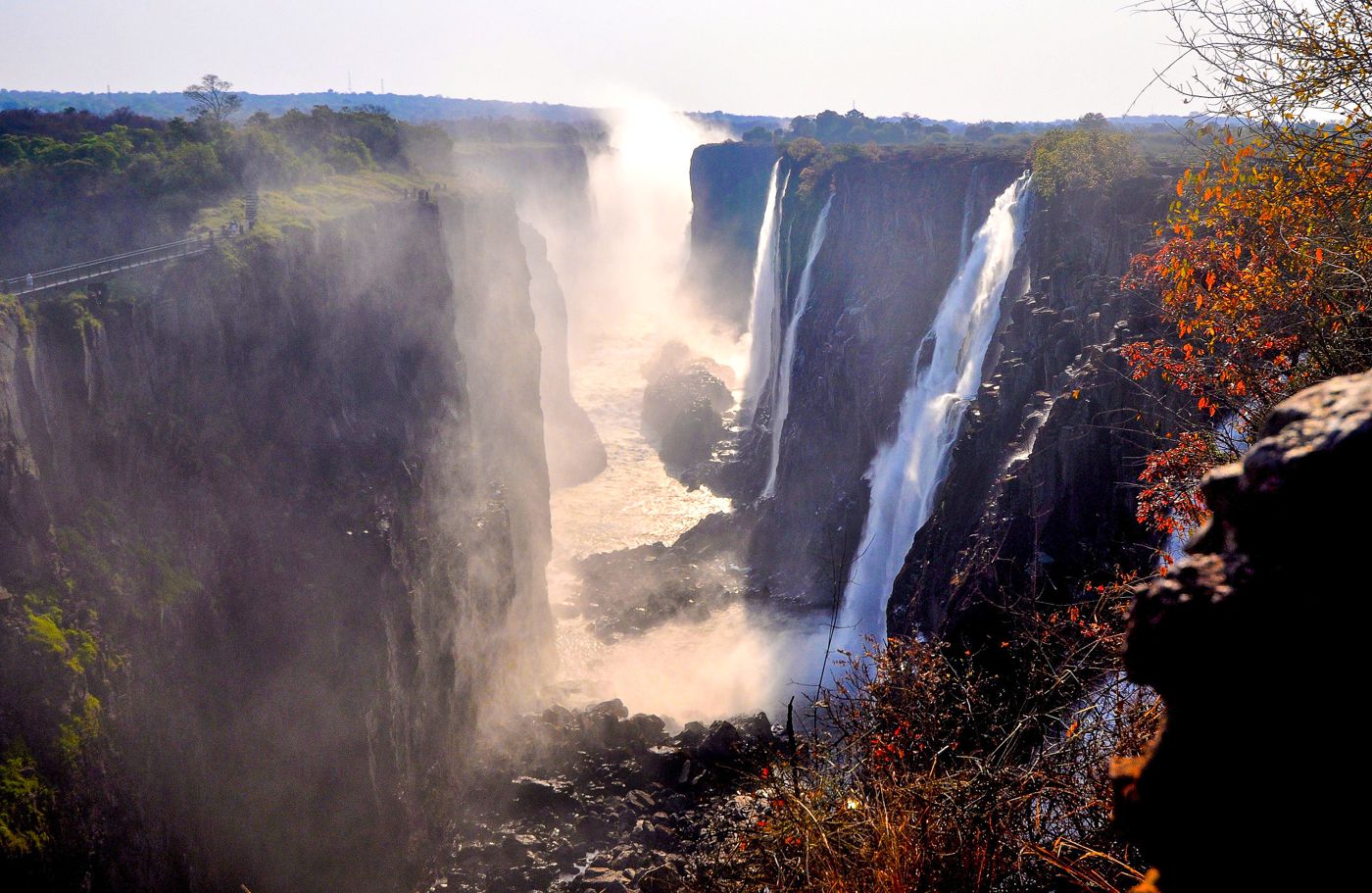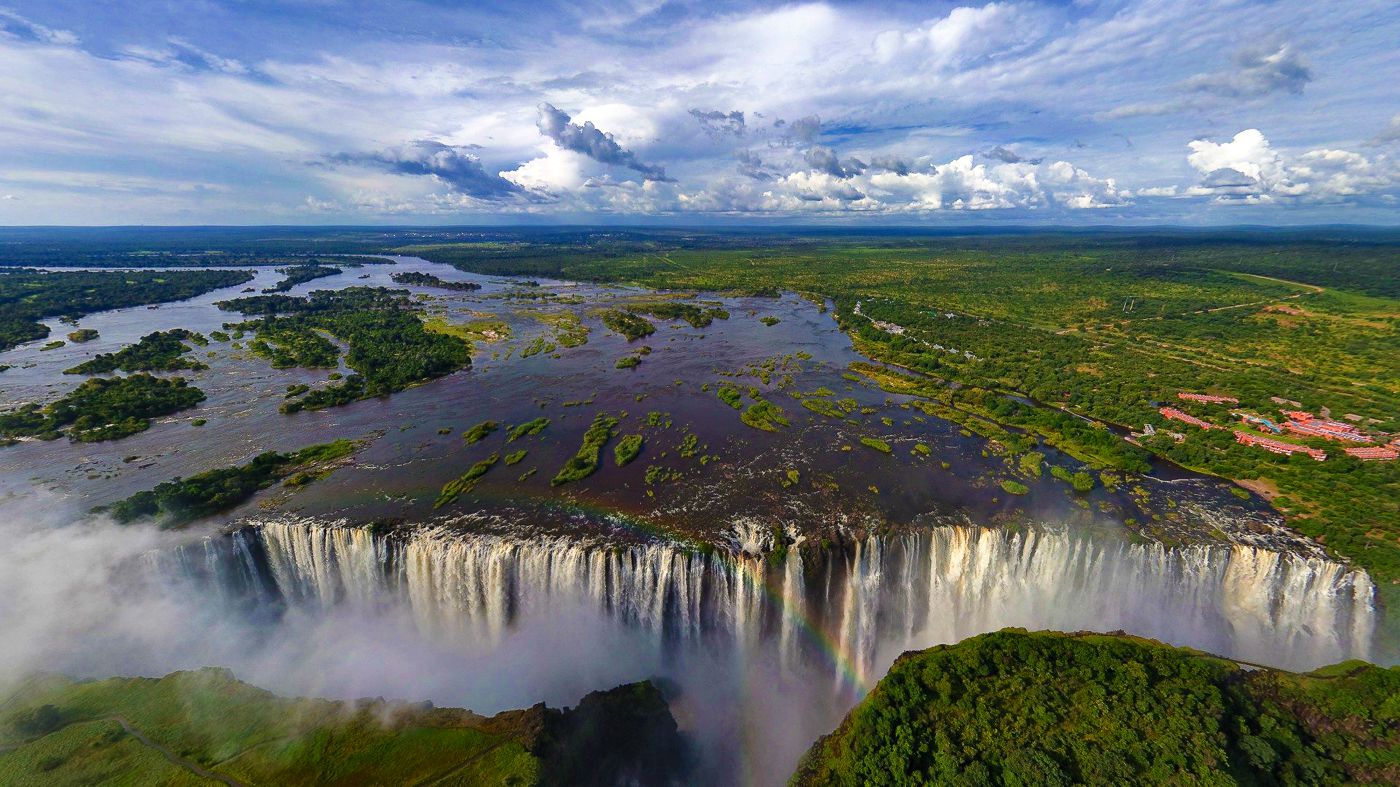 21.) Aurora Borealis: The Northern Lights – We saw these in Iceland (on our own, without any tour guides or anything) but it doesn't matter what country you see it in, it's just amazing in itself to be able to see these natural wonders that light up the night sky!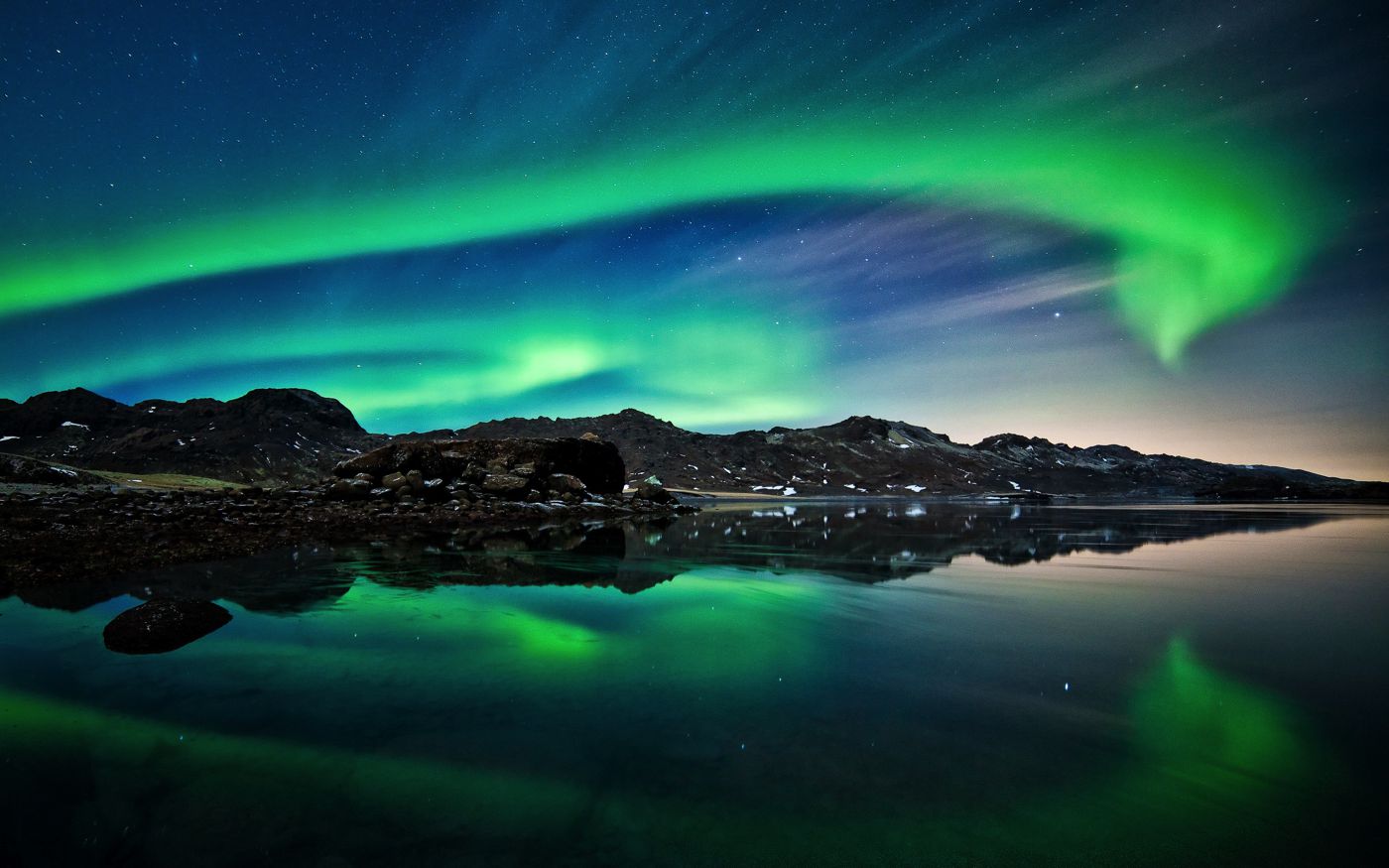 22.) Citadelle Laferrière, Haiti: This mountain top fortress offers unparalleled views across the land and the walk up to it is pretty impressive too!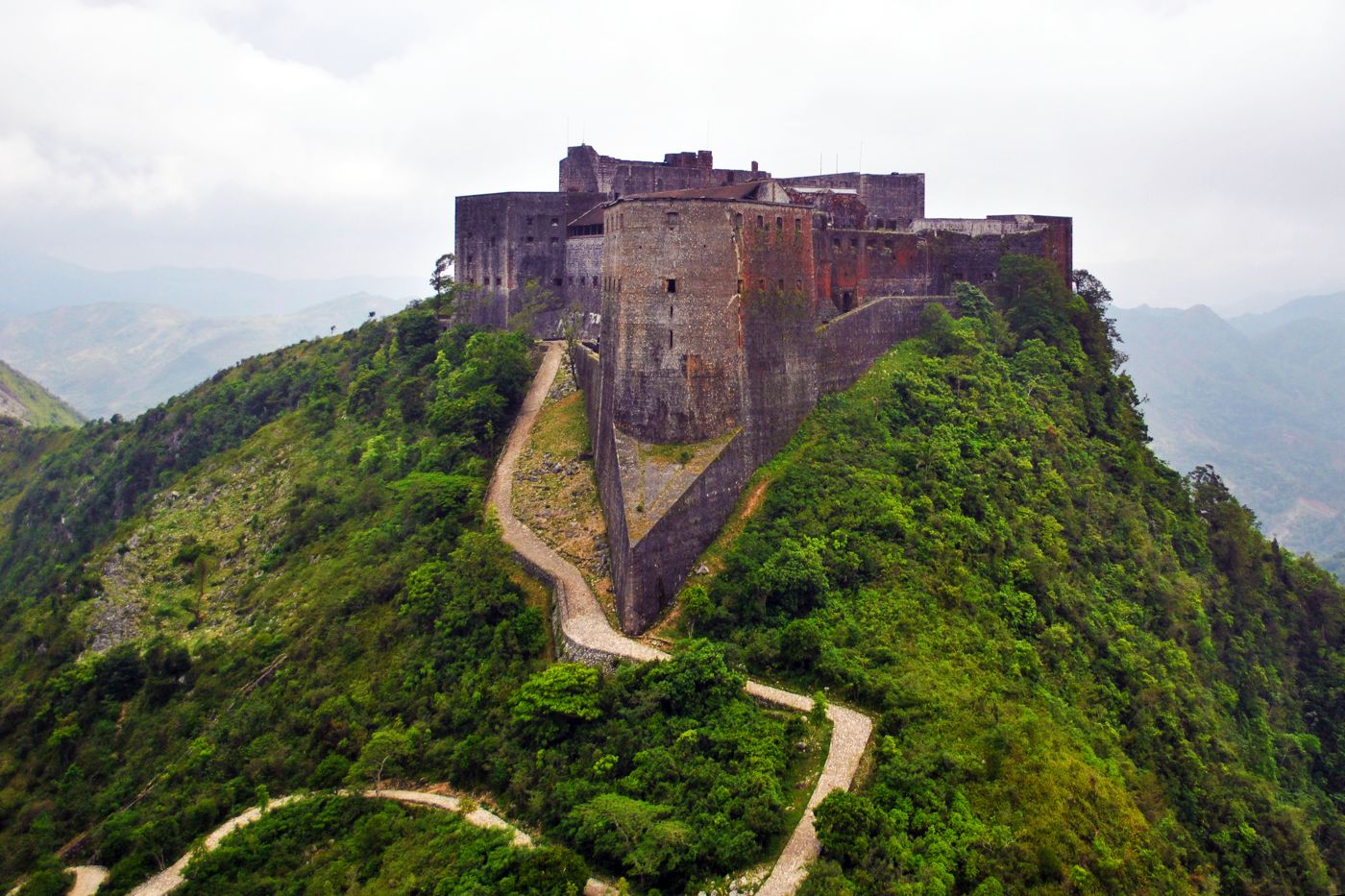 23.) Iguazu Falls, border of Brasil and Argentina: These waterfalls are pretty impressive – particularly with how they divide as they get close and closer to the ground creating an almost mini-army of waterfalls.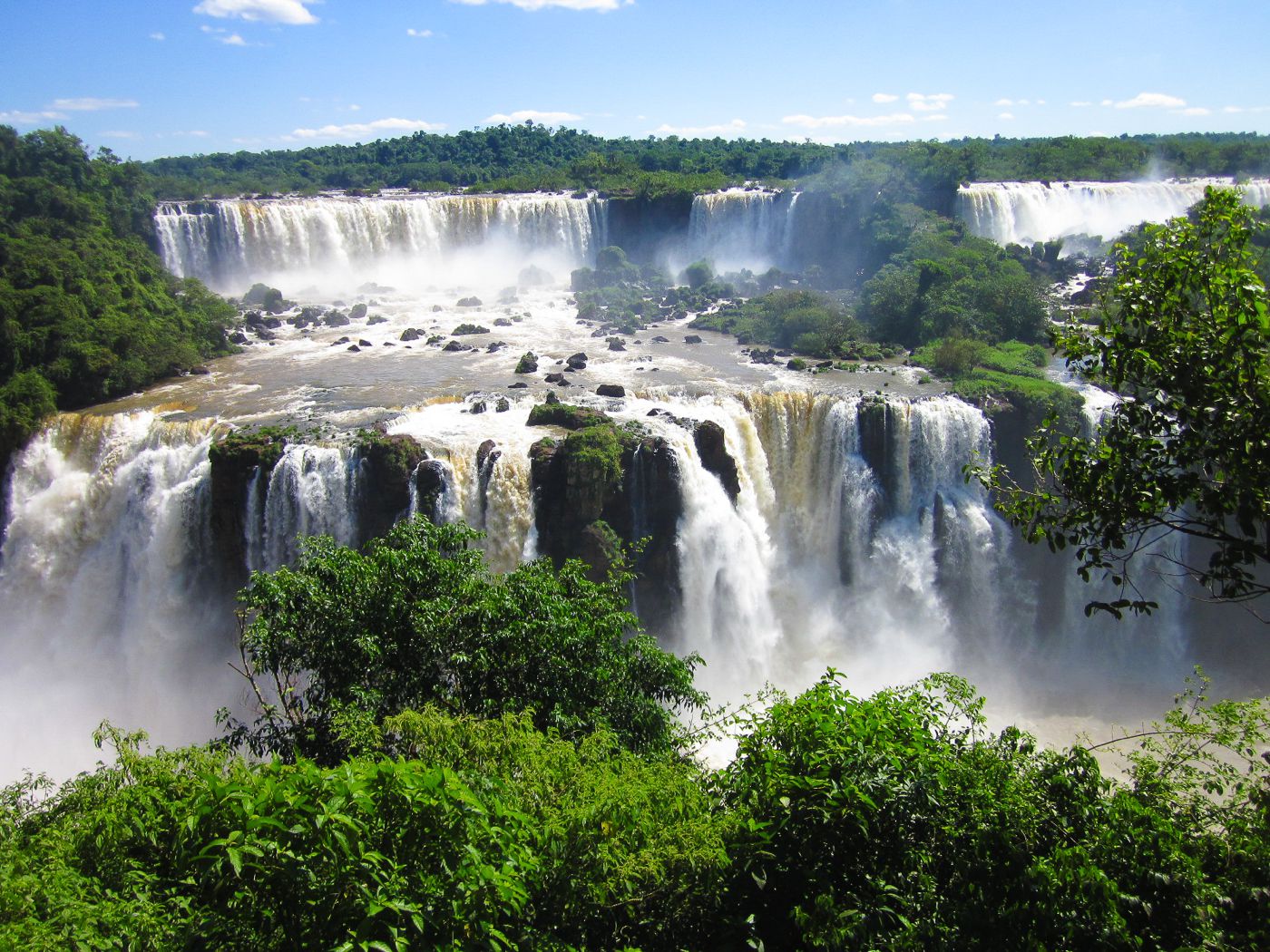 24.) Puerto Princesa Underground River, Phillipines: A labyrinthian river about 8.2km long, this is the longest navigable underground river in the world! Sailing across this river makes for a one of a kind experience!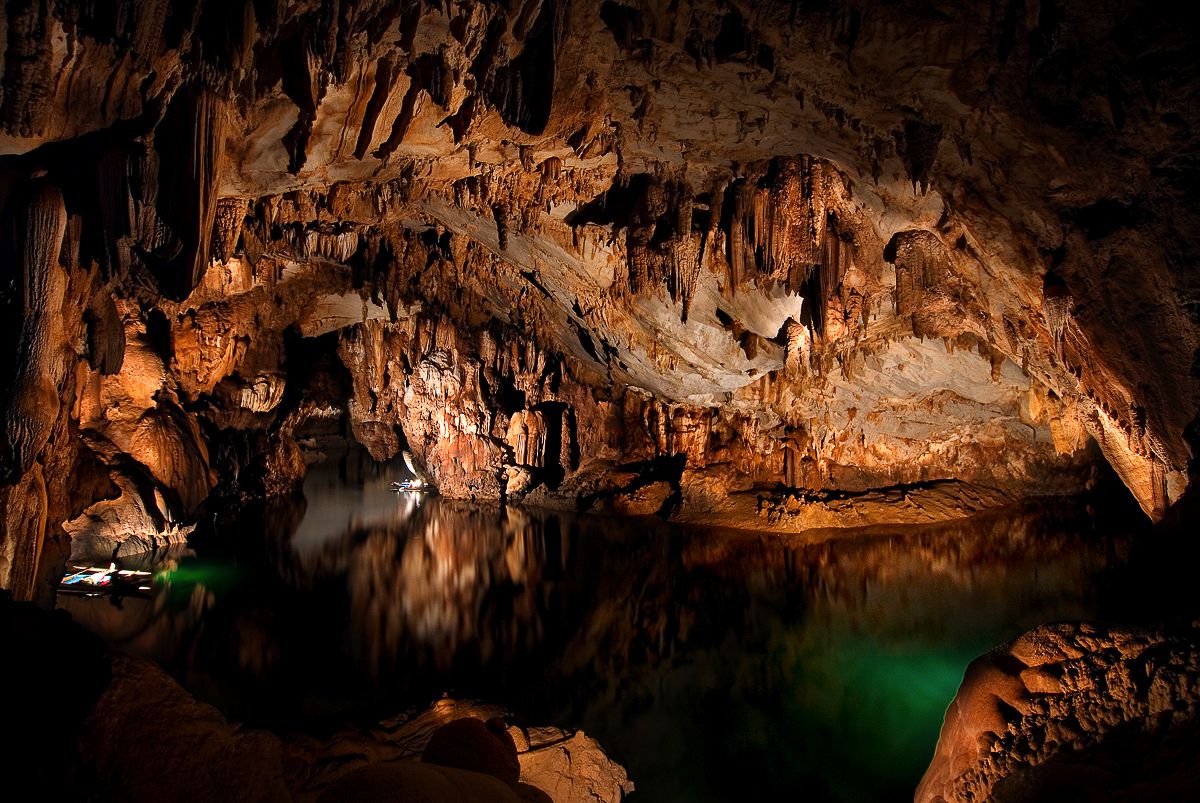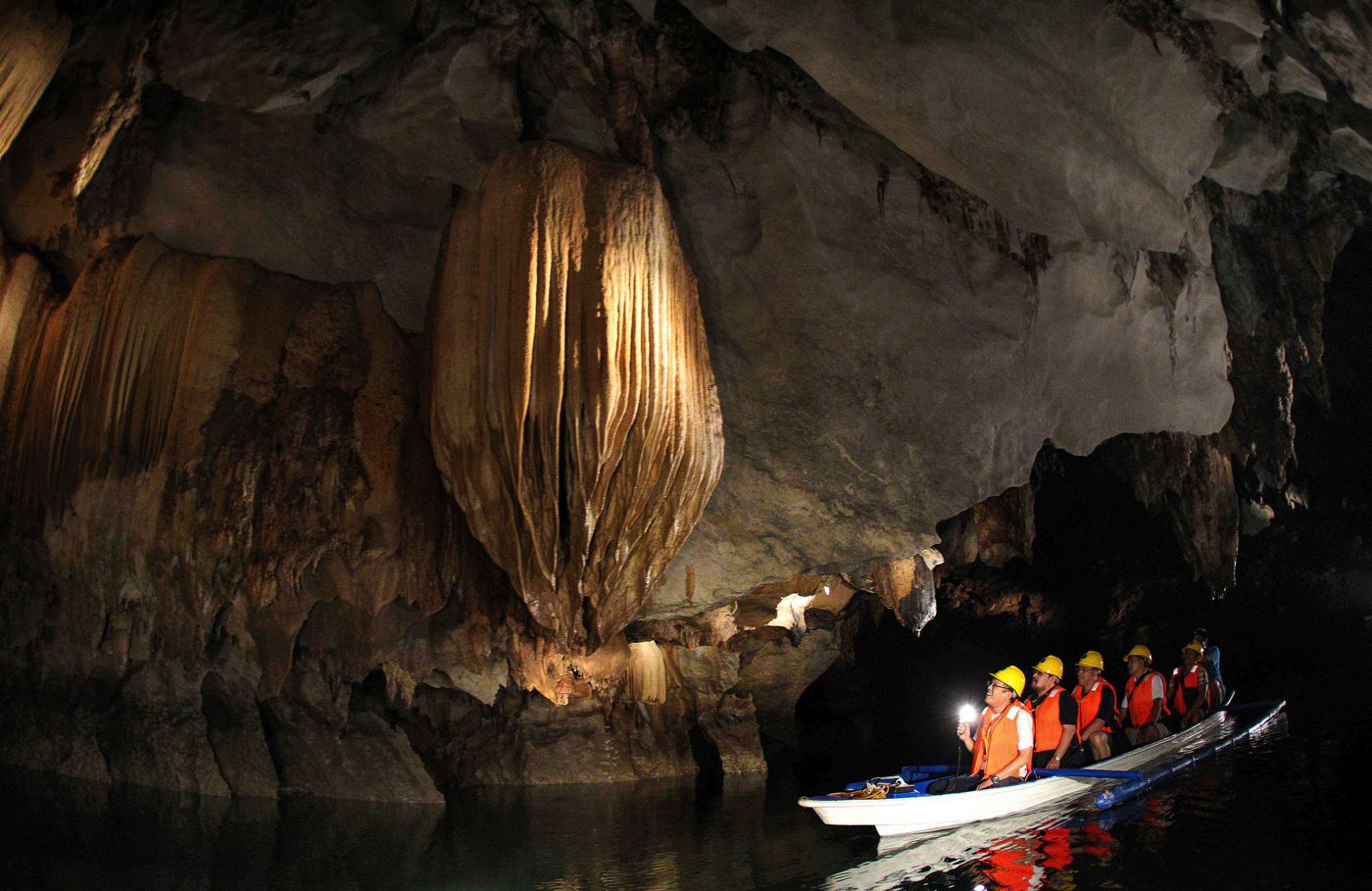 25.) Table Mountain: A mountain top that's as flat as a table? Of course this would be amazing to see! All that's missing is the giant family eating their dinner off the mountain!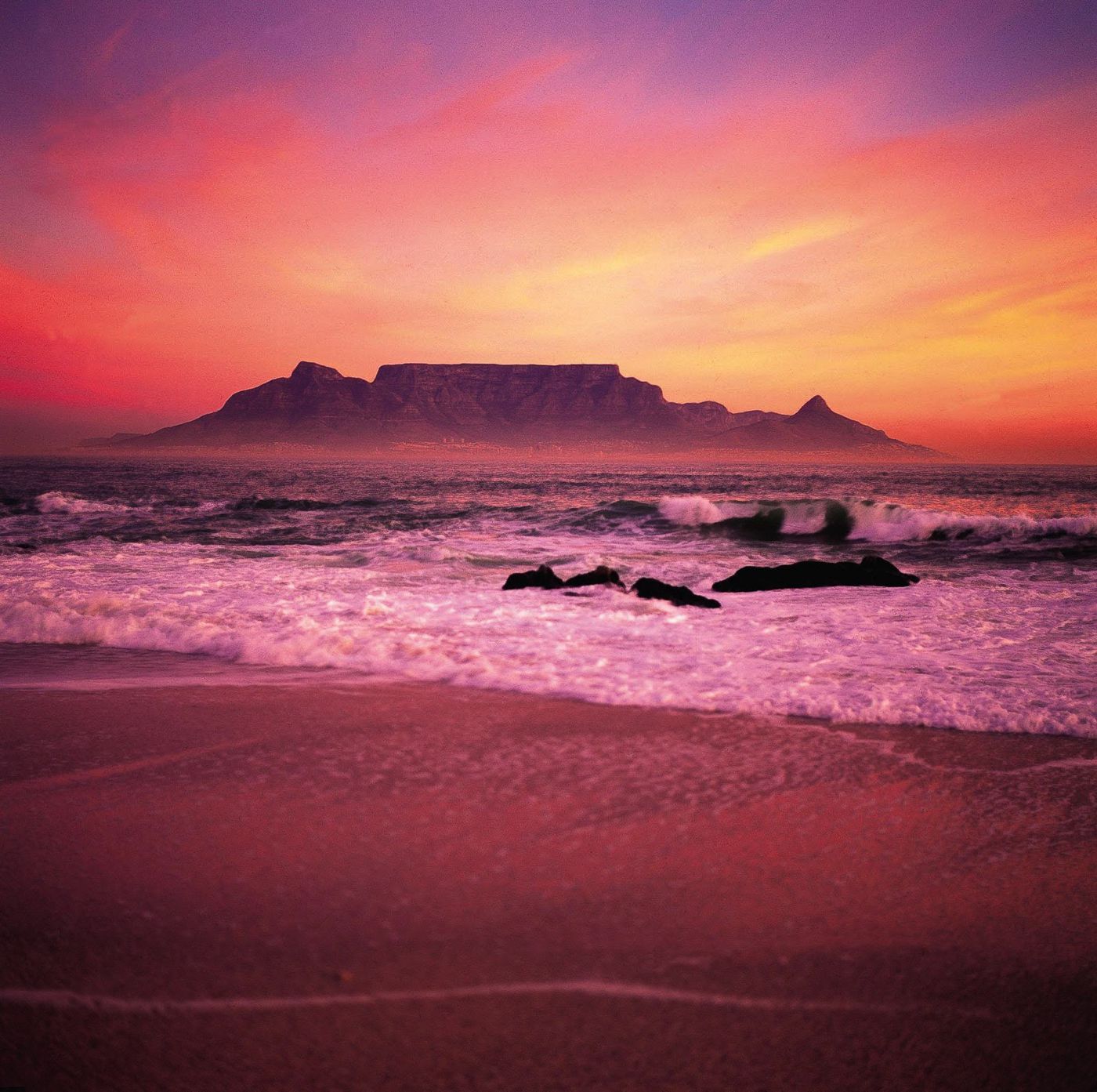 26.) Halong Bay, Vietnam: A beautiful bay set of by huge mountains and turquoise waters, the bay is absolutely breathtaking to see and even more so on a day with stunning blue skies!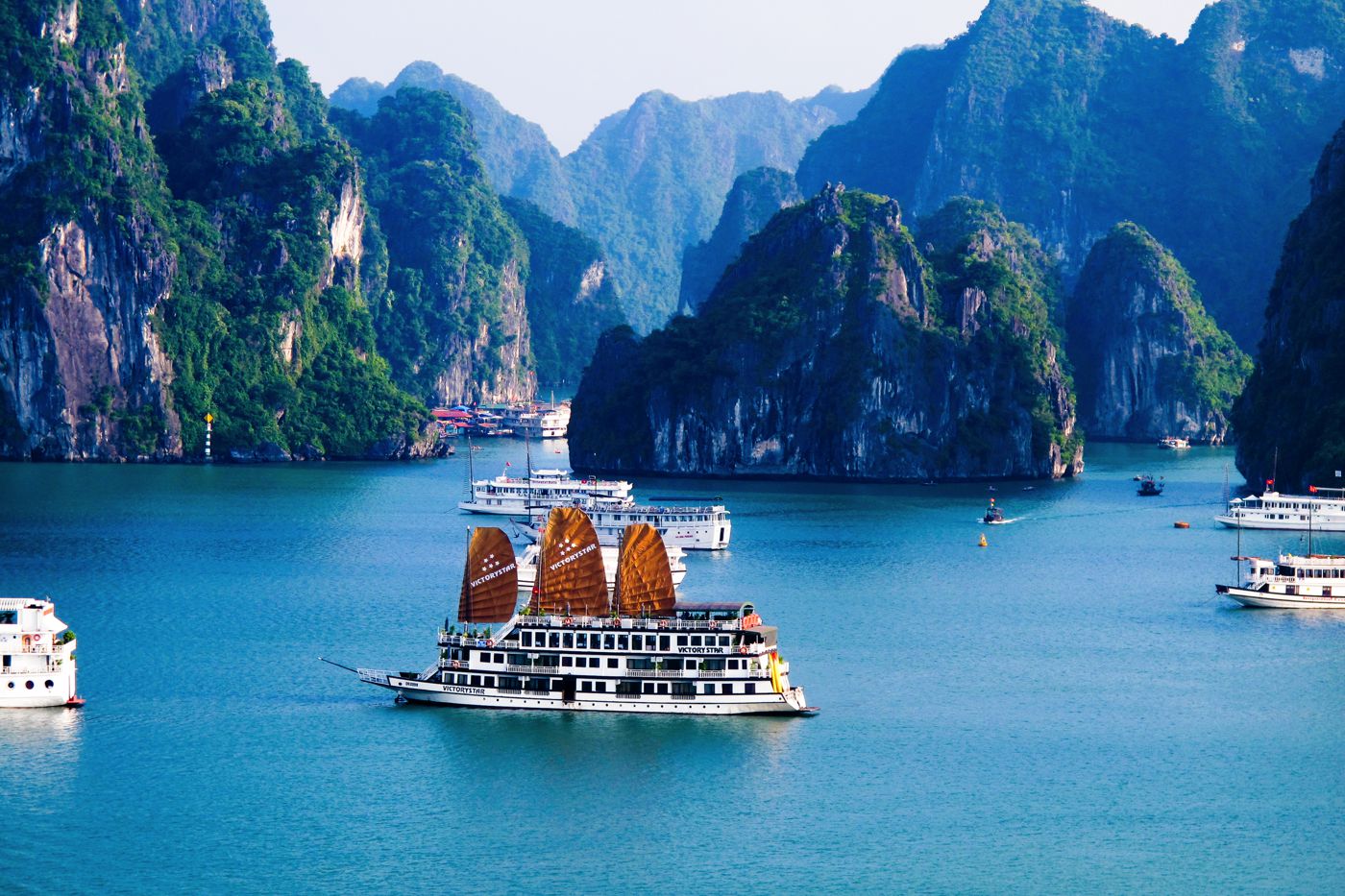 27.) Deep-Sea Vents: These are effectively hot vents underwater from volcanos which lead to a strangely different set of animals around them that you would typically find due to the temperature. It's effectively similar to hot springs and geysers.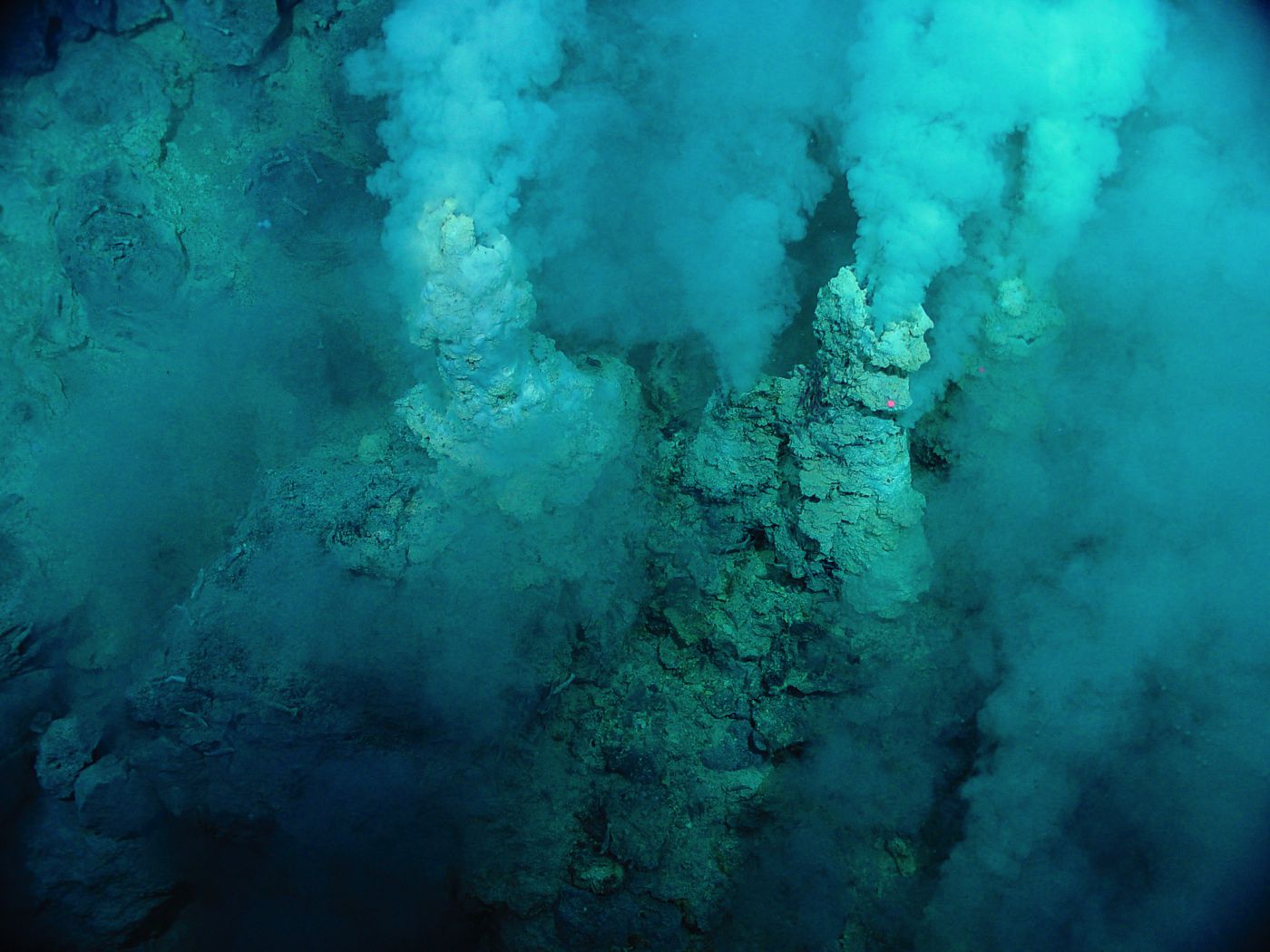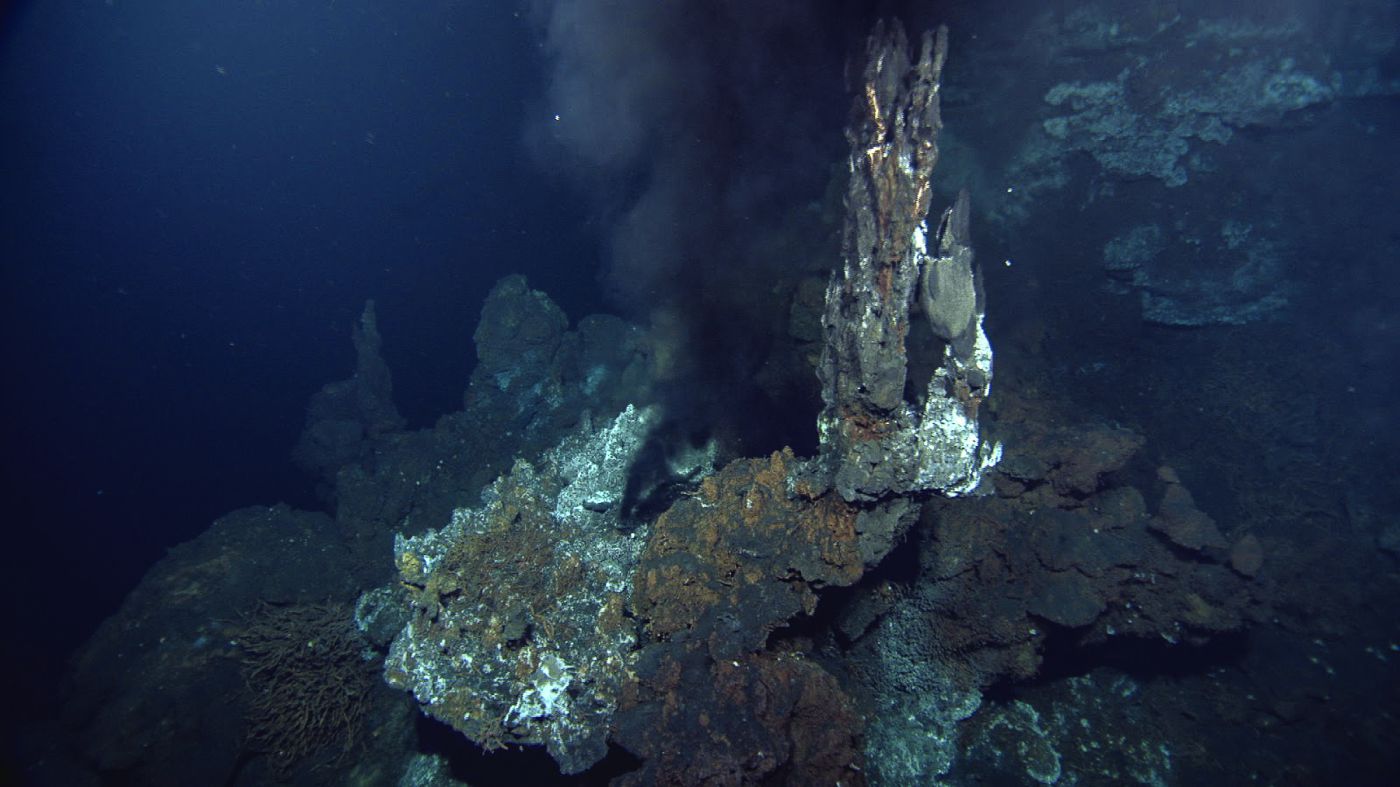 28.) Galápagos Islands: I feel like the main reason I want to see this is to see the giant tortoises but the Galápagos islands holds so much more significance than that. This island contributed greatly to Charles Darwin's theory of evolution and is filled with amazing wildlife!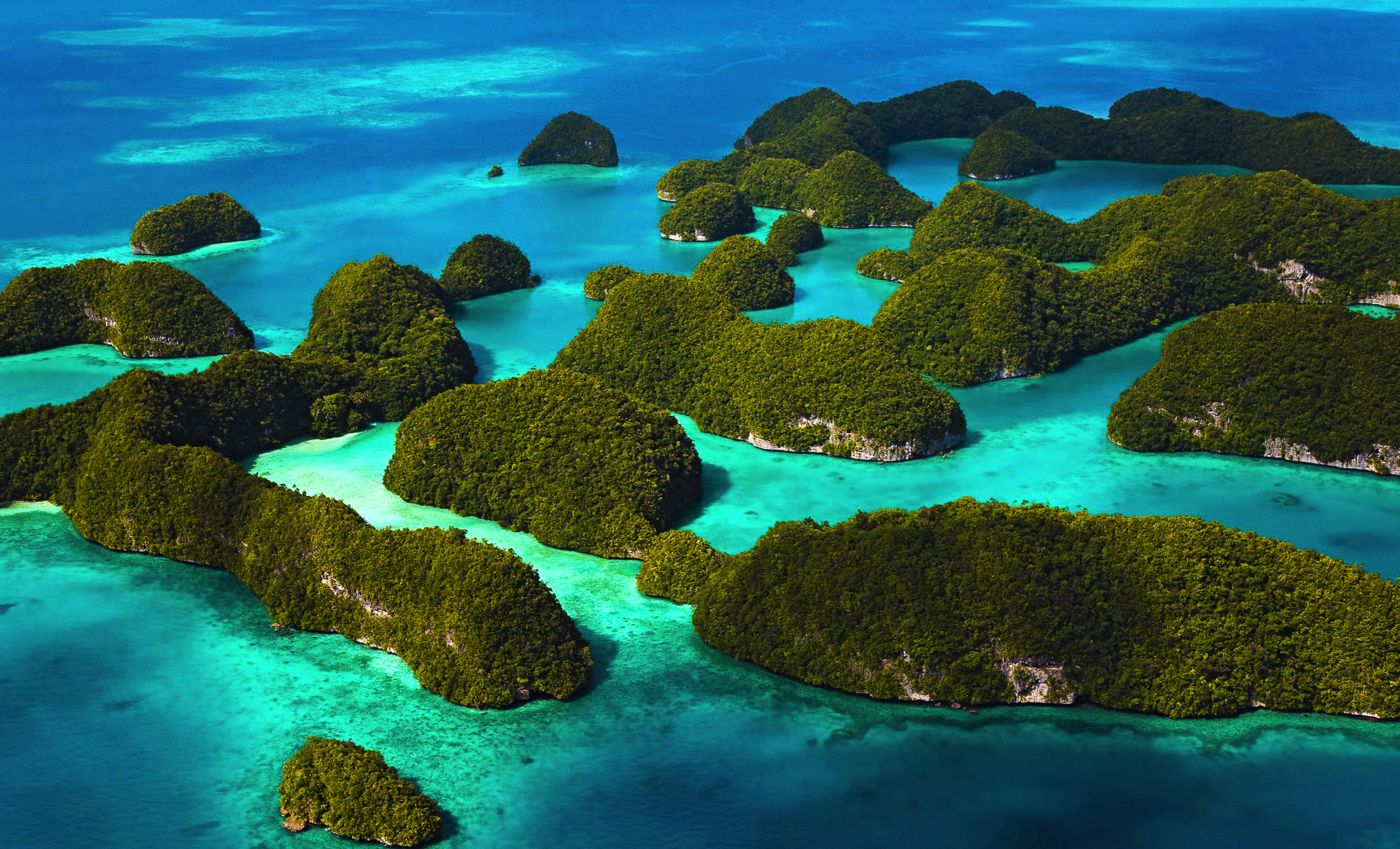 Which of these wonders of the world have you seen and ticked off your list?
---
---