Nestled in the heart of beautiful Tuscany, Florence is one of Italy's most beautiful cities. Jam-packed with historical sights, beautiful buildings and enough gelato to fill even the greediest of tummies… 🤣
…Florence really is an Italian city that you have to visit (at least) once.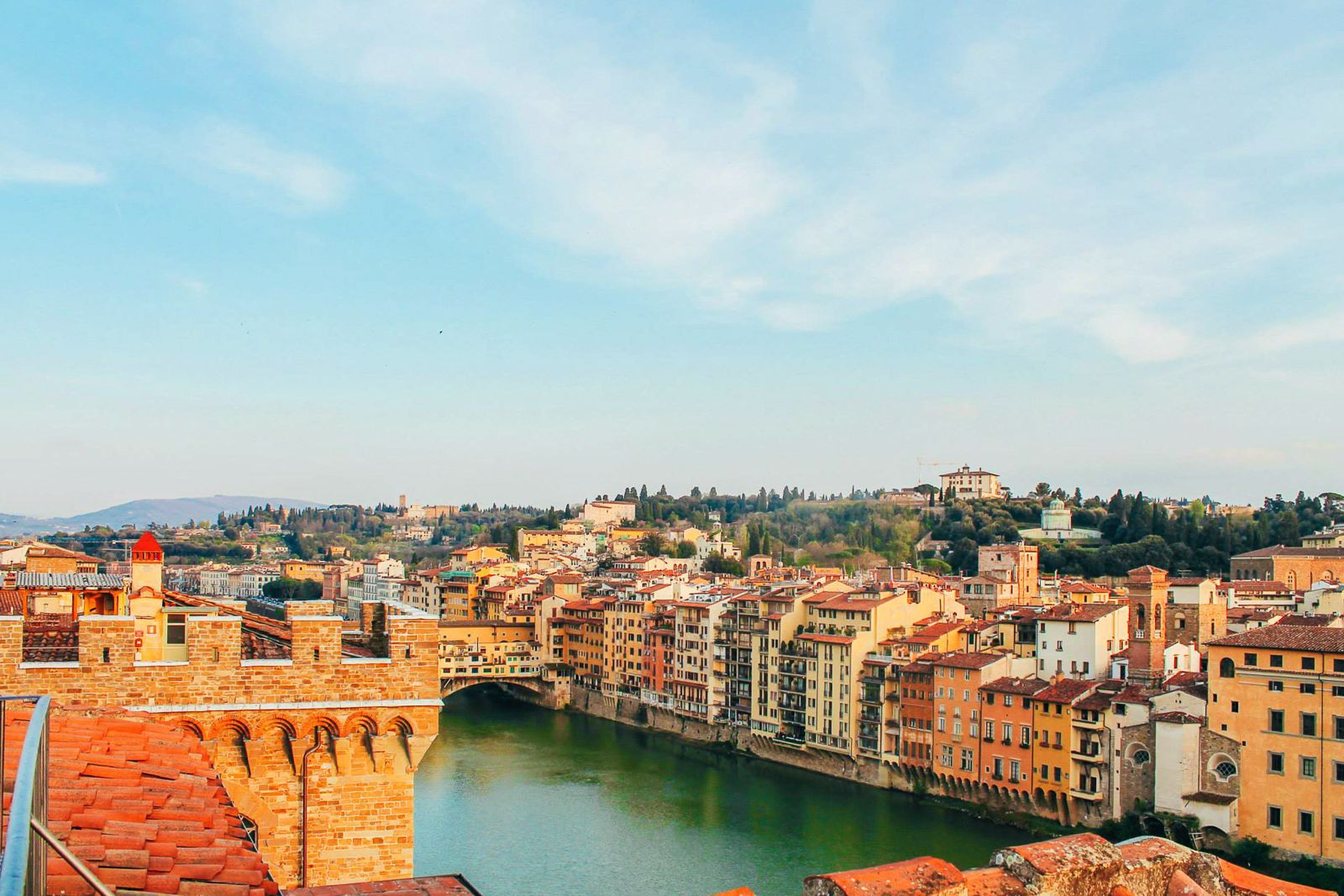 As with most cities, Florence can get a little pricey, especially if you're an eager traveller that wants to see as much as humanly possible….
… but fear not! There are quite a few ways to make your trip cheaper without compromising on an amazing time and the copious amounts of pasta you'll devour! (trust me on the latter, you WILL gorge on all the pasta-ry goodness). 🙂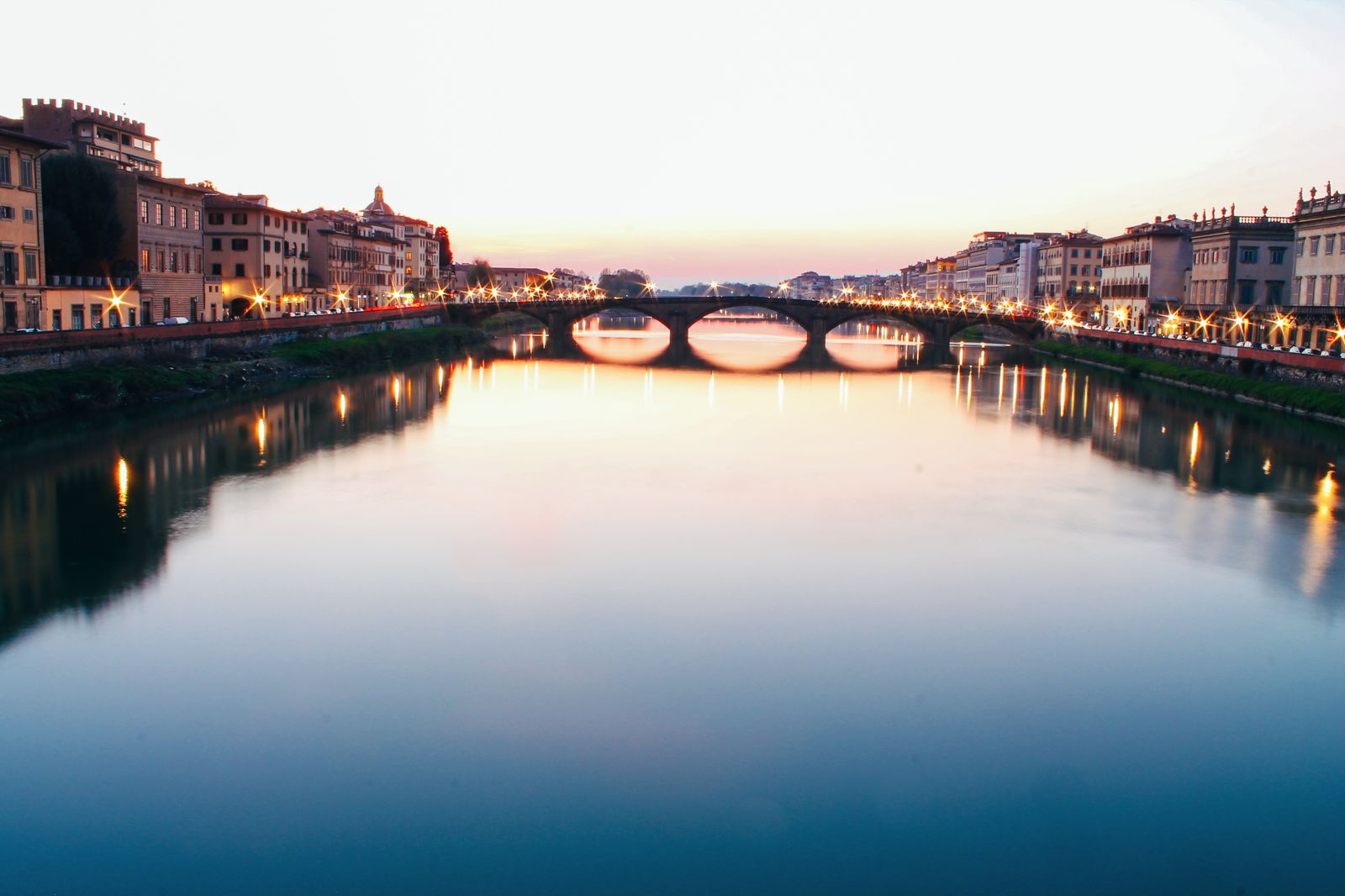 Here are 15 of the best sights to see (and things to do) when visiting Florence…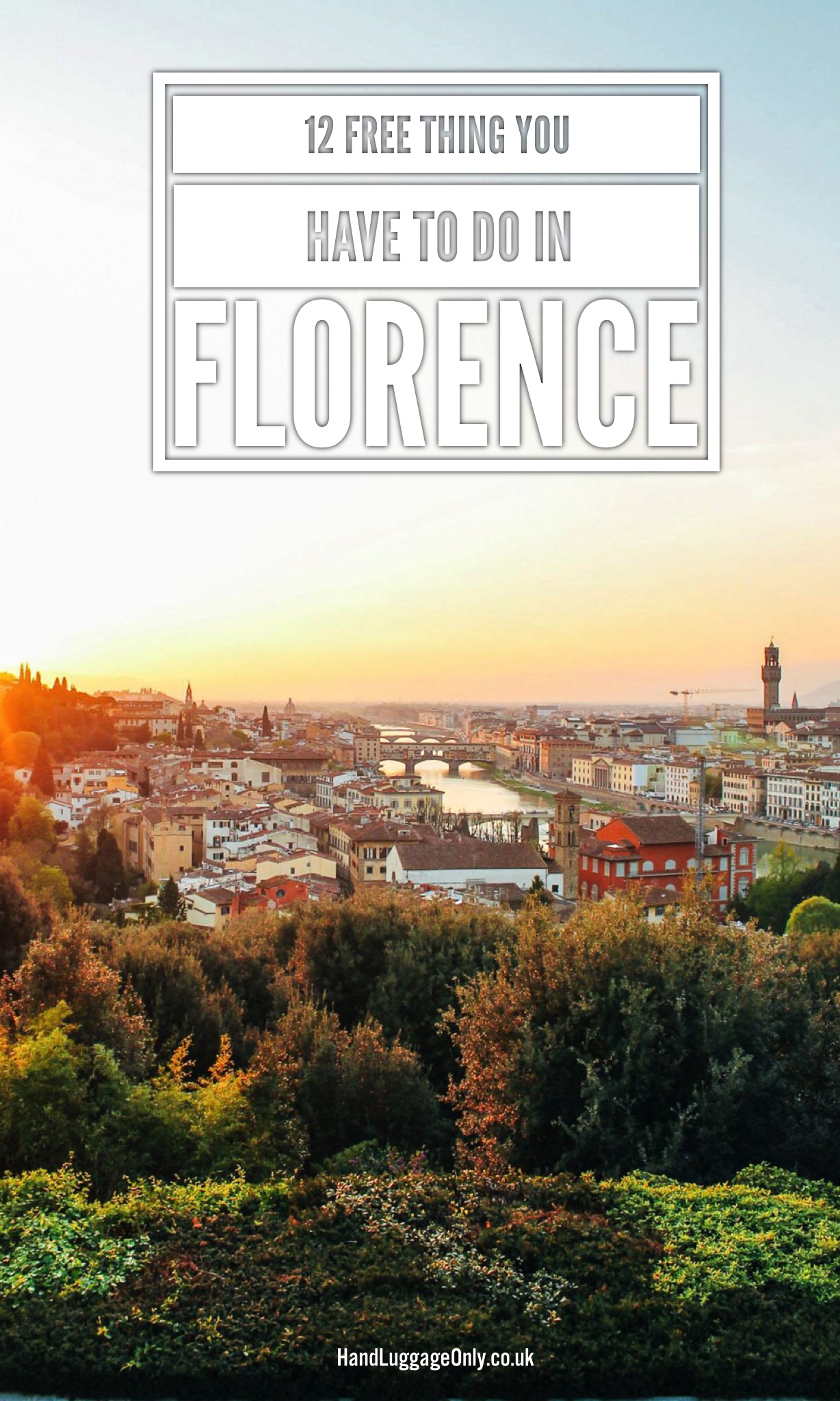 1.) Piazza del Duomo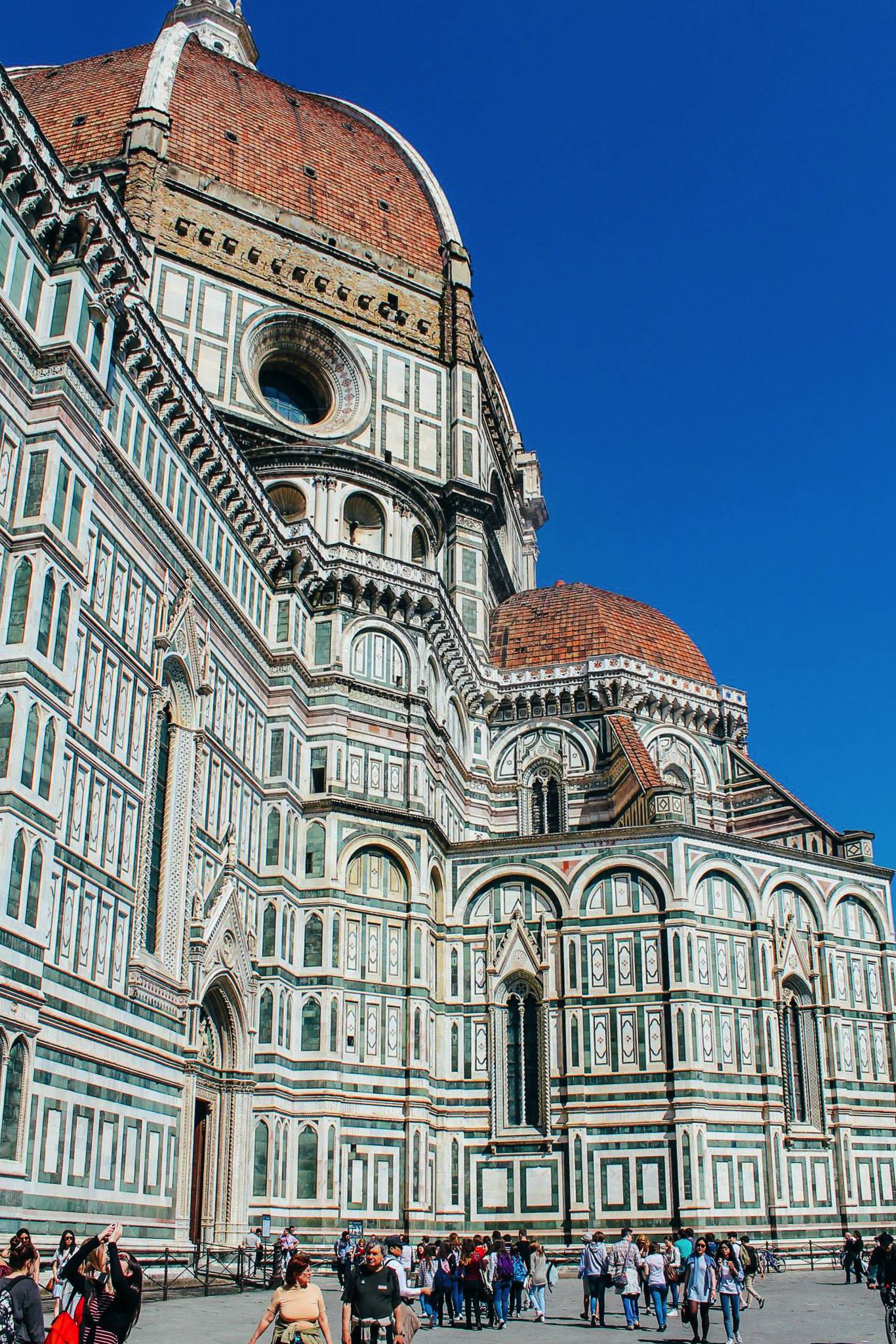 One of Florence's most famous sights is its cathedral which is free to enter. Once inside you will be treated to an array of statues as well as amazing marble work and intricately carved columns.
2.) Piazzale Michelangelo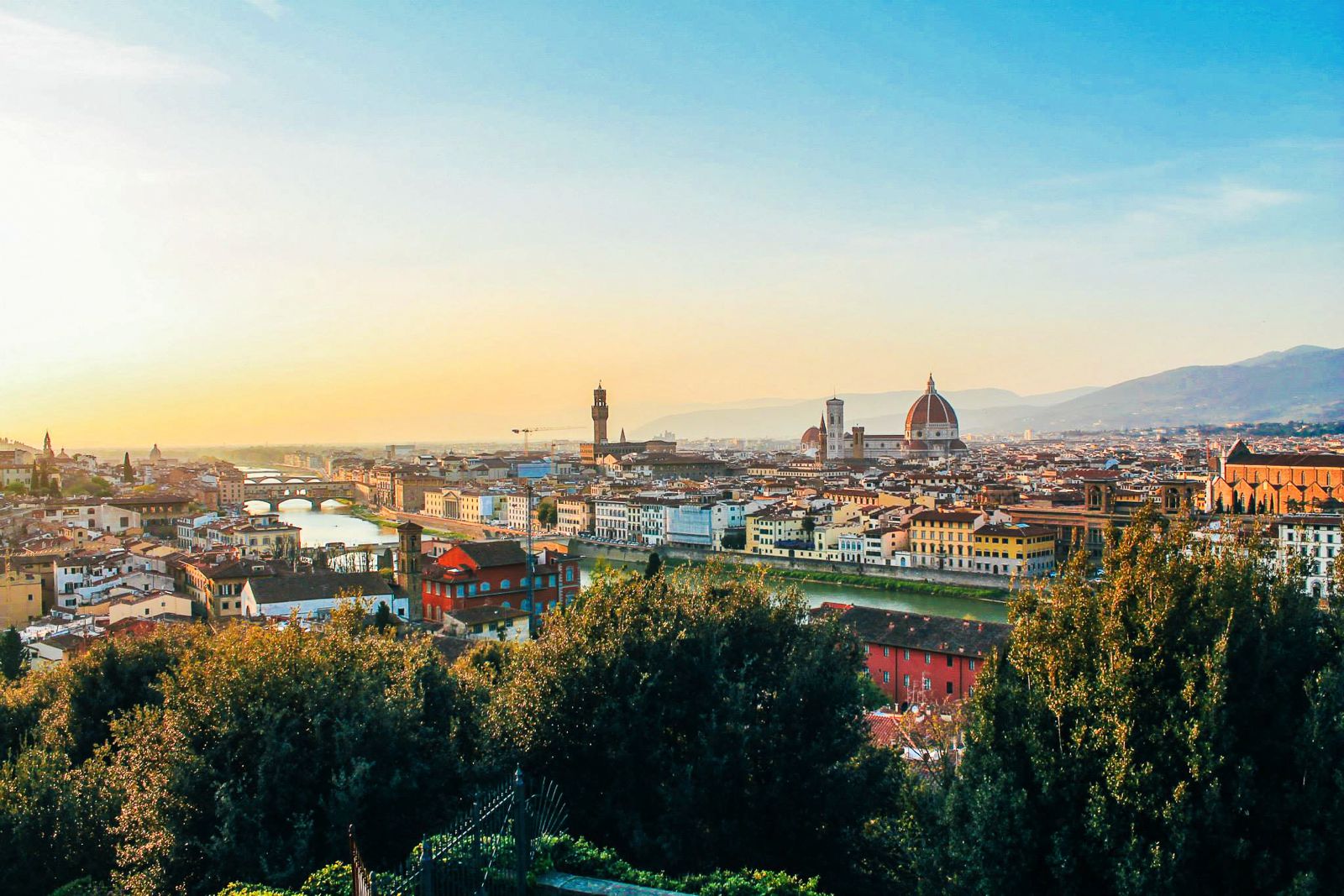 This is the place to come if you want to take in some of the best panoramic views of the city. Sitting on a hill, Piazzale Michelangelo lets you see as far as the delightful Arno River and beyond. Make sure to visit around sunset and see the city transform.
See more on how to get to Piazzale Michelangelo, in our post here.
3.) San Miniato al Monte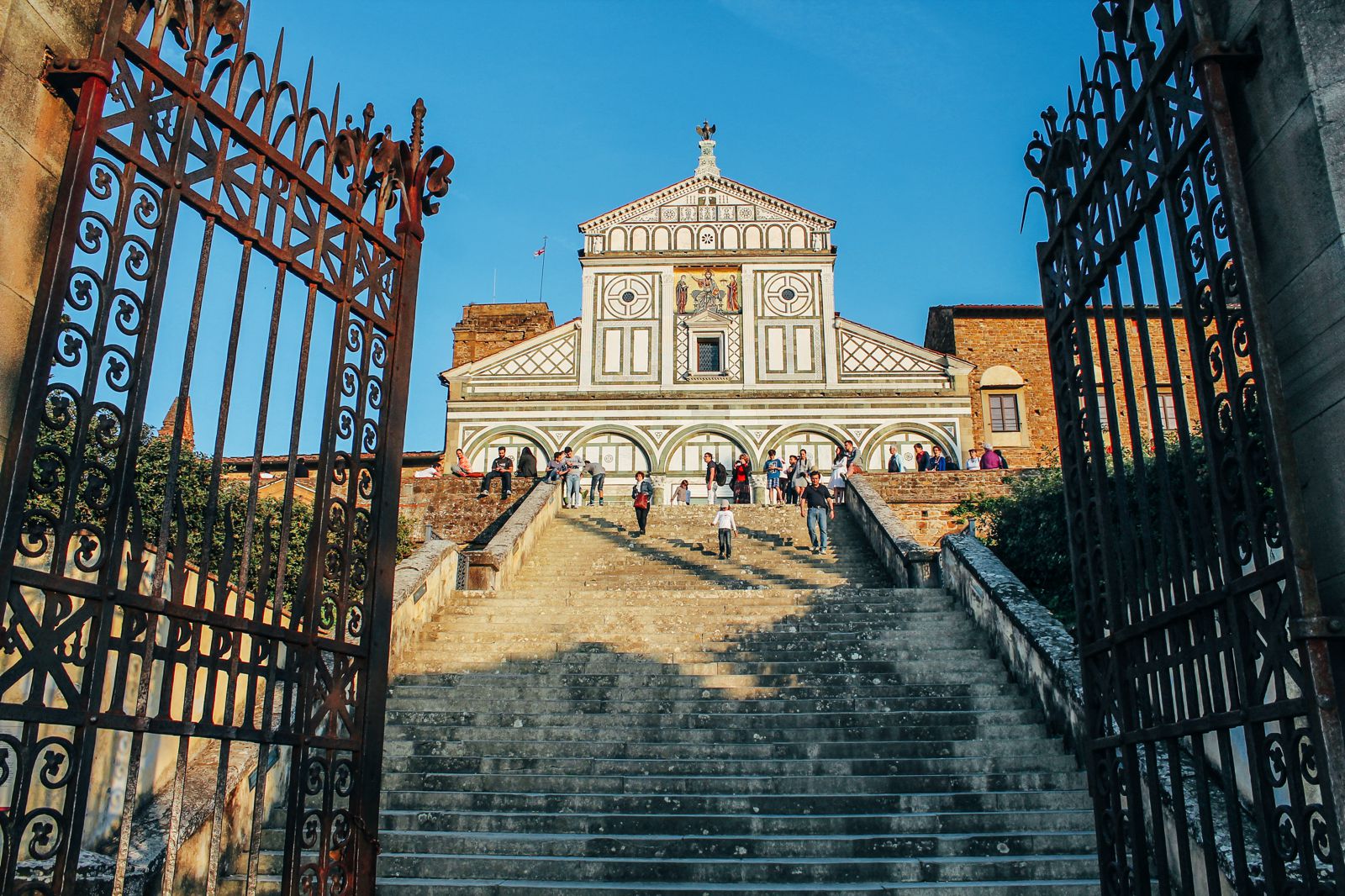 Dating from the 11th century, this gorgeous church is known for its colourful frescoes as well as its crypt if you are brave enough to venture into the depths.
4.) Piazza Della Signoria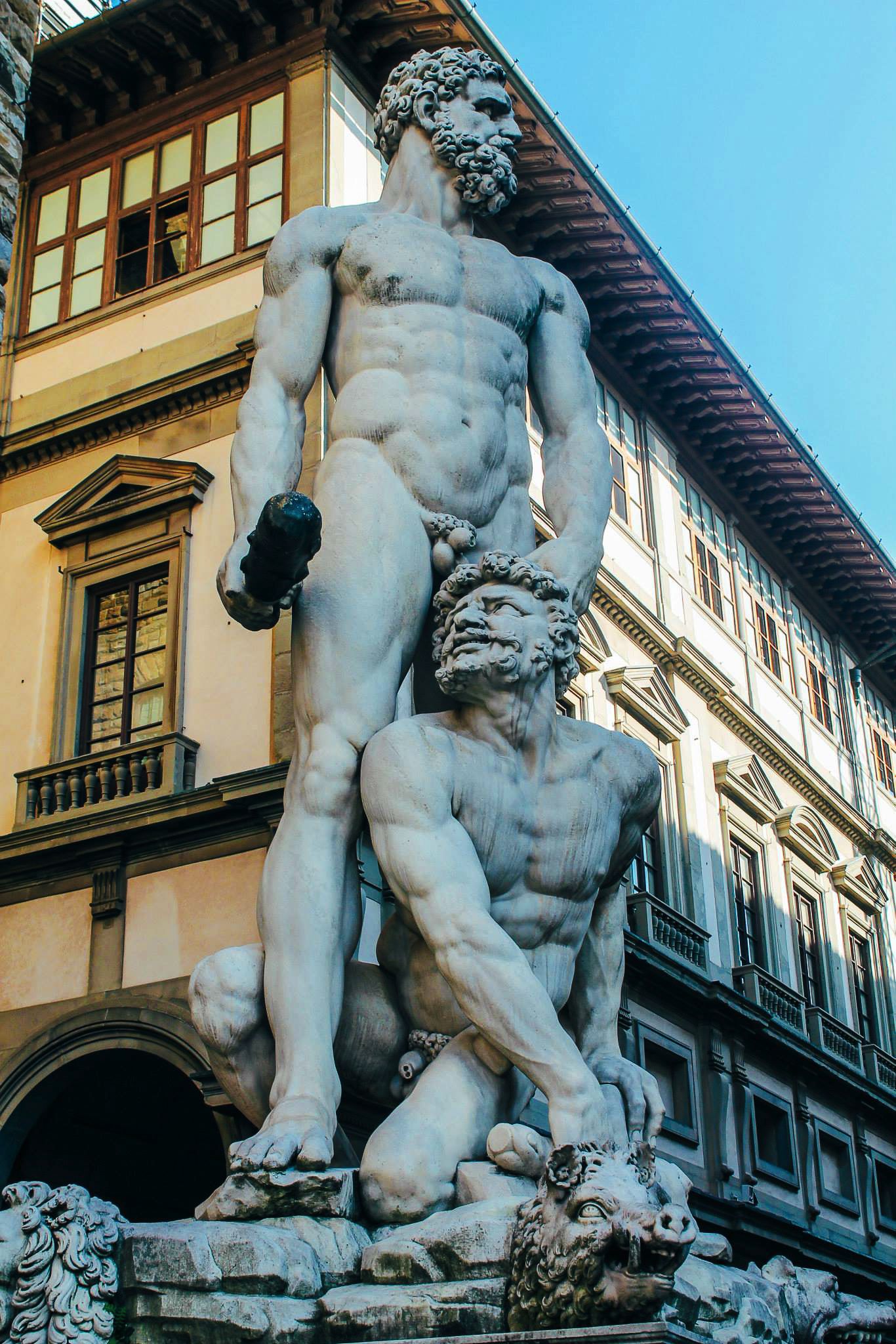 The most famous square in all of Florence, Piazza Della Signoria is also something of an outdoor art museum and the sculptures here are not to be missed.
5.) San Lorenzo Market
If you want to see some of the best of the local produce in Florence then make your way to San Lorenzo Market. Here you can stroll around and take in all the sights and smells of the city.
6.) Ponte Vecchio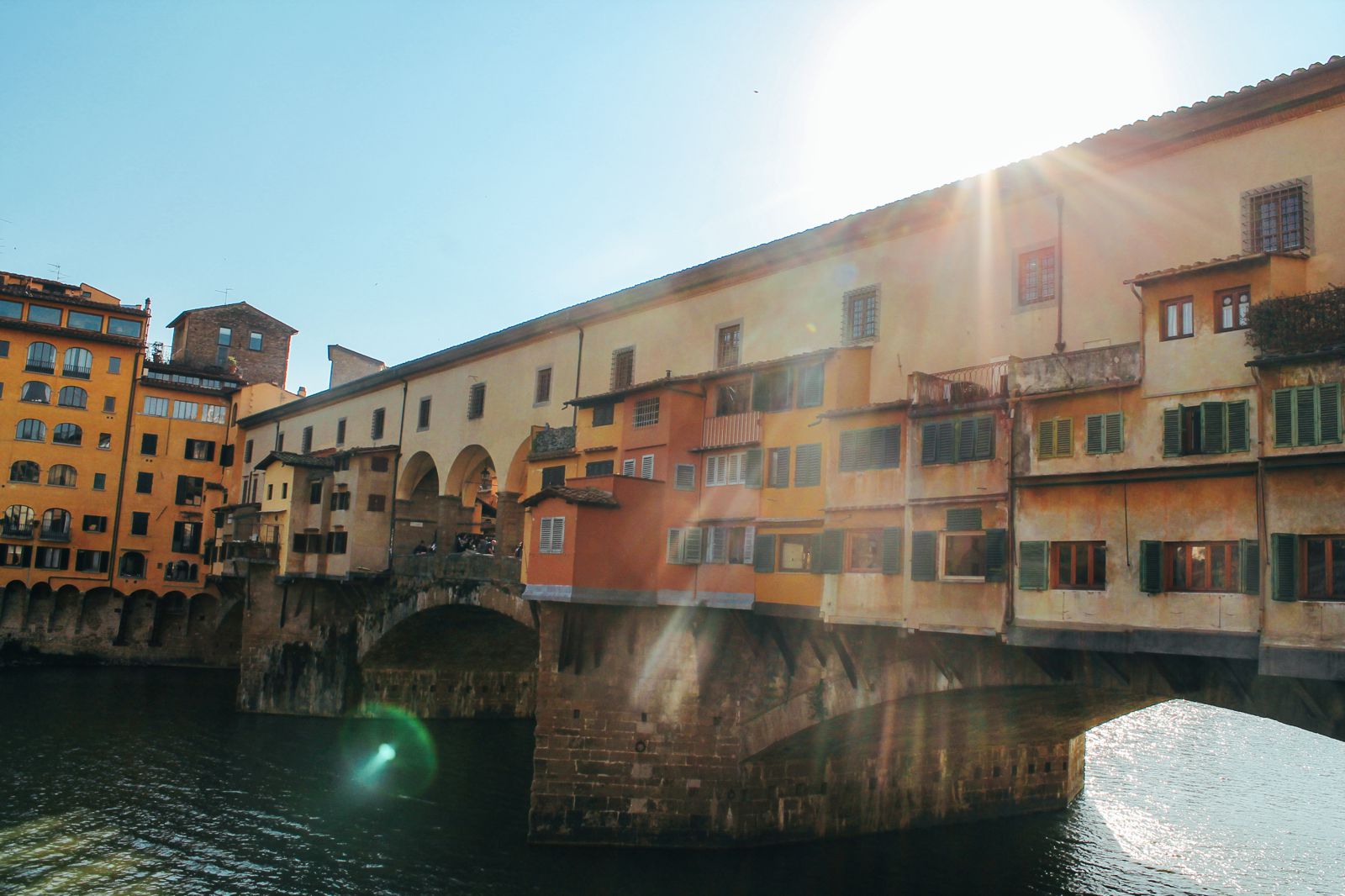 Built in the 12th century, Old Bridge offers stunning views over the Arno River. The bridge is also lined with shops so you can do some window shopping at the same time if you don't want to spend a dime.
7.) Piazza Santa Croce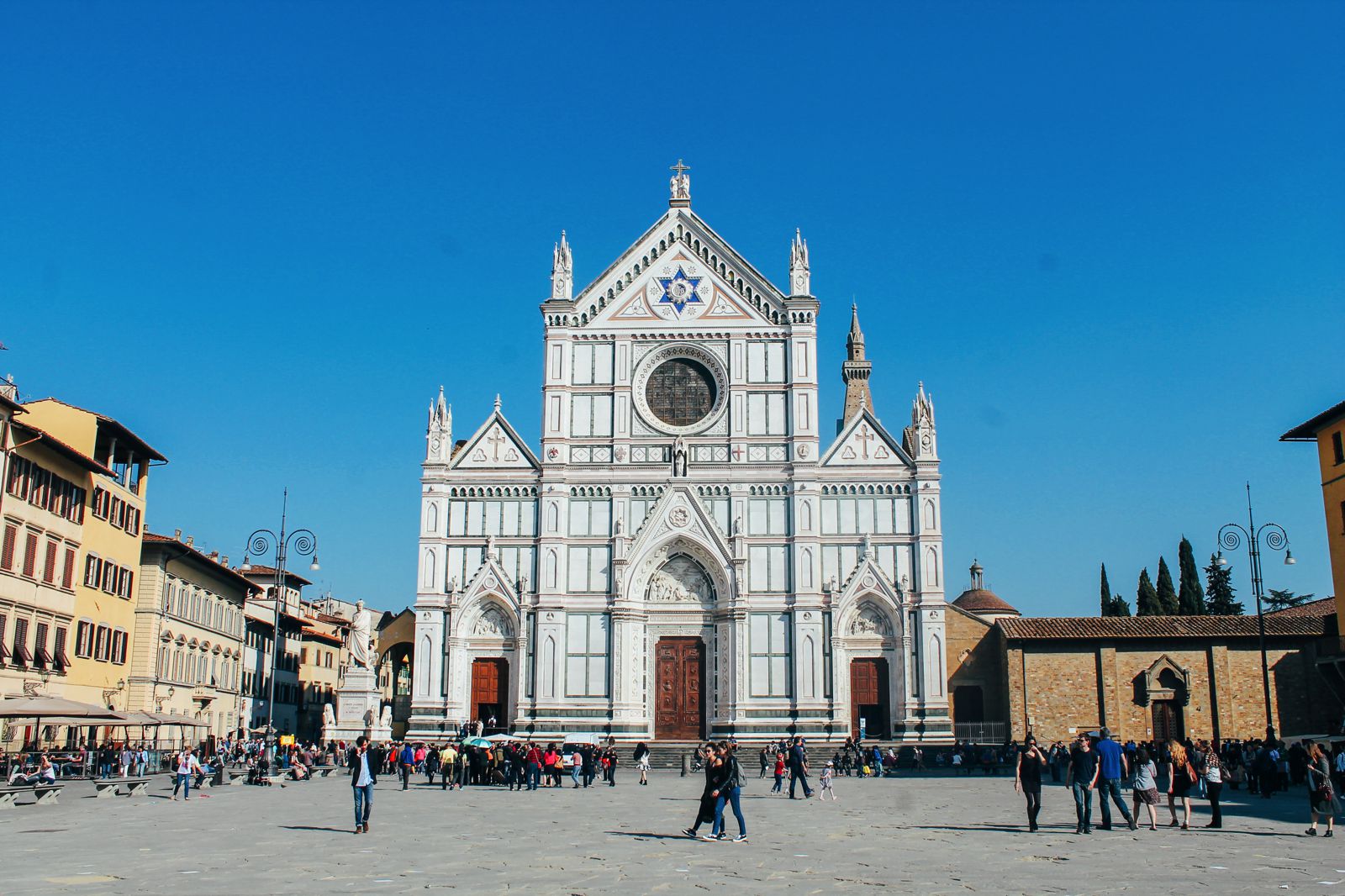 Located in the Santa Croce neighbourhood, the Santa Croce Square is a hive of local activity and you can also take in the views of the gorgeous basilica at the same time.
8.) The Fierucolina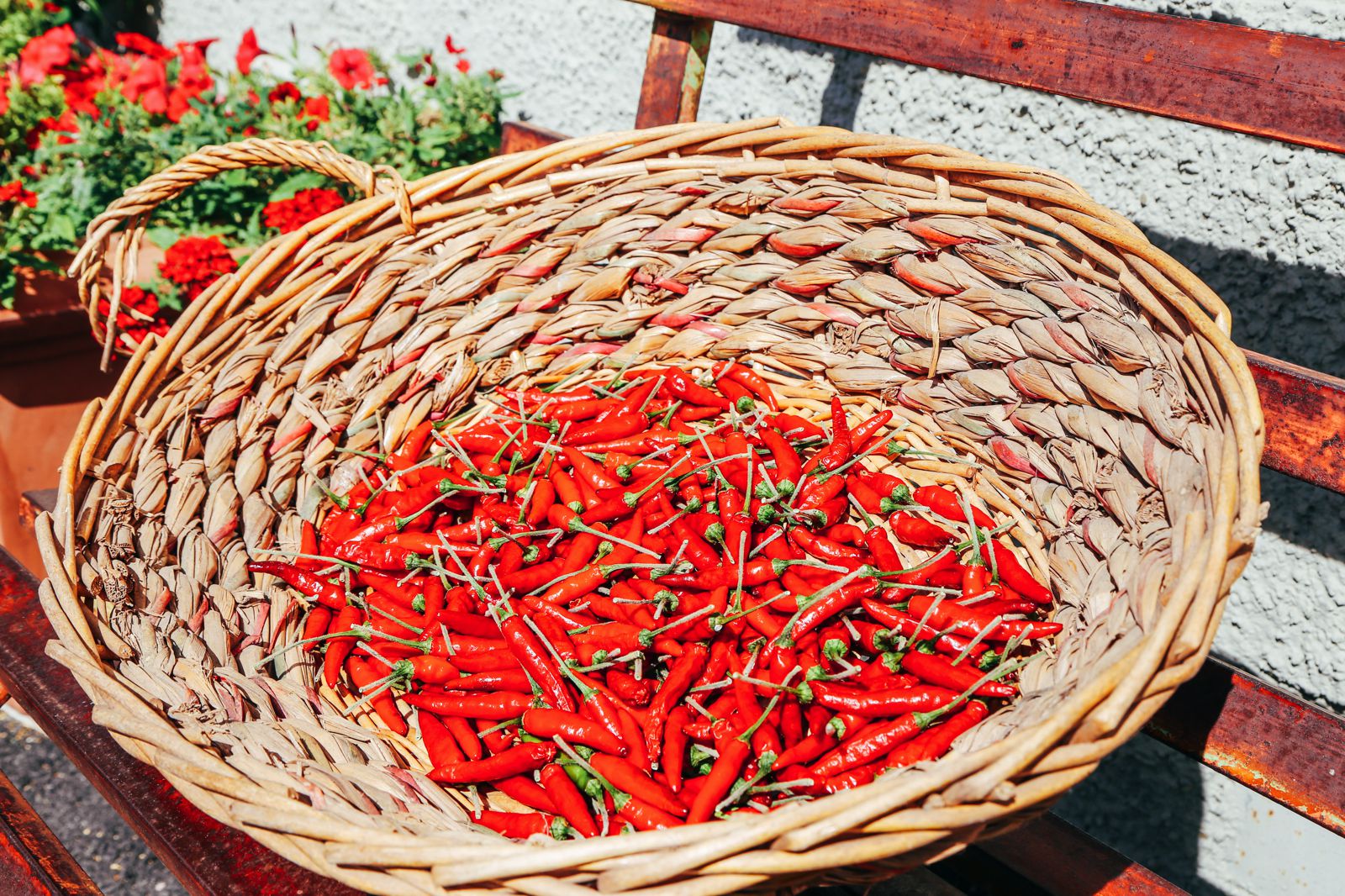 Come here if you want to check out the local organic produce in Florence at this colourful and lively market that operates out of Santo Spirito Square.
9.) Strozzi Palace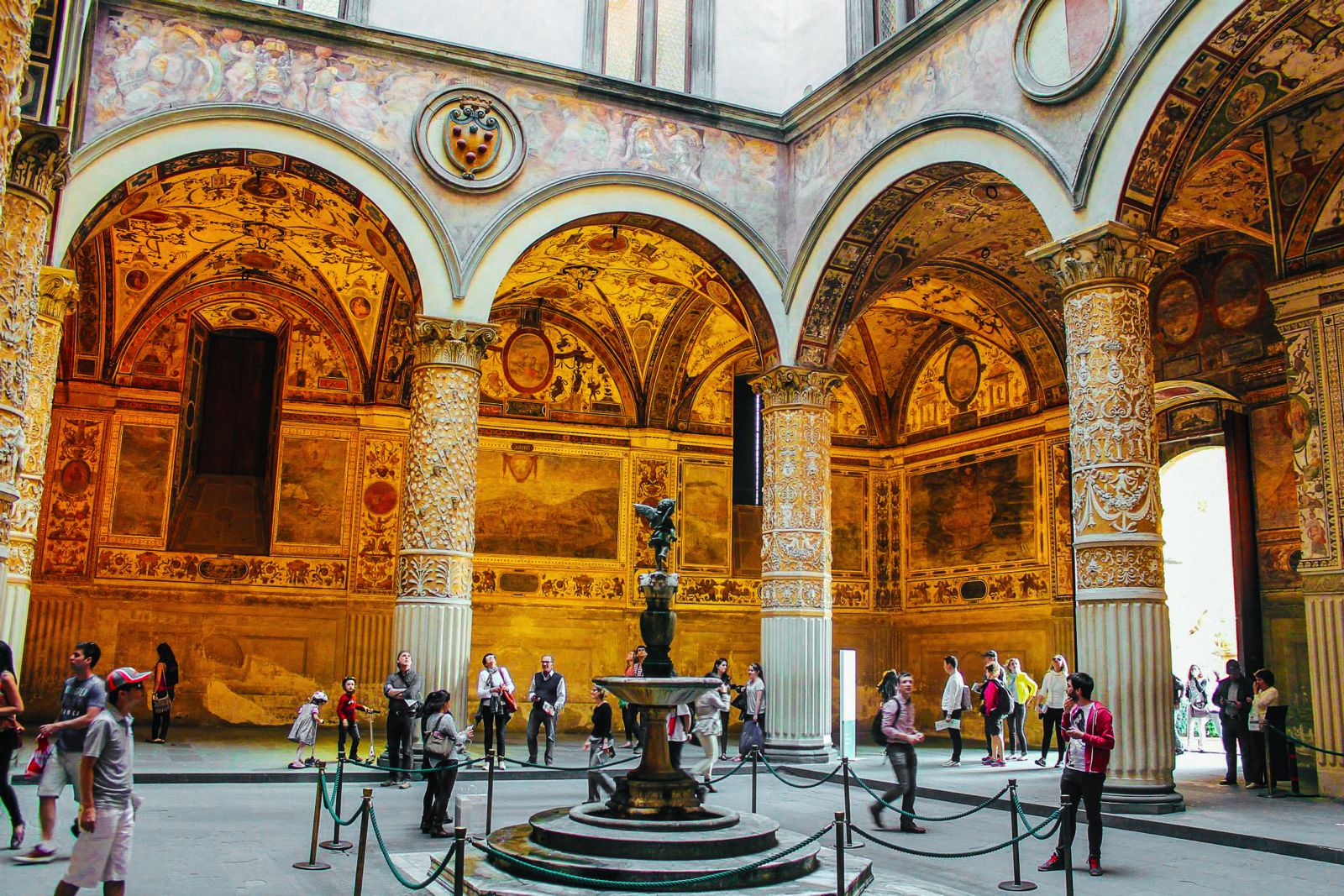 Strozzi Palace offers free entry to its Exhibition of Contemporary Art several nights a week. Check the local listings to see the latest dates.
10.) Garden of Cascine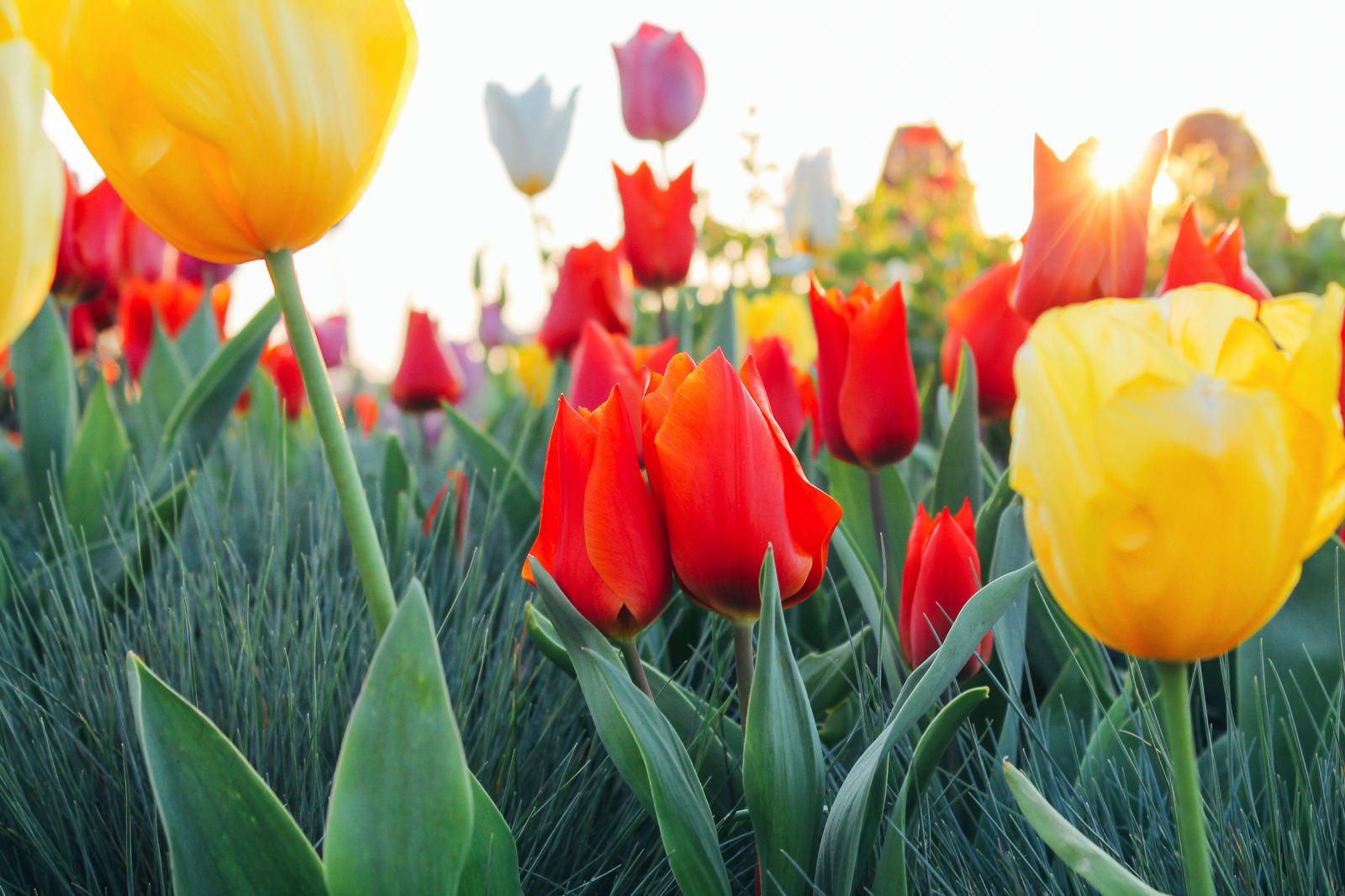 If you want to check out some of Florence's green spaces then head to the Garden of Cascine where entry is free and you can spend an afternoon strolling in the flower gardens.
11.) Mercato Delle Pulci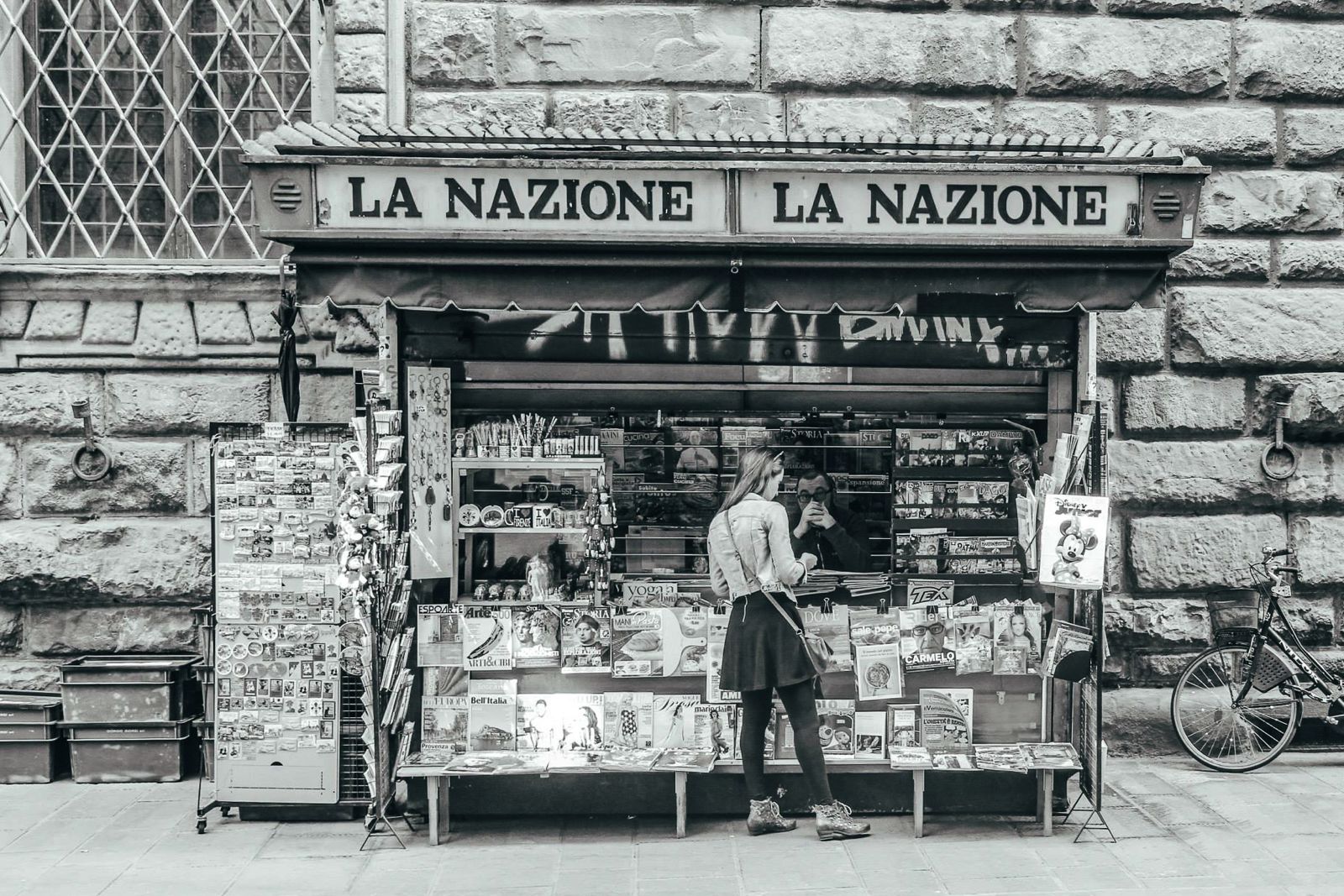 This well-loved flea market is free and you can spend a great afternoon browsing the wares here where you will find everything including antiques, furniture, and artwork.
12.) Mercato Nuovo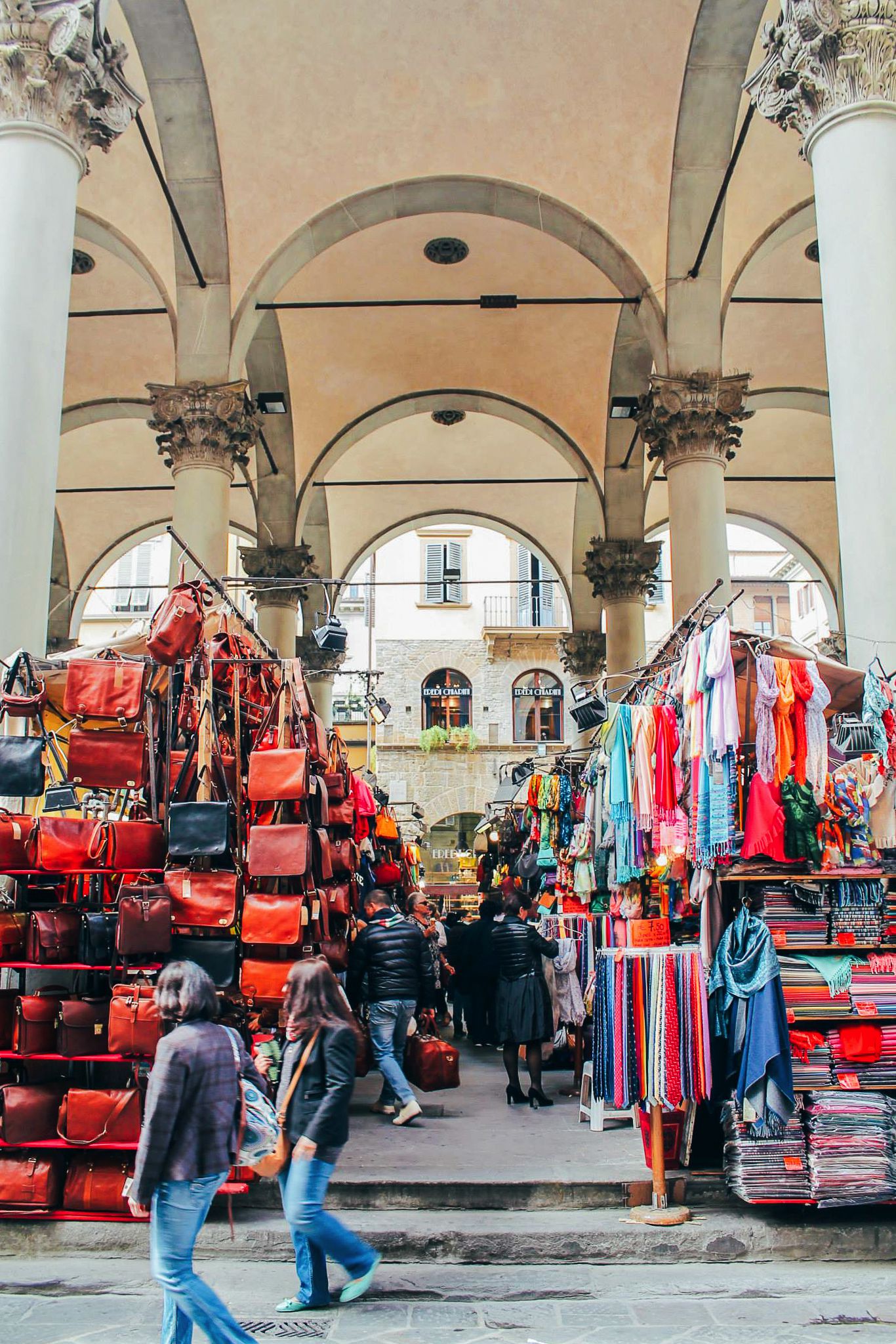 This market sells tourist souvenirs and is also known for the statue of the bull that stands there. Rub his snout if you want good luck and the chance to return to Florence one day.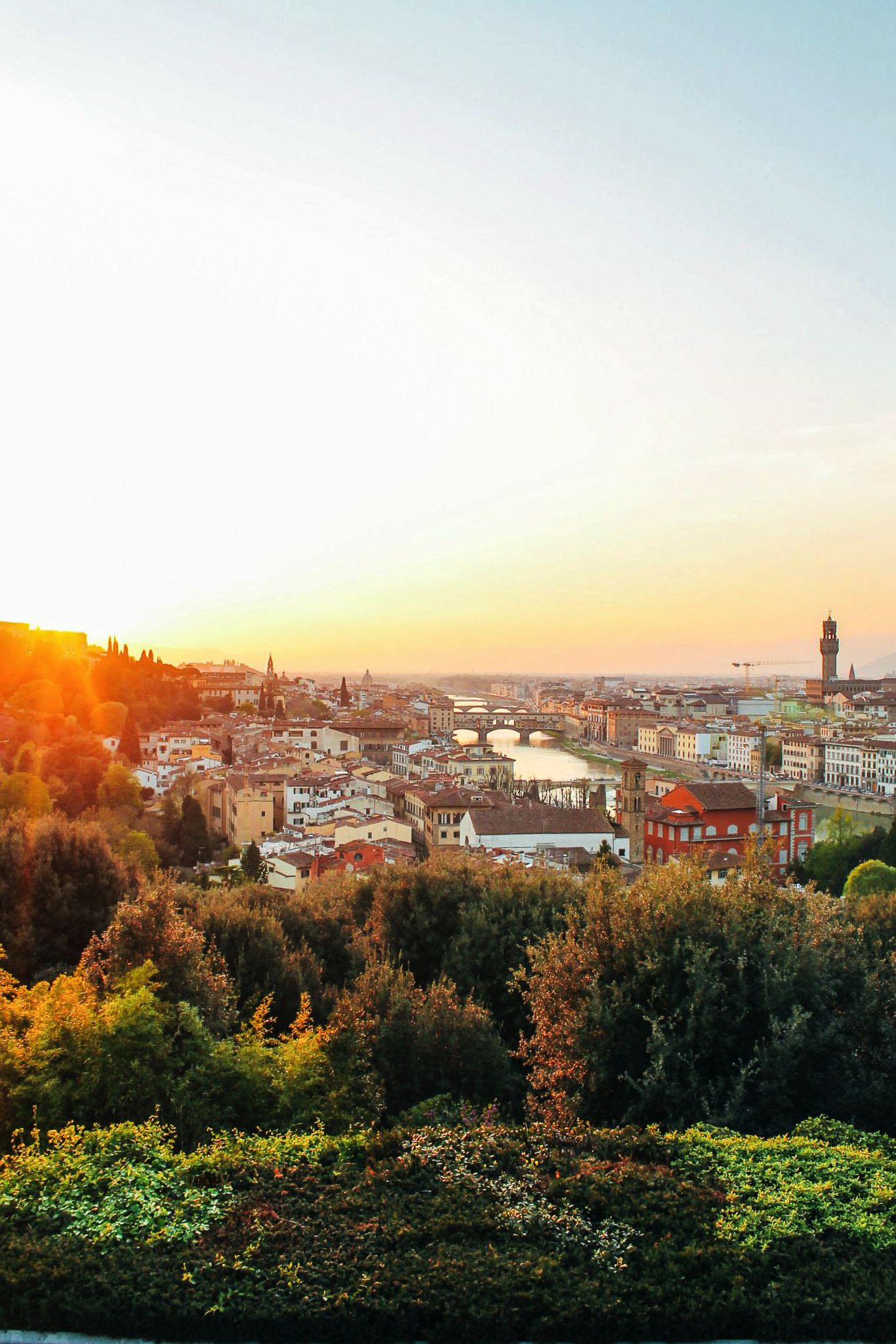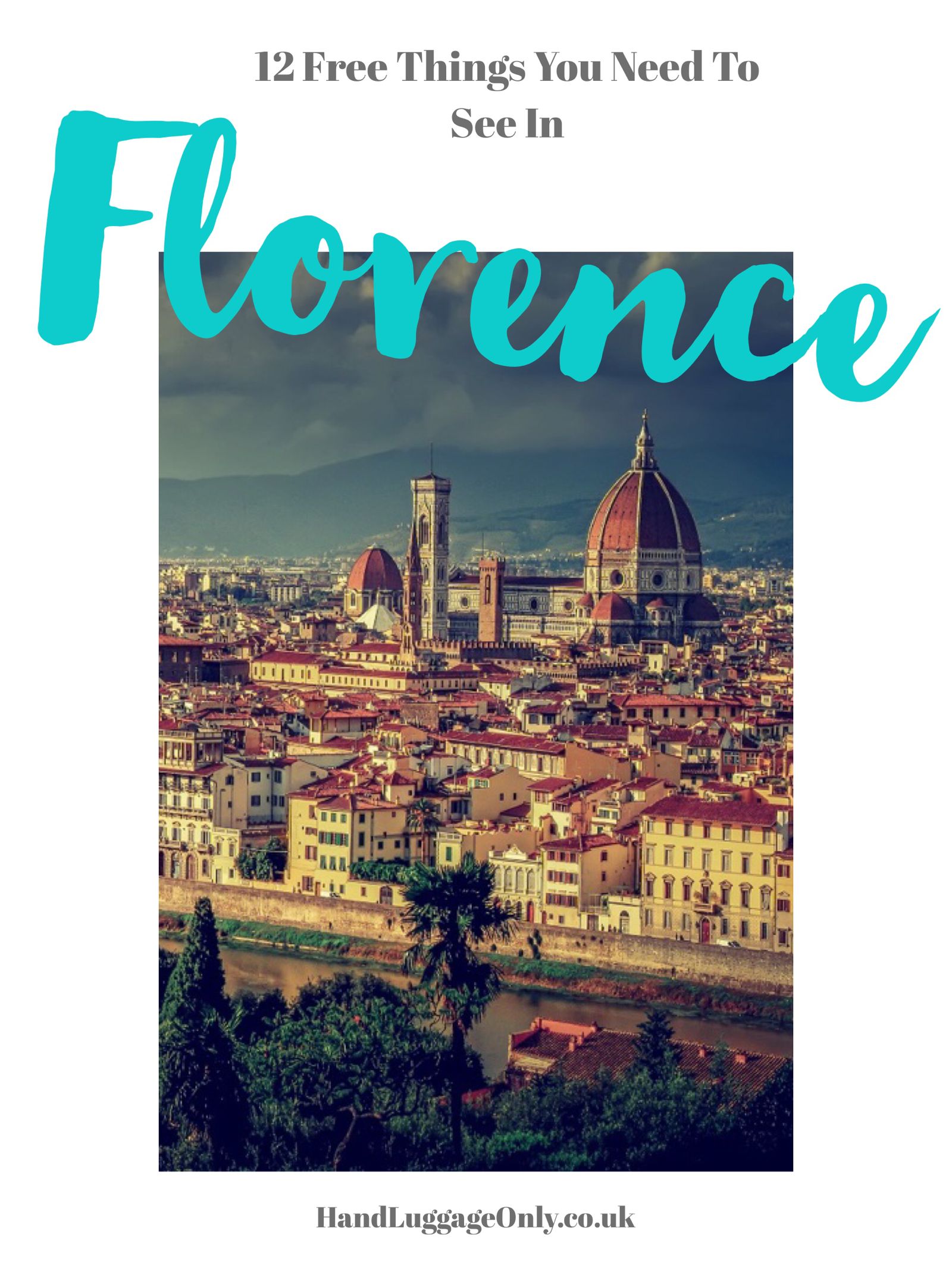 If you're planning a trip to Florence, make sure to check out the key places you've gotta explore in our post, here.
---
---