It will take you almost 19 years to visit all of London's licensed bars… a mind-boggling challenge if you're up for it? Just like any city, it can be tricky to weed out the hidden gems that are scattered across the big smoke that is London town.
From the quirky, hidden, pretty darn luxurious or just good old watering holes – London is one of the best cities to enjoy a tipple. Take a look at some of the very best bars to visit whilst you're in London.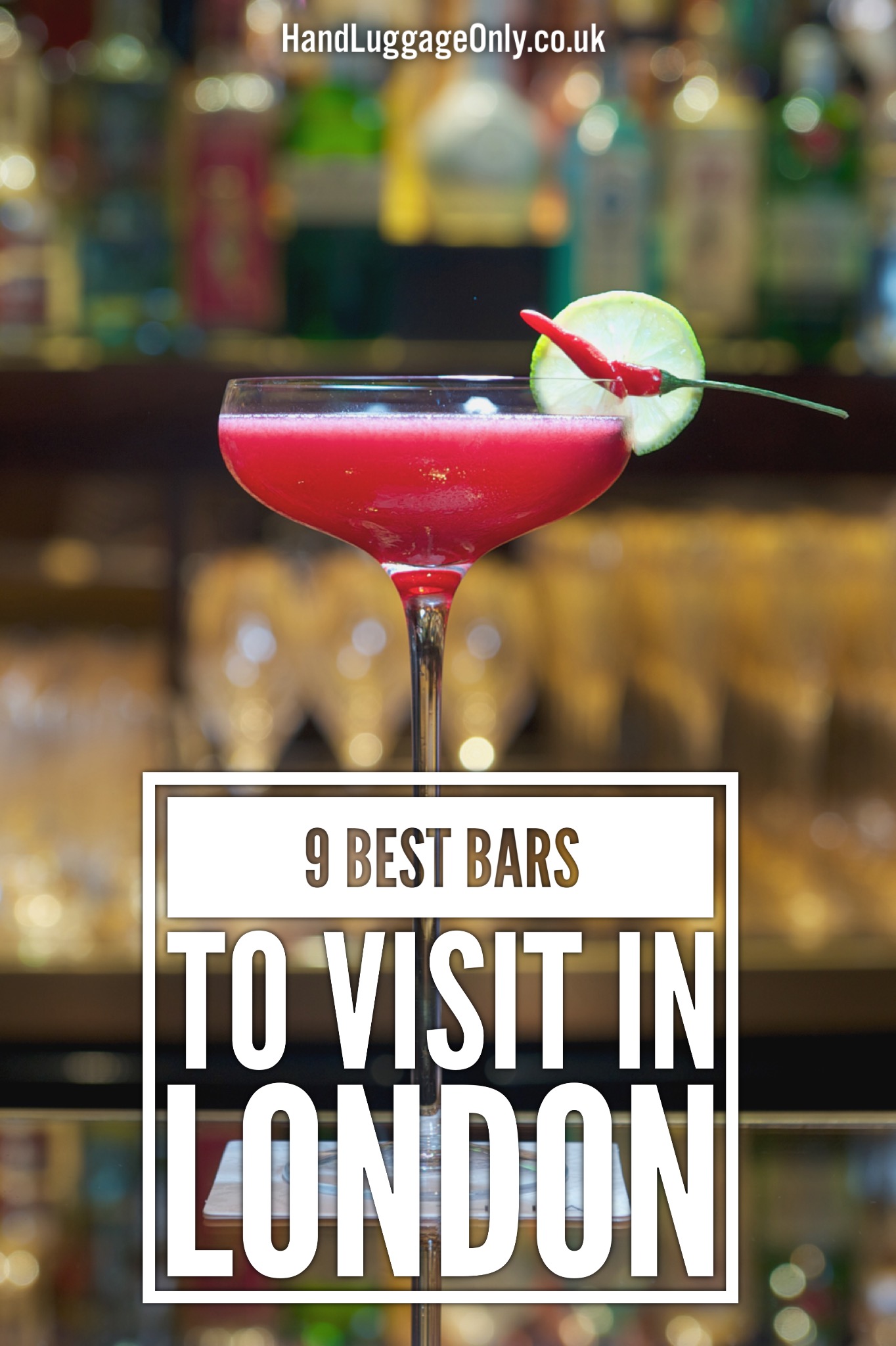 1.) The Toy Shop Bar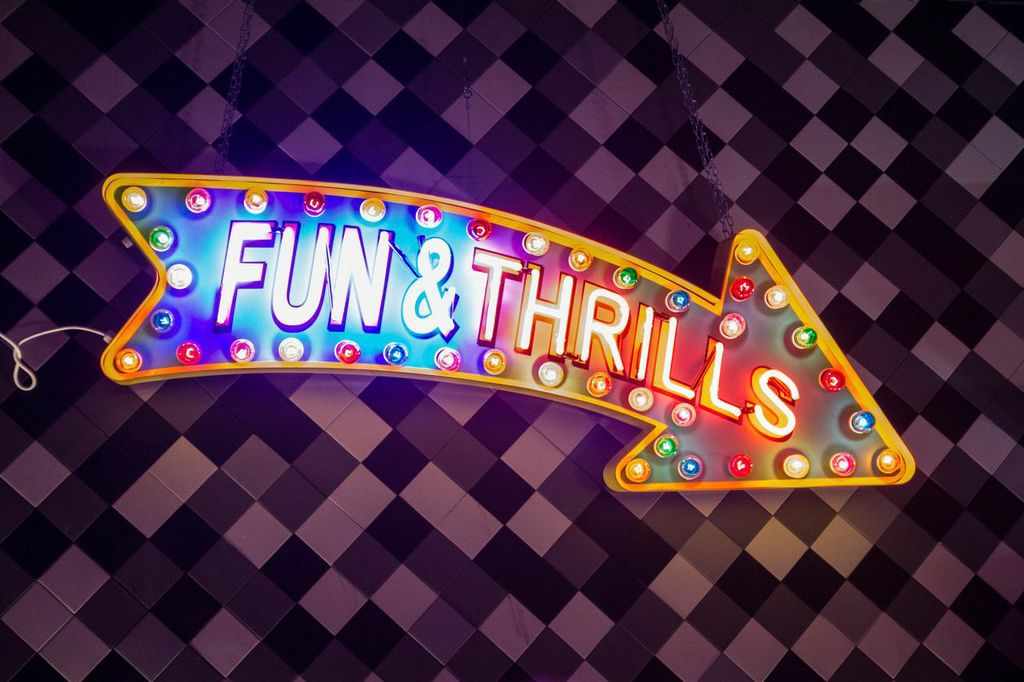 Perched in the heart of Putney is, arguably, one of London's coolest bars. This glossy bar has some of the quirkiest and fun cocktails that look and taste amazing. Make sure to try a Moopy's Milk Bottle cocktail with a dash of ginger and served in retro milk bottles or one of their infamous House Party cocktails. Yum.
Looking for a bar with a view? Check out these London haunts
2.) First Aid Box 2015
One of the coolest bars on Dulwich Road, The First Aid Box 2015 has an amazing array of 'prescribed' cocktails to help any ailment. The Penicillin 119 is a delicious cocktail mixed with fresh ginger and charred honey. On the weekends, the back room called, Blinder opens for some oysters and bespoke tipples.
Only in London for a short time? Check out our 6, 24 and 48-hour layover guides
3.) Flight Club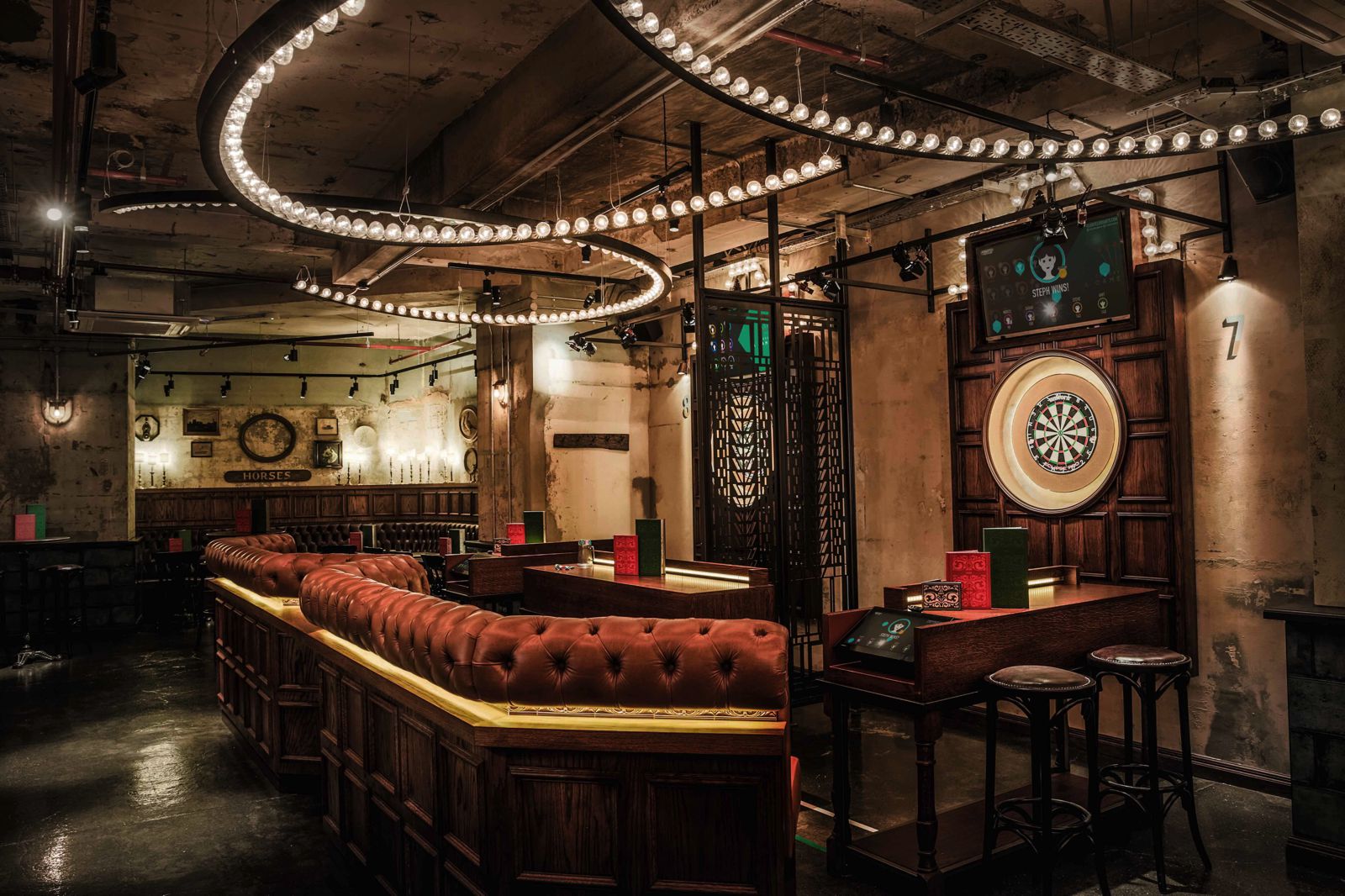 This darts bar is not your average smoke-filled, pint drinking establishment. Think sweet cocktails, roaring music and a cool, Shoreditch vibe.
Going out in Shoreditch? Make sure to visit these other amazing bars, too
4.) The Victorian Bath House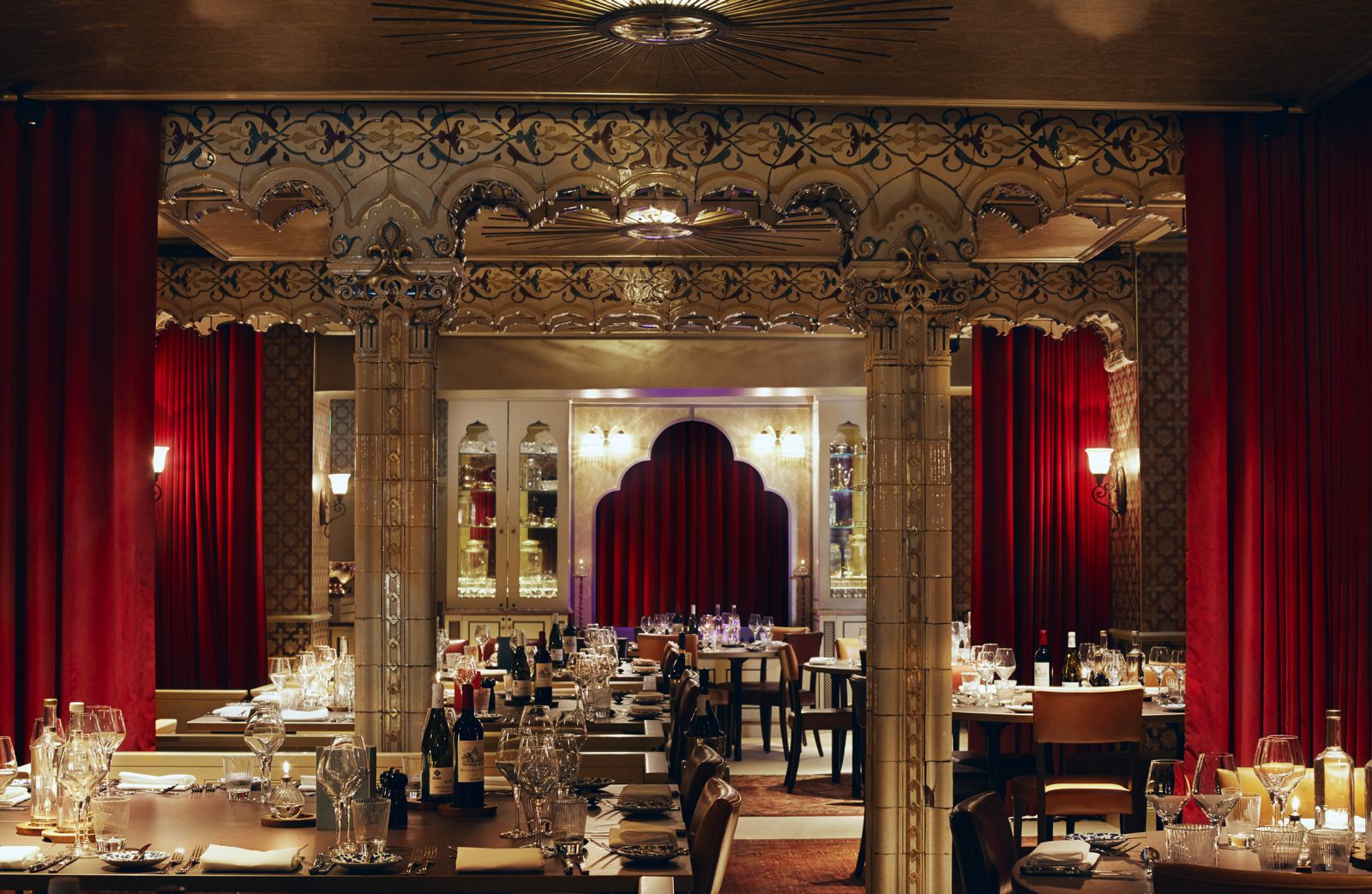 A unique bar in Central London, the Victorian Bath House is an unassuming vault of a bar from the outside that can be easily overlooked. Inside, expect opulent victorian design, plum gin and rhubarb flips. You'll need to make a reservation to drink here, so make sure to book in advance.
Looking for London's best independent coffee shops? check out these gems
5.) The Vault at Milroy's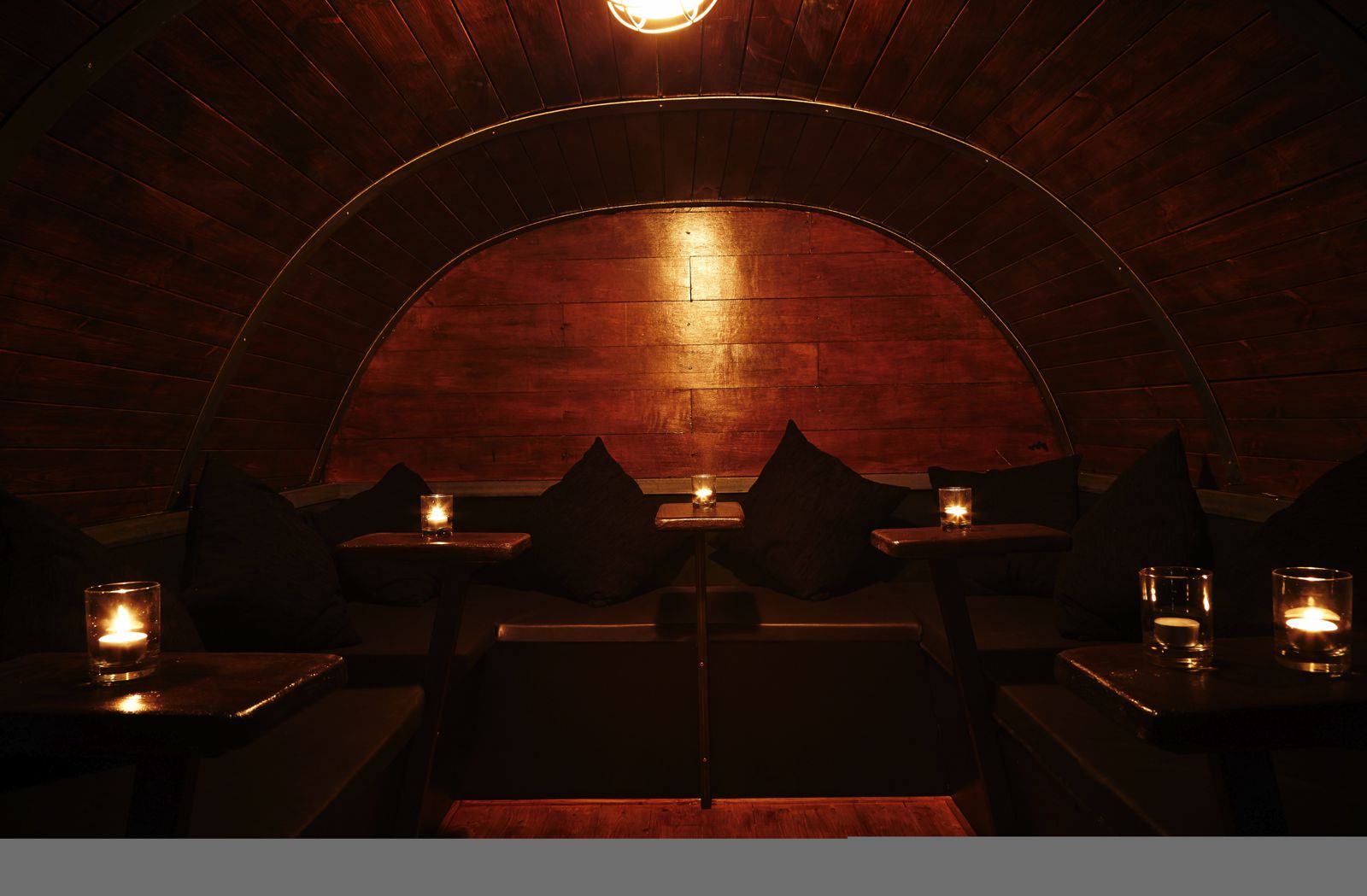 The hidden vault behind the bookcase is an epic watering hole in the centre of Soho and easily missed. Walk through the bookcase itself and enter the little cavern that is Vault for some moreish cocktails like a Porter House Punch or a Coconut Butter Old Fashioned.
Take a look at this map of something to do at every tube stop in London
6.) Gordon's Wine Bar
Most people don't know that Gordon's is London's oldest wine bar (dating back to the 1800's). Still owned by the same family, it is an incredible and atmospheric little bar to enjoy some of the best wines in London. Try a few different wines and partner them with a choice of cheeses that compliment the wine and the year.
Is this your first time to London? Check out these essential tips before you arrive
7.) Barrio Brazilian Cocktail Bar
This Brazilian-inspired cocktail bar is one lovely little haunt where they have their very own 'amigo hour' (rather than an obligatory happy hour) to taste a range of the delicious cocktails. Think pumping music, sweet cocktails and a part atmosphere. Make sure to try a hood rat cocktail, too.
Looking for amazing food market? Take a look at some of London's best, right here
8.) The Pink Chihuahua, El Camion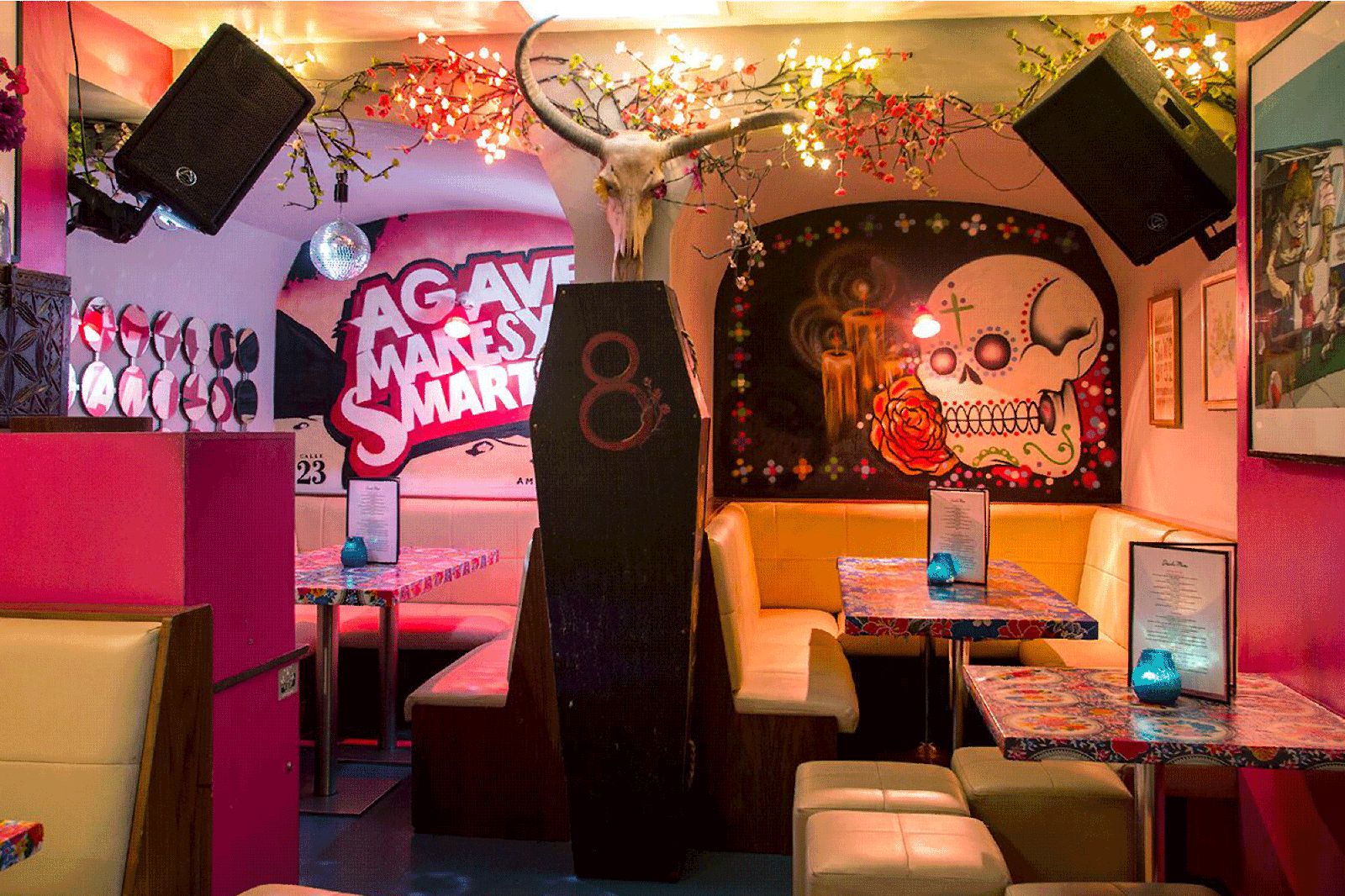 With one of the most extensive tequila menus in all of London, The Pink Chihuahua is a perfect place to brush up your tequila tasting skills! Make sure to try a Batangas, or a Paloma cocktail made from Olmeca Altos tequila.
14 of the best places with views of London
9.) Ladies & Gentleman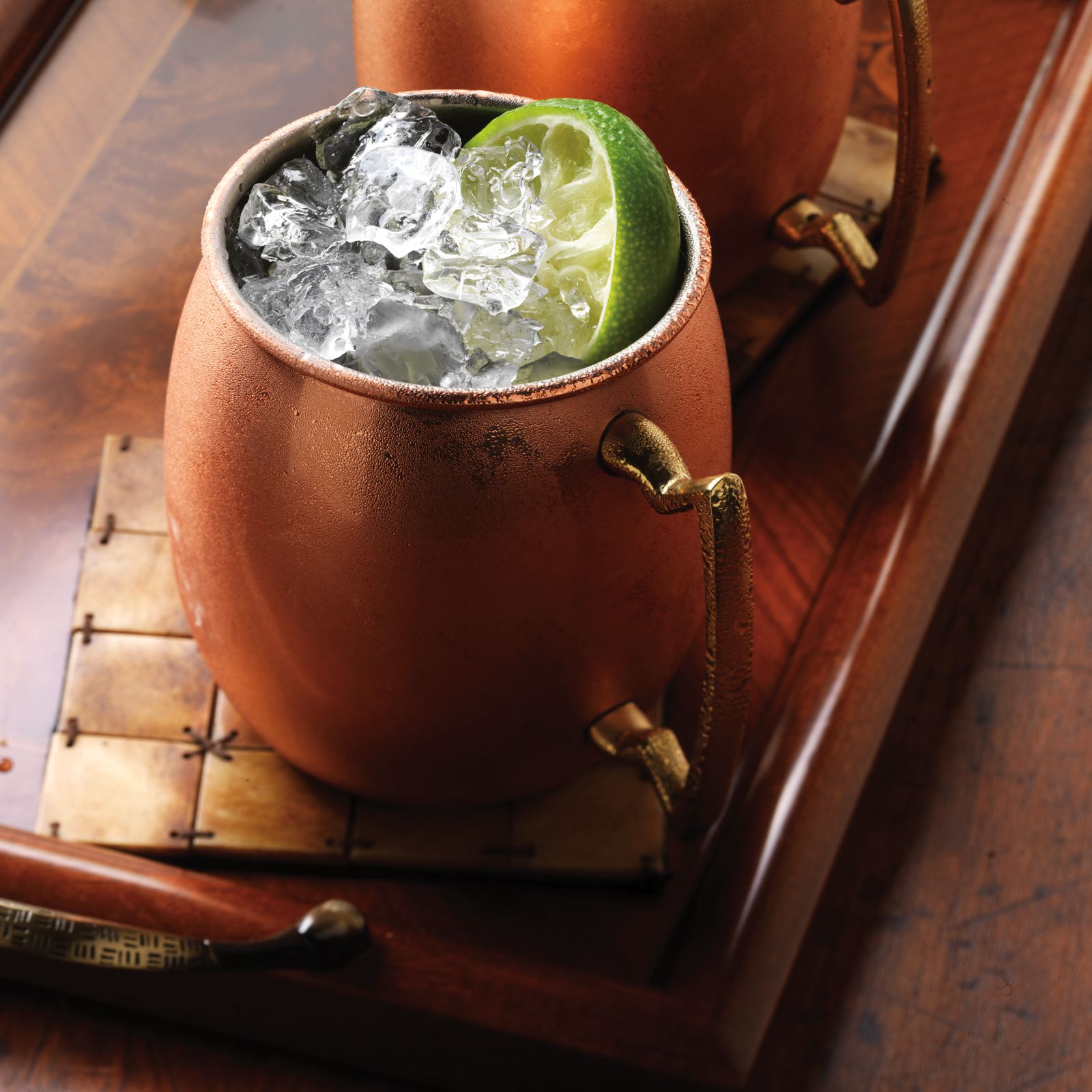 Housed in and old victorian public loo, Ladies & Gentleman is an amazing little watering hole that serves cocktails with locally sourced produce and Kentish Town honey.  It's a really delicious place!
Read more on 15 secret spots you need to explore in London, right here 
---
---