It's so easy to be impressed by waterfalls! The very nature of what they are means that they're landmarks in themselves; and in a lot of cases, reasons to visit a place in themselves. It's a funny thing really when you really think about it – it is just water running down a mountain (or hill) but that's the thing about nature, a lot of the times, the biggest pleasure comes from the simplest things.
Okay, enough rambling from me 😁, if you're as game for looking for amazing waterfalls around the world as we are, here are 10 places you need to be headed!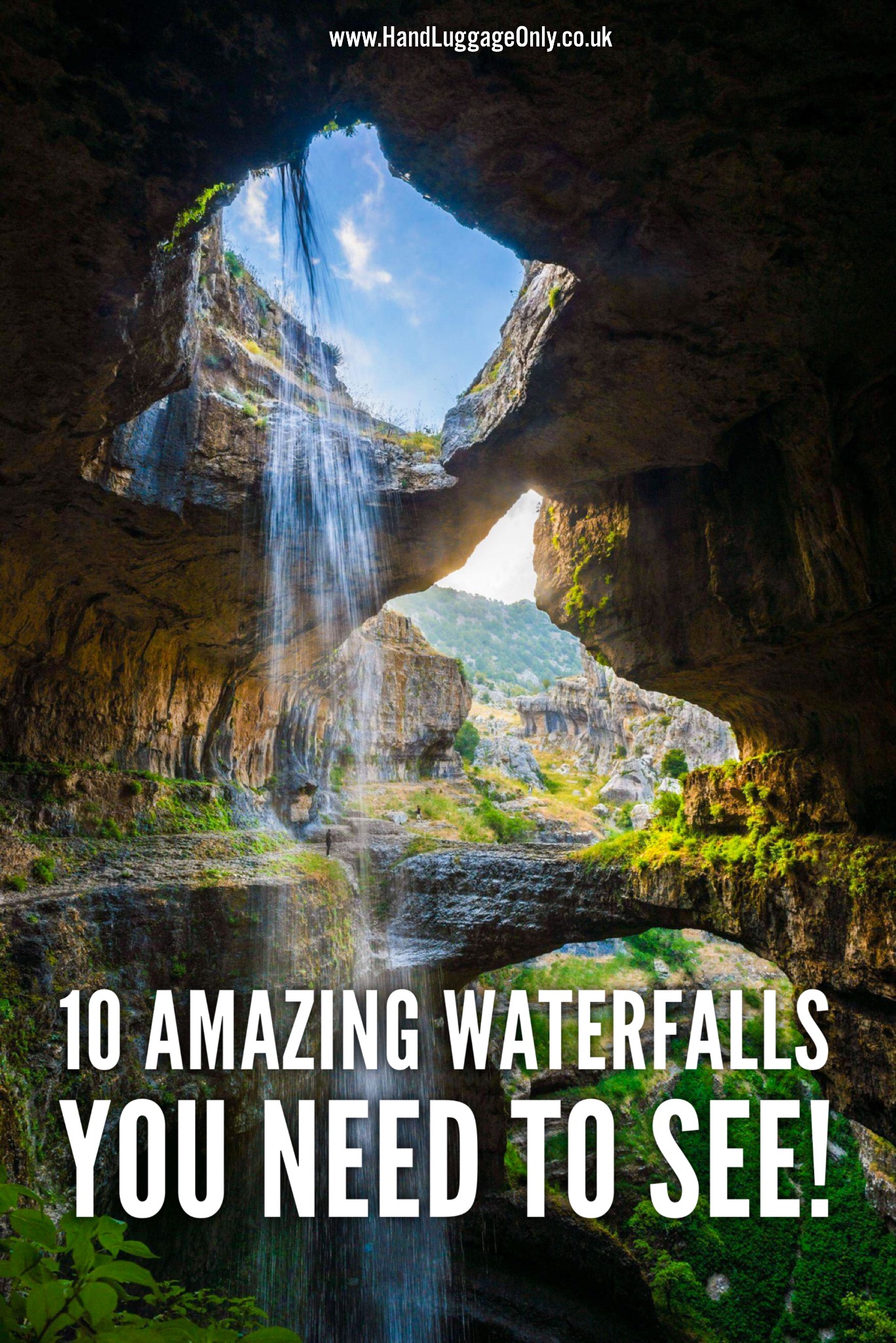 1.) Victoria Falls, Zambia/ Zimbabwe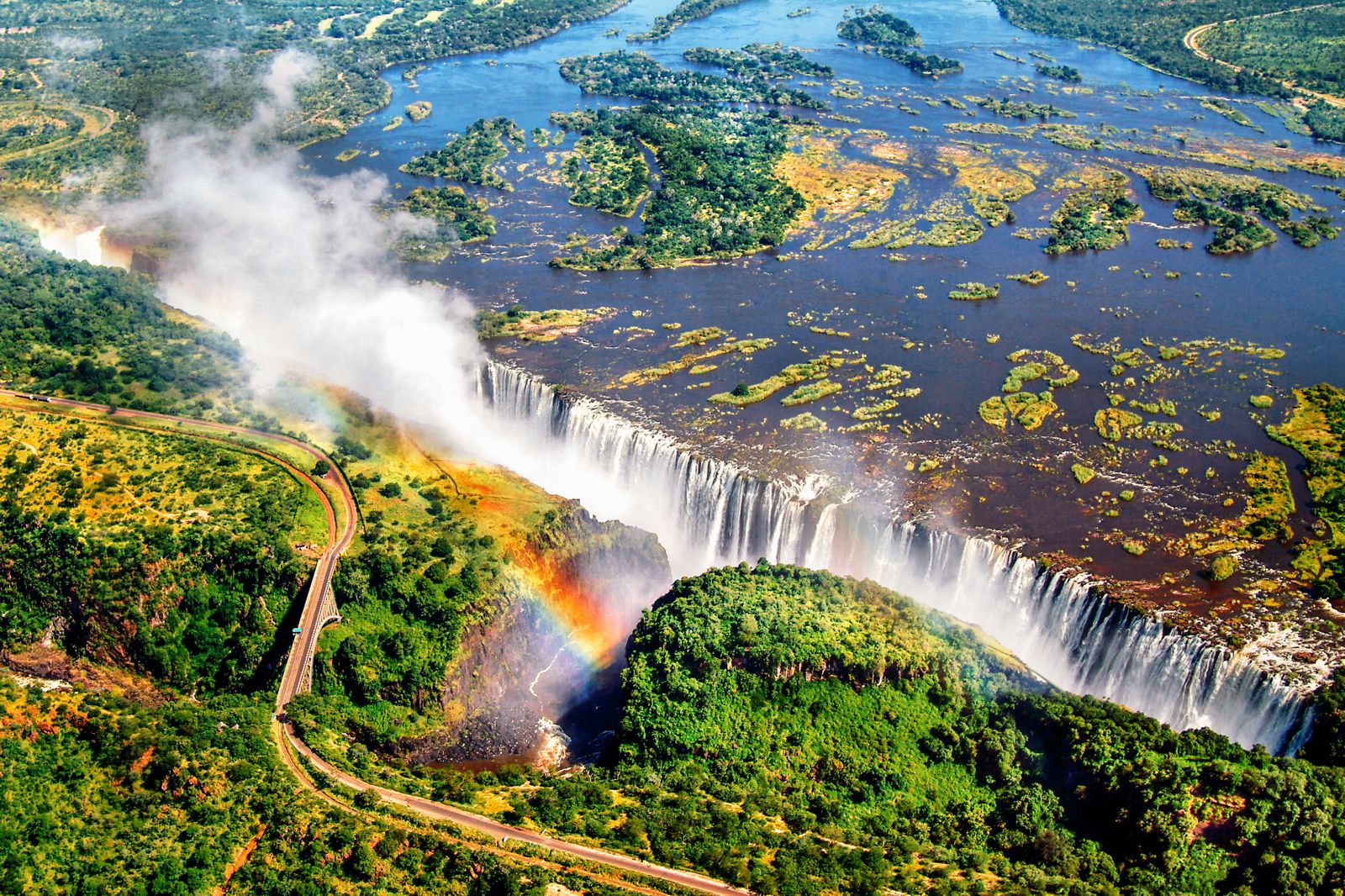 If you're looking for impressive waterfalls, you've gotta start with one of the biggest waterfalls in the world. With a width of 1.7km and at 108m high, the sheer size of Victoria Falls is something you really need to see to comprehend.
Victoria falls is one of the seven natural wonders of the world, and one of the most famous UNESCO World Heritage sights to see in Africa. Get ready to be left speechless (and soaking wet from the mist).
2.) Plitvice Waterfalls, Croatia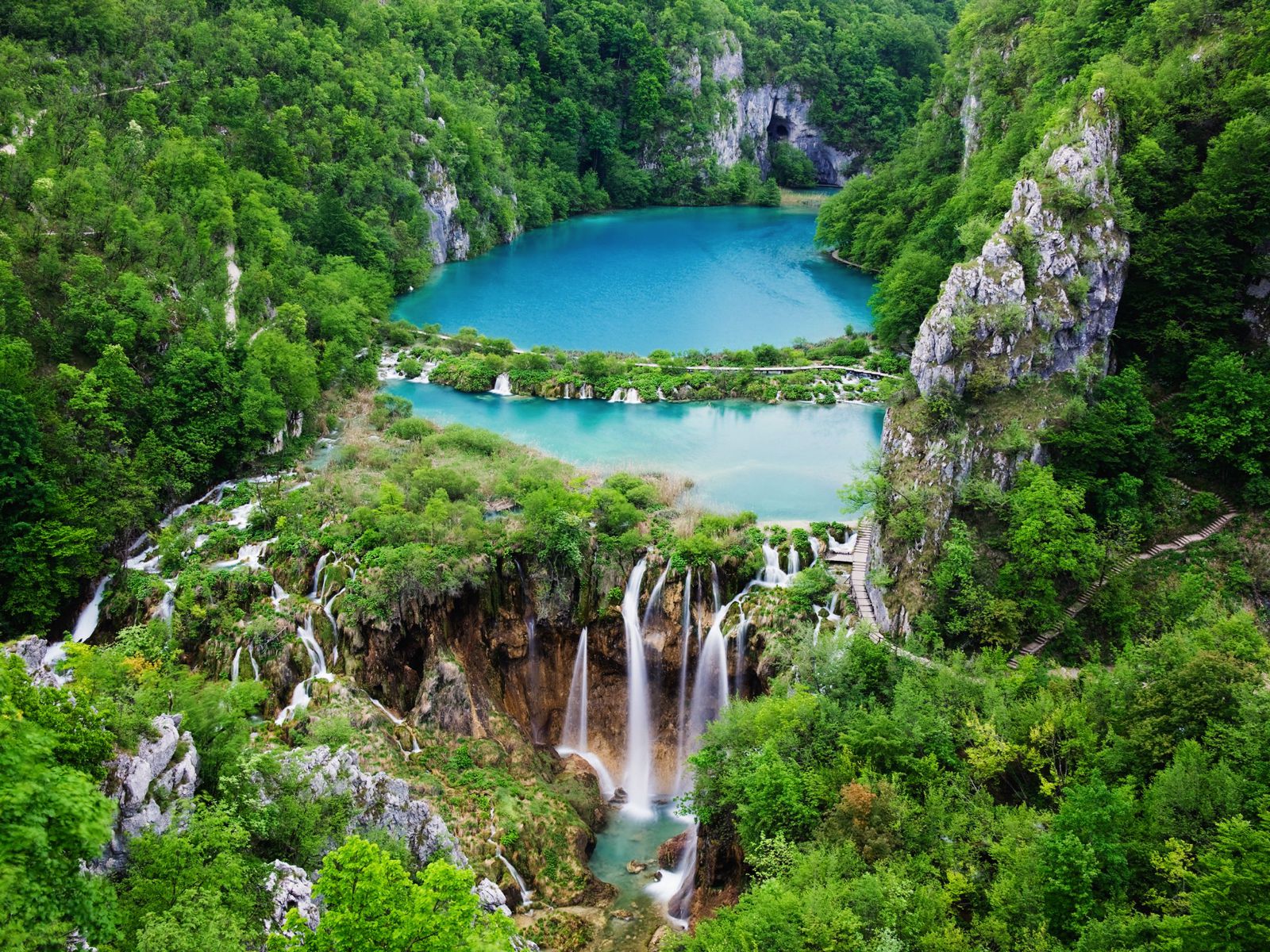 Thanks to instagram (and, of course, Pinterest) Plitvice waterfalls went from being a place a lot of people hadn't heard of to being one of the most sought after sights to see in Croatia! And rightfully so too,  rather than being one big waterfall, Plitvice is made up of far too many waterfalls to count – all to impressive effect, of course.
Exploring the colourful lakes and the surrounding area, and following the boardwalks through the waterfalls themselves is one amazing experience no traveller worth their salt will forget in a hurry. 😁
3.) Yosemite Falls, California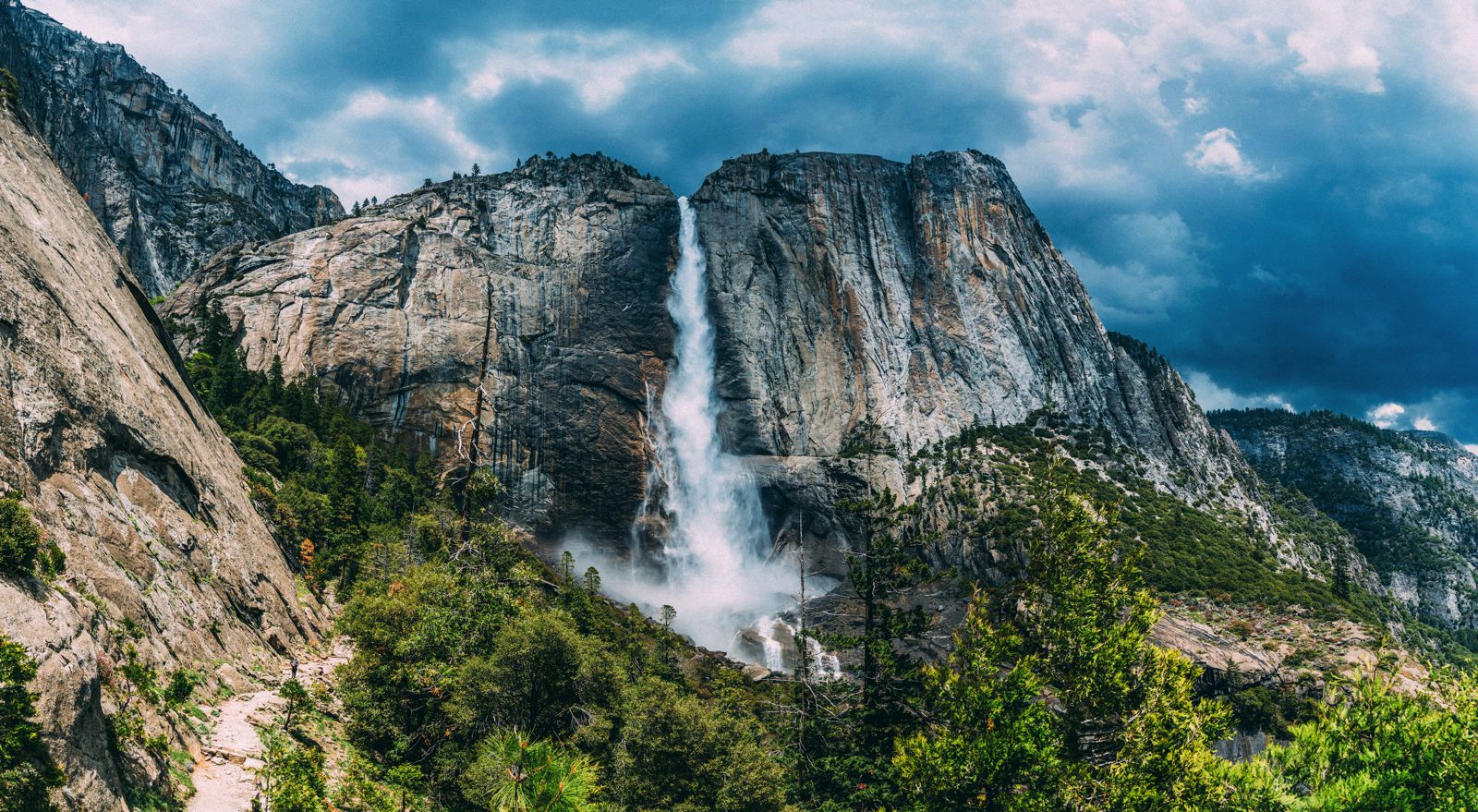 There are a number of waterfalls in Yosemite National Park, but Yosemite Falls is by far the biggest and arguably, the most impressive, with a whopping drop of 739m. The high cliffs of granite rock make an impressive background for the waterfall, and the surrounding scenery of the park is famously beautiful to explore.
You can see Yosemite Falls from a number of vantage points in the park so you'll get numerous chances to take the perfect photo while you're exploring the park.
4.) Angel Falls, Venezuela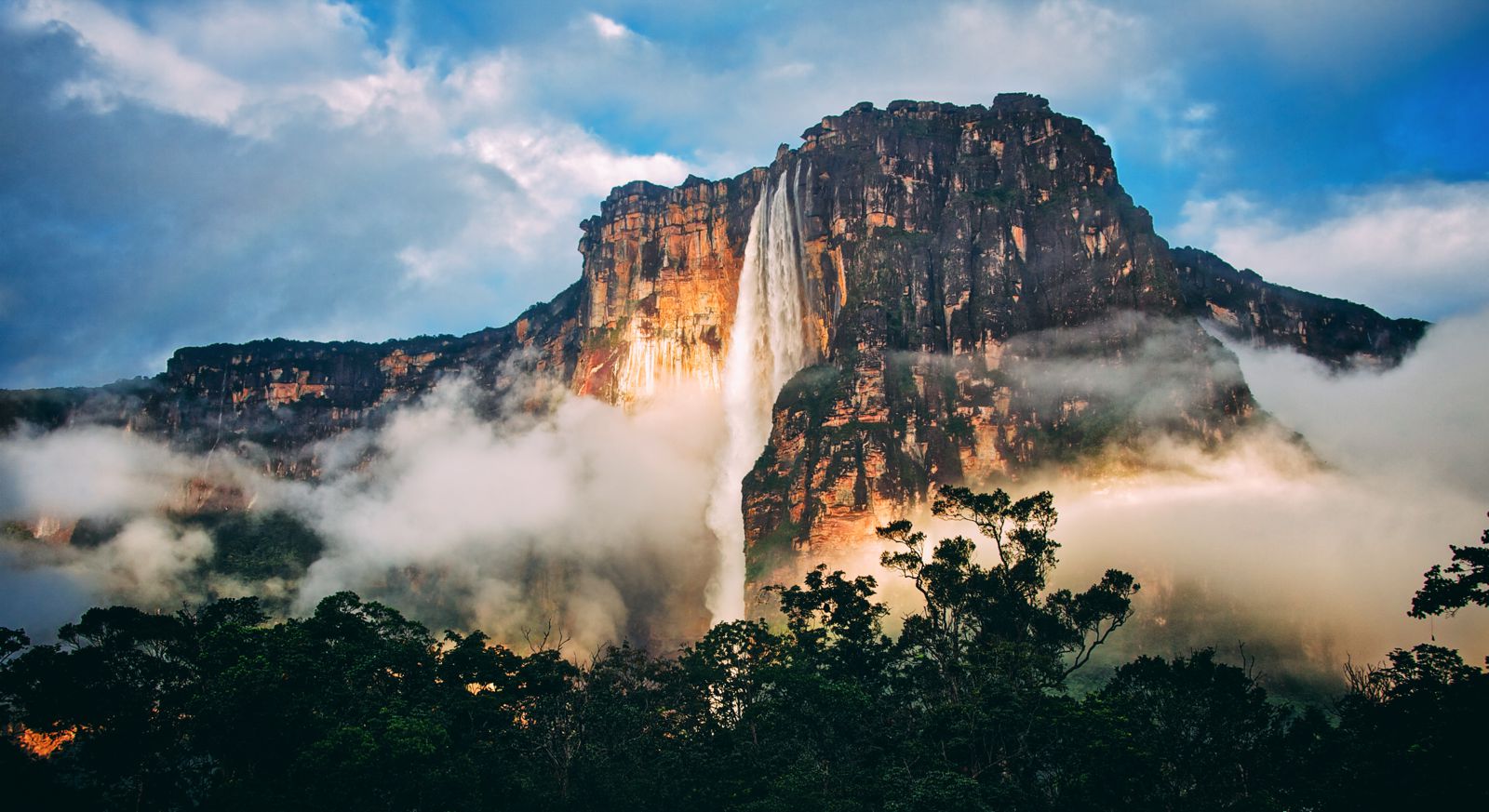 With a truly awe-inspiring height of 979m, Angel Falls is the tallest waterfall in the world, and an item on many a traveller's list when in Venezuela. The sheer height of this waterfall as it pours over the edge of the Auyán-tepui Mountain will leave you rather impressive (if the height doesn't impressive – the sheer force certainly will).
The wildlife and stunning views of Canaima National park where the fall is located are an added bonus and even more reason why you need to visit!
5.) Havasu Falls, Arizona, USA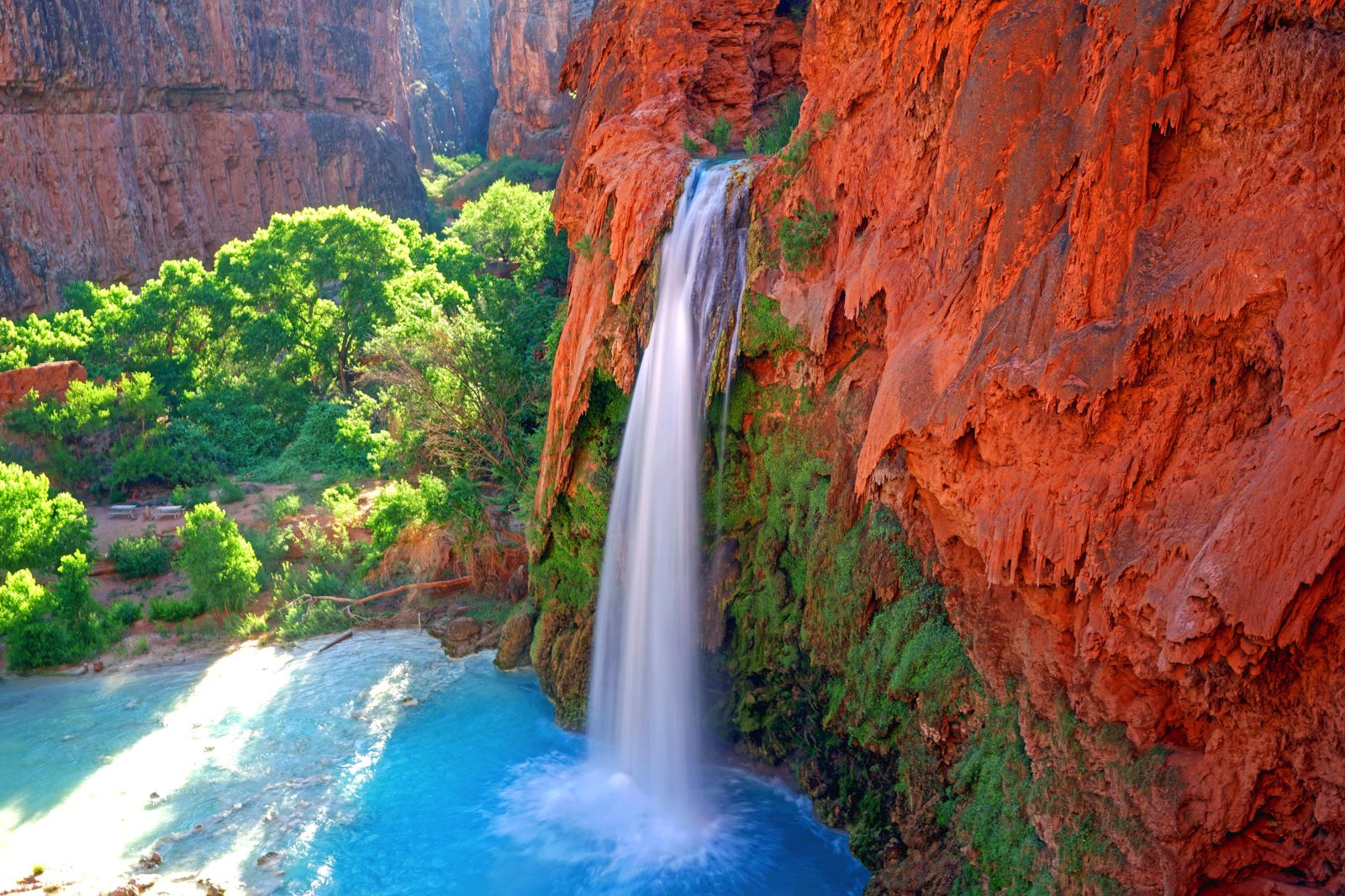 Located in the Grand Canyon, Havasu Falls is a striking sight – in large part because it flow into a pool of azure blue below, which, contrasted against the red rock of the canyon, provides one of the most striking and colourful effects of any waterfall in the USA.
6.) Niagara Falls, Ontario/ New York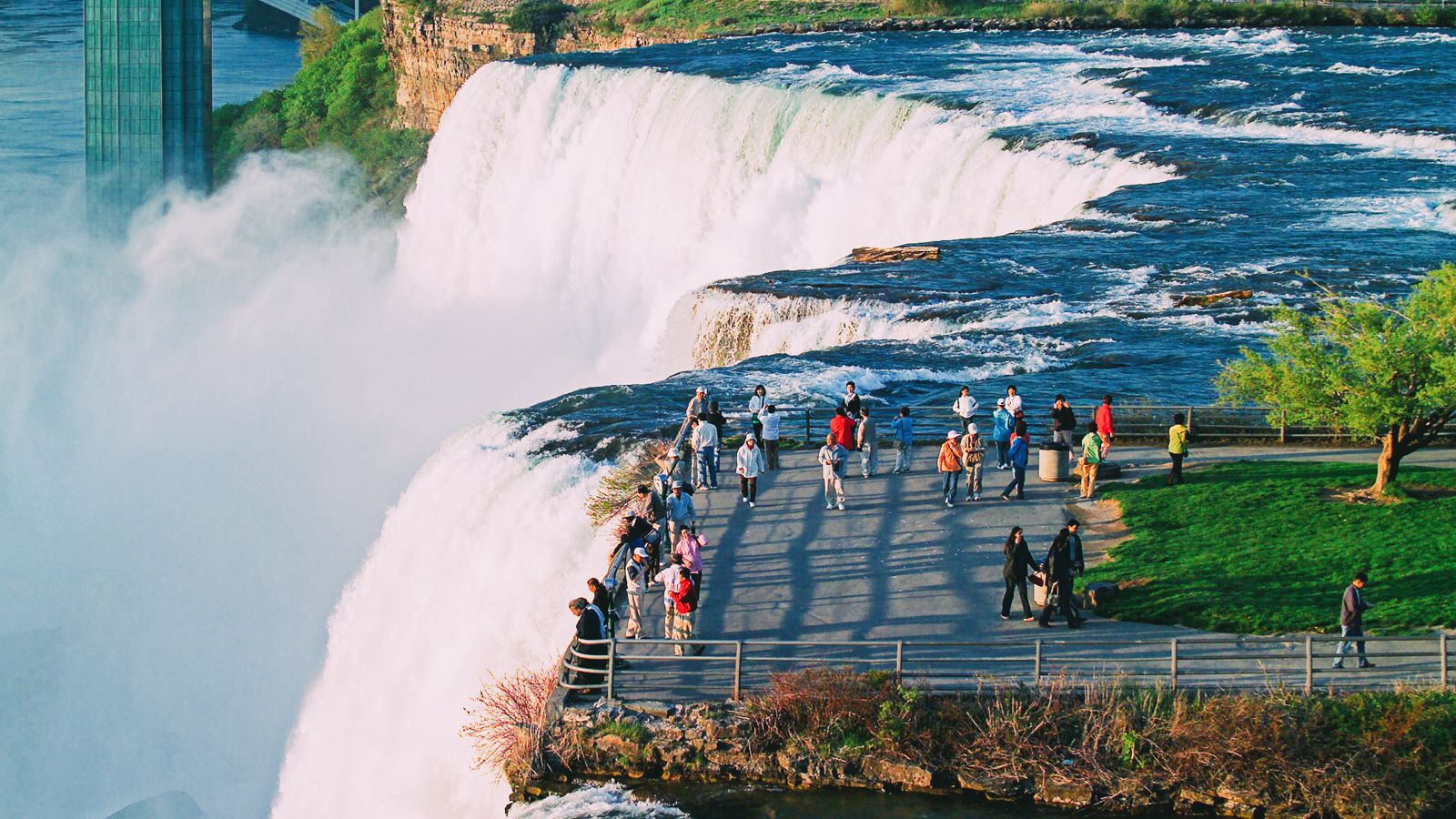 Sprawled across the border between the US and Canada, Niagara is another of the world's most well-known waterfalls. The deafening power of Niagara is something you need to experience firsthand to appreciate.
Niagara Falls is also the world's biggest waterfall by volume, dropping around 7000 cubic metres per second. You can take the famous Maid of the Mist boat cruise across the waters surrounding the waterfall for a rather fun and different perspective of the waterfall.
7.) Tugela Falls, Drakensberg, South Africa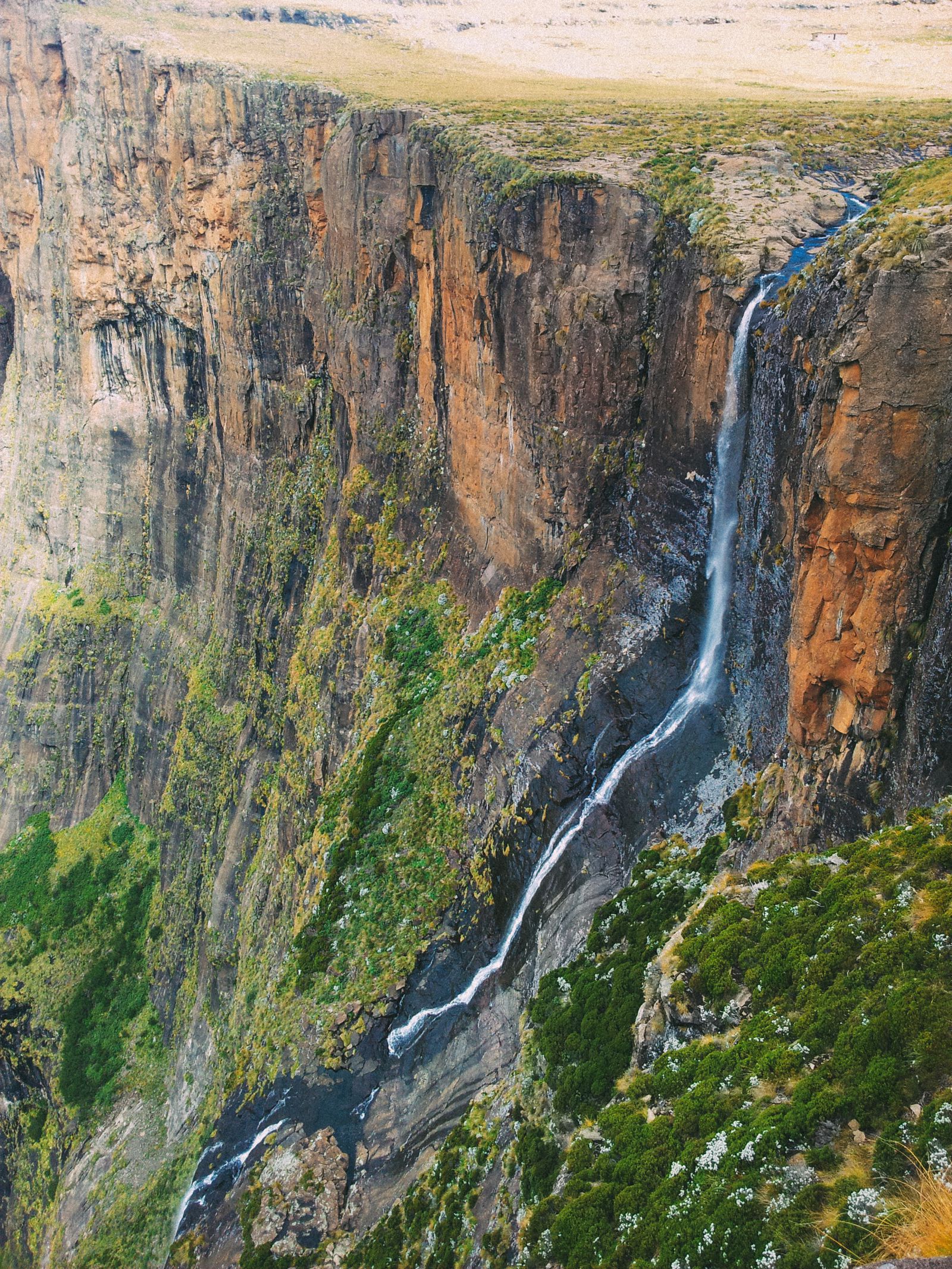 With a total drop of 948m, Tugela Falls comes in as Africa's tallest waterfall (the second largest in the world after Angel Falls) and is more of a seasonal waterfall (with of course, better chances of seeing the waterfall after very heavy  rain). Even without the waterfall, the surrounding scenery is absolutely breathtaking and totally worth the visit.
8.) Bigar Falls, Romania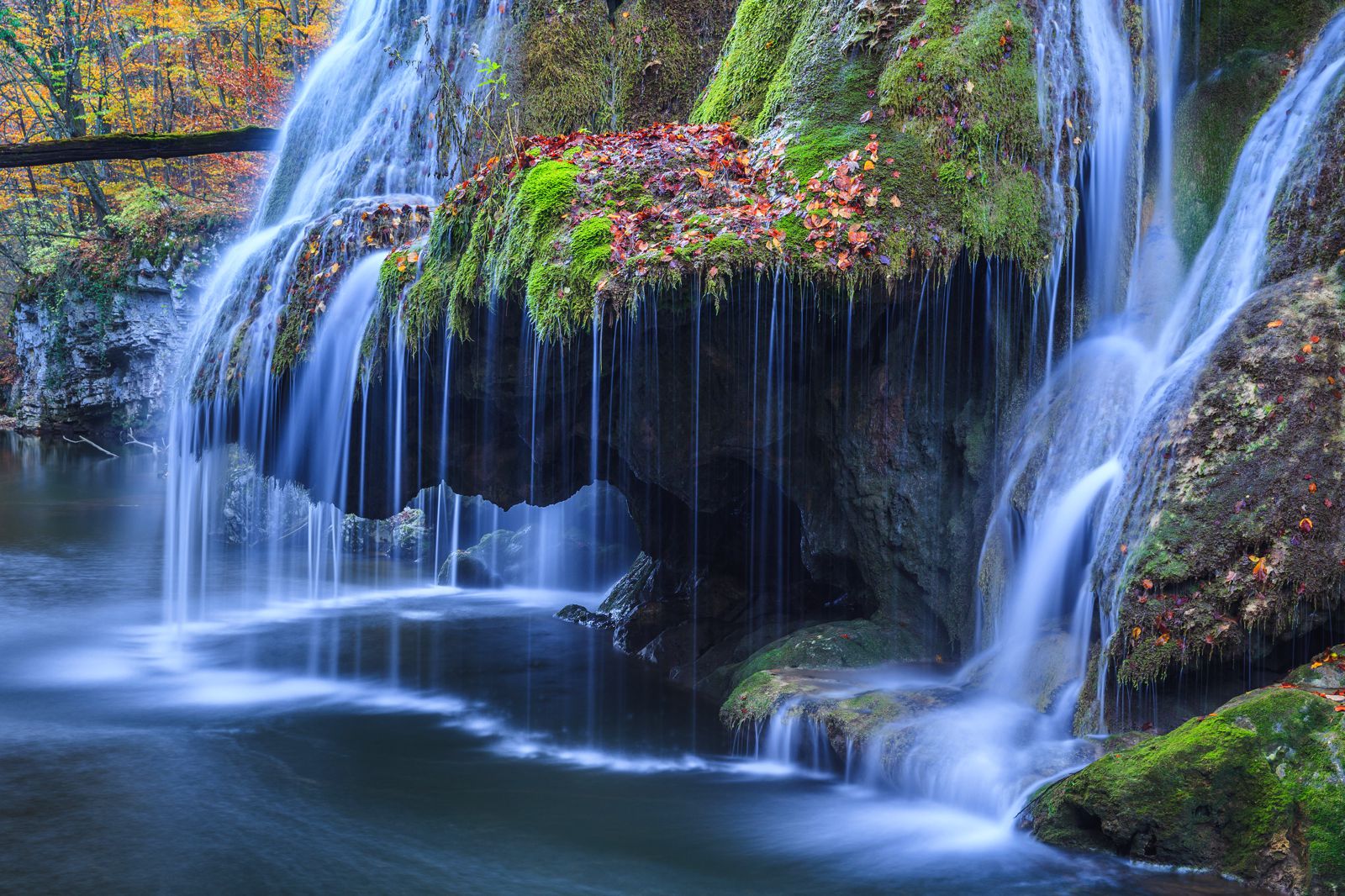 The natural beauty of Romanian countryside is something we really don't hear enough about. It's hard to describe the wonder of the way Bigar Falls is formed, with its tendril-like jets of water spilling down lush green curtains of moss – it's really unlike any other waterfall on here and truly stands out as far as waterfalls are concerned.
9.) Baatara Gorge Falls, Tannourine, Lebanon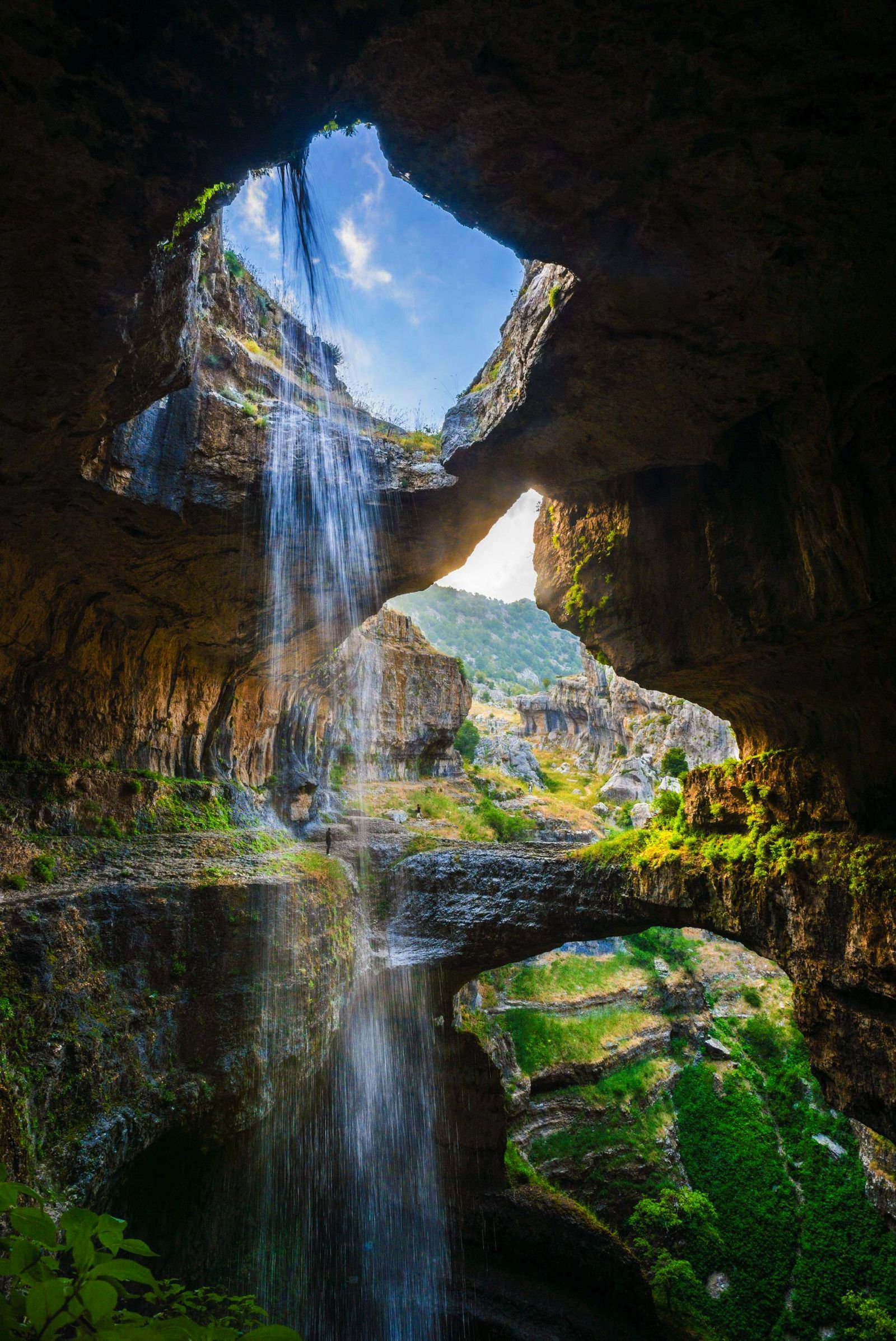 Like Bigar Falls, Baatara Falls is a must-see simply because it's such a huge departure from you typical idea of a waterfall. It flows down through a Jurassic limestone cave known as the Baatara Pothole, giving a truly otherworldly effect.
10.) Sutherland Falls, Milford Sound, New Zealand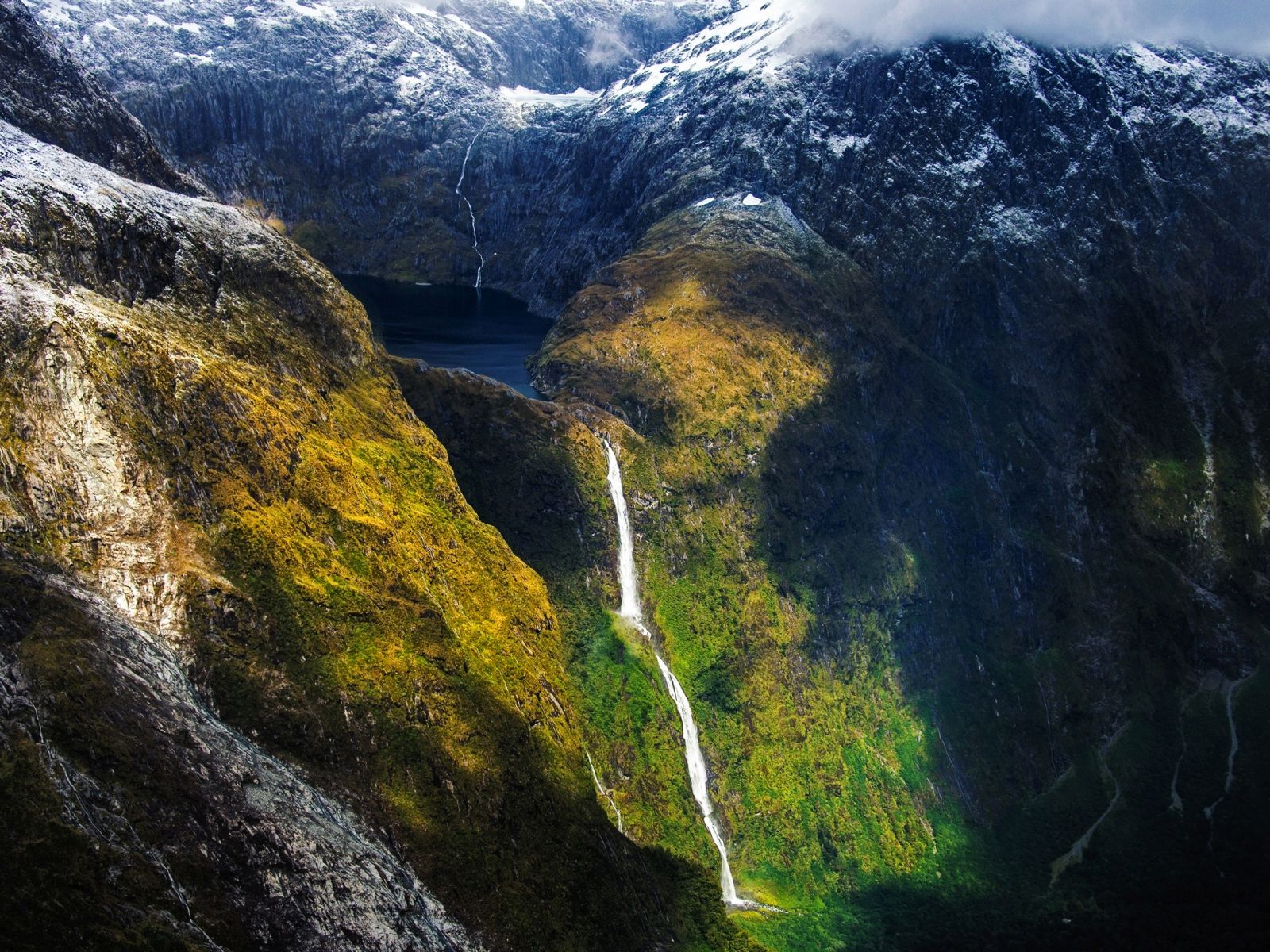 There's a bit of an argument surrounding whether Sutherland Falls is the tallest in New Zealand, or whether the prize goes to Browne Falls in Doubtful Sound. With its amazing cascade set against a backdrop of snow capped mountains, Southerland Falls is a truly stunning sight to see so it's fair to say it doesn't really matter if it's the biggest – it's certainly one of the most impressive in New Zealand!
---
---