Ireland is an incredible island. It doesn't matter if you're visiting the Republic of Ireland in the south or Northern Ireland in the north-east, there's an amazing mix of the beautiful Irish landscapes, vibrant cities (such as Dublin) and is surely the best place to break out your choicest Irish dance moves… eat your heart out, Riverdance!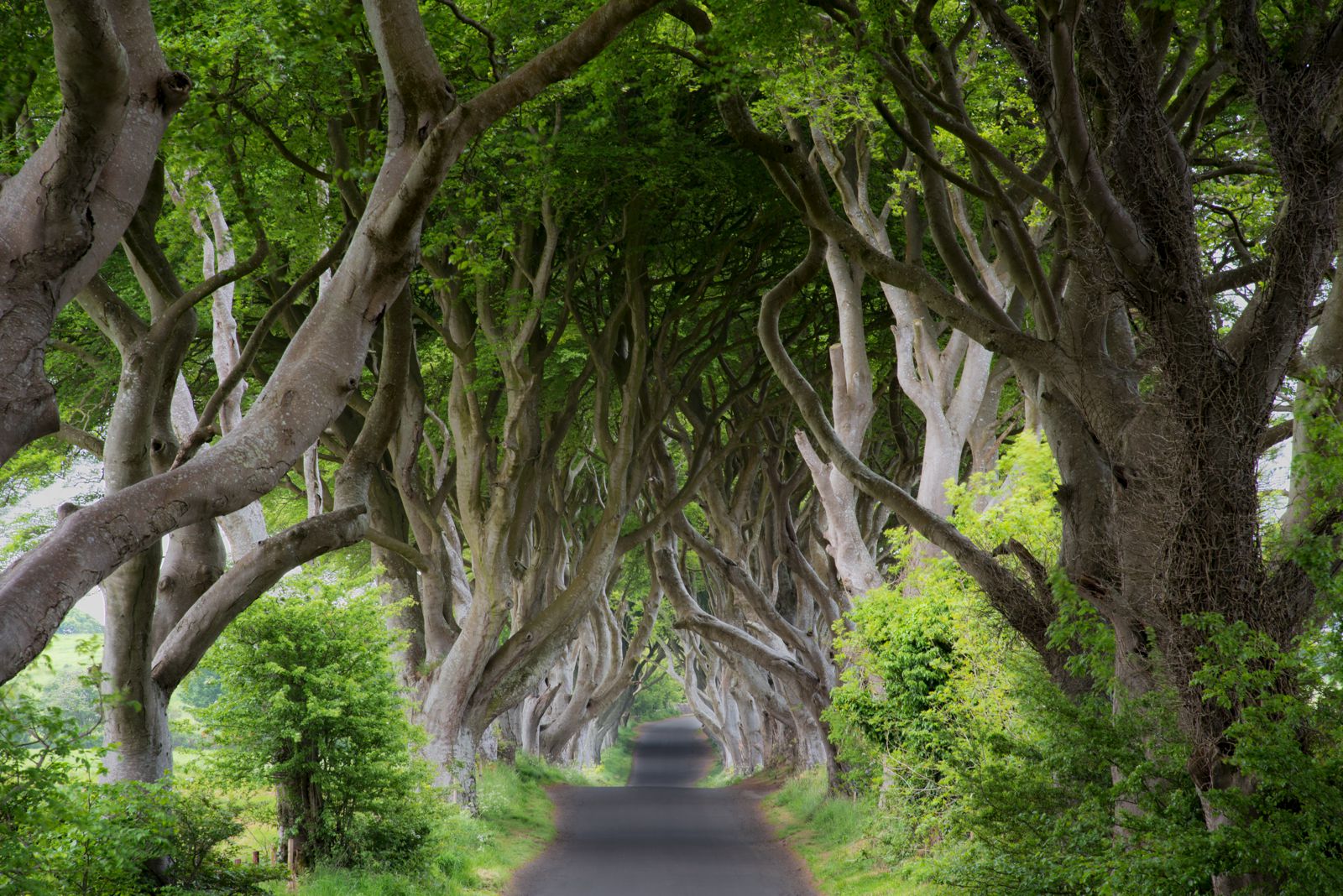 I've always had a heartfelt kinship with everything Irish… and it's not just because of my unadulterated love of the pop band, B*Witched (yes, you can judge my utterly complex taste in music) 🤣. Early in the last century, my grandparents emigrated from Ireland to England, which I proudly proclaim to anyone that'll listen (especially during St. Patrick's Day, when we all want to claim our right to celebrate).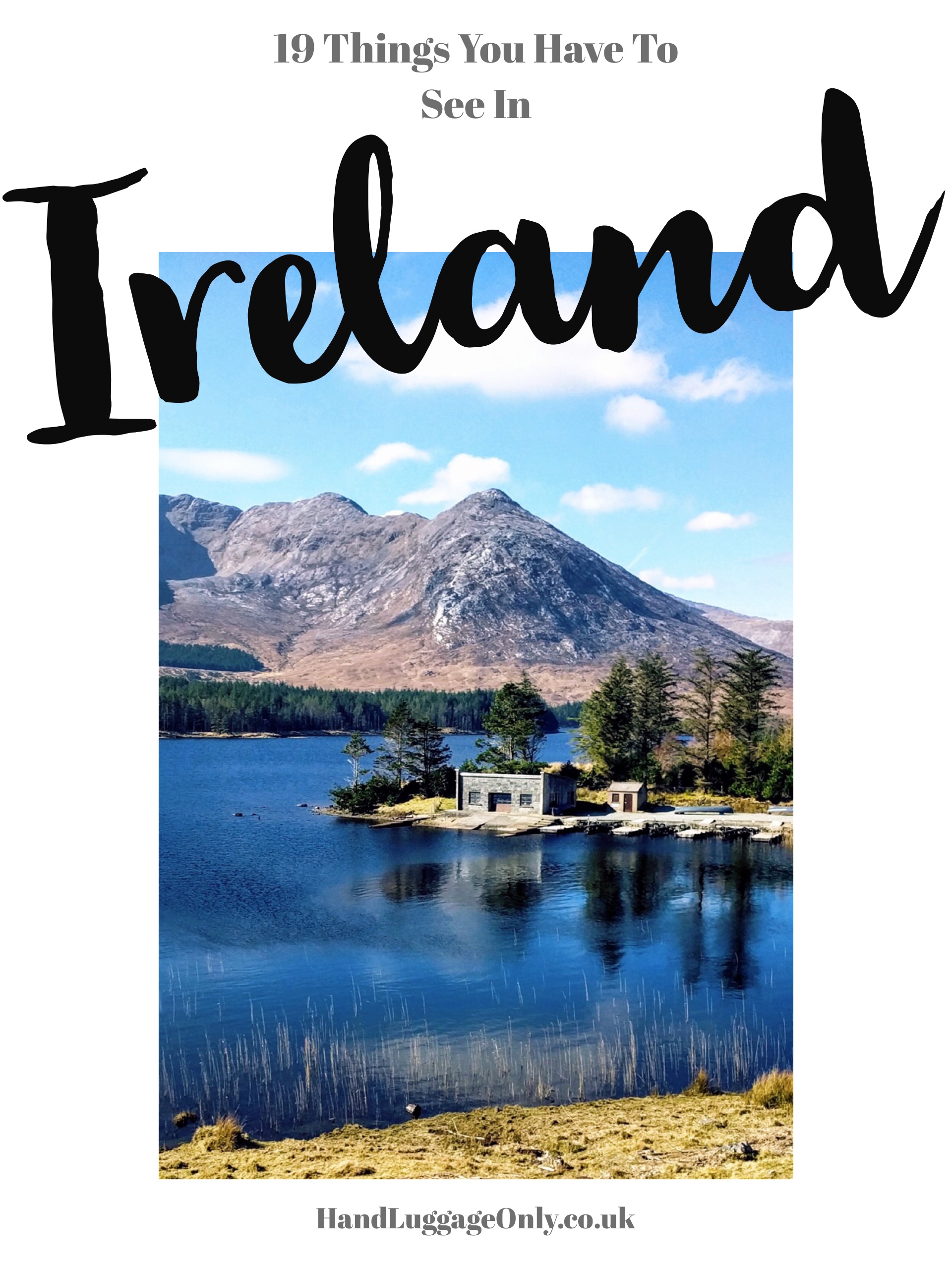 Whether you're visiting for a quick weekend break, a few weeks getaway or even if you live on this gorgeous island, make sure you cram in some of these amazing sites.
1.) Visit Dunluce Castle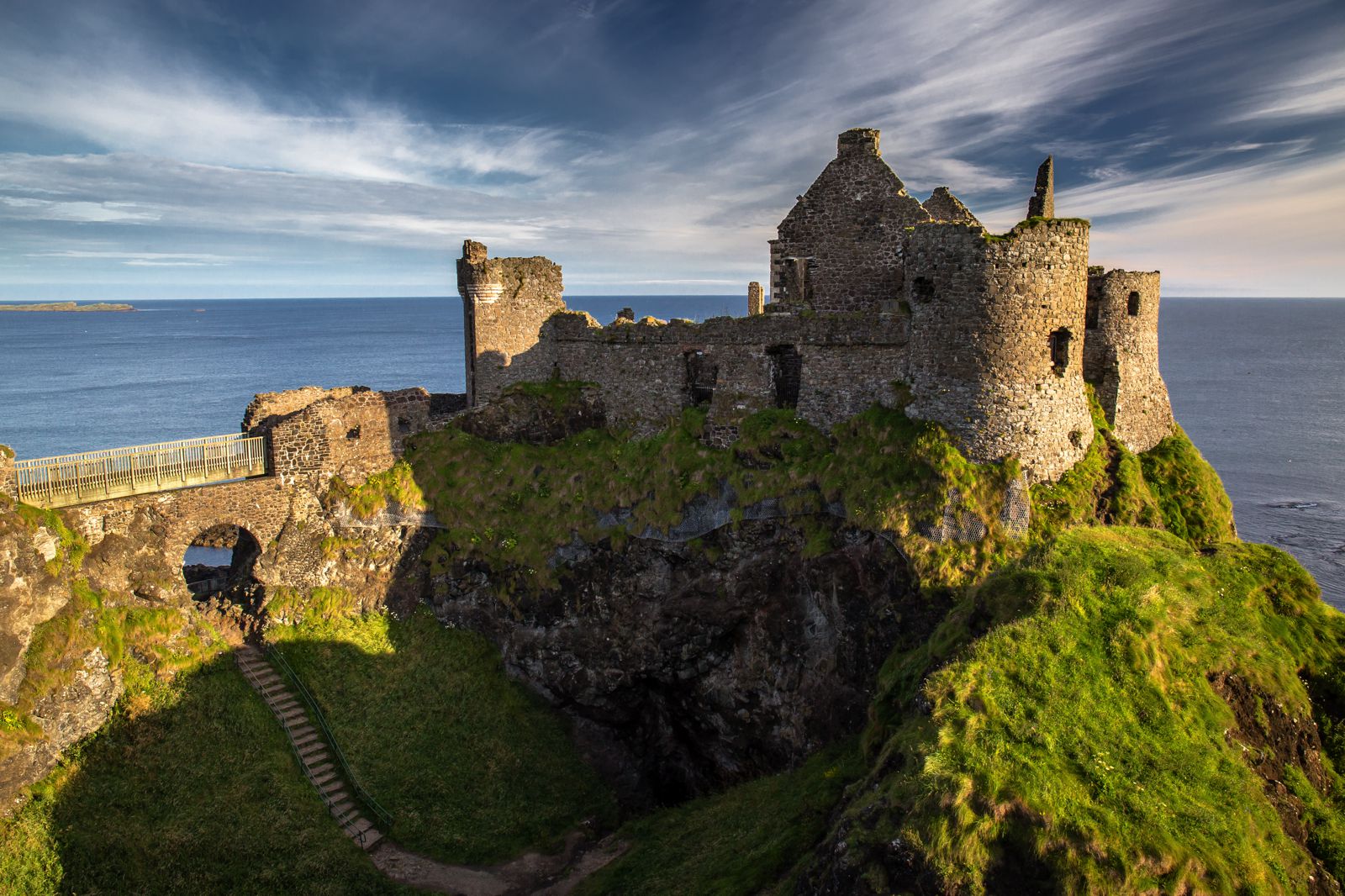 Dunluce Castle is one of Northern Ireland's most stunning medieval castles. Yup, it may be ruined but that shouldn't stop you from making a visit. Perched on the rugged cliffs of north County Antrim, It's a great place to explore the long (and sometimes fraught) history of this beautiful country.
See more of Ireland's stunning castles in our post, right here
2.) Explore the vibrant city of Dublin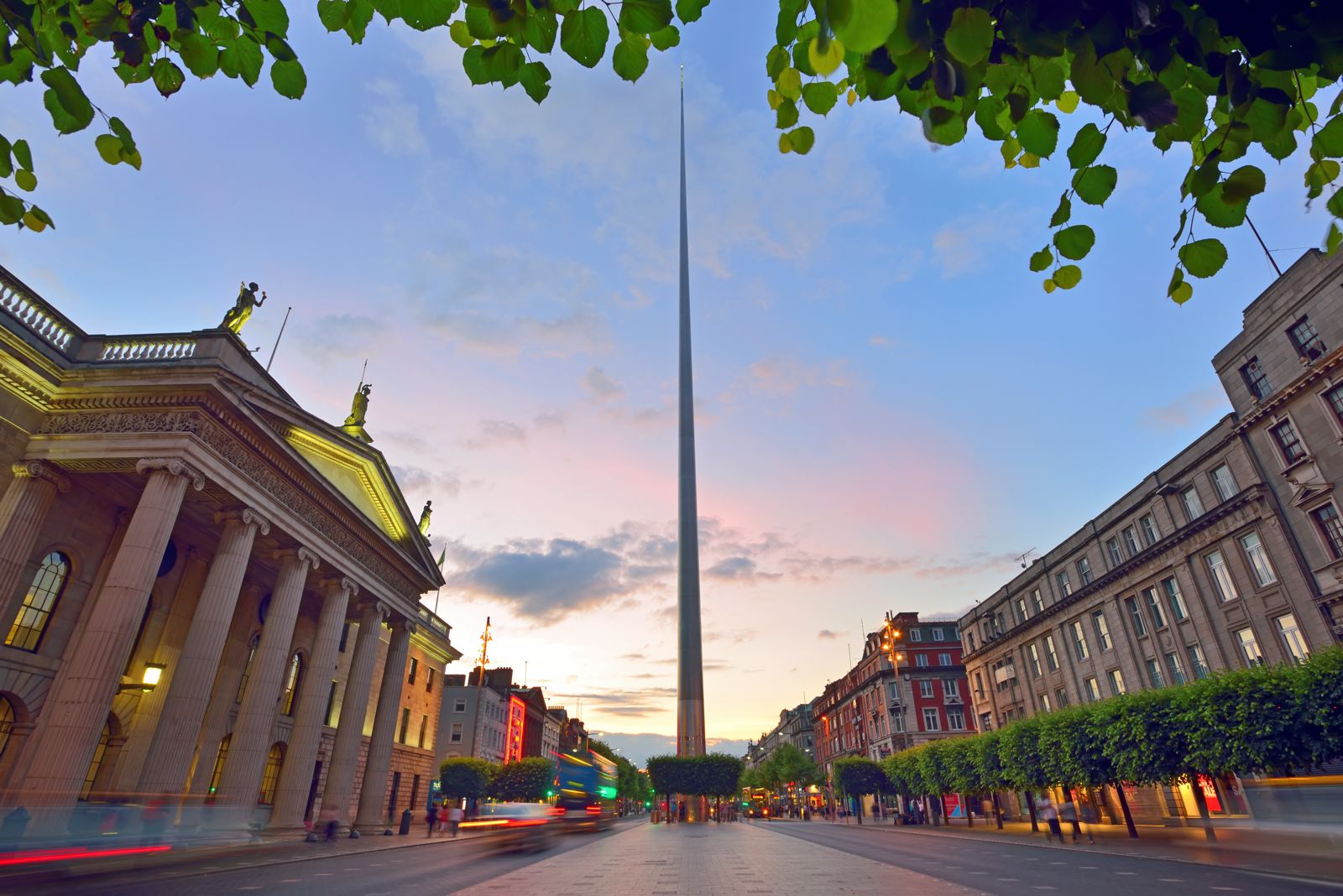 Trust me when I say, there's more to Dublin than meets the eye! From places like The Guinness Storehouse, Temple Bar and Trinity College Library to the yummy Klaw eatery and other foody gems that are scatted across this amazing city.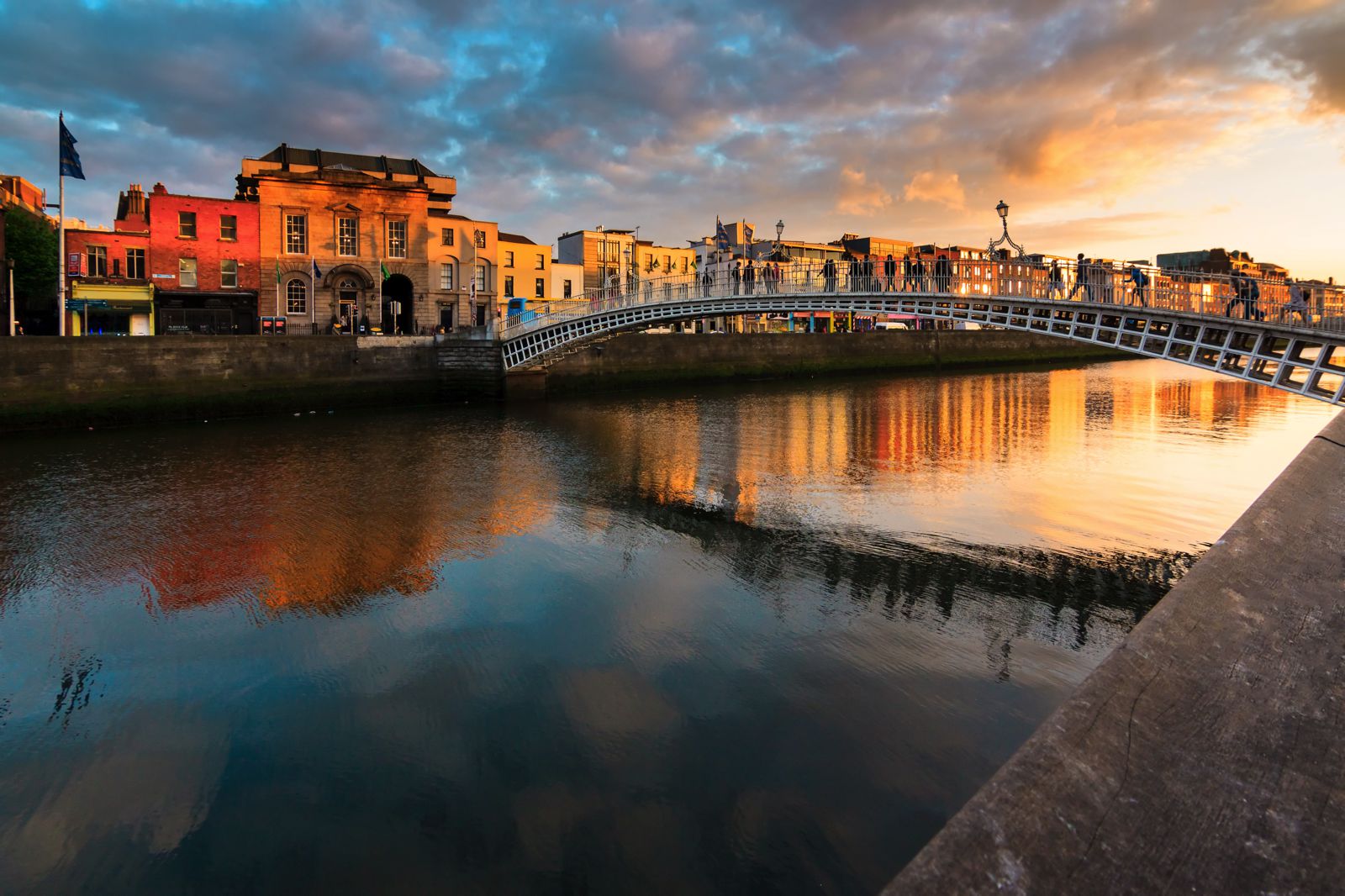 Also, don't forget to visit around New Year's Eve, the whole city comes alive with an amazing mix of music, fireworks, lights and celebrations. You can see more of NYE in Dublin, right here.
3.)  Visit Kylemore Abbey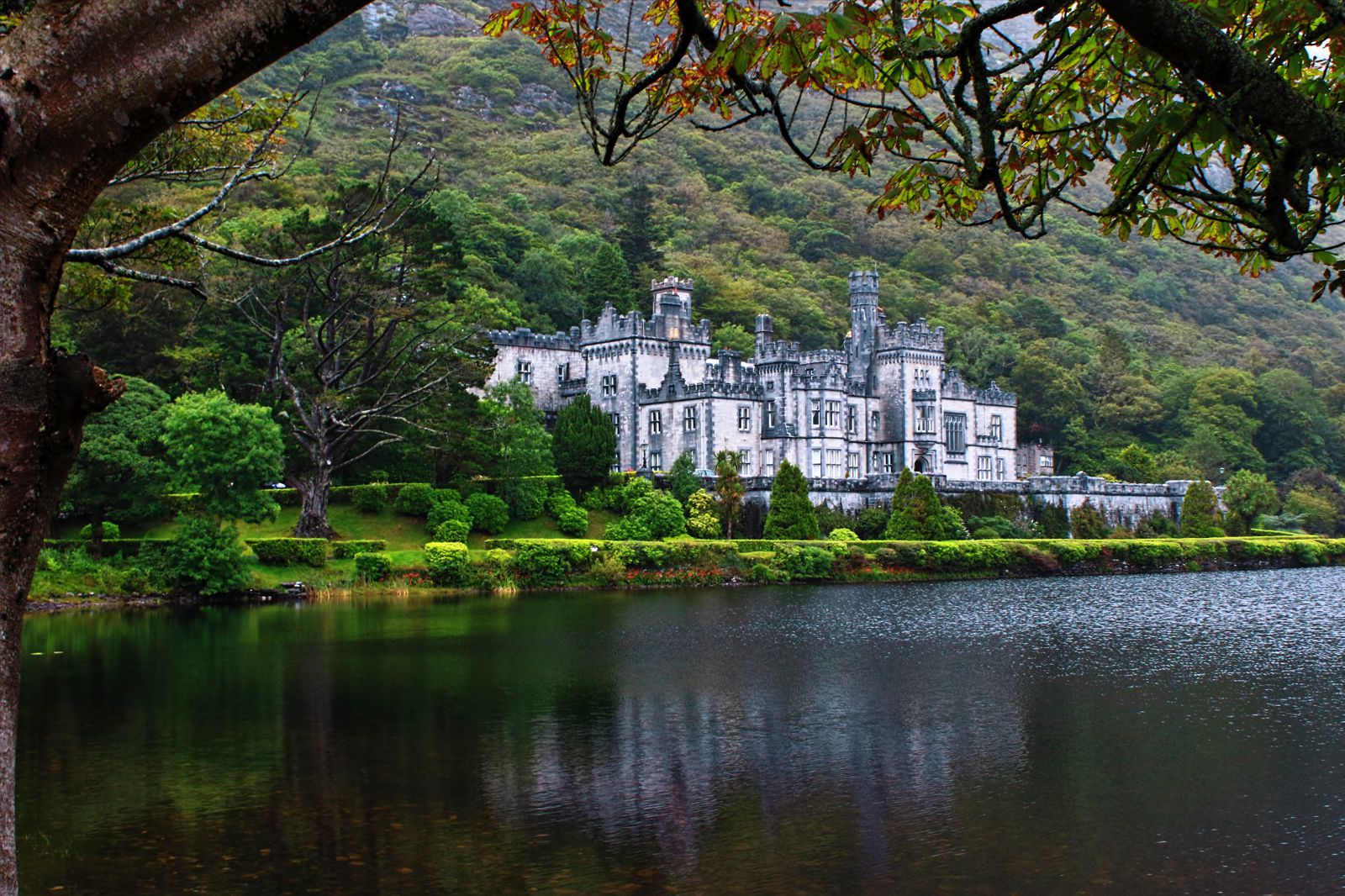 Founded on the very spot of Kylemore Castle,  Kylemore Abbey has called this place home for almost 100 years. Take a visit to the beautiful estate and also visit  Kylemore's Neo-Gothic Church that's a 10-minute stroll down the road. If you're in the area, make sure to visit Connemara National Park too – there are some impressive hikes that you can do around this protected and stunning landscape.
4.) See Keem beach, Achill Island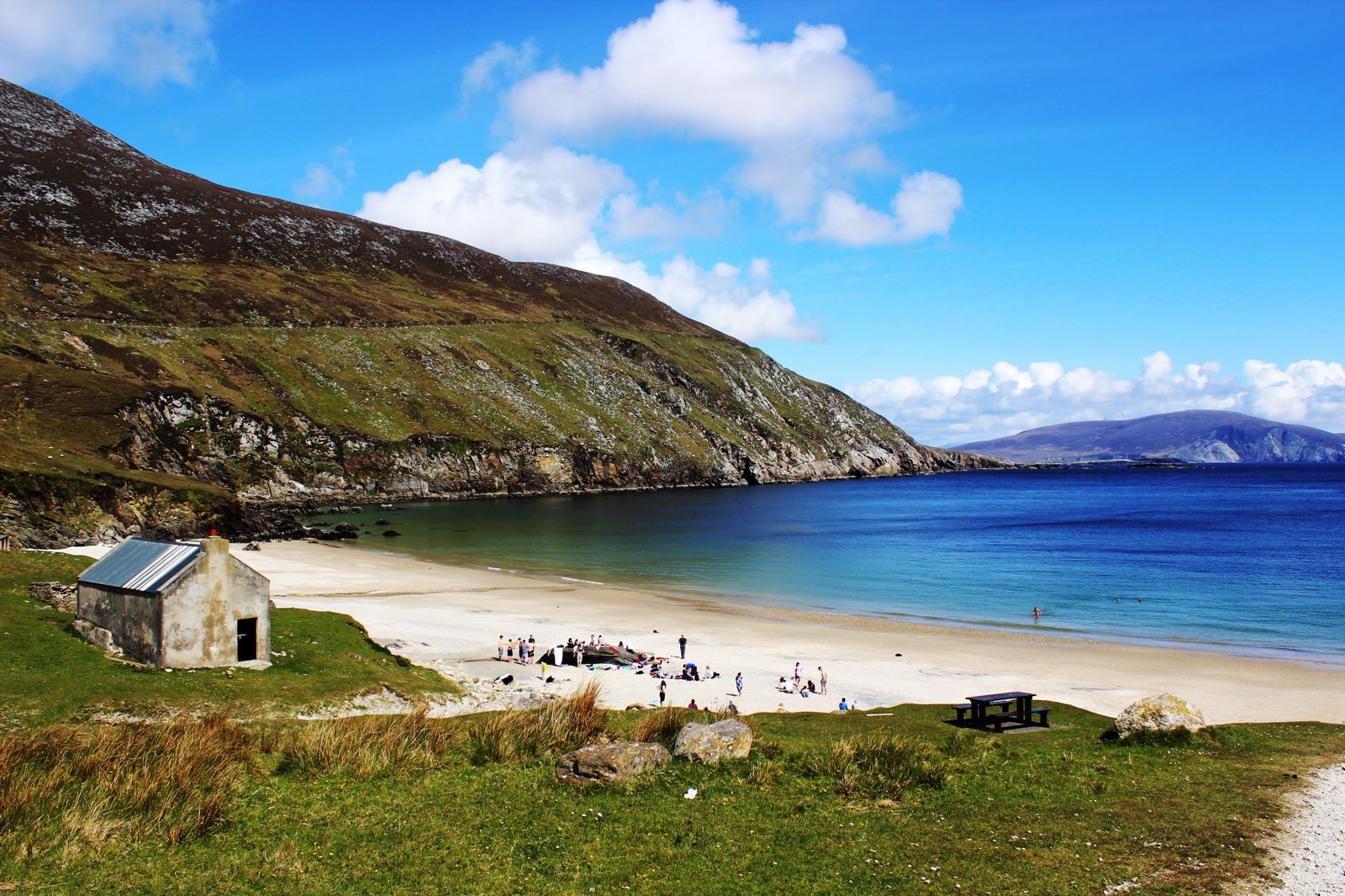 Thankfully, there's no need to suffer any sea-sickness here, Achill Island is easily reached by a bridge that connects it to the west coast of Ireland… and it's too stunning to ignore. Think, rugged cliffs, gorgeous beaches and beautiful natural landscapes, it really is an amazing island to explore. Don't forget to soak up the Atlantic Sea breeze at Keem Beach too!
5.) Visit Doonagore Castle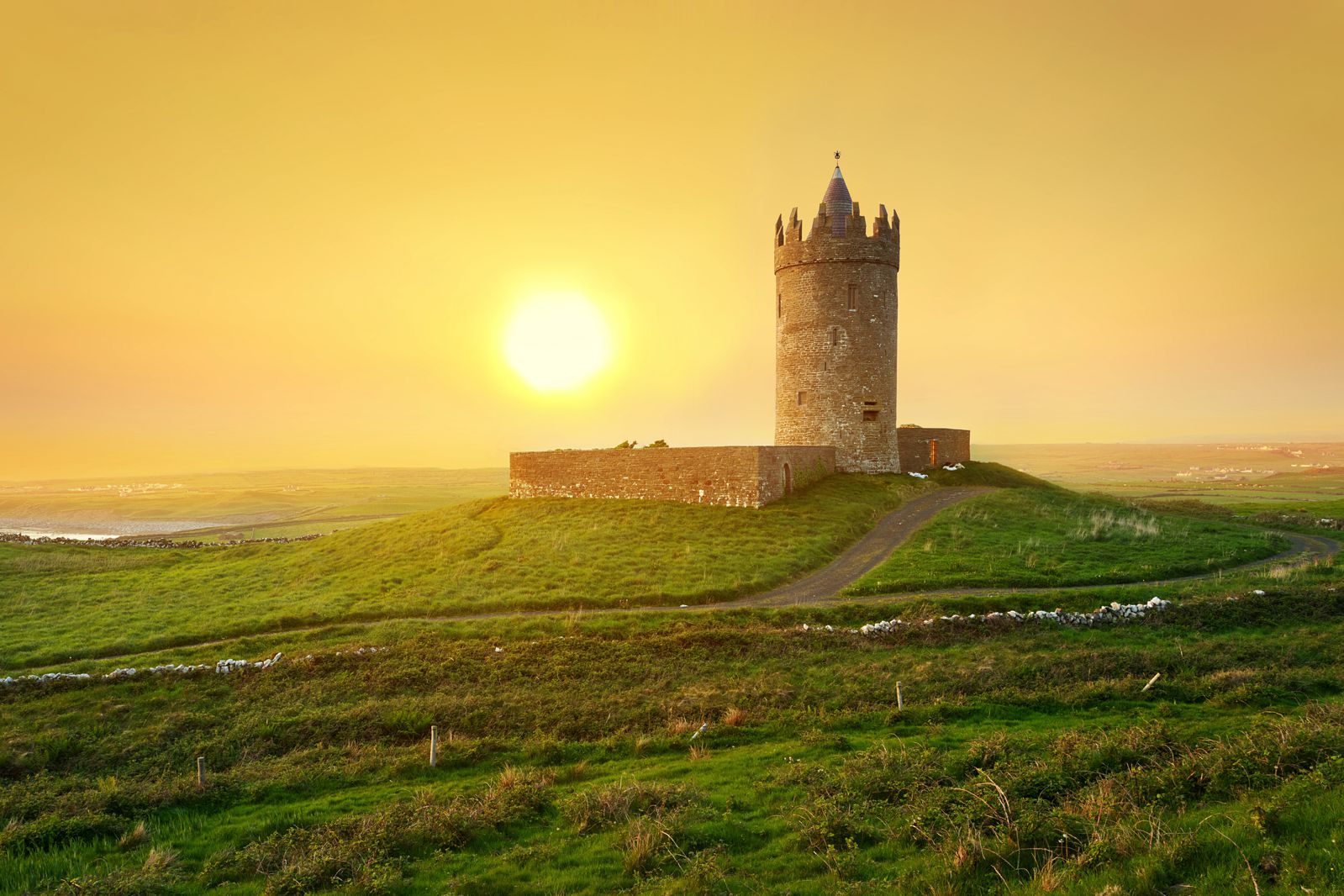 Doonagore Castle is possibly one of Ireland's most iconic 'castles' or towers. Although the castle itself isn't open to visitors like us, we can at least take in its picturesque charm, which you definitely have to see if you're in County Clare or close to the village of Doolin.
See more of Ireland's stunning castles in our post, right here
6.) Trek around the Cliffs of Moher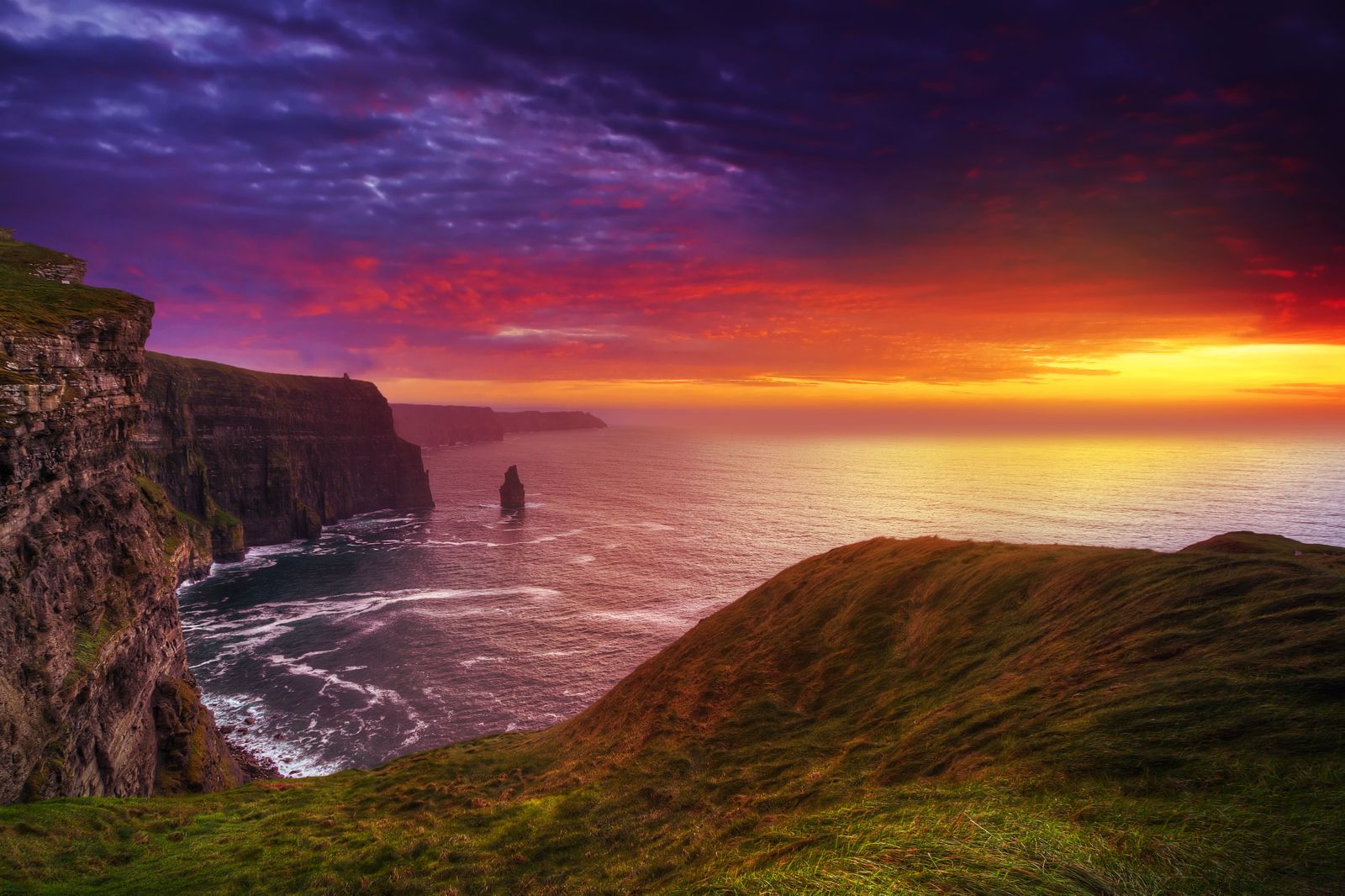 Probably one of Ireland's most iconic natural landmarks, the Cliffs of Moher is a stunning piece of the Irish coastline to explore. Being one of the most iconic sites, you should anticipate a fair few visitors.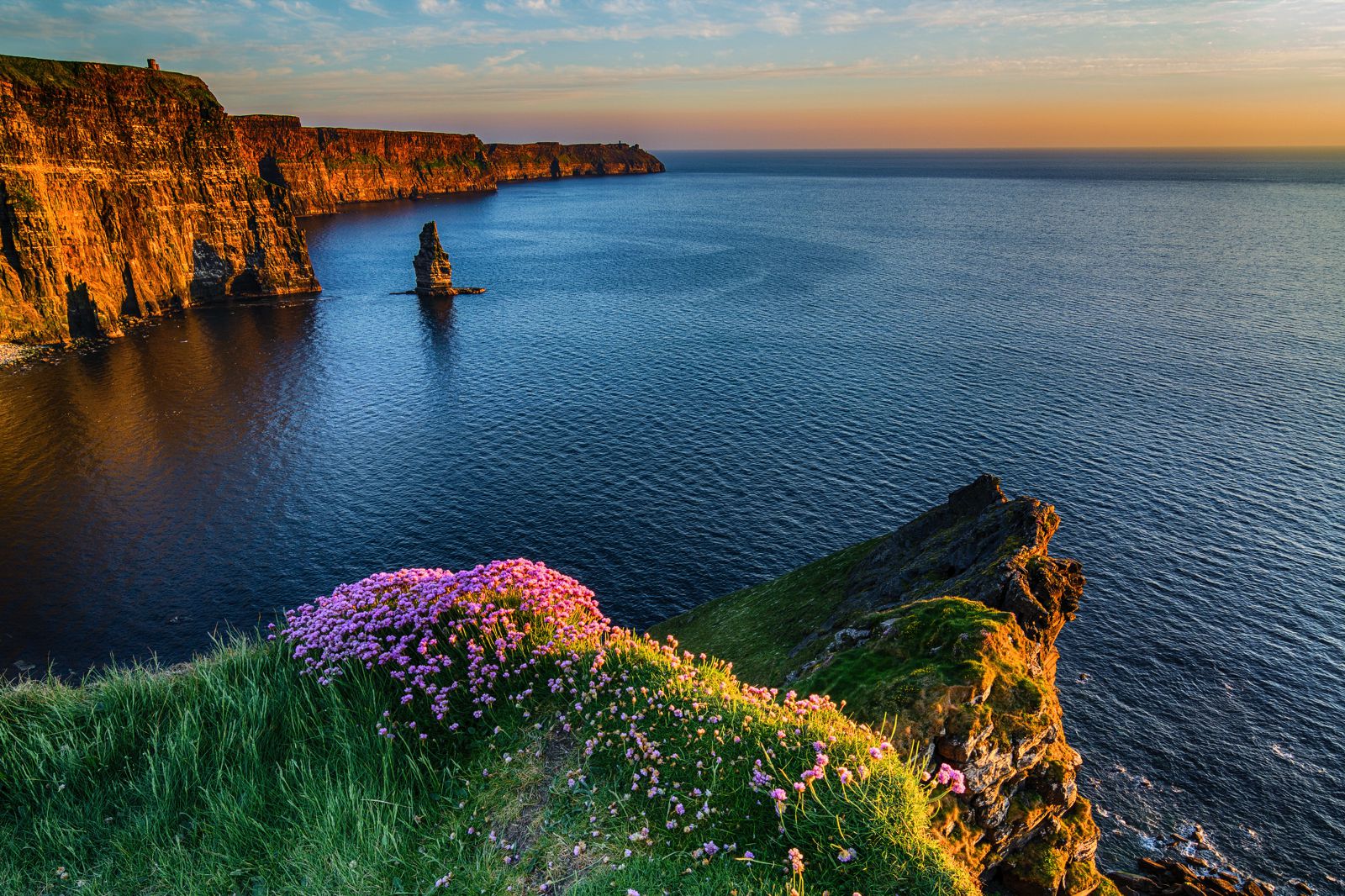 If you want to avoid these, head across after 4 pm or first thing in the morning when it'll be much quieter.
7.) Walk across the Carrick-A-Rede Rope Bridge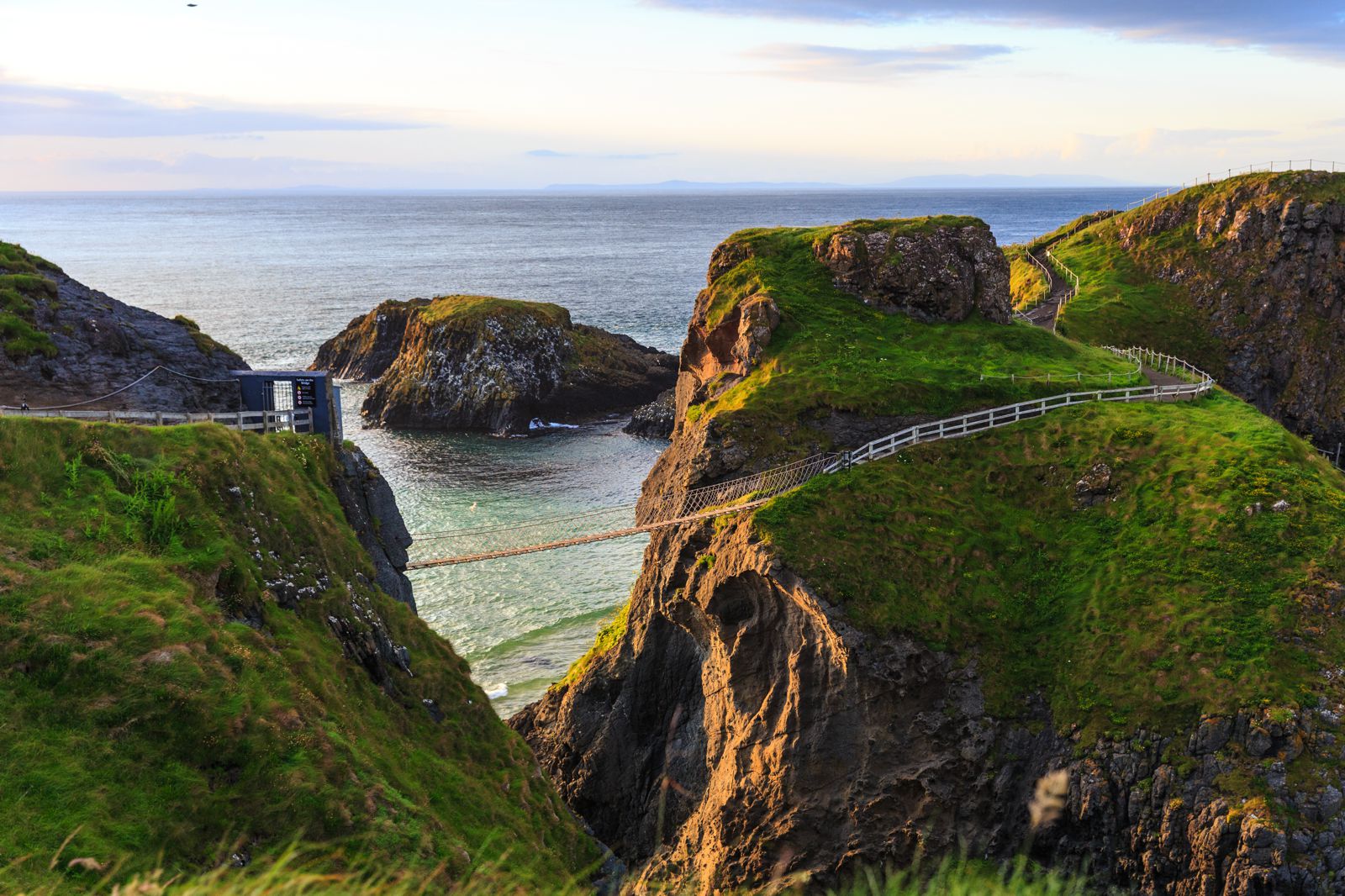 Perched to nearby Ballintoy, the Carrick-A-Rede Rope Bridge is a charming little rope bridge that connects Carrickarede Island to Northern Ireland itself.
This centuries-old bridge is the perfect place to wander and head on the Carrick-a-Rede coastal walk where you'll catch a glimpse of the caverns and dramatic scenery of this area.
8.) See the iconic Giants Causeway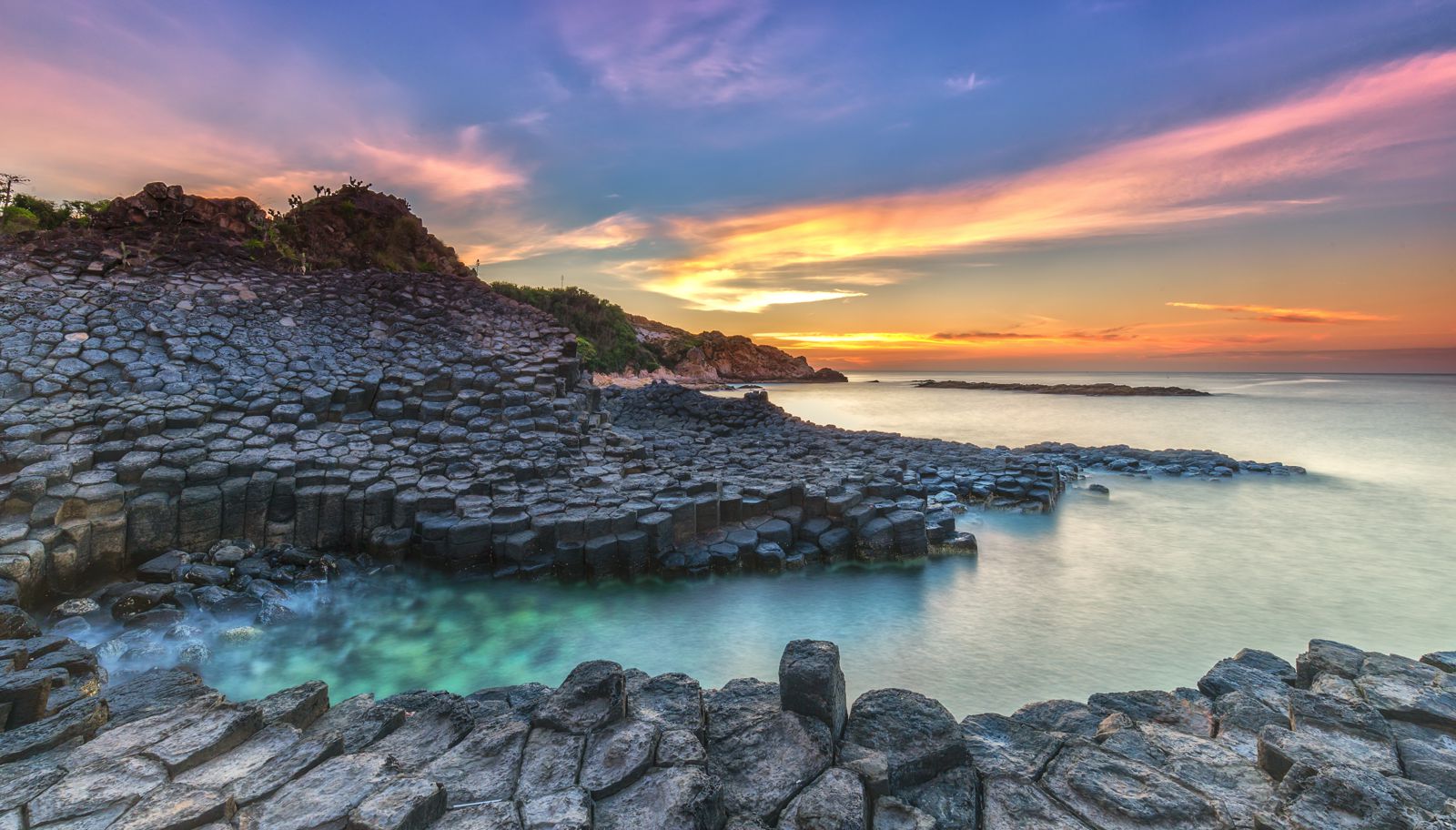 Okay, so Giants Causeway isn't just a geologists dream address, it's a really fascinating and a captivating sight to see for us travellers too! What makes these basalt columns so special is that there are literally tens of thousands of them all perched along the shorefront about 3 miles or so from the nearest town of Bushmills.
In the summer months, you can visit Giants Causeway until around 9 pm.
9.) Explore Belfast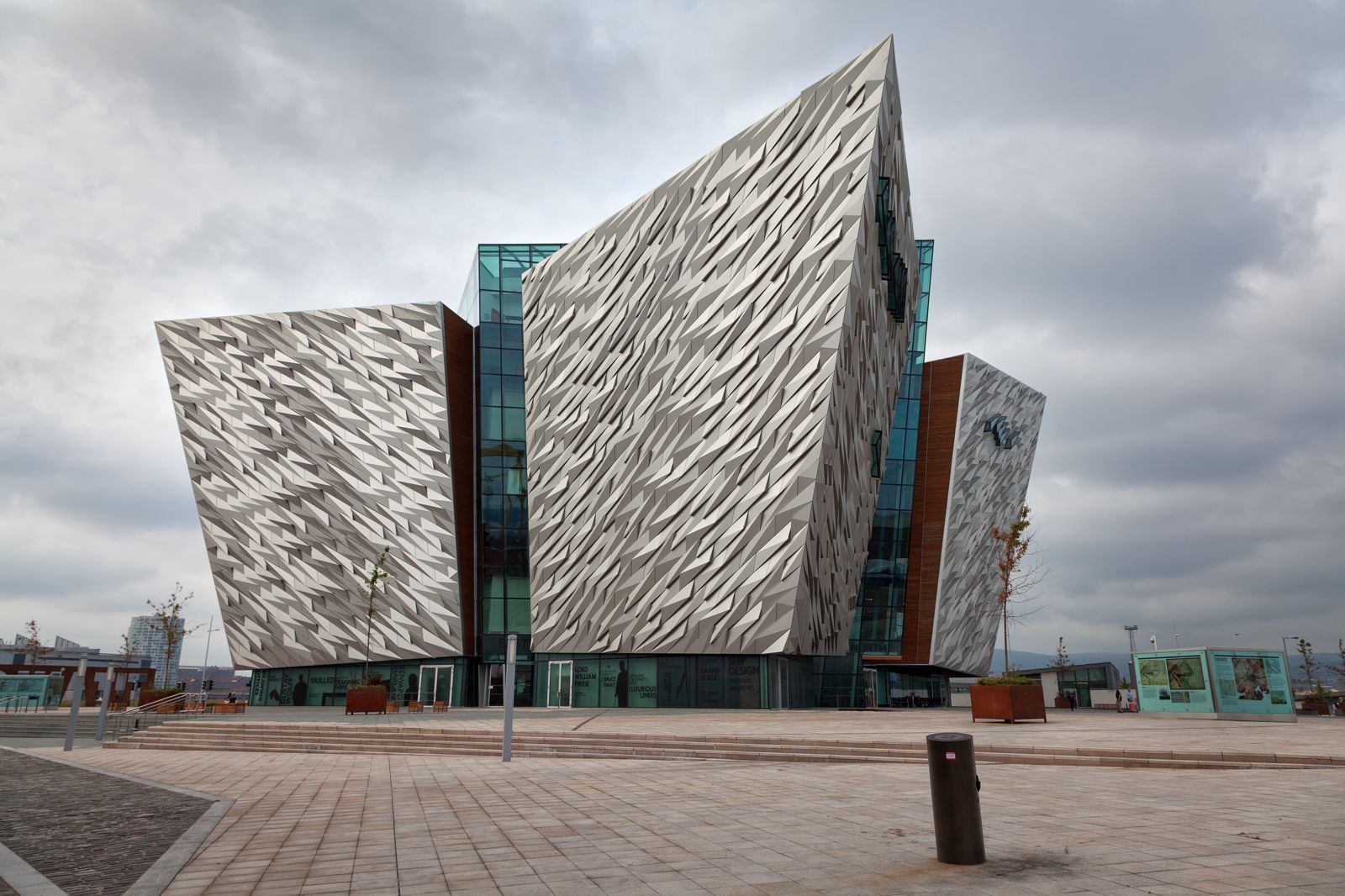 The capital city of Northern Ireland, Belfast has rooted itself on the east coast of Ireland with loads of things for us visitors to experience. Make sure you visit the Crumlin Road Gaol, see the stunning artefacts at the Ulster Museum and explore the relatively new Titanic Belfast which is home to the world's largest Titanic experience.
For a tasty bite to eat, head over to the Muddlers Club who make an epic Chocolate Crumble! 😋
10.) Discover the Stormont Estate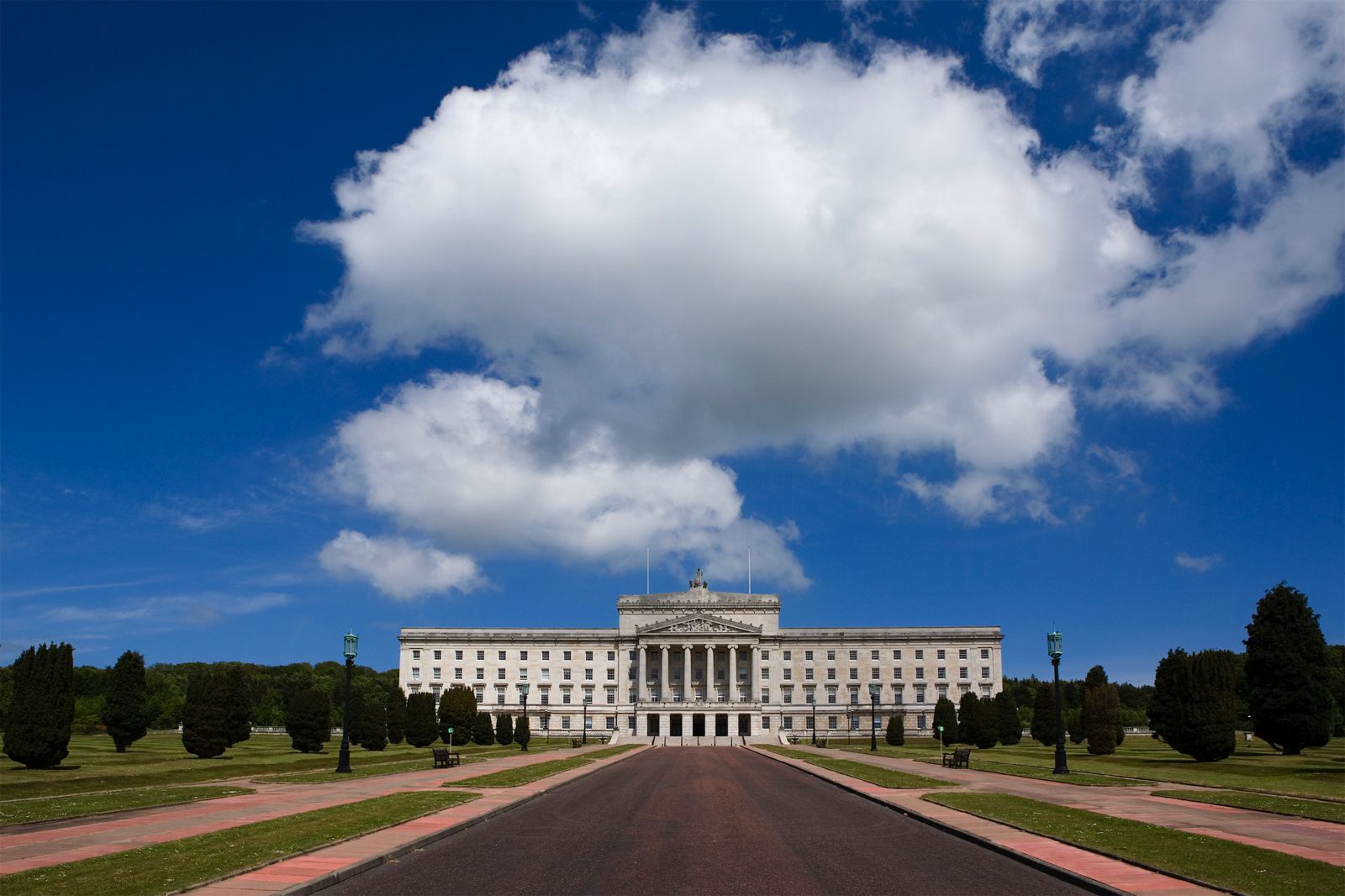 Perched just outside the city centre of Belfast, Stormont is the Parliamentary home of Northern Ireland. If you want to visit the Northern Ireland Assembly, make sure to visit before 4 pm, after which it is closed to the public. You can also organise a tour which will allow you to explore much more of the estate and gardens, alongside the House on the Hill.
11.) Wander through The Dark Hedges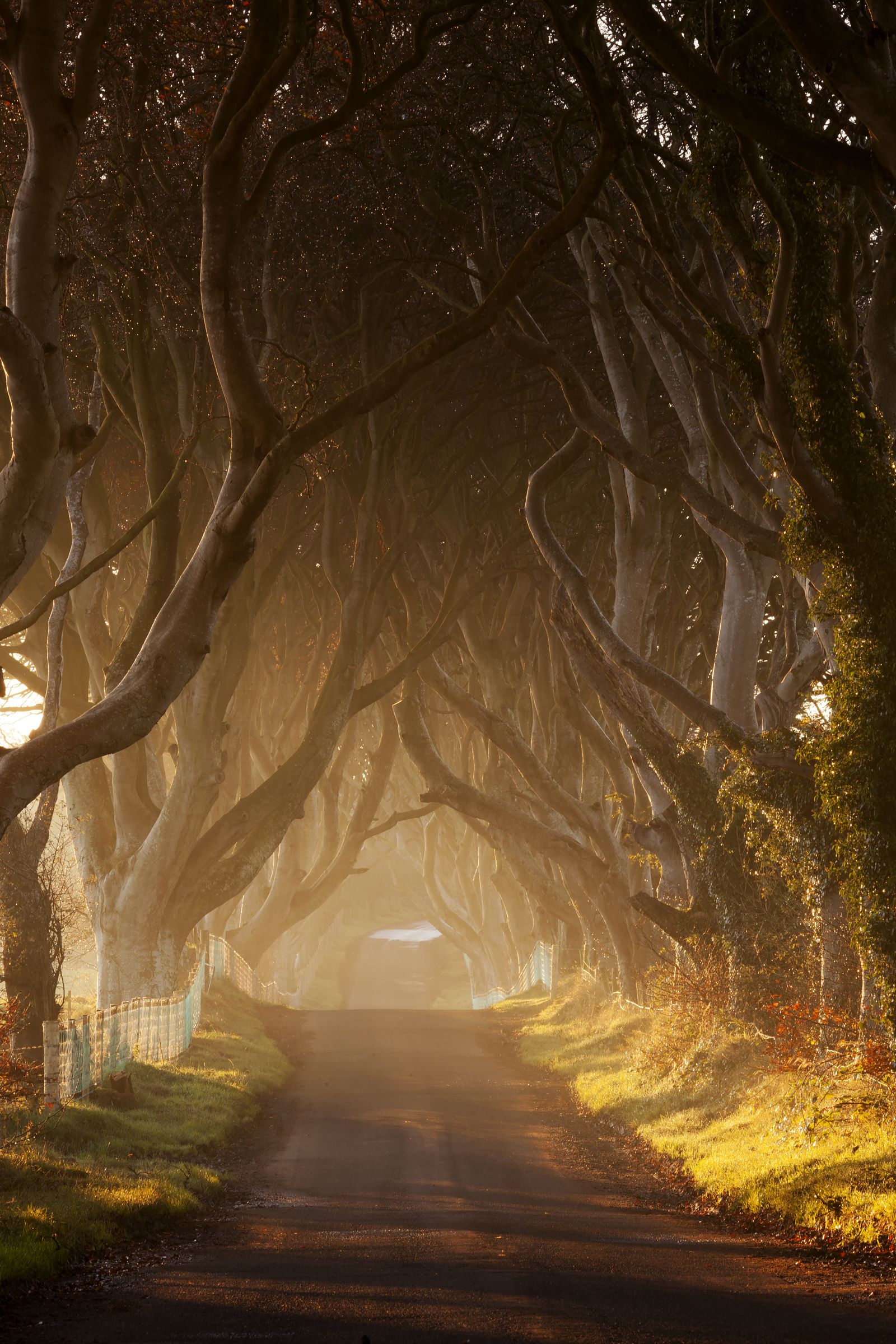 If you're a fan of Game of Thrones you'll know this site straight away. These tunnel-like row of beech trees are a few centuries old, making them a big old knot of twisty and weaving branches. The easiest way to visit the Dark Hedges is by car and if it helps, this postcode BT53 8TP will get you within a stone's throw of the hedges themselves (as long as you have a GPS system, obviously).  🤣
12.) Enjoy the watersports at Glassilaun Beach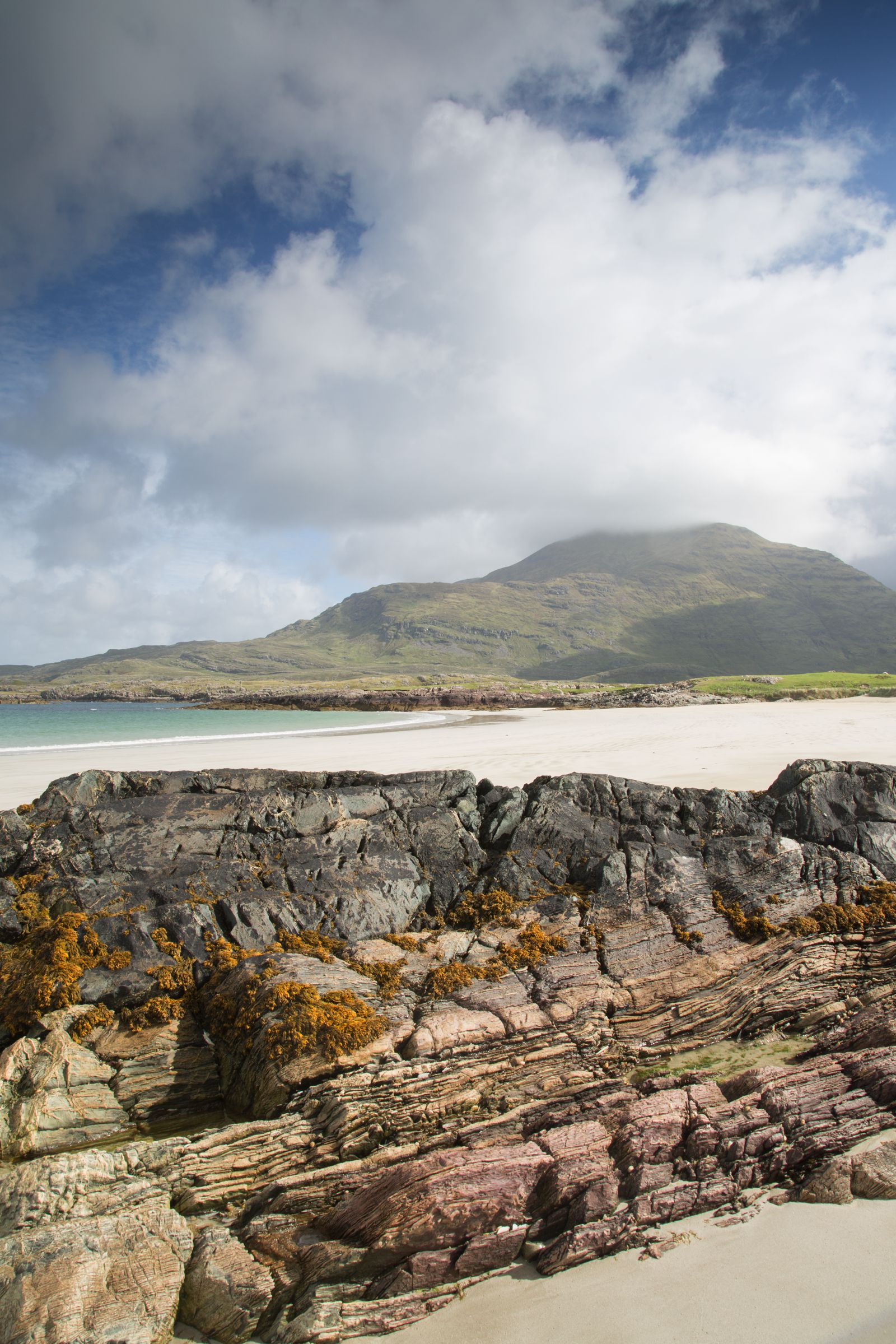 The sandy Glassilaun Beach near Galway is one of Ireland's best beaches (shhh, don't tell the others I said that). Head over and enjoy the watersports, kitesurfing and boogie boarding you can do on the shoreline. Alternatively, if you're a big kid like me, just spend all day eating ice-cream and making sand castles!
13.) Explore the city of Galway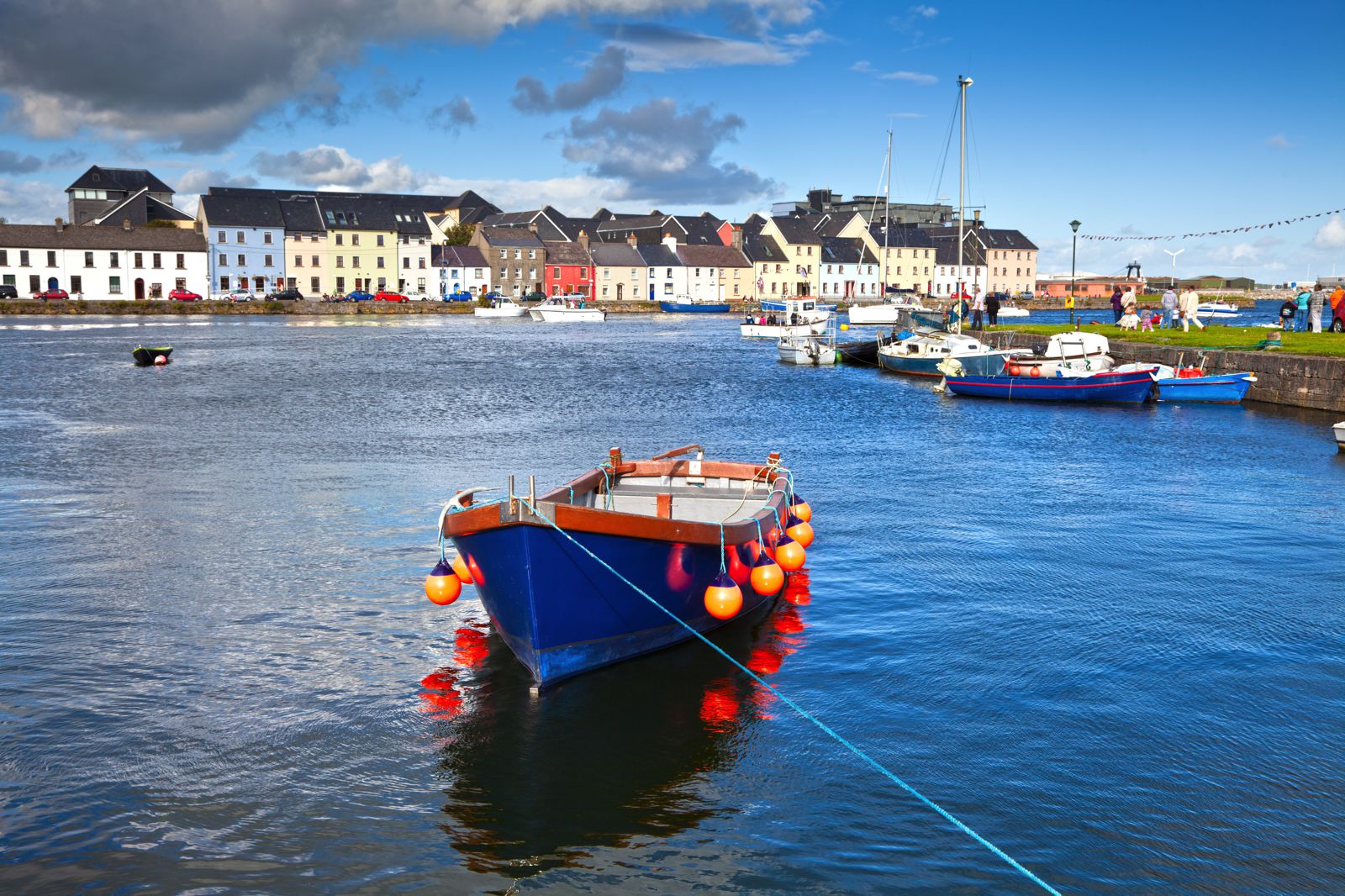 One of Ireland's most westerly cities, Galway is a perfect place to explore the culture and charm of Ireland. Make sure to wander through the medieval, Kirwan's Lane, visit the (almost 500-year-old) Spanish Arch and take a crafty cruise on the River Corrib.
If you're looking for a great place to fill your tummy, head over to, John Keogh's, The Lock Keeper who create some tasty seafood chowder that's a warming treat after exploring Galway Bay.
14.) Wander through Killarney National Park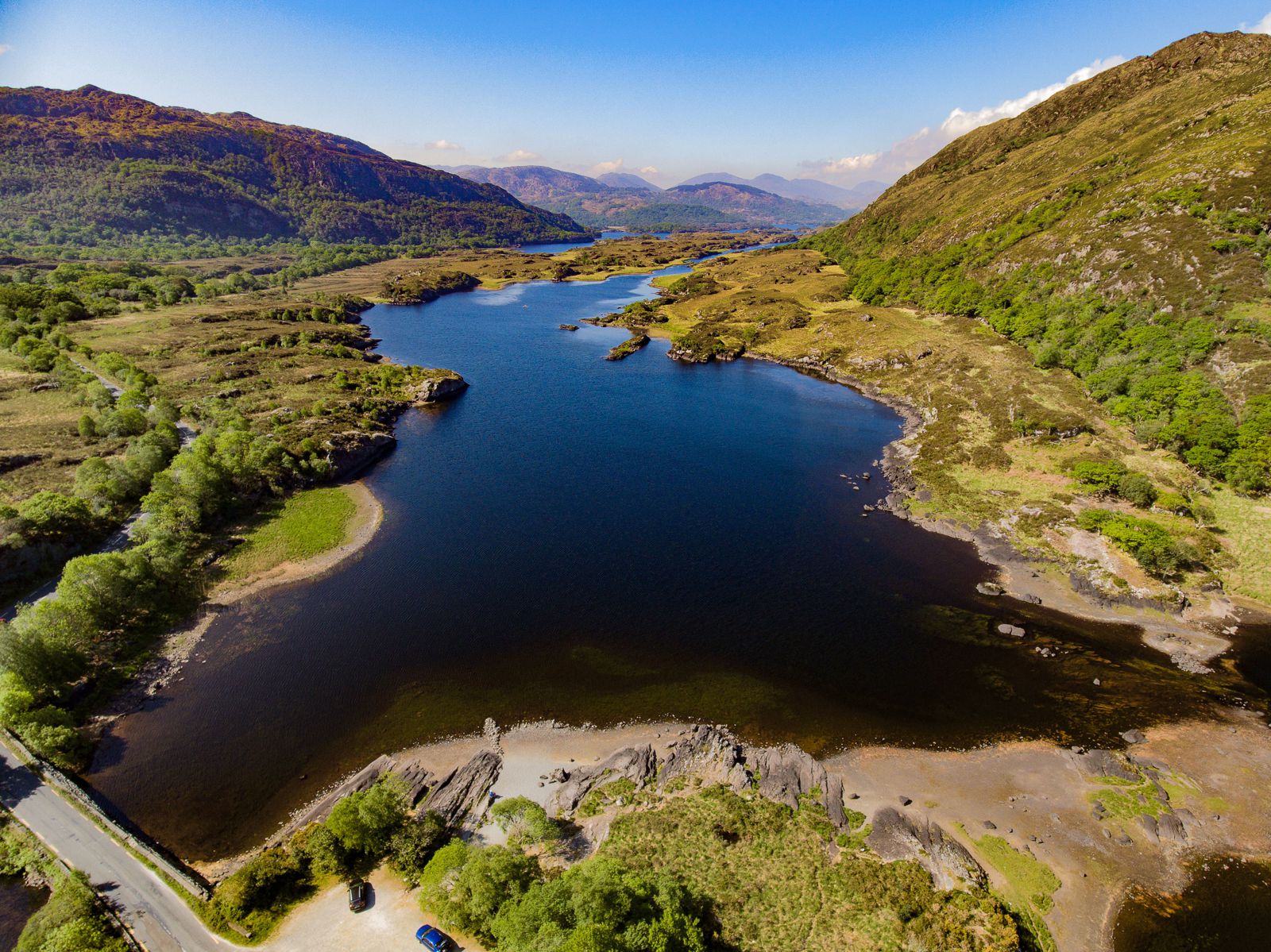 Officially the first national park in Ireland, Killarney National Park is the perfect place to head out into the unspoilt countryside of Ireland. Make sure to pack your rambling shoes and head out onto one of the many stunning trails that crisscross this place. Don't forget to wander the lake's shoreline too, it really is a special place.
15.) See Ross Castle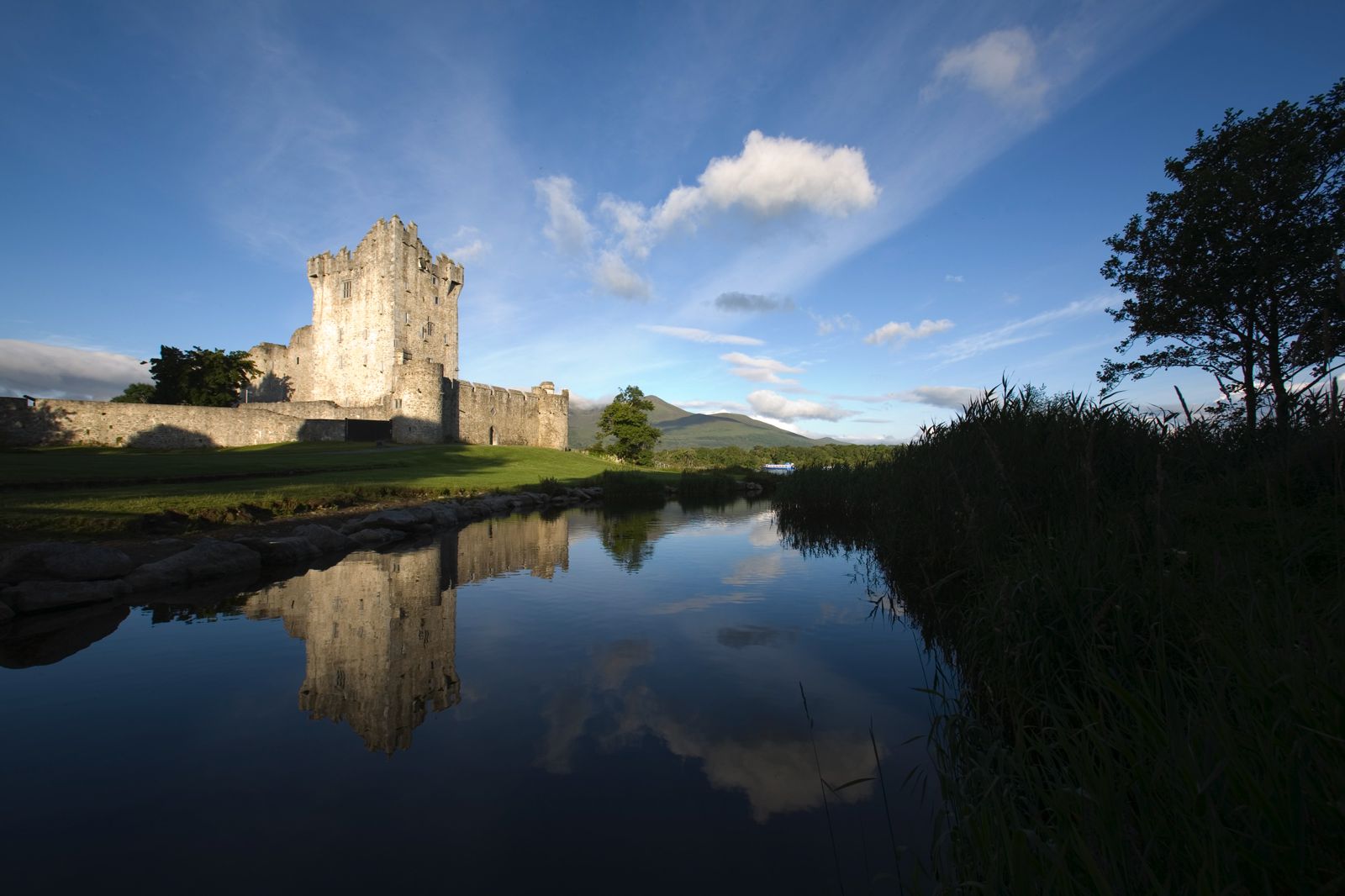 Killarney National Park isn't just home to a unspoilt natural landscape, it's also home to Ross castle, an almost 500-year-old castle on the edge of Lough Leane. It's a great place to explore for a few hours, just make sure to take a few coins to pay for entry.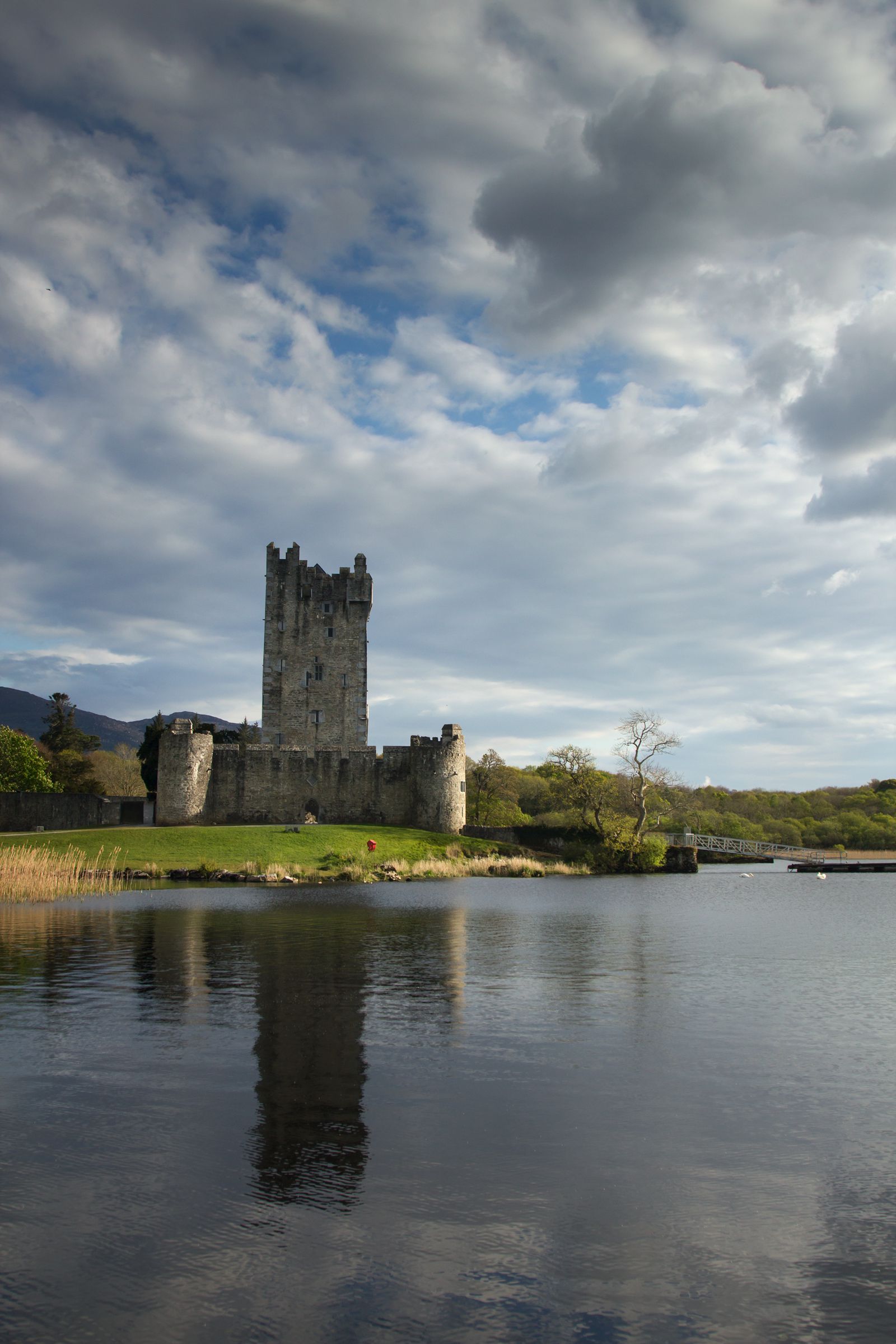 Tours tend to run every half hour and cost around €5 or so.
16.) Kiss the Blarney Stone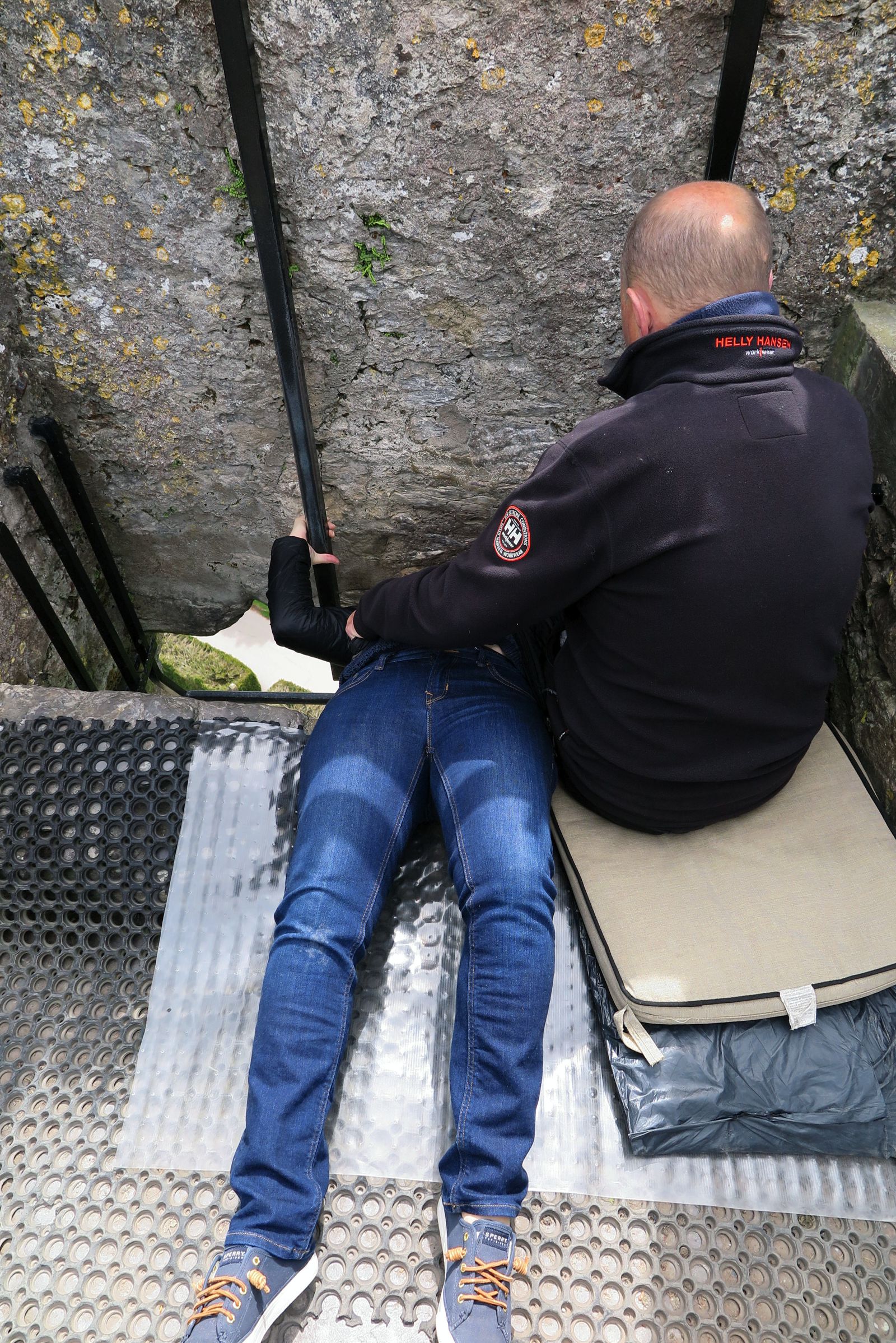 This slab of limestone at Blarney Castle has become legendary as the spot to receive the 'gift of the gab' or being able to flirt your way through life!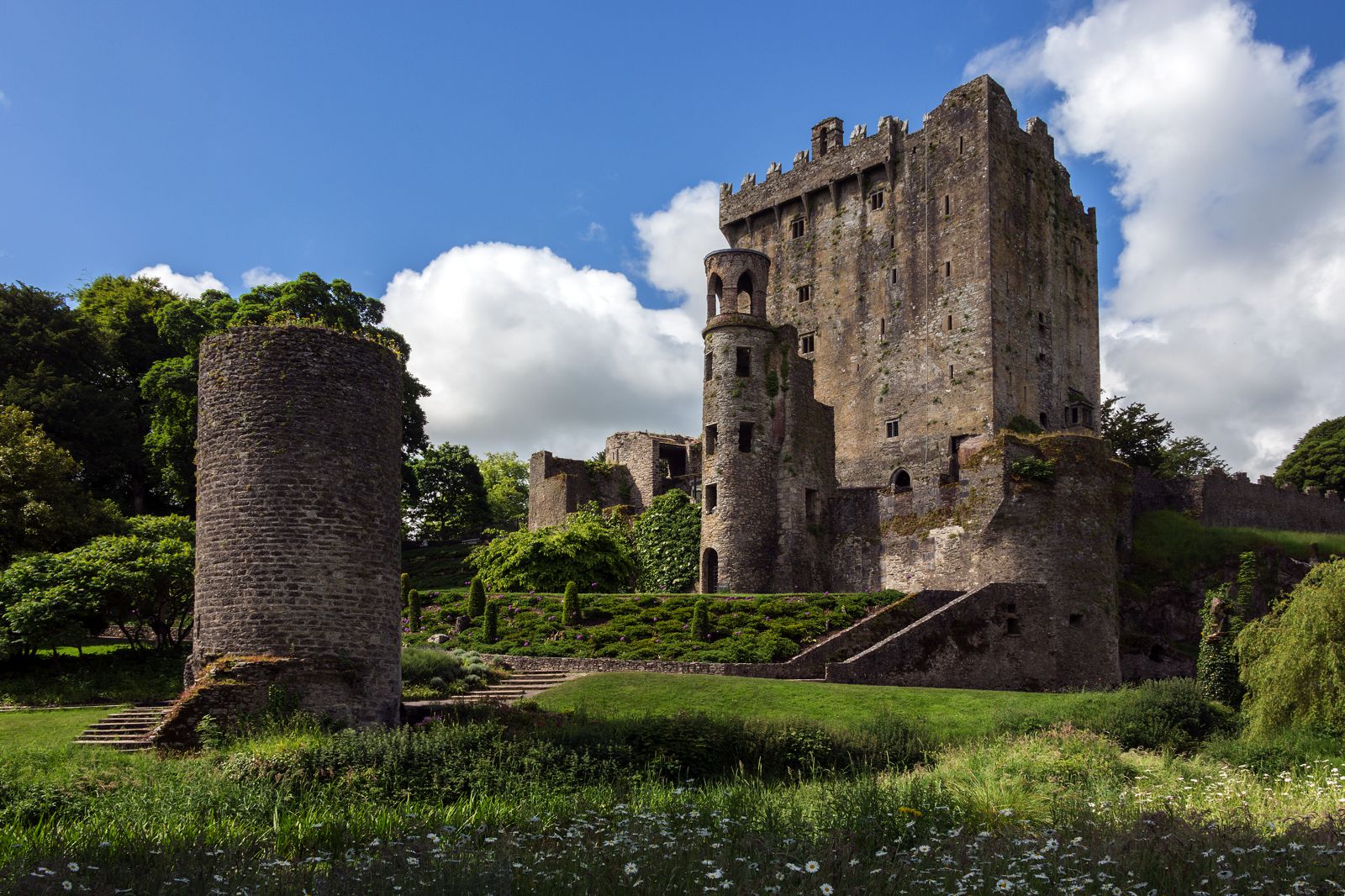 You will have to queue to kiss the stone, but who cares if you're getting the 'gift of the gab'… you'll be able to talk yourself out of any queue in the future! Ha! 🤣
17.) Drive the Wild Atlantic Way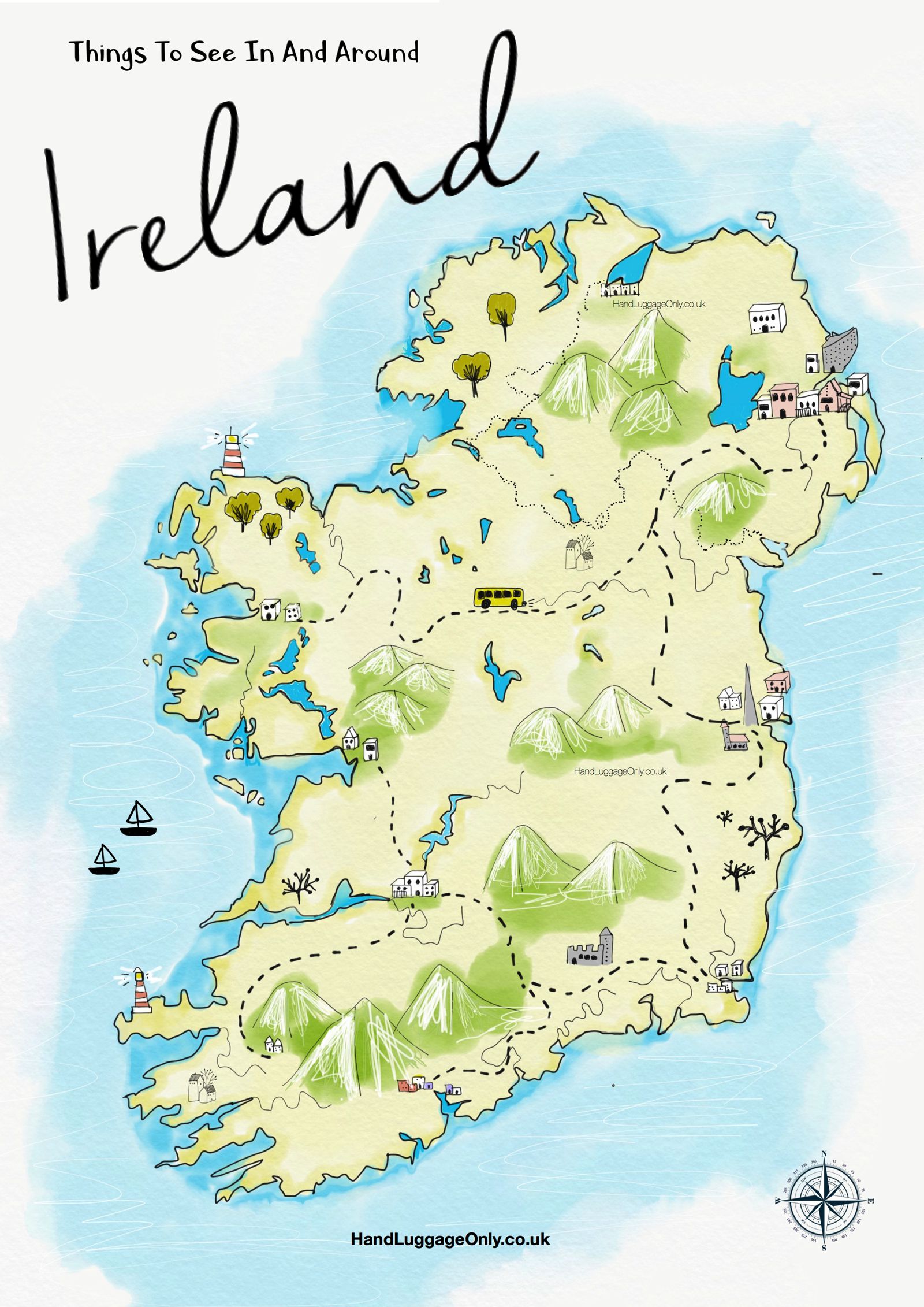 The Wild Atlantic Way is one of Western Europe's most iconic drives and one amazing way to explore Ireland. Take the scenic route and discover a whole heap of stunning sites you'll want to explore, such as; Downpatrick Head, Loop Head, Keem Bay and the Old Head of Kinsale.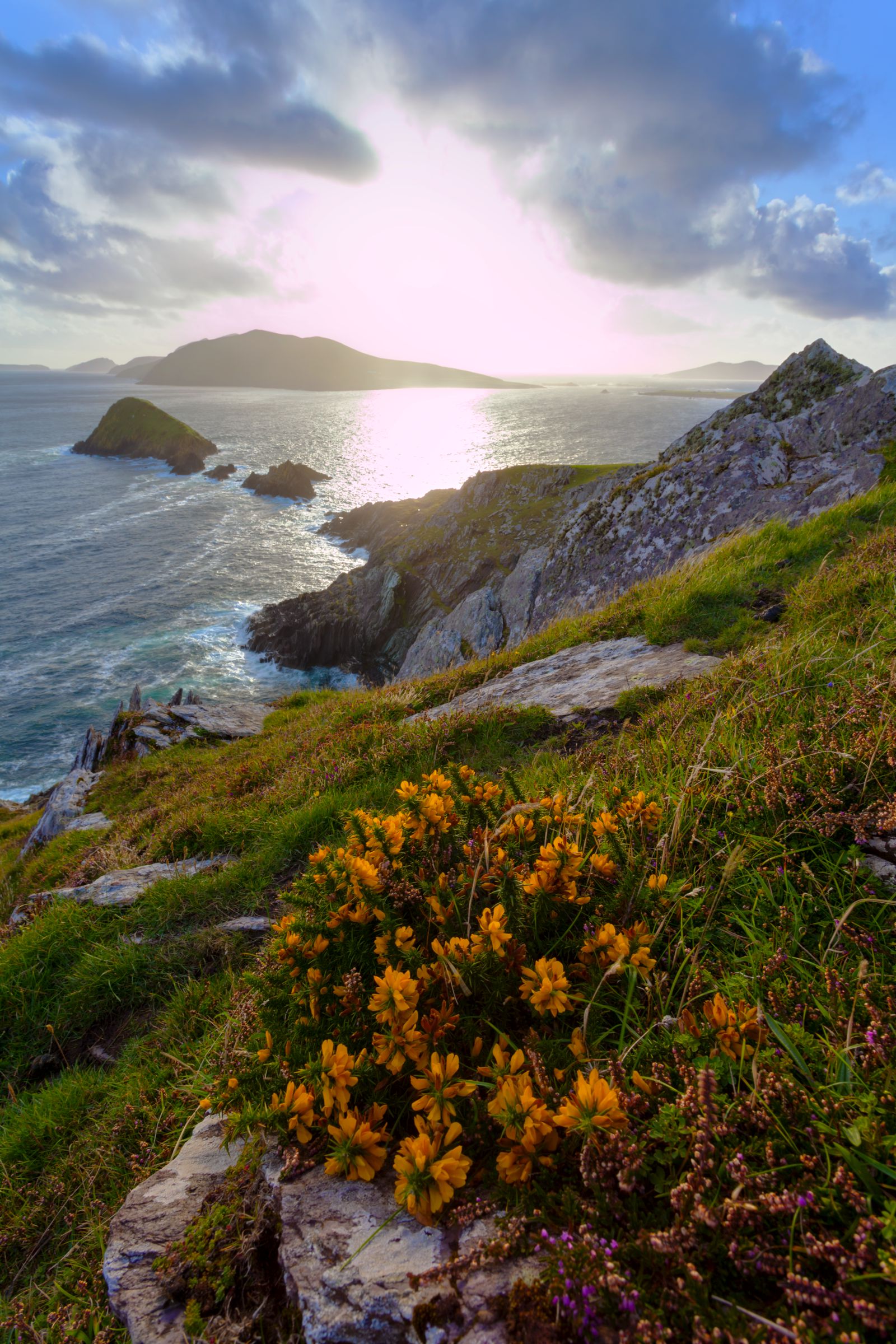 The whole coastal route is just so stunning and the perfect way to explore the western coastline.
18.) See the views from Ben Bulben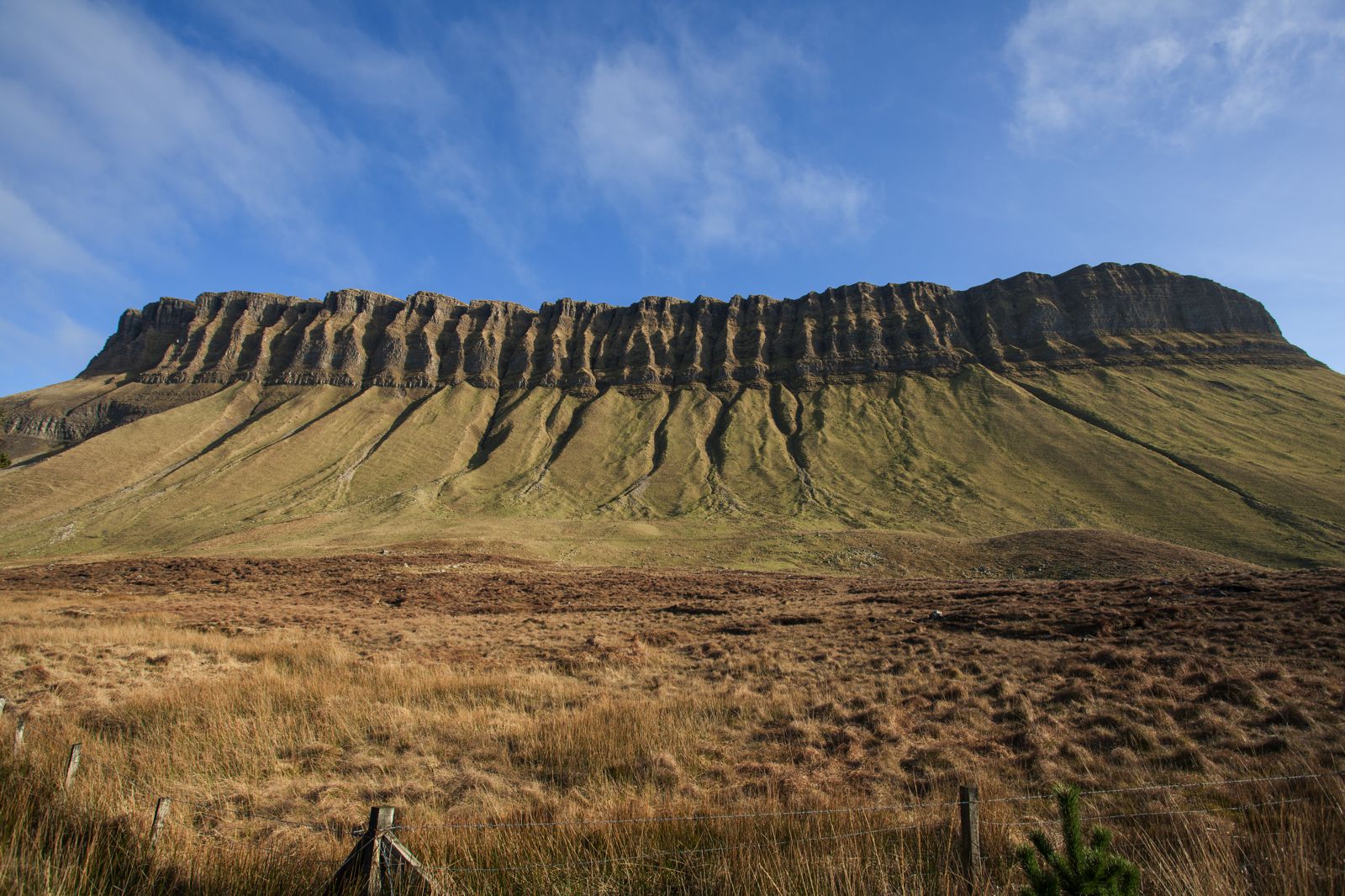 Part of the Dartry Mountains, Ben Bulben is a unique and iconic mountain to see in Ireland. The hike itself isn't the hardest, though it might not be ideal for very young children or people with impaired mobility.
Pack your hiking shoes, take plenty of water and head out to see the views from the very top. the forest walk is just amazing too. 🌲
19.) See The Burren & Poulnabrone Dolmen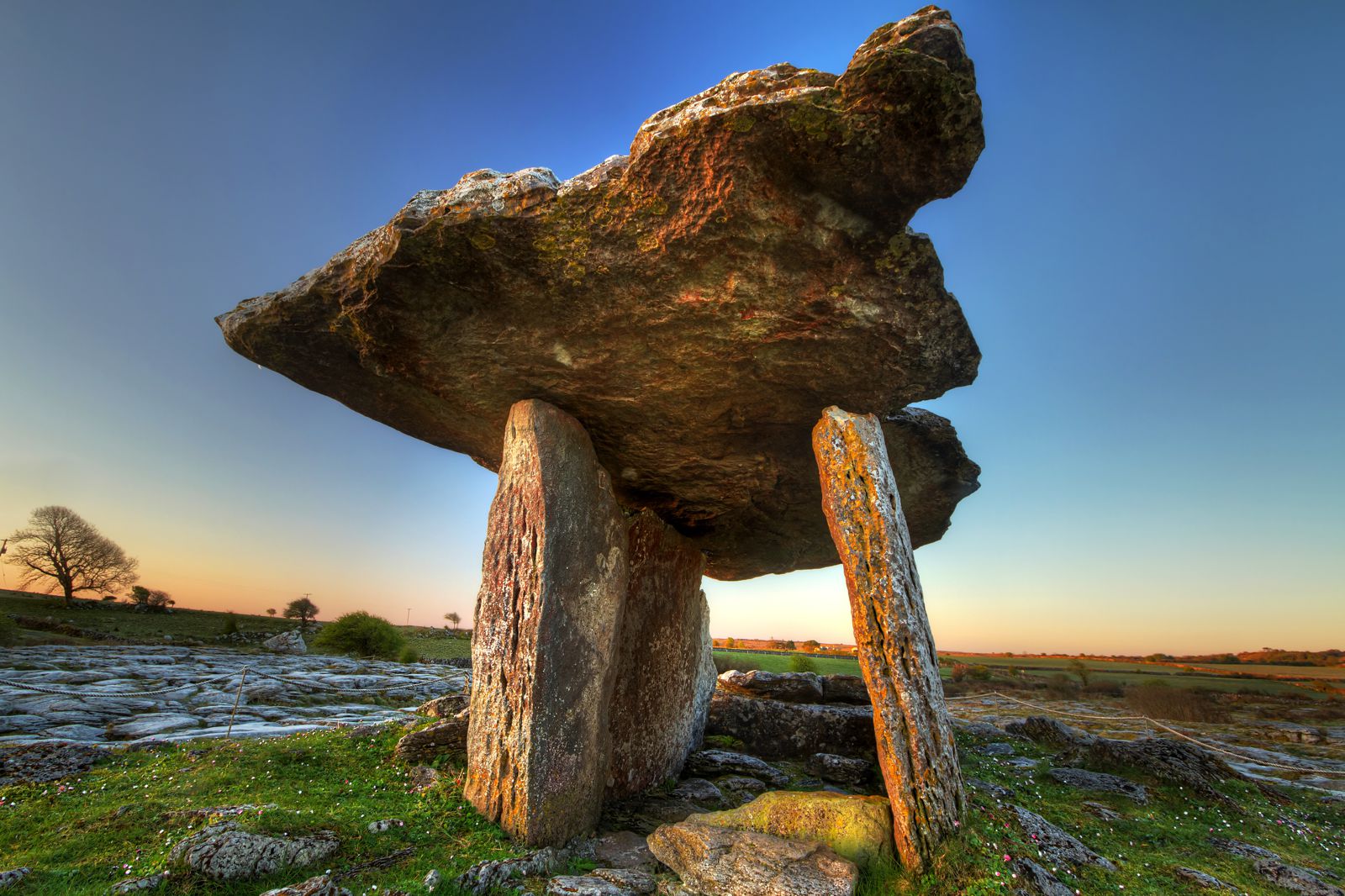 This tomb is well over 4,000 years old and a reminder to the long history that Ireland has. Located relatively close to Ballyvaughan and on top of The Burren, it's one iconic Irish site you have to see (and it's free).
Just make sure you plan your visit early in the morning or early evening, this way you'll have a much quieter experience.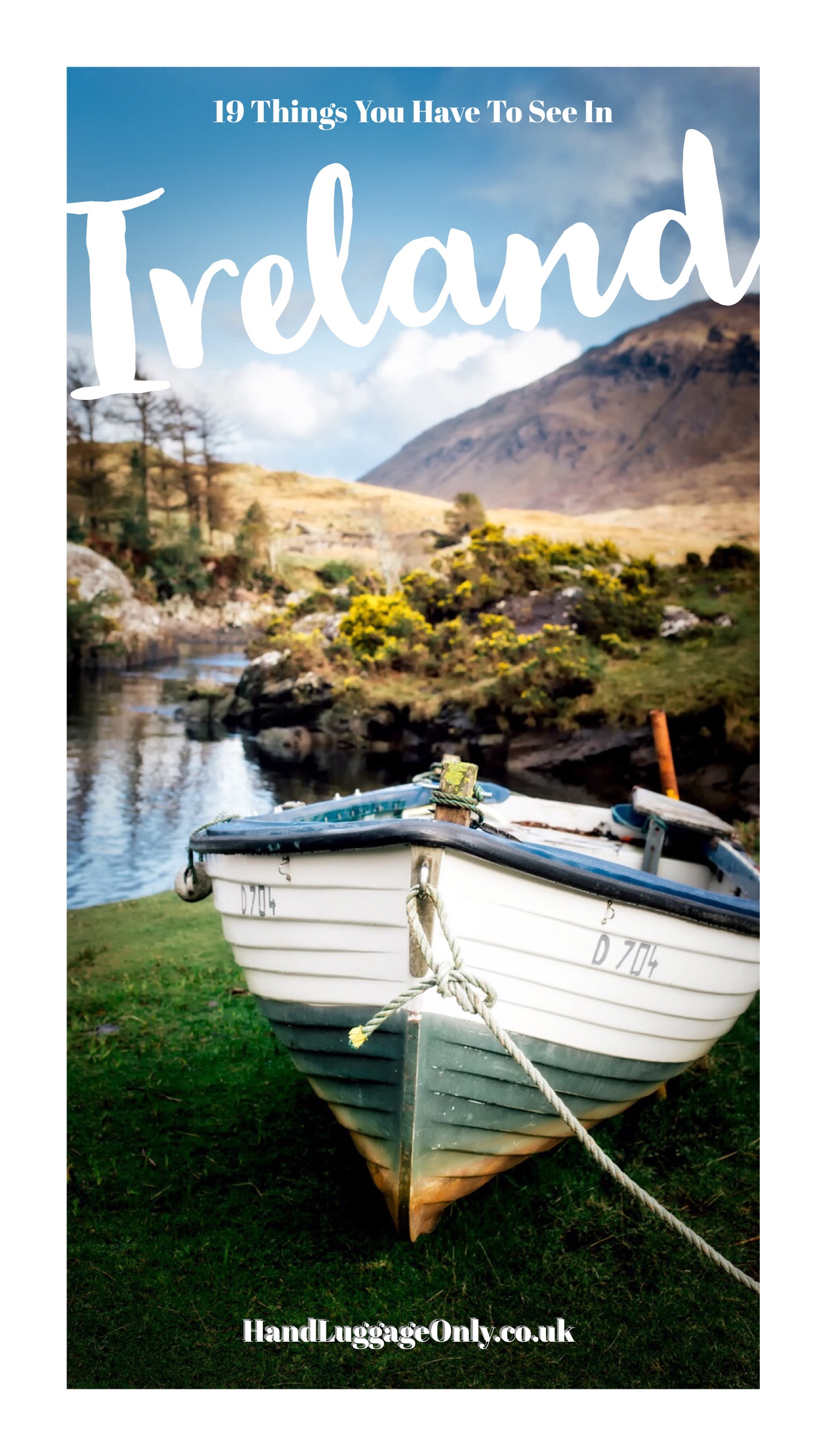 ---
---