I'm a sucker for a Christmas Market! There's something about the smell of all the stalls, the sugared almonds, the music and the piping-hot Glühwein that just gets me excited.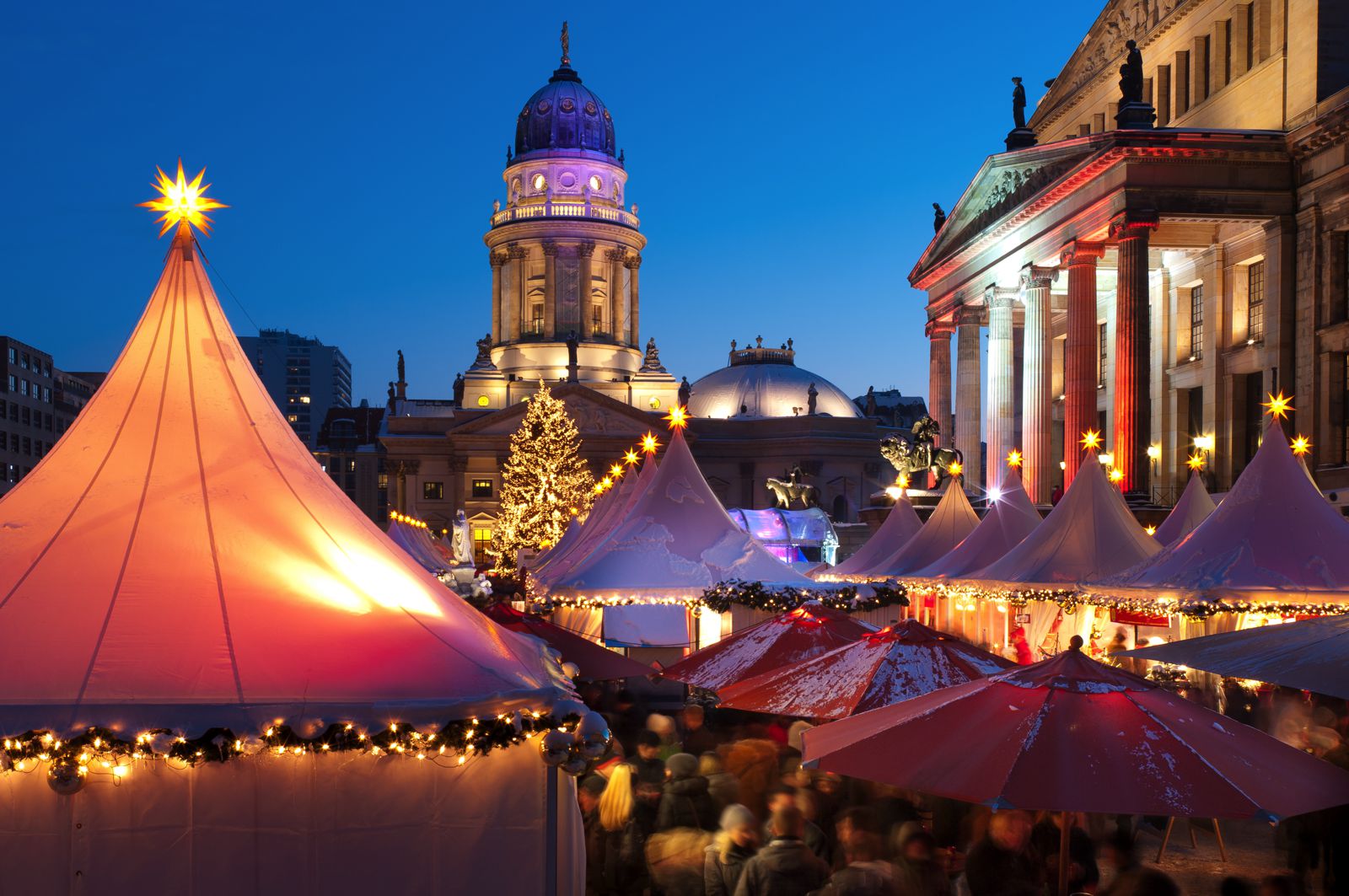 For me, visiting a Christmas Market reminds me of my childhood excitement on Christmas Eve, you know, once you left your carrots, mince pies and milk (a dram of whiskey in my case, which my dad assured me Santa loved). 🙄
Anyway, before I ramble on about my Dad's assurance of a whiskey-loving Santa, I wanted to share some of my very favourite Chrismas markets that you should pop over to this year. Just remember, eat all the toffee apples, gorge on every currywurst and keep your hands toasty with a nice and warm Glühwein. 🎄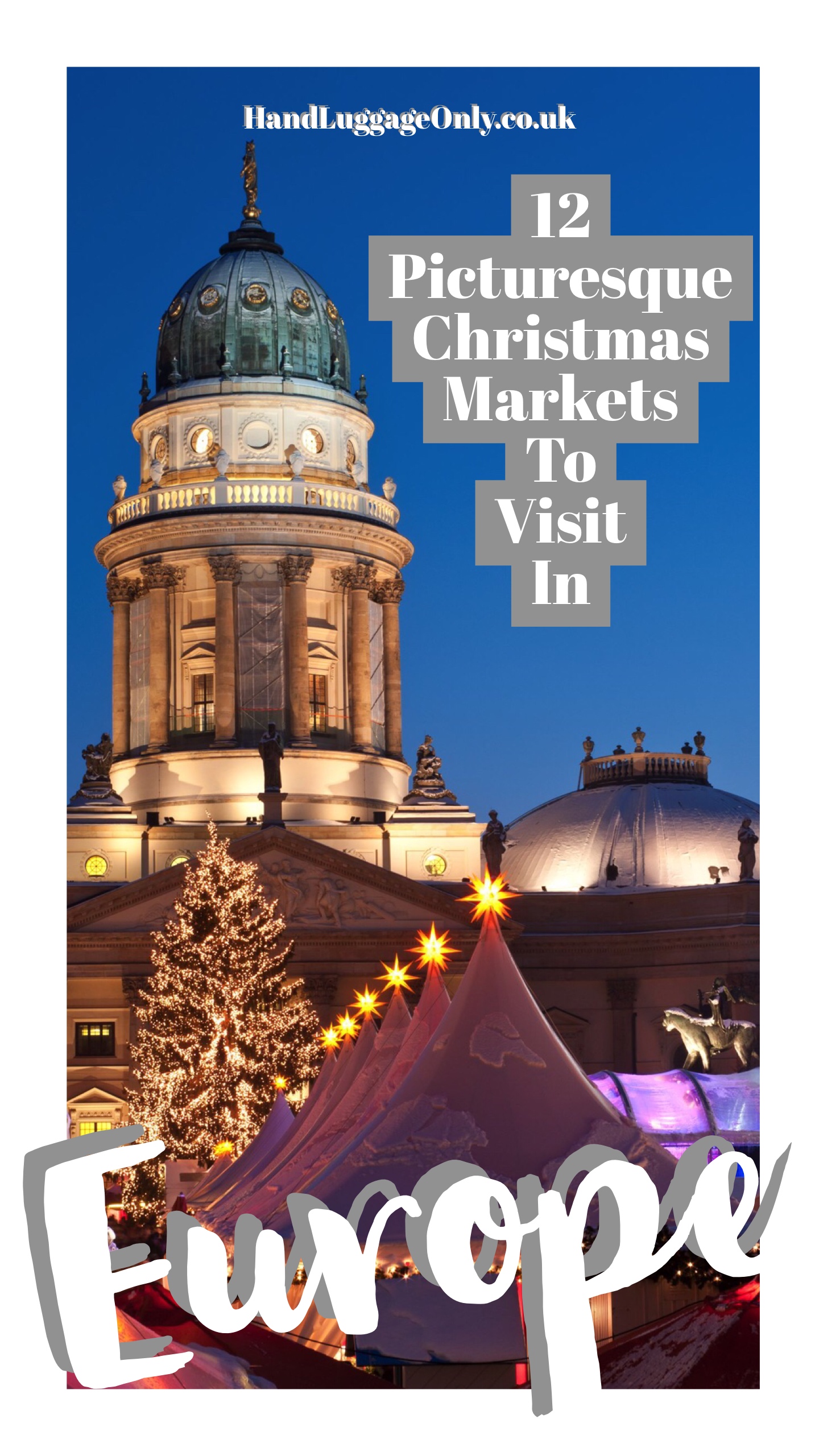 1.) Hamburg, Germany 
There's something about the Christmas Market in Hamburg that is so special. Perched right next to Cityhall, the market really focuses on regional specialities. The stalls are filled with; baubles from  Erzgebirge region, Wood carvings that are lovingly made in Tyrol and gingerbread makers from the likes of Nuremberg.
Don't forget, at around 4 pm, 6 pm and 8 pm, Santa Claus will fly across the sky above the market itself – so keep your eyes peeled. 🎅🏼
Read more on our visit to Hamburg and its Christmas market, right here
2.) Gendarmenmarkt (Berlin), Germany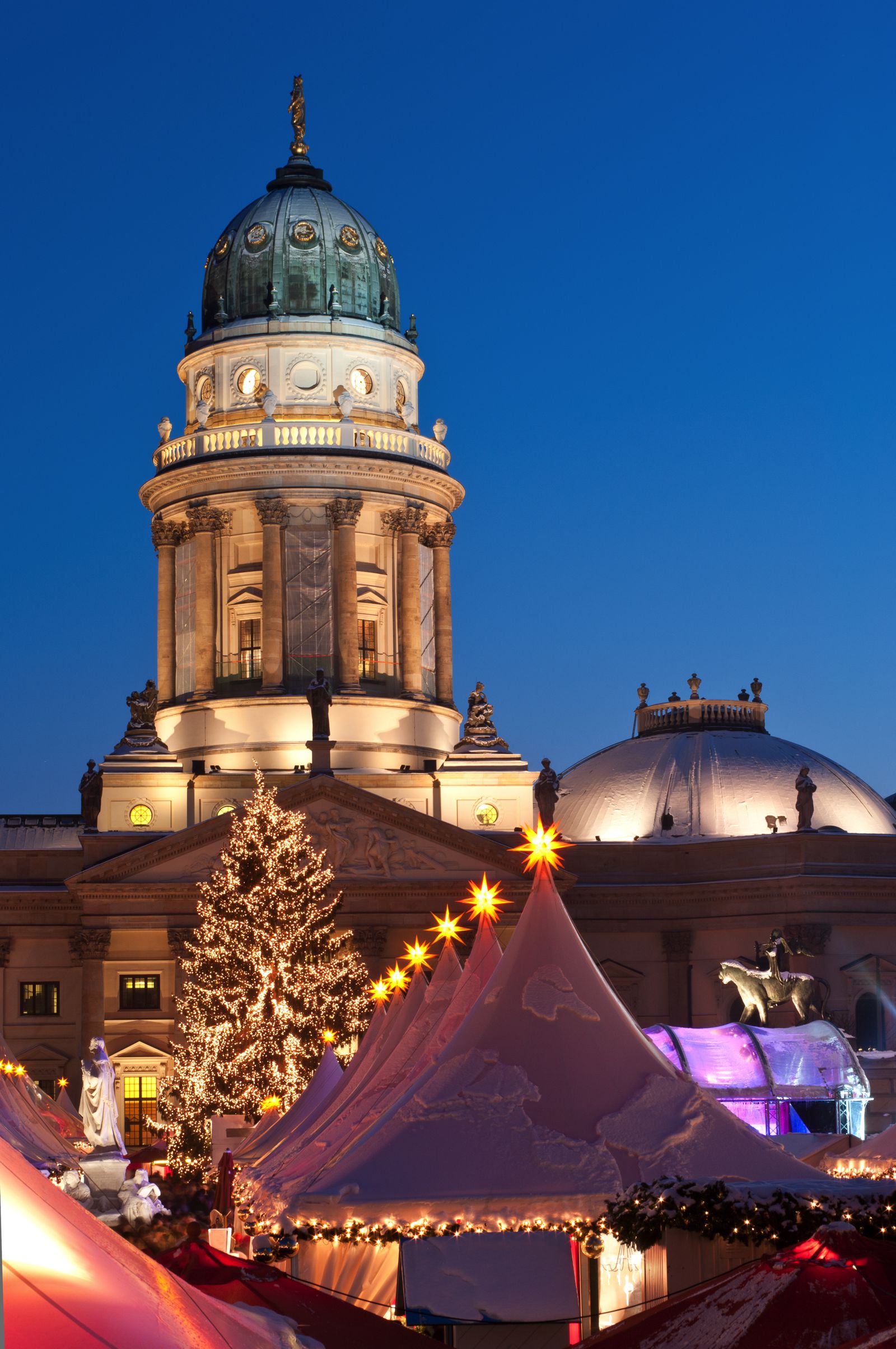 One of my favourite squares in Berlin, Gendarmenmarkt that is watched over by the gorgeous domed buildings of German and French Cathedrals and Schinkel's Concert hall.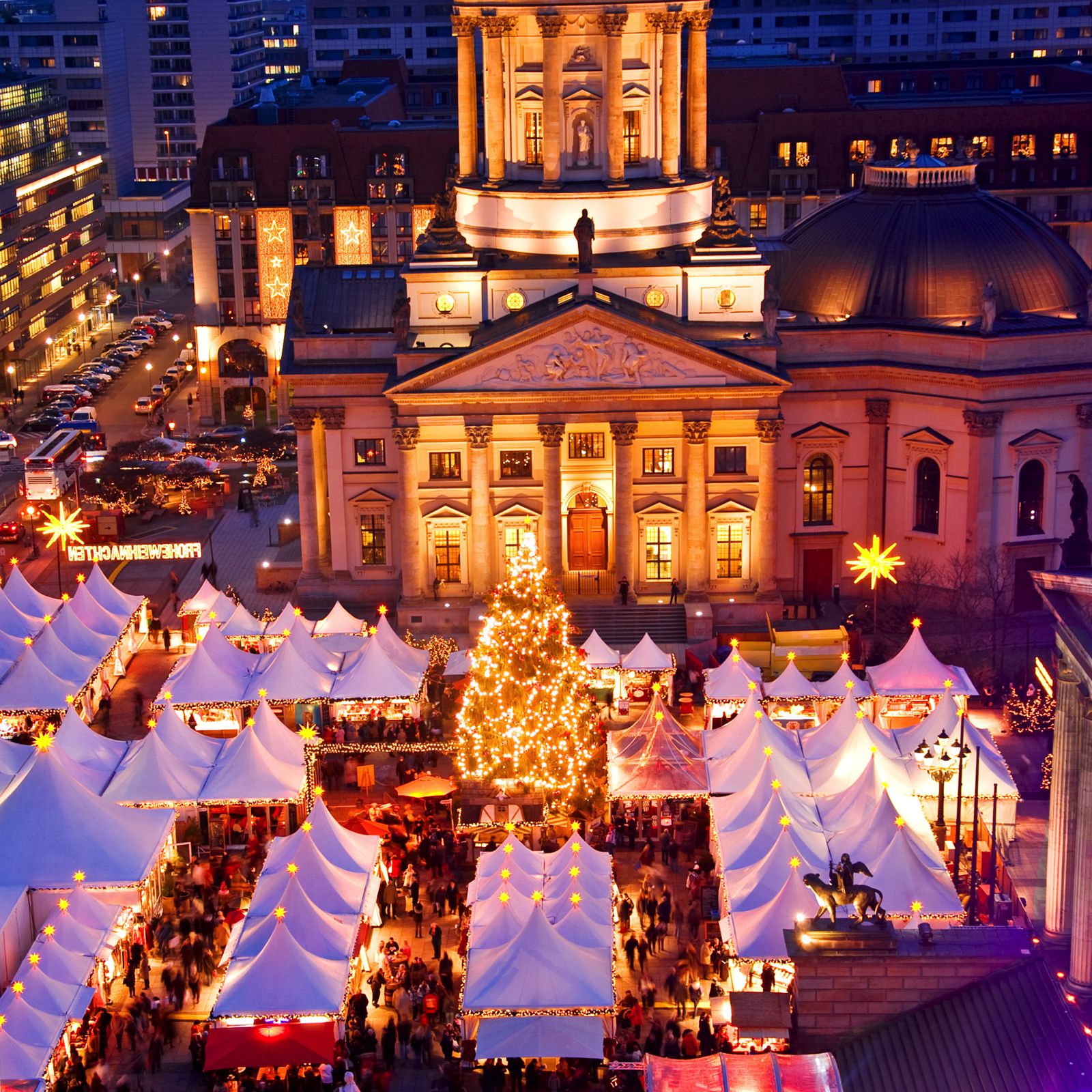 The market is a hive and flurry of stalls, live shows, yummy food and epic live music that is enjoyed by locals and us visitors.
If you're thinking of visiting Berlin, make sure to see these gorgeous places
3.) Copenhagen, Denmark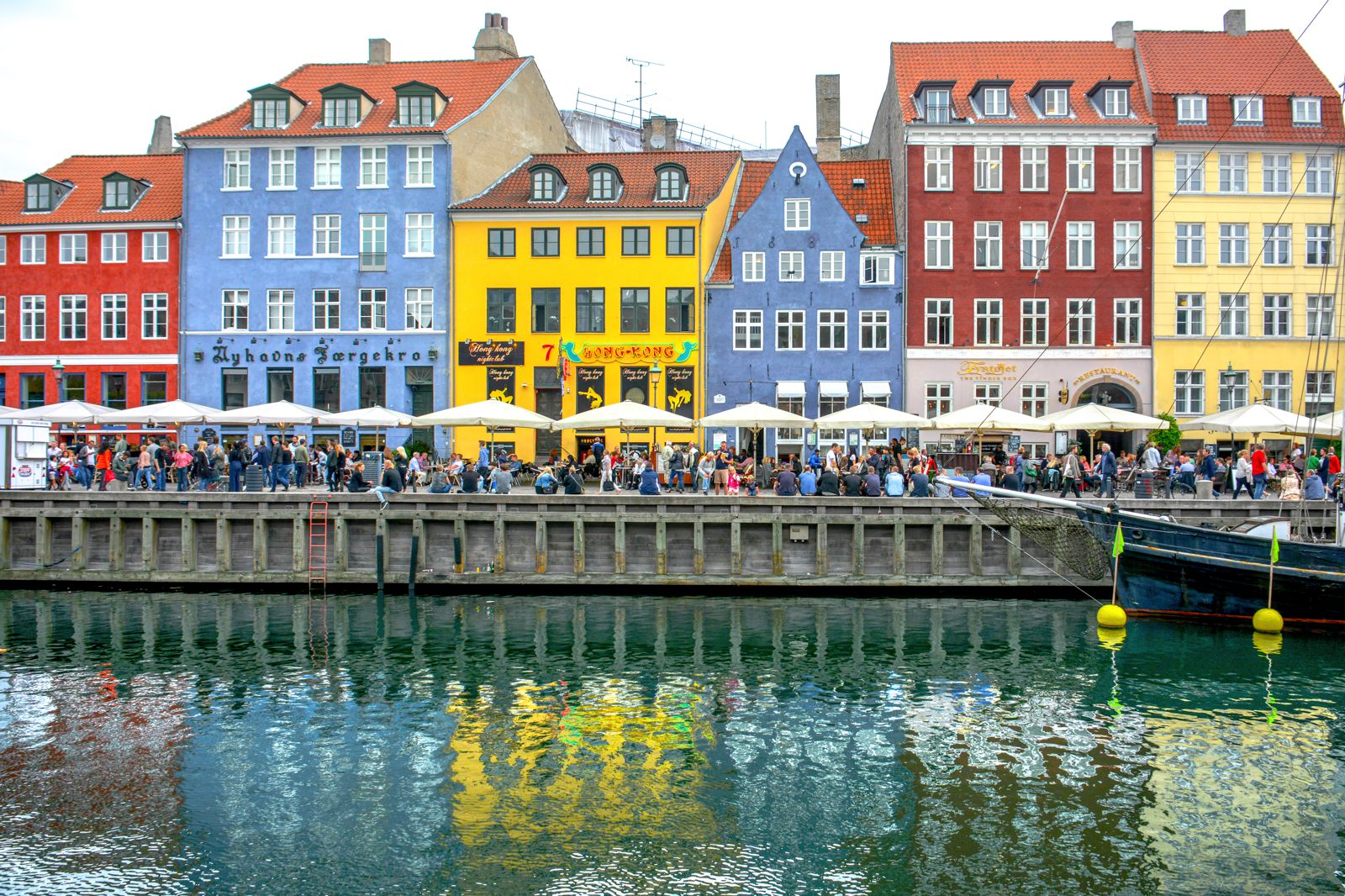 Copenhagen is an incredible city to explore, which is only made better by Christmas! Make sure you head over to one of the world's oldest theme parks, Tivoli Gardens – which is smack bang in the centre of the city. At Christmas, they have a magical market and amazing live shows (with fireworks in the evening). It really is a special place to be.
Don't forget to ride The Rollercoaster, it's the oldest wooden rollercoaster in the world and soooooo much fun! If you want to visit other Christmas Markets, make sure to head to the old harbour Nyhavn or the market in the Meatpacking District.
Visiting Copenhagen? Make sure you see these amazing places
4.) Tallinn, Estonia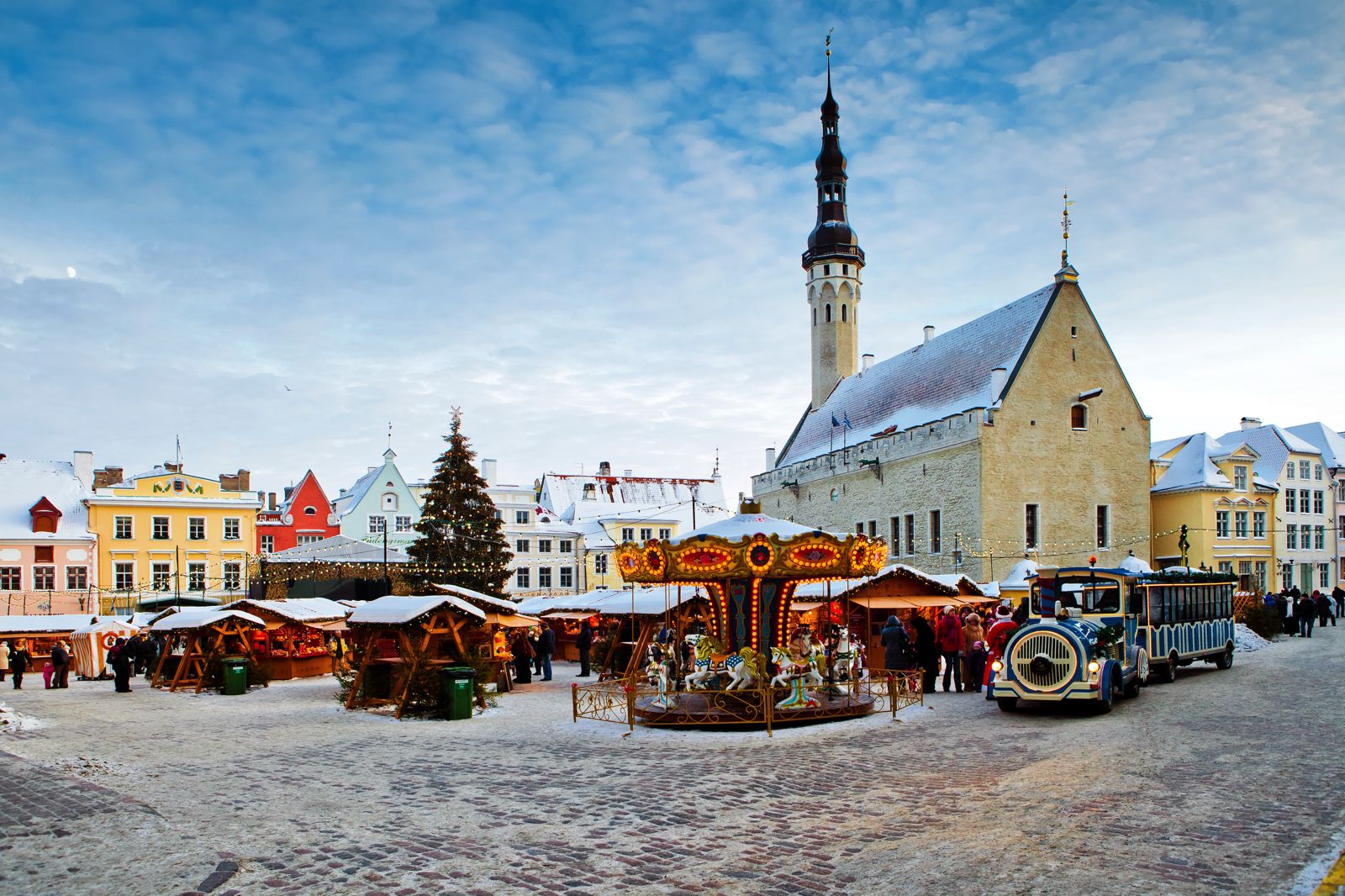 Home to the world's first public Christmas tree, The Square where Raekoja plats Christmas market is held continues the tradition almost 600 years later. Make sure to try some typically seasonal cuisine here, such as black pudding, sour cabbage. Make sure to stay warm with plenty of hot chocolate and plenty of hot wines too.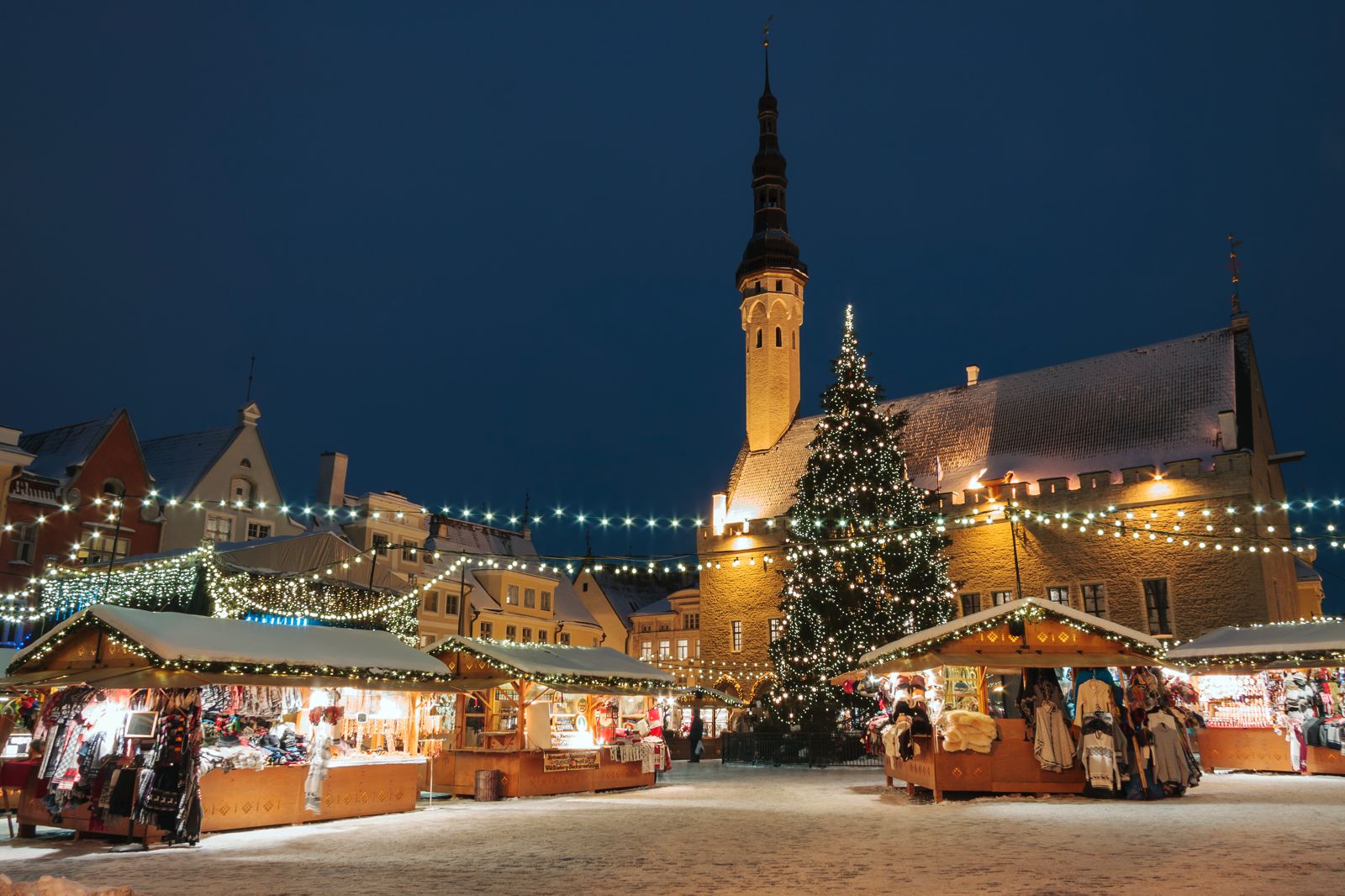 The market opens on the 17th November and closes on the 6th January.
5.) Nottingham, England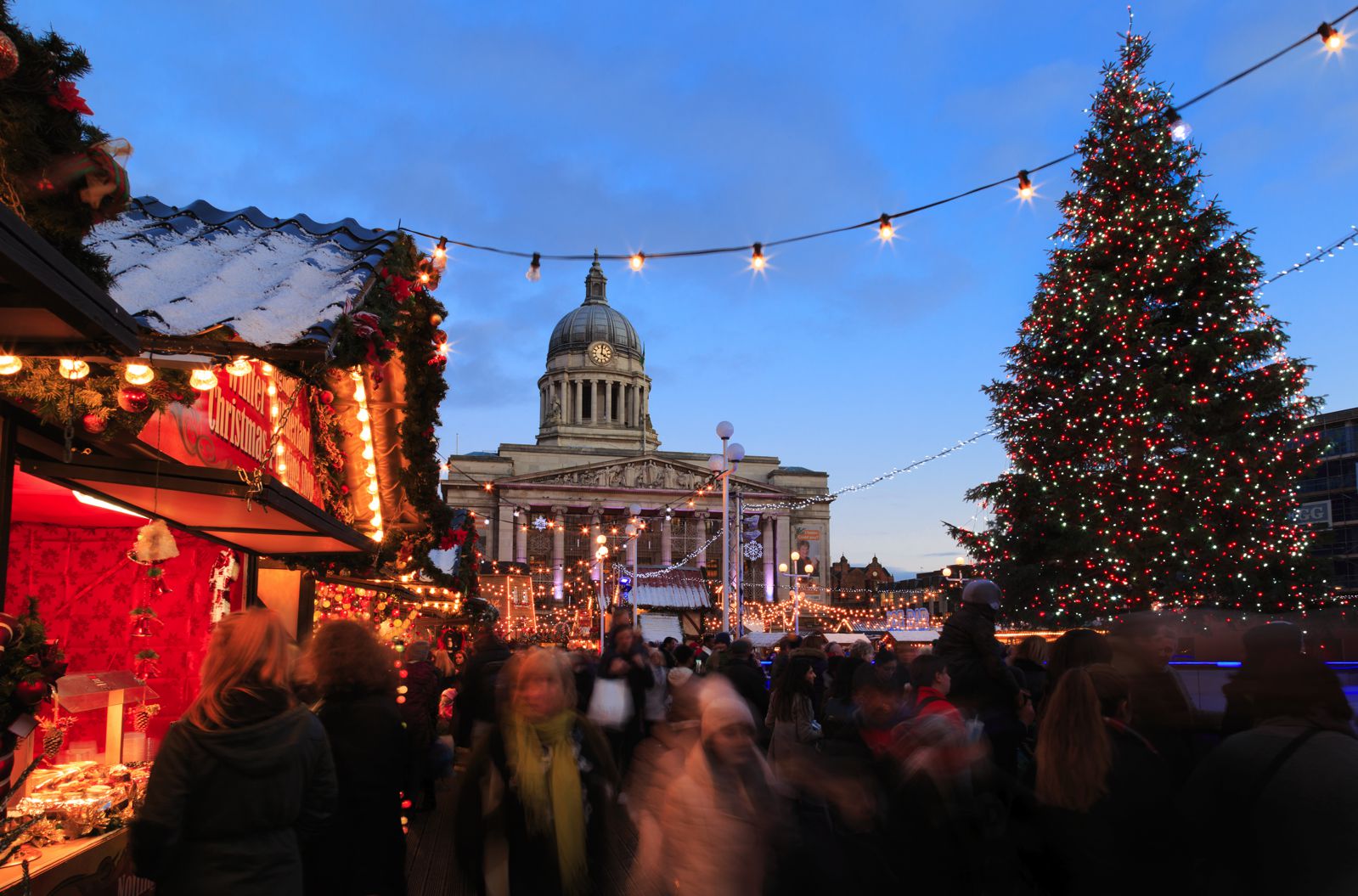 Nottingham's Winter Wonderland takes place in two iconic spots in the city, Market Square and Long Row. Surrounded by cosy Victorian Cabins, the largest ice rink in the region and some thirst quenching bars that serve an epic spiced cider and a hot toddy.
Don't forget to pop in the Helter Skelter bar too!
6.) Cologne, Germany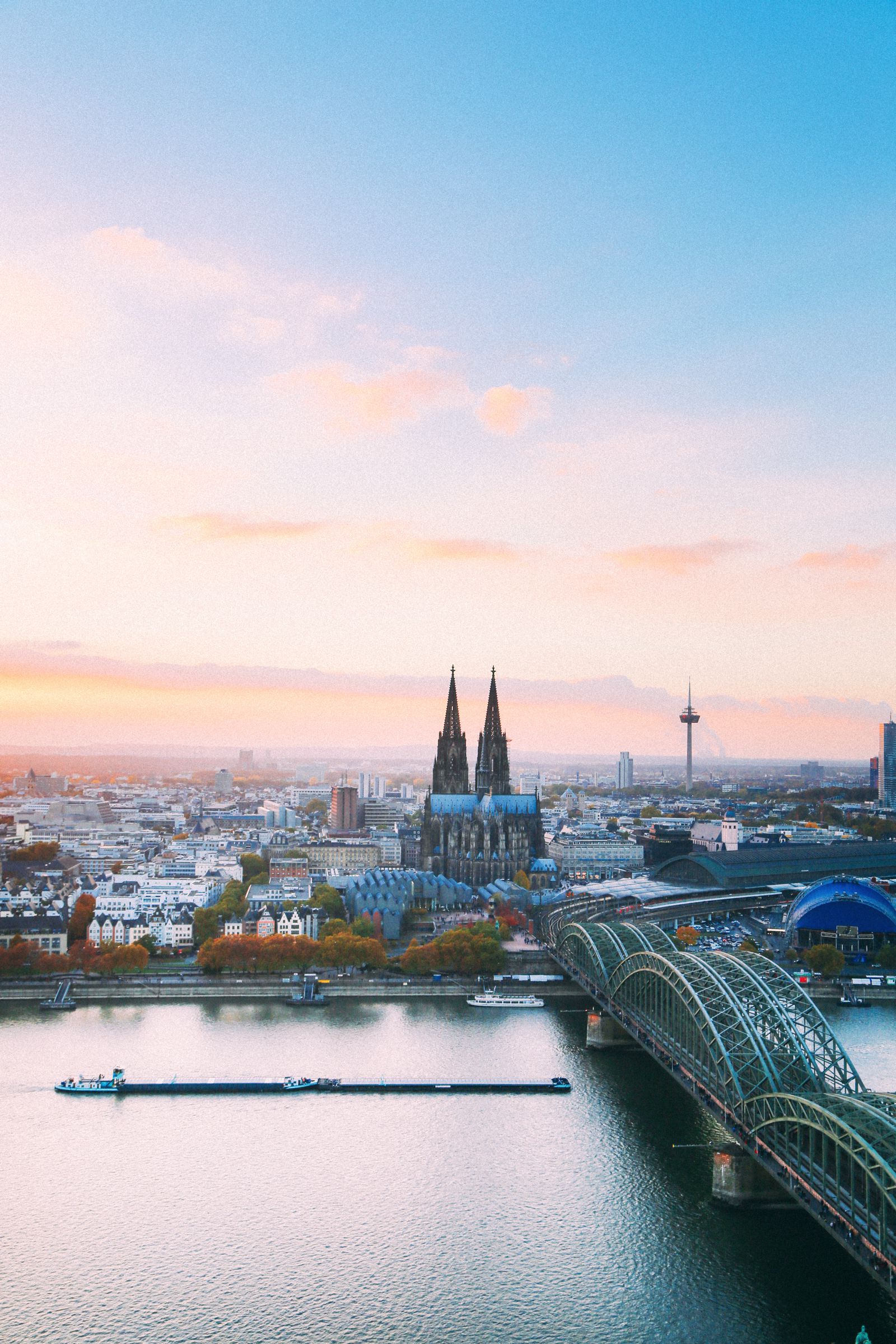 For about 3 weeks (27th November-23rd December), Cologne hosts a gorgeous Christmas Market that you have to visit when in the city. The city has a number of Christmas markets to choose from, with the largest being in the centre of the city itself, with the biggest near Cologne Cathedral. Even though the central markets are incredible, make sure to also pop over to Angel Market on Neumarkt and St. Nick's Village on Rudolfplatz for some cosy markets that are too good to miss.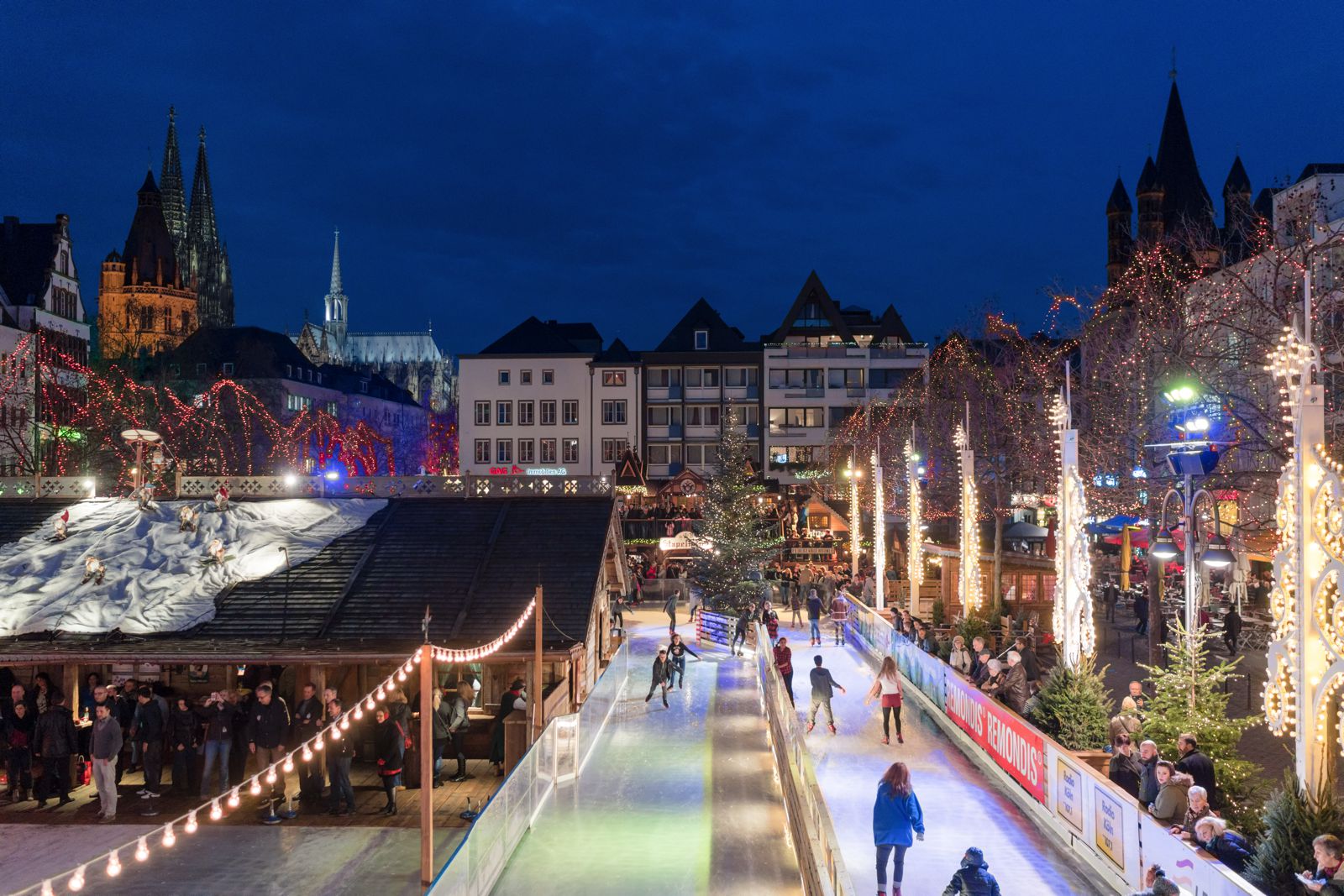 Even though the central markets are incredible, make sure to also pop over to Angel Market on Neumarkt and St. Nick's Village on Rudolfplatz for some cosy markets that are too good to miss.
Visiting Cologne? Read our complete guide to the city, right here
7.) Edinburgh, Scotland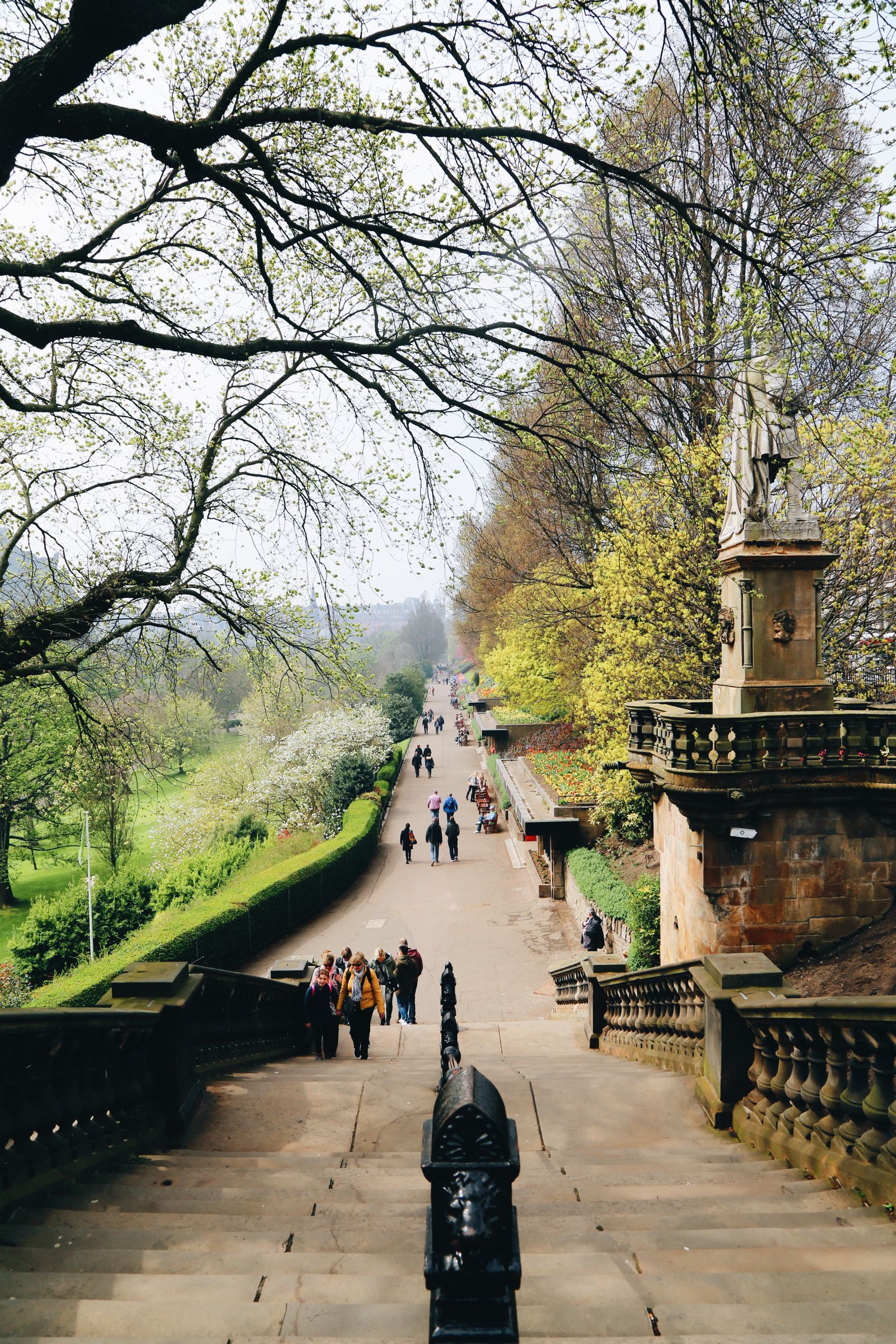 Starting in November and continuing through until January, Edinburgh really embraces the festive spirit. Make sure to visit St. Andrews Square for the oval ice rink, visit Santa Land in Princes Street Gardens and gorge on all the delicious foods and spiced apples from the log cabins.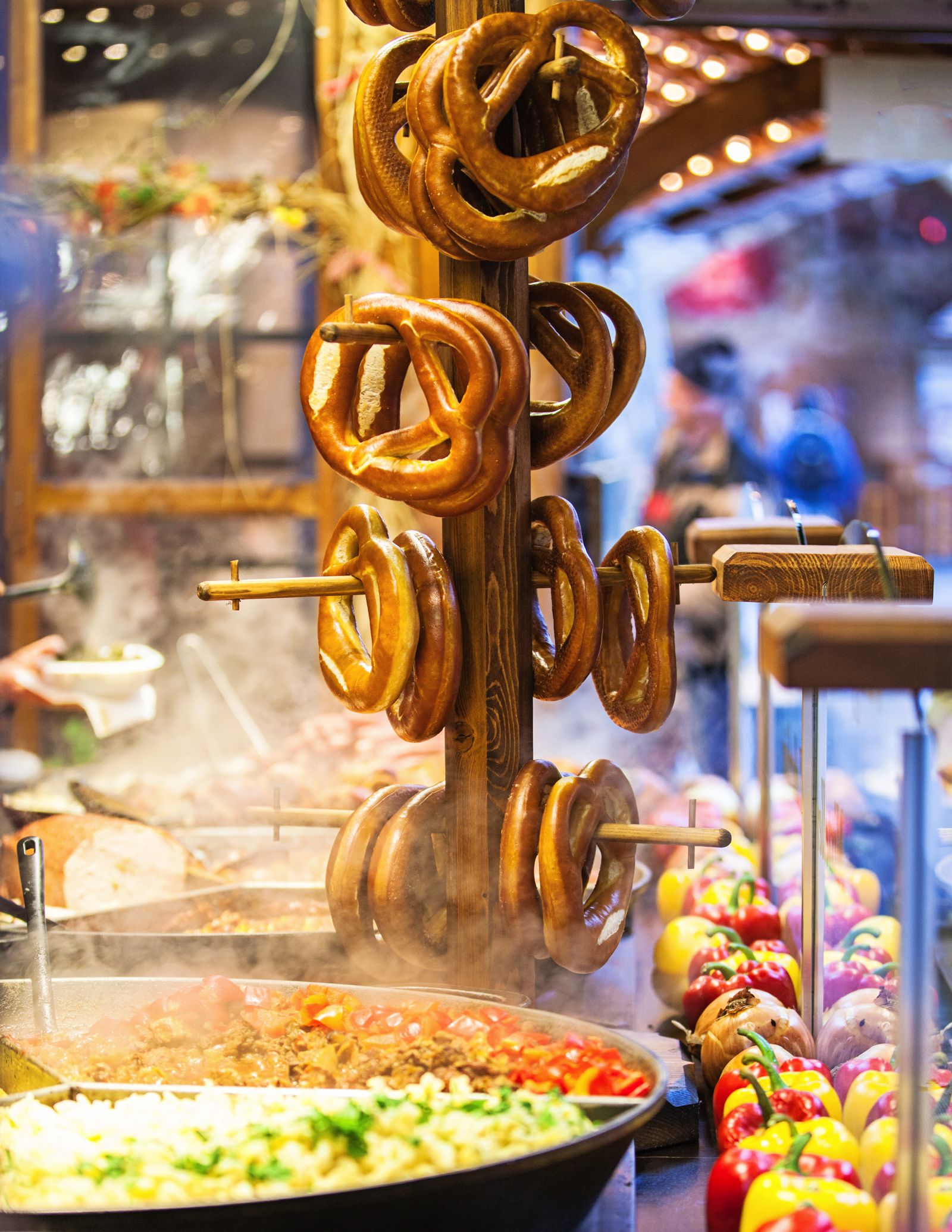 Make sure to also pop by the Scottish Market on George Street (a short 5-minute walk from Princes Street Gardens).
Visiting Edinburgh? Make sure you see these secret spots
8.) Munich, Germany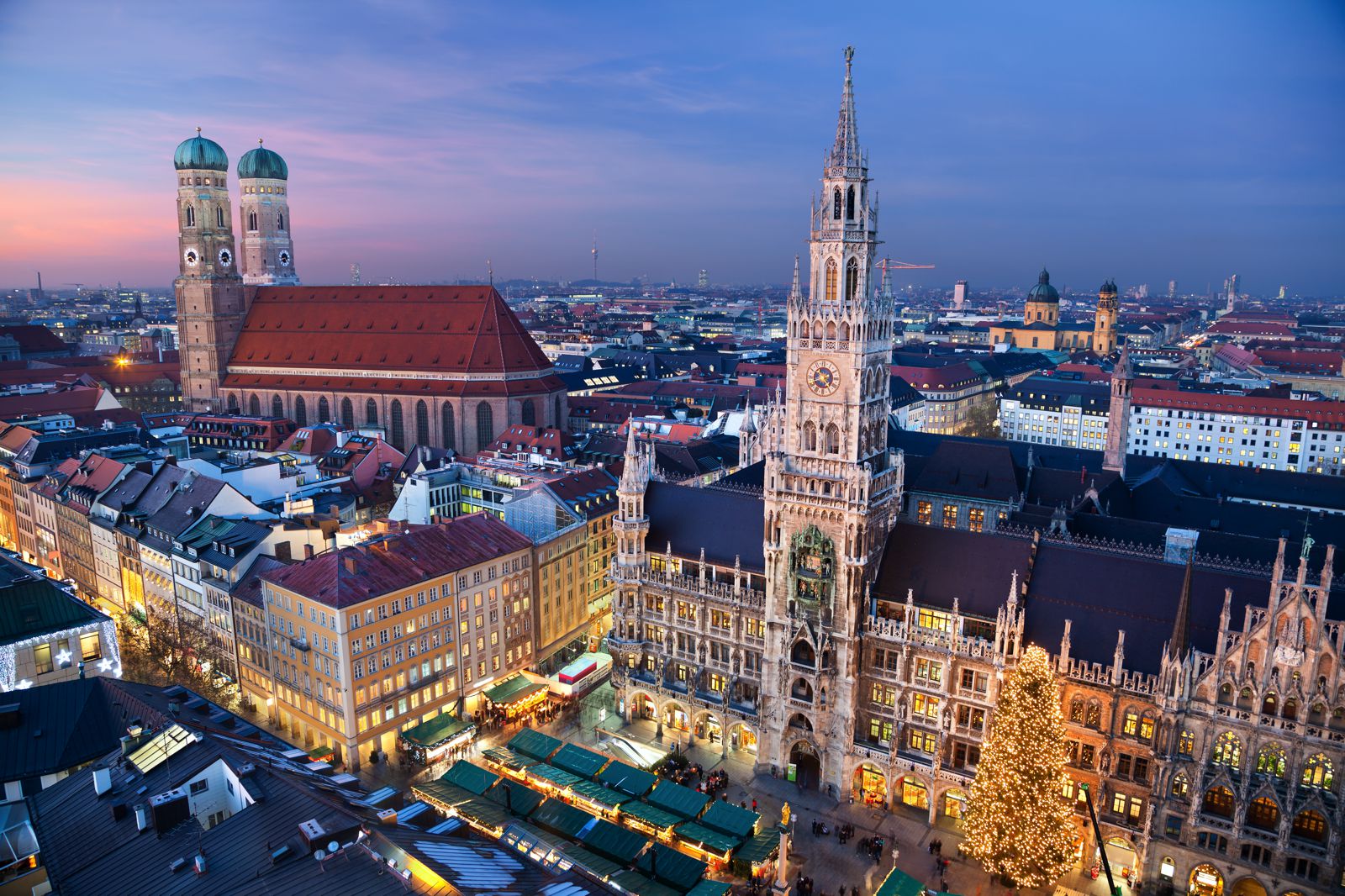 From the 27th November until the 24th December, Munich hosts an epic range of Christmas Markets, around 11 to be precise! Make sure you stop off at the Christmas Market at Sendlinger Tor that really emphasises crafts from all over the world. If you're looking for a little history, head to the 600-year old medieval Christmas market that has a range of wooden stalls selling hand-carved goodies.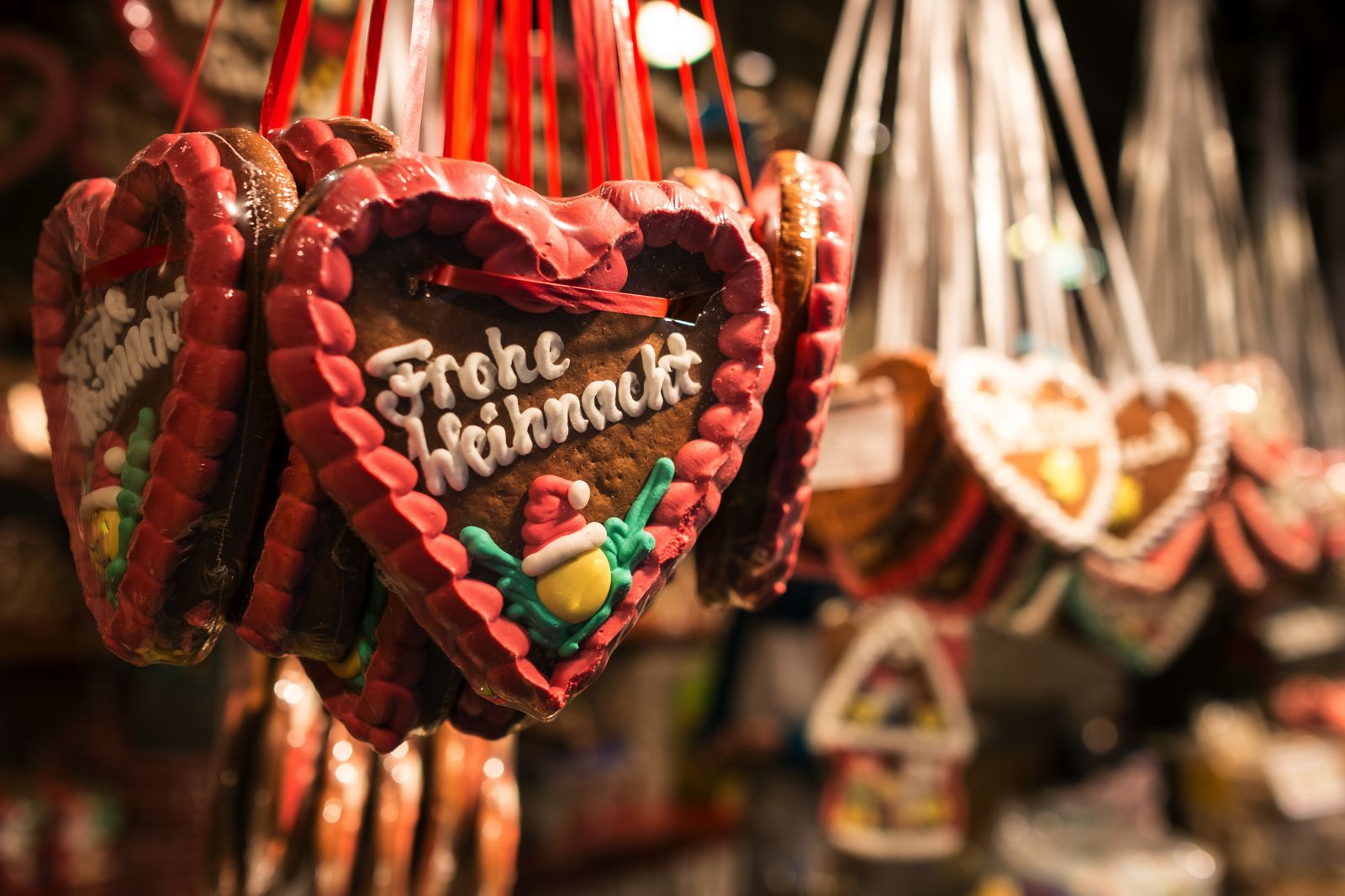 If you want a picturesque market, also head to the Christmas market at the Chinese Tower (based in the English Garden) where you can gorge on every bratwurst or delicious Kaiserschmarrn in sight!
9.) Stuttgart, Germany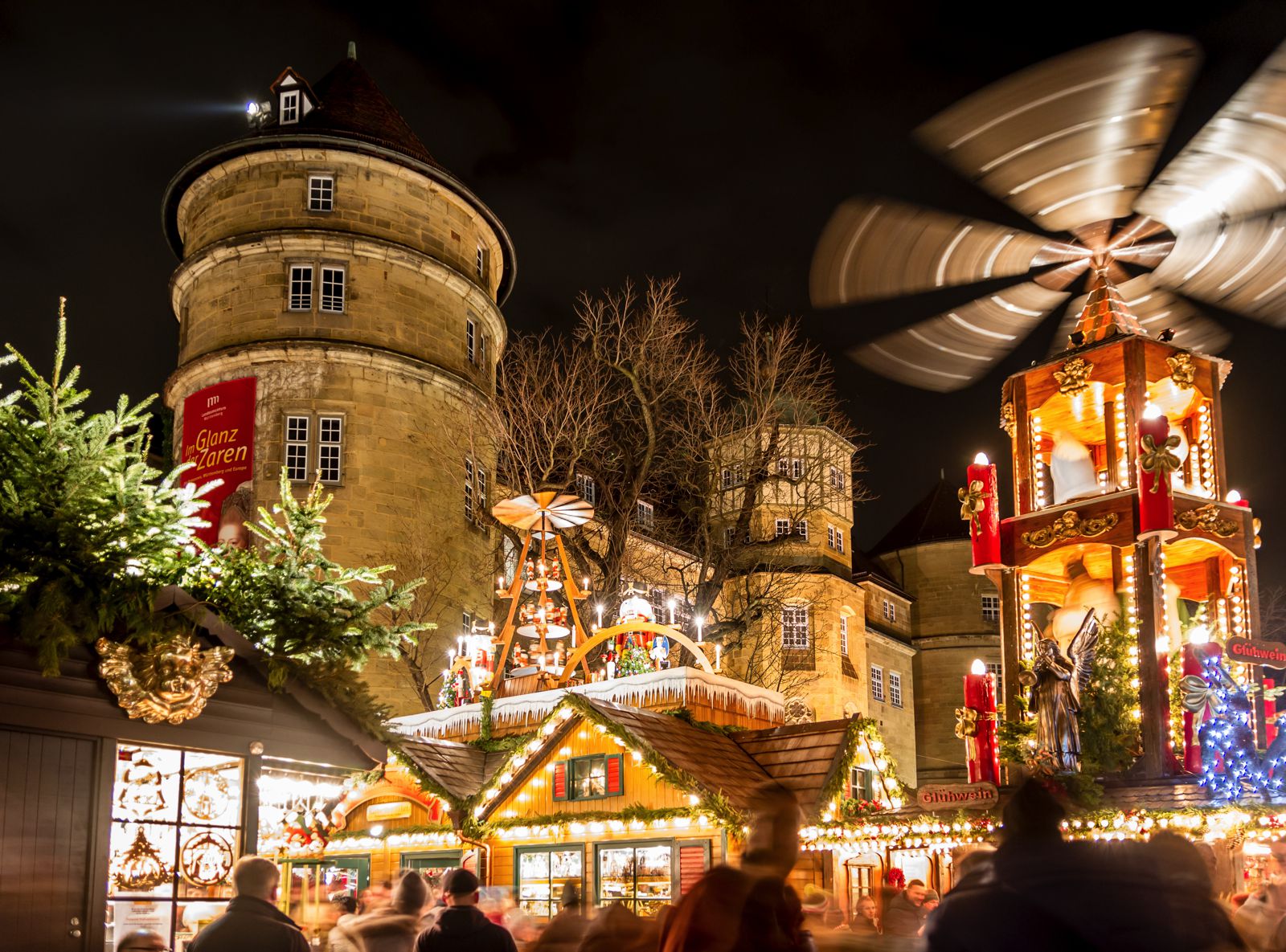 Possibly one of the largest Christmas markets in Europe, Stuttgart has a whole heap of picturesque stalls, food and music to enjoy. Perched around the Old Palace (Schiller Square) this iconic market is a perfect place to gorge on roasted chestnuts, gingerbread and oodles of toffee apples (my favourite).
There is also a range of performances and festive shows within the inner courtyard of the palace itself.
10.) Vienna, Austria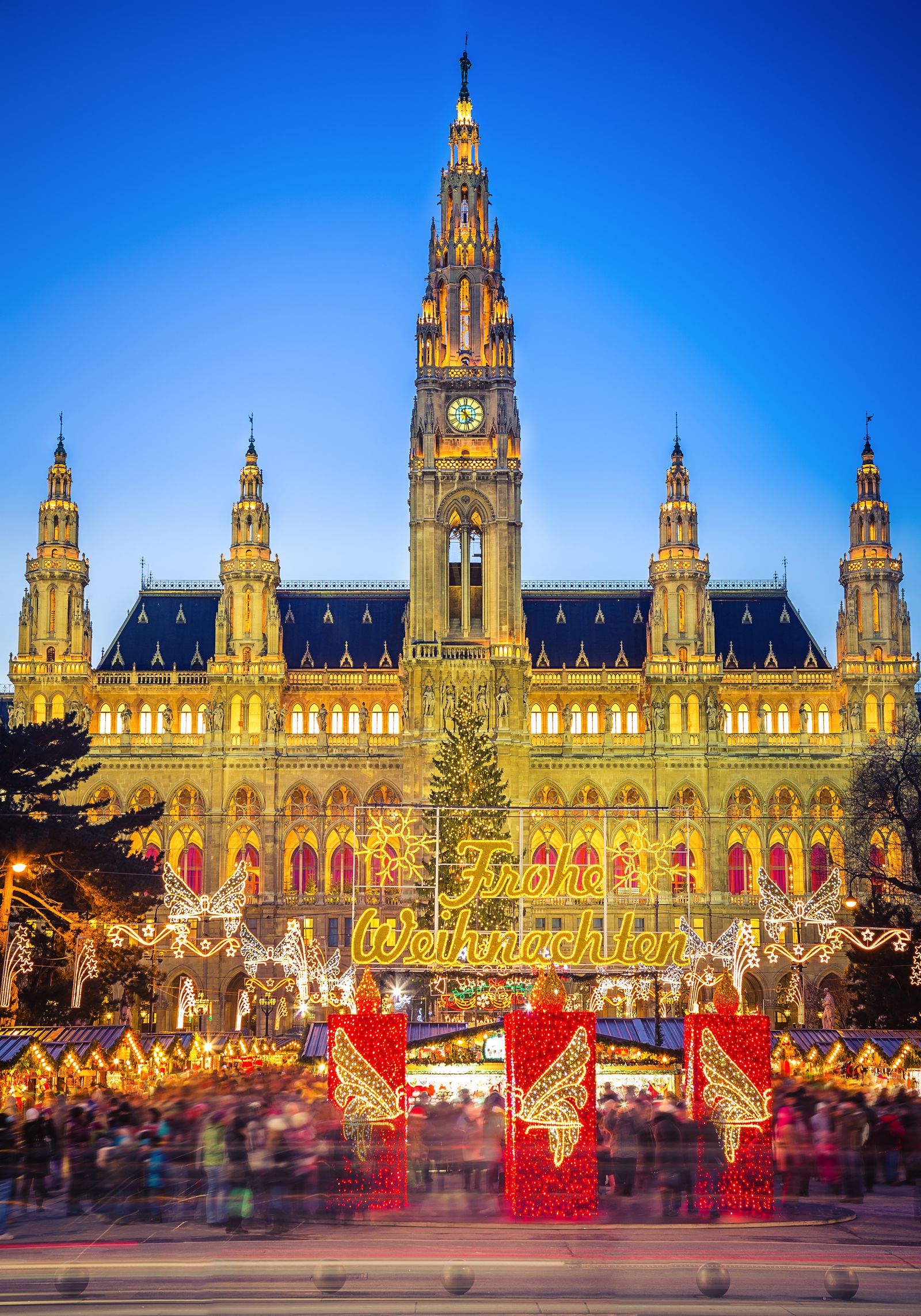 Perched next to the Rathaus, Christmas Markets date back to the 13th Century within Vienna itself (a tradition that is well worth keeping). Although the city has around 20 or so festive markets, make sure to head to the Rathaus for a huge array of stalls, live music and festive punch.
If you're near Belvedere Palace, make a little stop at the Christmas Village which has around 40 stalls that sell everything from handcrafted goods, candles and mountains of food! Visiting Austria? Don't forget to read our guides on visiting:
Vienna | Lower Austria | Upper Austria
11.) Annaberg-Buchholz, Germany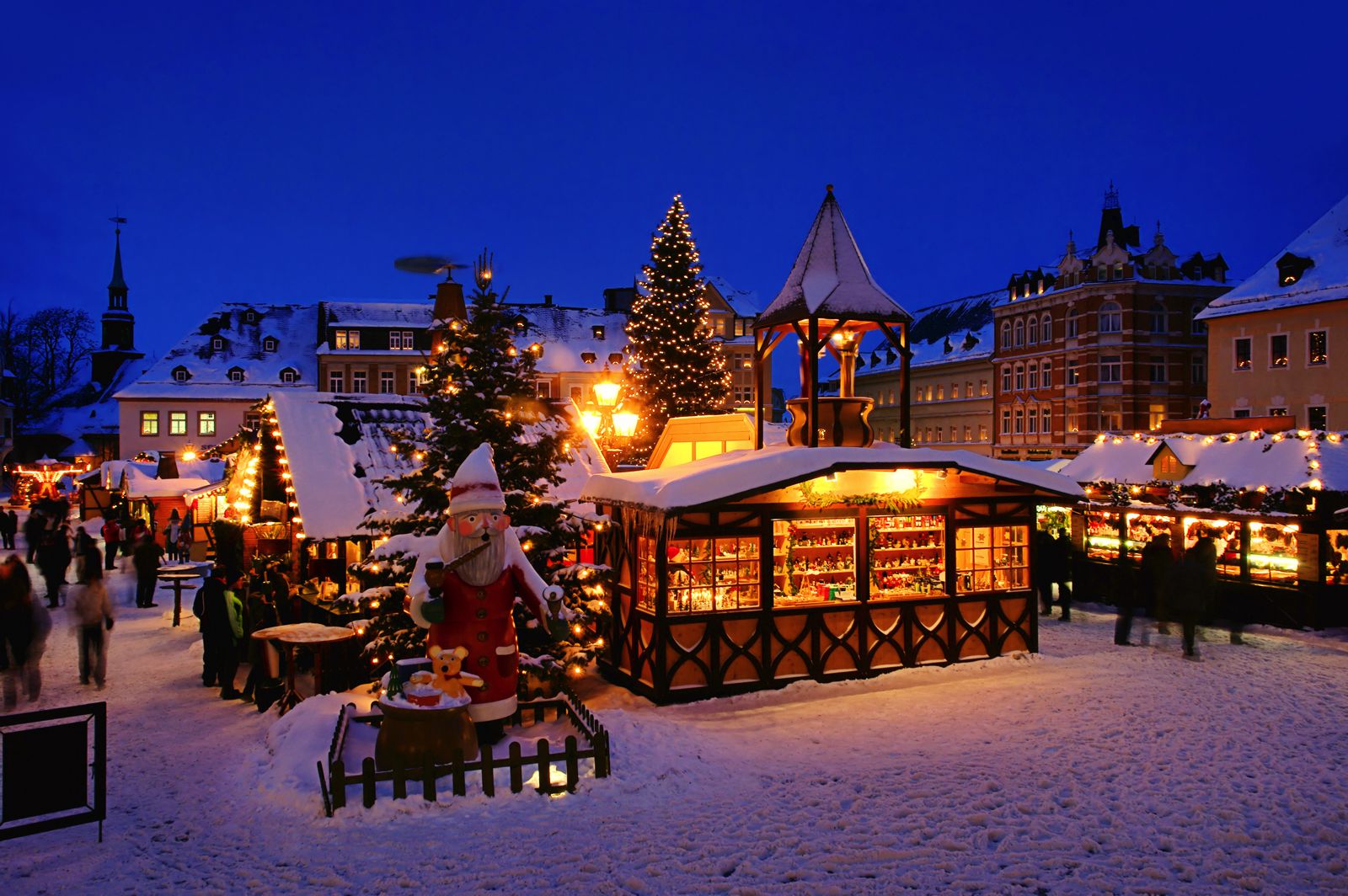 Annaberg-Buchholz is a small, free-state, town in the region of Saxony in Germany and well worth a visit if you're looking for a gorgeous Christmas Market. Make sure you see the iconic Christmas Pyramid, wander the 80 (or so) booths and cabins and witness the Grand mountain parade on the 23rd December. It really is very special.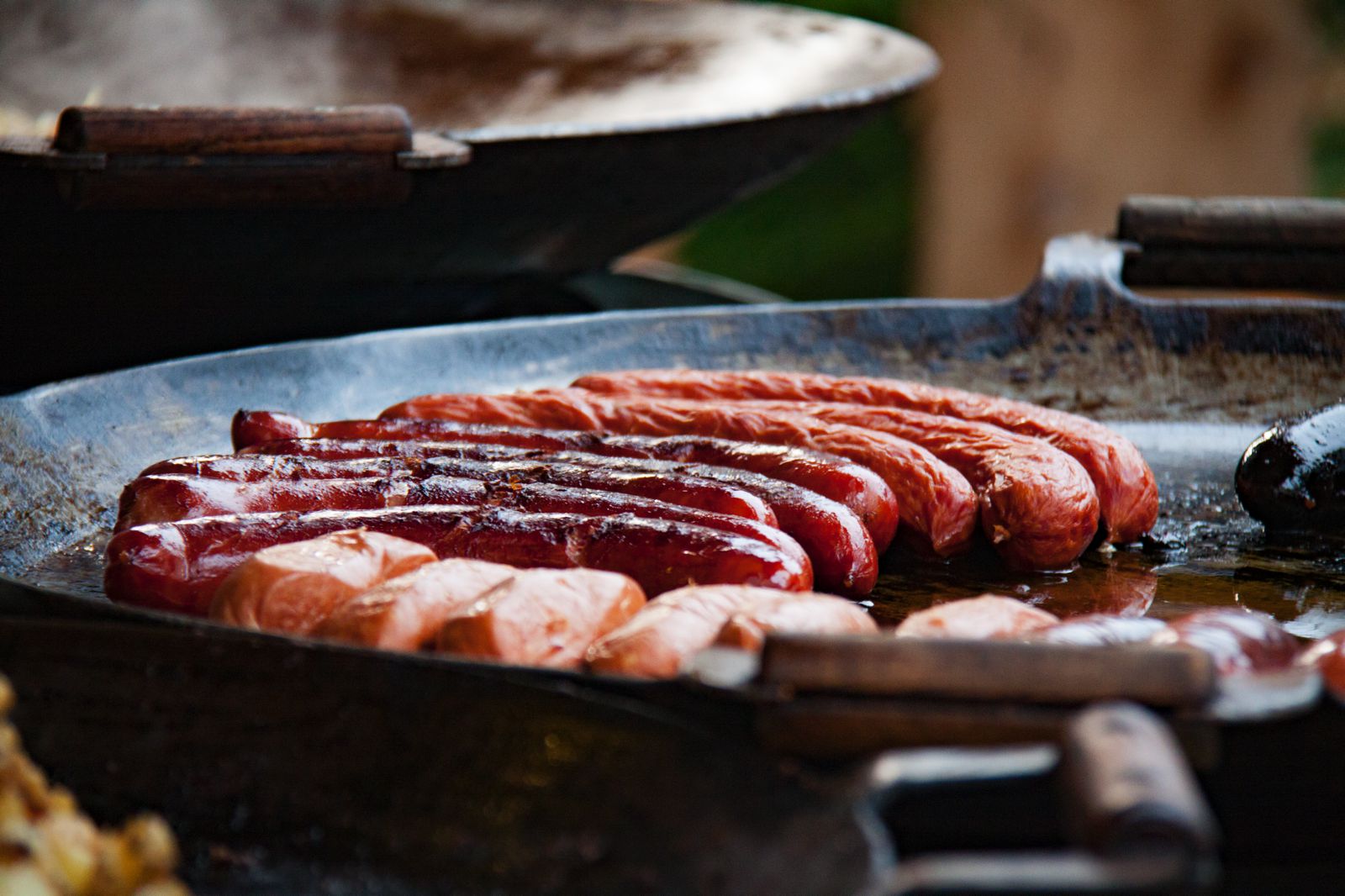 The market runs from the 1st-23rd December.
12.) Prague, Czech Republic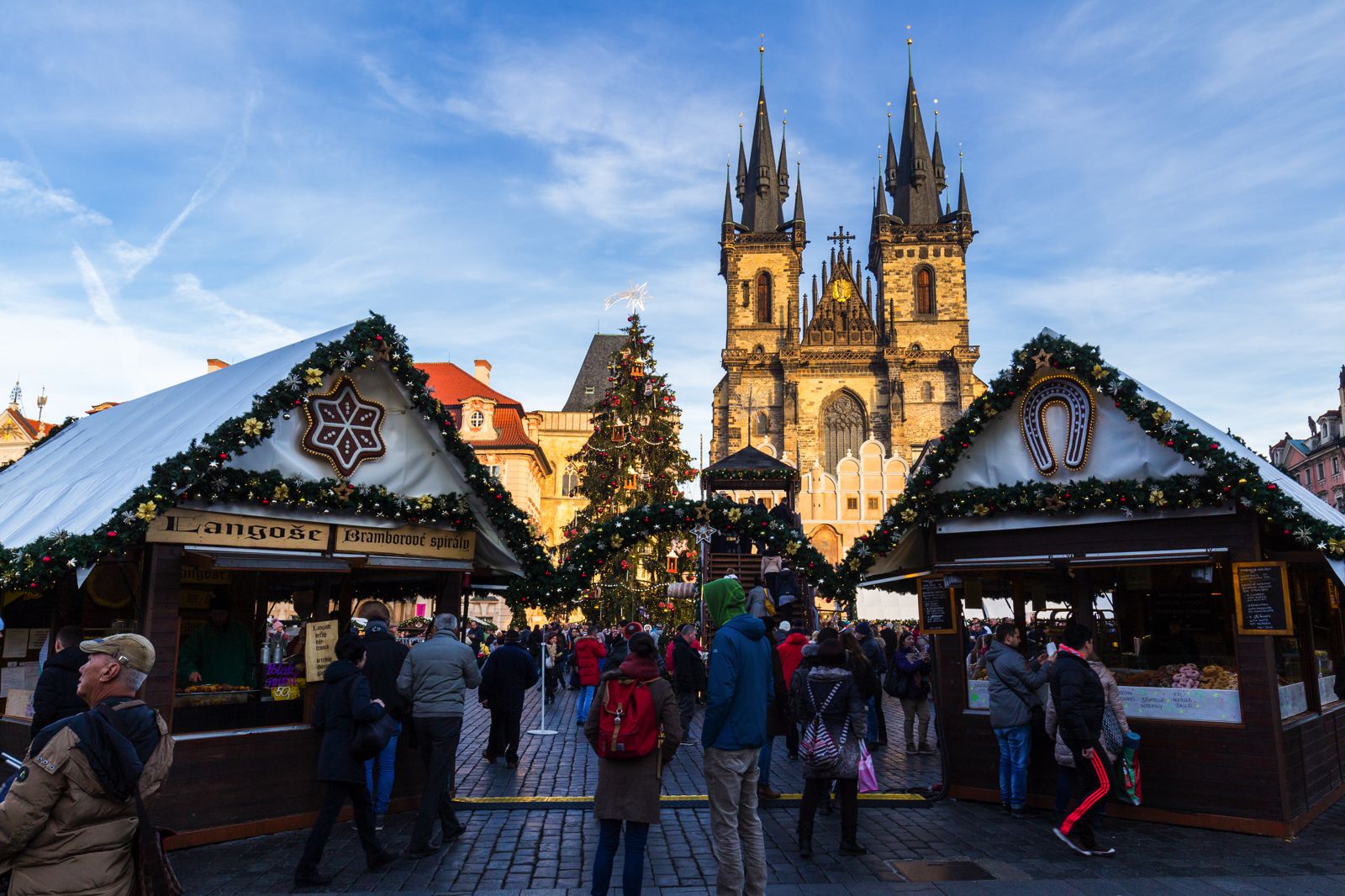 Open from the 2nd December until the 2nd January, the Christmas markets of Prague are a must-visit when in the city. The city of Prague is relatively compact, with all the markets and stalls within easy reach around the city centre. In the Old Town Square, there's a daily ritual of carol signing and plenty of delicious food.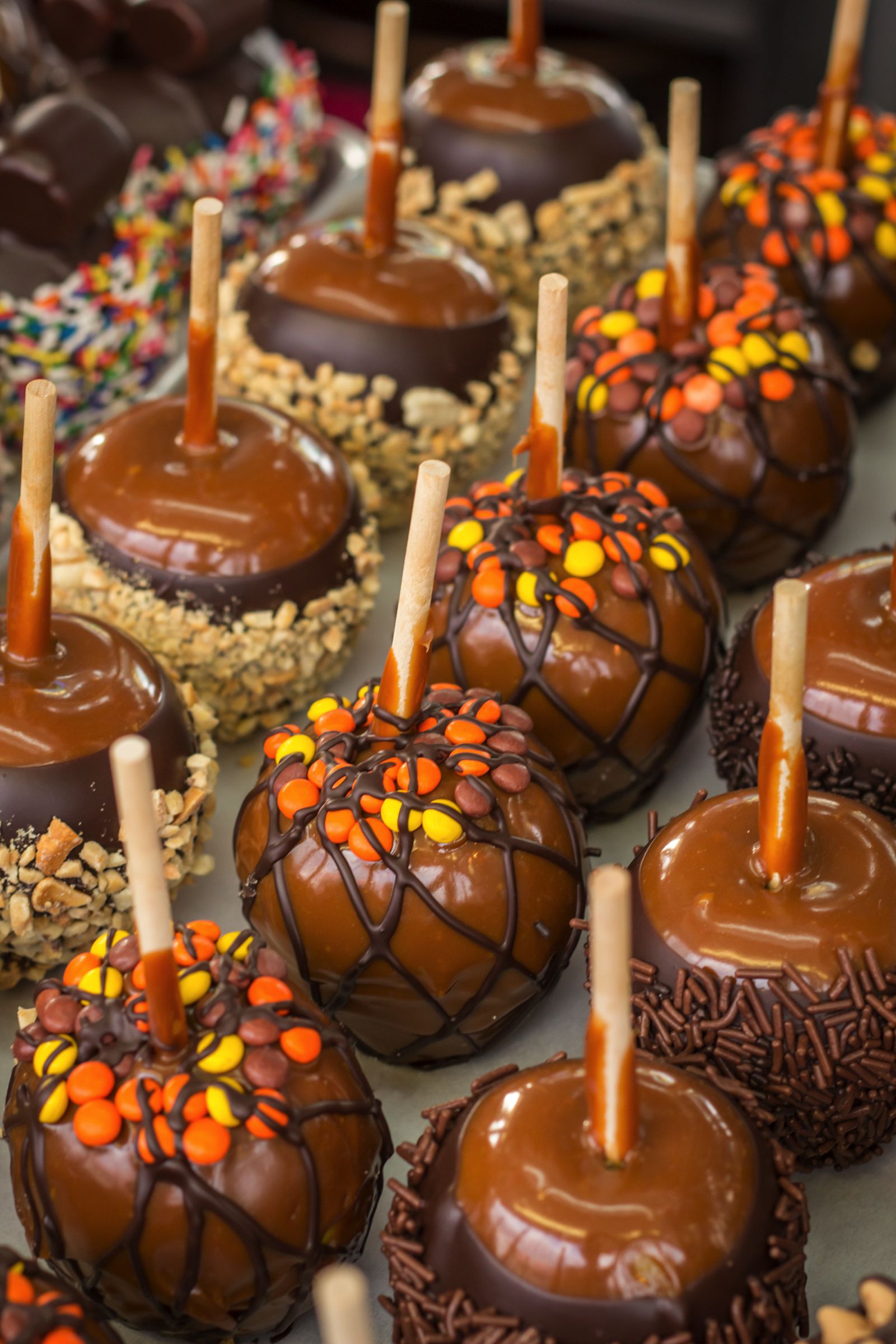 The main markets are perched in the Old Town Square and Wenceslas Square (less than 10-minutes walk from each other) but you'll also find cosy little markets in Prague Castle too (which opens a week earlier than the main markets).
Visiting Prague? Make sure to see these gorgeous places
---
---