From the beautiful city of Istanbul (which is interestingly the only city in the world to cross two continents), the pristinely beautiful Mediterranean Coast, to the beautiful geographic landscapes of Cappadocia. Turkey really is a gem for any traveller to enjoy! As with many countries, there always seems to be one place/city that really sticks out one's mind – that place for me is Istanbul! Istanbul is a magical city to explore a whole array of delicious foods, breathtaking scenery and one of the most moorish apple teas out there! 🙂
A little while ago, Yaya and I had the opportunity to visit a little slice of Turkey when visiting Göcek – and what an amazing time we had! In so many ways the rolling, green forested Islands and secret beaches reminded us of our time on Phi Phi Island in Thailand. The coastline looked so lush and dramatic against the backdrop of the deeply blue Mediterranean Sea kept calling me to the point where I just wanted to rip off my clothes and drive right in (it was only common decency that stopped me I might add) :-).
After our recent adventures, we've been itching to experience so much more of wonderful Turkey (and in particular Istanbul) – and so with a LOT advice from Ilenia, we've managed to bump up our travel-lust to almost unmanageable levels! 😉
Take a look at some of the top things to see, do and discover while your visiting Istanbul: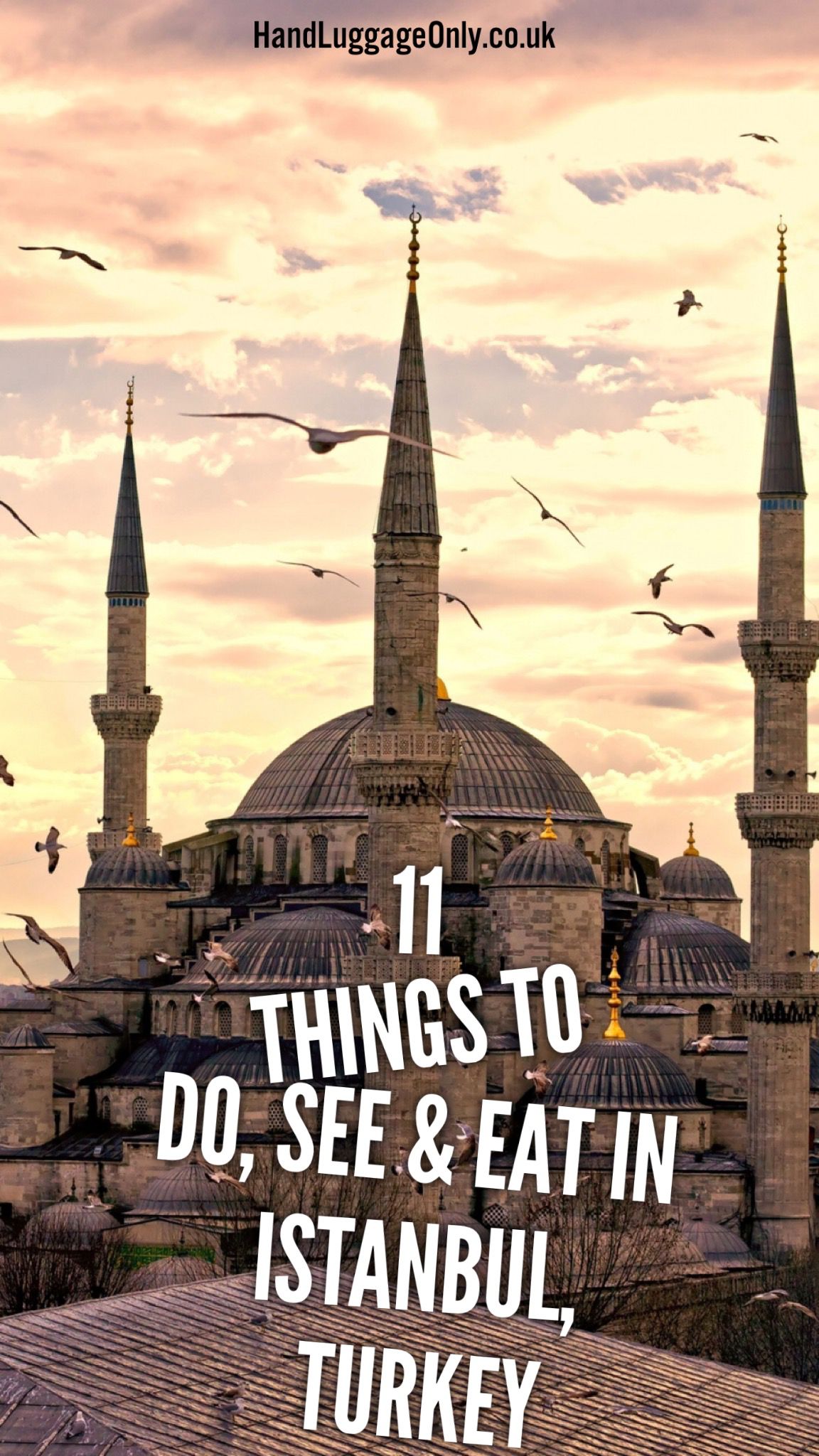 1.) Immerse yourself within The Gran Bazar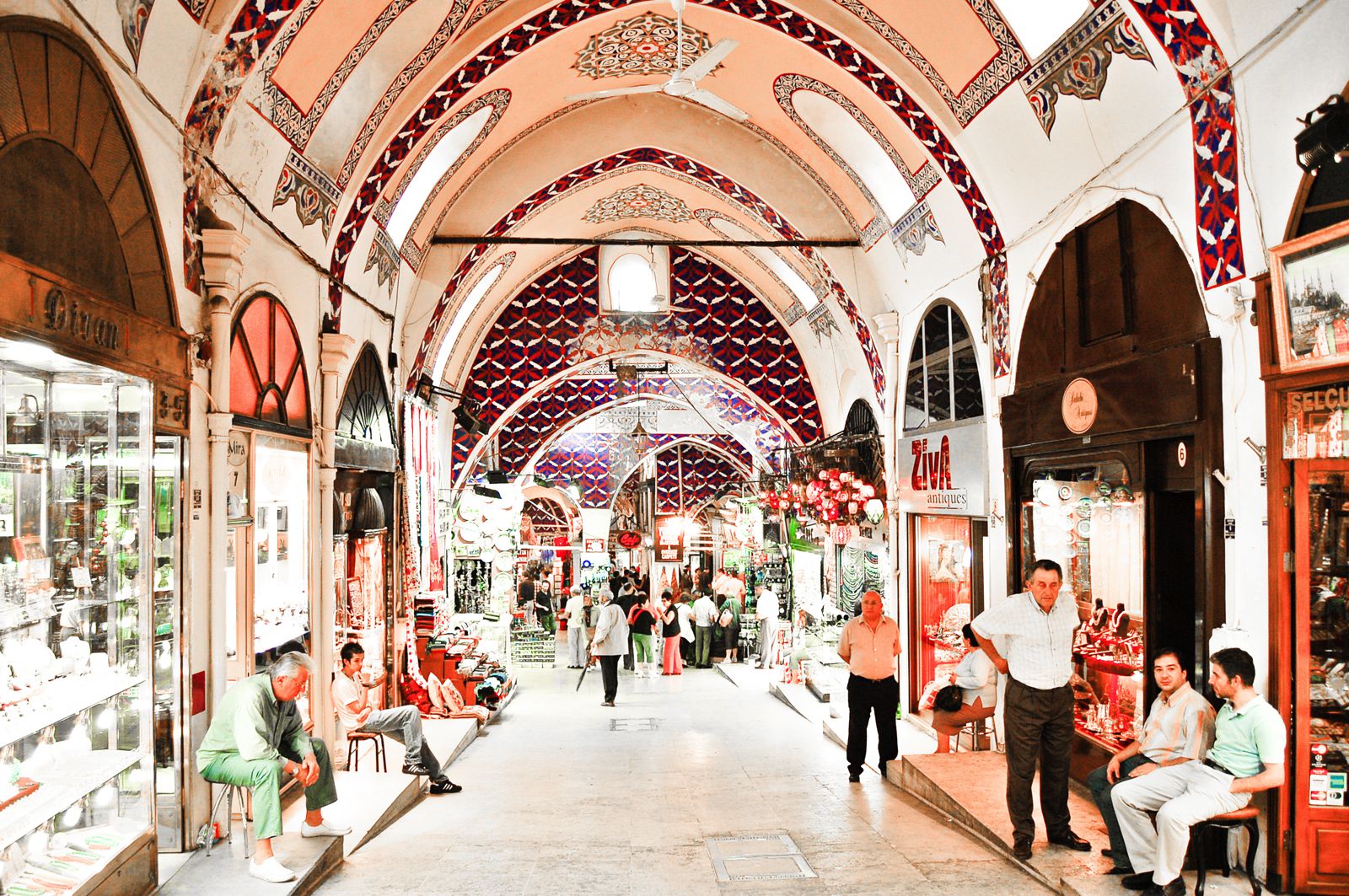 Dive right into the Gran Bazar and explore the thousands of stalls selling everything from middle-eastern sandalwood scents, 24 Karat gold, local wood carvings and traditional art. You will get lost, you will probably feel overwhelmed at some point but that's all part of the fun. Take a wander and explore the depths of this marvellous place. If you do get lost inside the many thousands of stalls, don't panic. Every path that leads down a slope will eventually take you to an exit – so always remember to walk downhill rather than up. 🙂
Remember, prices are often inflated, especially for visitors – most traders are willing to barter and I recommend you never pay more than half the asking price (if that!).
2.) Experience the beauty of The Blue Mosque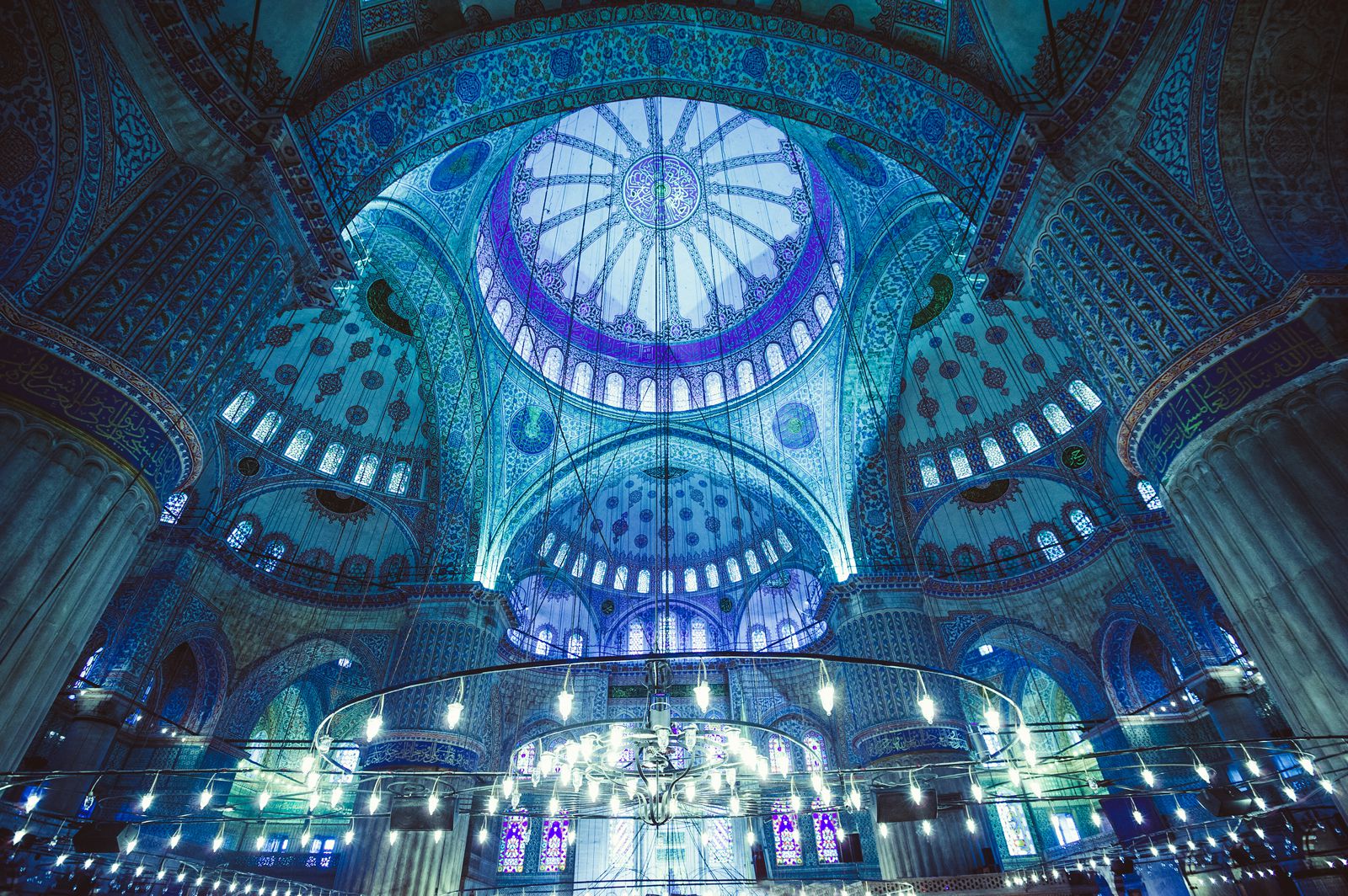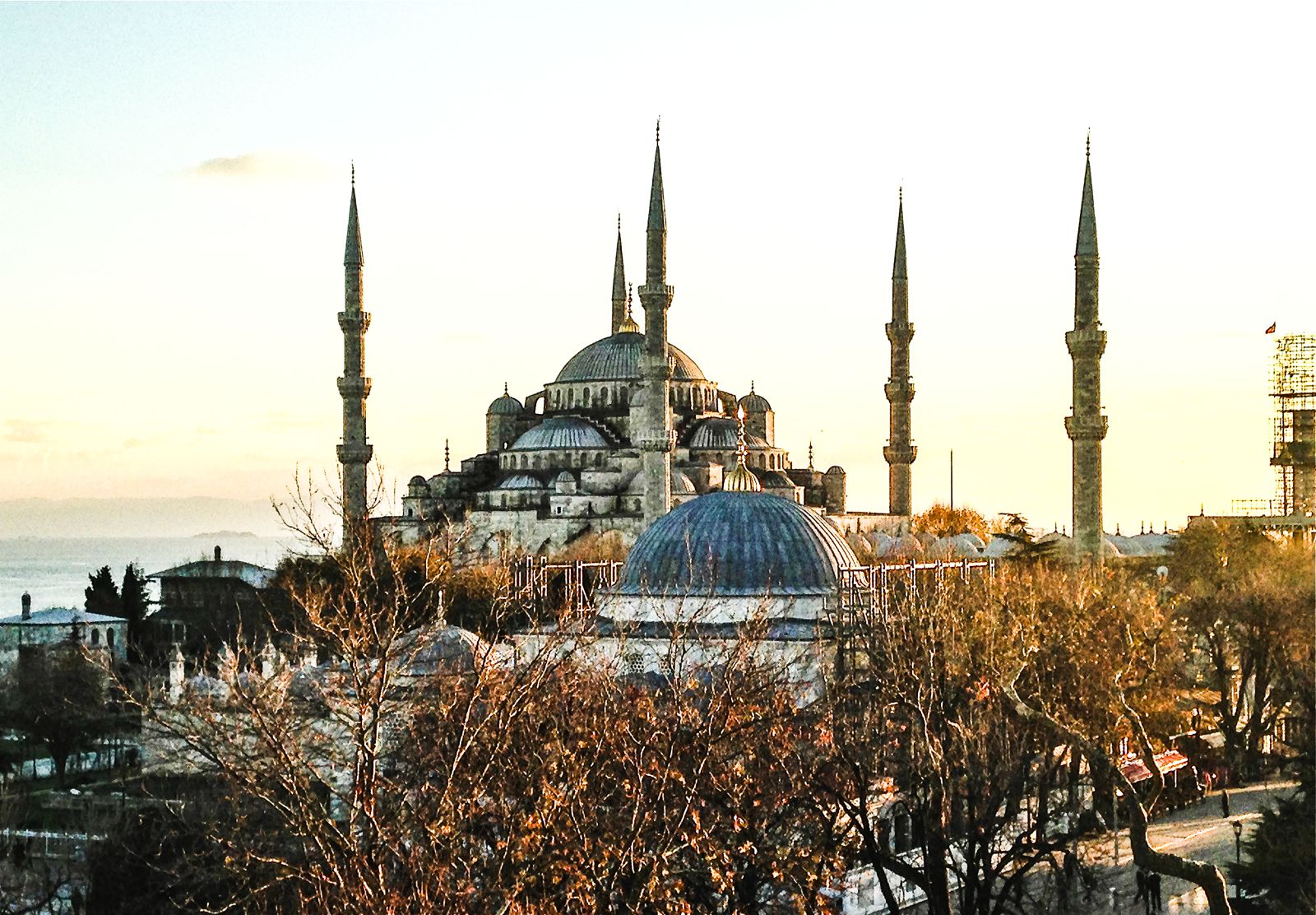 The Blue Mosque in Istanbul is arguably one of the best known in Turkey and it's easy to see why. Its stunning architecture, beautiful colours and ornate interior make this a must-see stop on your trip in the city. Don't forget to sit down, relax and see the real beauty of this wonderful place – it's mesmerising.
3.) Wander around the Hagia Sophia Museum and Church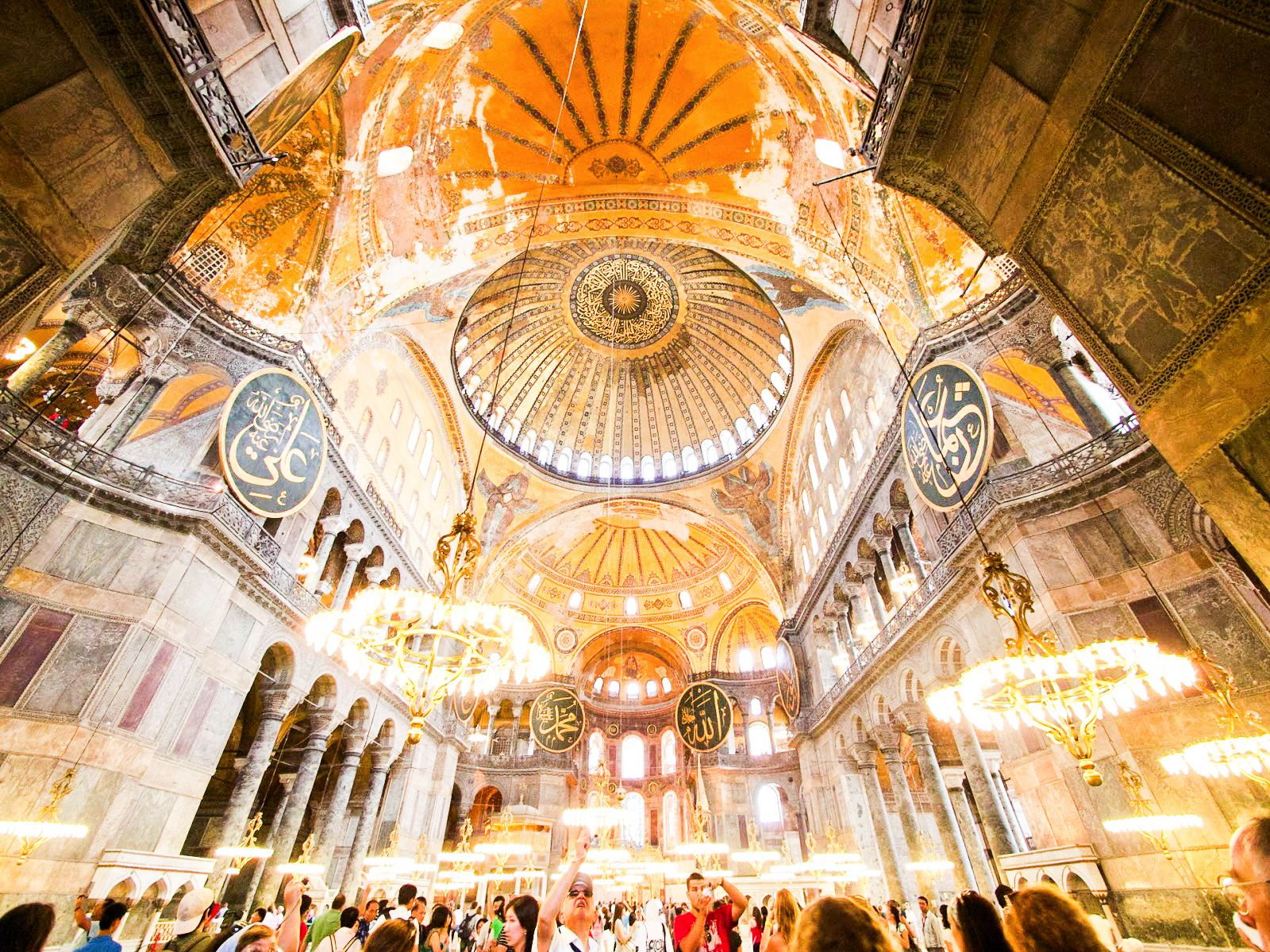 An incredibly beautiful piece of history in the city! Hagia Sophia is the perfect place to gain a wider perspective on the history if Istanbul and the turbulent past the city has encountered. Take a look inside and marvel at the breathtaking building and treasured artefacts inside.
4.) Climb Galata Tower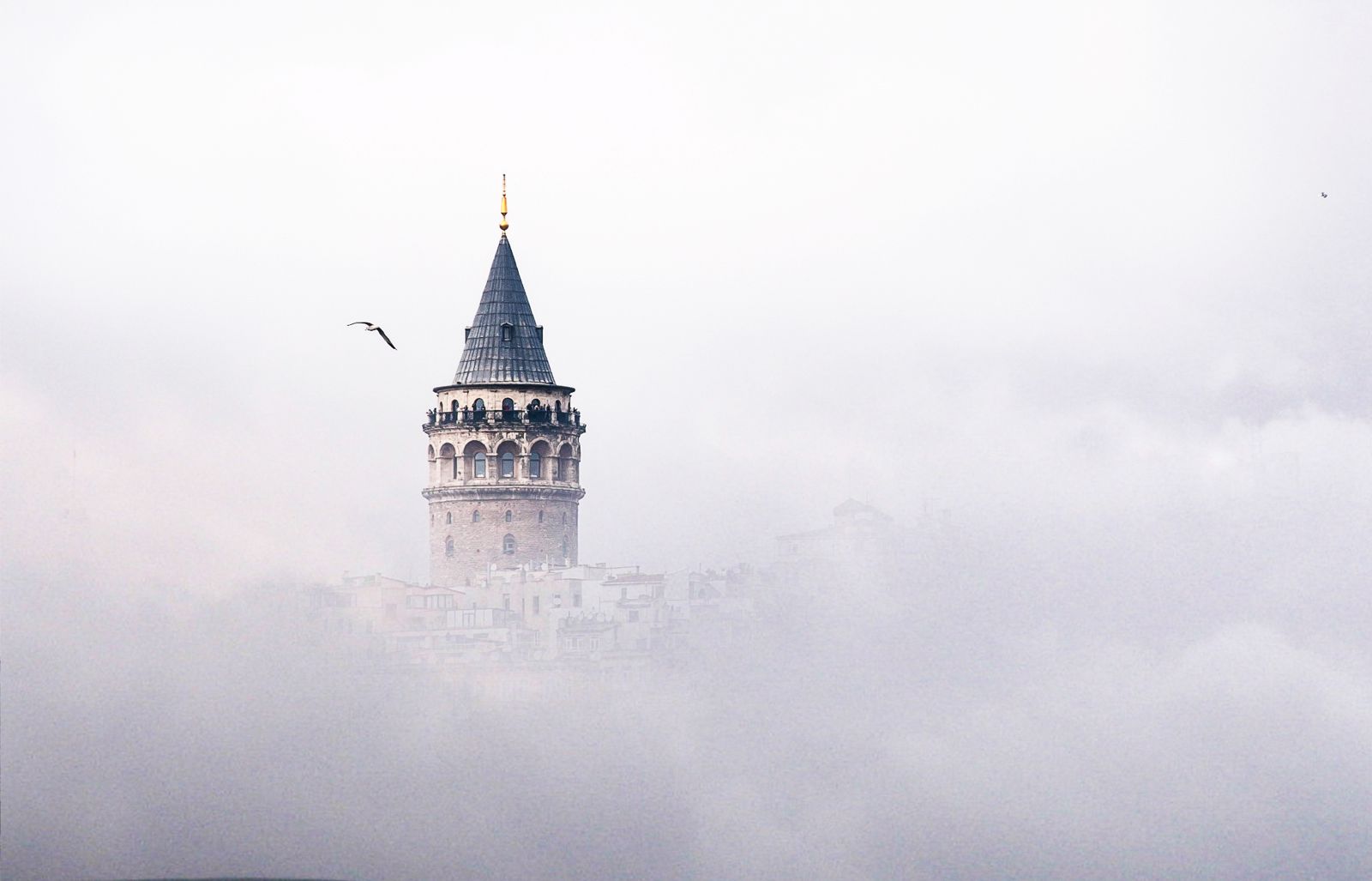 Looking for some spectacular views across the city, then look no further than the Galata Tower. Climb up here early in the morning and watch the sunrise over the city below, offering you a perspective of the city unlike any other.
5.) Turkish Coffee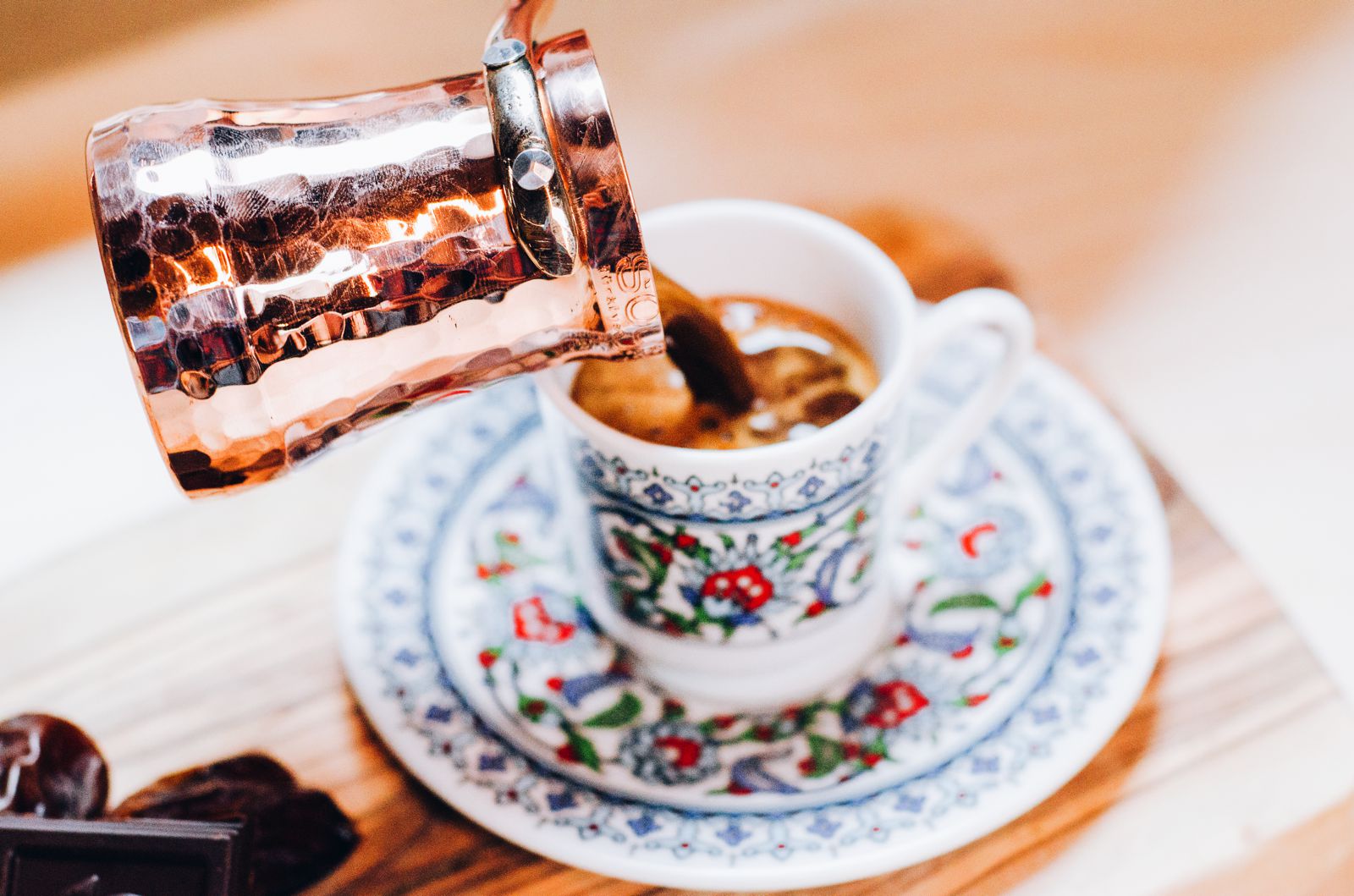 If you're looking to experience some traditional Turkish cafe culture, remember to visit Okkali Kahave where you can sample a range of blended coffees and flavours from around Turkey. Popular streets such as Mim Kemal Öke and Atiye all house a range of local and independently owned cafes that are mixed with some of the best Turkish restaurants in the city. A great place to sit down, coffee in hand and plan your evening ahead!
6.) Shop till you drop in Nişantaşı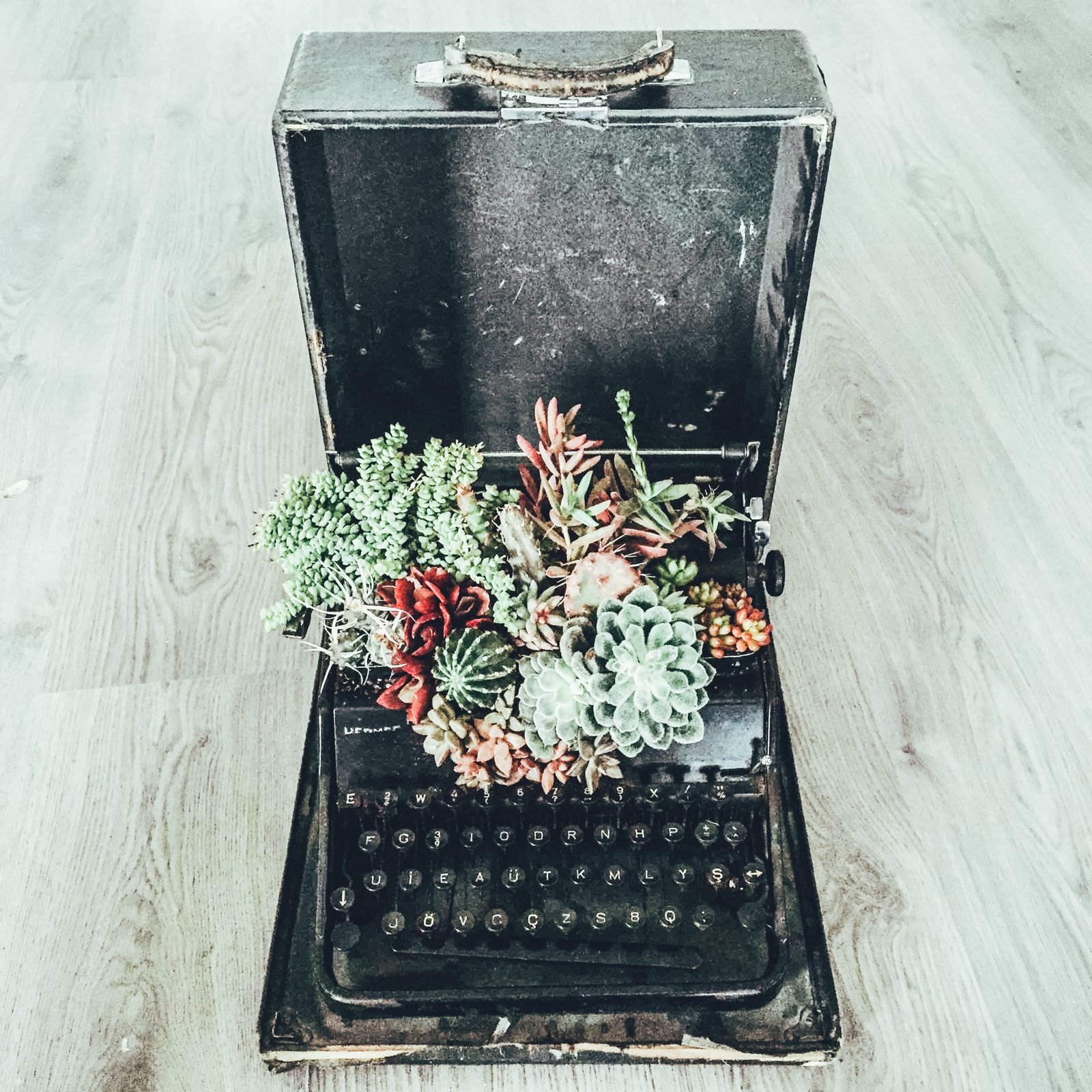 If you're looking to stay away from the malls of Istanbul, head to Nişantaşı and the surrounding area. Filled with chic shops and antiques, it's the perfect place to come to find something very special. Don't forget to take a wander on the often overlooked side-streets surrounding it, where a number of beautiful artistic spaces have opened up selling local paintings, artwork and contemporary craft by local artists (like this beautiful creation above). A perfect place to spend an afternoon.
7.) Explore Dolmabahce Palace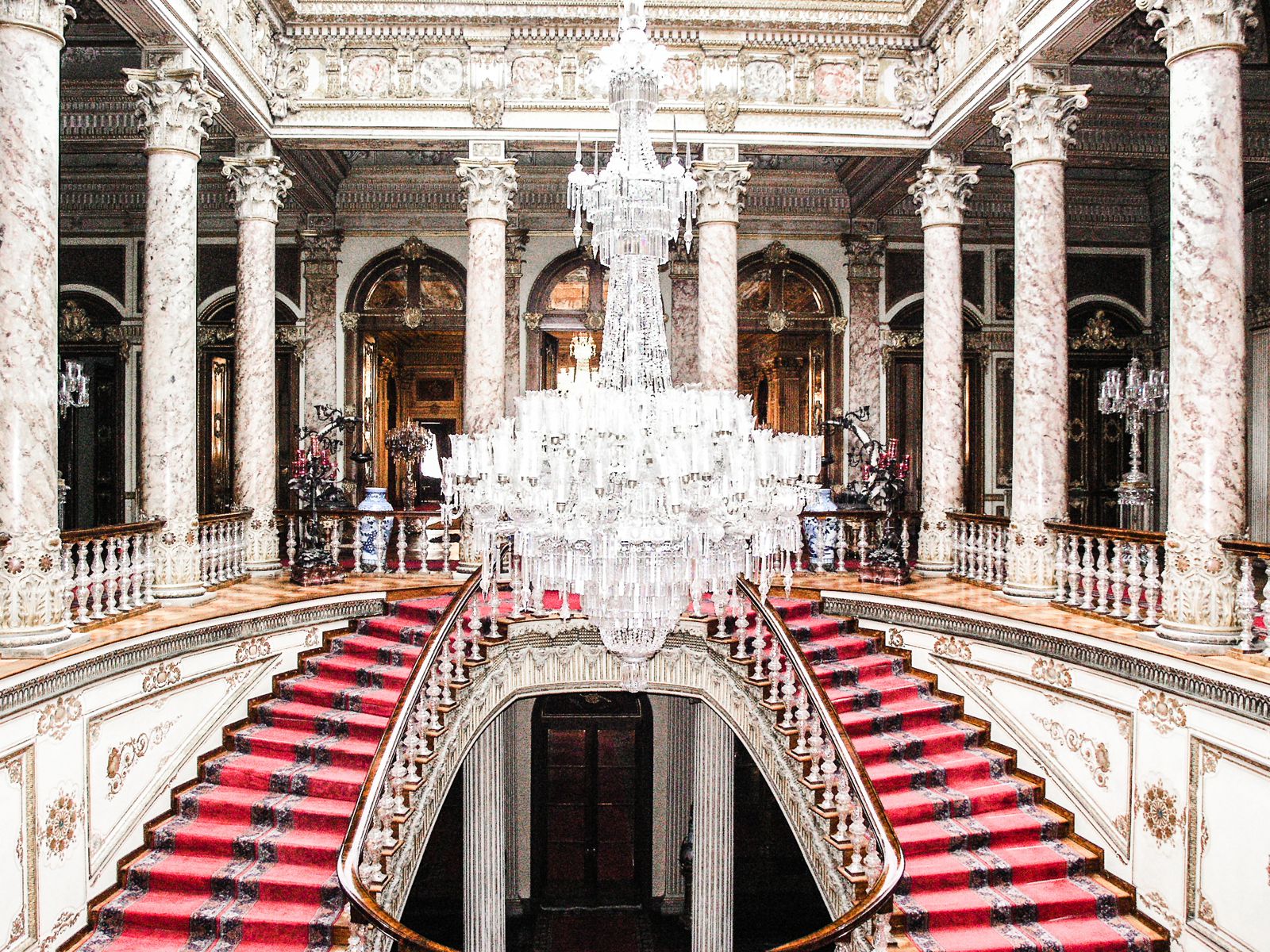 Considered by many to be one of the most glamorous palaces in the world, Dolmabahce Palace is a must-see while you're in Istanbul. Don't forget to check out some (if not all) of the 200 rooms inside 😉
8. ) Visit Ortakoy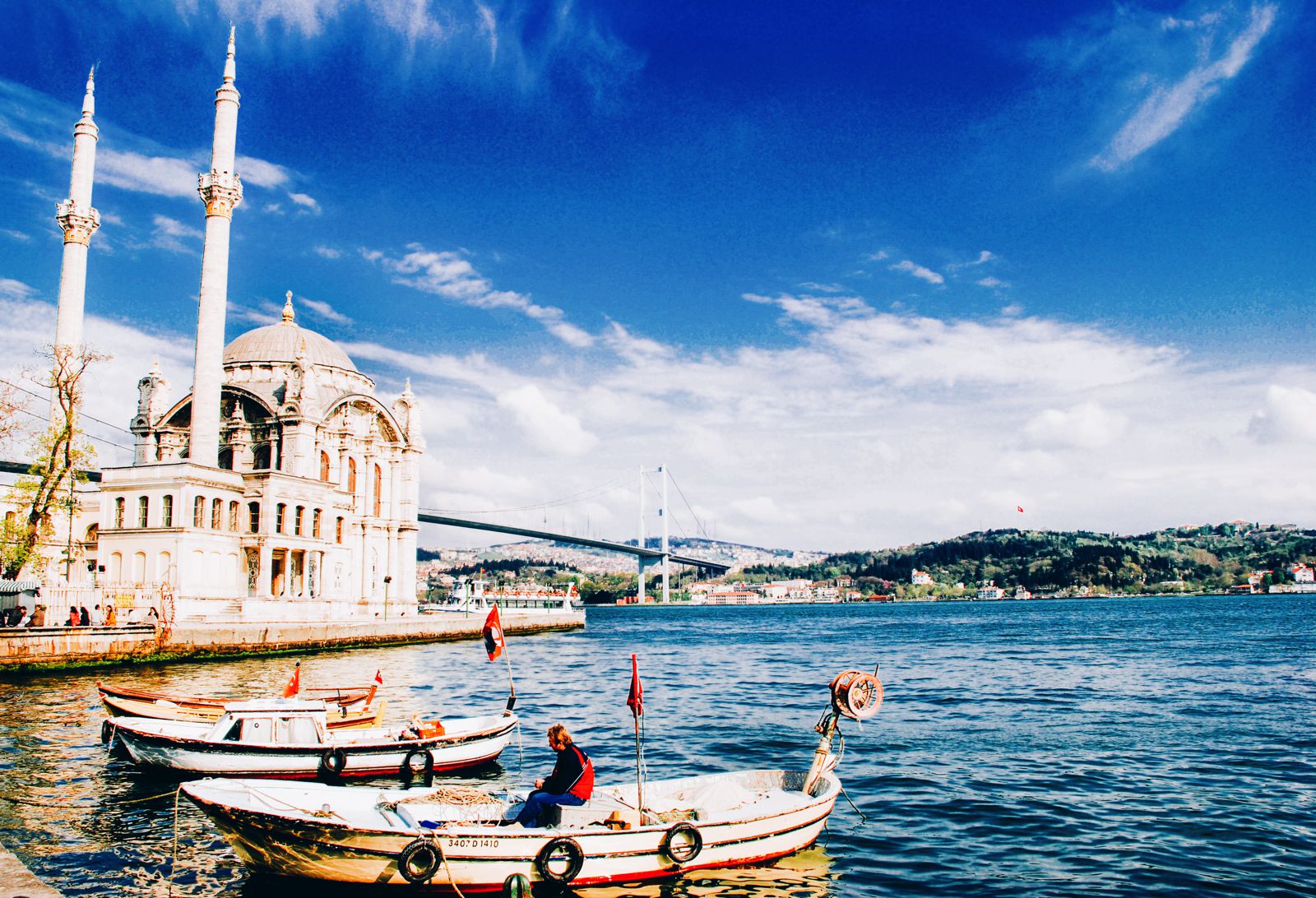 Take a journey to the picturesque area of Ortakoy, world renowned for its beautiful Mosque. Head here around dusk to enjoy the beauty of this neighbourhood as the sunsets. Ortakoy is also a great place to find some amazing jewels and has built up a reputation for housing some of the most ornate and sought after jewellery in the whole city. Bling anyone? 😉
9. ) Grab some spices at the Egyptian Bazar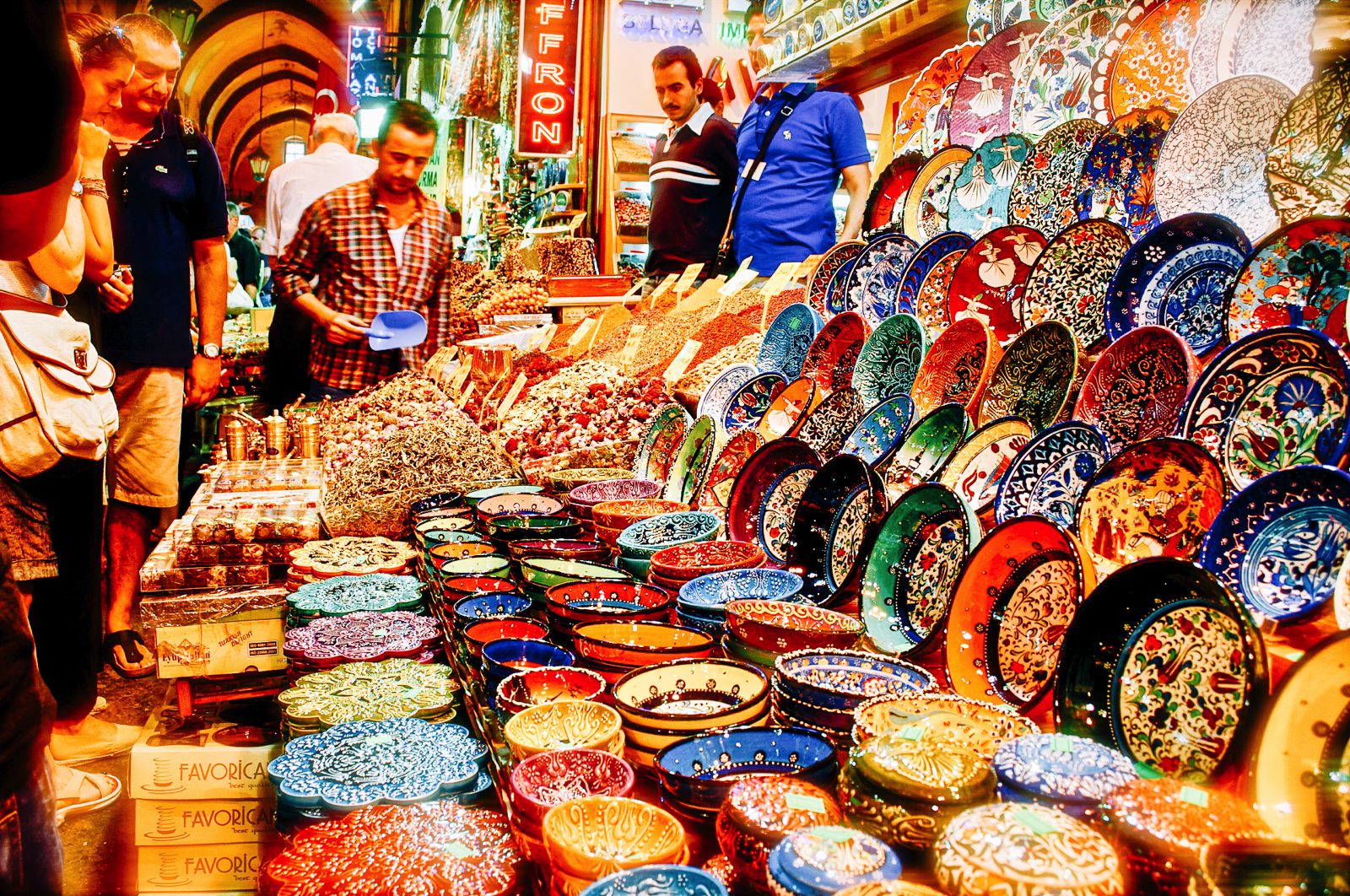 Just behind the new mosque, the Spice Bazar or Egyption bazar is the perfect place to smell, taste and buy some of Turkey's most famous spices and drinks. As with most Bazars, prices are inflated and you're expected to haggle your way to a deal. Don't forget to try some of the freshly prepared Turkish Delight from one of the many confectionary and coffee traders in the Bazar.
10.) Explore the quaint charm of Sile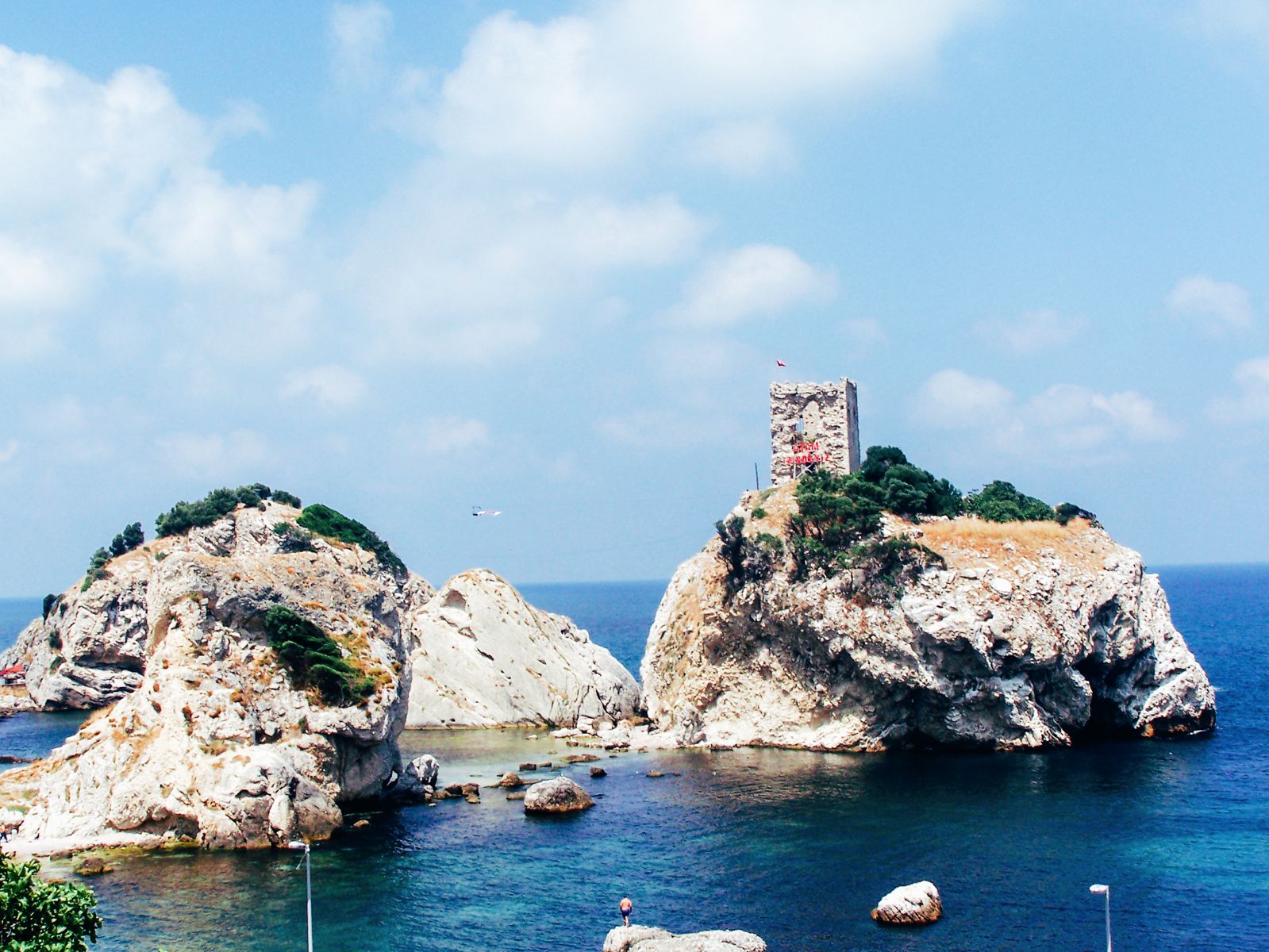 Head to beautiful Sile for a day out of the hustle and bustle of Istanbul, where you can try local seafood (right on the harbour front that day), see the historic ruins of the towns castle and stroll through the winding streets that criss-cross this colourful town. A mere 15-20km away, it's easily accessible by bus, car or a taxi, with the best time to visit is around mid-morning.
Don't forget to listen out for the hum of the Black Sea fisherman's boats heading back to shore. Packed full of freshly caught fish and shellfish – these boats sell directly to the local restaurants for their lunch time menu. Yum!
11.) Try baklava at Hafiz Mustafa 1864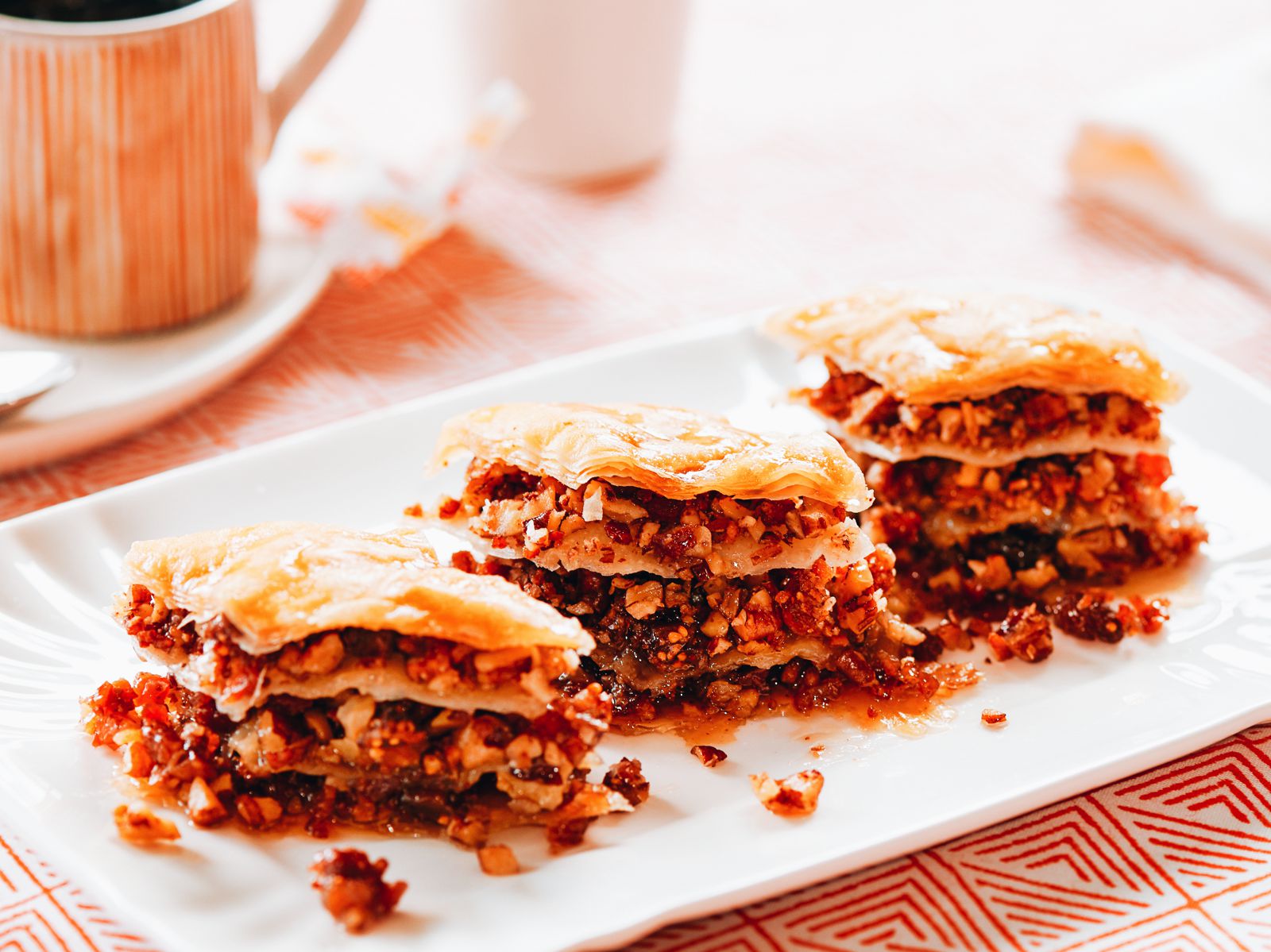 Forget counting any calories or cutting our carbs, Hafiz Mustafa 1864 is one of Istanbul's worst kept secrets. Its popularity is only surpassed by its delicious and indulgent treats. Head here and gorge on some of the many variations of baklava that will somehow magically disappear into your tummy! A favourite in the city is the chocolate option that will drive any chocolate lover into a sensory overload!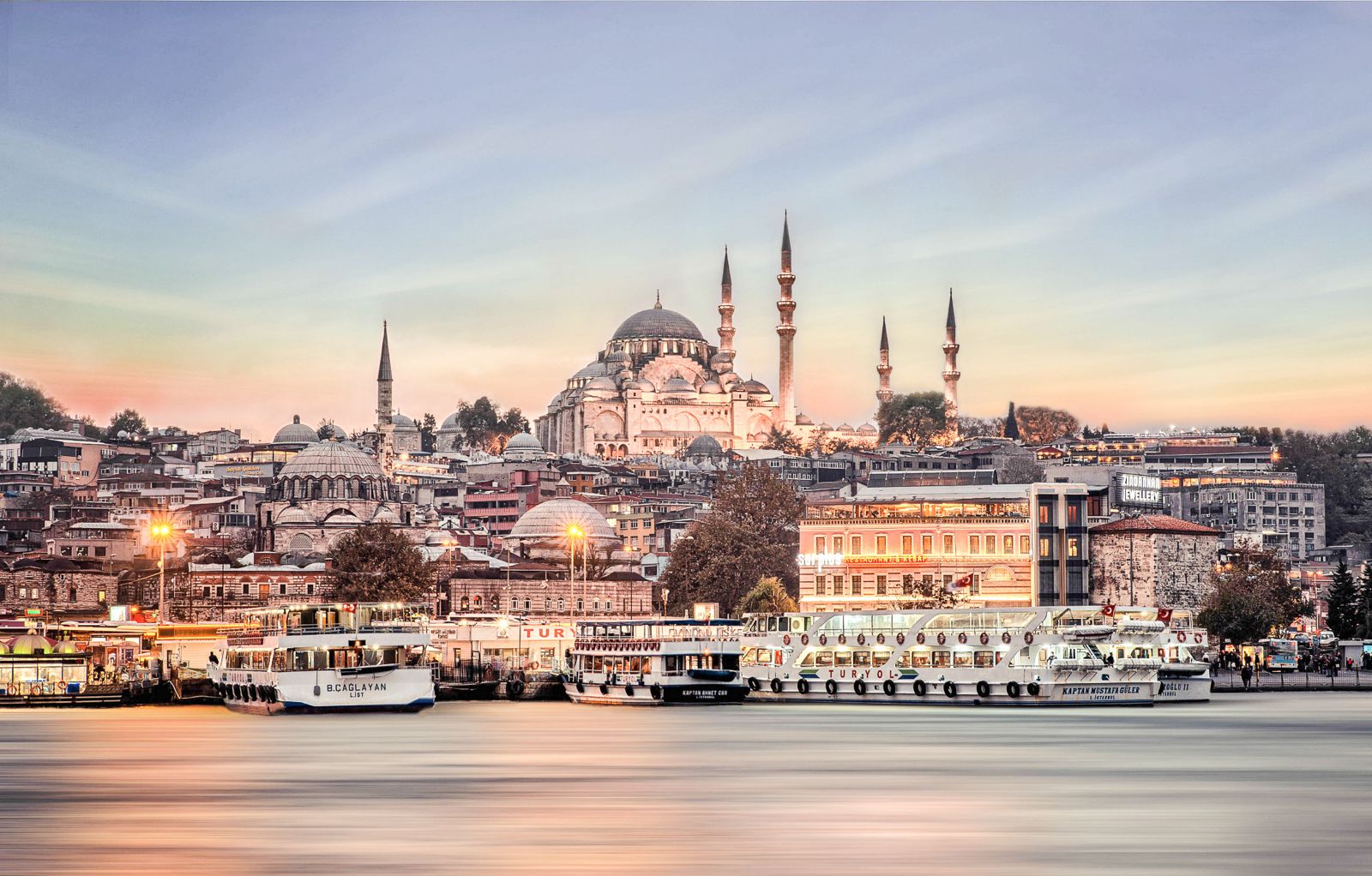 ---
Visiting Turkey? Why Not Explore The Beautiful Mediterranean Coast…
---
---
---