I never went backpacking through Asia. This was probably due to a lot of reasons but if I'm truly honest, the most important one was probably because the thought of backpacking through Asia just never even crossed my mind.
Thing is though, I still always wanted to see a lot of Asia and so when I did, I did it fairly different. The first time I 'visited' Asia was actually when I moved to live there. I was doing a research project with Cambridge University in Singapore as part of my dissertation and made Singapore my home for the best part of 6 months.
The way I then 'did Asia' was picking out a specific destination (a city, a town, a village, a resort area – it didn't matter) and using that as my excuse to see that area. For instance, visiting Hong Kong, gave me the opportunity to throw in a quick visit to neighbouring Macau.
The point, I'm trying to make here is that a great way to get to see a lot of Asia is to pick an interesting 'start' destination and work your way around that area (e.g. Beijing is perfect for seeing the Great Wall of China). To that end, here are 10 fantastic cities, towns and islands to get you started on your epic Asian adventure!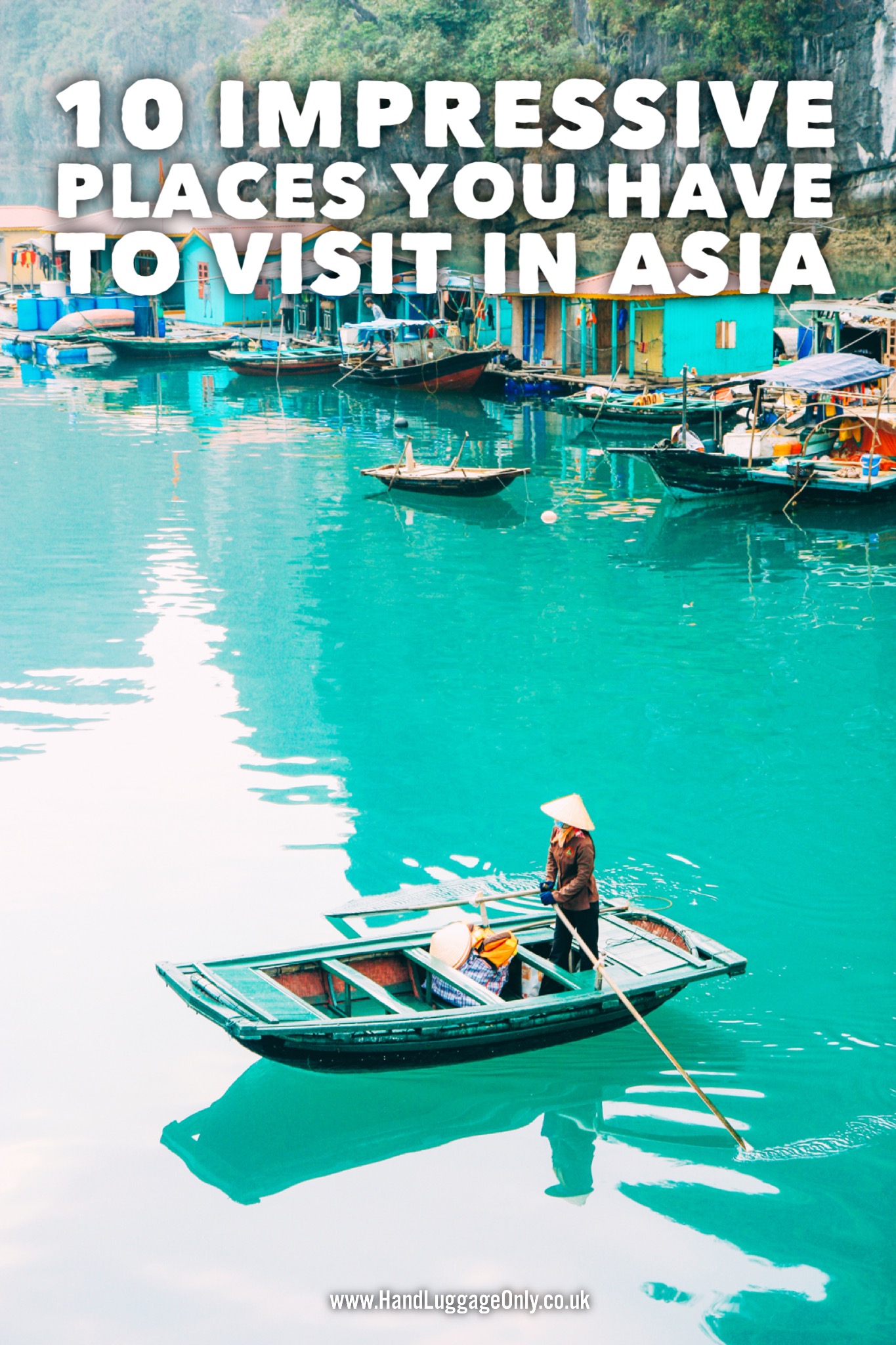 1.) Beijing, China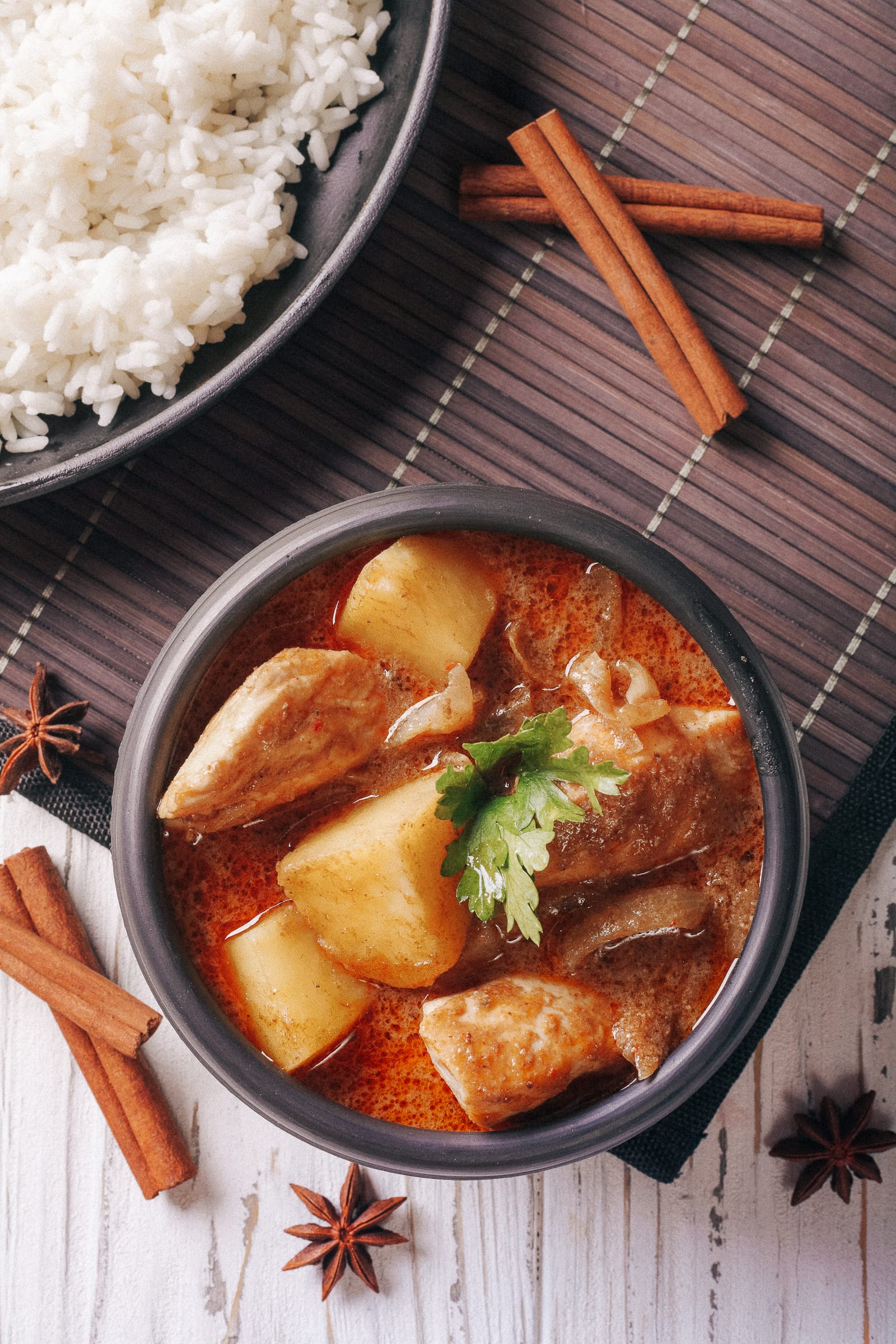 Beijing, being the capital city of China, is almost a no-brainer when it comes to deciding where to visit in China. It's fast-paced, exciting and arguably a lot more cosmopolitan than most other places you'll visit in China – though that's probably a good thing as it's a great introduction to China for the uninitiated.
With cultural and historical sites, such as Forbidden City and the Great Wall of China, as well as bustling street markets (you've got to check out 'Dirt Market' – now officially called Panjiayuan Flea Market), Beijing is unquestionable a fun city for all travellers and an a fantastic place to begin a trip through China.
2.) Siem Reap, Cambodia
Rich with history and with some of the friendliest people you'll ever meet, this town-  with its access to amazing sights – is definitely a great spot to visit in Cambodia.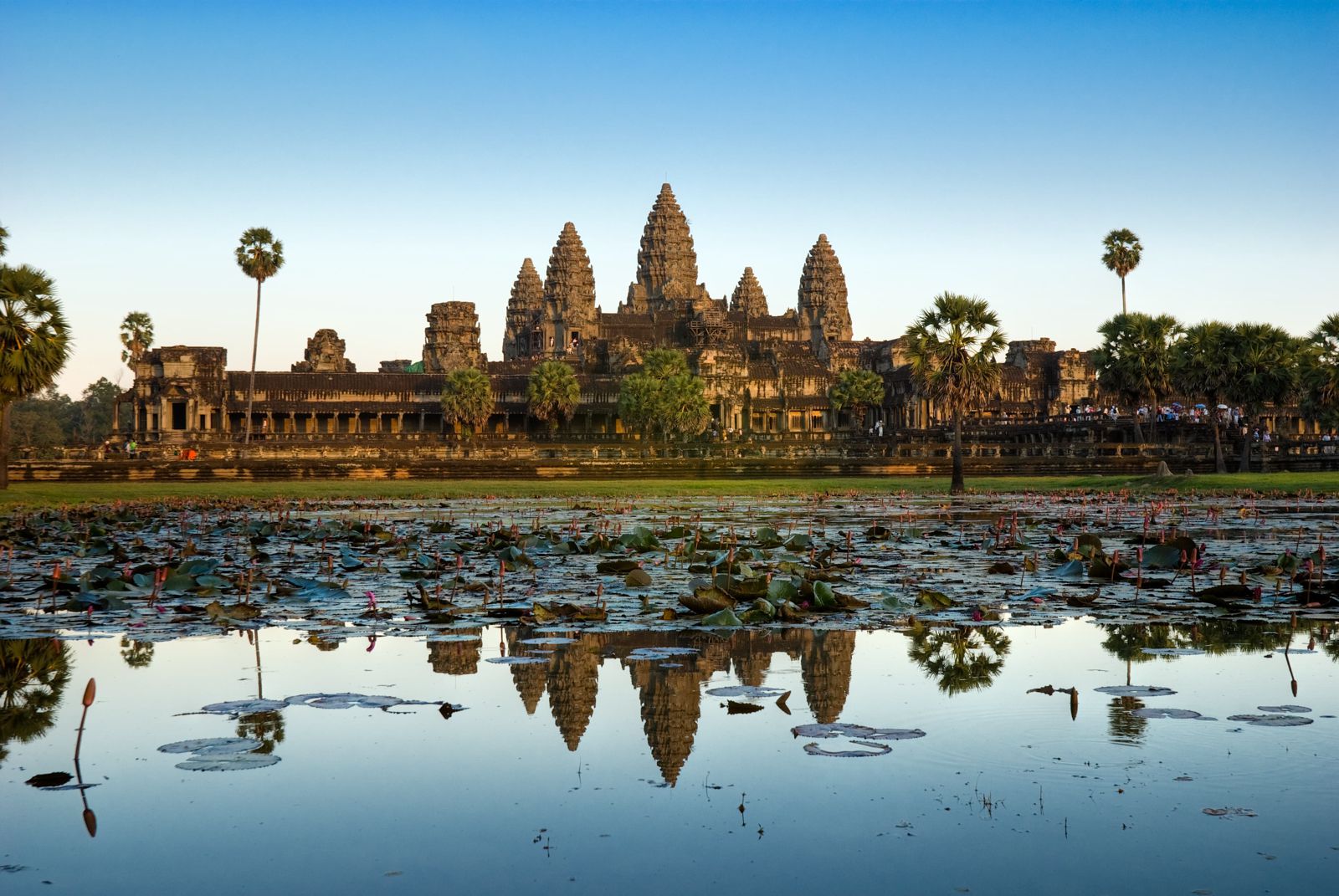 Take some time to tour the temples and ruins of Angkor Wat for a fascinating insight into Cambodian history and when you're done with this (as well as the other amazing ruins), be sure to make time to eat your weight in delicious Cambodian food at the local markets.
11 Beautiful Angkor Temples You Need To See In Siem Reap, Cambodia
 3.) Bangkok, Thailand
The capital of Thailand is a brilliant blend of new and old, as travellers can tour ancient temples one minute and be in the midst of bright city lights the next. Bangkok's eclectic personality, complete with its sensory overload, is one that's bound to appeal to even the fussiest of travellers.
There's something for everyone here (you can be as lazy or as active as you want here, travel on a shoe-string budget or live in the lap of luxury – totally up to you).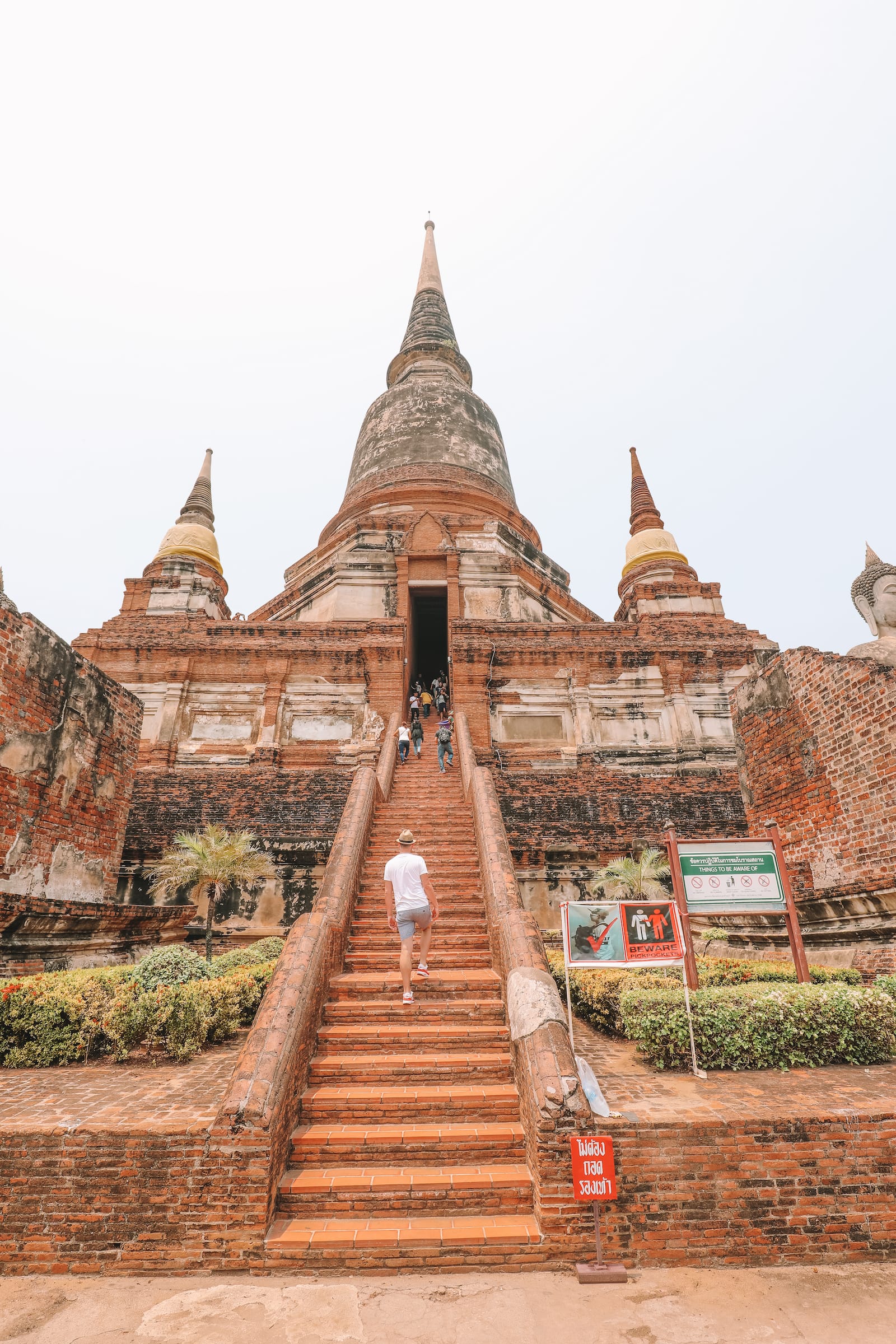 Visiting the city is a great opportunity to check out Chatuchak Weekend Market – one of the world's largest open-air market, stand at the base of a 150-foot golden Buddha statue (in Wat Pho) and explore the amazing Grand Palace.
11 Amazing Places And Things You Need To See In Bangkok, Thailand
4.) Hong Kong, China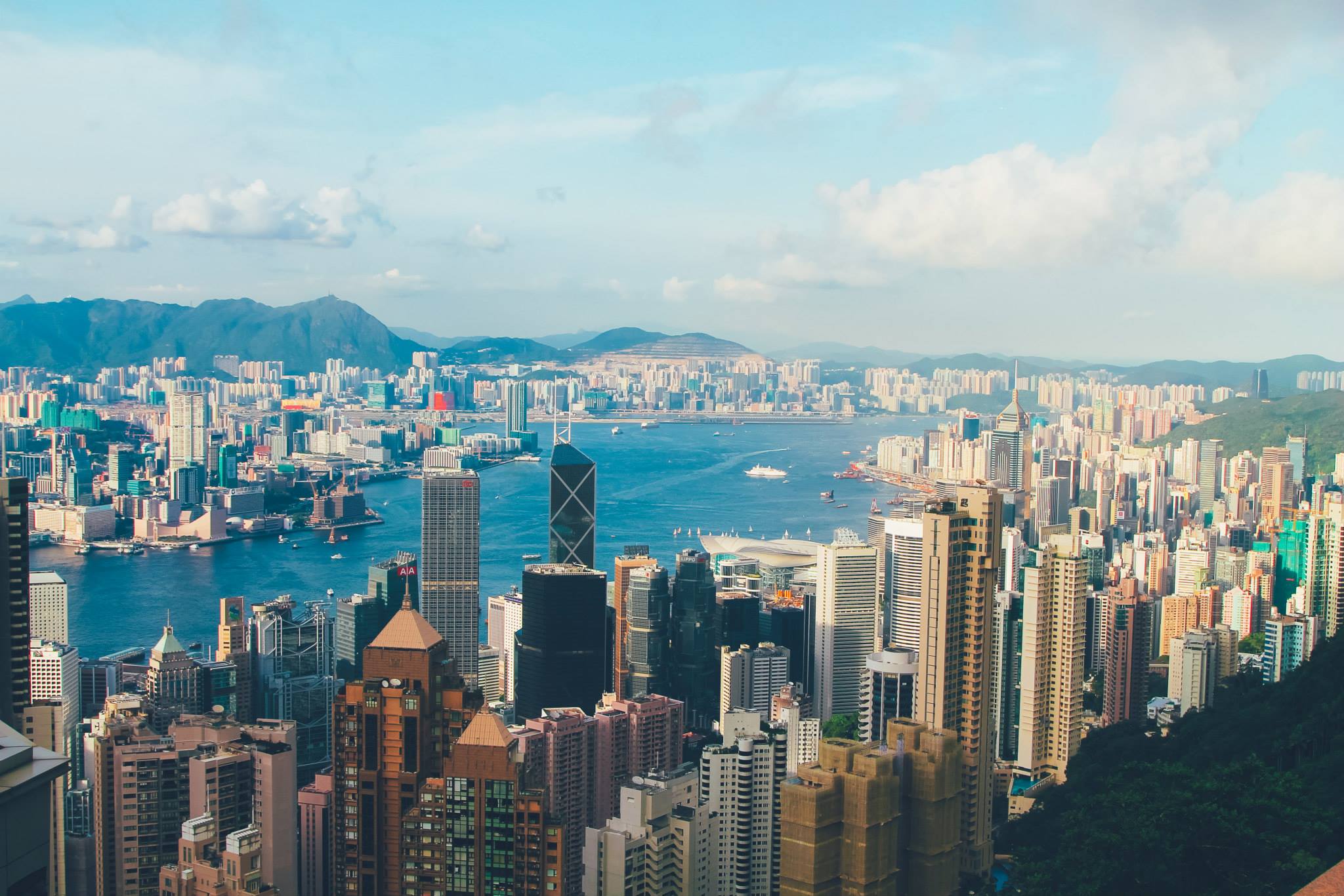 Hong Kong is one of my favourite cities in the world and a place I could very happily live in. Thing is, it's a bright a shiny city but there's so much of it that's also very gritty and very real which, in a lot of ways, reminds me of cities like London (i.e. home… which probably explains why it was so easy to feel at home almost immediately here).
The best part about Hong Kong is that there's pretty much everything and anything you'd want from a city here – amazing food (it's sooo good), fantastic nightlife, old historic temples (up your culture game a notch), right through to fun places like Hong Kong Disneyland, to mention but a few.
Point is, if you're looking for an exciting city holiday, you've come to the right place here.
5.) Kathmandu, Nepal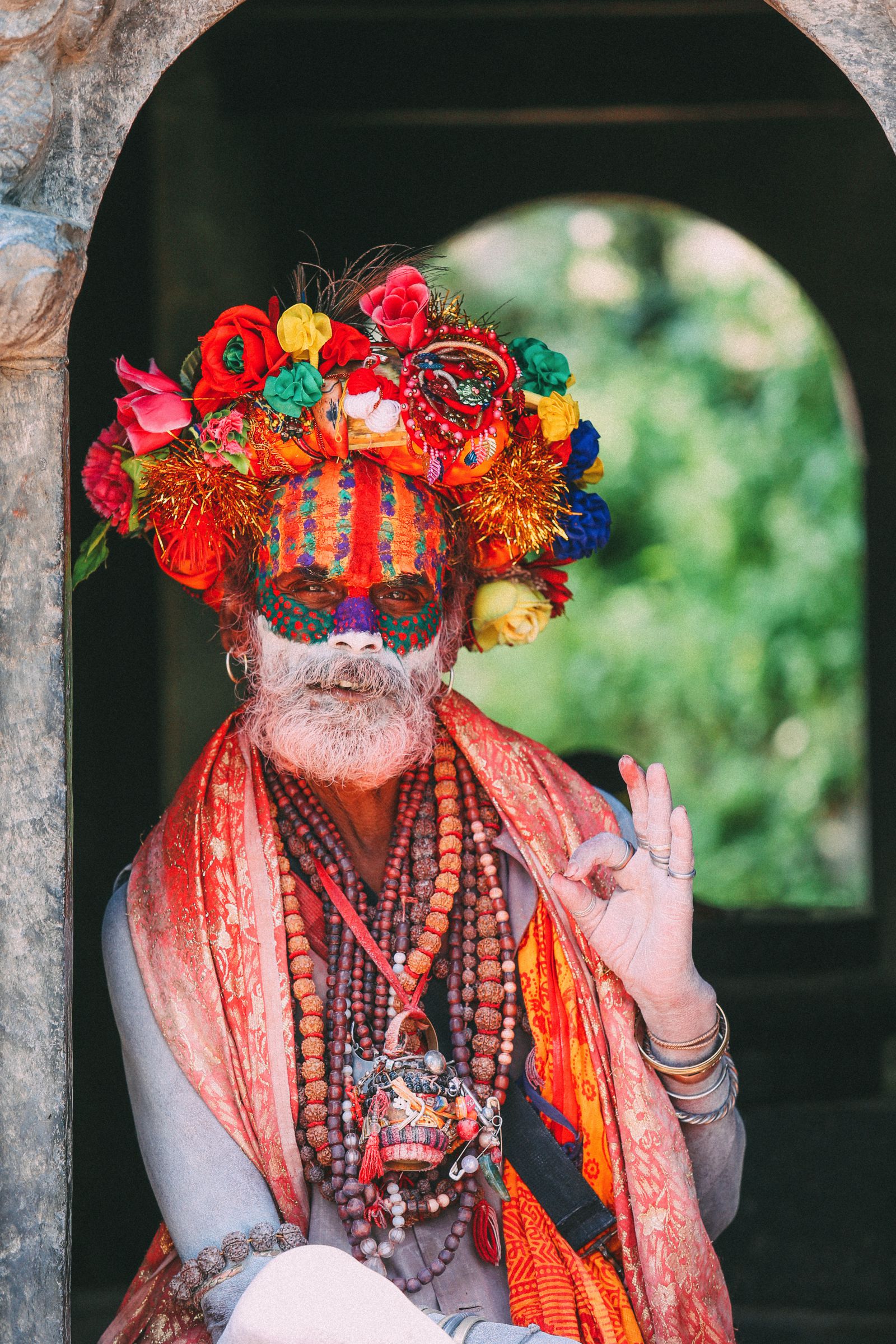 Famous as a gateway to Mount Everest and the other giants of the Himalayan Mountain range, travellers who chose to see Nepal's capital city will find themselves in a city filled with exciting possibilities.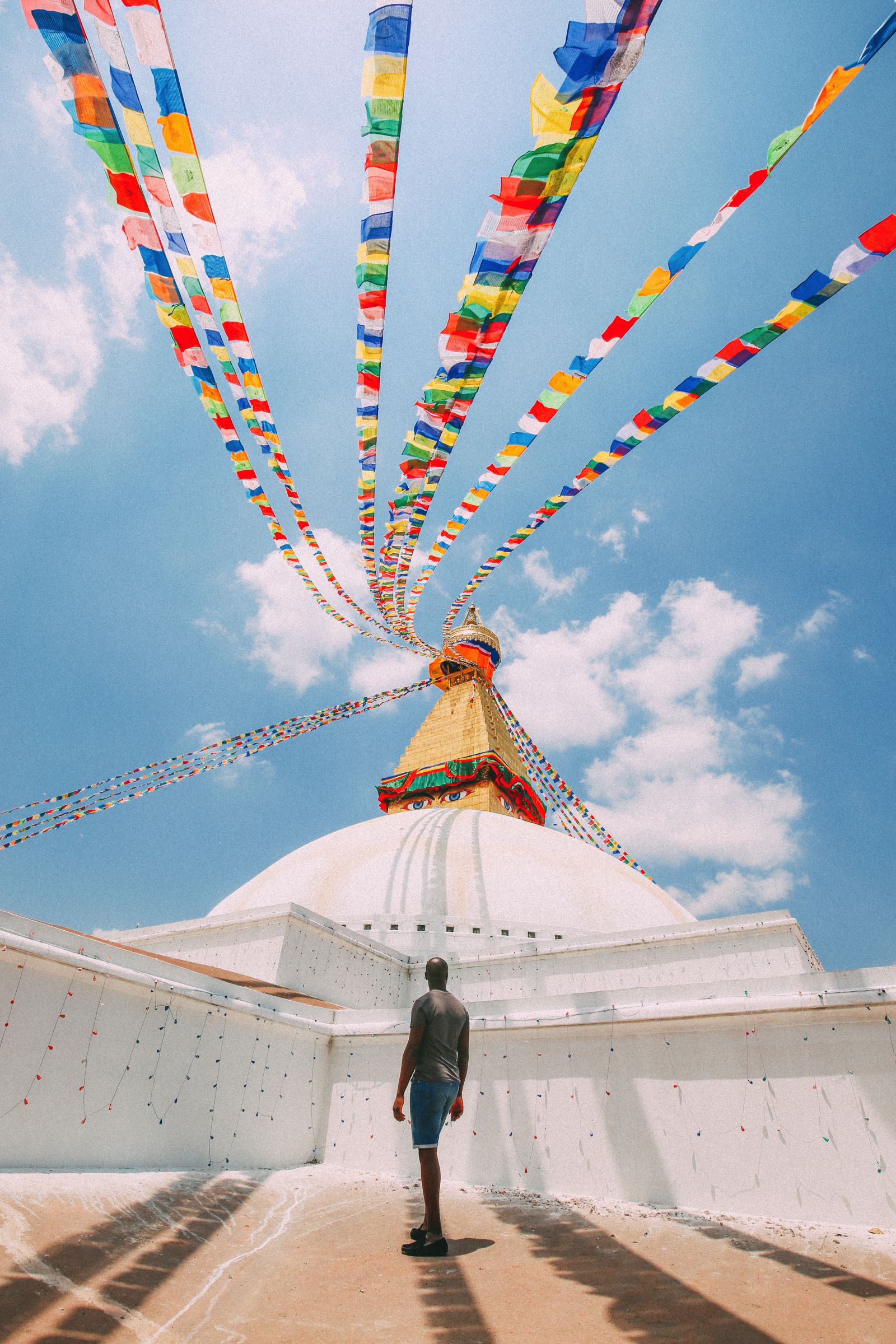 Besides a potential hike up Everest (which is one of hardest things anyone can ever do), there's a fair bit to keep you busy when visiting places like The Pashupatinath Temple (a sacred Hindu temple),  the busy shopping streets of Thamel and (to step away from the main hubs of activity) heading down Old Freak Street (an important part of the 60s and 70s) hippie trail.
You'll love Nepal!
6.) Bali, Indonesia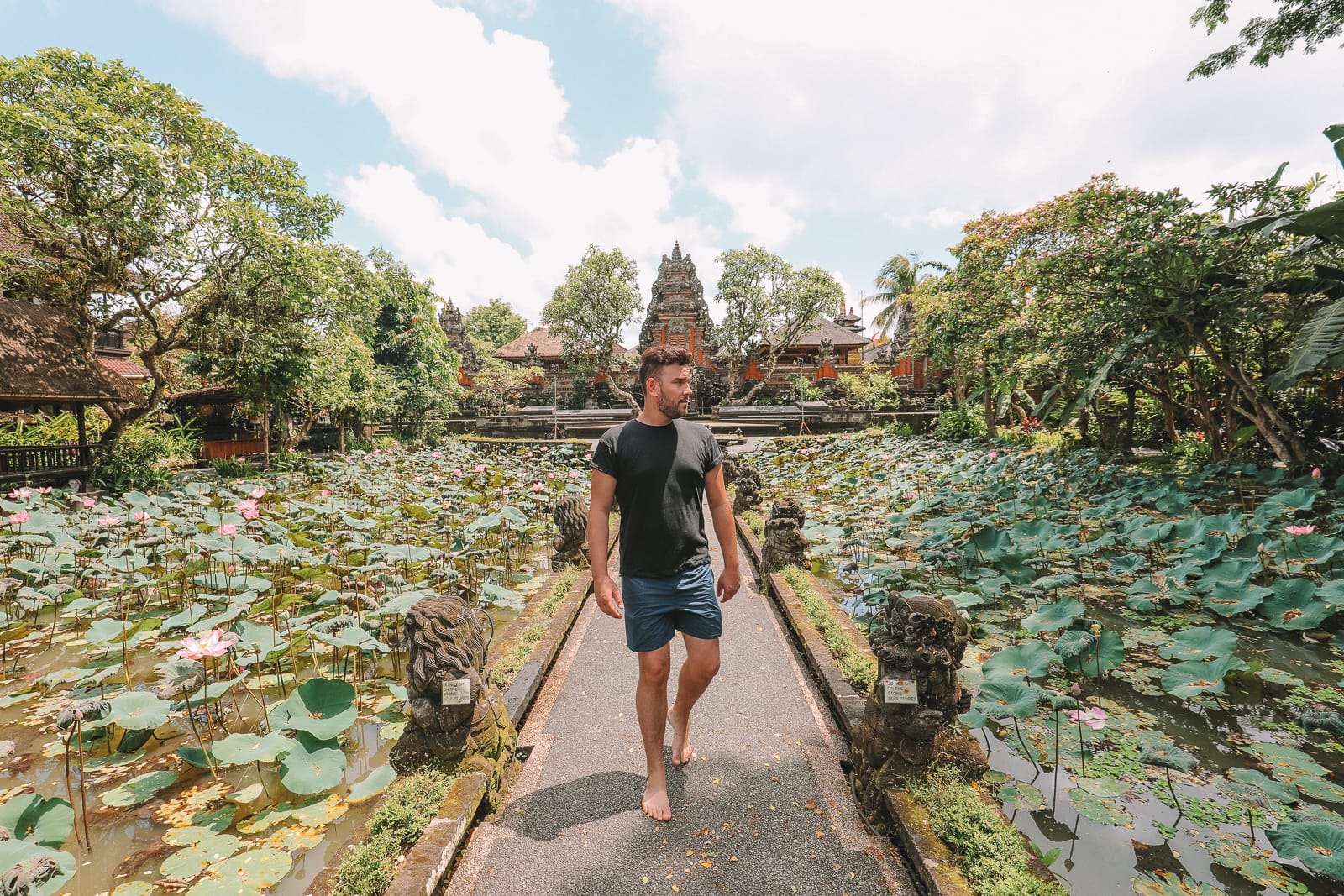 When people think of Bali, people probably think of beaches but there's so much more to this amazing Indonesian island than that.
There's are fantastic temples to visit, some of the best coffee in the world, amazing volcanic mountains and those epic rice fields, to mention but a few.
Of course, once you're done with all that (or perhaps even before), it's definitely still worth checking out the amazing beaches that Bali is famed for.
7.) Kyoto, Japan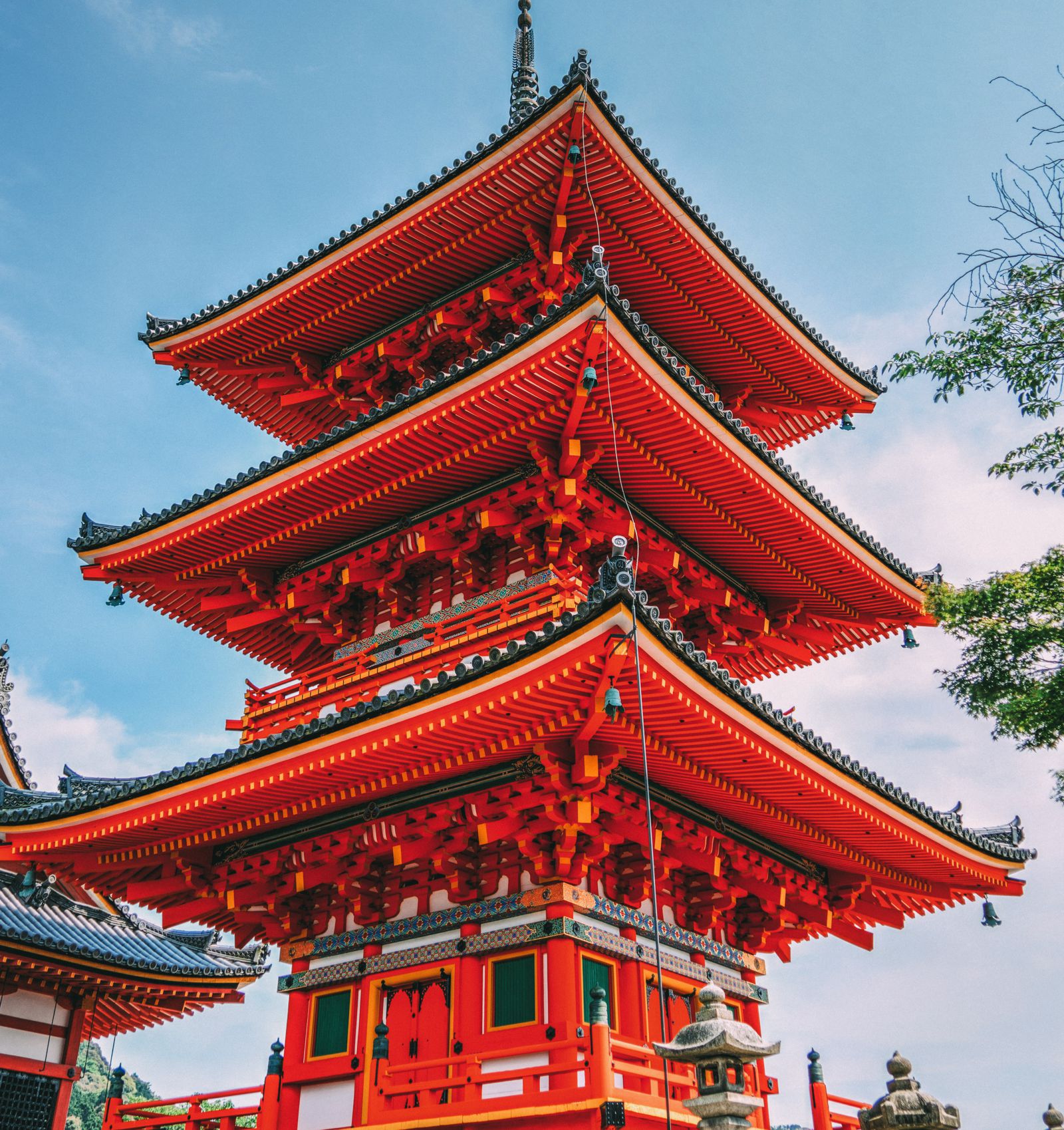 Tokyo is an amazing city in Japan (no matter how much time you spend here, you'll leave wanting more) but if you're looking for a more traditional side to Japan, Kyoto is where you should be headed. Kyoto was once the capital of Japan – a fact that becomes very visible once you start to visit the amazing shrines and palaces dotted across the city.
Thanks to the super fast bullet train, Tokyo is only a few hours away and perfectly combined with a trip to Kyoto, leaving you with a fantastic opportunity to experience old and new Japan!
8.) Bagan, Myanmar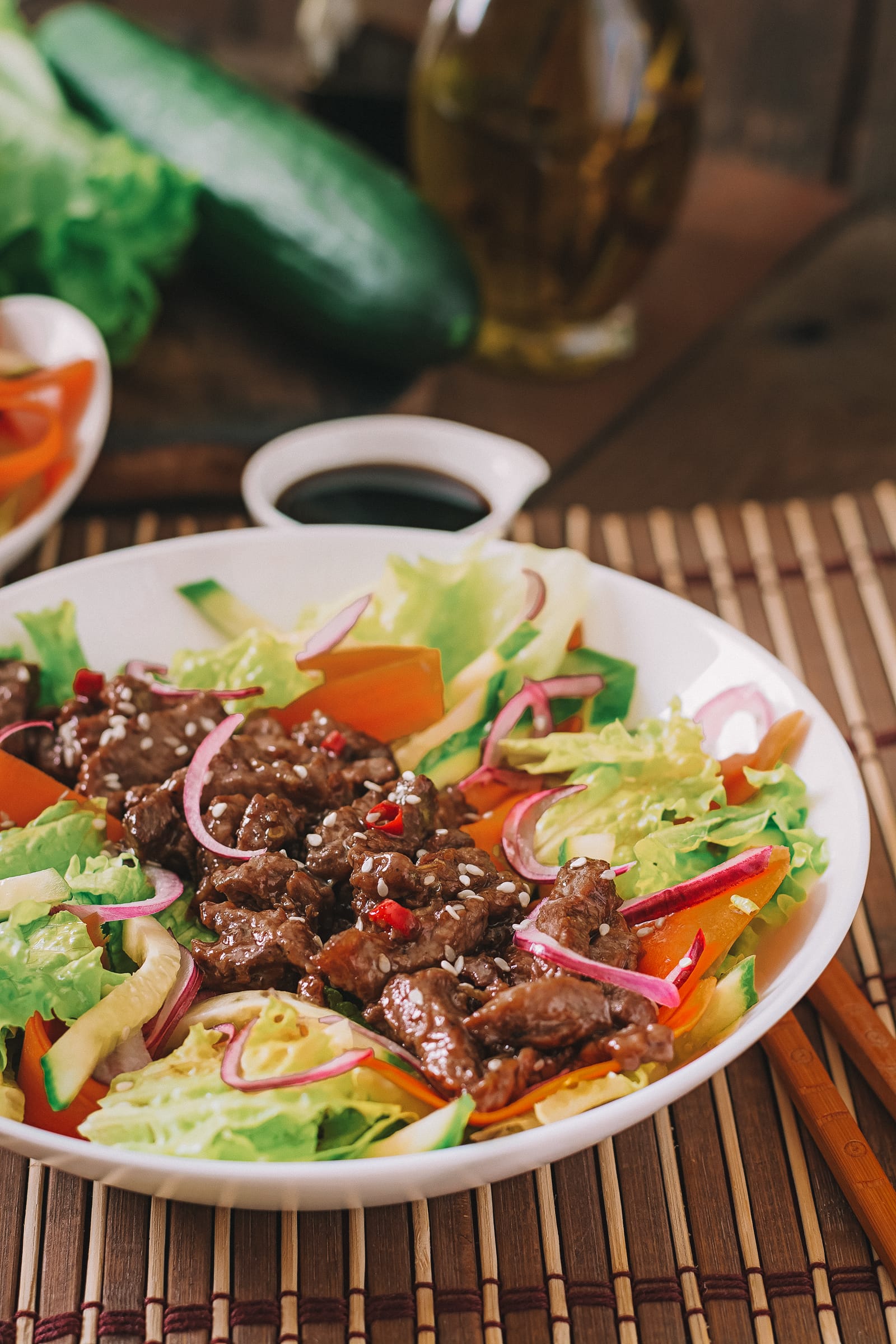 This area used to be home to more than thirteen-thousand temples and stupas now offer travellers the chance to explore the two-thousand temples that remain (absolutely amazing at sunrise – especially so on a hot air balloon), along with some amazing pagodas.
A trip to Bagan is unlike anywhere else you'll ever see and is one that you have to do, even if that's all you have time to do in Myanmar.
9.) Ha Long Bay, Vietnam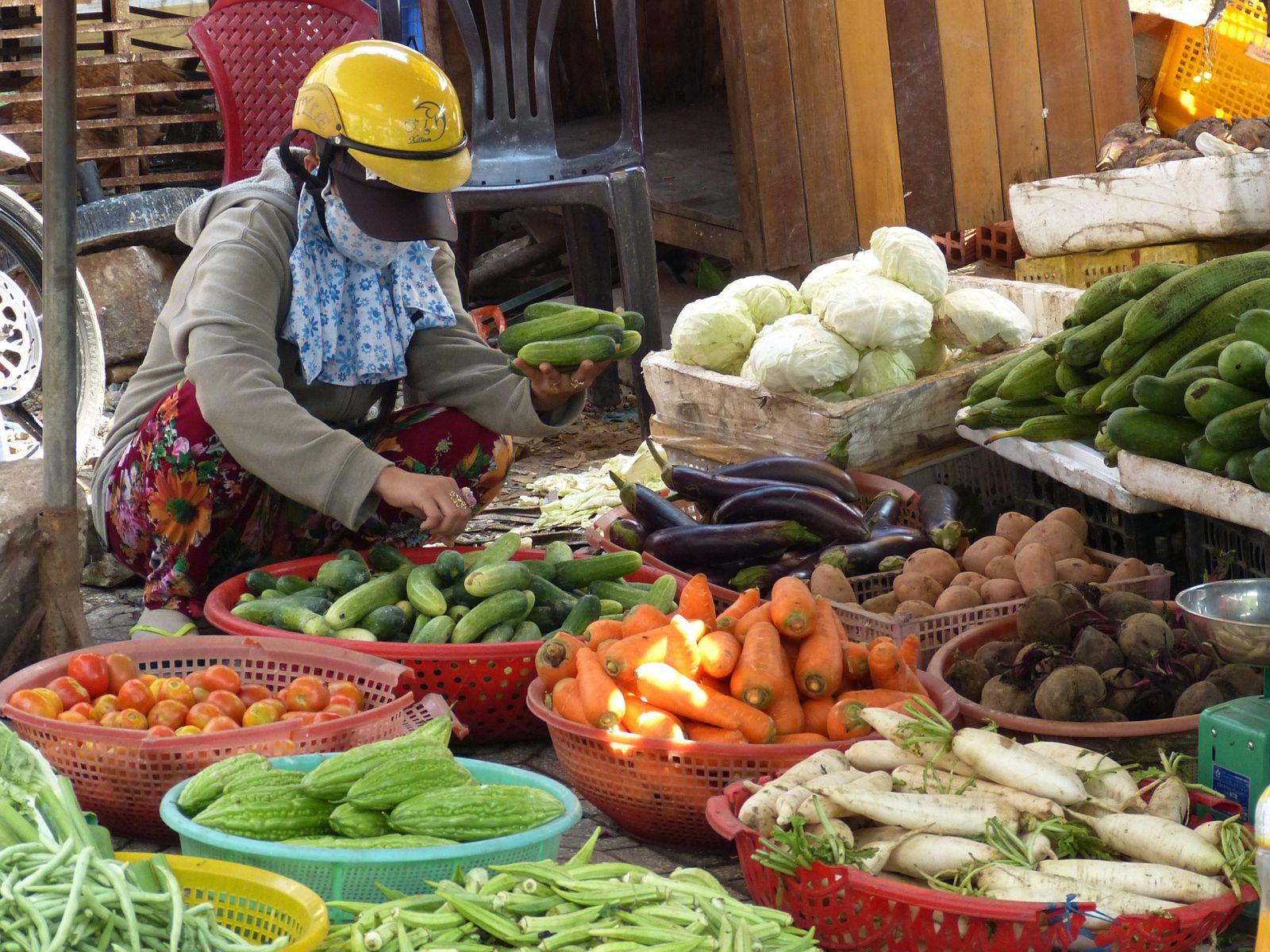 The sights you will experience in Ha Long Bay are pretty epic – which is understandable why this beautiful area of Vietnam is deemed a UNESCO World Heritage site. With lush greenery and steep cliffs overlooking the turquoise waters below, this is one amazing place every traveller to Vietnam absolutely has to visit.
Travellers can sail through the Bay of Descending Dragons, cruise through the stunning rock formations and islets and generally just soak up the amazing sights in this Vietnamese gem.
10.) Kandy, Sri Lanka
The city of Kandy is the gateway to quite a few UNESCO World Heritage site in Sri Lanka and is a fantastic place in itself to start a trip through Sri Lanka.
Kandy was once home to the ancient Kings of Sri Lanka and is the last place that was actually home to said Ancient Kings so in addition to the stunning array of sights to see here, there's so much Sri Lankan culture and tradition to be gleaned here – one of which is the traditional Kandy dancing of which you must attend a show when you visit.
---
---