Big cities are almost always best viewed from a high, vantage viewing point offering panoramic views across the city and London is no exception when it comes to that. This is particularly so as summer approaches and the number of day light hours increases. The best times to get a good photograph of course is just as the sun begins to set as you can get brilliant sunset and  get amazing night time photos across the city.
(I've covered tips on night time photography in this blog post here – though this cheat sheet should help too as well as this blog post clearly explaining camera jargon that everyone needs to know. If you still need more photography inspiration beyond those free resources, do check out our photography book).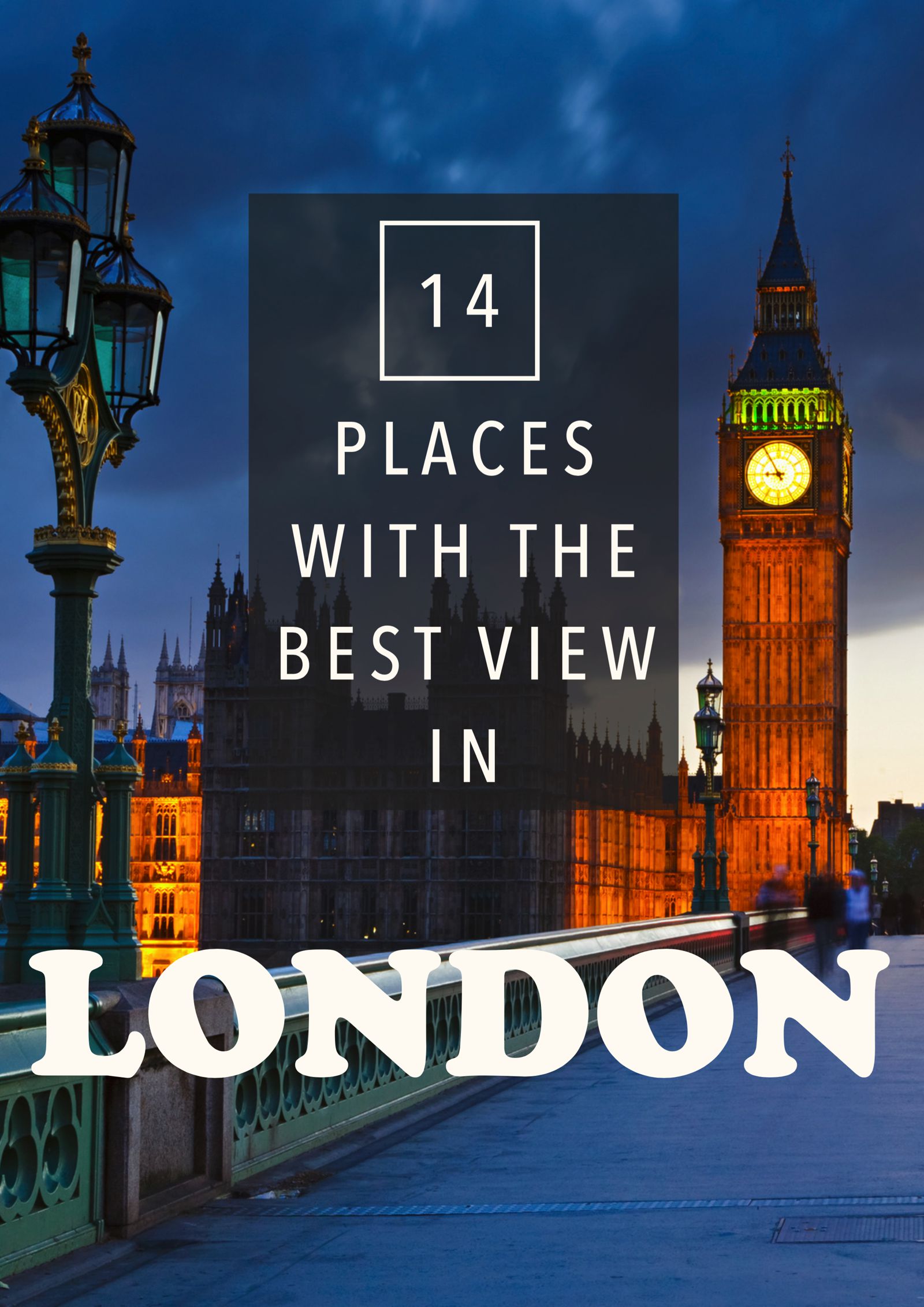 Right, now that we've covered the essentials, here are the 14 best places to get amazing view over all of London (in no particular order).
1.) The Shard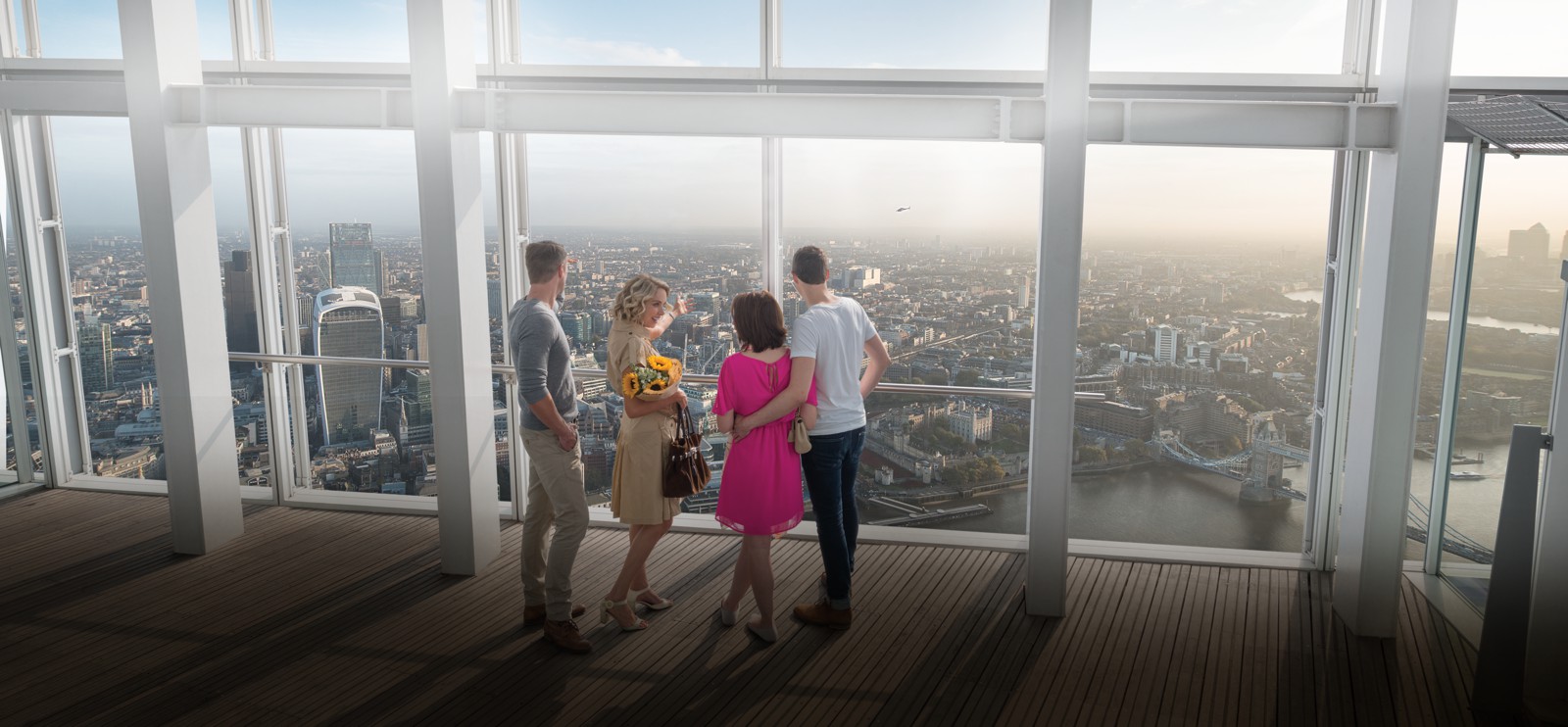 Get a ticket and head up to the shard for an amazing view across all of London. It covers a 360 view so this is easily one of the most impressive places to see all of London. (More details available here)
Price: £29.95 for adults (discounts available).
Address: 32 London Bridge Street, London SE1 9SG
2.) Big Ben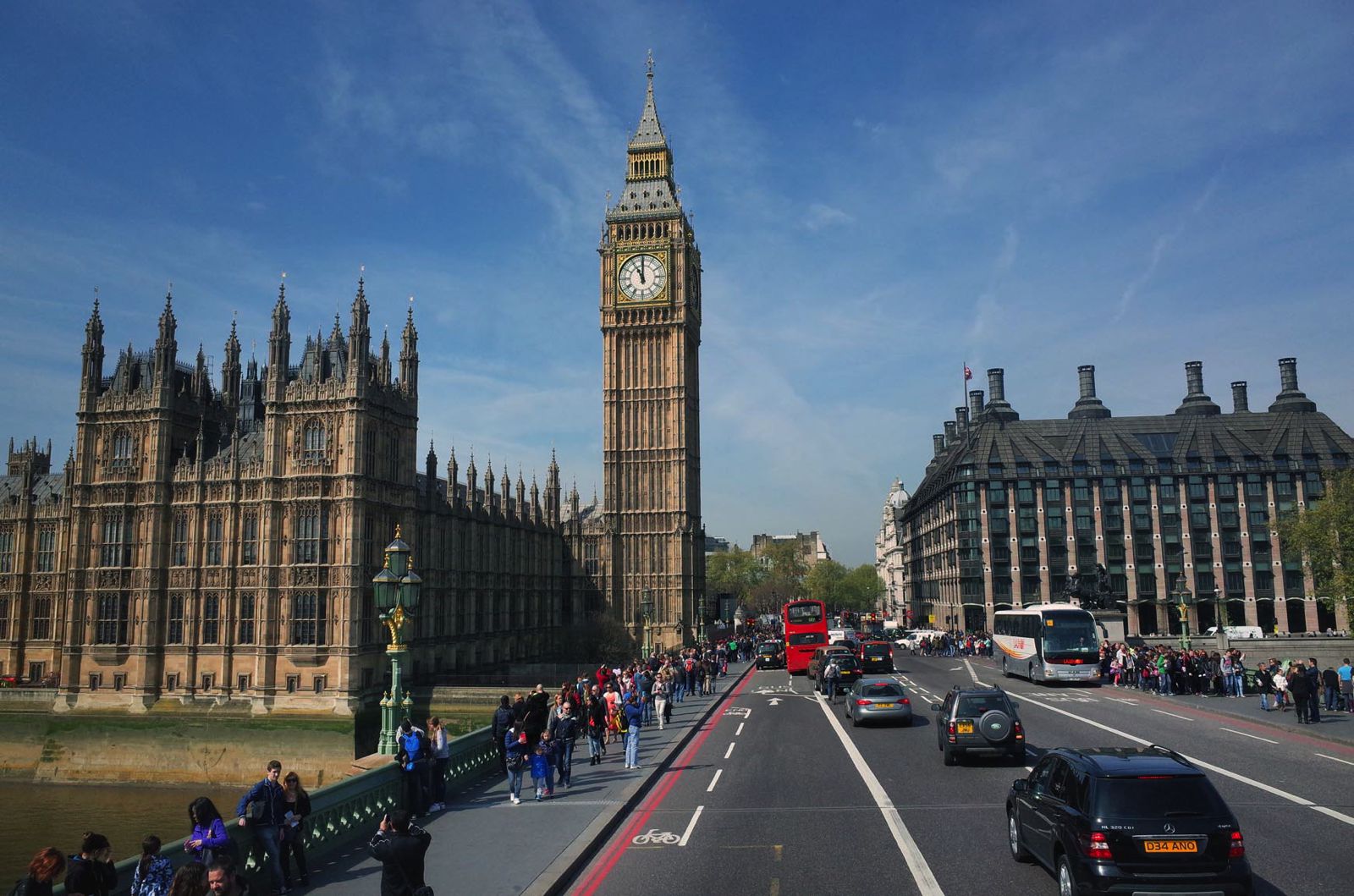 You need to be resident in the UK for this one but basically you get to climb up Big Ben for free if you are (contact your MP about this) and when you do, the view from the top is definitely worth it! Especially from such a historic site. (More details available here)
Price: Free
Address: (Really? 😉 Okay, then…) Westminster, London SW1A 0AA
3.) The London Eye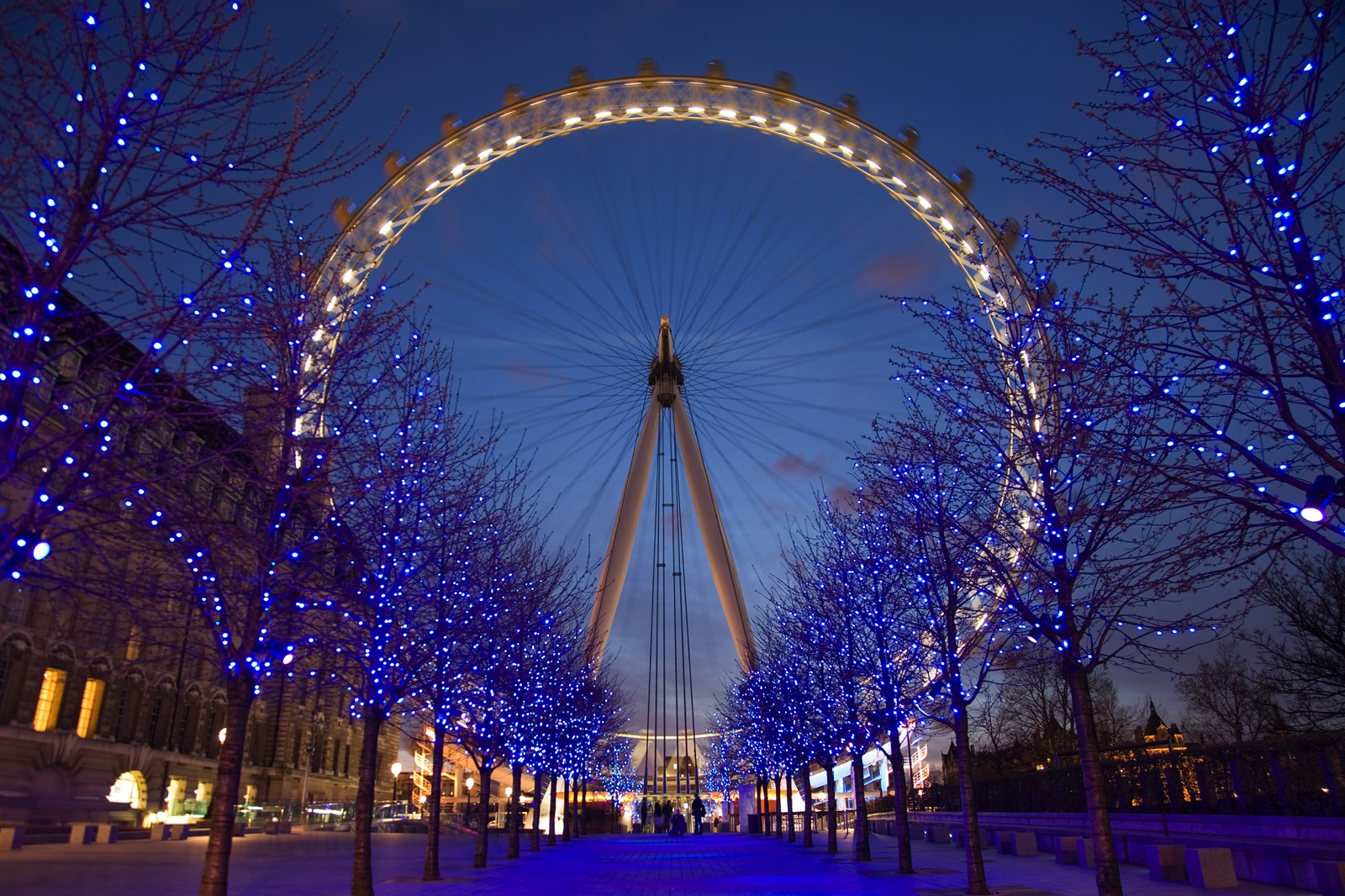 The view from the London eye is particular great for Westminster and the St Paul's area. One bit of advice I'd give is to get a spot near the window as soon as you get in so you don't have to struggle for a view with other people on your pod. The view is pretty good from all angles. (More details available here)
Price: Starting at £19.35 (discounts available)
Address: London SE1 7PB
4.) Vertigo 42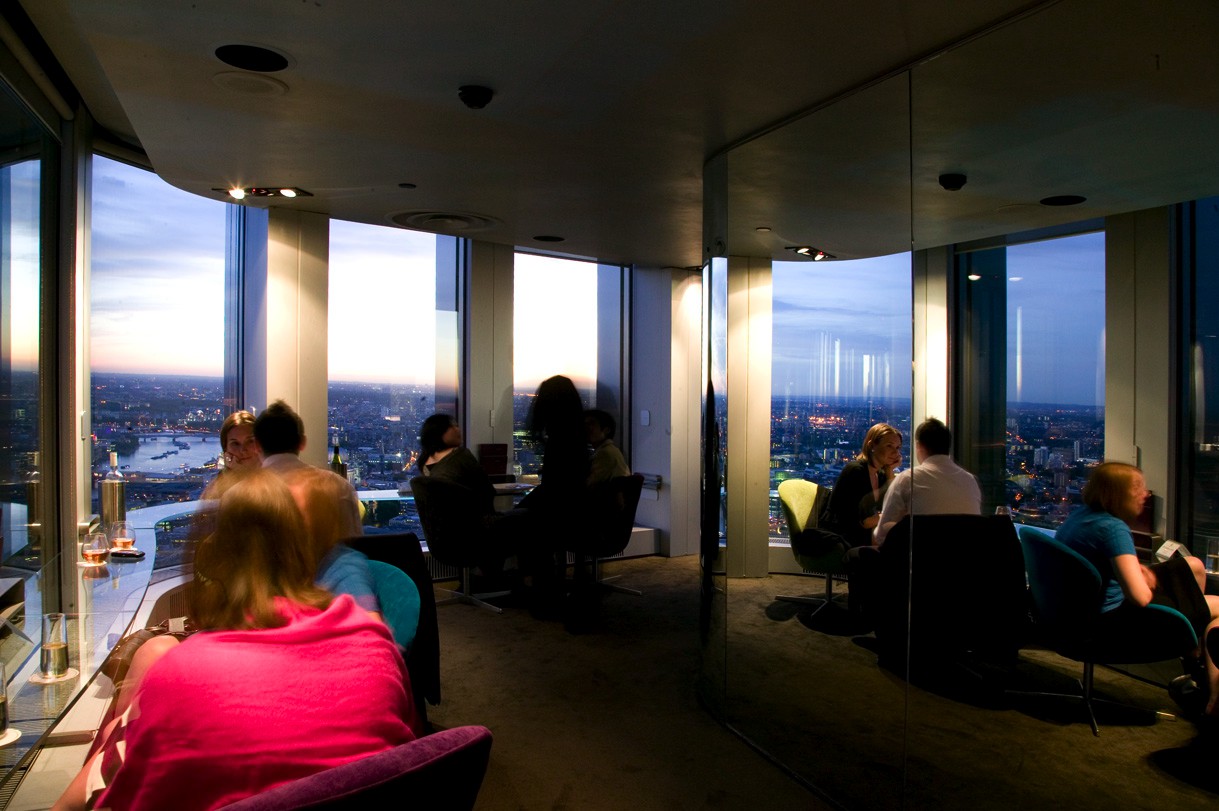 Yes, the prices of the champagne here are a tad steep but if you think of it as paying for admission to a place with amazing views across all of London, it starts to make sense. Plus you get to enjoy this view while chilling out on comfy sofa in a warm environment so there's always that too. This is an ideal, pre (or post) dinner venue but remember to make a reservation in advance as they fill up quite quickly. (More details available here)
Price: Prices start at around £9.20 for a glass of wine and £14 for a cocktail
Address: Level 42, Tower 42, 25 Old Broad Street, London EC2N 1HQ
5.) Duck and Waffle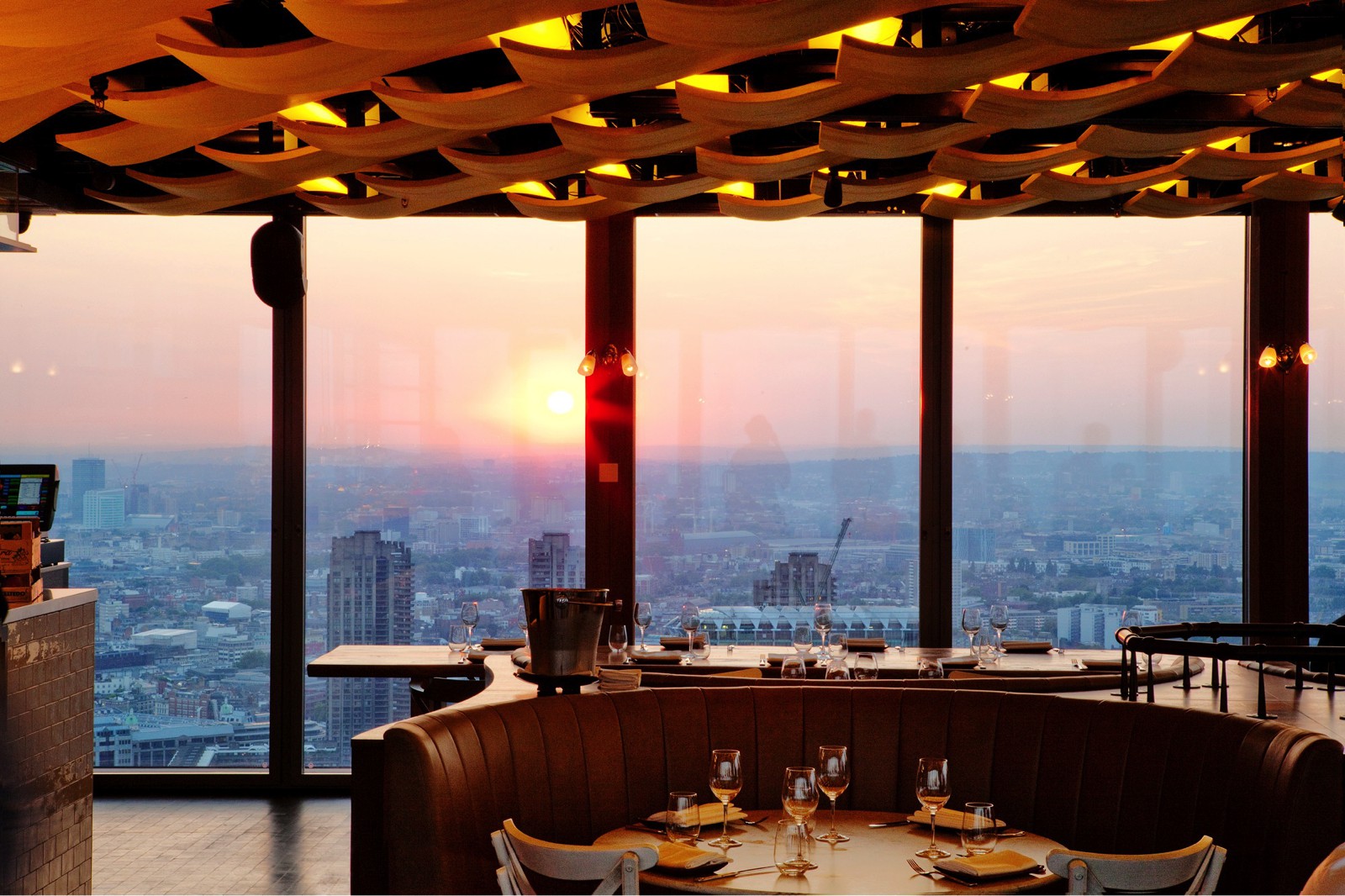 An amazing restaurant with an amazing view over London. Perfect for sunrise or sunset as they're open 24 hours! (More details available here)
Price: Starters from around £3/5 depending on time of the day and meals from around £11
Address: Heron Tower, 110 Bishopsgate, London EC2N 4AY
6.) Primrose Hill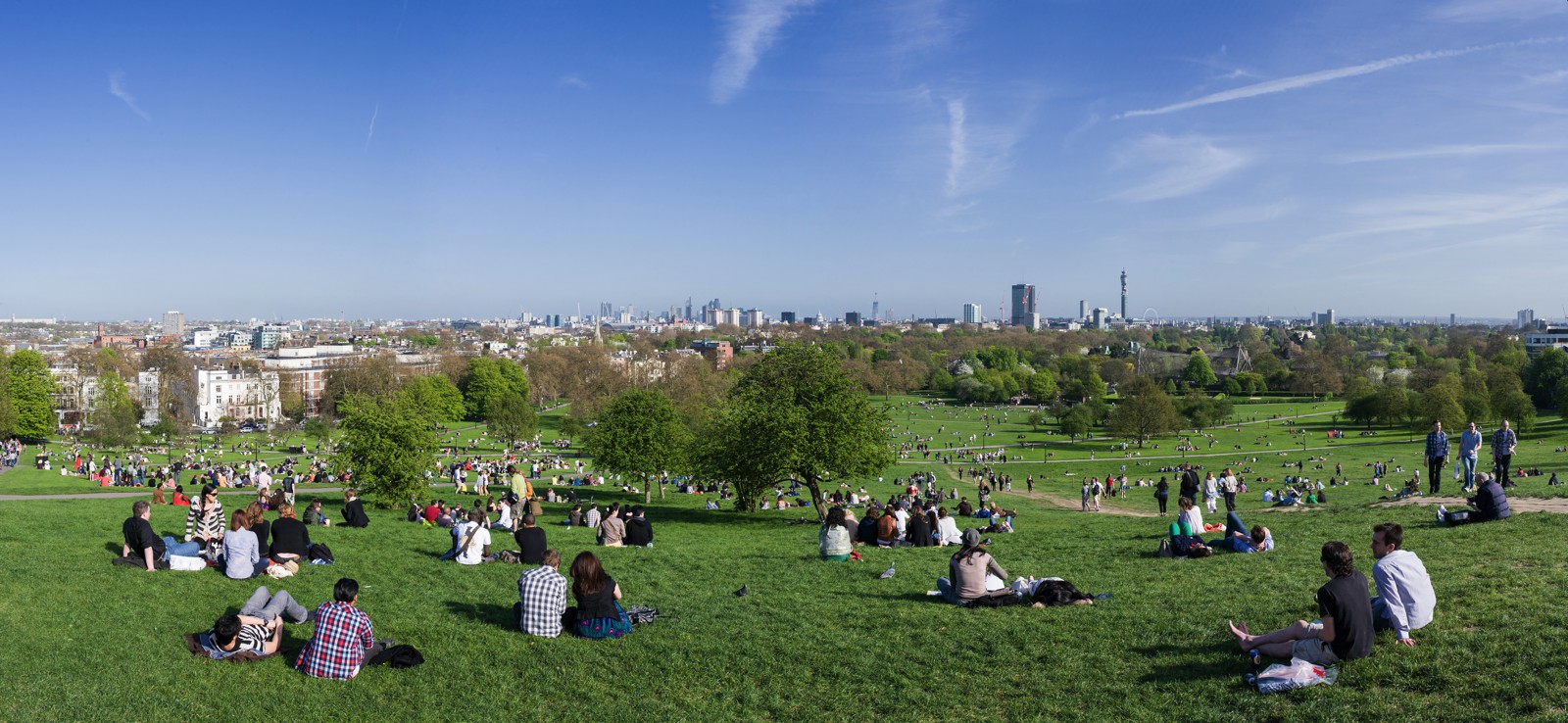 This offers amazing views over London for free. It might not necessarily be the most amazing or most impressive view of the lot but it sure looks great with the backdrop of the park that lead up to the view of London. (More details available here)
Price: Free
Address: (Same as the name – Primrose Hill)
7.) Tower Bridge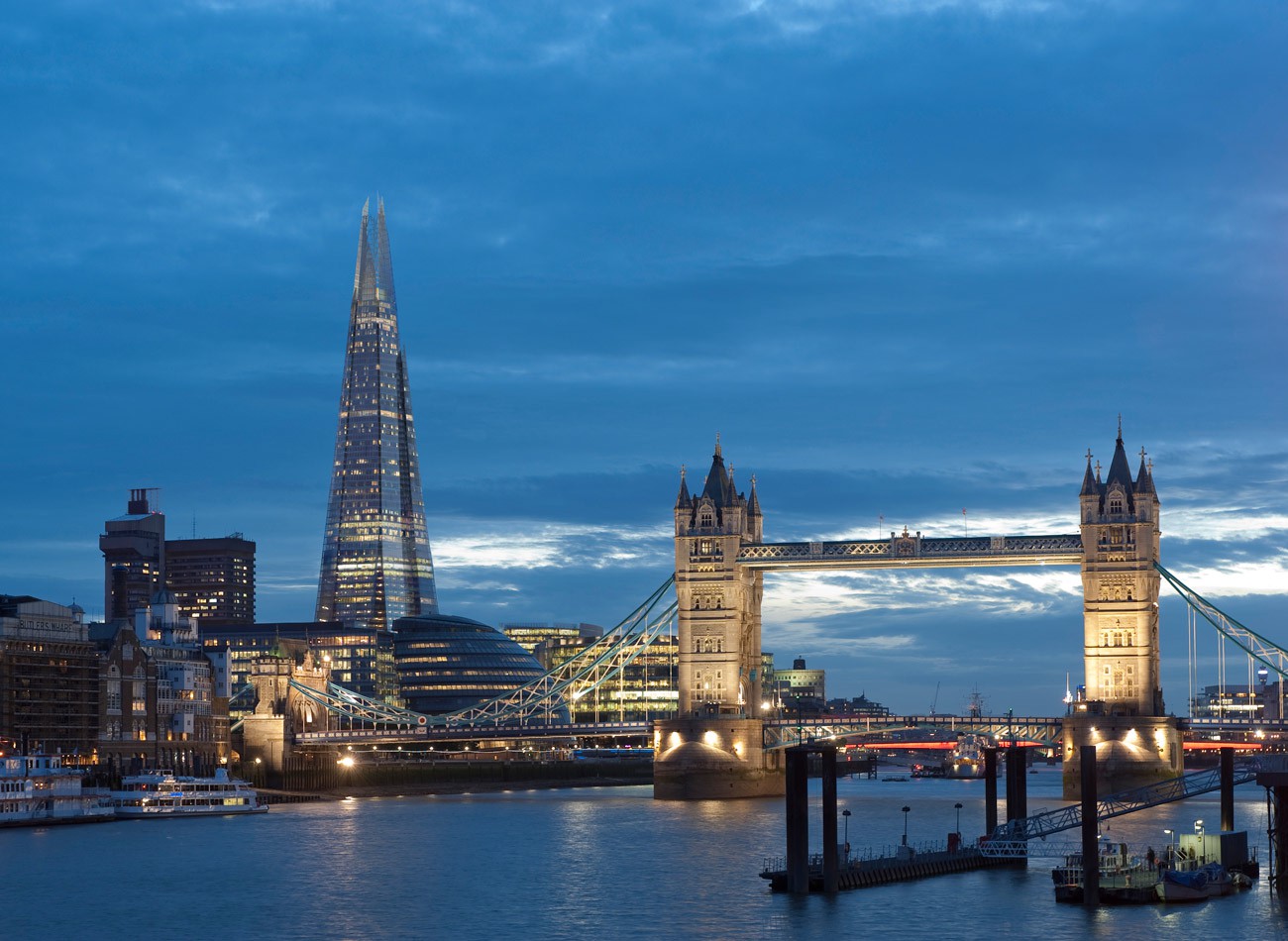 You can either pay or do this via your MP but the view from the top of Tower Bridge is make that extra sweet by getting to see the exhibition in the Tower and actually be inside such an iconic part of London and city's heritage. (More details available here)
Price: £9 with discounts available)
Address: Tower Bridge Road, London SE1 2UP
8.) Oxo Tower
Food with a view again. Pretty much everyone who's been here loves it and so my guess is that you probably will too! 😉 (More details available here)
Price: Starting at around £21.50 for a main
Address: Oxo Tower Wharf, Barge House Street, London, SE1 9PH
9.) Sushi Samba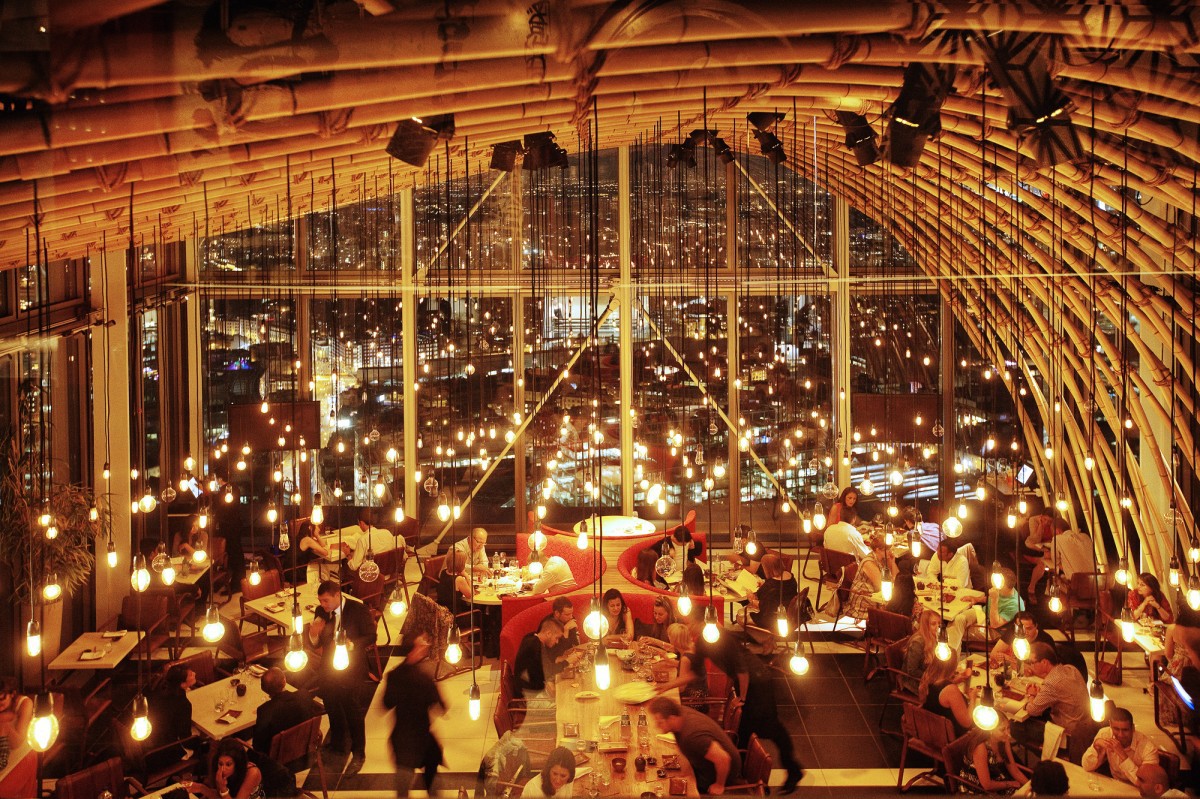 This is actually next to Duck and Waffle and also offers amazing views over all of London. The food isn't cheap as you can imagine but one of those cases where it's definitely worth it (it's delicious and there's the view so… 😉 ) (More details available here)
Price: Starting at £12 for small plates
Address: Heron Tower, 110 Bishopsgate, London EC2N 4AY
10.) Sky Garden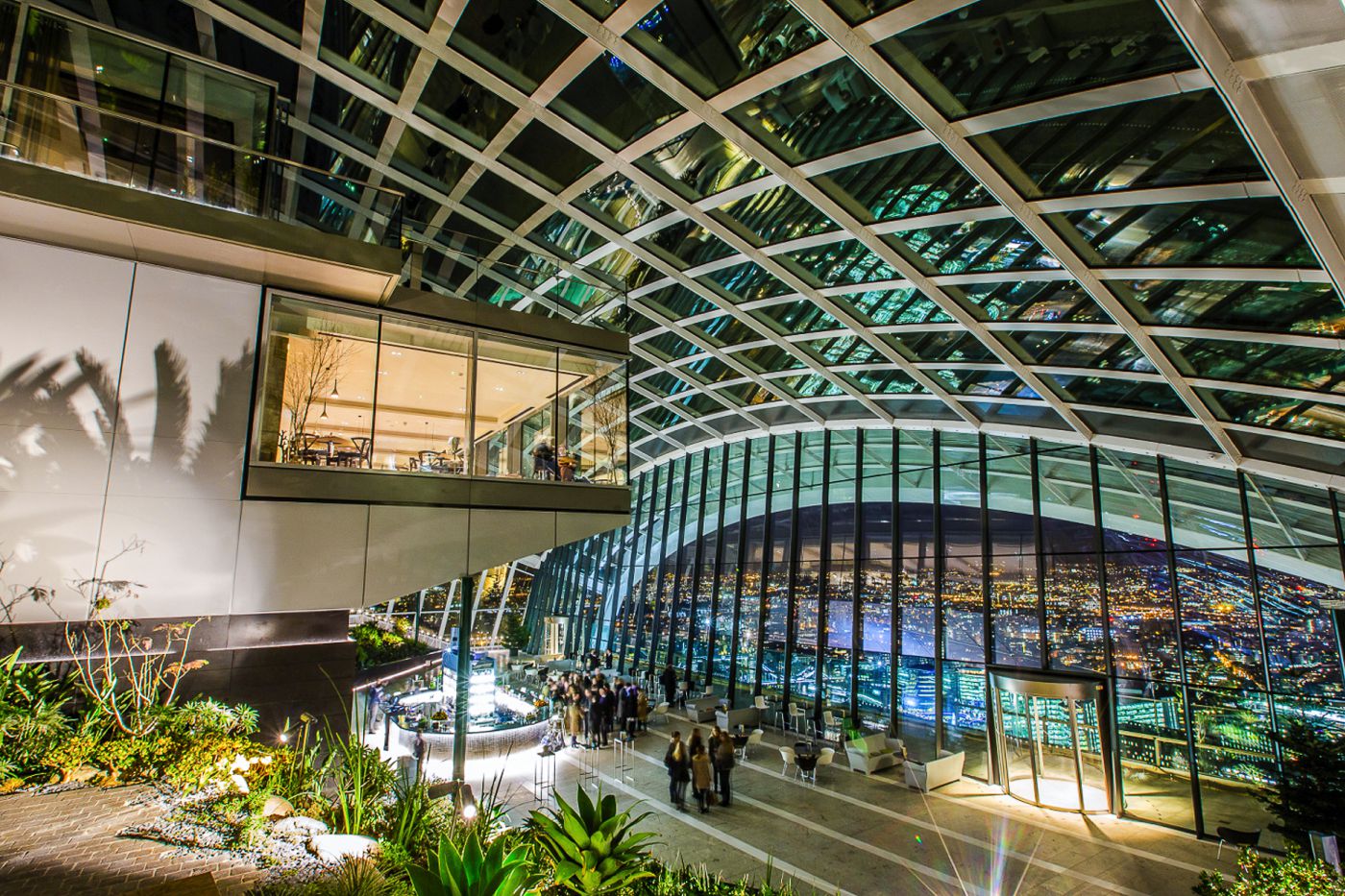 Covered this already in this post but to recap, it's an amazing view over all of London and it's free! (More details available here)
Price: Free
Address: 20 Fenchurch Street, London EC3M 3BY
11.) St Paul's Cathedral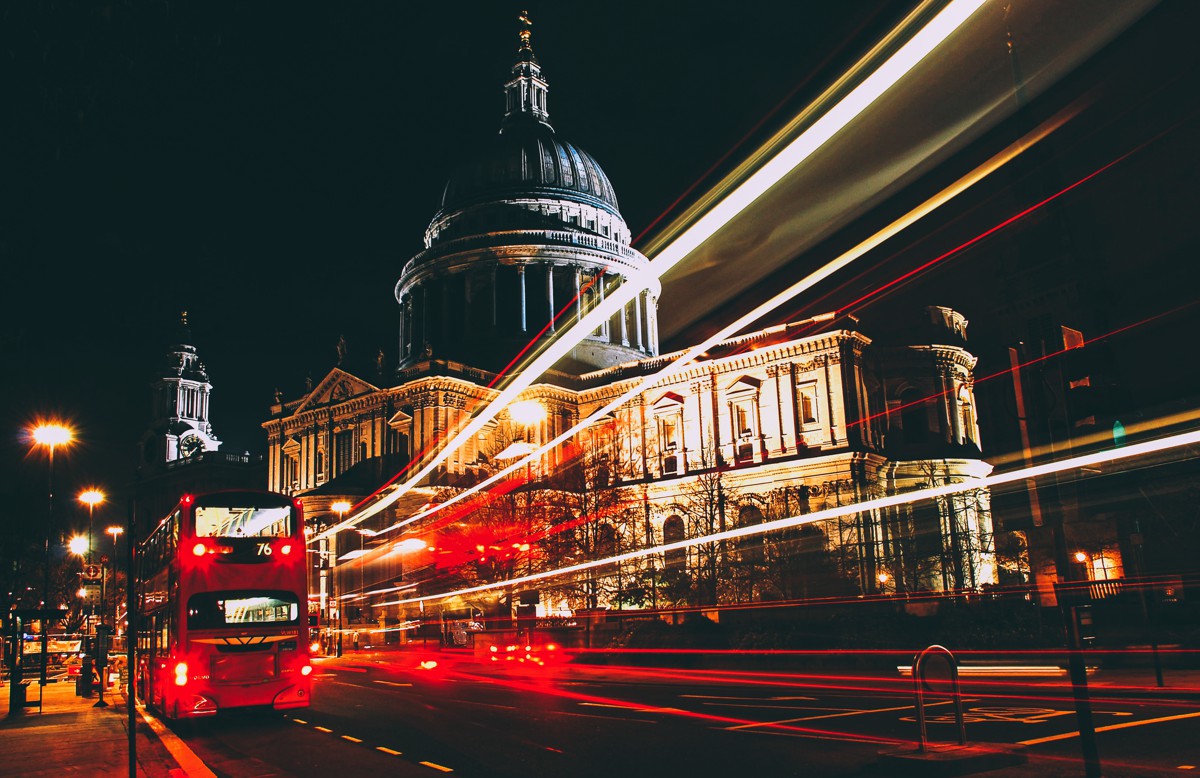 Climb to the top of the iconic London landmark for amazing panoramic views of London. (More details available here)
Price: £18 (discounts available)
Address: St. Paul's Churchyard, London EC4M 8AD
12.) Up at the O2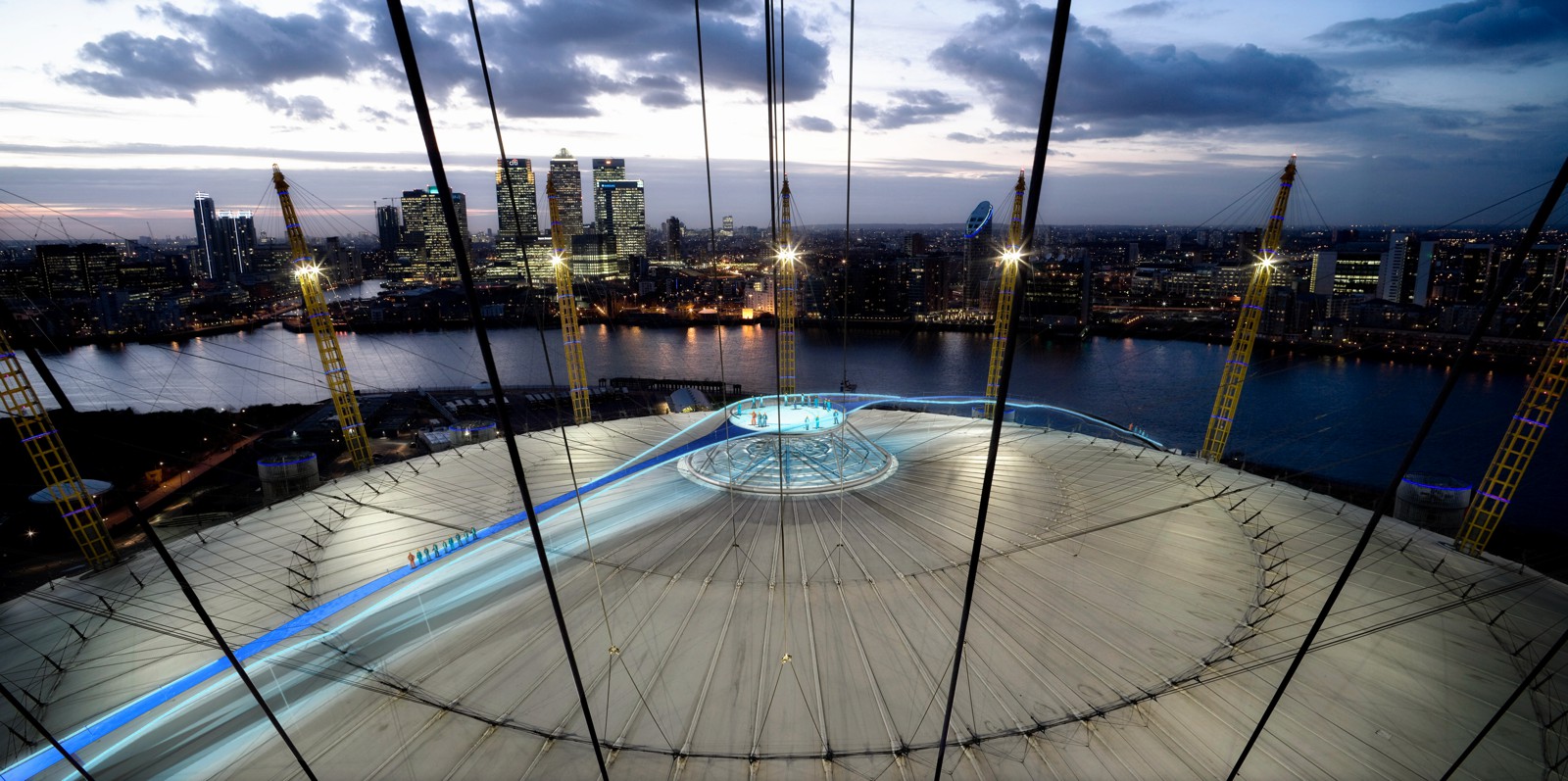 Climb the O2 and be rewarded with a fantastic view of Canary Wharf. Of course the view of Canary Wharf means that it's harder to see other parts of the city but it's a nice fun activity to do in London and definitely worth checking out. (More details available here)
Price: £28
Address: Peninsula Square, London SE10 0DX
13.) ArcelorMittal Orbit
This sculpture made for the Olympics in London back in 2012 offers amazing panoramic views over London from the East End. Reception to the way it looks was initially mixed when it was unveiled but that takes nothing away from the amazing view (and brilliant photos) you will get from the top of the sculpture. (More details available here)
Price: £11.95
Address: Queen Elizabeth Olympic Park, 3 Thornton Street, London E20 2ST
14.) Emirates Air Line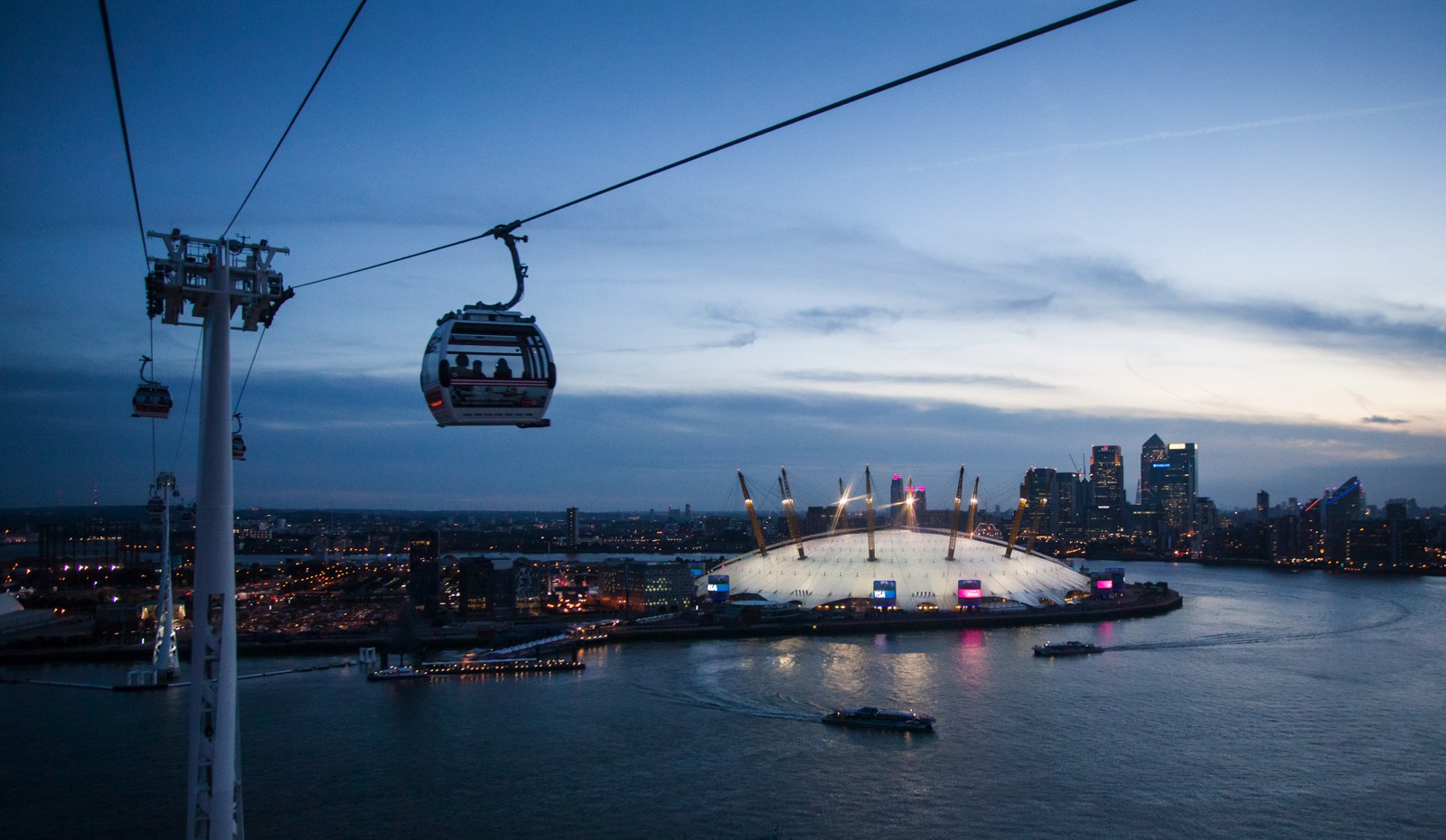 This is a cable car that crosses the River Thames (around the same area where the O2 is) and is another great way to get a brilliant view over all of London. Of course, it's not free but it only costs £3.30 for Oyster card holder (half for children) so it's easily one of the cheapest option of the paid for ones above. (More details available here)
Price: £3.40 with Oystercard (£4.50 without – discounts available)
Address: Unit 1, 2, 3 & 4, Emirates Cable Car Terminal, Edmund Halley Way, London SE10 0FR
And of course, if you're planning on visiting London, make sure you get our guide on 

101 Free Things To Do In London
---
---