I'm a sucker for a good castle! It doesn't matter where or where we go, I always try and find one of the picturesque castles that seem to be almost everywhere across Europe, which can only be a good thing for us travellers!
Obviously, these gorgeous buildings were often born out of necessity, protection and overt flamboyance of wealth, though you no longer need to be an artist or a kitted up knight to (try) and gain entry. Nowadays, a large majority of castles in Europe are open to us peeking peasants itching for a little look.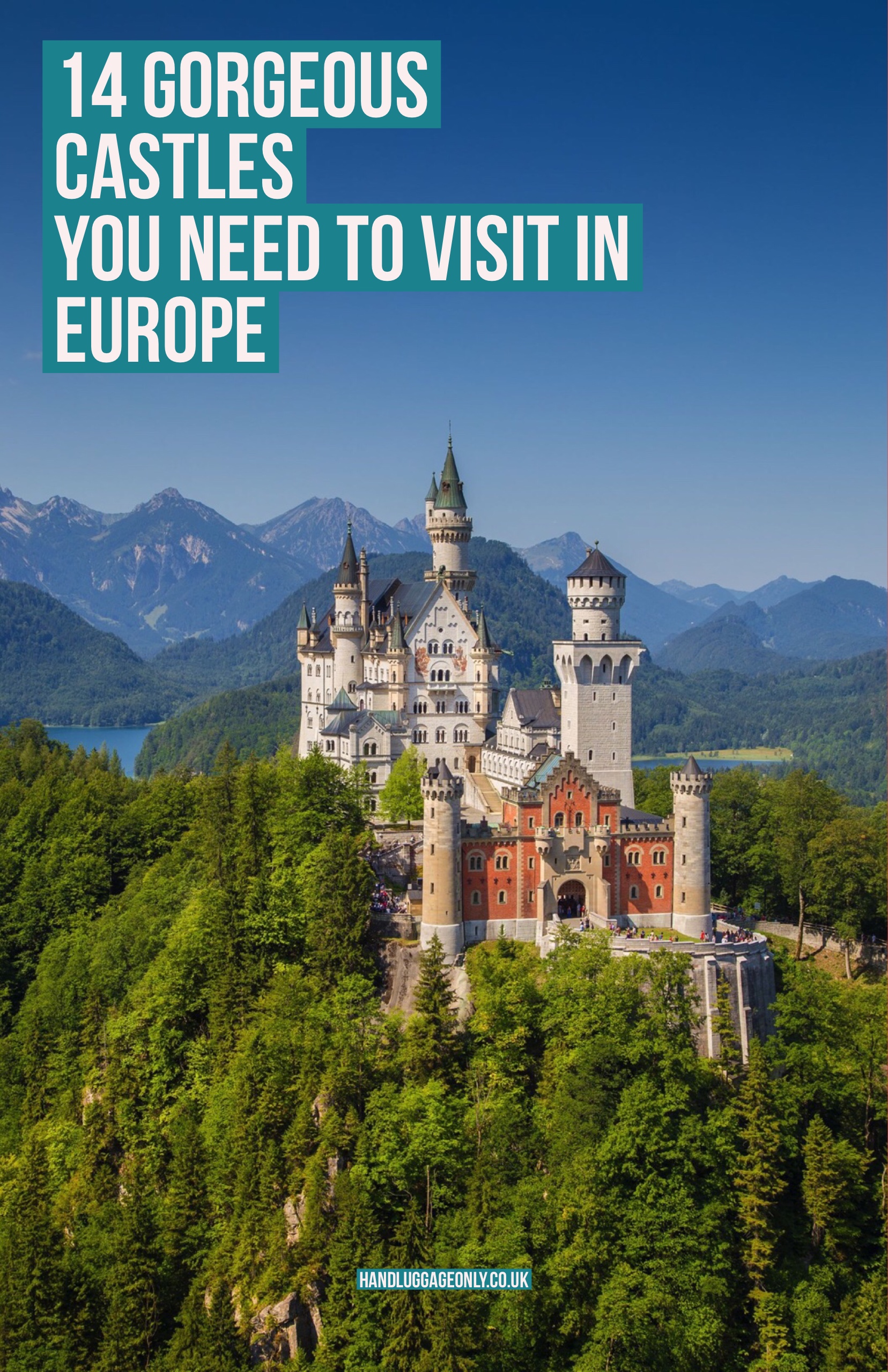 Obviously, with hundreds of castles to choose, it can be hard to narrow down your quest for the best to visit. Take a look at 14 of the best castles you need to visit that encompass a whole mix of styles, sizes and colours that I'm sure you'll love.
1.) Mont Saint-Michel, France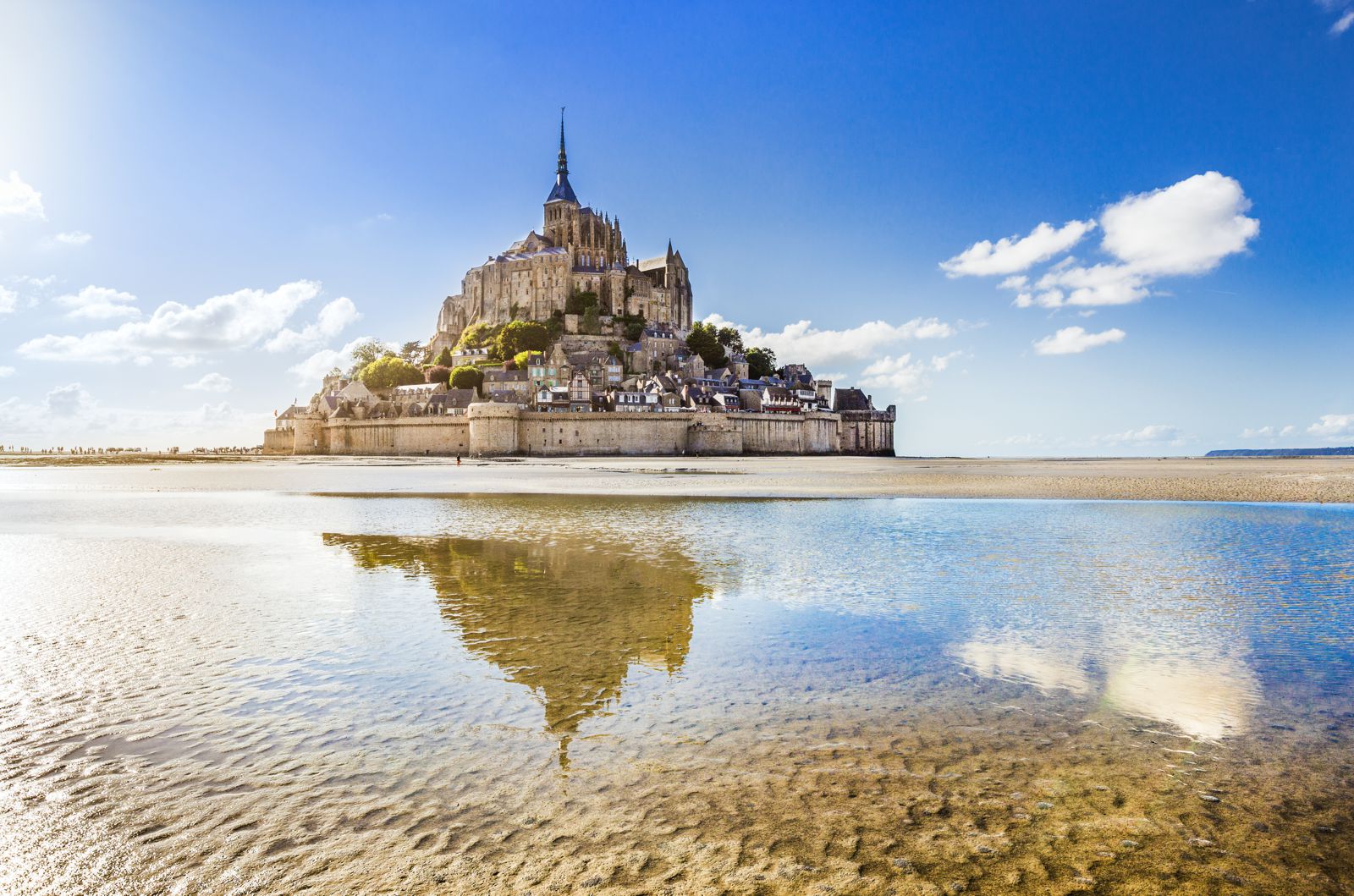 Perched on the northern coast of Normandy in France, Mont Saint-Michel is one of the region's most iconic sites to see. Make sure to visit early in the morning when crowds are less and take the free shuttle bus over to the castle itself – though, if you're looking for a great photo op, too just take the stroll instead and get snap happy! It really is a gorgeous place to explore.
Visiting northern France? You'll want to see these places, too
2.) Rocca Guaita and Torre Cesta, San Marino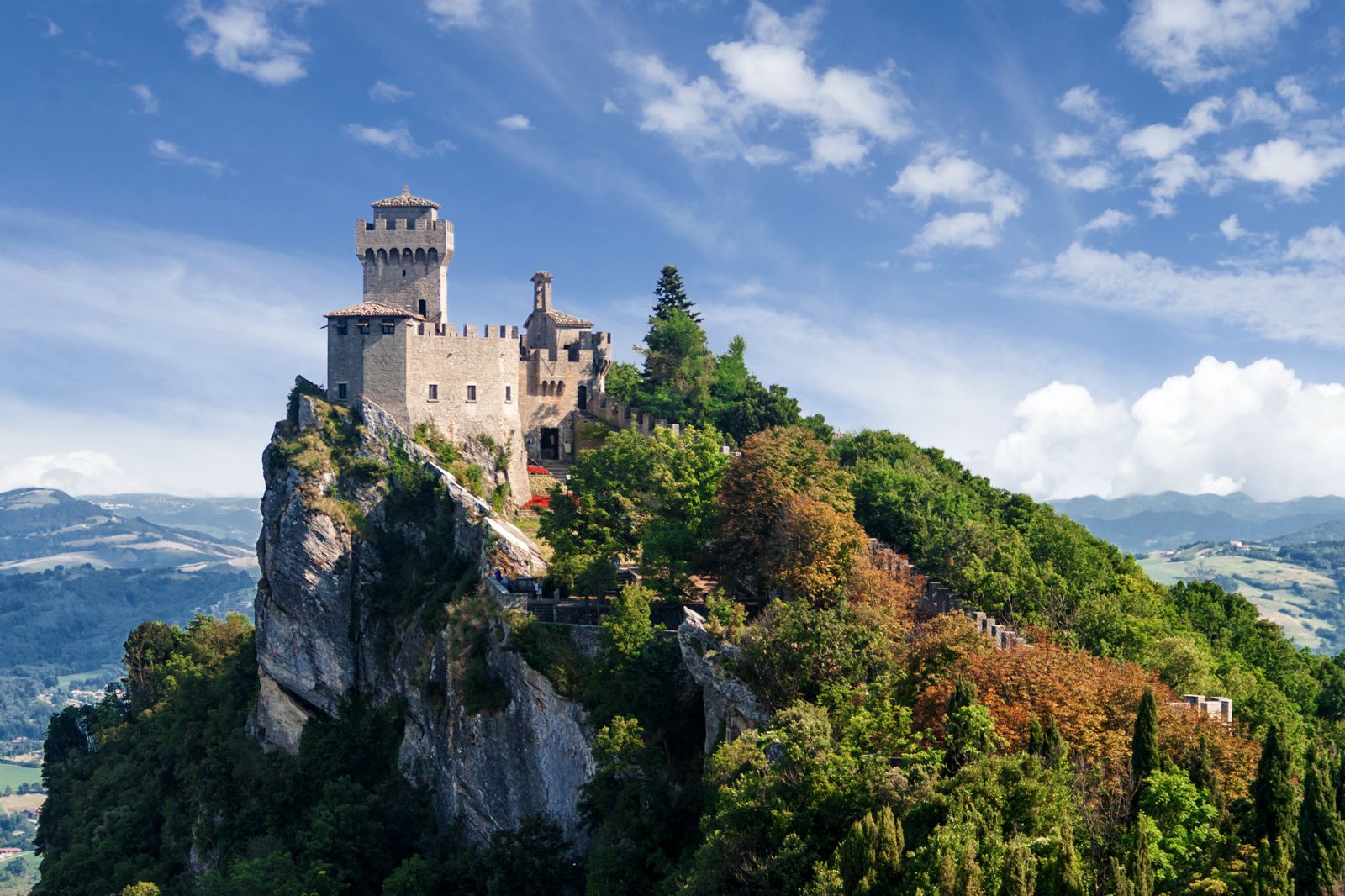 This tiny enclave of San Marino surrounded by Italy is a small place with a stunning set of fortified towers that watch over the whole country. Rocca Guaita and Torre Cesta are two of the most iconic sites of San Marino and definitely shouldn't be missed. You can easily spend a day in San Marino and drive here whilst visiting the gorgeous Italian countryside that surrounds it.
3.) Semur en Auxois Castle, France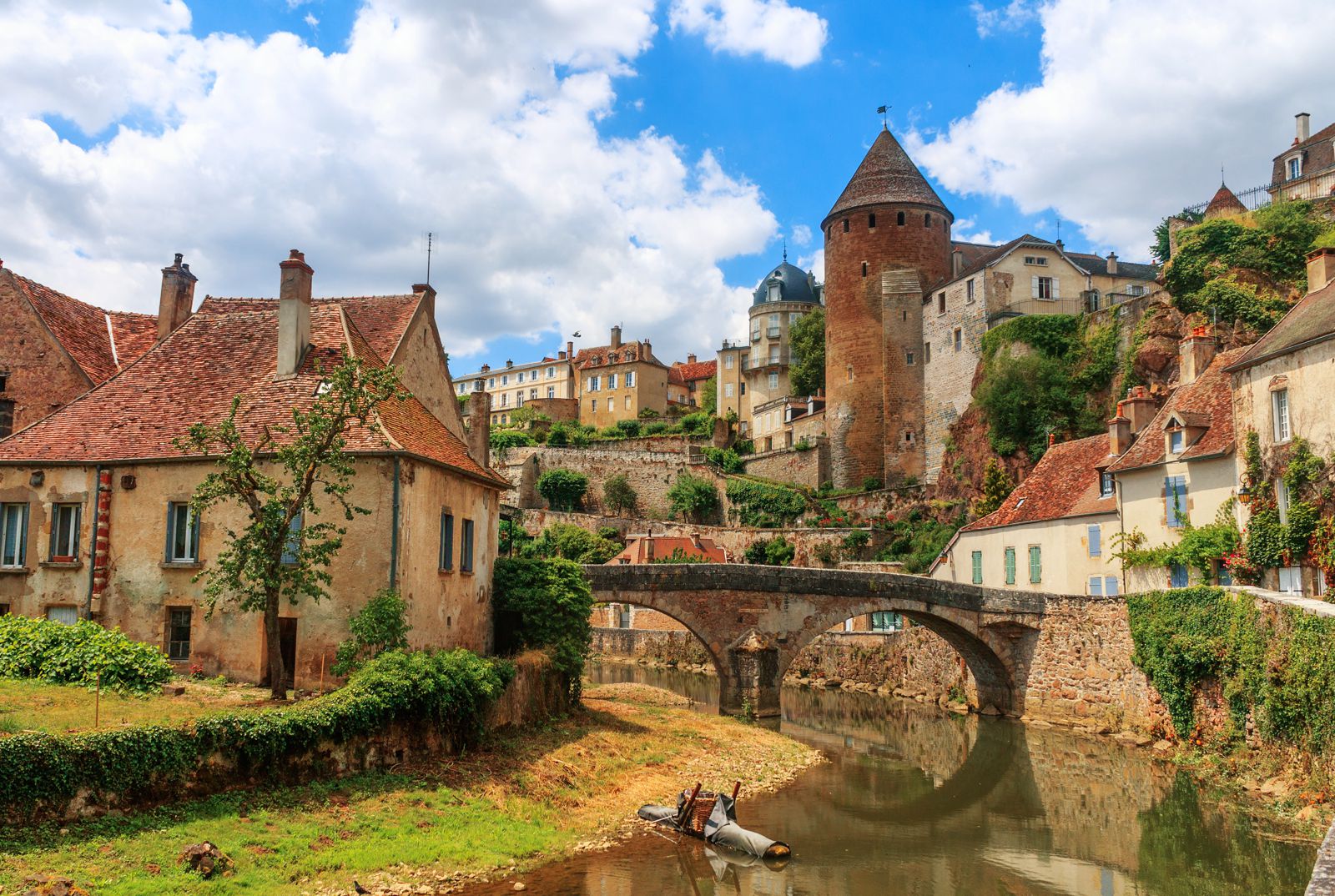 Perched in middle- easternish France, Semur en Auxois is a small and quaint commune that has a some of its incredible castles to visit. The castle was built over 700 years ago and it's still worth seeing some of the impressive sites in the commune itself. Make sure to visit the Tour de la Prison and the impressive Tour de l'Orle d'Or which is still over 40 metres high!
Want to visit some of France's best castles? Check them out, here
4.) Peles Castle, Romania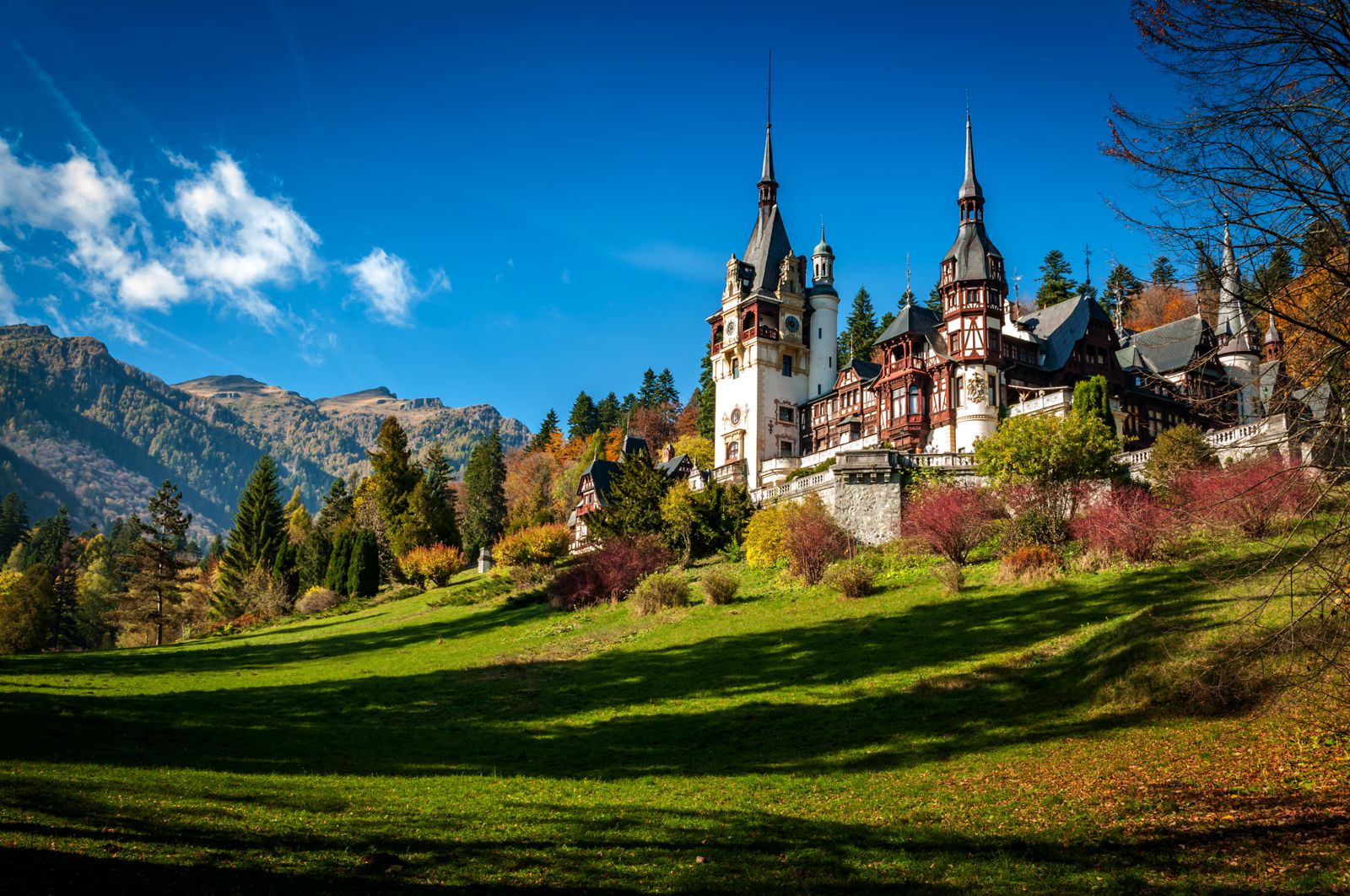 This neo-renaissance castle in Romania is one stunning castle that's relatively new (as castles come). Finished around 100 years ago, it might not be the oldest but it certainly is one of the prettiest you can visit when in Romania. The castle itself is around 50 miles, or so, from the capital city of Bucharest and can easily be visited on a day trip. Don't forget to visit the murals within the inner court, too.
5.) Chateau de Chenonceau, France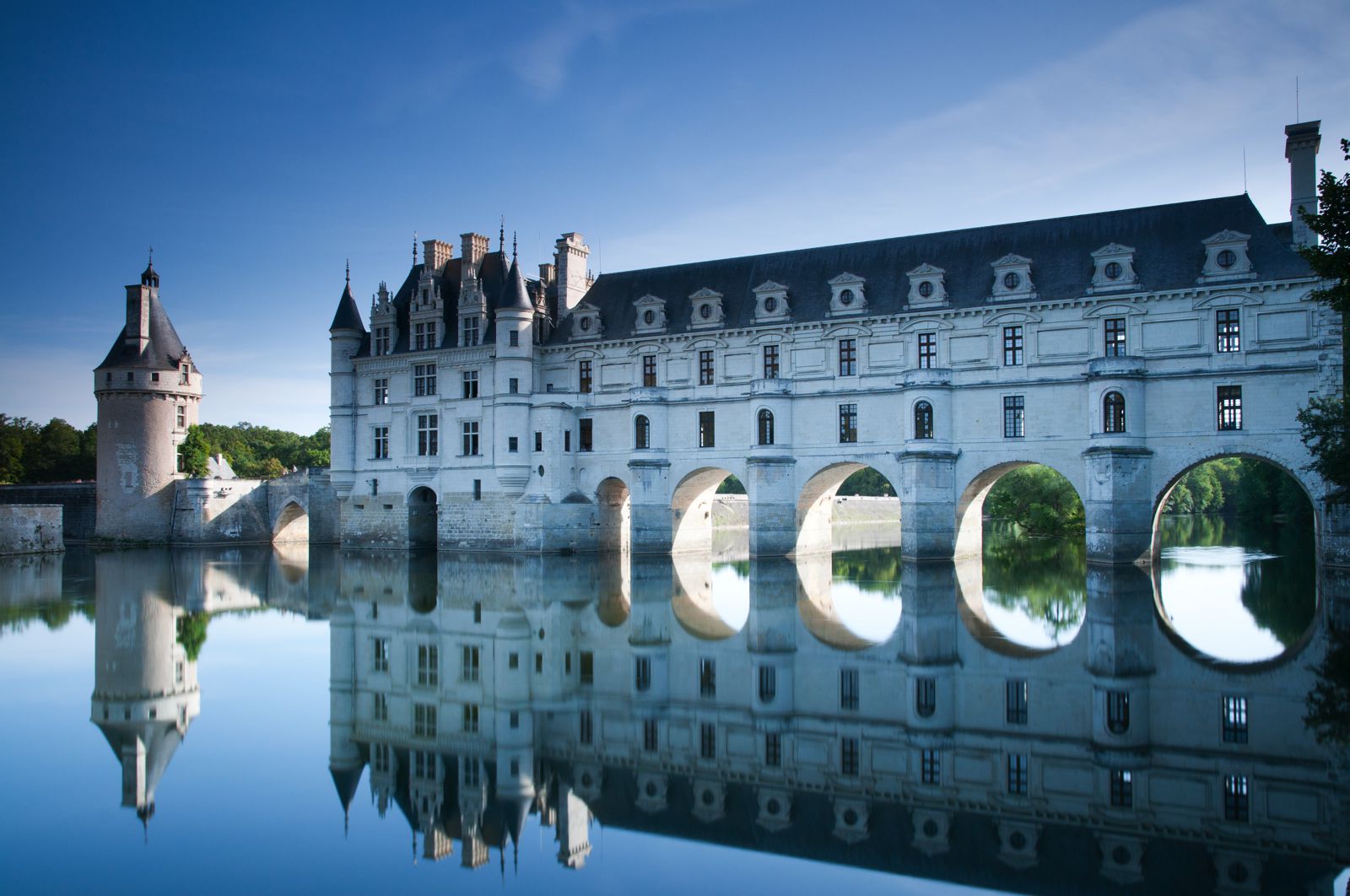 Perched within the Loire Valley, Chateau de Chenonceau hugs Cher (not the singer, but the river) 🤣 and is probably one of the region's most iconic chateaus! Being as beautiful as Chateau de Chenonceau attracts quite a few visitors, so make sure you visit first thing in the morning and try to avoid peak times on weekends.
Make sure to visit the Gallery  (on the bridge) and try finding your way out of the maze within the grounds itself.
Want to visit some of France's best castles? Check them out, here
6.) Castle Stalker, Scotland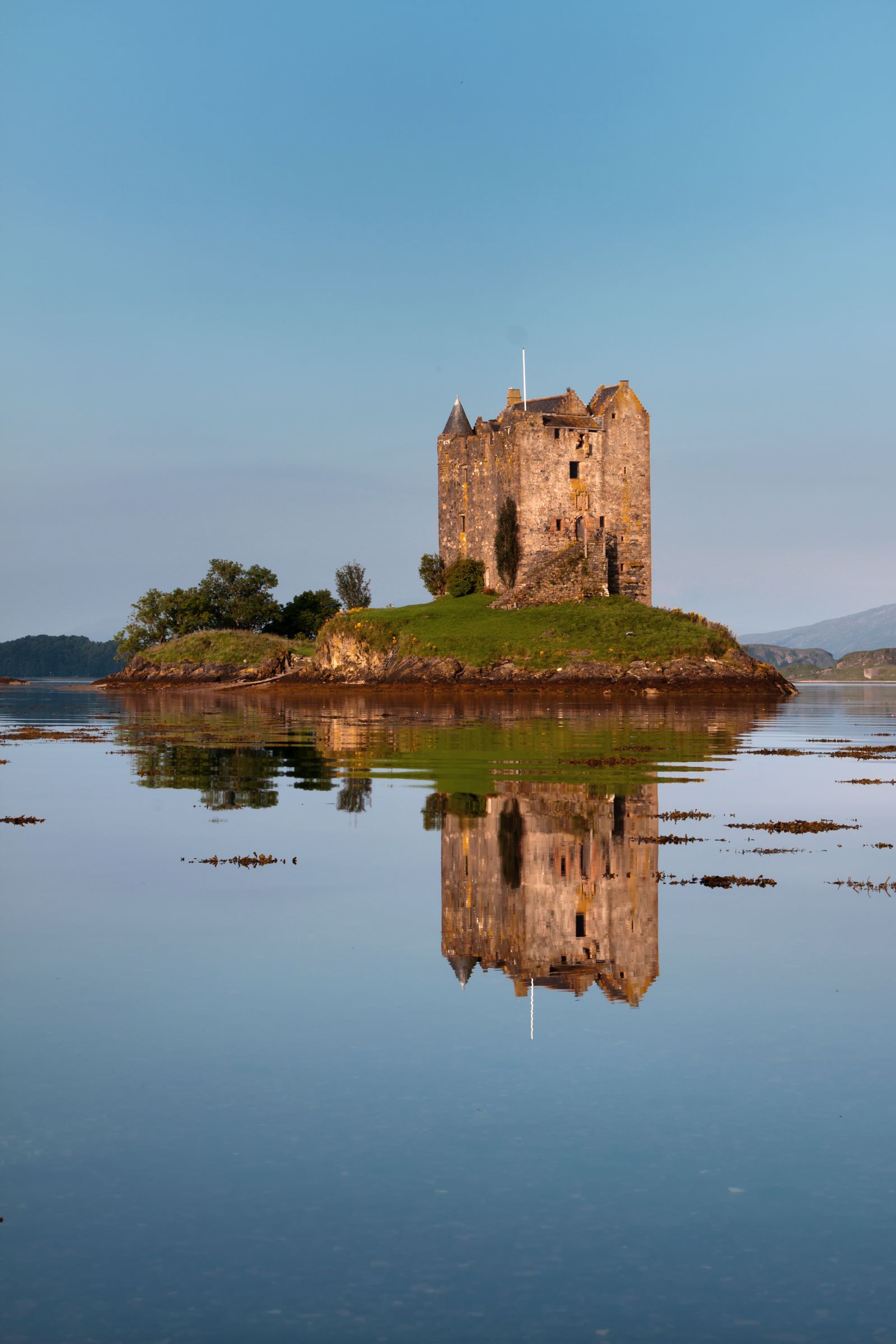 Thankfully, not quite as scary as it sounds, Castle Stalker is an island keep and historic fort that has found its home within Loch Laich. With over 700 years of history, this gorgeous place is well worth a peek if you're close by Glencoe. You may even remember Castle Stalker from Monty Python?
7.) Sintra, Portugal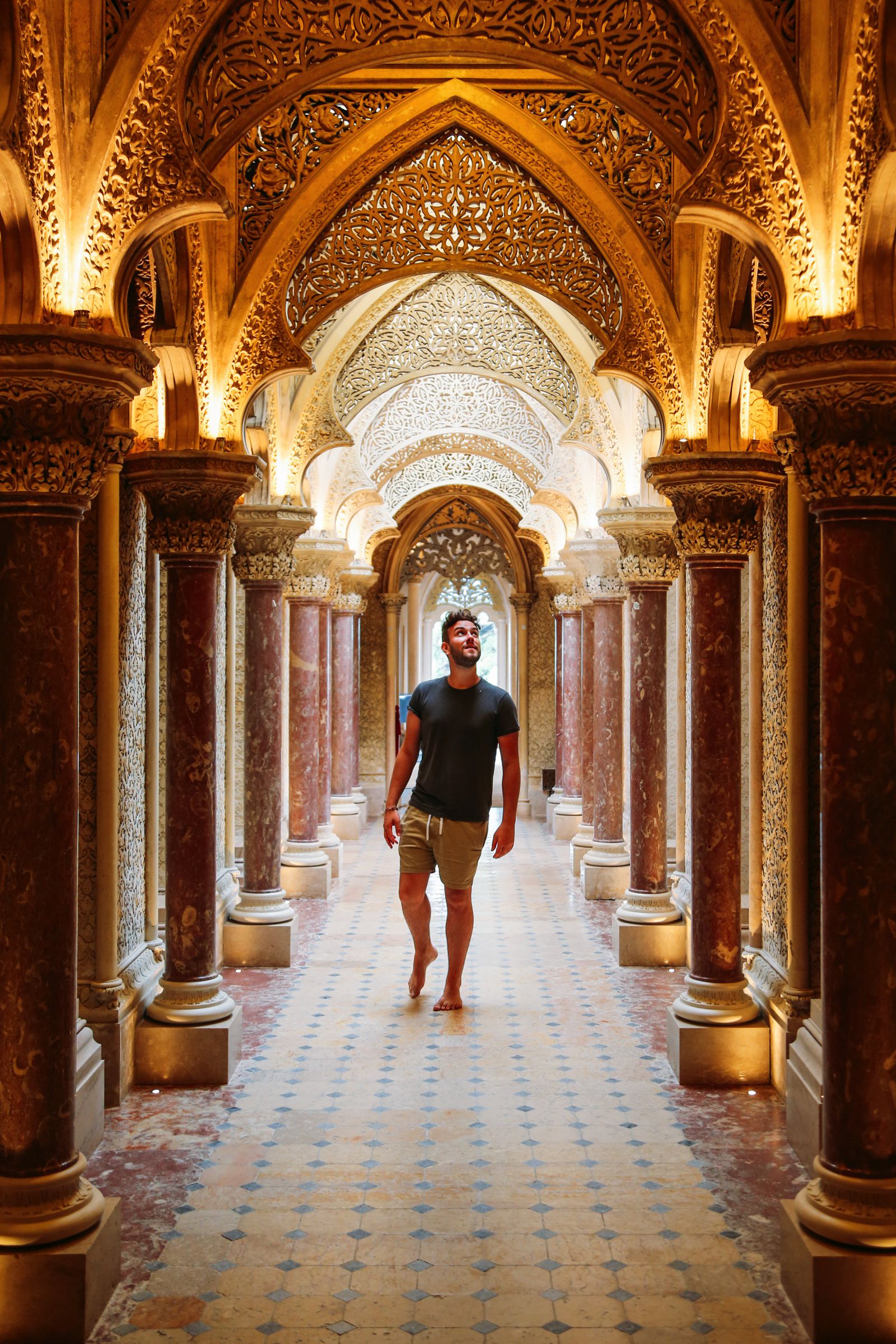 Less than 45 minutes from the centre of Lisbon, Sintra is a stunning region of Portugal that's well worth seeing when you visit the city. Spend a day (or two) exploring the incredible palaces, castles and homes that perch themselves on the hills overlooking the region.
You won't be the only traveller here, so if you're looking for quieter times, visit as early as you can in the morning.
Make sure to visit: Pena Palace, Monserrate Palace and the Castle of the Moors
8.) Frederiksborg Castle, Denmark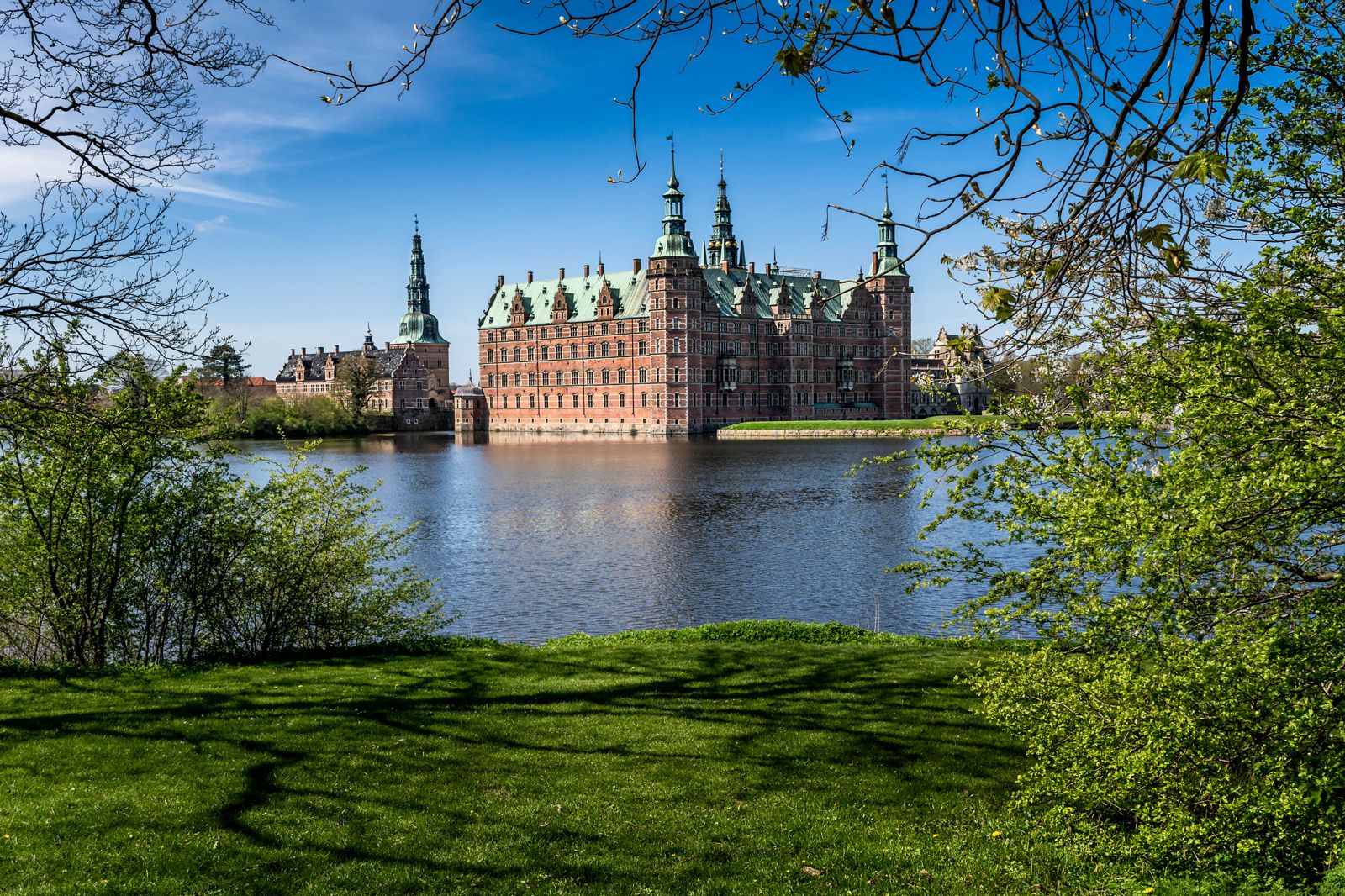 For a relatively small European country, Denmark packs a hefty punch in castles to see, with Frederiksborg Castle being one of the best (shhhh, don't tell the others). Almost 300 years old, this castle is one pretty incredible place to explore. Make sure you visit the stunning chapel and incredible Great Hall.
Make sure to visit these other amazing castles in Denmark, too
9.) Warwick Castle, England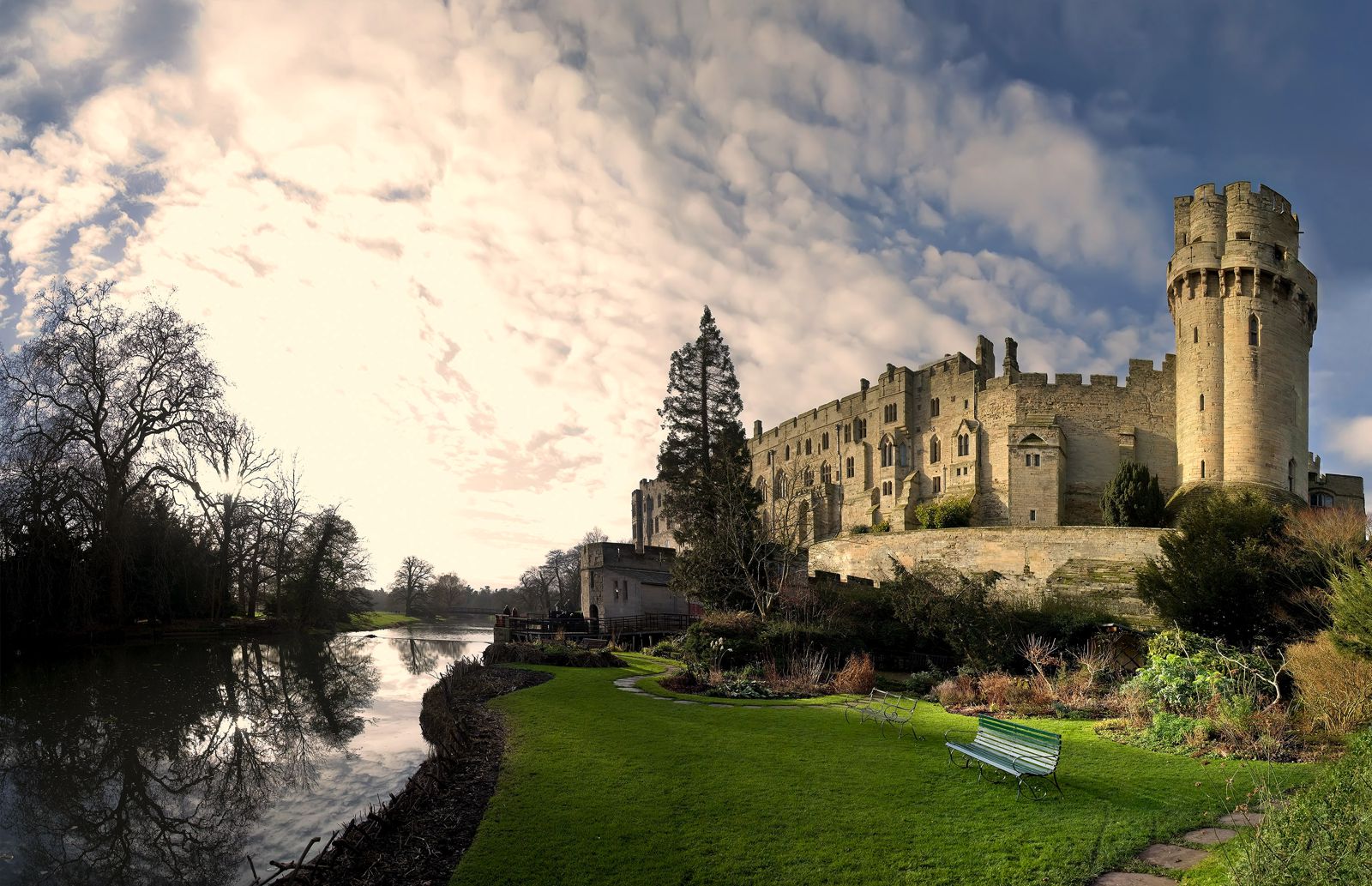 Around an hour, or so, by train from London – Warwick is really easy to visit for a day trip out of London. Built by William the Conqueror, this huuuuuge castle is still in good nick (as castles go). Make sure to visit Ceaser's Tower and see the pretty dark dungeon tools like the gibbet that were used in and around the castle itself! 😱
Want to visit more castles in England? You've got to see these
10.) Caernarfon Castle, Wales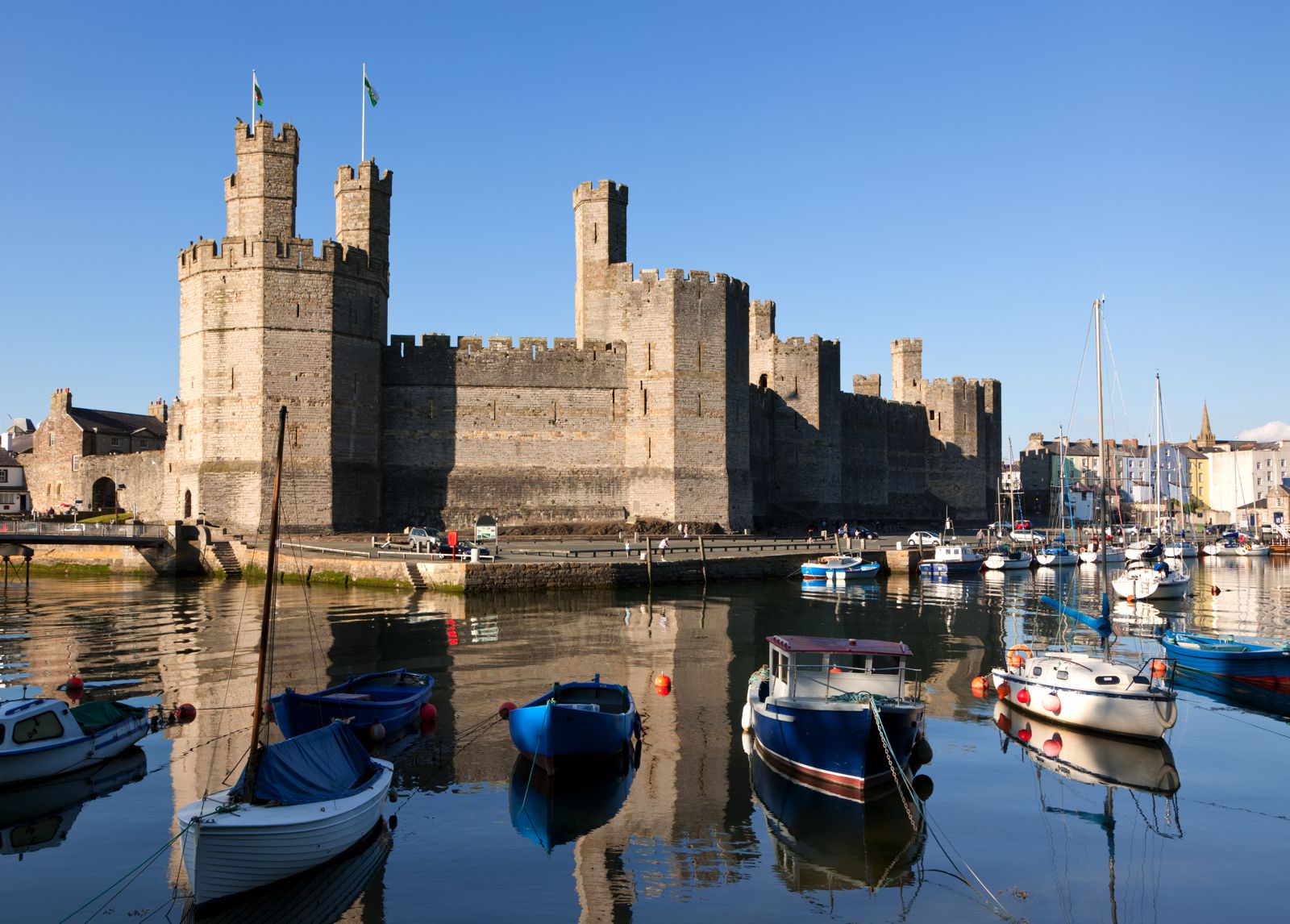 Almost 1,000 years old, Caernarfon Castle is one of North Wales' best castles to visit. The very first castle was actually built here by the Romans, but its full development didn't happen until much later. Make sure to visit the famous King and Queen's Gates, too.
Make sure to visit these other amazing castles in Wales, too
11.) Kylemore Castle, Ireland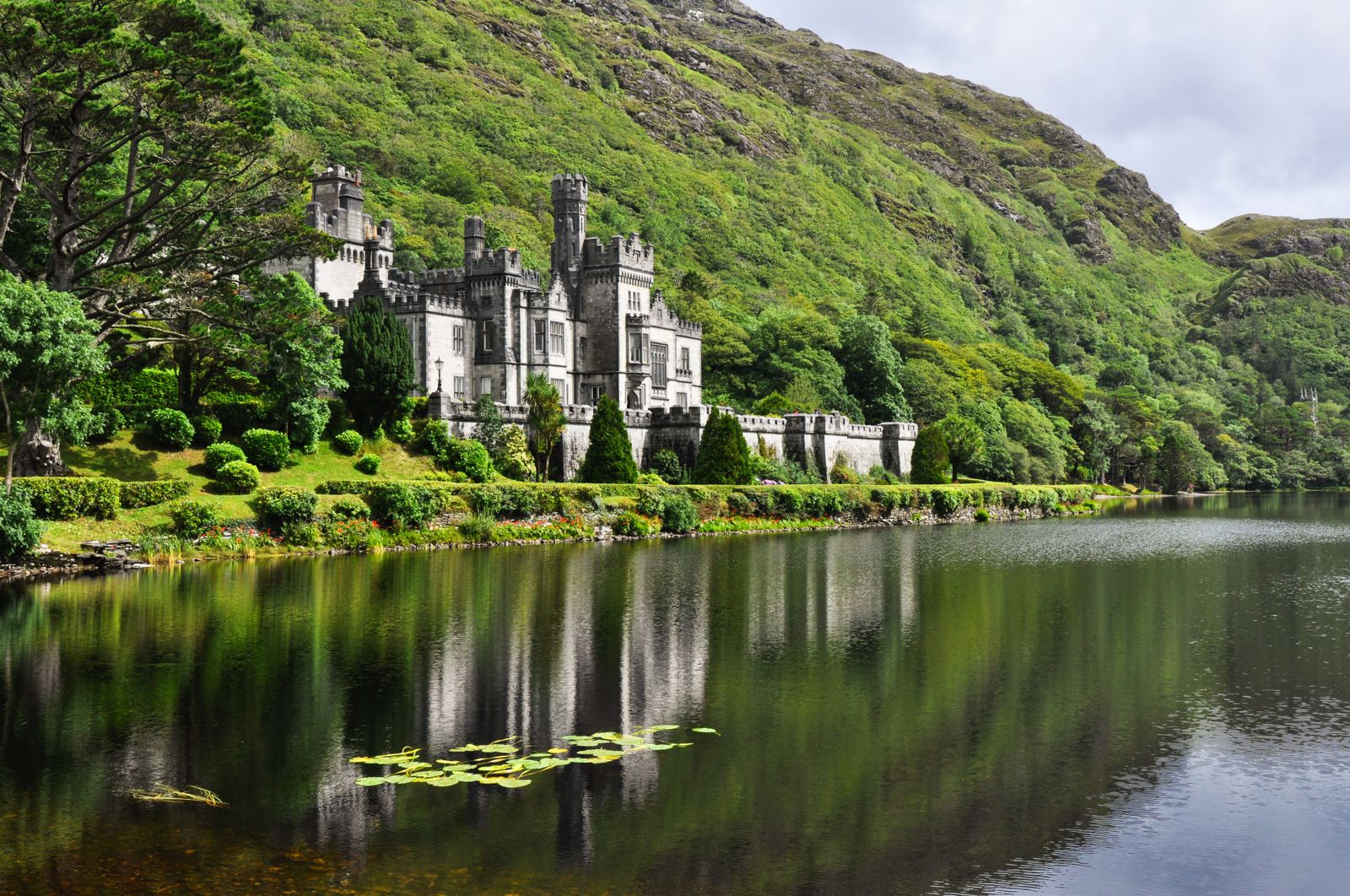 Kylemore Castle (or Abbey) is one of Ireland's most gorgeous buildings to see in Country Galway. Make sure to also visit the Victorian Gardens too! There's a shuttle bus that runs from the visitor centre, with the Abbey usually staying open until around 7 pm.
Want to visit some of Ireland's best castles? Check them out, here
12.) Chambord Chateau, France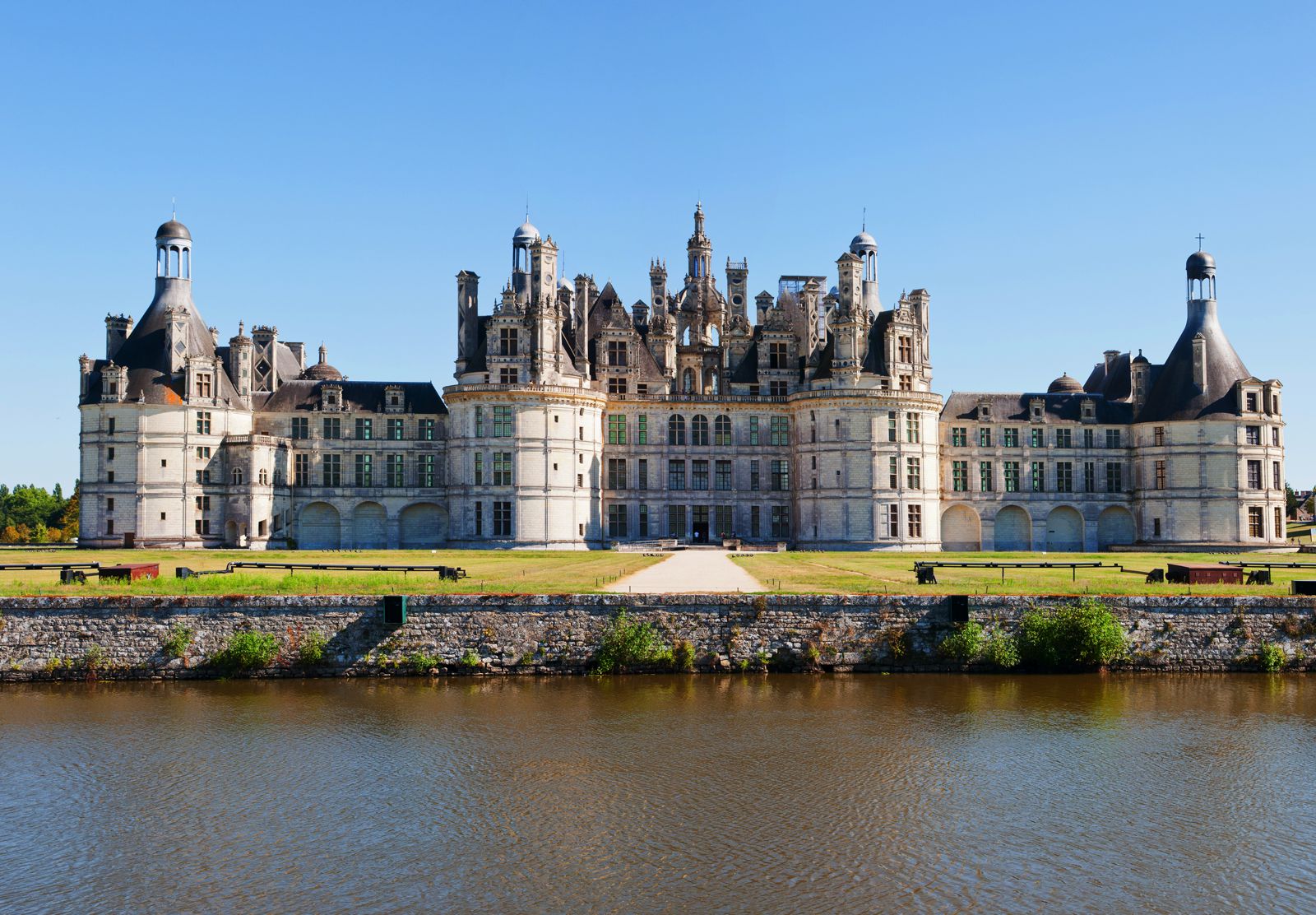 Probably one of the most famous Chateau's in the whole world, Chambord Chateau is just too amazing to miss! Almost 500 years old, this gorgeous estate has to be seen to be believed – make sure to visit Louis XIV's stunning sleeping quarters and the double spiral staircase.
Want to visit some of France's best castles? Check them out, here
13.) Alhambra, Spain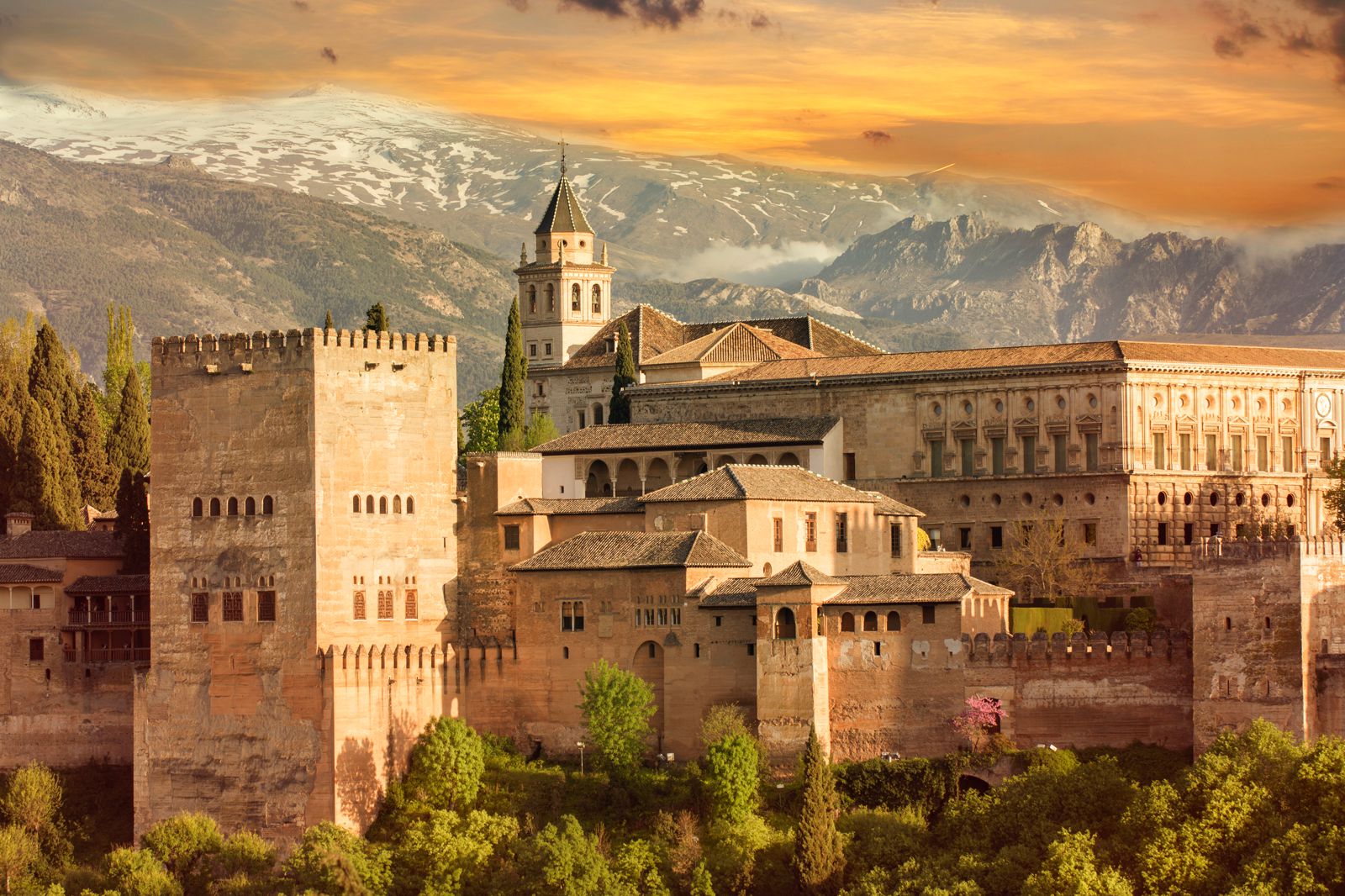 This absolutely stunning Islamic palace and fort was built by the Moorish population that lived in and around the region of Granada. The whole estate is stunning to explore, just book your tickets early (at least a few days in advance) if you want to gain full access to the grounds and buildings.
Don't forget to see the arabesque pavilion and archways that have been so intricately created. It really is stunning.
Read more on how to visit the Alhambra, right here
14.) Hohensalzburg Castle, Austria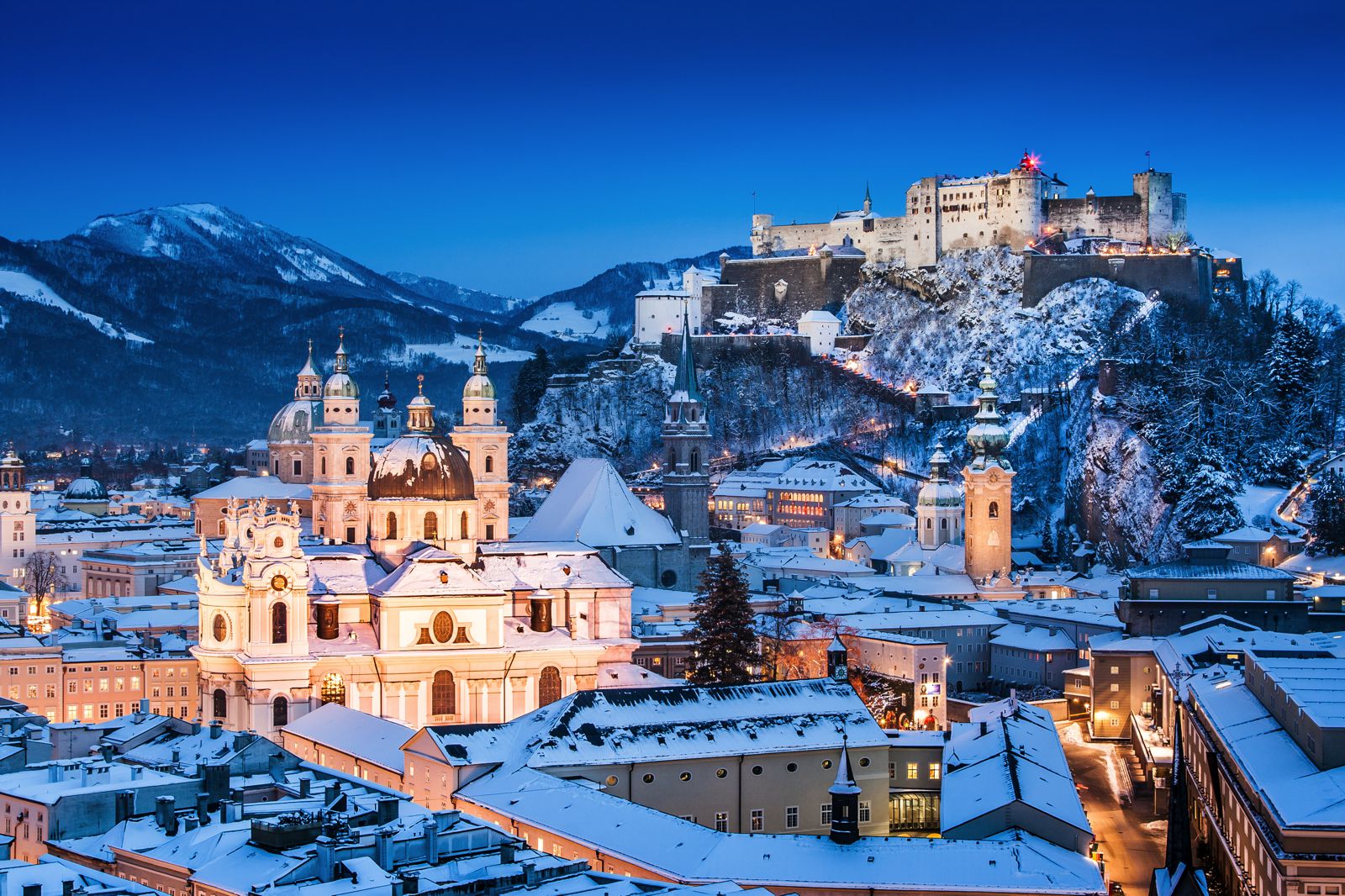 Perched right on top of Festungsberg,  Hohensalzburg Castle overlooks the region around Salzburg. This impressive castle is one of Austria's most iconic to visit and one of the biggest medieval castles in the world! Don't forget to visit the inner courtyard and explore the Golden Chamber.
And last but not least…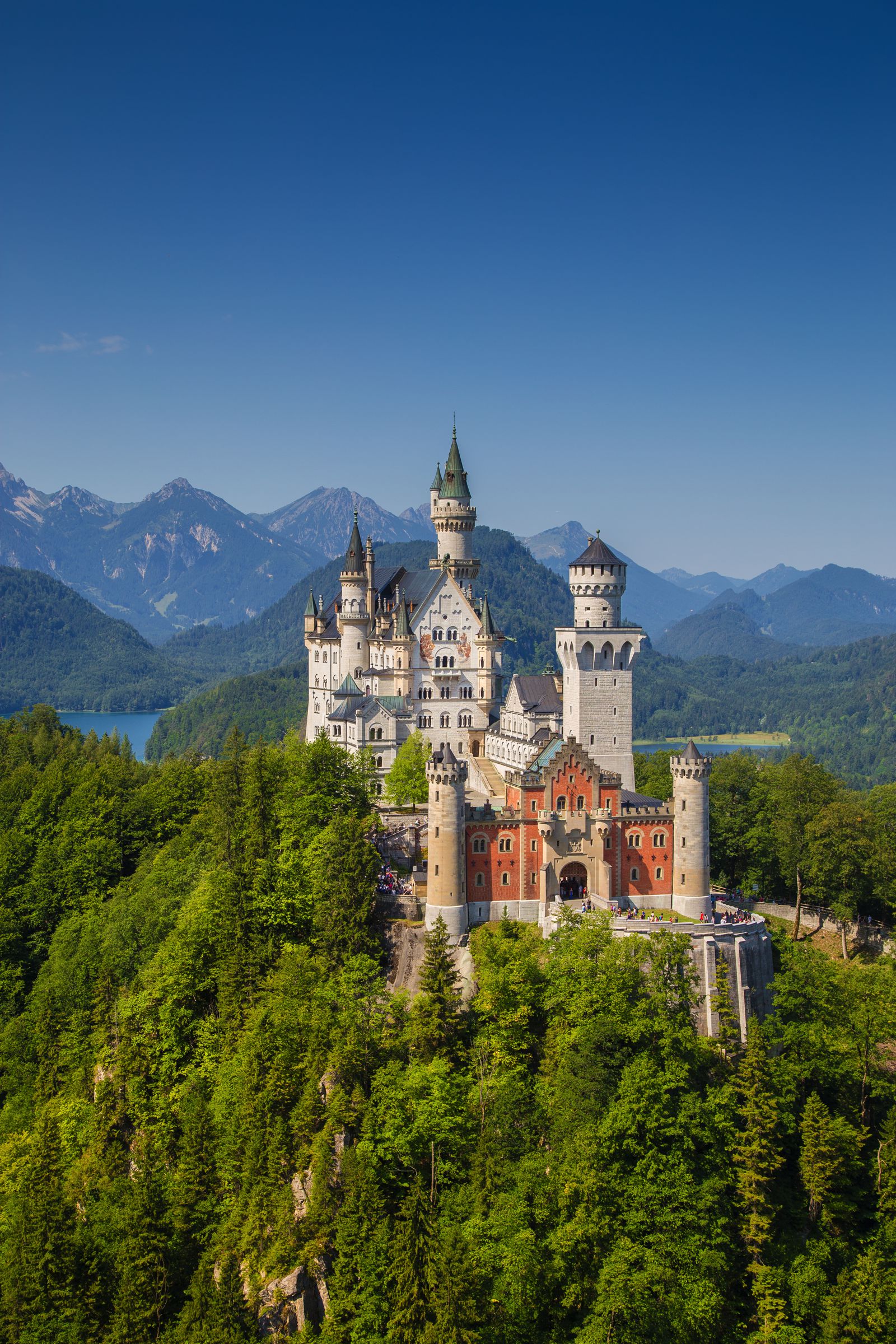 Neuschwanstein Castle in Bavaria, Germany is Germany's most famous castle. Built near Füssen, it's the perfect fairytale idea of a castle… and is apparently the inspiration for Disney's castle! Make sure your trip includes a visit to the Throne Hall, which is just stunning.
Neuschwanstein Castle might not be as old as some of the others mentioned but it sure is a picturesque beauty that's hard to miss!
---
---