London is a totally diverse and international city, which, if I'm honest is one of the main reasons why I love it so much. Our amazing city is steeped, not only in fascinating history (that's inspired many a book, tv series and films the world over) but amazing cultures, yummy food and a whole heap of neighbourhoods that make our city so unique.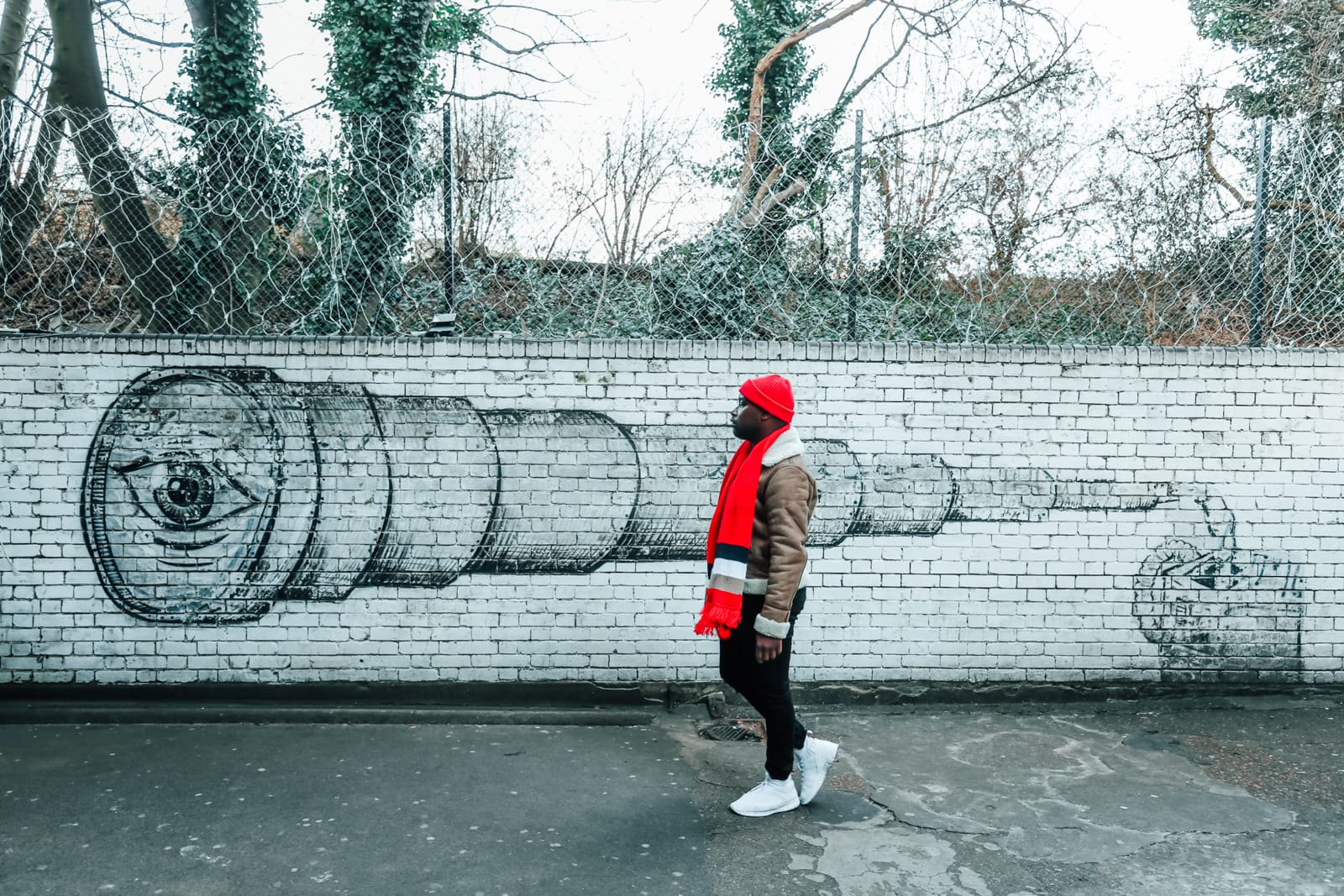 Another big part of what I love most about London is that it belongs to everyone. I know this sounds really cheesy but I often think of London as a huge cake…. filled with loads of ingredients, from all over the world that mix up, all together, to make for a perfect experience for everyone.
Funnily enough, all our harping on about our love for London didn't go amiss with the gang at Visit London who recently got in touch to ask if we'd like to share some of our top spots in a neighbourhood I love in London. You can imagine how excited I was about this! I mean, London means so much to us and there are SO MANY places to explore here.
Anyway, I'm gonna stop rambling on now and get right to it. The neighbourhood I'd chosen was Peckham. It's such a fantastic yet under-rated part of our city and I just wanted to show you some of my favourite haunts and gaffes you should visit in Peckham.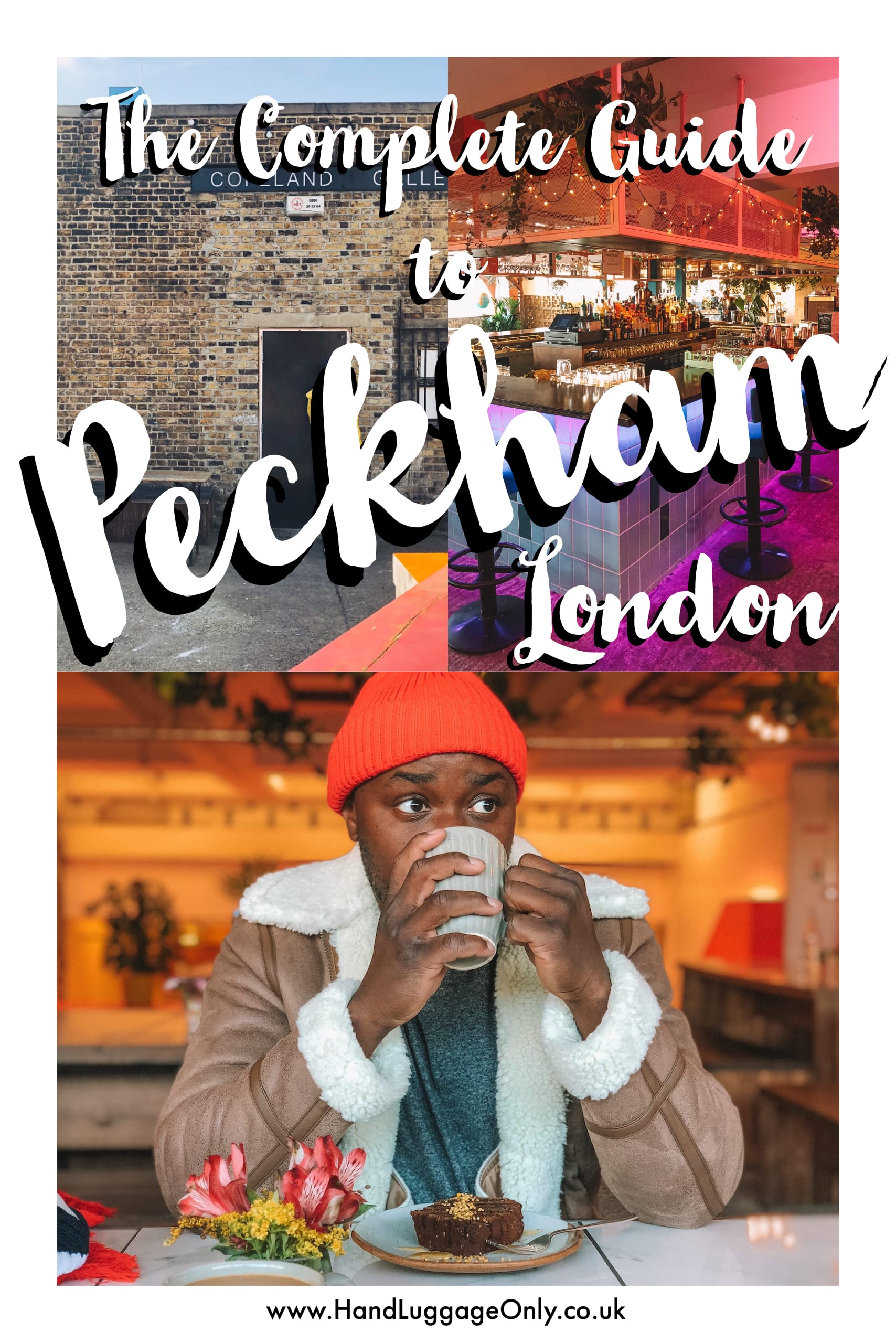 Why visit Peckham?
"Now, why Peckham?" I hear you ask.
Well, remember I said about London being shaped by its neighbourhoods? This is no more apparent than in places like Peckham. Perched in the south-east of London, it's an area of London that doesn't always get the recognition it most definitely deserves.
Places like Shoreditch, Covent Garden and Notting Hill get lots of attention but there are so many arguably more interesting spots to explore in London if you're willing to scratch beyond the surface. (In fact, it wasn't that long ago that Shoreditch was one of those "less shiny" before it became the gem that it currently is).
It doesn't matter if you're a Londoner (i.e. resident here) or simply a Londoner-at-heart, you're bound to find several things you'll love about Peckham. Take a look at some absolutely fantastic spots you should definitely visit on your next trip to (or around) London.
The best places to eat in Peckham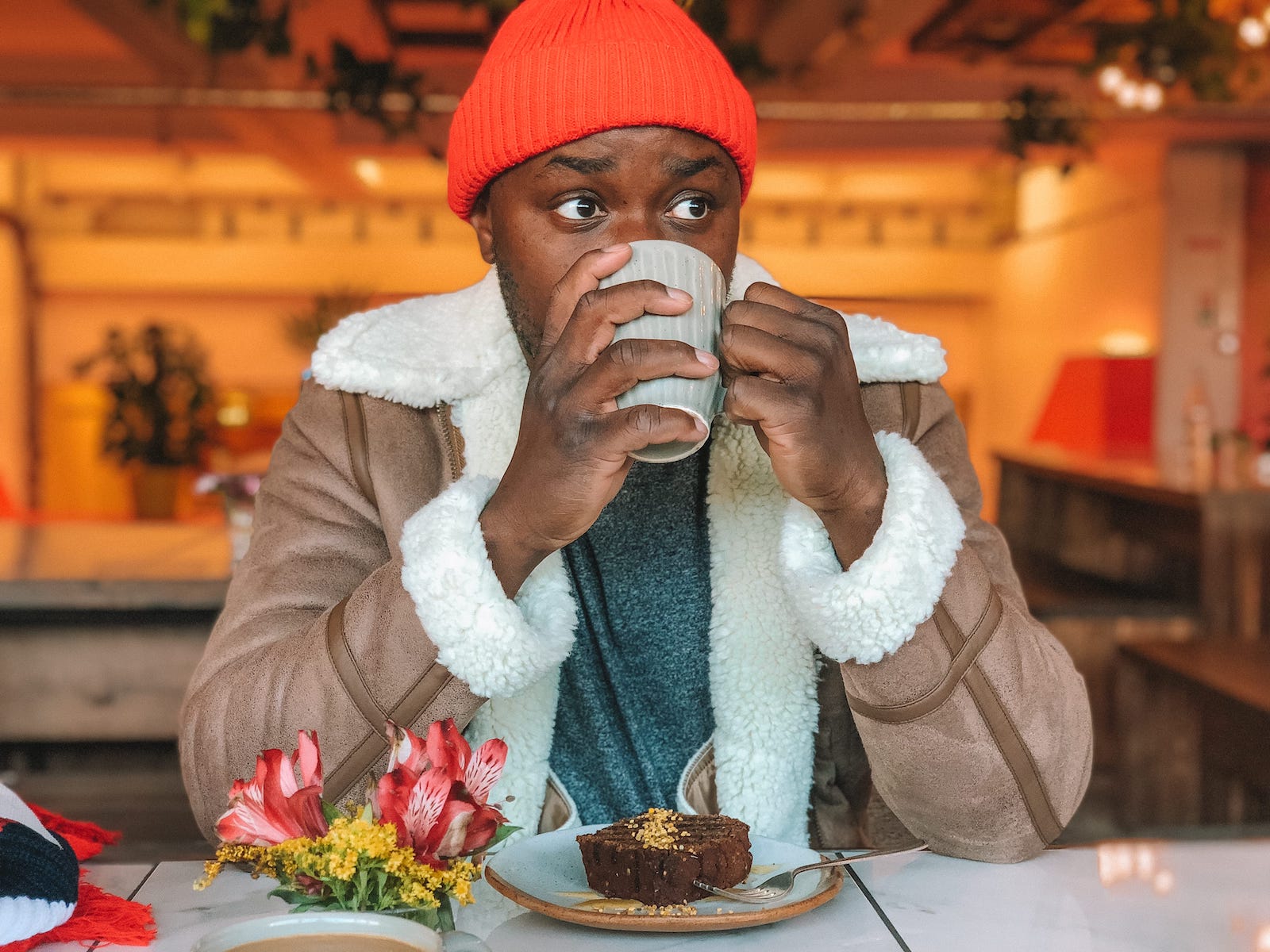 Let's start with the most important (well, in my eyes at least) and that has to be the food! Peckham is that it's a proper mix of cultures and a melting pot and that's no more apparent than in its food.
Where to go for great food in Peckham? Well, there's a huge array of fantastic restaurants to visit – some more 'shiny' than other but my all-time favourite are:
Try some jellied eels at M. Manze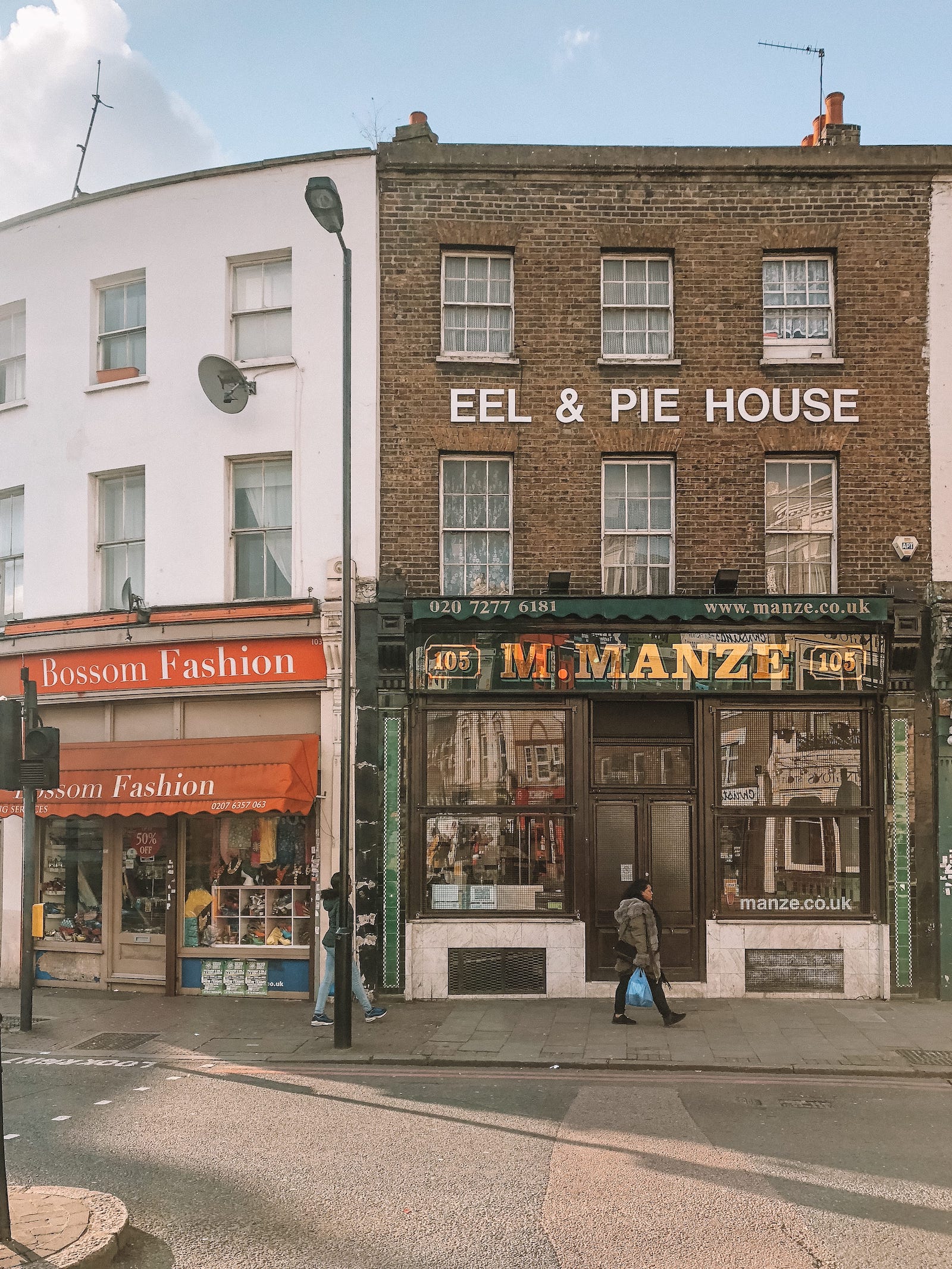 Perched on Peckham High Street, M. Manze is London's oldest (and still family owned) pie and mash spots in the city. If you've got a hankering for a taste of old London, this is the place you have to go.
Just make sure you try some jellied eels too! Like it or loathe it, it's a part of London that you just have to try! For what it's worth, it sounds scarier than it actually tastes.
Gorge on Jollof Rice at Agrobeso African Cuisine
Remember I said about London having a tasty mix of foods. Well, Agrobeso African Cuisine has some of the tastiest Jollof Rice and meat stew you'll ever taste. Here, it's the food that does the talking, so pop inside, order up and tuck into their delightfully spicy dishes. If you're up for even more of a culinary adventure, try their pounded yam or eba with a stew. You don't get much more Nigerian than this. 😍
If it's busy, pop over to Nim's Kitchen. There's no seating here but there's still a fair bit of delicious food up for grabs here so you'll do quite nicely here.
Devour some traditional dishes at Peckham Refreshment Rooms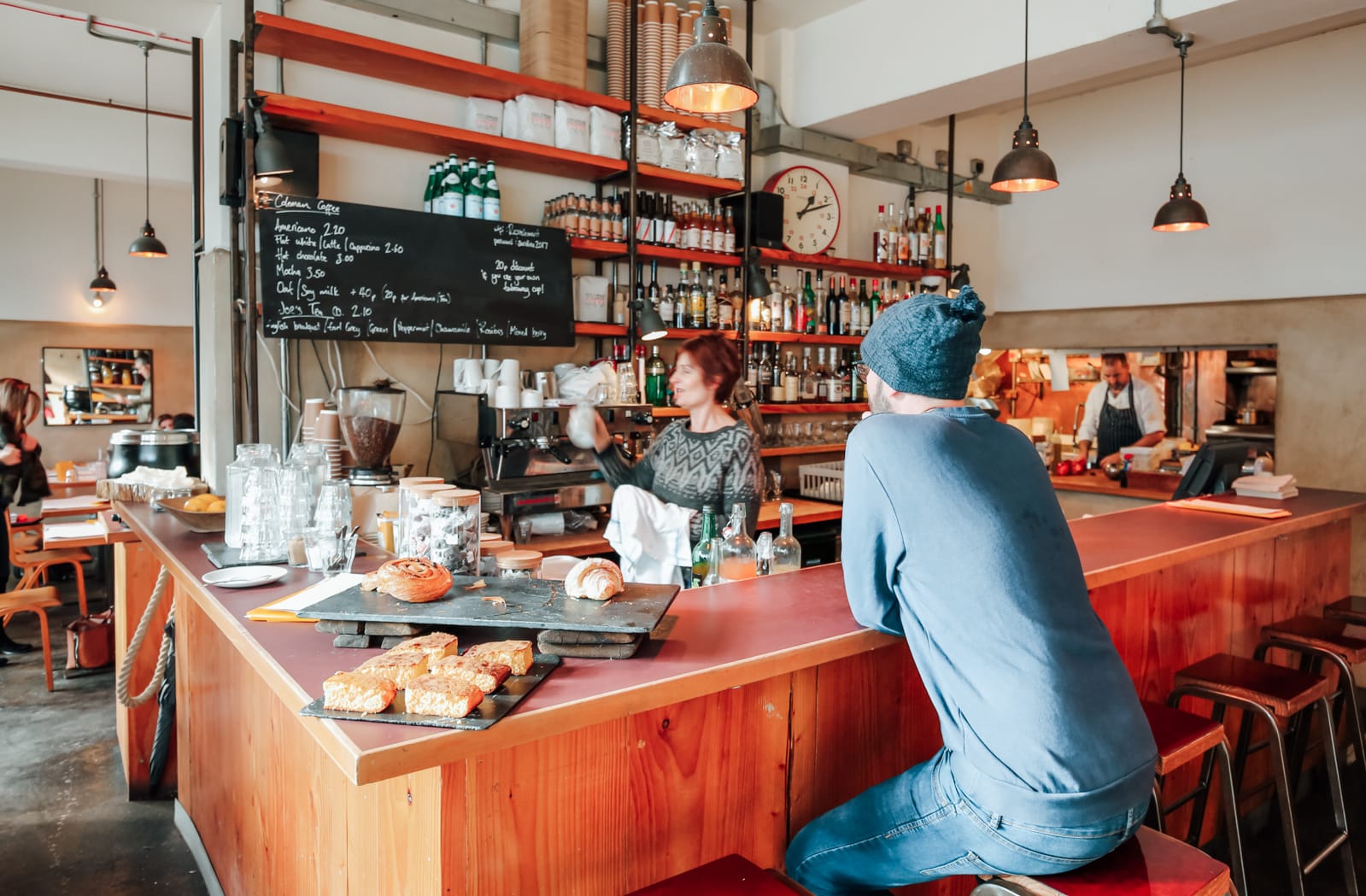 This is one amazing spot you should definitely visit for brunch or a light lunch that's a short stroll from Peckham Rye Station.
As soon as you enter you'll be greeted with some proper "British Favourites". The bubble and squeak dish is uh-mazing! It's an old-school recipe of vegetables; potatoes and sometimes meat that's griddled fried and served piping hot.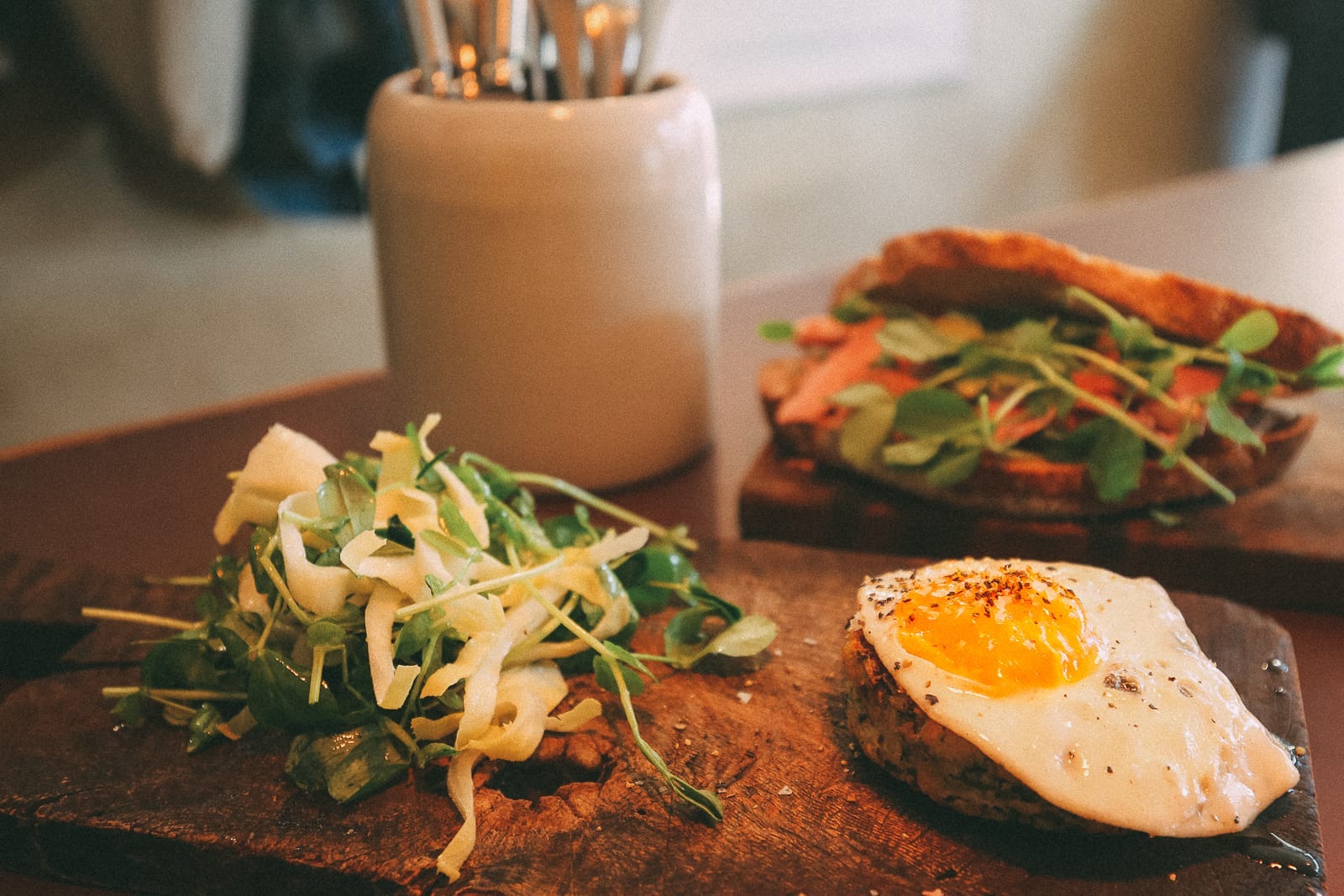 Traditionally, it was a 'leftovers' meal that people used to make as to not waste food and has now somehow become a meal of its own!
The best watering holes in Peckham
Another great thing about Peckham is the variety of watering holes that seem to be on every corner – here are some definitely worth checking.
Enjoy a cocktail at Peckham Levels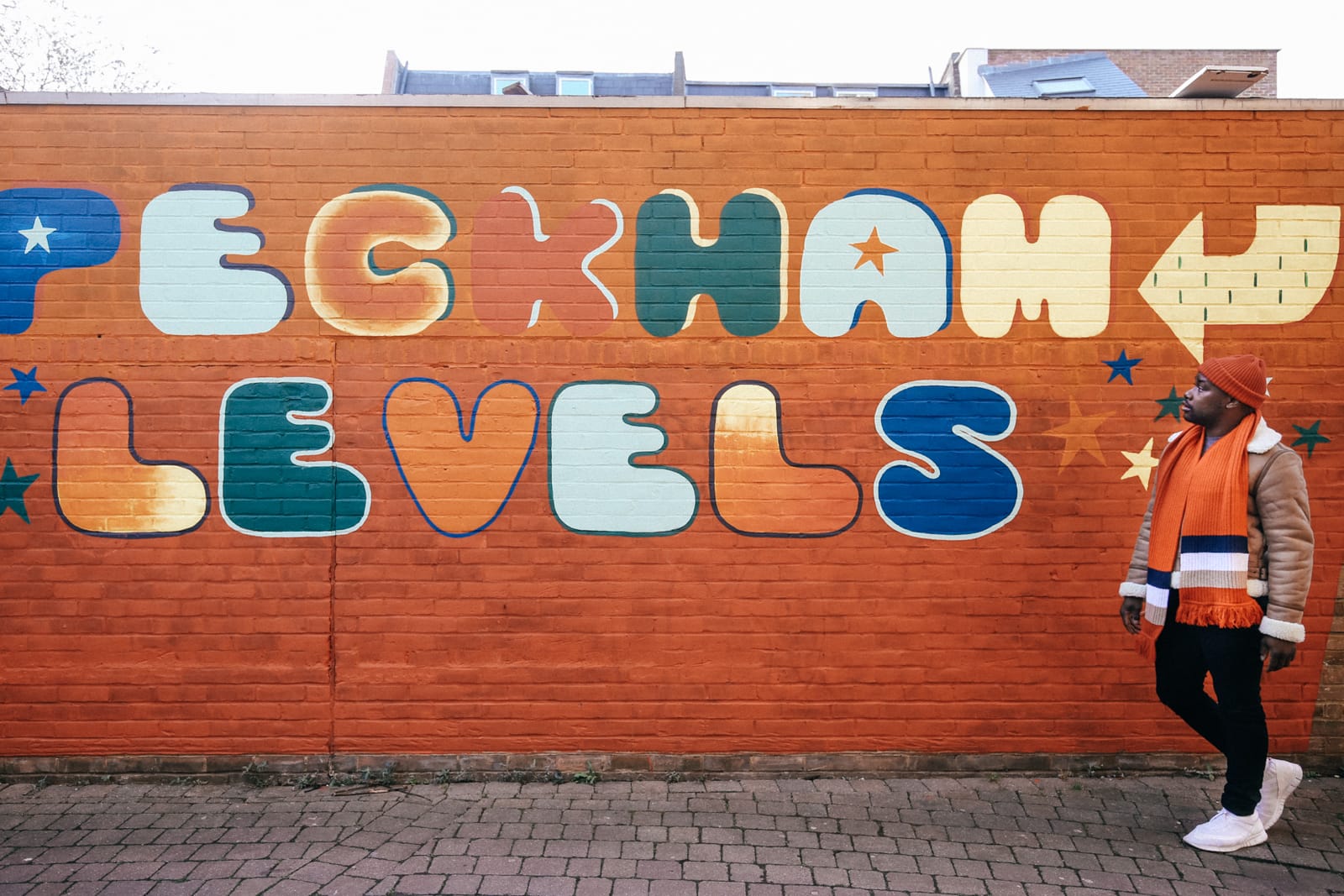 Follow the neon coloured signs from Rye Lane and head into the multi-coloured corridor that leads to the Peckham Levels. Inside you'll find everything from foodie hotspots joints, art, restaurants and even cocktail bars that sit all within this old car park.
Just a stone's throw from Frank's (below), you can definitely squeeze in both in one evening so be sure to arrive with your friends and a penchant for a fun night out in Peckham. 😀
Watch the sunset from Frank's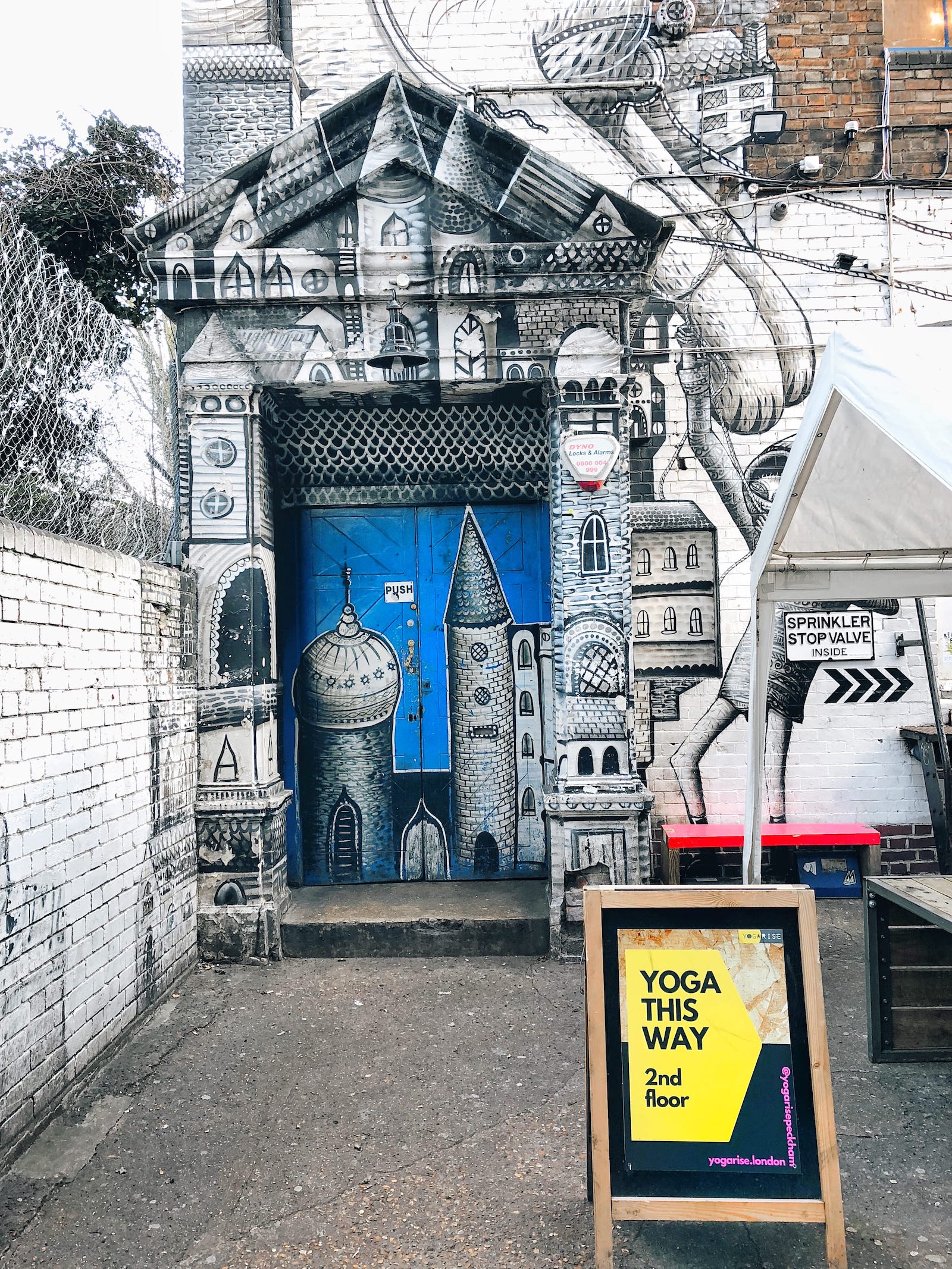 In the summer months, Frank's opens its doors for all of us to soak up views of London alongside many-a-tasty tipple. Situated on the roof of a car park (it actually looks sexier than it sounds 😀 ), Frank's is a brilliant spot to watch the sunset over London, all whilst sipping on some Pimm's, sangria or local brews.
As the day creeps into night, Frank's becomes a buzzing little spot with a totally mixed crowd.
Visit on a sunny evening or weekend and best enjoyed with a group of friends, or me… I'm always down for a cheeky cocktail.
Find some vinyl and local brews at Rye Wax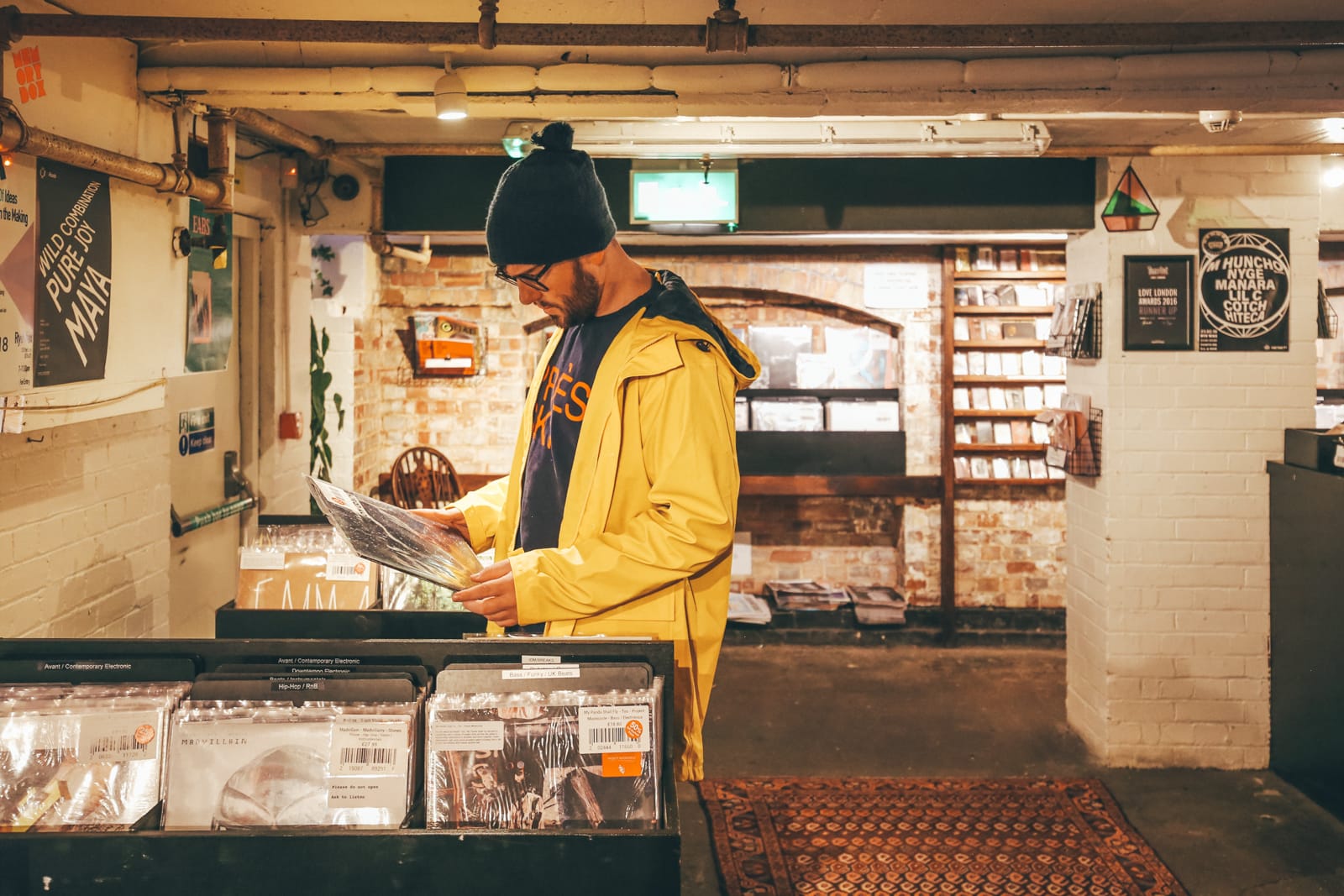 This place is always a surprise to me. Like, from the outside, Rye Wax doesn't seem like much but rest assured, it's one of those joints that just oozes atmosphere.
Best of all, Rye Wax is filled with vintage vinyl that you can buy, loads of retro board games to play and a live DJ who seems to always play the best songs that you've never really heard of.
Best things to do in Peckham
Although Peckham doesn't always peak on every visitor's plan whilst visiting London, it really, really, REALLY should… especially if you want to explore the non-touristy side of our amazing city. Convinced? Okay, well I wanna share a few of my favourite pastimes to do in the area…
Explore the South London Gallery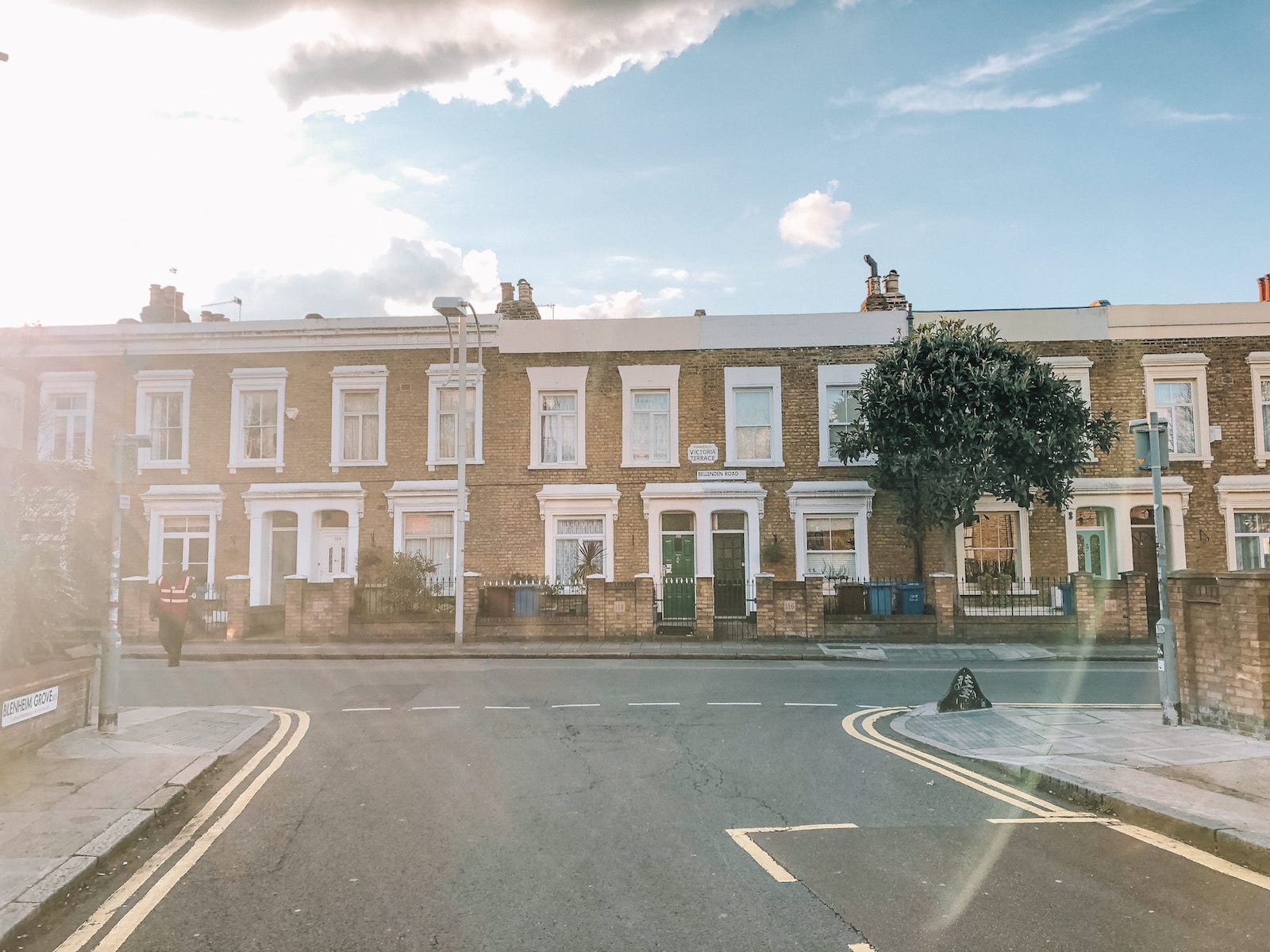 Possibly, one of the prettiest and intimate galleries in South London, The South London Gallery is open most days (except Mondays… blurgh, even art dislikes Mondays) and is totally free to enter.
This Victorian space is one gorgeous spot that you should definitely explore when in the area, especially as their residencies change quite quickly. No visit is ever the same so snap up a visit when you can.
Get the heart racing at The Yard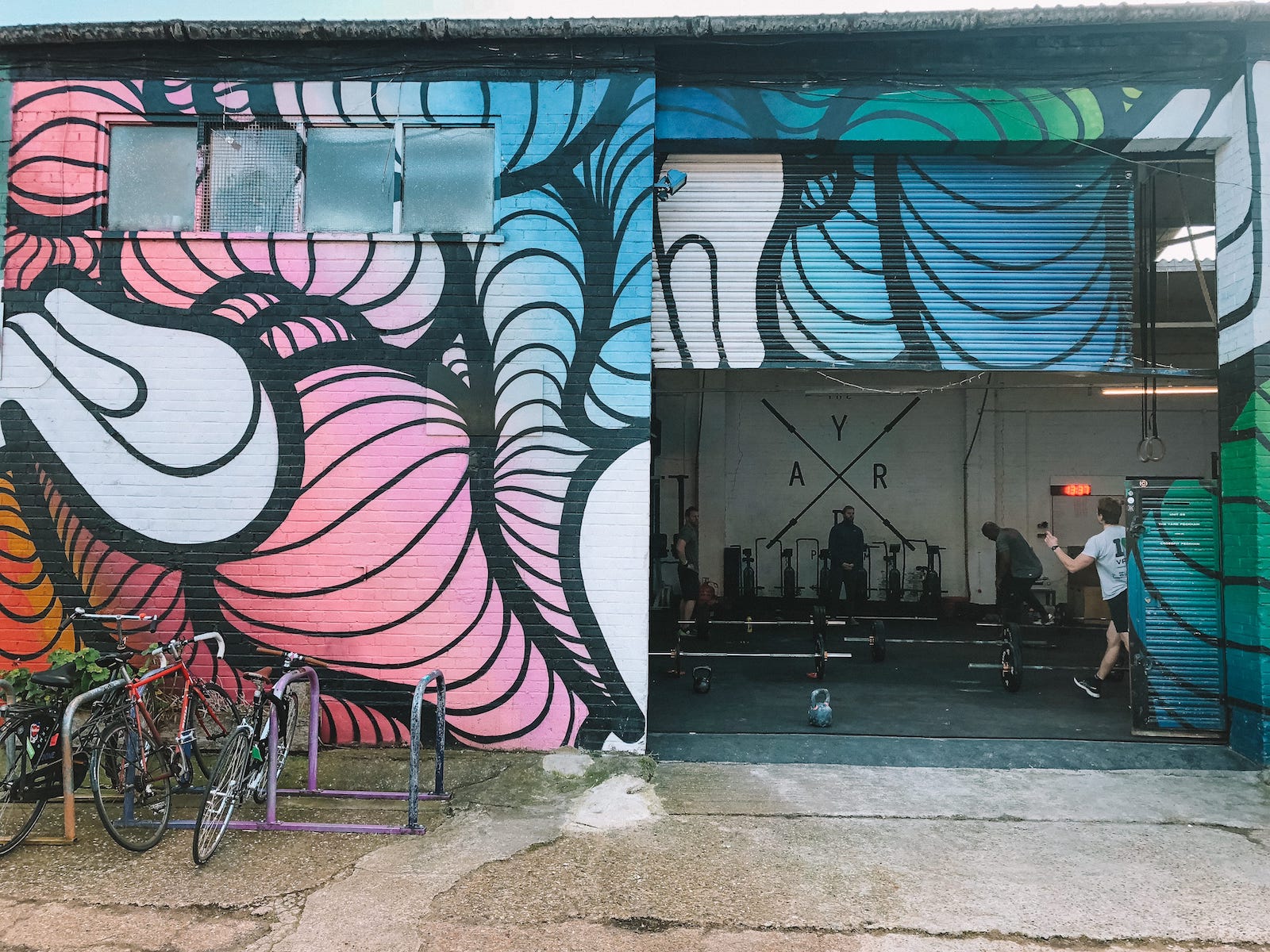 Okay, I want to be that guy that says 'I love the gym' but I'm not. That being said, the Yard in Peckham has opened a really cool CrossFit centre that's situated not too far from the Copeland Gallery. If you've got a hankering for a workout, this is the place to go.
On the other hand, if you're hankering for some cake, you might wanna give this place a miss and trot on over to the Refreshment Rooms instead. Ha!
Head to K-ink for some of the best tattoos in the city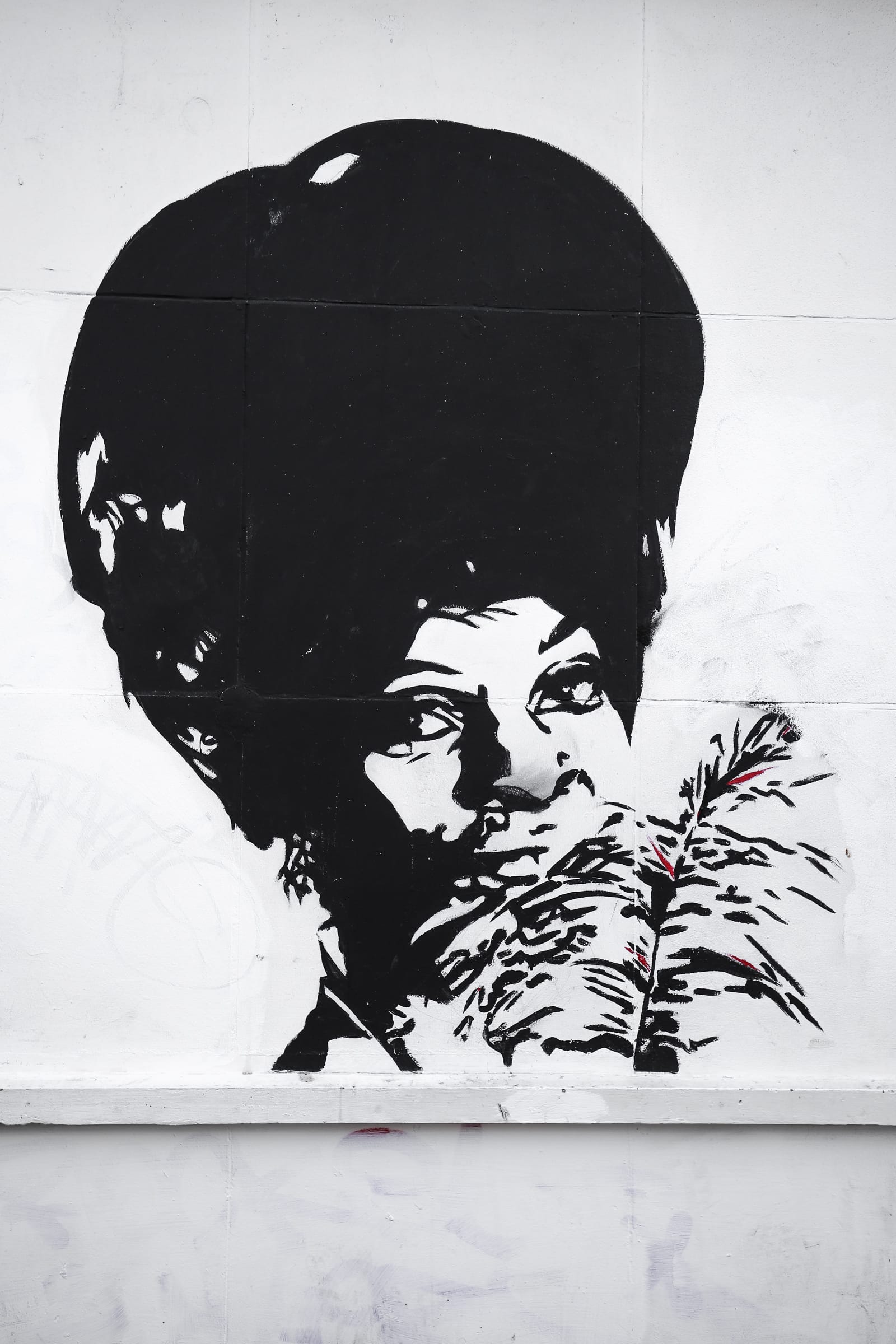 Yup, you might leave London with an obligatory keyring and a London Bus fridge magnet, but if you want something a little more permanent you should pop into K-ink.
The resident and guest team at K-ink invest in their art and create some of the prettiest tattoos you'll find. Now, I still haven't plucked up the courage to get a tattoo myself but this is the place I always see (and hear good things about).
If it's your thing, just make sure to book in advance and plan enough time for the sessions you need. No one likes a half-finished ink job.
Best places to shop in Peckham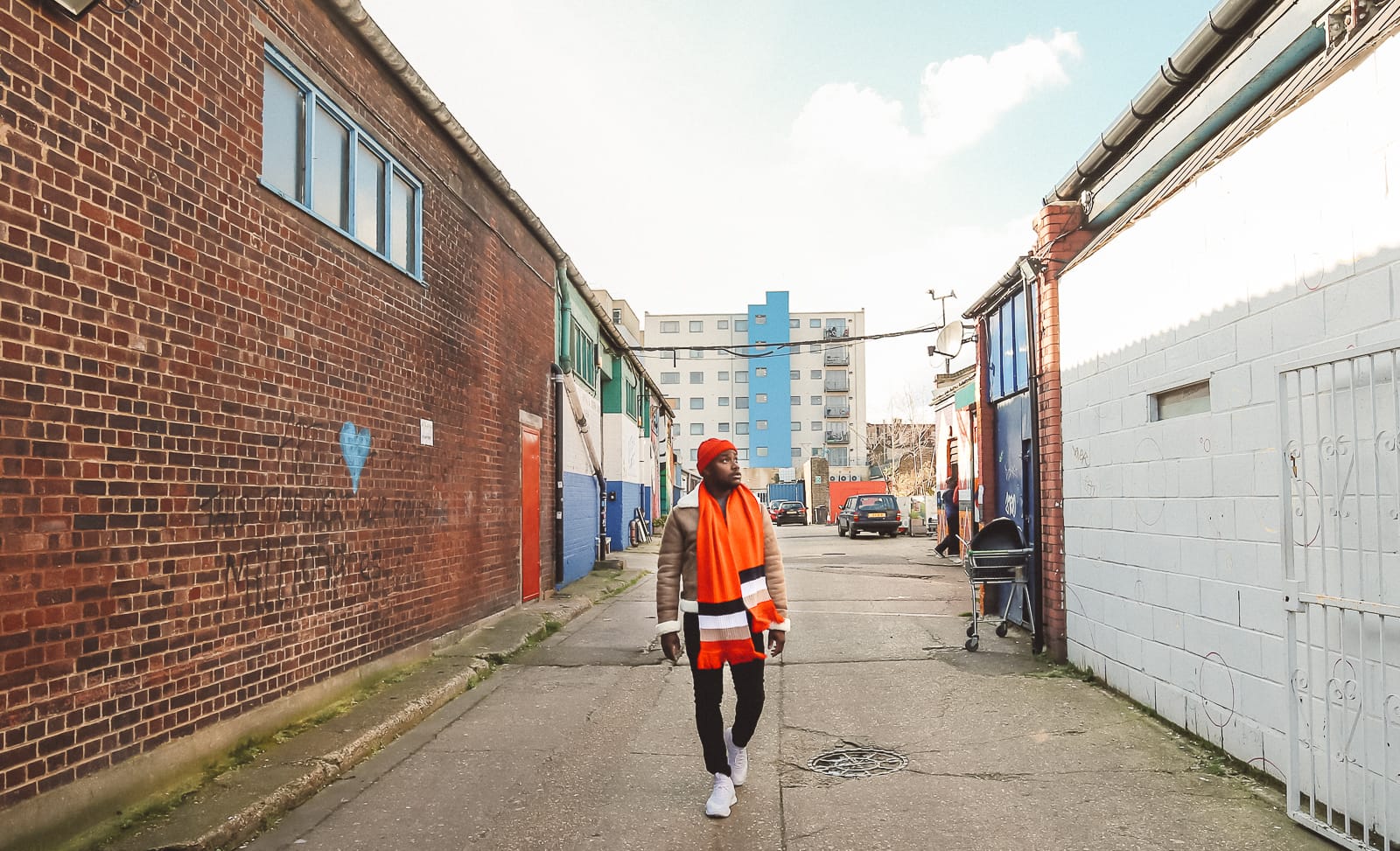 Peckham has really changed in recent years, with more and more independent shops and market stalls opening for us Londoners and visitors to explore. Best of all, Peckham doesn't just focus on one 'type' of shop (which would get boring, really). From one shop to the next, you'll come across a whole cornucopia of goodies that is a reflection of the diverse neighbourhood and something I feel makes the area totally special.
Go thrift shopping at TRAID Peckham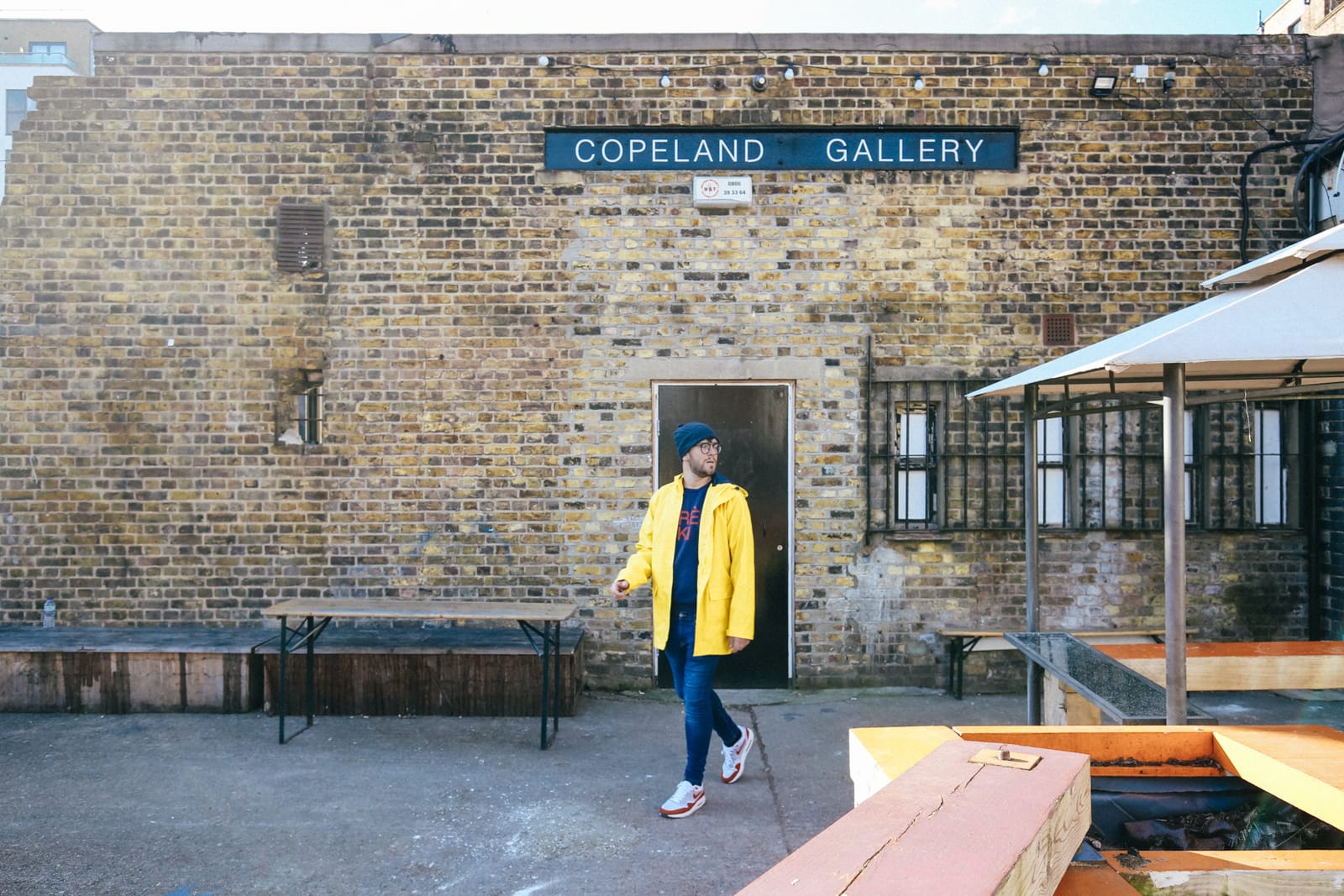 Nestled on Rye Lane, TRAID Peckham is a cool thrift store that really focuses on iconic pieces that'll catch the eye. Looking for 1980's shell suits? Vintage varsity Jackets? Glitter slippers – this is the place to go. Just don't blame me when you leave with a bag full of clashing and totally cool but garish outfits.
Grab some Nollywood classics from Rye Lane Market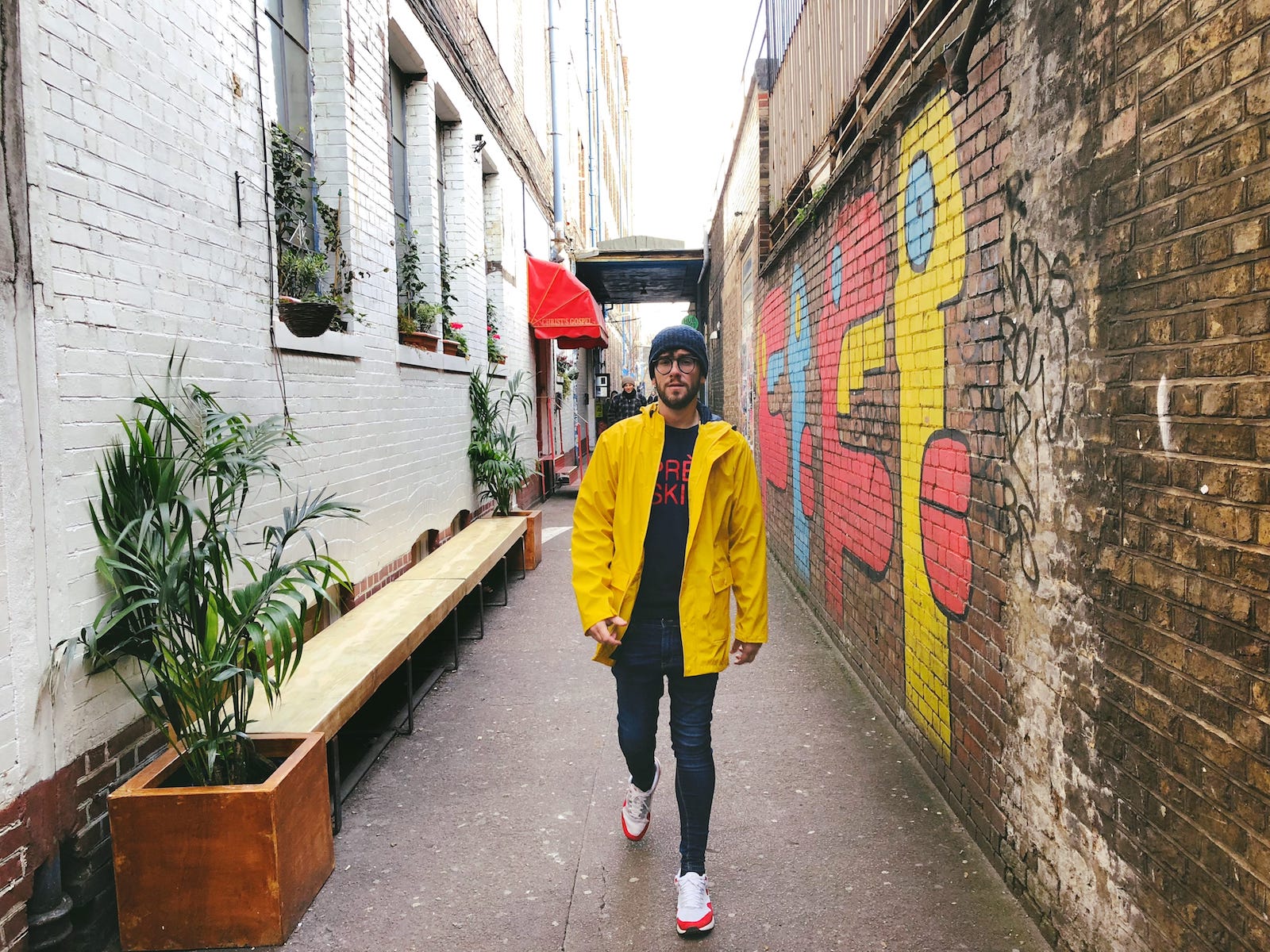 Heading to Rye Lane Market is an experience in itself and a great little spot if you're looking for some of the best spices, plantains and even a good deal on Nollywood films. I swear, they had like 200 different titles to choose from when I was there. So, if Nollywood is your thing, you'll definitely want to take a gander here.
Find some art at MOCA London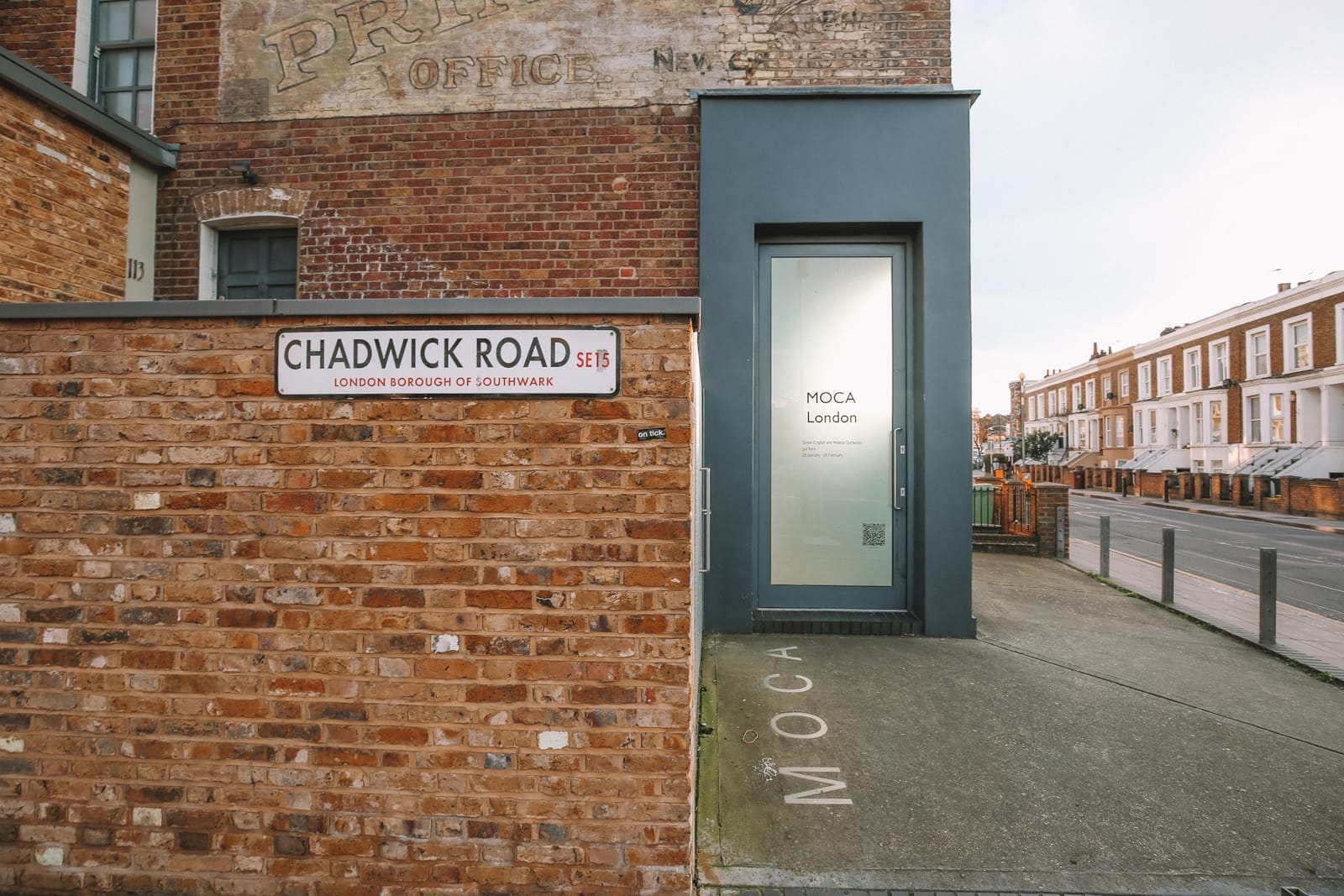 The Museum of Contemporary Art London is one beautiful spot that most visitors don't realise is actually in Peckham. Well, that's my excuse for not knowing until I'd visited like 3 times! Only a few minutes away from Peckham Rye Station, it's filled with a cool mix of installations that are constantly changing and eye-popping-ly beautiful.
Just make sure you plan your visit around their opening times of Thursday, Friday (2 pm – 6 pm) and Saturday (12 pm – 4 pm).
Wanna read more about what to do and see in Peckham? Read our post on Visit London's Website, here
---
---