A road trip is an incredible way to see a country especially, the truly stunning, Great Britain! One of the best things about our wonderful country is the vast amount of diverse sights to see (and perhaps even marvel at) that stretch the length and breadth of our island. 🙂
Last year, I decided to see much more of our amazing country and I've shared some of the best places that we experienced over the course of our travels. Take a look at our road trip route (slash itinerary) for the UK with the stops you should consider making on your road trip around Great Britain.
To use our map below, swipe left or right on it (using the tool in the middle).
1.) Explore a tropical islands paradise in the Scilly Isles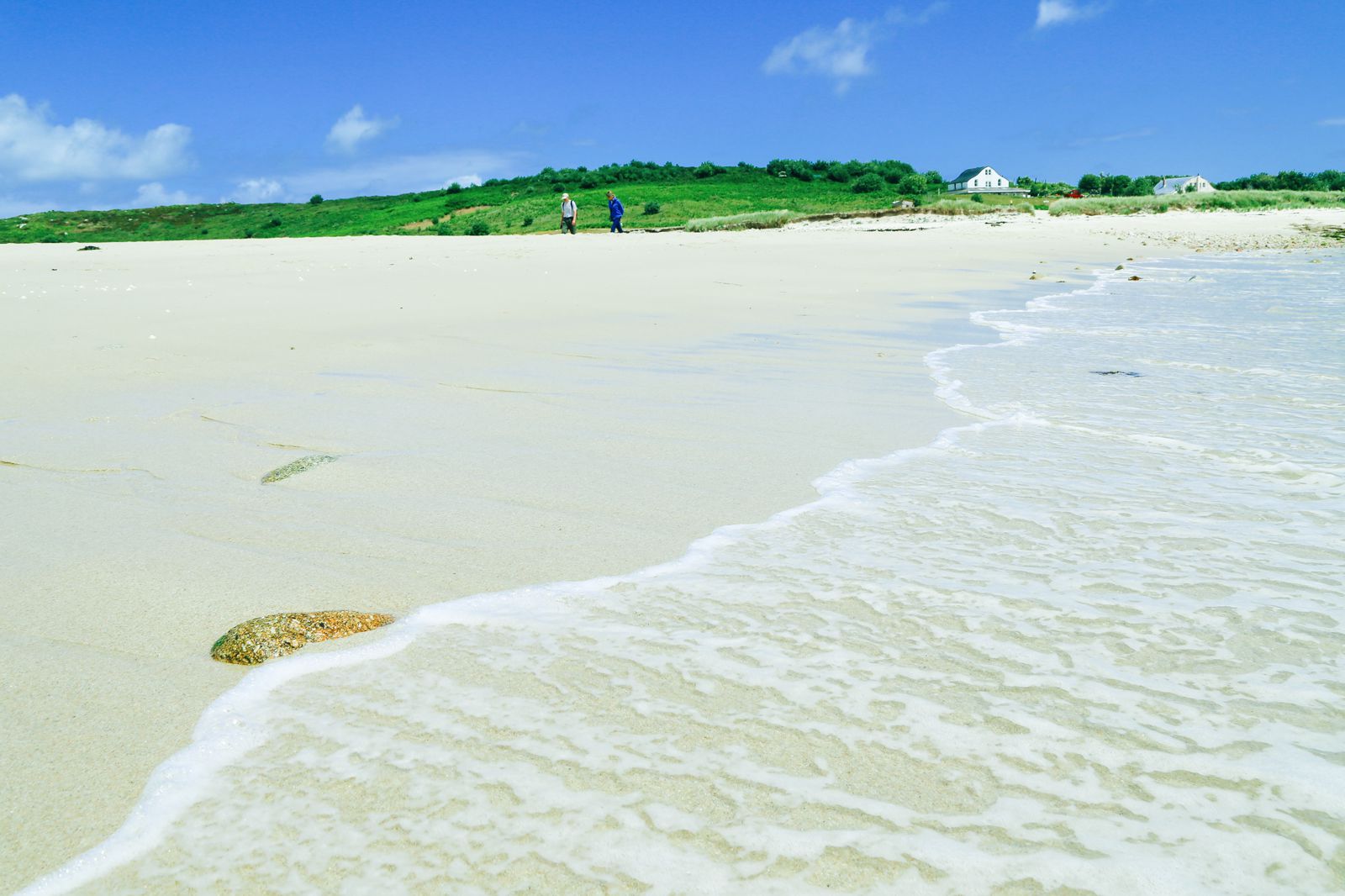 Easily reached by ferry or plane, the Scilly Isles are a tropical paradise that everyone should visit, at least once! Jump into the crystal clear waters, explore the tropical gardens and chill out on the white sandy beaches. This archipelago is paradise!
Granted, this island location of these mean that this isn't strictly 'road trip' ready but this is a great way to start up (or perhaps even finish off) your trip.
Take a look at our 1-week itinerary for visiting the Scilly Isles right here.
You can also see our Vlog on visiting the Scilly Isles, right here.
2.) See the uniquely beautiful St. Michael's Mount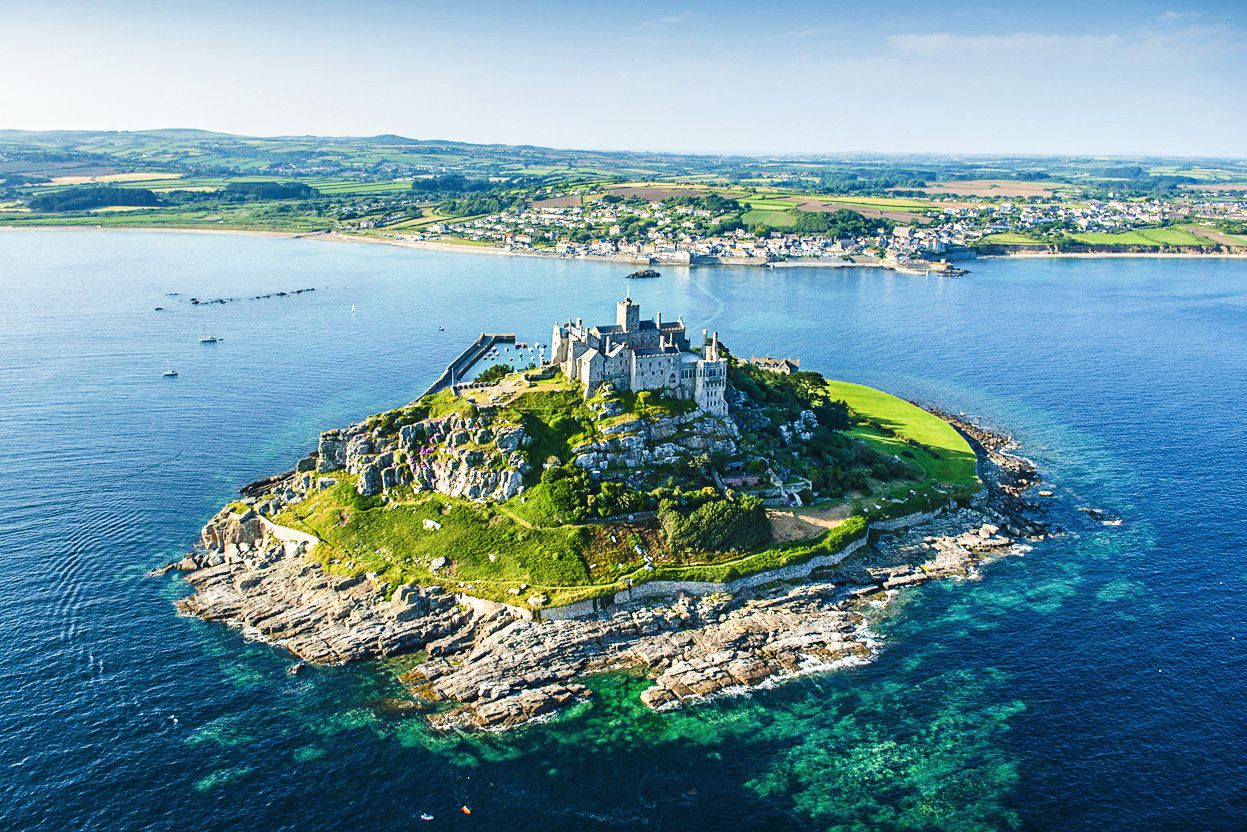 Nestled within the tiny, Mount's Bay in Cornwall, St. Michael's Mount is a small church and parish island that sits within the sea. This stunning place is a gorgeous and unique spot to discover in Britain and one that should not be missed.
Take a look at some of the very best manors and castles to visit in Cornwall in our post, right here.
3.) Learn to surf at Watergate Bay
On the north coast of Cornwall is the stunning beaches of Watergate Bay. Only a few miles from Newquay, it's the perfect place to brush up on your surfing skills, grab a bite to eat at Jamie's Fifteen restaurant or stay at the indulgent and beautiful Watergate Bay Hotel!
Take a look at our time at Watergate Bay, right here. See our Vlog on visiting Watergate Bay, right here.
4.) Explore the Welsh capital city, Cardiff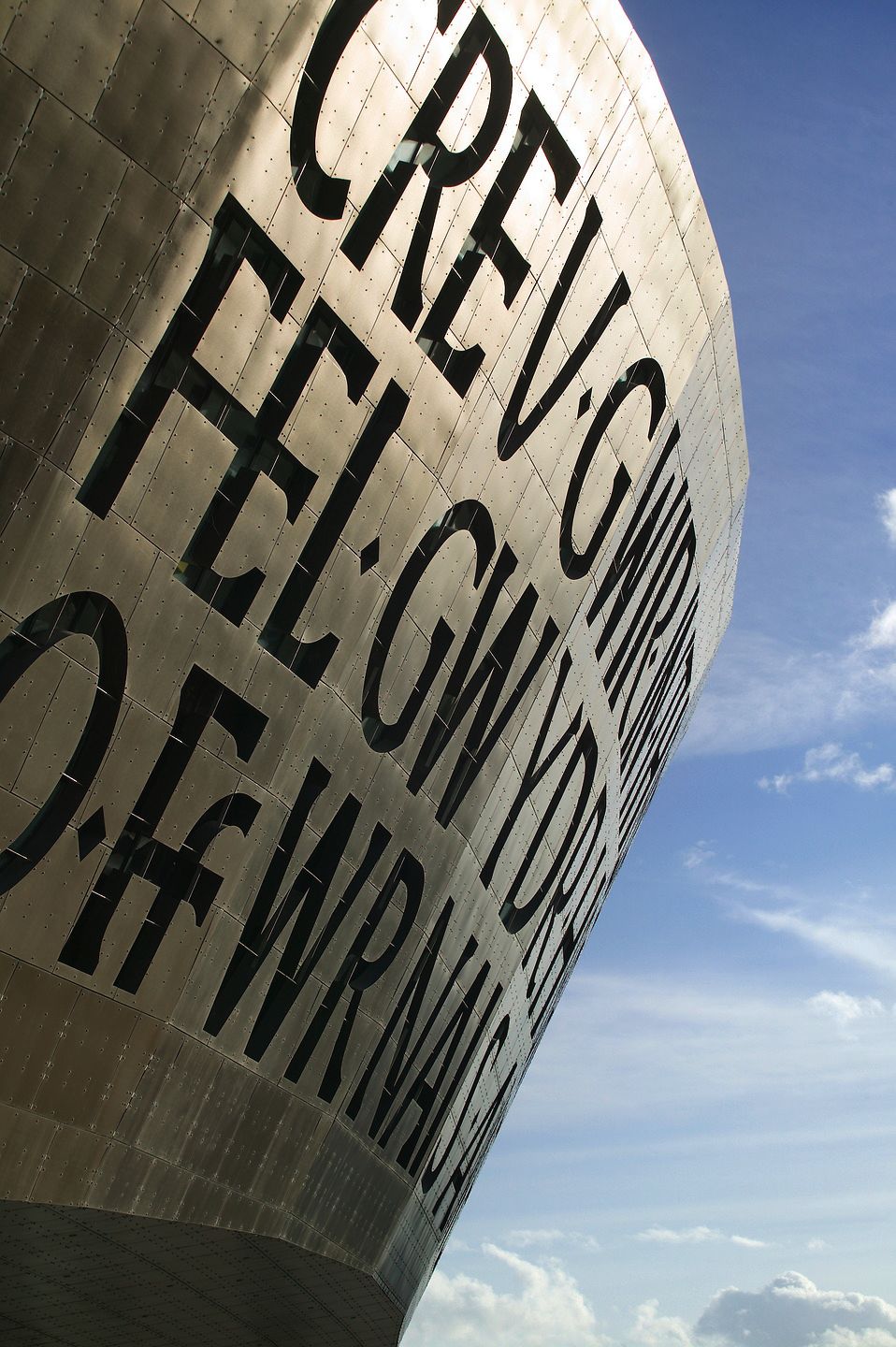 Wales is one gorgeous country to explore, with its capital city being a pretty amazing place to start. Head to Cardiff Castle, visit Castle Coch and enjoy St. Fagan's, a gorgeous outdoor museum that offers a snapshot into historic Wales.
Don't forget to visit the Welsh Millennium Centre too and catch some of the world's most legendary operatic performers.
Read our complete guide to visiting Wales, right here.
5.) See the Banksy artworks in Bristol
Bristol is one of the largest cities in the south-west of England. Make sure to spend a day, or two, here and discover the cities beautiful museums, harbour area and the Banksy artwork that is scattered all over the town.
Take a look at our guide on spending a weekend in Bristol, right here.
6.) Wander around Stonehenge
One of the most famous sites in England, Stonehenge is a beautiful place to visit the ancient history of this area. Stonehenge gets quite busy during peak times and week times, so if you're looking for smaller crowds, make sure you visit later in the day or first thing in the morning.
Make sure you also visit Salisbury too, it's only 15 minutes away by car and the cathedral is awe-inspiring!
Take a look at our guide to visiting Stonehenge, right here.
7.) See the quaint villages of the Cotswolds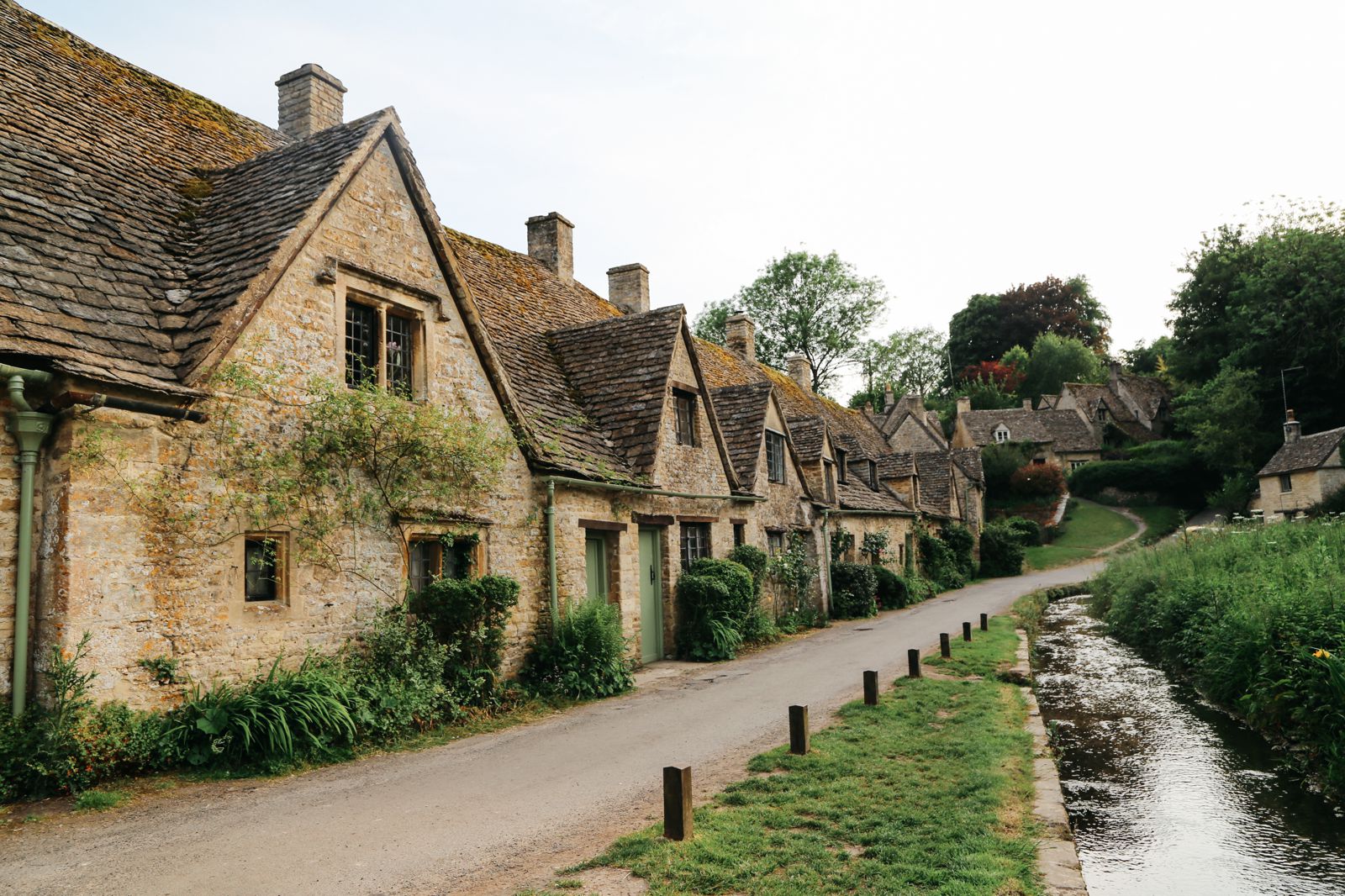 There are so many stunning spots to explore in the area of outstanding natural beauty. If you can drive, I'd recommend renting a car to visit some of the regions most stunning towns. If you're looking for a beautiful hotel in the area, make sure you check out the Wood Norton.
Take a look at some of the prettiest villages you HAVE to visit:
Lacock | Broadway, Stow-on-the-Wold,  Burton-on-the-Water | Bibury | Castle Combe
8.) See the Roman history of Bath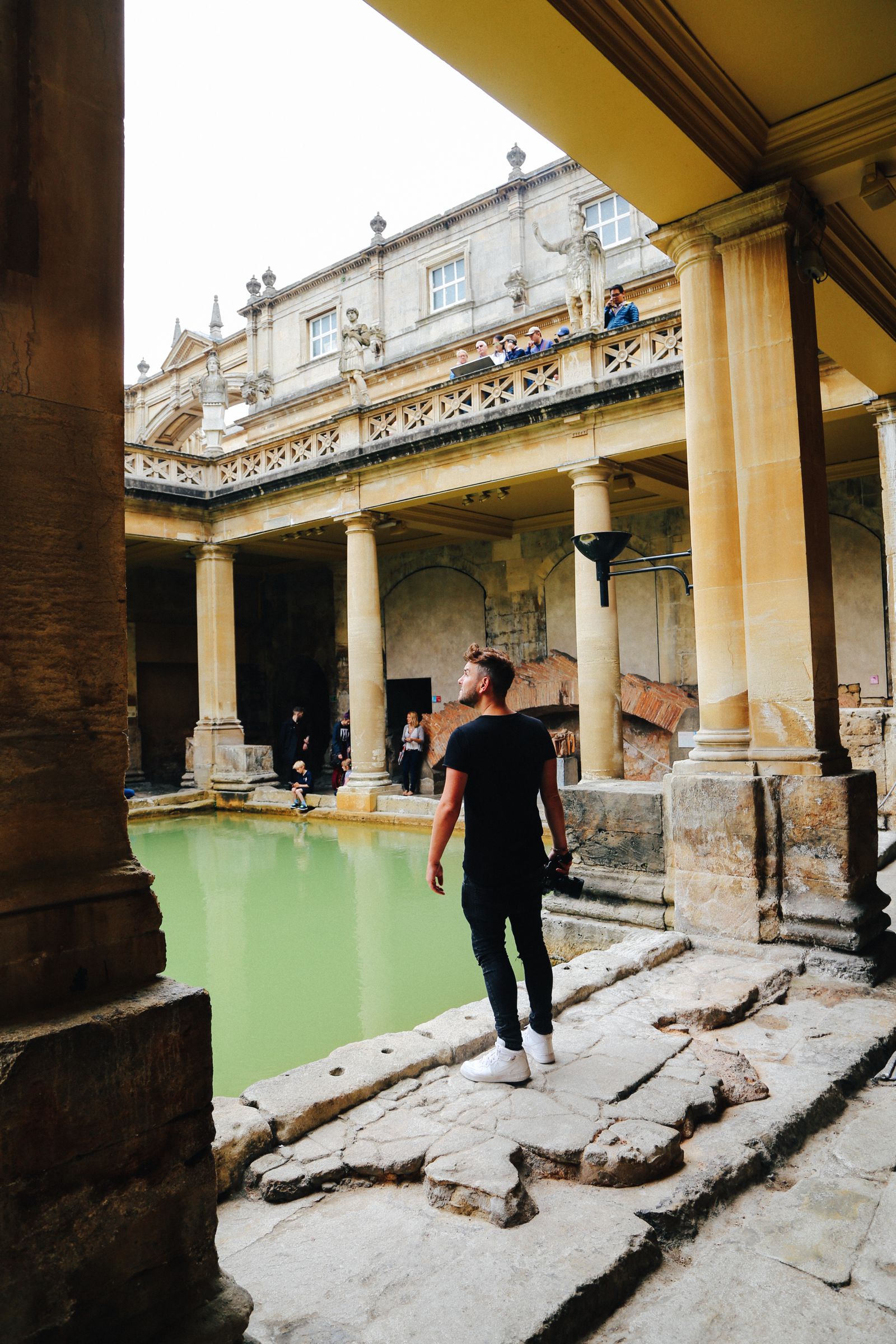 This Roman spa town is one beautiful city to explore. Head inside the Roman Baths, visit Bath Abbey and the Royal Crescent – all whilst gorging on a delicious Sally Lunn buns!
See our full guide on what to do when visiting Bath, right here.
9.) Discover the Cambrian coast at Aberystwyth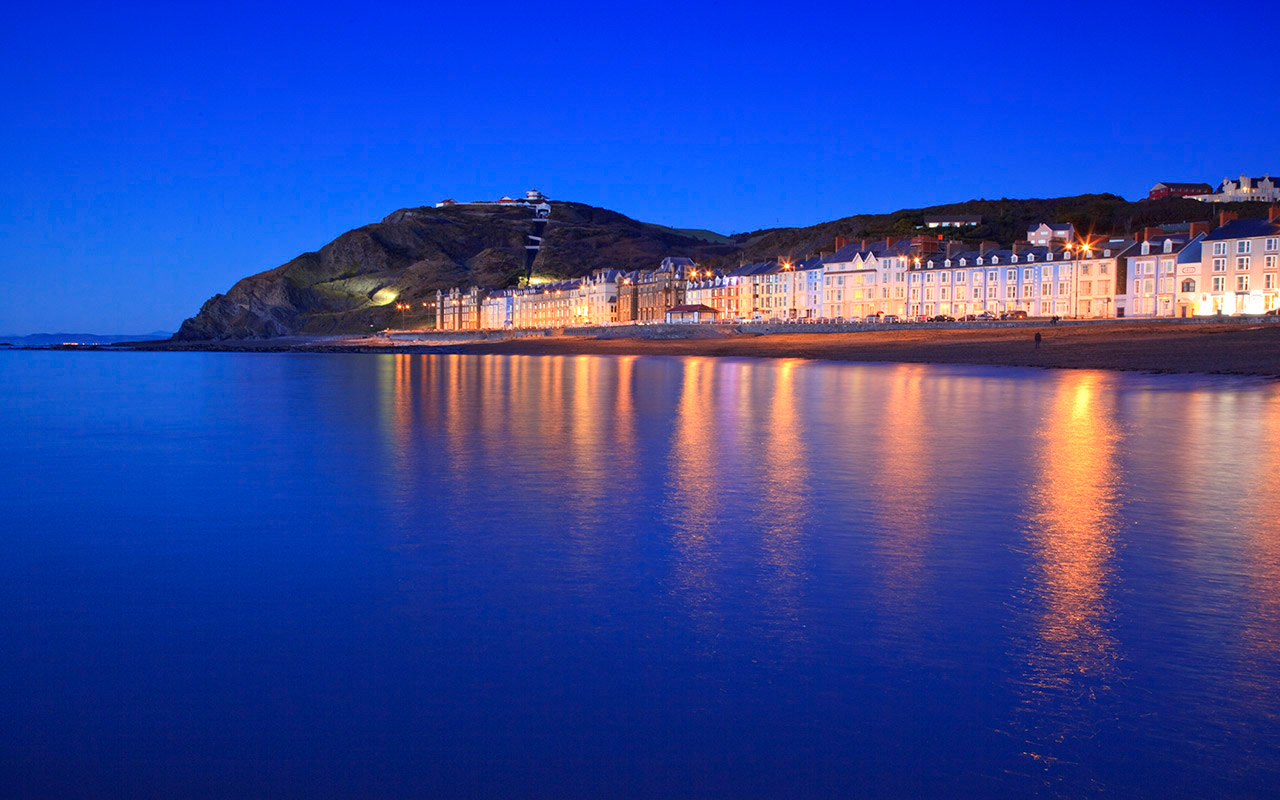 Aberystwyth is a west coast Welsh city that's well worth a visit. Take some time to explore the Cambrian coastline, ride the cliff railway in the town and take the steam train to Devil's Bridge (which isn't as scary as it sounds) 😉
See our full road trip guide to visiting Wales, right here.
10.) Hike Snowdonia National Park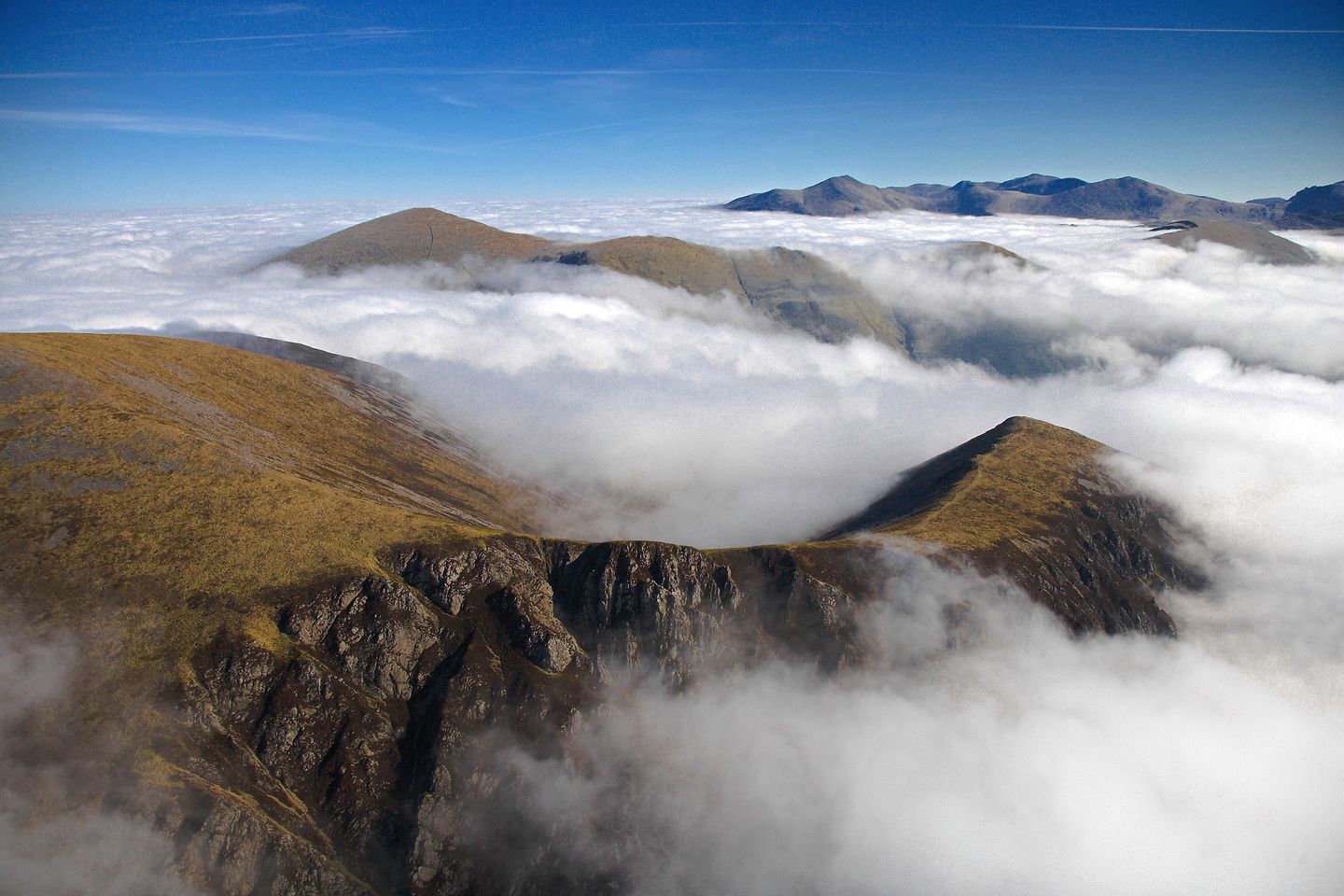 Snowdonia National Park is home to the tallest mountain in England and Wales. Hike to the top of Mt. Snowdon and enjoy some spectacular views across the country.
A long time ago, Snowdonia was once part of the seabed, before towering up to be the tallest mountain in Wales – this means, if you're really fortunate, you can spot a few fossils and even shells along your hike. Keep your eyes peeled!
See more on visiting Wales and Snowdonia, right here.
11.) Visit the secret spots of Birmingham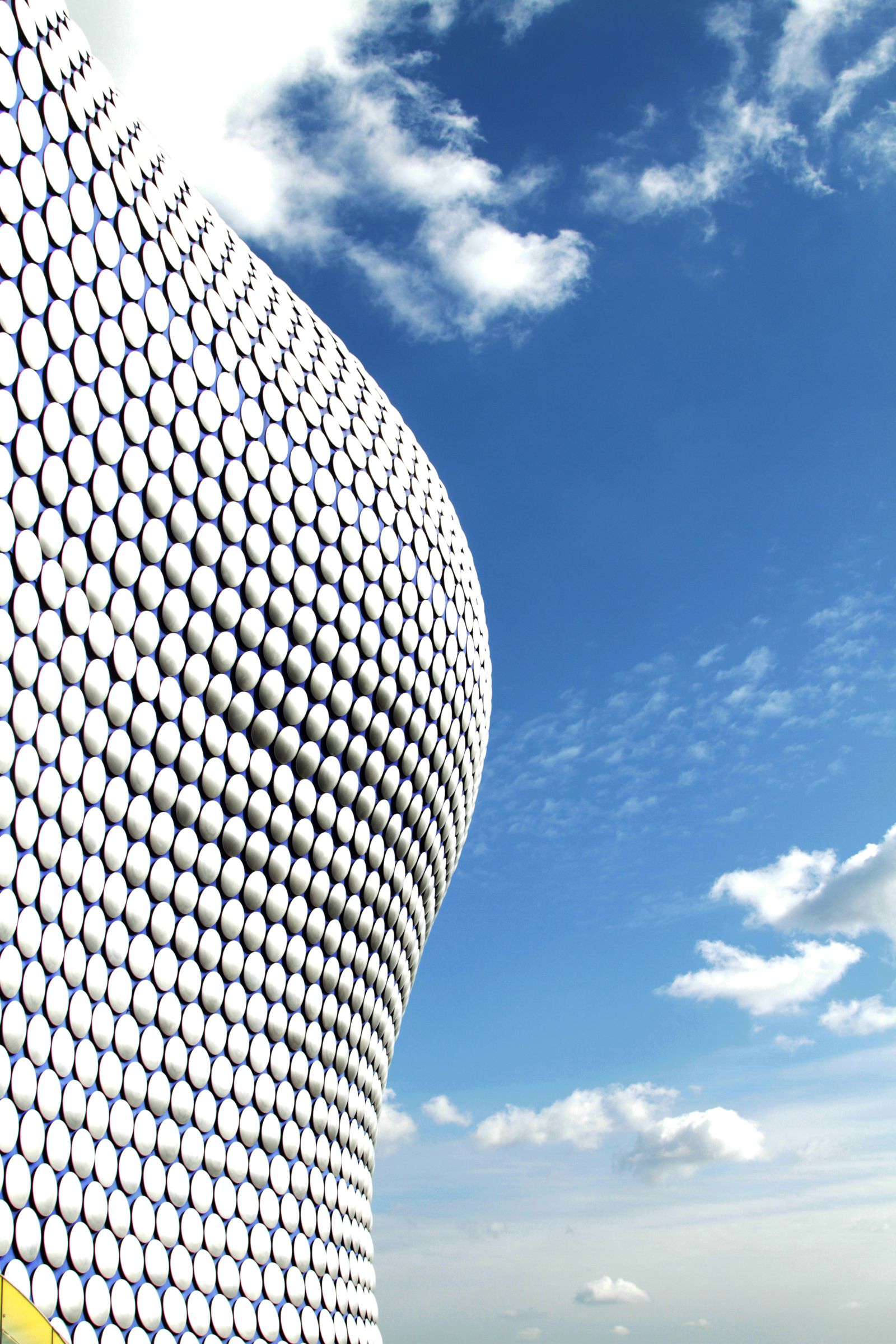 Birmingham is one of Britain's largest cities, with places like the Bullring, the Museum of Art and the many secret spots that most visitors to the city often miss.
Take a look at some of the secret spots to see in Birmingham, right here.
12.) Visit Oxford and its famous university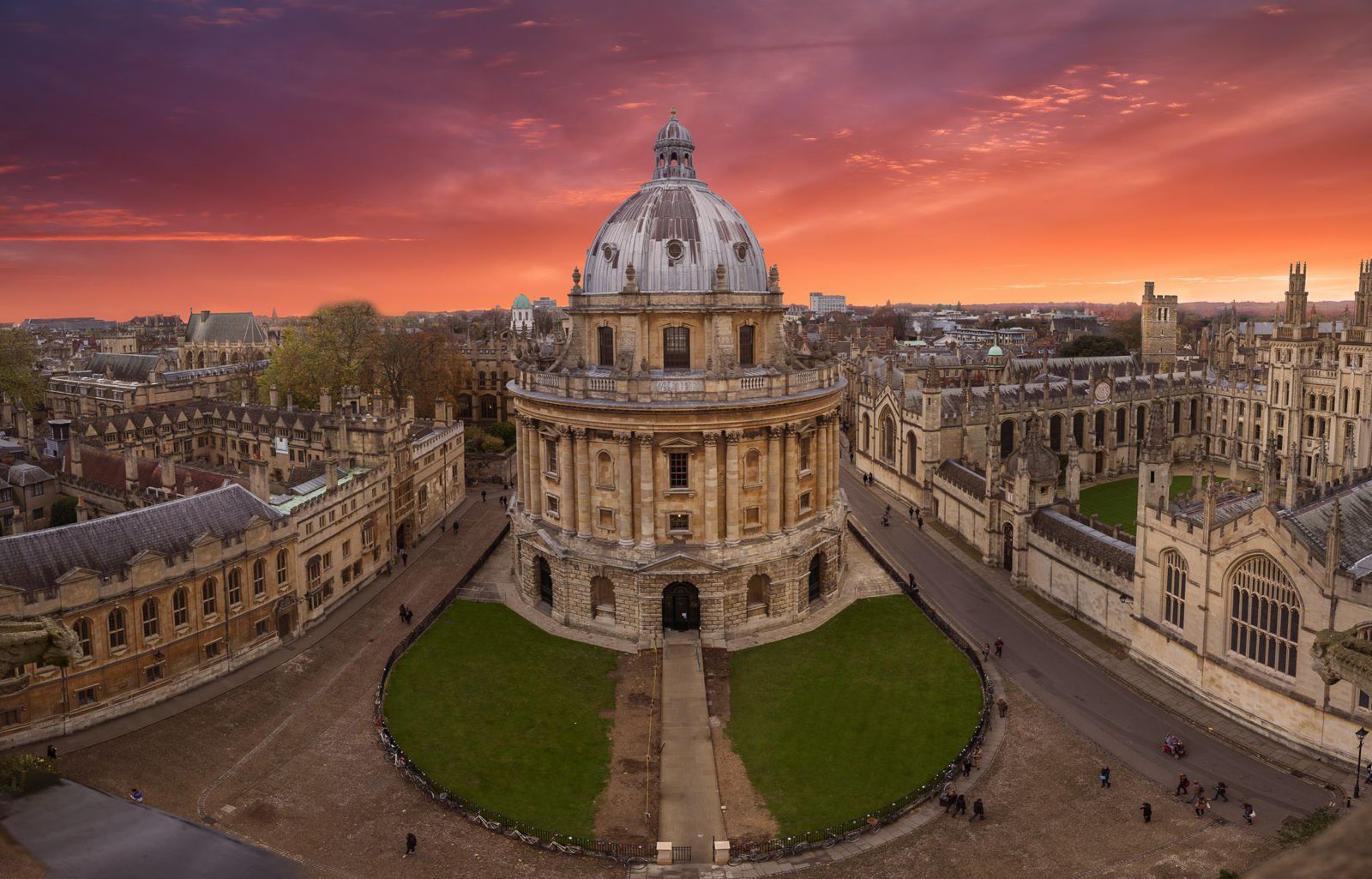 Oxford is only around 1-hour from central London, making this a really easy place to visit for a day trip away. Take a tour around the famous colleges, enjoy one of the oldest institutions in all the world.
See our full list of things to do in Oxford, right here. 
13.) Explore the grand, stately home of, Blenheim Palace 
Blenheim Palace is a country house like no other! Being one of the grandest homes in Britain, it easily earns its place on your road trip. Take a tour of the house and the manicured gardens too.
See more on visiting Blenheim Palace, right here.
14.) Go punting in Cambridge
 
If you're looking for a day trip from London, then jump on the train from London King's Cross (or Liverpool Street) train stations and discover the charming atmosphere of this town. Make sure to stop by the Chop Shop for a hearty steak and work off those indulgent calories with a little punting ride across the river!
See our full post on what to do in Cambridge, right here.
15.) Enjoy the vibrant hustle and bustle of London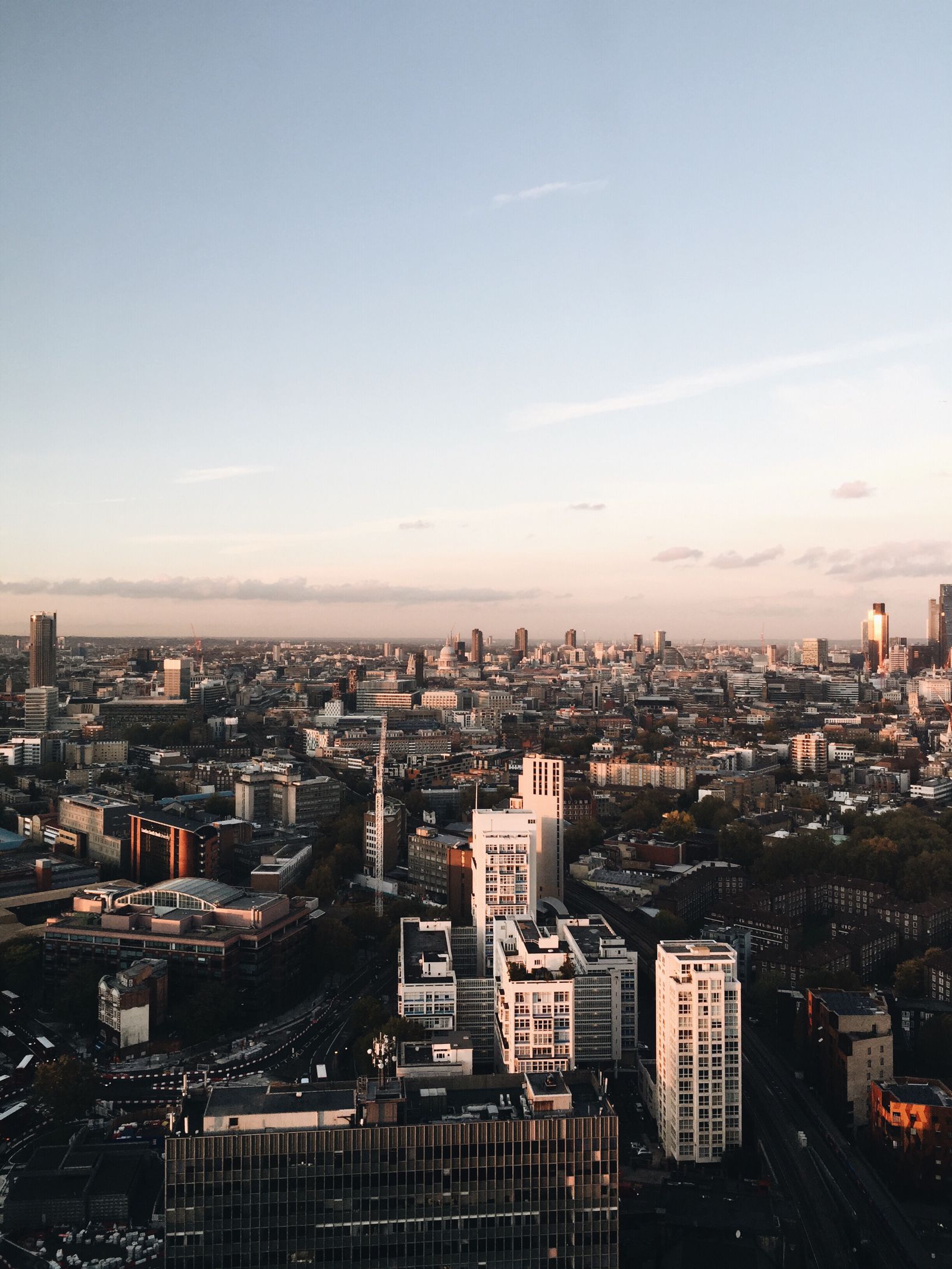 London is an epic place to visit and it's somewhere I'm so proud to call home. There are literally hundreds of different things to see and do in London that it can be hard to pinpoint a few things. Take a look at some of our posts on what you should do when you visit, below:
Best food markets in London | The secret spots to see in London | Most Unique Restaurants in London
What to do at every tube stop in London | Where to eat in Notting Hill | What to do in Camden Town | Where to see in Whitechapel
What to do with a 6-hour | 24-hour | 48-hour layover in London
16.) Discover the seaside at Brighton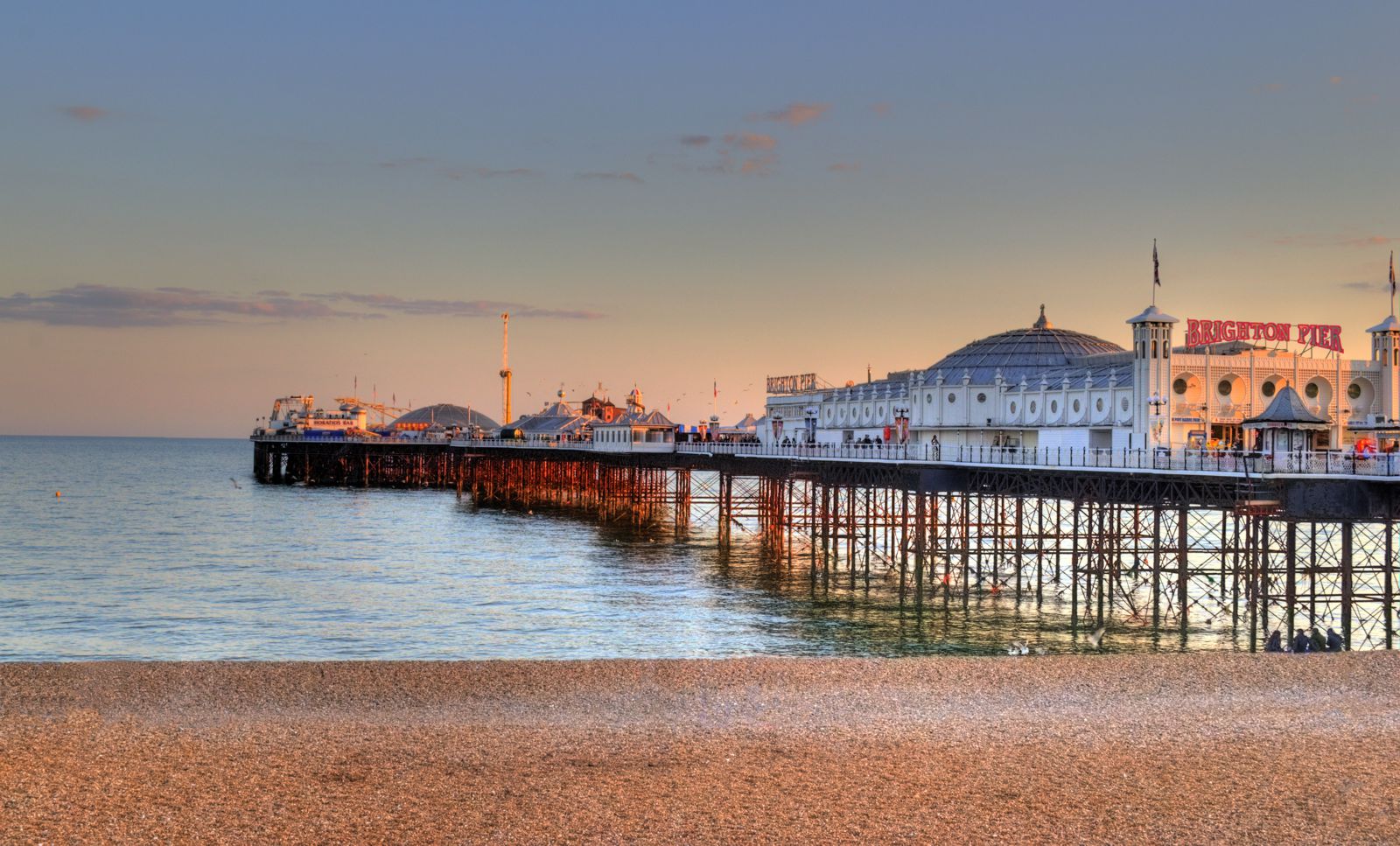 Perched on the south coast of England, Brighton is one of the best places to experience a proper seaside town in England. Take a drive to the coast, explore the lanes and chill out on the beach!
Take a look at how to spend the perfect day in Brighton, right here.
17.) Enjoy the White Cliffs of Dover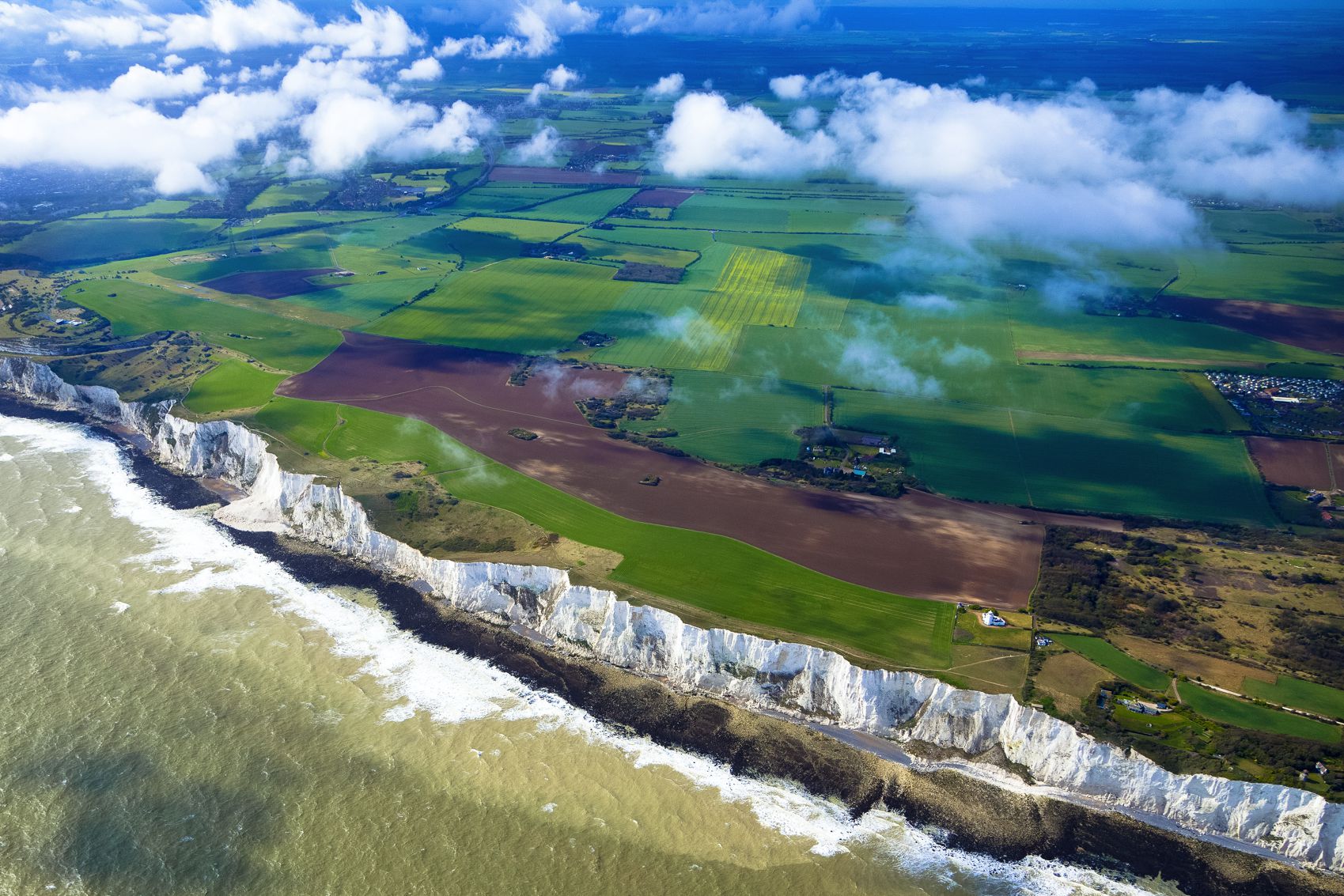 Dover is famous the world over for its iconic white cliffs that tower over the region. Take a visit to see the white cliffs and explore the natural beauty of this amazing coastline.
Take a look at some of the very best natural sites you have to see in the UK, right here.
18.) Explore the vibrant city of Manchester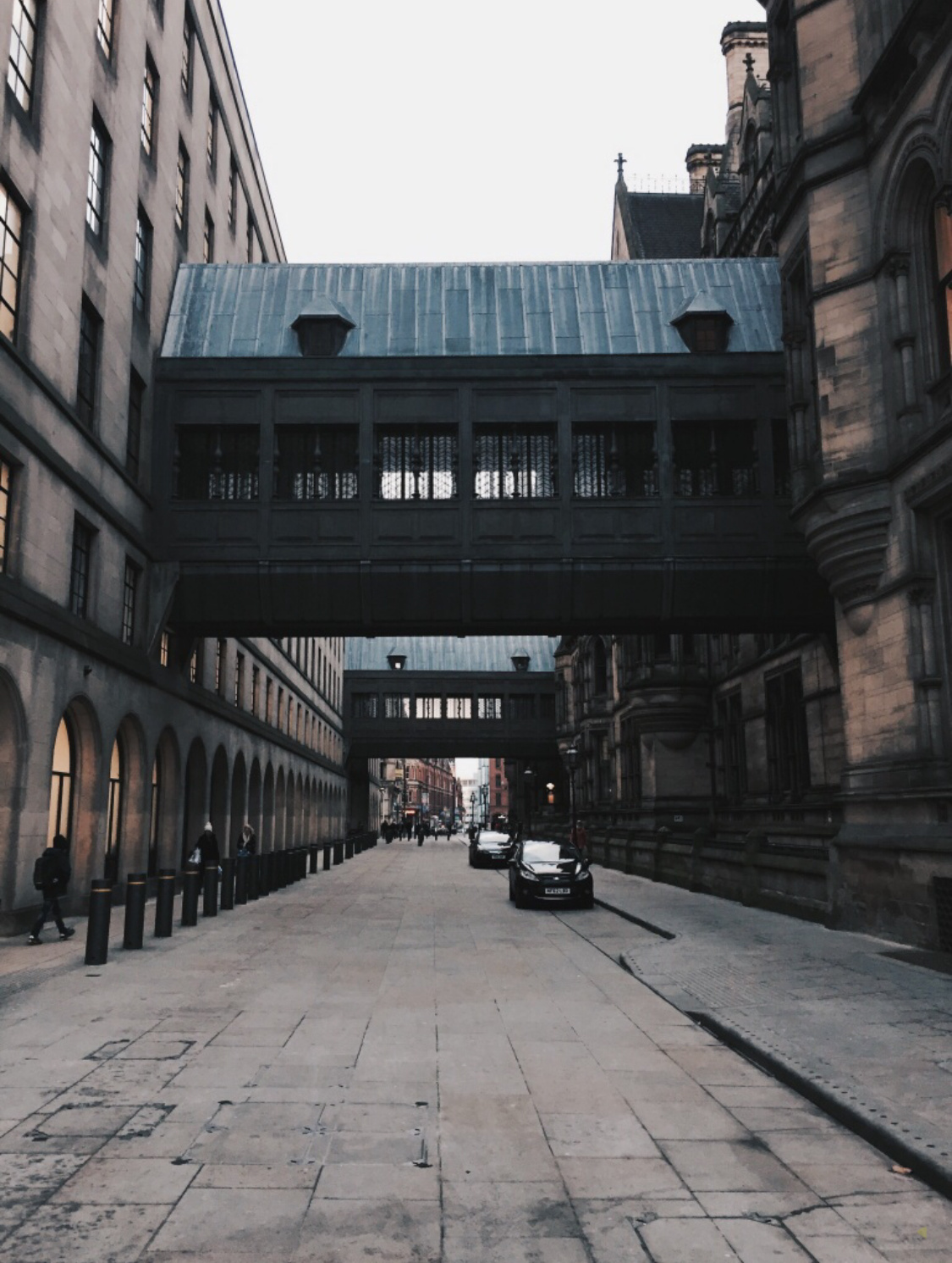 Manchester was once the industrial powerhouse of the north of England, nowadays it's a cultural hub and buzzing city that's amazing to visit. Make sure to spend some time to visit the Manchester Art Gallery and the quayside too. For a really cool place to stay, make sure you check out Hotel Gotham (it's as incredible as it sounds).
See more on visiting Manchester, right here.
19.) Hike the Yorkshire Dales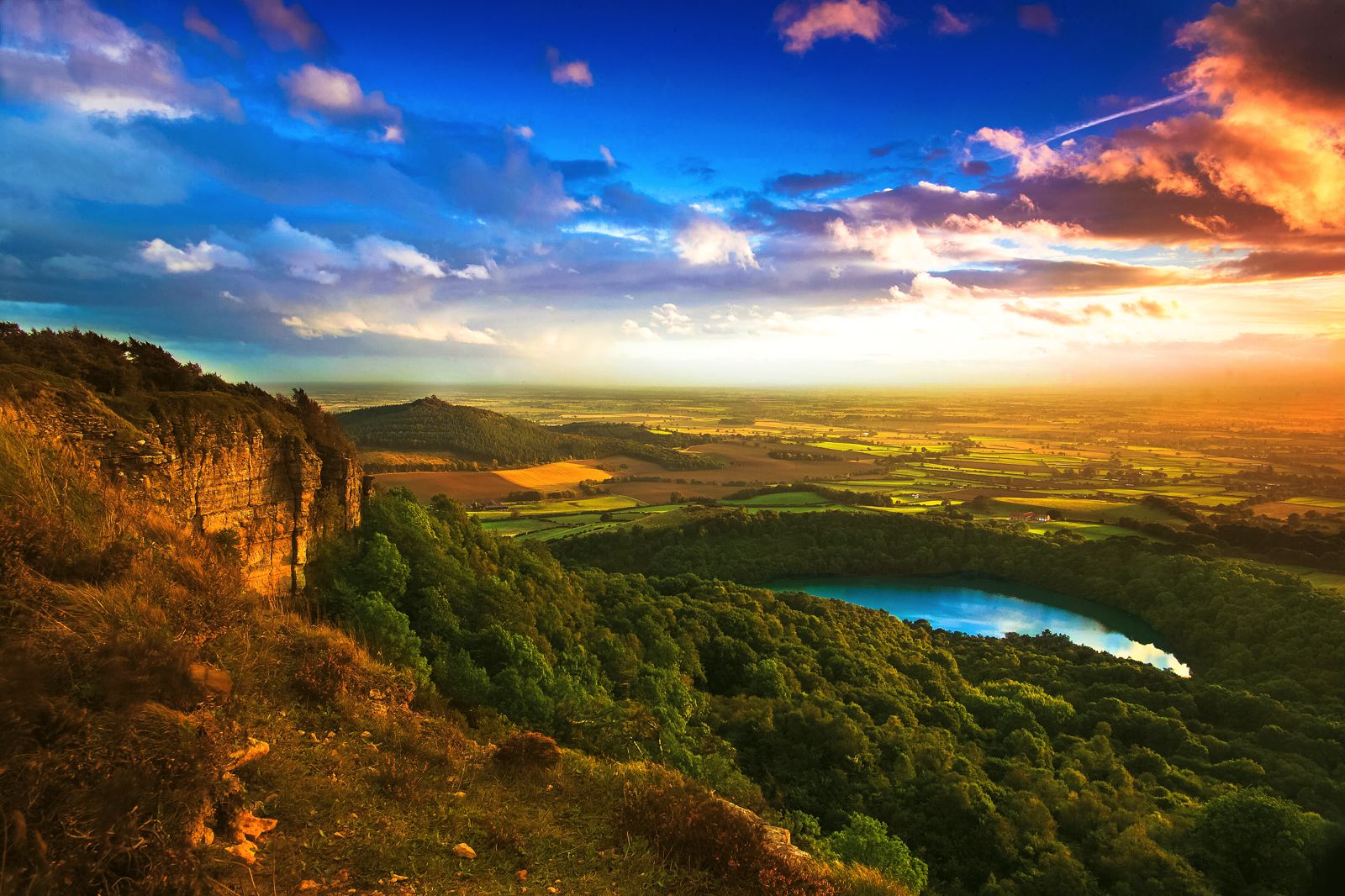 the Yorkshire Dales is one pretty gorgeous place to explore. Head into the dales themselves and hike across the unspoilt landscapes that surround this beautiful region.
Take a look at the stunning Yorkshire Dales, right here.
20.) Relax in the Lake District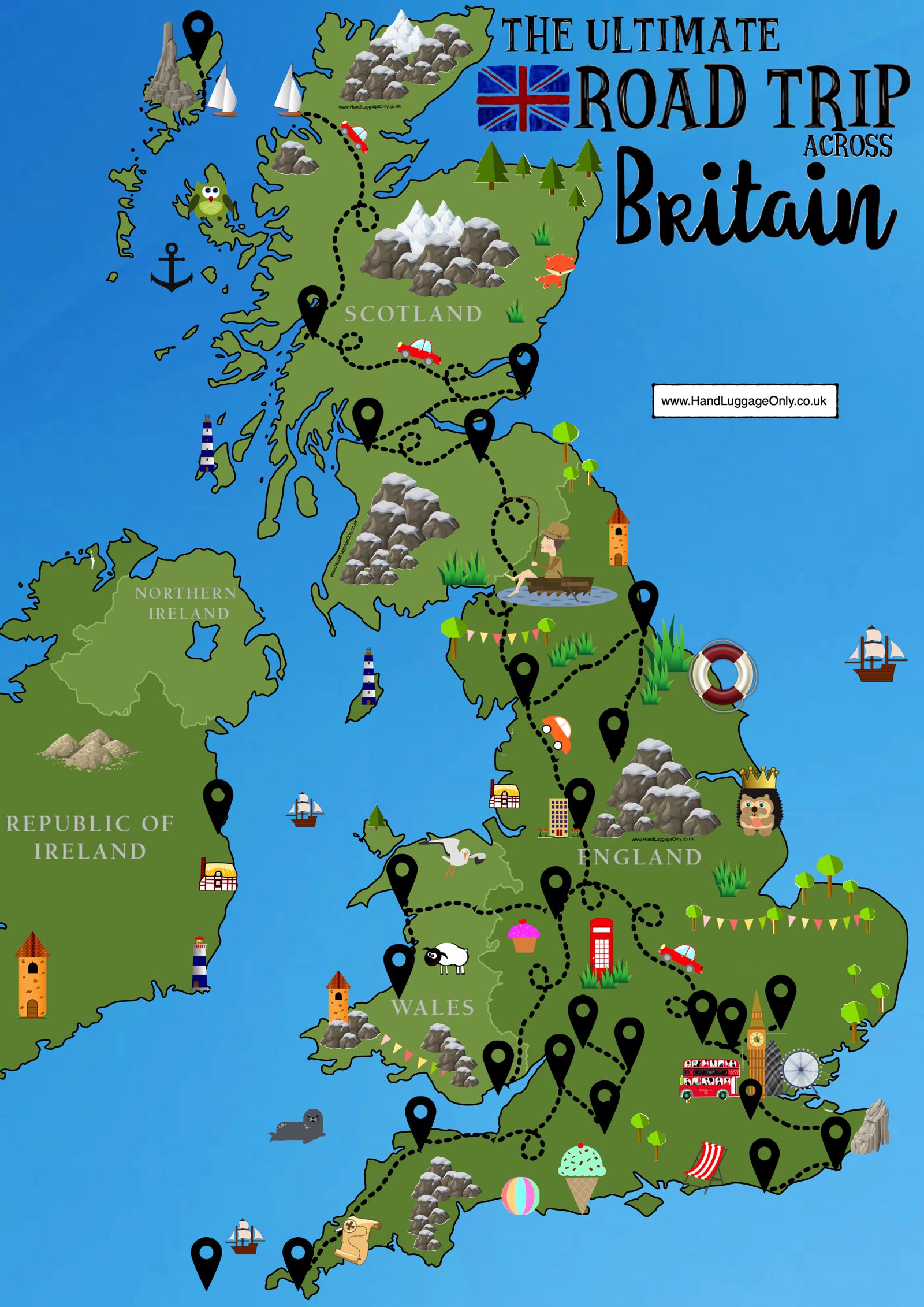 The lake district is, as you can imagine, filled with quite a few lakes that are well worth a visit. Visit Lake Windermere, take some time to also hike Scafell Pike and enjoy the relaxed charm of the region's villages. You'll love it!
See more on which National Parks you should visit, right here.
21.) See the Angel of the North in Newcastle/Gateshead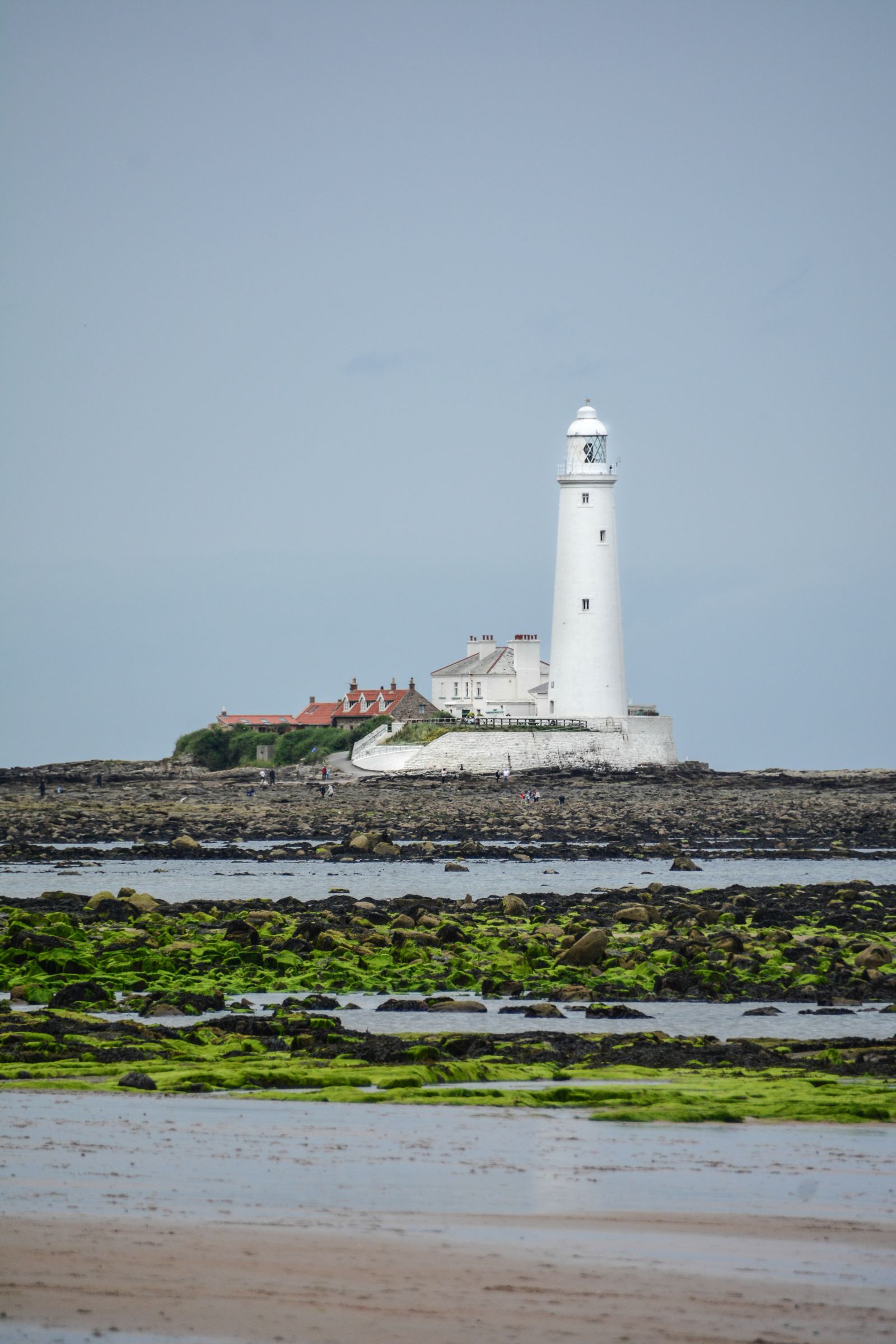 Newcastle has quickly come to be a new spot for travellers to see in the north-east of England. See the Tyne Bridge, enjoy the 'famous' nightlife and go visit the Angel of the North. It's a perfect city to spend a weekend without driving.
22.) Explore Edinburgh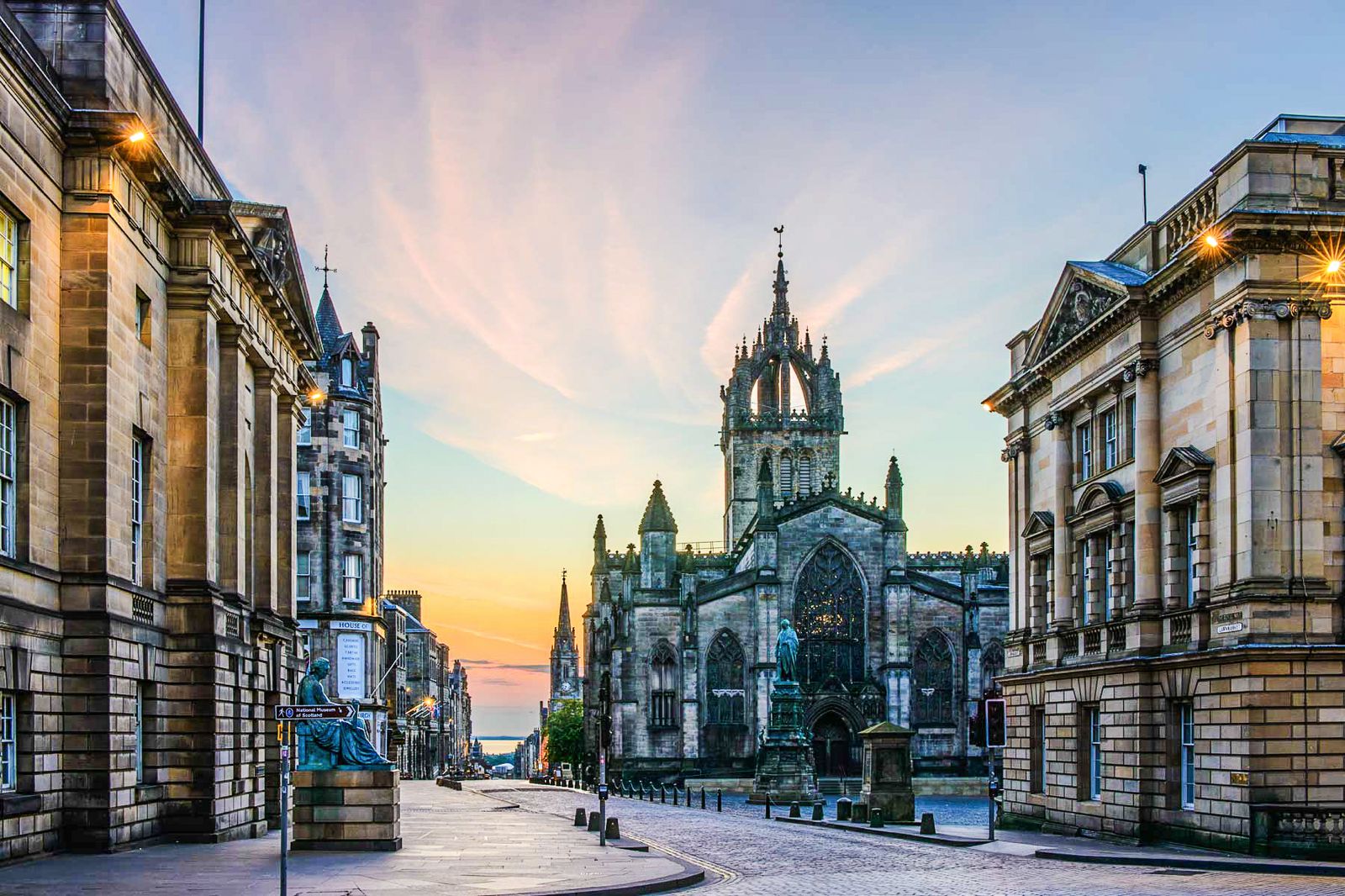 The capital city of Scotland offers so much to do whilst you head further north on your road trip. Take to the city and explore Edinburgh Castle that sits on top of an ancient volcanic mound, walk down the Royal Mile and visit Grassmarket for some of the city's best bars.
If you're thinking of visiting Edinburgh, make sure you check out our posts on:
Secret spots to see in Edinburgh | Free things to do in Edinburgh | Essential places to see in the city
23.) Enjoy art in Glasgow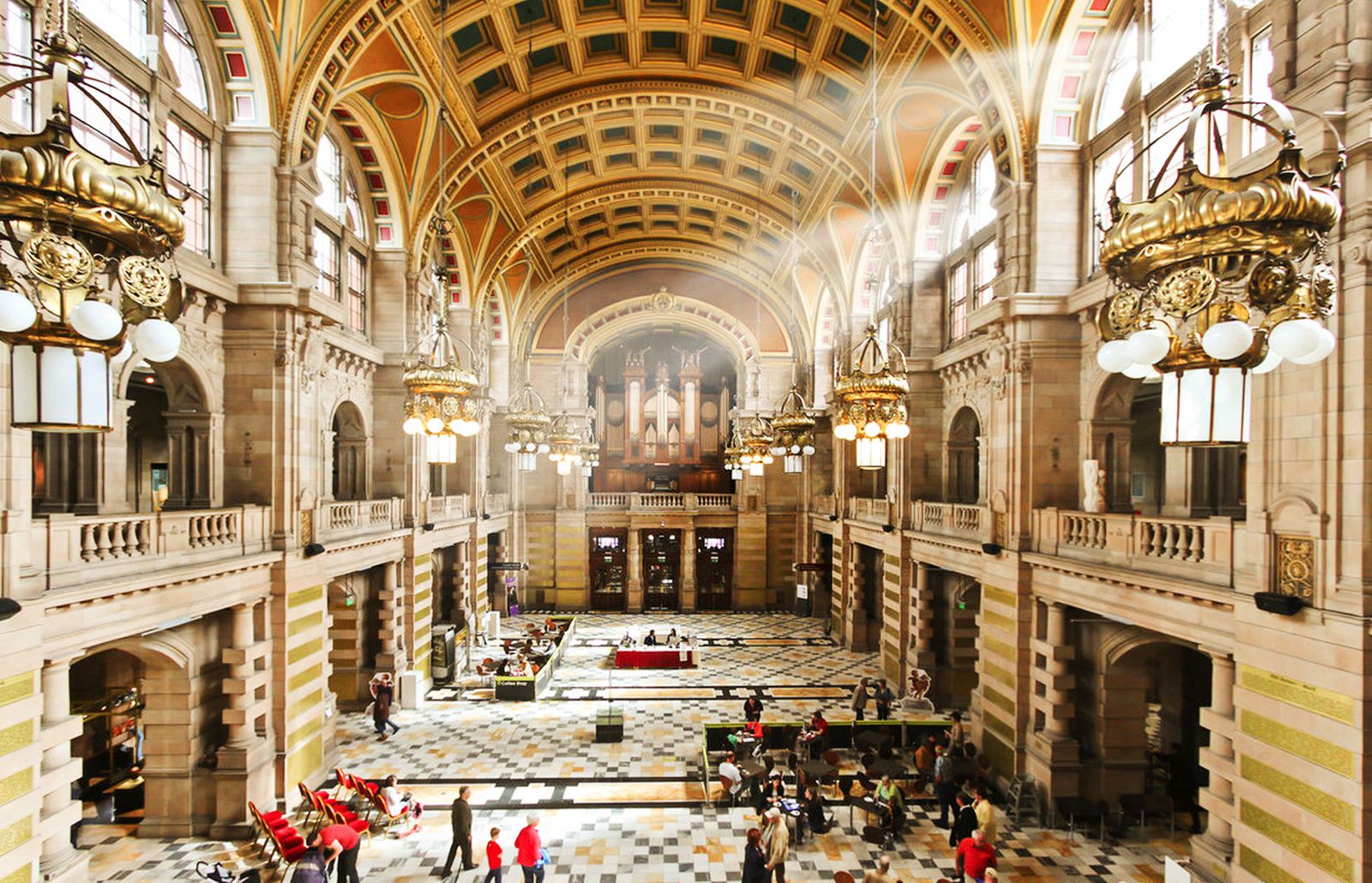 Glasgow is like the wild and lively sister of Edinburgh, it has a buzz and atmosphere like no other city, which is filled with so much to see and do. Take a wander around the city streets and explore some of the world-renowned art that is housed in the city.
Take a look at our complete guide to visiting Glasgow, right here.
24.) Visit the lovely town of  St. Andrews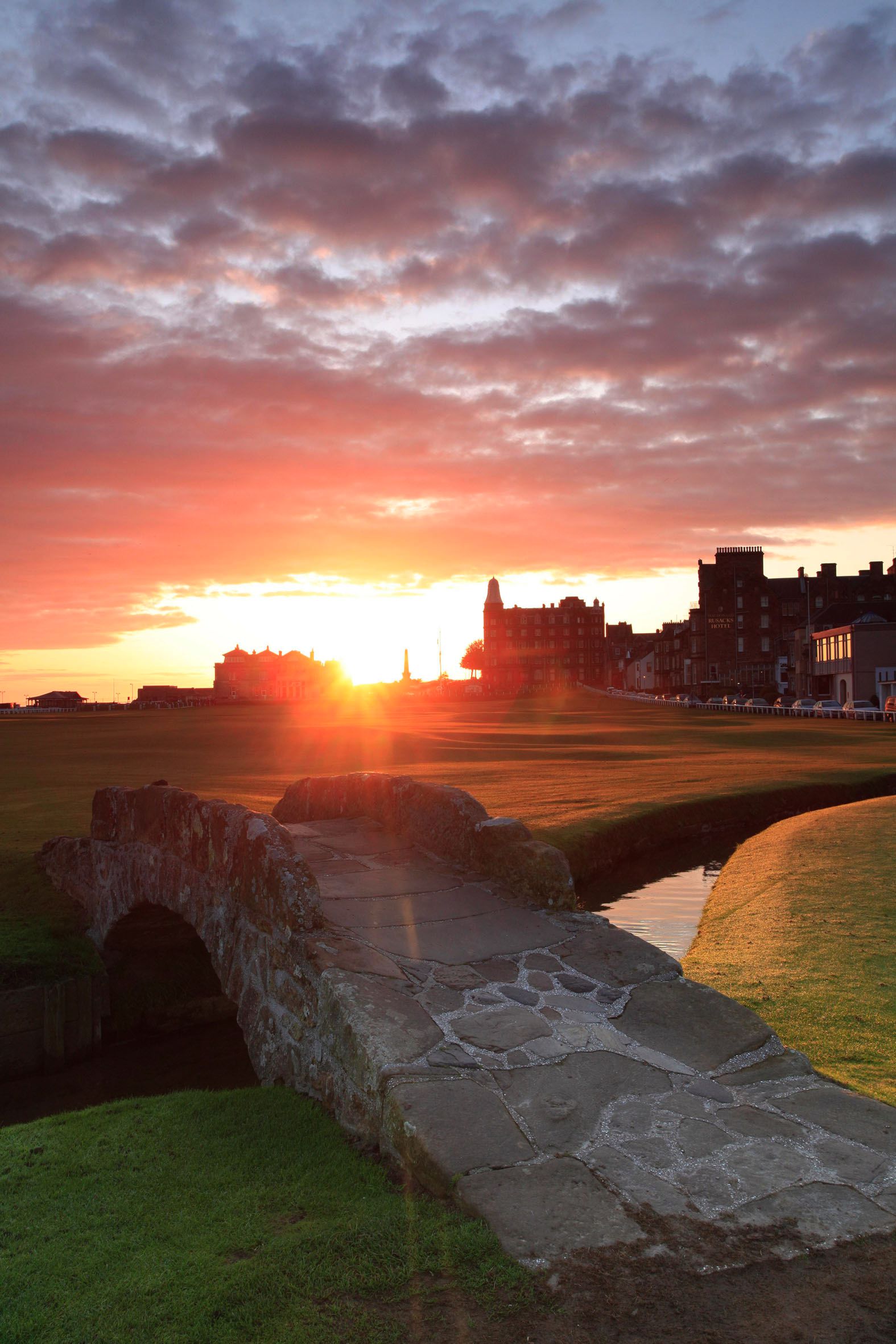 St. Andrews is one of Scotland's best towns! Then again, I would say that! After living there for 4 years – I've fallen head over heels for this place. Make sure you visit the famous Gold Course, see some of the town's iconic beaches and take a gander at the ruined castle and abbey. It's a gorgeous place!
See more on visiting St. Andrews, right here.
25.) Climb Ben Nevis and visit Fort William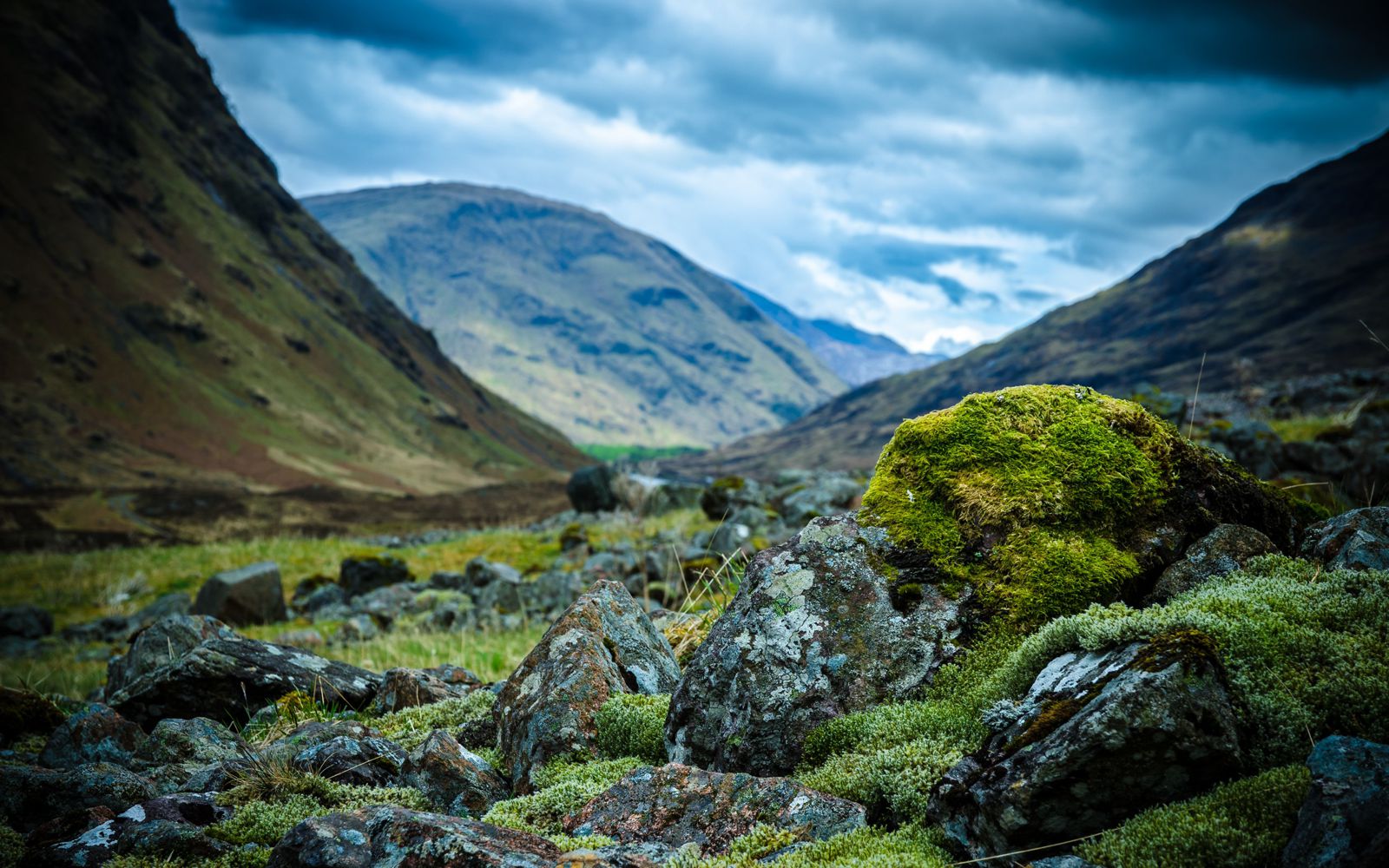 Fort William is the perfect place to start your journey into the wild beauty of west Scotland. Take a ramble across the tundra's and hike Ben Nevis, Britain's tallest mountain.
See more on the hikes to try in Scotland, right here.
26.) Explore the rugged Scottish Islands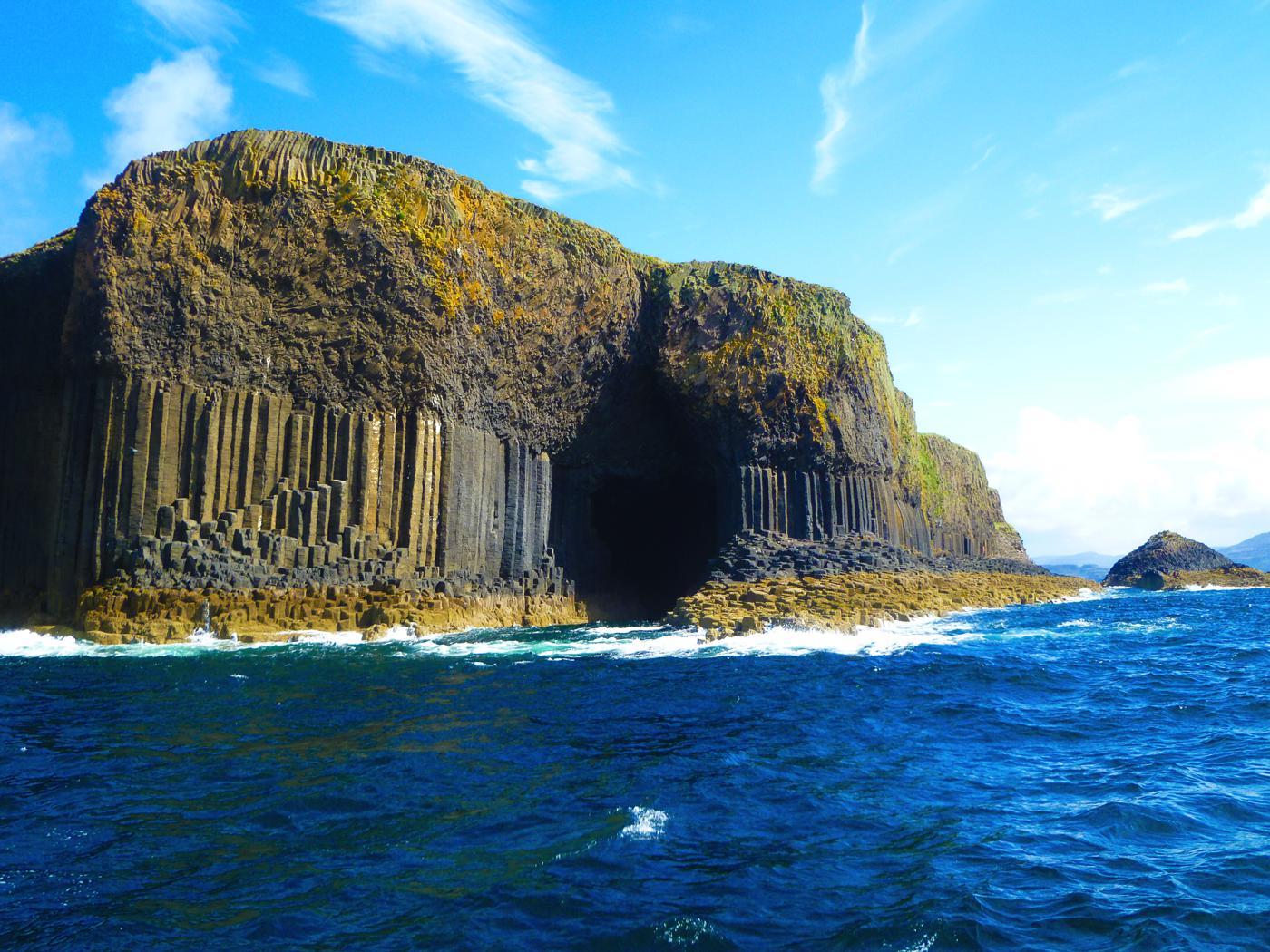 The islands of Scotland are some of the most isolated and breathtakingly beautiful spots to visit in the UK. Although you can't necessarily drive to all of them, there are quite a few which you can catch reach by ferry. Enjoy their stunning charm and really chill out within the rugged natural beauty.
See some of the best Scottish Islands to visit, here.
27.) Honourable mention: Enjoy Dublin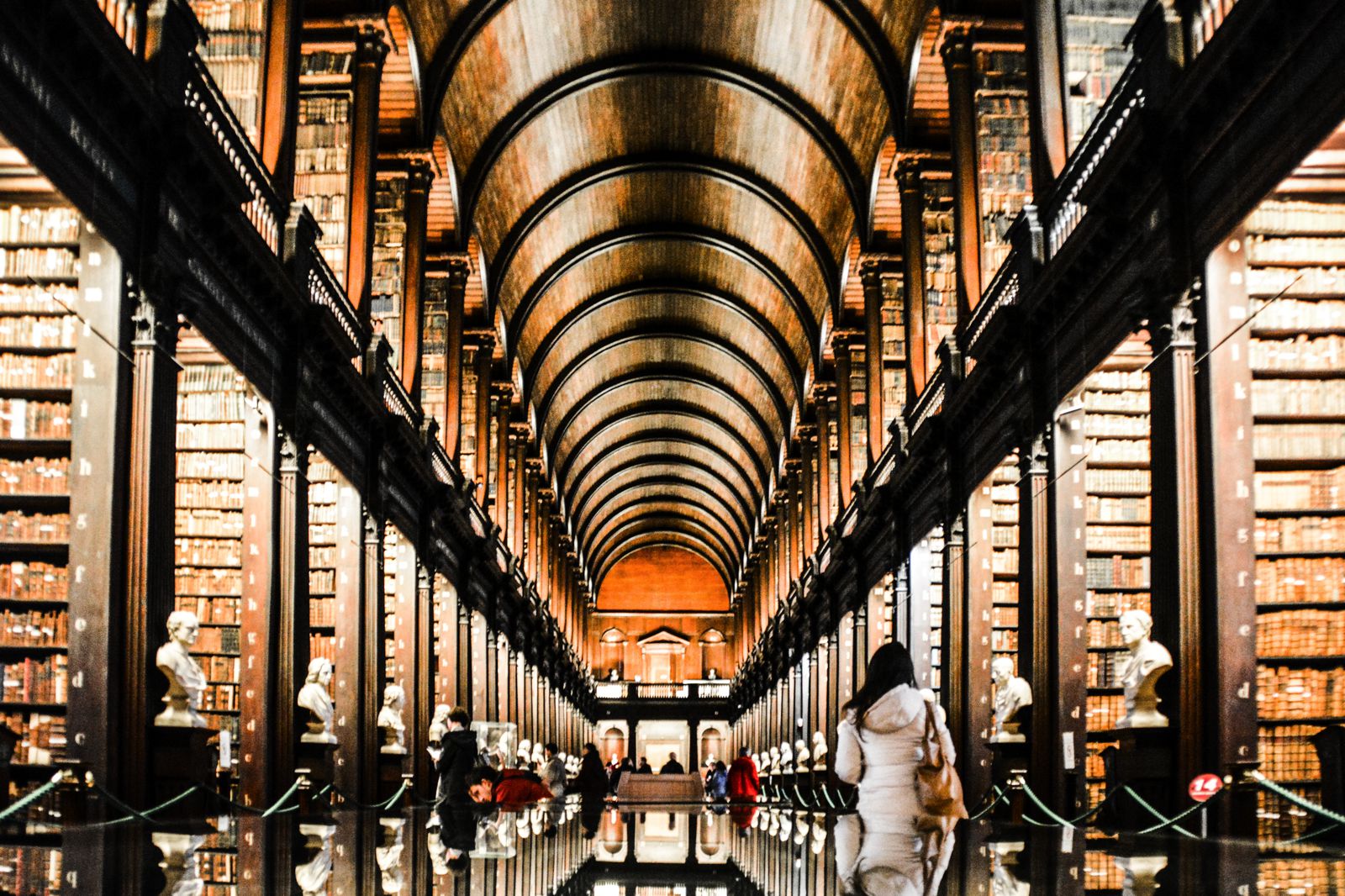 Okay, it's not within the UK at all but I'm breaking all protocol and including an honorary mention for the amazing Irish city of Dublin. Spend a good few days enjoying this amazing place, grab yourself some Guinness, eat at Klaw and devour one of their Oyster infused Bloody Mary cocktails!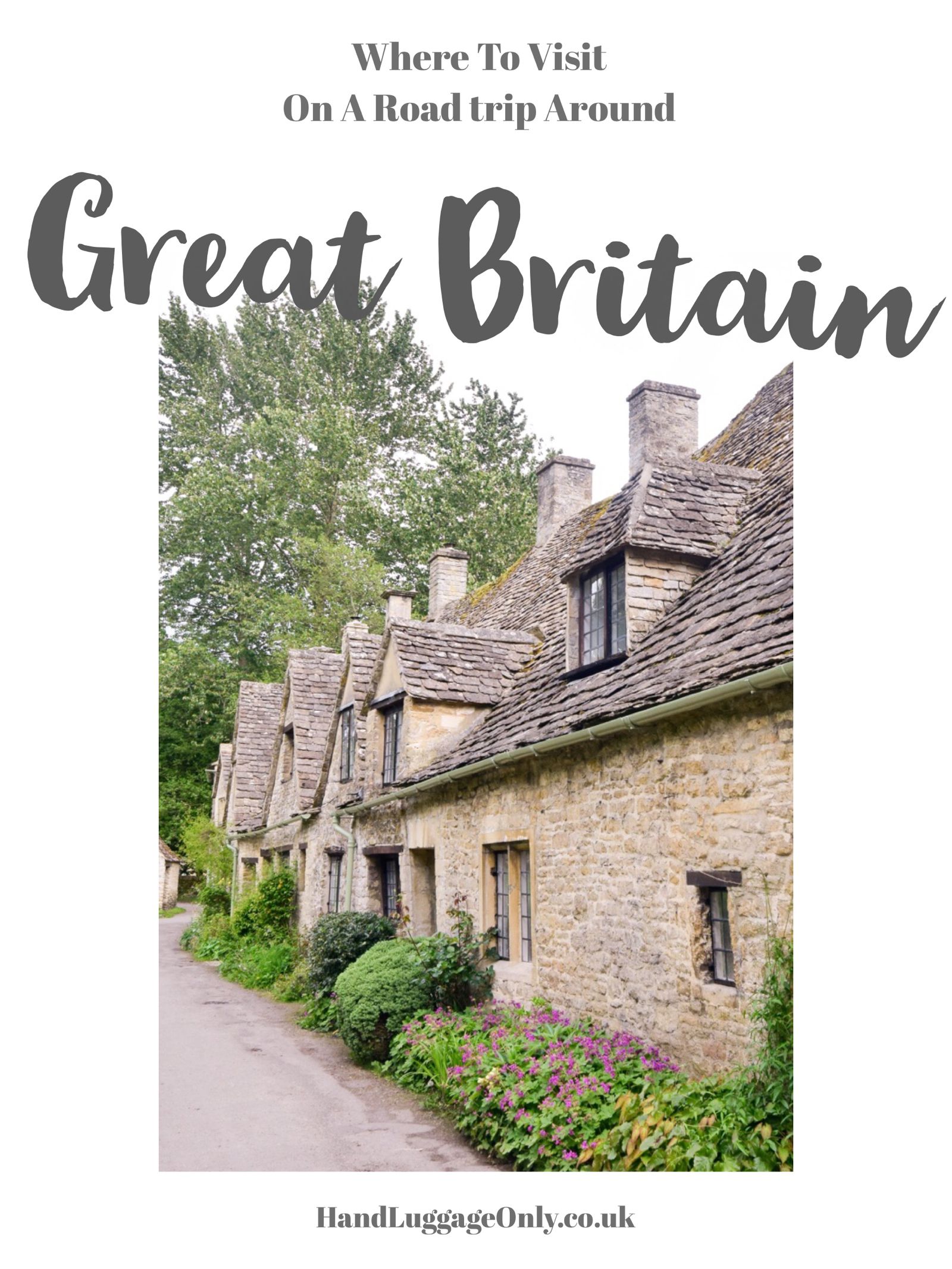 Visiting Dublin? Make sure you gorge in the best places to eat, right here.
And check out some of the very best things to do in Dublin, right here.
---
---